How do you dance in a nightclub
How to Dance at a Club or Party
You probably know people who can dance at a club without a second thought.
They just go out, have a few drinks, get down on the dance floor, and have a great night.
Meanwhile, you're seized by panic and insecurity just thinking about dancing at a club.
And whenever you do drag yourself out, you stay glued to the wall and watch everyone else let loose on the dance floor.
But guess what? Those awkward feels are completely normal. And we PROMISE you can overcome them!
Follow these 5 simple steps and never worry about feeling left out again.
‍
1. Find the beat/rhythm as you make your way towards the dance floor
Don't expect yourself to bust out a Step Up routine out of nowhere as soon as you step foot on the dance floor.
This isn't a movie! Start small – really small – by just bobbing your head to the beat.
Do this before you even get on the dance floor. Think of it this way: Music is the one thing that lubricates the whole experience of being at the club.
It sets the mood as soon as you walk in until the moment you walk out. You have to be comfortable with the music first.
‍So start interacting with the music right away. You can listen and nod your head a you're holding your drink, hanging with a friend, or even sitting down.
This is an easy way to set yourself up for success on the dance floor before you even start dancing.
Your body will already have a handle on the rhythm, so you're more likely to stay on beat by the time you do get your feet steppin'.
Watch this video to learn how to find and count beats in music:
2. Start with a small bounce / groove
Once you're on, or around, the dance floor, start bouncing with your whole body.
Think of this bounce as a bigger version of your head bob. You're still moving to that same rhythm, but now with your knees, core, and chest.
You know how a baby bounces on his knees when he hears a song he likes? Like that, but not as jolt-y.
Ease into those bounces calmly, then slowly build up your energy. This helps make your dancing look more natural.
Carlo Darang describes what a bounce / groove is in this video:
‍
3. Learn simple steps
Got a handle on the music? Great.
Started bouncing with your body? Check. Now, let's get your feet moving!
But wait – you won't know which foot to step where without any practice.
So learn a few basic dance steps before you go to dance at a club.
This video will teach you how to do 3 basic dance moves that work with any song:
Wanna learn more basic party moves like these?
Check out Bianca's "Intro to Dance" program on STEEZY Studio! It'll teach you everything you need to know to get down on the dance floor.
Click here to take the first 4 classes for free.
4. Let loose
Now that you've got the basics of dance down, it's time to put on a few finishing touches to make sure you look comfortable and confident with every move.
These quick tips will help you refine your dancing so you look more loose, groovy, and comfortable:
‍
‍
5. Join the party
By this point, you've got a handle on dancing 1. on beat 2. with your whole body 3. using steps.
But you didn't come to dance at a club to do all this alone!
Once you have that base, dance with the people around you.
If you're in a crowd or a group of friends, then you can play off of their movements and energy.
Mimic the moves your friends are doing, lip sync with them, rap Nicki's entire verse in Motor Sport from memory.
And if the DJ or song lyrics tell you to do something (like put your hands up or jump), then do it!
These are little things you can't predict or practice – remember that you're out to have fun, not to play DDR in your head.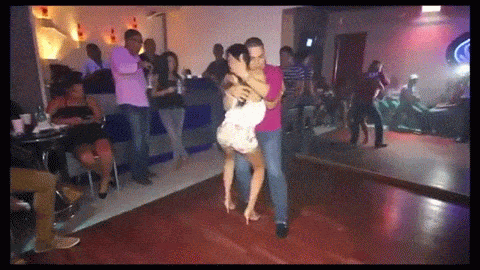 Grinding (or whatever you call it) on someone is its own topic – but whether you're dancing with one person or a whole group of people, the most important thing to do is to... Stay in rhythm!
You and your partner or friends could be doing totally different things. They could be jumping while you're pumping your arms.
She could be swaying side to side as you're 2-stepping.
But as long as you're moving to the same beat, it'll still feel like you're dancing together.
(The closer you physically get, though, the more similar you want your movements to be so that you don't end up hitting each other or creating friction between your moves. Dance with them!)
---
I hope these tips help you kiss those insecurities goodbye!
Follow these 5 steps and you'll realize that it's possible, and actually quite easy, to dance at a club.
You just need the right resources, some practice, and a dash of confidence. ;)
Have fun!
9 Great Club Dancing Tips for Guys
Dance clubs aren't just for dancing.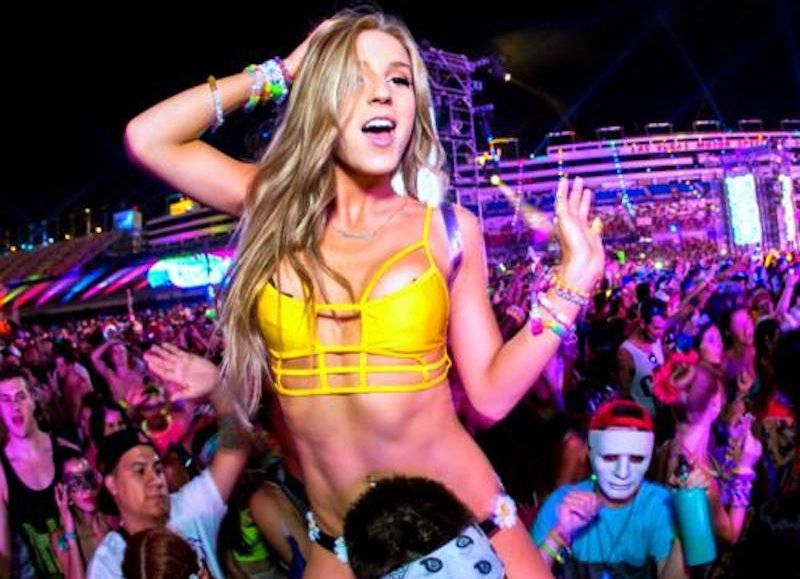 You can always have a great night at the club if you just hang out with friends and enjoy the music, have a few drinks, and meet some new people. At some point, though, you're probably going to want to dance because the beat is so sweet or you see someone you're interested in heading toward the dance floor. Dancing intimidates a lot of men for a lot of reasons, but it doesn't have to. If you're a guy who feels self-conscious about dancing at the club, try these tips.
1. Have Fun
First of all, remind yourself you're going to the club to have a great time. Pick a dance club with an inclusive vibe that welcomes anyone with a great attitude who's ready for fun, like Onyx Room. You'll be a lot more confident on the dance floor at a club that encourages people to just be themselves and leave their inhibitions at the door. 
2. Check Out Social Media for Dance Moves
Tik-Tok is the perfect place to find instructional videos that focus on single dance moves.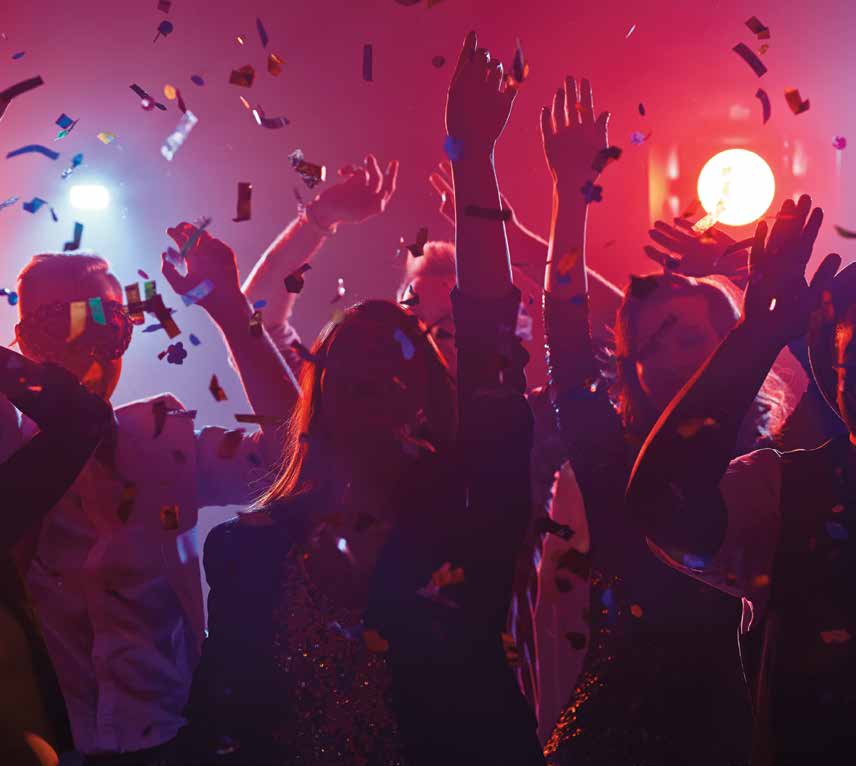 If you want more detailed step-by-step instructions, search for dance moves on YouTube. Some of the most popular moves are complicated, but you'll get better at them if you practice.
3. Loosen Up First
There's no rule that says everyone has to dance at the club, so don't feel like you're required to get up and move. Some guys need a couple of drinks before they have the confidence to hit the floor, while others just want to wait until they hear their favorite songs. If you don't get yourself into the right mood for dancing, you won't have a good time on the floor.
4. Don't Overthink It
Dancing at San Diego nightclubs is all about having fun and being spontaneous. Guys who think too much about dancing will never make it to the floor. If you feel like dancing when the music hits you, just follow your instincts.
5. Be Respectful of Other Dancers
Whether you're dancing with a partner or a group of people, respect everyone else's space.
You won't make any friends if you act like the floor is a mosh pit.
6. Know When to Lead and When to Follow
Dance styles like salsa and bachata require guys to lead their partners, but things are different with genres like reggaeton, hip-hop, and EDM. Smart guys who routinely ask women to dance at nightclubs know they don't have to lead. In fact, they often let their partners take the lead and mirror or complement the ladies' tempo, rhythm, and moves.
7. Take Dance Lessons
This is by no means a requirement, but guys who subconsciously feel they aren't good dancers should take advantage of the opportunity to learn some cool moves by taking dance lessons. In San Diego, women flock to dance classes, and a lot of them would love having male partners to dance with during class.
8. Focus on the Beat
Where there's dancing, there's a beat. Even professional dancers know their killer moves and complex sequences are pretty lame if they don't match the beat.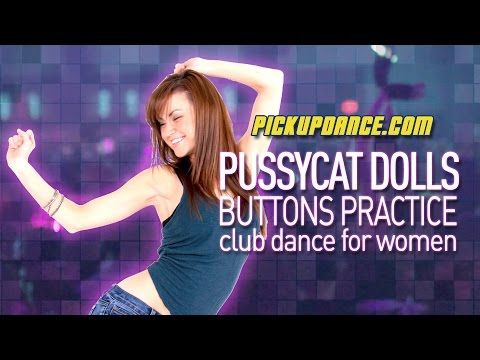 For example, hip-hop makes everyone sway and bop. You'll be fine if this is all you have to bring to the dance floor.
9. Learn Simple Basic Moves
You may have noticed nightclubs play a lot of crossover and collaboration music today. This is great for club dancers because they only need to learn a few basic dance moves. Search online for videos that teach modern dance moves like the two-step, the side-to-side rock, the triangle step, and the bounce. When you can flow between these basic moves, you'll definitely look good at the club.
If you're ready to hit the dance floor at the best nightclub in San Diego, check out the Onyx Room Nightclub. Onyx is a staple of the Gaslamp Quarter nightlife scene, and its clientele makes it a truly great nightclub. With music genres including hip hop, top 40, urban Latin, reggaeton, bachata, salsa, merengue, regional, cumbia, and Banda, we have something to please everyone's taste. You'll find that special something that attracts an open-minded, up-for-anything, and, above all, incredibly friendly crowd.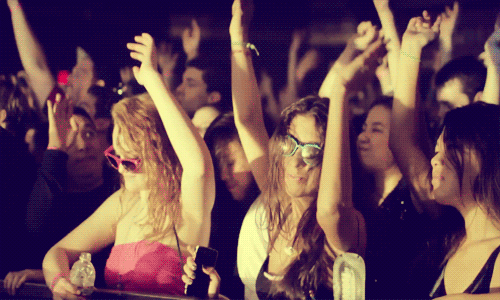 Our inviting atmosphere and welcoming staff will ensure you have an experience unlike any other. To learn more about why Onyx Nightclub is the premier San Diego nightclub, call us at 619-876-8044.
Previous Blog
Why You Should Go See J Balvin Perform Live
Next Blog
Top Southern California Music Festivals to Ch...
HOW TO MEET AT A NIGHT CLUB?
HOW TO GET TO KNOW AT A NIGHT CLUB?
The online magazine about club life "NIGHTOUT" turned to Denis (Red Gremlin) Shalnov for advice, and this is what came of it :) , someone - to hear their favorite DJ live, someone - to have fun with friends and celebrate the last working day of the outgoing week or make new acquaintances! Well, tell me, which of us has never been to a nightclub with the sole purpose of meeting a pretty girl (guy)?
At night, Moscow is full of thousands of neon signs, at the entrances to clubs and bars there is a queue of people who want to get to the party.
It so happened that today in the capital it is customary to visit three or four establishments per night, check in each and put a photo on Instagram. And a minimum of live communication. Whether this is the misfortune of modern society, a city of many millions, entangled in the Internet, or something else. We decided not to rant on this topic, but to ask questions to the trainer on interpersonal relations, Denis Shalnov. Denis teaches the "Club Seduction" course, that is, he teaches young people how to meet girls in nightclubs, and not only. So let's go.
CHAPTER 1. MEN.
§ 1. PREPARATION.
Appearance and the right choice of "fishing" place are important things, but not a guarantee of success. To win the interest of a girl, a beautiful cover is not enough. The main advice is to relax, be calm and confident. Naturalness, well, and originality, of course, will not hurt. No suffering faces depicting mental anguish. It is better not to come to a nightclub at all if you are in a bad mood or worse, depression.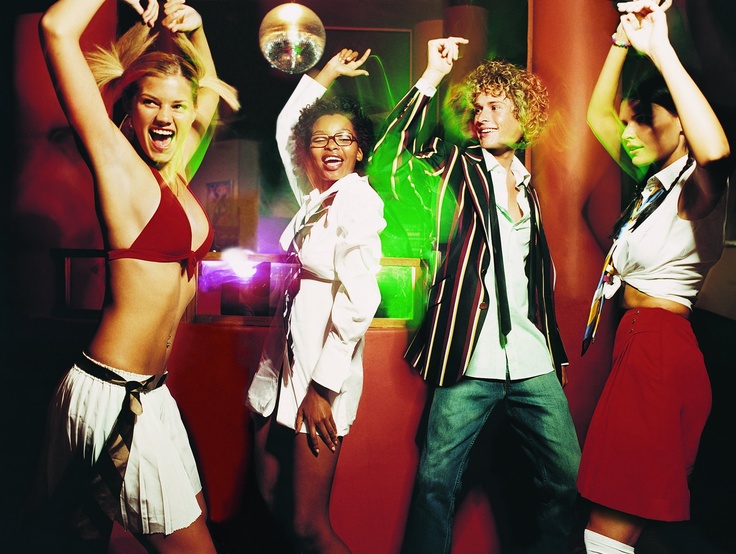 Believe me, in this state, from a drunken cheerful crowd, you will only get worse.
Nightclubs are divided into two types: those with loud music, a lot of drunk people and it is almost impossible to talk and clubs with more than calm atmosphere, with a spacious room, or divided into several zones. If you are not good at conversation, but at the same time in good physical shape and a drinker, a noisy place is more suitable for you. If, on the contrary, your main trump card is to quickly find the right words and the ability to maintain an interesting conversation, then you should choose a place where you can show your eloquence in action.
§2. TYPES OF GIRLS IN NIGHT CLUBS.
It depends on the purpose for which the girl came to the club, whether it will be possible to make an acquaintance with her or not. So,
If the girl came to dance, and you are strong only in conversations, then contact is unlikely to come out.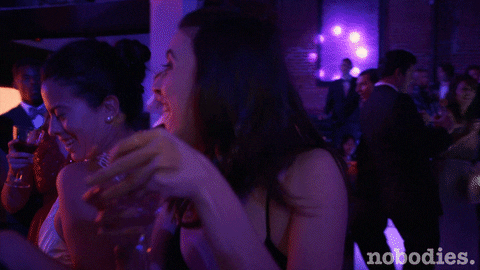 If came to drink , and you are an athlete, a fighter for a healthy lifestyle and an ardent teetotaler, then preaching your ideas to her means causing irritation and a negative reaction. "Loaded" has arrived - At best, nothing will come of it, at worst, it will load you. Of course, there are craftsmen who know how to subtly adjust to the emotional wave. But not everyone can do it, and not everyone needs it.
§3. WHAT TO DO IF GIRLFRIENDS INTERFERE?
In order not to anger a girlfriend and not cause a feeling of envy, the ideal way to distract her would be to ask a friend to switch her attention to himself. But if there is no such comrade at hand, you can steal your young lady for a while (by swearing to your friend that you will return her), take a phone number and postpone communication for the next time. There is another option, for the savvy, - "to seduce a girlfriend." The point is for her friend to rate you as the person she wants to see next to her friend.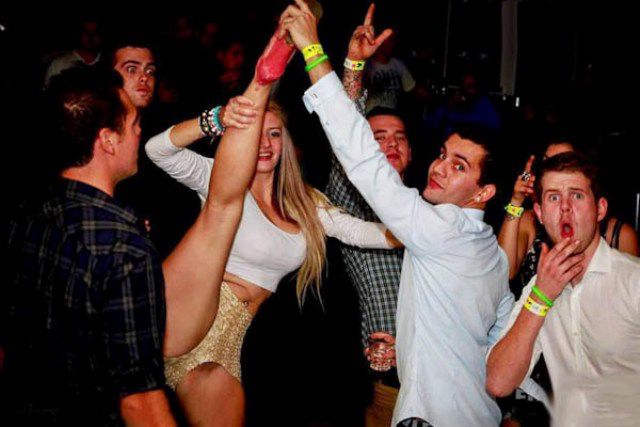 But, we warn you right away, this is aerobatics.
The main mistakes men when meeting girls revolve around the fact that they often talk nonsense, start boring conversations, abuse alcohol heavily, or simply behave ugly (for example, grab girls by the hands). It often happens that a guy is afraid to approach a girl at all. There is a so-called "Fear of failure". Thoughts that a man will be rejected are tantamount to a targeted missile attack on pride. Young people perceive refusal painfully, believing that such girls will perceive them as sexually unattractive. Terrible thing.
We hasten to console you, people in a nightclub behave differently than in ordinary life. They do not tend to think about problems and the future. The atmosphere on Friday evenings is relaxing, so it is logical to assume that both girls and guys most often have nothing against dating. A nightclub is a place where you can easily connect with new people and where it is easier to strike up a conversation.
Girls try not to challenge this stereotype and conform to it. Dating on the street is inconvenient because, passing by a beautiful girl, you need some time to figure out how to start a conversation. And while you are busy with this, your beauty will leave. Nobody runs away from the club. This allows you to come up with new interesting schemes for dating. Moreover, when watching a girl, she also "copies" you, which means that she already had a certain impression of you even before they met. If the girl noticed your look, but looked away and made it clear that you didn't like it, it's better not to approach her, choose the one that smiles at you.
CHAPTER 2 GIRLS.
§1. ERRORS
Clubs value friendliness and distraction from problems. If you are used to sitting at the bar with an arrogant face, with the inscription on your forehead "DO NOT COME, KILL!" our advice to you - learn to switch to an easy, carefree mode. Paphos and arrogance in a nightclub is perceived as a kind of manifestation of female complexes.
And no one wants to communicate with notorious girls. Therefore, the first thing you should remember: even on the way to the nightclub you should be in a good mood. A man wants to be with that girl with whom it is fun and pleasant, and not to console the eternally aching. Actually, like any normal woman, a weak man does not want to wipe her snot.
§2. ADVICE
As we understood from the above, men are shy and insecure guys. Therefore, in order not to wait for the weather from the sea, take the initiative!
First tip. If you like a guy, look at him, watch him for a few minutes. After he notices your gaze, smile.
Second tip. If a guy doesn't fit after a quick glance you threw, then you need to come up yourself and ask a question. For example: "Why are you looking at me like that?". He looked, his eyes were already caught. Do not turn away, you have to answer something.
Third tip.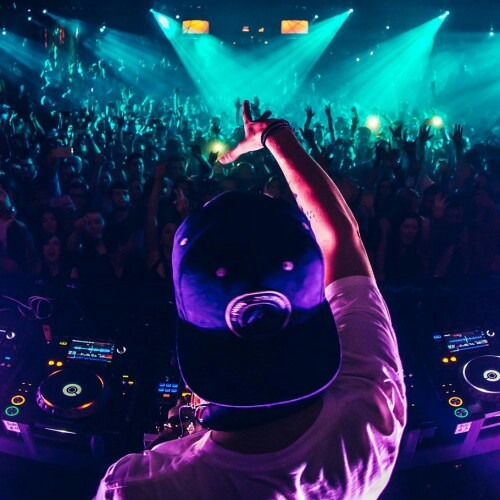 If you don't like a particular man, and you want to get acquainted with someone at all, remember your strengths. If you dance well, find a place on the dance floor so that you can be seen from the maximum number of points. If you don't dance, but you know that you look beautiful and can effectively sit at the bar, shaking your leg, order a cocktail and wait for a pleasant occasion when a handsome guy pays attention to you.
Fourth tip. If you are interested in men from a certain group, you need to stand closer to him from a favorable angle. If nothing happens, you can always ask for help: ask to hold the bag, light a cigarette, ask to see if the button on the dress is undone. If you like at least a little bit, then you will awaken interest in your person.
P.S. The editors of NIGHTOUT hope that parting words and advice, which the seduction coach Denis Shalnov helped us to formulate, will find application and fruitful results in your life.
Author: Dyachenko Elena
You can read the original article here
"You will die on the dance floor": why people go to nightclubs at 40, 50 and 60 years old
How can you dance to techno until old age, how the understanding of age has changed , whether sex is better, what does the substance have to do with it and why the children turned out to be more conservative than their parents.
Afisha: People seem to stop getting old. If earlier there was a certain scheme in which everyone had social roles: first you are young, then you grow up, start a family, settle down and think about youth as the best time in your life, now this scenario has fallen apart. The concept of age and the obligations imposed by it have been abolished. Why did this happen? Why, roughly speaking, is it no longer shameful to dance at a techno party at 50?
Malykhin: It's not about age, it's about personality geometry. For example, I just recently started hanging out.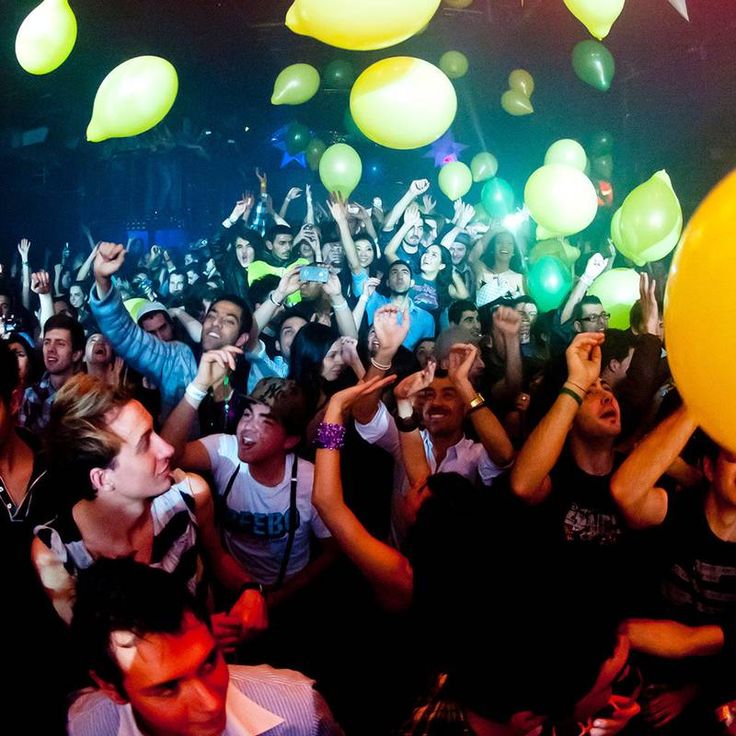 After all, a person changes, and each age period is a stage in which your attitude to various issues is transformed. For some, the process goes downhill, as in the traditional scheme, when the energy ends or it is directed in some wrong direction. Moreover, the worst thing is when a person gets old, because it is written as an algorithm: you have to take out a mortgage, start a family, be responsible.
Salakhova: It's not like that for me - I grew up in a family where everyone hung out to the last. Grandmother danced on stage until she was 82, while her common-law husband was 40 years younger. Dad still hangs out, though in a slightly different format, goes to restaurants with friends and stays up until night. Mom was the same. That is, an example in the family was in front of my nose: while I was growing up, I did not see old people sitting in front of the TV.
Mikaelson: Aidan correctly said that there is following the parental patterns.
I was a late child - my father was 45 years old, my mother was under 40. At the same time, all my childhood there were some endless dances at home to the gramophone. But the second reason is related to civilizational changes - the boundaries have moved apart. To be honest, when I arrived in Moscow at 19I was 95 and went to clubs, I was already over 40 then, and I was the oldest. People asked me: "Who are you? What you? How old are you? What are you doing here?" Tortured. I still meet young people who say, "I want to be like you at 59." I answer them that they need to monitor their health.
"Afisha": Do you want to say that it's all about healthy lifestyle?
Mikaelson: I hardly drink. In general, I choose freedom - I drive a car, and this is very disciplined. I need to feel in clubs that I can leave at any moment. This club hopping model - jumping from place to place - is my theme. And then, you know, if you get hooked on electronic music, you don't really need alcohol.
Music gives me an energy boost. Music quality is key. If it's good, you just put your watch in your pocket, because you don't want to think that tomorrow is a new day.
"Afisha": Vadim is closer to rock and roll. What do you think about the end of aging?
Yasnogorodsky: X number of years ago I was in Paris for the birthday of Jean Baudrillard - about two years before he died. There was a concert of some punk band - classical, with painted girls, squealing. We talked about Baudrillard - here he is such a sedate old man, but he is dying like a teenager. In general, we came to the conclusion that now we just work very little physically, and the body does not wear out. If I were a worker, I would probably have settled down by now. But I am physically healthy and therefore free. I have no injuries, blisters, no work fatigue in the fourth generation. Plus bohemian parents, so naturally I got used to the fact that you can go to bed late, you can meet late or not sleep at all.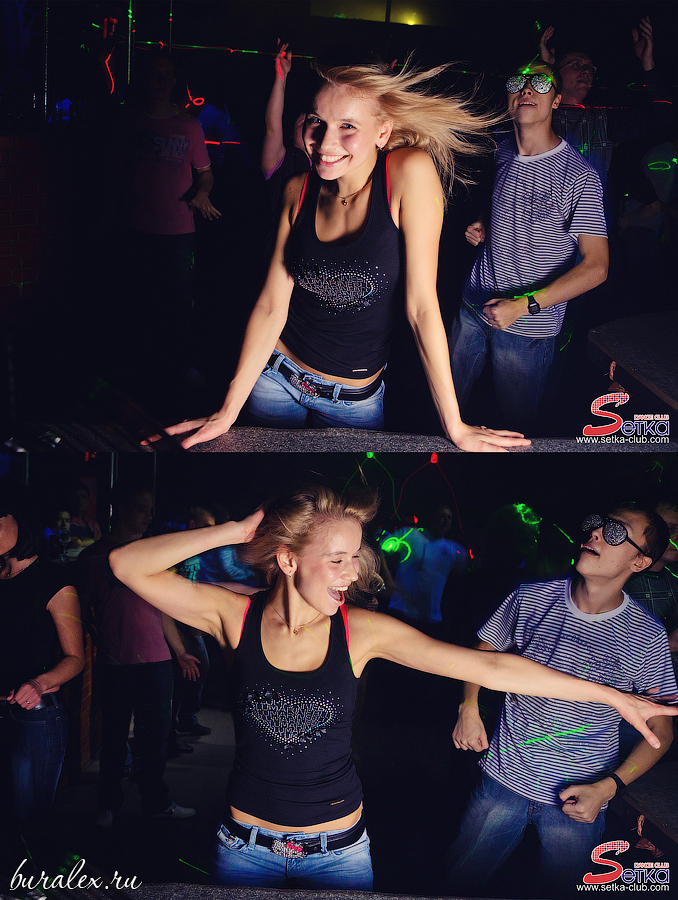 Mikaelson: Society has changed. I don't know if Baudrillard would agree with me or not, but it seems to me that there is civilizational progress. We began to eat differently, lead a more balanced lifestyle. Now the society is as urban as possible - several generations of people have grown up who know how to live in the city. They were explained that they should not eat potatoes and herring at night, they eat normally, take care of their body and not only mentally, but simply physically do not age.
Salakhova: There is another thing, you know what's the matter: we were all born in the USSR, when there were no night clubs. To go dancing to Boney M in Gurzuf at a disco at the Sputnik international camp, we climbed over a fence smeared with diesel fuel. And to get into the Solaris nightclub in the Kosmos hotel, we had to pretend to be a foreigner, and the police would arrest us, mistaking us for prostitutes. Now parties have become more accessible, and it's stupid not to use it.
Poster: With age, in principle, everything becomes more affordable from a financial point of view.
Yasnogorodsky: Yes, the thrill is that you can go wherever you want without thinking. I saw a door behind which music is blaring: you can enter, take a cocktail, but you don't like it, so you don't have to finish it. You leave and that's it.
"Afisha": That is, not only is it easier to get into any establishment, it is also easier to leave it?
Malykhin: But it happens that it doesn't go away. But when you feel tired, you can slam the door. I understand that I won't get better, and I'm already high in my own way. When means and opportunities appear, there is no need to force yourself.
Salakhova: So on Saturday I left the PPL club at 4 am, and on the contrary - the Insomnia club. There was such music, I really wanted to go there. And I rubbed my legs and realized that I needed to sleep.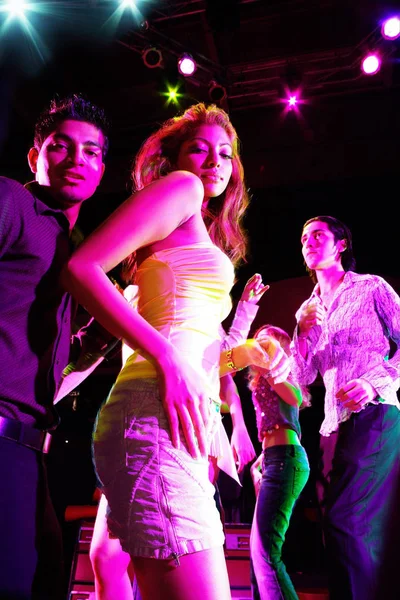 It really hurt me! Shazameel songs across the river.
Malykhin: I understand very well what is at stake. I myself, for example, until some point did not like techno music at all, and about a year ago something changed in me. Techno tunes in to the wave, sets the rhythm in which I then function all week. Sometimes, it happens that you feel bad and you understand that if you go to a party, you will feel better - your emotions will be in order. For me, it's like meditation: somehow I don't even really look around, I just dance, release energy and at the same time accumulate it.
Afisha: Are you saying that it is electronic music and club culture that are associated with the abolition of age?
Yasnogorodsky: 100%. Although I now, on the contrary, listen to some kind of soft rock and sometimes blues, but dance music is wildly cool.
"Afisha": Can you remember the moment when your model of growing up changed due to parties?
Yasnogorodsky: It happened to me about 20 years ago - Kreuzberg, Berlin, everything.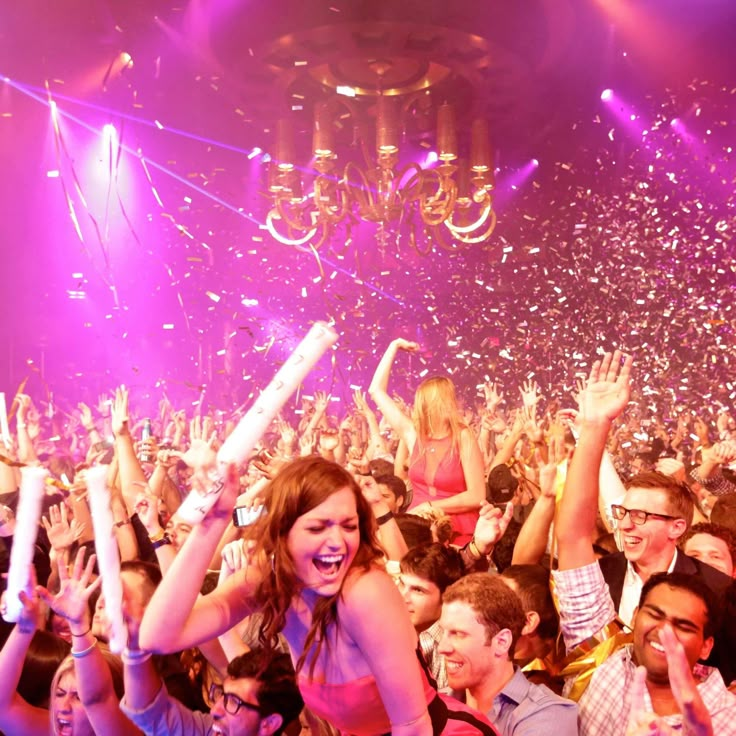 Mikaelson: And for me it was Moscow's Mix club in the early 2000s, a very unusual little place where DJs would come to chat with their circle, and they didn't play hacks. The cream of the cream of the then Moscow crowd gathered there. I remember an unshaven man in sweatpants comes up to me and, tilting his head to the side, says: "My name is Sergey. Why are you here? Can I put you on the list?" It was Sergey Sergeev (promoter of the clubs Mix and Solyanka. - Note ed.). So I started going there, chatting with DJs, learning everything. So, when Mix closed in 2007, I was already completely poisoned by electronics.
Salakhova: Until 2004, I just went to clubs - partying for the sake of partying. And then I began to choose places where the DJs I love play. You see, I hung out in all the clubs in the world, wherever I went, simply because I could not do otherwise. But since 2006, it has become selective - I only go to familiar names.
Malykhin: It started just recently for me, and somehow I didn't even understand why.
I just realized that I always wanted to dance, to surrender to music. Never allowed myself to do this before. And a few years ago, when I realized that I was growing up, I took it painfully.
"Afisha": By the way, what kind of practice is this - dancing in a club? Why do you need it?
Salakhova: It relaxes me, provides a complete disconnect from problems.
Mikaelson: This is a reboot. Moreover, it is complex - emotional, physical and psychological. Grandfather Freud, describing a dream, said that this is a certain mechanism for releasing stress and tension. Dancing works in a similar way. If, say, instead of eight hours of sleep, I dance for four hours and sleep for four more, it is better for me than just sleeping through the night. I don't say anymore that since they banned smoking in clubs, dance is also a fitness because you jump, move and breathe normally.
Yasnogorodsky: I often go to the other side of the DJ booth and I can say that after each "Love Boat" in "Solyanka" I could lose 2 kg.
Plus, it's an unconditional reboot, because while you're DJing, you can't think about anything. You just need to forget about what is happening in life. All that matters is the people in front of you. If they stop dancing, something needs to be done urgently. At this time, there is no time for philosophy.
"Afisha": For a long time in rock, and then in electronic culture, the concept of live fast, die young dominated. At some point, it seems to have transformed into "live long and die old." How is that even possible?
Yasnogorodsky: You know, Glastonbury, the main rock festival in the world, took place over the weekend, where The Who performed. Of course, there was the song "My Generation", and there was the main line with the words "... I hope I die before I get old." And they still sing it. If they can, then so can I.
Mikaelson: Once every 5-10 years I think about it - maybe enough is enough, after all, a respectable person, professor.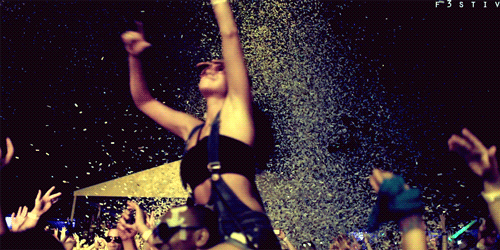 I said to my friend: "You know, I'll probably stop anyway." And he said to me: "No, Mikaelson. You will die on the dance floor!" The love of parties is not associated with either youth or age - it is just a mechanism for regenerating happiness. Well, it is clear that there are all sorts of "elixirs of happiness", but this is completely different. At some point, either you go to destruction and you can no longer live without them, or you learn how to manage somehow.
"Afisha": Let's then turn the discussion to the next level of sincerity and talk, in fact, about alcohol and "elixirs of happiness." How much doping is needed?
Salakhova: I've never tried "Elxirs of Happiness", it's amazing... I drink four gin and tonics or six mojitos a night.
Yasnogorodsky: At least six hours is enough.
Salakhova: I don't need it anymore.
Malykhin: And it's also uncomfortable to dance with a glass.
Yasnogorodsky: And my beginning was too chemical - from memories of drugs in the 90s, my head was spinning. If now after alcohol I get enough sleep, then I feel fine in the morning, but then it was terrible. But it was difficult to do without chemistry, because everyone else was also indulging.
"Afisha": At some point, you have to cut off a certain number of sources of pleasure. It's not just about alcohol, you need to switch the mode - stop eating meat, stop smoking, play sports. Have these changes already happened in your life?
Salakhova: Only a year ago, at the age of 50, I started going to the coach. I lost 6 kg, by the way.
Yasnogorodsky: But I haven't started yet - I just run in the mornings, but this is nonsense. There are a number of other restrictions: when you have things planned for the morning, this is a powerful brake. So I know that I have a meeting in the morning, which means I can't hang out until six.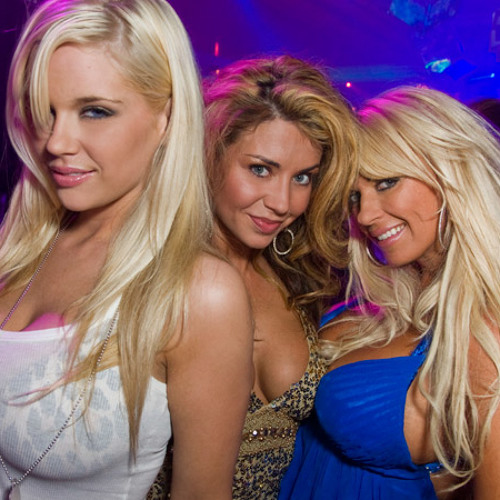 And I can do up to four.
Malykhin: And I really dislike hangovers. I can hardly stand any waste, and I feel sorry for the next day.
Mikaelson: Yeah. And how they drank in Soviet times, it's scary to remember. Every day, and to a terrible state. I don't understand at all how we survived. Now there are parties like the same "Love Boat", which are more about communication and showing off, it's really difficult without alcohol there. And if this is the format of "Arma" or Sunday Gipsy, then I don't drink at all, I don't feel like it.
"Afisha": But are physiological changes felt? Hangover getting worse? Or with experience, life hacks appeared, how to avoid it?
Salakhova: Today I just read an article by you, where the author writes that the reason for our hangover is in the environment. I think that in Moscow alcohol is just burnt. In Dubai, clubs are open every day, I usually drink a lot there and do not experience any suffering in the morning.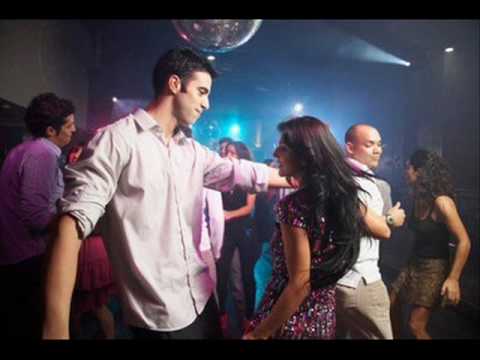 Yasnogorodsky: I also noticed. For example, if you go to the Blum cafe during the week, everything is fine there. And when there are parties of the Mishka club on weekends, it takes away from two glasses - and even strong players.
Salakhova: If we talk about life hacks, then the main one is called enterosgel! He came from the club, ate three spoons, plus two tablets of Advil. And another good absorbent "Fishant" - you need to take it twice a week.
Yasnogorodsky: I have a friend who never comes to me without a tube of enterosgel.
Mikaelson: My prescription is simpler - never go to bed drunk. Even when I feel that it's hard for me, until all the alcohol has been danced out, I don't leave the club. As a last resort, if I can't dance anymore, I just talk to people, the main thing is not to lie down. Because when you fall asleep, the liver starts working differently, and the morning is lost.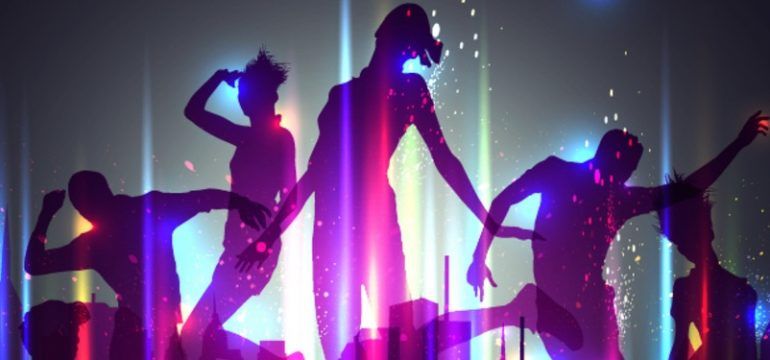 "Afisha": Can we talk about sex - is this an inevitable topic when it comes to nightclubs and alcohol?
Yasnogorodsky: Of course, we are adults.
Salakhova: After the party?
Malykhin: On time!
"Afisha": Is it getting smaller or bigger? Is it more intense or boring?
Salakhova: With age, sex becomes more in principle.
Yasnogorodsky: I don't know how quantitatively, but definitely better qualitatively. And just, it seems to me, club training gives a drive. In general, speaking cynically, one realization comes with age: if you are going to fuck with someone, you can go and do it. Because you have been circling for 40 years, courting, achieving something - now what is there to pull? There is no longer a rule "after six weeks of dating and after meeting your parents", you can and should do what you want.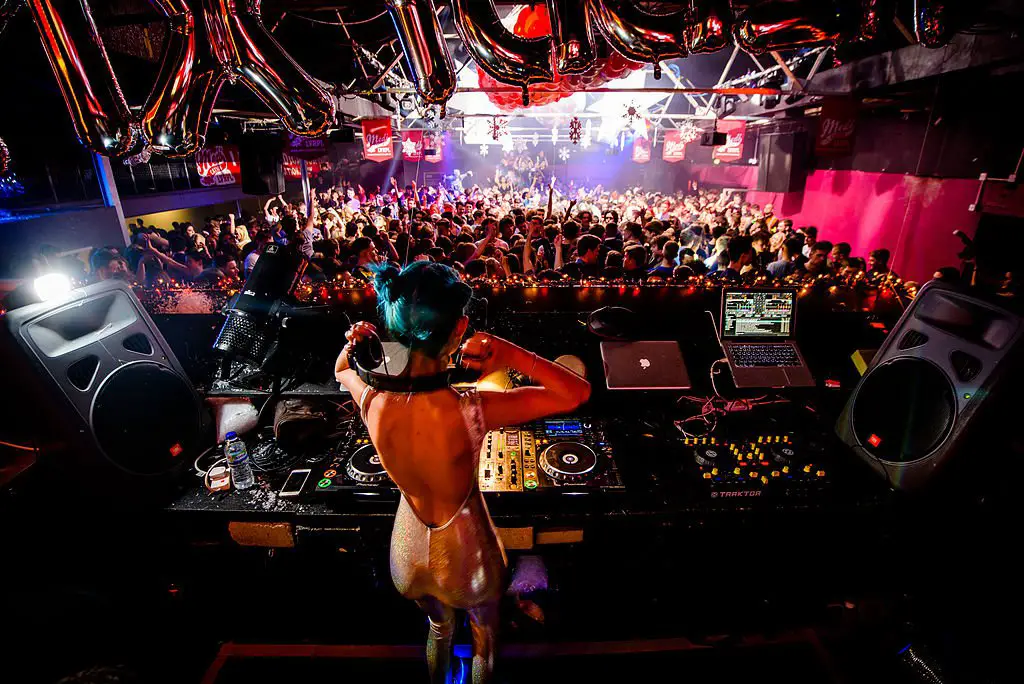 Mikaelson: Dancing in clubs, as well as sports, and yoga, and any fitness, gives a better understanding of your body. They allow you to concentrate, relax, which, of course, compensates for some age-related things.
"Afisha": Do they still exist?
Mikaelson: Of course, I'm 60 years old. There are some completely objective physiological stopers. Decreased vision, hearing. However, this does not correlate with either the quality or quantity of sex - it just happens differently. I used to have casual connections, but now I've been in a relationship for almost six years, so it's hard for me to talk about it.
Afisha: How do you perceive young people? It is clear that the people around you are usually younger - do you feel the difference?
Yasnogorodsky: I was always wildly excited by my young environment. I really like C.L.U.M.B.A. parties. I remember going to parties of the Blitz Kids movement in the 80s, when people gathered every time, like it was the last time.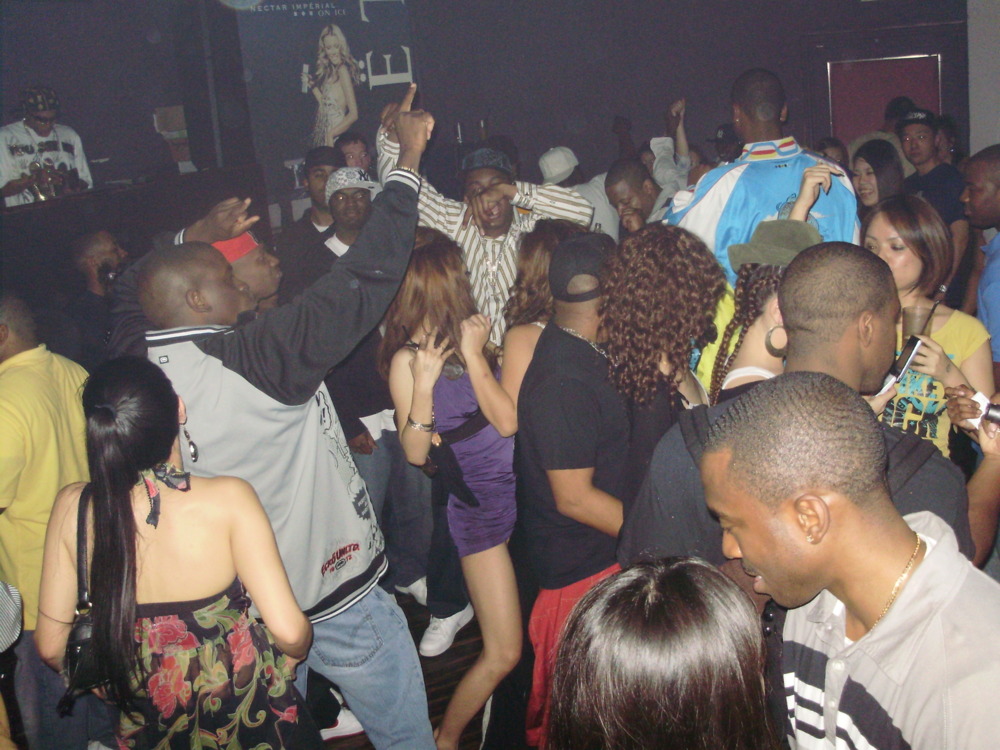 It was almost ballroom dancing, but with rivets, makeup, feathers; and on "C.L.U.M.B.A." similar. I can't even imagine how they ride a taxi in Moscow — every character there is stunning in their absolute freedom.
Mikaelson: You learn freedom from children: they are more or less focused on it. So they sometimes get drunk, sometimes they dance clumsily, dress strangely, or communicate strangely, but they always show you pushed boundaries. To be honest, I don't feel my age: in clubs it seems to me that all people are the same age as me. For example, it never occurred to me to ask how old you all are.
Malykhin: Yes, the inner feeling of age disappears.
Salakhova: I think the older you get, the more harmonious you feel. Age ceases to be something defining. And in general, when you finally grow up, your holidays begin. When the children have grown up especially; my son grew up, got married a year ago - I fulfilled my social function.
Malykhin: With people who are now 25–30 years old, we speak the same language, because we grew up in similar conditions and in an informational, sociocultural context. But those who are now 18 are completely different. I love spending time with them; I like that now the first generation has appeared, which is completely different from us.
Salakhova: I think they are terribly conservative. I have two assistants working in my studio - one is 24 years old, and the other, I think, is 20. And they are always surprised that I work all day, then change clothes and go out into the night. Sometimes I call one of them at half past eleven, and he is already asleep. Despite the fact that now there is such a variety of places, they do not go anywhere.
"Afisha": Maybe this is a reaction to your excessive looseness? Will I go to ISIS to spite my grandmother?
Salakhova: I don't know. And those young party-goers that I know hang out either on Friday or Saturday - that is, only once a week.
When the We Are Family club opened, my friends and I did not miss a single Friday and Saturday in a year and a half.
"Afisha": How to talk about parties and alcohol with your children? In your life, suppose, there was about everything - there is a desire to warn them against something?
Salakhova: My son is also quite conservative, because from the age of 14 or 15 I rented a box for him and his teenage friends opposite mine, and they hung out there. He didn't really like it, but I thought that it would be better for him to go to good places than not know where. Probably, he was a little fed up, did not get a taste.
Mikaelson: I have a daughter in Canada, she is 35. In Canada, we went somewhere together, but this is a completely different format of leisure. In general, I now, perhaps, will say a thing that will destroy our entire previous dialogue. It seems to me that there are just different types of people.
There are those who live several lives. So I was married until I was 40, I had a wife, I raised a child, I went to bed early, and then everything in my life turned upside down. I came to Russia, worked as a consultant, worked on various projects, became a professor. And now twenty years have passed, and I suddenly opened a restaurant. I could have retired, but a new life has begun for me. And there have always been such people, just before a certain pressure of stereotypes did not allow them to be realized. They were looked at like they were crazy. Remember Disco Sally from Studio 54 who died on the dance floor.
Salakhova: Yes, my son tells me that I will end up the same way.
Mikaelson: This grandmother in her ordinary life was forced to wear glasses, almost with a stick to walk, and at night she became a club diva. Now these patterns have been erased by civilization. This is a turn that allowed us to feel relaxed, not to make excuses, not to hide, not to invent two lives for ourselves.
Fragment from the film "Studio 54". The famous Disco Sally - Sally Lippman - went into hiding after the death of her husband. But she did not die on the dance floor, but in the hospital at 1982
Yasnogorodsky: I remember when our Love Boat parties were at their peak, and the whole city was rushing there, my daughter's classmates also called her there. And she told them that she couldn't go to Solyanka because her parents were there. When she was little, she laughed at me until she was told at school: "Your dad is cool, shut up." I went several times - and she liked it wildly, now she is proud, on the contrary.
"Afisha": Where do you think this childish conservatism comes from?
Yasnogorodsky: Conditions. Children are worried that you do not fall into the stamp of a classic dad in a big jeep, because everyone else has it, and your records are spinning in taverns at night.
"Afisha": At the same time, your example still inspires a huge number of people.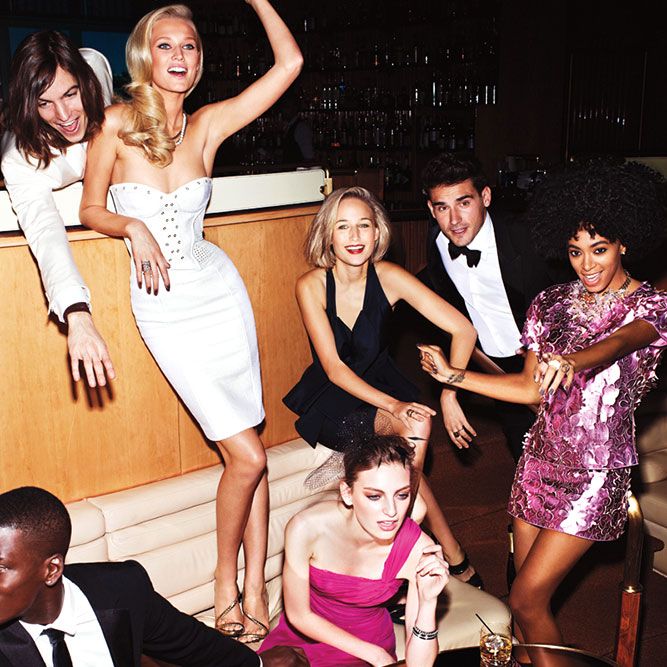 Can you give advice to the younger generation on how to live young all your life?
Salakhova: Never do what you don't want to. I regret all the time spent on some unpleasant meetings, unnecessary deals, mediocre dinners that make you want to shoot yourself out of boredom. In general, you don't have to force yourself. When I closed my gallery, I released a lot of energy. Now I can work in the studio, do what I want, and I don't give a damn what they say about me.
Mikaelson: I just realized that the meaning of life is simply to understand who and what you are. You have to deal with this to the end, but you need to start listening to yourself as early as possible. You need to understand what kind of music you like, what kind of lifestyle, what kind of sex, what kind of people. In general, they say, youth is the happiest time. But this is bullshit...
Salakhova: Yes, I wouldn't want to come back in my youth. Just when people remember their youth, only one joy remains in their heads.