How to dance properly ze frank original
Throwback Thursday: The Internet 1.9 Genius of Ze Frank
The party invitation that started it all.
Do you remember Ze Frank? Don't be ashamed if you don't. You see, long ago, in the before time of the internet (around 2005), there was no Facebook or Twitter, and none of those obligatory "share" buttons that universally clutter and slow down your web pages even though no-one uses them. Which, combined with the fact that his early creations were often created using a sometimes lethal, long-abandoned tool called "Flash", meant you had to share his creations with elaborate incomprehensible strings of text like http://whateveryourdomainis.com/d4x_ss3/pages/poop/how_to_poop.html, and you probably had to do it by email, for chrissakes. It's a wonder anyone even discovered he existed. But exist he did, one might even say he thrived for several years. To paraphrase Jack Nichilson's character Art Land in Mars Attacks, "Ze Frank was thinkin' 'bout viral when there wasn't no viral".
You may very well have seen his later work, which has millions of YouTube views. His True Facts series had a much broader reach than his earlier series The Show, but they both were hilarious in their own way. There's a good chance you've seen "True Facts About The Angler Fish":
Although Ze Frank got a lot of page views back in his early days, he didn't rise to the God-like status of say, Grumpy Cat or Rebecca Black. But he did make a splash, and his notoriety probably played a part in securing his current job as president of BuzzFeed Motion Pictures. Which would probably be more suitably described as a Satan-like status. And which is ironic in another way: the formulaic success of sites like BuzzFeed and UpWorthy have pretty effectively killed the kind of organic sharing that made viral a thing in the first place, and made his new job possible.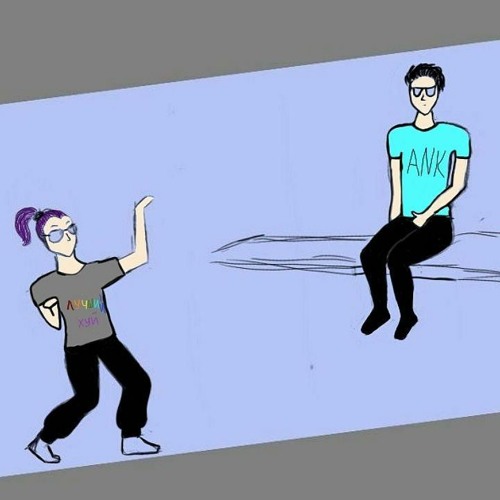 It's like a time paradox in a Star Trek episode or something!
Strangely, ZeFrank doesn't seem to have any videos about time travel. Or maybe he has simply traveled through time deleting them all. But he DOES have a funny cat video, proving the simple mathematical theorem cat+video=views. It has more views than any of his other clips:
But ignore our snark about his current employer, Ze Frank was an "Internet 1.9" genius, carving out a clever new niche in era when smartphones barely existed, and many were still on dialup. He created hundreds of clever and engaging videos, games, and interactives that were shared on "web forums" and "webrings" everywhere, and did a lot of it using – as we joked earlier – the animation/design tool Flash. Fortunately for us he didn't delete it all in shame, it's preserved for eternity in the labyrinthine archives over at ZeFrank.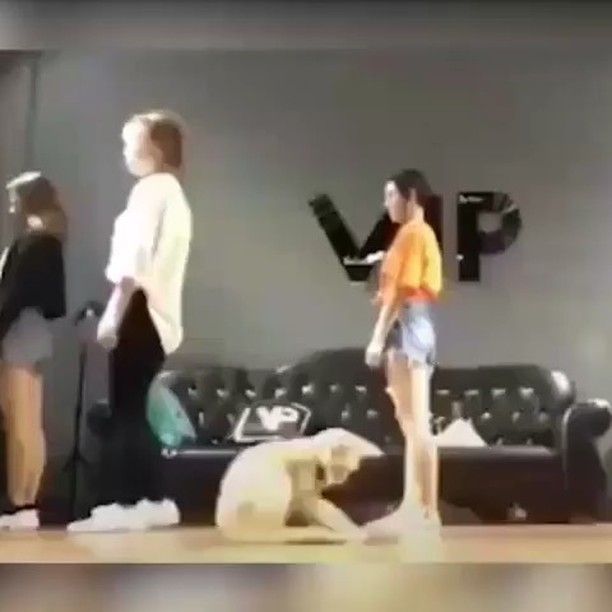 com. Or until he forgets to pay a hosting bill, whichever comes first.
Below are a couple of personal favorites of ours, but you can't really get the full scope of his capricious genius without actually visiting his website, where his Web 1.9 creations are meticulously archived. You can learn more about ZeFrank on Wikipedia of course, or he's done a heck of a lot of TED Talks too.
How to Dance Properly
One of ZeFrank's first viral successes was How to Dance Properly, which was actually a party invite he had sent to a few friends. In 2001, this was a pretty sophisticated little dookickey to send as a casual invite, and it exploded in popularity. Fortunately for Ze Frank, the address of the party was not included in the page. (We've embedded a similar doodad further below, these items aren't vary "share friendly").
This is just a screengrab. Click the image to visit the actual Flash page.
My Advice to You
Again, this felt a little edgy in its day.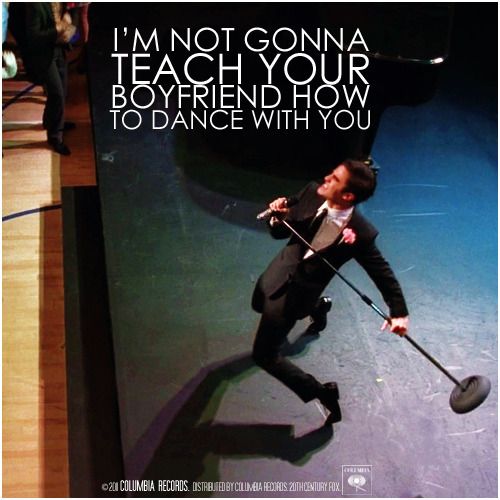 ZeFrank takes on the character of your probably gay Euro-trash club friend, and answers advice questions in a clickable Flash page.
Sequencer
Although it's not terribly musical, this little gizmo was the first time I personally had seen a Flash-based music sequencer embedded in a web page. It seems downright primitive now, but it was pretty amazing back then.
How To Impress Your Date
This one was hugely popular. We've embedded it here with an iFrame, because we know you're too lazy to actually click on anything on this page so far. We hope ZeFrank doesn't sue us, now that he's a CEO with a hugely-funded tech firm. If the block below is all bunged up on your phone or something, just go visit the freakin' page here

Ze Frank | Know Your Meme
5
11,474
45
2
This submission is currently being researched & evaluated!
You can help confirm this entry by contributing facts, media, and other evidence of notability and mutation.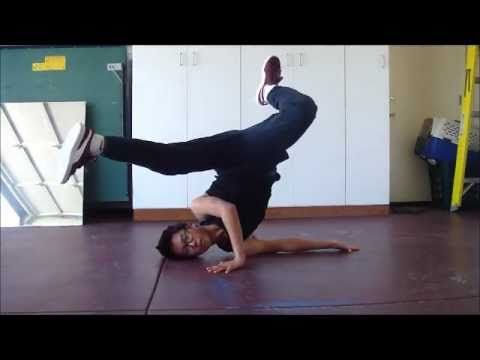 Person

Status

Submission

Type:

Comedian

Year

Unknown

Origin

Unknown
Tags

youtube, video, comedy, zefrank, comedian
About
Ze Frank is the stage name of Hosea Jan Frank, an Internet comedian and performance artist who is credited with pioneering the vlogging format through his web series the show with zefrank and numerous other projects.
Online History
In March 2001, Frank launched the website ZeFrank.com,[4] which featured Flash animations of the comedian performing a variety of dances (shown below).[5]
Frank continued to create various projects for the site, including an online birthday invitation that brought millions of visitors to his site through a widely circulated email, several Flash games and short films. In 2002, Frank won a Webby Award[6] for Best Personal Website.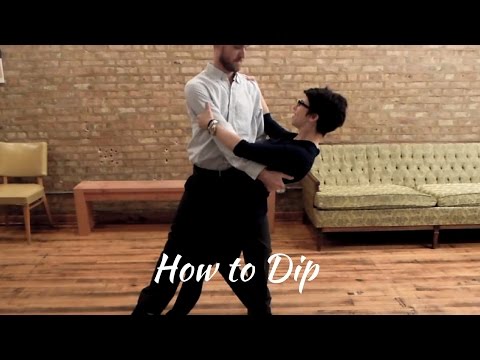 In February of 2004, ZeFrank gave a talk at the TED Conference about his experiences with performing comedy on the web (shown below).
In September 2012, the viral content site BuzzFeed acquired Frank's startup company to produce video content for the site.[7]
The Show
On March 17th, 2006, ZeFrank launched the online video show The Show with ZeFrank on the Blip[1] media platform, which took the format of a daily news show providing commentary on current events. The show rain until March 17th, 2007 but has since had all episodes removed.
A Show
On February 27th, 2012, Frank created a Kickstarter[2] campaign to fund a new show titled A Show. On March 9th, the funding period ended with over $146,000 of the $50,000 goal pledged.
On April 9th, 2012, Frank launched the new show with a video titled "An Invocation for Beginnings" (shown below).
True Facts Series
On December 7th, 2012, the first in the series of comedy animal videos titled "True Facts" was uploaded to YouTube (shown below), in which Frank narrates humorous factoids about the echidna monotreme animal from Australia (shown below). In the first 10 months, the video accumulated more than 4.22 million views and 3,000 comments. As of November 2013, 21 additional videos in the series have been released.
Notable Videos
Search Interest
External References
[1] BlipTV – ZeFrank
[2] Kickstarter – A Show With ZeFrank
[3] Wayback Machine – ZeFrank.com
[4] ZeFrank – Ze Frank
[5] ZeFrank – How to Dance Properly
[6] Webby Awards – 2002
[7] All Things D – BuzzFeed Hires Web Video Pioneer Ze Frank
Recent Videos
45 total
+ Add a Video
View All Videos
Recent Images
2 total
+ Add an Image
Dating complaints - Fraudster Dmitry V. [email protected], page 17
198
04/24/2019 IrinaGrodno
I got a message today from someone who turned out to be a scammer.
I am quoting the text of the letter.
Hello, Irina)
Would you mind talking to me?) I really liked you)
I liked your page on the site My World), I decided to write to you)
I see you last logged in a long time ago, so I am writing to you here)
Did I understand correctly? You live in Russia?
I don't understand how, but I managed to write you an e-mail)
I would like us to get acquainted) and you will notice me)
I will be glad to hear from you) Goodbye.
Dmitry
A beautiful start. is not it? As soon as it all ends, we all unfortunately know ... It's a shame.
Belarus
Add. information from IrinaGrodno 04/27/2019
Here is his second letter.
Hello, Irina. Thank you for agreeing to talk)
Let me tell you a little about myself. I hope you will be interested) I want to immediately apologize, unfortunately I do not have much experience in writing letters and probably my letter will seem banal and chaotic to you.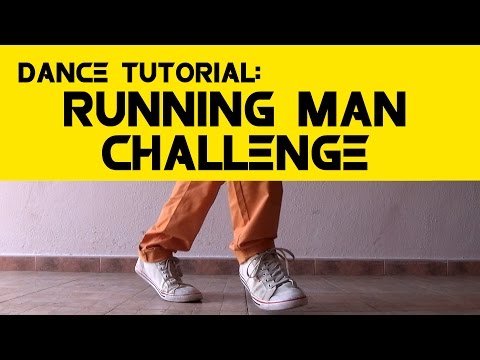 You might be interested in learning a little about me. I'll start with my age, now I'm 39. As you already understood, my name is Dmitry. I was born and lived in Moscow, until the age of 24, until I graduated from the university. Graduated from the Faculty of Economics, Moscow State University. But after working for six months in my specialty, I realized that this was not my thing.
Now I live in Paris, for a long time already, I have my own business here, a small car dealership ... cars in general are my weakness. Don't think that I'm boasting, I just want you to know a little about me) In all this, of course, the Father helped me. That's why he left Russia. In Moscow, there is too much in this area, there was no point in even trying, and it's unlikely that I would have succeeded alone) Yes, as for my parents, my mother is Russian, and my father is a native French)
I'm a little fond of swimming, athletics, I love children very much, but unfortunately I don't have my own yet.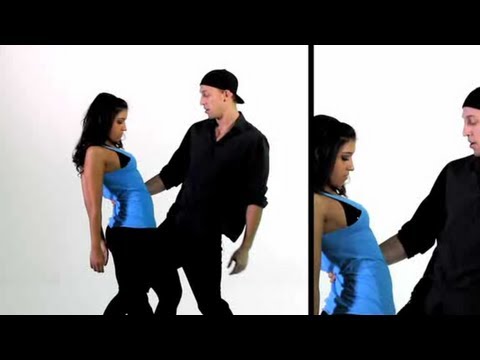 This is probably the dream of my whole life)
I visit Moscow twice a year. Mom stayed there, she does not want to move here, since she and Father are divorced. Of course, I try to help my mother, but you yourself understand that it's hard at a distance. I'll tell you the truth, sometimes I miss Moscow and would love to go home, but I can't quit my job, I've already settled here and it's a pity to lose everything. When I fly to Moscow now, I don't even know, I have a lot of plans, basically everything is again for work.
I would be interested to know about you too, at least something! What do you do in general, work? What are your hobbies?)
I'll tell you right away, I'm not good at online sites, I haven't registered anywhere else and I don't really like all these social networks.
Irina, I will write to you from my old mail better, it's more convenient, I have had this mail for a long time. I think it is more comfortable and reliable to communicate by mail than on any sites.
I would be grateful if you would also address you)
I hope it was not in vain that I wrote such a long letter? I think the distance in our time is not such a problem, especially if desired)
I'm sending you my photos, I'll be glad to see photos from you)
Goodbye, I'm looking forward to your answer and I apologize in advance, I can only answer the day after tomorrow), I'm leaving for a neighboring city for work in a couple of hours)
Comment from Huzhe.net Administration Administrator 07/28/2020
Please do not post photos sent to you by scammers. Most likely these photos have nothing to do with the person who writes to you. Photos are stolen from social networks and people may not have anything to do with Online Dating. Thank you.
European Figure Skating Championships 2010 or the bomb that will explode at the Olympics

I wanted to write one post, entirely dedicated to the European Figure Skating Championships held in Tallinn, but I can't for a number of reasons. Today there will be a small introductory part and the secrets of the Madrid court around the competition of dancing couples. The situation is complicated and many underestimate what happened there. And it looks like there's going to be a big storm at the Vancouver Olympics. And political correctness is nothing more than a screen. Until the Olympics, I will hide this post under lock and key. And then we'll see if the forecasts below come true...

First, just a few general quotes about the European Figure Skating Championships.

About the situation around the championship participants this year:

Pre-Olympic European Championship in Tallinn promises to be one of the most unpredictable tournaments of this season. Perhaps, the European elite has never been in such a "discord" before the main start of the four-year period. Even the composition of the participants has not yet been determined: many leaders complain of various health problems, although they have not yet officially refused to speak at the continental championship, the situation may change at the last minute. So, for example, Alena Savchenko and Robin Szolkowy are on the lists. It was suspected that the partner fell ill with mononucleosis, but this diagnosis, fortunately, was not confirmed - it turned out to be the flu. However, it is unlikely that Alena managed to fully recover from a rather serious illness. Also announced are Oksana Domnina and Maxim Shabalin, whose health has been far from optimal for the past few years. To the same list of "conditionally healthy" one can add Stefan Lambiel, who recently completed another course of physiotherapy in Canada, Evgeny Plushenko, who was due to have another series of injections after the national championship, and Brian Joubert, who is recovering from surgery on his foot, which he pierced with a skate in training. So far, only Isabelle Delobel and Olivier Schoenfelder have been eliminated from the competition.
http://www.fsonline.ru/

A few words about the championship itself:

The decision of the Estonian Skating Union to host the European Figure Skating Championships cannot be called hasty. Estonians learned to slide on ice on figure skates from the Baltic Germans at the end of the 19th century, although February 26, 1917 is considered the official date of birth of national figure skating. On that day, the first Estonian championship took place. The first championship of the continent in Tallinn was expected by almost 93 years and received it only in January 2010, on the eve of the Winter Olympics in Vancouver.
But finally, on Tuesday, January 19, the doors of the Saku Suurhall, a concert and sports complex, accommodating up to 10,000 visitors, 7200 of them seated, opened their doors to the participants and guests of this historical event for the Baltic state.
http://www.livesport.ru/column/2010/01/20/vpervyiden/

Ice arena of the competition:

A cool episode from the life of the press at the championship. I wonder what hero and button it was about? :-)

In the morning, the mayor of the city held a reception for journalists, but getting to the town hall from the palace was far and inconvenient, so a clear minority rushed to hunt for sandwiches. As a gift, they brought some kind of historical button, the original of which seemed to be sewn to some national hero.
http://www.livesport.ru/column/2010/01/21/malooriginala/

General view of the sports arena in Tallinn:

athletes in the frame. In addition, Eurosport has stinted on showing short programs in many forms. I watched something on Latvian television, but compared to Eurosport, the image quality there was more cloudy and yellow. :-( I wonder why?

Unfortunately, not everyone was able to watch because of this, for example, the performances of brother and sister Kerr, bronze medalists of last year's European Championships, as well as many other figure skaters, were left behind the scenes:

Compulsory dance of Italians Fayella-Scali:

Russian couple Khokhlova and Novitsky:

In general, it is a pity that after the Olympics and the World Championship there will no longer be compulsory dances in the dancers' program. :-( Where else can you see such lines, stretched arms and legs, chased poses?

Another Russian couple Domnina and Shabalin during their compulsory dance:

During their compulsory dance there was an incident with a hairpin. In this photo, the hairpin is still in Oksana's hair:

And here on the right you can see how the hairpin flies onto the ice:

Could they run into her during the dance? Apparently, they could:

Nevertheless, they coped with their task and won the compulsory dance against everyone else by a large margin:

The original dance this year was to folk dance music. Moreover, the interpretation of the rules allows you to include the dance of cowboys, for example, etc. So in some cases there is no strict binding to specific nationalities.

And here's an example: the third Russian pair of Bobrov-Soloviev in the form of merry sailors:

Pechala-Burza did not see this dance, unfortunately:

Faiella-Scali is the only dance they have that I liked, and with this tarantella the Italians won the original dance:

Khokhlova-Novitsky perform a Russian dance in green costumes:

Many people think that green costumes are better than their second set of dresses for this dance, the notorious pink costumes:

But here we come to the main thing. Before the Aboriginal dance performed by Oksana Domnina and Maxim Shabalin. Already their costumes look very unusual.
And Artur Werner sarcastically noted this in his article about the championship:

Both Shabalin's knees were fixed with hard bandages, over which Linichuk hung a bunch of greenery each (according to the strange taste of the same Linichuk or her dresser, the same greenery covered Domnina's brisket).
http://www.livesport.ru/column/2010/01/21/malooriginala/

You probably came across reports in the Russian media that the Australian aborigines were worried about the dance of Domnina and Shabalin, many laughed at this incident and calmed down . Not so react on the North American continent.

Article from the official website of the Olympics: http://www.vancouver2010.com/olympic-news/n/news/afp-news/figure-skating--%27aboriginal%27-routine-slammed-in-australia_235276xt.html

And some quotes from the forum http://forum.fsonline. ru/index.php?showtopic=1020:

This sounded quite like in the articles of the American and Australian media. It is not clear which of them is a real native, but it is clear that the scandal is already ready. Undoubtedly lumping all Aboriginal people together is outrageous and more racist than any blackface. But they united themselves, namely the Canadians volunteered to resent the Australians, and given the reverence with which the "first nations" are treated in North America, no one will say a word to them. And, with all due respect, it is not necessary to count on the fact that the Australian Aborigines will come and say "well, we liked it" in any case at all.

Yes, and more.
FSY is still a very good case. This is a site that is full of Europeans, and there are Russians. In addition, this is a forum, i.e. you can have a discussion on it. When all these adventures assume the proportions of mass hysteria in America, there will be no talk of any discussion, and no "European voice" will appear. So consider that if DomShabs somehow found out about what was happening indirectly thanks to the FSY, they were very, very lucky.

* * *

After all, the American press must change its position. It is naive to think that they are worried about the violation of the rights of the unfortunate natives. And if so, then they will continue to write what they see fit. There is not much left before the Olympics, they will just whip up hysteria, create an appropriate background - and they can consider their task completed.
It is probably possible to change costumes in such a short time, but it is unlikely that they will have time to roll in, especially considering Maxim's health. And if you change your costumes, there will still be some other offended natives.

* * *

Once upon a time, she [Linichuk] staged such a strange dance not in the style of Dom Shabs, because in the usual "waltz", it would immediately become clear how much worse they ride compared to themselves a year ago. In the staccato dance, this is not so noticeable.

About the attitude to political correctness and how this dance can be interpreted:

On the other hand, the idea of ​​political correctness, which runs like a refrain throughout the local life (in its good embodiment), helps to learn a complete and unconditional respect for any other traditions, nationalities, colors, sizes, orientations, attitudes and beliefs. In any case, this idea seems to you a correct, understandable axiom that does not require proof. Therefore, arguing with normal people that this is nonsense, absurdity, intrigues is meaningless for those who grew up here and absorbed these ideas (in a good way) from school. And I will say that they are right, because this idea works (there are exceptions to the rules, but in general, it works). And a rude, dismissive attitude towards other cultures, races, religions, orientations in the local life I saw very, very rarely.

And disputes with those who bring the idea of ​​political correctness to the point of absurdity and know how to use it for their own purposes, all the more will prove nothing :-). They only benefit from this hype.

And the claims, briefly stated here, to the idea of ​​LH dance are understandable. The humor in this dance is not politically correct, and the situation in which this dance will be demonstrated (the Olympic Games with the triumph of national ideas) does not favor this kind of humor.

If they were the same natives, but proud and independent fighters, then it would be more politically correct and appropriate. If it were an idea with a funny situation that smart and resourceful natives successfully solve, that would also be good (as in the Far East dance). If this was an attempt to stage an authentic dance, then one could say that then all nationalities can make claims, etc.

But the dance of LH, the humor that they tried to put into the creation of the dance, and which they now prefer to see as primitive wild and stupid aboriginal dances, is not good in the concept of national ideas in the Olympic season.

Review the opening of the Sydney Olympics, the celebration of the nation, of which the aborigines are a part, who were represented there by a strong people with their own culture - dances, rituals and other things, you will understand the difference in concepts. IMHO, in the Olympic season at the world level, dancing with such a concept can really become a problem, especially with the support of the "world community", which is "for justice".

The problem ALREADY exists, the problem is overblown and it is stupid to deny it, the PC idea has already worked. Even if the natives do not suspect it.

In addition to the whole interview about the fact that there are Australian aborigines in the dance and that all research in creating images of aborigines and studying their culture was limited to pictures in Google - this also sounds insulting. Everyone understands that no one studied anything deeply, people staged a dance and decided to stand out due to such images. But in light of accusations of political incorrectness, these interviews play into the hands of accusers. The game of polycorrectness is already being played, and many people understand this game, and many take this game for real and seriously, because they were brought up and live in other ideas and ideals.

But the most important thing is that doing nothing and proudly ignoring the accusations, "not playing these games," will no longer work. Or it will go sideways and make the situation worse.

But it is always better to take the position "teach us the right way, we do not deny that we could be wrong in something, but teach us, help correct our mistakes" than to say that all this is absurd, and the Russian mentality is different, and the claims are ridiculous and unfounded. You need to look for people, take them as consultants, or look for analogues and refer to them, or change the concept of dance. Than then get SLS No. 2.
http://forum.fsonline.ru/index.php?showtopic=1020&view=findpost&p=81579

SLS is a reference to the events of the Olympics in Salt Lake City, when Canadians Sale and Peletier were awarded the second set of gold medals in competitions of sports couples.

Why Australian Aborigines are the worst for choosing a dance:

In general, Australian Aborigines are a complete and unconditional ambush. The fact is that they have their own Aboriginal copyright, legalized by the Australian government several years ago after a huge scandal with banknotes, on which the Australian government depicted several authentic Aboriginal patterns. The natives were indignant and sued the Australian government for a long time, arguing that no one has the right to use their scribbles without permission, since each squiggle has a sacred meaning, depicts one side of the life of an entire people, etc. I don't know exactly what Australian law says about this, is there, roughly speaking, a note that Aboriginal copyright must be recognized and respected throughout the world (sorry, I can't express this in exact legal language, but the meaning is this), but if this note exists, then DSh and Linichuk are in trouble and should already be looking for a good lawyer, because they may soon get a lawsuit in their hands.

I don't know if Aboriginal copyright infringement will affect medal distribution, but there is a danger. It is unfortunate that out of all the possible natives, Linichuk and Co. decided to choose Australian ones, because they could well stage the same thing, change costumes and call it an African dance. It's really better not to mess with some nationalities - usually these nationalities live on the territory of developed countries with a high standard of living, that is, they are well-fed enough to engage in such nonsense as political correctness.

And another big mistake of Linichuk is that she, remaining a Soviet person to the marrow of her bones, decided to put on a HUMORICAL dance of the natives. If she tried to reveal the topic of the natives in a serious way, then I think the responses about the dance would be completely different.
http://forum.fsonline.ru/index.php?showtopic=1020&view=findpost&p=81646

Maybe we should not be upset and fall into decadence in advance, as the author of this article puts it?
See:
The most unpleasant sight imaginable is a man on figure skates. Previously, in winter, men fought hockey on the ice - now they perform pirouettes, and on TV all sorts of shows draw new victims into figure skating. A man who writes a pretzel on ice and waves his hand and then his foot loses his gender and ceases to be a man. A rare woman in real life will agree to lean on the shoulder of a skater, no matter what support he performs on the ice. A man skates with a woman not for the reason that he wants to conquer her with his dance. Exclusively as a gigolo, for the sake of contracts and earnings.

A woman on figure skates is also not quite a woman, she is neither a mother nor a wife. Aiming for universal adoration, she crosses out her eternal natural essence. A woman who has gone into figure skating first lives as a vestal, then turns into a hetaera. Skiers and swimmers give birth to children much more readily than figure skaters. Combining marital ties, skaters rarely, ever since the famous duets Belousov - Protopopov and Pakhomov - Gorshkov, have children. Caring for offspring does not fit into the concept of life outlined by figure skating. In my opinion, figure skaters, following Boris Moiseev, can call themselves "fallen angels" and "children of vice", and figure skating leads to the sterilization of the people.

The popularity of a particular sport is an indicator of the state of society and its value orientations. If sports that are based on direct competition and aggressive, contact confrontation with an opponent come to the fore, this society is in a growth phase and is not afraid to enter into political and economic competition with other states.

Figure skating is a culture of decadence and glamour. Figure skating attracts those who avoid a direct fight with the enemy and are afraid of an objective assessment. These bows, plumes, fishnet tights and braces are all from twilight. They judge in figure skating by concepts. The first Russian Olympic champion 1908 Nikolai Panin was close to withdrawing from the competition, because he was desperately sued. Panin was a figure skater, a product of decadence. If the Russians at the beginning of the last century had played football just as successfully and ran faster, then we would not have had a revolution. We are proud of the figure champions, but, on the contrary, we must grieve, this is evidence of a crisis.

The popularity of figure skating is in sharp contrast to the strategic course towards modernization. Russia vitally, for the sake of its own salvation, needs innovators, creators of new ideas who are able to build a knowledge economy. But is it possible to imagine an innovator raising his arms and pirouettes on figure skates? An innovator can pick up a tennis racket, put on boots, go out on the mat and beat a competitor. An innovator is knowledge and pressure, but not moire delights. The skater will not build a factory, will not go to explore new lands, will not fly into space. Asexual figure skating - an ambush, languid sighs and mannered entrecha. A fan of figure skating wants to consume and spend, but he is not capable of creative innovative work.
http://www.izvestia.ru/leskov/article3137552/

In general, it is immediately clear that the author is not a fan at all. :-)) But it's true, just a digression for fun.

Many say that this aboriginal dance is Linichuk's big mistake and that the federation, Linichuk herself, etc. should be warned. My opinion is the following - Linichuk is known for her combinations and should not be underestimated. Remember last year's European Championship, when Domnina and Shabalin withdrew from the competition.

Today we have a couple with post-injury problems. The problems are so serious that they even lost two out of three dances at the European Championships to a pair that is below them in the rating. Are they able to compete with the strongest North American couples?

And here you need to understand this: if Domnina and Shabalin lose to one, two or three couples at the Olympics, they will never be able to regain their lost positions. Ice dancing is conservative. Americans Belbin and Agosto, having failed to hold their ground after the Turin Olympics, are already sliding down an inclined plane, this year even losing the title of the first pair of their country to younger teammates.

So, if Domnina and Shabalin lose not because of technique, but because of scandals about dance, costumes or something like that, it saves them face and a ghostly chance to return to the leading positions later. They were not weaker - they were condemned.

By the way, who is who in the world rankings: ISU World Standings for Figure Skating and Ice Dance http://www.isuresults.com/ws/wsdance.htm

Today, before the Olympics, the pairs of the top ten lined up there as follows according to the results of three seasons:
1. Domnina-Shabalin (Russia)
2. Davis-White (USA)
3. Virche-Moir (Canada)
4. Belbin-Agosto (USA)
5. Kerr-Kerr (UK)
6. Pechala- Burza (France)
7. Fayella-Scali (Italy)
8. Khokhlova-Novitsky (Russia)
9. Delobel-Schonfelder (France)
10. Samuelson-Bates (USA)

medals of one or another denomination in the case of a clean rental from themselves and problems from rivals. But in general, it is clear that Canada, as the host of the Olympic Games, needs gold, and Virche-Moir are the main contenders for it in the event of a clean rental of their programs. It seems to me that at best, Domnina and Shabalin can have a bronze medal. Silver will already be a miracle. At worst, they are left without medals. In any case, Virche-Moir and Davis-White will be on the podium. The third can be Belbin-Agosto, Fayella-Scali, Delobel-Schonfelder (if they are in their former form) in descending order of probability.

Well, okay. Now about the events of the free program at the European Championships in Tallinn.

Khokhlova-Novitsky:

They replaced their old program "Polyushko-pole", criticized by many, with "Firebird". Accordingly, the costumes have also changed:

Like decadence and erotica on the march:

By the way, many are worried that they can lose points at the Olympics for this costume.
What does the rules say about this?

However, certain rules regarding the appearance of skaters still exist. First of all, the costume must be suitable for sports competitions. In addition, according to the rules, figure skaters' dresses should not create the effect of excessive nudity, which is unacceptable for sports competitions, but this has not yet affected the styles of costumes. For men's costumes, the following rule applies - men cannot compete in sleeveless suits and leggings. Since the 2004-2005 season. Skaters in singles and pairs may wear skirts, trousers or tights. In ice dancing, participants are still required to wear dresses.
http://www.icesport.ru/ice/s1.php

But I liked Khokhlova and Novitsky's dance:

But Faiella-Scali, who were praised, didn't impress me much:

The color matching of the costumes to that era, to old films - yes. There is such a thing, it is pleasing to the eye and plays in their favor:

Much more liked the French dance Pechalat-Bourza:

Women are increasingly starting to perform lifts:

The costumes of Domnina and Shabalin are beautiful, but also somewhat controversial:

In general, by and large, everything is done in order to divert the eyes of judges and fans from Shabalin's knees. ..

All- I would have made them a little more strict suits:

Final podium:

The Italians, of course, are happy ... But will they be given a place on the Olympic podium among Americans and Canadians?

But who will definitely be sacrificed is Khokhlov and Novitsky ...

Ice dance results table:

In the end, I want to give useful information on how to search for music from figure skaters' sports programs:

Showed figure skating. A couple from the UK performed. I caught only the end of the dance. I really liked the melody to which they performed. Something very familiar, but what? How to find? I only remember that the partner's name was Stacey.
I'm straining my brains.
1. I find a TV program on the Internet.
2. Find out that I'm watching "Figure Skating, European Championships, Pairs, Short Program."
3. Searching Yandex for the European Figure Skating Championships 2010.

.