How to do the mashed potato dance
It's Mashed Potato Time! – Allison's Written Words
It's hardly the latest, it might be the greatest…and the name makes you hungry for a certain starchy food…
First Things First…
As we bring fad dance month to a close, we've danced the Macarena, felt the shocking (!) energy of "The Electric Slide, ran in place, and did a dance after a guy named "Freddie."  Four dances, some of which have, despite the distinction of being a fad in their time, are still done at celebrations in 2019.  Not by everyone, but by the ones who aren't afraid to embarrass themselves.
Like me.  I did the Running Man at a wedding once (not mine), as well as The Electric Slide at my wedding.  As for Macarena, I specifically asked for that song not to surface on the playlist.  And forget Freddie, I'm not quite that coordinated.
Trust me, it would wind up looking something totally different.
We're staying with the 1960s this week, to a dance that was popular just a few years before Freddie did the dance he self-titled.
  I've mentioned this one a few times in equal parts because I featured the song that coined the dance on Music Monday, and also because I talk about Troop Beverly Hills alot.
Guess what's getting mentioned again?!
It's The Latest, It's The Greatest…
The Mashed Potato started a long time ago…well, if you consider 1959 to be a long time ago, when James Brown created the move and sang about it.  However, it was 1962 when Philadelphia teenager Dee Dee Sharp sang a song about it, while referencing other songs where one could do the Mashed Potato dance.  The dance took off that year, and like other dances featured this month, had a short life span…hence, it was a fad.
But of course, that leaves the really important question…
How Do You Do "The Mashed Potato"?
The Mashed Potato is a variation of The Twist (as created by Philadelphia's own Chubby Checker), and involves turning the feet inward from a heels touching position (if you're Ballet-mined, think standing in first position), so that the toes point toward each other.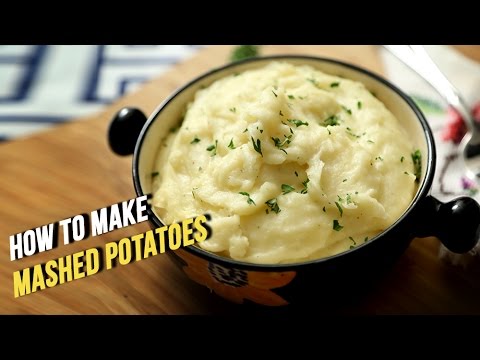 The arms are elbows pointing out, and when you "click your heels together," elbows point toward the floor.
There's also a more ambitious move that actually involves lifting your feet off the floor, as seen in (you guessed it) Troop Beverly Hills…
Yeah, I feel uncoordinated just looking at this version!
"Mashed Potato Time" was not the only song that mentioned the dance, even though I'm convinced it was the primary one associated with the dance.  James Brown's "Mashed Potatoes USA," Nat Kendrick and the Swans' (with vocals by Carlton "King" Coleman) "(Do the) Mashed Potatoes," and of course the aforementioned Dee Dee Sharp's "Mashed Potato Time," as well as "Gravy (For My Mashed Potatoes)" all were inspired by the dance.
Upload via Classic Mood Experience
Upload via Alfis Mam
Upload via Marc Leroy
Fun fact about "(Do The) Mashed Potatoes" – James Brown originally recorded this song in 1959, but for contractual reasons, it was re-recorded by Nat Kendrick and the Swans.
When The Mashed Potatoes Are Done…
As the popularity peaked and fell off after 1963, in Australia, the Mashed Potato found its way into 1964's "Mashed Potato" by Billy Thorpe and the Aztecs.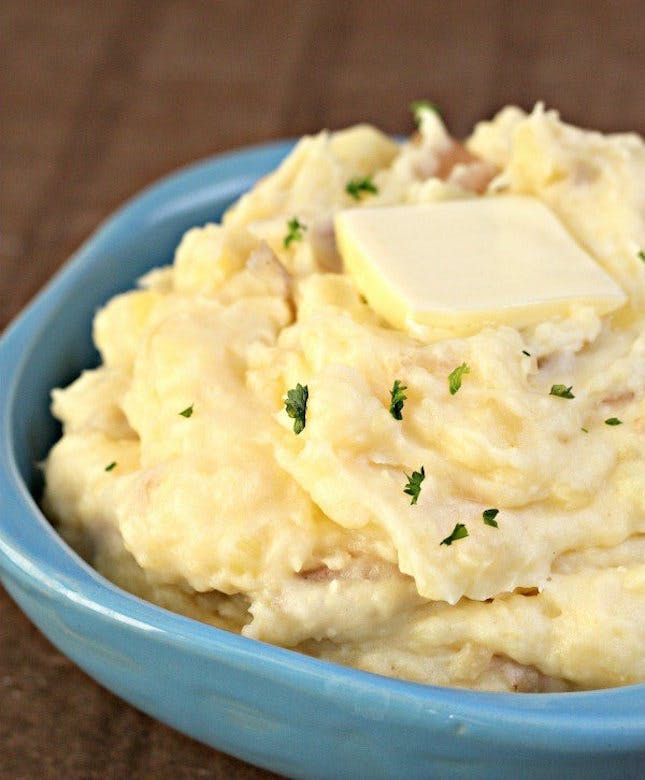 It's been mentioned in other songs, there's been variations (The Monster Mash dance is a variant of Mashed Potato), and of course, it was in Troop Beverly Hills.
And on the local television front, they're doing it!
Upload via asite4u2c
Upload via James Copeland
Like all fad dances, this was one born of a song, and stuck around long enough to make an impact, only to go away as quickly as it came in.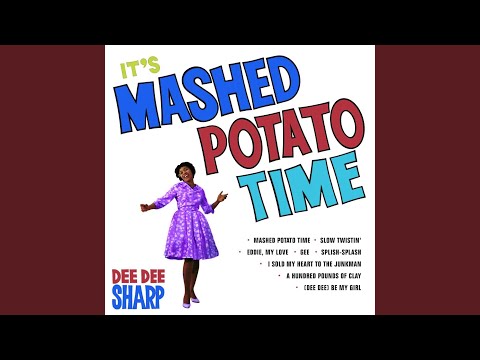 And Now, You!
Have you ever done (or witnessed) The Mashed Potato, or listened to any of the music associated with it?  Sound off in the comments below, or be social on social media!
As we close out fad dance month, I've already compiled the topics for next month's theme, which I will reveal on Monday evening at 8 pm EDT!
Be sure to stir those mashed potatoes (if you don't like lumps), and have a great day!
Like this:
Like Loading...
The origins of the 'Monster Mash'
Skip to content
Home » Arts » The origins of the 'Monster Mash'
Posted inArts, Music
by Madeleine Virginia Gannon
Bobby "Boris" Pickett and The Crypt-Kickers' "Monster Mash" is the best Halloween song, no argument.
I could even make the case that it's a banger all year round (but that's for another article). However, for as many times as I've sung along and busted moves to the "Monster Mash," it never occurred to me to question the logic of these mashing monsters. What exactly is the monster mash? Apparently, something called the "Mashed Potato." 
"Monster Mash" is the first track on Pickett and The Crypt-Kickers' 1962 album The Original Monster Mash. Pickett, with a Dracula-esque voice, narrates a monster dance party. I would say if you haven't heard the "Monster Mash" before, you have probably been living six feet under –– but seeing as it was a "graveyard smash," that's no excuse.
Today's kids –– when not monster-mashing –– can often be found making memes, lamenting Zoom calls and fighting to overthrow the capitalist elite.

In 1962, apparently they were obsessed with the "Mashed Potato" dance craze. Somehow, between modern TikToks and '60s whacky pop-culture tends, the idea that youth culture was once obsessed with something called the "Mashed Potato" is really not so strange. 
The "Mashed Potato" finds its roots in Dee Dee Sharp's 1962 hit "Mashed Potato Time." An American teen idol, Sharp found fame on American Bandstand, a music and dance television program which ran on-air from 1952 to 1989 (think '60s MTV). Sharp's music style was a mix of R&B, blues and '50s doo-wop. While I'm inclined to laugh at the idea of my parents' generation rocking out to the "Mashed Potato," Sharp's hit is undeniably good. I'll still make fun of my dad later, but between us, I understand how it all came together. 
However, the "Mashed Potato" dance itself can be traced back even earlier to James Brown's dance moves during his 1959 live performances.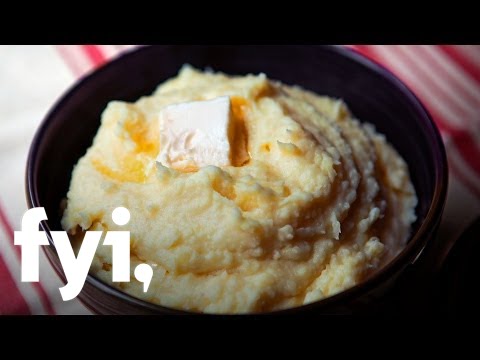 Brown was known for his killer moves on and off the stage, and while Sharp may have immortalized the dance in song, it was Brown's electric personality and flair that started it all. Notably, Brown did write a 1960 song titled "(Do The) Mashed Potato," in reference to the very dance move he created. However, the "Mashed Potato" craze itself arguably gained its notoriety through Sharp's teen-idol fame in 1962. 
The "Mashed Potato" dance, unsurprisingly, is incredibly varied. A recording of Dee Dee Sharp's "Mashed Potato Time" presents a version of the dance with a bit of a hop and skip; another modern video attempting to break down the dance relates it more to 1920s Charleston, adding a side-kick for flair. James Brown's version is extremely funky in an instructional video taught by the legend himself. The core of the move is the heel-toe action: Start off with your heels together and toes pointed outward and away from each other.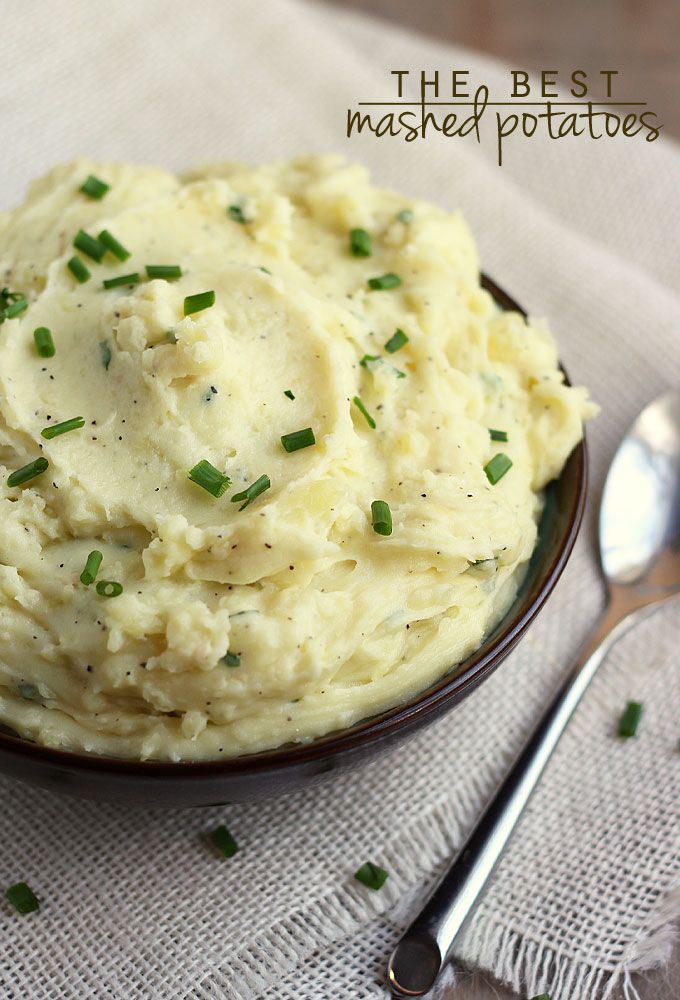 Then, quickly point your toes together, heels out and away.
"Monster Mash" was written as a direct response to Sharp's "Mashed Potato Time." Just as Pickett and The Crypt-Kickers sing of their monster dance party, so too does Sharp mash together a story about the "Mashed Potato" dance. The songs echo each other: The underlying vocal calls of "ah-oo" in the "Monster Mash" also make up the backbone of "Mashed Potato Time." Pickett's "Monster Mash" functions as a parody of Sharp's hit, poking good-natured fun at the pop-culture phenomenon of the "Mashed Potato." 
It is worth noting that The Original Monster Mash is a smash hit of spooky, Halloween fun. Pickett features an array of fun, imaginative voices modeled after our favorite monsters. The album makes no attempt to be serious; rather, Pickett and The Crypt-Kickers deliver an array of playful tunes that one can't help but dance to.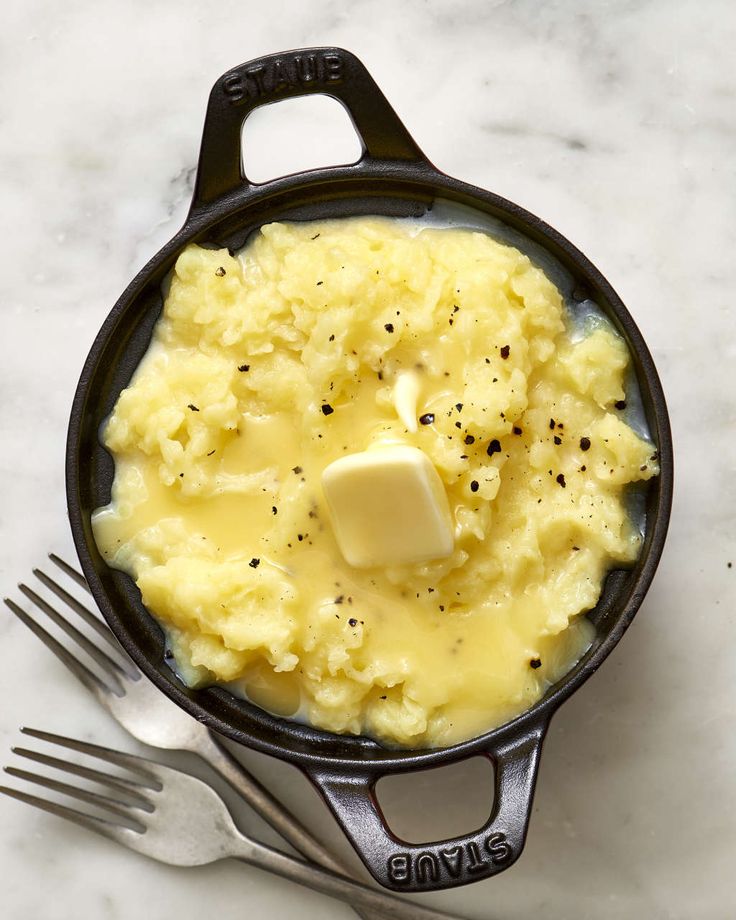 In between tracks, Dracula and Boris, Frankenstein and Igor make playful jibes, reminiscent of a live album. There's no need to feel childish when Dr. Frankenstein and Igor are out on the dance floor, too.
Daily Arts Writer Madeleine Virginia Gannon can be reached at [email protected].
The COVID-19 pandemic has thrown challenges at all of us — including The Michigan Daily — but that hasn't stopped our staff. We're committed to reporting on the issues that matter most to the community where we live, learn and work. Your donations keep our journalism free and independent. You can support our work here.
For a weekly roundup of the best stories from The Michigan Daily, sign up for our newsletter here.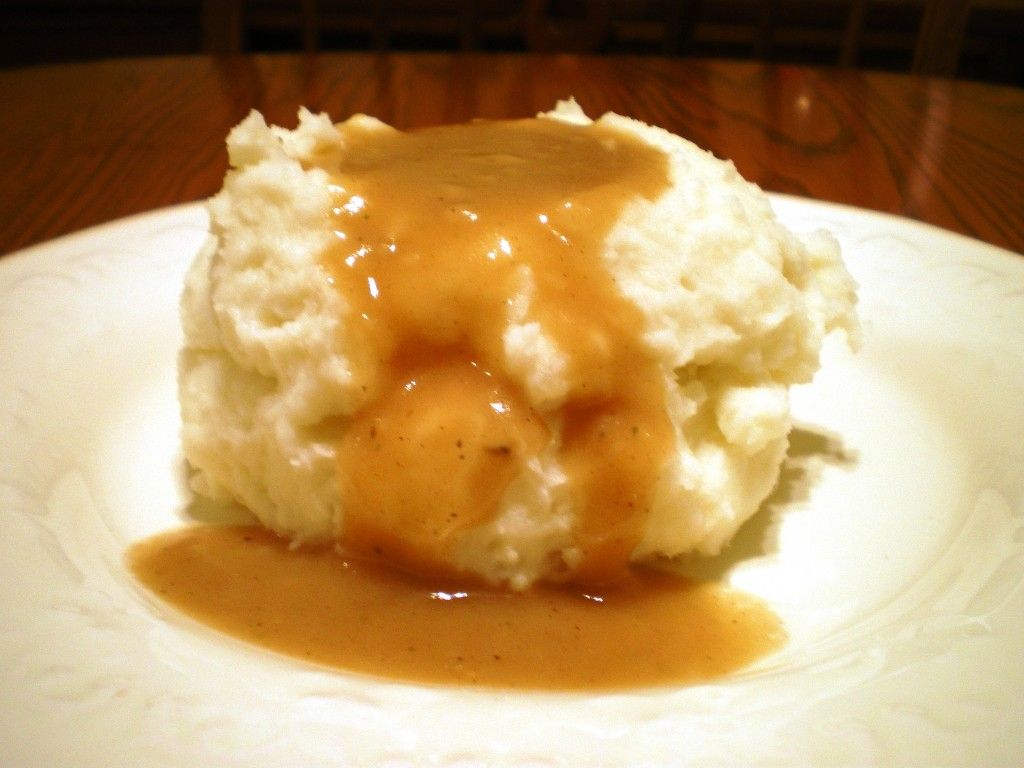 Please consider donating to The Michigan Daily
$10
$25
$50
Other
The rivalry through history
Don't waste your time with '28 Days Haunted'
Dr. A. Oveta Fuller talks FDA advisory committee's votes on COVID-19 vaccines, vaccine hesitancy
'The Great British Baking Show: Holidays' is back to ring in the holiday season
Michigan looks to be tougher than Ohio State again
Thankful for Thanksgiving TV
Blocks aid Michigan to win amid defensive struggles
Michigan shakes off slow start, downs Jackson State 
A tale of two Team Fortresses 2: The stories behind #savetf2
Seven Michigan State football players face charges following tunnel incident
In Search of the Perfect Mango
How to make delicious mashed potatoes: rules, secrets, unusual ingredients Try to make it even more tender and airy, change the taste, color and aroma.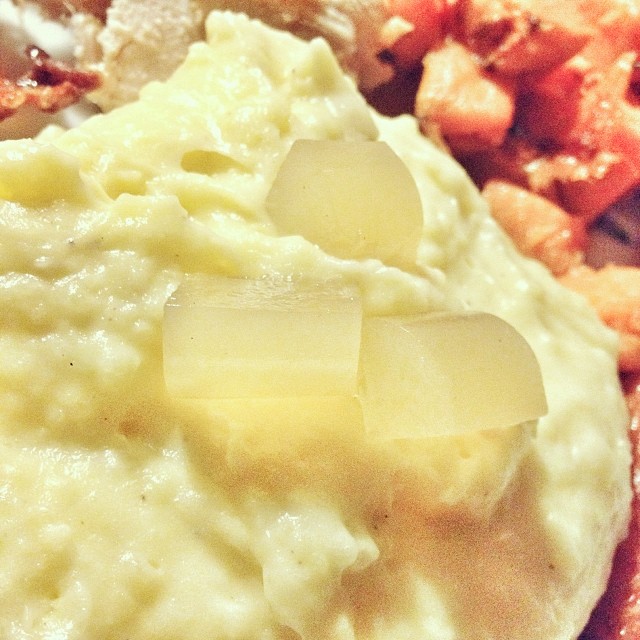 You will definitely like it.
Share
0
What kind of potato is suitable for mashing
For smooth and airy mash, choose starchy varieties. It is a round potato with a light brown skin and light flesh. Starchy potatoes are very soft during cooking, which provides a delicate texture of mashed potatoes.
Don't use red-skinned potatoes. It does not boil so much, and the puree may turn out with lumps.
What to put in mashed potatoes, except for potatoes
Classic mashed potatoes cannot do without milk or cream. If you want the dish to have an exquisite flavor, add a few sprigs of thyme, rosemary or other herbs to the liquid and heat over low heat.
Another product that makes puree tasty and airy is butter. Do not feel sorry for him and do not be stingy when buying: the oil should be high in fat. Alternatively, you can take refined sunflower or olive oil. However, the taste of puree in this case will be slightly different.
Photo: Foodio / Shutterstock
Both milk and butter should be at room temperature. If they are cold, the potatoes will cool faster and the mashed potatoes will take longer to mix. Which means it can be sticky.
Some people add a few tablespoons of sour cream, mayonnaise, natural yogurt or grated cheese to mashed potatoes. You can also add a raw egg, fried onions or mushrooms for flavor.
If you want to give your mashed potatoes an unusual color, boil the potatoes together with beets, carrots or pumpkin.
Fresh herbs add a special flavor to the finished puree. It can be mixed with the rest of the ingredients or sprinkled on a dish.
How to make mashed potatoes
Peel the tubers and cut them into equally large cubes. Thus, the potatoes will boil more evenly and faster.
Place the cubes in a saucepan and cover with cold water to cover them by about 1 cm. Season with salt and bring to a boil.
By the way, there is still some debate about when to salt the puree.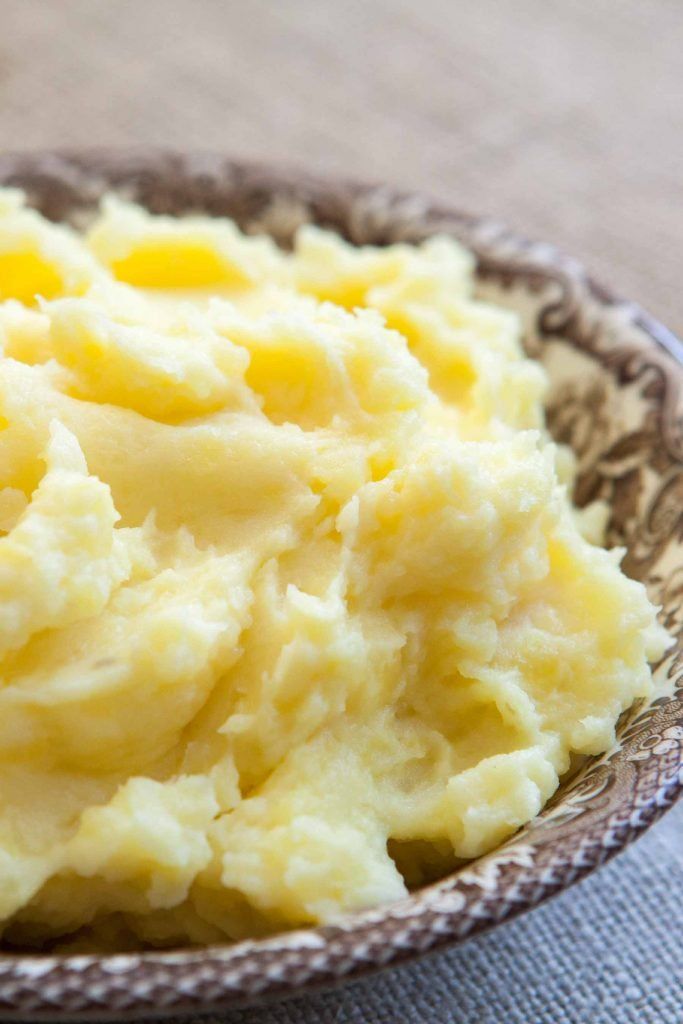 Some chefs salt at the beginning, others at the end, others after boiling water. The opinions of famous professionals were also divided about what water to put the potatoes in: cold or already boiling.
One thing is certain: the potatoes must be completely cooked. It is easier to check the degree of readiness with a knife. It should easily pierce a cube of potatoes.
Photo: pluckytree / Flickr
When the potatoes are done, drain the liquid from the pot, drain the cubes in a colander and dry them slightly. To do this, put them again in a hot pan and leave for a couple of minutes, stirring occasionally. This will evaporate excess liquid from the potatoes, which is not needed at all in mashed potatoes.
Remember: the colder the potatoes, the more difficult it is to mash them.
The purée must not be mixed in a blender, because of this it can become viscous, sticky and, of course, tasteless. It is better to mash by hand using a pusher with holes.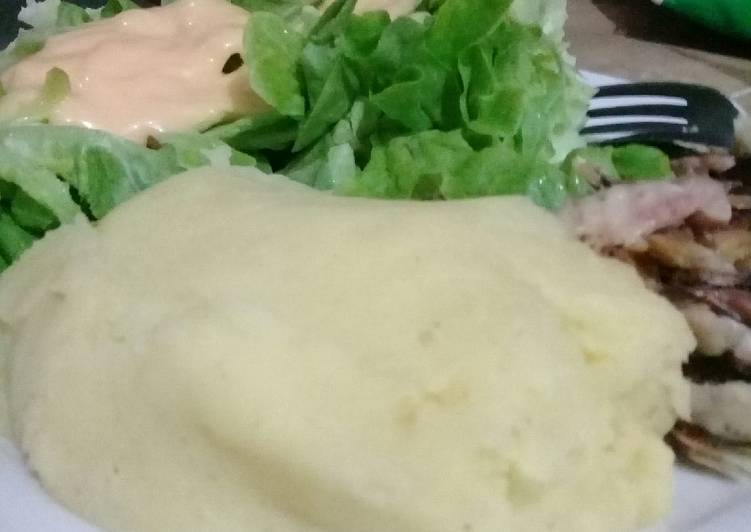 This won't take much effort from you, because starchy potatoes become very soft after boiling.
Harder varieties can be mashed using a potato press. It will help get rid of lumps.
Photo: LexnGer / Flickr
Then add the rest of the ingredients to the puree and mix well. Do not spare time and effort on this if you want the puree to turn out airy. At the end, you can season the puree with spices to taste and mix everything again.
Bonus: 4 Unusual Mashed Potato Recipes
1. Cauliflower Mashed Potatoes
Photo: Stacy Spensley / Flickr
Ingredients
400g potatoes;
400 g cauliflower;
1 tablespoon butter;
½ cup cream;
¼ cup grated cheese;
salt to taste;
a few sprigs of green onions.
Preparation
Let the potatoes boil. 10 minutes after the water boils, add the cauliflower florets and cook until tender.
Put butter, cream, cheese, salt into the mashed vegetables and mix well until smooth.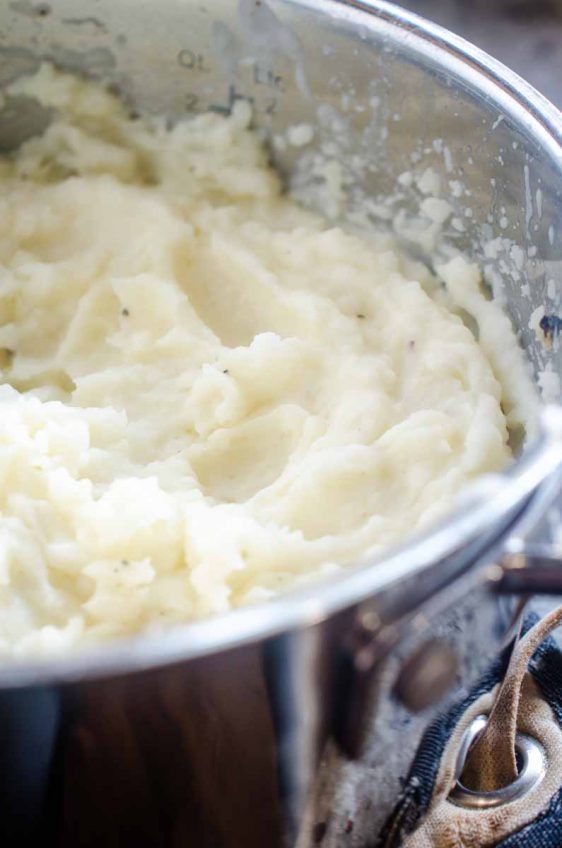 Sprinkle the puree with chopped green onions before serving.
Try 🍴
Potato stuffed with cauliflower
2. Mashed potatoes with coconut milk and onions
Photo: Ernesto Andrade / Flickr
Ingredients
1 kg potatoes;
1 bulb;
1 tablespoon vegetable or olive oil;
1 teaspoon balsamic vinegar;
a few teaspoons of salt;
½ teaspoon sugar;
2 cups unsalted coconut milk;
1 tablespoon dried garlic.
Preparation
Boil potatoes. Put the chopped onion in a frying pan drizzled with oil, add vinegar, a teaspoon of salt and sugar and cook for a few minutes. The onion should soften and become golden brown.
Add coconut milk, garlic and fried onions to mashed potatoes. Mix well until smooth.
Take note 🥔
Lavash roll with fish and potatoes
0056 Ingredients
4 potatoes;
sea salt to taste;
300 g celery root;
1 head of garlic;
ground black pepper - to taste;
4 tablespoons olive oil;
3 sprigs fresh thyme;
spices - to taste.
Preparation
Wash potatoes and sprinkle with salt. Pierce the skin with a fork and place the tubers on a baking sheet. Bake for 30 minutes in preheated to 190 °C oven.
Cut the celery root into large pieces. Place it and the garlic cloves on baking paper, sprinkle with salt, pepper, drizzle with two tablespoons of olive oil and toss with your hands. Wrap the paper so that you get a bundle.
Half an hour after the potatoes start to cook, place the package on a baking sheet and bake for another 20-30 minutes. Potatoes and celery root should be completely baked.
Peel potatoes, squeeze roasted garlic pulp and mix these ingredients with celery. Add thyme leaves, olive oil and mix well. Season the puree with spices.
Learn from the chef 🍗
Jamie Oliver's Mushroom Stuffed Chicken
500 g pumpkin;
a little melted butter;
1 garlic clove;
salt to taste;
125 ml milk;
100 ml cream;
2 tablespoons butter;
ground black pepper - to taste;
a little nutmeg;
Preparation
Cut the peeled potatoes and pumpkin into cubes and boil for 25-30 minutes.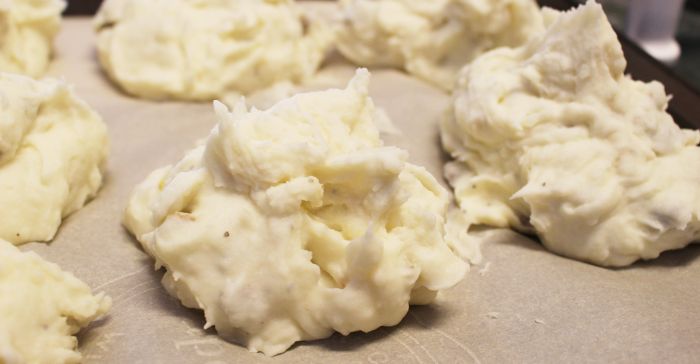 Heat the ghee in a frying pan and fry the chopped garlic in it.
Drain the pot, dry the vegetables and add milk, cream and butter to them. Mix well, season with salt, pepper, garlic and nutmeg and mix again.
See also 👩‍🍳👍👨‍🍳
Pork baked with potatoes and cheese in the oven
Potatoes stuffed with sausage and cheese
How to cook potatoes: 12 delicious dishes from Jamie Oliver
How to fry delicious potatoes
All the secrets of the perfect french fries
Mashed Potato - frwiki.wiki
Mashed Potato , according to the English meaning "mashed potatoes" is a dance popular in the early 1960s, during the era of twist and rock and roll music.
In France it was preferably called puree .
Summary
1 Dance and music achievements
2 Choreography
3 Notes and references
Dance and music success
Mashed Potato, introduced in 1962, is part of a series of popular dances that accompanied rock and roll's worldwide success and which followed the turn in an attempt to replicate its success.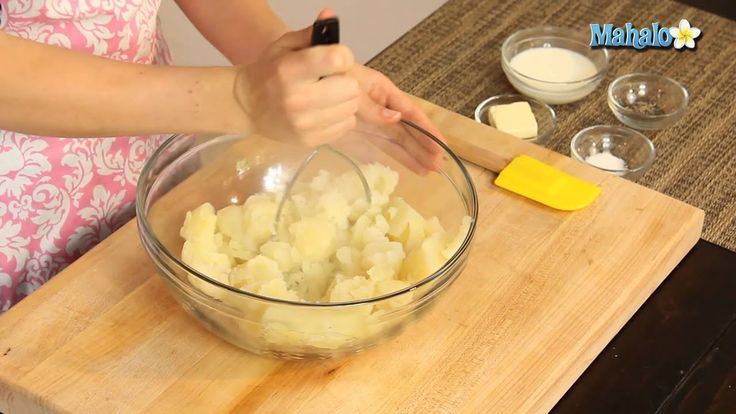 The American song It's Mashed Potato Time (en) (1962) by Dee Dee Sharp is one of the first to refer to it; (Make) Mash(en) Nat Kendrick and the Swans and Mashed Potatoes USA(en) with the help of James Brown. Mashed potatoes are also mentioned in the success " Vacation » Connie Francis the same year, then Do You Love Me by The Contours, Dancin' Party by Chubby Checker, Let's Dance by Chris Montes, Harry the Hairy Ape by Ray Stevens or even Land of a Thousand Dances by Chris Kenner.
In France, mashed potatoes were launched by Johnny Hallyday on stage at Olympia on autumn 1962 years old, preceded by 45 rpm, from the back cover of Lee Holliday photos of retailers how to dance to Johnny's song It's Mashed Potatoes (an adaptation of the title Little Bitty Pretty One by Bobby Day). The Yeye singers and bands used this dance for a while in 1962-1963 before it quickly fell into oblivion.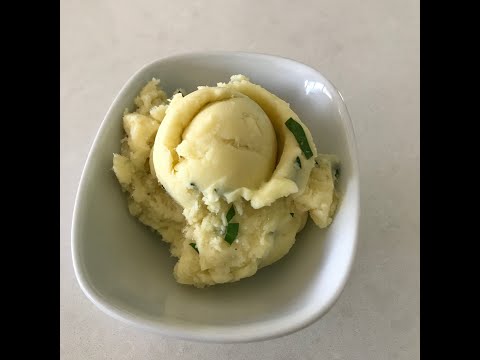 Choreography
The choreography begins with a step back with one foot, with the heel turned inward. Then, during the first break, the second foot is placed slightly behind the other. Then we lean on the sole of the starting foot with the heel out. These actions should be repeated when changing feet and so on.
Notes and links
↑ Frederic Quinonero, Johnny Lives 50 Years Scenes , 2012, Editions L'Archipel, p. 67, quote: "Johnny, led by eight dancers, tries to force a new Charleston-like dance, mashed potatoes..."
↑ http://www.encyclopedisque.fr/show_image.html?P=1&I=%2Fimages%2Fimgdb%2Fmain%2F7325.jpg&T=L%26rsquo%3Bidole+des+jeunes - Johnny HALLYDAY / Accessed January 16, 2021 .
↑ http://www.encyclopedisque.fr/show_image.html?P=1&I=%2Fimages%2Fimgdb%2Fmain%2F122783.jpg&T=L%26rsquo%3Bidole+des+jeunes - Johnny HALLYDAY (verso) / as of 16 January 2021 .
↑ Robert "Bob" Lampard and Jean-Louis Rancourel: Johnny Hallyday's first complete discography , Delville edition, 1982, p.