How to have a good dance party
How To Host Your Own Dance Party
Skip to content
Previous Next
You dance in front of the mirror while you sing into the hairbrush. You try to mimic the latest dance craze moves on a YouTube video. Your friends probably do the same. Why should you all do this alone when you could do it together? Throw the party of all time by hosting your own dance party and invite everyone to show off their mad skills together. Here are some things to think about.
Decide what kind of dancing you want to do
Choosing a specific style of dance helps to plan the party. It gives you a theme and narrows the focus of the skills you'll all practice and learn together. Some ideas for dance styles include:
Country line dancing
Swing dancing
Hip-hop
Salsa
Find a location with space to boogie
Maybe you have a basement, garage, or playroom big enough to transform into a dance hall.
But if you don't, you'll want to find a space. As you're looking, keep in mind the type of floor that works best for dancing. In some cases, the DJ you hire can connect you with a dance floor for almost any venue. Either way, you need to find a space with enough elbow room for folks to boogie without it becoming a full contact sport.
Hire a DJ who has song variety in your preferred genre
Because you don't want to spend all your time pushing play and pause on a playlist, hire a DJ to handle the tunes for you. Chances are they'll have more songs in your preferred genre anyway, and you can focus on learning the steps and interacting with your party guests.
Coordinate with a dance instructor
Let's be honest. Just because your friend is a good dancer, it doesn't mean they are a good dance instructor. For the best results at your dance party, hire a dance instructor to teach you and your guests the proper techniques (with the proper amount of patience).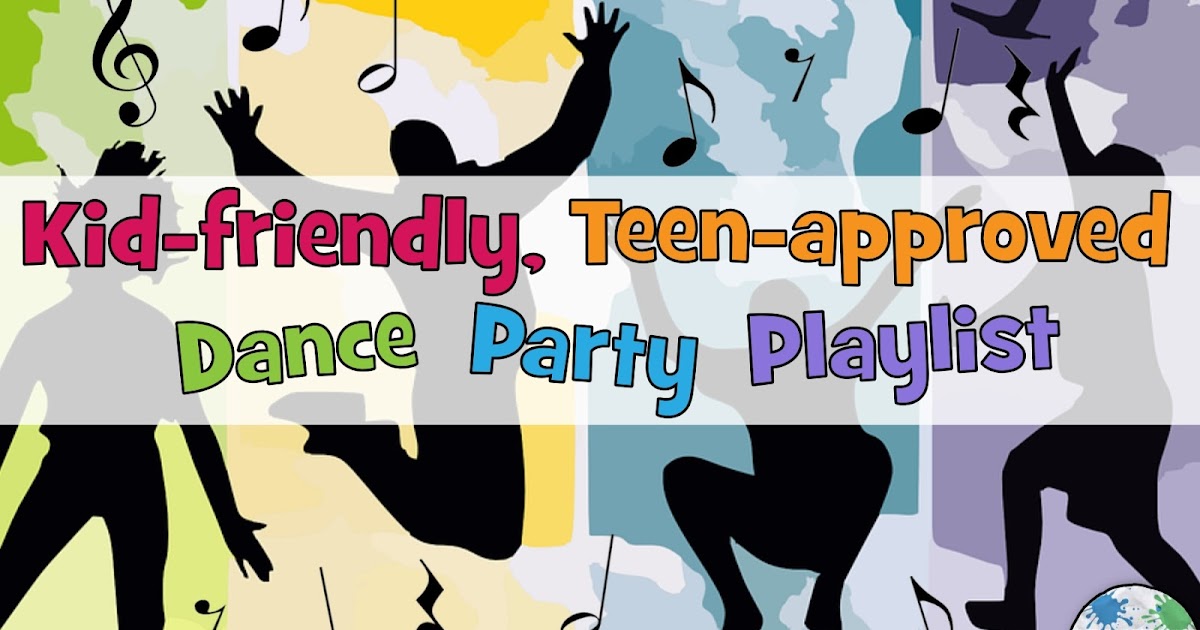 Cutting Edge Entertainment can provide your DJ and connect you with dance instructors in the San Antonio area. Since we can also hook you up with a dance floor (we work closely with some providers who do that), we're your one-stop-shop for hosting the dance party of the ages.
Motivate your guests to participate
If you suspect that some of your friends will be hesitant to participate in your dance party, provide them with some preemptive motivation. Ask guests to dress to fit the theme:
Cowboy up for country line dancing
20s flappers for swing dancing
80s break-dancer for hip-hop
Latin for salsa dancing
Something about dressing the part makes people feel more inclined to participate.
It might also help to dim the lights on everyone except the instructor, at least in the beginning. Remind everybody that it's not a competition and that you will all look a little bit silly together. It's about making memories, getting some exercise, and learning new dance moves for your next visit to the club.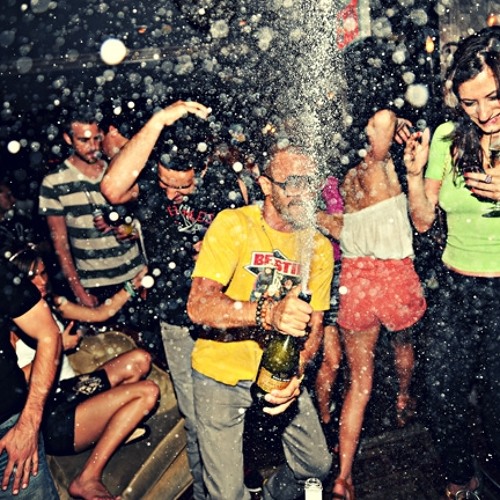 Ron has been the President & General Manager of Cutting Edge Entertainment since 1994. He also spent over 20 years on the air at radio stations and 12 years as a volunteer firefighter and EMT. He loves RVing with his family, hiking and biking, and playing poker.
Ideas for a Fun Send-Off at Your San Antonio Wedding

October 21st, 2022

When to Get Married in 2023

September 16th, 2022

Essential Wedding Planning Timeline

August 5th, 2022

Choosing a DJ for an LGBT Wedding

June 23rd, 2022

What Are the Best Wedding Songs for 2022?

May 13th, 2022

Wedding Trends on the Rise in 2022

February 22nd, 2022

Safe Indoor Cold Spark Fountains for Weddings

February 3rd, 2022

Meaningful Father-Daughter Dance Music Options

January 21st, 2022

Five Reasons to Hire a Professional DJ for Your Corporate Event

December 1st, 2021

What Uplighting Color Should I Choose?

October 18th, 2021
Find us on Facebook
8 Great Dance Party Ideas for Your Next Gathering
Source: Peerspace
Does the thought of even just 15 people in your home make you nervous and overwhelmed? When you're limited on space, hosting a killer party or even a modest gathering of friends can seem impossible.
 But no matter where you live, you should always have a chance to celebrate and Peerspace makes parties a reality for everyone. It's the Airbnb of event venues that can help hosts with budgets of every size find a stellar place to host a party. So even if you're the proud owner of a studio apartment, dance party ideas are still in your cards.
There are spacious venues available for rent by the hour in towns and cities across the globe, with more being added all the time. Just search your location and use filters to narrow the results, like pools, fire pits, and rooftops, for example. Then, check each space's listing to discover high-def photos, detailed descriptions by the local hosts, reviews from past renters, and upfront pricing. Ahead, we'll include photos from real Peerspace venues that you can book today to match our dance party ideas. You know, just so you know what's possible!
Once you've booked a place, just add music for an awesome dance party! And if your incredible venue choice just happens to lack for anything, contact the Concierge service.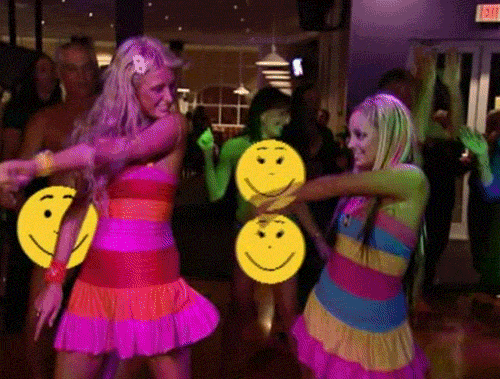 These events and logistics pros can source what you need, like catering, a DJ, bar staff, etc., and bring it to you at your venue. So what are you waiting for? Check out what type of dance party venues are near you on Peerspace and utilize these dance party ideas that will make your next gathering a blast.
1. Give your dance party a theme
Source: Peerspace
Choosing a theme for your dance party will make the rest of the planning a breeze because a theme will be your party template. Great dance party themes are a decades theme (the 1920s, 1950s, 1960s, 1970s, and 1980s are all easy options), a tribute night where you play all the best hits from one prolific artist (Britney night, Beyonce night, etc.) a regional music theme like Latin night, Broadway night, or even a classic dance movie theme (Step Up, Dirty Dancing, Footloose, and Saturday Night Fever).
Decorate your party space to match the theme, and curate a relevant playlist to go along with it.
Learn a dance from a popular music video or movie for bonus host points and surprise your guests!
2. Light up the room
Source: Peerspace
Set the ambiance for your dance party with some dazzling light design. Disco balls, colored lights, and projections can turn any dark room into a fun nightclub. You can find affordable lights and projectors at a department or home improvement store, or you can rent some lighting from an event rental company.
Just be considerate and ask your guests if any of them are bothered by strobe lights or other effects before going too crazy with your lighting design. And when you book a Peerspace venue, ask the host about the lighting options ahead of time. There's always the Concierge service to help you line up lighting and other gear. Though in all honesty, the Peerspace venue you choose place already be fully equipped with everything you need!
3. Hire a professional DJ
Source: Peerspace
It's not a dance party without music, of course.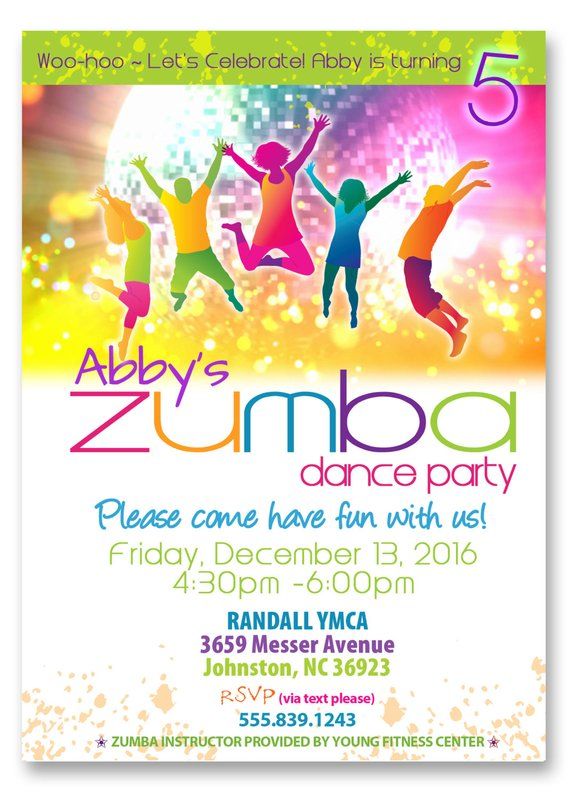 But the source of the music makes all the difference. Give your dance party an upgrade! Instead of a simple Spotify playlist, consider hiring a DJ. Talent and event vendor directories like Gigsalad or The Bash can help you find a music master who can get everyone moving and grooving. Don't have the time to browse a talent directory? This again is a place where the Concierge service can step in and do the heavy lifting for you! Ask your guests to come prepared with song requests in mind so that everyone can have a good time dancing to music they know.
4. Make a public playlist
Source: Peerspace
For a party with a smaller budget in a smaller space, your personal playlist of the best dance hits will do just fine in place of a professional DJ. Make it a collaborative event by asking everyone in the invites to contribute to a public playlist. That way, everyone will get a chance to hear their favorites. You can include the link in the Facebook event for the dance party or send the link in email invites.
5. Rent a place with a dance floor on Peerspace
Source: Peerspace
No room in your house for everyone to get down without knocking over a lamp? No worries! Peerspace can help you find the perfect venue for your dance party with plenty of open floor space, like ballrooms, mansions, warehouses, and even nightclubs and lounges. You can even rent actual dance studios on Peerspace for a super-official dance party. Some venues even come equipped with audio-visual equipment, photo-ready lighting, and pianos!
Simply head to Peerspace, enter your location, and start browsing. You're sure to find tons of incredible spaces you want to book! Narrow down the search by browsing amenities, features, and photos.
6. Dress up in costumes
Source: Peerspace
Invite everyone to come to the party in themed costumes! Just remind your guests to make sure they can still move well in their attire of choice. Some great dance party ideas for costumes include superheroes, space, Star Wars, The Wiggles, or decades (see themes section of this list).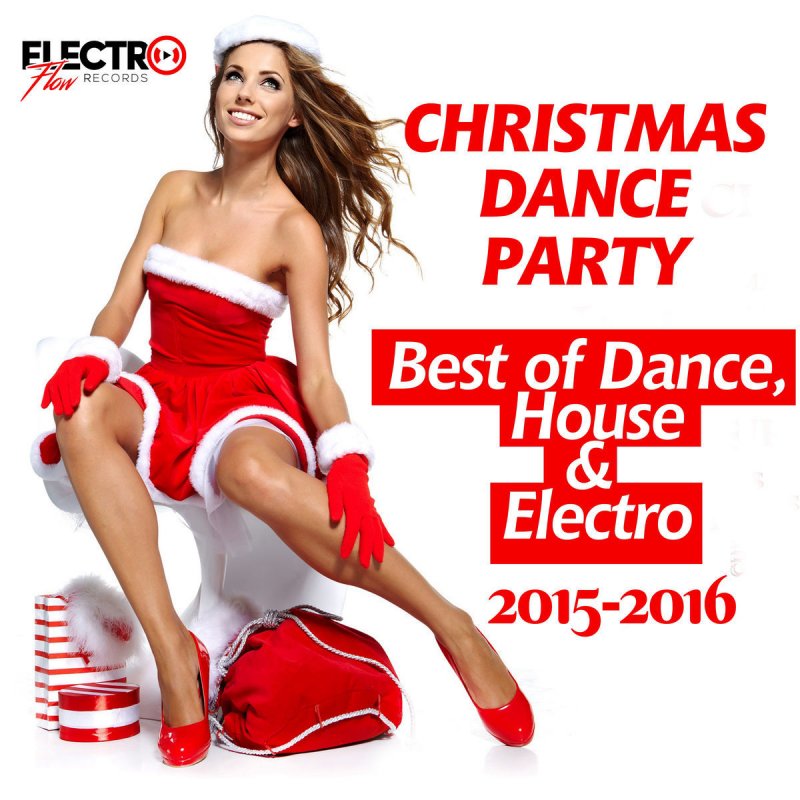 Be sure to take loads of pictures of your costumed guests. And for an extra fun touch, host a costume contest at the party! Keep the prize within the theme, such as passes to Zumba gym classes, a record with some good dance music, or tickets to a couple's dance class.
7. Host a dance marathon fundraiser
Source: Peerspace
Gather lots of friends, pick a worthy cause, and dance the night away to raise funds! Universities and schools across the nation host dance marathons for Children's Miracle Network hospitals. You can adapt that fundraising model for any cause. Learn more about the movement here.
This dance party idea requires a lot more planning in advance than the rest of the ideas, but when you put the time in, you can create a fun, meaningful event that truly makes an impact. At the actual event, make sure to supply plenty of drinks to keep everyone hydrated. Display information about the cause you are fundraising for, so dancers will know where their sponsors' donations are going.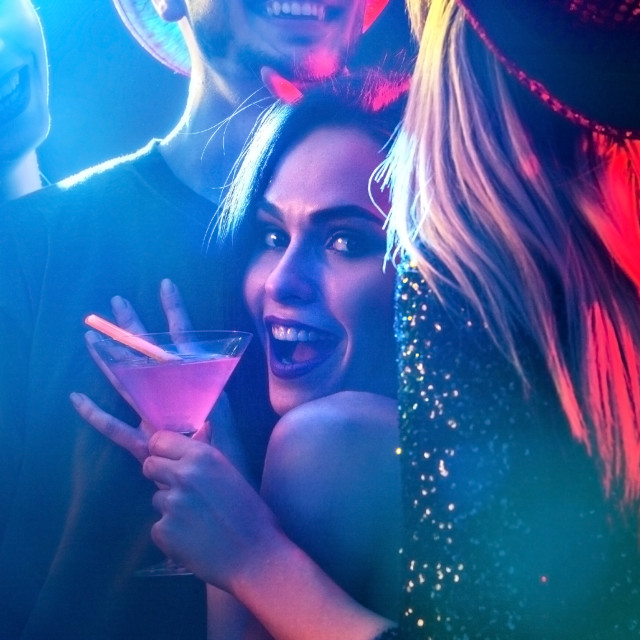 Create a special hashtag for the event and take lots of photos to share on social media, and tag the nonprofit organization in them. A dance party with a purpose can help drum up more support and donations, after all!
8. Party with an open bar
Source: Peerspace
Everyone knows alcohol is the best dance fuel. So supply your dance party guests with unlimited drinks. As long as you hire a licensed bartender through Gigsalad or another event vendor booking site, most Peerspace venues will allow alcohol to be served on the premises. Some Peerspace party places may even offer their own drink services as an add-on option. If not, contact the Concierge service for assistance booking local vendors. Just make sure the party space is safe for those who may get a little tipsy.
Bonus idea: take it to the roof!
Source: Peerspace
Why not enjoy your dance party in the fresh air, under the stars? On Peerspace, you can find the perfect dance party venue that doubles as a rooftop venue.
You can find locations with rooftop bars and DJ booths as well, so don't worry about missing out on those dance party aspects. Many also include food and drink service and plenty of lounge seating. A rooftop dance party idea is a wonderful way to keep your guests safe while ensuring they still have a magical, moonlit time!
Dance party ideas come to life with Peerspace
Source: Peerspace
Take the dance party out of the nightclub and bring it to your next gathering. It's easy to do when you have Peerspace by your side. Between the incredible venues you can book for as many hours as you like and the services of the Concierge, you can book the party of the century and barely lift a finger in the process. No matter what music you and your friends like to move to, you can create a rocking dance party where everyone will have a blast. These dance party ideas will give you all the inspiration you need to host the perfect shindig.
Get together somewhere better
Book thousands of unique spaces directly from local hosts.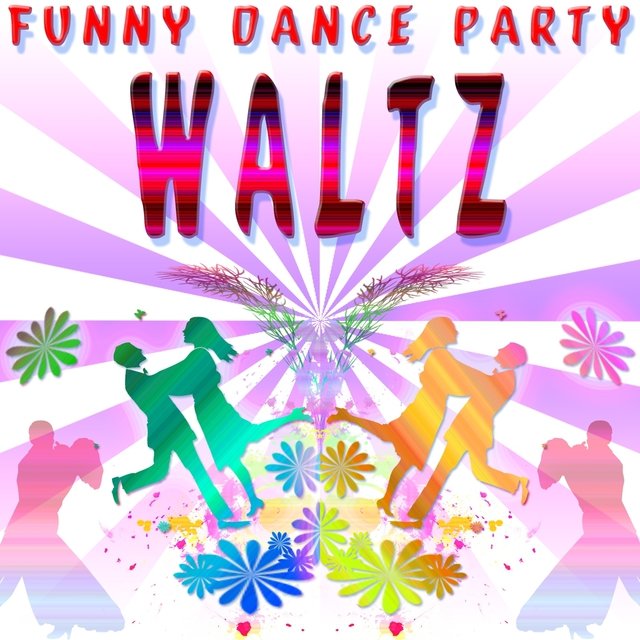 Share your space and start earning
Join thousands of hosts renting their space for meetings, events, and photo shoots.
You might also like
© Peerspace
© Peerspace
What kind of parties can be held in a loft and how to have a cool party 🎂
A theme party is a way to create a different reality for yourself and your friends, move to any country and any era, be in the image of your favorite characters!
We give 45 bright ideas for loft parties and tell you how to easily host cool parties for adults and children.
Loft Parties for Adults
In this section we have collected the most interesting ideas for themed parties for adults. If you want to see free venues for a party on a specific date, fill out the search form. And if you need some cool music, be sure to check out Spotify for a selection of playlists created by DJs for Bash Today.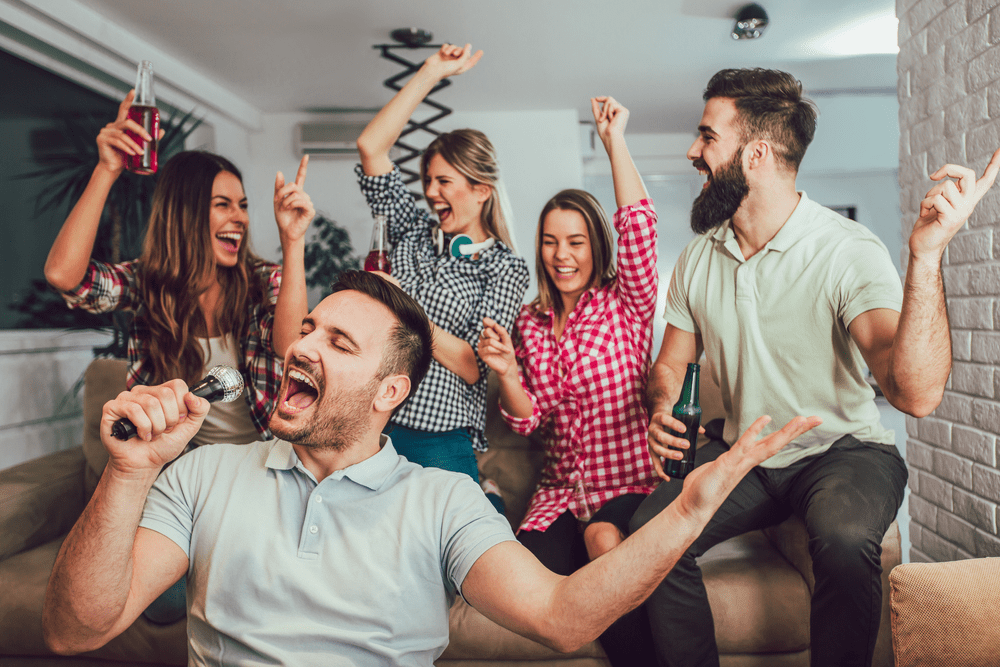 Choose your favorite styles and directions and delight your guests with unbridled dance beats.
Stylish Gonzo Voemage
Party in the Hawaiian style
Pajama party in the style of American TV shows
Bride Bidger-style
Parties in the style of "Gatsby"
Party Party
Party in the style of the 90s
Pin-up style bachelorette party
Brazilian carnival-style party
How to organize a theme party so that guests and the birthday boy will definitely remember it? A cool idea is to arrange a real Brazilian carnival right in the loft! It is better to warn guests about the theme in advance so that they have time to prepare bright costumes. Girls can come to the party in multi-colored swimsuits decorated with feathers, rhinestones and sequins - they are all their own in the loft, and there will definitely not be sidelong glances. A suitable outfit for guys is swimming shorts, a Hawaiian shirt and sandals.
Pay special attention to music - it should be dynamic and incendiary, use exclusive tracks for the most atmospheric parties, created by the best DJs especially for Bash Today.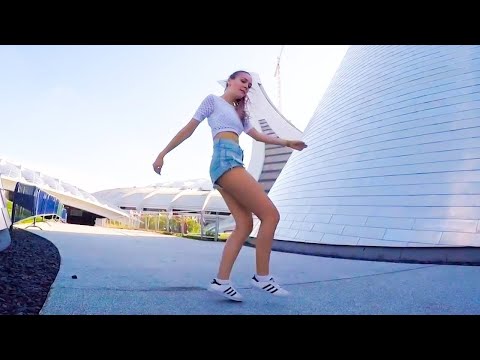 During the party, it would be great to have a master class in lambada or samba.
The Brazilian party menu includes tacos, tartlets, fruits and vegetables. For dessert, you can order a bright cake with an edible carnival mask in the pastry shop. According to tradition, a figurine of a child god is usually hidden inside the cake. The one who finds it in his piece will have good luck all year!
Goth Party
Goth Party is an easy way to throw a classy party. The dress code for guests is extremely simple - black, leather, chains, massive shoes. Girls can make up their lips with purple or scarlet lipstick, line their eyes with black pencil or make vamp-style makeup.
It is better to darken the room - you can choose a loft with blackout curtains for your party. Arrange candles throughout the room, decorate the location with skulls, cobwebs, black and red helium balloons. You can add dry ice to the interior, which will create a mysterious "fog".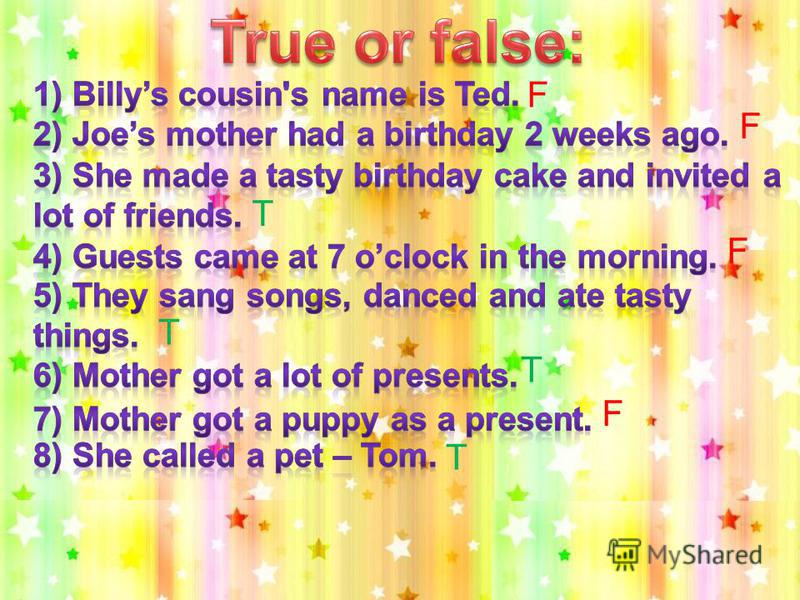 It's great if there is a smoke machine on the site of your choice.
To decorate the table, you will need black satin textiles, crystal wine glasses, elegant cutlery, dark ribbons and red roses. Treat your friends to marmalade in the form of eyes, snakes and frogs, "bloody" muffins with raspberry jam. Pour red wine or a Bloody Mary cocktail into glasses.
Organize a tarot card reading or a mystical quest to entertain your guests.
India Style Party
If you're thinking about throwing a mehendi party, it's a great idea to throw a party that's all about Indian culture.
To decorate the venue, you will need garlands of natural or artificial flowers, incense, aromatic oils, multi-colored fabrics with traditional patterns, pillows with tassels and fringes, figures of elephants and monkeys. You can print images of Ganesha - a cheerful god in the form of a half-elephant-half-human.
An invited master can decorate the hands of guests with mehendi, another option is to buy special henna in a needlework store and try to paint the palms with patterns yourself.
India is also famous for its serials and dances. To have a fun party, prepare some episodes with traditional shootouts, escapes and dances - let the participants act out these skits in teams and have a good laugh!
Invite your guests to taste the national dishes of Indian cuisine - chicken curry, fluffy flatbread, tea with milk and spices and halva. You can treat your friends to a hookah, because it was in India that the culture of smoking was born.
We've curated a variety of party venue styles to make it easier for you to find the perfect one.
007 Party
Are you wondering how to organize a party full of secrets and mysteries? Throw a James Bond-style spy party! Organize an interesting detective quest — you can order it from professionals or prepare it yourself. Show your imagination - "steal" one of your friends so that others can find him. Leave clues in the corners of the loft in advance, quietly pass the secret codes to each of the guests.
Let the dress code be official: business suits for men and elegant black dresses for girls. All guests can be given hats and dark glasses, as well as toy guns.
Treats at a spy party can be anything, the main thing is to decorate the table in style. Champagne pyramids, a chocolate fountain, bar catering - all this will make the holiday elegant and memorable.
Greek Style Party
If you're choosing which style to throw your party in, a "journey" to Greece is a bright idea. It is very easy to find clothes for such a holiday - light beach tunics or loose cotton shirts are suitable for girls, and guys can build themselves a tunic from several meters of white fabric, fastening its ends on the back with pins.
To decorate the room, you can find plaster busts - they are sold in needlework stores. Posters depicting ancient gods, old vases and lamps, candles and flowers are also perfect.
The menu for a Greek party is easy to compose - prepare a Greek salad, canapes with cheese, olives and tomatoes, serve seafood in a lemon dressing as a hot dish.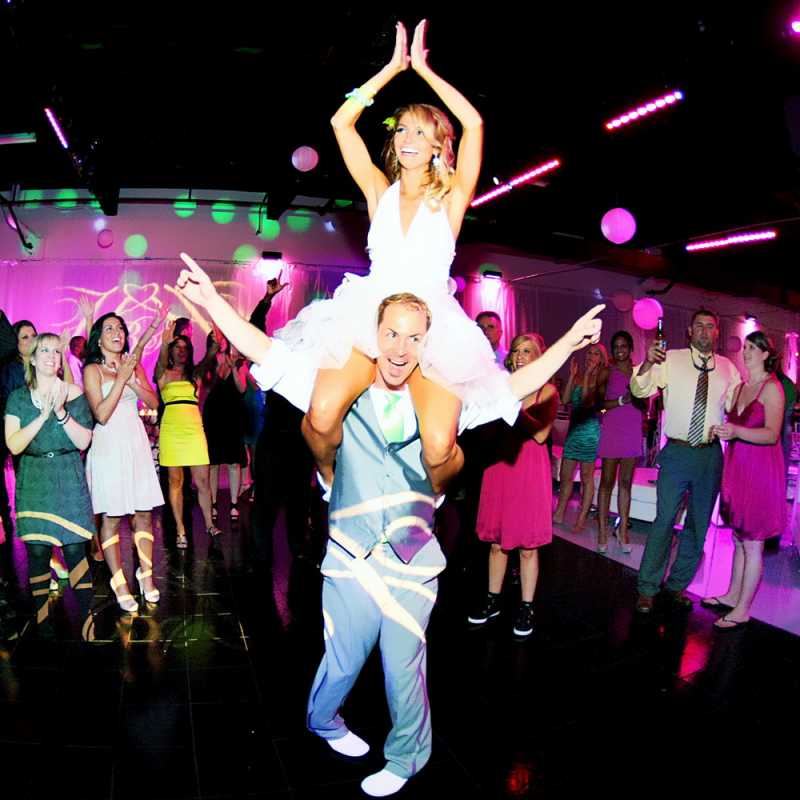 The main drink of the evening will be red and white wine.
Awaken the spirit of competition among guests, organize sports competitions - your own Olympic Games with laurel wreaths for the winners. The evening can end with a friendly sirtaki dance, this national Greek dance can be performed by everyone after watching any video on YouTube.
Around the World Party
This is the perfect idea for a surprise birthday party for an avid traveler. Guests will be able to visit different parts of the world and learn the traditions of different countries without leaving the walls of the loft. Choose 3-5 states that the birthday boy likes and organize several thematic zones. Let each reflect the culture and traditions of the chosen people, their music, history, clothes and hobbies. You can arrange a quiz, during which guests will learn interesting facts about the life of other countries, and also come up with tasks in the forfeit format, for example, dance the Argentinean tango or play the African drum.
Buffet catering will be an excellent solution for treating guests - order dishes from various cuisines of the world and decorate each table in the appropriate style.
The Vampire Diaries Party
What kind of birthday party would you throw for a Vampire Diaries fan? Most likely, he will be pleased with the holiday in the style of "vamp"!
Loft can be decorated with posters with the characters of the series, artificial web and bat figures.
The main colors of the party will be black and red. However, it is not necessary to wear special costumes - all the characters of the series looked like ordinary schoolchildren. But you will definitely need makeup - apply a lot of light powder to make your face porcelain-pale. You can draw red streaks near the eyes, which appeared on the characters when they were angry. The main attribute is fake fangs, you can buy them in the prank shop.
Treat your friends with "blood" - it will be especially cool to pour red wine and tomato juice into donor bags.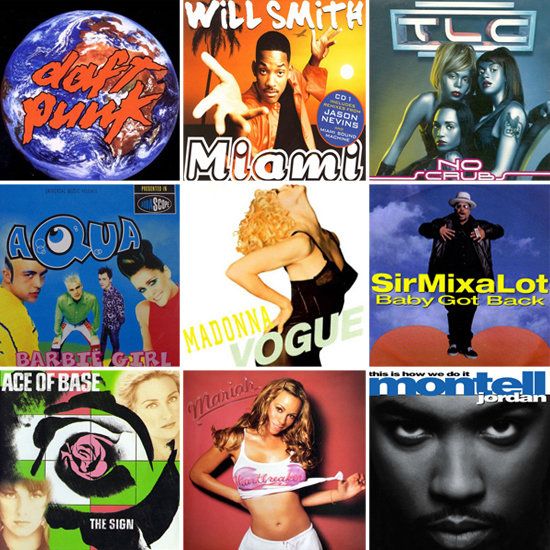 If the budget does not allow, you can pour red cocktails into glass alcohol bottles and stick labels on them with different blood types and Rh factors.
During the party, each guest can be given a vampire ring like those that protected the heroes of the series from the sun's rays.
Children's thematic parties
Parties in the style of minecraft
Harry Potter Party
Birthday K-Pop
Piagam Party
Party Party Parties in the Malefisent Style
Feast
Slime party
"Blogir" Party
Feisart Party
Party in one color
Party Lol
Bubble-Party
Culinary Party
Paper Party Party
Party in the style »
Hipster Kids Party
Moana Party
Frozen Kids Party
Mexican Kids Party
Trolls Party
Lego Party
Delicate and touching, moving and sporty, for girls and boys, here are the best party ideas for kids ages 2 to 16.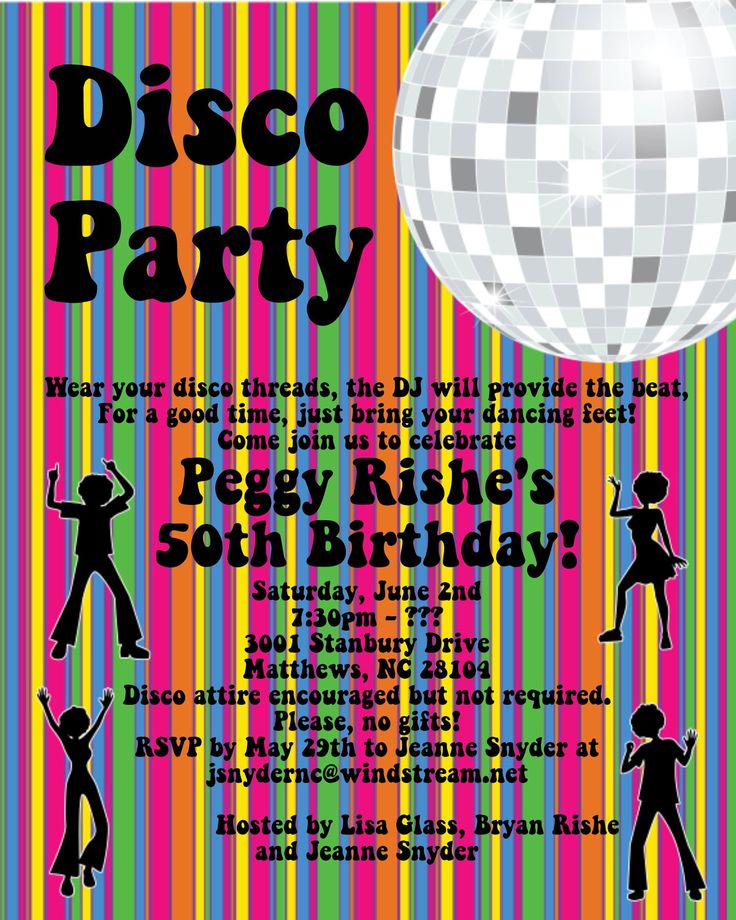 And you can always book a suitable loft for a children's party on Bash Today.
Flower Party Style Birthday Party
If you're wondering how to throw a party for a girl, a delicate flower party is a great idea.
Pay special attention to the design of the room - it is better to invite a professional florist to such an event. He will decorate the site with flowers and create the atmosphere of a spring garden right within the walls of the loft.
The birthday girl can dress up in a puffy dress or skirt in a bright color, a headband with flowers will become a beautiful accessory. Guests can be presented with bracelets with silk roses.
Decorate a table or candy bar with vases with rose petals. It is better to make treats light and colorful, offer guests desserts with icing flowers, fruits, berries, fresh juices and smoothies.
A master class on floristry will perfectly fit into the style of the holiday — an experienced presenter will teach participants how to create flower arrangements in just 1-2 hours.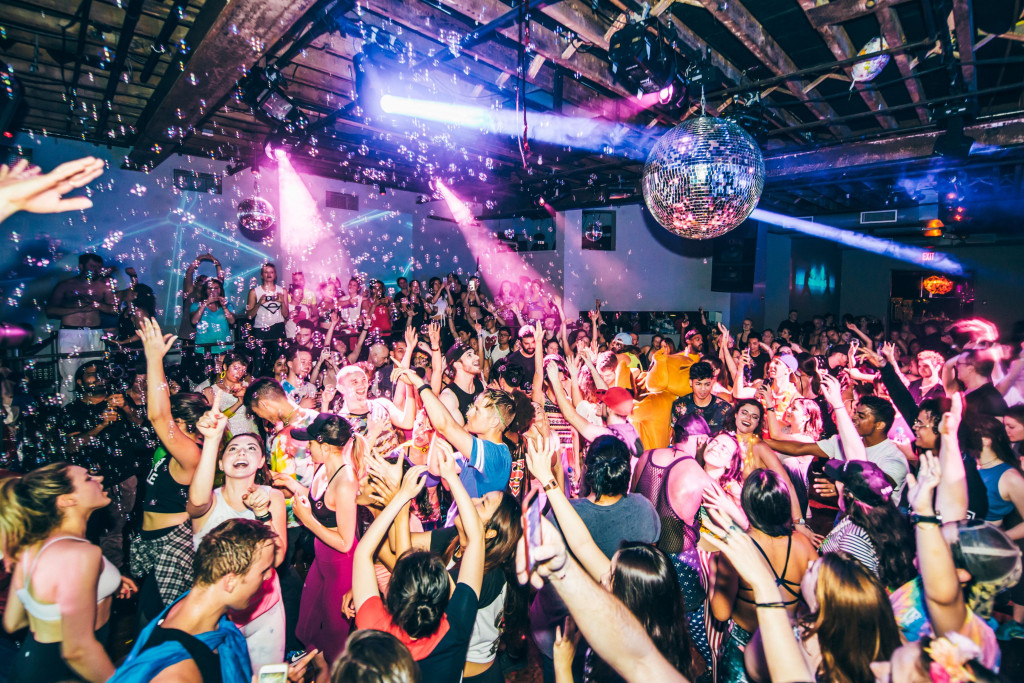 Monsters on Vacation Party
A cartoon about funny and clumsy monsters that kids and adults love - use this idea to throw a fun party. It is important that before the holiday, parents also watch at least one part of the cartoon, then it will be much easier to bring it to life. Invite the birthday boy and guests to choose images of different heroes - Dracula and his daughter, Frankenstein, the Egyptian Mummy, the Skeleton and Quasimodo will gather for your holiday.
Turn the loft into the Transylvania Hotel for one evening: black and purple colors and silvery details - stars, candlesticks - are suitable for decoration. You will also need figures of skeletons and spiders, black balloons and artificial web.
The festive table can be covered with a black tablecloth, and elegant cutlery can be placed on it. Decorate the candy bar with candles and scary cupcakes with vampire fangs and bats.
There will be no problems with the music for the party - the cartoon has a lot of moving soundtracks, to which children will happily arrange their own disco.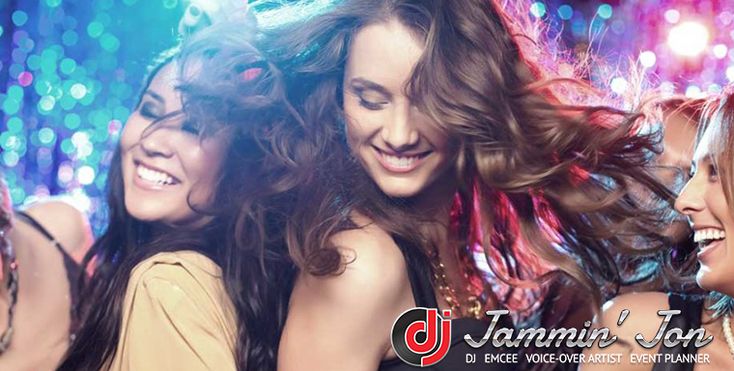 You can order a neon show - the guys will be delighted with the luminous figures that appear in complete darkness.
Nautical themed kids party
Any time of the year there is a way to get your child in the summer mood - for this you can arrange a nautical party! To design a loft, use not only all shades of blue, but also red, white colors. The room can be decorated with ropes and fishing nets, figurines of ships and lighthouses, steering wheels and anchors. Hang a lifebuoy on the wall, and put glass jars with sand and shells on the festive table. Inflatable flamingos and a donut-shaped swim ring will be cool elements of the photo zone.
Dress the birthday boy in a captain's cap, give him and the guests vests. To entertain the kids, arrange a sand painting workshop for them. From mobile competitions, treasure hunting and tug-of-war will fit perfectly into the theme.
The holiday menu includes fish, salads with seafood, caviar tartlets and cupcakes with figures of underwater inhabitants.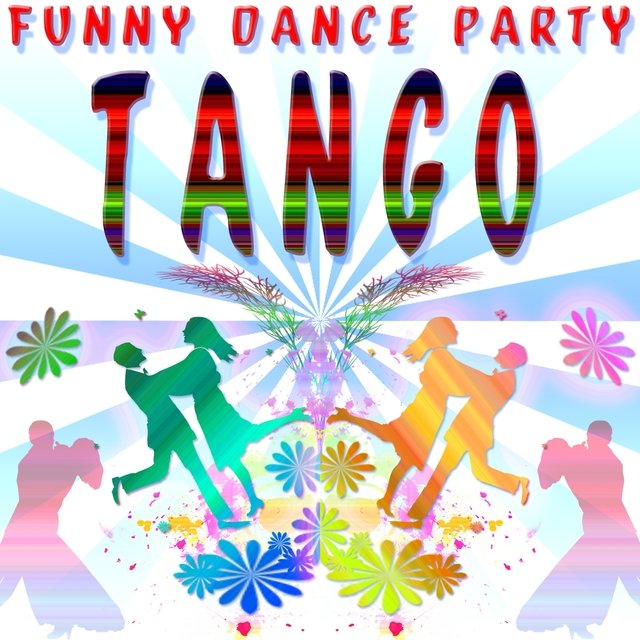 You can invite a bartender who will prepare colorful non-alcoholic cocktails for guests.
Teenage Mutant Ninja Turtles Party
The boys are sure to be excited to participate in such a party!
Before organizing the holiday, it is important for parents to watch a couple of episodes so as not to confuse the Turtles and their features.
Ask the birthday boy's friends to come in brown or beige pants and green T-shirts. Prepare red, purple, orange, and blue headbands for guests, as well as toy swords, nunchucks, tridents, and bo poles (sets are sold in toy stores).
Turn your loft into a turtle hideout with paper garlands, themed posters, and life-size puppets.
The main treat of the evening is pizza! Turtles love anchovy pizza, but it's better not to risk it and order different toppings so that everyone can find something to their liking.
Candy bar can be divided into 4 color zones: red, purple, orange and blue. In each place cupcakes, lollipops, marmalades of a certain shade.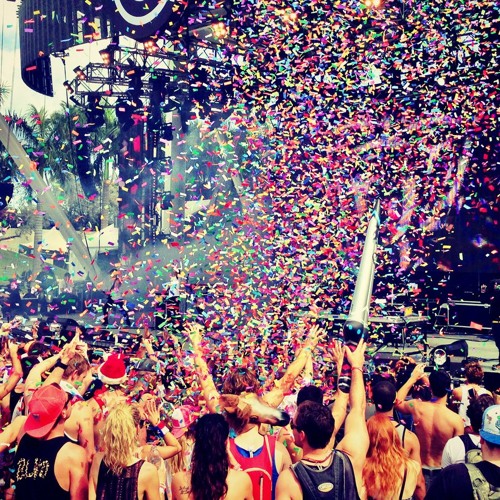 Sweet drinks can also be 4 colors, for example, cranberry and blackcurrant juice, orange juice and green tarragon.
Entertainment for fidgets should be as active as possible - organize a quest to "save the city", fight with artificial swords, contests for accuracy, dexterity and speed.
Disney themed party
If your child loves Disney cartoons, they will love the idea of ​​having a Disney themed loft party. The theme of the holiday is suitable not only for girls, but also for boys - invite guests to come up with a cool image in advance. Girls can become Belle or Aurora for the evening, and guys can become Mickey Mouse, Olaf from Frozen or Fox from Zootopia.
You can print posters from Disney cartoons, garlands with flags depicting heroes, tablecloths and tableware with princesses to decorate the room. A fabulous atmosphere will be created by floral decorations and helium balloons of various colors. The photo zone can be decorated with soft toys of the characters, the children will definitely be delighted to be photographed with them.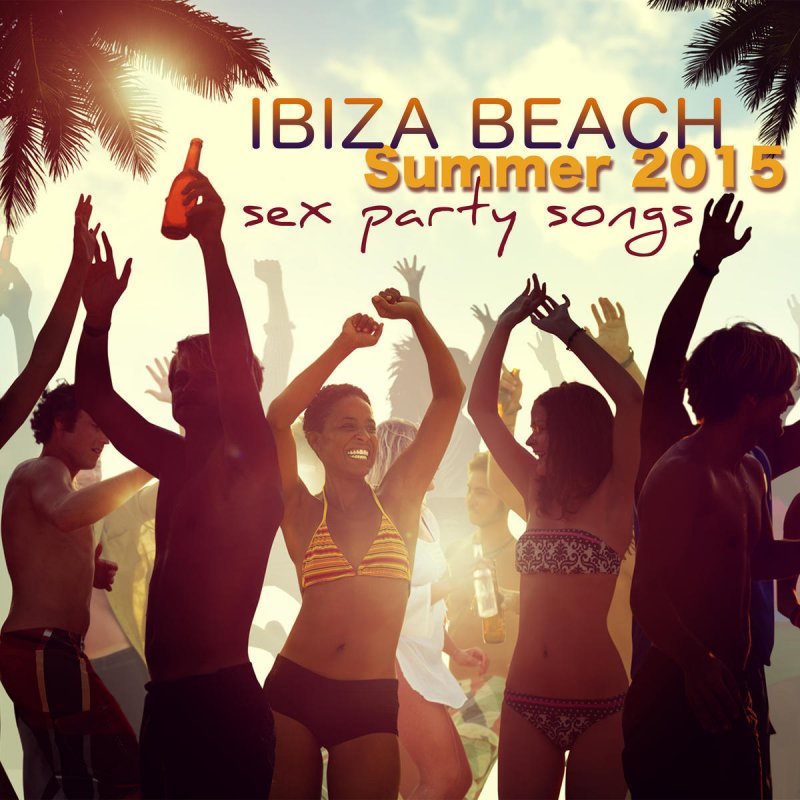 Place caramel apples from Snow White, edible roses from Belle and oriental baklava from Jasmine on the table.
Pink Party Style
Pink Party is a cool idea to throw a nice party without spending a lot of money. The dress code is extremely simple - invite friends dressed in all shades of pink and white. Yes, yes, and boys too!
The choice of decorations is huge: you can easily find pink garlands, lush tablecloths and disposable dishes. So that the design is not monotonous, we advise you to dilute it with silver details (candlesticks, trays, balls) - you get a really cool combination!
Book a themed candy bar with fabulous cupcakes, cake pops and lollipops. Pink macaroons, delicate jelly and smoothies will also appeal to kids. Milkshakes with marshmallows and marshmallows will become a magical decoration - you can order a master class during which the guys, under the guidance of the presenter, will prepare amazing sweet drinks for themselves.
Arabian Night Party
Arabian Night Party is an opportunity to give your child a real oriental fairy tale for their birthday.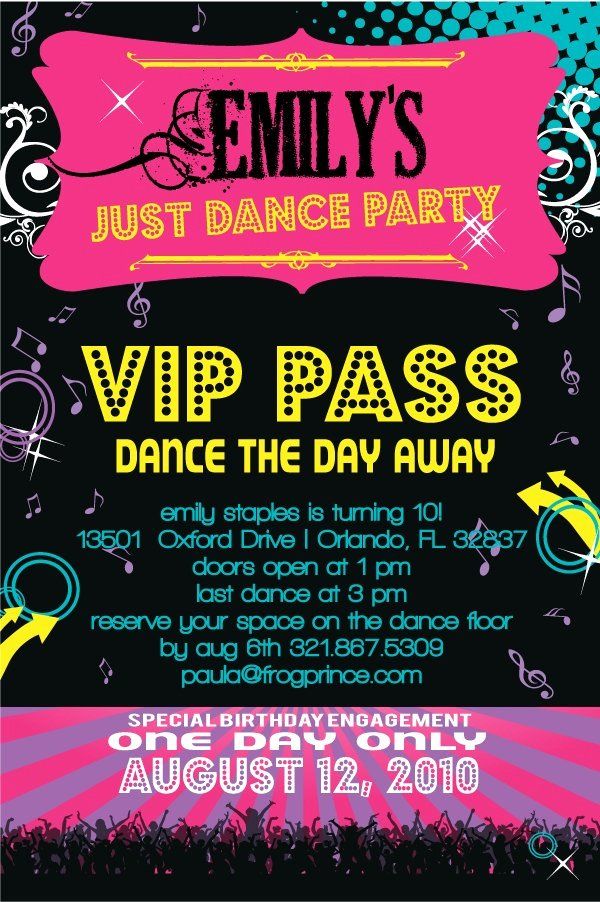 For inspiration, you can watch movies and cartoons about Aladdin and Princess Jasmine, reread fairy tales from the collection "1000 and 1 Nights".
To decorate the area, you will need an oriental carpet - lay it out in the very center of the room. Decorate furniture with velvet capes, satin cushions with fringe and tassels.
Girls can dress up in silk costumes of oriental beauties, tunics and headbands embroidered with coins, turbans and bloomers will be useful for boys. Some of the guests can choose the image of Genie or Ali Baba.
To create a mysterious atmosphere of the East, turn on the aroma lamp or set fire to incense, put on a playlist of Arabic music.
The holiday menu includes oriental pilaf, kebabs, a lot of vegetable salads, halva, baklava and nuts for dessert.
Fidgets will be happy with mobile activities: invite them to participate in the search for a magic lamp, a battle with toy swords or a belly dance master class. After the holiday, each guest can be presented with oriental bracelets as a keepsake.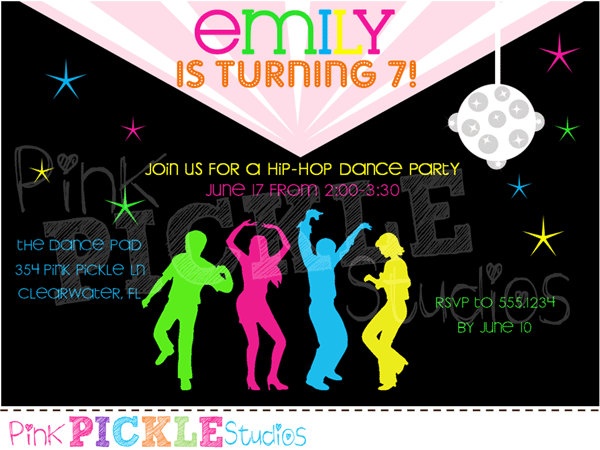 Choose the theme you like and have the coolest and most fun parties!
Party time: how to throw the perfect party — www.ellegirl.ru
Trending
Sometimes things don't go the way we planned. And we don't always succeed. Even the coolest party can be in jeopardy. But do not despair, because there are no such problems that could not be solved. Do not trust? Then this article is exactly for you.
Oops, no money for the party
"Calm, only calm" – as the friend of all offended kids used to say. Such a nuisance can happen to anyone. And this is not at all a reason to hang your nose, and even more so to refuse a party. After all, to have fun with friends, big money is not necessary at all. Ingenuity and creativity literally work wonders. And if you try, then a good party can be arranged almost for free. We checked.
If your option is completely sad and you failed to clear the room from your parents, and they are strongly against a noisy company, then the "walk" option will definitely save you.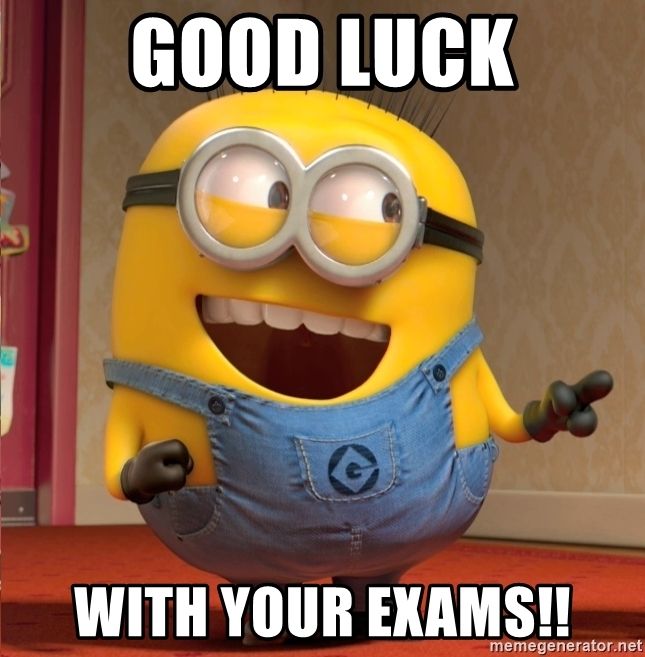 You can walk around the city for free. Come up with an interesting route, draw funny invitations, save on breakfast, buy a loaf of bread and sausages for sandwiches and make tea in a thermos. Cheap and cheerful.
How fun everything will be depends only on you and your friends.
If you have a room, it's even easier. The original design of the apartment can be built from old things lying around on your mezzanine, completely free of charge. Well, why don't you have a retro party? By the way, in this format, you won't have to spend money on costumes - just carefully study your mother's old wardrobe. In general, rich imagination and good mood will make any party unforgettable. And what's with the money?
How to gather friends
The main thing at any event is, of course, the guests. So, in order not to be the only one who came to your own party, it would be good to take care of a competent invitation in advance.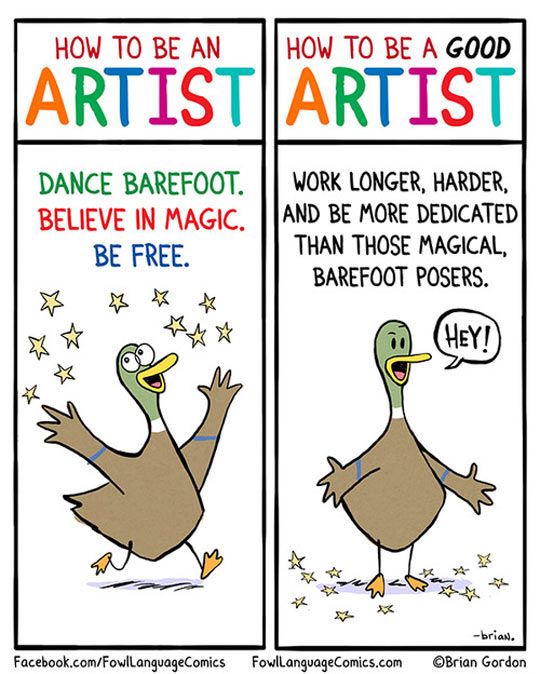 The easiest option is to create a VKontakte event. So you can easily describe in detail what kind of party you are planning and invite everyone you want.
Just keep in mind that the invitation must reach the recipients some time before the party itself. Then they will definitely be able to free up the evening to spend it in company with you. And by the way, they will have time to prepare well if it is a costume party or a trip to your country house.
The online invitation can be supplemented with a paper duplicate. Ready-made forms are now sold in bookstores and regular supermarkets. But to be honest, they tend to be a bit boring. Therefore, if you want to stand out and interest your friends, you will have to make invitations yourself. By the way, this is not difficult at all. It turns out very beautifully and, most importantly, is remembered for a long time.
Whichever invitation option you choose, don't forget to indicate the exact address and start time of the event.
If the party involves some special things, such as a dress code, this must be reported. And of course, a few days after the invitation is a good idea to check the response. It may turn out that your party will have to be rescheduled or some other interesting details will come to light.
How to choose a place for a party
Walking is certainly cool, but in our latitudes the weather conditions often leave much to be desired. So it would be great to come up with some kind of room in which you and your friends could get together and have a cozy time.
For a small company, your room is quite suitable. Especially if you are going to sit quietly with the girls or just watch a movie together. For larger events, it is better to get the entire apartment for your use. But, unfortunately, not all parents are ready to make such sacrifices.
And for a truly large-scale party, an apartment is clearly not enough.
If you and your friends are planning to arrange an incendiary dance party or please your classmates with a super-party, then you will definitely have to look for a bigger room. And then it will be necessary to negotiate with the school staff. You can start with the class teacher. Maybe your class alone will be enough for you.
If school space is not an option, go to plan B. Now in almost every city there is such a thing as an anti-cafe. This is a cafe where you can bring food and drinks with you (there is usually tea and cookies in the establishment itself). As a rule, there are board games there - and all in order to have a good time, and you pay only for the time spent in it.
You can also remember such a wonderful thing as my father's garage. But this is only for the happy owners of an adequate dad with an insulated garage, in which you can even make a rehearsal site...
How to persuade your parents
Yes, this is not an easy task.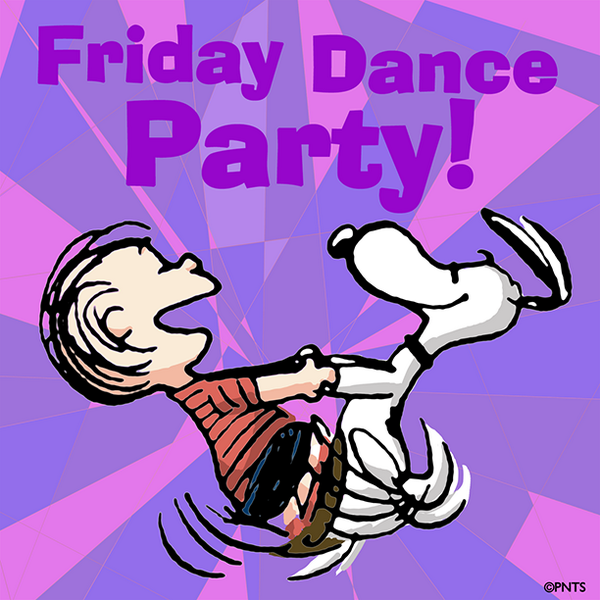 True, there are separate parent specimens that themselves agree to everything, but this is very rare. If you are not from the lucky clan, then we have collected some useful tips especially for you. Each of them is tested on its own skin. Trust us.
To begin with, it would be a good idea to establish contact with the parents some time before the expected events. Try not to quarrel with your mother over trifles for at least a week. And in general, for laughter, listen to what she says. Maybe she's not as wrong as you think.
In general, if you prove to your parents that you can take responsibility for your actions, they will trust you a lot more. After all, it is this skill, together with the ability to think about the consequences of one's actions, that makes a person an adult. You can start asserting yourself in a new status from small things. For example, do your homework regularly, return from a walk at an agreed time, or call your grandmother without reminders.
Another strong argument in favor of a party is getting to know the intended participants of the event.
If your parents know who, where and when you are going, it will be easier for them to let you go. By the way, if your party has a plan or concept, it will only add bonuses to your freedom. Parents generally love certainty. So if they see such a serious approach to business, it will calm them down. The ability to plan is a sign of seriousness and maturity, so you know.
Be sure to discuss how long the event will last and when you will return home. Promise that you will call yourself and answer your parents' calls. And, if it was possible to agree, try not to break these promises. Otherwise, next time you will receive a fair refusal to your request. You have to be responsible for your words.
What to feed guests
Any party can turn into a nightmare if its participants are not fed on time. This is the undeniable truth. So don't even think about arguing. Better check if your refrigerator is ready to welcome guests.
Lucky for you, humanity today has invented a bunch of ways to quickly and inexpensively feed hungry friends.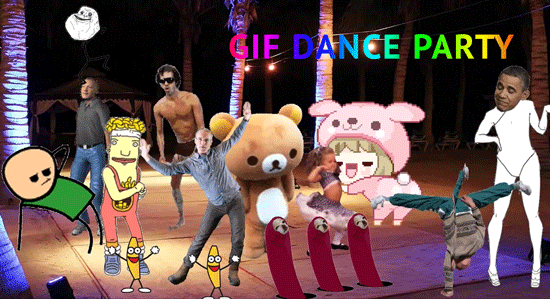 The most convenient and, most importantly, the fastest option is pizza. You can order it, or you can cook it yourself. It's quick and easy, and you can put just about anything on the pizza. Another "lightweight" option is sandwiches or, for connoisseurs, canapes. In the latter case, however, it will take a little more time to cut the ingredients. But on the other hand, the leftover remains of sausage and cheese can be successfully attached both there and there.
If time permits, treat your friends to pies or a birthday cake. A good option is pancakes, if you know how to bake them, of course. By the way, a good reason to learn. Because pancake is a very valuable thing. It wraps almost everything easily. On the Internet, it is now not difficult to find a huge number of culinary blogs with thousands of recipes designed for a variety of tastes and wallet sizes. You only have to choose.
And most importantly: what to wear to a party
Ahh! There is nothing to wear! Yah! True, right? We, by the way, also think so regularly.
Several times a day. So do not worry, this is a common condition for any girl. In truth, there are very few parties that require a special dress code. Unless, of course, you are a secular chronicler. At the session of close friends, you can show up in anything, they will definitely understand. And for a school disco, there is always an option to steal a dress from an older sister.
By the way, girlfriends also do not need to be written off. They also exist just to steal their clothes. Therefore, do not be shy, a real girlfriend will never refuse. True, be prepared for counter requests.
If you have a serious event that requires evening or cocktail attire, then you should prepare well. Not everyone can afford to buy an expensive toilet for the sake of one outing. Especially for such cases, there are clothing rentals. The rental price depends on the item chosen. Similar rentals now operate in many cities. Passwords and appearances can be found on the Internet.
You can dress up for any costume party in the same way.