How to dance el caballo dorado
Dance Steps to the Caballo Dorado
By: Michael Jones Updated September 15, 2017
By: Michael Jones Updated September 15, 2017
The Caballo Dorado is a type of Mexican Hustle danced to the Spanish version of "My Achy Breaky Heart." It's a real easy dance to learn, especially once you see people doing it. It mixes a little bit of country western dancing with Spanish flavor, and is similar to the popular "Electric Slide" of the '90s.
A quick tip: If your feet had paint on the bottom of them, you would have painted a cross on the floor when you finished the dance. Read these simple steps and you'll be dancing the Caballo Dorado in no time.
Starting Position
The Caballo Dorado is a line dance so it will be performed with however many people choose to join the fun. Once you're lined up in your row you can begin the dance.
Once the music starts, so does the Dorado. Keep your left foot planted at all times, and take a step forward with your right foot.
Simultaneously you want to snap your finger. Bring your foot back, and step forward again, snapping your finger in rhythm. You'll continue doing this move until the beat changes up.
Moving Right
Once the beat changes, you'll take two steps to the right while you're still facing forward. Don't cross your feet when you're stepping to the right.
Take one step to the right with your right foot, bring your left foot to touch your right foot, then take another step with your right foot. Bring your left foot over to your right foot, but make sure only your toes step to the floor.
Moving Left
Once you make your second step to the right, you're ready to begin moving to the left. Right after your second step, take a step to the left with your left foot. Bring your right foot over to touch your left foot, and then take another step left with your left foot. Bring your right foot over to your left foot again, but only push your toes against the floor.
Moving Back
Once your right toes are on the floor, you want to push off, and take a step backward.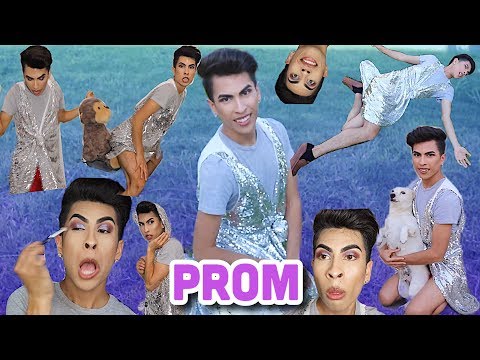 Bring your left foot back to your right, and take another step back with your right foot. Bring your left foot back, but only press your toes to the ground.
Moving Forward
Once your toes press off the ground, take a step forward with your left foot. Bring your right foot to touch your left foot, and then take another step forward with your left foot. Bring your right foot forward, but only press down on your toes. This is where the dance changes. Once your right toes touch the floor, turn your body 90 degrees to the left, or counter-clockwise.
Once you make the turn, you start the dance over from the beginning.
Two steps to the right, two steps left, two steps back, two steps forward, 90-degree turn and repeat.
It's as simple as that.
References
Writer Bio
Michael Jones reported campus news stories for The University of Southern California's student newspaper, "The Daily Trojan," for four years before graduating Summa Cum Laude with a Bachelor of Science in journalism.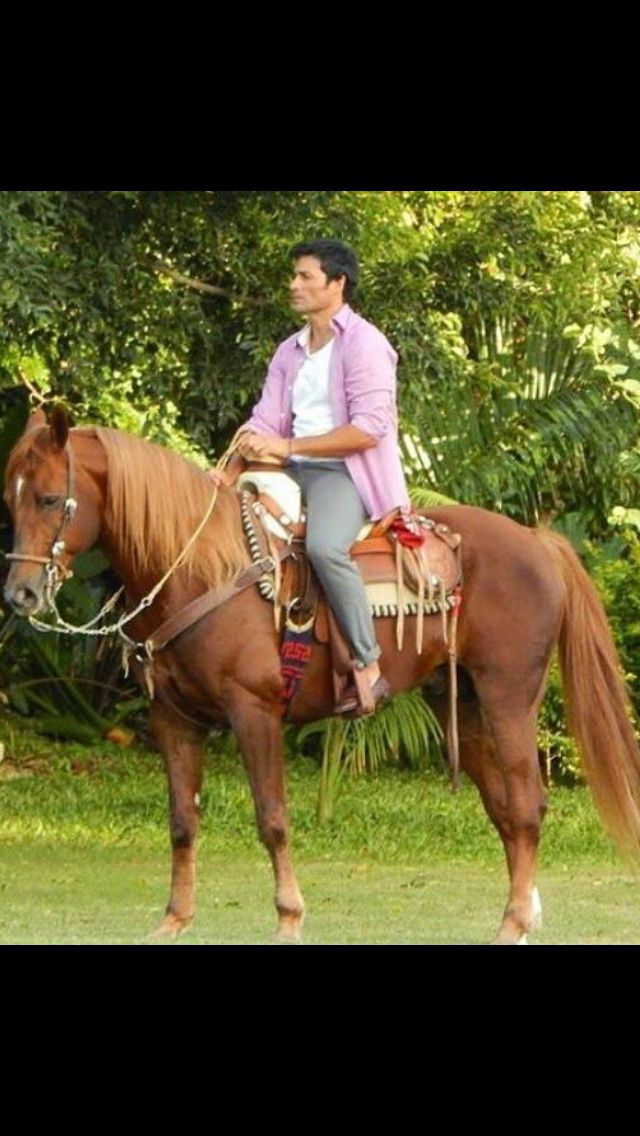 He has since gone on to write for several publications both in America and abroad and has an idiosyncratic knack for translating the most intricate tasks into layman speak.
Related Articles
What is the Caballo Dorado dance?
in the same way What are the first 4 steps to El Caballo Dorado? Steps: Slow version
Starting stance: right fist pump in the air + stomp with right leg.
Step 1: start with the right leg and take steps to the right (clap after two steps to the right)
Step 2: two steps to the left (clap)
Step 3: two steps back.
Step 4: two steps forward.
Step 5: rotate counter-clockwise.
What is the Mexican line dance called? The music of the jarabe Tapatío, the national dance of Mexico (also called the jarabe nacional), originated in a collection of regional sonecitos del país that coalesced into a musical composition in the early part of the 20th century.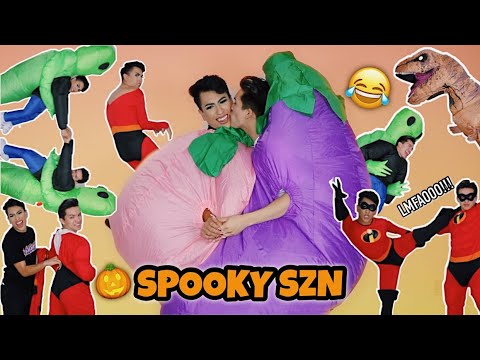 The jarabe Tapatío represents the cultural identity of Mexico's mestizo population.
What came first Achy Breaky Heart or Caballo Dorado?
Immediately after Cyrus released the song in 1992, a Mexican band called Caballo Dorado turned "Achy Breaky Heart" into a Spanish language hit.
Beside this How do you do the Mexican line dance?
Did Billy Ray Cyrus steal Achy Breaky Heart? The Oak Ridge Boys considered recording the song but ultimately passed due to the phrase "achy breaky," because it, you know, makes up a word. … As you can probably guess, not a single one of them was "Don't Tell My Heart." It took Billy Ray Cyrus and his debut album Some Gave All to turn the song into a smash hit.
Who originally sang Achy Breaky Heart? "Achy Breaky Heart" was written by Don Von Tress and ultimately recorded by Billy Ray Cyrus, who turned the criminally catchy tune into one of the biggest country hits of all time.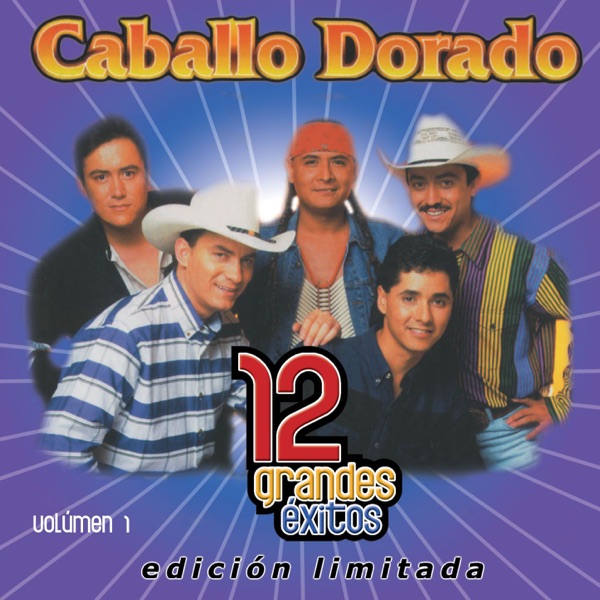 It was made in the Music Mill, the famed recording studio that is now the home of Nashville Songwriters Association International.
Where does El Caballo Dorado come from?
A quintet from Cuidad Juarez, Chihauahua, Mexico, Caballo Dorado recorded "Achy Breaky Heart" in the mid-1990s, as "No Rompas Mas Mi Corazon," and kicked off the achy-breaky craze south of the border.
What's that Mexican song played at parties? Here are our top picks to include in a Mexican Fiesta song playlist:
La Bamba by Ritchie Valens.
Mexican Radio by Wall of Voodoo.
Besame Mucho by Steve Lawrence & Eydie Gorme.
South of the Border by Frank Sinatra.
Tijuana Taxi by Herb Alpert.
Mexico by Bob Moore & His Orchestra.
Cielto Lindo by Count Basie.
What dances are popular in Mexico?
Traditional Mexican Dances You Should Know About
Jarabe Tapatío. The Jarabe Tapatío is the best known of all Mexico's traditional dances | Courtesy of © White Barn Inn And Spa / Alamy. …
Danza del Venado. …
Los Voladores de Papantla. …
Concheros. …
Danza de los Diablos. …
Chinelos.
How old was Billy Ray Cyrus when he made Achy Breaky Heart?
They're a connection to a time gone by for the 55-year-old singer, an era when future hits could be discovered by simply pressing "play" on some unknown songwriter's hastily recorded demo.
Did Billy Ray Cyrus ever sing with Luke Bryan?
Billy Ray Cyrus is thrilled to be back on the road, touring with his band and performing for his fans. … Cyrus took part in the three-day Pepsi Gulf Coast Jam with several of country music's biggest names.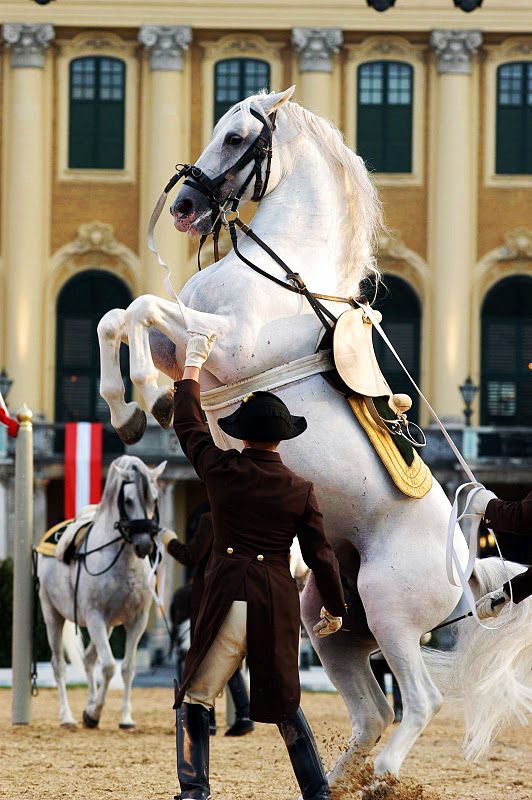 Those included, Luke Bryan, Brad Paisley, Cole Windell among many others.
Is Billy Ray Cyrus related to Dolly Parton? In real life, Parton is also considered to be Cyrus' godmother. … I've known her since she was a baby," Parton once told ABC. "Her father (Billy Ray Cyrus) is a friend of mine. And when she was born, he said, 'You just have to be her godmother,' and I said, 'I accept.
Is Tish Cyrus in the Achy Breaky Heart video? In Apple Music's new Carpool Karaoke: The Series episode, Billy Ray, Miley, Braison, Trace, Brandi, Noah and Tish Cyrus got together for a sing-along, which naturally included dad, Billy Ray's 1992 hit-song, Achy Breaky Heart.
What year was Achy Breaky Heart?
"Achy Breaky Heart" is a song written in 1990 by Don Von Tress. First released in 1991 by the Marcy Brothers with the title "Don't Tell My Heart", it was later recorded by Billy Ray Cyrus and released on his debut album Some Gave All in 1992.
What song did El Caballo Dorado sample from in English group answer choices? Caballo Dorado cover of Billy Ray Cyrus's 'Achy Breaky Heart' | WhoSampled.
What music is traditional at a quinceanera?
In addition to the specialty dances like the Father Daughter Dance, Waltz group dance, and "surprise dance," celebrants and guests often dance to Salsa, Cumbia, Cha Cha, Merengue, Bolero and Rumba music.
What is the name of the traditional Mexican music that is often played on Cinco de Mayo? Mariachi started in the 19th century, making it one of the oldest styles we've discussed. It is also one of the most enduring. Everyone loves a mariachi band for the celebration of Mexican heritage that is Cinco de Mayo.
How do I find a song by humming?
To use the new feature on a mobile device, open the latest version of the Google app or find the Google Search widget. Tap on the mic icon and say "what's this song?" or click the "Search a song" button. Then start humming for 10 to 15 seconds.
What are the 5 Latin dances? International Latin is comprised of five dances: Cha Cha, Samba, International Rumba, Paso Doble, and Jive.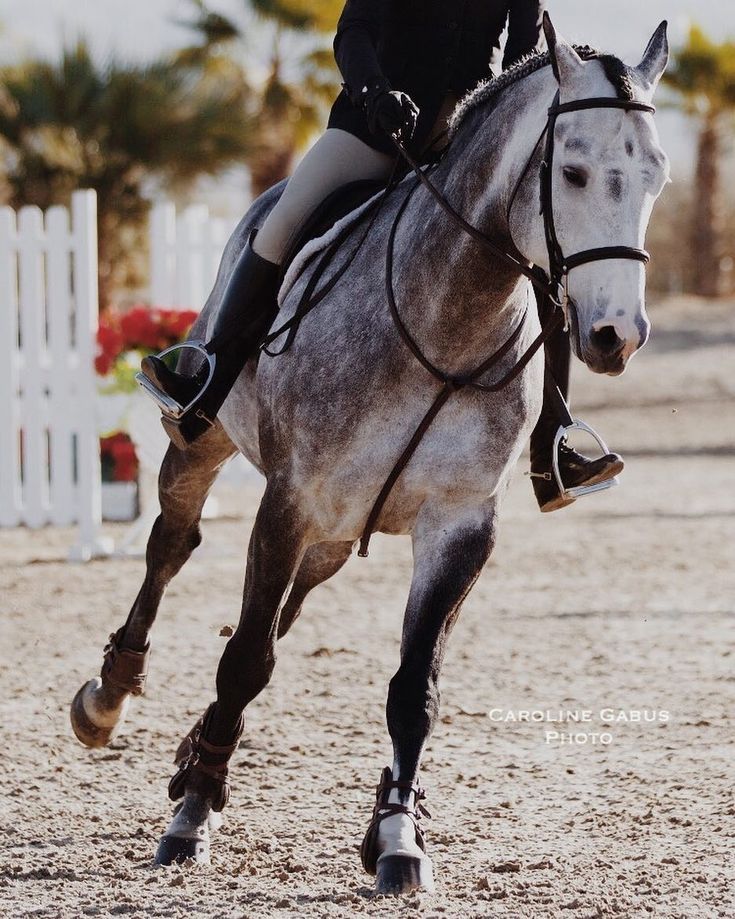 What is the most common style of Folklorico dance?
The Jarabe Tapatio, also known as the Mexican Hat Dance, is the most popular folk dance to ever spring out of Mexico.
What is the most popular Spanish dance? Flamenco. Undoubtedly one of the most famous cultural exports from Spain, flamenco is in fact so much more than just a dance: it's an art form recognised as part of the Masterpieces of the Oral and Intangible Heritage of Humanity by UNESCO.
What is the most popular dance in Mexico?
The Jarabe is considered Mexico's "national dance" and is the best known outside the country, often called the "Mexican Hat Dance" in English.
Is Bachata a Mexican? Bachata is a genre of Latin American music that originated in the Dominican Republic in the first half of the 20th century. … The first recorded compositions of bachata were done in Puerto Rico then by José Manuel Calderón from the Dominican Republic.
Do't forget to share this post !
Was this helpful?
where to go in May, Spain
In this article you will find the TOP festivals in June.
Processione dei Serpari (Snake Festival)
Venue: Cocullo, Italy.
Date: first Thursday of May.
St. Dominic's Day may seem like a completely harmless holiday event until you find yourself in a tangle of snakes. Processione dei Serpari is one of the strangest Italian festivals, held annually in the village of Cocullo in the Abruzzo region (Cocullo, Abruzza). The villagers worship the statue of St. Dominic, bringing jewelry, banknotes and ... live snakes to the heavenly protector from snake bites.
Naghol (Land Diving)
Venue: Pentecost Island, Vanuatu.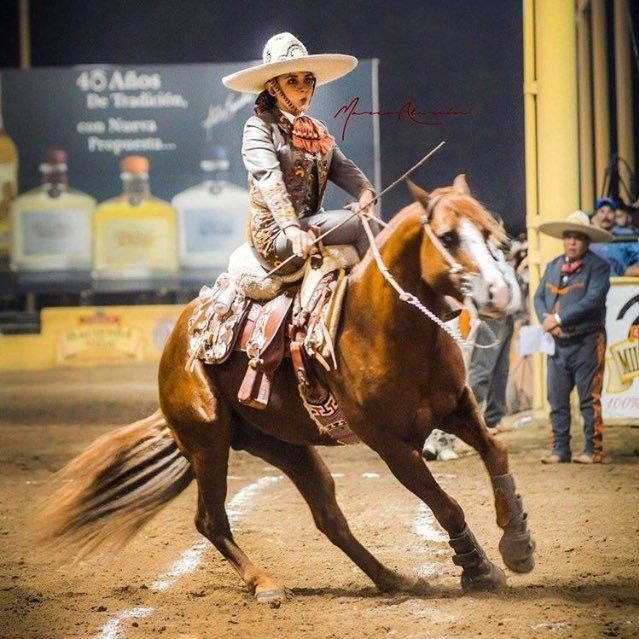 Time: Diving ceremonies are usually held every Saturday from April to May.
When the first sprouts of a new crop appear on the fields of Pentecost Island (Vanuatu) in early April, the inhabitants of the southern part of the island begin to build wooden towers. After the construction is completed and until the end of May, men and boys from local villages jump from these unstable structures. Only two vines tied to their ankles serve as not very reliable insurance. Yes, it was the Naghol festival (Dive on land) that gave rise to the popular extreme entertainment of bungee jumping (jumping from a height with an elastic rope).
Feria del Caballo Festival (Horse Fair)
Venue: Gonzalez Hontoria Park, Jerez de la Frontera, Spain.
Time: three weeks after Semana Santa (Holy Week), one week before Easter Sunday.
Three weeks after Holy Week, southern Spain's festival spring reaches the town of Jerez de la Frontera, where the annual Feria del Caballho Horse Fair takes place.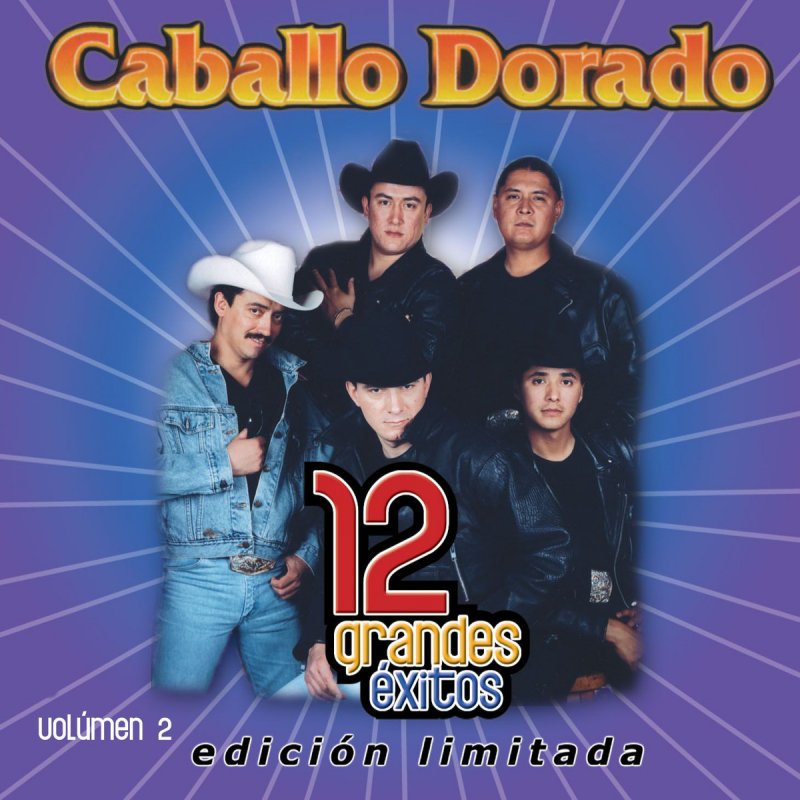 Jerez is a city of sherry, flomenco and horses. On seven holidays, horses are beyond competition (although there is enough sherry and incendiary flamenco at the festival).

Cheung Chau Bun Festival
Venue: In front of Pak Tai Temple, Cheung Chau Island, Hong Kong.
Time: starts on the sixth day of the fourth lunar month, usually in late April or early May.
Hong Kong's Cheung Chau Island hosts the unique Bun Festival, famous for its rocket-shaped towers. Especially for the holiday, high towers (up to twenty meters) are erected and covered with scrolls with sacred texts. At midnight on a certain day (a public holiday - Buddha's birthday), competitions are held to climb the towers. Each participant takes a bun "for good luck" with them.
Romeria del Rocío (Pilgrimage to El Rocío)
Venue: Ermita del Rocio, El Rocio village, Spain.
Time: The pilgrimage ends in the village of El Rocío on Pentecost (49 days after Catholic Easter).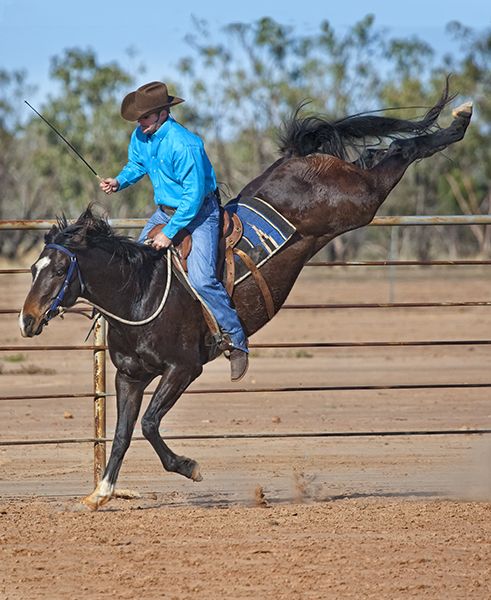 In the largest religious pilgrimage in Spain, hundreds of thousands of believers take part, every Pentecost (a holiday celebrated on the fiftieth day after Easter) heading to the village of El Rocio (province of Huelva), where the icon of Nuestra Senora del Rocio (Virgin Mary El-Rocio) is located. Rosio). Like most famous Spanish icons, this image of the Blessed Virgin has its own name, La Blanca Paloma ("White Dove"), and its own legend.
Rose Festival
Venue: El Kelaa de Mgouna, Morocco.
Time: mid-May (date depends on the beginning of the harvest).
In the dry gorges of the Atlas Mountains, not far from the sultry Sahara, there is an unusual place called Vallee des Roses, which in spring is covered with Persian roses, like a carpet.

Kattenfestival
Venue: Grote Markt, Ypres, Belgium.
Time: second Sunday in May.
The Cat Festival is not what you might think.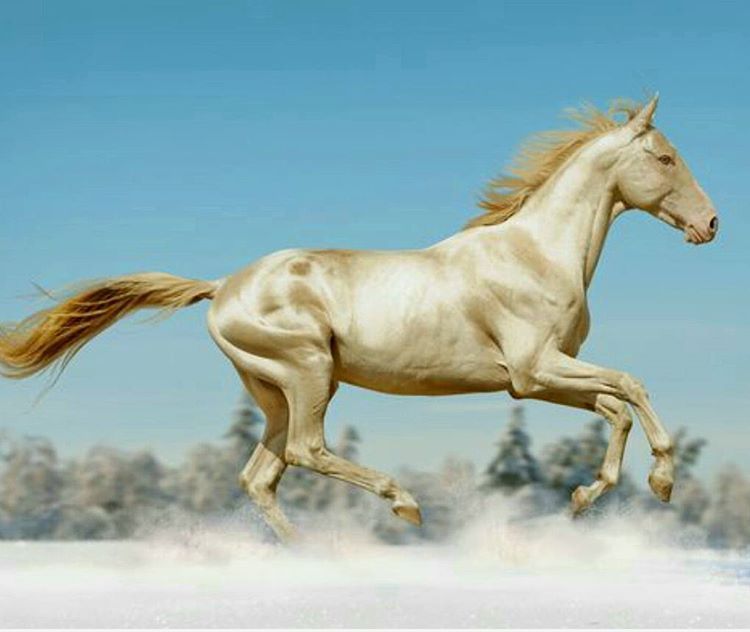 Kattenfestival is not a new trend, the roots of this festival go back to the tradition of the 12th century, when cats were considered the personification of evil and were thrown from the main city bell tower. And today, cats, but only toys, fly from the Lakenhalle bell tower at people standing on the pavement.

Pooram
Venue: Vadakkumnatha Temple, Thrissur, India.
Time: Held during the Malay month of Meadham (April or May).
The Pooram Festival takes place in Thrissur, Kerala, India. Pooram is a grand procession of elephants. 200 years ago this festival was a mere spectacle, but today Pooram has become a colorful celebration that unites Muslims, Hindus and Christians. After all, the solemn event is dedicated to elephants, which have nothing to do with religion.

Festival de Cannes (Cannes Film Festival)
Venue: Palais des Festivals et des Congrès, Cannes, Paris.

Time: from the middle to the end of May.
During the twelve days of May, the city of Cannes, located on the French Riviera Cote d Azur (Côte d'Azur), turns into the center of the cinematic universe. The Cannes Film Festival brings together about 30,000 producers, film distributors, directors, journalists and movie stars. Over 2,000 films are bought, sold, shown and advertised here.
Corsa dei Ceri (Candle Race)
Venue: Gubbio, Italy.
Time: 15 May.
Few Italian holidays can compete with the originality of the ancient Corsa dei Ceri festival, held on May 15 in Gubbio and held in honor of the city's patron saint, Saint Ubaldo. Since the 12th century, on this day, three teams have competed in running, hurrying along the city streets to the slopes of Monte Ingino and climbing up to the Basilica of St. Ubaldo. Each of the teams carries the so-called. "candle" (ceri), which is actually a four-meter wooden column, on top of which there is a statuette of one of the three "competing" saints (Saints Ubaldo, George and Anthony).
Waisak
Venue: Borobudur Temple, Indonesia.
Time: Full moon of the fourth month of the Chinese lunar calendar (usually in May).
Waisak (also known as Vesak and Light Festival) is the main day of the Buddhist calendar. It is celebrated throughout the Buddhist world, but especially magnificently at the Borobudur temple on the Indonesian island of Java. Borobudur is the world's largest Buddhist temple, one of the main tourist attractions in Southeast Asia.
Bun Bang Fai (Rocket Festival)
Venue: All over Laos and Northeast Thailand.
Time: usually on the May full moon.
In Southeast Asia, the rain spell ritual is still preserved, only here it is accompanied by the launch of bamboo rockets. The Rain Calling Ceremony, dating back to before the advent of Buddhism, is one of the most colorful festivals in Laos and northeastern Thailand. The festivities include many musical and dance performances, theatrical performances, weddings.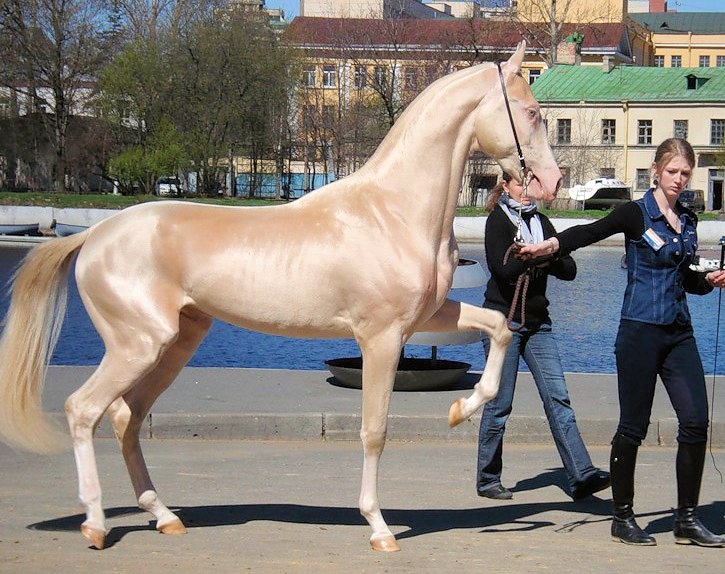 Coopers Hill Cheese Rolling Festival
Venue: Cooper's Hill, Brockworth, England.
Time: last Monday of May (Spring Holiday).
What's the worst thing that can happen to cheese? Do you think it will get moldy? If you think so, you've never been to the top of Cooper's Hill on a crazy Spring Sabbath Monday. And what happens there is the following: a huge head of Double Gloucester cheese rolls from above, and a crowd of people flees from it down the hillside.

Pelerinage des Gitans (Pilgrimage of the Gitans)
Venue: Saintes-Maries-de-la-Mer, France.
Time: May 24–25.
In the semi-wild wetlands of the Camargue protected area, located in the Rhone Delta, there are the ruins of the Romanesque church of Saint Sarah (also called Black Sarah), the heavenly patroness of the Gitans, more often called gypsies. Almost at the very end of May, gitans from all over Europe head to the Camargue for a bright street festival of music and dance.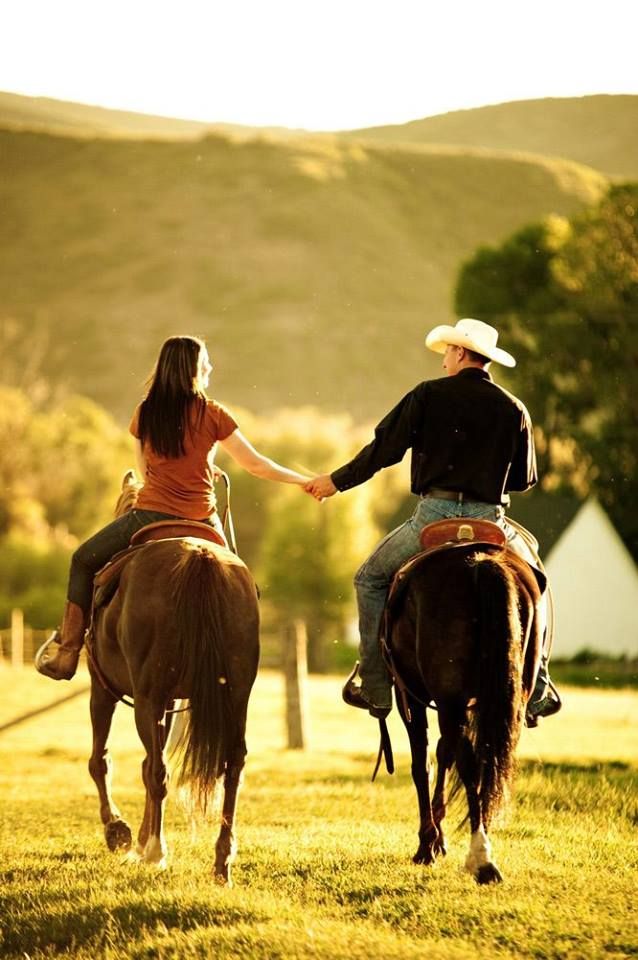 Usaba Sambah Festival
Venue: Tenganan Village, Bali, Indonesia.
Time: fifth month of the Tenganan calendar (usually in May).
In the high-walled Balinese village of Tenganan, home to the Aga people, you'll see girls riding ferris wheels and boys wrestling with each other. These two events make up the essence of the holiday: all the unmarried girls of the village ride on a ferris wheel, and the wheels themselves rotate exclusively by hand. Only recently there have been cases when in some years there were simply no unmarried girls in the village.

La Ducasse Festival
Venue: Grand Place, Mons, Belgium.
Time: Trinity day.
The La Ducasse festival is a true celebration for all dragon slayers. Every year on Trinity Day, the streets of the Belgian city of Mons turn into an arena for the battle of George the Victorious with a snake. This event attracts the attention of members of the royal family and is recognized by UNESCO as a masterpiece of the singing and intangible cultural heritage of mankind.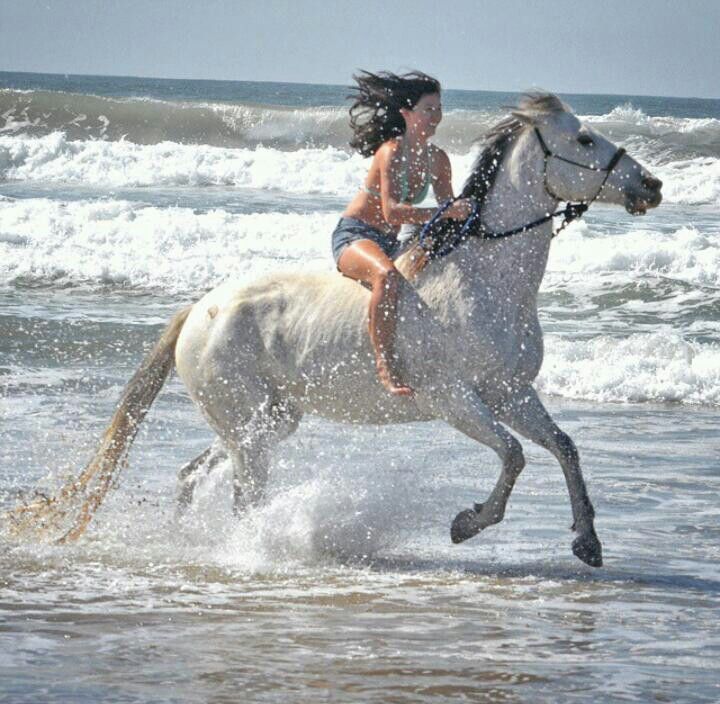 Would you like to know about other festivals? Here is a small list of cultural events in May:
Cinco de Mayo (Puebla, Mexico; May 5). All residents of the Mexican city celebrate the victory over the French troops in the battle of Puebla, which took place on May 5, 1862.
Brighton Festival (Brighton, England; starts on the first Saturday in May). www.brightonfestival.org. The largest English art festival with three weeks of theatrical performances, performances by dance groups and comedians. The Brighton Festival attracts performers from all over the world.
Festival of the Holy Cross (Caravaca de la Cruz, Spain; 2 May). addr.: www.caravaka.org. Horses without riders, covered with blankets with bizarre bright patterns, gallop in a race to the ancient castle of the city.
Wave-Gotik-Treffen Music Festival (Leipzig, Germany; Pentecost weekend). www.wave-gotik-treffen.de. Rock music festival in Gothic and Death styles.
Igitun Chalne (Goa, India; dates are based on the lunar calendar).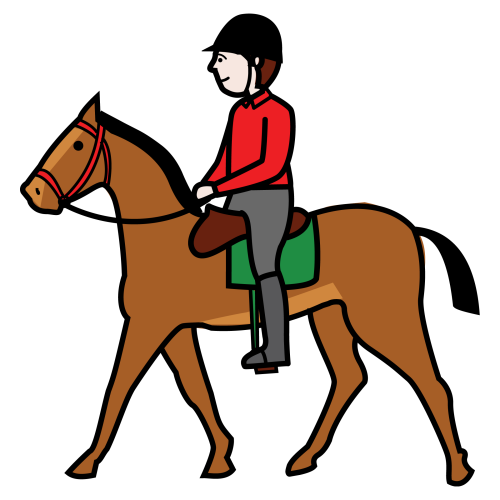 At Shirigao Temple, followers of the goddess Lairi walk on red-hot coals to prove the strength of their faith.
Buddha's Birthday (Seoul, South Korea; Sunday before the eighth day of the fourth month of the Chinese lunar calendar). On the last Sunday before Buddha's birthday, Seoul hosts the largest religious procession in the country. 10,000 Buddhists march from Tapgol Park to Johyesa carrying lanterns.
Nationale Molendag (Netherlands; second Saturday in May) Open day at water mills throughout Holland.
Prazske Jaro (Prague Spring; Prague, Czech Republic; May 12 - June 4). addr.: www.festival.cz. A series of classical music concerts and opera performances.
Anastenaria (villages of Ayia Eleni and Langada, Greece; Saint Constantine's Day, 21 May). Here you can see the villagers trying to walk on the fire in a state of trance.
Monaco Grand Prix (Monte Carlo; held on different dates in May). The most prestigious race on the planet, the main stage of the famous Formula 1 championship.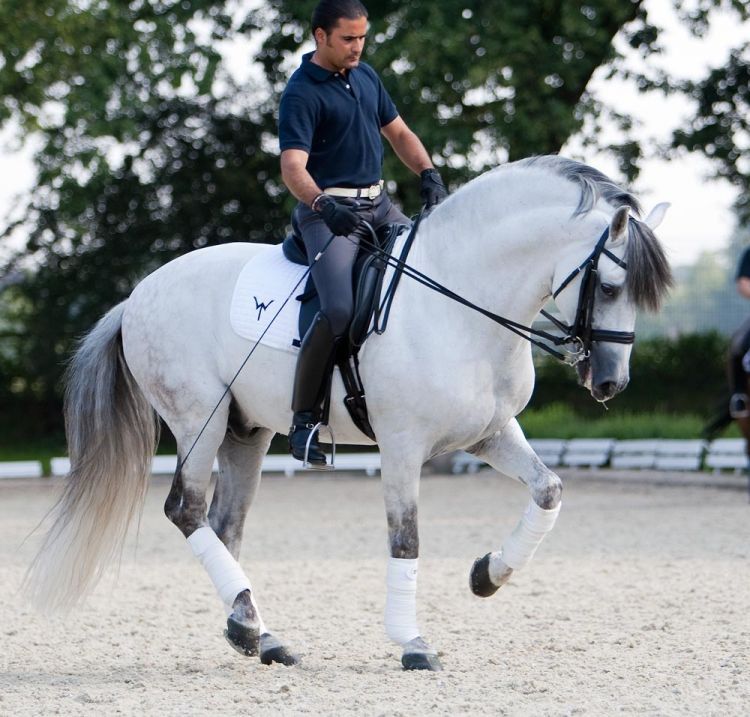 Q'Oyoriti (Ausangate, Peru; late May or early June). Thousands of people climb at night to the top of the Ausangate glacier (about 4700 meters high) to descend from there with icy water, which is considered sacred.
Karneval der Kulturen (Carnival of Culture; Berlin, Germany; four days of Pentecost). addr.: www.karneval-berlin.de. Dressed in colorful costumes, people parade through the streets of Berlin, dancing to the music.
Tortuga. Holy treasures
Tortuga. Holy treasures
ROZSHUK!!! (roles)
bibliotek Slavs
Kon-ser-ser-va-rі-rі-rі-rі-rі-rі-rі-rі-rі-rі-rі-rі-rі-rі-rі-rі-rі-rі-rі-rii (gamous dance)
Lotsman (about holy)
Portova riva 9000
Tavern "Papuga" (about the town)
Zatoka Chornih Vitryl (how far away)
25 lime, pirates happen to be virishiti, among them is the one who leads me to play for the truth of the great good.
For you:
"see your head" intrigues and trying out the pirate's language
"break the bonfire" dances (Scottish, polka, shortish, simple CD)
and also "give the gut" treasures, and "give the liver" stock up on rum
At the helm of the leading schooner: Letenya, Minako, F'yalar, Yaskr, Tonk
For clarification of the course - send mail dances to bik [email protected]
Trim windshields for the wind!
Hear the call of Captain Jez Gack from Neverland!
Hot briefing
Your browser does not support the audio element.
Economy
Your browser does not support the audio element.
Fight ta vikup
Your browser does not support the audio element.
Rizne
Your browser does not support the audio element.
CROWN!
It is high time for every decent pirate to know his team for the upcoming flight, especially if he has the time to spend on such noble captains.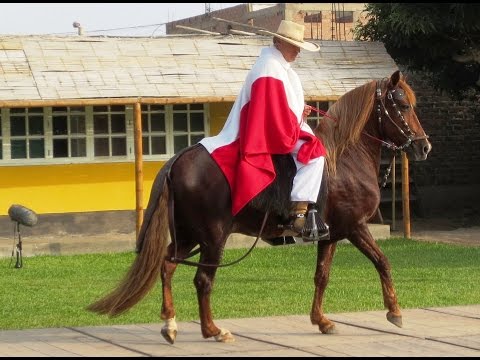 How to know your team?
1) Deprive the entry in the Pirate's journal - and the captains of the future turn your back on the first visit to the Tavern.
2) Turn straight back to the captains.

On the pelvis of our seas, you may need:
boatswain
quartermaster
coca
ship's tail
head gunner
Boarding team leader
ship doctor
navigators
yunzi
and just good sailors
It's good to be on board, and often sit down and fuss.
We need to be informed that such captains of those teams will climb to the Holy Treasury:
Captain Blood - Sergiy Light (Skype: sergey.light)

Boatswain John Trinn - Andriy Trin
Paper H'yu, navigator - Alex (Arderun)
Arabella Bishop - Zhenya Lisichka
Movchazny Bob - Ivan P.

Captain Khair ad-Din Barbarossa - Svest

[unknown sailor] - Vadim
cabin boy Malyuk Jim - Tonk

Captain Henry Morgan - Ivan Demyanovich

boatswain cook Jeremy Letiaccio Gonzalez - Zhenya Letyak
lead gunner Jim Blackmore - Sergiy Nechuyviter
navigator Sirsha Blackmore - Nadia Nechuyviter

Captain Black Beard - F'yalar

first assistant, Amelia - Julia
quartermaster, commander of the boarding team Simon "Shark" de Treville - Garm
ship's doctor, Mel Hoggart - Mavka

Captain Providence - Role confirmed
Vilni Pirates

John Burevisnik, a master of all trades, a sailor in search of command - Riddik
Jamiya Hook, the daughter of Captain Gak - Marilyna +
And we will be amazed by our own hospitality:
Tavern:

Vlasnitsa of the tavern, Not-pov'yazana-with-pocks Daki - Nadia Kholyavko
Anzhelika Vorozhka - Yulia Krestovska
Nymph-sorceress Amfiro - Selenei

Market:

Maizhe Chesna Marta (Martha O'Brien), a buyer of stolen goods - Alona Ocheretna
Sarah Rozenberg (Benero, Janssen), pawnbroker - Ksenya Petukhova
Layana Sharvil, seller of fried goods - Ira Pominalna
Emily Evans, loot appraiser, [information dealer] - Elli

"Dim Madame Margot" ;-)

Madame Margo - Olya Galaka
Duck Felisia - Riya
Krykhitka Anі - Katrusya
Golden Haindi - Ester
Corazon - Rena
Anzh - Nastya Lesa
Sheri - Nastya Tomchuk

Jack Skywalker, the Pirate in the Ring - Tiger
Trickster Sylvia - Summer
.