How to dance on roblox
How to Dance in Roblox
Roblox
3 months ago
by Aaliyan Javaid
Multiplayer games tend to be more liked by gamers as one goes with human to human which makes the game far more challenging and creative. One of the best online multiplayer gaming platforms one can find is Roblox as it gives its users a huge number of games to play and provides the opportunity to make new friends. Moreover, like other gaming platforms Roblox provides animations for the avatar like dancing, cheering, pointing, laughing and some other emotes. So, if you are looking for a method to perform different actions from your avatar like dancing then read this guide.
How to Make your Avatar Dance in Roblox 
Dancing your avatar in Roblox is a gesture of joy which is normally used to express the winning of the game or if in any combat game when your kill streak is highest. Your avatar can do up to three different dances and to make your avatar dance just follow the below given steps:
Step 1: Open the chat of you game by pressing "/" and write:
/e dance
Step 2: Next press Enter, and your avatar will start to dance:
There are two more different types of dances and for that you can write "/e dance2" and "/e dance3" and this is how you can dance in Roblox.
There are other emotes as well like pointing, laughing, waving and cheering; the procedure is the same as described above but the commands are different for each. For example, if you want to give the pointing gesture the write the following command in the chat box:
/e point
Next press Enter:
For waving, write "/e wave", for laughing write "/e laugh" and for cheering "/e cheer" in the chat box.
How to Add Emotes to your Inventory
In the Roblox store some of the basic level emotes are free and you can add them into your inventory, just follow the steps given below to add emotes to your inventory:
Step 1: Login to your Roblox account and click on the "Avatar Shop" for the top menu bar:
Step 2: Next click on the "Avatar Animations" option and from there go to the "Emotes" option in the menu on the left:
Next you will come across all available emotes in the Roblox store, you can purchase them using the Robux and there are some emotes free as well.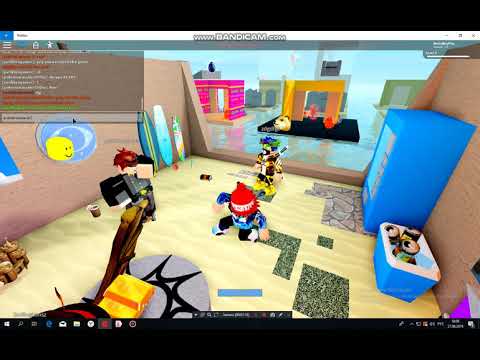 Step 3: Select the emote by simply clicking on it and next press the green button of "Get":
The respective remote will be added into your inventory.
How to Equip Emotes in Roblox
After adding emotes to your inventory, you need to equip them to use in the game.
Step 1: To add the emote click on the "Avatar" option from the menu on the left:
Next, click on the "Animations" a drop-down menu will open, from there select "Emotes":
Step 2: You will find all of your emotes there. Next, you will see an option of "Equip Emotes" click on it to add the emotes you want to have in game:
Step 3: Now choose a slot for your emote by clicking in any slot:
Once you have selected the slot now it's time to add the emote. Since we want to add the salute-emote so we click on it, and it will be added:
This is how you can add emotes in Roblox for your avatar, now it's time to play the emotes in the game so play any game and click on the ellipsis icon on the top right:
Now click on the "Emotes" option in the ellipsis menu and all the equipped emotes will open:
Since we added the salute emote so can either press "1" or click on the emote to play:
You can access the emotes by pressing the dot ".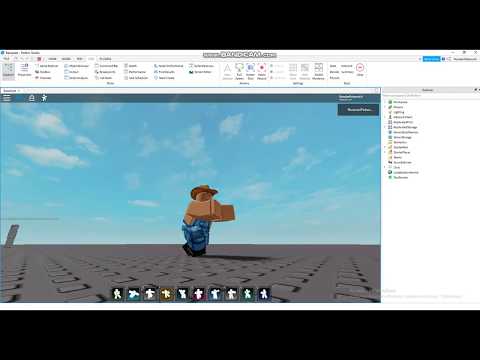 " Key from the keyboard as well.
Conclusion 
Like most of the games Roblox also provides the feature of performing different gestures for the Avatar also called emotes. To make the Avatar dance on Roblox one must write "/e dance" in the chat box, further there are two more dances that your avatar can do and for that write "/e dance2" and "/e dance3" in the chat box. Roblox provides a wide range of emotes in their store, you have to simply buy them and then add them using the Equip Emotes to access them in the game.
About the author
Aaliyan Javaid
I am an electrical engineer and a technical blogger. My keen interest in embedded systems has led me to write and share my knowledge about them.
View all posts
🎮 How to dance in Roblox
Welcome to our guide on how to dance in roblox.
What to know about dancing in roblox?
 It is one of the gestures present in the game to communicate between players, it is possible to make different dances starting from our corresponding server, now looking to know how to dance in roblox is more than appropriate that we focus on the details that will bring us this guide below, let's see.
How to dance in roblox?
 The first thing we must do is to have the chat enabled, in some accounts this option is turned off, if we want to enable it we will log into the game website, we go through the settings icon to enter settings, here we will look for privacy and inside we will go down to communication, the option to follow is to the who wants to chat with me, we change to all the option on this page.
Read Also:
How to Fix Roblox An unknown error occurred

Having the chat enabled we have to about how to dance in roblox is to enter the game, we will open our chat to write / e and the command, for the dance we place this /e dance and hit enter, it should be noted that 3 dances are presented on the servers, using other animations requires placing the 2 or 3 at the end of the places and hit enter, the combinations turn out to be as follows:

    Animate: /e animate
    Dance: /e dance or /e dance2 or /e dance 3
    laugh: /e laugh
    Point: /e point
    Wave: /e wave
It is important to note that the servers come to have other gestures, our best option to find them is going through the game's Discord, where we can talk to other players about it, we can even find some custom ones.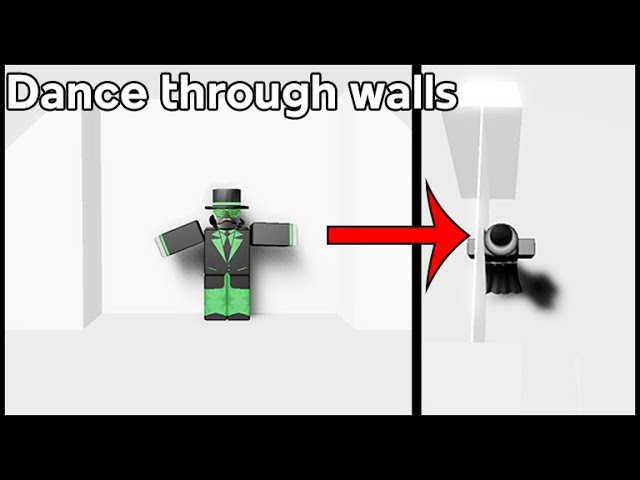 After we mastered how to dance in roblox we can consider that there are many emotes that we can buy through Avatar Store with Robux, going through the option of animations, doing it this way we have to equip the purchased emote, which will take us to our Avatar entering the editor of the same going to the slots where we will put our emote, being in the game by means of the wheel of emoticons we will click on the three points of the corner to choose it and apply it.

Platform(s):

Windows PC, macOS, iOS, Android, Xbox One

Genre(s):

Game creation system, massively multiplayer online

Developer(s):

Roblox Corporation

Publisher(s):

Roblox Corporation

Engine:

OGRE 3D

Mode:

Multiplayer

age rating (PEGI):

7+

Official Website:

Official Website


Other Tags
video game, gameplay, price, 60fps, steam
Other Articles Related
How to get Sun Breathing in Demonfall
How to Get the Zebra Cap in Blox Fruits
Where To Find Phoenix Fruit in Blox Fruits
How To Fix Roblox Error Code 103
How to get the Kuromi Backpack in My Hello Kitty Cafe
How to get the Spooky Scar in BIG Paintball!
How To Get Halloween Pumpkin Wings Avatar in Roblox
How To Get Dragon Talon Fighting Style in Blox Fruits?
Where To Find Twin Hooks In Blox Fruits
How to Unstore Fruits in Blox Fruits?
How to Beat Kilo Admiral in Blox Fruits?
How to Change Name in Stumble Guys?
How to Defeat Fajita in Blox Fruits
How to Beat the Maze in Royale High
How to make clothes on Roblox
How to Awaken the Dough Fruit in Blox Fruits
How to Get Wisterias in Royalty Kingdom 2
How to Get More Money in Royalty Kingdom 2
How to Dance in Roblox
If you're new to Roblox, there's a lot you haven't seen yet.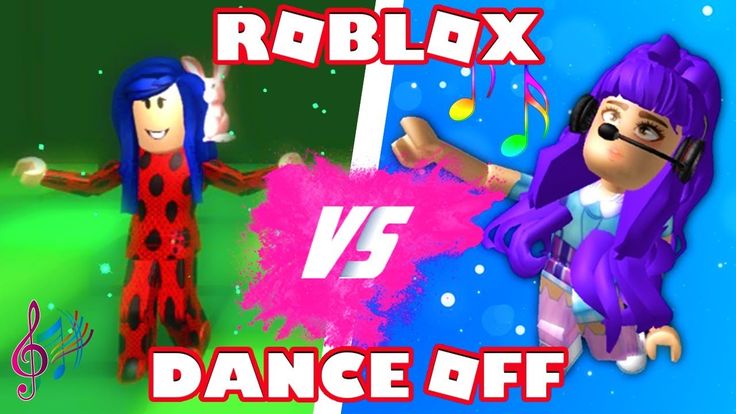 In the sandbox, the main developers are the players themselves. Therefore, from the games you can expect anything. Many have already noticed how other characters perform dance moves. They are not random as users can dance in the Roblox game anywhere on the map. The following will explain how to do this.
Contents
How to start dancing in Roblox
Where to get free moves for Roblox
How to dance in Adopt Me
Dance games in Roblox
Video tutorial
How to start dancing in Roblox
In some games, dancing has become a popular feature that many players like. We are, of course, talking about Fortnite. Here dances have become so popular that their collections on YouTube collect millions of likes.
Dance in Fortnite
In Roblox, dances are performed using special commands. They are entered directly in the chat, where communication takes place between other users in the English layout.
The procedure to dance in the game is:
You need to run a game called: Bow Dryer Battle. While these moves should in theory work in any game;
Next, you need to use the chat. Enter here in English the command: / e dance1;
Dances can also be activated by entering a similar command. Write down instead of unit 2 or 3;
You can also use commands to make the character laugh: /e laugh;
These commands allow the character to wave his arms to other players: /e wave, /e point, /e dab, /e oj.
After entering the command, your character will begin to move merrily from side to side, waving his arms. This will continue until you move it from its place, that is, do not direct it in any direction. It's worth trying all three commands, they should work. One of them should activate a slow dance in which the character moves in a special rhythm.
Where to get free moves for Roblox
Many of the players already know that you can buy or receive for codes in Roblox ( free ) not only things, but also movements. These are various reactions, emotions and dances in the game.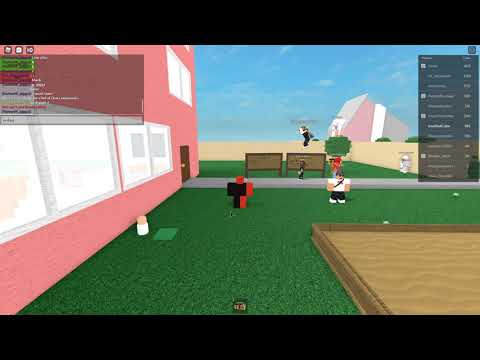 And they are available for purchase with robux in the general store from the main menu. But some of them can be purchased for free. After receiving them, you will be able to apply them in your favorite Roblox games.
What you need to do to get dance moves:
Open Roblox in your browser and click on the "Avatar Shop" button;
Click on the button "Avatar Shop"
On the left there is a menu item and filters that allow you to quickly find things in the store. Click on the "View All Items" button;
Click on the "View All Item" button
Next, move the page down to see the "Free" item among the filters, click on it with the mouse cursor;
You have set up filters to display all things that are available without robux. Now you can use the sections above. Click on "Avatar Animations";
Section with emotions and movements
Two items will open, select "Emotes". And in the main window, you can take any emotion for yourself. Select it with the mouse cursor;
Select an item in the Roblox store
On the item page, click on the "Get" button and confirm receipt.
Click on the "Get" button to get an item for free
Return to the general list of free items to pick up a new outfit, weapon or accessories for the main character. Any item from this list can also be made your own, just like the movements that you purchased in the Roblox store for example.
This is interesting: how to add a friend to Roblox.
How to dance in Adopt Me
In Roblox, the game Adopt Me is most loved by girls, for whom it is, in fact, intended. This is a princess life simulator where they can buy different things (locally), decorate their interior, and exchange items with other players. This game also features movements and values ​​that will remain within the game when you exit it. This also applies to Roblox character dances, which are also available here.
What you need to do to start dancing:
This dance card does not require a chat line. After loading it, move the mouse cursor over the character and click on the LMB;
A list of your character's abilities will appear. Among them there will be a section "Dances", click on it with the cursor;
Click on a character to bring up a menu
A list of several dances will open. Choose any, and your hero will start dancing in one place.
Choose a dance for a character in Roblox
You can change the dance at any time if you get bored. Also moving forward ( back ) cancels the dance command.
The character is dancing in Roblox
Among the possibilities when you click on your character, there are also emotions that he can express. With the help of commands, you can make him sit down, bow, wave or clap. You can test the rest of the features on your character while playing Roblox.
This might be useful: Nicknames for Roblox.
Roblox dance games
You can try to find a game where you can dance on your own. To do this, use the search bar and write down a query in it that includes the word "Dance" ( dance ).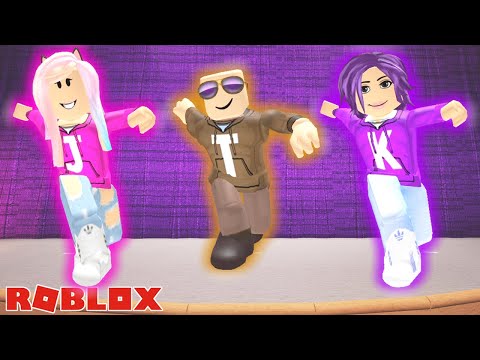 Roblox Dance Games
On the results page, several games will open at once, in which there is an opportunity to have fun and dance. Some games in Roblox do not allow using the codes that were provided above, for the reason that they are created for other purposes. For example, many well-known river rafting on a homemade raft. There are no additional features in the game ( emotions and dances ), as they are not needed here.
Video instruction
Next you will see additional codes and ways to dance in the popular Roblox game. Watch the video.
Published in the rubric "Games"
How to dance in Roblox
Roblox is a social game by its very nature, and luckily the developers have added a few ways to physically express themselves.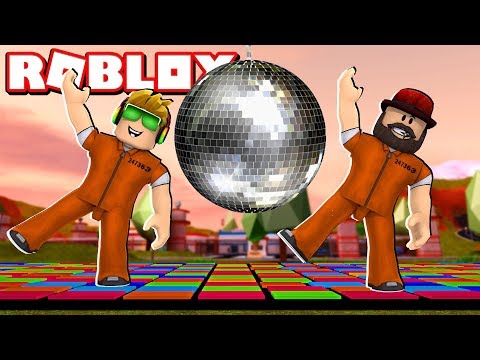 In Roblox, you have a variety of different emotes that you can use to communicate with other players. One of these emotions is dance. Depending on which server you are on, you may have several different dances to choose from. So, if you want to learn how to dance in Roblox, this is what you need to do.
Content
Enable chat
How to dance in Roblox
How to use your own emoji from the Roblox Avatar Store
Enable chat
900 Chat may be disabled for some accounts. If your chat is disabled, here's what you need to do to enable it.
Log in to the official Roblox website.
Click the gear icon in the top right corner of the page. Select "Settings".
Click the "Privacy" tab and scroll down to the "Communication" section.
Search Who can chat with me? on the page and change the setting to All. .
How to dance in Roblox
After turning on the chat, you will need to enter the Roblox game.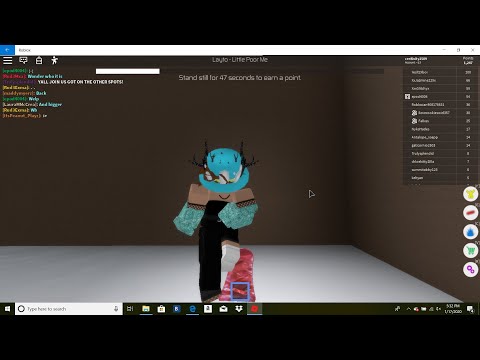 Once you enter the game, all you have to do to dance is open chat and type /e followed by the command you want to type. For example, if you want to dance, type /e dance into chat and then press Enter. There are three dances on default servers in Roblox. To use other dance animations, put 2 or 3 at the end of /e dance and press Enter. Below is a list of all emotes available by default in Roblox:
Hello : /e hello
Dance: /e dance or /e dance2 or /e dance 3
laugh : /e laugh
Dot: /e dot
Wave: /e wave
Be aware that custom Roblox servers may have more emotes than listed. To find out which emotes are used in each game, it is best to join the game's Discord server if they have one and chat with other players about emotes. You can also search to see if that particular game has any custom emotes.