How to dance on a cruise ship
Dancing on a cruise ship
She's Irish, she's sarcastic, been to every single continent in the world, worked 6 cruise ship contracts, toured China, taught at Millennium in Shanghai & Beijing, danced for Taylor Swift, lived in France, currently signed to MSA in Los Angeles, managed BASE-studios in London and the list goes on and on… my point is: she knows what she's talking about, alright.
She's a dear friend of mine, who will tell you things straight to your face over a Texas Sized Mango Margarita, so get ready for a chat about all the inside information you need on what it's really like to dance on a cruise ship.
Introducing: Sarah McGinley. Instagram (@sarah.mc.ginley)
Take it away, Sarah!
When I was at full time training in our final graduating year of college at Performers College UK in London, they allowed us to audition for jobs. There were 3 jobs that everybody wanted:
1. To dance on X Factor
2.
To dance on West End Show
3. To book a world cruise ship. 
How did you book a cruise ship job?
There was only one way to book that job: Through a cattle call…sorry "live audition". You would patiently wait in a line outside Pineapple Dance Studios in London. The line was longer than The Great Wall of China.
We all looked and dressed the same and knew what to expect. 5-600 girls all dressed in high waisted pants, fishnets, a colorful crop top and a red lip.
(Always a red lip).
The audition choreography – which styles are required?
You would learn an audition choreography that would consist of every dance style possible to mankind. 4×8 counts of ballet, jazz, hip hop, tap and ballroom.
Later I understood why, because the shows really are all so different on the ship. Therefore they need dancers that can execute all styles.
An 8 hour audition process
Each time you made it through a round of cuts, another style would be given, and most of the time some simple partner work.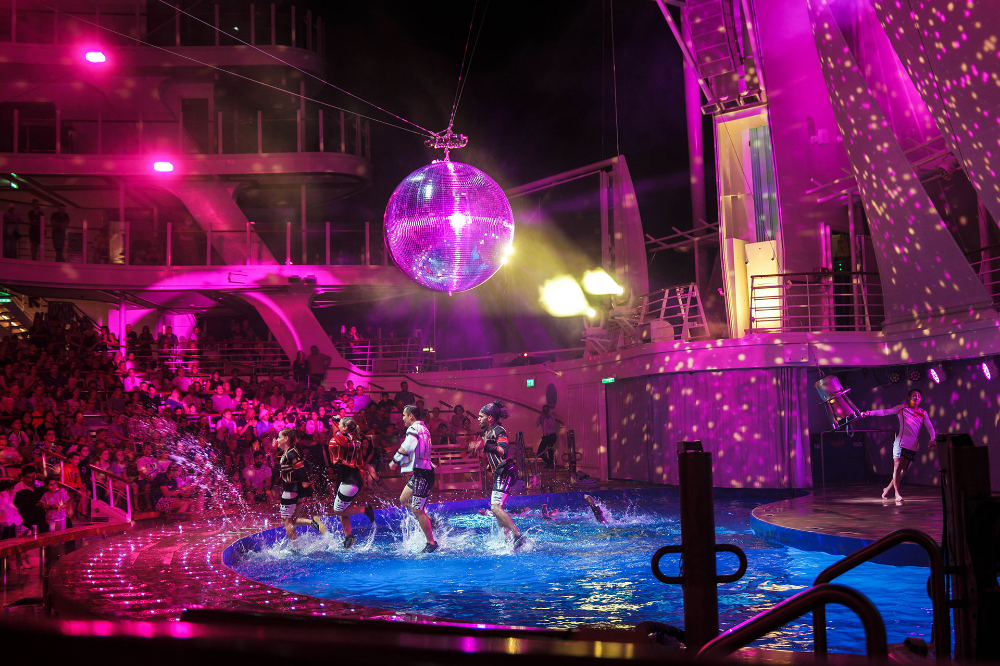 I have been to some auditions that lasted 8 hours so I guess what im tryna say is pack some snacks.
However, I have been to some auditions where they are mainly looking for showgirls/cabaret jazz girls. At these auditions they will simply ask you to do jazz walks from the corner and a double pirouette on each leg, then they make a massive cut leaving only a few dancers.
We like those quick auditions….more of those please. 
Your nationality doesn't matter – paper work and visas
Working on a cruise ship, it doesn't matter what country you are from because you will now be working at sea – which is "maritime laws".
Your visa is simply a "seafarer visa" called C12, but the ship look after everything for you. They make the visas for you and provide all information you need.
You just need a full medical test done to prove you are mentally and physically well.
(Maybe you'll also like: "How to get an american artist work visa" here)
The rehearsal process
I took a job with Princess cruises, and our rehearsals were 4 weeks long in Santa Clarita, California.
This was honestly the most fun process, and the apartments and studios provided were incredible.
In those 4 weeks we learned five one-hour long shows, all different styles and genres. They also had a costume warehouse, where they'd fit us for wigs, hairpieces, tights, and shoes. In my opinion the most fun days were the days trying on wigs. 
"The Install" – The first days on board
After you finish 4 weeks at the Princess mothership in California, you board your ship for what is called "The Install". This is where the cast from the last ship are still onboard and you spend 2-3 days doing a handover. You watch the shows performed by the cast already onboard and you meet who's track you will be filling.
I met the dancer whose role I will be replacing and she talked me through where my place was in the dressing room, where I would need to pre-set my costumes and props for the quickest changes, and lastly introduce you to your dresser (the person that dresses you side stage).
For many numbers you have 30 seconds to change shoes, wig, costume and get to the other side of the stage (a gal needs help) – enter the amazing dressers.
You have to look like the dancer you're replacing
Costume designers will also be with you during the first days on the ship to alter any costumes that are needed, but generally you are very similar to the dancer you are replacing.
Please bear this fact in mind when auditioning. 99% of the time they need someone to fill a track i.e. fit the costume, so you could be the most fabulous wonderful dancer but maybe too tall, so it's really not personal.
Most trained dancers are capable of performing these shows and doing this job. 
Rehearsing on a moving boat?
When the handover is over the theatre goes dark and we begin to practise the shows on stage with the set we didn't have in rehearsals ( in one show there was a moving cadillac on stage so it's needed). There are also a lot of trap doors and floor parts that move down, up and out in shows and it takes a lot of getting used – whilst also on a moving boat.
On big liners you cannot feel the boats motions…on smaller liners you definitely can. 
Are you doing the same show every single night on a cruise?
The rule thumb is a show cannot repeat on a cruise, so for example if a cruise is 10 days they will see all five shows every second evening of their cruise. During ten days you will work 5 nights and all of those nights are nights at sea so you never "miss out" on seeing a new part of the world.
On a show night you perform the same show 3 times in order for all passengers to have an opportunity to see the show. That is a really nice feeling! The theatre capacity is 2,000 people.
Every month we would record our shows and send them back to the head office and they would tell us if it needed to be cleaned or rehearsed, but I always had great casts who kept it clean so we were only really in rehearsals if somebody was injured or sick.
Did you ever change the shows? Did you ever get bored of the repetition?
After 3 months a choreographer would join us onboard and teach us 5 new shows for our next ship.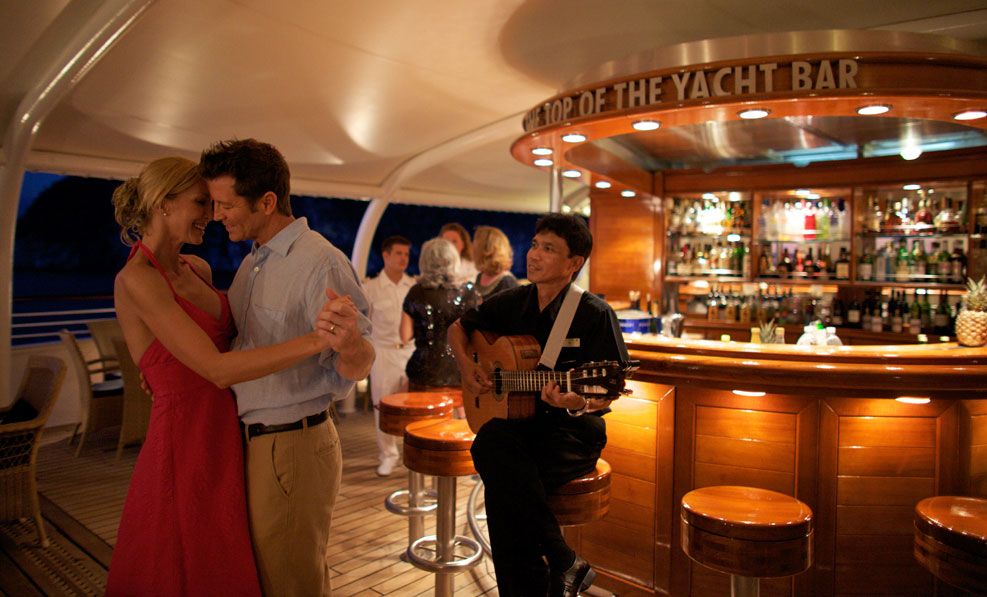 The contracts were 4-5 months. I would take a 6 week holiday after a contract ended and go to a new ship afterwards, so I never got bored of the shows. 
Let's talk about socializing – do you want to kill everyone after a week?
On my ship dancers shared a cabin with another dancer, you live in a bunk bed, and singers had their own room. However 9 out of 10 dancers would fall temporarily in love with an officer and move to a new cabin with a balcony and a hot tub, so rarely were there 2 dancers sharing.
I loved my roommates so much though, you build a bond like a sister and get to know people in a truly different way. In such small confinements there is nothing to hide. Your whole self is on show and you cannot choose what mask you would like to wear that day.
Did you have a romance… or a "showmance" yourself?
I "fell in love" many times onboard but I wholeheartedly preferred when I was in my bunk bed with my roomie chatting until 3am.
The perks of living on a cruise ship
Food and drink on the ship are 24 hours,
On the top deck there is "movie under the stars"
A swimming pool as to your access
As you're mincing around, passengers are telling you how much they loved the show.
The downsides – spill the tea, please
Bad sides of living on board:
Paying $20 dollars for 60 minutes of WiFi can grind on you
There is a lot of ship politics and drama that no matter how much you say your going to stay out of it you are in some way sucked in. 
Do you actually get to see the world outside the cruise ship?
You really do get to see the world. Most places you revisit 7-8 times and there are some places I could walk you around blindfolded now.
Sometimes the ship would dock and stay there for 2-3 nights, so that would be really exciting when you got to stay overnight in a city.
However the con of travelling on a ship is that you don't get to mix as much with the people of that country which is something I feel is important to truly soak in a culture. 
How much time do you spend on/off the cruise ship?
There are 2 typical days on board:
A typical Sea day / performing day:
Wake up drink coffee on the top deck for ages it was my favourite thing to do
Watch the sea, it makes you feel so small.
Go to the gym for an hour
Eat a really big lunch to set me up for that evening
Go to the dressing room about 4pm do my make up and pre set my costumes
Warm up on stage, and go through the show I was performing that night mentally. There was a lot of partner work so i liked to run through my lifts with my partner once before the show.
Then the marathon would begin you would repeat the show 3 times
At 10pm my cast and I would all go for dinner together and most likely wine because it was tax free and only 6 dollars for a bottle of champagne.
A port day / adventure day:
Wake up at 7am
Get off the boat and just spend the day exploring.
I always went on excursions and tours planned by the ship so that I could see everything, luckily the dancers could do this for free.
The passengers paid $2-300 per excursion so we were super lucky. 
Be careful with who you work for – Know your worth
I don't want to glorify my experience because like everything, there are good and bad companies.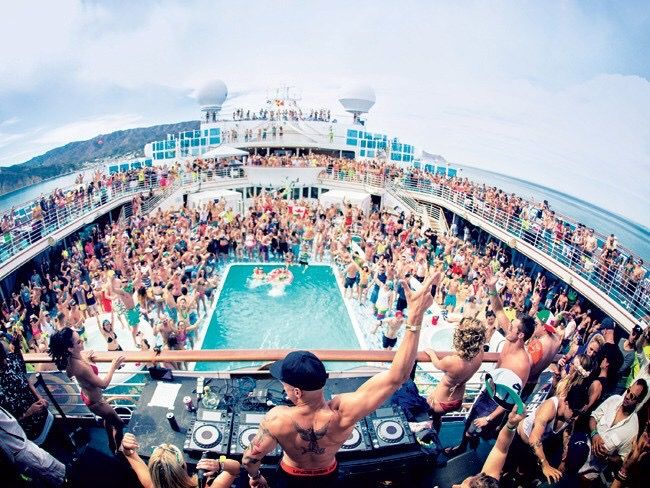 Some hungry, graduated dancers just want their first job, and just want experience. I understand that but know your worth.
I have close friends that have told me close to horror stories of their ship experiences with mainly Italian cruise liners (Costa, MSC) where they worked dancing in the show and also had to work in other areas of the ship like the library? teaching in the gym…ect. they were called "cruise duties"….almost like chores I guess?
They weren't allowed to eat anywhere else except the crew mess (rice and fish heads no thanks) and their pay check was not cute. 
Let's talk about the money –
You can make $3-5000 per month
Now let's get to the good part and the reason most dancers like working on cruise ships: the money.
As an artist it's hard to find financial security in a dance job but a ship is a great way of doing that. Many of my friends have bought houses with their ship money or invested in property/businesses to secure a future.
It is a great way to save money. With a good company you should expect to make $3-5000 per month. Normally you will start on $3500 per month and your wage will increase every time you take a new contract to incentivise you to stay with the same company.
It's normally capped at $5000 per month however you receive a bonus of about $4000 every time you complete 3 contracts.
(Read the blog post "How much a professional dancer make"here)
You can also have the opportunity to work in different parts of the company as a skeleton cast for a new show, a swing, an install overseer of shows, a teacher of shows, and/or quality control of shows. Many dancers on ships I know have spent 5-10 years with the same company – loyalty is rewarded and encouraged with this gig!
Any expenses?
All your food on board is provided so my only expenses were wifi and phone cards(that ain't cheap) so forget instagram scrolling, because the reception is terrible, you will simply have to actually TALK to people… imagine that.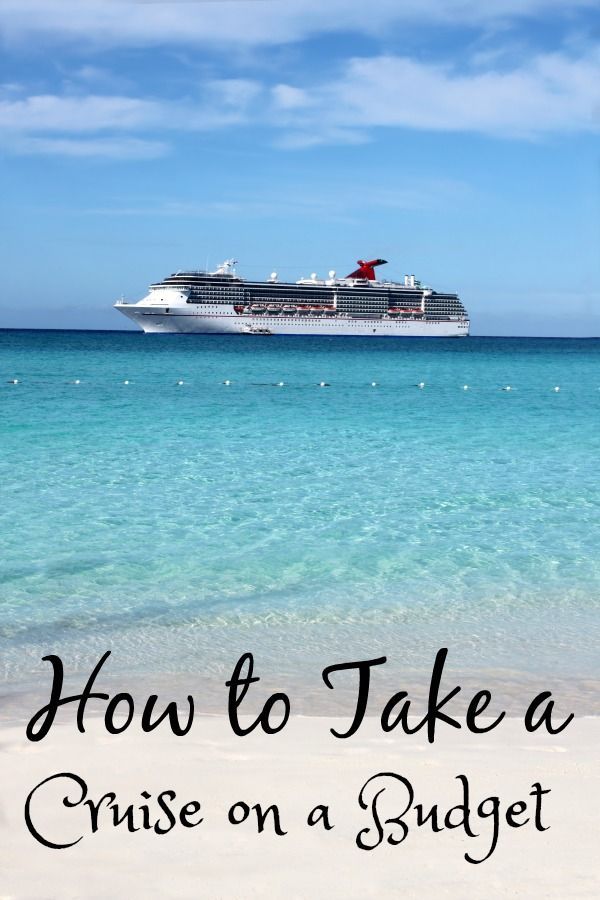 (Read "24 Easy Ways To Save Money As A Dancer here)
Companies you'll reccommend for dancers?
(Read about Dance Agencies in LA & How To Get Signed here)
Finish this sentence: Dancing on a cruise ship is for you if….
… you want to use the world like a travel brochure, save money, have a dance, fall in love with someone instantly for 6 weeks that youll never talk to again. If that's you, get yourself on a ship! 
Finish this sentence: Dancing on a cruise ship is
not
for you if…
… you value WiFi and privacy and cannot follow rules…..If that's you, you will struggle but you will learn a lot about yourself. I was one of those people and I don't regret a thing. I learned more about myself in that time then I did about anything else.
SYNOPSIS: get your red lipstick on and practise your high kicks!
Follow Sarah McGinley on Instagram to see what adventure she's up to next or for any questions you may have! IG: (@sarah.
mc.ginley )
Popular Cruise Dances: A How-To Guide
By Brooke Franco
-
Photo by DrBobSal, Canva, jennifery809887
Another fun installment from our Couch Cruising series to try out at home with your family...
After pool lounging and cocktail sipping, the next activity you're likely to take part in on a cruise is dancing. Before cutting a rug at the next sail away or themed party, we've created a guide on how to practice popular cruise dances at home. So get up, slide to the left, cha-cha to the right, and create a lido deck party in your own living room. 
1.
Cupid Shuffle
Get in sync with the party the next time your Cruise Director leads this dance song favorite.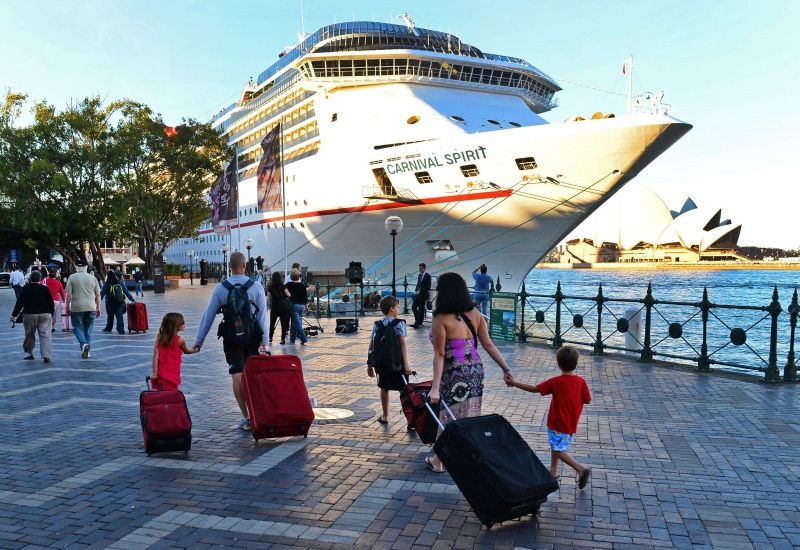 We recommend moving the furniture out of the way for this one to have extra room to boogie.
2. Cha-Cha Slide
The easiest way to learn the Cha-Cha Slide is to follow along with the song's lyrics. These instructions will also help you learn the steps. Now, everybody clap your hands! 
3. Electric Slide
Considered a dance party standard, the Electric Slide is made up of a few easy repetitive moves that make up a line dance. It's so simple to catch on to, it's electric! 
4. The Wobble
Mastering the Wobble requires learning four basic steps danced in a pattern. Can't figure out the moves? The song's catchy beat is still guaranteed to have you up dancing along with the crowd.
5. Macarena
The dance to this '90's chart-topper by Los Del Rio involves a basic step and arm movement repeated throughout the song. Aye! 
6. Y.M.C.A.
There's no need to feel down if you've yet to master the dance moves to the Y.M.C.A. Let your arm movements spell out the four letters in the song as demonstrated by the Village People. 
7. Limbo
How low can you go? Grab a broom or a pool noodle and have two family members hold it from opposite sides. Bend your knees, move forward, and see if you can make it under.  
Looking for other ways to keep the party going? Check out our 6 Catchy Cruise Playlists.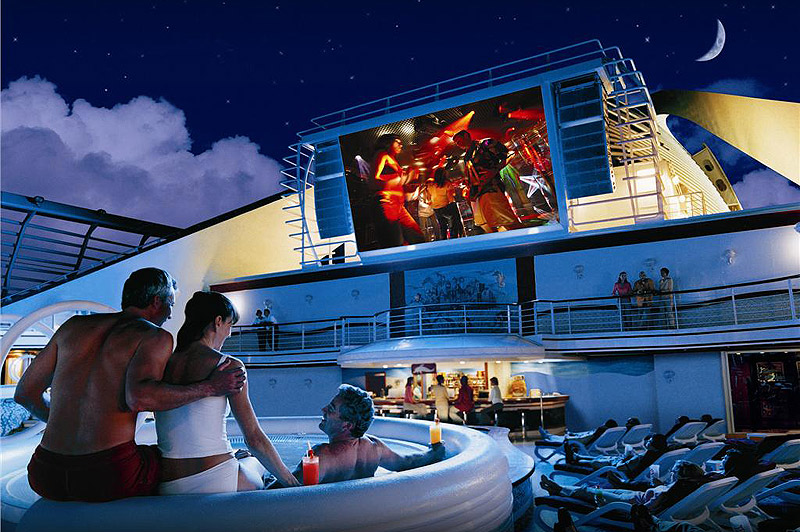 Did you know several cruise lines are hosting their own dance parties that you can take part in via social media? Check out our advice on how the cruise lines are helping you cruise from home. 
Show us your dance moves! 
Share on: Facebook, Twitter, Instagram, or our Forum
Meet a girl who has been living and working on cruise ships in Singapore for 3 years
Tanya Khavanskaya has been dancing since childhood. It was dancing that brought her to a large cruise ship in Singapore. We talked with the girl about how life works on the liner, why she doesn't like the Asian mentality, and about working during the pandemic.
About life in Kyiv
I am from Kyiv, where I was born and grew up. When I was a child, my parents sent me to dance. Quite by chance, I don't remember that I really wanted to dance. At first I was engaged in folk, but I didn't like it at all. Therefore, they transferred me to the ballroom. I was then 10 years old. Everything has become more interesting there: competitions, beautiful dresses, partners.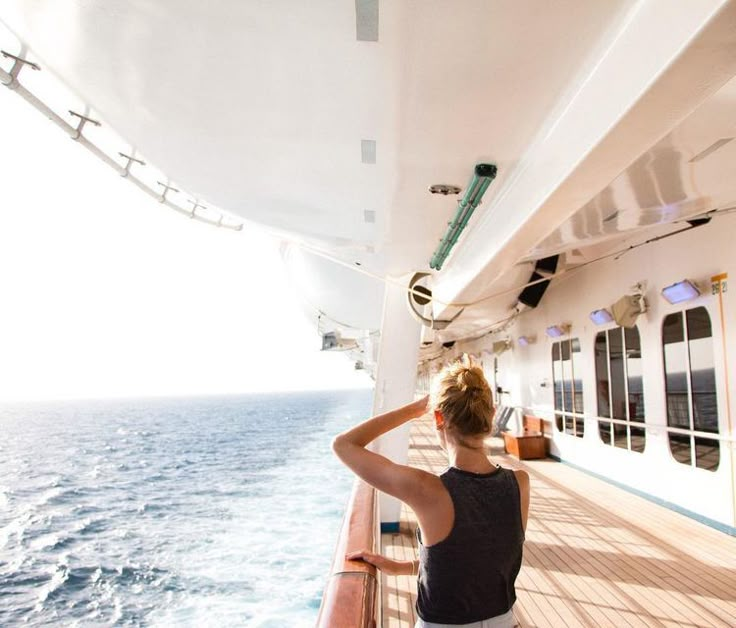 And as I grew older, this moved to a more serious professional level. My parents have always supported me in this. Now I dance Latin American dances. This is cha-cha-cha, samba, jive, where there are short dresses, self-tanners and all that. My partner and I often went to festivals, but to perform at them, you need a lot of money, and it is very difficult to earn money by dancing in Ukraine. Therefore, we decided to open a small club and train children there.
I've always wanted to be a coach. I imagined how I train children, teach them everything. I used to be on fire with this. But in parallel, I entered the law school in order to have a higher education. It's not that my parents forced me, I myself understood that dancing is too incomprehensible. I wanted something stable, so that there was confidence that I had another way, if anything.
But then [while studying at the university] I really wanted to dance. Initially, we had amateur groups, then the level became more professional: I began to study coaches, clubs, follow other couples, ride festivals.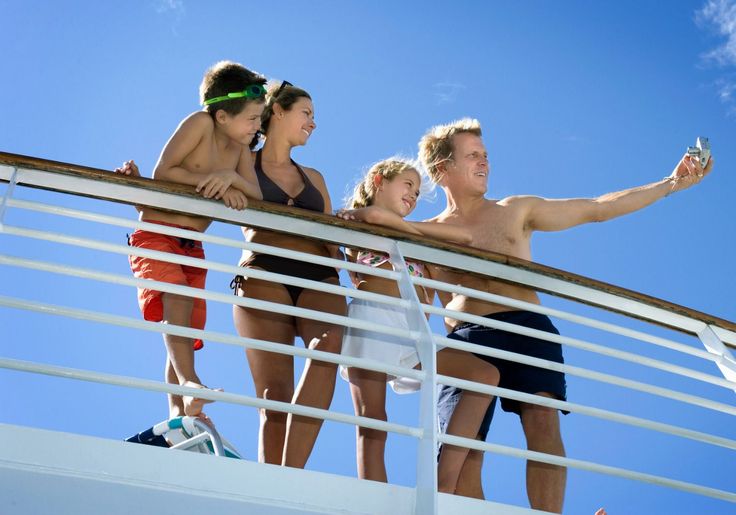 This atmosphere does not give you any right to choose. You are drawn to it.
About my first trips abroad
Until I was eighteen, I danced and participated in tournaments only in Ukraine. Our first foreign tournament was in Russia, then we danced in China, and then went to England. You don't go to tournaments to earn money. At these competitions, your rating as a dancer is formed: in the ballroom world they give you a surname, and you roughly know what a person is like - by the number of his performances at competitions and awards. To be honest, the trips themselves were not particularly surprising, because the tournaments are the same everywhere. They are held at a high level both in Russia and in England.
Then we started going to China every summer to lead groups there. We were found in Ukraine by a Chinese agent - he was looking for couples to bring them to conduct master classes. In general, this is a common practice in the ballroom world, European faces are very much appreciated everywhere.
Therefore, it is not difficult to get to China, many of our people live there, create their own clubs, and work. When we traveled, we were sometimes met with the red carpet . Or, I remember, we did lectures and at the end we left 20-30 minutes to take a picture with everyone, sign everyone on a piece of paper, although we are not some kind of world stars. It was a cool experience because we traveled to different cities.
About how I got on the ship
At some point, my partner and I (he was also my partner in life) decided that we needed to save up some money. In Ukraine, with competitions, it is almost impossible to do this - everything that you earn, you spend on preparing for competitions. We wanted to go to live abroad, to Europe or America.
At first it was just some kind of dream, but I slowly began to move in this direction. I even took Polish courses because I was thinking about moving to Poland. But for this you had to make decent money.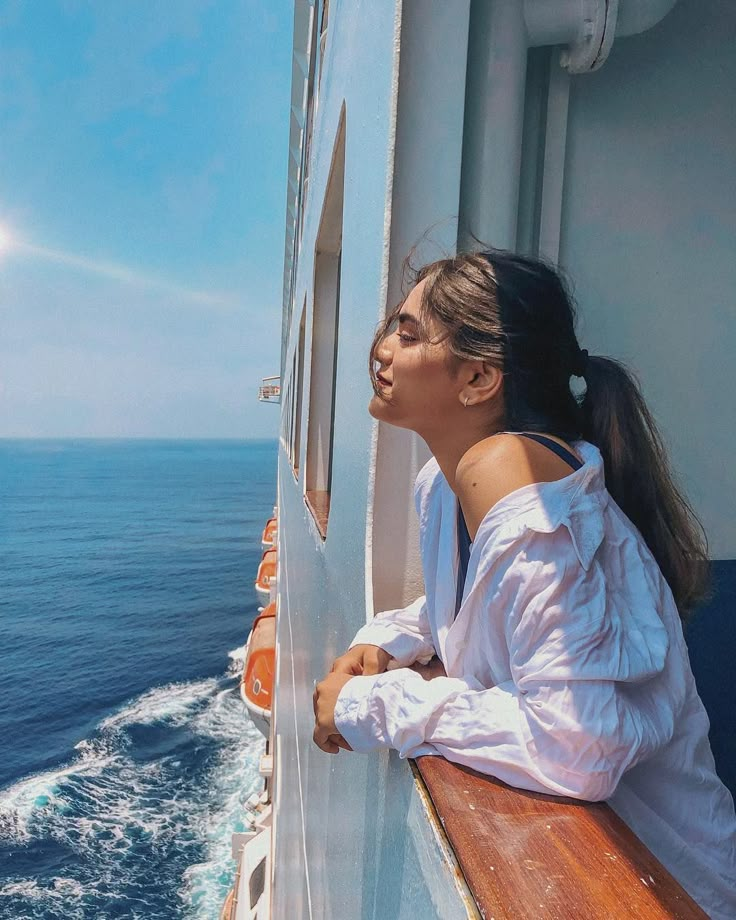 In 2018, very few people in Kyiv knew that you could go dancing on a ship. There were very few couples who did this. But we knew some who flew on an American liner and decided to take a look. There are agencies in Ukraine that recruit dancers for cruises. We wrote to them, but at that time they did not have any contracts. And after a while, through acquaintances who danced on the ship, we learned that two couples were needed there. We packed our things and went to Singapore.
There was a port through which the liner sailed to Malaysia and Thailand. In general, I like to learn everything about the place I'm going to. So I fly somewhere to rest and read everything about this city: where to eat, where to go, where to change money, down to the smallest detail. Sometimes it even happens that we come somewhere, I'm not so interested anymore, because I studied everything on the Internet. And when we were going to the ship, I learned everything I could, looked at all the existing blogs.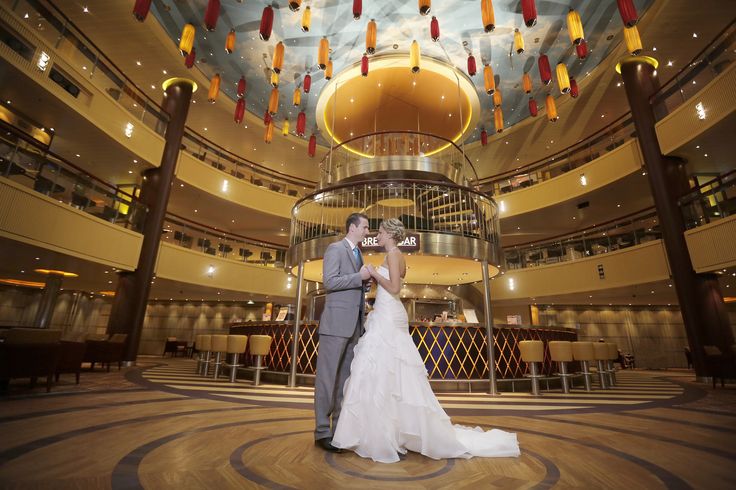 But still, there was no understanding of how our work would be arranged.
You understand how tournaments work, how you work, how you teach children, but a ship is something completely different, and there is little information about it. I had no idea [what was waiting for me], according to the descriptions, I had one picture, and when I arrived there, everything turned out to be different. I remember I was shocked when I came to the first rehearsal, and there the guys were all like that in jeans and sneakers, and I was standing: dancing shoes, mesh, dress, some kind of bandages. That is, there is a completely different dance life.
I have changed three ships in the last three years. But it was the first one that became a turning point for me: I broke up with my partner, met another guy, realized that I no longer want to teach and that the ship is not an intermediate point for accumulation, but what I want to do now, in the moment.
About how life works on the liner
At first, I was constantly lost, because it is difficult to move around the ship.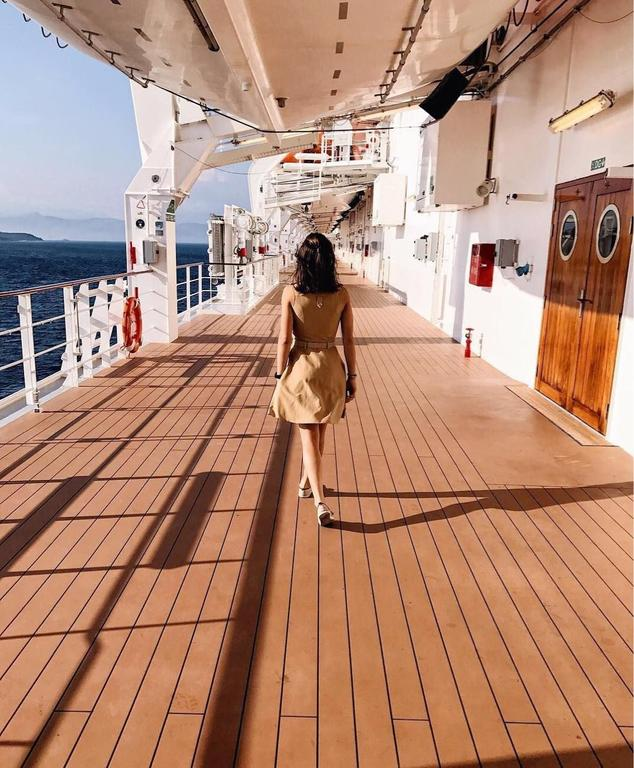 It is straight, without any labyrinths, but not everywhere there is a passage. Let's say that in a shopping center you went up to the 3rd floor, went from beginning to end and went upstairs, and here there is a passage only to a certain floor and some elevators are only in certain areas. And I remember how one of the first days I wanted to go sunbathing by the pool. In general, I probably spent 40 minutes looking for how to get to the pool, and never found it.
There are also a lot of specific rules for workers. When you arrive on the ship, the first week there are lectures on rules and safety for the staff. But in the first days, you don't have time to study something else and just break everything that is possible. For example, we are not allowed to ride in passenger elevators. We can go to the passenger area in normal clothes, this is normal. But somehow we got to training through the passenger area: and I, in some kind of top, a short skirt, slippers, with a huge bag, was riding in an elevator with passengers.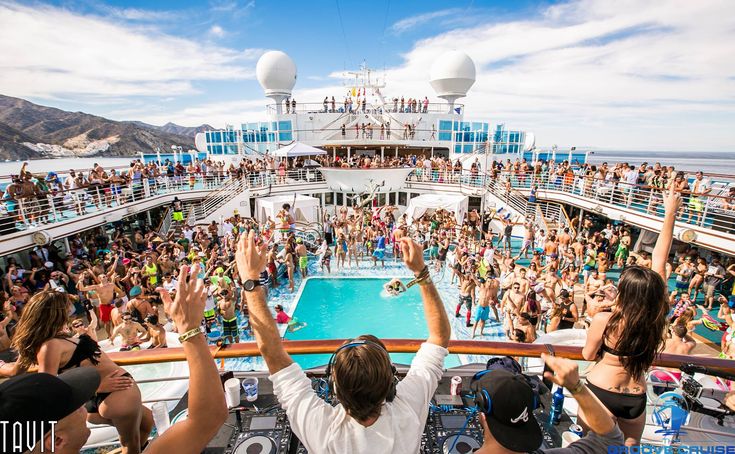 You can't do that, but then we didn't even know about it, we walked around, greeted everyone and constantly caught surprised looks on ourselves.
There was another very memorable moment when we were walking along the Suez Canal and we were given a lecture about pirates. This zone is considered the most dangerous. We had to close the windows, it was impossible to go out onto the balcony and open floors. There was something very nautical and adventurous about it.
I have no problems with English, but there are a lot of Russian-speaking staff on the ship: the manager who manages all the dancers, acrobats and singers is from Belarus. And among the dancers, 18 out of 25 people are Ukrainians. But now it is also due to quarantine, there are usually a lot of Brazilians, but Brazil is now closed, so we have a Ukrainian movement.
The contract lasts 7-12 months, then you go on vacation for a couple of months and then return to the ship. When I come home, I feel great about it: freedom, dry land - these are indescribable sensations.
But a couple of weeks pass, and I am again drawn to the ship. First, because we live here as a huge family . Roughly speaking, we all eat together at the same table, we are neighbors, we work together. And you see and communicate with these people more than with anyone in the city. And when you leave them, some kind of emptiness forms, because you are alone in the apartment and you no longer see such a large number of people every day. Moreover, it is not necessary to be best friends there, but communication on a ship is completely different, not like on land.
I have been on the ship for 7 months now, and due to the pandemic, it is not clear how much longer we will stay here before the next vacation.
How the work on the liner works
We perform here at the show, according to the contract we have to have 12 shows a week. In normal times, covid-free, we never worked all 12. We always had several days off a week, because there was a very large line-up and the opportunity to do different shows with different dancers.
We were constantly changing: someone this cruise (usually lasts 3 days) works, someone next.
Now we have a very small cast due to the fact that the company's budget does not allow, and it is difficult to gather people. And we have 3 cruises a week, we work 3 shows per cruise. We do shows, dance classes, perform ballroom dancing. And, basically, everything. Sometimes there are rehearsals when new shows come up, but that's rare.
It's easy, especially if you come to the ship from tournaments with strong physical fitness. All shows take place in the evening, so during the day we relax, go about our business. The only thing that was hard was when you spent the whole day in the city in a scurry (a day off for the staff, when you can go to the city. - Approx. ed. ), and perform in the evening. And I constantly quickly ran, put on make-up on the go in the bus - and at the show. But still, I'm sort of charged with all these emotions. Therefore, it has never been difficult physically.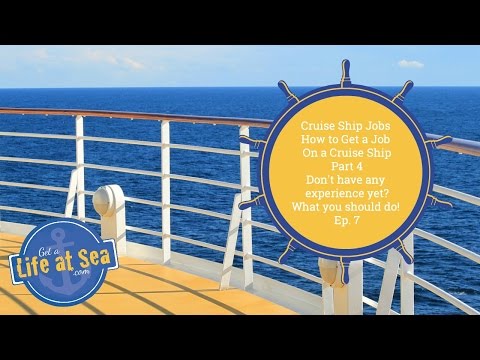 Pandemic times
If our captain can be trusted, we are the first to receive a document that allows us to travel around the world during a pandemic. But it was a cut down version of the cruise: we just sailed out of Singapore to the sea, stayed there for a day, then returned to the port. Our passengers perceived it as a trip to the country, because 30 percent were exactly the same people who took a cruise every weekend.
During quarantine, we may have half as many people on board as usual, about 1,700 people. And inspectors are constantly walking around the ship with checks and deducting points for the liner - for example, if someone is sitting without a mask and the staff did not reprimand him. They also measure the temperature twice a day, in the morning and in the evening, and we take a coronavirus test once a week. In the first month of work [during the pandemic], we did them almost every day, and they also took blood from us often. We are told that if there are many violations, the ship will be banned from working.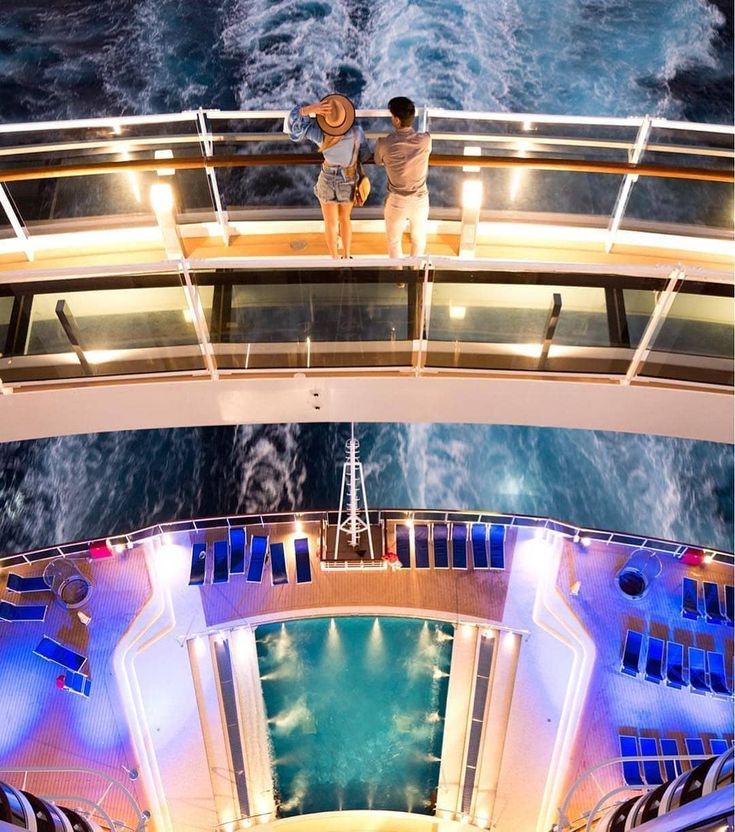 But this is Singapore, that's to be expected.
But during our work, not a single case of infection was detected. This is just because the Singaporeans are not so strict, but just tin as strict. And it's still stricter on the ship than in the city.
We wear masks everywhere, we even sunbathe in them. You can take them off only in the pool when you eat and do some kind of strong physical activity, such as dancing or in the gym. The social distance here is also not just words, the inspectors practically stand with a ruler and check the distance between people in the queue.
In addition, only in April they began to let us go to the city. Before that, for 6 months we were constantly on the ship . When we were driving, we were told that we would sit in quarantine for a maximum of a month, and then they would definitely start releasing. I think if they told me in Ukraine that I would have to stay [locked up] for 6 months, I would immediately go head over heels.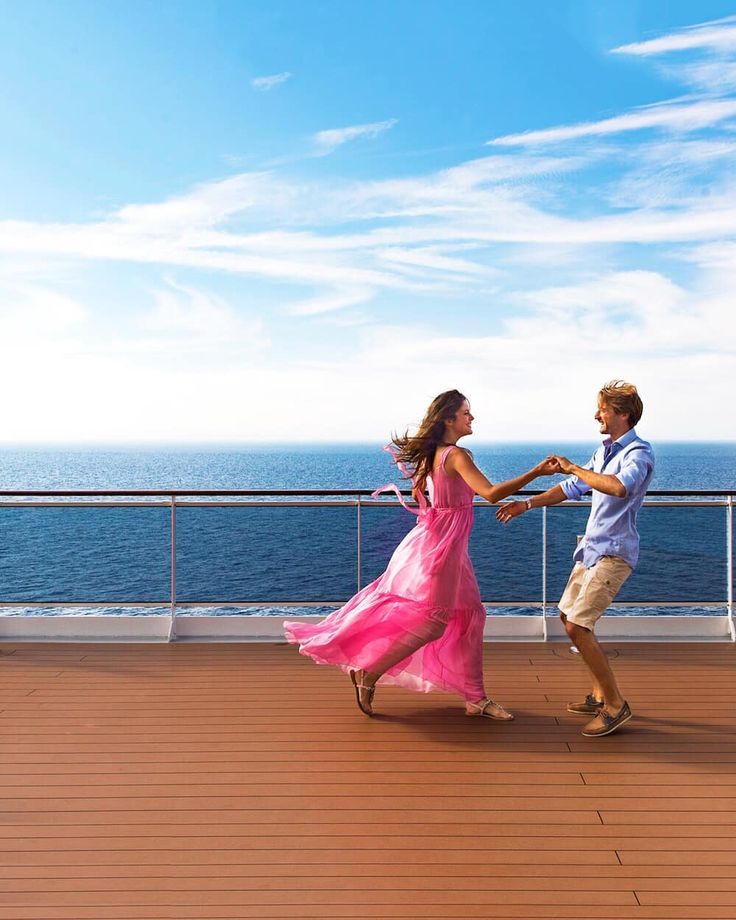 But here you somehow switch a little. You get used to this thought and understand that going out is dangerous both for you and for the whole ship. Therefore, you simply abstract from this: you work, go to the gym, order some things from that world in online stores and supermarkets. And, in principle, if you agree with yourself, then you can tolerate it normally.
Now they have started letting us out about once a week. And recently, my partner and I were in the city, and then I lay on the bed in the evening and with such trepidation squandered this exit in my head. How I went into the fitting room, drank coffee, walked along the street and got so high from this moment, as if I saw a jumping whale. And all this changes you a lot, you begin to appreciate ordinary things.
At the same time, we - the entertainment - have a lot of privileges.
We can go to restaurants, swim, enjoy all the passenger benefits of the ship, and the rest of the workers are not even allowed to go into the passenger area.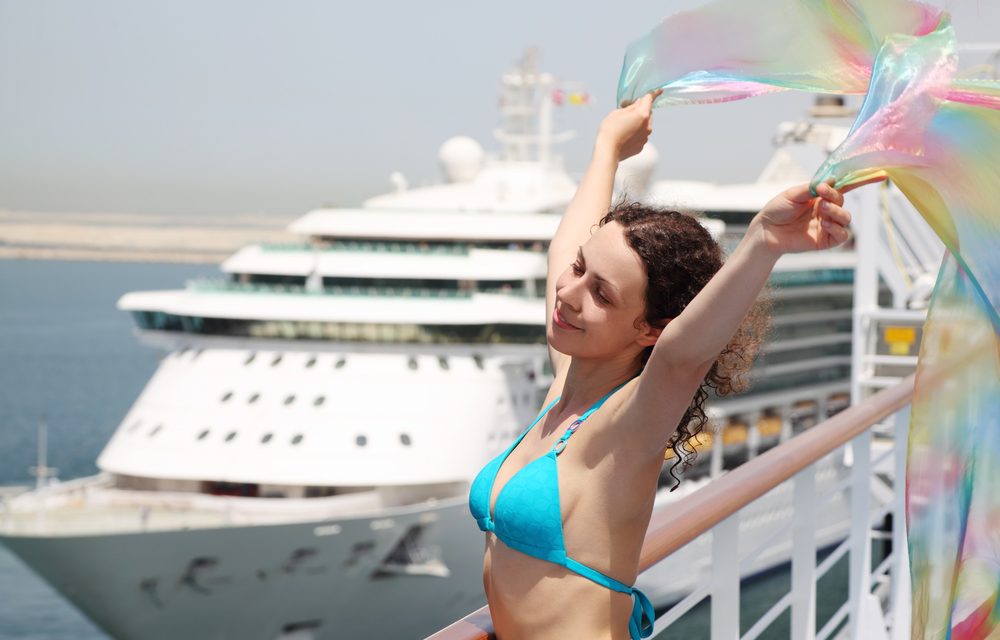 They live on the lower floors, where all the cabins are windowless, and work seven days a week almost from morning to evening. I don't know how they deal with it psychologically.

About the Asian mentality
I have a difficult relationship with China. We had the second contract on the liner in China and Japan. There were only Chinese on the cruise, and due to the difference in mentality, it was difficult to contact them. It is difficult for me to understand their actions, which they consider ordinary. For example, we had a problem that in the hall in the middle of the ship they were lying with a bed and pillows, because they were afraid to sleep in the cabins. At the same time, Singaporeans are, as it were, also Chinese, but they are completely different. Singapore is a beautiful city where I feel at home. After Kyiv, this is the most dear, cozy and home city for me.
They have very interesting views on city rules, so the whole city is just polished up.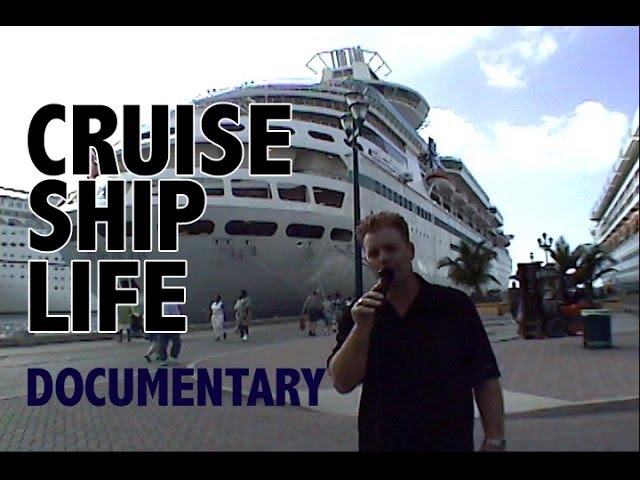 One day we were walking all night, and I rubbed my legs badly. There was no choice, I just took off my shoes and walked barefoot. And I was comfortable, and my feet remained absolutely clean. No one will even throw chewing gum on the road there, because they are banned in the country so as not to pollute the city and the shoes of citizens.
Even here you feel completely safe, even at night. Recently we were in a fast lane and I needed to update my macbook. We were sitting in a cafe, it was being updated for a very long time, and the thought even came to me: "Why not leave it to the girl who works at the next table and go for a walk?" But my partner still dissuaded me, because, if anything, we would have a lot of problems returning to the ship. And now I understand that it will be very difficult for me to return to Ukraine, when I have already got used to such an attitude.
About plans for the future
It's hard for me to talk about what will happen. I still do not understand too much when we will return to land and what we will do as soon as this happens.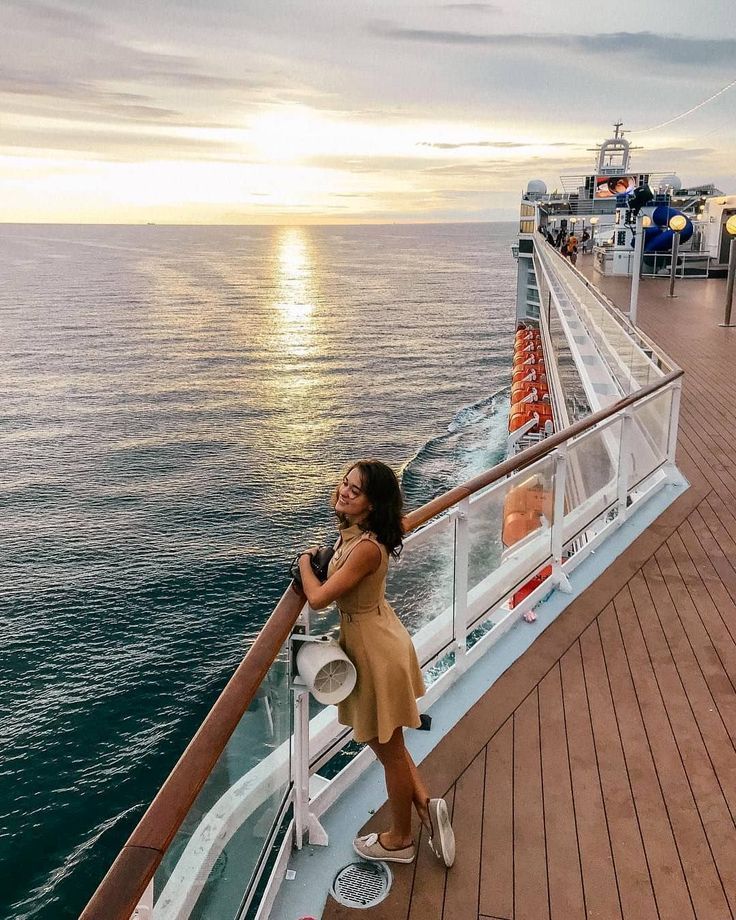 You will have to start everything from scratch, because on land you have nothing and you are practically nobody. It is as if we are going to get out of prison and will need to be socialized. But I like living on a ship, here I understand how my life works, but there is no yet.
It all depends on where we live. If you do not go into details, but simply follow your inner feelings and the call of your heart, then it will be Singapore or Sydney. But in any case, I already want to live a little, buy a house, take care of a family, travel not on a ship and not at work. I love the ship, but sometimes there is not enough routine here.
Jobs for dance couples on cruise ships
Dance couples are always busy. Trainings, training camps, competitions, seminars - and so all year round, with small breaks for occasional rest. In such a difficult regime, there is often a desire to drop everything and break out of the "vicious circle".
Physical activity combined with emotional stress can lead to serious psychological stress, and as a result, the end of a dance career and a complete change of activity. Unfortunately, this is a common situation in sports ballroom dance life.
How can you ease the pressure of this circle while still doing what you love and improving your dancing skills?
A great opportunity to change your daily dance routine is to work on a cruise ship. A job that will not only not interrupt your dancing career, but will also give a new impetus to further conquer the sports dance Olympus, experience working with the world's best choreographers, and most importantly, the growth of new professional qualities as dancers. Not without reason, to raise the emotional and physical tone, psychologists recommend changing activities and the usual daily routine.
Where else will you get the opportunity to combine all the benefits and pleasures of a high-class vacation with a rich excursion program and work directly related to dancing, will you be able to relieve the accumulated fatigue from the competition and return to the sports dance floor without losing your dance form?
Work on the ship for dancers
The work of a dance couple on the ship is work in the show program.
The number of show programs depends on the duration and distance of the cruise route. The standard schedule looks like this: five to eight shows on a ten-day cruise and two to three shows on three- and four-day cruises. The usual contract provides for the performance of a dance couple - from three to five solo dances in each show, as well as general exits at the beginning and end of the show program. Each time before the next show there is a "run" of the program. In total, the working time of the ball couple, including the "run", make-up and show, takes four hours a day. The rest of the time you can devote to rest and personal training.
The standard duration of a work contract for a dance couple and line dancers from a show troupe is six months. It does not include the rehearsal period, which lasts from two weeks to a month, takes place at training bases on the shore and is paid separately by the employer.
There are also short contracts - from a month to three. They are suitable for dance couples who do not want to interrupt their performances at rating competitions.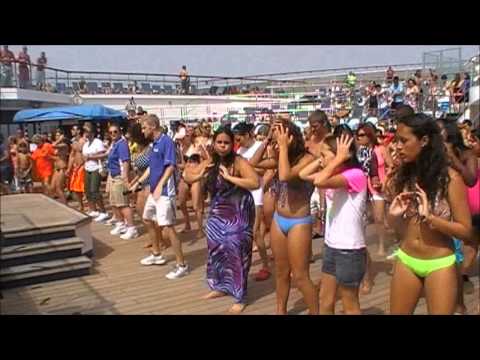 As a rule, such contracts are signed for work on short ferry routes, plying mainly in Europe. For such a contract, a dance couple is required to have their own costumes and ready-made show numbers (mainly from Latin American dances).
Salaries for dance couples on a cruise start at $3,600 USD and depend on various factors. One of the main things is the availability of high-quality promotional materials about your dance duo. The better the studio photos and videos are, the more interest cruise lines will show for your couple. You can read detailed tips on preparing dance promotional materials in the section "Jobs for dancers on a cruise ship" on the website of the agency RisingStars.com.ua.
Due to the long-term cooperation and the good reputation of our agency with cruise ships, the decision on your duet does not take long. If, in the case of direct employment on a ship, dance couples, as a rule, are required to be present at the casting in person, then, if you work through our agency, you do not need to spend money and time on trips with an unknown result in advance.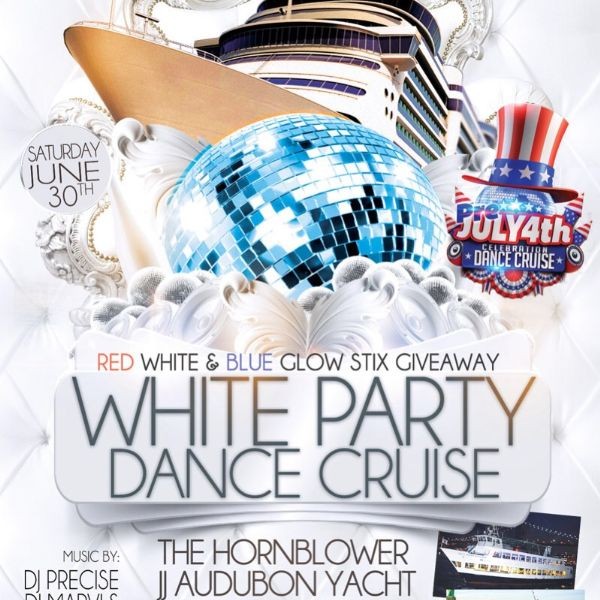 Additional benefits for the dancing couple on the ship
The sports ball couple has an enviable advantage over the dancers from the main show troupe. On the ship, the couple can teach classical ballroom choreography to passengers (so-called hobby classes). It can be both general classes with groups of 10-20 people, and individual lessons. This type of work is paid separately and is a significant increase in the basic salary under the contract. And if the couple has a good language level and has teaching experience, then often such work brings more earnings than the main contract.
Since the couple does not participate in the main production numbers, the attitude towards the "language level" is liberal. A dance couple is not required to have excellent knowledge of the English language and professional dance terms (which, in turn, is often required from ordinary dancers). Normal conversational level will suffice. At the same time, you will have a great opportunity to communicate directly with native speakers and a good chance to significantly improve your English both at the everyday level, communicating with passengers, and professionally, in communication with choreographers and dancers.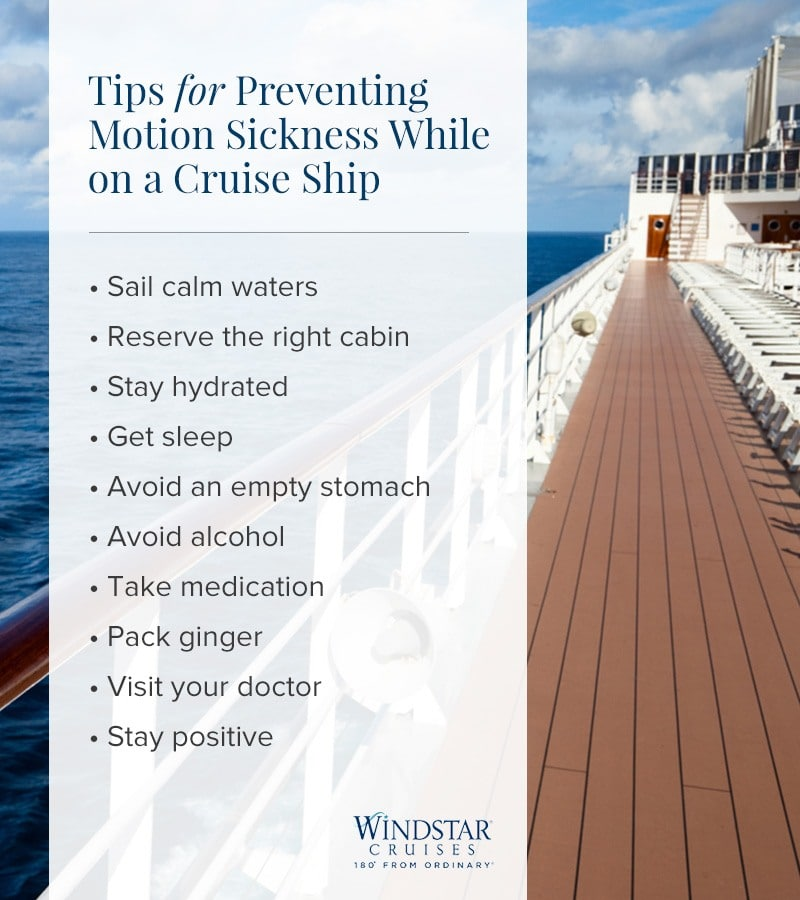 As dancers, you can also gain rich experience by working with the world's leading choreographers. To stage the show program, cruise lines invite the best choreographers from the USA and Europe.
Working on a cruise ship - "pros and cons" for a dance couple
The world of ballroom dancing is merciless and requires 100% return from dancers. And, often, this return does not work in an arithmetic progression of the effort and money spent. "Subjective assessment" is an important numerator in the result. And only a dancer who has spent years training can clearly understand this.
At the same time, the dancer is doing what he loves, reducing subjectivity with daily practice. To the amateurish question "sport or art?" he answered a long time ago. For the viewer, this is a unique magical art of dance, and for a dancer, it is daily hours of work on the verge of physical and emotional strength. And it is clearly visible only in training, where "sweat and blood" those peaks of mastery are achieved, which the admiring spectator will say about - this is art!
The psychological component of the training process is enhanced by joint work in a dance duet.
In sports ballroom dancing, the conflict between partners is a "routine" that is rarely paid attention to. And even less time is spent analyzing and trying to avoid developing a conflict at an early stage.
At the same time, while admiring such outstanding dance couples as Donnie Burns and Gaynor Fairweather (Donnie Burns & Gaynor Fairweather), Marcus and Karen Hilton (Marcus & Karen Hilton), we forget that both duets have danced together for 20 years. And, as history shows, only such stability in joint dancing can bring outstanding results.
Here is one of the episodes in the dance career of Donnie and Gaynor...
about six months in the USA to get acquainted with the peculiarities of the development of Latin American dance on the American continent.Took lessons from various teachers, including the star of the American "step dance" Gregory Heinz.And, a year later, they came up with a new concept of Latin American dancing at the "International" championship at 19
A good example of an escape from the routine, isn't it? hotel and the safest and most comfortable vehicle.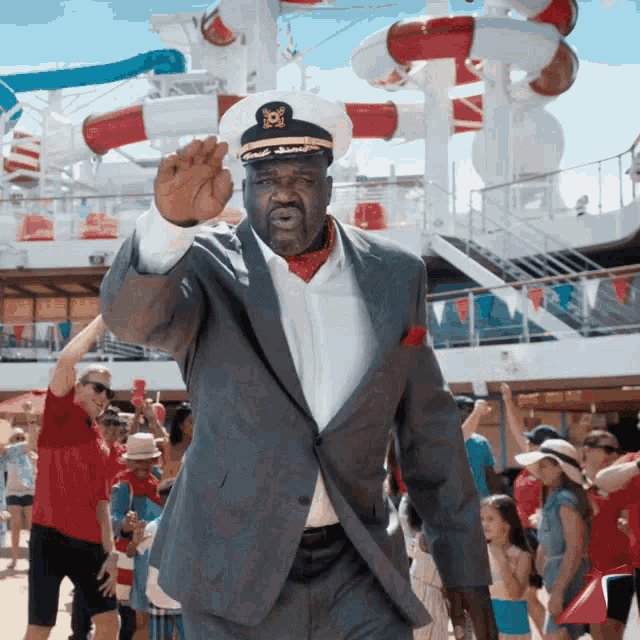 This will allow you to combine work and leisure, will give you the opportunity to visit a lot of attractions in the most exotic corners of the planet, while having round-the-clock access to the dance hall and fitness center.At the same time, you will meet a sunny morning in a new location, even more magnificent than the previous ones - and all these discoveries you will literally make from the comfort of a floating hotel.You will see for yourself that working on a cruise is when the world revolves around you, and not vice versa!0003
What is a cruise ship
Sea cruises are a major branch of the global tourism industry. Over the past ten years, according to the International Cruise Lines Association (CLIA), there has been an annual increase in tourists by an average of 10% per year. Last year alone, the total number of passengers exceeded 14 million. The total turnover of the largest cruise lines amounted to more than $35 billion.
Modern cruise liners fully meet today's requirements for comfortable accommodation and a high level of service.
Large comfortable cabins, spacious decks, swimming pools and solariums, bars and restaurants, sports grounds and fitness clubs, cinemas and concert halls, beauty salons and SPA centers, nightclubs and discos. The largest of them even have water parks and golf courses!
On a cruise ship, entertainment and comfort rival the best resorts in the world. Just like hotels, ships have their own prestige rating, measured by "stars", which, in turn, affects the level and cost of the cruise. According to the technical equipment and comfort of the ship, the level of service on board and a number of other important indicators, cruise lines are divided into four main groups - 3, 4, 5-star and luxury.
There are almost no new companies in the cruise line industry. The world's largest cruise operators have been in the industry for decades. Leading companies increased their reputation and respectability from year to year. Royal Caribbean Cruise Lines, Norwegian Cruise Lines (NCL), P&O Cruises, Carnival and Princess Cruises are a list of the world's major "grands" in the cruise industry.
80% of cruise lines are owned by US companies. The remaining 20% ​​is divided among themselves mainly by European and Asian cruise companies. All cruise lines offer flexible pricing to appeal to travelers of all income levels. Depending on the itinerary, a large cruise ship cruises anywhere from a week to several months, accommodating passengers who yearn to experience the salty sea air, the luxury of a five-star ship, and the thrill of sailing to the shores of paradise islands.
Working on ships is one of the best ways to see the world. Most large companies have ships that, without exaggeration, go all over the water surface of the globe. Of course, if travel is the main motivation for working at sea, you will have a great opportunity to explore beyond the ship, visiting many countries and exotic cities.
Work on the cruise ship for musicians and circus performers
In addition to dancers, artists of other entertainment genres work on the cruise ship.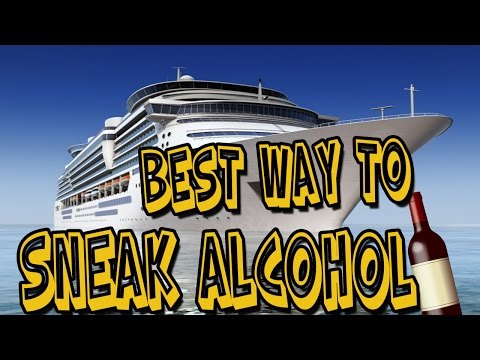 There are many musicians on the cruise ship who work in the evenings in lobby bars, restaurants, music salons and are often involved in the main show. Depending on the ship, it can be solo singers and performers, as well as large musical groups, jazz and classical orchestras.
The third group of artists, in terms of the number of employees after musicians and dancers, are circus artists. The main circus genres involved in the show program are acrobats, aerialists, pair acrobatics (adagio), clowns, jugglers.
To appreciate the scale of the cruise industry, note that since 2004, the flagship of the global cruise industry, Royal Caribbean & Celebrity Cruises, offering sea cruises on more than 200 routes on thirty new generation cruise ships, signed a contract with the world famous circus "Cirque du Soleil". Beginning in December 2004, the circus will perform nightly performances on the Constellation and Summit cruise ships during winter cruises in the Caribbean. It is characteristic that "Cirque du Soleil" concludes exclusive contracts only with the most famous world brands.