How to dance in a latin club
12 Tips For Safe Latin Club Dancing
With so many Salsa clubs appearing around Australia, a night out dancing is a great way to let your hair down and practice all the steps you've learnt in class. However, you should be aware of a few ways to keep safe when unleashing your latin moves on the dance floor.
1. The outfit
First and foremost, to have fun you should be comfortable. This means wearing something stretchy that allows for a full range of movement, as well as being light, so you don't overheat. Footwear is critical; leather dress shoes for men to allow easy swivelling and court shoes with straps for women.
2. The accessories
Avoid bulky watches, long necklaces and dangly earrings that can catch on hair or clothing. It's best to keep long hair under control too, so you don't whip someone in the face as you twist and turn.
3. The attitude
You're likely to be nervous on your first time out on the social dance floor, but assert a confident persona to boost your self-esteem and attract potential partners.
4. The floor
Don't drink on the dance floor; any spillage leaves a dangerous slippery patch when wet and a tacky spot when dry.
5. The invitation
It's perfectly acceptable in a latin dance club for either sex to approach the other, just be polite. Don't grab someone from behind or drag them by the hand – catch their eye, smile, introduce yourself and simply ask for a dance.
6. The response
Unless you really are exhausted and ready to drop, it's a good idea to dance with as many partners as you can. Not only will it improve your technique, but more people will look out for you in future, the more sociable you are at a club.
7. The dance
At first you won't know whether you're up against a novice or pro at a social dance, so keep it simple while you gauge your partner's ability. Pay attention, maintain eye contact and wear an encouraging smile while you get to know each other. If you find that you are the more experienced dancer, take it easy and help your partner relax; if you're left floundering, just focus on a good rhythm and stick to the basics.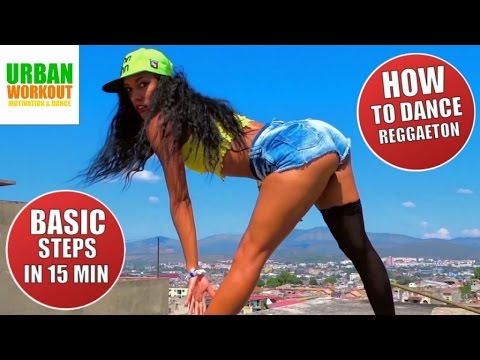 8. The moves
On a crowded dance floor, you should be extra careful not to bump into fellow dancers; keep your steps small and rely on shimmies, body rolls and isolations instead of bigger moves until you have the chance.
9. The turn
Being mindful of others, if you see a space you should seize the opportunity for a quick spin. Men should lead only one turn and keep their partner within arm's length. Ladies should practice their balance during turns and spotting their partner to ensure a safe return.
10. The dip
Like a spin, everyone loves to do a dip, but again it's important to choose the right moment. Be aware not only of other people, but also any tables and chairs which might not be at eye level and can cause a nasty injury.
11. The mistake
No matter how good you and your partner are, at some point one of you is likely to make a mistake. It's best to laugh it off and keep dancing – you're out to have fun. Remember to work on the move at your next dance lesson.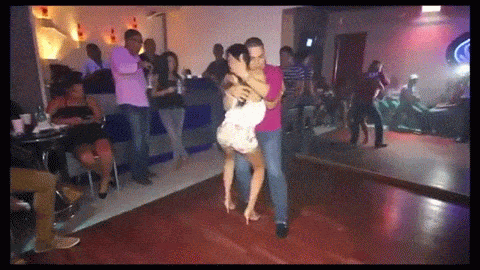 12. The break
When you are finally ready to drop, take a break from the dance floor to grab a drink of water. Latin dancing will make you happy, but hot and sweaty too, so be sure to keep hydrated.
Popular Dances in Latin Clubs
Skip to content
Previous Next
The most popular dances in Latin Clubs include the salsa, bachata and merengue. However, Latin dance club playlists may also include some cha cha, samba, cumbia and rumba style music. In this article, we focus on the current three most popular dances in Latin clubs.
Latin dancing developed in the early to mid-twentieth century with the rumba, cha cha, mambo, merengue and samba crazes.
Moreover, the Latin dance genres have been popular ever since among ballroom dancers.  Eventually, Latin dancing spread around the globe. In addition, African rhythms strongly influenced most of the Latin dance genres. Subsequently, many different types of Latin and Afro-Latin dance styles evolved including the bolero, bachata, zouk, lambada and kizomba.
Popular Dances in Latin Clubs
Salsa Dancing
In the 1980's, salsa dancing developed from older Latin dance styles like cha cha, samba and mambo. Moreover, it continues to be popular in present day dance clubs. The salsa is similar to its parent dance style, mambo. However, mambo is more staccato and breaks on count two. Lastly, the more recent forms of salsa also break on the two county, whereas the original incorporated the break on count one.
Watch salsa dance clips and read more about the salsa dancing here or click photo!
Bachata Dancing
The bachata dancing developed in the 1950's in the Dominican Republic but became widely popular later in the early 21st century. There are many different styles of bachata including: classic, Domimican, traditional, moderna, Italian, urban and sensual bachata. It is rapidly approaching the salsa in popularity. Currently, Latin dance clubs always include the bachata on their playlists along with salsa and merengue.
(Watch bachata dance clips and read moreabout bachata here or click the photo)
Merengue Dancing
The merengue dance genre is the Domincan Republic's national dance. Moreover, the merengue is an older Latin dance genre that developed in the late 1800's. Ballroom dance studios and teachers always include the merengue in their Latin dance programs along with rumba, bolero, cha cha and samba.
However, merengue dancing became a popular Latin club style dance in the 1970's along with the rising popularity of the salsa. Additionally, some have described the music as Latin disco music for its constant pulsing beat. It is essentially a walking dance using Cuban hip motion and the easiest of the Latin club dance styles.
Watch merengue video clips and read about merengue at merengue dancing or click photo.
Additional articles about the Latin dances
(Watch Latin dance clips and read about the  World Latin Dance Cup annual Latin dance competition)
Different types of dance genres
Dance Resources at DanceTime.com
Wikipedia Latin Dance
Currently, Pattie produces article and video blogs for her world dance website, DanceTime.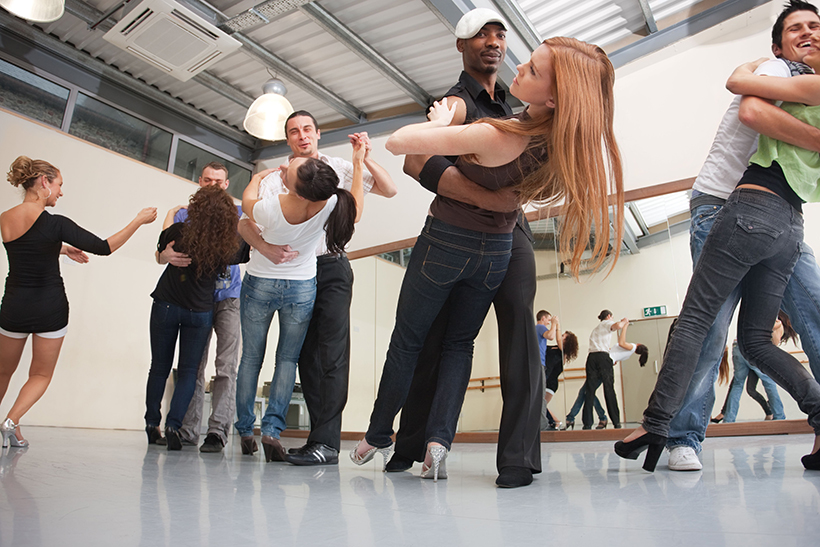 com and blogs for her new writing resource website at PattieWells.com. She is also working on completing a linked stories novel and translating a book of Italian poetry by Eugenio Montale. Pattie writes web content for a limited number of clients and still teaches a few private dance lessons exclusively in San Diego, California where she currently resides.
Search for:
Types of Swing Dance Styles

September 27th, 2014

Best 25 Father Daughter Dance Songs

July 4th, 2015

Kizomba Dancing Goes Viral

May 18th, 2015

Different Types of Wedding Dance Styles

May 14th, 2015

Salsa Dance Music – Top 15 Salsa Dance Songs

June 15th, 2015
Tags
argentine tango bachata bachatango balboa ballroom dance belly dance bolero Boogie Woogie Brazilian Samba cha cha Dance Artists Profiles dance champions Dance Festivals & Competitions Dance In Films dance lessons dance music dance songs dancesport dance techniques east coast swing fitness flash mobs foxtrot Funny dance videos holidays hustle Jitterbug Kizomba latin dance lindy hop oktoberfest polka Professional American Rhythm salsa san diego dance resources Shag Swing Dance swing dance lessons tango viennese waltz waltz wedding dance west coast swing Zouk zumba
Categories
Dance
Dance Calendar San Diego
Dance Fitness
Dance Music
Dance Pattern Videos
Dance Performance Videos
Dance San Diego
Dance Technique Videos
Top Posts
Top Videos
Latin Quarter
Every week in Moscow clubs there are Latin American parties where you can not only move energetically on the dance floor, but also learn how to do it more deftly.
If you want to meet a beautiful Russian girl with a mysterious Latin American soul and find out where you can dance with her all night to the hot rhythms of salsa, merengue and bossa nova, this text is for you.

And although the fleeting fashion for Latin America, when young people wanted to be like Ricky Martin, and girls like Salma Hayek, has already passed its peak in Moscow, real enthusiasts have not cooled down to their passion and continue to dance for their own pleasure. The uninitiated, looking with envy at the fast and smoothly moving couples, is left to take salsa and merengue lessons (they are offered in all clubs where Latin American parties take place) and only then dance, dance, dance with skill!
One of the best establishments for such purposes is the veteran of the Karma-bar club movement. Everyone who comes to the dance class for beginners on Tuesday and Friday is welcome here. On Thursdays and Saturdays, the senior group is engaged here, and on Thursday only Latin American music sounds in the Karma Bar.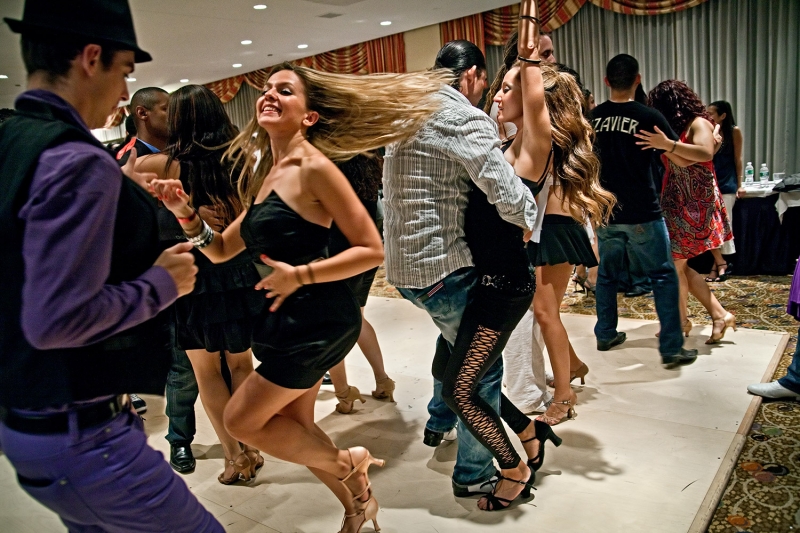 Although disco is turned on in the main hall after 23.00, on the summer playground it plays all night until the last visitor. Both students and older people dance Latin in Karma Bar. Here everyone knows each other, exchange CDs, phones and participate together in the Open Salsa Cup, which the club has been holding for the third year in a row.
In the same close (in the truest sense of the word!) And democratic atmosphere, you can spend time at a Latin party every Friday and Saturday at Dirty Dancing and on Thursdays at the Hippo. Party starts at 22.00.
The fact that salsa and merengue are sexy dances can be seen in Dirty Dancing, where, having missed a couple of extra portions of tequila, in the heat of the dance, the girls lower their straps, and a characteristic brilliance begins to be seen in their eyes. Light erotica is also called for during the strip contest. Maybe that's why young and free from complexes female students are especially welcome here. Since there is no face control in the club this evening, there is some danger of encountering unpleasant subjects who have entered the light.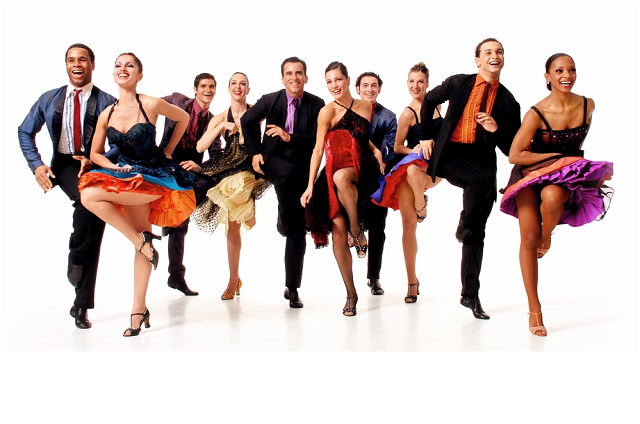 However, despite this, there are many people dancing salsa with pleasure in pairs and just like that.
Drunkenness and fun reign in the international "Hippopotamus". Everyone drinks and dances - numerous immigrants from Latin America and Africa, who feel very comfortable in the club, Moscow students and "white collars" from embassies. There is live music for the audience, and a dance teacher from Cuba shows everyone the simple salsa moves.
The Latin American party is more or less constant and wanders from one club to another. Therefore, on Tuesdays at the Latino-party in the American club "Papa's Place" known for several years on Myasnitskaya, you can see many familiar faces. Latino rhythms begin to sound here from seven in the evening, but there are still few people at this time. Around ten for the dancers on a small dance floor in the basement, a Latin American ensemble performs, and then the actual Latin disco begins. The apotheosis of fun is the famous Wet T-shirt contest, the winners of which get an immediate drink at a local bar.
People under the age of 21 are not allowed here, so the audience gathers more impressively: employees of the embassies of Latin American states, businessmen, doctors from Italy, Spain, many Russians and a few Americans. The atmosphere on the dance floor and at the bar is friendly, homely - this is no longer dancing, but rather a meeting of friends.
Less than two months ago, the new Roxy club lit up in the Latin American party sky. Here, Latin dancers are treated to the highest standard. This club least of all resembles the cramped halls of other establishments. A huge dance floor, high ceilings, VIP cabins on the balcony of the second floor and other attributes of a trendy club attract a more stylish audience. But, despite the outward pathos of the club, getting into it on Tuesday is easy. "Roxy" is still only promoting its Latin American parties, but, according to the club manager, wants to lure the entire party to its territory. They are going to seduce the audience with live performances of popular Latin American groups in Moscow, such as Projecto-Latino, free food, dance lessons and a large show program.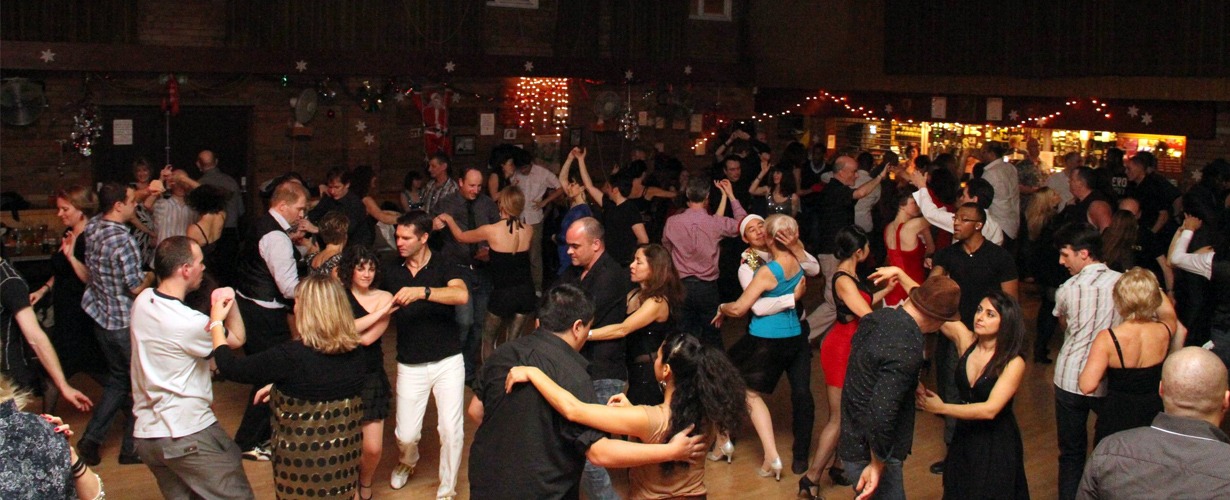 Many of the club's visitors, including those from Spain, Cuba and Venezuela, dance beautifully and can dance any club visitor. And that's all they need!
To date, there are four recognized dance styles in salsa: Cuban salsa - casino (casino), Los Angeles style, New York style and freestyle. Rueda stands apart - a way to dance casino "collectively". Of course, time does not stand still, new movements and variations appear. So, now there are already disputes whether it is worth continuing to consider rueda as part of salsa or a separate dance, how to dance to the recently invented salsa dura musical style (a mixture of salsa, heavy metal and hip-hop) and so on.
Svetlana Graudt May 16, 2003
Dance school in Moscow
Welcome to the world of dance!
Latin Quarter
a dance center that offers training programs for all ages and skill levels.
The dance school offers groups for children and adults in the following areas: sports ballroom dancing, Latin American, European, club dances and the basics of classical choreography - all this is in our center.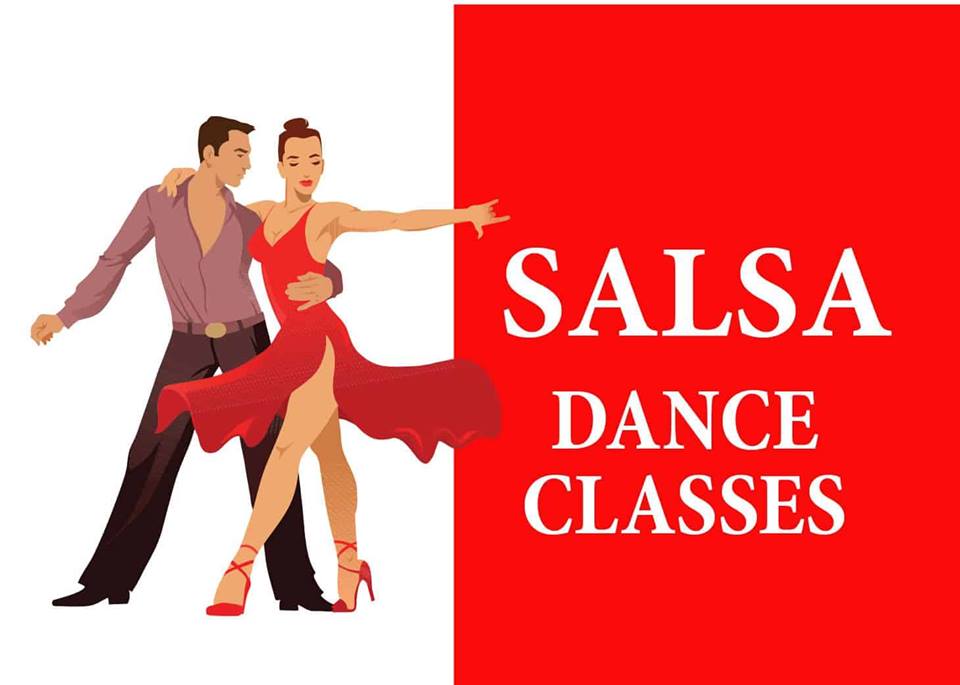 More details
European dances
European dances for children
Our trainers will teach your children the most beautiful types of European dances, namely: tango, waltz, viennese waltz, Viennese waltz
Read more
Choreography
Choreography
Our trainers with vast experience in working with children will teach your child all the subtleties of dance and help you achieve maximum heights in the art of dance.
Read more
Latina
European dances
Cuban dancing
Choreography
Latina
Latin-American dance training
with our tents not only in our tents in our trends. and learn all its subtleties, but also dance like a real professional! We will teach you the following dances: samba, rumba, cha-cha-cha, jive, paso doble.
Read more
European dances
European dance training for adults
With our trainers you can not only plunge into the magical world of dance and learn all its subtleties, but also dance like a real professional! We will teach you the following dances: tango, waltz, Viennese waltz, quickstep, slow foxtrot.
Learn more
Cuban dances
Cuban dance lessons
with our coaches you can not only plunge into the magical world of dance and know all its subtleties, but also dance as a real professional
more
Choreography
Choreography
In our school, there are not teachers not in our school only classical choreography, as well as yoga, stretching, Pilates. We will teach you everything that we can ourselves!
More details
Adult dance performance
More details
During his work he trained 8 masters of sports of international class of Russia and about 30 masters of sports of Russia.