How to dance music
A Step-by-Step Guide on How to Dance to Any Type of Music
All photos, except this one, are by Dan Evans
Like anything that requires continuous excursion of the limbs, dancing will render you breathless and inadequate. Formative years can be spent trying to learn; girls developing their flair at a Street Dancing class in a village hall every Thursday; boys sliding across the floor at every school disco - but it's mostly useless. Reach the legal age for adult-dancing and all skill will be replaced with the rhythmic coordination of a beer-stained sloth on MDMA.
Advertisement
However, the ability to bust out sweet-ass moves isn't completely unattainable. Even if you have a gut that restricts physical activity to a brisk walk up a flight of stairs, a boilerplate exists for every genre, each movement requiring minimal effort but ensuring average comfort among a crowd full of strangers with condoms inside their wallets and bad thoughts in their brains.
I learnt about the dance-move boilerplate after spending some time on Howcast, a YouTube channel that aims to teach people "How to Kiss Harder" and "How to Win The Lottery", assumedly created for humans without common sense.
Here it was confirmed that, actually, "dance like nobody is watching" is a lie and the real quote is "dance like everybody is watching and judging your ability to conform to clichéd expectations". With that in mind, this is a step-by-step guide on how to do just that.
How to Dance to Dubstep…
Honestly, I don't think I've witnessed a person successfully dance to dubstep; mostly because it's almost impossible to oscillate to the musical equivalent of a small-child repeatedly throwing up the contents of a twelve-pack of smell gel-pens, but also because it's definitely impossible if you're trying to do it while on ketamine. In this case, patiently await the drop by staring at the floor and asking yourself why you're at a dubstep night. When the Skrillex branded-bass-bomb finally climaxes, contort your face and treat your body like an octopus, resulting in the accidental spill of a drink all down your chin. Leave before the desire to stand on the toes of the dickhead behind you becomes as inexorable as the mental frustration that comes from listening to dubstep for more than five-minutes.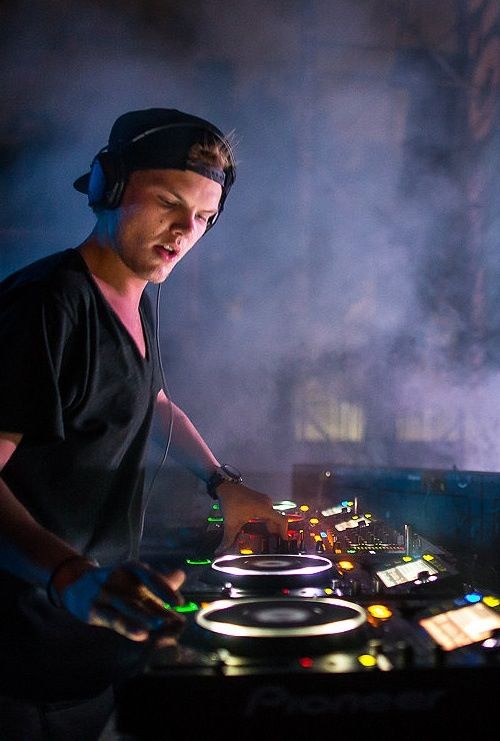 Advertisement
How to Dance to Rock Music…
I would write a paragraph on air-guitaring, but the idiots at Howcast are on point:
"The basic thing that you want to do when you're listening to rock if you're at a concert or at a club or anything is basically just to feel the beat and your attitude right?"
"As cliche as it might be that's what feels good and that's just kind of like, how it goes"
"If you stay on the beat and really feel the pulse, people around you will pick up on that, and you're going to look like a cool guy."
"And you're going to be rocking out! It's going to be awesome."
"Awesome."
How to Dance to House Music…
Initially, buy a pair of trainers, ideally a model that is equivalent in price to two days of full-time work. They won't help you dance, but they'll ensure that you look as fresh as every other dickhead with a disposable income. Then, while wearing the trainers, stand in the corner of the dance-floor, making a space for yourself.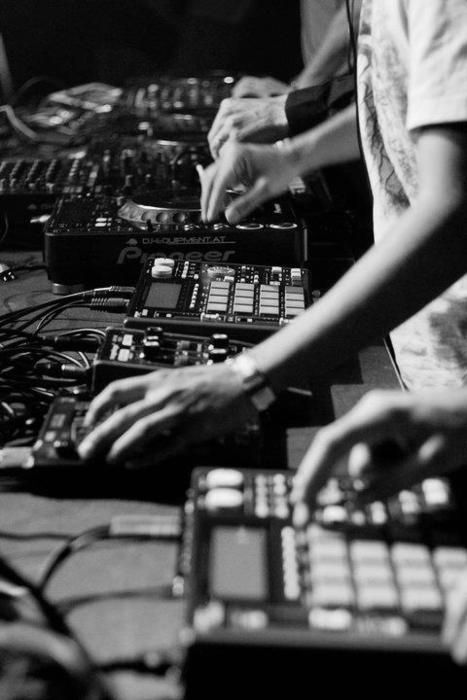 Move your feet in an inexplicable format and wait for an enthusiast to write an article debating if the frequency of your foot movement is the end for House Music.
How to Dance to Pop Music…
As anyone that has witnessed the euphoria attained by vaguely connected relatives at a wedding reception will tell you, dancing to pop music is easy, especially if you're five flutes deep. First, find your best group of best friends forever. Preferably these will be people that will boost your attractiveness, a crucial quality while nestling in the bosom of Real Life Tinder where the only swipe right is an uncomfortably long eye-fuck. Once you've determined a beautified Hitler Youth dressed in All Saints, stand in a circle, mouthing all the wrong words like you mean it. Make a decision to rock forward or backward and move your torso like an ornament in the back window of a car, occasionally peering into your friend's eyes and catching a moment that cannot be described with a word.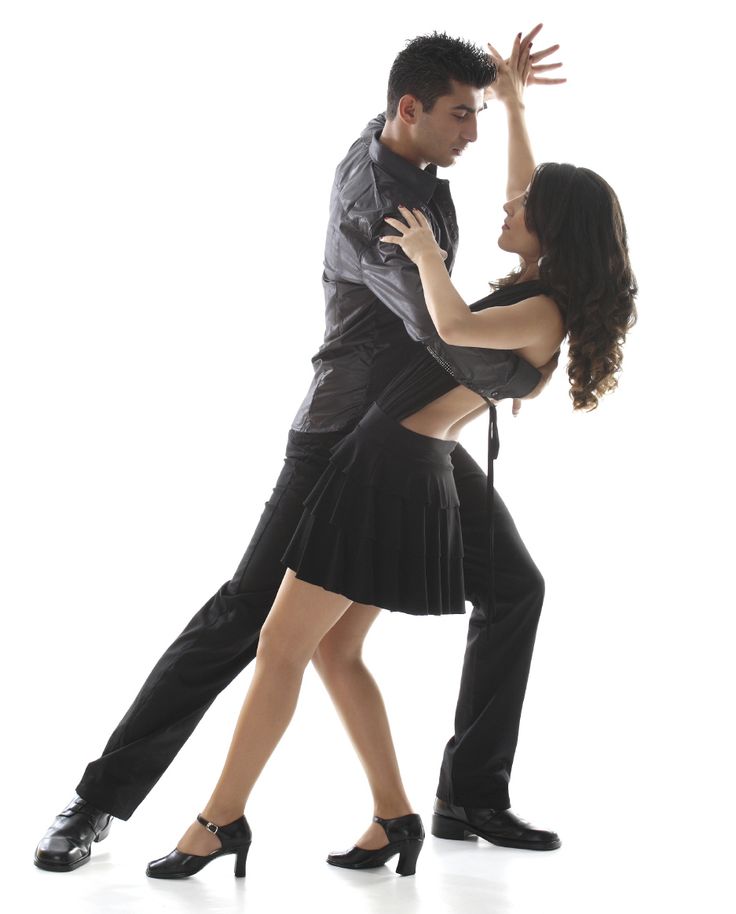 Clap your hands out of time. Check your phone. Take a selfie. Congratulate yourself for being beautiful and having the best best friends EVER. Then order some shots, render the rest of the evening a black-out, and end it tripping down the stairs in front of everyone queuing for the cloak-room.
Advertisement
How to Dance to Hip Hop…
In their quest to teach the world everything, Howcast created a video for dancing to rap music, stating "the main thing with hip-hop is to relax, and have fun". But really, we all know that dancing to hip-hop is something that TBH, beyond the Honey DVD and unrealistic music videos, is limited to guy's waving their arms and shouting one word at the end of each bar. Still, if you really really really want to dance to rap music. it's possible. Pick a hand-signal, the Hov triangle; the Fred Durst rollin' wave; the A$AP Rocky bounce, and ride with it, feeling like a baller because you managed to spit the first verse to "99 Problems" without fucking up.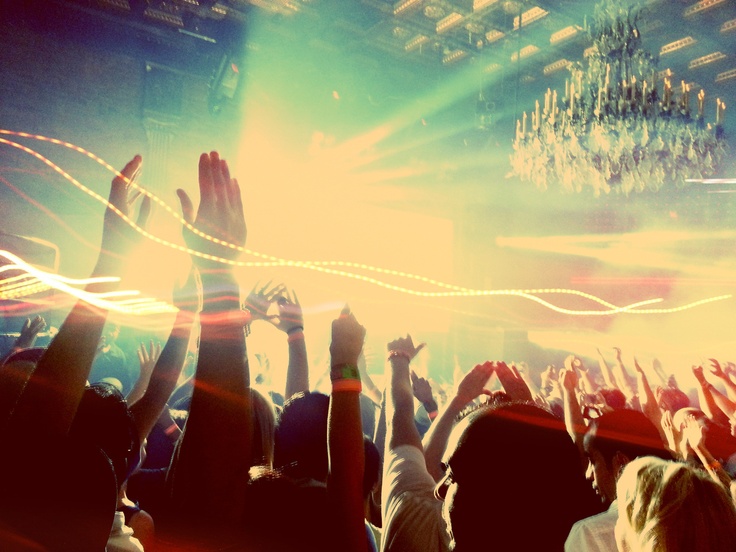 Follow Ryan on Twitter: @RyanBassil
Read more like this:
Music Clichés That Need to Die in 2014
How to Make Your Shitty Indie Band Successful
Why Do We Let will.i.am Get Away With Being a Douchebag
A Dancer's Guide to Knowing What Dance to Do to a Song » Dance With Brandee
A Dancer's Guide to Knowing What Dance to Do
What Dance Do I Do to This Song?
Here's how to your dance music know-how
Dancers, have you ever found yourself standing on the sidelines for the first half of each song trying to figure out what dance is supposed to be done to the music? Like my students you might be wondering: How do I know what dance to do to a song?
Many events help you out by announcing each song's dance or posting a set list for your reference. Even then, some songs work equally well for more than one dance, so being able to match dances to songs is a skill to develop. And of course, you'll need that skill at weddings and private parties that don't have these dance aids.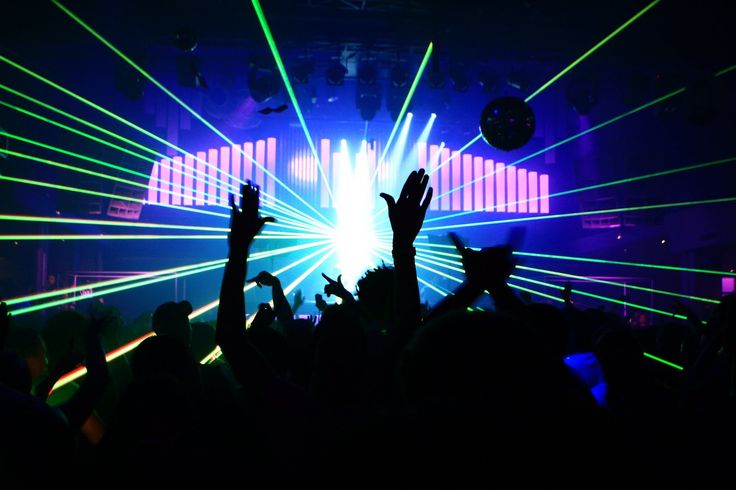 Until there's an app for it, I want to help you develop your dance music know-how. Of course, there are lots of variables in dancing and music, exceptions to the rules, etc. But I'm going to keep this simple, so consider this a rough guide to figuring out what to dance to a song.
No Hard and Fast Rules
First of all, unless you're at a dance competition, know that there are no hard and fast rules for which dance must be performed to a particular song. You get to choose the dance you want to do. That said, when you fit a dance well to a song, it's easier to keep rhythm, to express the character of the dance, and overall, it tends to just feel better.
And some dances' music is unique enough that it will hit you clearly. For example, Tangos have a distinctive staccato rhythm and dramatic. Once you've heard a few Tangos, without needing to think, you'll just know it's a Tango.
For the rest, it's really just a process of elimination. As you become more experienced, hearing the dance in most songs will become more automatic.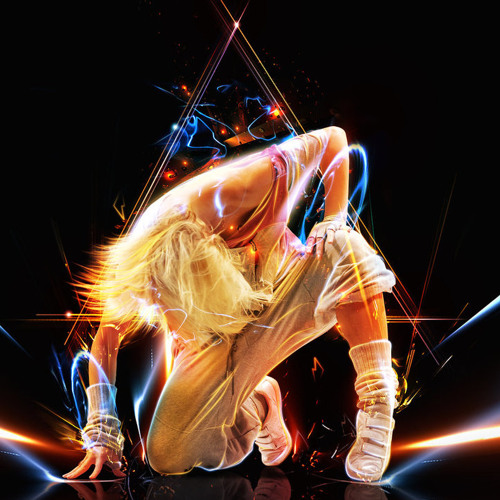 5 Easy Steps to Determine What Dance to Do
1. Get a Feel for the Song's Speed
Ask: What's the speed of this song?
Start by determining the song's tempo (i.e., it's speed.) This simply means getting a feel for whether the song is slow or fast or somewhere in between.
Sometimes the instrumentation or vocals in a song can fake you out. For example, a song may sound very upbeat but actually have a rather slow beat. Until you get good at gauging a song's tempo, just tap your toes or fingers to the beat of the song, becoming a human metronome for its true speed.
Once you know if the song is slow or fast (or somewhere in between), you can then rule out some dances. For example, if the song is fast, then all the slower dances are out, such as Rumba, Nightclub Two Step and Slow Waltz. Or if the song is really slow, you can cross off Cha Cha, Salsa, East Coast Swing and Viennese Waltz.
Note: As a beginner, you'll likely only be comfortable dancing in a narrow tempo range for each dance.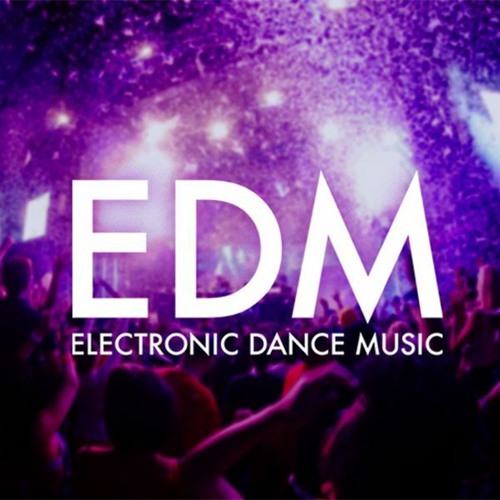 So if you identify a song as Cha Cha but find yourself unable to keep up with the music, it doesn't necessarily mean you made a mistake identify it as a Cha Cha—you just may not be experienced enough to dance to the full tempo range for Cha Cha.
If you're curious, check out this list of tempo ranges for each dance (this is one person's idea of good tempos, not an official list). In case you're interested, here are the official tempos used at ballroom dance competitions.
2. Rule Out If It's a Waltz
Waltzes have 3 beats in a measure (instead of 4)
As you're tapping out the speed of a song, count the beats. If it's easy to count 1-2-3-4 it's not a Waltz. However, if counting in four's feels off, try counting in three's: 1-2-3, 1-2-3.
Most songs are in 4/4-time, meaning there are four beats in each measure. However, Waltzes are in 3/4-time, with only three beats in each measure. (There are other time signatures, but 4/4 and 3/4 are main ones you'll encounter.)
If 1-2-3 matches the music, you'll know it's a Waltz.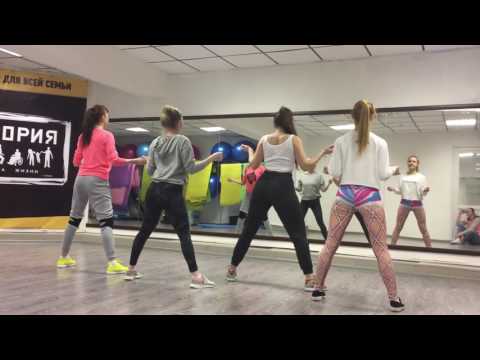 And having already gauged the song's speed, you can immediately determine whether it's a Slow Waltz (slower) or Viennese Waltz (about twice as fast as Slow Waltz).
3. Listen to Its Rhythm/Feel
What's the rhythm or feel of the song?
If the song isn't a Waltz, your next step is to pay attention to the song's rhythm or feel. Is it happy, romantic, dramatic, bluesy, melancholic, or funky? Does it have a Latin/Afro-Cuban beat? Does it make you want to bounce, glide, twirl or march? Listening to the songs' rhythm and character will help you sort it into one of a few broad categories: Ballroom, Latin, Swing, or other (Hustle, Country Western, Nightclub Two Step, etc.).
For example, say the song has a Latin rhythm. The most common Latin dances in ballroom/social dancing are Rumba, Cha Cha, Samba and Salsa. Rumba is the only one of these with a slower, romantic feel. So if the song is like that, you're ready to Rumba!
And if the song's rhythm is upbeat, you can eliminate Rumba and then parse out which of the remaining three dances it might be.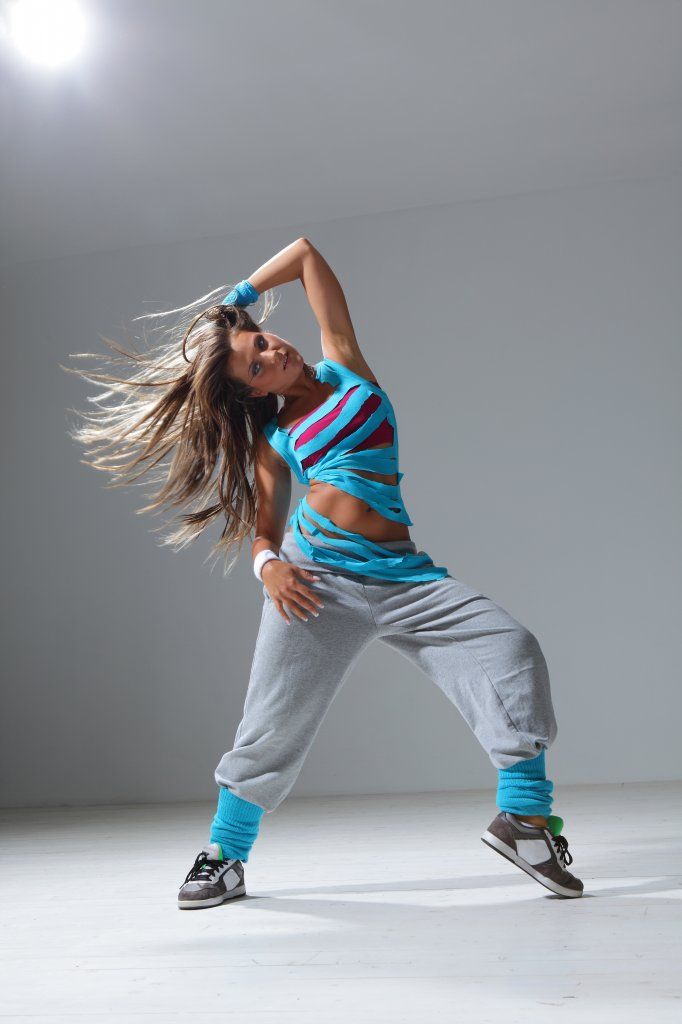 Samba has a very distinctive "boom-a-boom" percussive beat (think Brazilian Carnaval music). If you're hearing that, it's probably a Samba. If you're not, congratulations, you've narrowed it down to a Cha Cha or Salsa.
4. When in Doubt, Step It Out
Dance in place to see what matches the music
Continuing with the same example, say you've figured out the song is either a Cha Cha or a Salsa. Cha Chas usually have a "cha-cha-cha" in their beat, although you may not be able to hear this until you have more experience.
At this point, it's time to experiment with the basic steps in each dance. Do this on your own in place, so small and casual people might not even notice. Try a few Cha Cha basics and see how well your feet match the music. Then try the Salsa basic. Usually one will feel like the right fit and voila, you've successfully determined what dance to do to this song!
See what dance others are doing


5. Or "Cheat" and Steal a Peek
If you're still stumped after you've "stepped it out," have a look and see what others are dancing.
As a beginner, it's often best to look at intermediate-level dancers. Fellow novices are likely as lost as you are, and advanced dancers may be dancing fancy figures with so much styling and technique you won't even recognize what they're dancing as the same dance you know! Intermediate dancers, however, will know which dance to do to a song yet will still be dancing figures you can recognize.
Have Fun: Make into a Game!
I encourage you to make a game out of matching dances to songs when you're not out dancing. Play the "What Could I Dance to This Song" game when you're listening to music at home, in the car or when you hear a tune playing at a store or on the street.
Make a game out of matching dances to music
Of course, all music isn't made for partner dancing (e.g., classical, electronica, hip hop and even many pop tunes). So to make it easier on yourself you may want to listen to songs pre-selected for a dancing, such as those off a ballroom dance practice CD or from a recommended playlist like this.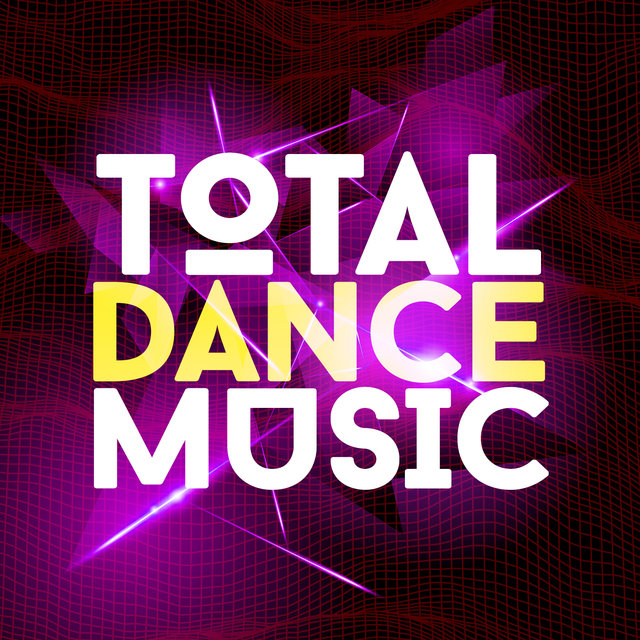 Remember, ultimately which dance to do is your choice, so have fun and feel free to be creative. That said, be respectful of other dancers on the floor. For example, make sure you use proper floor etiquette, especially if you decide to do a dance that's different from what the majority on the floor is doing. If doing a traveling dance, stay on the outside track, moving in the line of dance; if doing a spot (non-traveling) dance, dance in the center of the floor.
Over time the process of matching songs to dances will become faster and simpler. You may even find yourself mentoring new dancers on the subject!
How to properly dance to club music in a discotheque
Contents
Dance is body language, and dancing in a club is the only way to draw attention to yourself with the help of this language, because in the crowd and noise it is impossible to talk differently. Steps, turns, tilts, jumps - in the light of strobe lights look spectacular when performed with skill.
And it's not at all difficult to learn them if you follow the advice of professionals and study in a dance studio. New faces are always welcome at Laboca!
A bit about clubs
In order to understand how beautiful it is to move to modern club music, it is worth remembering a little about the history of this direction. The first nightclubs began to open in the 80s of the last century. They constantly gathered young people who demonstrated the latest innovations in dance elements on the dance floor. Therefore, the fashion for movement was constantly changing, and eventually turned into a mix of several styles. So for several decades, a whole club culture has developed, which you need to familiarize yourself with before entering the dance floor. The surge in popularity of club dancing led to the opening of special groups in dance schools and made everyone understand that this direction is worth learning.
The main thing is emotions!
Club dances are distinguished by the fact that they should be comprehended with an emotional component.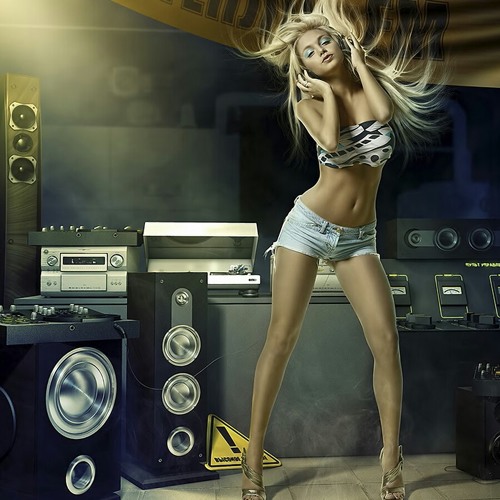 Only a relaxed, flexible and ready to improvise person will move effectively on the dance floor. The main means of expressiveness of club dance are plasticity, keeping pace, impromptu and stylish appearance. If you were able to discard all the complexes and are ready to relax on the dance floor, consider that you have already received the first lesson in club dancing.
Before deciding how to dance to club music in a disco, choose your key style. Strip plastic, street jazz, hip-hop, go-go, or maybe disco? True, in order to move freely on the dance floor, a beginner dancer will have to master the basic elements of all these directions, and at the same time learn how to combine them with club music, while getting real pleasure from dancing. Pure improvisation, video lessons or classes at a dance school - you choose. But it is worth noting that several master classes in a professional studio will significantly save your time and effort.
Sign up for a trial lesson
Club movements
Club dance implies no restrictions, looseness and freedom.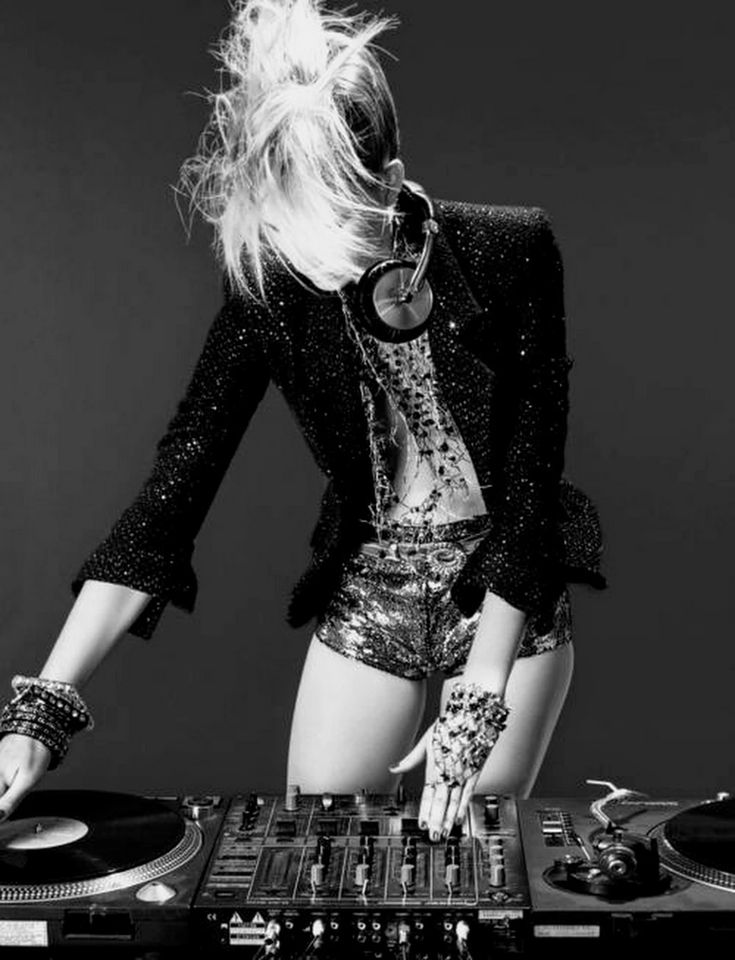 Movements are performed gently, smoothly, with a small amplitude. There are no complex elements, high jumps, flips and splits. Low slopes are also not welcome, they look vulgar. But different types of swing always look good. To master the basic swing, you should start by shaking your head to the beat of the music. Then beat the rhythm with your hand or foot, and then move on to springy movements with the whole body. Swinging the torso is performed by tilting the body forward and backward, and swinging with the help of the knees - by bending and unbending the legs to the music and connecting the foot: at the expense of "and" move the socks, pushing the heels away, on "one" - rest on the heels and spread the socks .
Don't forget your hands. Movements should look stylish, but at the same time remain safe, after all, you have to dance on the dance floor: one awkward movement with your elbow - and your neighbor is knocked out. Therefore, the elbows should be kept close to the body, and the shoulders should be moved mainly.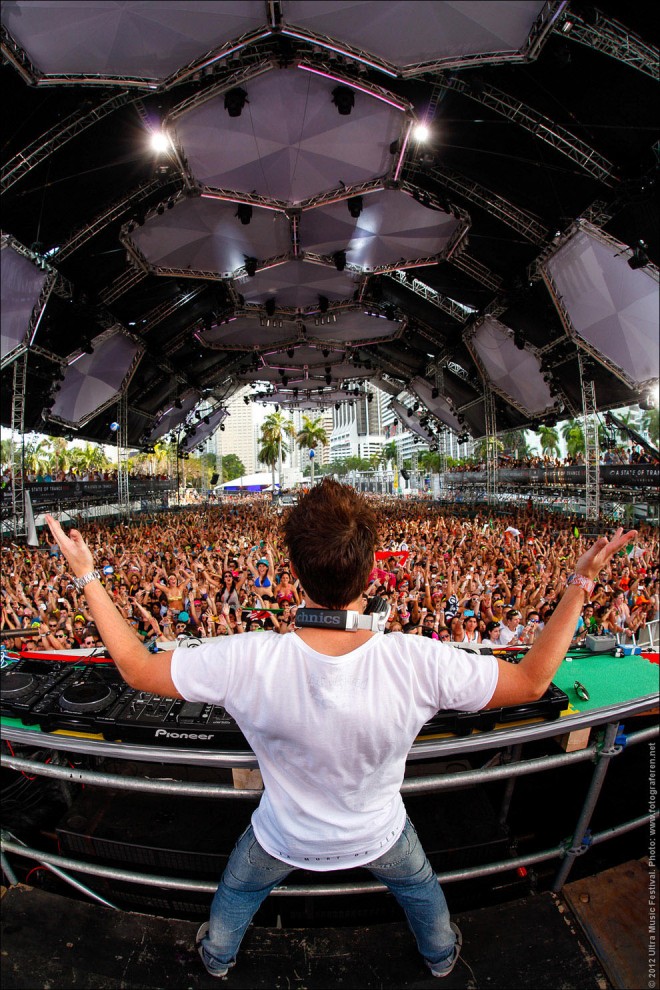 Try to sharply raise and lower your shoulders to the beat of the music, repeating the same movements with your hands. Now add the head, body and legs. Of course, you are not the king of the dance floor yet, but you are already moving in the right direction.
Another move with the hands - the movement of the pharaoh.
Place your right hand on your left shoulder and your left hand on your right. To the beat of the music - for "one-two" hands are crossed. Further, the girl can unhook her hands and smoothly lower them to her hips, and the young man can open his hands and put his thumbs on the shoulders of the corresponding hands. On "four", stretch your arms forward, leaving all fingers bent, except for the thumb and forefinger.
The most versatile movement of the arms is to move them behind the head so that the elbows are parallel to each other. Girls can continue the element by performing a wave with the whole body, and young people can lower their head down, thereby drawing attention to their legs.
On the dance floor, do not perform amplitude movements with arms and legs, push and move ambiguously, if the desire to attract the attention of the opposite sex is not in the first place. The abundance of waves with the hips and the movements of the hands stroking themselves do not look like flirting, but rather give a very clear signal to action to other party participants.
Spectacular appearance
Time spent on the dance floor will be much more pleasant for you if you are satisfied with yourself. To feel more confident, it is important not only to master the basic movements of club dances, but also to look spectacular. Choose your best "bow", which will not hinder movement and reveal unnecessary fragments of the body, but will most favorably show you in the light of strobe lights. Comfortable shoes, stylish clothes, perfect make-up and a neat hairstyle are already half the success on the club parquet. The rest will be done for you by a great mood and dance!
Video of modern dances
| | |
| --- | --- |
| Dubravina Olga, Ryzhov Dmitry. HIP HOP | Hip Hop. Olga Dubravina, Dmitry Ryzhov. |
12 Life hacks to quickly learn how to dance from Mamita Dance
Dances
Author: Pavel
Psychologist
Dancing
Author:
Author:
0046 Pavel Sobiray
psychologist, teacher of salsa and tango
At the start, you always want to get a quick result. When it doesn't happen, the hypothesis arises that everything takes time. After a conditionally acceptable time, humility comes to mastering pair dances, which, perhaps, is not given, and I will just do what I learned somehow.
This is the most common story of those who believe that the fact of attending pair dance classes is enough to learn how to dance.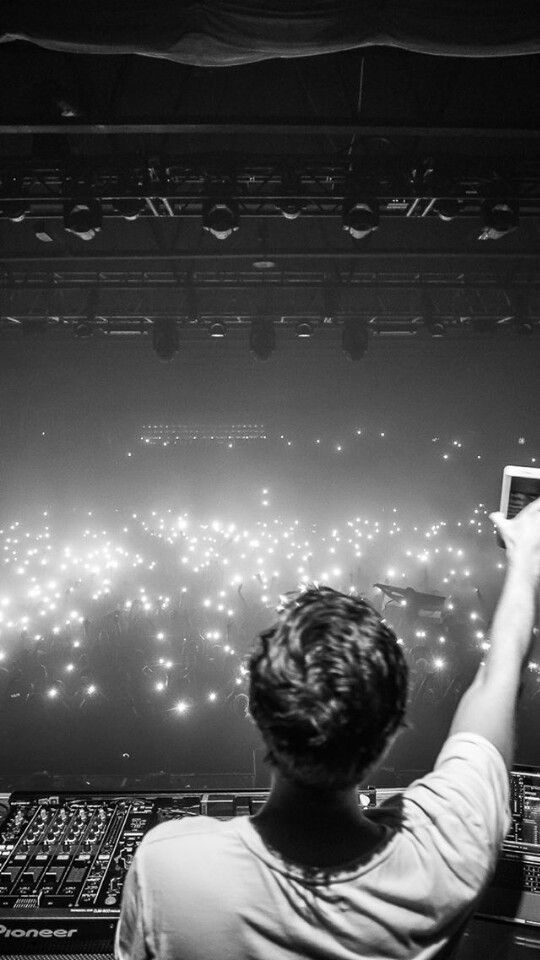 Absolutely not. If you want to really dance well, you have to make an effort outside of the dance class. A good teacher will definitely be needed, but the initiative should be on your side.

1. Listen to music
The most common and accessible advice that is given already in the first lessons. And it definitely works. Music creates a certain atmosphere of the dance and intuitively you want to move to it. It doesn't matter where you listen to music - in the car, on headphones while walking or doing household chores.
An addition that will help you dance better is your active participation in the music. Sing along, dance or simply beat musical accents with any free parts of the body. In the subway, for example, it is enough to tap out bright moments with your fingers, in the car to sing along with sounds, and at home you can jump for pleasure.

2. Watch videos of good dancers

It's complicated, but also obvious.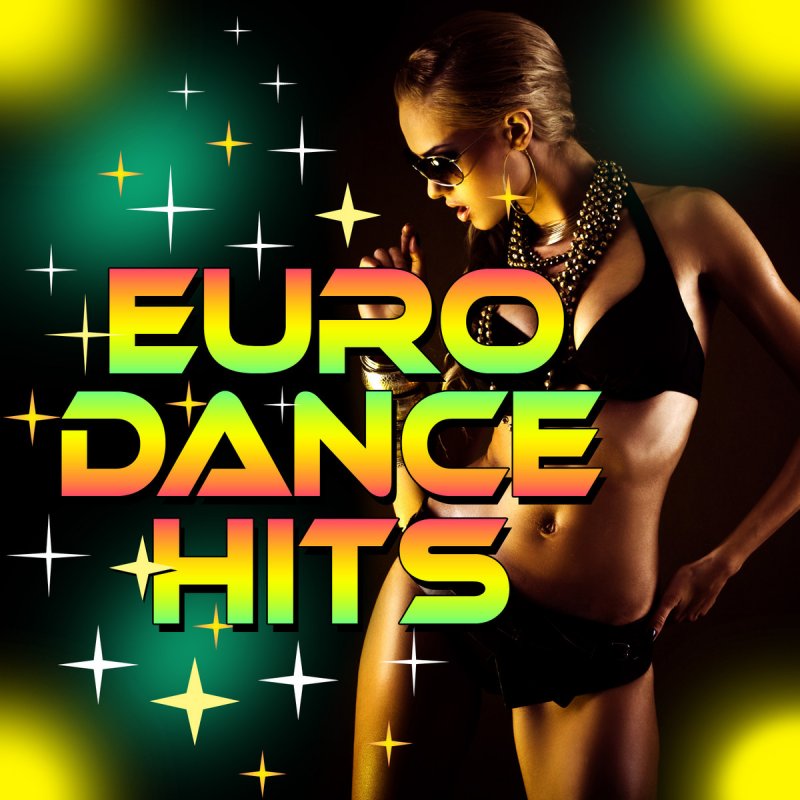 It's more difficult, because without recommendations from more experienced dancers, unfortunately, it's not so easy to find a good quality video on the net (I mean not the resolution quality, but the content itself).
Meaningful video viewing is about building an understanding of HOW dancers make a particular impression on a partner or viewer. Technology is at the heart of everything. Understanding how the pros do it is a big step forward.
It is important to distinguish a show from a disco dance, a staged performance from an improvisation, a stylized dance from an authentic one, etc. Ask for recommendations and dance teachers will always throw off a couple of videos of worthy landmarks.

Tango Z. Showreel.

Online modern tango courses
Tango nuevo is the most advanced version of tango. We can quickly learn to dance from zero to a steep level.
3. Dance in salsatecas/milongas/discotheques
A very delicate moment when it is worth coming to the first party.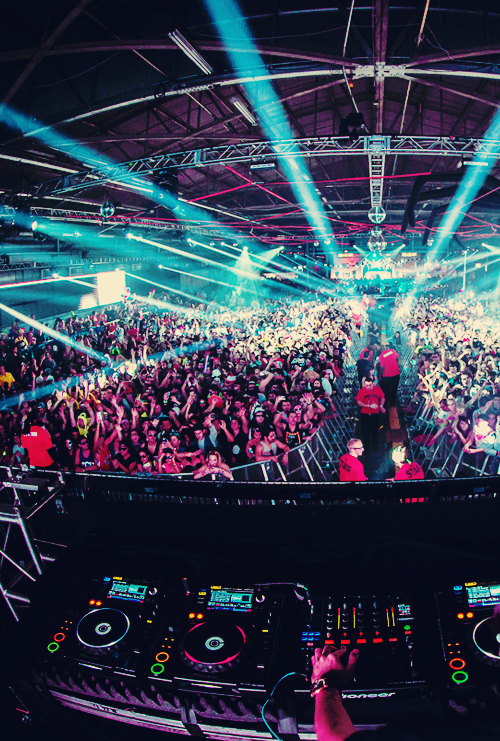 From a technical point of view, most students in 1-3 months have a sufficient set of figures and techniques to come and dance calmly. Psychologically, the same moment can be stretched out for an indefinite time. After all, it is imperative to "not lose face", "learn more figures" and be sure what to do in case "there is an unfamiliar movement".
In fact, the partygoers don't really care (except for a small layer of non-professional teachers who want to help inexperienced dancers by treating them as customers in the future). It is important to come and try dancing after a month of classes. You can only with friends or guys from your group. This will be enough to feel the adrenaline and inspiration from the dance.
4. Dance with partners or partners not of your level

The conventional wisdom that you need to practice in groups of your level does not withstand the test of experience. Perhaps now your eyes widened in surprise, and you want to meaningfully read the phrase again.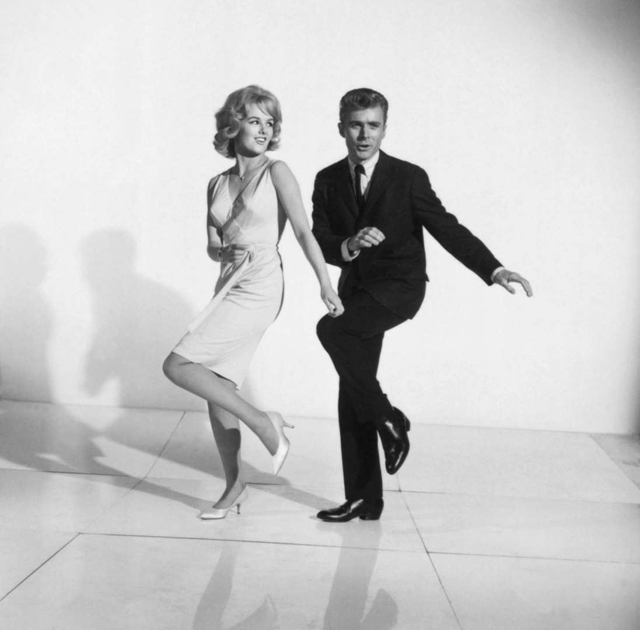 Yes, you saw everything correctly: when you dance with a partner of your level, you don't grow anywhere.
It's important to understand that not only does it work one way and you have to dance with cooler dancers, but it works even more effectively the other way. It is no coincidence that teaching pair dances dramatically raises the level of the teacher himself. You have an endless stream of very beginner dancers.
How it works. A more experienced partner needs to be "stretched". It's easy and obvious. With beginners, you need to take more initiative on yourself, see the general pattern of the dance more widely, turn on and insure more, try to be an example and be more careful. The quality of interaction begins to grow significantly. And wonderful partners too.
Dancing with partners of your level doesn't make you grow. Dance with beginners and more advanced dancers
Dominican Bachata Women's Style Online Course

Want to learn how to hypnotize those around you with the most appetizing part of your body? On the course we will tell you all the secrets.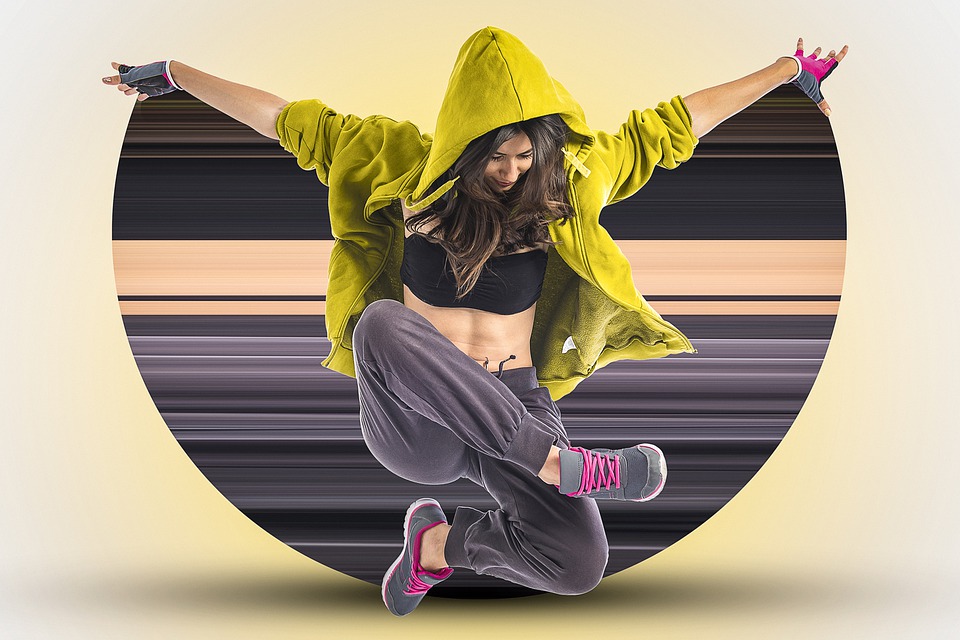 5. Learn to dance for a partner and for a partner
Turks and Argentines are one of the best partners in the world. In Russia, partners are highly valued. Why? The answer is simple. In Argentina and Turkey, it is not questionable for men to ask another man to lead in one piece or another and give feedback on the quality of the lead. For them, it will be a great shame to hear moralizing from a partner, or even more so to be known in the community as an insecure partner.
In Russia, due to the constant, often far-fetched, opinion that there are more women in pair dances, partners calmly get up and study their partner's part. Such partners then grow into very cool dancers and teachers. In no case do this at parties, only in class. Here we are talking only about the learning strategy. At parties, be yourself.

6. Do not memorize the links
Always try to look deeper and understand the through principle and idea of ​​movement.
Understanding what and how is done will make it possible to independently generate any sequences and chips.
Human memory is limited and there will always be a moment when something will escape and your repertoire will be limited by the size of RAM.
In Argentine tango, for example, there are seven levels of movement construction that, when mastered, will allow you to make millions of combinations. And how many dance sequences can you really remember? In rueda, more than 150 figures dance in a rare circle. It's hard to keep more in mind.
7. Develop your body
Many years of experience in teaching couple dance shows that as soon as everyone pairs up in a class, any progress in individual style ends. But it is the individual style that distinguishes everyone at the disco: partners change, and style is always with you.
The body as the main instrument of dance must be very plastic, responsive and emotional. Surprisingly, not all pair dance schools have a general physical warm-up.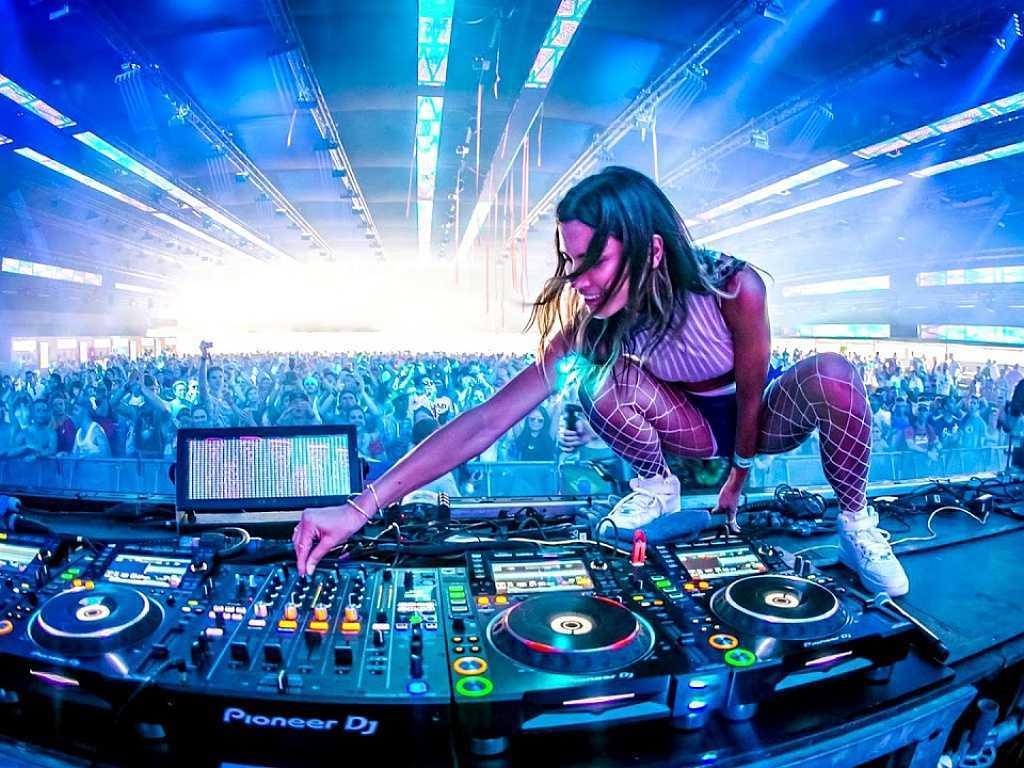 It is vital to tune the body and understand how it works.
You can always train extra and concentrate more on the basic steps, as their true value is as body work. The sequence of steps is, in fact, the simplest thing that can be in pair dancing. The quality of individual performance determines the craftsmanship.
8. Try on the images of inspiring dancers

A psychological life hack for those who have already mastered the steps, but still feel that there is not enough brightness and drive. Most are terribly afraid of being someone else's "clone". Here the action is the same as under the influence of hypnosis - the more you resist, the more you plunge into an altered state of consciousness.
With a high degree of probability, you are already dancing like someone else's "clone". A meaningful fitting of someone else's image is that you mentally take the image of the one who inspires you (inspiration is critical in this case) and "put on" yourself.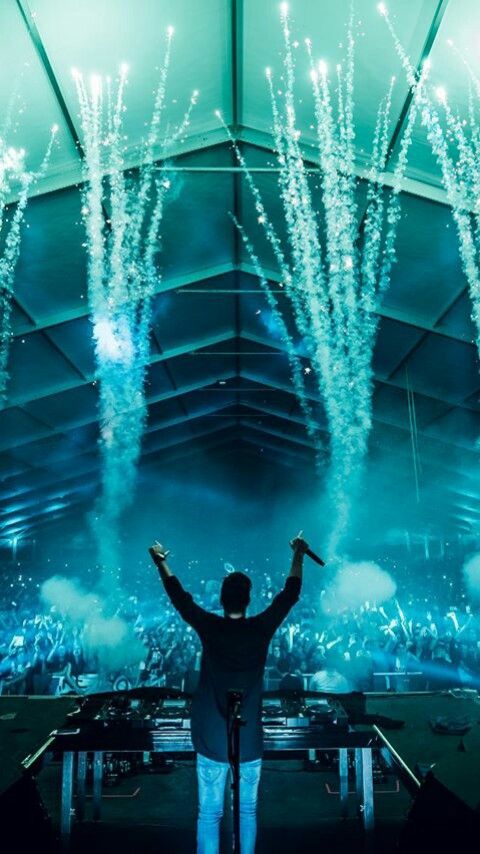 Then you start dancing and trying to feel in general how it is to be able, for example, to be the best partner or the sexiest partner in a disco. This is much more difficult than it seems. But it works extremely efficiently.
9. Dance to unformatted music

Habitual rhythms keep you in tight limits. Tango salon or speedy timba leave little room for experimentation and fantasy. Pattern dancing is always noticeable and is reserved for beginners.
The truly new is born outside of the usual. Look for places to experiment. If there is no place, organize self-training. The main thing is not to get carried away, because music determines the style. We bring something new to pair dances, rather than trying to change them.

Search, improvise, don't be afraid to go beyond, develop in different directions, be inspired by music atypical for the style
10. Try your hand at basic dance directions

dances exist according to their own non-choreographic laws.
This is the deepest delusion, which has turned into a ceiling for the qualitative development of partner dances. After all, all professional dancers, for example, in salsa or bachata, build their ideas on the basic choreographic principles.
Do not think that choreography is only applicable on stage. Any meaningful movement of the body can be choreographic. In general, try classical or modern choreography. Basically, hip-hop can work too.

11. Look for battle sensations

Pair dances return us to an active position of manifestation of our body. As in the days of our ancient ancestors, we impress the members of the opposite sex by how dexterous, hardy, sexy, etc. we are. Modern laws of the jungle in the entourage of big cities.
If you look around the dance floor, it becomes clear that the majority are clearly herbivores (not in the sense of vegetarians, but in relation to those around them).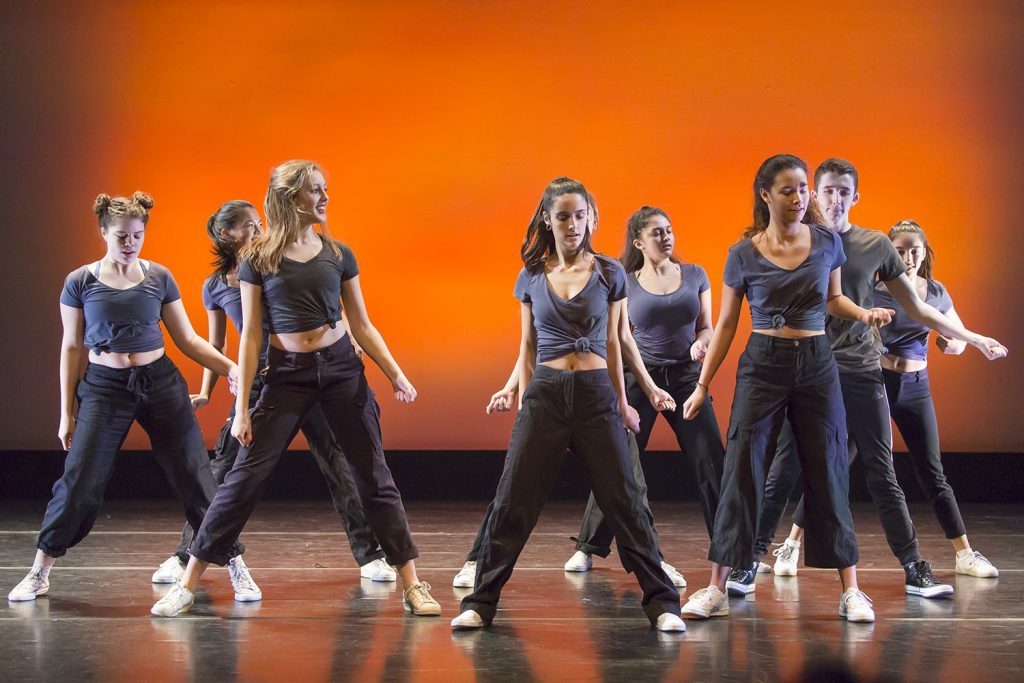 I am sure that predators are always more interesting in terms of the attractiveness of the image - try to find a counterbalance among herbivores, for example, a cat woman or a lion man.
The conversation is about an internal position, not about aggressiveness. Lability and lack of control are inherent in adolescents, and not in adult self-sufficient people.
Accordingly, even a training or friendly battle gives, on the one hand, practical skills - to make a bright sequence of movements, bring an idea to a climax, show a spectacular feature, on the other hand, develops the psychological basis of the dance - self-confidence, resistance to extraneous attention, self-control and self-control in complex elements.

12. Communicate with professionals
The environment shapes the internal position. Basically, real passionaries of the dance community are ready to openly talk, discuss and support the development of dance in every possible way.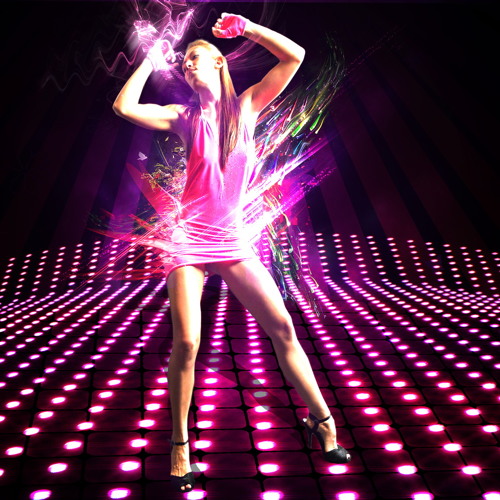 Universal principles and the ideas they articulate have a much longer and more practical perspective than meets the eye.
Accept that, for example, behind the words "listen to your partner" is not only a beautiful metaphor, but also a practical skill to literally listen to your partner. At the same time, always treat every thought, even the most respected teacher, as a private opinion.
Your skill will lie in finding the scope of the idea even in conflicting opinions. Most often, the contradiction is speculative and the truth lies in the angle of perception or situationality.
Your dancing growth will stop sooner or later. This can happen at the level of three basic steps or years of experience in teaching and show performances. Regardless of your level, the suggested 12 life hacks can get you off the ground and greatly accelerate your dance growth. There is no way here without your motivation and activity. Take your dance development into your own hands.

Share with friends
Lessons of Argentine tango 9000 School School of Dance 9000 Dangerous sexuality
Salsa: destroyers of stereotypes
Couple dancing as a source of strength.