How to dance liquid
Liquid Dancing - History & Origin of Liquid Dance
One of the most expressive and flexible dance forms present in the world today, liquid dancing is an illusion-based form of gestural, interpretive dance. In other words, it is a dance form that involves smooth gestures and body movements, giving an illusion that the dancer's body is as movable as something that is liquid, thus the name of the dance. Basically, the arms and hands are in focus, though advanced dancers move the full body. Learning the liquid dance is not easy and requires immense amount of practice and learning. It takes time to learn how to move your body in a way that it gives an illusion of a flowing or moving liquid.
History and Origin of Liquid Dance
The exact origin of liquid dance is a bit hard to trace as some believe there were sightings of this dance as early as the mid 70's. However, it wasn't until the 80's that this dance started to evolve and rise in popularity. Taking inspirations from funk styling, break-dancing and popping, the liquid dance generated its own unique style and evolved as a popular form of street dancing in rave culture.
Liquid dancing is a modified and evolved version of waving, one of the techniques used in popping. The difference between popping and liquid dancing is the fact that popping uses sudden jerk like movements while liquid uses smoother movements.
By the late 80's and early 90's, liquid dancing had evolved into a very popular form of dancing and self-expression. With time, the performer of liquid dancing also started making use of props. The most common one comprises of a glow-stick. These glow-sticks are usually in very bright colors and add a surreal feel to the whole dancing technique. Sometimes, juggling and miming is also combined with liquid dancing, to make it absolutely different and more complex. However, mostly, liquid dancers follow the fundamentals very carefully, so as not to merge this dance with any other similar dance form.
Techniques 
Hand Flow: It involves moving the hands in a way that fluid illusion is maintained between the two, in keeping the rhythm.
Rails: It can be described as movement of the dancer's arms along a pre-set path or "rail".
Waves: In this technique, the dancer has to create the illusion that a wave is passing through his/her body, by alternation between tensing and relaxing of one part of the body.
Traces: Here, the hand of the dancer traces the path of the wave that is seemingly going through his/her body.
Threads: This involves creating an illusion that the body parts are being pulled through holes created by the placement of the dancer's arms.
Contours: In this, the hands of the dancer trace the outline of a real or imaginary object, mostly his/ her own body.
Splits: This technique has the hands of the dancer maintaining an illusion of fluid relationship, while moving independently of each other.
Builds: Here, the dancer manipulates imaginary objects, in a way almost similar to pantomiming.
How to Cite
Liquid Dance (Extended Mix) by Cores, Zaffarano on Beatport
Track
Link:
Embed:
Artists Cores, Zaffarano
Length 7:05
Released 2021-05-14
BPM 124
Key G maj
Genre Melodic House & Techno
Label Magic Island Deep
People Also Bought
Euphoria

mysa 8

Cool Breeze
Recommended Tracks
Heaven Is A Place Inside Extended Mix

Esmee Bor Stotijn, Trance Classics

Deep Horizon Extended Mix

Dan Thompson

Our Light Extended Mix

Stowers & Cooper

Scent Extended Mix

Sam Laxton

Manoeuvres Extended Mix

Purple Haze

Appears Armin Van Buuren's Sunset Dub

Ayumi Hamasaki

M Above & Beyond Vocal Dub

Ayumi Hamasaki

Love Is Love Protoculture Extended Remix

Sue McLaren, Farius

Dangerous Power feat. Jan Burton Edu Imbernon Extended Remix

Gabriel & Dresden, Jan Burton

Yakuza Extended Mix

Tempo Giusto

DNA Roman Messer Extended Remix

Fisherman, Lachi

Forget Extended Mix

Francesco Sambero, Madeleine Wood

Lost feat. Fagin Gareth Emery Extended Remix

Morgan Page, Fagin, Gian Varela

Forever Extended Mix

DT8 Project

Desire Extended Mix

Almero, Oësha

Trails Extended Mix

HamzeH

Reign Extended Mix

Paul Sawyer

Gold feat. Chris Howard Extended Mix

AVIRA, Chris Howard

Red Point Extended Mix

Protoculture

Sonorous Extended Mix

Dan Thompson
how to learn belly dancing at home
Do you want to learn how to dance belly dance correctly? It is enough to learn a few basic movements and add a special mood to them.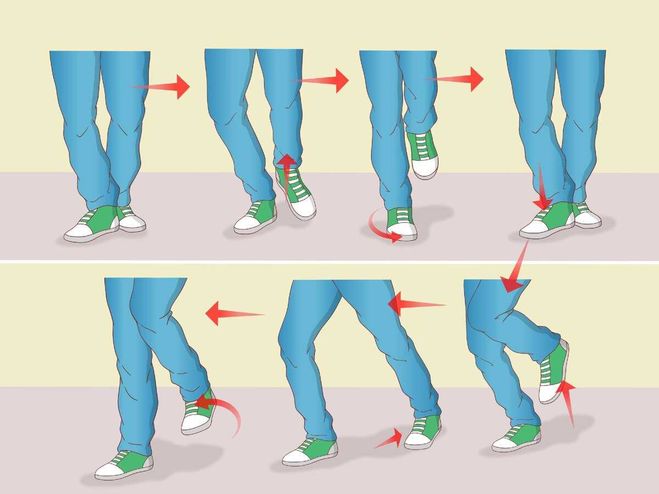 We have compiled detailed instructions on how to learn belly dancing so that you can dance no worse than a Colombian pop star.
Tatyana Shamanina
Tags:
weight loss
Dancing
How To
Slim stomach
incendiary dance
Shutterstock
How to learn to dance a beautiful oriental belly dance at home? Of course, it's not easy. Nevertheless, it is easier to dance it at home than any other dance style. Especially if you have never been into dancing before.
Basic movements
Stand with your feet together and your arms at your sides. Then slightly bend your knees and raise your chest - this is the starting position for starting any movement in the belly dance.
For smooth movements in the dance, you need to tighten the muscles of the lower abdomen and engage the pelvis.
Bend both knees. Then straighten your right leg to lift your right thigh up. Then lift the pelvis up to the chest, while the upper body should not be involved. The heels must not be lifted off the ground during this movement. When you "pull" up your right hip, lower it and repeat the movement with your left. Namely, straighten your left leg and lift your left hip up.
Repeat hip lift on both sides at a faster pace. Do not pause - first lift the right thigh up, and then smoothly - the left. At an accelerated pace, the hips will swing quickly from side to side - now you know how to perform the shimmy movement.
Start in the starting position with the right foot on the floor and the left foot slightly extended, about a few inches forward with the heel raised.
Then bend both knees and keep your chest and arms up. Then straighten your left leg, lift your left thigh and immediately lower it to the level of your right thigh. At the same time, keep your right leg bent during the movement. Next, repeat the mini-bunch at a fast pace so that it looks smooth, without pauses and breaks.
How to quickly learn belly dancing at home? Easy, the main thing is not to miss a single basic movement, including the "tummy". Starting position - feet are on the floor, the upper body is raised, and relaxed arms are at the sides. Then slightly bend your knees and tighten the muscles of your upper abdomen, pulling them in. Then relax your stomach and tense only the muscles of the lower abdomen. Consistently alternate, pulling in the lower, then the upper press. Repeat the movement smoothly and without pauses.
The last basic movement that will help you understand how to dance belly dance correctly.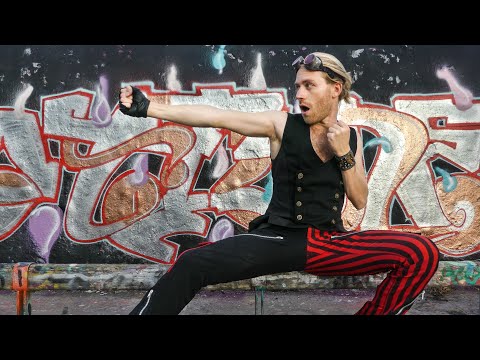 The starting position is a raised chest, arms are located on the sides, legs are together, and the feet are on the floor. Next, we pull the chest up to the end so that the shoulder blades seem to slide along the back. Then lower your chest back down. Repeat the link at a fast pace, while alternately contracting the abdominal muscles.
Why do home belly dancing?
Oriental dance will help not only lose weight, but also cope with various pains.
Gentle movements increase the flow of synovial fluid (natural lubricant) in the joints, and also tone the back muscles, which improves posture and prevents back pain.
How to learn belly dancing at home and lose weight? Easy - one hour session will help burn up to 300 calories.
Belly dancing tones the abdominal and pelvic muscles involved in childbirth.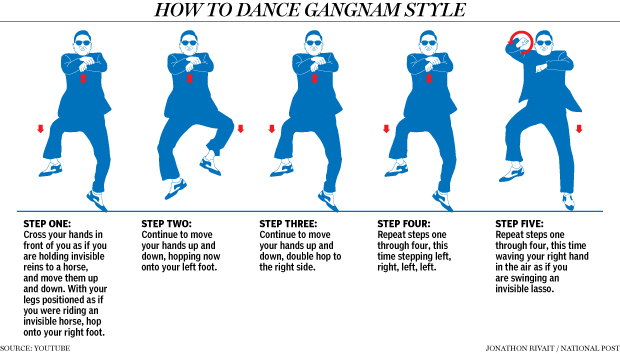 Oriental belly dance is not only beautiful, but also healing. The dance feels like a session of physical and psychological relaxation.
Soothing dance bands to help reduce pelvic congestion, which improves blood circulation and relieves PMS pain.
causes and methods of dealing with them
Contents
Dancing is a traumatic art, and it makes no sense to deny it. The intricate elements of ballet , exciting breakdancing tricks, latin dynamics and long workouts put the body of dancers to the test, and the knees are the most commonly affected. Luckily, dancers' knee injuries can be prevented by taking the right precautions.
Causes of knee injuries in dancers
While professional dancers' knee injuries are usually due to overuse during intense rehearsals, amateur feet often suffer for another reason.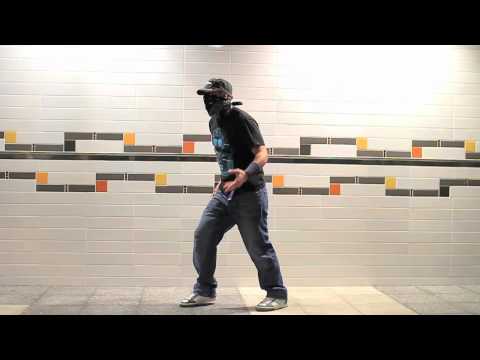 Doctors note that the risk of injury increases significantly if the dancer neglects the warm-up before classes and stretching. Or because of a muscle imbalance. Uneven development of the muscles leads to a violation of the symmetry of the joints, which is why the knees quickly "give up". That is why professional dancers always pay great attention to the development of all the muscles of the body, strengthening weak points and preventing imbalances.
Sign up for a trial lesson
Common knee injuries in dancers
Patellofemoral syndrome - the same crunch in the patella during jumping and squatting, as well as pain when sitting for a long time. Indicates a displacement of the patella. During loads, the cup begins to erase the cartilaginous tissue of the femur, which is fraught with unpleasant sensations and possible complications. The appearance of the disease requires a visit to a specialist and the necessary treatment.
Tendinitis of the knee - inflammation of the tendon in the knee joint. Makes itself felt aching pain and swelling. The problem is temporary, but during the healing period, rest, special ointments for inflammation and application of cold will be required.
Pre-patella bursitis - appears after hitting the knee on the floor, resulting in inflammation of the bursae - sacs with joint fluid. In the case of a simple injury, conventional anti-inflammatory drugs will help, but in case of a complication, surgical intervention will be required.
Damage to the minisci - cartilaginous disks of the knee joints, which act as shock absorbers. Miniscus tear is a very serious injury, and one of the most common. If the miniscus is damaged, the help of doctors is required: they block the joint, use anti-inflammatory and painkillers. In case of repeated injury, an operation is prescribed.
Ligament injury. Sharp turns and unsuccessful landings threaten to rupture the lateral ligaments of the knee joint. Such damage cannot be cured without qualified help. Rupture of the cruciate ligament, which can occur with unnatural eversion of the knee, requires surgical intervention and long-term rehabilitation.
How to Avoid Injury
There are accidents where injury cannot be foreseen and avoided, but more often than not, knee injuries can be prevented if you approach classes wisely, namely, follow a number of recommendations from professionals:
Choose qualified teachers. An experienced choreographer will not give wards tasks that do not correspond to their level. Complex elements, jumps and supports require the necessary physical preparation, which is developed gradually.
Do not neglect your warm-up. Light movements before the main lesson are important to prepare the body for stress. "Warm" feet and knees will be less prone to sprains and sprains.
Don't forget about stretching, which makes the ligaments elastic and the muscles flexible.
Develop the muscles of the whole body so that muscular imbalances do not occur.