How to dance like ian eastwood
How To Dance Like Ian Eastwood
Whether you know him from watching his viral videos, his performances as a member of Mos Wanted Crew on ABDC, or somewhere else, Ian Eastwood is a household name in the dance and choreography community.

His choreography credits for artists like Justin Bieber and Chance the Rapper are nothing to scoff at, and his dedication to the artistry of dance and fostering the growth of young dancers is just as impressive.

So if you're an Ian Eastwood fan and would love to dance like this living legend…

Read on!

1. Study his influences
Since he was young, Ian has made the most of his strong environmental, personal, and technical foundations to develop his own style. 

We can't go back in time and do the same, but we can learn from Ian's influences to better understand how he moves.

For example, his parents (who were both artists) put him on to all kinds of music, from Moby, to Earth, Wind & Fire, to The Beatles.
Widening your range of music tastes is a great way to work towards the versatility that Ian is known for. 

He dances to rap, R&B, pop – the list goes on, and his movement is equally diverse.
There was one music video in particular that made Ian Eastwood want to pursue a career in dance –  Michael Jackson's "Smooth Criminal".
‍

Throughout choreography like this, MJ not only hits every move with both incredible intention and precision, but also demonstrates his training in styles like Popping, Locking, and Jazz.

Following in his heroes' footsteps, Ian has studied several street styles to inform his dance foundation, in addition to Jazz and Ballet.

He even attended the Monsters of Hip Hop dance convention as a kid, and had the opportunity to train under Popping OG's like Popin' Pete, Mr.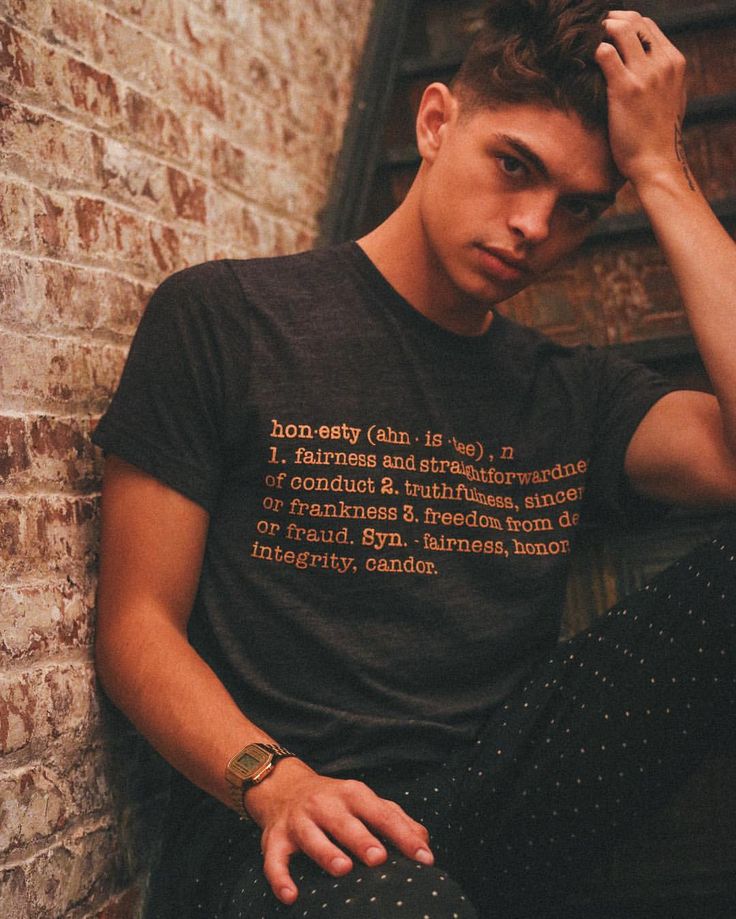 Wiggles, and Suga Pop!

Learning the basics of Popping is a great place to start you journey toward dancing like Ian, as it's one of the styles he draws on most frequently in his choreography.

Check out STEEZY's beginner Popping program for a crash course on how to pop each part of your body, right at home.

2. Learn about his favorite stylistic choices
Now that we've touched on Ian Eastwood's fundamental influences, we can look at his stylistic choices and commonly used techniques. 

In no particular order, these include isolation, sharpness, continuity, dynamic textures, and gestures.

Try consciously focusing on one or more of these concepts, and you should see some overlap with Ian Eastwood's style and your own!

The emphasis on isolations, sharpness, and continuity must be at least partially coming from Ian's training in Popping. 

Not only does Ian display excellent body control with his isos, but he also starts and stops them with pinpoint precision.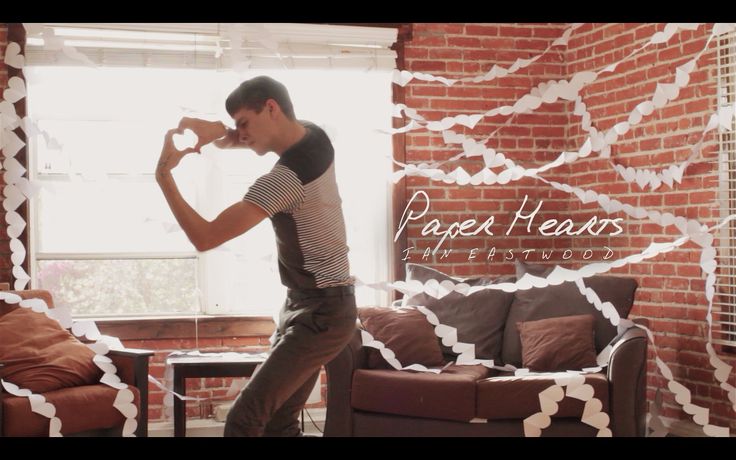 These smaller moving parts work together to form longer, more impactful phrases.

On top of that, Ian is a master of musicality.

In his "Nothing Feels Better" piece, you can see moves like a fluid series of hand placements to match the soft vocals, and a threading leg for a slow guitar chord join to form a piece that oozes warmth and good vibes. 
‍
Matching movement to sound is a skill that comes with practice. Try listening for a specific voice or instrument in your song of choice, then play around with different moves to see what feels like a good fit.

For example, a chest pop might go well with a heavy bass, but a chest roll might work better for melodic vocals. Or, a general quality of movement like "relaxed" might fit with an emotional ballad whereas "explosive" could be a better fit for a song with a hard hitting hook.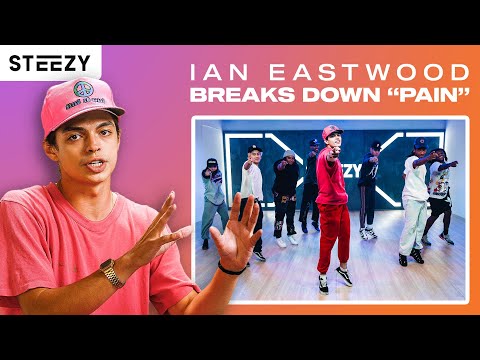 Keep on dancing with the sound of each instrument in mind, and you'll be able to get as close to the music as Ian does.

Ian also likes to use wordplay gestures – especially if they connect with lyrics in the music. 

He'll point to the eyes for the word "watching," put his hands under his head for the word "sleeping," and so on. 

This is complemented by his facial expressions, which seem pretty natural rather than forced. 

So, try experimenting with gestures and facial expressions to channel Ian's choreography. Put on a song that you know all of the words to, and freestyle while trying to depict as many words as you can with your body, hands, and face.

3. Take classes from Ian and his homies
Finally, there's no better way to learn how to dance like Ian Eastwood than straight from the source.
And if you're not in a city where Ian's currently teaching, you can try out Ian's online classes available on STEEZY Studio!
You'll be able to learn his pieces, step-by-step, plus certain classes come with a video explainer, so you can understand the choreorgraphy from Ian's personal perspective.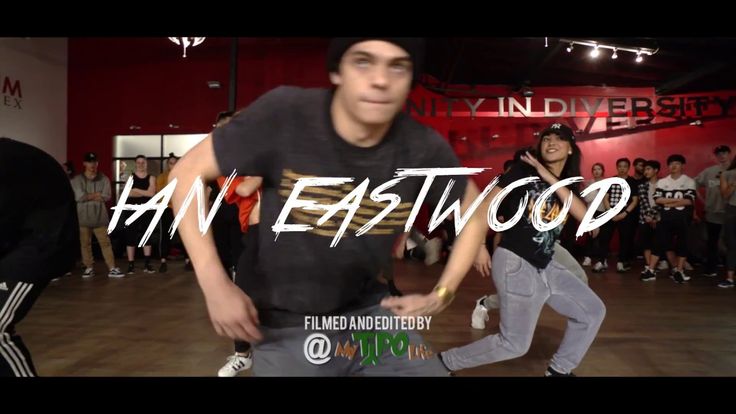 ‍
As a prolific dancer and choreographer, Ian has also collaborated with and leant from many other dancers.
It'll help to take some of their classes too!

Check out Trevor Takemoto, a longtime Eastwood homie and member of the Young Lions collective.
Ian has also danced with Josh Price and Julian Deguzman – both hype, swaggy dancers who Ian works with frequently.
They all have classes on STEEZY Studio!

—

I hope this article showed you that there are plenty of valuable ideas and practices that you can learn from Ian Eastwood's dance style! 

With just about two decades of dance under his belt, Ian carries a highly distinct movement style that reflects his foundations, his passion, and his experience.

But truth be told, Ian's most valuable asset has always been his love for dance, and that's something that will only build with time as you continue to learn.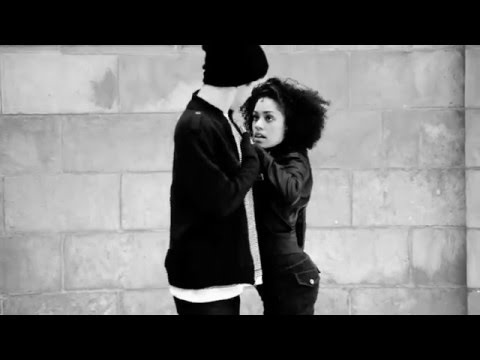 Keep your training going with classes on STEEZY – we have 1500+ classes and programs designed to help you reach any dance goal, mastering Ian Eastwood's style included.

Click here to start dancing for free!

Our Story —
Young Lions & Inspiration Institute is an Arts, Education & Entertainment Enterprise that incorporates Dance Workshops/Events & an Inspirational Clothing Line
Young Lions & Inspiration Institute were just a dream of Designer, Julia Latoria-Eastwood in 2009. Julia & her husband, Illustrator Peter A. Eastwood were already operating their own very successful Multi-Tiered Art School & Commercial Art Business called Eastwood Expressions . They created the Art School portion of the business (1997-2011) so their toddler son, Ian Eastwood would be ensured a good fundamentally-based Art Education, as they couldn't find one of quality in their community of Oak Park just outside of Chicago. Peter & Julia had met in Art School, so It was very important to the couple that their son embrace the Arts to help find his true calling .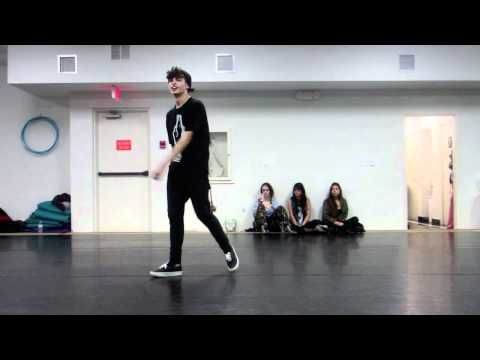 So, one beautiful, warm summer day in 1997, 6 Little Leonardos (including their son) walked into Julia's "Art in the Garden" class set in their Neverland Children's Secret Garden she had created for her little boy, Ian . Shortly after her very well thought out 6 wk magical curriculum was over, the word got around & she had 45 new students for the next session of classes called "Art in Autumn".  The School grew in popularity quickly, due to need and quality the of the programs.  Julia expanded the school to include a full range of classes from ages 2 1/2 - 16 to accommodate Ian's growth as an Artist as well as his Father's desire to teach his son. It was definitely the love for their child and the Arts that fueled the creativity, success and expansion of the business. 
Peter & Julia exposed Ian to the normal things all parents do, from Baseball to all facets of the Arts & Sciences: Music, Theater, Museums & Travel but it wasn't until Ian found Dance at age 10 that he declared: "Mama I want to do this the rest of my Life !" He joined a local Dance Studio's Company where he studied World Dance: Salsa, Merengue, Flamenco, African, Hip Hop and even played Congas.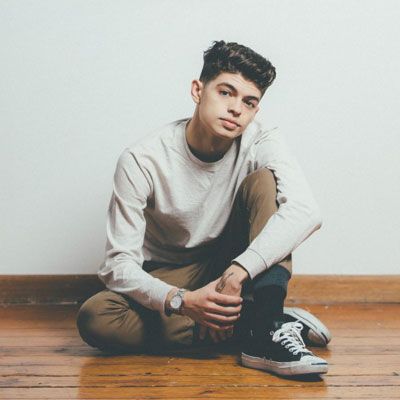 He quickly outgrew that studio, joined several Adult Chicago Hip Hop Crews and began to choreograph & teach for them in the City even though he was the youngest in the crew.  To get more control over his body's unusual movement he studied Ballet,Tap & Jazz at the Amazing Giordano Jazz Dance Chicago and became a member of their Children's Jazz Company. However, Hip Hop & Choreographing kept pulling him to pursue more training with Industry Choreographers at a Convention called Monsters of Hip Hop where he really blossomed under the tutelage of Marty Kudelka, NappyTabs, Mr. Wiggles, Geo Hubela, Gil Duldulao, Brian Friedman, Dave Scott & Tony Testa. He privately showed them his choreography & in turn they mentored and believed in him. He was nominated at a very young age (14) for their annual show in LA and by the time he actually did the show at 16 he was already teaching and doing small local dance workshops & putting together sets of his own for dance community shows/competitions like World of Dance & Prelude.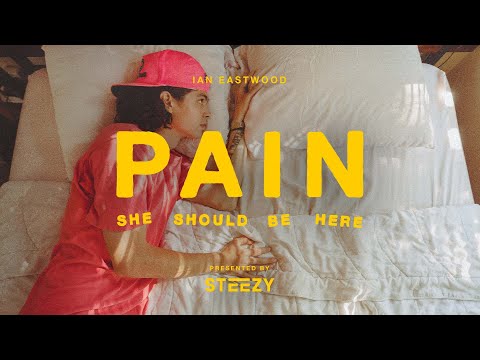 At age 15 he started to expand teaching his classes from NY to LA at the Boogiezone & Millenium. He even did backup dancing for up & coming Chicago Artists. The entire time he was working on his dance education and entertaining people he discovered the platform "Myspace" and started posting little creative videos of himself dancing to his own choreography including bits of graffiti at the end inspired by the Hip Hop legend, Mr Wiggles. Ian loved & studied film so much he decided to combine his 2 passions (Dance & Film) and began expanding his videos into full concepts on Youtube to showcase his Art. (Back in those days no one knew about "view counts" or "likes", it was strictly to share his Artwork using the modern day technology) People loved Ian's UNIQUE URBAN style of Dance & ability to tell a relatable story through the art form, as did many of the overseas Dance Organizers/Promoters . He was subsequently hired to teach overseas at age 16, and in the meantime caught the eye of Blake McGrath & Shannon Mather who also engaged him to teach at their amazing Dance Convention: Coastal Dance Rage.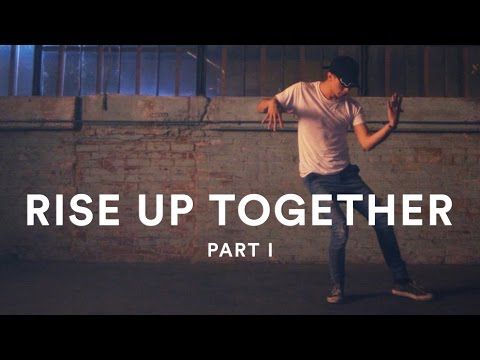 Contracted to Teach & Judge Overseas at such a young age (16) allowed Ian to train with all the Traveling American (and foreign) Choreographers, further fueling his desire to learn even more about the many Hip Hop styles and disciplines & improve upon his craft. This is where he truly embraced the family's motto: ANCORA IMPARO (said by Michelangelo, translated as: "And still I Learn" . Yet, this scenario was problematic: How does one continue to learn if they are only doing their own style? Ian was also trying to balance High School, Family, Friends, Hip Hop Crew obligations, his own show pieces for Competitions while traveling every weekend for both training & teaching as well as entire summers to teach overseas.  So, once again Julia put on her entrepreneurial thinking cap…and YOUNG LIONS was born in 2009 when Ian was just 16. Julia's notion was; Since so many organizers, promoters, studio owners, (& now even BIG conventions) were hiring Ian- why wouldn't his own parents invest in him, too? This would allow Ian to stay home more on some weekends, be able to Train & Teach workshops in Chicago, finish his High School with honors, learn the business of his ART, how to become a young Entrepreneur, keep himself healthy (as travel is very hard on a growing boy's body) as well as staying grounded by maintaining a great Midwestern value system & impeccable work ethic, even as many agencies were insisting he move to LA.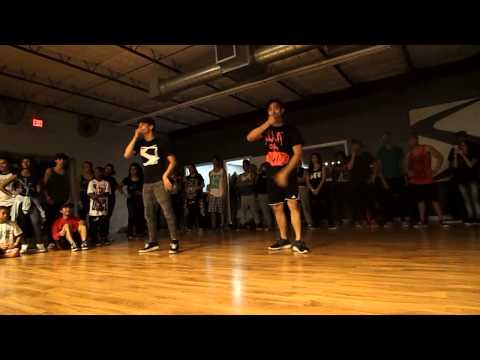 -Ian had already done a national TV Ad at age 11 and now industry jobs were starting to emerge for him too.
In 2009 Peter & Julia started hiring what they called: YOUNG LIONS : mostly the Young, Hip, Up & Coming Traveling American Choreographers who were also very hungry to improve their craft, teaching skills & who were also well known for their own urban styles of dance -  the same ones he traveled with overseas: (Nick DeMoura, Tucker Barkley, Laura Edwards, Eva Bernstine, Shaun Evaristo, David Moore, Jaffar Smith, Erica Sobel, Jillian Meyers, Keone & Mari, Lyle Beniga, Lando Wilkins, Jun Quemado, Bam Martin, Jawn Ha, Tony Tzar, Brian Puspos and many more) At the same time a clothing line was born.The Eastwoods were already designing/Illustrating the artwork & producing the clothing for the dancers in Ian's showcases (which they then gave to the dancers as a gift for performing with him) The dancers loved the clothing so much that the Eastwoods kept getting outside requests for them, so they decided to start selling the merchandise at their events.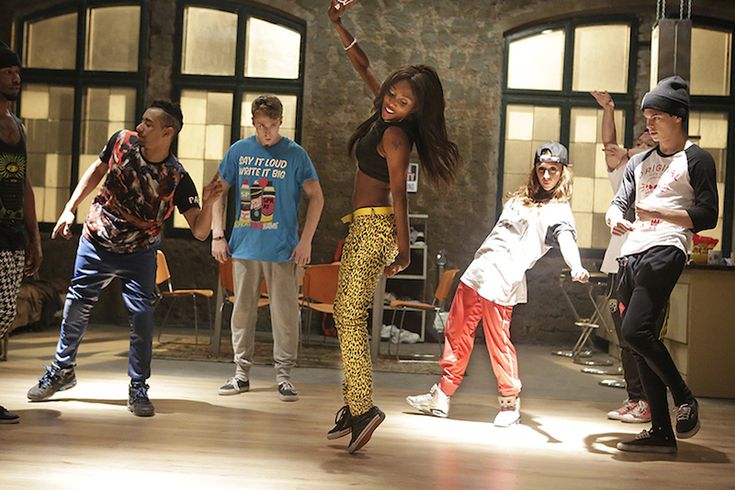 Typically, the designs would bear family philosophies as the inspired content. Each Article of clothing they Design has an important meaning behind it just as Ian's choreography illustrates the music with movement. Peter & Julia were already designing clothing for other well known Dance Conventions/Events at the time, and the Young Lions Gear became so popular they started traveling to all events with it. Peter subsequently became Ian's Manager, a job he had been doing informally since Ian's first gig. Meanwhile, The Chicago Young Lions Workshops were growing exponentially, attended by enthusiastic dancers from across the US -(even International students! )  -  that they decided it was time take the events on the road. Currently, The Eastwoods are doing Young Lions Tours throughout the country. You can also catch them selling their merchandise along with Ian at many Dance Industry Events as well as the Conventions Ian works at, such as The Pulse on Tour and VIP. 
Inspiration Institute is the other brainchild of Julia & is still a work in progress… Inspiration Institute currently is part of the clothing line that encourages inspiration of all forms, but they have bigger plans to grow and manifestthis idea into something beyond their wildest Dreams.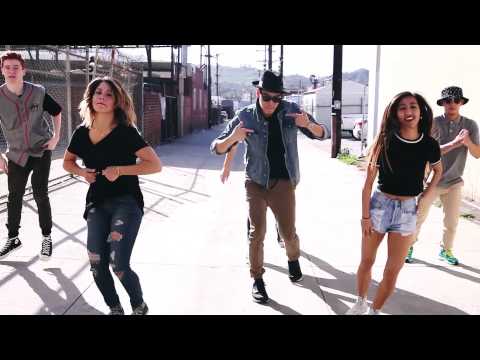 All of Julia,Peter & Ian's artistic endeavors were born from their passions that then grew organically to incorporate all of the things they love to do . So stay tuned to see how they plan on doing that along with their talented, inspirational and very innovative son, Ian. 
Ian Eastwood's Career at 25 is quite vast now… from being on TV's Americas Best Dance Crew, Dancing with the Stars, WOD/NBC, to Choreographing & Creating Music Videos and/or Tour Choreography for Amazing Artists such as: Zendaya, Childish Gambino, Jennifer Lopez, Justin Bieber, Tori Kelly, Chance the Rapper, Vic Mensa, The Chainsmokers, Halsey,  SuperDuperKyle, Lil Dicky, Marian Hill, Prettymuch, OKGO, Taemin, SHINee, EXO & several other Kpop Artists. Additional credits include: Supervising Choreographer for the Full-length Feature Movie: Breaking Through, Dancing/Acting in the movie, High Strung. Co-directing &  choreographing the Music Video Sunday Candy, as well as directing the opening title sequence for NBC's The Carmichael Show, creating the 1st ever Dance Performance Act at Bonnnaroo, and his most ambitious project to date: Ian has created, choreographed, edited, performed, directed & produced  "ADULTLESSONS, The World's First Dance MixTape" 
FOR MORE INFO ON IAN'S FLOURISHING CAREER GO TO IAN-EASTWOOD.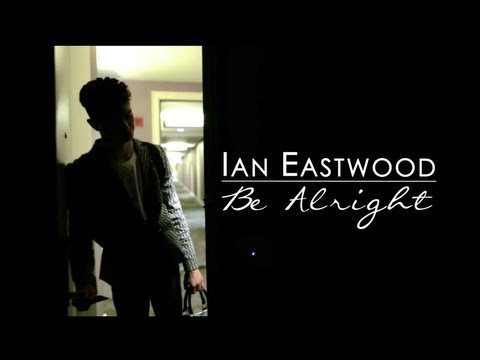 COM
Ian Eastwood (dancer) Biography, Wiki, Parents, Girlfriend, Megan Batun, Tattoo,
Famous People In The Usa
Ian Eastwood, biography and wiki
Ian Eastwood is an American actor, dancer, choreographer, and director. He was one of the members of the dance group Mos Wanted Crew, which performed as part of America's Best Dance Crew. Eastwood has also been featured on Dance Showdown, Return of the Superstars and World of Dance.
Ian Eastwood Age and birthday
Having reached his age, Eastwood was born on April 16, 1993 in Chicago, Illinois. As of 2020, he is 27 years old. His birth sign is Aries.
Ian Eastwood Height and weight
The famous dancer stands at a height of 1.78 m (5 feet 10 inches). It weighs 64 kg or 141 lbs.
Ian Eastwood Education
In terms of his academic background, Eastwood started dancing at the age of 10.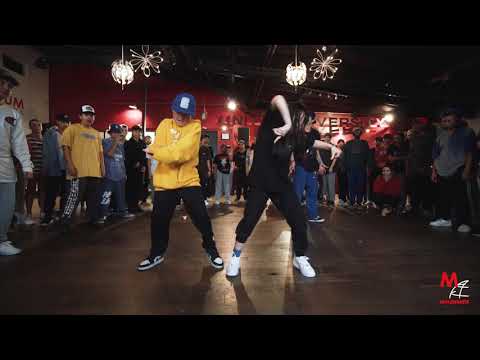 He later moved to Hollywood after graduating from a local high school to pursue a career in dance. His other educational credits will be updated as information becomes available.
how much is Tina Campbell
Ian Eastwood: parents and family
He is the son of Peter's father and Julia Eastwood's mother. Eastwood grew up in a beautiful home with two loving artist parents. Inside, his childhood home looks like an art museum. Peter and Julia met at an art school.
Ian Eastwood Girlfriend
Talking about his personal life, Eastwood is in a romantic relationship with Megan Batoon. The happy couple started dating in 2014. Meaghan is a choreographer, dancer and social media phenomenon.
Ian Eastwood and Megan Batun's relationship
Megan Batun is a home-use comedy content creator known for her YouTube channel, which has amassed over 1.17 million subscribers. She hosts her bi-weekly podcast called Just a Tip with Megan Batoon.
The happy couple started dating back in 2014.
Megan Stone Age
Megan Alicia Batun March 29, 1991 in Jacksonville, Florida, USA. Zodiac sign - Aries.
Yang Eastlines and facts
9000
Occupation/Profession
: Actor, dancer, choreographer, director
Nationality : American
Race/ethnicity : White
Religion : Unknown
Sexual orientation: Straight
Ian Eastwood's birthday
Age / how old? : 27 years old as of 2020
Zodiac sign : Aries.
Date of Birth : April 16 January 1993
Place of Birth : Chicago, Illinois.
Birthday April 16
Ian Eastwood Body Measurements
Body Measurements : Out of stock
Height / How tall? : 1. 78 m (5 feet 10 inches)
Mass : 64 kg or 141 pound
Eye Color : Brown
hair color : BLAMISE
Size of shoes : No available
Ian Eastwood Family and relationships
Father (dad) : Peter
Mother : Julia Eastwood
Brothers and sisters : Unknown
Girlfriend : Megan Batun
Children : while not
Yan Eastli
9000: Pure
Salary : Pending
Source of income : Actor, dancer, choreographer, director
Ian Eastwood dancer
Eastwood started his dance career by posting his dance videos on YouTube when he was 13 years old. He was later contacted by people via MySpace who asked him to teach them. When he was 16 years old, he began to travel the world teaching dance.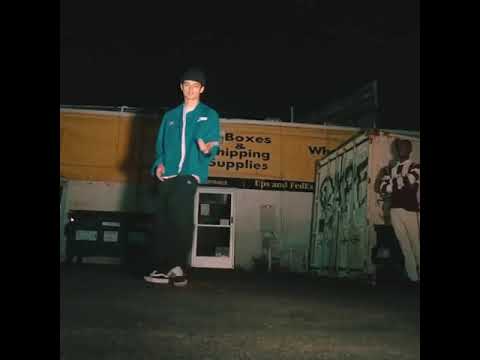 He later started a dance company called Young Lions. After graduating from a local high school, Eastwood moved to California to pursue his professional career as a dancer.
In 2011, it was featured in an advertisement for a video game company. In 2012, he became a member of America's Best Dance Group dance group. During 2012, he made a guest appearance on ABC's Dancing with the Stars (Season 15). He later competed with the young lions on the World of Dance show in 2017.
Eastwood has performed with many famous music artists in his music videos, including Justin Bieber, Tori Kelly, Kris Wu, Maya Angela, Vic Mensah, Shannon, Lee Taemin, Hailey Kiyoko and SHINee, among others.
Loading... Loading...
Ian Eastwood Net Worth
He has been in the dance industry for quite some time. Eastwood has no doubt amassed a huge fortune, with most of his fortune coming from his professional dancing career. Despite his apparent wealth, Eastwood prefers to lead a modest lifestyle.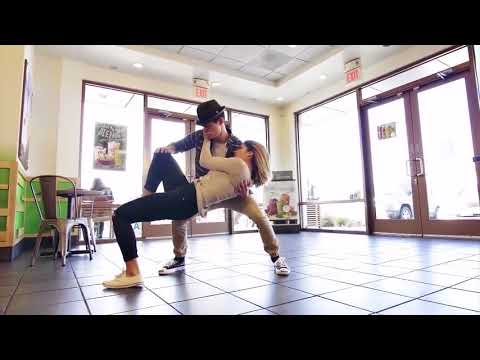 However, the specifics of his assets and liabilities are still being considered, making it difficult to determine his/her real net worth. His salary has also not been disclosed.
Ian Eastwood Tattoo
His tattoo reading "ANCORA IMPARO" is Michelangelo's famous Italian quote which means "I'm still learning" "Eastwood. This tattoo is on his forearm. Jan's second tattoo on his arm reads: "Arguing with a fool proves there are two of them."
Ian Eastwood and Chachi
Eastwood and Chachi Gonzalez were the perfect dance couple. They performed dance choreography together, the most famous of which was the production of the song "Fall". Hundreds of fans have tried to learn this routine, even creating slow-motion versions of videos so they can follow closely.
Although most of the people were avid shippers of the Ian-Chacha crew, they parted ways. It was later announced that Chachi was dating Josh Leyva. They made YouTube videos together. In 2018, she was engaged to her partner Jukka Hilden, the father of her child.
Ian Eastwood and the Young Lions
In 2009, Young Lions and the Inspiration Institute were just a dream come true for designer Julia Latoria-Eastwood. Eastwood leads a hand-picked team of proteges trained in his unique style. He was also featured on Dancing With the Stars and America's Top Dance Crew .
Ian Eastwood: World of Dance
He was featured on the new NBC TV show World of Dance as Eastwood and the young lions. World of Dance is a Southern California dance, fashion, music and entertainment brand founded by David Gonzalez, Myron Marten, Ty Sherpa and Michael McGinn in 2008.
Ian Eastwood Choreography
He is an actor, dancer, choreographer and director. Eastwood has worked as both choreographer and dancer for Dance Showdown DanceOn and MTV ABDC7 Return of the Superstars. He was also a dancer in Justin Bieber's Beauty and Beat video.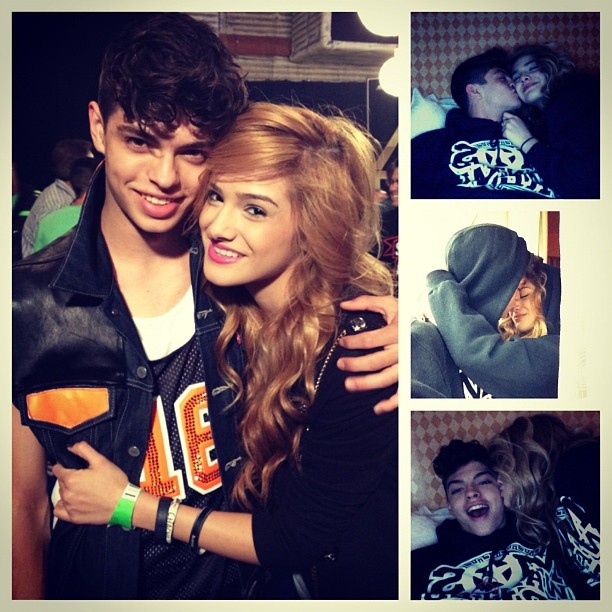 Ian Eastwood Adult Lessons
In the first dance mixtape titled Adult Lessons , Eastwood is a choreographed, danced, written, edited and directed visualization representing the journey and growth from youth to adulthood (arranged by Datpiff). Directed, scripted, edited, danced, choreographed and colored by Eastwood (duration 28 minutes).
Ian Eastwood tour
For more information on his tour dates and tickets click here .
Ian Eastwood Movies
Who is Ian Eastwood?
Eastwood is an American actor, dancer, choreographer and director. He was one of the members of the dance group Mos Wanted Crew, which performed as part of America's Best Dance Crew.
How old is Ian Eastwood?
Eastwood was born on April 16, 1993 in Chicago, Illinois. As of 2020, he is 27 years old.
How tall is Eastwood?
The famous dancer stands at a height of 1.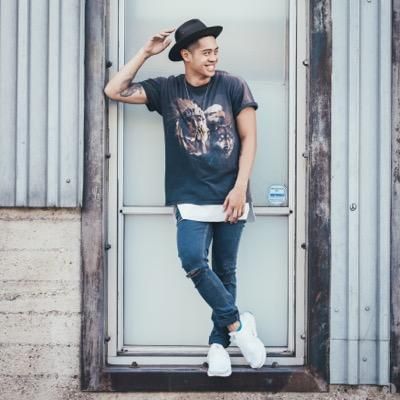 78 m (5 ft 10 in). It weighs 64 kg or 141 lbs.
Is Eastwood married?
Eastwood is in a romantic relationship with Megan Batoon. The happy couple started dating in 2014. Meaghan is a choreographer, dancer and social media phenomenon.
How much is Eastwood worth?
He has not disclosed his net worth yet. We will update this section when we receive and verify wealth and property information in his name.
Where does Eastwood live?
She is a resident of Chicago, Illinois and Los Angeles, California, USA, we will upload photos of his house as soon as we have them.
Is Eastwood alive or dead?
Eastwood is alive and well. There were no reports that he was ill or had any health problems.
Where is Ian Eastwood now?
He is still active in the creative entertainment industry. Eastwood is part of the dance group Mos Wanted Crew, which performed as part of America's Best Dance Crew. Eastwood has also been featured on Dance Showdown, Return of the Superstars and World of Dance.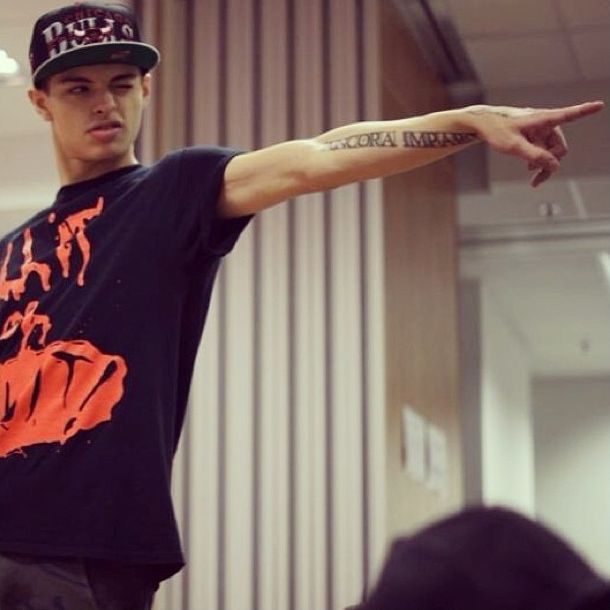 Ian Eastwood Social media contacts
Instagram : https://www.instagram.com/ian_eastwood/
Twitter: Facebook https://twitter.com/Ian_Eastwood https://www.facebook.com/Ian-Eastwood-114687645219212/
YouTube: https://www.youtube.com/channel/
Website: //www.ian-eastwood.com/
Related biographies.
You can also read , Career , Family , Relation, Body Dimensions , Pure cost , Achievements, and another about:
9000

Scott Evans

Megan Fahey

Itsbambii Acid rap Eastwood knew that fate was calling.

I thought what the hell is this guy from Chicago and does he have the exact same birthday as me? Eastwood says in an exclusive interview with HipHopDX at a coffee shop in North Hollywood, California. This is madness. Like I have to work with him, that's a sign that I have to work with this dude.




After doing the Good Ass choreography, the intro (the YouTube video got 1.1 million views), and contacting Chance through their lifelong neighbor, Eastwood and Chancellor Bennett tried several times to complete the project. They finally forged a wide connection with the dancer who co-directed the Sunday Candy video.




---





megan mckenna high heels

iFor me it was crazy. I wanted to work with this guy for a year, and the first product I ever worked on with him was co-directing and directing his music video, and that was kind of a moment of realization for me," says Eastwood. When I really want something, I usually like to work really hard and it kind of pays off. I had a bad day and thought of it as a guy who is really cool. I wasn't too depressed that day.




The 23-year-old, who also appears in the Chance's Angels video, has been in the dance industry since he was 16, touring and teaching. He's a kid of YouTube's age who he says helped the dance scene reclaim artistic ownership instead of relying on something like a backup dancer's career.

He released his first dance mixtape, Adult Lessons , on DatPiff in December. For a kid who grew up listening to Lil Wayne's mixtapes on the platform, a dream come true to have his own project recognized on the site. After brainstorming which platform to ask for a 28-minute visual project, Eastwood and his manager contacted Kyle K.P. Reilly, co-founder of the site, because of his vision of culture.

This is real shit, he said goodbye to his friends who ate with him before. Actually I have been using this website since childhood and I am starting a project with this company and this website and it is important not only for me in this sense but also for them, it is a big deal the first visual project that when -or released DatPiff. For me, it just meant the world and that they trusted me. It has 500,000 cassettes and mine is the only one that has any visuals attached, so it was a really cool moment for me.




Eastwood emphasizes that for him this project was not about making money, but about making an impact. He is trying to bring dance back as a legitimate part of hip hop culture. It's one of the five original elements of culture that he sees somehow faded into the background, giving way to other pillars like rap or even graffiti. Even though the official stream for Adult Lessons was muted due to copyright, Eastwood still considers the project a success.

KP According to him, anyone who finds it through DatPiff will automatically give him credit because it's an association with them, which is like a big street cred to me. Especially if I'm trying to change the way I look at dance, because we're also part of the urban culture. It's not just an ad, it's not just a top 40 or whatever, we can really make a real artistic impact on urban youth for kids who are looking for something new and not just commercial.

new hip-hop albums december 2016

Eastwood appeared on Season 7 of America's Best Dance Crew with the Mos Wanted Crew, which helped him gain national recognition but re-emphasized the popular dance stereotype. He has since said that getting a joint signature from Vic Mensa helped him legitimize himself in street culture. He is related to the Innanetape rapper through the same neighbor who introduced him to Chance. Mensah brought in Eastwood for the Feel That video and then he appeared in Eastwood's choreographed video for the track. After that, he says that people will approach him and recognize him as the guy in the video and they can have a legitimate conversation about hip hop culture.

M "I did the Feel That video before Sunday Candy, so it was my first time doing something like unpopular music," he says. It was something more underground, a little more indie, a little more cool and different, and it was an important moment because it started to change my demographics.

Eastwood was a mentor to dance legend Mr. Wiggles, who was a member of the Rock Steady Crew and the Electric Boogaloos. He says his mentor taught him to appreciate culture in general. This has evolved into a vision that is higher than what most people in the dance industry consider success, which is travel and learning.

I think of hip hop OG when I make a mixtape because I want to pay homage to the entrepreneurial spirit and originality they brought when they made this stuff, he says, and I think more people are concerned about making it now, than creating something great.

Not only does he force himself to do something great, but he also witnesses his friends creating their own legacies as well. Eastwood reflects on the impact that Chance The Rapper 9 has0217 Coloring book did and knows his friend is happy with it. He recently spoke to Donnie Trumpet, who appears with Chance The Rapper at the end of the film. Lessons for adults and the musician told how the love of the fans gave him confirmation.

"I thought it was really cool that he acknowledged that they, like most people, still care what people think about their work," he says. I also think it's stupid to pretend that you don't care what people think about the work in which you put your heart and soul. As for the project, I can guarantee that this is something that Chance has put his whole soul into, and everyone can feel it. I told Chance that I sincerely think that next year after the fall of this project, he will reach the highest legendary star status, and I can not wait for this to become a reality.