Learn how to dance spanish music
How to Learn Spanish Dance
Did you ever know that having fun is fundamental to language learning?
You can dance, laugh, and sing while you´re studying.
If you don't know how to do it, I'll tell you how to learn Spanish dance!
About Spanish dance
Sages and elders in all cultures know the power of dance. They believe that rhythmic body movements generate a powerful flow of energy to manifest your desires. This is a trick I learned about Spanish dance while meeting gypsies.
I used to wonder why we are all fascinated by dancing, even those of us who don't know how to dance. It´s something that captivates us, dancing and watching others dance. It's as if something ignites inside of us and we end up making movements to the rhythm of the music.
The different Hispanic cultures have typical national and regional dances. I learned to differentiate the dances by regional climates. When they are in cold climates, the movements are slow and the dance is in a group, distant from each other.
While the dances of warm climates are usually agitated, close, with a high degree of eroticism.
That is why I am going to teach you the steps of the different dances, both Spanish and Latin. You will realize this secret of the dances of cold and hot lands.
The good thing is that you don't need to have one or the other climate to learn how to dance them. You just have to let yourself flow with the rhythm and let your body express itself with passion and dedication.
Top 5 Spanish dances
Within the Hispanic cultures, we find dances from Spain and Latin America. I will try to approach them separately so you can appreciate the differences. Let's start with the top 5 Spanish dances.
Although very marked by passion, devotion, dedication, and deep love. Spanish dances can also be respectful and friendly. Since much of the Spanish culture comes from the ancient Celts who worshipped mother nature.
1. Flamenco
Flamenco is one of my secret passions.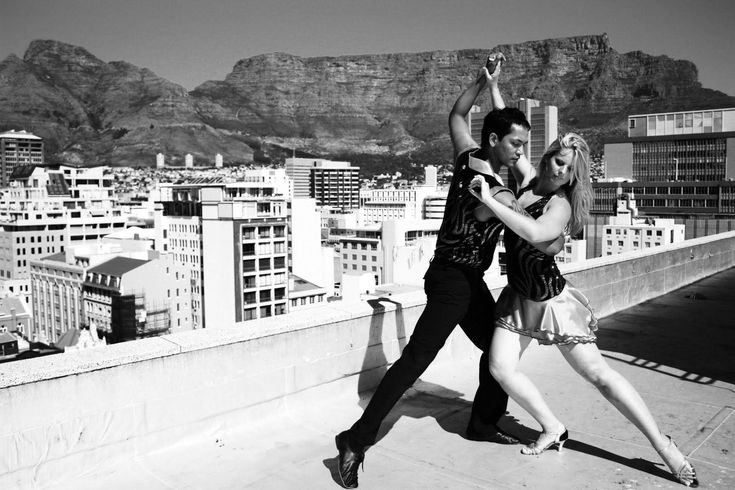 I spent some time-sharing very closely with gypsies and I fell in love with their passion for life.
This dance is known as Masterpieces of the Oral and Intangible Heritage of Humanity. A title awarded by UNESCO has earned it major worldwide recognition.
It´s performed by singing, Spanish guitar, dancing, clapping, and finger-snapping. Flamenco costumes are also particular, usually with a lot of passion red, black, and white.
Flamenco dance (1) in Granada 2015
2. Sardana
Sardana is a very old dance that probably emerged when the Romans were in the Peninsula. It became popular during the 19th century in Catalonia.
It consists of a circle of alternating men and women holding hands and dancing.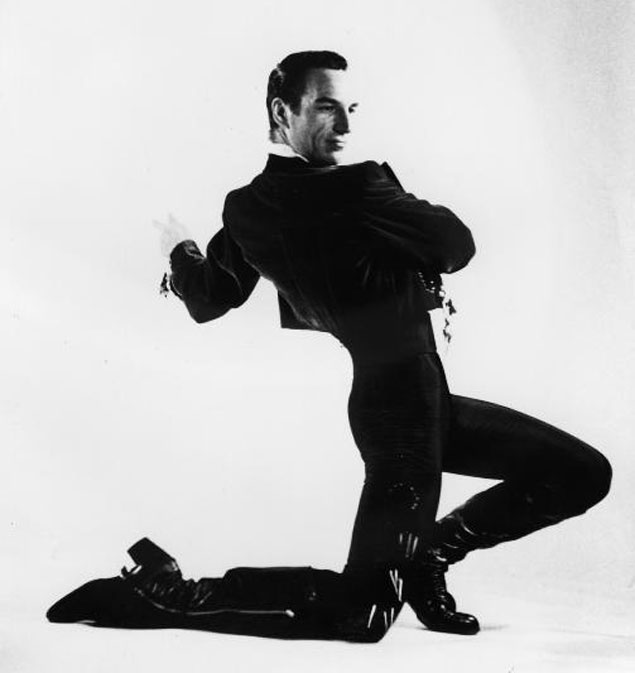 The music is played by a band called cobla.
La Sardana Dance
3. Muiñeira
As we said, Muiñeira is a dance with a notable Celtic influence. It emerged in the region of Galicia and to this day continues to attract spectators. The sound of the bagpipes and the festive atmosphere are conducive to enjoying them with a good beer.
Galician traditional folk dance: Muiñeira
4. Pasodoble
Pasodoble (double step) comes from the rhythm that marks the bullfights or the march of the Spanish infantry.
It´s a dance of French origin that was adopted in Spain as a ballroom dance.
Usually performed in couples where the man represents the bullfighter and the woman the bull. A beautiful analogy to the efforts made by the gentleman to conquer the heart of his lady.
PASODOBLE EN ER MUNDO
5. Bolero
Bolero is a Spanish dance also present in Cuba. It emerged in the 18th century as a result of the fusion between the sevillana and the contradanza. It includes the sound of castanets, Spanish guitar, and partner dancing.
BOLERO DANCE, Dos Gardenias | Dakhóta y Edwin
Top 5 Latin dances you can learn
We move from European Spanish dances to Latin American dances.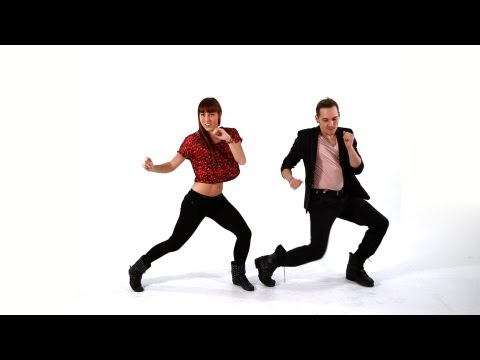 You will notice a big difference between the two, as Latin dances are mostly from hot lands. Enjoy non-stop the top 5 Latin dances you can learn at home.
1. Cha Cha Cha
Cha Cha Cha is a dance that combines the rhythms of rumba and mamba. It uses triple steps and the typical Cuban movement. It´s super energetic, spicy, and easy to learn.
2014 Washington Open Riccardo & Yulia – Cha Cha Cha
2. Salsa
Salsa is heard, lived, and danced in most Latin countries. Indeed, English-speaking and European countries also love salsa. This dance is usually performed in couples, although there is a current of Salsa Casino, which is danced in groups and is very lively.
Gloria Estefan – Conga | Salsa Dancing | Daniel Rosas & Jasmin Benfreha
3. Bachata
Dancing the Bachata is synonymous with closeness, passion, elegance, elegance, and sensuality. It´s characterized by marked hip movements at a slow and intimate rhythm.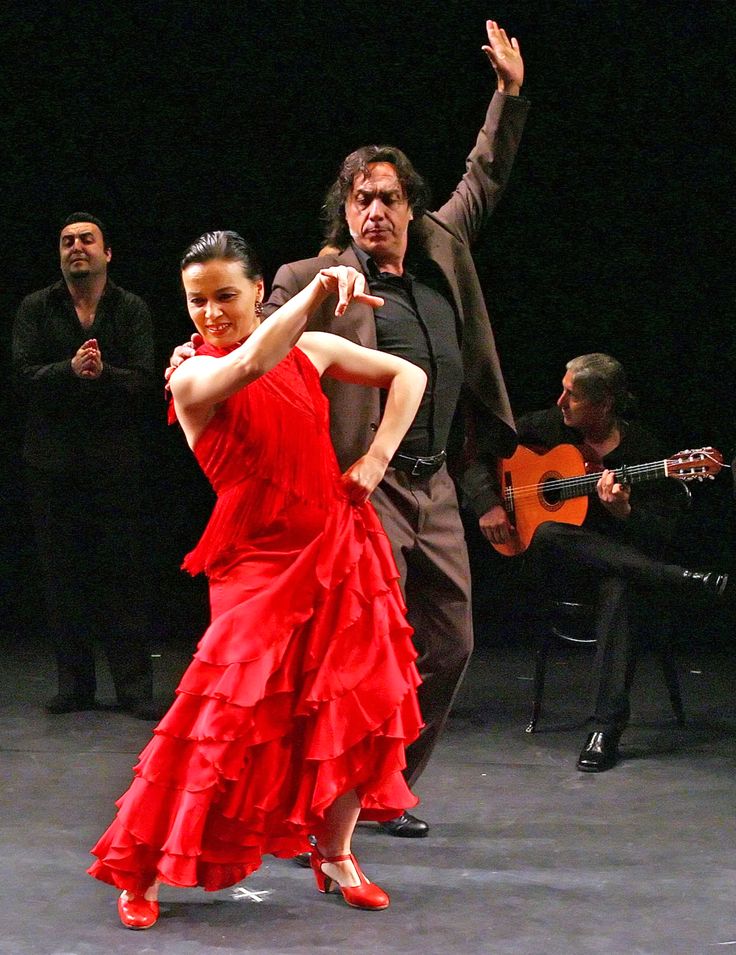 Señorita Bachata Remix – Dj Tronky / Judit & Yexy Jr. Bachata Dance
4. Merengue
Merengue is one of the easiest Latin dances to learn. Just by taking the marching rhythm, you have already mastered it. It´s so much fun that you could spend a whole night dancing merengue in a Latin disco.
Bailando Merengue Mambo Callejero
5. Samba
Although Samba is a Caribbean rhythm originally from Brazil, it spread to many Latin countries. I don't think there is a place in all of America where Carnival isn´t celebrated with costumes and samba. That is why it´s important to learn it or try it.
Magalenha Samba Zumba – How to dance Magalenha – Sergio Mendes
Dancing to live
I have met many people who say they don't like dancing. I used to be one of them until I discovered that my refusal to dance stemmed from shyness. The fear of being embarrassed for not knowing how to dance made me sit on the sidelines watching others enjoy themselves.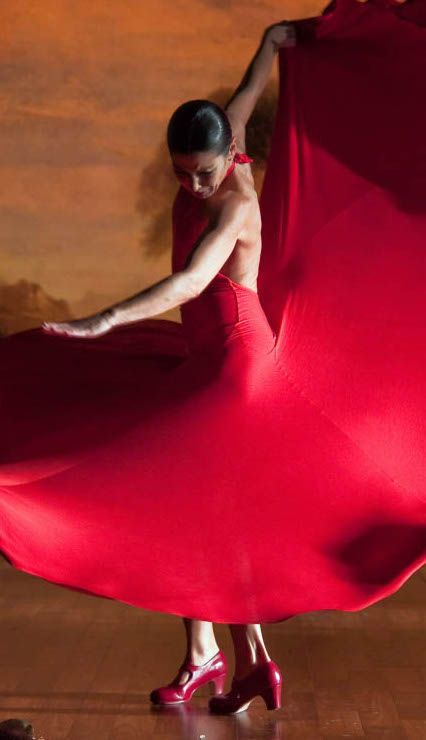 I had a childhood friend who taught me the first steps with a lot of patience. The best thing was that I had the rhythm and it was very easy to learn. So, within weeks we were already tearing up the discos.
I learned dancing to live when the ancient sages taught me the importance of dance. To create a current of positive energy and use it to my advantage. Even to help others heal through holistic medicine.
Dancing turns out to be excellent medicine for physical, mental, emotional, and even spiritual ailments. Not the "perreo to the floor", but the movement with cadence.
Learning Spanish dances is a lesson you will enjoy very much. Master the Spanish dances and at least the basic phrases. Have a good interaction with Hispanics!
HOW TO DANCE TO REGGAETON MUSIC IN THE CLUB TUTORIAL (3 EASY MOVES)
Top Latin Dancing Songs | Latin Dance Music
In recent years, Latin dancing and Latin dancing music have gained popularity beyond leaps and bounds! Television has brought this style of dancing to the forefront and the public has seen how beautiful the dances are and has fallen in love with the music associated with them. It has been reported that global listening to Latin music grew 110 percent in 2017 on Spotify! Latin music has become mainstream rather than a crossover.
Latin Music
Latin music has become one of the most popular and successful music genres in the United States. Latin music is romantic, fun, fast, and most importantly…it makes people feel like dancing! There are so many types of styles and rhythms that you never get bored with the music in the same way that there are so many different dancing styles that align with the music.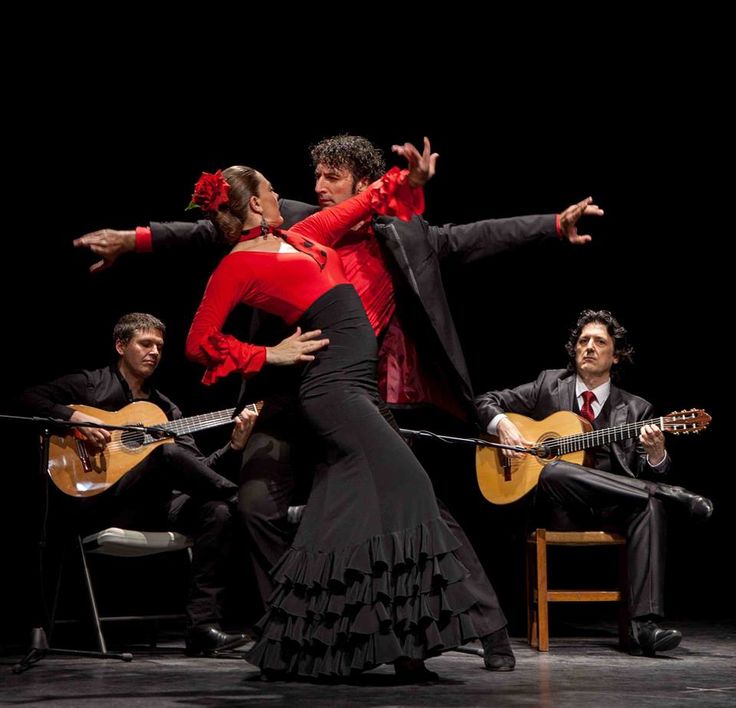 Latin Dance
Latin dance refers to a group of dance styles that have roots in Latin America. Dances like the salsa, rumba, cha-cha, merengue, samba, bossa nova, and tango are traditional dances that originated in Cuba, the Dominican Republic, Brazil, and Argentina. Latin musical style appeals to people of all ages and backgrounds because of its rhythmic beats and catchy upbeat vibe.
Top Latin Dancing Songs
If you are obsessed with Latin dancing like so many other dancers are, you are probably interested in learning what some of the top songs are in this genre. Here are 25 of the top songs in Latin music that you should know about:
"Yo Perreo Sola" by Bad Bunny
"Vivir Mi Vida" by Marc Anthony
"Mi Gente" by J Balvin and Willy William
"Danza Kuduro" by Don Omar featuring Lucenzo
"Como La Flor" by Selena
"Hips Don't Lie" by Shakira featuring Wyclef Jean
"El Farolito" by Juan Luis Guerra
"Quimbara" by Celia Cruz
"Oye" by Gloria Estefan
"La Gozadera" by Gente de Zona featuring Marc Anthony
"Tu Sonrisa" by Elvis Crespo
"Juliana" by DLG
"La Demanda" by Romeo Santos and Raulin Rodriguez
"Pegame Tu Vicio" by Anthony Santos
"Bandida" by Kiko Rodriguez
"La Bamba" by Ritchie Valens
"Mas Que Nada" by Sergio Mendes and Brasil '66
"Oye Como Va" by Santana
"Ginza" by J Balvin
"Bailando" by Enrique Iglesias
"Como Puedes Vivir Contigo Mismo?" by Alex Anwandter
"Intentalo" by 3 Ball MTY
"Lambada" by Kaoma
"The Girl from Ipanema" by Astrud Gilberto and Stan Getz
"Querida" by Juan Gabriel
Contact Us To Take Latin Dance Lessons
If you want to jump on the Latin dance wave, we would love to play a part in you learning how to dance to great Latin music! At Fred Astaire, our professional and experienced instructors create the perfect experience for you to learn, practice, and have fun doing it.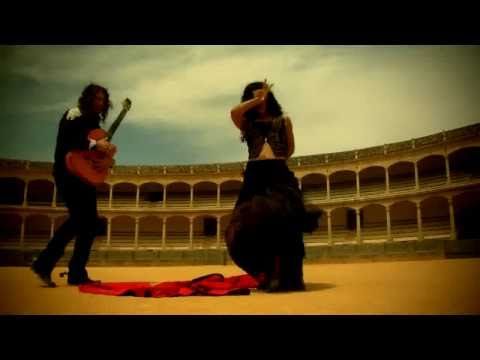 Call us at 919-489-4313 or fill out the form below to get started!
Contact Us Today
No Partner Necessary
how to learn how to dance spanish dances
The week of Spain has come at the Masters Fair, and only this prompted me to create the first publication on this portal, and I have been here for a little over a year now. And we will talk about the sad, passionate, cheerful and light flamenco dance.
For several years this dance was my unattainable dream, and even now I can confidently consider myself a flamenco dancer, even a beginner 🙂
The publication was made to get acquainted with an integral part of Spanish culture.
First, let's understand what is flamenco?
Flamenco is a Spanish gypsy dance. Flamenco is a dance of passion and fire. This is how he appears before the townsfolk, like you and me, but not everyone is aware of his versatility and diversity.
This dance can show passion, sadness, sadness, love.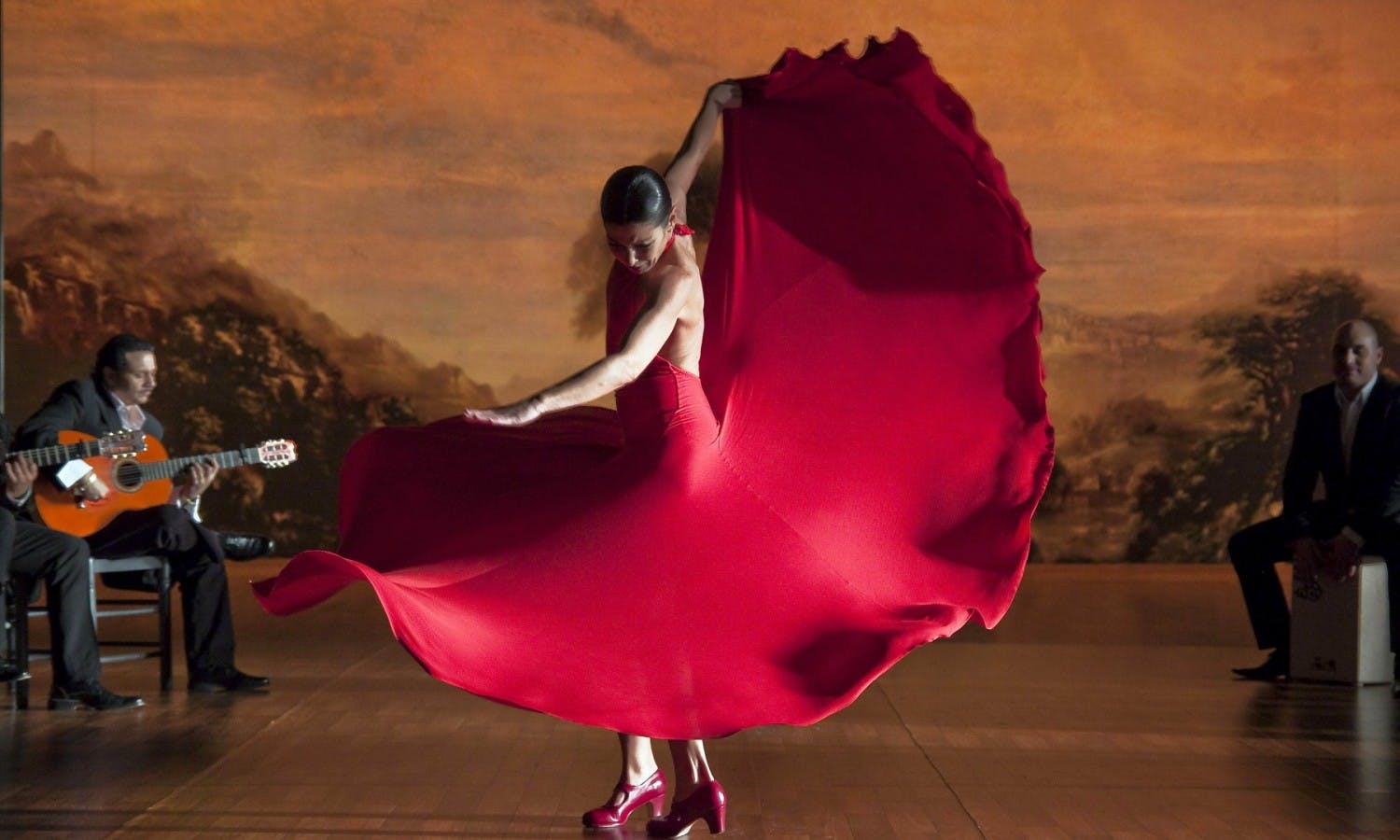 . .
Flamenco is not only a dance, it combines voice, music and dance, creating a powerful image on the stage, striking on the spot with its energy, forcing the viewer to keep an eye on what is happening.
I will talk about the different directions in this dance, the basic concepts that dancers use to designate the main movements, and I will also talk about flamenco costumes.
When people talk about flamenco, they often mention duende .
This is the ephemeral concept of the soul of dance, without which this art becomes impossible. It translates as "magic", "fire" or "feeling". When we, in Russia, say "There is no fire in it", then in Spain they say "No tiene duende".
In other words, the dance does not exist without a soul, the dancer (Spanish: bailaor, bailaor) must be inspired, sincerely feel and express any feelings that he wants to convey through his dance.
He must be able to reach the secret corners of the viewer's heart, otherwise it will no longer be flamenco.
García Lorca says that Spanish art is "originally ruled by the tart duende, wild and lonely."
There are countless styles of Spanish dance. In particular, below is a picture of a tree of flamenco styles, but I will specifically focus only on the most popular and those that I know.
ALEGRIAS
The songs and dances of ALEGRIAS are among the most joyful in flamenco, they carry joy, light and warmth.
Alegrias has a cheerful, but at the same time a bit tough, triumphant character. The dance is very dynamic, active, uninhibited and graceful.
It can be performed by both men and women. Although it is mostly performed by women. CompAs (rhythmic pattern) consists of 12 counts and usually begins with 12. I will not delve into the theory of flamenco compasses.
Bulerias (BULERIAS) or Buleria (BULERIA)
This is a fast lightning dance, consisting of a "mess" of different compasses, replacing each other. The specific rhythm of buleria is emphasized by many zapateos (fractions), hand claps, knee claps, chest claps, jumps and other precise movements at a very fast pace.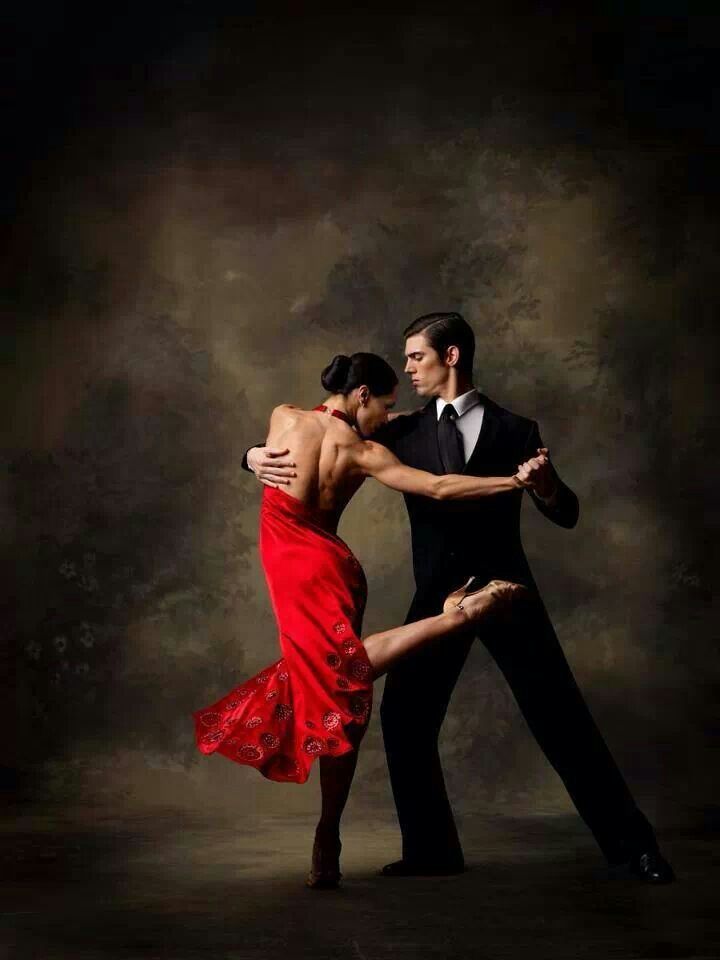 Solea (SOLEA)
In this dance, the dancers just show what many take for the main flamenco. Just in this style of dance, dancers show passion and drama, talk about pain and sorrow. The solea compass consists of 12 tabs.
Sevillanas
Sevillana is one of the most celebrated flamenco styles. There are severe restrictions in this style: it is always danced in pairs, the music always has 4 verses. Each couplet, respectively, is called a sevillana: the first sevilla, the second sevilla, the third sevilla, and the fourth sevilla.
Compass of Sevillana 6 beats, the main movements are the Seville step and pasada. Unfortunately, I didn't find a photo of the movements, but I think that those who practice flamenco will understand what I mean.
Here two dancers are dancing sevillana (photo from the Internet):
Farruka (FARRUCA)
Traditionally men perform farruka. This is a male dance, majestic, solemn, proud.
In it, the dancer shows himself in all its glory, his professionalism and high skill.
The dance is danced hard, interspersed with zapateos (foot shots) and sharp turns. Nowadays, women can also perform it. This is freestyle, you can dance it until the guitarist or dancer gets tired.
Antonio Gades and his farruka:
SOLEA POR BULERIA
(SOLEA POR BULERIA)
This is one of the main flamenco styles. The compass (rhythm) is the same as in allegrias, but slower. replete with slow movements of the arms and body interspersed with fast lightning-fast zapateos, escobilies and turns.
The end of the dance is marked by the buleria style, the music speeds up, the dancer increases the speed of the zapateo, the turns and the dynamics of the dance.
The photo may already show the end of the dance:
Tangos (TANGOS)
This is a cheerful, mobile, usually fast dance, performed at holidays, fiestas, having a simple, clear rhythm.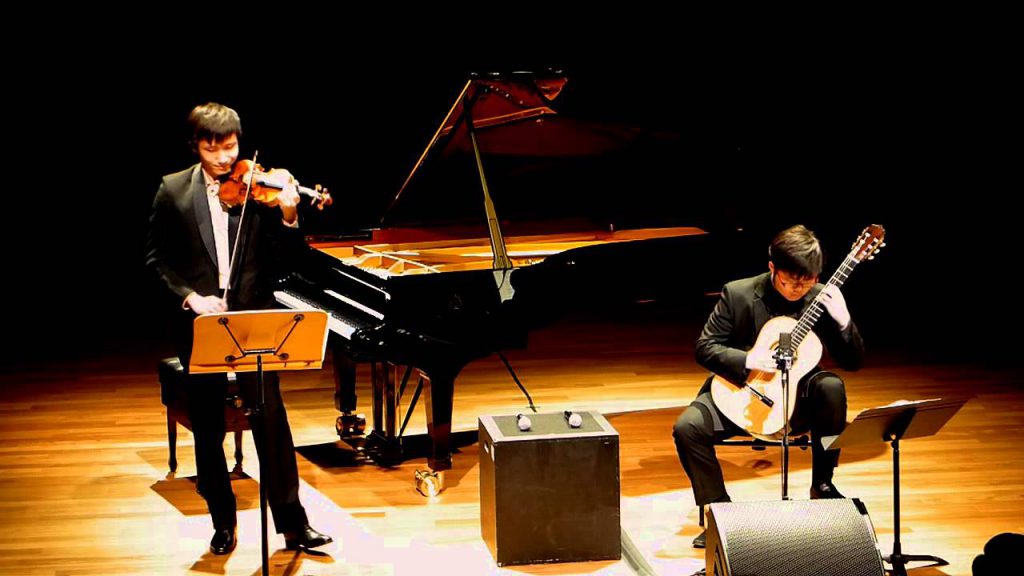 The main compass: - 2 3 4 - 2 3 4 - 2 3 4 - 2 3 4, almost the same quadruple rhythm familiar to all of us, but in music and dance there is no first count.
Tangos is performed with exquisite, graceful movements, roguish gestures, and even with deft, agile twists. There are often movements of the hips, shoulders, the body and arms are very plastic.
I would like to add something about the names in the dance, about the terminology that the dancers use:
Compass (Compas, emphasis on "a")
- beat, rhythm, size. The rhythmic cycle and basis for all flamenco dances.
Three basic time signatures are used: two-beat, three-beat, and a variation of the twelve-beat measure that is unique to flamenco.
Salida -
dancer's or dancer's entrance
Yamada (Llamada) - transition from one element of the dance structure to another, with the help of such movements, the dancer tells the guitarist that he wants to change the rhythm or melody.
Escobilla - part of the dance where zapateo prevails.
Zapateados or zapateados (Zapateados) is one of the most important features of the flamenco technique.
Zapateo rhythms are beaten with shoes to the rhythm of the music or complement the music. There are several hits:
Golpe (Spanish Golpe) - foot strike.
Tacon (Spanish: Tacon) — a heel kick, most often hit next to the supporting leg. There is a variation of a-tacon (Spanish: a tacon), when they strike with the heel in front of themselves.
Planta (Spanish: Planta) - a blow with the fingertips, trying not to touch the floor with the metal part of the shoes. May be with or without sound.
Punta (Spanish: Punta) - hit with the edge of the toe on the floor behind the body. Point, sharp, swift blow.
It takes time to master these beats, and it takes even more time to produce crazy beats!
This is a complex technique and it is impossible to master it at once, I know from my own experience.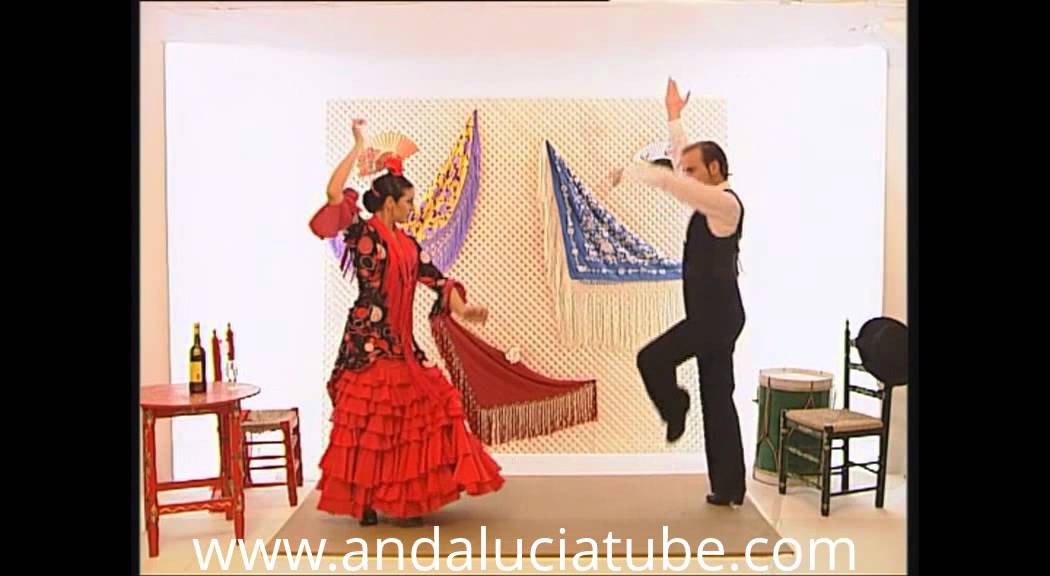 I combined the photos I found on zapateo and signed to make it more clear.
Floreo (Floreo) - a technique of hands, movements of the hands and fingers of a dancer, reminiscent of a closing-opening fan. Rotation of the hand around its axis by 360 degrees with the opening of the palm and fingers.
There is another option, when the index and third fingers are held together, and the remaining fingers are bent (male version, but also used by women).
Photo from the Internet, pay attention to the hands: Men hold their hands a little differently, more rigidly and fingers are most often brought together, in the photo is the notorious Joaquin Cortes:
Palmas (Palmas) - hand technique, rhythmic hand claps, who accompany flamenco dancers/coves, singers and guitarists.
They are made either with a dry and muffled sound, the palms are folded in the shape of a shell, cupped, or with a blow, a strong and dry sound is obtained.
See how Carmen Amaya's hands are positioned:
Flamenco dance costumes
It is believed that the traditional colors of a flamenco dress or costume are a combination of black and red, but not everything is so simple.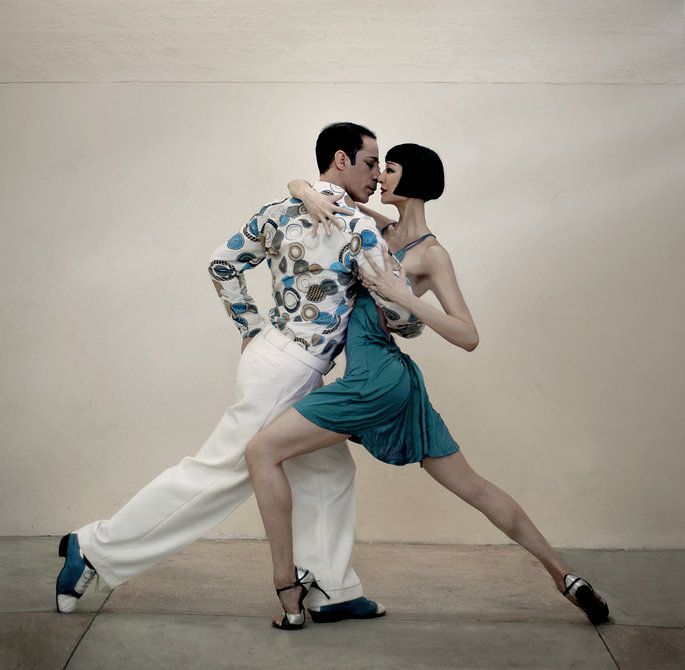 The range of colors used in costumes is very wide, but black, red, and white occupy a leading position.
Let's talk about women's and men's costumes
Traditionally, women dance in dresses or skirts. It can be skirts in one, two, one and a half suns or flared skirts, depending on what they are for.
If it is necessary to actively work with a skirt, to swing the floors sharply, to use some ballet steps, then they use wide skirts that are convenient to work with.
If the dance is dominated by zapateo and the main emphasis is also on the plasticity of the hands, then it is most convenient to dance in a narrowed skirt. In the photo there is just a flared skirt, the classic form of a flamenco skirt:
And here on a woman it is narrow. This form is also called model:
However, there is also a separate skirt or dress for flamenco - Bata de Cola (Spanish: Bata de Cola).
One of a kind skirt with a long hem. It is very difficult to work with, very heavy and at first even cumbersome.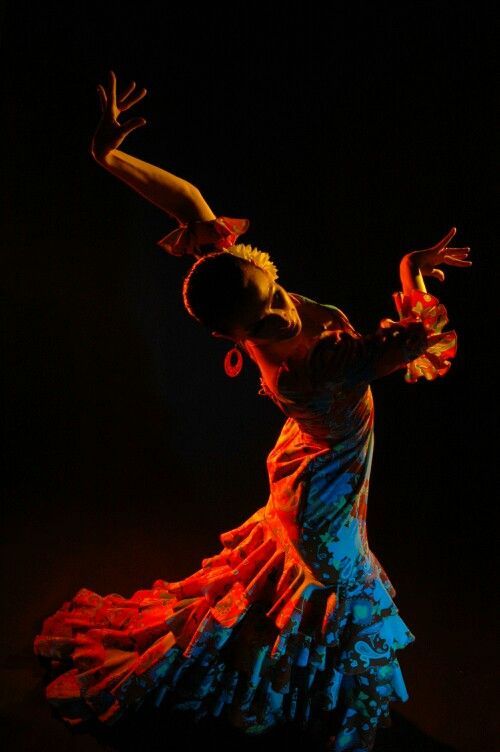 It will take a long time to master it.
Mostly these skirts are made in Spain because of the fabrics used, which are not sold all over the world.
Sometimes, however, can be found in Russian ateliers, but due to the complexity of tailoring, not all are taken. Very far 🙂 Styles such as solea, bulerias, alegrias dance in this skirt.
In order for the bata de cola to fly, it is sewn with mathematical calculations. Even the height of the dancer, the height of the heels is taken into account.
The length of the train is usually 2.5 meters on average, the frills on the skirt can be from 3 to 8. Frills are sewn both on the outside of the skirt and on the inside (!).
The cable weight is 5 to 11 kg. Can you imagine how difficult it is to work with such a skirt? :) Men's flamenco costume consists of dark trousers, a wide belt and a white shirt with wide sleeves.
Sometimes the edges of the shirt are tied in front at the waist. A short bolero vest called a chaleco is sometimes worn over a shirt.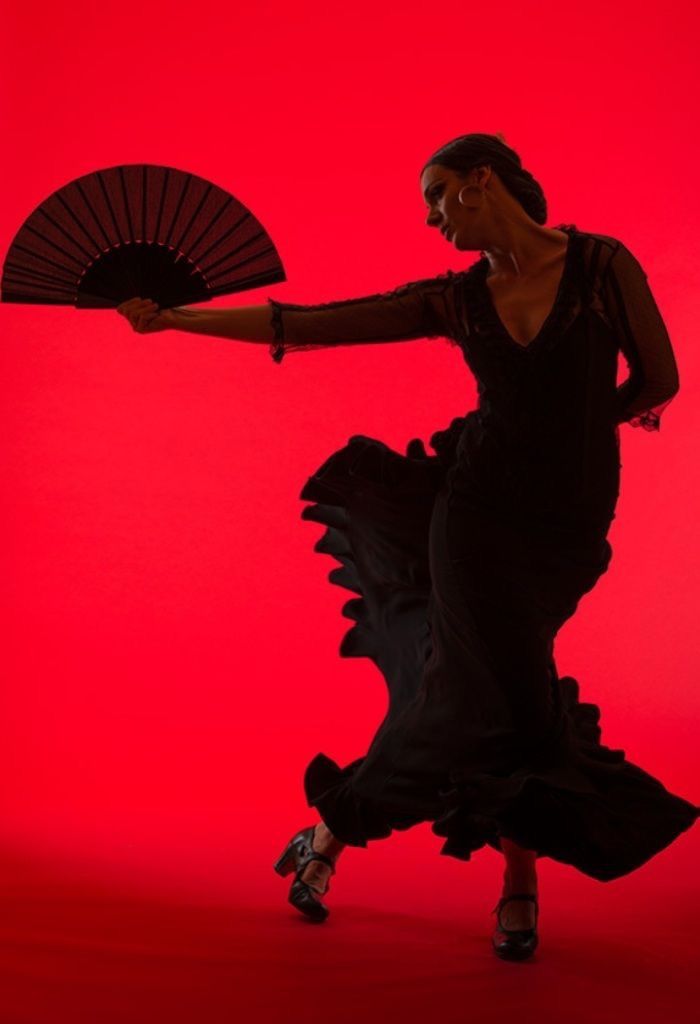 Nowadays, sometimes you can meet male dancers in classical costumes, made of lighter fabrics that are comfortable for dancing. And sometimes, like Joaquin Cortes, they dance with a naked torso 🙂
At the end of a short review, I would like to give a poem that reflects my attitude to this magnificent dance. I didn't find the author, but if you find it and leave it in the comments, I will be very grateful:
She danced flamenco and circled a wounded bird,
And beckoned with her bottomless gaze ...
She danced flamenco.
She danced like a flame that rushes through the ashes
Unable to find food for herself and then goes out, dying ...
She danced flamenco and sang with her hands about pain,
About the bitter lot ...
She danced flamenco.
And the heart burned and beat under black heels,
And time suddenly stopped…
The famous Spanish flamenco dance is unsurpassed grace, frenzied energy, passionate emotions and beauty.
Dancers perform to energetic guitar melodies, castanets and rhythmic clapping. There are many varieties of flamenco: milonga, romance, saeta, bulerias, etc.
These dances are common in Andalusia and southern Spain. It seems that only the natives of Spain can master them. But everyone can learn this art. The main thing is desire, as passionate as flamenco itself. The first thing that is necessary for flamenco is to feel your body, learn to completely subordinate it to yourself, balance it.
Leaps, jumps and turns require a good sense of weight and balance. Professional dancers claim that flamenco dances make the body speak, which means that all its parts must be mobile and harmonious. Before and in between sessions, it is useful to do balance exercises. Another important condition in flamenco is correct posture.
Dancing with a stooped back and shrugged shoulders looks ugly and false. The lack of good posture prevents the body from "speaking out", and the dancer from demonstrating his skills and revealing his soul to the viewer.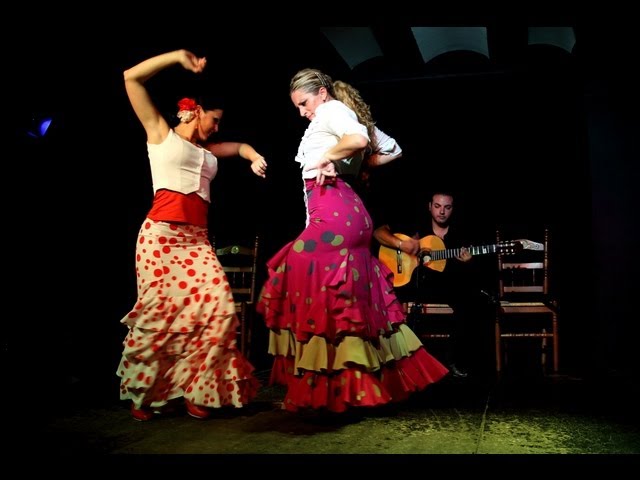 Posture control gives you more freedom to move your arms, head, torso and legs.
This will help reduce the risk of injury and increase self-confidence. There is a common misconception that flamenco dancers need to dance with a permanent arched back.
This is actually very dangerous. There are various postures that affect the body in all directions.
For the starting position, focus on the upper body, push the chest slightly forward and use the back muscles to raise the arms, not the muscles of the shoulders and neck.
It is important to try to keep your shoulders straight and look straight ahead without lowering your head. First you need to learn and remember the basic steps well. This is where most flamenco classes begin.
To accurately repeat the movements, you need to carefully observe professional dancers several times and listen to the teacher, and at home, be sure to repeat the lessons learned.
If it is difficult to catch all the basic steps, you need to concentrate on different aspects of the movement: pay attention to the sound, rhythm, foot position, and then to the coordination of the whole step.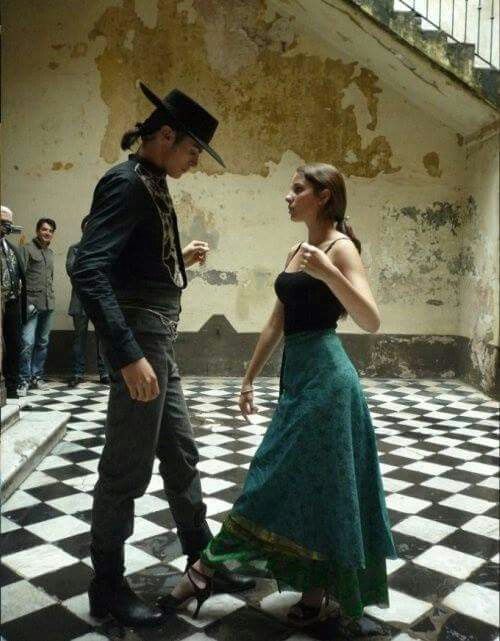 In order to clearly enter at the right moment and catch the rhythm, you need to carefully listen to the melody, tap the rhythm with a pencil or with the help of claps. Flamenco is not usually accompanied by a score like ballroom dancing.
Therefore, it is very important to catch and feel the rhythm. Often the basic step appears in the dance in the form of various variations or a bunch between movements.
Experienced dancers are advised to hone the quality of steps first in front of a mirror, and then without it.

In the flamenco dance, the arms are rounded, the elbows are bent and raised. Although there are many hand movements, beginner dancers should focus on learning the basic positions, how to maintain posture and control their upper body as they move.
Gradually, you can move on to the study of wrist movements. They should always be isolated from the movement of the rest of the hand. You need to try to make the circle of the wrist as large as possible.
The hand will certainly move a little in response, but it is important to make sure that it does not move too much.
Elbows should always be raised. Even if you need to rehearse the movement of any particular part of the body - arms or legs, you need to keep in touch with other parts and make the whole body work.
It is important for both the initial and subsequent steps that the posture is perfect. If it is not controlled, then dancing loses its true charm and charm, and further training may seem difficult and inefficient.
Sometimes beginners are embarrassed to perform the movement correctly because of complexes and fear of looking ridiculous. But flamenco encourages dancers to love themselves and accept them for who they are.
This is a dance of pride and dignity, where there is no place for complexes and insecurity. It is important to love your body.
Only then will the dances turn out to be truly passionate and sincere.
Visualization and imaginative thinking help to relax well: a person can imagine himself as a famous dancer or favorite actor. Like any learning process, the effectiveness of flamenco lessons is based on constant and repeated repetition of what has been learned.
First you need to learn the positions and movements of the legs in combination with the rhythm of the step, and only then work on the technique of transitions and turns.
If it is difficult to move from one step to the next, then the dancer has poor control over his body, weight and balance, and this interferes with memorizing new steps. Only constant practice will solve the problem. Do not rush: flamenco cannot be learned in a couple of classes or even a week.
You need to tune in to a long work on yourself to perfect each movement. Flamenco teachers advise at every opportunity to visualize, mentally perform the movements passed.
This is especially helpful to do right after class. You need to close your eyes, hear the rhythm in your head, see the movement and feel it.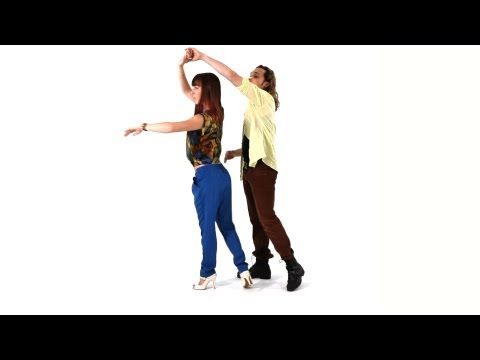 Visualization sessions reinforce the patterns of choreography in memory, just like real exercises. The body begins to listen better, and learning is more efficient. The expressive emotions and sometimes tormented facial expressions of flamenco dancers are largely associated with the history of the dance.
According to one version, it appeared during the atrocities of the Spanish Inquisition. After 1492, all the inhabitants of the country had to accept Christianity under threat of punishment. Muslims, Jews and Gypsies came together to support each other in the fight against the law.
Many researchers believe that the development of flamenco began in this dangerous and cruel time. The mood of protest was reflected in the dance. With its help, dancers demonstrate a whole bunch of conflicting feelings: pain and pride, love and hate.
Flamenco dance without any emotions is simply unacceptable. Sometimes flamenco dancers are compared to the actors of a complex play who give their best.
Therefore, they often get tired not physically, but emotionally, opening their souls to the audience.
This is important to remember for all beginners who dream of mastering the secrets of dance. To get used to the role and immerse yourself in the magic of dance, you need to overcome complexes and insecurity. Flamenco connoisseurs call it one of the most expressive and most liberating art forms that cannot be described in dance sequence and order:
"He who dances with his heart, intuitively, becomes the best flamenco dancer."
Shutterstock photo materials used
Flamenco is a word with a mesmerizing sound. There are associations that take you to the old Andalusia with the color and aroma of vanilla, pepper and love.
Great Lorca sang the gitan and the foaming sea in flamenco rhythm. An ancient guitar singing with soulful anguish under the inexorable "agile daggers".
Flamenco, how to learn and feel the rhythm and flavor of dance? These are not just memorized movements, turns, steps and facial expressions.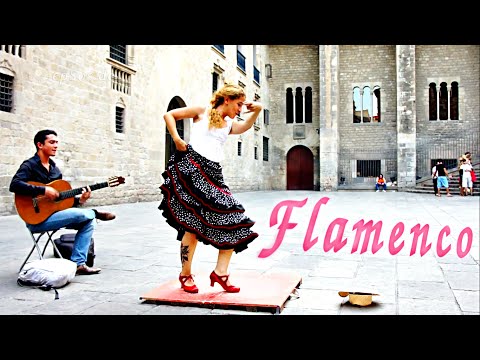 To enter the state of duende and merge with the black demon of inspiration is the essence of the sacrament.
A sultry and passionate gitana with a bleeding scarlet rose beats the rhythm with her heels as she tells her story.
Flamenco is a whole action, the participants of which are a dancer, a singer, a palmero and a guitarist.
Everyone solos in order of priority. The dancer visually recreates the drawing through movements.
The singer outlines the canvas with her voice. The guitar cries in skillful hands, and the palmero sets the rhythm. To do this, you can use any percussion instruments, snap the blows with castanets or claps to match the heart.
Spanish women start learning to dance flamenco at any age. Years are not a hindrance. Life experience will only add color to the story told in the dance.
Opening the soul, showing true beauty and confidence is the meaning of the action. A woman captivates those around her with intoxicating and at the same time proud movements.
Self-confidence is felt in the look, in every wave of the hand, in the smooth swaying, in the bends and turns.
Flamenco has a special energy, to feel and feel which is the task of the dancer. Spanish schools teach dance for ten lessons. The teacher will teach the base on the basis of which you can draw your story.
Anyone can learn how to dance flamenco. Open your heart to the rhythms of sultry Moorish women, mysterious gitans, secrets with a slight admixture of Jewish blood and the experience of centuries.
It is impossible to pass by a school that invites you to learn flamenco. The aroma of sultry Spain will win hearts and make you beat in unison with the sound of the sea with azure lips at the edge of the lagoon, with salty tears and the bitterness of the waves, sung by Lorca.
The ability to withstand a flurry of life's hardships, not to bend and not give up under the gloomy gaze of a disappointed Fortune, to turn the face of a capricious goddess, turning the eternal wheel - flamenco will give.
Look at these moves!
How much self-confidence, how much pride and passionate desire to live!
It is impossible to convey the whole flavor of the dance in words. Freeze at the beginning of the sound, feel every cell of your body, tune in to the same wave with a sad and passionate guitar and take a step to the flamenco rhythm. Just one step - and the hearts will tremble under the sound of your heels!
Sources:
https://www.livemaster.ru/topic/1514393-chast-ispanskoj-culture-raznoobrazie-tantsa-flamenko
https://medaboutme.ru/articles/sekrety_tantsa_flamenko_dlya_novichkov/
https://dancedb.ru/flamenco/article/flamenko-kak-nauchitsja/
Dance Practice: Spanish dances, Flamenco. How and where to learn?
Dance.ru presents a series of informative articles about dance styles. Today Olga Margaryan talks about the varieties of Spanish dance, the history of this dance and gives practical advice to beginners.
Spanish dances are now widely known far beyond the borders of Spain. Bolero and fandango, paso doble and flamenco are known all over the world. The popularity of Spanish dances in Russia is growing. Ensembles performing fandango and flamenco gather full halls of spectators, and the best dancers are well-known personalities who represent their country not only on stage. For example, the world-famous flamenco dancer Joaquin Cortes performs on the best stages in the world, and is also the Roma Ambassador to the European Union.
see also: Flamenco star Maria Pajes in Moscow (photo)
Despite the popularity of Spanish dances, few people thought about their origin. But the Spanish dance has been known since antiquity. Even those dance forms that met in the Hellenistic era have been preserved.
For thousands of years, Spain has been known to the world as Iberia. The first inhabitants of Spain were ancient tribes, with a rather diverse ethnic composition. That is why the dances of Spain are so different and unique.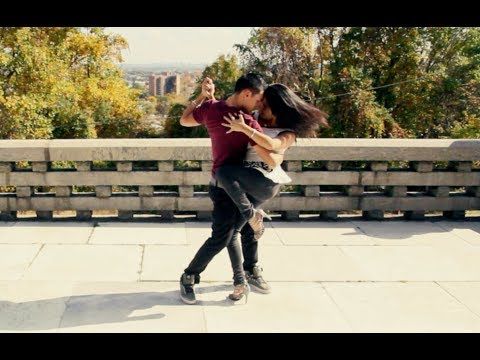 Foreign influences in Spanish dance include the music and dance of the Celts who lived in Iberia around 500 BC. The strongest influence on the development of Spanish dance was the Moors, who occupied Spain for 700 years.
To all this ethnic diversity after the Castilian conquest of Spain, the gypsies of Pakistan and India, as well as Jewish immigrants, were added. Today, the folk and ethnic dances of these ancient peoples and the influences of newer immigrant cultures create the multifaceted world of Spanish dance. Spanish dances have their own distinctive features, which depend on the area where they originated. And this is not surprising, especially for Spain. After all, each region has its own historical roots and specific features. And Spain today is a multi-ethnic state.
In addition, it has historically developed that the most temperamental and passionate women and men are residents of the shores of Andalusia and other provinces of Spain. They know how to suffer and passionately, without looking back, love.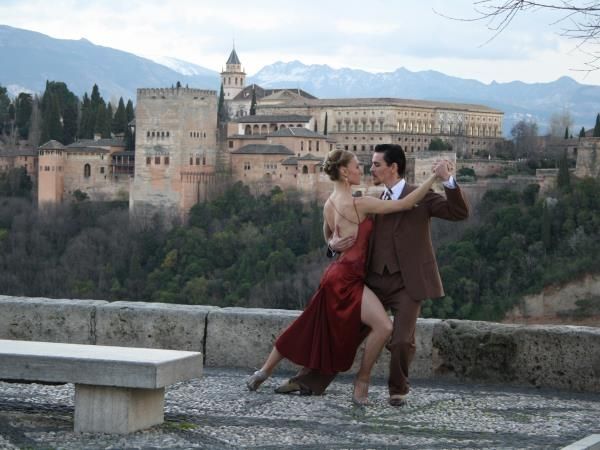 It was their irrepressible passion that helped give birth to Spanish dances, known and loved all over the world.
It is difficult to find dances more emotional than Spanish ones. Spanish dances are an irrepressible passion, southern temperament, guitar sounds, castanets rhythm and precise movements performed by stately brunettes. Probably, not everyone knows that Spanish dance is multifaceted in its stylistic incarnations. There are many varieties of it. Spanish dance also has a rich history of formation and development. Consider the individual types of Spanish dances:
National Dance of Spain: Bolero Spain's national dance, the bolero, was introduced by Sebastian Cerezo around 1780. It is believed that Sebastian Cerezo, a court dancer, in 1780 used the Spanish folk Bolero as the basis for his French ballet. This dance is of Moroccan origin, with a guitar and the voices of ballerinas as an accompaniment. Bolero is one of the oldest "school dances" known by this name, which probably comes from the word "Volar" (fly), because it seemed that the dancer was floating in the air.
There are many Bolero compositions written from the 18th century to the present. The Spanish Bolero (National Dance of Spain) was one of the most beloved dances by the Spaniards. Bolero has been adopted all over the world because of its beautiful rhythms and dance steps. The bolero was a dance much nobler, more modest, and somewhat similar to the Fandango, but it was shorter than the Fandango, which was performed by two dancers. Bolero was performed by a man and a woman, or several couples. There was also a kind of bolero in the form of a quadrille.
Fandango The name Fandango comes from a Portuguese folk song, which means traditional dance and song, and from the Latin fatus, fate. Fandango "settled" in a specific area, i.e. in the area of ​​Huelva. Flamenco had a strong influence on the development of fandango. Fandango is a very old dance style, of a popular character, which gradually acquired the specific features of flamenco.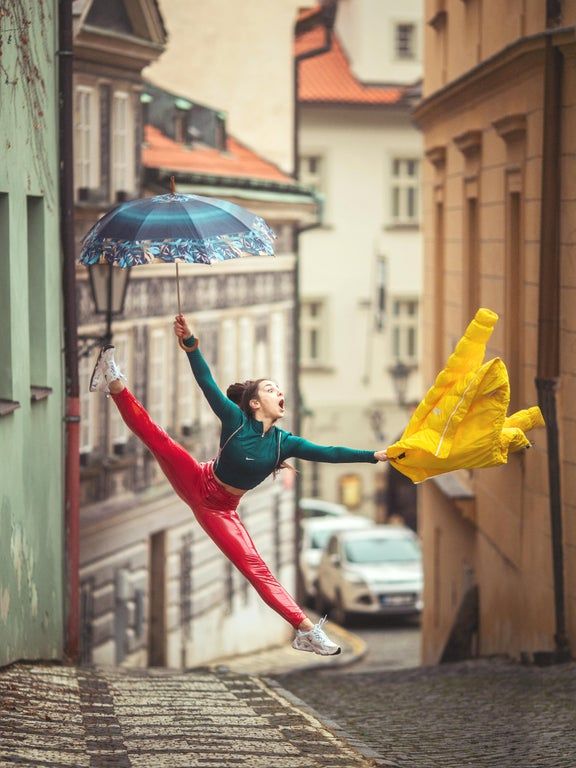 In fact, the fandango is a pair dance that has figures - rotations, which are typical for courtship dance. Although other varieties of the fandango exist in various regions of Andalusia, the fandango from Huelva has certain characteristics that make this dance unsurpassed, and the most popular among others. However, this dance is not well known outside of the Huelva region of Spain, and outside of Spain in general. But in some schools of Spanish dance located in Russia, if you wish, you can learn this graceful dance.
fandango
Ethnic Dance Early Spanish dances were based on magical themes and religious rituals related to the cycles of nature. For example, Galicians dance with swords to celebrate the arrival of spring. The Sorgin Dantza of the Basque Country is the dance of the witches, reminiscent of the days of paganism.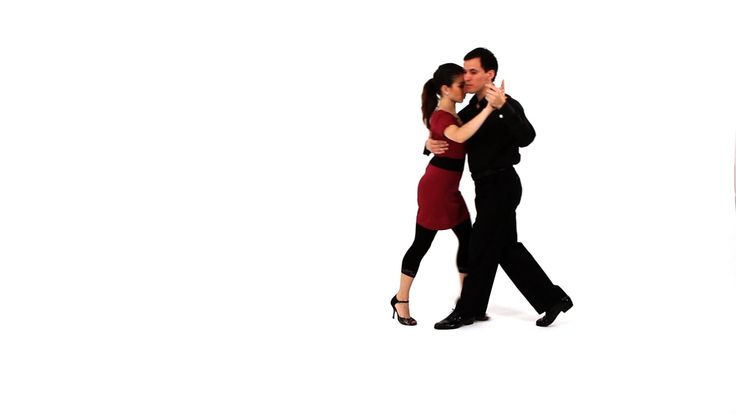 The Basques are also known for their martial dances, in which two competing dancers perform a dance with swords or sticks. In addition, the dance is decorated with graceful and exciting jumps of the performers. The Basques also enjoy open circle dances performed by men and women holding hands or with handkerchiefs attached, allowing the ballerinas to perform intricate steps. Sardana is a folk dance of Catalonia. People hold hands and dance in a circle with very small steps with their arms raised. People join and the circle gets bigger. In Galicia, the tradition of dance and music is of Celtic origin and the Galician trumpet is the most popular instrument.
Traditional Paso Doble (Paso Doble) Paso Doble is a lively dance style accompanied by great music. This dance actually originated in southern France (Paso Redoble), but is modeled with the sound, drama, and movement of Spanish bullfighting. Paso doble means "double step" in Spanish.
The paso doble is based on the music played during bullfights, more specifically during the entrance of the bullfighters into the arena or during the passages just before the bull is killed.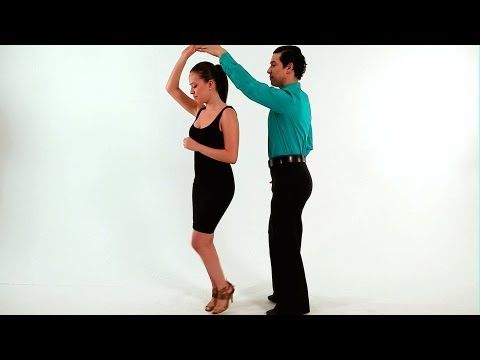 It is a fast dance, with steps and turns, which was modeled after the musical accompaniment of the world famous Spanish bullfight - bullfighting. Currently, this dance is included in the program of Latin American dances.
Ultimate Flamenco And finally, the most common Spanish flamenco dance around the world. It originated in the land of Andalusia, and many associate its origin with the gypsies who arrived in Spain at the beginning of the 15th century and formed, one might say, a kind of musical caste. Most of them sang and danced at the annual festivities, and they were very fond of improvising. Nowadays, the term "flamenco" is synonymous with the Spanish slang word "gitano" (gypsies). One of the most common theories is the version according to which the word flamenco is translated as the Spanish name for the Flemish soldiers who guarded the Spanish-Belgian territories. These soldiers were known for their self-confidence, distinctive style of dress and ostentatious pride, all qualities that are also inherent in the character of the gypsies.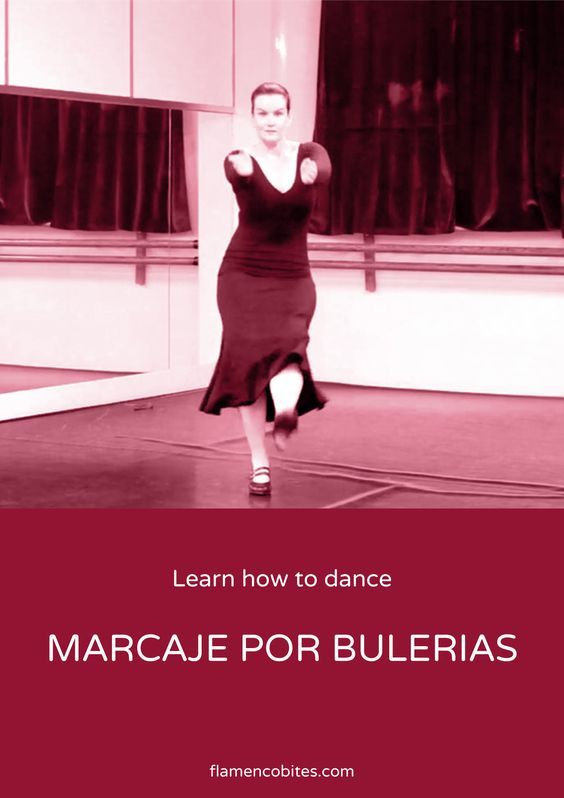 Therefore, it is impossible to accurately determine the origin of the word "flamenco". Although there are many theories that promise to explain the meaning of the word "flamenco". If you look for sources - the fundamental basis of the flamenco dance itself, then the traces will lead us to Seville, Jerez and Cadiz. There are two schools of flamenco: the Andalusian, which is more pretentious, and the Castilian, which is more dry, with fewer poses and movements. Over the long history of the development of flamenco, the gypsies have given this genre a large number of brilliant performers and songwriters. Gypsies themselves consider Flamenco to be the expression of their soul. In the past few years, the popularity of flamenco has been growing not only in Spain, but throughout the world. Flamenco is called not only gypsy, Spanish, but also Arabic dance. In fact, Flamenco is an unsurpassed creative fusion of artistic dance forms of all the peoples who have lived in Spain throughout its history.

Read also: Upcoming Flamenco event in Moscow
Practical advice for beginners All Spanish dances are characterized by their special manner of performance, which does not leave indifferent any of those who are interested in them. Spanish dances have a truly magical effect on the audience. Their attention is attracted by the most powerful charge of energy that the hearts of the dancers radiate. Some fall in love with Spanish dance at first sight and decide to devote their whole life to it. But in order to dance the most famous and famous dance in Spain, it is not enough to learn all the steps and their combinations. Such a dance requires great dedication. In this case, a special approach, a strong character, and great willpower are needed. You will have to learn to love without looking back, suffer, hate, forgive and even be jealous. But believe me, all your efforts will eventually be rewarded in full! Emotions that you can experience with a passionate heart and with an open soul will one day turn into a true, vibrant Spanish dance.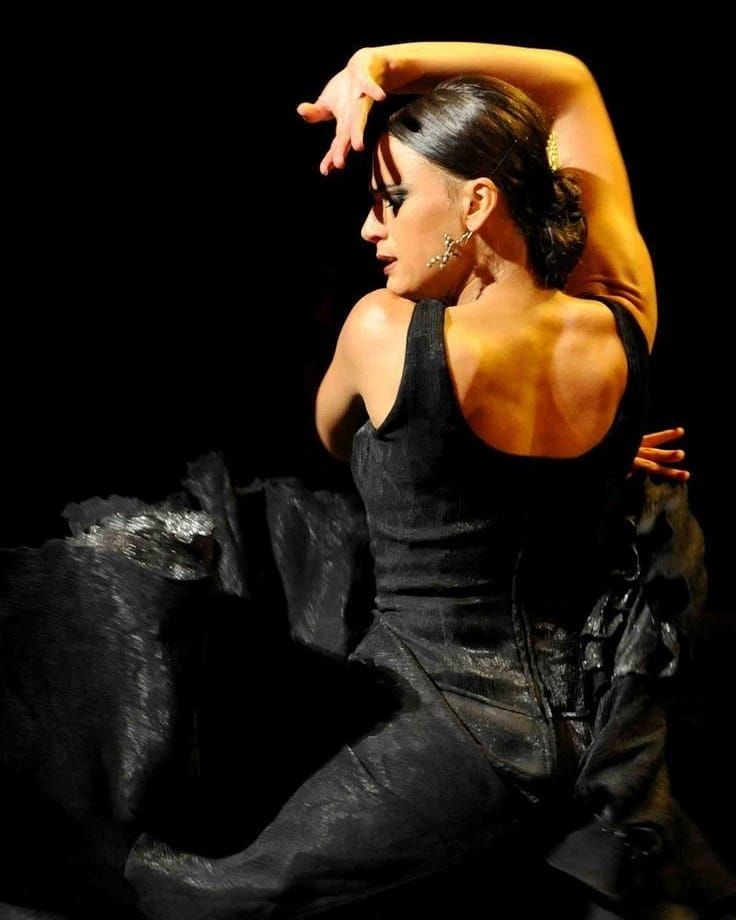 Today, Spanish dances are very popular among admirers of energetic movements. Nowadays, more and more students come to Spanish dance lessons. This is due to his incendiary music and bright emotionality. The most passionate and temperamental fans of rhythmoplasty and movements can realize their desires in Spanish dance schools. You can learn how to perform tango, flamenco, salsa and other dances.
For anyone who wants to learn how to dance flamenco, dance classes are a great place to start learning. However, choosing the right flamenco class and teacher can be difficult. A beginner may also be interested in the flamenco instruction DVD, or wonder how else they can learn about the dance. Flamenco dance is a passion that can last a lifetime. So, starting right is very important.
Here are some tips for beginners in flamenco dancing Before starting flamenco lessons, a beginner must determine for himself what he wants to achieve in the dance.