How to dance like britney spears
How to Dance like Britney Spears
Learn how to dance like Britney Spears with this dance video from Howcast.
Transcript
Ava: Hi everybody, how are you doing? I'm Ava. This is my identical twin Loretta. We're the Double Time Twins. Right now, we're going to teach you how to dance like Britney Spears.
We're going to show you some moves that she did in her "Hit Me Baby One More Time" video, which is when we met her and fell in love with her.
So the first thing we're going to do is we're going to step with our right foot forward, and our hands are going to come out, so we step; one and then you bring your hands in. You hug yourself; two, and then you put your arms up; three and you put them down, four, awesome.
So just the hands go; forward, hug, up, drop, good; again five six, seven, eight, forward, hug, up, drop, awesome, when you do this you're going to walk forward, five, six, seven, eight; one, two , three, four, awesome.
Next part we go, and five, drop six, bring it up seven, and you hip eight, eight, and then we do it again, and one, two, three, hip four.
Good, so we do that twice. Let's do it again, and five, one, two, three, four and five, six, seven, hip eight, and one, two three, four.
Awesome, from here, arms come around and your hips go side to side, five, six, seven, eight. Awesome, and as you do that your hips go side to side, and your hands are hugging, and then you just slowly put them out.
Loretta: Like you're hugging yourself and then pushing it away.
Ava: Right, so from and five, one, two, three, four and five, six, hip seven, eight, and one, two, three, hug yourself, push it out, push - push. Awesome, so we're here. The next move, you're just going -- you could lock if you do it with one of your friends. In the video, she has a whole group. Okay, so we're just going to show it together. You'll watch it. You'll be like, "Oh."
So we're here, we're going to arch your back and we come down; we go one, two, three, four bring it down, six, seven, eight, awesome. From here, you're just going to come up right away and circle and your arms are going to come up.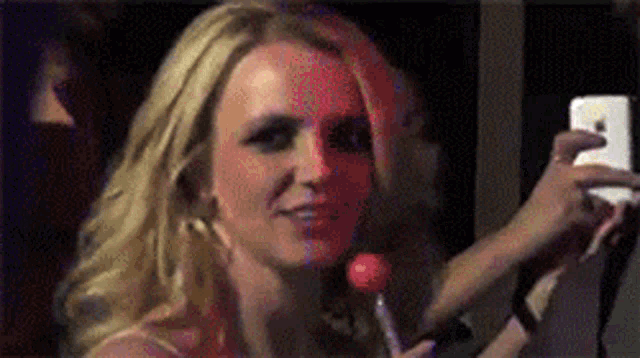 One, two, three, four, awesome; so you circle one, two, and you circle again three, four. And your hand just comes around to your stomach like that. Good, let's do it again. So we're here, five, six, seven, eight, one, two, three, four; awesome.
From here keep this arm up and just look to the side, five, and then you're going to pose six, switch your arms, six. Good, and then your hands come in front and then cross seven, and then you hit your hips eight. Good, again we go arms up, we go five, switch it six; bring it front seven. Cross, hit your hips, eight. Good, now let's put that all together from the top.
Loretta: Oh, gosh.
Ava: And we go five, six, seven, eight; one, two, three, four and five, six, hips seven, eight. Again, one, two, three, four hug yourself, push it out, bring it down and up, and then you circle, hand over your stomach and now we pose, pose, front, hip, awesome, five six seven, eight, and that's how you dance like Britney Spears in, "Hit Me Baby One More Time.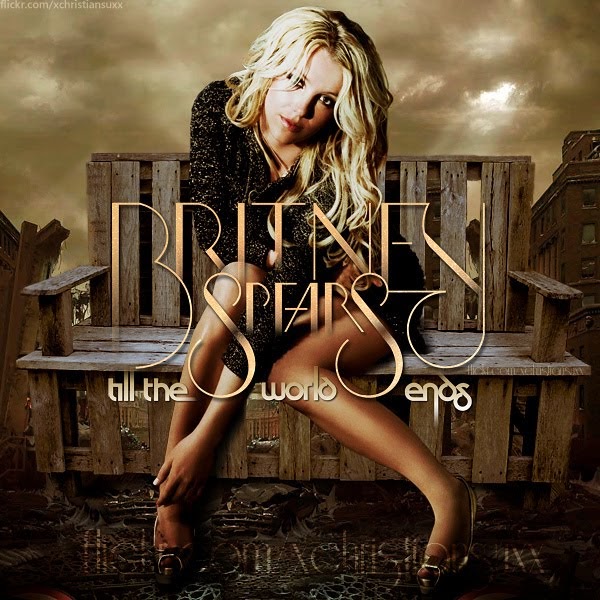 "
Britney Spears bursts into tears in dance video
September 14, 2022 | 12:51pm
"Don't Cry" Britney!
Britney Spears burst into tears while dancing in a video posted to her Instagram just before she uploaded photos celebrating her estranged sons' birthdays.
"It's been a while since I've cried on camera 🥲 !!!" Spears captioned the video that left several fans concerned for her mental health. "It's not a breakdown assholes, it's a release that I've needed for a very long time now !!!"
She added, "Spiritual experience for sure !!! I think I need to do that way more 🌹🌹🌹 !!! Psss… bawling."
The post didn't seem out of the ordinary for the pop star, who frequently posts videos of herself busting a move on her social media. But upon twirling several times in the short clip, Spears began to crumble and started crying.
Despite claiming she wasn't having a "breakdown," several fans were left concerned for her well-being.
"This woman needs help before it's too late," one concerned fan commented on the post, adding, "if you love this woman stop encouraging this behavior.
"
Advertisement
Britney Spears started sobbing in the middle of one of her dance videos. britneyspears/Instagram Britney Spears started sobbing in the middle of one of her dance videos. britneyspears/Instagram Britney Spears started sobbing in the middle of one of her dance videos. britneyspears/Instagram Britney Spears started sobbing in the middle of one of her dance videos. britneyspears/Instagram Britney Spears started sobbing in the middle of one of her dance videos. britneyspears/Instagram Britney Spears started sobbing in the middle of one of her dance videos. britneyspears/Instagram
"Oh Brit. You really need help. And no I'm not a hater for saying that on the contrary we want her well being and she needs help processing her ordeal.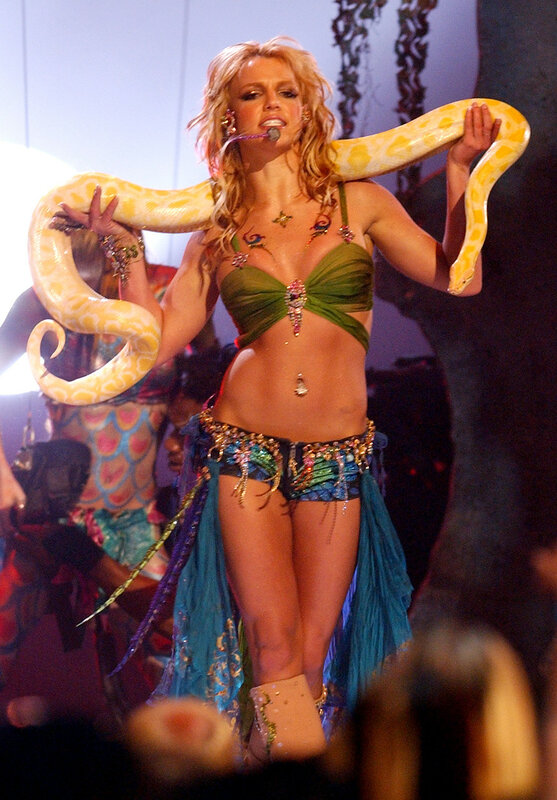 I feel like she has no one," a second person agreed.
"This is not normal behavior people… she has been through so much and clearly looks like she is about to lose it. This is sad 😢," a netizen added.
But many fans praised Spears for showing her raw emotions and letting herself release her feelings.
"If we don't release our tears they build up and are stored as pain. I am in awe of how you process your emotions so gracefully," someone said.
Spears frequently posts dancing videos to Instagram but fans were concerned when she started crying during her routine. britneyspears/Instagram
"Crying is all about spiritual releasing and letting go. It's a powerful form of healing my love. Keep healing. You are so admirable 💕," another wrote.
Spears' emotional post came hours before she shared a post to wish her estranged sons— Sean Preston, 17, and Jayden James, 16 — a happy birthday amid family tensions.
She shared the post prior to celebrating the birthdays of her estranged sons and after she received backlash for posting body-shaming comments.
britneyspears/Instagram
"Love you both so much!!!" she wrote in the post along with photos with her sons, whom she shares with ex-husband Kevin Federline. She added, "These photos are from last year !!!"
Federline revealed the last month that their kids have chosen not seen their mother in months because they are embarrassed by the naked content she's been posting on the internet since her conservatorship was terminated.
Advertisement
Preston turned 17 on Wednesday and Jayden turned 16 on Monday. britneyspears/Instagram Preston turned 17 on Wednesday and Jayden turned 16 on Monday. britneyspears/Instagram
Their children notably did not attend Spears' wedding to Sam Asghari in June.
Spears' emotional post also comes after backlash she received earlier this week for seemingly body-shaming Christina Aguilera and her dancers. She wrote in a post that she would have looked extremely small onstage if she'd had Aguilera's dancers.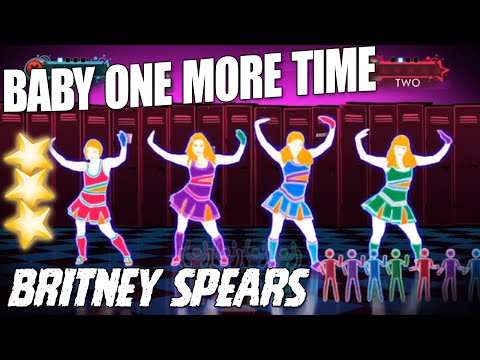 Aguilera even unfollowed Spears following the drama.
The singer defended herself, saying she didn't mean to be critical of people's bodies.
"By no means was I being critical of Christina's beautiful body, it is what it is !!! I flew to see her show once and the main thing I noticed was the difference of our people on stage !!!" she insisted in a Tuesday Instagram post. 
"By no means did I even mention Christina, look at my post !!! I was inspired by her show and she is a beautiful woman of power … Thank you @xtina for inspiring me !!!"
Filed under britney spears ,  celebrity children ,  instagram ,  9/14/22
Share this article:
Read Next
Madonna and daughter Lourdes Leon party at New York Fashio...
Dancing Britney Spears: how to learn to dance without leaving home
Britney Spears doesn't waste time in quarantine - the singer now and then pleases her subscribers on Instagram with videos with incendiary dances.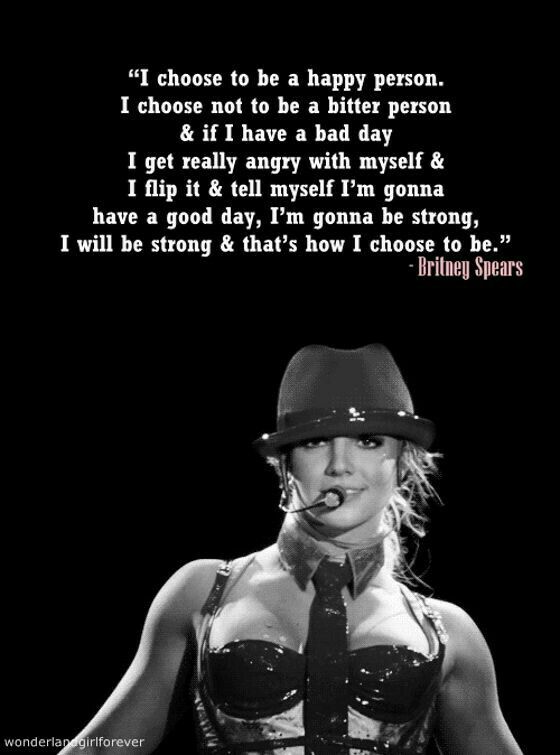 The other day, the pop diva published a new post where she is spinning to the music of Michael Jackson. And although the video is captioned "missing home," judging by the intense movement and incredible activity, Britney knows how to cheer herself up and have fun. We invite you to follow the example of the singer and just as happily spend time on self-isolation. nine0003
Dancing will help you lose weight, get rid of stress, improve your posture, energize and, of course, cheer you up, which, by the way, has been proven not only by Britney Spears, but also scientifically. Below we talk about all the advantages and suggest where to study choreography online.
Benefits
Dancing is a great substitute for a full workout in the gym, which is especially true in the current circumstances. As in sports, during dance moves you engage all muscle groups. At the same time, not only your physical condition will improve: dancing increases the production of the hormone of joy - endorphin - and improves memory.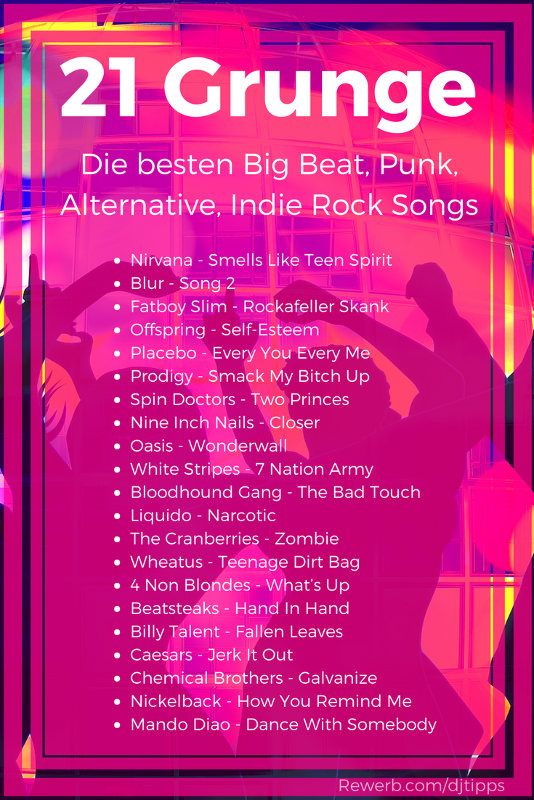 More Benefits:
Reduce the risk of cardiovascular disease . Studies by American scientists have shown that dancing improves heart function and helps people with chronic heart failure. "For those who have heart conditions, dancing is a good way to exercise without overexertion," says University of Miami medical science professor Dr. Robert Mayerburg.
Popular
Increase energy . Even severe fatigue will disappear in the first minutes of dancing. You will feel better than after the strongest espresso. Moreover, regular exercise will help you stay energetic every day.
Increases endurance . Despite the seemingly ease of dance movements, during classes you expend a large amount of energy, and many elements are no easier than full-fledged physical exercises. In addition, dancing helps to train endurance and stamina. nine0003
Popular
Relieve stress .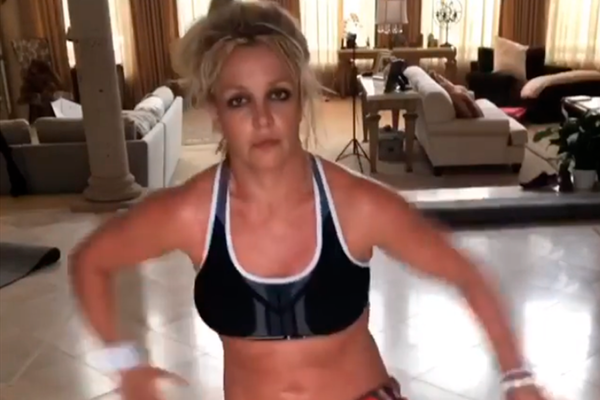 A study published in the International Journal of Neuroscience has scientifically proven that choreography helps fight stress and suppress depression.
Increase self-esteem . Of course, a successful result in any business will improve your mood.
Improve memory . nine0014 Memorizing a sequence of movements is an excellent memory training. Scientists from Albert Einstein College studied the effect of eleven types of physical activity on memory - it was choreographic art that had the best results.
Increase endorphin levels . According to a study published in the journal Biology Letters, dancing increases levels of the happiness hormone, endorphin. This happens because classes involve synchrony and the involvement of several people in the process. nine0003
Improve flexibility . Even if by nature you are not particularly flexible, dancing can easily fix this.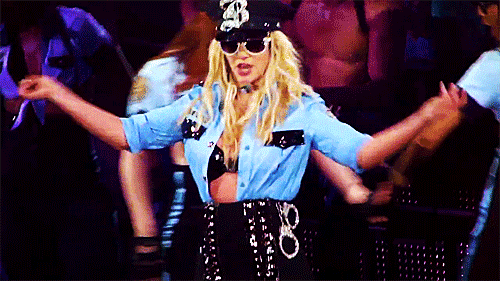 Firstly, any workout begins with a warm-up, which will warm up the muscles and help them "stretch" better. Secondly, during the classes themselves, you will not just walk on a treadmill or lift dumbbells, as you usually did in the gym, but bend a lot and do elements aimed at stretching the muscles.
Popular
Posture training . Dancing perfectly works out the spinal muscles, helping to form a beautiful posture.
Improve blood circulation . During dance movements, all muscles are involved, so blood circulation is increased throughout the body.
In addition to all the above pluses, there is another very nice bonus - you will quickly lose weight , without exhausting yourself with boring workouts on a stationary bike. According to a study conducted by doctors Nick Smeaton and Gary Brickley from the University of Brighton, half an hour of intense movement to rhythmic music will help to lose about 293 calories, which is more than running (about 264 calories), playing football (about 258 calories) and swimming (about 249 calories).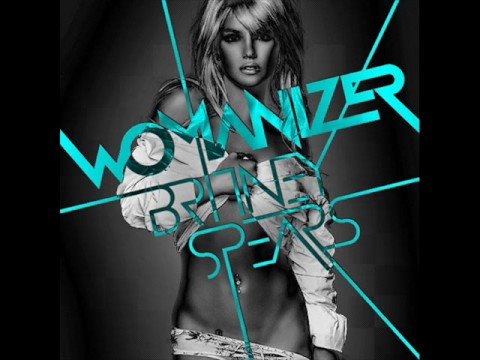 Another study by Professor Wan-Yu Ling from National Taiwan University proved that dancing is equivalent to a good cardio workout. Even if you don't have time for a full lesson, just seven minutes a day of intense dance moves to fast music will help you stay in shape. And of course, one more plus - you do not need any equipment or simulators - you can dance everywhere, turning on your favorite music on your phone at any time. nine0003
Where to learn to dance online
World Class
During quarantine, World Class Instagram hosts live training, including dance classes. To take part, you just need to go to the club page at the specified time of the lesson. Broadcasts can also be viewed on the official World Class YouTube channel.
Popular
But you can learn how to dance cool without being a member of the program - you can also practice online, while at home. nine0003

Kyca.dance

Another Instagram profile that inspires dancing is the Kyca.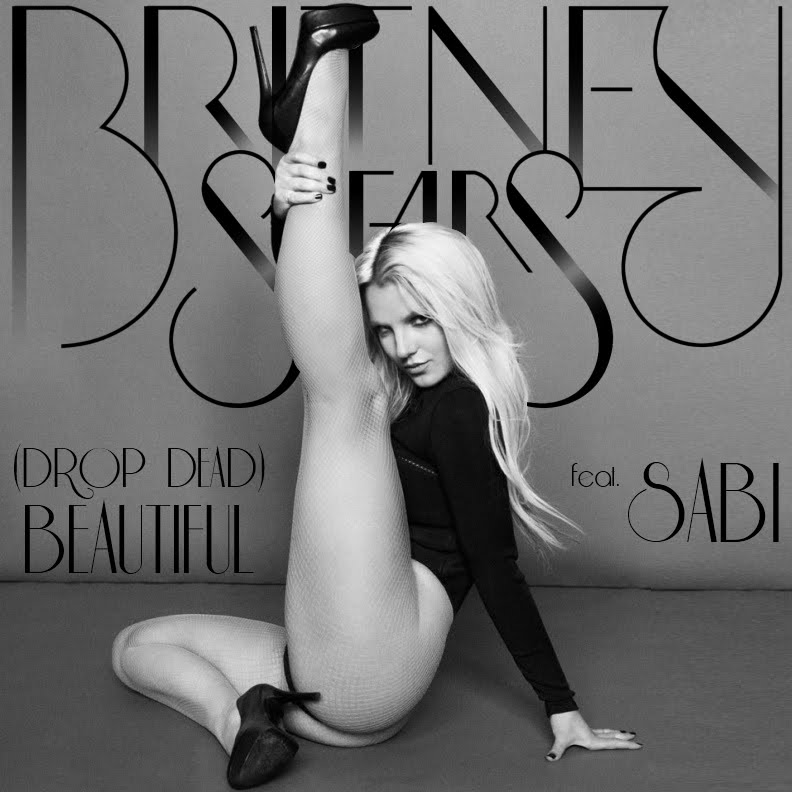 dance studio page. Coaches conduct online lessons and invite everyone to join the training.

Popular

Dance Breecration CARNITININS

Read also

Home training: How to stay in the form of self -insulation

Dasha Maslennikova

Training in the Sinda Crawford

Home gyms and morning runs: how the pandemic helped us rethink healthy lifestyle

Tish Weinstock
How Britney Spears signaled for help with dance videos emoji. For a long time, all this seemed to the singer's subscribers as ridiculous quirks and a reason for jokes, until they saw a hidden cry for help in the posts. The author of Medialekas tried to figure out whether the stock footage of red roses and emoticons was an SOS signal or a game. nine0003
Dancing with hidden meanings from Britney Spears
The Instagram of the American singer Britney Spears is not like the social networks of other stars.
It's filled with videos of weird dances, similar photos taken at the same time but posted months apart, and cryptic captions full of emoji.

Britney's dancing on Instagram is very different from what you see in her classic videos. And it's not about the well-defined choreography, which is visible in the old works of the singer, but in the general level of plasticity and sense of rhythm. nine0003

Followers' disdain for Britney's posts changed after she canceled her tour in January 2019 and entered a psychiatric hospital due to the stress of her father's serious illness. The singer returned home in April and immediately began to publish new recordings. The video she posted on May 16, 2019 didn't come out of nowhere.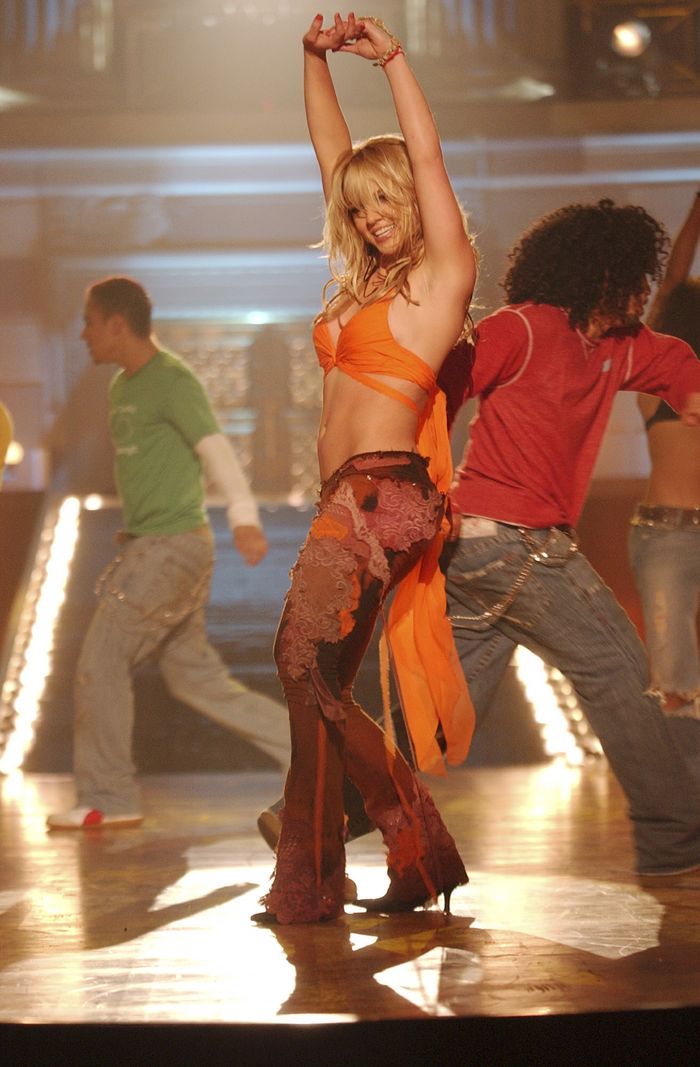 The video was published the day after the singer's manager Larry Rudolph told the American tabloid TMZ that he was worried about Britney's health. nine0003

In that video from 2019, Britney was dressed exactly the same as in the video she posted the year before. It was filmed in the same room. From which it followed that both parts were most likely recorded back in 2018, but for some reason the singer decided to share an excerpt from dancing to Scream after she was released from a psychiatric hospital. The video was the first video in which Britney, according to fans, signaled for help. Then, for six months, dance videos did not appear on the singer's Instagram, but the degree of anxiety of publications increased. nine0003

A dance video to Scream caught the attention of journalist Tess Barker and comedian Barbara Grey.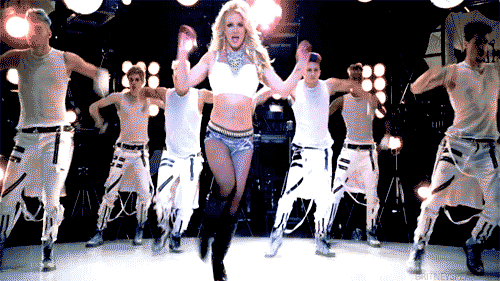 This is not surprising, because the girls hosted the Britney's Gram podcast, dedicated to the publications and personal life of the singer, laughing at her dancing. The changes that have taken place in Britney's posts have alerted Barker and Gray. The podcast devoted several episodes to sorting out the details of Britney's custody. Listeners learned about how hard it is for the singer to live under the care of her father. After that, the attitude towards Britney changed. Barker and Gray brought Britney's troubles to the attention of social media users, and concerned fans tweeted the #FreeBritney hashtag. Her dancing and posts no longer looked awkward. In the light of new circumstances, the singer's posts began to look like pieces of one big cipher. nine0003
Britney Spears gives an SOS signal on Tiktok
The singer was not as active on Tiktok as on Instagram, but even there she gave clues about her condition. On June 27, 2020, a social network user asked in the comments under the singer's post to sign in her corporate style - in a new video.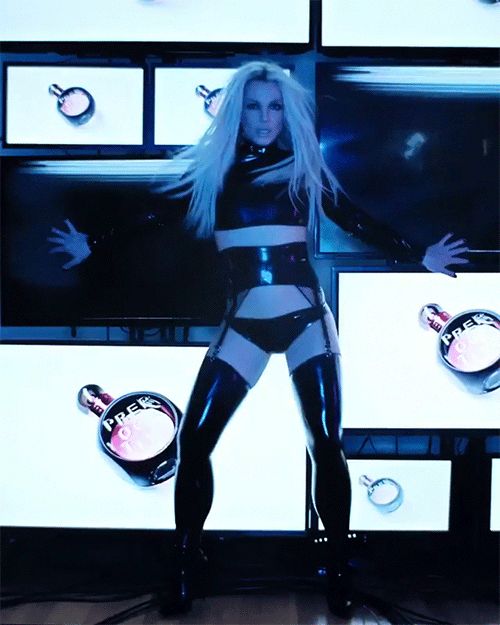 Wear yellow in the next video if you need help!
A couple of days later, Britney recorded a video wearing a fan-ordered top. In the description of the video, the star noted that she loves "her beautiful yellow top" very much. This clarification may seem like a coincidence, but in the case of the theory that Britney communicates with fans using secret signs, it is quite logical. nine0003
"Red Rose" - a photo project that never happened
In 2020, the singer began to publish the same type of photos and videos. In her profile, you can find more than 17 posts in which she is dressed in a white blouse and looks at the camera without smiling. Britney published the same pictures with different processing throughout the year.

Fans thought that the photo could have been taken on the day when the star once again found out that the court rejected her petition to end custody and every post means something. Many of them decided that the pictures had some clue from Britney about her condition.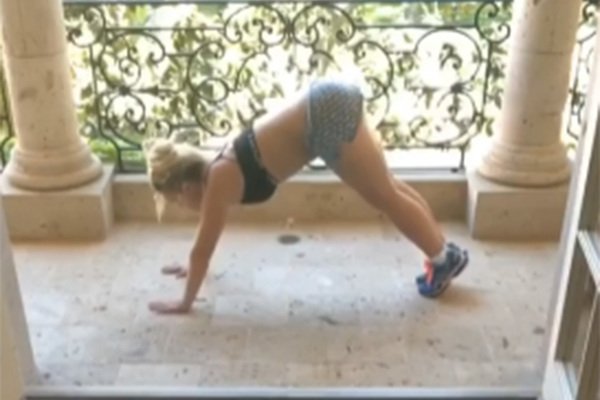 nine0003

Britney captioned some of the recurring photos with red emojis, often using images of flowers and other objects.

Fans asked Britney to explain her love for this shade, and in September 2020, she replied to a story in which she revealed that she was working on a photo project called Red Rose. Allegedly, it was for him that the star published the same type of photographs. The details of the mysterious project Britney never revealed, but stock photos of roses and emoji with them continued to appear. For subscribers, the frequent mention of red created the impression that the singer was waiting for some specific event, and this had nothing to do with the photo project. nine0003

And roses finally appeared outside the star's Instagram. In February 2021, the documentary "Britney Spears at gunpoint" was released. There were a lot of flowers in it: most of the documentary characters are filmed against their background. Even footage from old interviews with Britney is chosen so that red roses can be seen from behind her.
Activist of the #FreeBritney movement

Film director Samantha Stark, in an interview with the American edition of Glamor, did not answer the question of whether Britney herself secretly helped her. However, the author of the documentary noted that the singer is much smarter than many people think, and her posts actually carry a hidden meaning. nine0003
My favorite post on Britney's Instagram is where she holds a rose and asks if she's pretty. She then breaks it and says that she lied to everyone. This video stuck in my head and motivated me during the making of the film," Stark said in an interview.
The release of the documentary heralded a new chapter in Britney's struggle for life without care. The red rose and the emoji of the same color, which had been constantly appearing on her Instagram for over a year and were not explained in any way, finally acquired a new meaning.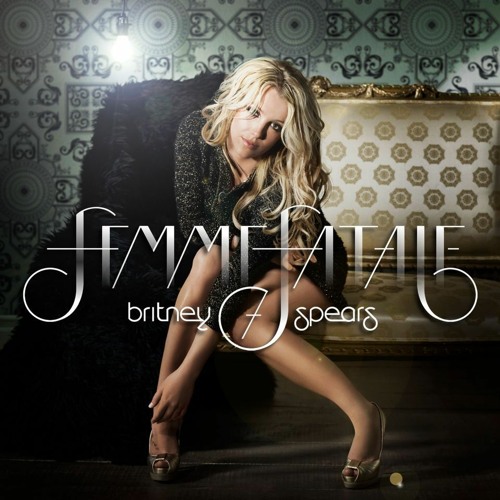 They have turned from a social media riddle that could be considered another oddity of the singer, into a symbol of her freedom. After all, it was after the release of the film about Britney that both netizens and the media spoke with renewed vigor. nine0003
Britney's posts - a cry for help or a game?
During the time that Britney was under the care of her father and signaled to fans, many wondered why the singer did not write about how hard it was for her, in plain text. The singer's fans came to the conclusion that frankness could be followed by punishment from Jamie Spears. For example, the former guard of the star said that for disobedience, the guardian ordered to forcibly give her antipsychotics. True, now they have reason to doubt this hypothesis. nine0003

So, on July 12, Britney published another post in which she said that she was finally free. At that time, she already knew from the lawyers that she had got rid of custody. But until August 12, when the singer's father officially announced it, she continued to puzzle subscribers with candid repetitive pictures in which she looks furtively into the frame, strange dances and emoji of red roses.