How to dance like a club dancer
How to Dance at a Club or Party
You probably know people who can dance at a club without a second thought.
They just go out, have a few drinks, get down on the dance floor, and have a great night.
Meanwhile, you're seized by panic and insecurity just thinking about dancing at a club.
And whenever you do drag yourself out, you stay glued to the wall and watch everyone else let loose on the dance floor.
But guess what? Those awkward feels are completely normal. And we PROMISE you can overcome them!
Follow these 5 simple steps and never worry about feeling left out again.
‍
1. Find the beat/rhythm as you make your way towards the dance floor
Don't expect yourself to bust out a Step Up routine out of nowhere as soon as you step foot on the dance floor.
This isn't a movie! Start small – really small – by just bobbing your head to the beat.
Do this before you even get on the dance floor. Think of it this way: Music is the one thing that lubricates the whole experience of being at the club.
It sets the mood as soon as you walk in until the moment you walk out. You have to be comfortable with the music first.
‍So start interacting with the music right away. You can listen and nod your head a you're holding your drink, hanging with a friend, or even sitting down.
This is an easy way to set yourself up for success on the dance floor before you even start dancing.
Your body will already have a handle on the rhythm, so you're more likely to stay on beat by the time you do get your feet steppin'.
Watch this video to learn how to find and count beats in music:
2. Start with a small bounce / groove
Once you're on, or around, the dance floor, start bouncing with your whole body.
Think of this bounce as a bigger version of your head bob. You're still moving to that same rhythm, but now with your knees, core, and chest.
You know how a baby bounces on his knees when he hears a song he likes? Like that, but not as jolt-y.
Ease into those bounces calmly, then slowly build up your energy. This helps make your dancing look more natural.
Carlo Darang describes what a bounce / groove is in this video:
‍
3. Learn simple steps
Got a handle on the music? Great.
Started bouncing with your body? Check. Now, let's get your feet moving!
But wait – you won't know which foot to step where without any practice.
So learn a few basic dance steps before you go to dance at a club.
This video will teach you how to do 3 basic dance moves that work with any song:
Wanna learn more basic party moves like these?
Check out Bianca's "Intro to Dance" program on STEEZY Studio! It'll teach you everything you need to know to get down on the dance floor.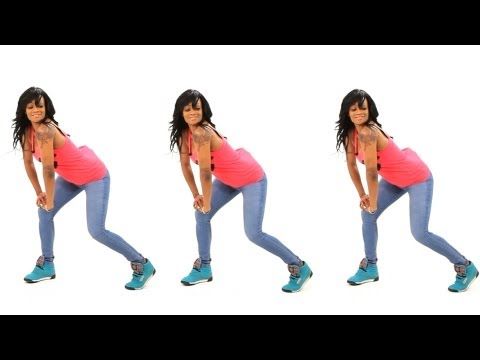 Click here to take the first 4 classes for free.
4. Let loose
Now that you've got the basics of dance down, it's time to put on a few finishing touches to make sure you look comfortable and confident with every move.
These quick tips will help you refine your dancing so you look more loose, groovy, and comfortable:
‍
‍
5. Join the party
By this point, you've got a handle on dancing 1. on beat 2. with your whole body 3. using steps.
But you didn't come to dance at a club to do all this alone!
Once you have that base, dance with the people around you.
If you're in a crowd or a group of friends, then you can play off of their movements and energy.
Mimic the moves your friends are doing, lip sync with them, rap Nicki's entire verse in Motor Sport from memory.
And if the DJ or song lyrics tell you to do something (like put your hands up or jump), then do it!
These are little things you can't predict or practice – remember that you're out to have fun, not to play DDR in your head.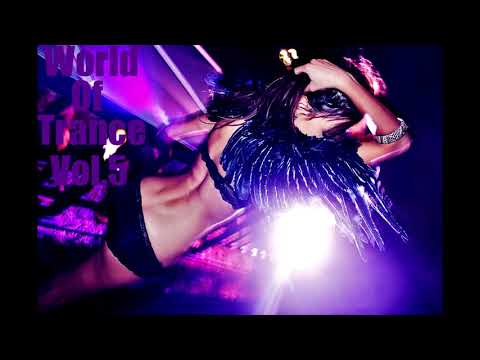 Grinding (or whatever you call it) on someone is its own topic – but whether you're dancing with one person or a whole group of people, the most important thing to do is to... Stay in rhythm!
You and your partner or friends could be doing totally different things. They could be jumping while you're pumping your arms.
She could be swaying side to side as you're 2-stepping.
But as long as you're moving to the same beat, it'll still feel like you're dancing together.
(The closer you physically get, though, the more similar you want your movements to be so that you don't end up hitting each other or creating friction between your moves. Dance with them!)
---
I hope these tips help you kiss those insecurities goodbye!
Follow these 5 steps and you'll realize that it's possible, and actually quite easy, to dance at a club.
You just need the right resources, some practice, and a dash of confidence. ;)
Have fun!
4 Easy Dance Moves For Guys
If you think you can't dance, stop right there!
Learning to dance is a skill like any other and simply requires good, step by step instruction.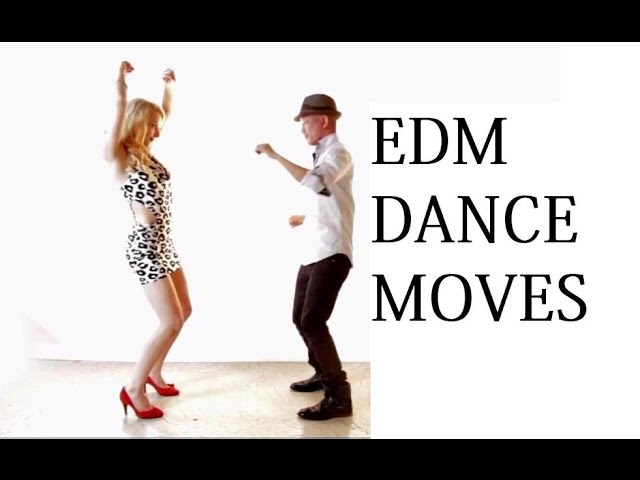 Lucky for you today you can learn 3 Club dance moves for guys with 3 FREE beginner video tutorials (below).
These free easy dance moves come from the 7 day dance floor crash course. You can use these steps at any party, club and social occasion.
In order to look good on the dance floor you need to learn steps that are simple and look natural and these moves are perfect. The following moves are very easy for anyone to learn and use right away.
Free Mini Series For Club Dancing For Men (3 Simple Moves):
Easy Dance Move #1: Step Touch Variation
In this video lesson you will learn how to spice up the classic "step touch" move. In this case you will be rotating the body and stepping back instead of together. Enjoy:

Save
Want More?
7 Day Dance Floor Crash Course - For beginners
Learn how to dance easily with moves that you can use at clubs, parties and weddings.
This course is perfect for absolute beginners who want to look "natural" on the dance floor. This video course has 7 modules with +3 hours of video instruction. Delivered through instant downloads.
Easy Dance Move #2: The Swing Bounce
This dance move combines "sway" and "bounce". You will learn how to incorporate these 2 basic moves together to make it look very natural and groovy. Perfect for low key grooving at clubs.

Save
Easy Dance Move #3: How to approach girls and not get rejected!
Most of the guys here are learning to dance in order to meet girls. In this video Brian shares his secrets of how to avoid getting rejected and the type of the moves you can do to get closer to a girl. Check it out:

BONUS MOVE: The Cool Walk
This is a fun easy move that you can combine with the moves you learned above.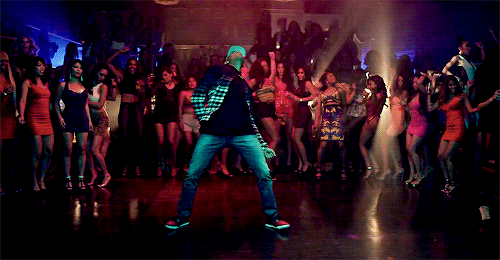 Here you will learn how to do a walk with style. The key here is to play with the angles of your body, using your arms and flexing and bending your knees.

Get Brian's Course:
7 Day Dance Floor Crash Course - For beginners
Learn how to dance easily with moves that you can use at clubs, parties and weddings. This course is perfect for absolute beginners who want to look "natural" on the dance floor. This video course has 7 modules with +3 hours of video instruction. Delivered through instant downloads.
How to properly dance to club music in a discotheque
Contents
Dance is body language, and dancing in a club is the only way to draw attention to yourself with the help of this language, because in the crowd and noise it is impossible to talk differently.
Steps, turns, tilts, jumps - in the light of strobe lights look spectacular when performed with skill. And it's not at all difficult to learn them if you follow the advice of professionals and study in a dance studio. New faces are always welcome at Laboca!
A bit about clubs
In order to understand how beautiful it is to move to modern club music, it is worth remembering a little about the history of this direction. The first nightclubs began to open in the 80s of the last century. They constantly gathered young people who demonstrated the latest innovations in dance elements on the dance floor. Therefore, the fashion for movement was constantly changing, and eventually turned into a mix of several styles. So for several decades, a whole club culture has developed, which you need to familiarize yourself with before entering the dance floor. The surge in popularity of club dancing led to the opening of special groups in dance schools and made everyone understand that this direction is worth learning.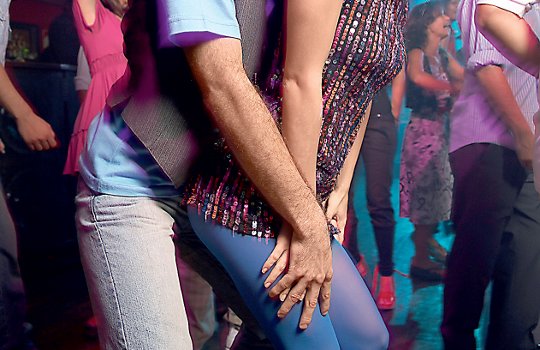 The main thing is emotions!
Club dances are distinguished by the fact that they should be comprehended with an emotional component. Only a relaxed, flexible and ready to improvise person will move effectively on the dance floor. The main means of expressiveness of club dance are plasticity, keeping pace, impromptu and stylish appearance. If you were able to discard all the complexes and are ready to relax on the dance floor, consider that you have already received the first lesson in club dancing.
Before deciding how to dance to club music in a disco, choose your key style. Strip plastic, street jazz, hip-hop, go-go, or maybe disco? True, in order to move freely on the dance floor, a beginner dancer will have to master the basic elements of all these directions, and at the same time learn how to combine them with club music, while getting real pleasure from dancing. Pure improvisation, video lessons or classes at a dance school - you choose. But it is worth noting that several master classes in a professional studio will significantly save your time and effort.
Sign up for a trial lesson
Club movements
Club dance implies no restrictions, looseness and freedom. Movements are performed gently, smoothly, with a small amplitude. There are no complex elements, high jumps, flips and splits. Low slopes are also not welcome, they look vulgar. But different types of swing always look good. To master the basic swing, you should start by shaking your head to the beat of the music. Then beat the rhythm with your hand or foot, and then move on to springy movements with the whole body. Swinging the torso is performed by tilting the body forward and backward, and swinging with the help of the knees - by bending and unbending the legs to the music and connecting the foot: at the expense of "and" move the socks, pushing the heels away, on "one" - rest on the heels and spread the socks .
Don't forget your hands. Movements should look stylish, but at the same time remain safe, after all, you have to dance on the dance floor: one awkward movement with your elbow - and your neighbor is knocked out.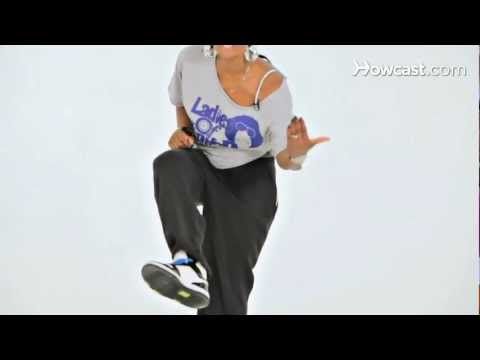 Therefore, the elbows should be kept close to the body, and the shoulders should be moved mainly. Try to sharply raise and lower your shoulders to the beat of the music, repeating the same movements with your hands. Now add the head, body and legs. Of course, you are not the king of the dance floor yet, but you are already moving in the right direction.
Another move with the hands - the movement of the pharaoh.
Place your right hand on your left shoulder and your left hand on your right. To the beat of the music - for "one-two" hands are crossed. Further, the girl can unhook her hands and smoothly lower them to her hips, and the young man can open his hands and put his thumbs on the shoulders of the corresponding hands. On "four", stretch your arms forward, leaving all fingers bent, except for the thumb and forefinger.
The most versatile movement of the arms is to move them behind the head so that the elbows are parallel to each other.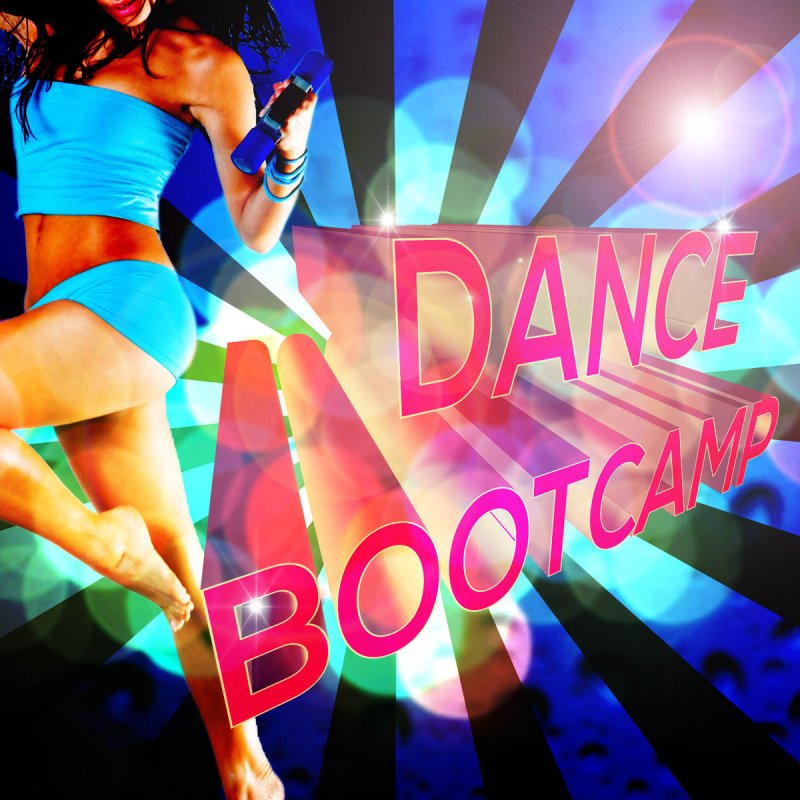 Girls can continue the element by performing a wave with the whole body, and young people can lower their head down, thereby drawing attention to their legs.
On the dance floor, do not perform amplitude movements with arms and legs, push and move ambiguously, if the desire to attract the attention of the opposite sex is not in the first place. The abundance of waves with the hips and the movements of the hands stroking themselves do not look like flirting, but rather give a very clear signal to action to other party participants.
Spectacular appearance
Time spent on the dance floor will be much more pleasant for you if you are satisfied with yourself. To feel more confident, it is important not only to master the basic movements of club dances, but also to look spectacular. Choose your best "bow", which will not hinder movement and reveal unnecessary fragments of the body, but will most favorably show you in the light of strobe lights. Comfortable shoes, stylish clothes, perfect make-up and a neat hairstyle are already half the success on the club parquet.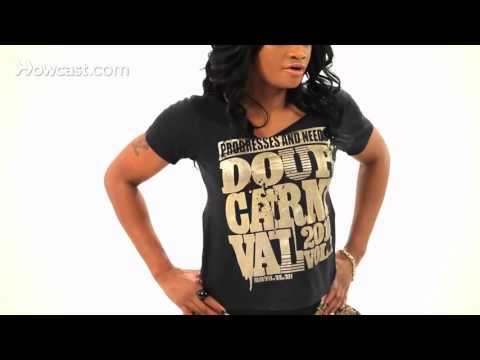 The rest will be done for you by a great mood and dance!
Video of modern dances
| | |
| --- | --- |
| Dubravina Olga, Ryzhov Dmitry. HIP HOP | Hip Hop. Olga Dubravina, Dmitry Ryzhov. |
free home workout videos for girls. Club dances for girls training
The most fashionable form of entertainment today is nightclubs. Dancing and discos have always been popular, but today they are at their peak. Each of us at least once has been in a nightclub and he wanted to dance. How to learn to look beautiful and get a lot of pleasure from visiting nightclubs? The answer is simple - club dancing for beginners .
Simple but highly effective ties look attractive on the dance floor, help support the body and give it a seductive shape.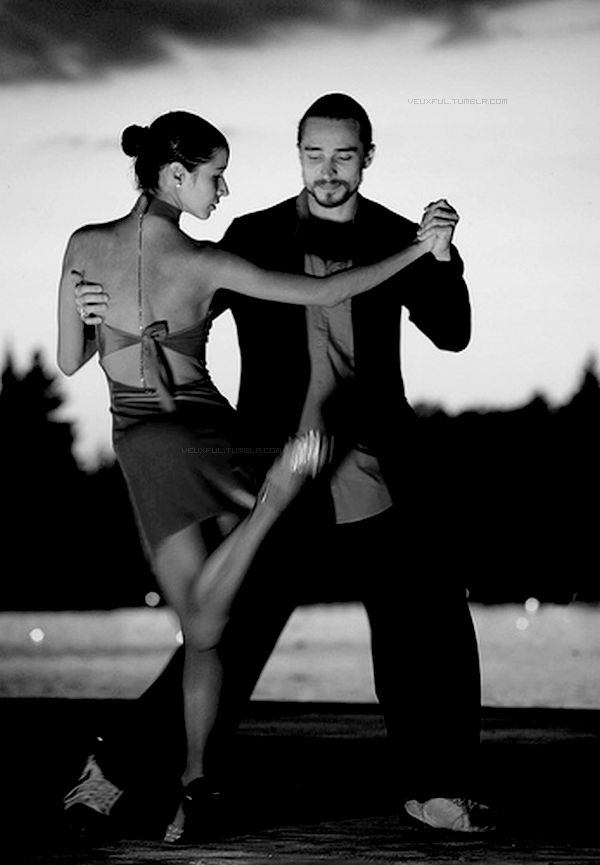 Men's club dances are a hot cocktail of paired Cuban dances:
and other very popular styles today.
SIGN UP FOR A FREE CLASS
However, do not mistakenly assume that club dancing is just a variant of "shaking" all the limbs and head at the same time to rhythmic music. To start catching admiring glances and sighs, you should master at least the "club dancing for beginners" course. There are no strict rules in these dances and everything depends on improvisation, but only professional trainers can give you a base!
Club dance lessons
Girls especially like being in the spotlight. Night dancing is a great opportunity to show yourself, your body and your skills. We claim that every girl can dance club dances beautifully. But for this you need to prepare a little.
Of course, club dance lessons is now easier than ever to find on the Internet, but the real atmosphere, plasticity and energy can only be felt during training.
Classes are held in small groups, in spacious rooms with large mirrors, so you can quickly get used to and love your body.
Improvisation, sudden changes in positions, turns and plasticity - all these are elements of different styles that club dance has absorbed. Learning different styles is quite difficult and long. So club dancing is essentially an ideal cocktail for developing the plasticity and energy of your body.
It is worth remembering that club dancing lessons for girls are no exception. The guys have also recently become interested in this kind of art, so we are ready to provide classes for beginner disco dancers.
Learn to club dance
Learn to club dance can be done in several ways. You can watch foreign dance videos and try to repeat them, you can train with video tutorials, or you can practice in a group and cheer yourself up, as well as polish your technique with professional trainers.
Light, bewitching, erotic or simply attractive movements will not leave anyone indifferent, regardless of gender, age or field of activity.
In addition, it is the best way to get the perfect body shape without constant strenuous training. You will be happy to run to club dance classes!
Dancing is simple: you are guaranteed a good high spirits, a perfect body and at the same time attention from the opposite sex and not only in discos and clubs.
If you want to learn how to club dance, the main thing is to start and keep practicing. During the classes, the most popular combinations are waiting for you from the easiest level to professional preparations of numbers. You will learn the movements from the most popular clips of foreign stars - easy turns and complex combinations. In these dances, the main thing is improvisation, but unfortunately, beautiful improvisation is impossible without a base of movements.
We also offer club dances for guys and men. You no longer have to be shy on the sidelines at parties, you can learn step by step links for the most beautiful dances with any girl and on any dance floor.
REQUEST A CALL BACK
People who can dance attract attention at first sight. They have a special gait, posture, confident smile, they are charismatic and charming. How to learn to dance if you did not practice as a child?
But not all dancers have a dance school behind them, many started at home. Homeschooling is one of the most affordable and easy ways to learn how to dance.
How to dance in a club and disco: video lesson
For many, dancing is, first of all, a club and a disco. To impress your friends on the dance floor, it is not at all necessary to visit a dance studio, you can successfully practice at home.
A harmonious dance is not one in which all movements and connections are performed consistently and correctly. Harmony is achieved when the dancer hears the music, feels it with his whole body and completely surrenders to the movement. Training is also important, because this is how you learn to move beautifully, learn new dance elements, which can come in handy at a disco or in a club.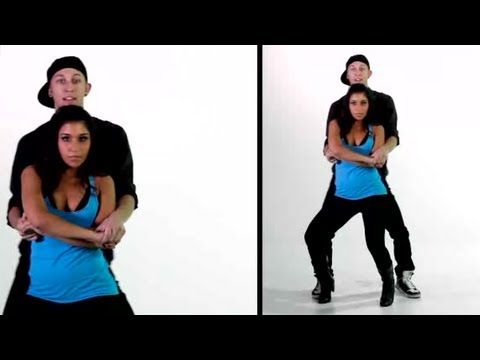 How people dance now: current trends and styles
Now there are many directions, some of them are a mix of several styles, some grew out of authentic street dances, some were born under the influence of a certain musical trend.
The most famous modern dances, elements of which can be used in clubs and discotheques:
Hip-hop. One of the first street dances, which is part of a whole culture. Hip-hop uses acrobatic tricks, jumps, various turns, dynamic movements of all limbs, body and even the head.
R'n'B. All popular singers of our time dance to the rhythm of R'n'B. All the dance sequences that can be seen in the videos of Madonna, Rihanna and Beyonce are most likely R'n'B. The plasticity and seductiveness of the movements of this dance can compete with fashionable Vogue.
Vog. A dance that bypasses R'n'B in popularity. Clear, well-coordinated, sexy movements make it look like a fashion show.
Break dance. Style with its own history.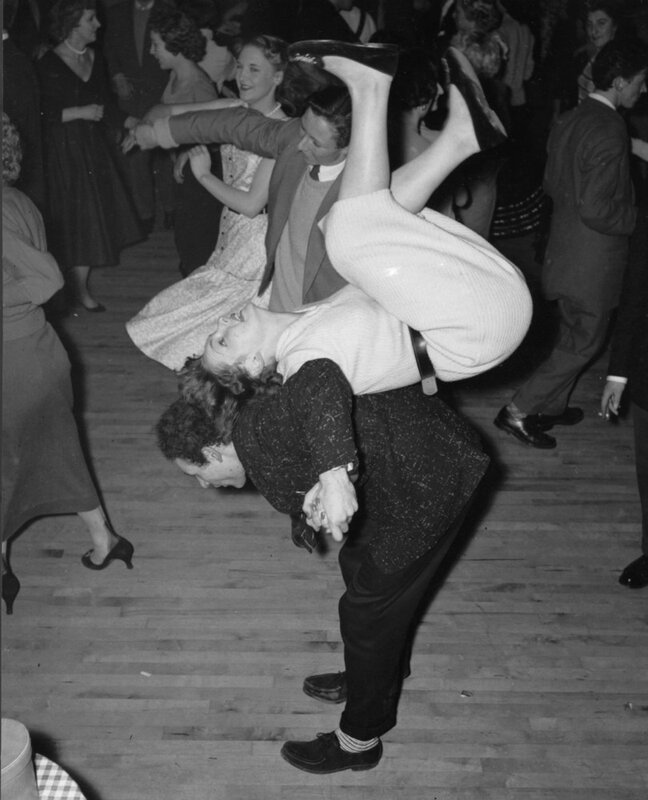 It welcomes complex tricks, but some elements of this direction can be safely used on the dance floor in the club.
How to learn to dance hip hop
If you do not have the opportunity to go to a dance studio, but have a strong desire to learn how to move perfectly, then this can be done at home with the help of lessons on the Web.
Before you begin learning the fundamental movements, make sure you're in comfortable clothing and your muscles are warm and ready for training.
The main thing in hip-hop is the right music, so turn on your favorite rap artists and move to the rhythm of their music.
How to learn how to breakdance
For guys, the best dance to absolutely impress all the girls at the disco is break dance.
This is a dance requiring good physical preparation. It is subdivided into lower and upper breaks. In the first, the legs and body are involved, in the second - the body, head and arms.
You should start with the simplest movements and connections and gradually move on to more complex elements.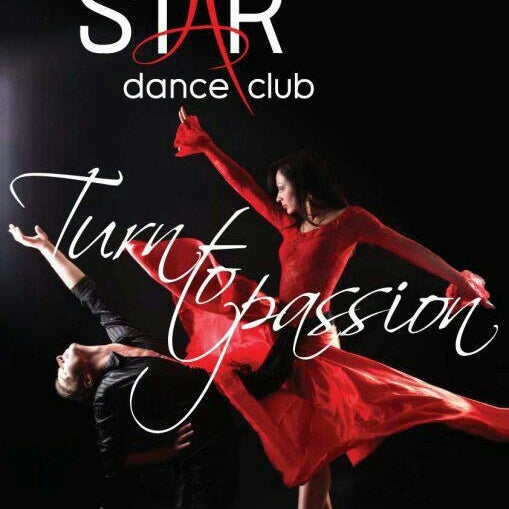 How to dance in a club for a girl
To look confident and beautiful on the dance floor, girls need to master a few simple club dance moves, such as R'n'B, vogue and go-go. Lessons in these areas can be found on the web.
The main thing is to feel the rhythm and not be shy, otherwise the dance will turn out to be lifeless and boring.
Several club dancing video tutorials will help you become more confident and teach your body to move freely.
How to dance a guy in a club
Guys should learn plasticity, which many lack due to internal tightness. You need to learn to listen to music more than think about the opinions of people around and just enjoy what you do.
Knowing a few combinations and connections will help you feel more confident.
The main thing in club dancing is self-confidence and freedom of movement. It is important to remember that if you try too hard, it is unlikely that you will be able to impress everyone around you with your skills.
Much prettier looks the one who enjoys his dance, even if this dance looks a little unprofessional.
Club dances
Incendiary and bright Club Dance allow any dancer to express feelings, emotions, their individuality.
In order to dance, you don't need to memorize every movement and follow the sequence of all elements, the main thing is to feel the rhythm of the music, to be able to improvise with the help of basic movements.
Style Club Dance originated in the early 20th century in America. The unusual culture of African Americans, street movements have become sources for the "explosion" of creating free and vibrant dance styles. The peak of popularity came in the 60-70s of the 20th century. It was at this time that new cultural trends arose, the first nightclubs were created.
Club dances gradually spread throughout Europe, Russia, gaining a large number of fans around the world. Today, not a single party passes without dancing.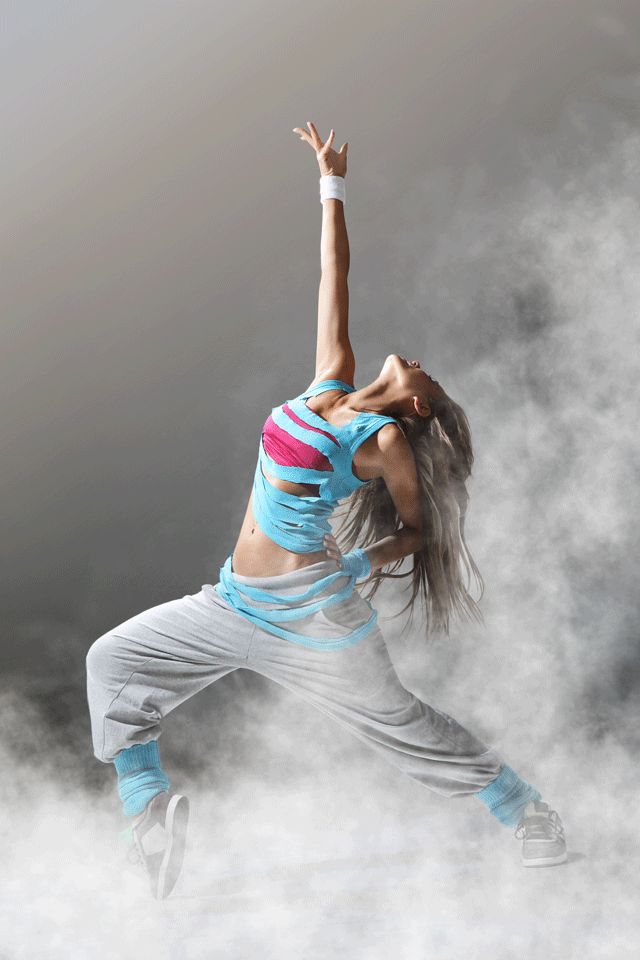 The direction includes many different temperamental styles: funk, disco, strip dance, street jazz, freestyle, and others.
Club dances can be performed solo or in a group. Group performance of club dances is often used in the videos of Timberlake, Usher, Jay-Z, and other world artists. If a certain choreography is staged in a group performance, then in a solo performance the dance is based on complete improvisation.
Club dance lessons contribute to the improvement of physical fitness, body shaping.
It doesn't matter what age you are, what your figure is, or what gender you are, whether you are a professional or a beginner. Club Dance has no strict limits, so the style is open to everyone!
Today, there are many club dance schools where you will be taught the basic movements, combinations that you can combine on your own even at the initial stage. By gradually learning a large number of movements and elements, you will be able to dance without thinking about the sequence of elements, improvising.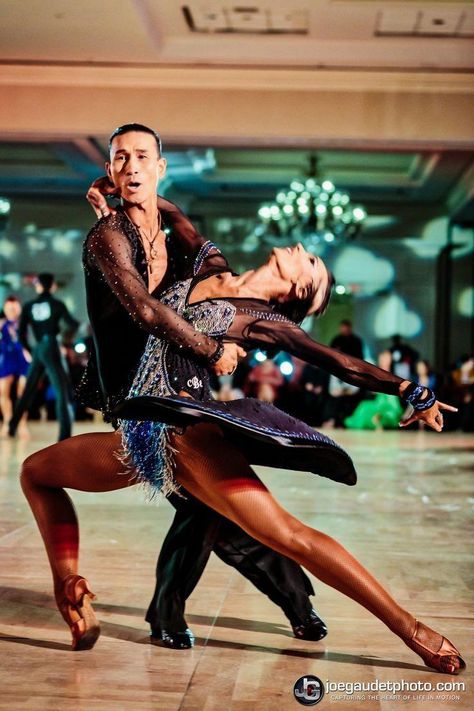 The main advantage of Club Dance is that it can be put into practice. At any party, disco you can feel confident and relaxed.
Do you want to learn how to move beautifully, make your body plastic and fit, while being in harmony with your body and music? Then Club dancing is for you!
Club dances - a group of different types of dance, which are united by one direction and application, namely, they are performed in clubs, parties, discos.
Incendiary and vibrant Club Dance...
The Dance.Firmika.ru portal contains information on where you can sign up for club dance classes in Moscow: addresses and phone numbers of dance schools and dance studios, prices for the most popular destinations, reviews students. For greater convenience in using the portal and searching for a dance school, we suggest using a convenient filter by districts and metro stations. Visual tables will help you compare the cost of classes and trainings in different dance studios in the city, choosing the best option for the price.
Club dancing is a modern and energetic trend that violently combines includes many dance styles. They contain locks and movements from locking, house-specific jumps, swings and necks from hip-hop, elements of jazz and funk, waking plasticity. And complement all this Latin American and Eastern rhythms, rotations and vibrations. Of course, it is not necessary to be present all the elements in the dance combination at once. Everyone is looking for the perfect a way of self-expression.
Club dance classes are the perfect solution for fans contemporary music
Popular entertainment venues offer music to fans variety of trends and styles. Some people prefer rhythmic house someone will be more happy to hear RnB, others like independent and free street movements. However, they all have one thing in common - not bound by strict canons and standards of club dances. They give real energy and bright emotions expressed in movement. The popularity of the direction has led to the fact that club dance includes styles such as funk, street jazz, RnB dance, strip plastic, hip-hop and go-go.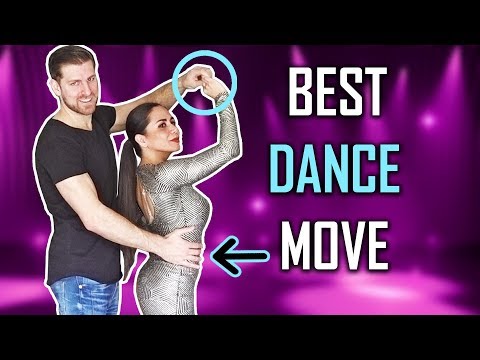 The history of dancing in the club dates back to the last century. Then big dances at the disco were popular, learning disco movements took minds of youth. The style quickly won the hearts of party-goers with its carefree and simplicity, it did not require specific training, it was enough rhythmically move to the music. Gradually, other styles adjoined disco. Today training club dancing includes the study of a large number of various styles, among where everyone can find the perfect option to their liking.
What do club dance lessons offer?
Learning how to dance to club music is not as difficult as it seems on first glance. An experienced teacher creates a bright and relaxed environment in the classroom, as a result of which even the most modest and shy student with joyfully begins to dance to his favorite tunes. Having mastered the basic movements, the dancer is guaranteed to attract admiring glances in the club, showing off his skills and abilities.
The club dance lesson is also useful for the figure.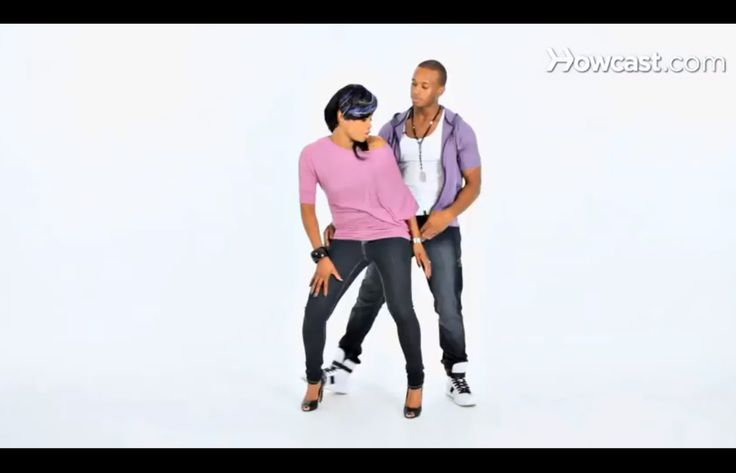 Regular exercise will help get rid of extra pounds and tighten muscles. Taking dance lessons for club, the student notices an improvement in posture and coordination, gait and leg shape, movements become more confident. Like any sports load, club dances help relieve physical and emotional stress, take a break from everyday life.
During classes, teachers give basic connections and elements, teach them combine with each other and music. Thus, time after time, the student discovers for himself more and more movements that he can use in building a dance and creating an individual style.
Teaching club dances in Moscow
Today dance schools offer such areas of club dances as like RnB dance, hip-hop, girls favorite go-go style and the like. On our portal, visitors will be able to choose the one that fully meets their wishes dance school. Structured tables and information on the school page allows you to find out the phone number and address of the institution, find out the cost of a one-time lesson club dancing, get to know testimonials from current or former students of the school.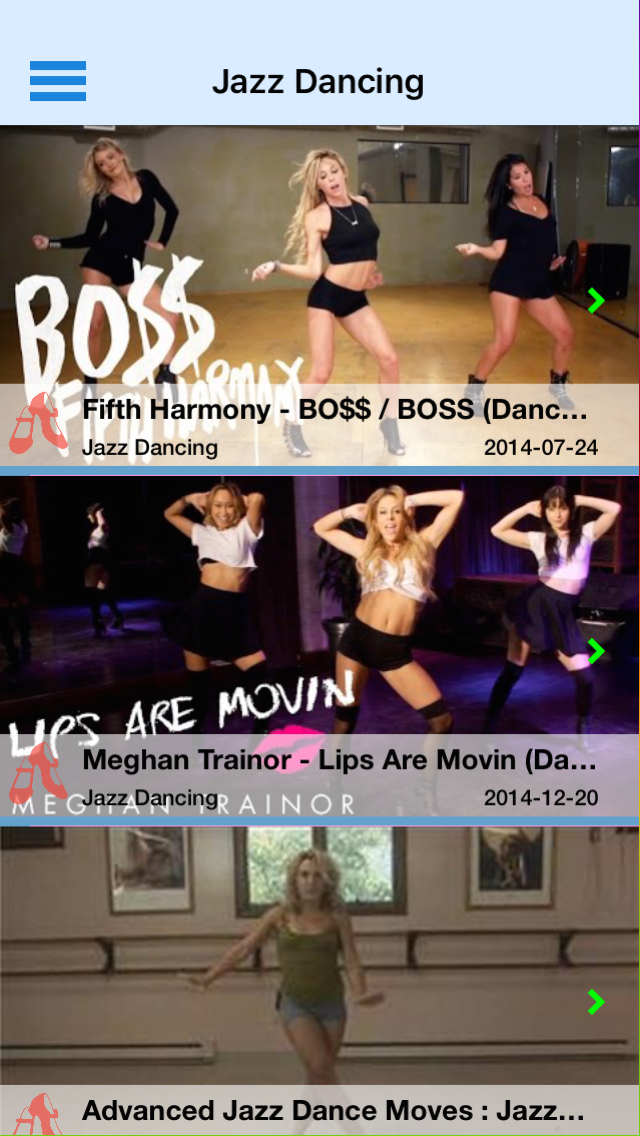 If you are young and energetic, love parties, Moscow night life and music, then you should definitely learn how to dance well. It will attract attention, and most importantly, keep the figure in shape. Such persons should definitely attend club dance lessons for beginners, especially since the first lesson is free. On it you can understand whether you want to study this dance direction further, or try something else. All this originated more than twenty years ago, but today there are clear differences from the last century - there is a dance school Club Dance, where experienced choreographers who are trained by Russian and foreign dance teachers teach.
Despite the fact that club dances for girls are quite difficult to master, under the strict guidance of professionals, everyone will succeed quite easily and quickly. Even if earlier young ladies did not feel the rhythm well, did not fall into it, after studying at school, each of the representatives of the beautiful half of humanity will be the star of the dance floor.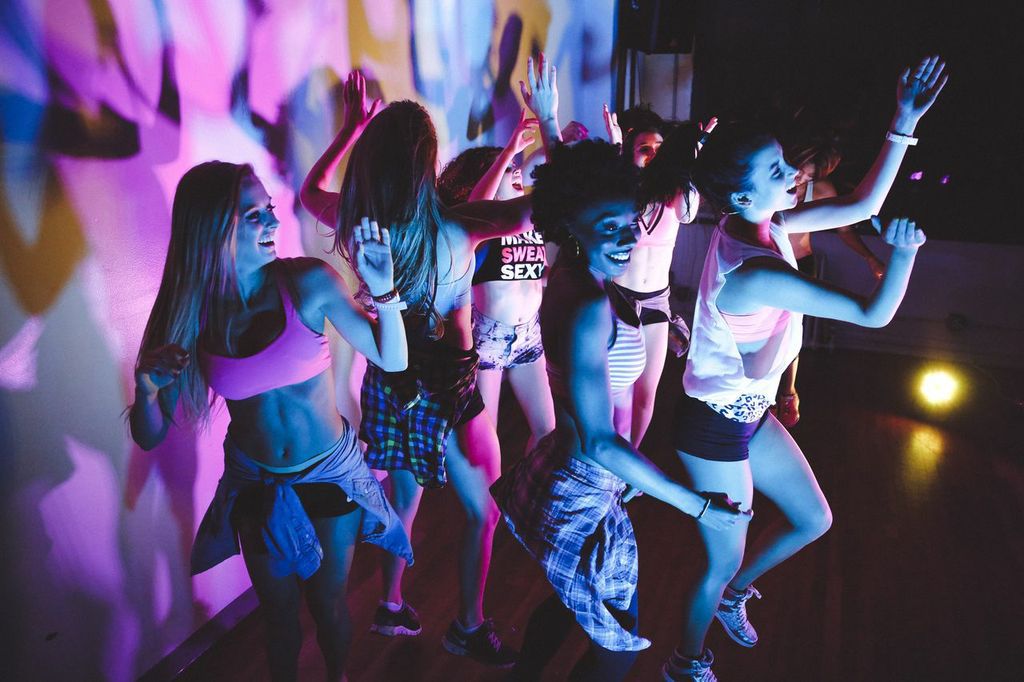 The main thing here is desire and aspiration, and teachers will give everything else. To start, as in everything else in life, you need to start small - sign up for club dance courses in our studio and learn simple basics. As soon as it is possible to remember and reproduce simple movements, to feel the rhythm, the choreographer will transfer to a more complex level of training.
Intertwining styles
In this type of dance, several directions merge at once. This is Electro, R&B, Funk, Hip-Hop, House and pop music. Each dancer, being in the center of intense movement, will always be at his best if he masters this culture. Of course, you can try to master club dances at home. Training, video clips on the Internet will give a certain understanding of how everything happens and looks, but a professional choreographer will show you how to start correctly, especially for those who are just starting to learn intense movements without preparation. In order not to get injured, you can only watch at home, but it's better to try in the hall, under the strict guidance of a teacher.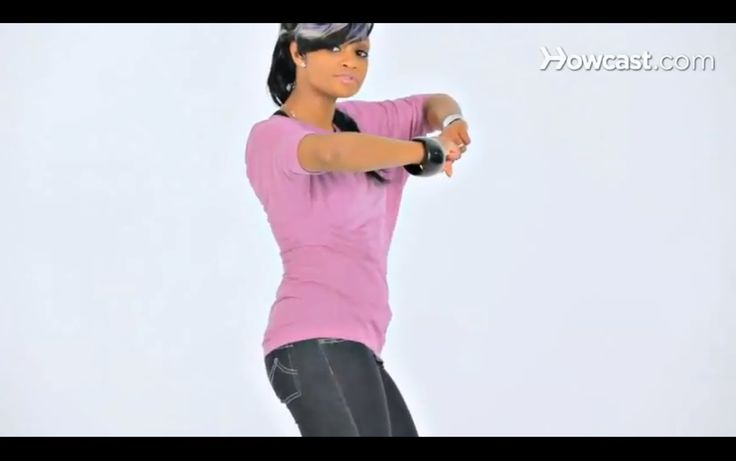 Improvisation
This is perhaps the most important thing for a dancer. If you understand club dances for girls and come up with your own style, this will be noticed everywhere, not only in the club and on the dance floor. The usual Club Dance is quite energetic, but the movements can be smooth, with waves, filled with sexual energy. For guys there are some changes, but you can find a lot in common. Come to us, see everything with your own eyes. Feel the energy, groovy and expressive club dances for adults will help you reveal yourself, give you confidence.
Club dancing for men - show yourself to everyone
Most of the men and young people do not like to dance. They are embarrassed by this, afraid to seem ridiculous and inept to others, but these are just prejudices. If the body feels the beat of the music, tries to move at least somehow smoothly or sharply to it, you should find yourself in this. Study all styles and directions, stop at a particular one and pulsate to the beat of the music on stage or on the dance floor.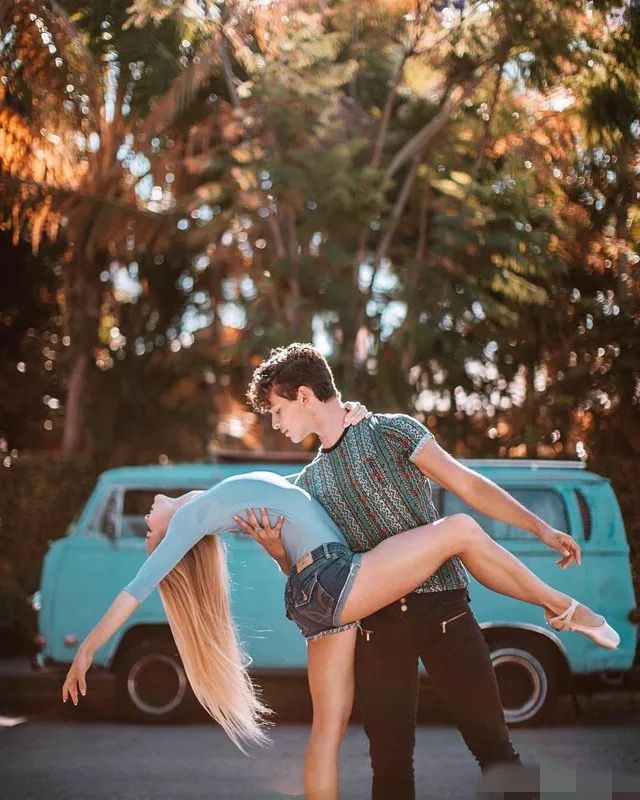 Today in the studios there are many variations of dances for beginners and one of them is club dances for guys. Novice opponents will appreciate this style, as it is suitable for those who want to shine in a club or among friends at a party. Not just sit at a table or stand somewhere on the sidelines, but anneal, striking the girls with this and attracting their attention.
In general, if we consider this dance direction, it can be noted that the movements are taken from some separate styles. But it is very important to combine them correctly, performing club dances for guys, smoothly moving the movements with your body, like the strings on a guitar. This is what GO Dance teaches at the dance school, be sure to come to us and find yourself among the many directions, showing your individuality and uniqueness in the movements. Doing something at home is quite dangerous, since all physical exercises are difficult for an unprepared body, and there should be enough space for wide maneuvers.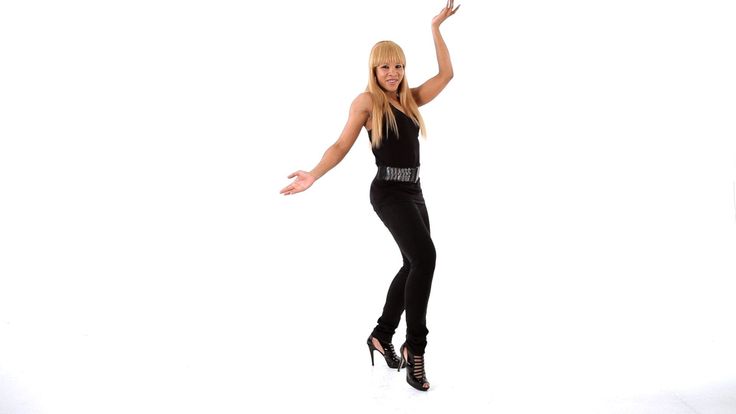 Always in good shape
It is absolutely not necessary to plan any performances, competitions or public club dances for men, you can just come to our hall and fill your void with music and movements. Maintain a fit and cheerful life position. And the first lesson of club dances for men is free. This is done so that the beginner gets acquainted with this culture, imbued with it, assesses his abilities and feelings that he needs and needs it. The school has been operating for a long time and covers all dance directions, so it will be easy to choose something for yourself.
To quickly master and learn club dancing, you need to be in good physical shape. If a man does not play sports, you will have to make some efforts at the very beginning so that the muscles gain tone and elasticity. And those who already lead a healthy lifestyle and are constantly on the move will not be able to master this direction quickly. After a couple of months, you can show your success, go to the dance floor and dance club dances with everyone.
It will just look different. Those who seriously study some directions always stand out from the crowd with their movements and emotional coloring. There is no need to be ashamed of this, as many do. With individual dance, a person shows his "I", his character and life position.
Professional club dance lessons for all ages
Every modern person often has thoughts about what to do with himself and what new things to study in order to diversify his life and paint it with brighter colors. But what about the benefits? Hobbies and passion should bring not only pleasure, but also strengthen the body, keep all muscles in good shape. And if you choose among aggressive sports, training in the gym, club dancing is best suited for all these reasons. For beginners, there is a sparing program, with simple movements, for more advanced, serious sets of exercises that will help you become a dancer with a capital letter in a couple of months.
The energy of dance movements is so high that it gives both physical and emotional pleasure to the performer.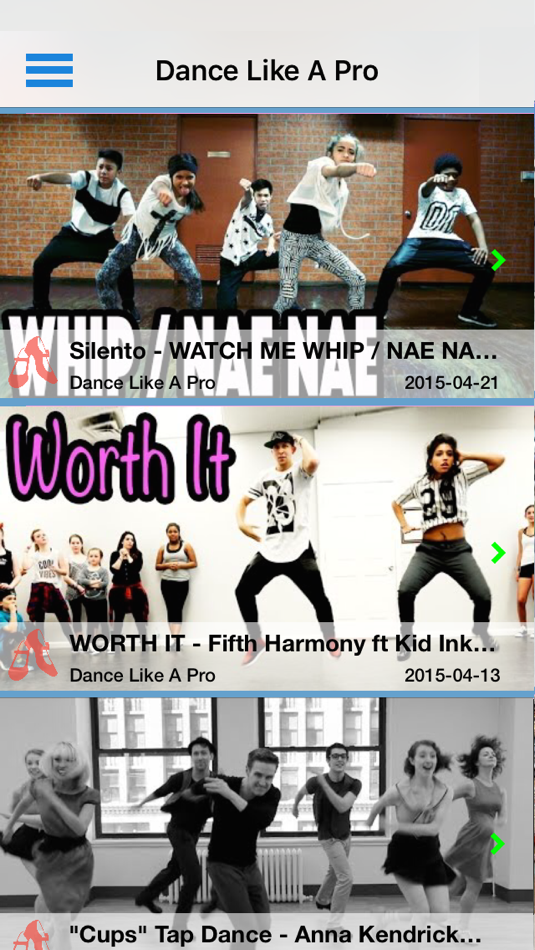 And to master any direction related to dancing is easy and fun. Especially if everything happens within the walls of an educational institution. There are many like-minded people of different ages, professions and configurations. Everyone looks at each other, tries to imitate, to do some movements better, so the club dance school will help you achieve the desired result faster than if everything happens at home, alone. You can sign up for the first trial free lesson by phone and our professional choreographers will help you decide on the direction you like.
Development of small children
For some reason, adults have such stereotypes that only teenagers and older people can dance to club music. But young creatures perfectly master even such complex areas as hip-hop, R&B, break-dance, modern dances and many other complex areas, so club dances for children will be a great help for development. At the lessons, teachers show how to practice correctly, helping to develop plasticity, a sense of rhythm and tact.
Before starting the study of complex movements, a warm-up and warm-up of the muscles is carried out, which helps to avoid injuries and sprains. At home, studying and mastering something will be boring and not interesting, but in a team, looking at each other, everything will definitely work out.
For every amateur and professional, we have collected the best and coolest choreographers who can easily help you master any style, bring it to perfection and apply it in life, and possibly start making money from it. It is from an early age that you should start dancing club dances in order to find an ideal figure, form a strong muscular frame and be confident in yourself everywhere and always, in any non-standard situation. Having started to study in a team, shyness and tightness, nervous tension and insecurity go away. Such children are in demand in society, they are more sociable and easier to find a common language with peers and older people. Keep this in mind when choosing a circle or section for your child.