How to become a professional dancer choreographer
How to Become a Professional Choreographer
Growth Trends for Related Jobs
Neil Kokemuller
•
Updated July 24, 2019
OSTILL/iStock/Getty Images
Choreographers instruct dancers and teach them the steps and movement in a dance routine. The best way to succeed in becoming a professional choreographer is to develop dancing skills and combine them with leadership, communication, artistic talents and creativity.
Gain Dance Experience
Most professional choreographers start dancing at an early age to gain dance experience and start developing the skills needed to be a choreographer. Choreographers need a broad knowledge of dance movements, language and artistic abilities as well as creative vision, total body awareness, physical stamina and athletic abilities. To train and coach other professional dancers, a choreographer also needs credibility that comes from experience and success in dance.
The U.S. Bureau of Labor Statistics indicates that many professional choreographers, especially those in ballet, are dancing professionally by age 18.
Get a College Education
While you don't always need formal education to become a choreographer, separate yourself from competing choreographers with a strong postsecondary education. Many colleges offer bachelor's and master's degree programs in dance within their theater and fine arts departments. For someone intending to become a choreographer, college education offers insights on the process of coaching dancers. Another benefit of a college degree is exposure to all forms of dance, which helps in training a variety of dancers. If you want to teach dance at the university level, you would typically need a degree.
Become a Dance Teacher
The common gateway from being a dancer to becoming a professional choreographer is dance instruction. Dance studios and troupes typically want someone with significant experience in dance instruction, whether you have a college degree or not.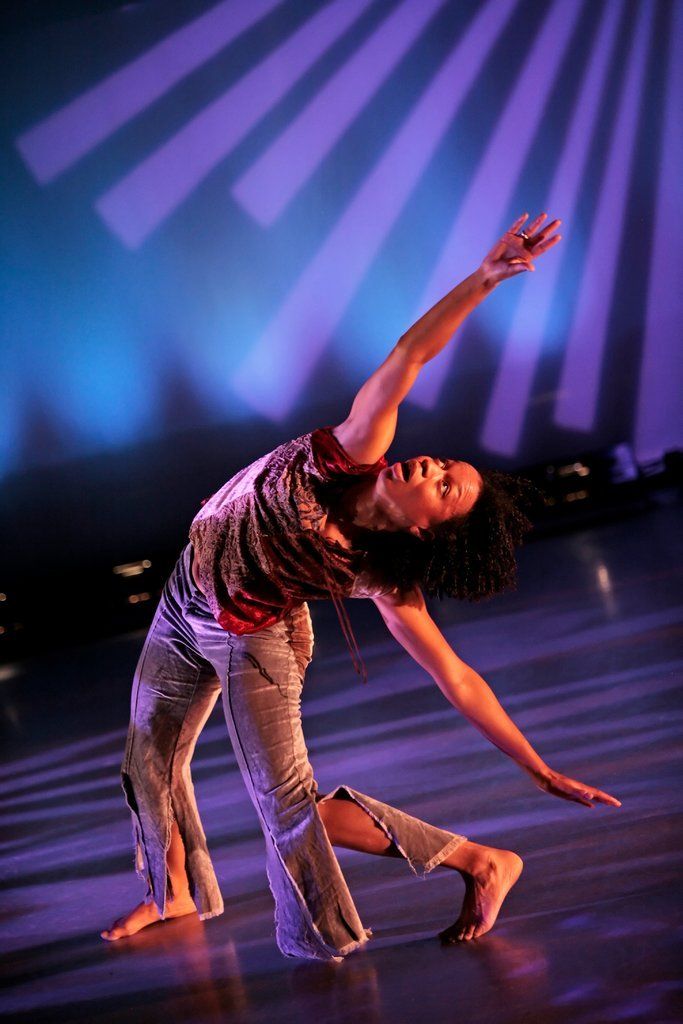 While choreography is more about the development of creative routines, you need a basic ability to instruct dancers on accurate rhythm and movements to succeed. Basic dance instruction gives you the confidence and abilities to offer direction during routine training. Another way to gain instructional experience is through short-term, artist-in-residence opportunities offered by some university dance departments.
Work with Veterans and Hone Skills
At the top levels, dancers and choreographers are a tight-knit community. One of the best ways to get ahead in your pursuit of a choreography career is to prove yourself as a dancer and leader when working with excellent choreographers. As you prove yourself, look for opportunities to assist choreographers or to take on coaching roles with newer dancers. Developing the skills needed to be a choreographer by serving as an assistant or apprentice to a top choreographer allows you to learn the ropes of choreography and to hone your leadership, training, artistic and creative skills.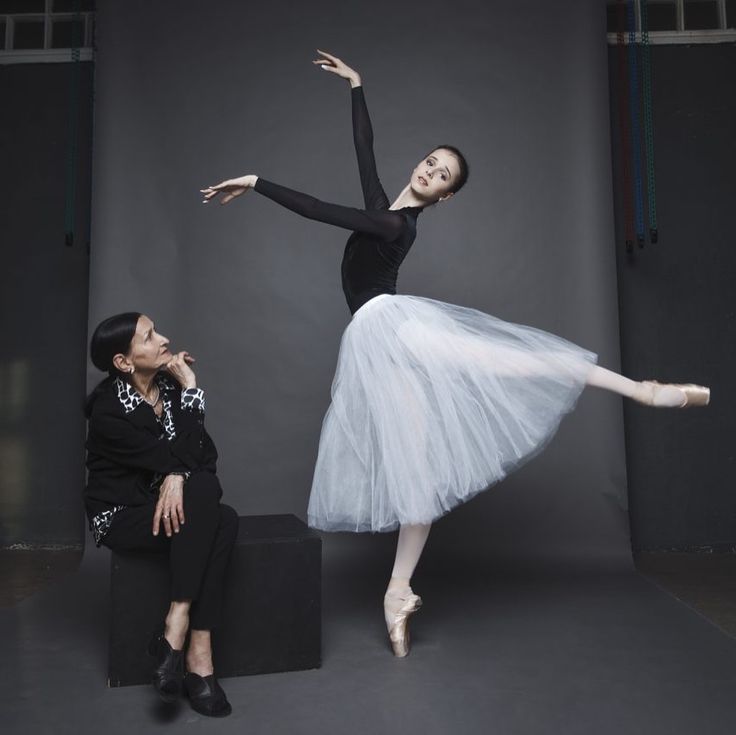 Once a proven choreographer, you may get commissioned by dance companies to create new performance pieces. Choreographers also find employment in dance troupes, television and film production, theater and commercials. As they become more successful, some choreographers start their own dance companies.
Salary and Job Outlook
A choreographer salary varies depending on the individual and the employer. Getting work as a choreographer means you've got to succeed in a highly competitive field that doesn't always pay well. The U.S. Bureau of Labor Statistics (BLS), which tracks data for all civilian occupations, reports the 2018 median pay for dancers and choreographers was $18.17 per hour. Median pay means that half in the profession earned more, while half earned less.
Job growth is expected to be just 4 percent through 2026, slower than average compared to all other jobs. Depending on their skills and reputation, some choreographers are highly sought after, while others may have to supplement their income with additional work, even in a field unrelated to the arts.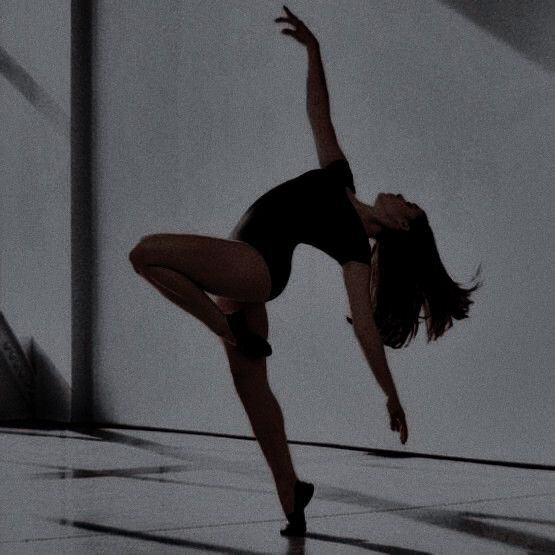 References
US Bureau of Labor Statistics: Dancers and Choreographers
The College Board: Become a Choreographer
Writer Bio
Neil Kokemuller has been an active business, finance and education writer and content media website developer since 2007. He has been a college marketing professor since 2004. Kokemuller has additional professional experience in marketing, retail and small business. He holds a Master of Business Administration from Iowa State University.
Photo Credits
OSTILL/iStock/Getty Images
How to Become a Dancer or Choreographer | Career Girls
Career Clusters: Arts, Audio/Video & Communications
What you need to know
Overview
Dancers and choreographers use dance performances to express ideas and stories. There are many types of dance, such as ballet, hip hop, tango, modern dance, tap, and jazz.
What is a dancer choreographer?
Schedules for dancers and choreographers vary with where they work. During tours, dancers and choreographers have long workdays, rehearsing most of the day and performing at night.
Choreographers who work in dance schools may have a standard workweek when they are instructing students. They also spend hours working independently to create new dance routines.
Some of the things a dancer might do:
Audition for a part in a show or for a job within a dance company
Learn complex dance movements that entertain an audience
Rehearse several hours each day to prepare for their performance
Study new and emerging types of dance
Work closely with instructors, choreographers, or other dancers to interpret or modify their routines
Attend promotional events, such as photography sessions, for the production in which they are appearing
Some of the things a choreographer might do:
Put together moves in a sequence to create new dances or interpretations of existing dances
Choose the music that will accompany a dance routine
Audition dancers for a role in a show or within a dance company
Assist with costume design, lighting, and other artistic aspects of a show
Teach complex dance movements
Study new and emerging types of dance to design more creative dance routines
Help with the administrative duties of a dance company, such as budgeting
Watch this video to learn more from our dancer and choreographer role models:
What skills are needed?
Athleticism: Successful dancers must have excellent balance, physical strength, and physical dexterity so that they can move their bodies without falling or losing their sense of rhythm.
Creativity: Dancers need artistic ability and creativity to express ideas through movement. Choreographers also must have artistic ability and innovative ideas, to create new and interesting dance routines.
Leadership skills: Choreographers must be able to direct a group of dancers to perform the routines that they have created.
Persistence: Dancers must commit to years of intense practice. They need to be able to accept rejection after auditions and to continue to practice for future performances. Choreographers must keep studying and creating new routines.
Physical stamina: Dancers are often physically active for long periods, so they must be able to rehearse for many hours without getting tired.
Teamwork: Most dance routines involve a group or pairs, so dancers must be able to work together to be successful.
Watch this video to learn more from our dancer and choreographer role models:
What is the pay?
The average pay for dancers and choreographers in the United States ranges from $10.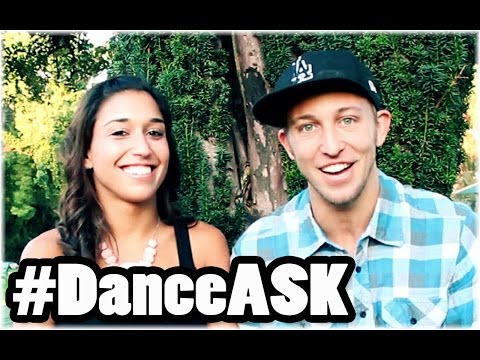 04 per hour to $47.62 per hour as of May 2021.
The specific pay depends on factors such as level of experience, education and training, geographic location, and specific industry.
What is the career outlook?
Employment of dancers and choreographers is projected to grow 31 percent from 2020 to 2030, much faster than the average for all occupations.
Many of the new jobs for these workers are expected to be in private dance schools.
A continued interest in dance and in pop culture also should provide new opportunities in venues outside of dance companies, such as TV or movies, casinos, and theme parks.
Dancers who attend schools or conservatories associated with a dance company may have a better chance of finding work at that company than other dancers have.
What education is required to become a dancer choreographer?
Many dancers begin training when they are young and continue to learn throughout their careers.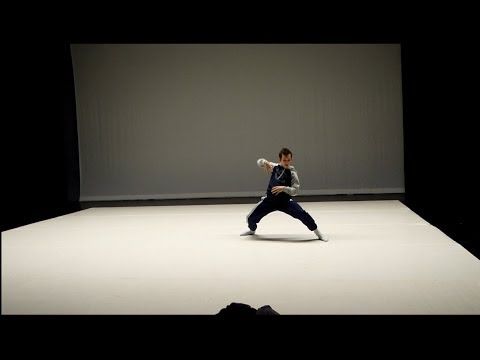 Ballet dancers begin training the earliest, usually between the ages of 5 and 8 for girls and a few years later for boys. Their training becomes more serious as they enter their teens, and most ballet dancers begin their professional careers by the time they are 18.
Some dancers and choreographers pursue postsecondary education. Many colleges and universities offer bachelor's and/or master's degrees in dance, typically through departments of theater or fine arts. Most programs include coursework in a variety of dance styles, including modern dance, jazz, ballet, and hip-hop. Most entrants into college dance programs have previous formal training.
Some choreographers work as dance teachers. Teaching dance in a college, high school, or elementary school requires a college degree. Some dance studios and conservatories prefer instructors who have a degree; however, they may accept previous work in lieu of a degree.
Discover some of the courses you will take pursuing a degree in Dance.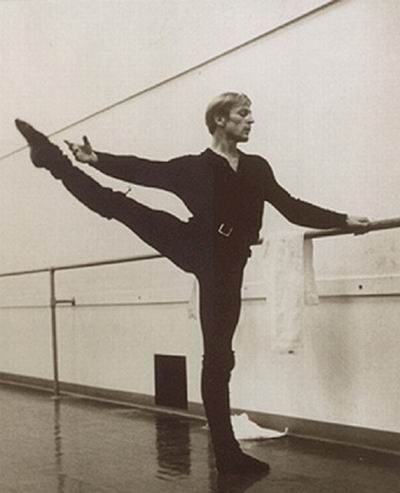 Watch this video to learn more from our dancer and choreographer role models:
Related Role Models
Dancer

Ballerina

Dancer and Filmmaker

Dancer Choreographer

Dancer Choreographer

Dancer

Dancer Choreographer

Ballerina

Dancer Choreographer

Dancer Choreographer

Dancer Choreographer
Go to Community
Cookies help us provide, protect and improve our products and services.
By using our website, you agree to our use of cookies. View our Privacy policy.I Agree
where to study, salary, pros and cons
Author: Professional Guide
Updated by
Dancer is a person of art who performs rhythmic movements to music, taking part in theatrical performances, shows. The profession belongs to the type "a person is an artistic image", it requires excellent self-discipline and, of course, talent. Children who distinguish literature, physical education, music and singing from all school subjects can become dancers. By the way, the ProfGid career guidance center has recently developed an accurate career guidance test that will tell you which professions suit you, give an opinion about your personality type and intelligence. 9Ol000
Best colleges and academies for dancers
Best universities
Place of work
Salary
Dancer salary as of November 2022
Professional knowledge
Famous dancers
Examples of companies with vacancies as a dancer
Brief description
This profession has a rich history and is closely associated with the arts.
However, the success of dancers by more than 50% depends on dedication, endurance, self-discipline. A specialist can work independently, performing solo choreographic numbers, it is also worth highlighting pair and collective dances. There are a lot of types and techniques of this art direction:
ballet;
pop and folk dance;
historical dance and others.
See also:
Also distinguish styles such as street jazz, hip-hop, R'n'B, contemporary dance, street dance, etc. Dancers choose the style and type of performing arts based on their physical abilities, temperament, personal preferences. On stage, they create artistic images, convey emotions, making the hearts of the audience tremble.
Features of the profession
Anyone can become a professional dancer, but it is worth starting training in childhood. Choreographers recommend giving children to dance studios at the age of 3-7 years, which will allow them to develop good posture, plasticity, stretching, a sense of rhythm and other skills necessary for professional performance.
Dancers most often work in 1-2 overlapping styles, they pay special attention to training and rehearsals, maintaining excellent physical shape. A career is short, because its peak is at the age of 15-25 years, and after 30 years, most specialists change their field of activity. They can realize their talent and knowledge in other areas, working as directors, choreographers, school teachers.
Dancers independently or under the guidance of a choreographer create performances: choice of music, sequence and rhythm of movements, costumes and image, facial expressions, plasticity. Before performing the dance, they rehearse for a long time, honing their skills. Many members of this profession often travel around their home country and travel abroad, where they give concerts. The activity is associated with certain difficulties, which leaves an imprint on the lifestyle and character of the dancer.
Pros and cons of the profession
Pros
Excellent physical development, because dancing strengthens the body and willpower.
Opportunity to work on the best stages.
Talented dancers achieve success quickly.
The profession is interesting, active and ambitious people will like it.
Opportunity to earn income from various sources, because dancers work alone or in pairs, can take part in private productions, star in music videos.
Useful business connections in the world of art.
The opportunity to change the field of activity, because dancers often open schools, give private lessons, work as choreographers - the choice of directions is huge.
Cons
High injury rate.
Serious injuries can put an end to a professional career.
Short career period.
Very high competition.
See also:
Important personal qualities
Dancers have excellent plasticity, but in this profession not only technical performance is important, but also emotionality. The dancers convey the idea of ​​the performance with the help of movements, facial expressions, so they must be distinguished by well-developed artistry.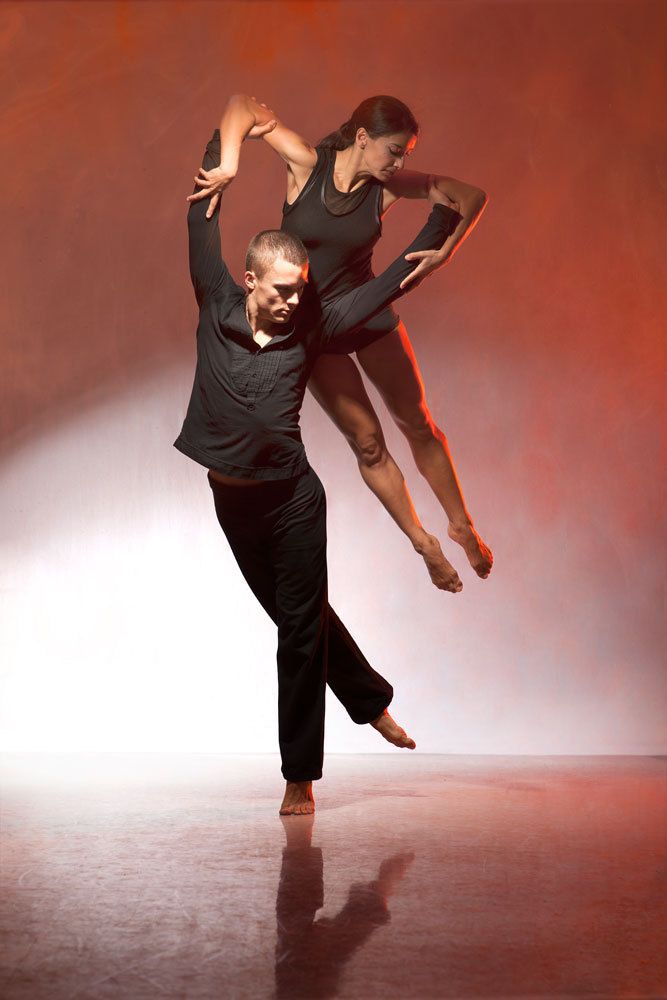 Increased efficiency, resistance to physical stress and low pain threshold are very important, because rehearsals and performances often end with sprains, dislocations and other minor injuries. Only those people who do not suffer from laziness, negligence, and excessive self-confidence ascend to the pinnacle of success.
Dance training
Professional education can be obtained in different institutions:
schools and academies of choreography;
dance studios;
colleges;
universities.
There are no special requirements for the education of a dancer, the level of his skill is determined during choreographic tests. It is worth starting training at a young age in order to reach a professional level. Let's consider the most interesting directions:
"The art of dance (by type)", implemented in choreographic colleges and schools. You can start training after grades 7-9, which depends on the requirements of the college;
The Art of Ballet. The direction of training is open in many creative colleges, studio schools, academies. Children who have completed the 4th grade of the school are invited to study.
You can also go to study at a university, choosing a specialty related to choreography, folk dance and other areas. Primary training can be obtained in public and private schools of choreographic art, during individual lessons.
Universities
4 years

90,000 ₽/year

12 budget places

4 years

158,100 ₽/year

23 budget places

4 years

65,000 ₽/year

8 budget places

4 years

200,000 ₽/year

16 budget places
Best Primary Schools
Dance Quarter School.
School for children "Dancevaliya".
State 27 Dance Studio.
Best colleges and academies for dancers
ARB im. A. Ya. Vaganova.
MGAH.
MCU at the Moscow State Academy of Theater Arts "Gzhel".
School-studio (school) at GAANT them. I. Moiseeva.
KMTI them. G. P. Vishnevskaya.
Best universities
IPCC.
GITIS-RATI.
MGAH.
ARB them. A. Ya. Vaganova.
Russian State University A. N. Kosygin.
ISI.
UGAI.
SPbGUP.
AGIIK.
KemGIK.
See also:
Place of work
Dancers are in demand in theaters, film industry and organization of holidays and events. They can work as teachers, find vacancies in nightclubs, private groups - there are many options for employment.
Salary
There is no exact tariff rate in this segment, because everything depends on the style in which the dancer works, personal qualities, education, reputation and experience.
Dancers can receive a fixed salary or fees for each performance, lesson.
Dancer's salary for November 2022
Salary information provided by hh.ru portal.
Russia 20000–50000 RUB
Moscow 40000–70000 RUB
Professional knowledge
Classical choreography.
Acting.
Fundamentals of physical training.
Art History.
Foreign languages ​​(for professionals who work abroad).
Famous dancers
Karen Hardy.
Ekaterina Krysanova.
Yankovsky Vyacheslav Vyacheslavovich.
See also:
Examples of companies with vacancies as a dancer
How to become a choreographer and where to study?
Choreographer - who is it?

Personal qualities that will help you become a choreographer

Pros and cons of being a choreographer

How to become a choreographer?
If you love to dance and do it professionally, are plastic, artistic and have a good artistic taste - you have a direct road to choreographers!
What could be better than to combine the business you do with the pleasure that brings you joy, with earnings? Dancing, teaching children or adults, staging dance numbers, working in a dance class or school - there are plenty of opportunities to realize yourself in choreography.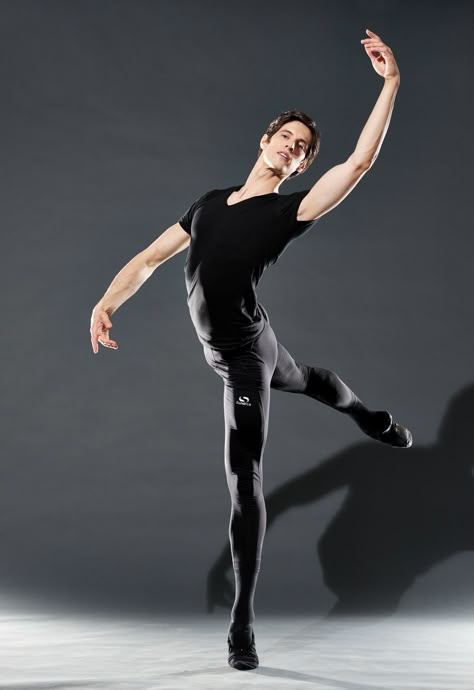 Let's now figure out what kind of profession it is - a choreographer, and how you can become one.
Who is the choreographer?
Choreographer is one of the most interesting professions in the world of dance. There may be just choreographers, there may be choreographers - dancers, teachers, tutors, leaders of dance groups, schools, etc. All of them are united by a love of dancing, skill and a desire to work in this area.
To summarize, a choreographer is a specialist who is engaged in pedagogical, dance, staging and repertory activities. Leading a dance group, the choreographer sets the direction, but at the same time leaves room for the realization of the creative potential of his wards. After all, dance is the freedom of movement and expression of one's emotions, the choreographer only gives them completeness, perfects the movements of the dancers.
Personal qualities that will help you become a choreographer
Great, you say to yourself, I dance well, I can try to become a choreographer.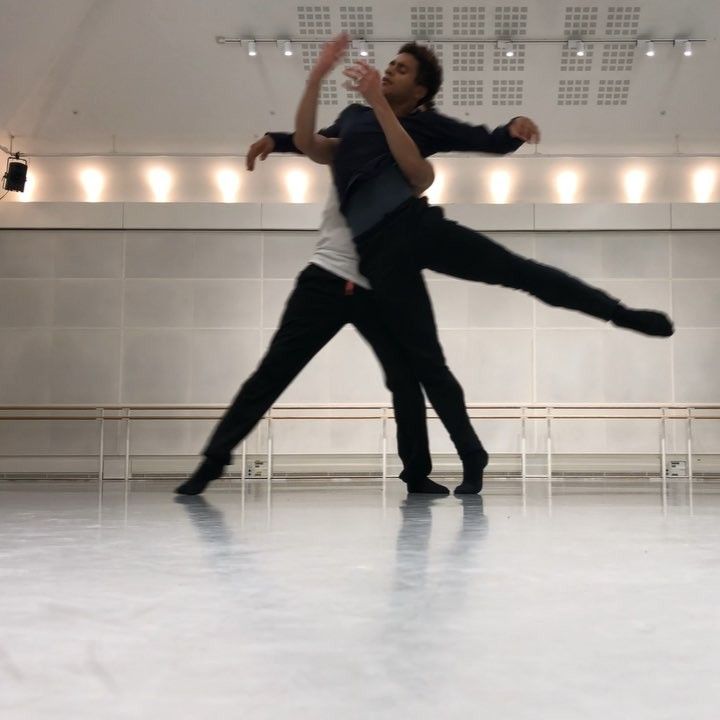 What other skills and personal qualities do you need to become one? We list:
artistic taste;

artistry;

the ability to see beauty in everyday things;

knowledge of the cultural heritage of their country;

creativity;

sociability;

analytical skills;

knowledge of dance composition;

knowledge of the theory of choreography;

knowledge of pedagogy and psychology (especially important for those who work with children), etc.
By the way, we want to draw your attention to the fact that not all choreographers can be dancers (performers). There are quite a lot of such cases in world practice.
Advantages and disadvantages of being a choreographer
You have learned what qualities are welcome in the profession of a choreographer, you have definitely found some of them in yourself, now you can find out what are the pros and cons of this profession.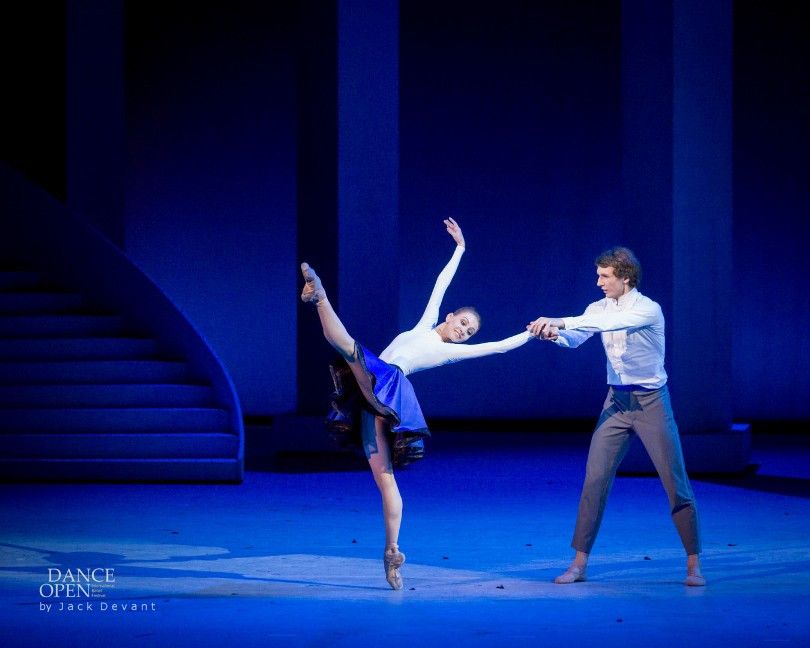 Among the advantages of the profession of a choreographer, the following can be noted:
the opportunity to fully realize their creative potential;

the opportunity to earn money doing what you love;

the ability to maintain good physical shape;

opportunity for career growth;

the opportunity to visit new cities or countries with your own dance group;

demand for the profession;

work with children or adults - for those who love communication and work with people;

the ability to work in several places at once.
Well, without the minuses, unfortunately, it is impossible to do:
serious physical activity;

irregular working hours;

the likelihood of injury;

emotional fatigue;

Holidays account for most of the work.