How to become a good ballet dancer
How to Be the Best Ballet Dancer in Your Class
If only there were a magical potion that you could take and be the best ballet dancer in your class. Right? Truth is — there's no secret sauce to becoming the best. It's all hard work. But to be the best requires that you have the "Best" mindset.
Wanting to be the best is easy. But actually becoming the best is much harder.
To be the best ballet dancer in your class it's important that you work hard, learn, and practice.
Every dancer has areas that she/he may be weaker in, and being able to learn and practice until those areas are perfect is key to not just become the best in your class, but the best dancer you can be.
Here are three areas that you can work on immediately to become the best dancer you can be.
1. Focus on strength, endurance and flexibility. The sooner you start cross-training, the sooner you'll build much-needed stamina and strength that helps to prevent injury.
Focusing on your core and stabilizer muscles will make it easier for you to perform the various movements required by ballet.
2. Practice your positions and steps. A big part of becoming the best is having impeccable form. The only way you'll get there is if you practice, practice, practice.
3. Listen to your teachers. Your teachers have trained hundreds of dancers and most gone through professional training. They know what you need to work on in order to constantly improve. Never be afraid to ask your teachers what areas they think you can improve on and tips that can help you improve.
Stella Abrera, American Ballet Theatre principal
A post shared by Stella Abrera (@stellaabreradetsky) on
"It can feel overwhelming to try to balance everything in your life right now—academics, ballet training and competitions, the first glimmer of romance and your unsuccessful efforts to always appear cool.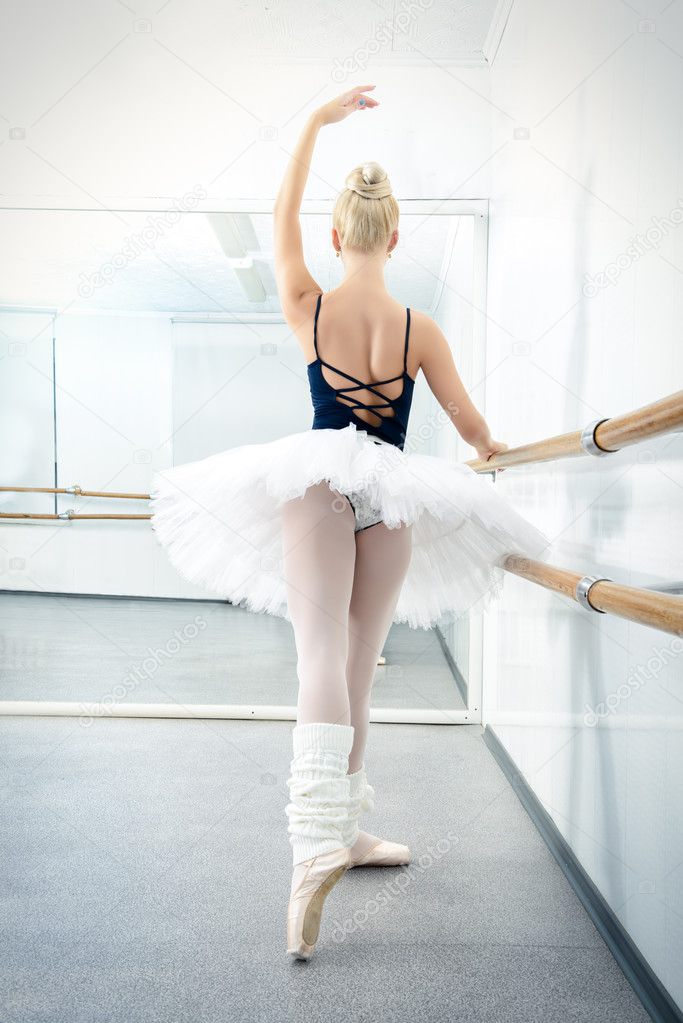 Decompress by taking time for your other interests, such as cooking, reading and just hanging out with your buddies.
Start cross-training now; it'll build stamina and help prevent injury. Focus especially on strengthening your core, as well as all those little stabilizing muscles. And stop lugging that enormous backpack full of textbooks on just one shoulder! Use a rolling bag, just like Dad advises (and don't get mad at him for being right about most things). Get massages and stretch consistently. Be aware of which foods make you feel healthy, energized and strong."
Linda Celeste Sims, Alvin Ailey American Dance Theater
A post shared by Linda Celeste Sims (@lindacelestesims) on
"To be a dancer, you must be courageous! I'm going to be honest with you: Dance is one of the most difficult, challenging—and rewarding—professions out there.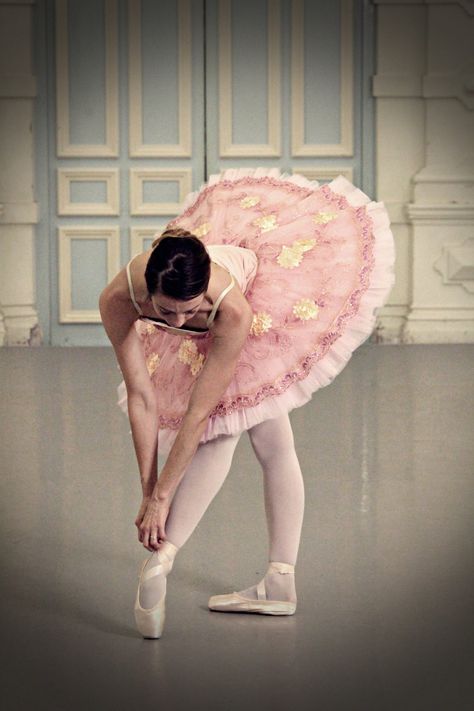 You'll struggle with not being the best, and you'll face impatience, doubt, insecurity, frustration and jealousy, as well as a constant need for perfection and attention. But you can overcome all this.
Use your emotions for good. Try to become stronger each day. Think positively and make the studio a retreat where you can escape and focus on yourself. Negativity is not a place of happiness. Positive competition is good, but don't ever look in the mirror and think, Why don't I look like her? God made us all different, so each of us has something special and unique to say with our gifts."
Sascha Radetsky, former American Ballet Theatre soloist
A post shared by Stella Abrera (@stellaabreradetsky) on
"Savor your moments on stage; relax and soak it all in.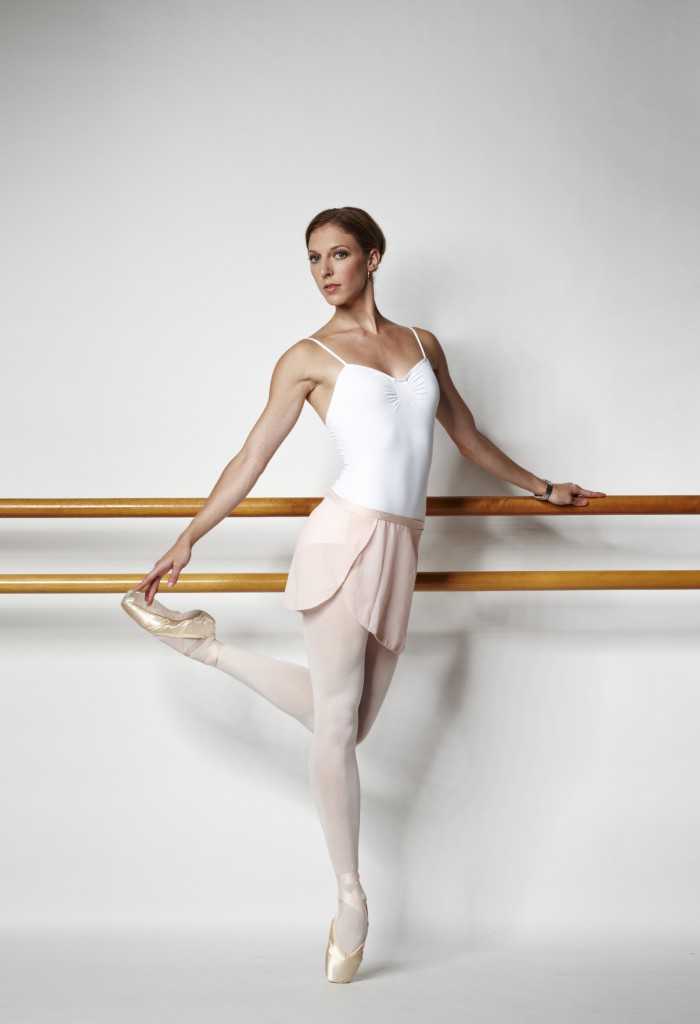 Take pleasure in moving through well-crafted choreography. Don't sweat the small mistakes—they're part of your development as an artist. Let the unique camaraderie of kindred spirits give strength to your performances. Remember that to dance at your best, you need to purge your mind of petty doubts and distractions. While this is no simple feat, it can be achieved through an awareness of the transient nature of this career.
The path you're setting foot upon won't always be smooth. Try to keep things in perspective. There's an entire world out there beyond the little bubble that is ballet. Break free of that bubble from time to time, and you'll evolve both as an artist and human being. Have faith that despite the ups and downs and inherent hairdo limitations, this course you've chosen can be beautifully rewarding."
Chloé Arnold, tapper and co-founder of Syncopated Ladies
A post shared by Chloe Arnold (@chloearnoldtaps) on
"Dream huge, set your goals high and don't let anything throw you off your path.
Train with passion, focus and determination. A strong foundation will earn you respect in your field.
Be yourself: Wear your hair big and wild, rock the clothes that inspire you and tap your heart out! Your passion will take you around the world, and bring joy and happiness to your life and others'. Stay humble, be thankful and don't let anybody steal your sunshine!"
PeiJu Chien-Pott, Martha Graham Dance Company principal
A post shared by PeiJu Chien-Pott ✨ 簡珮如 (@peiju_chienpott) on
"Great dancers challenge themselves and always push for more. Challenge is what makes you grow and become stronger. Competition, stress and injury are the three most difficult struggles you'll face. Keep your spirits up! You'll gradually learn how to adjust. You're unique—just be yourself.
I know that preparing for performances is stressful for you. Try to find simple ways to help yourself feel better. Little treats may do the trick. Keep some dark chocolate in your dance bag, and when you're stressed, have a bite—you'll instantly feel like you're in heaven."
Val Chmerkovskiy, "Dancing with the Stars" ballroom pro
A post shared by Valentin (@iamvalc) on
"Be proud of what you've accomplished, but more importantly, be grateful: for your parents' sacrifice, for your teachers' influence, for your supportive friendships and for all of the opportunities that life has presented…and is yet to present.
Don't dwell on your successes. Take a moment to appreciate them, but don't let your ego prevent you from seeking continuous improvement and personal growth.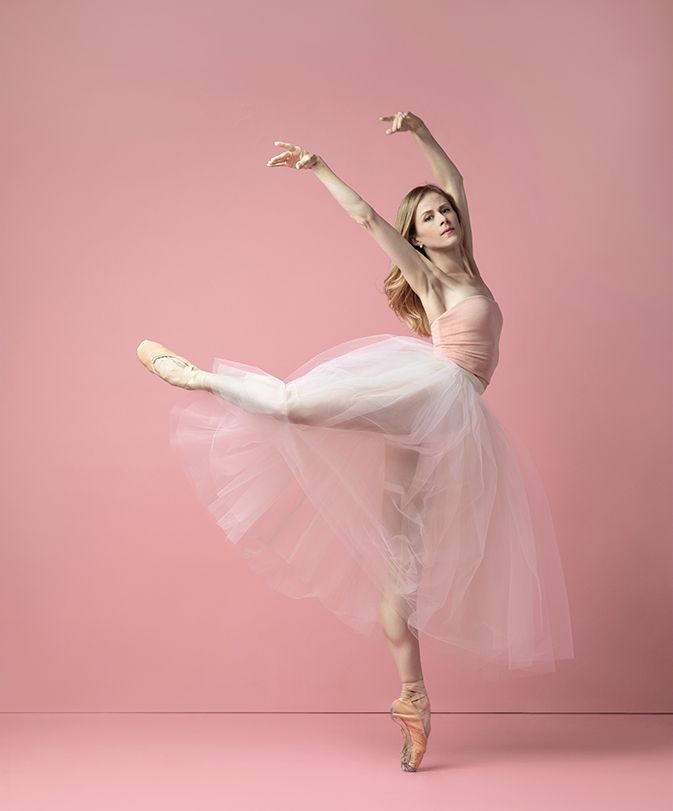 Keep expanding your knowledge and always surround yourself with people who share the same ambition for personal development. As long as you learn, you live!"
Martha Nichols, commercial dancer and choreographer
A post shared by Martha Nichols (@nichols14) on
"You're a work in progress. Have patience. Patience isn't a synonym for waiting. It requires work, faith and endurance. Work toward what you want. If you don't have it yet, there's more work to be done. Study your craft. Don't rush or give yourself unrealistic time frames. Take the time to do it right. Don't focus on what you don't have; this is a distraction. Focus on what you do have, and how to make it better.
Every so often, ask yourself why you want you want. Check in.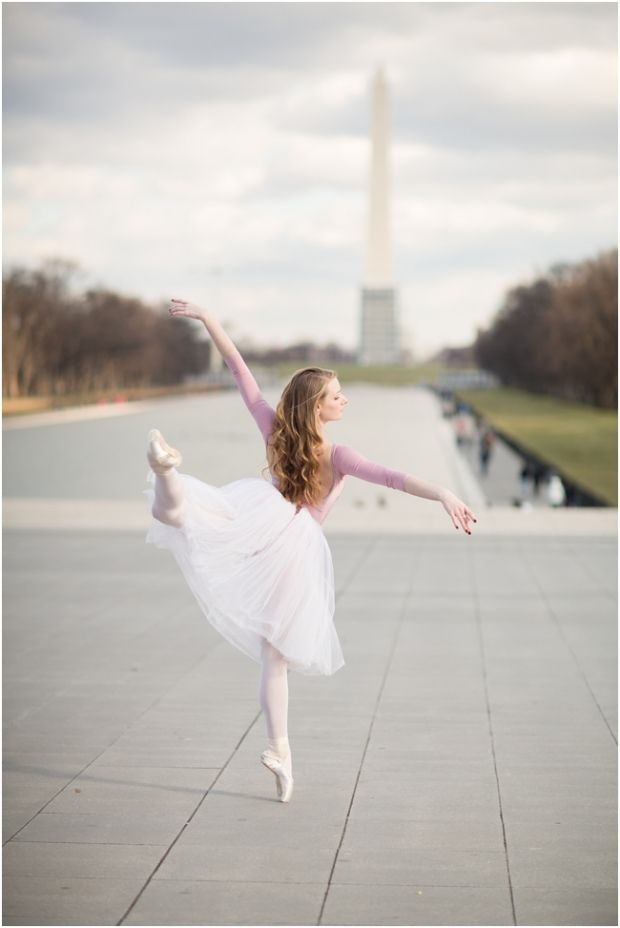 Be open to your evolution. Be open to experience. Stay present and let your light shine. Remember loyalty, longevity, depth and respect over fame."
Jessica Lee Goldyn, Broadway dancer
A post shared by Jessica Lee Goldyn (@jessicaleegoldyn) on
"Live one day at a time and enjoy every moment. Take care of your body. Always warm up. Eat healthy, and stop obsessing over what you see in the mirror. You're beautiful.
Don't put so much pressure on yourself to be perfect—you're perfect just the way you are. You'll never please everyone, so focus on what makes you happy. I know you've sacrificed so much to do what you love, and you've missed out on a lot socially. But don't worry about being 'normal.' You're not normal, and you never will be. It's your dorky, silly, zero-inhibition self that makes you wonderful.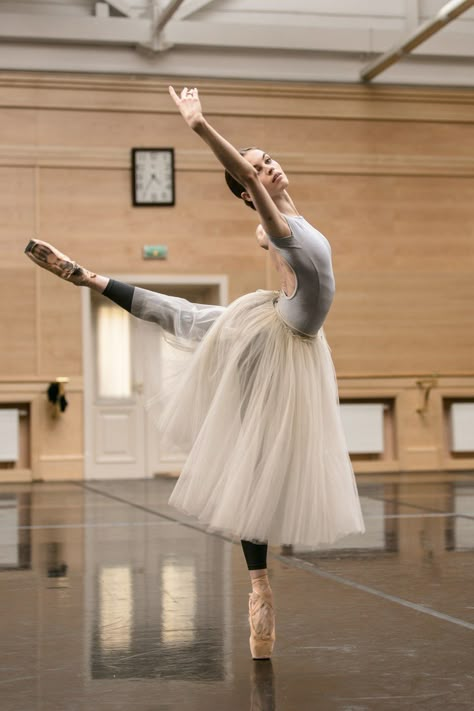 Remember there's more to life than singing, dancing and acting. After all, the more life experiences you have to draw from, the richer your performances will be. So live!"
Stacey Tookey, contemporary dancer, and choreographer
A post shared by Stacey Tookey (@sjtookey) on
"Don't let fear hold you back. Being scared is an essential part of life. If you believe in your talent, you'll discover that you're the only person standing in your way.
Work hard at achieving perfection, but don't beat yourself up. Being overly self-critical works to your disadvantage. (When you roll your eyes at yourself because you messed up a combination, it can be perceived as having a bad attitude.) Lighten up! It's OK to make mistakes.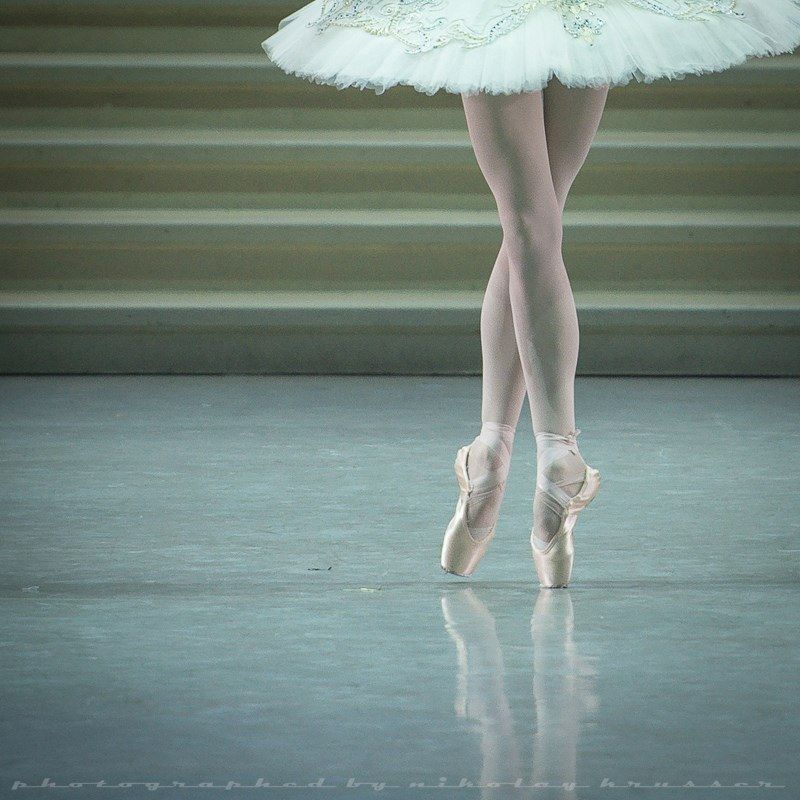 You'll have ups and downs, but trust in the fact that you're on the right track. Try not to be in a hurry to achieve everything all at once, because if you rush you'll miss the fun of it all. The race is long, and in the end, it's only with yourself."
Jennifer Stahl, a principal dancer at the San Francisco Ballet
A post shared by Jennifer Stahl (@jenstahl.weitz) on
"There are definitely times when it's hard and you can lose track of the big picture and what's really important," Stahl said. "I think the key is being patient with yourself. It's easy to want to just be back full force, but it's important to know that every little step adds up, even if it's tiny."
What Qualifications Do You Need To Become A Professional Ballet Dancer?
One of the most popular dance forms is ballet, encompassing specific rhythmic movements.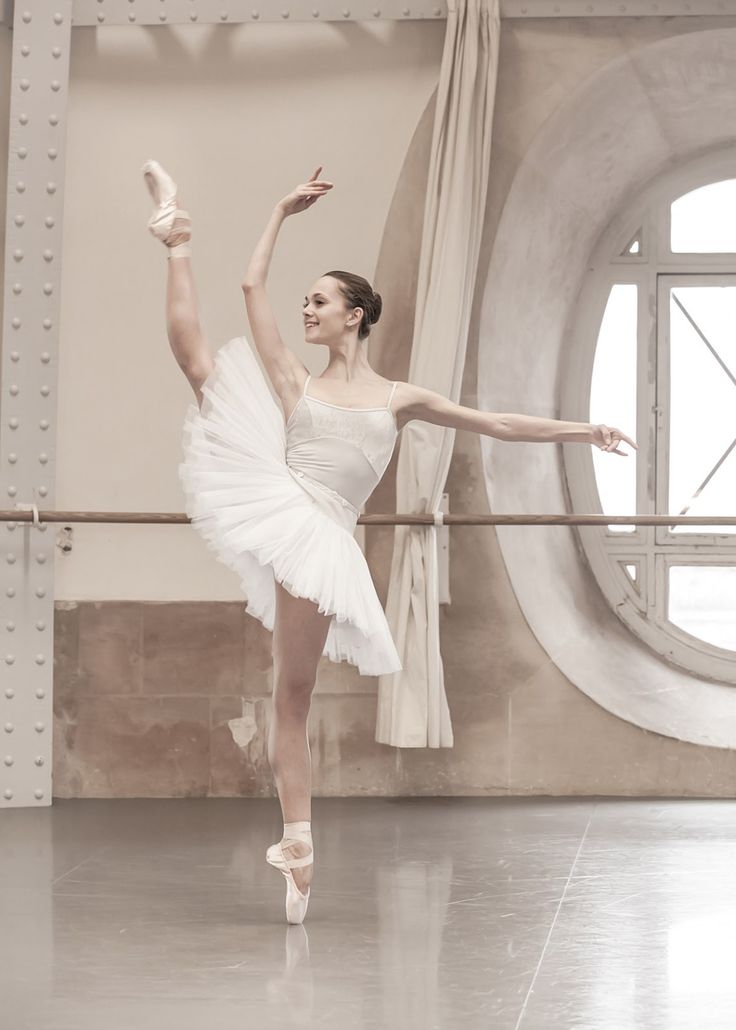 Professional ballet dancers mesmerize their audiences using precise and highly formalized dance steps and gestures during their performance.
Ballet typically involves the whole body's movement, attracting viewers' attention. In addition, it is subtle and easy on the eyes, engaging audiences to watch it for hours.
Furthermore, since it is practiced with classical music, it generates a relaxing sensation for both the dancer and the viewer.
Emerging during the Renaissance in Italy, ballet has been a key facet of European culture for years.
Over the years, it has substantively developed and is still constantly evolving. However, some things remain unchanged.
For instance, professional ballet dancers' pointe shoes with reinforced toes are iconic and still widely used.
Numerous countries have played an essential role in the development of ballet dancing. In this regard, Russia is a country known for its excellent ballet dancers and companies.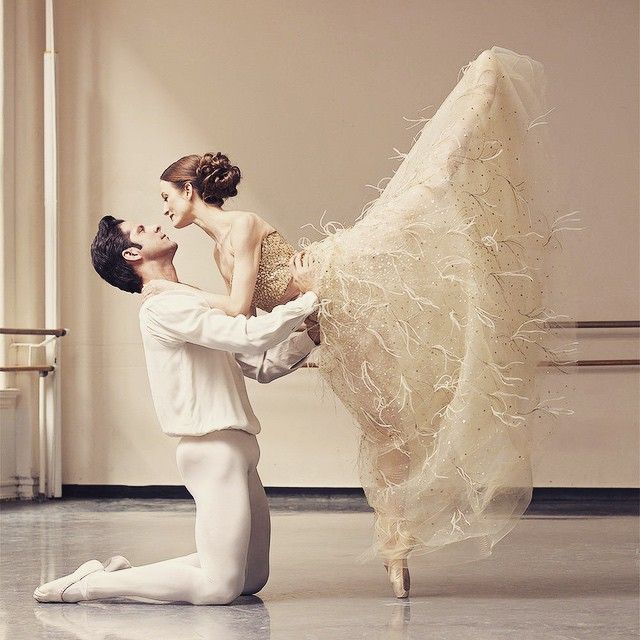 They have excelled in this art by rendering beautiful ballet dances, capturing international media praise.
Today, people around the globe like to watch and enjoy ballet dancing live, on television, or through the internet.
Naturally, this has led to millions of people aspiring to become a performer but with no clue how to. Fortunately, this article will help you discover that!
Thanks to the appeal of the ballet career, it has become popular worldwide. However, there are several stringent requirements prospective ballerinas need to fulfill before a ballet school accepts them. (Source: Stockvault)
The best Dance tutors available
Let's go
Benefits Of Being A Dancer In Ballet
It would not be wrong to say that ballet dancing is no less than exercise. It encompasses the movement of every major muscle and joint, generating numerous health benefits.
Its advantages have lured countless individuals to practice it, helping them stay active and in good shape.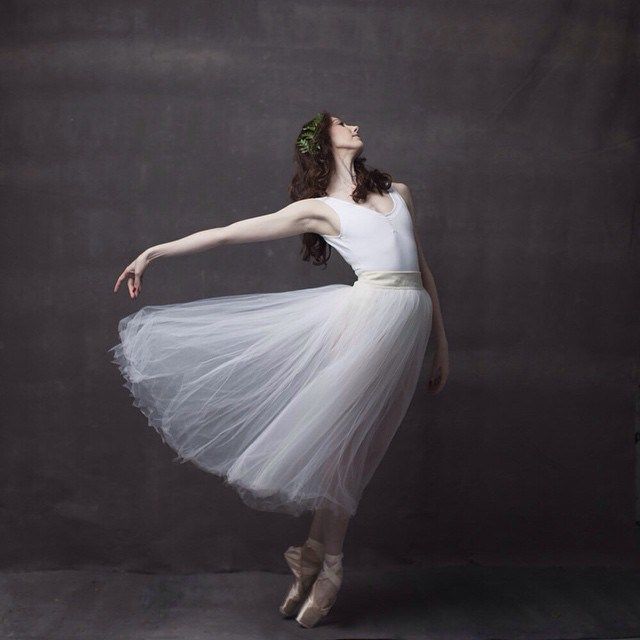 Dancing improves the health and wellbeing of your heart and lungs. In addition, it is essential for maintaining the good health of your muscles, joints, and bones.
It even improves stamina and increases flexibility. In addition, this lively activity increases muscle movement, thereby toning them to stay fit and healthy.
Indeed, ballet dancing is all about muscle coordination and placements. This stabilizes the hormonal balance in the body, thereby achieving physical wellbeing.
Countless people dream of having a ballerina's figure, too.
Professional ballet dancers famously have excellent body shape and weight. This is because they look after themselves, executing the perfect ballet dance moves.
On top of this, a ballet career necessitates discipline. Becoming a professional ballerina is no easy task. It requires a strict diet and regiment.
Therefore, enrolling with the proper organization to learn ballet will quickly inculcate discipline in you.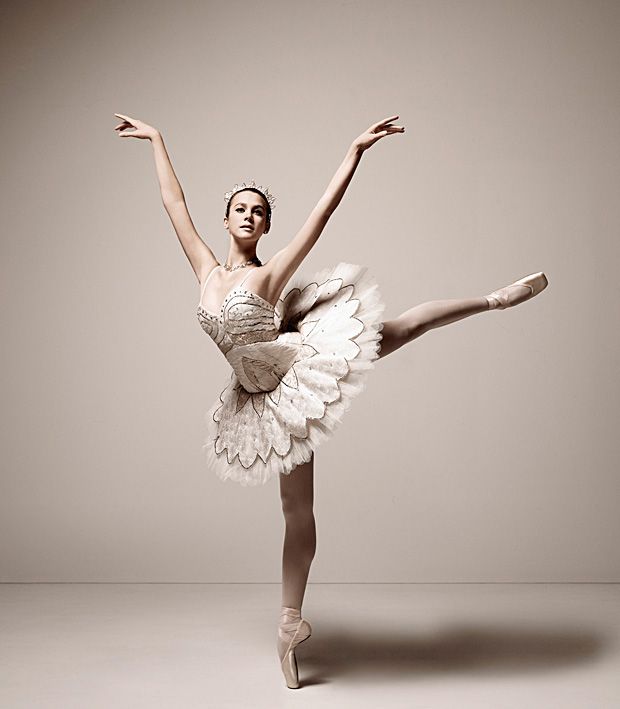 In addition to that, ballet dancing also has numerous psychological effects on a person. From releasing stress and depression to anxiety and tension, ballet dancing helps achieve psychological wellbeing.
Classical music further calms the raging mind, thereby achieving peace and harmony, helping stave off sadness.
Furthermore, performing in front of an audience fosters confidence and belief in one's own abilities.
Since hundreds of thousands of individuals see professional ballet dancers perform live, ballerinas practice this art extensively to give their very best performance.
The immense praise and fan following after a show makes them confident. Subsequently, their faith in themselves increases.
Another advantage of the ballet career is that it provides generous salaries and bonuses. Ballerinas earn up-to $14,500 and $256,500 in a year.
As they get experienced with time, their demand and salaries inevitably increase.
Finally, ballet dancing is an exceptionally exciting field.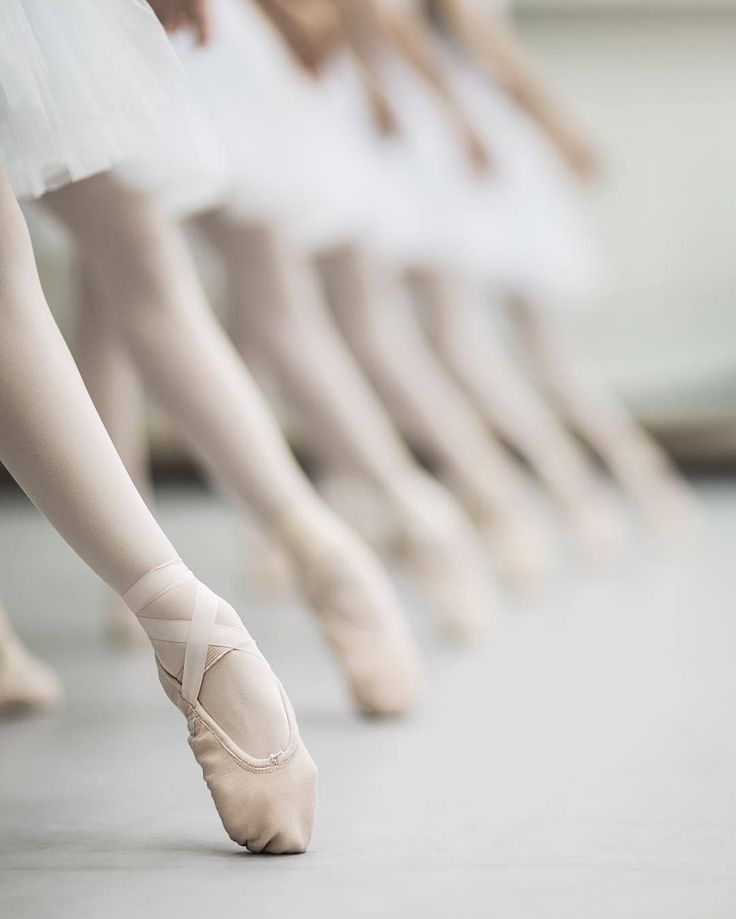 Although it involves substantial physical exertion, dancing to distinct ballet techniques, meeting new dancers, and socializing with fans brings a lot of joy and happiness.
There are numerous benefits of being a dancer. For one, ballerinas are famous for their perfect figure, with proportioned shape and weight. (Source: Pixabay)
How Long Does It Take To Learn Ballet?
Ballerinas are professional ballet dancers, a growing profession in high demand in the entertainment industry. As such, a professional ballet dancer will undoubtedly find stable employment.
Admittedly, there are more women in this industry as compared to men. But although 70.2% of dancers are women, a sizable 21.3% are men (the gender of the remaining 8.5% is unknown).
However, ballet dancing is not so easy. It requires time and effort to master this art, requiring 8 to 10 years of rigorous training to become a successful professional ballet dancer.
In fact, you might need to attend up to ten to fifteen classes a week to learn this art and be hired by renowned ballet companies.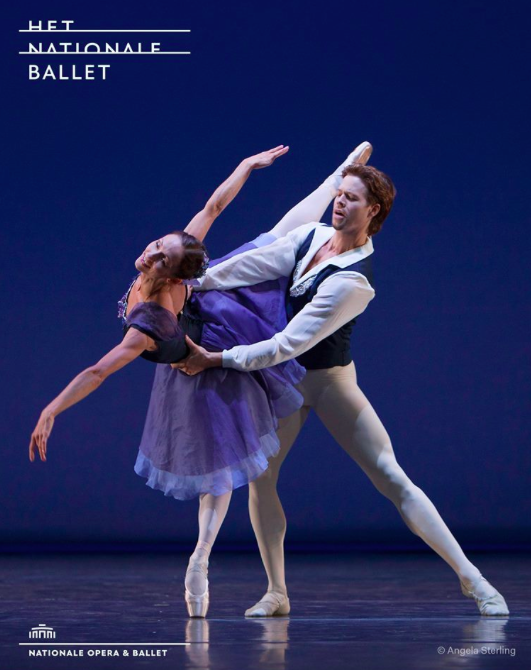 How To Become A Ballerina
To have a fulfilling ballet career, you must attain a certain weight, appearance, and outlook. In addition to that, one needs to look after themselves.
You will have to maintain a routine to remain fit, healthy, and in shape. Therefore, you will have to exercise daily to stay flexible and toned.
Evidently, ballet is a physically demanding career. For beginners, it can be initially hard on their bodies. However, with good practice, anyone can master this skill.
Furthermore, those who wish to pursue professional ballet dancing should consider joining a dance studio.
This way, you will have direct access to professional tutors and teachers who can provide you with top-tier ballet dancing techniques.
A good and experienced ballet mentor can make you the best ballerina in town. However, numerous dancing schools, studios, and institutes provide excellent education on ballet dancing.
So make sure you choose the one that is best for you.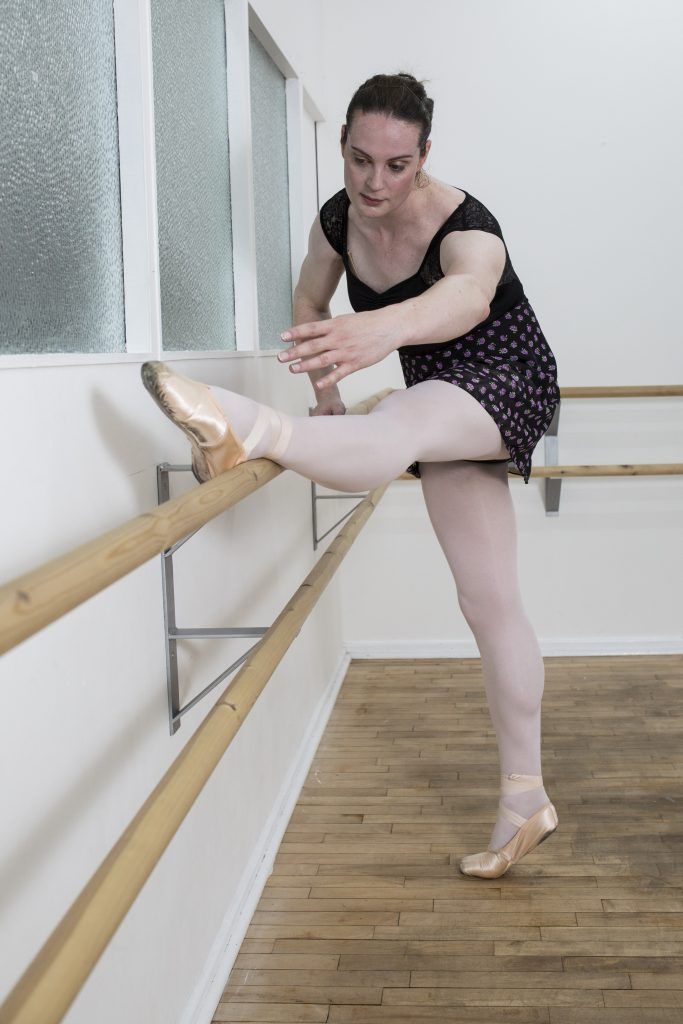 Furthermore, technological innovation has led to the emergence of e-learning. Those who wish to learn ballet dancing from the comfort of their homes can now avail this golden opportunity of online education.
Live streams, recorded lectures, videos, and many other constructive options available on the web to learn this art. These classes offer personalized services based on their clients' needs.
For instance, online ballet classes cater to all levels of expertise, ranging from amateur to professional.
Several digital platforms provide excellent opportunities to help students obtain a ballet career. However, not all of them are worth it.
Since ballet is an art in itself, it requires tutors' dedicated attention so learners can master it.
You must choose carefully since unprofessional online platforms can completely wreck the learning experience of ballet dancing learners.
They fail to provide the necessary knowledge and tricks needed to have an excellent ballet career.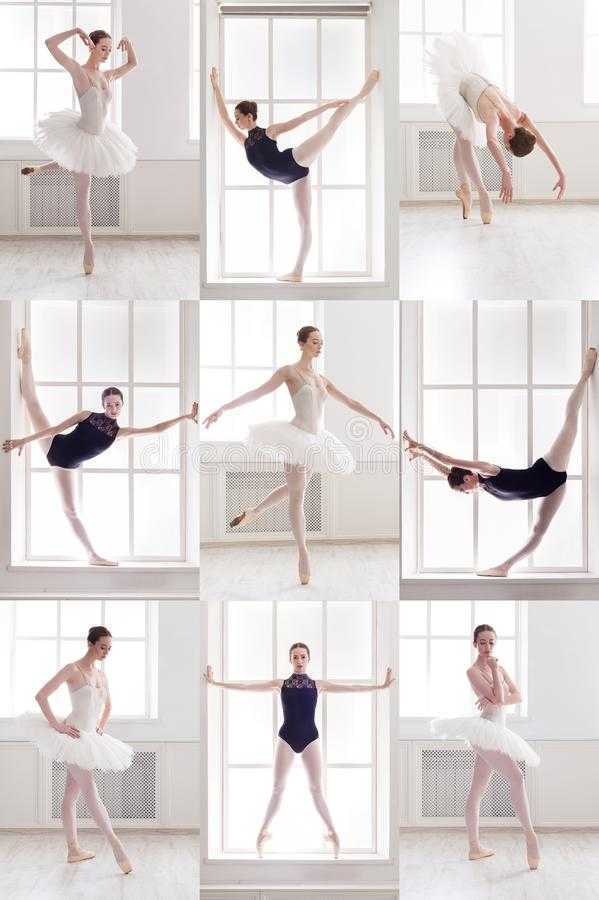 Find adult dance classes near me here on Superprof.
Professional ballet dancers spend substantive time and attention learning the art of ballet. But, having a ballet mentor can speed up the learning process, and in five to ten years, one can emerge to become an excellent ballerina. (Source: Pixabay)
Superprof's Ballet Dancing Classes
One platform substantively helping individuals learn ballet dancing online is Superprof. Founded in 2013, this world-class educational hub has emerged to become one of the leading brands in the e-learning world.
Superprof has global operations in many continents, offering innovative courses in ten different countries and six languages. They are a dominant platform in the UK, USA, Mexico, Brazil, Italy, and Germany. Moreover, they are rapidly establishing their presence in continental Europe, including Belgium, France, Switzerland, Luxembourg, and Spain.
As of this article's publishing, Superprof has about 17 million online tutors.
Indeed, they have a long roster of excellent professional, experienced, and highly skilled tutors.
Each has its own area of expertise, so everyone is likely to find precisely what they need.
Superprof's students post verified reviews for their tutors, which helps future students decide what tutor works best for them.
What has specially placed Superprof's impeccable record in the limelight was their outstanding performance during pandemic lockdowns.
It has made them popular amongst students and learners who wish to study online. Their innovative educational facilities make it easy to learn virtually.
By utilizing various devices, they make the learning experience productive.
These innovative tools include webcams for online classes, Google education academic support, Skype for language classes or music, Discord for IT initiation or coding, and Slack for homework help.
Consequently, students can learn in engaging and personalized ways that in-person classes simply do not offer.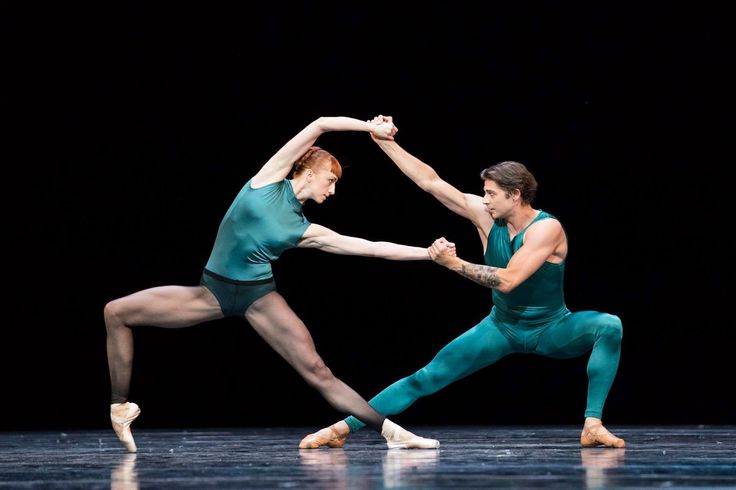 By taking full advantage of e-learning's potential, Superprof ensures its students receive a quality and rounded education.
This also applies to their lessons on dancing. Superprof has top-notch ballet tutors available for prospective ballerinas, providing online assistance to those who wish to learn ballet online.
Their tutors have a high rating and 137 reviews.
Their teachers are fast and effective in replying to students as quickly as possible. Furthermore, students can chart their own timetables in consultation with tutors to learn at their own pace.
People who are currently working or have other tasks to attend to appreciate this flexibility.
Indeed, Superprof's ballet classes have been popular among students who are not within commuting distance of a conventional dance school.
After all, the best ballet schools and companies are concentrated in many cities.
Many people dream of becoming a ballerina but can't because they simply don't have access to a dance school.
Fortunately, e-learning is bridging this gap, allowing for a whole new generation of ballerinas to emerge.
In conclusion, ballet dancing has been made accessible through Superprof's top-scale online education facilities. Long gone are the times when one had to rush to dance studios to master the art of ballet.
Instead, Superprof has opened broad avenues for acquiring quality lessons for everyone, no matter where they are.
How to become a prima ballerina
October 30, 2020 at 10:00 am
Tips from a Japanese woman who conquered Yekaterinburg
Miki Nishiguchi started ballet at the age of three in Japan Photo: Vladimir Zhabrikov © URA.RU
Getting on pointe shoes, learning how to move beautifully and achieving serious career heights on the theater stage is the dream of many girls. How to get into the world of ballet, what and where little ballerinas are taught and what comes out of it, specially for URA.
RU told participant of the Bolshoi Ballet, leading soloist of the Yekaterinburg Opera and Ballet Theater Miki Nishiguchi.
— At what age do you want to become a ballerina and when is it too late to start?
Japanese Miki Nishiguchi came to Yekaterinburg in 2013 — immediately after graduating from the Academy of Russian Ballet in St. Petersburg
Photo: Pavel Kirbyatiev © URA.RU Russian Ballet named after Vaganova (Petersburg). Of course, I did not immediately get up to the machine. First there were stretching, exercises to the music. She graduated in 2013 and was immediately accepted into the troupe of the Yekaterinburg Opera and Ballet Theatre. As part of the troupe, she toured the cities of Germany, Israel, Italy, Serbia, Estonia, as well as in Moscow and St. Petersburg.
If you want to learn ballet professionally, you need to start from 6-7 years old. At 10-11 years old, you can already enter choreographic academies and colleges.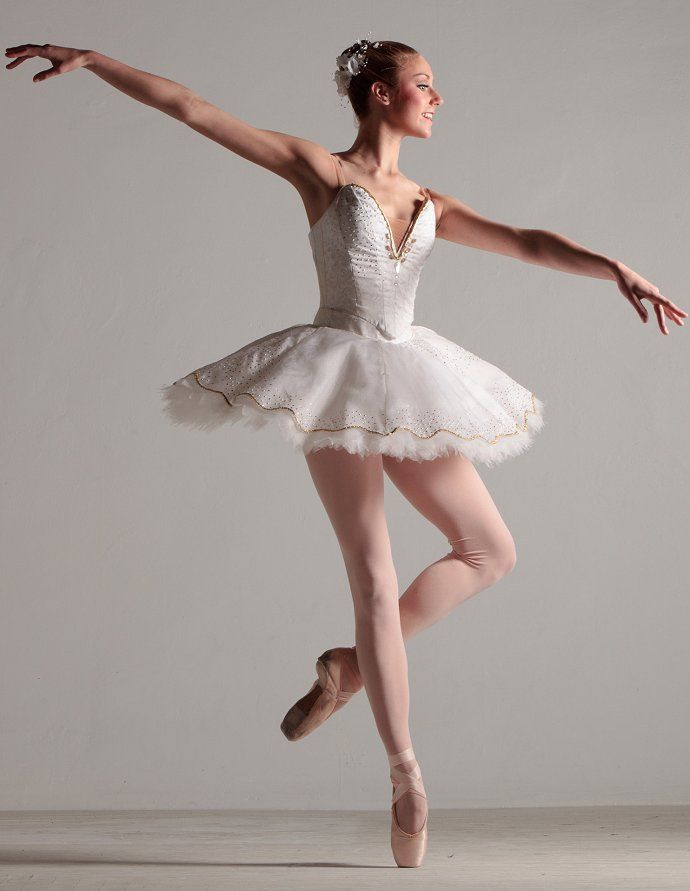 It is important not to waste time. For those who want to professionally study ballet at the age of 12-13, it will already be very difficult to catch up with their peers in technique.
— What qualities should a future ballerina have?
- Love for ballet is the most important thing. It is she who helps to endure and overcome all the difficulties and hardships associated with this profession. It is also very important to believe in yourself! Do not be afraid of professional criticism, be able to notice mistakes, work on them and correct them. This is the path to self-improvement.
— Where to train?
If you intend to connect your life with ballet, you should learn the basics from the age of 6, and at 10 you can already enter the State Choreographic Academy
Photo: Vladimir Zhabrikov © URA.RU
— You can start in a private studio. But if you want ballet to become your profession, it is better to enter a state academy or college.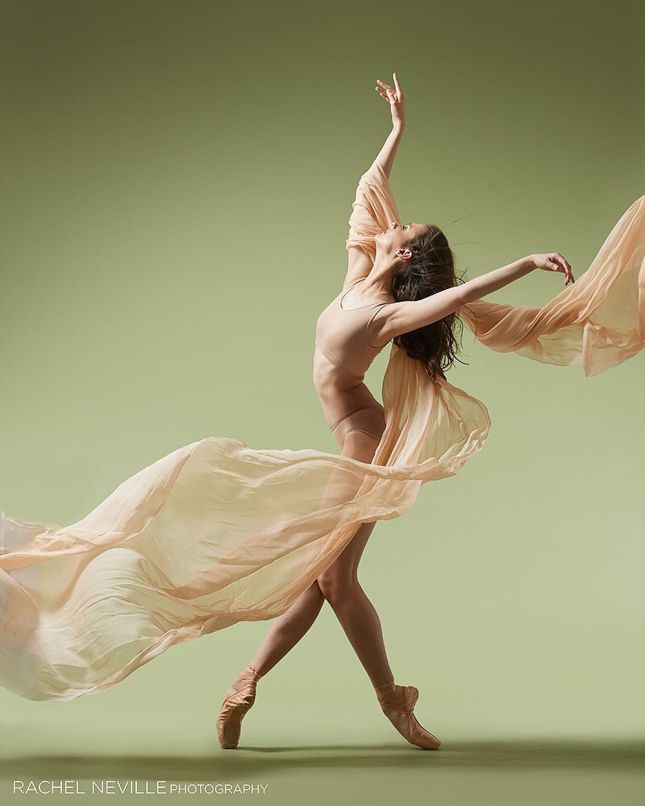 In such schools, the curriculum includes more hours for ballet classes. Not only classical dance, but also special disciplines - folk dances, modern, acting. In a private studio, a child will be taught to dance, but in order to get a job in the theater in the future, you need a diploma of a ballet dancer.
- What do mentors look for? What kind of children are weeded out?
- Many girls say they dream of becoming a ballerina, but often this desire is imposed by their parents. Only the teacher will determine whether the child has the ability to do this. Even looking at a 4-year-old child, one can already appreciate his capabilities. The teacher evaluates turnout, step, rise, musicality.
— How much does ballet education cost?
- Studying in a public school is not as expensive as in a private one. The state bears most of the costs. Pupils are provided with a boarding school, pointe shoes and swimwear for classes are also given free of charge.
But, for example, in Japan, where I learned the basics of ballet, the situation is different. I had no choice, because there are simply no public schools where you can learn ballet. My studies cost my parents a lot.
Training will take up almost all your free time. You have to be ready for this
Photo: Vladimir Zhabrikov © URA.RU
— What will you have to sacrifice?
— When I started seriously studying ballet, there was little free time. In the morning there are lessons in a regular school, in the afternoon and until late in the evening - classes in a ballet class. Still need to do homework. I remember I wanted to take a walk with my friends, spend time with my family, but I had to sacrifice all this. Now nothing has changed. Ballet still takes a lot of time. He practically does not remain in his personal life. But, in fact, when we want, we all have time. Many of my colleagues, for example, are pursuing higher education online.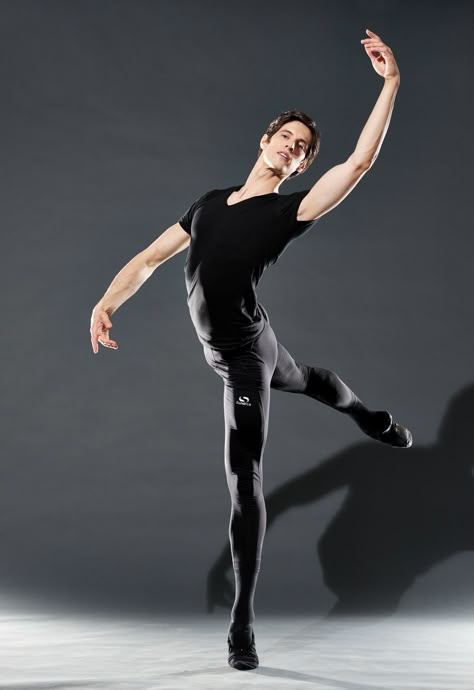 — Is ballet hard?
- We have serious physical exertion, injuries happen. But ballet is art. Not only technique is important here, but also what you want to express with your body, convey to the audience. There are competitions in ballet. Young artists take part in them. This is an opportunity to demonstrate yourself, to look at others. A chance to get an invitation to the theater troupe. But at the competition it is important to show not only technique, not only what you are superior to others in, you must remember that the performance should hook the audience. If the dance is without a soul, it will be boring to watch.
— How is a ballerina's day?
In 2018, together with her partner Alexei Seliverstov, the ballerina took part in the Bolshoi Ballet project on Russia Culture TV channel
Photo: Vladimir Zhabrikov © URA.RU Did you get up on the wrong foot today? Several hours of rehearsals, after which something always hurts.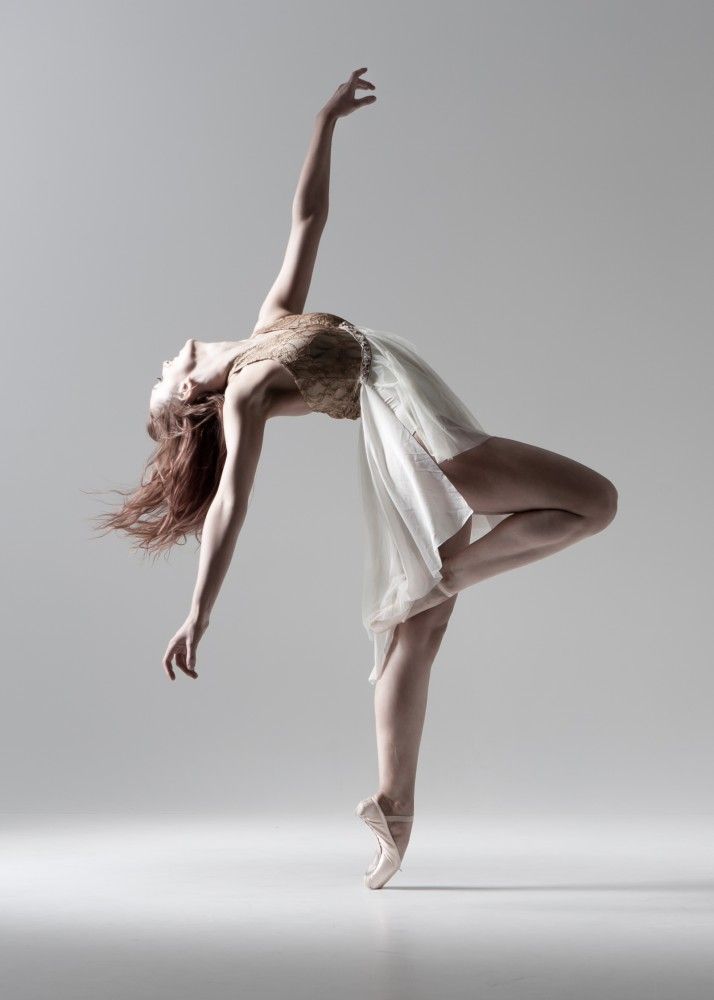 But all this is worth one of the most important points. At the end of the performance, you get applause from the audience, and this is a great happiness. I am happy to do what I love.
— Tips for parents of future ballerinas. How to educate an artist without going too far?
- Parents should be attentive to their child, help him, believe in him. My parents have always supported me in everything. It is necessary to ensure that the child complies with the sleep schedule. It is necessary from an early age to teach a child to eat right: less sweet and starchy foods, more vegetables and fruits. And it is also very important to meet a good teacher!
There is such a profession: ballet dancer
There is such a profession 01/31/2018
by
DESIGNERS FROM RUSSIA
Some call them "pointe athletes", others - graceful flowers, others - masters of the art of movement. And everyone knows for sure that a titanic work is hidden behind a beautiful dance and external lightness.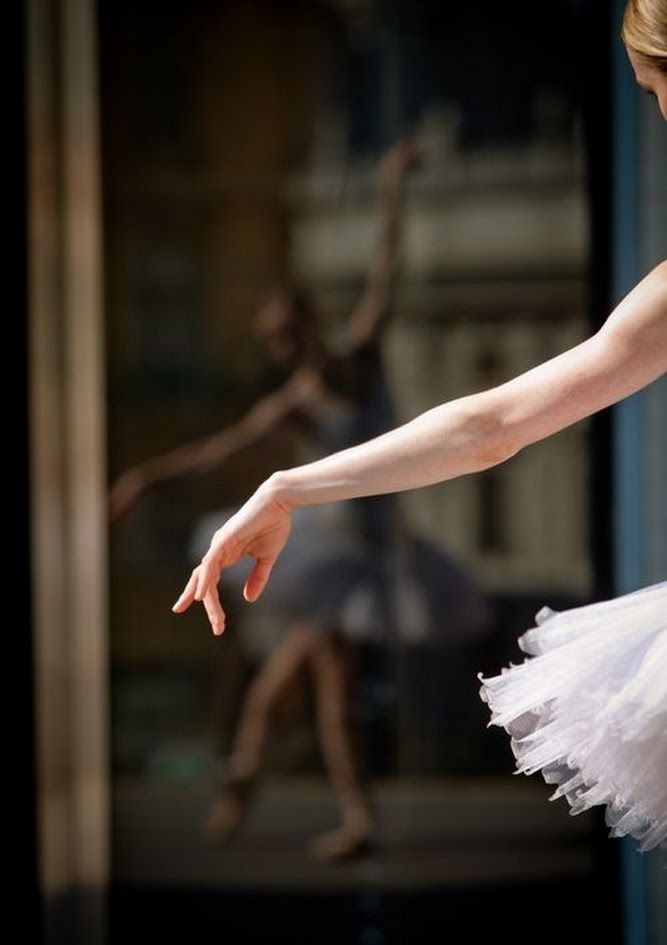 Dilorom Akhmedova - ballet dancer, granddaughter of Lutfi Sarimsakova, Soviet theater and film actress, People's Artist of the USSR. In the dance that has accompanied humanity for thousands of years, it looks like an orchid stem with a graceful flower head, a flexible line, a stroke of lightning. It seems that the dancing person transforms reality for a few moments, finds himself in flight, creates visual beauty that captures the souls of the audience.
Martha Graham, a world-famous choreographer, defined dance as follows: "it is an authentic expression of the deepest feelings of the soul, released through the movement of the body." It turns out that the ballet dancer is to some extent similar to a living canvas, creating beauty at a moment in time with the help of rhythm, movements, plasticity and physical geometry. It is said that the art of the dancer can say something that cannot be expressed in words or anything other than dance.
In the Dilorom family, my mother danced, so she, a black-eyed beauty, was given a thirst for movement.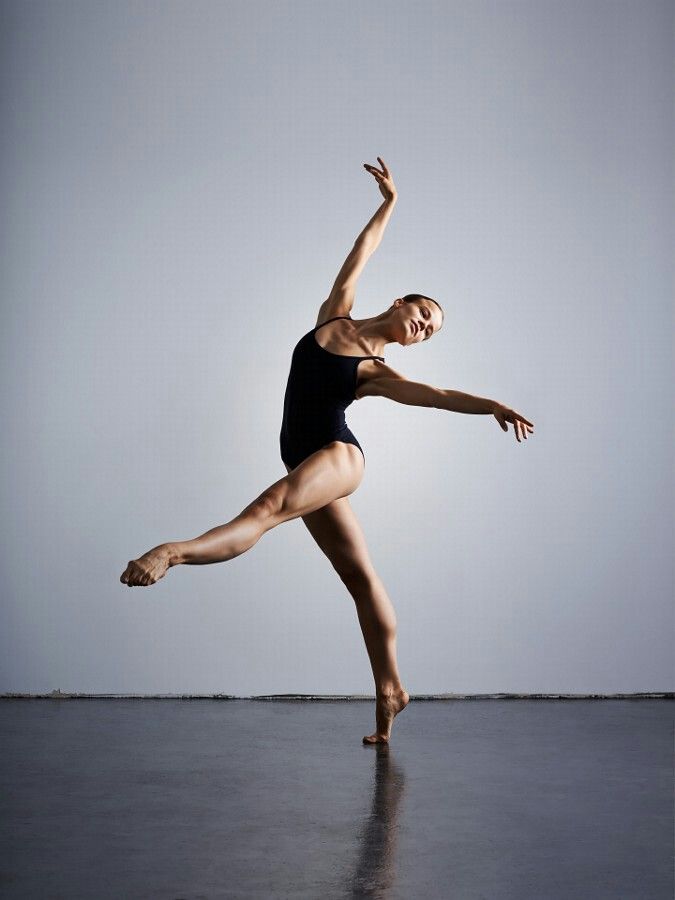 In her youth, she was brought to the ballet school of the Palace of Culture. And only then, on the recommendations of the teacher, she entered the School of Arts at the choreographic department. We decided to learn more about this amazing profession from Dilorom.
Where does a person who wants to become a ballet dancer start?
Ballet dancers enter the profession early. For starters, children have been studying in ballet studios since childhood. At the age of 10-11, they enter choreographic educational institutions, such as the Academy of Russian Ballet named after A. Ya. Vaganova in St. Petersburg. There are many educational institutions in Russia that teach this profession.
What personal qualities are needed in this business?
It is necessary to be hardworking, patient, persistent, disciplined, purposeful, to be able to limit oneself in many ways, to have physical endurance.
What difficulties do you face? What do you need to be prepared for?
Our profession is daily exhausting work.
It is necessary to constantly prove with your skill that you are worthy of working in this profession in general and solo parts in particular. And no matter how hard you try, there will always be a feeling that there is someone better. The ballet dancer has to overcome himself all the time. And there is a high probability of leaving the profession early, including due to occupational injuries of the musculoskeletal system.
How is your working day?
The working day starts with class. We call a class a set of exercises at the barre and in the middle, thanks to which the artists warm up, prepare for further loads. Next is rehearsals. In the evening - performances, concerts or teaching activities.
It turns out that such an artist must constantly keep himself in shape? And he has no right to take a break from his studies if he wants to succeed?
Yes, and even on vacation you need to study.
Where do ballet dancers work?
In ballet companies, ensembles, ballet schools, choreographic schools.