How to dance in ohio dvd
How to Dance in Ohio (DVD)
Directed by Alexandra Shiva
Description
Reviews & Awards
Education
WINNER - 2016 PEABODY AWARD 
"More striking is How to Dance in Ohio's ability to get the girls parents to open up. One of the real treasures of a documentary such as this is how it can soothe another kind of remoteness. A viewer can sense that these folks have waited a long time for someone to come along and ask them about their fascinating kid. They seem grateful to get that chance." The Washington Post
And by the end of the documentary, which features a dance and a contest for king and queen, you cheer for the winners, and for the simple triumphs of being fully alive." The Huffington Post
"There's a great deal of humor in the film, particularly when Shiva turns her lens on those who try to help the autistic kids become more like them, in a sense.
But it turns out that these instructors are less self-aware than the kids themselves, who live on the edge of their feelings, their various truths, with such open hearts that sometimes one must turn away from looking at the screen, which is framed by Shiva's moral seriousness and her belief, ultimately, in the world as a better place than most of us will ever know." The New Yorker
"People with autism don't get enough opportunities to do things, collectively, with others. We looked at this as a chance to be part of something big. But we decided that this was worth it, to maybe help others, and that sealed the deal for us." - Dr. Emilio Amigo, NBC News Interview
"Its engagement with its subjects will help generate understanding and empathy among mainstream viewers, and that can only be a good thing." The Hollywood Reporter
"If I could make every person on Earth who has no prior experience with autism sit down and watch any one movie to understand what my own life with autism has been like, How To Dance In Ohio would be that film.
" - Stuart Duncan, blogger
"How To Dance In Ohio reevaluates the definition of normal by emphasizing the universal need to belong, connect and grow, and by celebrating every individual's unique path. BroadwayWorld.com
"How to Dance in Ohio, a piercing documentary, might from its pocket description seem to be a variation on this evening-news staple. It's about teenagers and young adults in Columbus, Ohio, who are preparing for a spring formal dance. But Alexandra Shiva, the filmmaker, goes so much deeper than the corsage-and-boutonniere snapshot that the piece, though it too has feel-good moments, ultimately paints a portrait of young people whose futures are full of anxiety and uncertainty." - New York Times
"The camera mostly follows three risk averse, shy girls with varying degrees of verbal and social skills as they navigate all of the horrors of young adulthood...with the grace that comes with overcoming." - Gwen Ifill, Washington Week
"A touching, gentle-hearted look at teenagers on the autistic spectrum preparing for their first formal dance, How to Dance in Ohio offers a refreshingly upbeat, even cheerful look at people and their families coping with the condition.
..Its engagement with its subjects will help generate understanding and empathy among mainstream viewers, and that can only be a good thing." - Hollywood Reporter
"As rare as it is to see young men on the spectrum appear on screen, it's that much more rare to see young women on the spectrum - which makes Shiva's film all the more important." - Hello Giggles
"Filmmaker Alexandra Shiva focuses on three young women in Columbus, Ohio, who are living with autism and facing the daunting prospect of their first spring formal. The power and beauty of this closely observed, intimate documentary is that it doesn't patronize its subjects or its viewer with easy sentimentality." - peabodyawards.com 

To read more about Kino Lorber Edu's terms of use and ordering information, visit Kino Lorber Edu.
Copy code to embed on your site
Join the conversation
'@KinoLorber' on Oct.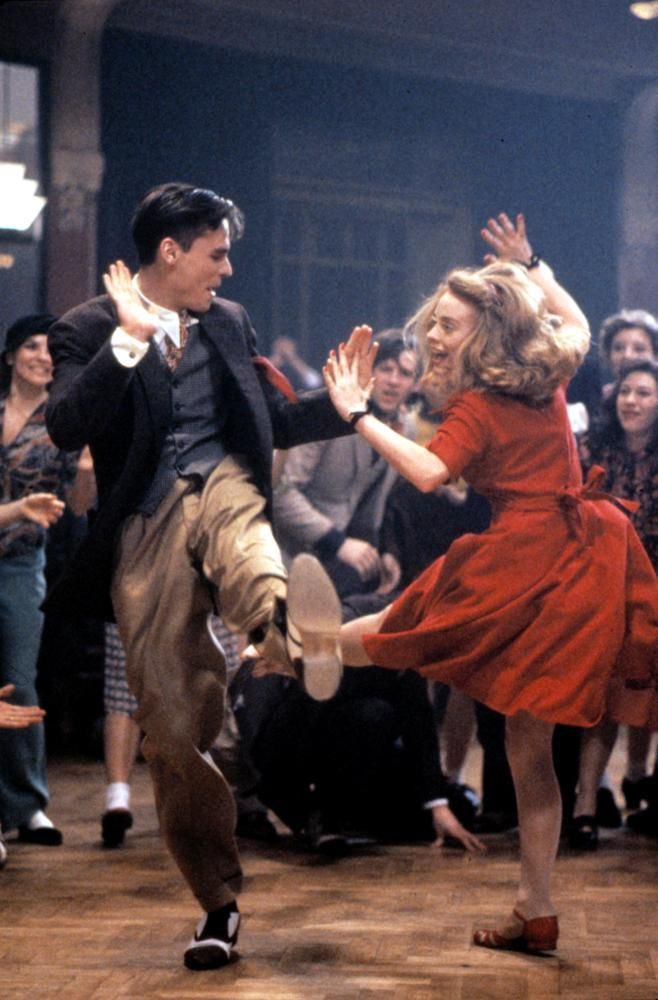 13 2022 at 10:29pm
RT' @lynchcartoons': Here's a link to a wonderful feature length #MCEscher documentary with narration by' @stephenfry'. Excellent look #Escher…
'@KinoLorber' on Oct. 13 2022 at 9:25pm
RT' @arachnophiliac': The Woman Who Ran: For' @STLFilmFest', Kayla McCulloch reviews Mathieu Amalric's new drama, HOLD ME TIGHT, which is scree…
'@KinoLorber' on Oct. 13 2022 at 3:00pm
Three generations of acclaimed actors team up in THE SCORE, one of the smartest, most entertaining crime capers eve…' https://t.co/tXTyVakxNr'
'@KinoLorber' on Oct. 13 2022 at 2:44pm
RT' @GeekGirlAuth': Nina Menkes' documentary BRAINWASHED: SEX-CAMERA-POWER is an eye-opening look into the visual language of cinema -- and h…
'@KinoLorber' on Oct. 13 2022 at 1:15pm
RT' @sfarbermusic': You'll never watch a film the same way! LA screening is Oct.
22nd at 7:20pm-Q&A with Director Nina Menkes and myself afte…
'@KinoLorber' on Oct. 13 2022 at 12:44pm
RT' @TheFilmStage': Bi Gan's new short film 'A Short Story' has been acquired by' @KinoLorber' for a 2023 release.' https://t.co/TEOaXkdNKJ'
'@KinoLorber' on Oct. 13 2022 at 12:43pm
RT' @letterboxd': A Short Story, the new short film from Kaili Blues and Long Day's Journey Into Night filmmaker Bi Gan, has been acquired by…
'@KinoLorber' on Oct. 13 2022 at 12:28pm
Opening October 21st in NYC (@dctvny) and LA (@laemmle) before expanding nationwide! 🎥' https://t.co/lHFqs5Yyce'' https://t.co/PIjQVK6Nni'
'@KinoLorber' on Oct. 13 2022 at 11:36am
RT' @TheFaceMagazine': The male perspective has dominated films for over a century. In her new documentary, Nina Menkes tracks how filmmakers…
'@KinoLorber' on Oct.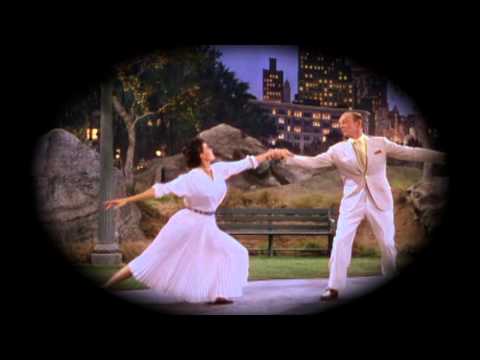 13 2022 at 11:20am
Rob Nilsson (NORTHERN LIGHTS) is the latest independent American filmmaker of the 1970s whose film catalog has foun…' https://t.co/0qpB8sitEm'
Tweet Now!
General Inquiries
Kino Lorber, Inc.
333 W. 39th St., Ste. 503
New York, NY 10018
Email: [email protected]
Press & Media
For publicity assistance and press inquiries please contact us by emailing [email protected] or calling 212-629-6880.
Educational
Please visit our educational site at www.KinoLorberEDU.com
For assistance with educational orders, please contact us at:
Phone:212-629-6880
Fax: 212-714-0871
email: [email protected]
How to Dance in Ohio (2015)
How to Dance in Ohio (2015)
$15.00
In Columbus, Ohio, a group of autistic teenagers and young adults role-play this transition by going through the deceptively complex social interactions of preparing for a spring formal.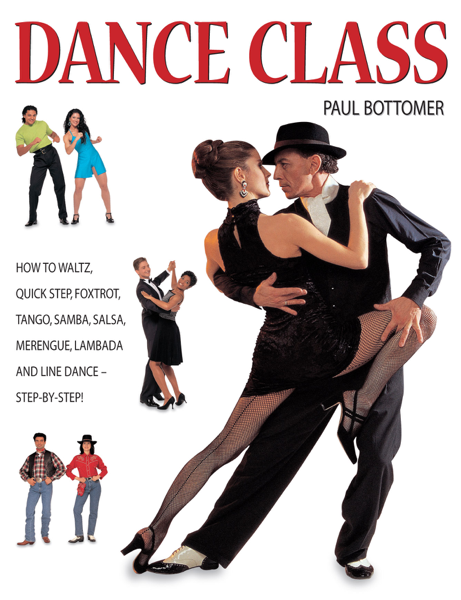 Focusing on several young women as they go through an iconic American rite of passage, we are given intimate access to people who are often unable to share their experiences with others. With humor and heartbreak, How to Dance in Ohio shows the daily courage of people facing their fears and opening themselves to the pain, worry, and joy of the social world.
SKU: DP-MOVIE-321513 Category: Documentary Tags: 2015, Alexandra Shiva, autism, Bari Pearlman, Documentary, Drama, English, High school, high school dance, Hollywood, Released, woman director
Add to Wishlist
Description
Additional information
Trailers & Videos
Disclaimer
Processing & Shipping
Description
Plot:
In Columbus, Ohio, a group of autistic teenagers and young adults role-play this transition by going through the deceptively complex social interactions of preparing for a spring formal.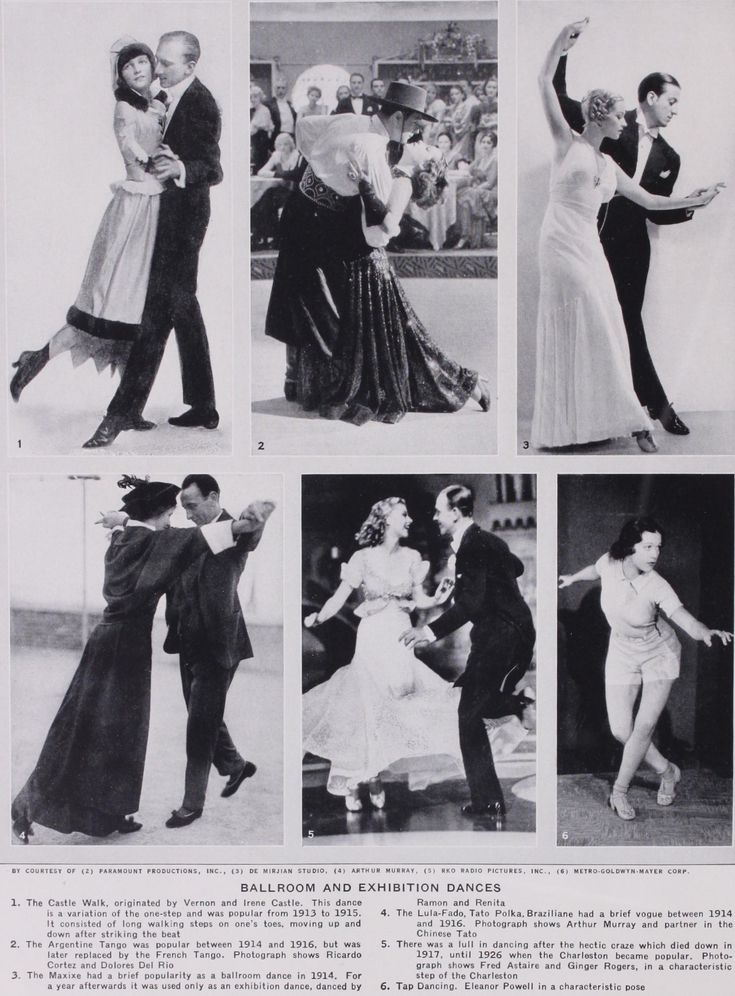 Focusing on several young women as they go through an iconic American rite of passage, we are given intimate access to people who are often unable to share their experiences with others. With humor and heartbreak, How to Dance in Ohio shows the daily courage of people facing their fears and opening themselves to the pain, worry, and joy of the social world.
Tagline: A Simple Rite Of Passage Can Take Extraordinary Courage
Genres: Documentary, Drama
Original Title: How to Dance in Ohio
Spoken Language(s): English
Rating: 6.3
Vote Count: 3
Status: Released
Release Date: October 26, 2015
Primary Year: 2015
IMDB Link: tt4135896
Home Page: Click here to visit
Runtime: 88min | 1h 28min
Translations:
Additional information
No trailers available for this title.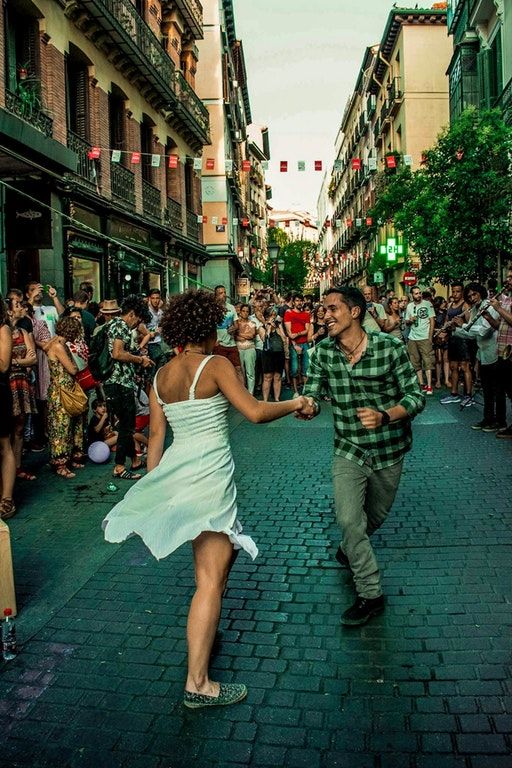 Product Availability
Please note that a product being listed on our website does not necessarily mean it is in stock and readily available for order. Our catalog is built as a reference for our customers, while we do our best to sync our in-stock items on our website. The items that are not released yet, or not out on DVD / Blu-ray are indeed unavailable, and that is what we would tell our customers if the requests ever come in.
Our aim is to build a comprehensive listing of movies and TV shows available to date.
Since, we do not take payments online at this time, there is 0% risk in placing order for movies you like on our website. Our representative will get in touch with the customer with the availability of the items when an order is placed.
Notice and Takedown policy
As a professional and reputable online store, DVD Planet Store is fully committed to the twin issues of copyright and trademarks. Please read our notice and takedown policy by clicking here.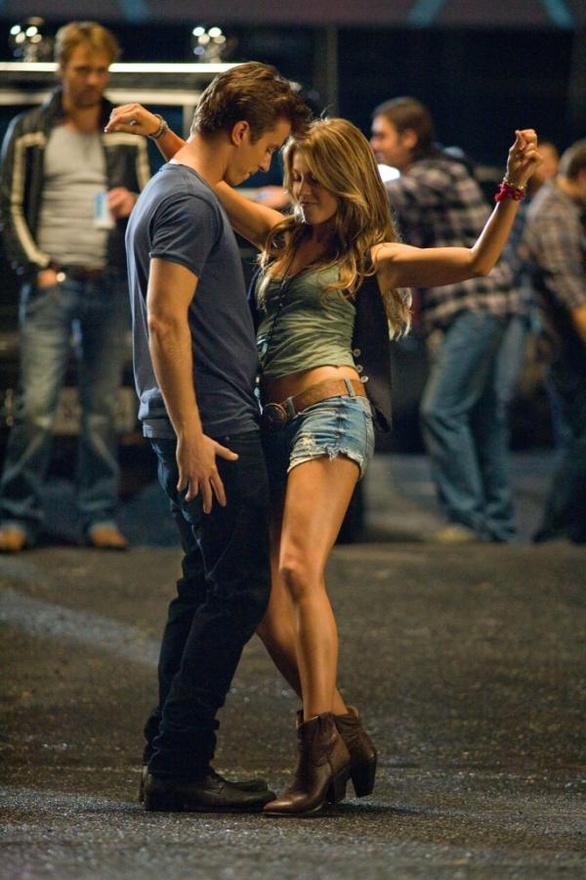 Best Effort Policy
Should an item be unavailable, we would inform you if it was possible to provide an on-Demand DVD-R version of the requested item, but we offer no guarantees. Many DVD stores now offer MOD service, and so do we to keep a competitive edge. We would not make any profit out of such sale. The price of the items would only cover the operational / raw material / shipping costs; and would be sold for personal use only.
Processing
Our processing time is 1-2 days for in-stock items for domestic orders. For MOD requests, processing time could be up to 1 week on average. We do our best to fulfill orders as quickly as we can.
Please contact us for any inquiries.
Stoner, Alison
Wikipedia
September 20, 2021
Wikipedia has articles about other people with the surname Stoner.
Alyson Rae Stoner (English Alyson Rae Stoner; born August 11, 1993, Toledo, Ohio, USA) is an American singer, actress, dancer and model.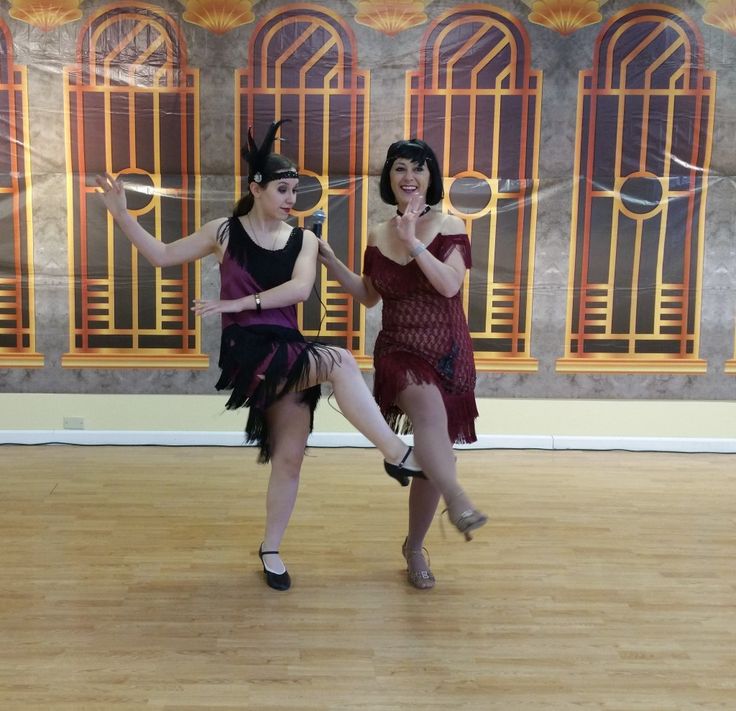 Alyson Stoner
Alyson Stoner
Birth name 9 Rayson3 Alyson

1

Date of birth
August 11, 1993 (1993-08-11) (28 years old)
Birthday
Tolido, USA
Citizenship
US

actress, singer

Career
2002 - present
Direction
pop and contemporary rhythm and blues 9018
0028 IMDB
ID 1351987
Media files on the Wikimedlade
is most famous for roles in the series "All Type and Code Life" (in the role of Max ), ROCK in the summer) Camp & Rock Summer Camp 2 ( Caitlin Geller ), Step Up, Step Up 3, Step Up 5 ( Camilla Gage ), Cheaper By The Dozen ( Sarah Baker ) .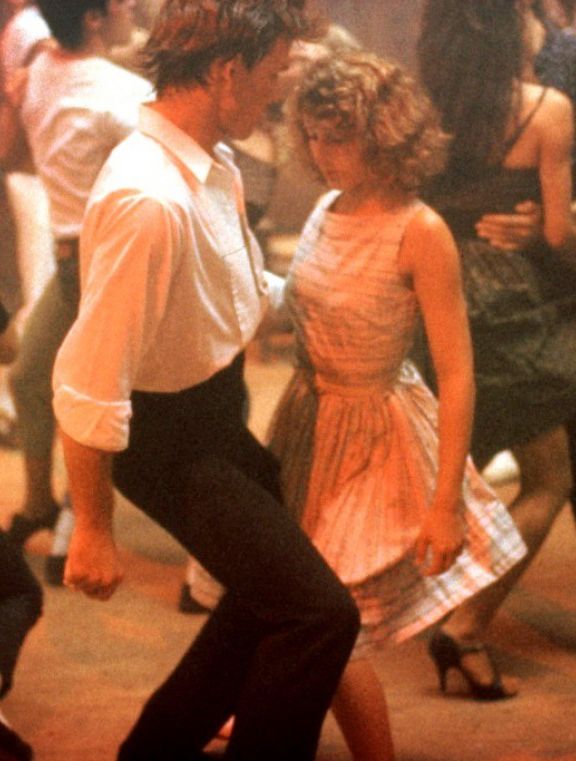 She worked as backup dancers for such stars as Eminem, Outkast, Will Smith and Missy Elliot. Also voiced
Stoner was born in Toledo, Ohio, to Luan Hodges (née Adams), a former executive secretary in Owens-Illinois, and Charlie Stoner. Alison's parents divorced when the girl was just a baby. Eli is the youngest daughter in the family, she has two older sisters - Corrie and Jamie. In Toledo, she attended Maumee Valley Country Day School and studied ballet, jazz and tap dance at O'Connell Dance Studio . She also worked as a model in a modeling studio and won many prizes for dancing and acting. After that, Alison decided to start dancing hip-hop and appeared in the music video for Missy Elliott's "Work It".
Dancing
After taking some choreography lessons in Los Angeles, Alison was a backup dancer in Missy Elliott's "Work it", "Gossip folks", "I'm really hot" videos, and Lil' Bow Wow's "Take ya home" video. ", and also starred with Eminem in the video "Just lose it".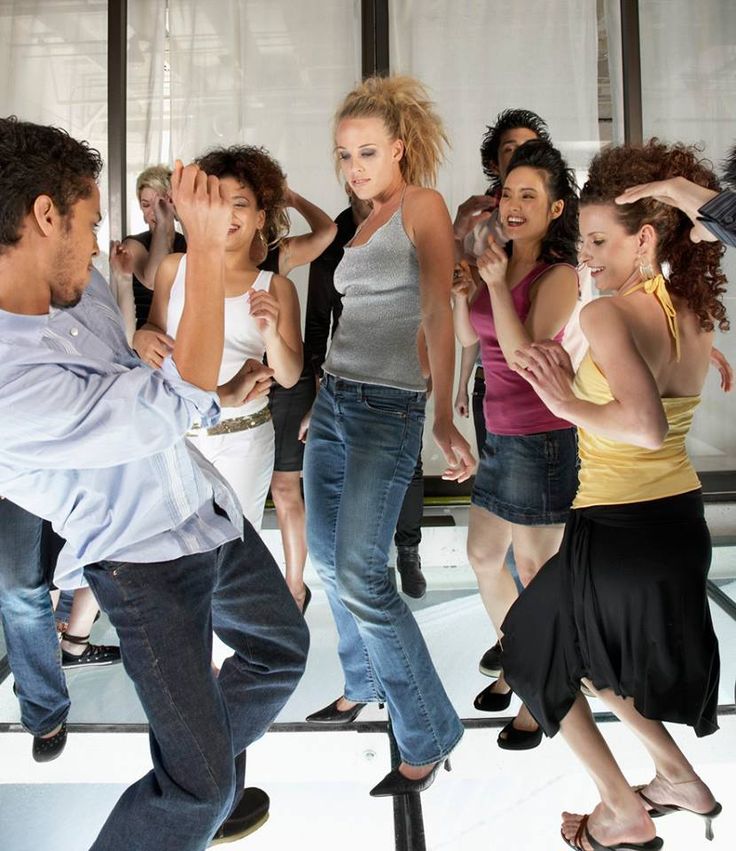 She was also a dancer for Will Smith at the 2005 Nickelodeon Kids Choice Awards, and OutKast at the 2004 Kid's Choice Awards. Stoner danced in a group called JammXKids from 2003-2006. She left the group in early 2006 due to lack of time, but continues to work with selected children. She was also one of the dancers for Shark Tale DVD. Alison currently teaches hip-hop at the Millennium Dance Complex, where she is the youngest master class teacher. In February 2015, she posted a dance video dedicated to Missy Elliott. The video garnered over 12 million views in its first week. In August 2019, Stoner reunited with Missy Elliott at the American Music Awards. Alison danced to Missy's hit "Work it", which caused a positive online reaction.
Movies and TV
In 2002, Alison co-hosted Disney Channel's Mike's Super Short Show with Michael Alan Johnson. She starred as Sarah Baker, one of twelve children in the successful comedies Cheaper by the Dozen and Cheaper by the Dozen 2.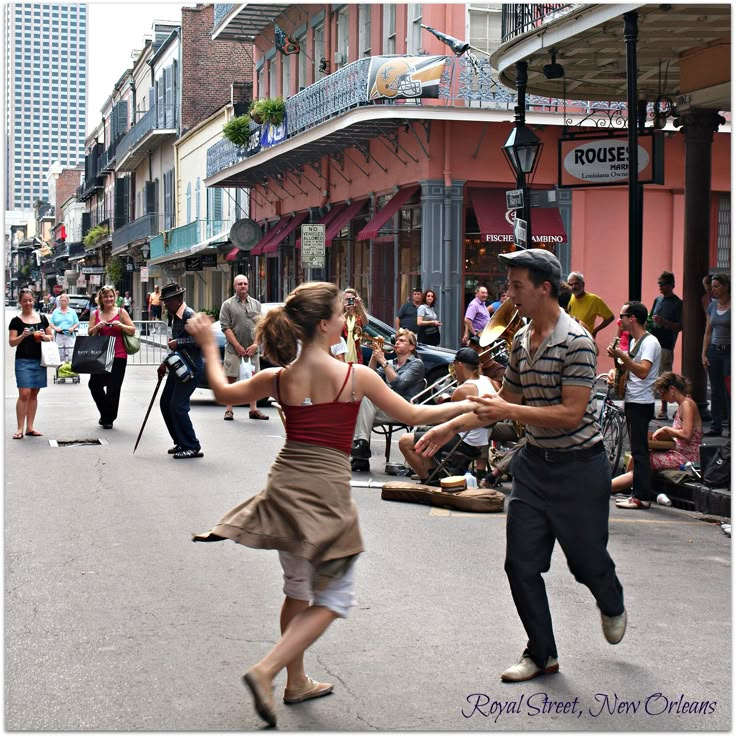 Alison also appeared in teen comedy series such as Drake & Josh, Everything is Tip Top, or The Life of Zack and Cody, That's So Raven.
In 2006 she got a role in Step Up (Camilla Gage). Now she voices Isabella Garcia-Shapiro and Jenny in Phineas and Ferb. In 2008, she played aspiring producer Caitlin Gellar in the Disney film Summer Camp Rock. Her co-stars were Demi Lovato and the Jonas Brothers .
In 2007 Alison played Alice McKinley in the film Alice Upside Down. This was her second major role, and according to her official interview, it was the first time she had to appear in the frame in every scene of the film [ source unspecified 4033 days ] .
In 2010, Stoner appeared in the third part of Step Up, filmed in 3D. She again played Camille Gage - Elk's best friend, and close to his heart. Alison also played the role of ill 14-year-old teenage girl Tella in an episode of House M.D. In 2014, the film Step Up: All or Nothing was released, where she plays Camille Gage, Moose's girlfriend.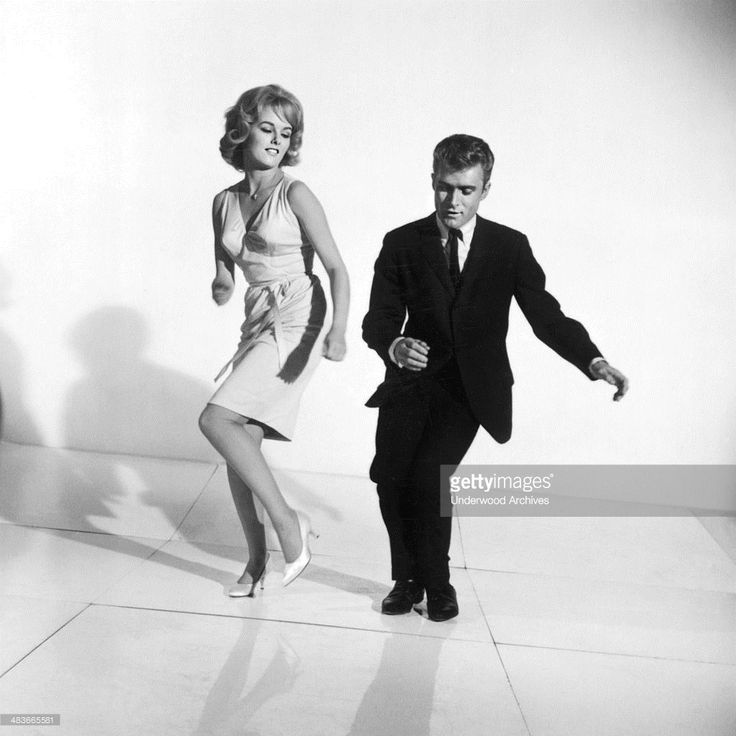 In February 2015, Alison announced a new role in the film "Summer Forever". The film was released on September 4, 2015. In 2018, the release of the film "Mr. Invincible", where Alison played one of the leading roles. For the filming of the film, the actress specially jumped with a parachute. However, the film never came out, and its release was cancelled.
Music
In 2005 Alison sang two songs from the Alice Upside Down soundtrack, "Lost and Found" and "Free Spirit". She also recorded a version of "Dancing in the Moonlight" in 2009 for the film Space Buddies .
Alison works with producers, composers and vocal coaches to develop her voice. She wants to move from child pop to a more soulful and adult style to start working on her own studio album . On April 4, 2010, she posted a YouTube video announcing the release of her debut single "Flying Forward" April 20, 2010 . In 2011, Stoner released her debut EP, Beat The System.
In 2013, the single "Dragon (That's What You Wantet)" was released.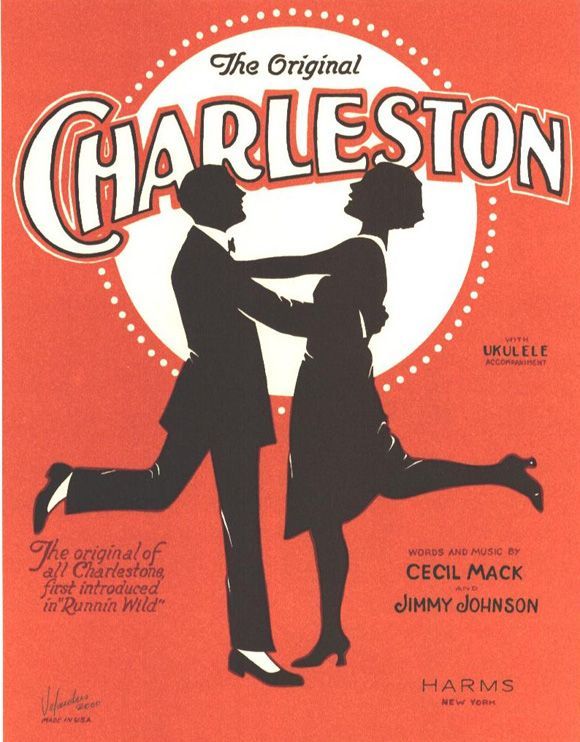 In 2015, she released the single "Pretty Girls", which became the soundtrack to the film "Kept Women", where Alison played the main role. In the same year, Stoner sang the soundtracks for the film Everlasting Summer, where she played the title role along with Megan Nicole and Anna Grace Barlow.
In 2016, she released her second mini-album "While You Were Sleeping", which included the singles "Woman", "Back to Church", "The Boy Is Mine" and "Miles". In 2018, Stoner released the single "When It's Right", which she dedicated to the woman she loved, in the same year Alison released the songs "Who Do You Love" and "Fool".
In early 2019, Alison released the single "Stripped Bare", in which she talked about what it's like to grow up famous when you are surrounded by cameras and strangers. In the video for the song, the girl cut off her hair, commenting that she, in this way, wants to get rid of the pressure that has been put on her over the past few years.
Publications
Alison Stoner is the "dance editor" for KEWL magazine.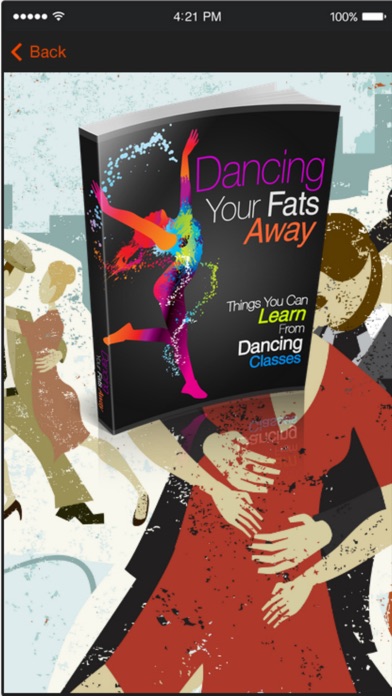 She also recently hosted a Amazon.com summit with Hannah Montana star Miley Cyrus. She co-starred with the Jonas Brothers in Summer Camp Rock. She also starred in the Internet series "Ghost City" which is shown on the DM Kids 9 website.0097 . In February 2009, she was described in The Alyson Stoner Project as a "hybrid dance" - a mixture of different dance styles in one . The show was directed by Kevin Schmidt, her Cheaper by the Dozen co-star.
In the summer of 2008, she participated in the Disney Channel Games project along with her Summer Camp Rock co-stars Demi Lovato, Keely Williams, Roshon Fegan, as well as Shin Koyamada, Cole Sprouse and other overseas Disney stars. Alison also appeared in Wii Fit, she voiced the character Kairi in Kingdom Hearts: Chain of Memories, and Xion and Kairi in Kingdom Hearts 358/2 Days.
Was in a relationship with Cole Sprouse in 2005. The relationship didn't last long. Alison revealed that the actor dumped her on her eleventh birthday.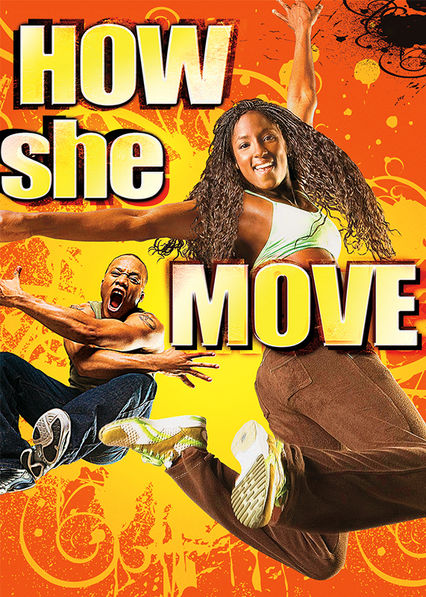 There were rumors about her romance with American actor and ex-colleague Vincent Martella, as well as with ex-colleague in the Step Up film series, Adam Sevani.
In March 2018, she came out by writing an article on the Teen Vogue portal. Alison admitted that she is attracted to both men and women.
Invited star
2004
I with her
Dylan Cassidi
"Girl in the picture"
2005
all type-top, or Kodi life, or Kodi and Kodi, or Kodi and Koddy, or Kodi and Koddy, or Code
.
6 episodes
2005
That's So Raven
Ellie Parker
2002
Lilo and Stech - Series
OST
"Free Spirit"
"We Rock"
Rock in the summer camp
"OUR Time IS HERE"
9003 9003
"In the Mall"
2009
"Dancin 'in the MoonLight"
Space Buddies OST
"Fly Away Home"
9003.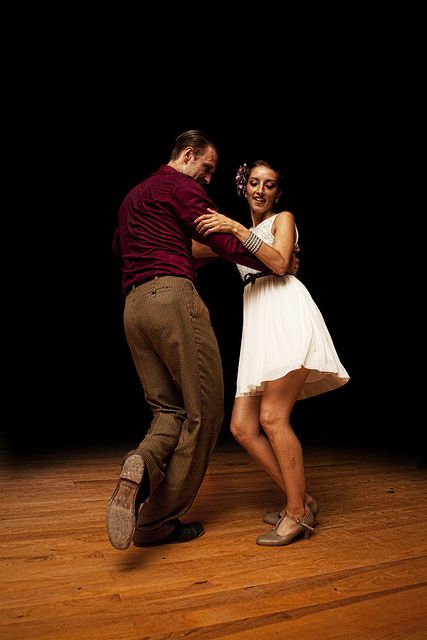 July 23, 2011.
(unspecified) (unavailable link). Accessed 28 August 2010. 7 April 2013.
Hustvedt, Marc Dailymotion Kids (unspecified) (unavailable link). Tubefilter News (February 24, 2009). Date of access: March 31, 2009. February 28, 2009.

Alison Stoner:
the history of the cult series of films about street dances - Movies and series on DTF
It's like Fast and the Furious, only with breakdancing instead of cars
6202 views
In 2006, the film "Step Up" was released - a musical drama about teenagers whose love of dancing brings them together and determines their future destiny. The film marked the directorial debut for Ann Fletcher , who previously choreographed The Mask, a breakthrough role for Channing Tatum and an absolute hit among young people around the world, launching a dance pipeline on the screens for the next ten years.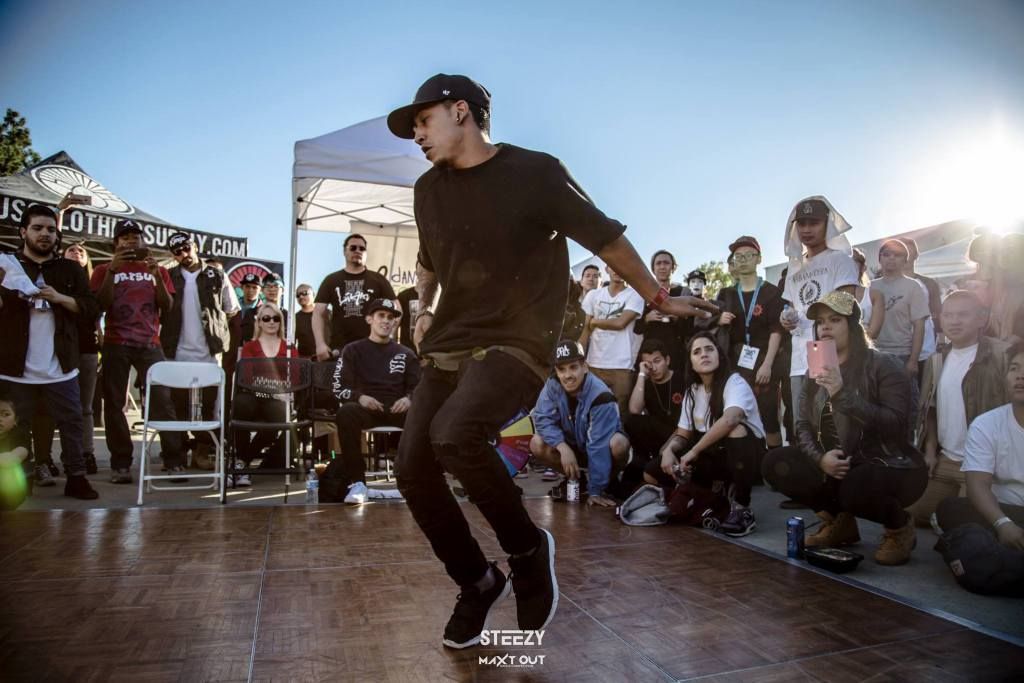 Let's remember the chronology of all steps forward, wiping tears of nostalgia for Sean Paul.
Year 2006, "Step forward"
Before "Step Up", Channing Tatum managed to play in the sports drama "Coach Carter", appear in "War of the Worlds" with Tom Cruise and play in the free adaptation of Shakespeare's "She's a Man", but it was after the role of street dancer Tyler Gage that the actor woke up famous.
What is the movie about?
The plot of "Step Up" is a classic story about Lady and the Tramp. Tyler Gage is an unlucky young man who has been acting out with his friends at the local school theater. While doing his assigned community service at the same school, Tyler spots Nora Clarke (played by dancer Jenna Dewan ), a dance student for the Arts Review.
The piano, jumping out of the bushes at the most opportune moment, falls right on the foot of Nora's dance partner and he cannot perform. Nora's boyfriend refuses to help, and the auditions also fail to find a new partner.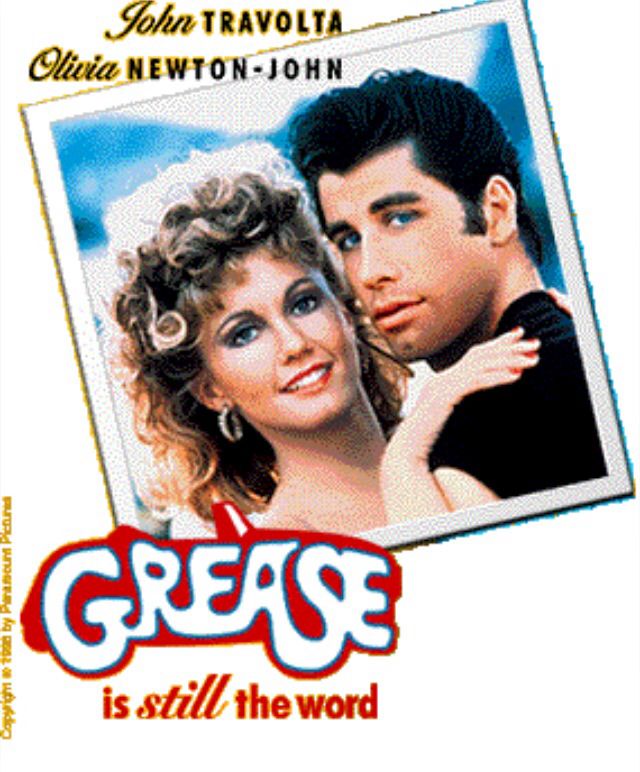 And here Tyler, a street breakdancer and part-time handsome, offers his help. In the process of rapprochement, the characters will survive a break in relations, the death of loved ones at the hands of criminal elements, but in return they will gain the meaning of life and, as a bonus, each other.
Everything will end with a passionate performance of a couple in front of a high dance Areopagus, which, of course, will enroll both heroes in dance groups: Nora - in a professional troupe, Tyler - in the best dance school.
Final dance, "Step forward", 2006
Main Event
However, the cutest thing that happened in Step Up was not a happy ending at all. The leading actors really fell in love with each other and started dating. 3 years later, in the summer of 2009th, Channing and Jenna got married, and in 2013 they had a daughter, Everly Elizabeth Maisel Tatum.
True, the fairy tale ended up not having such a happy ending - in April 2018, the couple announced a divorce.
But you can always pretend not to notice the last phrase.
Commercial success
The film was a resounding success among the audience (mainly, of course, teenagers and young girls) and at the same time absolutely humiliating reviews from critics: 20% freshness on Rotten Tomatoes and 48 points on Metacritic. At the same time, "Step Up" earned more than $110 million at the box office (with a budget of $12) and almost $50 million more brought in DVD sales.
The release of the first part of Twilight is still two years away, so the story of Tyler and Nora becomes the main topic of girls' sighs and discussions in all high schools on the planet. The producers, meanwhile, are already hard at work on the sequel.
Main song
Of course, since the film was a musical, "Step Up" had a powerful soundtrack, which eventually climbed to the sixth line of the Billboard most popular albums chart at the end of the year.
"9" became the title song0010 Give it up to me " by Sean Paul and Keisha Cole.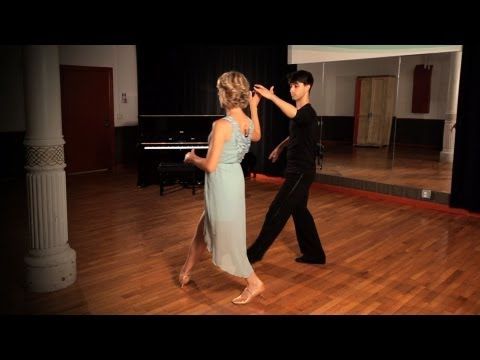 Also tell me you didn't twist your butt to her at parties.
Sean Paul - Give It Up To Me (feat. Keyshia Cole) [Disney Version] (Official Video)
Year 2008, Step Up 2: The Streets
The sequel comes out two years later, in February 2008, with the only thing that links the picture to the original film being the title and the theme. The creators write a new love story in the old way around completely different characters, but at the same time maintain a certain continuity of generations: the hero of Channing Tatum also appears in the second film, but only in an episode that does not really affect the plot.
This time both main roles are performed by professional dancers, Brian Evigan's and Robert Hoffman's . And if for Briana the role in Step 2 was the first significant one in her career, then Robert had already appeared in several films before this filming, including the second part of Dirty Dancing and another movie on the same theme, Street Dancing.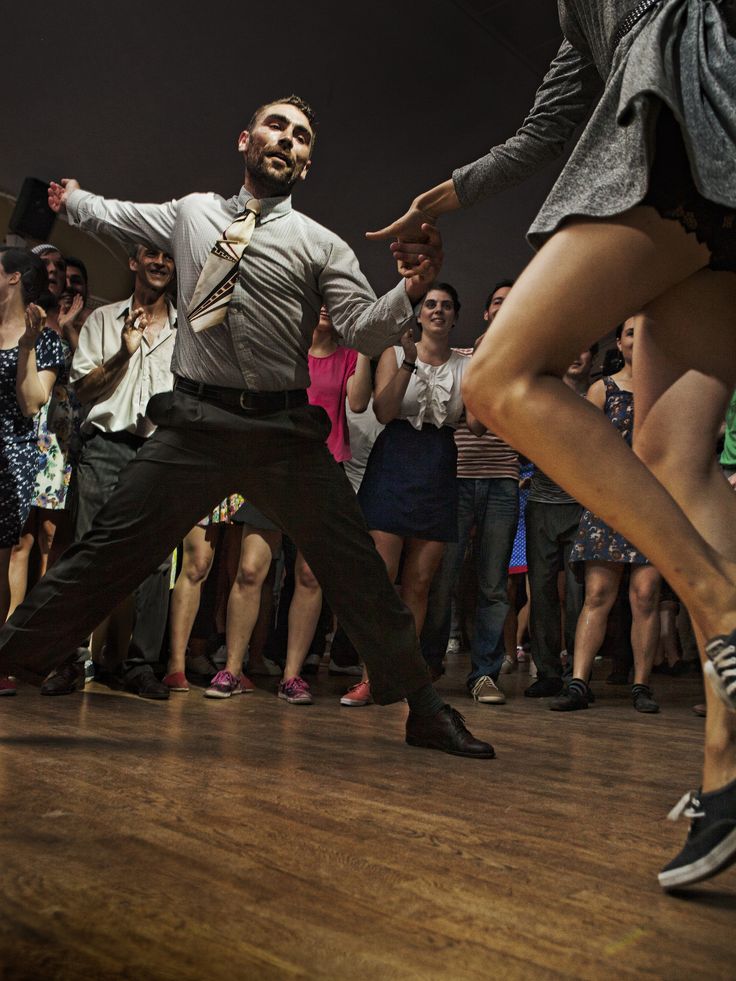 But the funny thing is that Hoffman went through almost the same cinematic path as Tatum: both starred before "Step Up" in the series "C.S.I.: Miami Crime Scene Investigation", the comedy "She's the Man" and the drama "Coach Carter". The producers seemed to take too literally the words that they needed to find a suitable replacement for the actor from the first film.
What is the movie about?
The plot of the second part revolves around Andy West, a street dancer from Baltimore and a member of the 4-1-0 team, who is preparing to take part in a mysterious dance battle called "The Streets". The tournament will take place no one knows when and no one knows where: all participants just need to receive an SMS with the venue one day. Andy meets Chase Collins, with whom they form their own team of dancers from among their friends.
Andy's former party, the guys from "4-1-0", of course, do not like the appearance of competitors and a further plot is built around the confrontation between the two teams.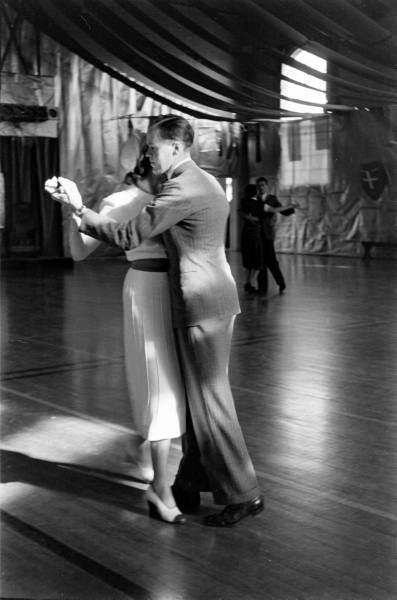 It all ends with an epic performance by the team of Andy and Chase at the long-awaited "Streets" tournament in the pouring rain of Baltimore.
Main Event
There are no options: the appearance in the series of Robert Alexander III, nicknamed "Moose", the role of which is played by professional dancer Adam Sevani .
Sevani, an Armenian by origin, has been dancing since childhood. Already at the age of 12, he starred in commercials, and then appeared in the videos of Will Smith, Missy Elliott and T-Pain. In Step Up, Sevani plays a humble nerd who suddenly turns out to be one of the coolest dancers Andy has ever met. Of course, she invites Moose to join her team.
Moose demonstrates his dancing skills
Sevani's character instantly becomes a favorite of the public, and in the future - the hallmark of the entire franchise.
Also, the famous JabbaWockeeZ were supposed to appear in the film, but their dance seems to have been cut from the theatrical version of the film.
Commercial success
The film almost doubled its budget compared to the first part (22 million dollars against 12) and grossed almost 150 million at the box office, three of which were in Russia. The question of whether the franchise lives on is not even raised. 9.
Flo Rida - Low (feat. T-Pain) [from Step Up 2 The Streets O.S.T. / Mail On Sunday] (Official Video)
Year 2010, Step Up 3D
Withstanding the traditional two years between parts, in 2010 the third series of the saga comes out. The action this time is transferred to New York, and the dances themselves - from the streets to professional venues.
What is the movie about?
Moose and her best friend Camille go to university in New York, where Moose on the first day manages to cross the path of " bad " guys from the Samurai team, battling one of them right in front of the crowd.
Battle in the park
After that, Elk joins the main rivals of the Samurai, the Pirates team, in which Luke and Natalie dance - the main love line of the third film.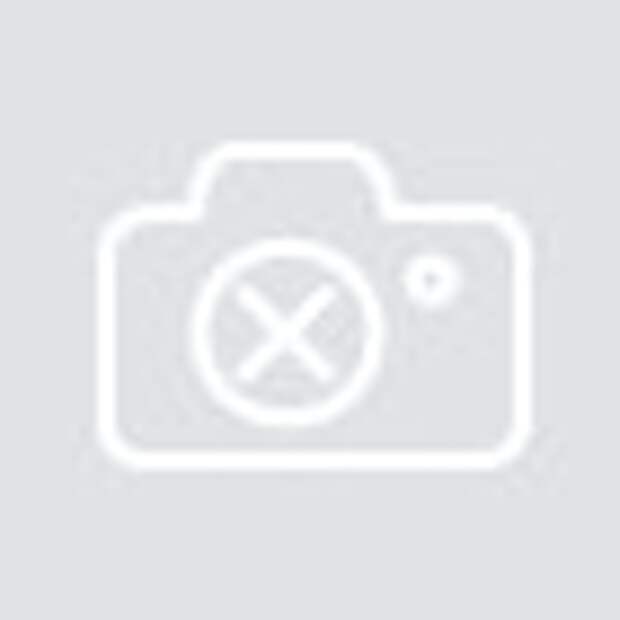 In the third film, the producers returned to a proven scheme: a professional dancer plus a cute little-known actor, inviting the main roles of Rick Malambri , who managed to flicker in "Surrogates" with Bruce Willis and the TV series "How I Met Your Mother" and Sharni Vinson , Australian model with dance background.
Adam "Moose" Sevani also returned to his role, this time given much more screen time.
Of course, at the end of the film, the vile "Samurai" are defeated in an honest dance duel, Moose finds his true love, and Luke enters the California Film Academy and, together with Natalie, goes to conquer Los Angeles.
Main Event
The film was shot in 3D, which was fashionable for that time, although it is hardly possible to reasonably assess the adequacy of this technology. In those years, 3D was stuffed wherever possible, and the temptation to use an obvious chip with a triple in the name of the third part of the "steps" was too great.
The use of computer graphics and voice acting of jumping dancers in the style of action movies with Jackie Chan, at the same time, according to the creators, should have made the movie more dynamic and spectacular.
Commercial success
The film did just as well as its predecessor, breaking the $150 million mark at the box office. At the same time, Russia has already accounted for 12 of them.
Main song
Slow for your first school kiss from Laza Morgan, song "This Girl".
Laza Morgan - This Girl (Official Video)
Year 2012, Step Up 4: Revolution
The film was originally supposed to be called "Step Up 4Ever" , playing on the 4 in its title, which was eventually changed to "Step Up Revolution". In Russia, they did not violate traditions and simply added the number 4 to the title, apparently considering that revolutions are somehow wrong, even if it's just about dancing.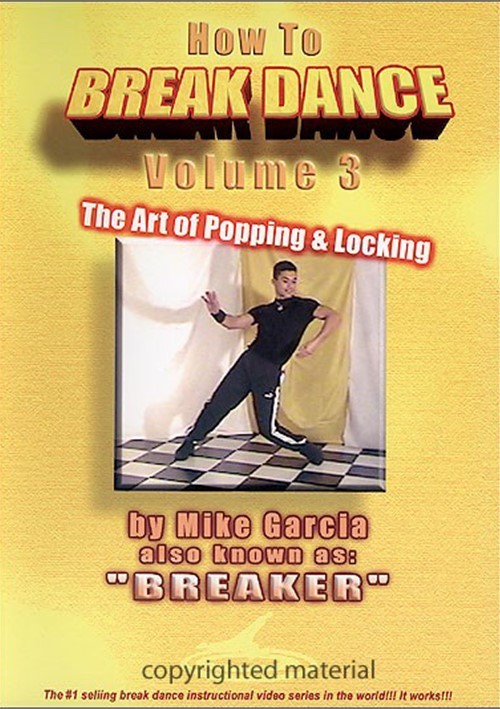 What is the movie about?
And again, a proven scheme: a professional dancer plus an aspiring actor. For Ryan Guzman the role in "Step-4" became a debut in the movie, not much more experienced actress was his partner, Katherine McCormick .
According to the plot of the film, the character McCormick, an aspiring dancer and daughter of a millionaire, comes to conquer Miami, where she falls in love with Sean, the leader of the dance group MOB, which arranges various musical flash mobs (oh, those sweet, long-forgotten words from 2012). Emily's father is determined to evict all the residents of Sean's neighborhood, and Emily joins the MOB to use protest flash mobs (what?) to draw attention to housing developments and force her father to change his mind.
The main feature of the fourth picture is the scenes of large-scale flash mobs that MOB arrange in restaurants, office centers and other crowded places.
Step Up Revolution - Initiation Into The Mob [HD]
Moose this time appears only in an episodic role and does not take an active part in the plot, and the film itself, like the previous one, was released in 3D.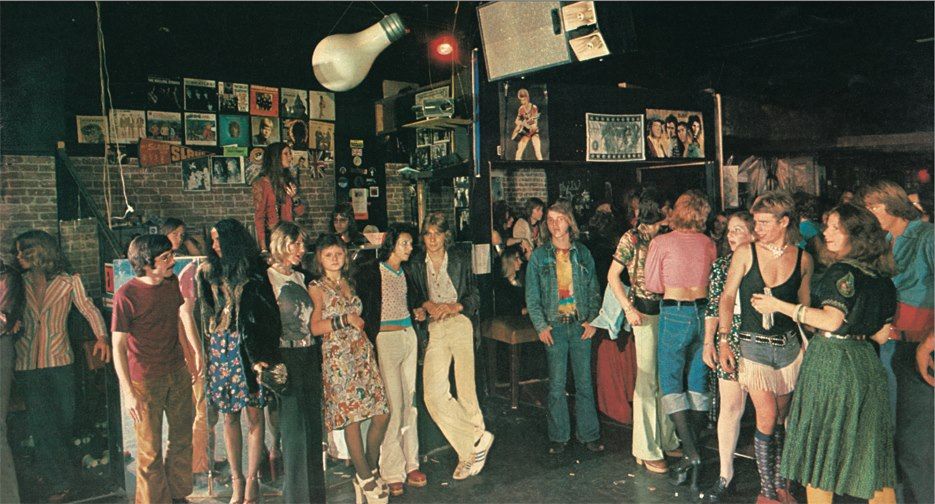 Main event
Katherine McCormick, the lead actress, shortly before the filming of "Step Up 4" won the sixth season of the reality dance show "Think You Can Dance?"0010 Muse "Dead Inside".
Muse - Dead Inside [Official Music Video]
Commercial success
Despite the growing budget from film to film (this time it was already 33 million dollars), the box office remained at the same level: 140 million in the world box office, of which 8 million came from Russia.
The fourth part became less profitable than the previous one, and for the first time the series began to think about its further existence.
Main song
Travis Barker on drums, Busta Rhymes, Yelawulf and Twista on mic, song "Let's Go" .
Travis Barker - Let's Go ft. Yelawolf, Twista, Busta Rhymes, Lil Jon
Year 2014, Step Up: All or Nothing
Since the fourth part was perceived by the public a little less warmly than the previous ones, the filmmakers decided that the motto put in the title ("All or Nothing") suits them best and it is time to collect their " Avengers ". In the fifth part of the "steps" several key characters of the previous parts returned and almost a super team of dancers gathered on the screen.
What is the movie about?
Sean (the protagonist of the fourth film) unsuccessfully spends time with his MOB at castings in Los Angeles. After another setback, everyone but Sean decides to return to Miami. The stubborn Sean meets our old friend Elk and persuades him to assemble a new team to participate in the prestigious Vortex dance competition.
The guys are recruiting dancers from the previous parts, including Andy West (the main character of the second film). In addition to her, Jenny Kido, the Monster, the Santiago Twins, the human robot Vladd and Violet (names familiar to everyone who remembers at least something from old films) come to the team.
Main Event
The return of everyone's favorite characters from the previous parts. Of course, it was not possible to assemble a dream team at all, Tatum or Dewan are not at least on a cameo scale, but it turned out quite well anyway.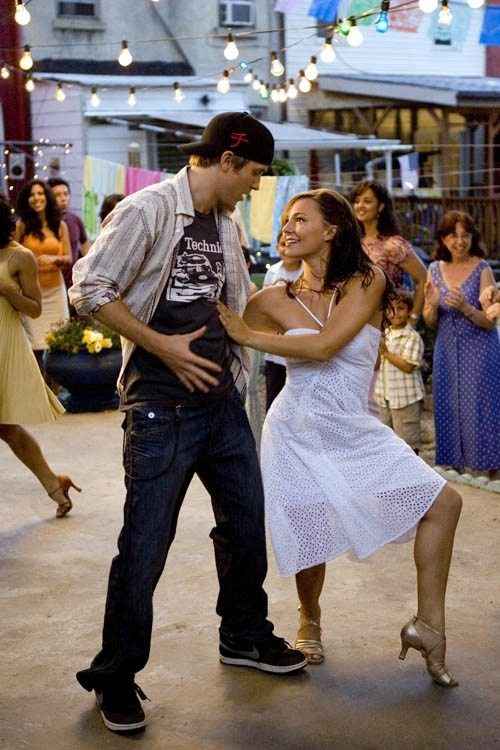 Final dance, "Step forward: All or nothing", 2014
Commercial success
With a budget of 45 million, the film grossed only 86 at the box office, which, of course, can be considered more of a commercial success than . By that time, dancing alone, without the superpowers of a vampire or a flying suit made of vibranium, could no longer be dragged to the cinema.
Main song
The track of one of the world's most popular DJs during the final performance of Sean's team, song "Revolution" .
Diplo - Revolution (feat. Faustix & Imanos and Kai) [Official Music Video]
Year 2018, Step Up series for YouTube Premium
In early 2018, YouTube Red launched the series "Step Up: High Water" , which would later become simply "Step Up" (and YouTube Red would be renamed Premium). The show's executive producers, along with creator Holly Sorensen featured Channing Tatum and Jenna Dewan, the lead actors in the original film and husband and wife at the time.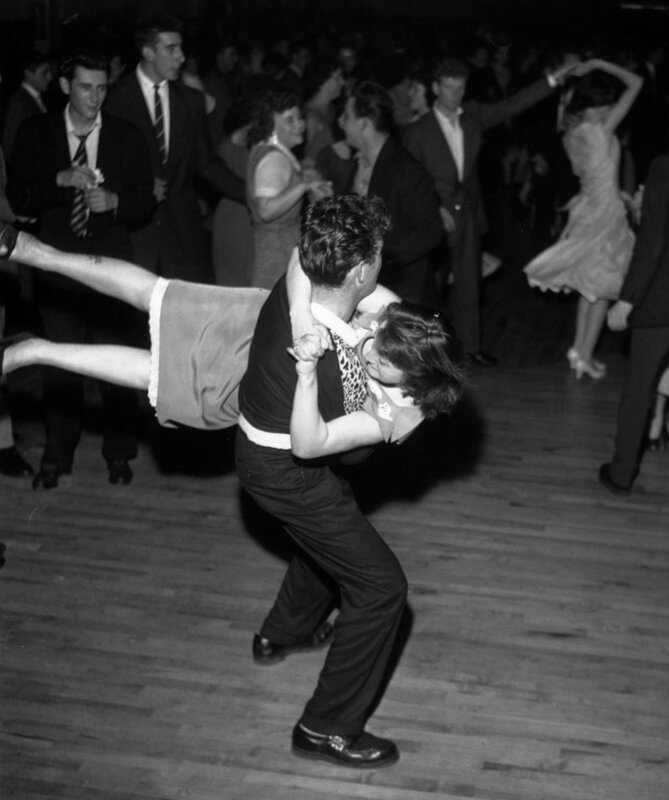 Step Up: High Water | OFFICIAL TRAILER
The action of the series takes us to Atlanta, the plot tells about the students and teachers of the school "High Water", the most popular, and therefore the most cruel to students, school of dance arts in Atlanta, where the twins Tal and Janelle move from Ohio.
The main cast of the series, as expected, this time consists of African-American actors, and the series itself plunges us into the world of African-American culture of dance and music. Cameos of popular black rappers happen in the series (already, for example, Rick Ross ), and Ne-Yo still plays one of the big roles in the series.
The first season included ten episodes, and already in May 2018 it was announced that the series had been renewed for another ten episodes of the second season, which was released in 2019.
On July 8, 2020, a tragedy strikes, one of the main actresses of the series, Naya Rivera dies while swimming in a lake in California and the filming of the third season of "Steps" is suspended.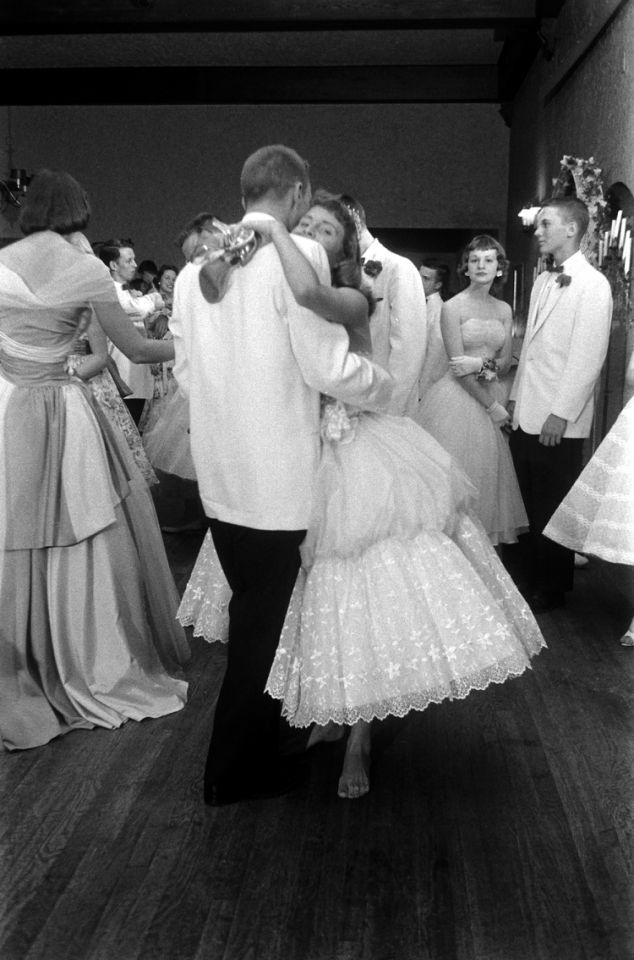 It was recently announced that a different actress would end up playing Rivera's character. Show must go on.
Year 2019 Step Up 6: Year of Dance
Quite unexpectedly for many, in 2019 the film "Step Up 6: A Year of Dancing" is released, which is officially considered a spin-off in relation to the previous five films. The explanation for this is very simple - the Chinese bought the rights to the franchise and made a film with the participation of Chinese actors.
The film's localized English title is " Step Up China ", which is basically fair and square. What do you think, under what title was the film released in domestic distribution? That's right, Step Up 6: Year of the Dance.
Step Up 6: Year of Dancing - Official Teaser Trailer in HD
The fact that it was the Chinese who bought the rights to the film is not surprising, the third and fourth parts collected almost half of the entire world box office at the local box office, and the films themselves were extremely popular in the Celestial Empire.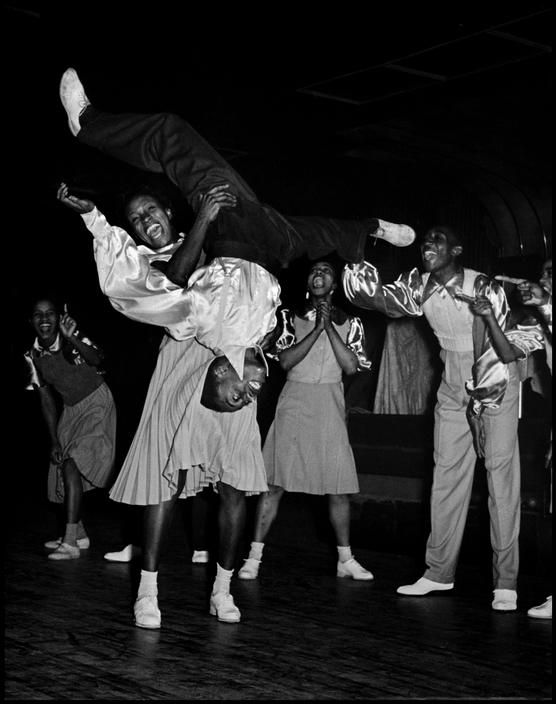 But the choice of the director of the film turned out to be somewhat strange - Ron Yuan , an experienced choreographer of battle scenes and a specialist in martial arts, eventually made a choreography with an appropriate bias, where tricks and gymnastic exercises found more space than plastic.
Year 2025, Step Up: Return
Summit Entertainment seems to have a date in 2025 for the release of "Step Up: Return" , which will be the actual sixth numbered film in the "steps" universe. There is no clear information about the revival of the franchise, but if the creators manage to return all the old favorite characters to the film (and, what the hell, Channing Tatum himself), I'm sure we will all be happy to take another look at dancing on the big screens. Fortunately, by that time the story with the distribution of foreign films in Russia should certainly be resolved.
The final paragraph is not mine, this is an excerpt from a review of "Step Forward" by author Evgeny Ermakovich on Kinoafisha, written three years ago, but it seems to me that it quite accurately conveys what exactly is the cult of the "Step Forward" series and film legacy.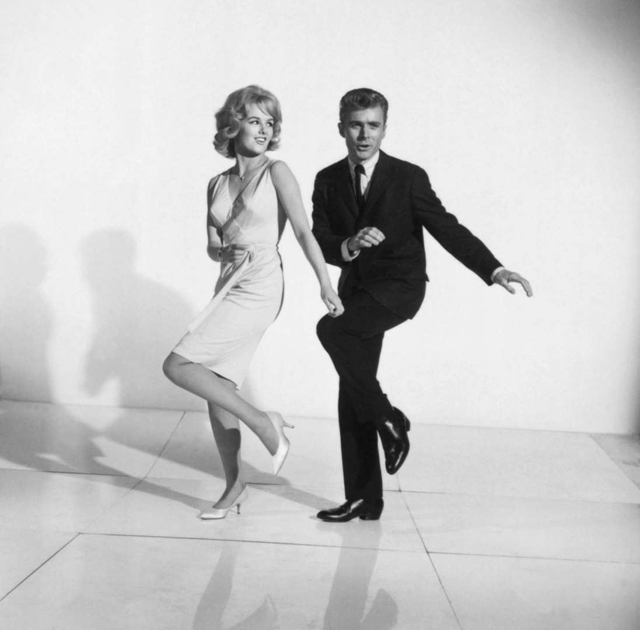 .