The fatback band gotta learn how to dance
| | |
| --- | --- |
| | 20 |
| | 18 |
| | 24 |
| | 8 |
| | 9 |
| | 10 |
| | 19 |
| | 6 |
| | 11 |
| | 5 |
| | 7 |
| | 9 |
| | 9 |
| | 10 |
| | 9 |
| | 19 |
| | 14 |
| | 11 |
| | 7 |
| | 10 |
| | 15 |
| | 8 |
| | 17 |
| | 22 |
| | 31 |
| | 17 |
| | 8 |
| | 17 |
| | 19 |
| | 24 |
| | 30 |
| | 20 |
| | 15 |
| | 24 |
| | 17 |
| | 26 |
| | 31 |
| | 24 |
| | 21 |
| | 20 |
| | 16 |
| | 16 |
| | 5 |
| | 1 |
| | 1 |
| | 0 |
| | 0 |
| | 1 |
| | 0 |
| | 0 |
| | 0 |
| | 0 |
| | 0 |
| | 1 |
| | 1 |
| | 1 |
| | 1 |
| | 0 |
| | 1 |
| | 0 |
| | 0 |
| | 1 |
| | 0 |
| | 1 |
| | 2 |
| | 1 |
| | 1 |
| | 0 |
| | 3 |
| | 0 |
| | 0 |
| | 0 |
| | 0 |
| | 0 |
| | 1 |
| | 1 |
| | 1 |
| | 2 |
| | 0 |
| | 1 |
| | 2 |
| | 1 |
| | 1 |
| | 0 |
| | 2 |
| | 0 |
| | 0 |
| | 0 |
| | 0 |
| | 0 |
| | 0 |
| | 2 |
| | 0 |
| | 0 |
| | 0 |
| | 0 |
| | 1 |
| | 0 |
| | 1 |
| | 0 |
| | 1 |
| | 0 |
| | 0 |
| | 1 |
| | 0 |
| | 0 |
| | 0 |
| | 0 |
| | 0 |
| | 0 |
| | 0 |
| | 0 |
| | 0 |
| | 0 |
| | 0 |
| | 0 |
| | 0 |
| | 0 |
| | 1 |
| | 0 |
| | 0 |
| | 1 |
| | 0 |
| | 0 |
| | 1 |
| | 0 |
| | 1 |
| | 0 |
| | 0 |
| | 1 |
| | 0 |
| | 1 |
| | 0 |
| | 0 |
| | 0 |
| | 2 |
| | 0 |
| | 0 |
| | 1 |
| | 0 |
| | 0 |
| | 0 |
| | 0 |
| | 1 |
| | 0 |
| | 0 |
| | 0 |
| | 0 |
| | 2 |
| | 2 |
| | 1 |
| | 1 |
| | 0 |
| | 2 |
| | 0 |
| | 0 |
| | 0 |
| | 1 |
| | 1 |
| | 3 |
| | 0 |
| | 0 |
| | 0 |
| | 0 |
| | 0 |
| | 0 |
| | 0 |
| | 0 |
| | 0 |
| | 0 |
| | 0 |
| | 0 |
| | 0 |
| | 0 |
| | 0 |
| | 0 |
| | 0 |
| | 0 |
| | 0 |
| | 0 |
| | 0 |
| | 0 |
(are You Ready) Do The Bus Stop/ Gotta Learn How To Dance
Sign up to our newsletter
Sign up to our newsletter:
Vinyl Condition
(are You Ready) Do The Bus Stop/ Gotta Learn How To Dance
2066 637
Vinyl Condition: M-
Label Condition: M-
---
SS

Still Sealed

M

Mint/Unplayed/Brand New

M-

Very Small Sign of Play

E

Excellent. Small Marks Not Audible

VG

Scratches, Marks and Audible Wear

STR

Sticker

STRM

Sticker Mark

LT

Label Tear

NAP

Does Not Affect Play

PH

Phone to get Detailed Description

WL

Writing on Label

CR

Crack

D

Demo Copy

WRP

Edge Warp

DSH

Storage Dish

SWR

Sleave Wear

PS

Picture Sleeve

UK

English Release
+ & - are added to grades to make them finer.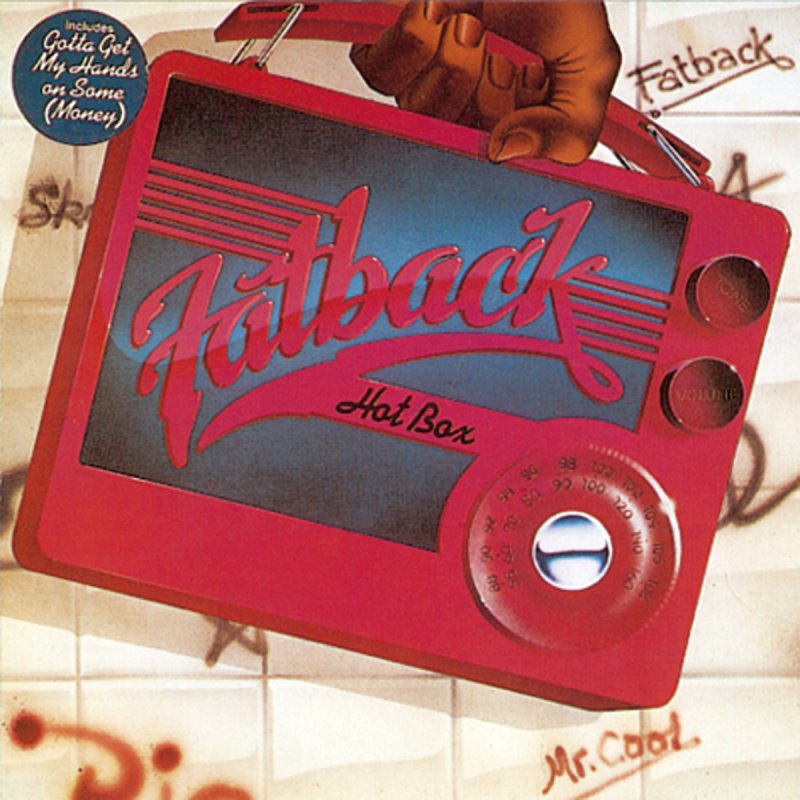 S before a symbol denotes small/slight.
Auction Bidding
Important Notice About the Auction
Our new bidding system in now fully in place. The page you are currently viewing enables you to see the status of the various auctions we are running. If you would like to place a bid on an item you need to use our all new live auction screen.
The way our auction has changed. Instead of bidding a new price for a record, you now enter the maximum price you want to pay. The website will then automatically bid on your behalf up to your maximum price. Once your maximum has been out bid, we will notify you via email.
It is our policy that ALL items over the winning value of £40 won on the SOUL auction or ROCK'n'POP Auction, will be shipped registered mail due to rarity and because the items are irreplaceable.
If you don't wish to pay for registered "fully insured to sign" mailing, please do not bid.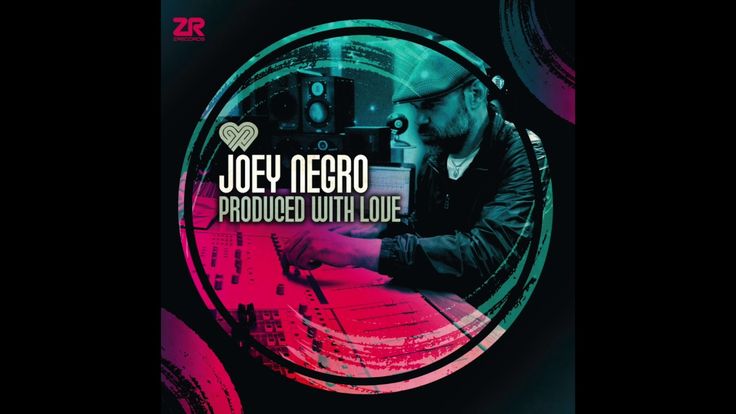 Automatic Auction End Time Extension
To avoid any last minute bid sniping, and allow other bidders to respond, the system will automatically extent the auction end time on any last second bids by 2 minutes. Any additional bids will extend the auction by a further 2 minutes until no further bids are placed. At this point the system will close the auction automatically.
The auction service at raresoulman.co.uk enables you to bid for rare records on offer. The service enables you to view the highest bid so far and compete for items in real-time. Advanced features, such as automatic email notification when you have been outbid, are included for your convenience.
To begin with, you must register with us. If you have placed an order in the past you will already be registered with us.
Before you can bid for items, you must login. Use your email address and the password you entered when you registered to gain access to the auction service.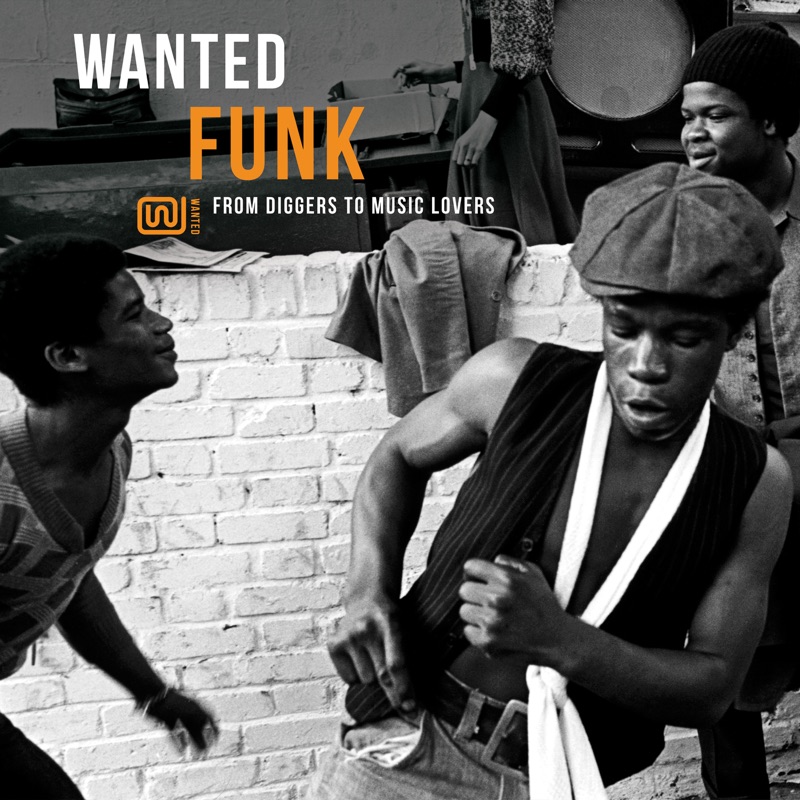 Placing A Bid
When you place a bid on an auction, a message will be displayed on screen to confirm if your bid was successful. Also, if you are logged in you can view the items you are bidding on by clicking "My Watch List" at the top of the website (desktop), or within the website navigation dropdown (mobile). We will highlight the items that you currently have the highest bid for. Please note, it is not possible to view the identity of the current bidder, only their auction username.
Outbid
If another bidder exceeds your bid, you will be notified by email. You are welcome to return to the site and enter a higher bid if you wish.
Winning an Auction
If you are the highest bidder when the auction closes, we will contact you personally to discuss payment and delivery details.
Live Auction Service
The new live auction service adds new features to auction bidding. You can see bids from other auction bidders as they are placed enabling you to compete for the items you want.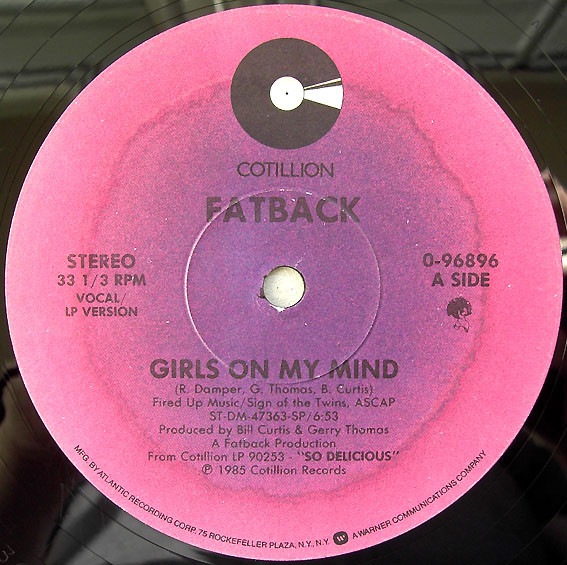 Please note that you must stay connected to the internet for the Live Auction Service to work.
Auction Extensions
Whichever method you use to place your bids, our auctions will now be extended by 2 minutes if a bid is placed within the last 2 minutes of the auction closing time. The time by which the auction is extended accumulates until no more bids are received during the final 5 minute period.
Proxy Bidding
Once you have found a record you want to buy and decided you are willing to pay, for example, £75 for it but the current price is £22, what should you do?
Well, you could bid just the minimum, eg, £25, and probably be the highest bidder, But what happens when you leave your computer and someone else comes in and bids £28? Do you have to sit in front of your computer day and night until the auction ends to make sure you win? Thanks to our automatic proxy bidding tool, the answer is no.
How does Proxy bidding work?
Here's a step by step guide:
An Auction is listed that starts at £20 with an increment price of £5.
I come along and submit a maximum bid of £100. The proxy server executes this bid, and as there are no other bids yet (mine is the first), the bid is on me for £20.
Now you come along and see that the current minimum bid is £25 and you decide to bid £30. You enter the bid and then you get an immediate outbid notice. Why? Because the proxy system has my £100 maximum bid to execute while keeping the bid at the lowest possible amount.
So you see an outbid notice, and the bid goes up to £30, with me as the high bidder.
You rebid £40 and the same thing happens. I am still the high bidder at £100 and will remain so until you or someone else surpasses my initial maximum bid.
Now, say you bid £150. The highest bid then falls to you at £105, as you have passed my maximum bid (I'm now out of the running until I place a new maximum bid).
If someone should come by and decide to bid £120, then they would get an immediate outbid notice because the proxy system automatically outbid the new bidder.and so on until the new bidder gives up or places a maximum bid which outstrips your £150.
Once your maximum bid is reached, you receive an outbid notification by email. You can decide then whether or not you want to increase your maximum bid.
That's how our proxy bidders work. Because they're unique to every user, proxy bidders will never reveal your maximum bid to anybody else.
Login/Register
You need to be an auction member to bid on this item.
Confirm Bid
Where to learn to dance in Moscow
Where to learn to dance in Moscow
 22  64969

 eighteen  1151

 256  26903

 408  57062
Photo: dancekernel.ru
Photo: nadasuge.ru
Photo: rosphoto.com
Photo: brooklynstreetbeat.com
Photo: kavnews.
ru
Photo: blog.tandem-schools.com
Photo: anugamastudio.narod.ru
Photo: bregenzerfruehling.at
Photo: wallpaperscraft.ru
Unusual concerts in the Peter and Paul Cathedral. 12+

Jazz, medieval and classical music on the organ.
See schedule
Dance School TSEKH 6+
Big dance plans and ambitions will help to realize in the dance school TSEKH.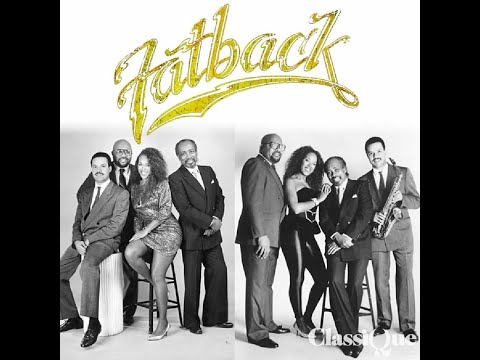 The studio teaches to dance contemporary dance (contemporary). Team spirit is especially important here - in the classroom, groups move towards staging their performance. In joint work, dancers not only hone new movements, but also learn to act harmoniously.

3rd St. Yamskogo Polya, 2, bldg. 3
School "Planetango" 0+
Tango has long been a symbol of passion. At the Planetango school you can attend not only individual or group classes, but also take dance lessons for a specific event. The school also holds festivals and tournaments in which students take part.

st. Nizhnyaya Krasnoselskaya, 35, building 59
Ballet school-studio Balleta 0+
There is an opinion that in order to achieve results in ballet, you need to study it from childhood. But the experience of the Balleta studio proves the opposite: with regular training, it is quite possible to learn this high art even in adulthood. The choreographic school conducts individual and group classes for children and adults. In addition to ballet, they teach oriental and folk dances, teach acting skills and conduct Pilates classes.

st. 1st Tverskaya-Yamskaya, 8
Studio of historical dance "Trianon" 0+
Historical dances are beautiful and interesting.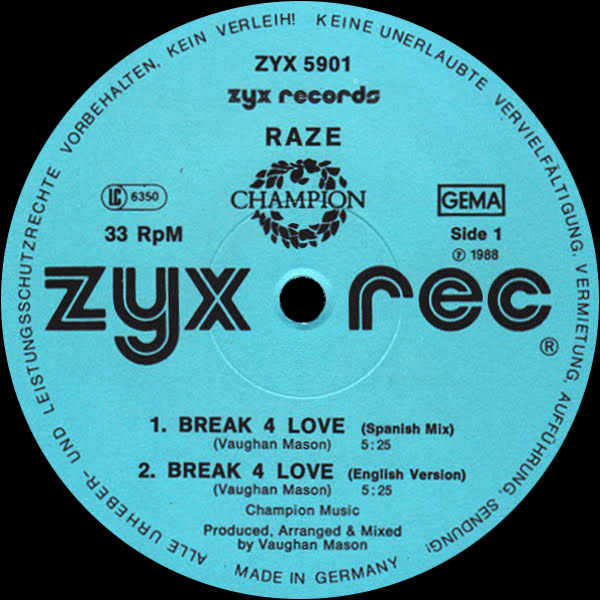 In the studio "Trianon" they are engaged not only in staging and practicing movements, but also give lectures on the culture, art and history of dances from different eras. The school teaches many directions of dance, from the Middle Ages to the twentieth century.

Sibirskiy pr-d, 2, building 5

Ostapovsky pr-d, 3/11
Devi Dance School 0+
If you want to learn something unusual, try the passionate and mesmerizing gypsy dance, which has absorbed elements of many cultures. At the Devi Dance School, they know from experience that almost everyone is capable of gypsy dancing, and the teachers create a friendly atmosphere and increase self-confidence.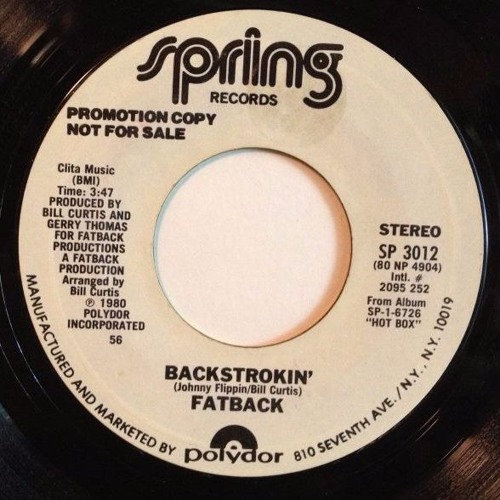 You will definitely surprise and delight your friends with the gypsy dance at any party or holiday. School students can perform on stage, taking part in festivals and commercial projects.

Bolshoy Kiselny lane, 7, building 2
School of dance and stretching "Marte" 0+
This school has 40 directions for children from three years old and for adults without age restrictions. These are Latin American dances, and ballet, and hip-hop, and jazz-funk, and flamenco, and dances with fitness elements, and much more. The most important thing is the desire to dance. In addition to dance training, there are simply useful master classes for a healthy back and proper weight loss.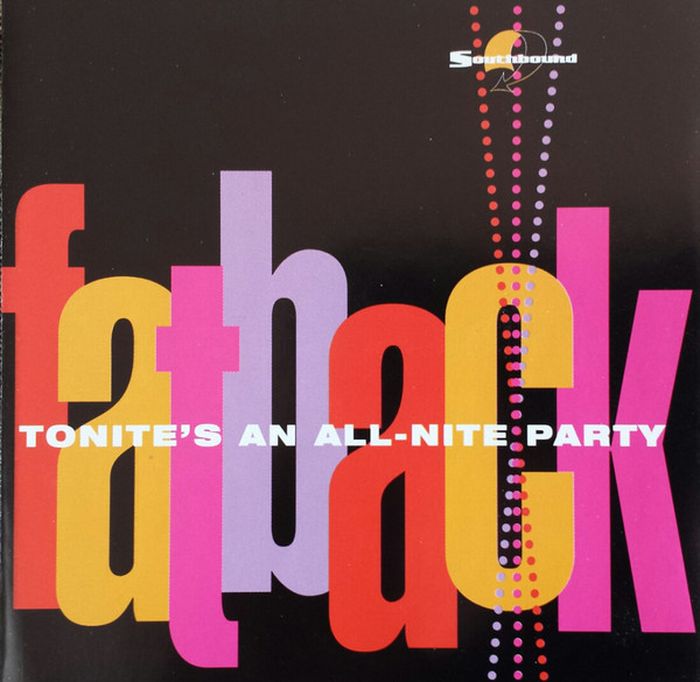 Classes are held both in the morning and in the evening, so you will definitely find time for dancing in your busy schedule.

st. Sushchevskaya, 21, building 10

st. Bakuninskaya, 14, building 10
MainStream Dance Center 0+
The teachers of the school in the center of Moscow focused on popular modern trends. Therefore, if you want to comprehend the skill, for example, sirtaki, then it is better to look for another hall. Here - only drive, energy and challenge. Teachers with great pleasure will teach you dynamic popping, assertive krump, impressive dancehall and other fashion trends today. From time to time, trainings are conducted by specially invited foreign dancers, but among the full-time teachers there are winners of international festivals, the strongest dancers of the CIS and Europe, who still take an active part in the championships.
However, the students are also not a blunder and show good results in competitions. But if you are not ready for world recognition, you can check the level of your skills at intra-club championships and battles.

trans. Krivokolenny, 14
Fire Ballet Stretching and Dance Studio 16+
The studio has a huge selection of all well-known modern trends - from classical choreography for beginners and salsa to reggaeton and strip plastics. In addition to dance lessons, there are special fitness programs.

3 pr-d Maryina Roshcha, 40, building 1
Dance Studio Urban Academy 0+
Urban Academy invites everyone to try sensual kizomba! Kizomba is a pair dance built on improvisation.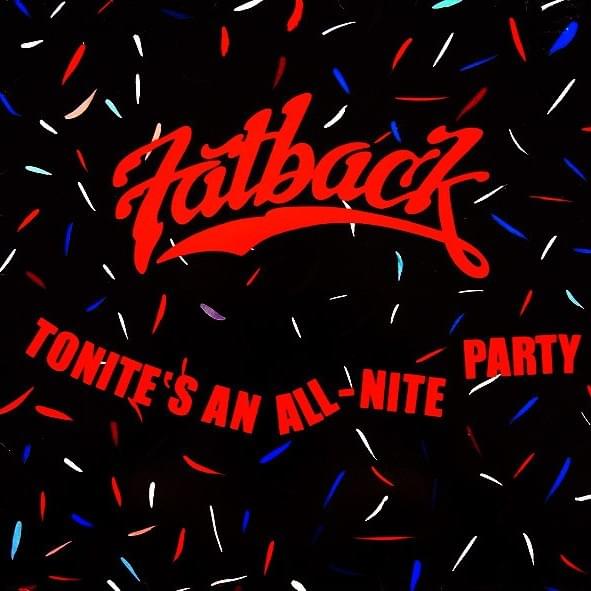 But the main thing is new acquaintances and friends, and also a hobby that can change your life.

st. 1st Dubrovskaya, 1, bldg. 3
Dance Arts Lab Model-357 16+
The founders of the school do not hesitate to say that over the two decades of its existence, the Model-357 has become unique and even elite. You can only check this for yourself, but what you can definitely vouch for is a sufficient number of spacious halls and a convenient schedule, thanks to which the laboratory can provide work for 120 groups and guarantees suitable conditions for the full development in dance, creativity and the manifestation of one's inner qualities.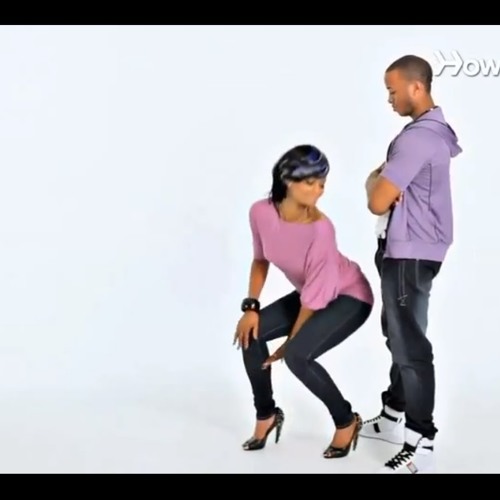 . Clients can choose from 22 styles plus fitness classes. You can find out which one suits you more than the others at the Open Days, which are held here regularly. Walk the path from beginner to dance floor star under the strict guidance of teachers who have earned their place in the dance firmament.

st. Pravdy, 24, building 7

Goncharny avenue, 8/40
Mary Singal School of Irish Dance 0+
An army of dancers, in unison, beating the rhythm, is able to fascinate the audience from the first movements and sounds. Irish dancing in Russia quickly became popular. But how long can you look at artists when you want to perform something similar yourself? Moreover, there are places in Moscow where you will be taught this art.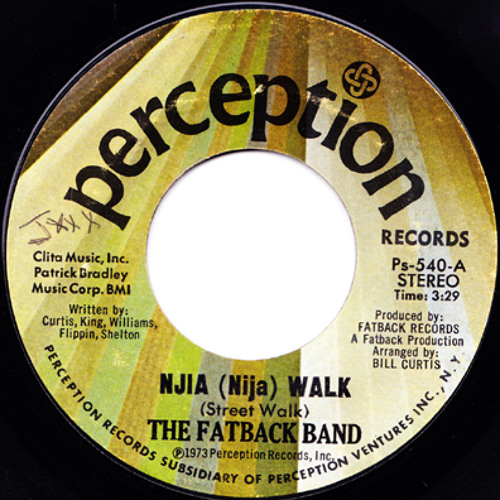 Mary Singal School is one of the first in the country where the spirit of Ireland reigns. Recruitment in children's groups is carried out from the age of five, in adults - from 11 years. There is no upper limit, as well as restrictions on the level of training. The school teaches the main types of solo and group dances according to the standards adopted by the professional international commission.

st. Sadovaya-Spasskaya, 19, bldg. 1
School of Modern Dance StepUp 0+
A school where you will not only have fun learning new movements, but if you wish, you will be able to join a team of professionals and take part in competitions with them.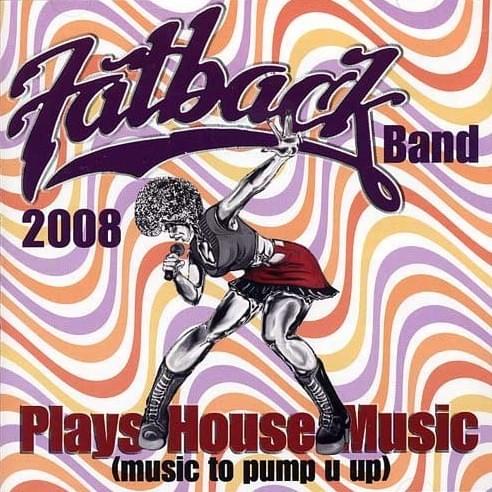 For several years of the existence of this studio, teachers have gained enough experience to conduct classes in different areas. Here they give lessons in literally all modern styles, and groups are recruited from the age of three. The smallest are taught the basics of choreography and children's pop, and for adults - club dancing, hip-hop, strip plastic, street dancing, break dance, R'n'b, Bollywood and much more. There are professional children's and youth dance groups, individual lessons are possible in all areas at a convenient time.

st. Brateevskaya, 16, bldg. 3,

st. Borisovskie Prudy, 26, bldg. 2,

st. Generala Belova, 18,

st. Voronezhskaya, 10
Dance School Dance First 0+
Dance First dance studio is located in the center of Moscow not far from the metro station.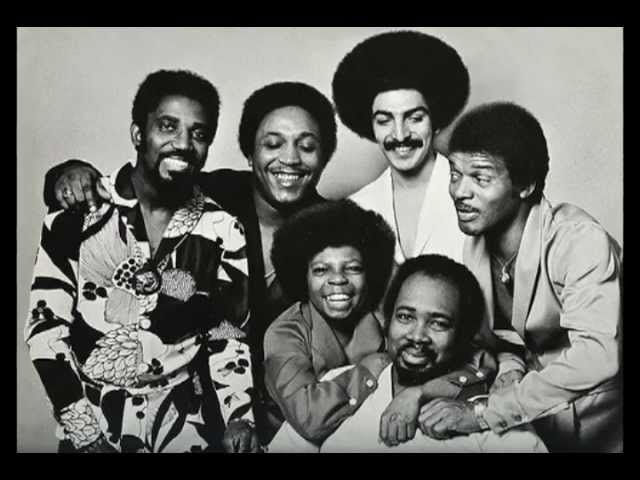 All conditions for the development of students and teachers have been created here. Teachers promise to teach anyone who comes to move perfectly. And at the same time you will get the opportunity to put yourself in order, participate in competitions, not to mention the emotions and impressions when you go on stage. In addition to regular workouts on a schedule, from time to time they organize master classes from world stars, trips to dance camps and theme parties.

st. Malaya Dmitrovka, 5/9
Dance school of Roman Kovgan 0+
A relatively young but promising studio opened in 2015. Masters teach 20 directions and strive to find a personal approach to each student, depending on their abilities.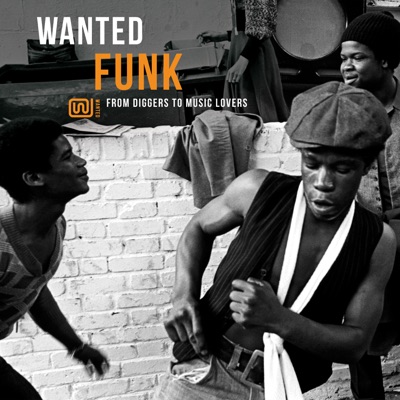 For each direction, specialists have developed effective training programs, thanks to which it is easy to achieve high results in a short time. There are classes for kids, dancing for beginners, group and individual classes, fitness development programs and a Pro-Am program where the dance couple consists of a professional and an amateur. In addition, the school holds themed parties for its students with the participation of guests and teachers.

st. Khersonskaya, 43 (LC "Rozmarin")
Pole dance studio Avrora Dance 16+
Pole dancing combines sports, fitness and dance art, and helps those who perform it to maximize their femininity and plasticity.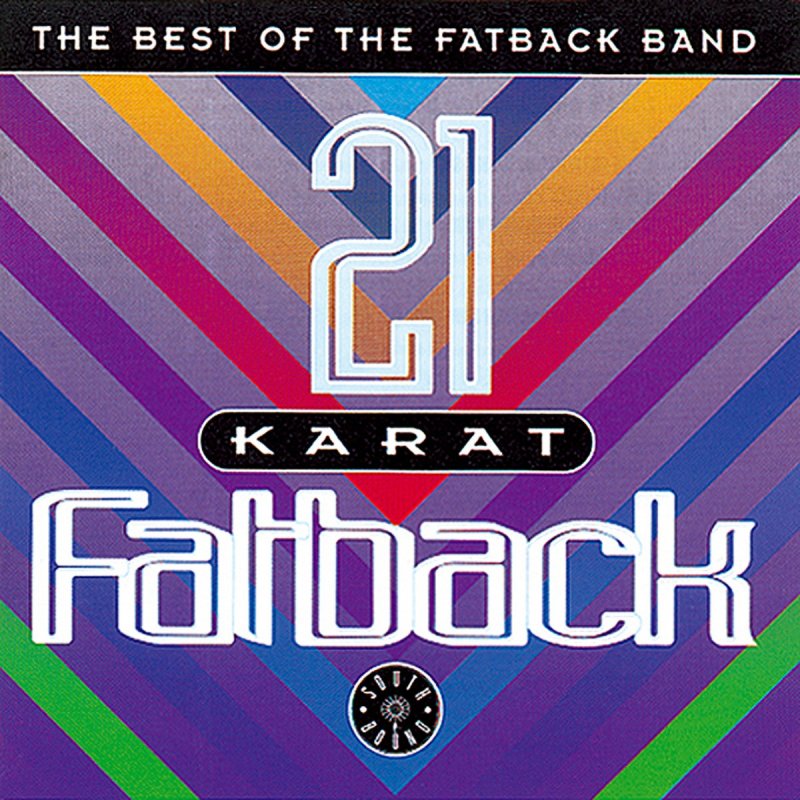 In "Aurora Dance" you will be shown what real pole dancing is (this is not a striptease!), and they will make it clear: you can do it too. In the future, you will understand the versatility of half-dance and discover its new sides. At the same time, increase your flexibility and become more confident. The studio also offers stretching classes. Often, free trial classes are practiced here, and each student, coming to class, chooses the direction that is closer to her in order to enjoy the dance.

st. Aviation, d. 67, building. 1
If you find a typo or error, select the text fragment containing it and press Ctrl + ↵
---
Where to learn to dance in St. Petersburg?
Where to learn to dance in St. Petersburg?
 3  3992

 eighteen  1151

 3  2402

 5  4549

 72  35947
Amagi Love Pole Dance Studio
A photo: vk.com
AirDance
A photo: vk.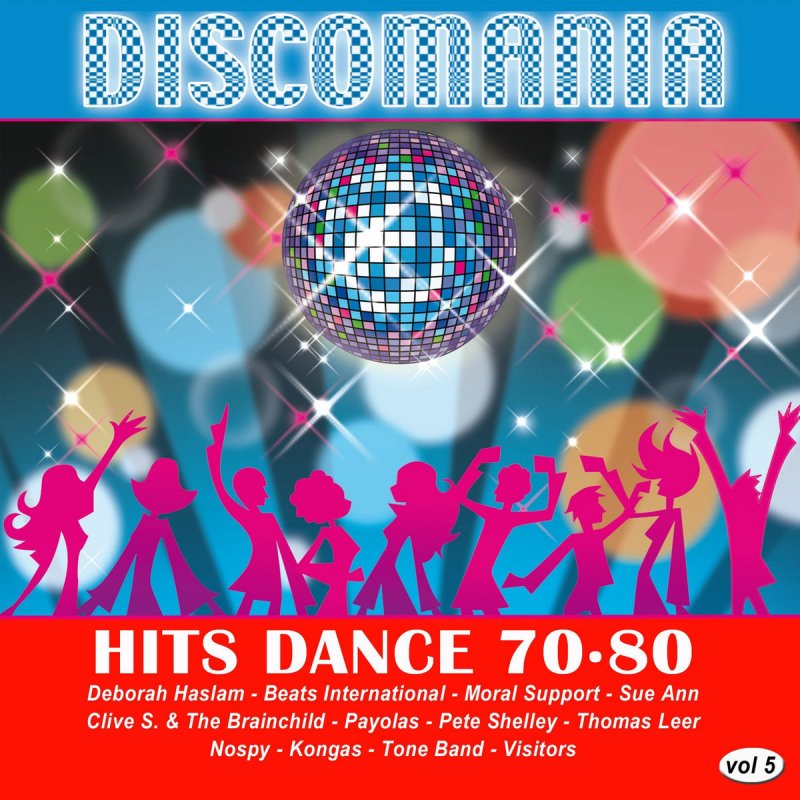 com
Show Time Dance School
A photo: vk.com
Isadora Ballet School
A photo: vk.com
Dance2fly Studio
A photo: dance2fly.com
AirDance
A photo: vk.com
Tequila Dance Studio
A photo: vk.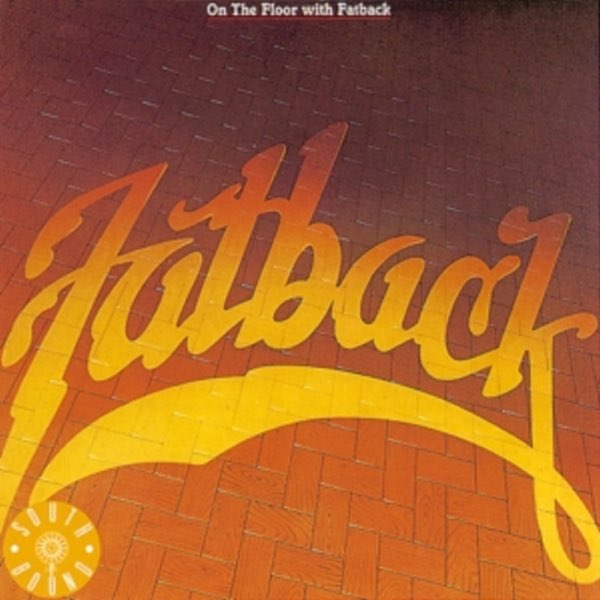 com
Amagi Love Pole Dance Studio
A photo: vk.com
Isadora Ballet School
A photo: vk.com
Do you want to be aware of all the most interesting things in the city? Subscribe to us at Yandex.Zen . Recommendations from KudaGo, plans for the weekend, interesting events, places and selections - read us where it is convenient for you.
The most interesting events in the city.

The best concerts, exhibitions and performances according to the editors of KudaGo.
View
Dance school and camp Dance2Fly
Dance2fly is a dance project from the hip-hop team Scaryfaceeez, which runs a school and a dance camp.
The main direction is hip-hop, but they will teach here both the basics of choreography and freestyle, which is necessary for the development of an individual style. Bonus - interesting acquaintances and cool teaching staff.

Peat road, 9
Ballet school "Isadora"
If tutu and pointe shoes haunt you, sign up for a class at this studio. In the beginner course, you will work at the barre and master plie, demi plie, grand plie and other basic elements. There is also a group for the intermediate level and a class for the pros, where they teach dance on pointe. The school pays special attention to classical dance at the barre and ground gymnastics, but in the schedule you can find body ballet, plastic body and jazz modern.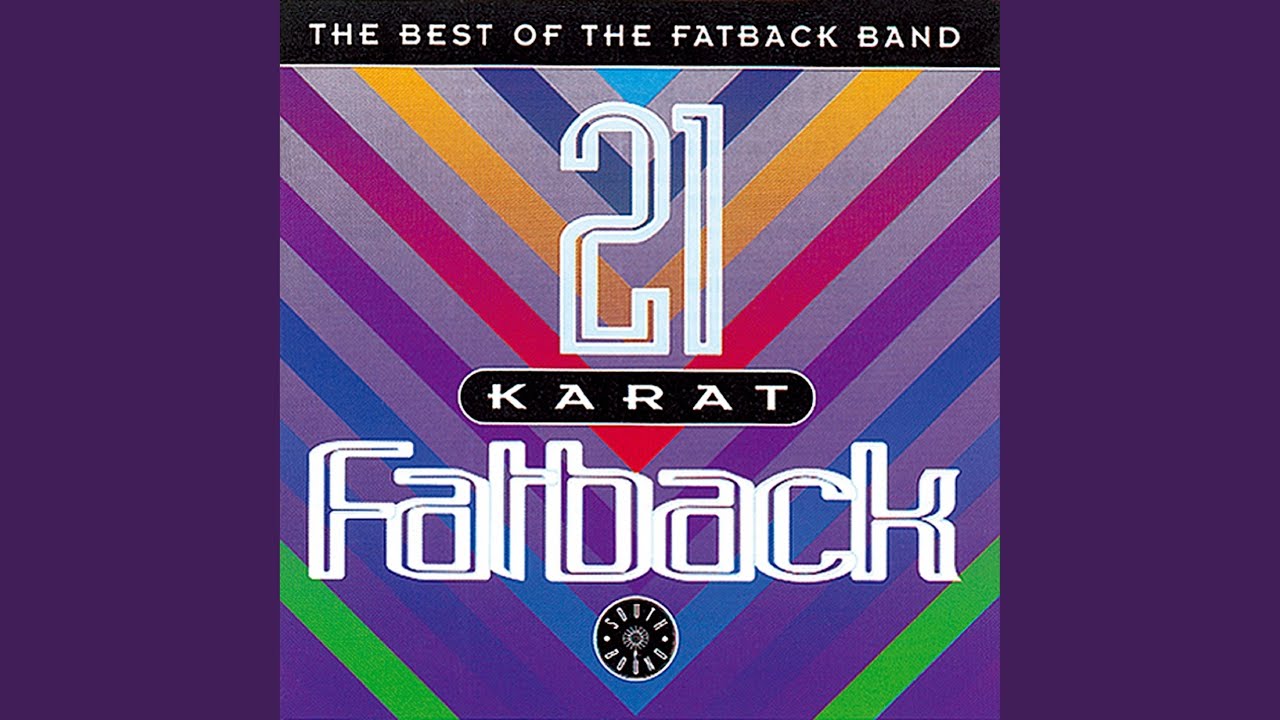 
st. Pestelya, 13/15
School of dance and fitness Studio 17
If your goal is to lose weight, choose sports such as Body Fitness, Fitball, Step Aerobics or Pilates. At Studio 17, you can also create a lesson plan and diet to get your body in order as quickly as possible. For those who do not have this goal as a priority, more than 20 dance directions are available. You can join at any time, and the first lesson is free. Jams and battles, reporting concerts on stage are regularly held for students. The most talented have the opportunity to participate in popular festivals, appear in music videos and collaborate with nightclubs. Everything is possible, you just need to start and strive for the goal!

2 Konyushennaya Square
Amagi Love Pole Dance Studio
Pole dancing is an opportunity to feel feminine, get rid of complexes and significantly develop muscles, and in the future - arrange an amazing show for your beloved.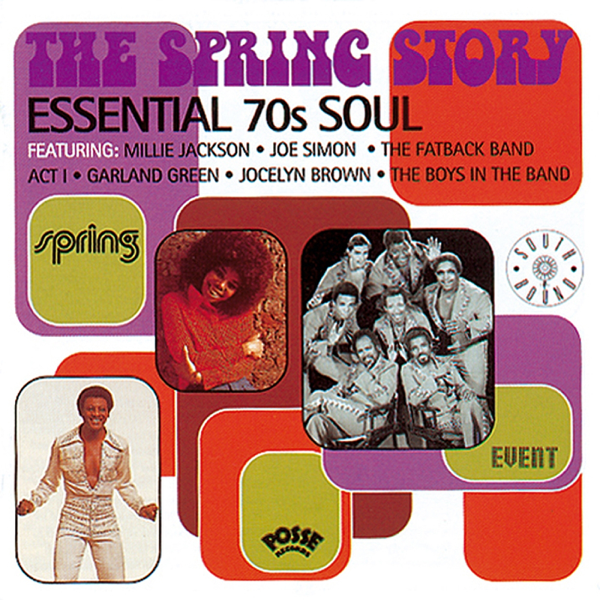 The dance combines elements of choreography, acrobatics and gymnastics. The studio teaches several directions, depending on your goals, paying more attention to plastic, stretching or acrobatic elements. Classes are held in stylishly designed classrooms. Every two or three months, dance parties are held among friends, where you can and should demonstrate your own success.

Ave. Grazhdansky, d. 111, bldg. 2

Ave. Ligovsky, d. 115, lit. A

st. Malaya Posadskaya, 17, lit. At

Ave. Aviakonstruktorov, 2

st. Avtovskaya, 16
Dance School Show Time
Modern dances will help relieve stress after a working day and improve your figure.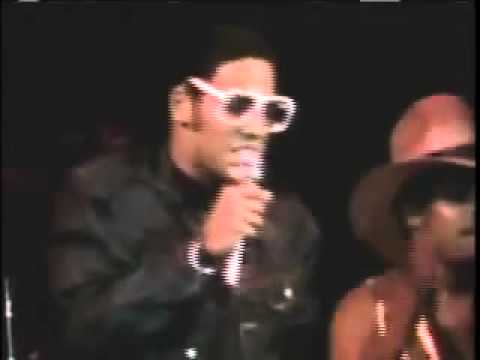 Show Time dance studio teaches Go-Go, Strip dance, Jazz Funk, Twerk, High Heels, Body Work, LadyStyle Dance, stretching and other areas. You will be able to develop grace and plasticity, take part in dance parties and filming video clips, get tons of cool photos and a charge of great mood.

Ave. Moscow, 2/6
Studio Tequila Dance HobbyClick
This studio was created in 1996 to teach foreign students. Now there are more than 100 dance halls in different districts of St. Petersburg, and the schedule includes about 100 dance styles. You can master popular styles like salsa, kizomba, flamenco or Hip-Hop, try Go-Go and Erotic Dance, feel like a ballerina while practicing at the barre, or even put on a wedding dance for the most important event in your life.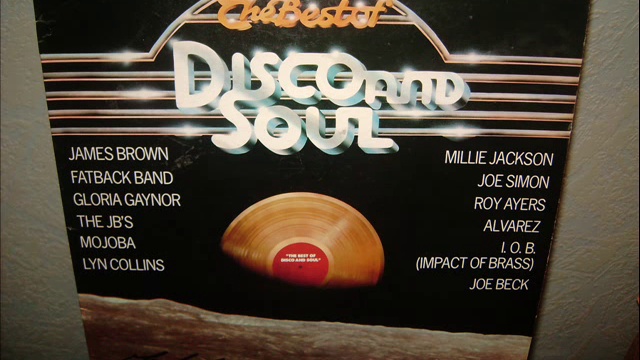 There are classes for adults and children. The studio regularly holds open lessons for beginners, and arranges dance parties and reporting concerts for its own. Specify the schedule: +7 (984) 888-45-43.

st. Malaya Morskaya, 17
House of dance "Kannon Dance"
Kannon Dance is one of the oldest dance schools in the city. Jazz and contemporary, modern and classical dance are taught here. In addition, Kannon Dance organizes many dance festivals in St. Petersburg, including master classes with choreographers and teachers from the USA and Europe, as well as a varied theater program.

st. Kazanskaya, 7v
School of Argentine tango Tangomania
Those wishing to learn the most passionate dance in the world are welcome at the Tangomania center.