How to dance in bed
Everything You Should Know About Bedography Workouts
Even before taking an at-home job and basically staying within my one-bedroom apartment 24/7, my bed was my favorite place to be. I know sleep experts warn against using your bed for much beyond, well, sleep, but I've found that bizarrely, I get more done if I'm writing from the confines of my queen mattress than I would at my kitchen table, mere feet from distraction in the form of a pile of dishes or an early lunch break. Something about rolling over in the morning and grabbing a book or my laptop feels especially languid and glamorous to me, and I'm convinced that I draft better emails when I'm still waking up and can't overthink my punctuation use. (And yes, I'll also cop to scrolling, movie-watching, and occasionally snacking between the sheets). Now that I work from home full-time, it's been more and more difficult to rise and shine: I have fewer reasons to be groomed and dressed on any sort of schedule, and if I can be real, my serotonin takes a sucker punch whenever I open my News app.
For me and many others, increased anxiety is manifested in long mornings laying in bed, avoiding or appeasing our collective angst by mindlessly scrolling or staring at the ceiling. So when I heard about Bedography—an entirely in-bed dance class—I was intrigued. What if, instead of punishing myself for not making it to the living room for a workout, the dance class came to me?
Read on for my journey into in-bed fitness and honest review of Bedography.
What is Bedography?
SERGEY FILIMONOV / Stocksy
Bedography is a live, online dance class designed to take place on your bed. Created by SassClass, each 90-minute session covers a choreographed dance routine, devised to avoid leaps, turns, or any other vertical moves. SassClass founder and CEO Julia Sokol explains, "Rather than focusing on the limitations of quarantine, we saw this as a chance to create a unique opportunity that's not available to us in-studio." Designed as a wellness class for your physical and emotional body, the class leans heavily into the "bedroom" element—according to Sokol, choreography includes "crawls, body rolls, [and] hip thrusts, set to the beat of a gorgeous song, designed to tap into your sensuality—and all taking place in the most intimate surroundings.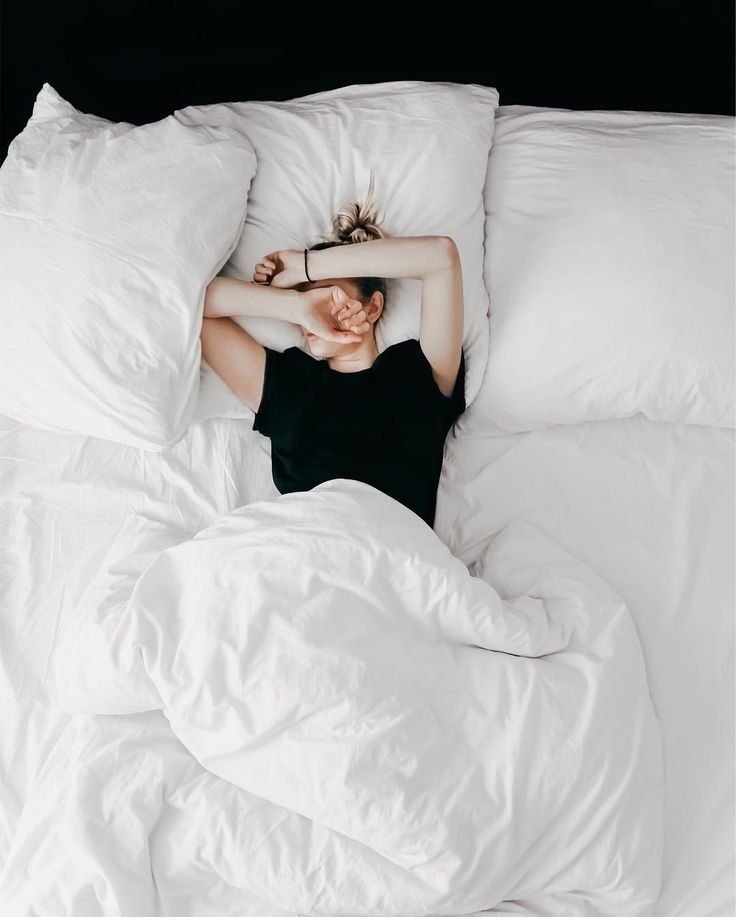 "
Benefits of Bedography
For me, personally, the benefits of an in-bed workout are self-evident. On lazy or depressed days, a task as simple as putting on workout wear can feel daunting; when the logistics of getting to class are as low-lift as possible, I'm far more likely to show up, and I can easily do it right before bed with minimal disruption to my routine. Plus, there's no denying that dance is an almost instant mood booster. "Many of us are carrying a lot of stress, anxiety, and other tense feelings inside of us," says Sokol. "Bedography is a release of these feelings, and a re-centering for women to tap back into their powerful feminine energy. A bonus side effect is that Bedography is also a great workout—you won't even realize it until you're sweating and feeling your inner thighs burning."
How to Prepare for Bedography
One huge incentive to take a Bedography class, in my opinion, is that there's basically no prep. First (and maybe most important) is making sure your bed is stable and your nightstands are clear of breakable items.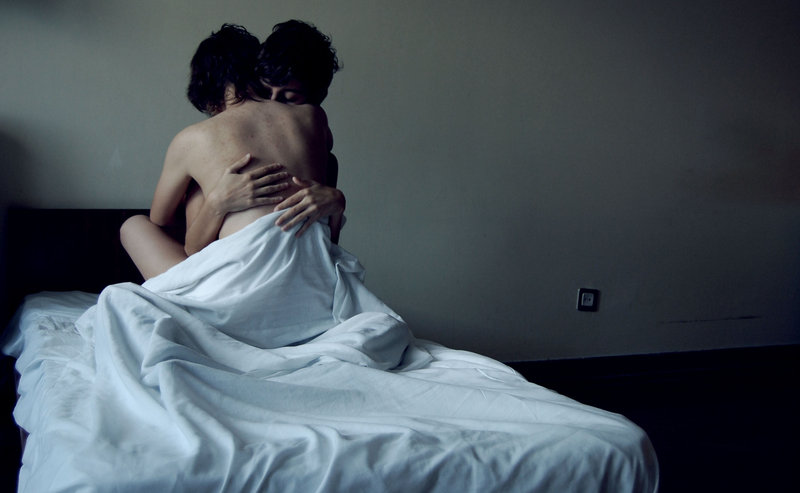 That means if you have a bed frame on wheels, lock em up.
Suggested attire is pajamas or lingerie. I recommend something comfy enough to feel effortless, but cute enough to "feel yourself" once the choreography heats up. Other than that, all you need is a Zoom account. 
If you tend to like or prefer more support, wear a sports bra under your pajamas or lingerie.
What to Expect During a Bedography Class
I admit that when I signed up, I imagined 90 minutes of gentle stretching with perhaps the occasional leg lift. In reality, Bedography was as fast-paced as any studio dance class—and I ended up loving it. You start with a brief series of stretches, which can be done on the floor (or, if you're committed to the bit, standing on your bed). After warming up, the instructor guides you through a choreographed routine, focusing on moves that keep your body low to the ground (er, mattress).
Our instructor broke down the moves so that they were easy to follow.
I enjoy dance classes but have no formal education, and I found the choreography pleasantly challenging, quick enough to require my full attention without becoming frustrating or overwhelming. The instructor would also occasionally ask us to stop and just listen to the song, which I appreciated—she didn't want us to mechanically memorize a routine, but to feel the musicality of our movements. For me, this took the class from a routine workout to a mind-body experience. Once we have the routine down, more or less, the class is divided in half, and we take turns performing.
I'm naturally neither super flexible or confident in my rhythmic abilities. At times, the vibe was vaguely lap-dance-y, and while the emphasis on sensuality makes sense (you're rolling around in bed, after all), I initially felt a little unhinged crawling around my sheets alone in my bedroom. However, as class progressed, I found it easy to let go and lean into the experience. The song choice was on point—chill, but with enough of a beat to keep me awake and engaged—and the instruction was upbeat and relatively easy to follow, even for non-dancers like myself.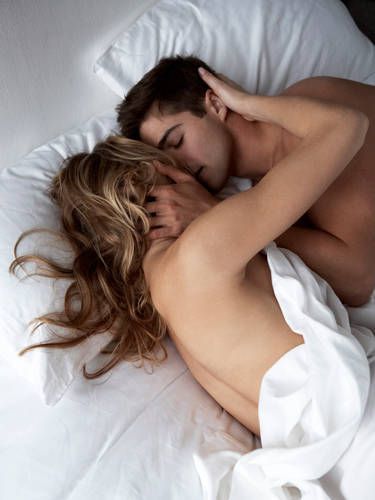 If you're shy or self-conscious, you can turn your camera off and not "perform" your routine for your classmates.
The class was full of enthusiastic participants gassing each other up in the chat box and giving their all to the routine, which definitely helped me stick with the movements when I fell behind a step or was tempted to curl up under my covers. I was pleasantly surprised by the sense of camaraderie I felt with the other women, even though we were strangers connected only through a screen. Maybe the intimacy of our locale made vulnerability a requirement, but by the end it felt like we were in a big sleepover dance party together—a definite plus to any workout class, in my book.
The Final Takeaway
The aspect of the class that initially gave me the most pause—the "sexy" component—actually ended up being one of my favorite parts. The more time I've spent alone in my tiny apartment has ultimately been an opportunity to examine and unlearn my inner critical impulses to shave or wear makeup.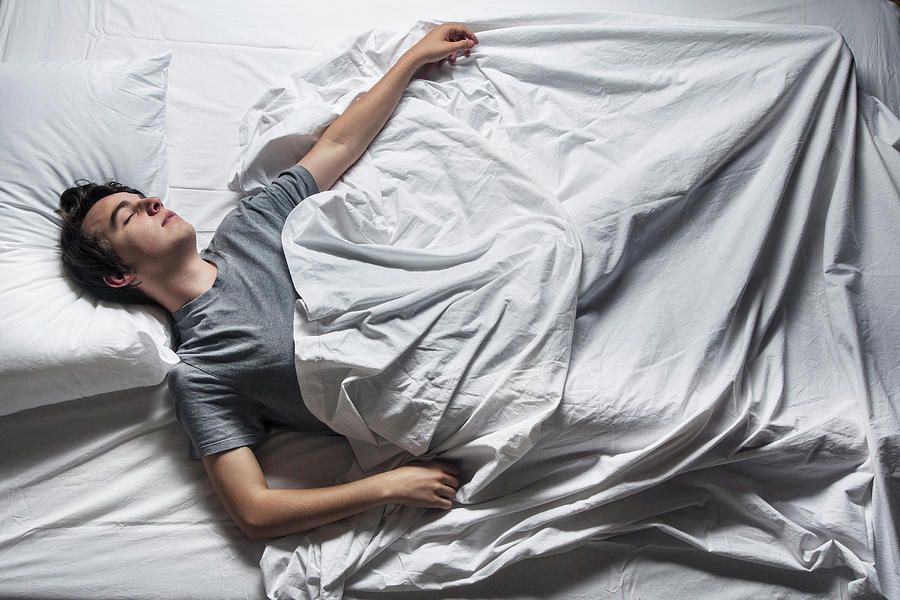 At the same time, however, I have to admit, all my alone time has made me lose touch with feeling attractive. Bedography was a welcome reminder that I was allowed to connect with and celebrate my body, no male gaze required. As Sokol sums up the experience: "We really believe that sensual movement is a form of therapy for a woman." All in all, I added a few new skills to my boudoir repertoire, and raised both my heart rate and my serotonin—and then I took a nap. If that's not self care, I don't know what is.
Exercise Tips for Those With No Time, No Energy, and No Motivation
How To Dance For Man In The Bedroom Inspired By Ciara
Shamika Sanders
, Managing Editor
Posted May 17, 2013
@shamika_sanders
Shamika Sanders is the managing editor for HelloBeautiful where she carries out a vision to uplift Black women by telling their unique stories.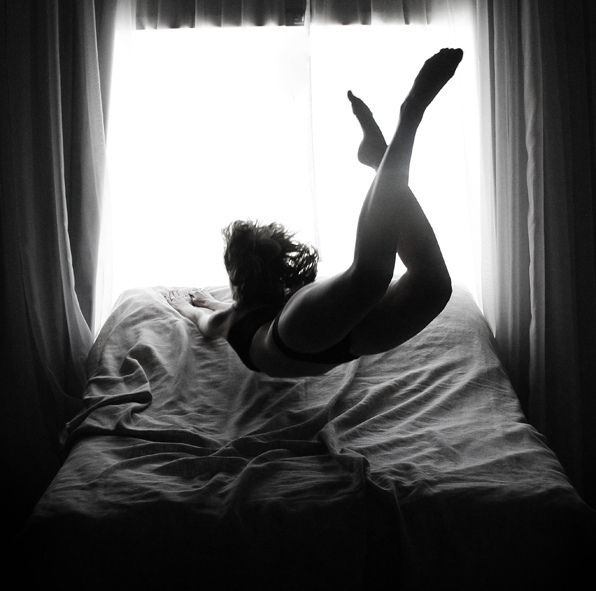 She began working at iOneDigital in 2011 and has penned articles for iOneDigital, Essence, Billboard, and has interviewed celebrities like Oprah, Viola Davis, Denzel Washington, and Regina King. Shamika is a seasoned reporter with over 10 years of experience in digital media. She is the mother of an adorable two-year-old, enjoys spending time with her friends and family, enjoys good music, and good eats. Keep up with her on social media. @shamika_sanders
Hellobeautiful Featured Video
CLOSE
There's something so intimate and sexy about dancing for your man. Staring in his eyes while you contort your body in sensual positions always sends shivers down their spine. Ciara has become the poster woman for steamy choreography. Her video "Body Party" is like an instructional for performing the act.
We've looked to Cici to help us put together a list of dance moves to incorporate into your next routine! You can find them in her videos "Promise," "Body Party," "Love, Sex & Magic," and "Ride.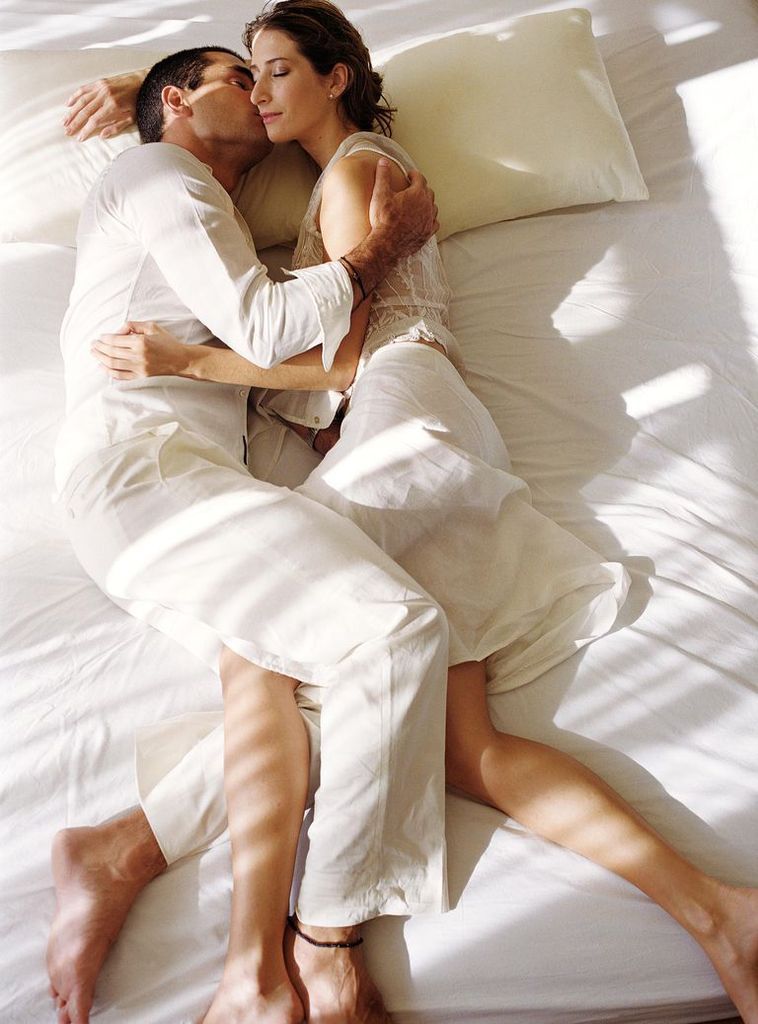 "
MUST READ: Ciara Releases Risqué 'Body Party' Cover & Full Song + 15 Of Her Sexiest GIFS
MUST READ: Ciara's "Body Party": 5 Reasons Future Is Winning [PHOTOS]
Like HelloBeautiful on Facebook to stay on top of your favorite black celebrities:

1. The Body Roll
Source:Giphy
Create an S-form with your body by rolling it like Ciara in her video "Promise."
2. The Strip Tease
Source:Giphy
Tease him with your naked body, but don't give too much away!
3. Utilitize props
Source:Giphy
Using a chair in your routine adds variety. Use it to show off the arch in your back. High heels help the legs look elongated.
4. Tricks
Source:Giphy
Putting things between your legs can be tricky, but this trick by Jamie Lee Curtis (borrowed by CiCi) in "True Lies" is a classic move and will impress him!
5.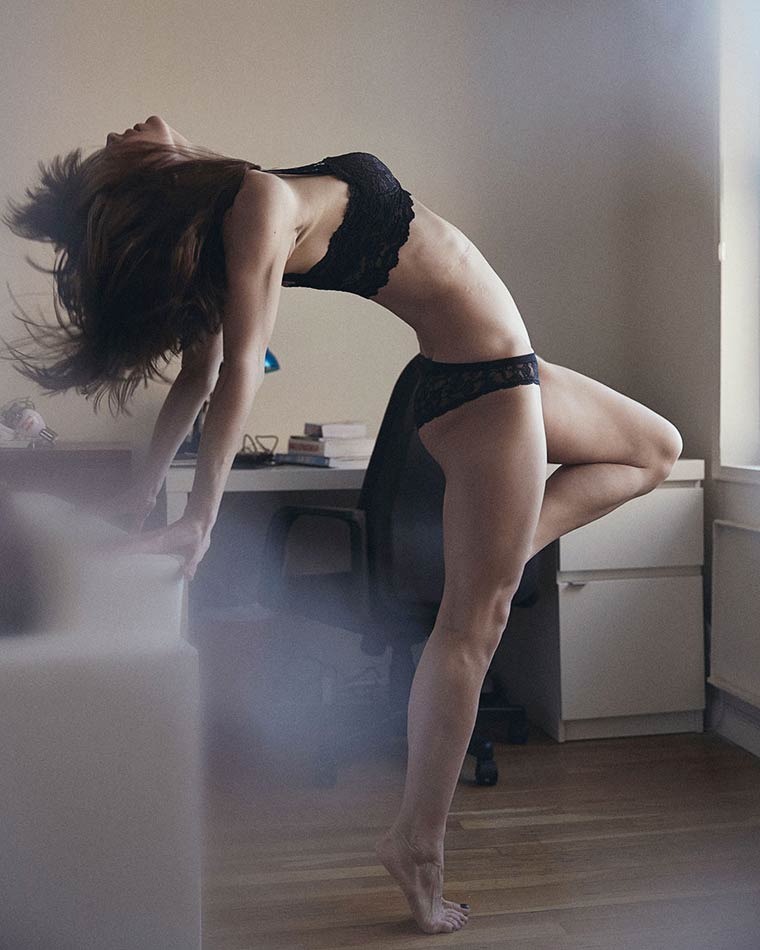 The Big Reveal
Source:Giphy
Surprise him and reveal your lingerie underneath your robe.
6. Crawl
Source:Giphy
No dance is complete without the sexy crawl. It ill make him feel dominant!
7. Touch
Source:Giphy
Don't be afraid to touch your man during your dance. Get close enough to him and entice him with your girl assets.
8. Use different angles
Source:Giphy
Ciara had the right idea when she gave Future a different angle of her back then breast.
9. A leg up on the competition
Source:Giphy
Allow him to feel and explore the length of your body by dancing from the tip of your toes to the reach of your lips!
10. Hip movement
Source:Giphy
No dance is complete without gyrating hip movement.
As R.Kelly would say, "Move ya body like a snake ma!"
More From HelloBeautiful
How to learn erotic dance. How to lap dance for my husband
Erotic dance - the art of seducing a man

What kind of man, not seeing an attractive girl on the street, does not mentally begin to undress this divine creature?!
For a man, the process of undressing women is a real surge of emotions, it is a new world, shrouded in mystery and passion. Which of us does not dream of a passionate night, of that moment when love and elements unite together, which are sometimes beyond the control of the human brain.
Our bedroom is a place of mystery and passion. This is the place where all vital problems are solved.
Having received our portion of pleasure, we will be full of strength and energy, we will rejoice even on a cloudy day.
The power of sorcery
The bedroom is the keeper of our secrets. Miracles happen in this room and our sex life is transformed.
One of the stages of learning the mystery is erotic dance . He has been assigned one of the leading roles.
You have been waiting for this night for so long, and now a miracle has happened, the person whom you consider the object of your love is next to you. The dream came true. Now the main thing is to captivate your partner with an interesting game. He is waiting and hoping that you will give him those unforgettable moments that he will keep in his memory for a long time.
You should try to be seductive, to show by your temptation that you are exactly the woman that he needs so much in life.
And for this a woman has to put in a lot of effort. She must show her skill and her inspiration in this difficult science called "witchcraft". You must be able to make sensual movements and must put all your power of seduction into them.
The science of victory
You don't have to learn how to dance Gogo or New Burlesque.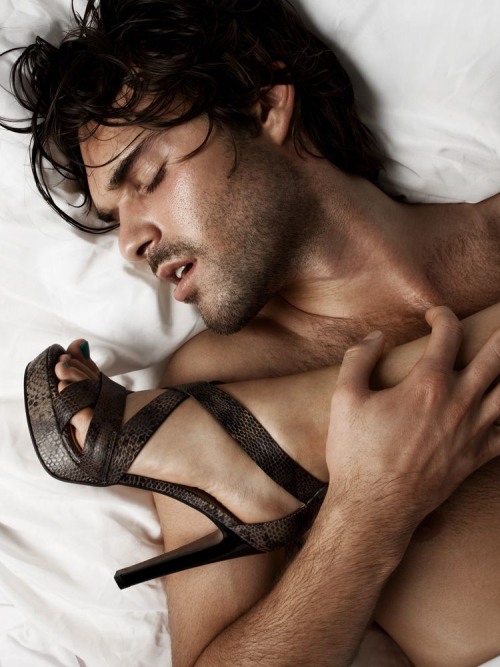 But to have the simplest basics of seduction is your duty.
You should not confuse "house" striptease with Gogo or New Burlesque dance. "Easily put on" Gogos can only fire up the audience, and your task is much more difficult. You need to get your partner to come to the point where he loses control of himself.
This night, all means of struggle are good, as long as the woman feels like a winner, and the winners are not judged, they are admired.
Perseverance and labor
Everyone knows that persistence and hard work always lead to the desired results.
No worries. You have seen more than one movie that made you admire the female erotic dance. You haven't lost everything yet. Each of you can learn this craft. In almost every city there are all sorts of courses where you will be taught the important moves of seduction. If you live in a small town, don't despair. There is a mirror in front of you… Train, dance. This is very useful, as the process of dancing burns calories.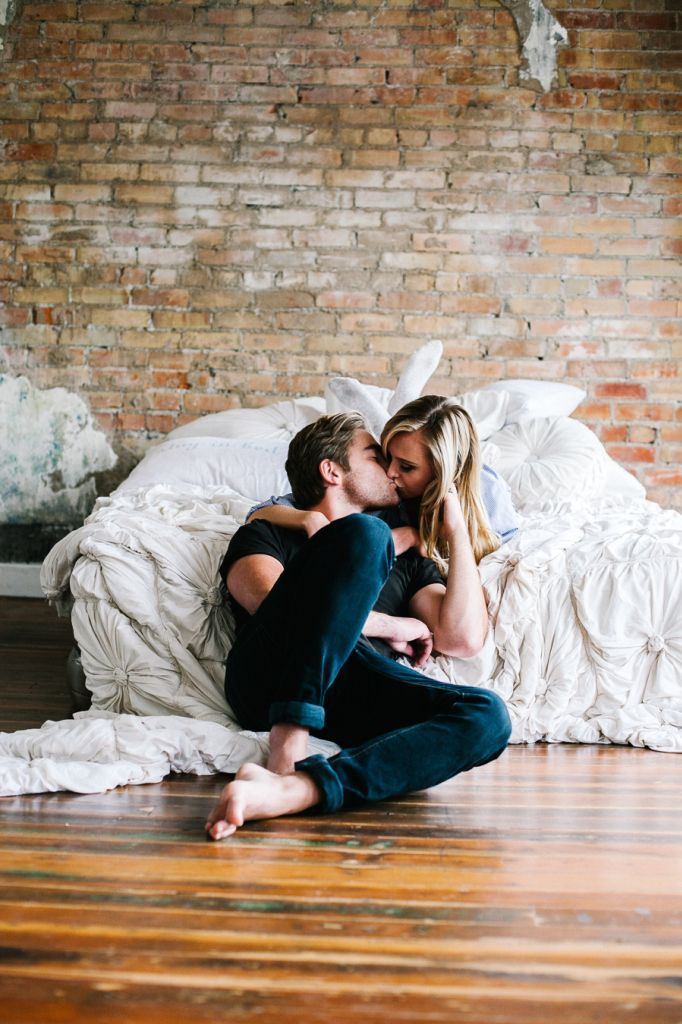 You will learn not only to dance and seduce a man, but also to declare war on excess weight.
However, you need to understand that after five or six hours of training you will not become a master. This is hard work and you need to endure it, master it, if you want to bewitch a man. Nothing happens without difficulty, and no one will bring your happiness to you on a silver platter. Try to master at least the elementary art of erotic dance. This art can bring freshness to a relationship with a loved one.
Preparatory process
Remember that erotic dance is the true art of seduction. Those women who can dance, they are more likely to captivate a man.
You must learn to move freely and sexually, you must learn to make your body flexible and graceful. Having mastered the dance moves, you will be able to create your own improvisations to any music.
Under the chords of relaxing music, you just want to dissolve in the sounds of a melody next to your loved one.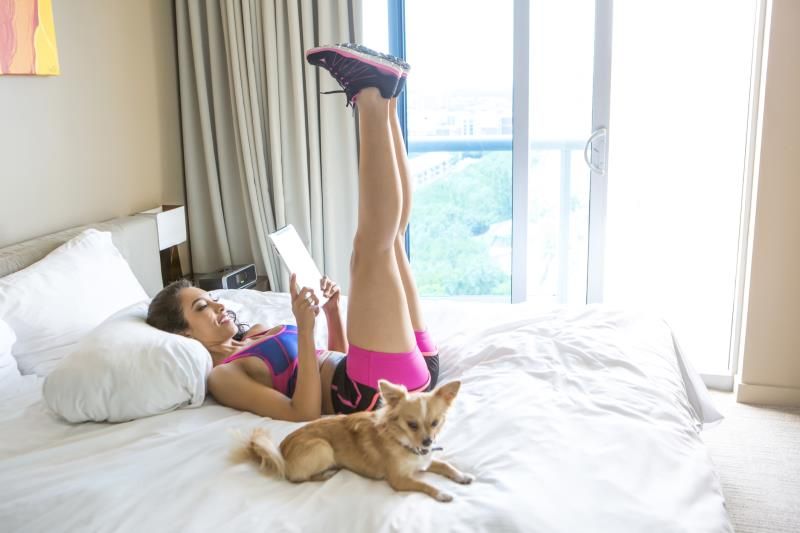 The body becomes beyond our control and begins to move plastically, smoothly, slowly, like the body of a panther or a cat.
You need to learn how to move from smooth music to rhythmic music. You should learn to make clear and sharp turns, it would be nice to learn to "own" some parts of the body: arms, hips, head, stomach.
You must impress your loved one, you must be different from his previous woman.
It makes sense to learn a little choreography and hone your skills to impress your loved one.
Above all, it is important to create a pleasant atmosphere. This is the atmosphere in which you will feel confident and at the same time relaxed. You should let your loved one know in advance that tonight will be a special evening, completely different from previous evenings.
Retreat
Before starting erotic dances, you can pamper and relax your one and only in the bath, you can gently wipe his body with a towel, slowly describing each fold of the body, while whispering tender and affectionate words in his ear.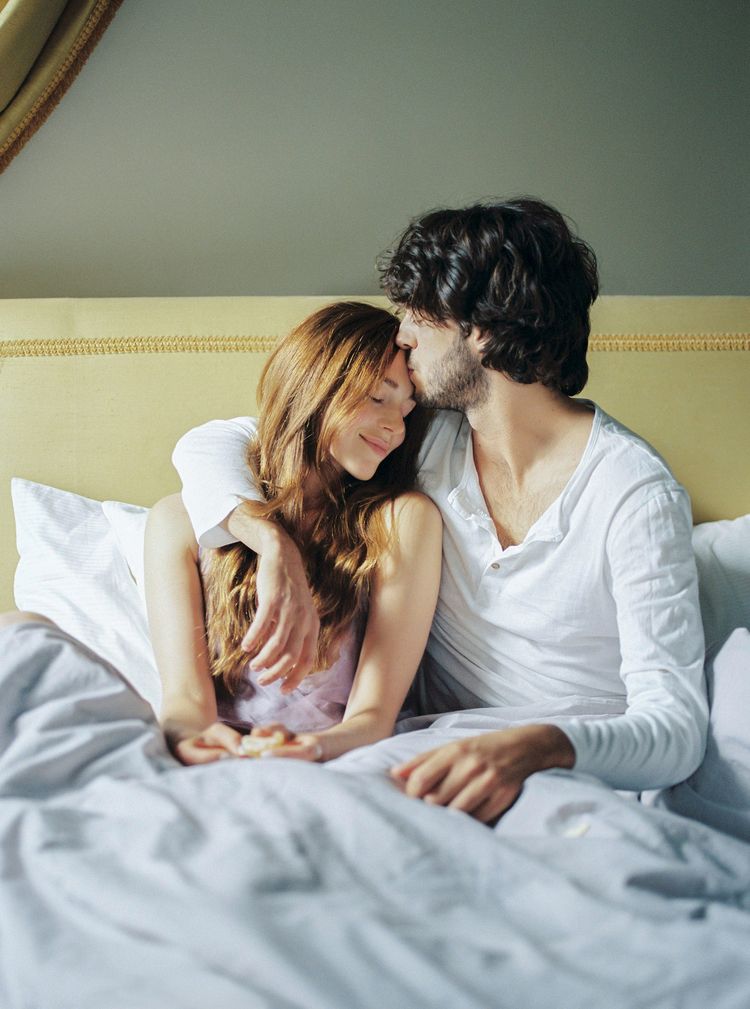 You must set your partner in a lyrical way in advance. He should be ready for the fact that you will surprise him with your originality and uniqueness.
Basic golden rules
Before you conquer your one and only trade as a beginner stripper, don't forget about the correct timing. Meet him after work at the door of your apartment with a gentle and affectionate face and do not forget to say a compliment.
Make sure that the apartment has a pleasant, relaxing atmosphere. Cheer him up, let him feel that you need him, and that he is the most desirable and most beloved man for you.
Try to "turn" his head with the help of the dance. Let him feel that this erotic dance is for him, and only for him.
Don't forget to cast dance-like looks at your loved one while dancing. It's no secret that your eyes and your movements can say much more than words. Take advantage of this opportunity.
Try to undress slowly and with pleasure.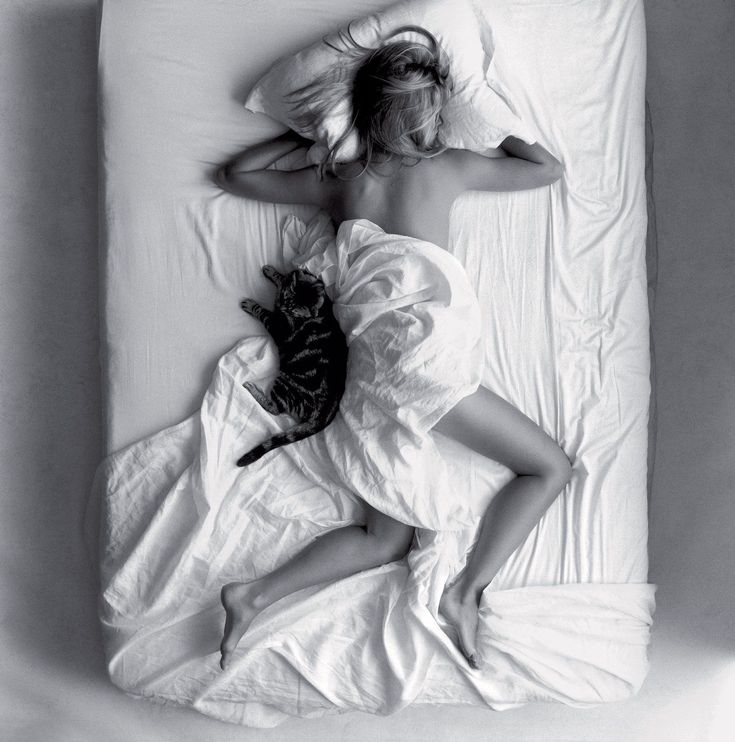 You should see a fire in his eyes, which, igniting every minute, can turn into a flame.
Don't forget to involve your partner in an erotic dance. He will be grateful to you for this.
The ability to control one's body makes a person more confident and free, which undoubtedly helps in many life situations. In dance, a woman feels her strength, her grace and her perfection. Remember that the application of the acquired skills depends on your female fantasy and your inspiration.
Who will help a woman seduce a man , showing his sexuality. To look more sexy and seductive, during the dance try to periodically look into the man's eyes, but it should be natural and in no case should you constantly "stare" at him. When dancing, try to let him know that you are dancing with him and that he is not like everyone else.
To make a man guess that you like him during slow dance you can put your arm around his neck, but it shouldn't look vulgar or overtly sexy.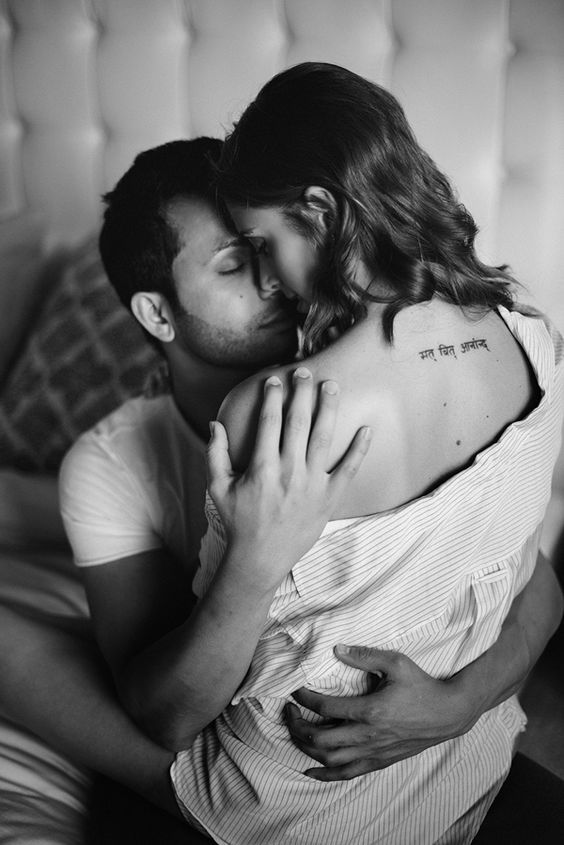 Also, when you slow dance, you can turn your head to the side and get a little closer to him, so he will feel the captivating aroma of your perfume, which will help awaken desire and interest in everyone in you.
To seduce man dancing your appearance is very important. The most important thing is that while touching you, he does not feel discomfort. Therefore, there should not be any varnish on the hair, cosmetics should be used very competently, to a minimum, "Amazon war paint" is categorically unacceptable. You should also pay special attention to your wardrobe. Your clothes should be soft and pleasant to the touch. play a very important role, so when a man touches you, you must do everything so that he wants to repeat his touches.
If a man behaves passively, then you should tickle his feelings a little with some sexy ones. For example, straighten your hair and, as if by chance, run your hand over your knee. If, in addition, there is a romantic atmosphere around - pleasant music plays and soft lighting is on, then your efforts will soon be rewarded and the man will succumb to your charms.
But don't forget that you have to be on the lookout and watch the guy's reactions. Flirting with him in the dance, touching him, you get into his intimate space and this man understands that you want something. Here it is important that he understands correctly what you really want. The main thing for you is that he feels the warmth emanating from you and wants to shorten the distance between you, spend his time and energy on you. But if you put too much pressure on him with your charms, then he may perceive your desire as a hint of a quick transition to, bypassing the bouquet-candy period of courtship. Therefore, if a man behaves actively, then seduce his touches should be kept to a minimum.
I would also like to note that it is welcome if in your evening wardrobe for dancing will be all sorts of accessories. It can be elegant earrings, beautiful beads or a bracelet. Such little things will give you extra charm and show your personality.
Do you know that the erotic, seductive dance of your beloved is one of the ten erotic fantasies of the stronger sex? So why not pamper your loved one? Therefore, today the site will delight you with information on how to arrange an amazing one.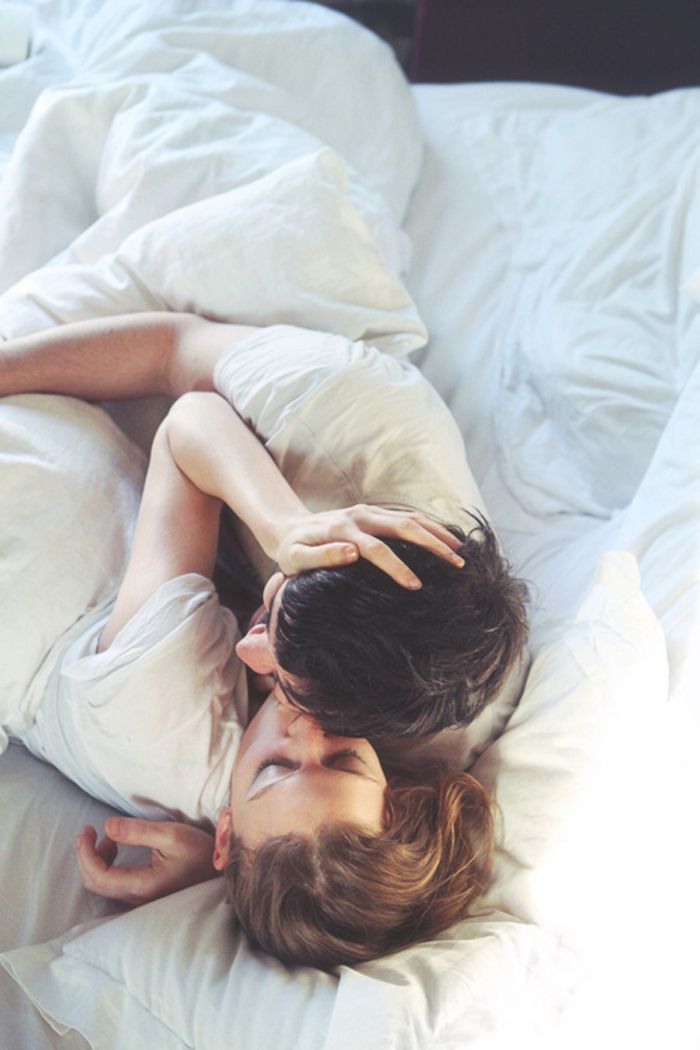 Let's start with the fact that down with all the complexes, you do not have to weigh 48 kilograms, and pose with a glass of champagne, wearing only a huge red bow on your chest. Here, the main thing is to remain yourself, but you simply have to move beautifully and undress excitingly.
Look.
The eyes can say a lot. When dancing for your loved one, try to look into his eyes. Your look should be playful, voluptuous, a little seductive, saying how you want it, but not dreary, expressing: "I'm already tired of squirming!". The dance itself should give you pleasure. Slowly look away, and then sharply return it to the eyes of your lover, such a maneuver is very enchanting.
Lighting.
One of the important things is refreshment. And it is better if the lighting is subdued, turn on the sconces, or better, light a few candles. The game of shadows will add mystery, and you will feel more relaxed. And if during your speech you were seized by shyness, call on your sense of humor to help, a joke will always defuse the situation.
Clothing.
You need to dance in the "right" clothes, which you can easily take off without getting confused with numerous buttons. The classic of the genre is a men's jacket with a tie on a naked body, or a men's shirt, thongs, stockings and high-heeled shoes. Entering the image, do not rush to quickly pull everything off yourself, the movements should be slow and tempting and not necessarily completely naked. It turns out that naked ladies are only 40% more exciting than men, this is what inflames their imagination, and what's behind the "frame".
Dance.
The working tool of a real dancer is a pole, but as such, it is not found in the apartment. But for sure there is a chair with a high back. Turn it back to your partner and slowly lower yourself into the seat, showing off your legs. The next chic maneuver, holding on to the back of a chair, smoothly bend in the lower back, showing the buttocks ... No chair? It's not scary, you can dance in the doorway, leaning against the jamb with your back and bending, and sliding your buttocks over it.
After that, you can kneel down... and then only your imagination... Most importantly, your movements should be natural, slow and seductive!
Music.
Of course, music, without it lap dance impossible. Choose the one that you both like. And if you like pop and your partner can't stand it, it's best to look for a compromise. By the way, your movements should be in time with the music. And they can be different: smooth, sensual and slow, sharp and fast. Do not forget that your goal is to tease and intrigue, so in the process of dancing you not only get rid of clothes, but also stroke yourself in the most seductive places: breasts, hips, stomach.
Time.
No comment, a beautiful seductive dance intrigues and fascinates, but don't overdo it, five to seven minutes is enough. After all, your goal, unlike real strippers, is not just to give pleasure to the dance, but also to drag him into bed, isn't it ...?
Pearl bracelets can also serve as decoration during the dance.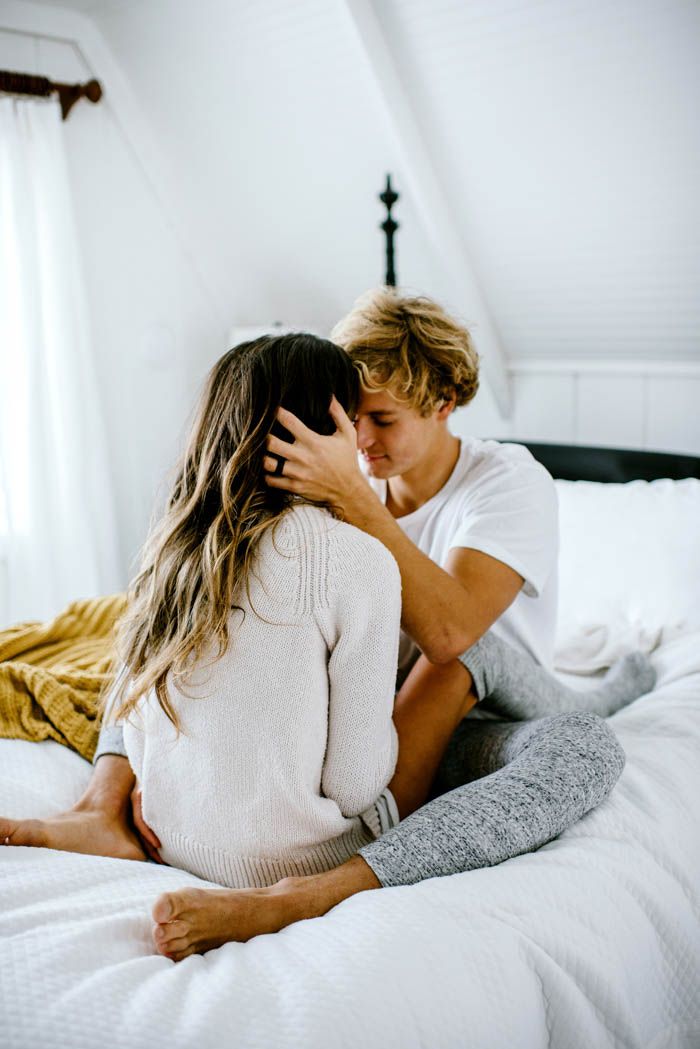 Which have always adorned a woman. The man will be amazed by your serious approach and will be in your hands. Don't miss the moment, order now.
Year after year, many girls and women ask themselves the question: what to give a loved one?
Some do not want to deviate from stereotypes, and without thinking twice, they buy something necessary for everyday life or for personal hygiene.
For example: screwdriver set, cologne, razors and more. But, if you want to make an unforgettable gift to your loved one, then we will help you in this choice - an erotic dance as a gift for a man will be a great option!
The most original gift
What gift can surprise a man? It must be original, enchanting and, most importantly, sexy. The most suitable choice is erotic dance. To do this, you need to follow a plan for its preparation.
First of all, you need to acquire skills in the field of erotic dance.
To do this, you can sign up for strip plastic lessons, where professional choreographers will teach you the art of undressing sexually to the music. But I warn you, such activities at this stage of life are not cheap! Therefore, there is an option to download online strip dance lessons or watch a number of videos on this topic.
If you calculate your figure is not ideal, then you can visit the strip aerobics. This is a great way to tighten your forms, as well as become more flexible and plastic.
Of course, no one canceled self-improvement. You will have to take some time to get to know the capabilities of your body and prepare a series of clear movements. But, in no case do not prepare a clearly choreographed dance, because in a sexual gift for a man there must be improvisation in order to give free rein to your feelings. And also be sure to spend some time in front of the mirror to hone facial expressions.
If you decide to give a man an erotic dance, pay more attention to the beauty of your body, and not the correctness of the movements, because in front of you is your beloved man, not a choreographer.
Entourage
For your unforgettable surprise, your loved one needs to prepare a place where, in fact, everything will take place. Be sure the room should be twilight and candles to create an intimate atmosphere. You can still use an aroma lamp, but after consulting with experts in choosing the oils used.
If you are embarrassed, due to lack of experience, in speaking in front of an audience, try to illuminate the place of your performance more brightly, but at the same time darken the place where the hero of the occasion will be as much as possible so as not to see his face.
Some women say that in the first minutes of an erotic dance for a man, they did not know where to put their hands, so you can use additional items, such as a hat, scarf, chair, etc.
Clothing

To make your gift sexier, opt for well-fitting and flattering lingerie.
A more suitable color for this kind of dance is red. Many scientists consider it the most exciting.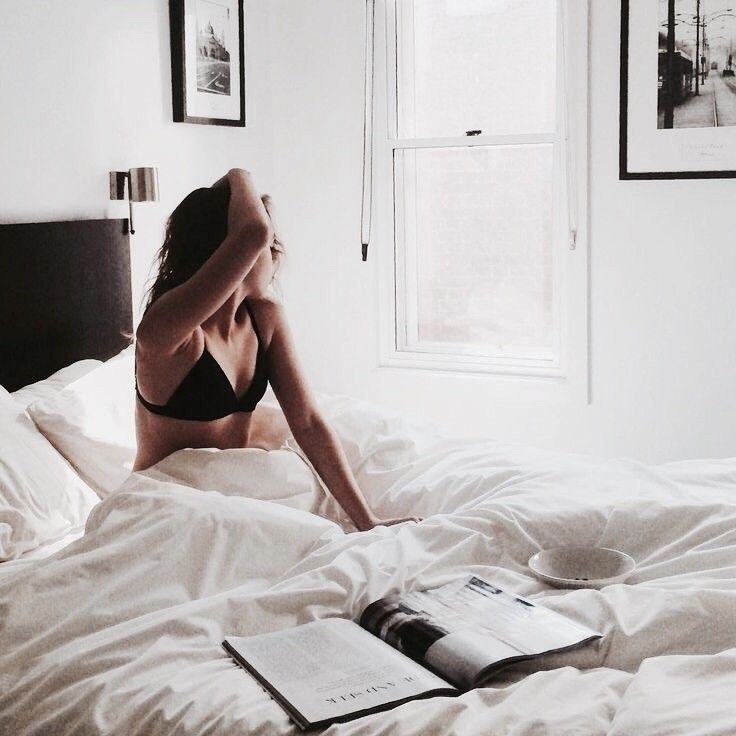 Music

For erotic dance, choose the music that touches your feelings and awakens in you a passionate desire to dance.
Of course, it is better if it is a slow composition, preferably one with which you and your loved one have positive memories.
Charming look
The guarantee that your erotic dance for a man will go with a bang is your look. Do not look at the wallpaper or at the ceiling. Look only into the eyes of your partner, without looking away!
The final touch
To set the man right before your surprise, or take a bath with rose petals and wine together. This will set it in the right direction.
Do not be afraid to be sexy, because in front of you is your loved one who loves you. Be sure - your man will appreciate such an extravagant gift!
Approx. author: Men do not read. :)

Evening.
For the man you love, you can cook a delicious dinner, light candles, on the table - a crimson tablecloth, two glasses on a high stem filled with Laurent-Perrier wine (it is possible for others, it is not so important).

And you can add something else to all this!
You apply a pleasant, sophisticated fragrance on your body, wear beautiful underwear in red tones, stockings, high heels (this is a must) and above... One detail is important here. You don't have to wear an evening dress, but you need to wear something so that there is more to shoot. The bigger, the better. For example, a revealing blouse and skirt.
Why? But for what - you will dance a striptease. Yes yes exactly!
But just let it be unexpected for him.
And here comes the beloved…
You put him on a chair and turn on the music (for example, Clara Morgane feat. Six Coups Mc - Strip tease).
Important: Dear, beloved and dear, you must warn that you must not be touched! You can't and that's it!
So... let's go...
Stand in front of him and begin to slowly move to the beat of the music. The emphasis is on the hips. Their movements should be rhythmic, in time with the music.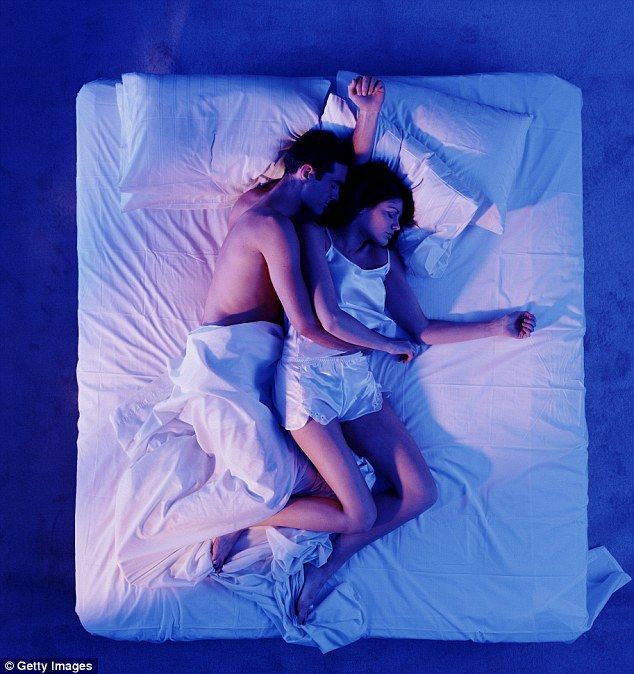 You look at yourself and caress yourself with your hands, along the body, along the clothes. Swipe the back of your hand over your face, across your chest and further down, like your hand is an autumn leaf that has fallen from a tree and falls down. The movements must be very smooth. Then slowly take off your blouse and throw it on the floor. While looking at him.
Then you turn your back to him, and take off your skirt, teasing with your ass. You twist it, move it, stroke it. In general, anything, but the most exciting.
Then come to the chair on which sits this charming creature - your beloved man. Put one leg between his legs, and throw the other on his shoulder. (Just don't say that this action is not possible. If this is not possible for you, the gym and other institutions cry for you. They are waiting for you). Now you need to slightly cuddle up to him, and rub just a little. You can't touch! Don't give it to him. (Hit your hands a little. Well, or ... you better know how to deal with your man).

Then sit on it and start moving your hips, leaning back a little. Touch him: stroke his face, lips, nose with your finger. Run your hands through your hair. Then touch your lips to his lips, but do not kiss! Now you are just teasing him, warming him up. Then let your chest touch his lips, but immediately lean back.
Next, stand up, turn around. Sit on your man with your back to him and move as if you are making love to him, but very, very smoothly.
And again you get up, move away from him, turn your back to him, wrap your arms around yourself and sway from side to side to the beat of the music. It looks very impressive if the hair is long. (If the hair is not long, it must be grown out. Men like long hair. Most of them). Then unfasten the fastener on the bra.
Unbuttoned? Wonderful. And now it is very important to remove it correctly! First remove one strap, then the other. And throw the bra at his feet.
And now, ladies, let's take off our panties!
So, how can you take off your panties.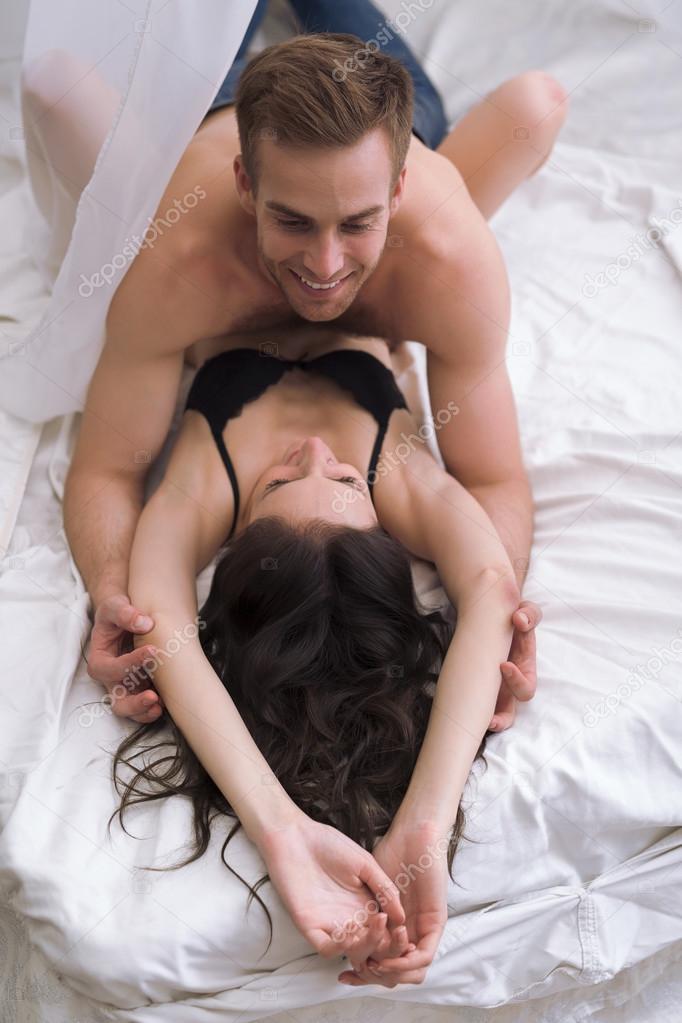 There are several options:
a) Standing in front of your beloved, slowly pull them together.
b) Get on the floor, on all fours and slowly lower yourself like a cat on your stomach. Then you roll over onto your back, slightly raise your legs bent at the knees, your ass and pull them off.
c) Come up with something yourself.
Well, when you take them off, what will you do with them?
Of course, you need to send them to your loved one. Throw them to him. Throw it straight in the face.
Now it remains to undress him - his dear!
Approach him, sit down between his legs on his knees and unbutton his pants. Then sit on top of him and slowly, very slowly, unbutton each button of your shirt, touching your lips to every bare area of ​​\u200b\u200bhis chest. (If he himself has not undressed before).
Everything!
Come on... kiss him sweetly, tenderly, passionately, passionately! Yes, whatever! :)
Marquise Angi
5 twerk techniques you can use in bed
Initiative in bed is no longer a male prerogative.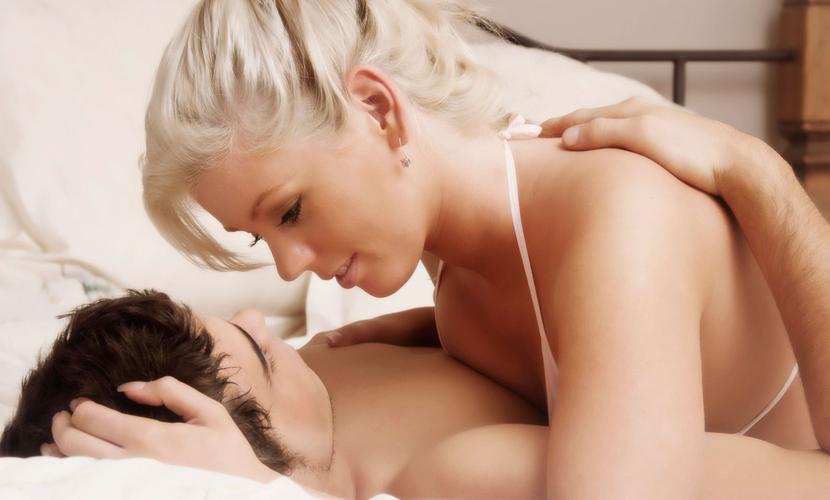 It's time to take responsibility for pleasure in your own hands, reveal sensuality and learn to enjoy the process.
Website editor
Tags:
Dancing
twerk
Prelude
Getty images
If you feel high from your body and movements, then the pleasure goes to a new level. To please yourself and your loved one, it is not at all necessary to be a regular client of sex shops, to know a thousand different positions and change them, as in an acrobatic show.
World-class teacher and founder of Twerk Academy Jamie shared techniques to help you become more liberated in bed.
Jamie
Founder of the Twerk Academy
Where to start?
Don't forget to prepare for the meeting: dim the lights, light the candles, put on fragrant body lotion, put on nice underwear that you like.
You don't need to buy a challenging set that makes you feel uncomfortable. Take care of yourself and remember: first of all, we are talking about a new experience for you and vivid impressions.
Sit your loved one on a chair or bed and start moving slowly. Turn on a pleasant melody in advance that will set the right pace, or keep your phone nearby with a prepared playlist. Music will help you relax, and your movements will become softer and more flexible.
Here are three hot tracks just for this occasion:
Tank - When We,
Tank - Twisted,
Yes Boss - Hess is more.
Move a little before your boyfriend arrives, feel your body, tune in to the right wave. And when you start dancing for a partner, then forbid touching yourself, let him just watch.
Don't worry about the choreography and don't try to do too complicated elements.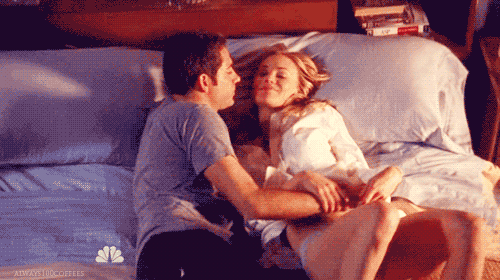 Remember, you are not in a competition and you are not competing with anyone. Get high from the dance, from yourself, let your partner feel your energy. And in shoes with heels, movements will become even smoother and more beautiful.
Standing wave
If it's hard to come up with dance moves, then this element is just right. Make a standing wave, and then effectively lean on your hands for shaking.
Perform the element in various variations: bend from side to side, then forward and backward. Stand in front of your partner and slide down, standing with your back to him. Bend beautifully when lifting up, expose your buttocks and slap them with your palms.
youtube
Click to watch
Is the partner involved and needs to continue? You can start techniques in bed.
Wave on the bed
Spread your knees wide and bend at the waist, start moving forward, then up, then back.
Remember the childhood game of limbo, when you need to crawl under a tight rope. By the way, the wider the knees are apart, the more beautiful the pose will look. Work your pelvis and chest. So you will rub against your partner's hips, which cannot but excite you, and for greater heat at this stage, forbid touching yourself.
youtube
Click and watch
An element can be made not only vertically, but also horizontally. You seem to be sliding over a man, lightly touching him with your chest.
A wave from side to side will look beautiful in the following execution: start moving your head to the left, taking your whole body with you, then repeat in the other direction. At this stage, ask your loved one to reduce their ardor, because the most fiery techniques are yet to come.
Basketball Shake
Butt is everything to us, no matter what size it is. If you are not used to physical activity, it is better to put your hands on the sides or on the chest of a man - it will be easier to relax your back.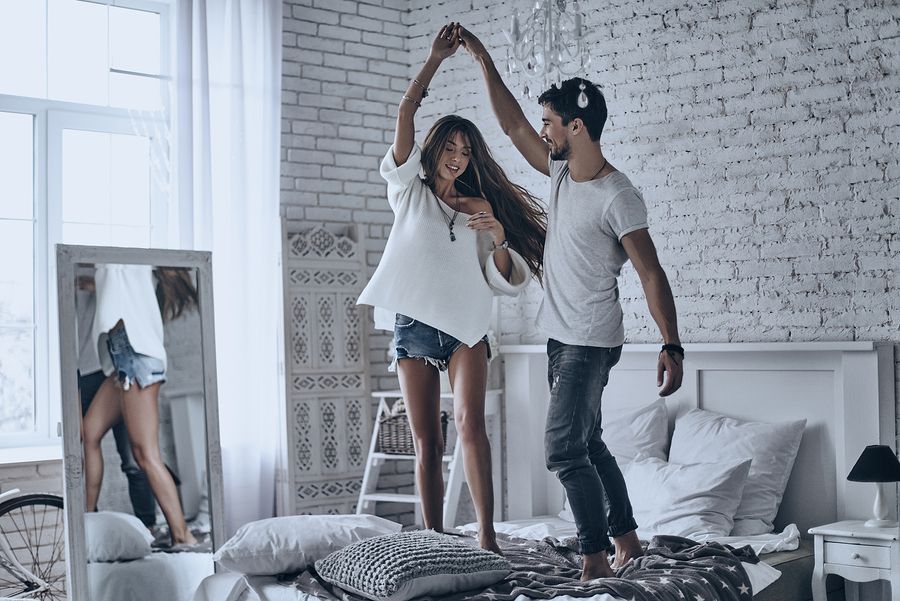 Bend at the waist, draw in the stomach and start moving the pelvis up and into the starting position. Work the lumbosacral region up and down - imagine that you are moving behind the hand that dribbles the basketball. Important: the muscles of the buttocks should be relaxed. Sit your partner in the back so he can enjoy the views.
youtube
Click and watch
While moving up, you can lift yourself up by pulling your knees towards the middle. So the toss with the buttocks will look more spectacular, and the shaking will be more powerful.
Hip rotation
You will quickly learn this element. To start, slowly move your hips to the left, back, right and to the starting position, and then connect in a circle. The more stretch in the back and thigh muscles, the more beautiful the movement will be. Make drawings while rotating, connect your hands: hug yourself, run through your body, run into your hair.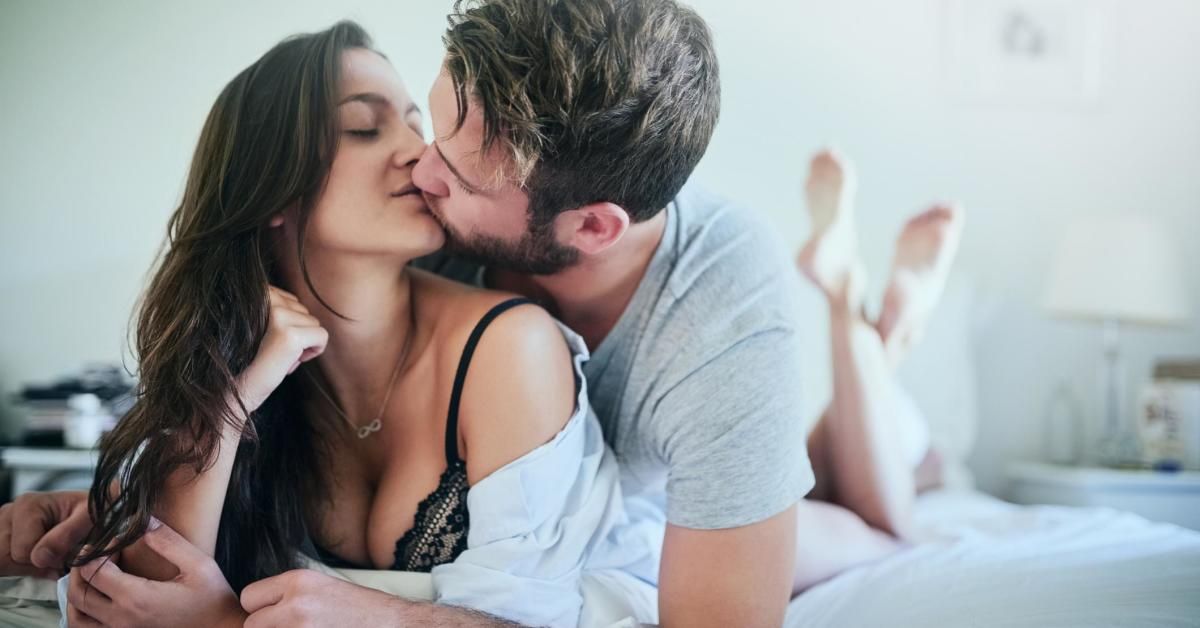 Raise and lower your ass while rotating.
youtube
Click and watch
Wow! I think there will be a real fire in the bedroom soon.
Ping-Pong Technique
The technique is based on successive contractions of the buttocks. If you devote time to exercise every day, the butt will become more elastic and toned, and the buttocks will acquire a beautiful rounded shape. The movement will not work right away, but don't give up. At first, the muscles resist, but each time the result will be more noticeable.
Technique: kneel with a straight back, alternately contract the left and right gluteal muscles. If stretching is not enough, put your hands forward for convenience. This movement is built on the contrast of contraction and relaxation. The more you can relax your buttocks, the more beautiful the movement will be. Change the pace, move the halves alternately and together.