How to dance electronica
16 Awesome Dance Moves To Try At Your Next EDM Festival
Whether you're a first-time festival goer or a seasoned veteran, there are a plethora of dance moves that you can choose to vibe out with at your next electronic dance music festival.  To help to get you started, or to help you to beef up your current dance-move roster, we're here with 16 glorified dances that will help you feel the music from beginning to end. To help to get you started, or to help you to beef up your current dance-move roster, we're here with 16 glorified dances that will help you feel the music from beginning to end. Try out your moves by tuning in LDP Radio every weekend for the best electronic dance music mixes.
16. Convulsion
Photo via Consequence of Sound
Level: Beginner
This one isn't so much about self-control.  When the music hits you, sometimes you just can't help it.  Did you hear that drop?! Let the energetic beat takeover and dance your excitement out.
15.
Dance Walk
Level: Intermediate
This is somewhat of an involuntary dance.  When you're walking to the restroom or the snack tent, and you're just boppin' along, shuffling in strides, you're dance walking.  And you didn't even know it.
14. Pump It
Photo via Tumblr
Level: Intermediate
This one is for everyone as the dance move itself has stood the test of time. (Okay, so it's stuck around since the 80's). Either way, raise your arms up and let me see you work. Pump it.
13. Jump Around
Level: Beginner
You don't need any dance skills for this one considering there are no, well, dance moves involved.  Just feel the rhythm and jump. Jump left to right, right to left, front to back, or in a circle. JUMP!
12. Shuffling
Photo via Business Insider
Level: Expert
First the "T-Step", then some arm movements, and now the "Running Man," shuffling has an evolving style adjusted to each dancer's unique style.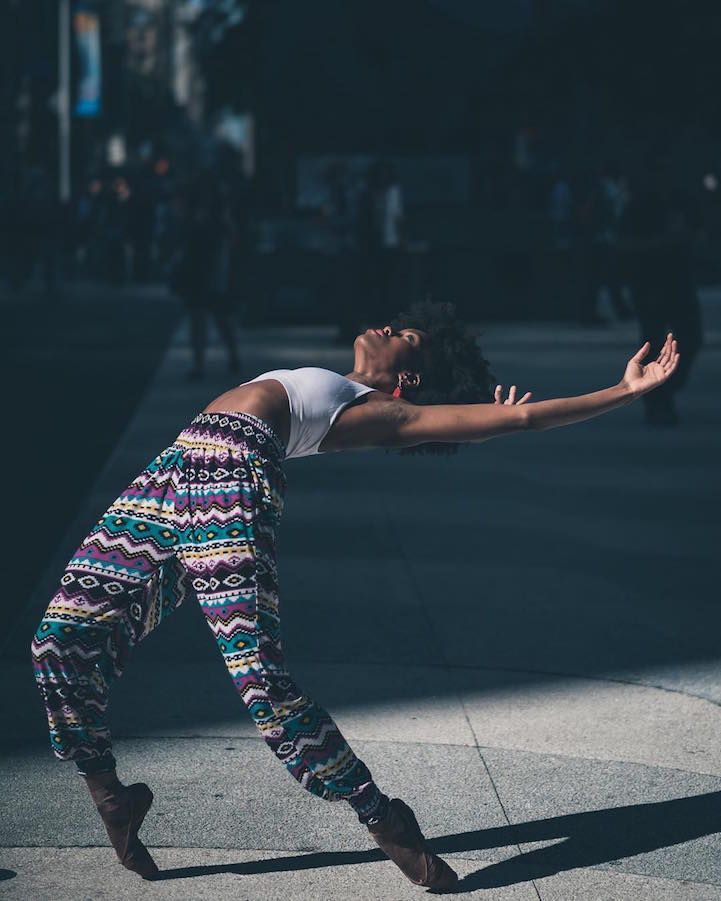 As a newb, we suggest you try a YouTube tutorial before breaking out these dance moves.
11. Point and Pop
Level: Beginner
You see it? Go ahead and point at it.  Catch that build up? Point to the sky? Hear the drop? Point it down!  DJ played your jam? Point to him and let out your gracious recognition.  You're here and you're directing the show.
10. Neck Bob
Photo via ReactionGIF
Level: Beginner
The head bob is a safe dance move for almost any genre.  Whether it's a progressive drop or a trap banger, just go ahead and bob your head to the beat.  You can do no wrong here.
Pickup Line
Level: Intermediate
This one doesn't so much focus on the music as it does on a potential hookup.  There's not rules on this one either. You've spotted a hottie on the dance floor and now it's time to reel them in — with whatever moves you got.
9. Rave Master
Photo via Tumblr
Level: Expert
Few have mastered these moves, and glovers have the advantage.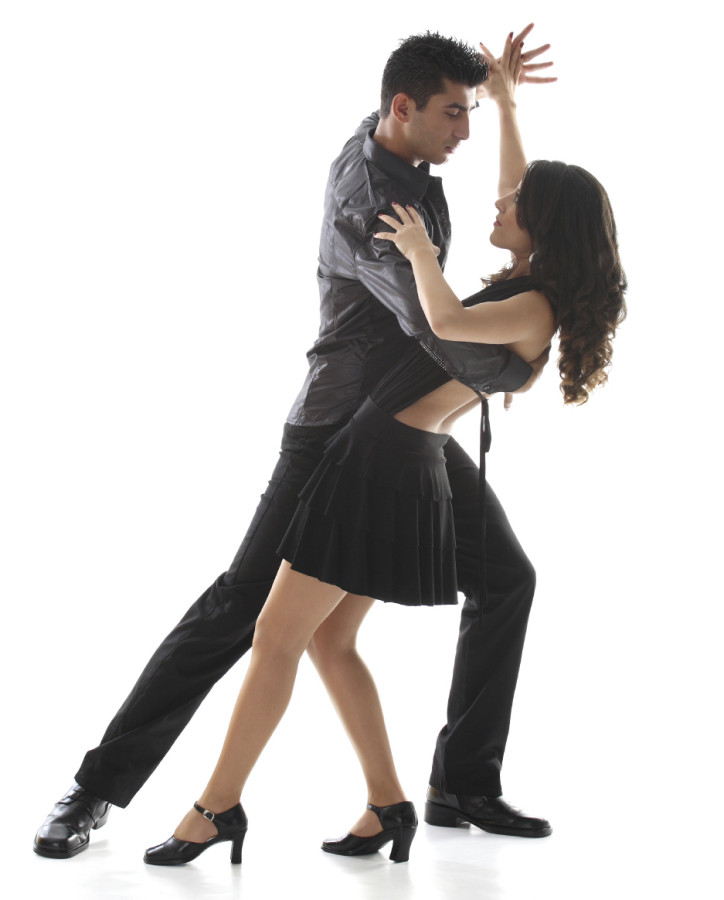 We're talking the glovers, the hoopers, and the orbiters here. Grab yourself a light-up prop and get moving because mastering the flow and technique of the Rave Master takes time, practice, and experience.
8. Wallflower
Level: Beginner
In the sense of dance moves, this is a beginner move.  In the sense of avoiding sweaty crowds, this is an expert move. For some, festivals are more for the music and less for the dancing sweat pits.  And that's okay. Don't be afraid to stagnantly stand back and enjoy the show.
7. Hair Swing
Photo via Tumblr
Level: Beginner
You spent hours on hair and makeup for this festival, and now it's time to ruin it with some convulsing dance moves. Toss your cares to the wind and swirl your head to the beat, because this is life and we're all living free.
6. Casino Lineup
Level: Intermediate
Whether it's the "pull the slot machine" or the "roll the dice," the Casino Lineup provides you with a plethora of moves.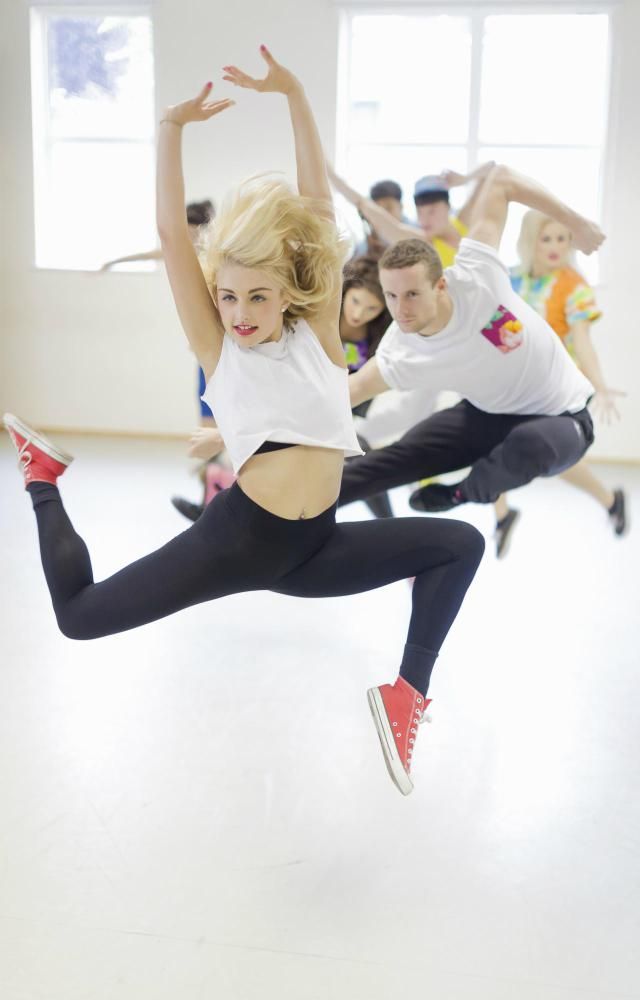 Choose wisely and don't forget to change it up.
5. Fist Pump
Photo via Giphy
Level: Intermediate
Move over, Jersey Shore.  We're electronic music fans and we're here to party.  Just throw your arm in the air, ball that fist, and get pumping to the beat.
4. Pseudo-Stage
Level: Intermediate
This one's a fun one for all our imaginative minds in the crowd.  Sing the lyrics, pound those drums. Whatever you do, do it like the crowd is watching.  After all, this is *your* performance.
3. Sheer Seduction
Photo via ReactionGIFs
Level: Beginner
This is for the ones who really "feel" the music. Throw your arms out, shut your mind off, and do whatever is your body says to do.  Throw in some spirit fingers or jazz hands for an extra dramatic effect.
2. Too Cool For This
Level: Beginner
This one takes almost no effort at all, ironically.  All you have to do is stop moving, stop watching, stop listening, take out your phone, and look at it.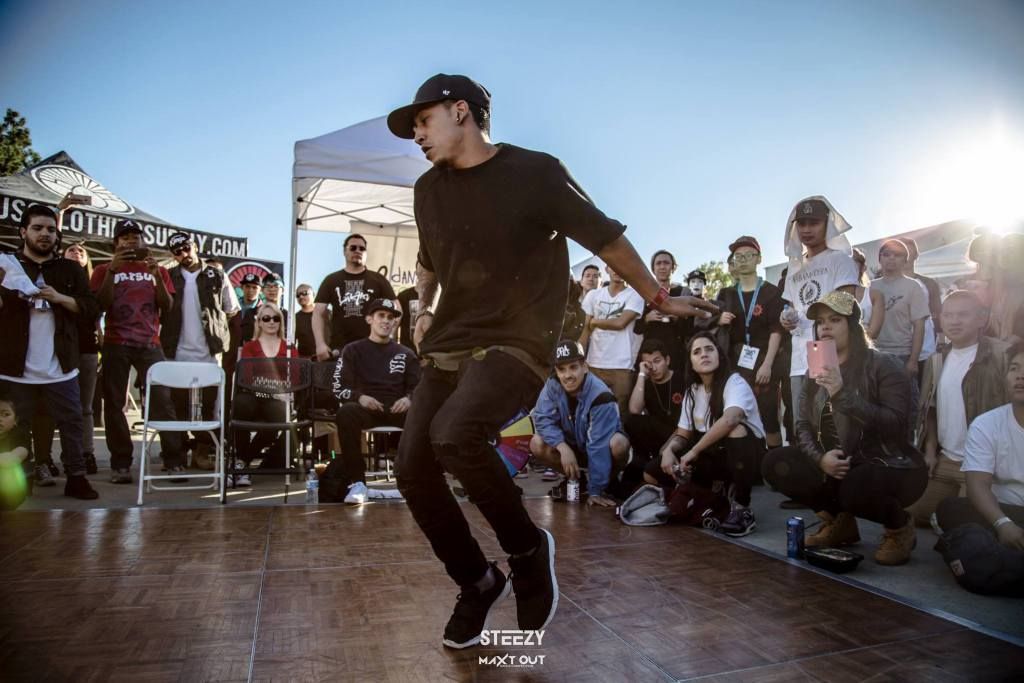 Just do us a favor and move out of our way before attempting this move.
1. Twerk
Photo via Tumblr
Level: Expert
Sh-sh-shake it.  Unless you've been living under a rock the last year, you probably know what twerking is. If you're a festival, it's the best time to give it a try.  Go ahead. Bend over and show us what you're working with.
Learn The Tips & Simple Dance Moves All Men MUST Know!
Dancing for guys or just the thought of guys dancing brings to your mind funny situations of awkward dancing, weird arm and feet movements and simply unattractive attitude. It's a problem, a huge one if you ask us! Whether you're at a club or a festival, being able to dance and get in the groove of the moment will set you apart from every other guy out there.
Guys, why do you need to miss out on the incredible opportunities of dancing with a girl while at a festival or in a club? You might not have the sickest dance moves, and it might seem like a scary thing to do, but you're reading this post right now which means you're probably interested in knowing more about the rules of dancing for guys and some quick and awesome dance moves you can use right away.
These simple dance moves make use of a "rocking groove type" of motion following the rhythm of the music. Use your knees to push your body, you can use your upper body to sway to the sides and work your hands as well to the rhythm in an alternating motion.
Dance music has a sort of tempo that the guy should follow. It will be easy to understand what we're talking about once you read through the article and checkout the video below. In short, dancing should become an easy part of your interactions at a club, event or festival with simple movements that follow the beats and the music.
It's time to get more comfortable and get into the action with dancing. First, we're going to discuss some general rules of dancing that every guy should know, then we'll bring you the dance techniques which you can use right away or at the next event you will be attending (it's THAT easy). Please note that we've written the article from a straight guy's point of view but these apply no matter your sexual orientation.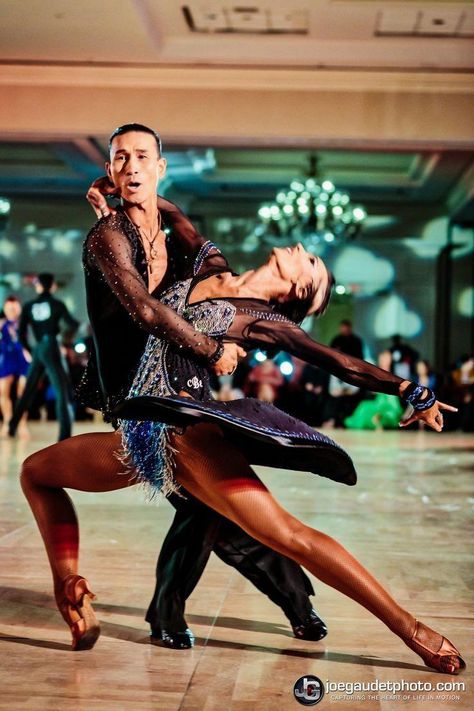 Learn more about approaching a girl at a festival in our guide here
Now, let's get right to it!
Rule #1: Guys Need To Learn How To Dance
Dancing gives guys an unfair advantage over all the other guys when it comes to the ladies (or any potential partner for that matter). Ladies will not be sitting uncomfortably when they're out with you and you know how to dance and interact with other people on the dance floor. It shows you're know how to have fun, and have control over your actions and body. It is a definite win! Dancing is part of social cues and social interactions, and will make a guy seem more romantic, more social and fit. Dancing is a sport at the end of the day, and it helps tone and sculpt your muscles.
A lot of today's events usually include dancing and not knowing how to dance excludes us automatically from making the most out of them. Who doesn't want to make the most out of a weekend camping at an event or even a club night in the weekend? The process of learning is easy and methodical.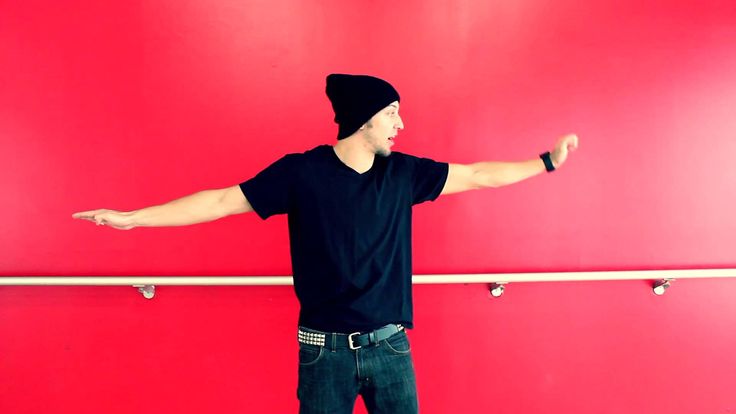 Start by learning a few quick tricks will help you become a better dancer, quickly and easily. Keep reading and we'll share a lot of those with you.
Rule #2: You Need To Dance Well Enough
Nobody's asking guys to become the next superstar dancer in no time. You need to be average at best!
The whole point of being able to dance is getting out there and not embarrassing yourself and the people you're with. It all comes down to knowing enough to feel comfortable moving and dancing with people or by yourself. Learning to dance can help you improve your coordination and the control you have over your own body but also using the tips we'll share in just a bit will also lead to similar results. You'll better understand how you need to move your body and coordinate your movements in a way that looks and feels nice. Dancing has a sort of snowball effect, the more you do it, the better you'll become. Once you've mastered these couple of tips and feel comfortable within your own skin while moving your body to music, your self-confidence will grow, both on and off the dance floor.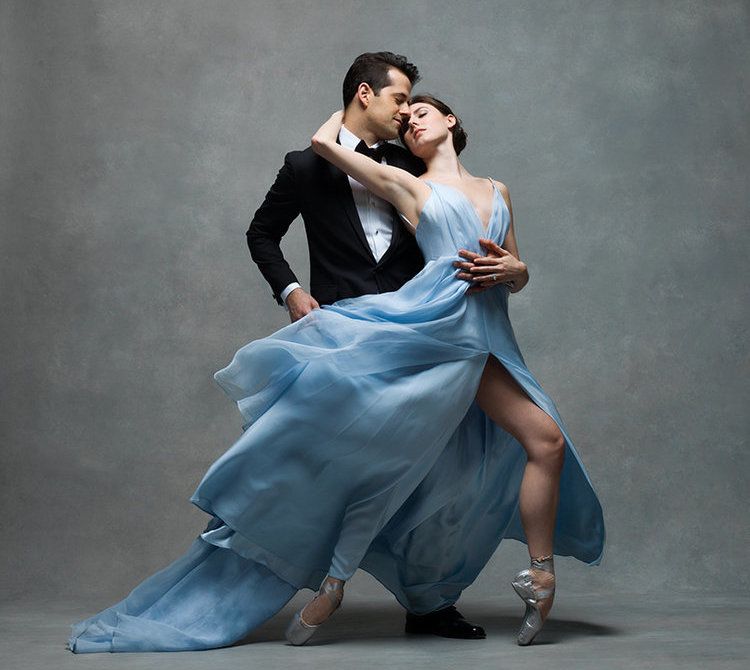 Rule #3: It'll Feel Awkward At First
As we've just mentioned, dancing and using these tips will become better and easier with time, it's what is called the "snowball effect". Even when it feels awkward, we highly recommend jumping into it. You need to get out there and do it! You've got to act like you've done it before, that you've been there. Everything is awkward at first, messy in the middle but beautiful at the end. Any talent you master goes through the same general idea. Don't be scared, you just need to finish these first few times on a high and you'll become more confident with practice.
Rule #4: Act Like You've Mastered This
A great followup to the third rule, you've got to look like you know what you're doing. Confidence here is the key word. You shouldn't show that it's a concern or a big deal that you're on the dance floor. It's all about having fun and enjoying your time. Dancing is part of body language, and a confident attitude shows a confident character which everyone is driven by and attracted to.
Smile and have a good time even when you're freaking out on the inside. Keep it calm, cool, confident and sexy. At first, fake it till you make it and it will start happening on it's own soon.
Everything we've discussed so far had to do with attitude and approach. The next rule can make or break all of the work you put in.
Rule #5: Always Be Prepared To Dance
We don't mean to have a warmup session before hitting the dance floor. Look, dance floors are sweaty, jam packed areas where people of all sizes, ages and backgrounds are active, moving and shaking. It's hot, you're moving between each other, things can easily get sweaty and musty throughout the night. So remember, after a while you're gonna become very very sweaty yourself. So remember to use deodorant or antiperspirant before going out, you'll be smelling your best all through the night.
In addition to that, dress in layers. This will help you throughout the night as well. If you're wearing a t-shirt underneath a jacket or hoodie or whatever additional layer, you can just take it off and hit the dance floor.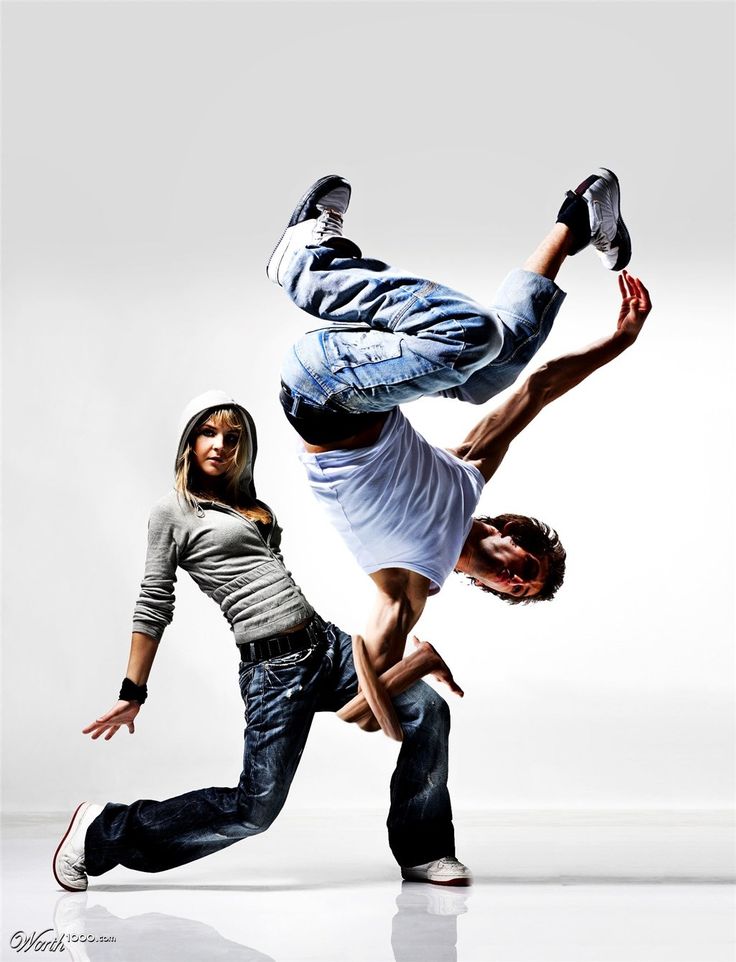 Once the night is over, you'll have something warm and dry to wear.
Time To Learn Some Dance Moves
There's no need to feel awkward about dancing or what to do with your hands anymore!
In the below video you'll learn in detail (and in just a few minutes) the best 3 dance moves you'll need to get started. Note that this guy mentions house music, but in reality these moves work on many sub genres of electronic dance music. In fact, with the below tutorial, you'll learn how to dance to a variety of music genres at any club and festival.
Dance music has a tempo and so, the movements are a bit smaller.
In the first dance, the dancer showed a rocking groove type of motion, focusing mainly on the knees and thighs and starting with them slightly bent. Then you want to stand up while pushing back. Your core stays locked and upper body goes forward rocking in motion.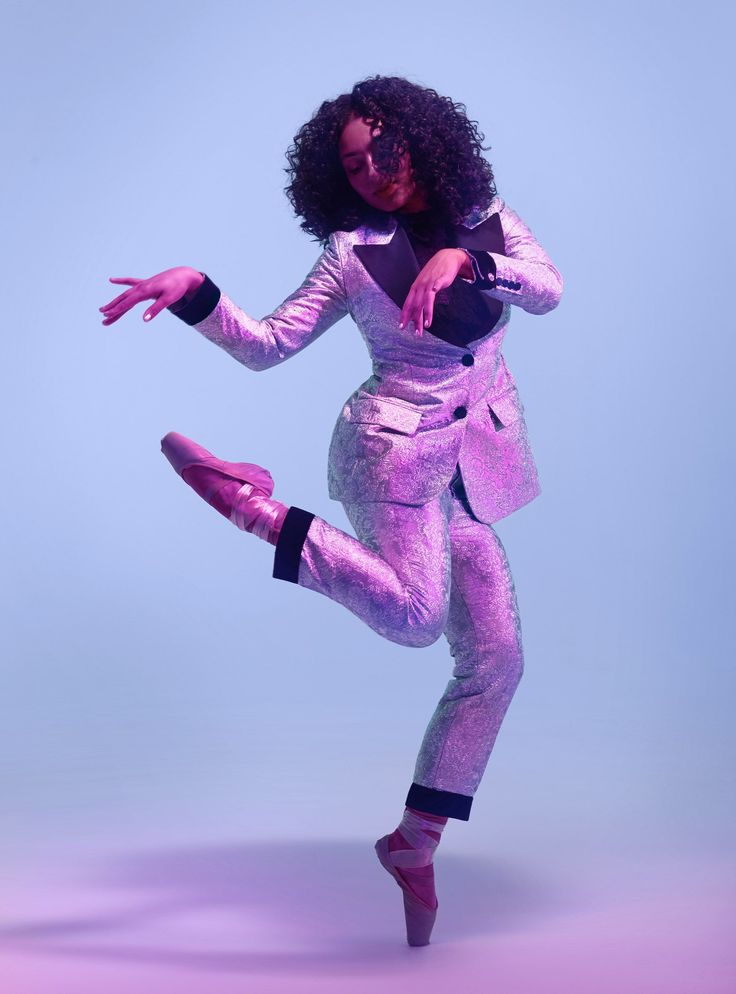 Important to keep note: make sure you're not slamming your knees back. This will injure your knees which is not what we're aiming for.
To make it more interesting, we then focus on switching directions. Matching the beat is all there is to it as it helps "make sense" of the movement.
But what to do with the arms? Well bending the elbows and arms to the rhythm is also a great way to create movement variation and interesting body moves. Swaying them in and out of the center of the body is a great ideas. As you have come to understand it's all about working the different sections of your body together in a certain way to create physical movement that makes sense.
In theory, what the above video teaches is better body coordination, providing you with movement options and examples that work well in difference dancing situations. You can try them out and slowly master them. You'll even be able to create your own variations, it's a great way to interact with others on the dance floor and have fun in the moment.
It's time to stop being the guy who's standing on the sideline while everyone else is having all the fun! Now you've got all the tools you need to kick ass on the dance floor.
Ready For Your Next Music Festival?
If you're still preparing for your next music festival, visit our shop to buy some unique items. You'll be able to wear them outside the festival as well.
Read More on EDM Festival Insider:
0003
Graphic tablets
5675
Dance rug
187
Trackball
53
The rest
9615
filters
Black Week 9000 after return
damaged
Price, ₽
Producent
Coil
Gotel
Mionix
Overmax
Select
inny
1byone
4Evo
4World
A4Tech
Abcros
Accura
Acedada
Acer
ACGAM
Acme
Activejet
Adata
Adata XPG
Aerocool
AIM Gaming
AJAZZ
Akko
Alienware
Allay Production
Alogy
Anne Pro
AOC
Aplic
Apple
Aptel
Art
Asato
ASHATA
Asus
Aukey
Aula
Aula Gaming
Baiyi
Bakht
Bakker Elkhuizen
Bakth
Baseus
Begli
Bewinner
Blitzwolf
Bloodbat
Blow
Blue Element
Bluestork
Bolayu
Bow
Brydge
BTC
03
California Access
Canyon
Cateck
CC Mall
CHERRY
Choetech
Cimetech
Cliptec
Conceptronic
Connect IT
Cooler Master
Corn Electronics
Corsair
Cougar
CSL
CytrynaY
Dareu
Defender
Dell
Delock
Deltaco
Delux0003
Dierya
Dragon Breath
DREVO
DSFY
Ducky
Durgod
E-Blue
Easy Touch
Elgato
eMachines
Empire
EMPIRE GAMING
eNitro
Epomaker
Esperanza FalbaTech0003
Fenifox
Fintie
Fnatic
Forev
Forever
Frahs
Freesoo
Fujitsu
Fury
G-lab
G.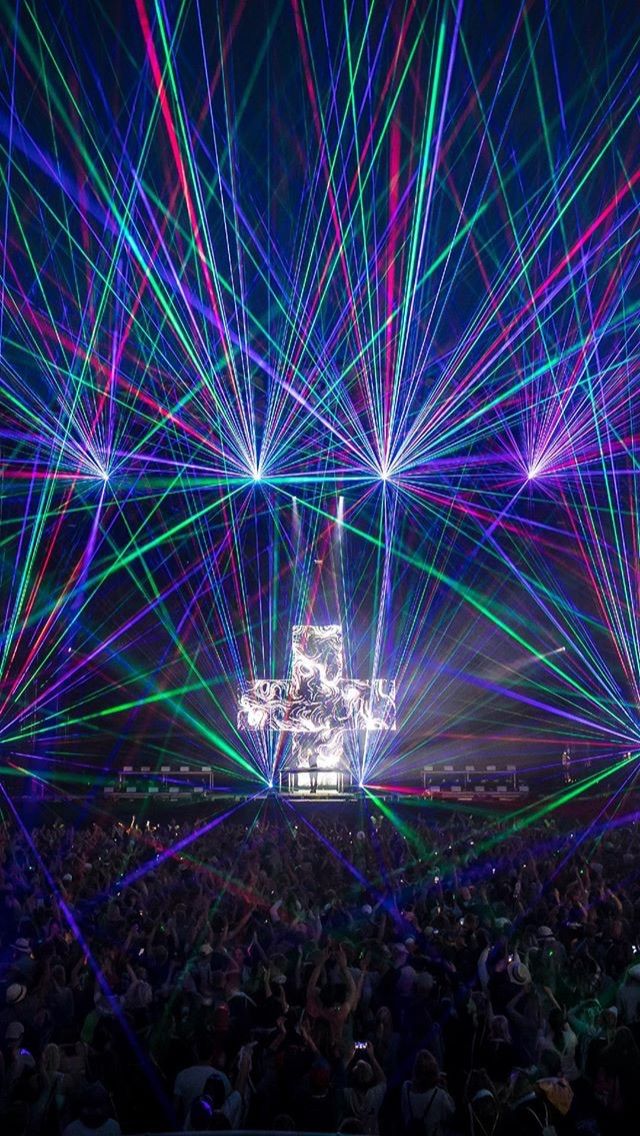 Skill
GamaKay
Gamdias
GameSir
Garriron
Geek
Geemarc
Gembird
Generic
Genesis
Genius
Gigabyte
Glorious
Goodking
3
Hama
Hanyeal
Havit
Hiro
HK Gaming
Hoco
Hori
Howardee
HP
HQMAX
HUO JI
HXSJ
Hykker
HyperX
i8
IBM
IBOX
ICLEVER
Imice
Interlook
IPAZZPORT
ISO TRADE
Jelly Comb
Jetech
J Joyaccess
JoyAccess
Joyeky
K-Snake
Kensington
Keychron
KeySonic
Klim
Krom
Kruger&matz
Krux
Labtec
Langtu
LC-Power
LeadsaiL
Leaven
Lenovo
LexonElec
Lexon tech
Limeide
Link
Link Creative
Link Tastiera
LIOCAT
Lioncast
LITBest
Little Kangaroo
LMP
Logic Concept
LogicKeyboard
Logilink
Logitech
LTC
LYCANDER
Lyqdxd
Mad Catz
Mad Dog
Mafiti
MageGee
Magic-Refiner
Man-hj
Manhattan
Manta
Mars Gaming
Marvo
Matias
Maximus
Media-tech
MediaRange
Medion
Metoo
Microsoft
MIIIW
Mobility Lab
Modecom
Mofii
Mokibo
Motospeed
mPTech
MSI
Nacon
Natec
Nedis
Newskill
NGS
Nilox
Nobitech
Novaza
0004 Omoton
Onikuma
Orzly
Outdoorline
Ovegna
Oversteel
Ozone Gaming
Packard Bell
Pan i Pani Gadżet
Patriot Memory
Perixx
Philips
Pictek
Platinet
Port designs
Powerton
Prox
Qisan
QPAD
Quer
R-Go Tools
R2 Invest
Rapoo
Razer
REAL-EL
Rebel
Rebeltec
Red Fighter
Redragon
RedThunder
Renkforce
Reto MB Pro
retoo
Rii
Rivertech
RK Royal Kludge
Roccat
Roneberg
Royal Cludge
Royal Cludge
RuggedKEY
Sades
Saitek
Samsung
Sandberg
Satechi
Savio
Seenda
Selecline
Sharkoon
Shipadoo
Shuojieshun
Silvercrest
Silver Monkey
Smart-Tel
Soke-Six
Sony
SPC Gear
Speedlink
Spirit of Gamer
Steelseries
STI Ltd
Strado
Subblim
Sumvision
SUPERO
SVEN
T'nB
0003
Tacens
Tacens Mars
Targus
Techly
TeckNet
TedGem
Terra
Tesoro
The G-Lab
Thermaltake
Thomson
Titanum
Titanwolf
Topelek
TopMate
Toshiba
Tracer
Tronsmart
Trust
Tt Esports
Turtle Beach
UGo
UrChoiceLtd
V7
Vakoss
VARR
Verk Group
VicTsing
VKTech
Volcano
WatchMe
Wechip
Weibo
White Shark
WisFox
Womier
Wrangler
x-kom
X2
Xenic
Xiaomi
XTRFY
Yenkee
Yindiao
YM
Zalman
Zenwire
Zerodate
ZGB
ZIENSTAR
Ziyou Lang
ZJFKSDYX
Zykon
Rodzaj
Pojectyncza
PODWóJNA
Additions an additional 9000 NAT 9000 STRI RelevancePopularity↑ Price↓ Price↓ New
12 interesting facts about the movie "The Adventures of Electronics"
Electronics appeared back in 1964 - then the writer Evgeny Veltistov wrote the first story on a very fashionable topic of robotics.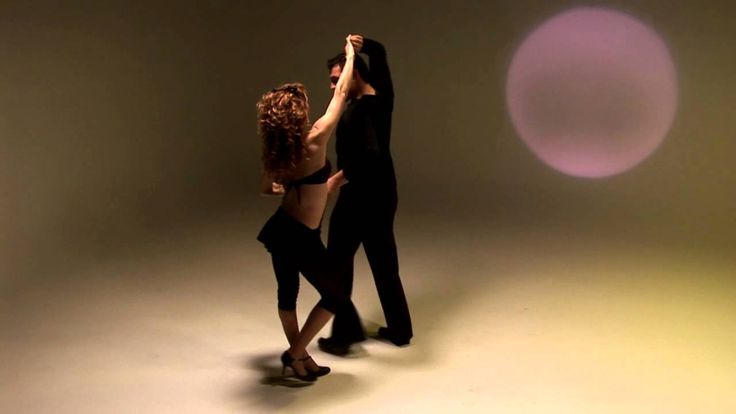 The main character was the robot boy Elektronik, who was copied from a schoolboy Seryozha Syroezhkin. By the time the film was released, three stories about the adventures of Seryozha and Electronics had already been written, two of which became the basis for the film adaptation, and after the premiere another one came out. Director Konstantin Bromberg decided to make a film about popular children's heroes, and Yevgeny Veltistov himself was invited as a screenwriter.
Evgeny Veltistov (www.wikipedia.org)
Only the main plot was taken for the script: the electronic boy created by the professor escapes and meets his prototype. In the book, events take place in the future, when the video telephone, flat-panel TVs, wall displays, taxi helicopters, and so on have already been invented, which was absolute fantasy for the 60s. The electronics was an impassive "techie" far from art - although in the film he could draw and sing, and from the very beginning he was able to experience feelings.
The negative characters of the film also differ from the book ones - Urry in the story was not at all a charming biker, but an elderly limousine driver, and the cheerful leader Stump was a terrible vivisector scientist.
"Adventures of Electronics", Odessa film studio, 1979, dir. K. Bromberg
At first it was planned that one boy would play Electronics and Syroyezhkin, but the director decided that it would be more interesting to take the twins. The Odessa film studio announced the search for brothers who could do everything - play the guitar, dance, sing and drive a moped! The auditions dragged on until winter, and on one of the most frosty days, 12-year-old twins Yura and Volodya Torsuev appeared on the threshold of the film studio, who were sent to the casting by the head teacher of their school. The decisive role was played by the fact that they studied at a music school and were very plastic. The Torsuevs were approved, although it was thought that the boys would be younger.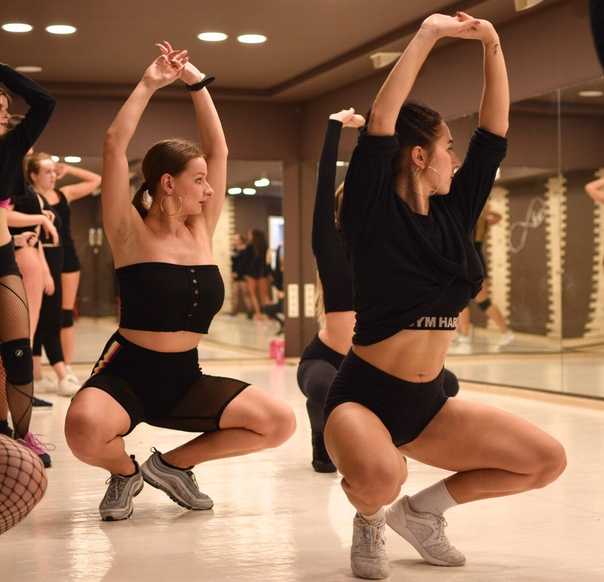 For filming, the boys were dyed blond, in this form they made a splash among classmates and suffered greatly from this ... They begged the director to let them cut their hair, but then everyone got used to it, and the ridicule stopped.
"Adventures of Electronics", Odessa film studio, 1979, dir. K. Bromberg
Rostislav Plyatt auditioned for the role of the inventor Gromov, but the inventor turned out to be too imposing. Vladimir Etush was too bright, Leonid Bronevoi quarreled with the director, and as a result, the role was played by Nikolai Grinko - he was approved almost by order of the film studio. However, the actor did not strongly object and then with pleasure performed with this film at creative evenings. Irina Muravyova or Liya Akhedzhakova could have become the inventor's assistant, but as a result, they took Elizaveta Nikishchikhina.
The bandit chief Stump was played by Vladimir Basov, whose filming once almost ended in a scandal. Right on the set, it turned out that he had a suit made three sizes larger! The actor got very angry, commanded the costume designer: "Take off your pants!", squeezed into her jeans with difficulty, found the first black sweater that came across and was very pleased with the resulting appearance.
"Adventures of Electronics", Odessa film studio, 1979, dir. K. Bromberg
Evgeny Vesnik played the teacher of mathematics. This character had a prototype - a teacher at a physics and mathematics school named Tanatar, who was a real fan of his work and even published a mathematical newspaper for his students. Yevgeny Vesnik said that he wrote off the image from two people - Samuil Marshak and one doctor friend.
"Adventures of Electronics", Odessa film studio, 1979, dir. K. Bromberg
The role of Rassy the electronic dog was played by Airedale Terrier Genghis, a breed that became very popular after the film's release. The dog was unique in understanding, working capacity and sociability. He was everyone's favorite and a real member of the film crew. The director recalled that once, at the moment of his heated argument with the cameraman about the lens for filming, Chingiz ran up with a lens in his teeth ... This is what they decided to shoot.
Nikolai Karachentsov met Chingiz right on the set - the actor did not have time for a preliminary acquaintance.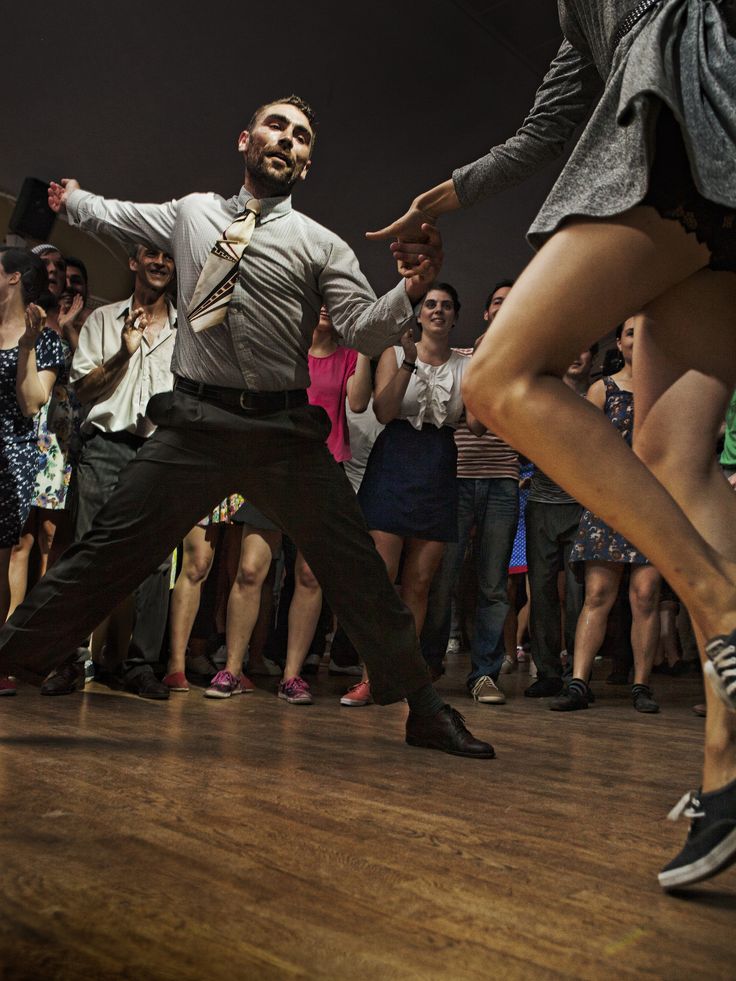 And it was necessary to film the attack of the dog on Urri ... The only thing that the trainer could do in this situation was to bring the actor to Genghis, pet both of them and tell the dog that Nikolai was "one of them". They began filming the attack: night, darkness, Karachentsov was rolling down a slope, a growling Genghis was rushing at him. Everyone froze - did he really cling to it ... But it turned out that the dog was extremely careful, and Karachentsov admired her acting work ... There was one omission in working with Chingiz - it took a long time to film, he quickly grew, and they did not have time to cut him. Therefore, in different shots, Rassy looks either neat or rather overgrown.
"Adventures of Electronics", Odessa film studio, 1979, dir. K. Bromberg
"Adventures of Electronics", Odessa film studio, 1979, dir. K. Bromberg
After the premiere of the film, the Torsuev brothers became one of the most popular actors of the 80s.
Letters to them were carried in bags - only at the studio they received about 20 letters a day, and the same number came to the address of the Pionerskaya Pravda newspaper. Parents had to change their phone number several times, the Torsuevs were everywhere recognized on the streets and approached for autographs - until they cut off their blond curls. After that, they began to recognize less, and life became calmer ...
"Adventures of Electronics", Odessa film studio, 1979, dir. K. Bromberg
The Torsuevs, like most of the children who starred in the film, did not become actors. Yuri graduated from the Institute of Asian and African countries and worked in the domestic auto industry, Vladimir after the law academy moved to Siberia and worked in a metallurgical company. In 2010, they had the idea to film a continuation of the story of Elektronik and Syroyezhkin in the format of a TV series, but the project was never launched.
"Chizhikov" became a musician, lives and works in Germany.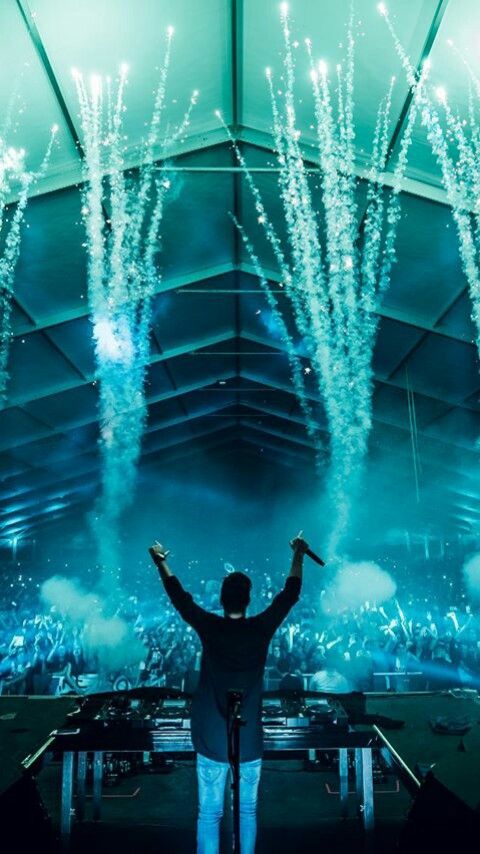 "Maya" is an economist-programmer in French Leon, "Korolkov" worked in the banking environment, in 2011 he committed suicide. "Gusev" graduated from drama school, played in several films and ... entered the nautical school to become a sailor. "Kukushkina" became a dermatologist, "Smirnov" is engaged in business, but "the girl who confuses the name Chizhikova" became an actress. The girl's name is Oksana Fandera ...
"Adventures of Electronics", Odessa film studio, 1979, dir. K. Bromberg
"Adventures of Electronics", Odessa film studio, 1979, dir. K. Bromberg
"Adventures of Electronics", Odessa film studio, 1979, dir. K. Bromberg
"Adventures of Electronics", Odessa film studio, 1979, dir. K. Bromberg
The music for the film was written by the composer Yevgeny Krylatov, the lyrics were written by the poet Yuri Entin. The Torsuevs themselves could not perform the songs - the voices were sonorous, but absolutely not staged, in addition, Yura not only began to break his voice, but also unexpectedly appeared a conversation - the shooting took place in Odessa.