How to dance cumbia colombiana
Learn how to dance like a Colombian
It's a country full of world champion dancers, so it's no surprise that Colombians can move. A visitor gets itchy […]
It's a country full of world champion dancers, so it's no surprise that Colombians can move. A visitor gets itchy feet just watching their Latin flair on the dancefloor. But even though plenty of Colombians have been dancing since birth, it's not that difficult to catch up. Discover how to dance like a Colombian! Just learn the steps, feel the beat and set your hips in motion!
Salsa
Salsa dancing may have begun in New York City but it would be nothing without its Latin roots – namely Colombia, Cuba and Puerto Rico – and each of its "homes" has  its own style. Colombian salsa is often called Cali-style because the city of Cali is the "World Capital of Salsa" (it's played and danced everywhere). Colombian salsa is not easy, in fact, the intricacy and precision of its steps is one reason Colombian salseros win so many World Championships.
But despite the quick steps and skips, the Colombian basic step (a form of "kick forward, step back") is relatively easy to master and will ensure you survive the night at any Colombian salsa club. (You may also enjoy: Colombian artists to watch)
Cumbia
Cumbia is basically Colombia in dance form, with its blend of indigenous, African and European instruments and folklore. It was originally a courtship dance, with African slaves wearing long skirts to imitate their European owners, and it was chaste – men and women barely touched one another. Instead the women held burning candles (you can just hold one arm aloft) and waved their skirt with their other hand, dragging their feet to mimic being in shackles. Men used faster steps, moving around the women and holding their hat, or handkerchief, in one hand with the other behind their back. The idea was to entice the woman towards them. Still, if that sounds too hard, many couples now dance modern cumbia by facing one other then stepping back and away in tandem, extending their free arm as they do so.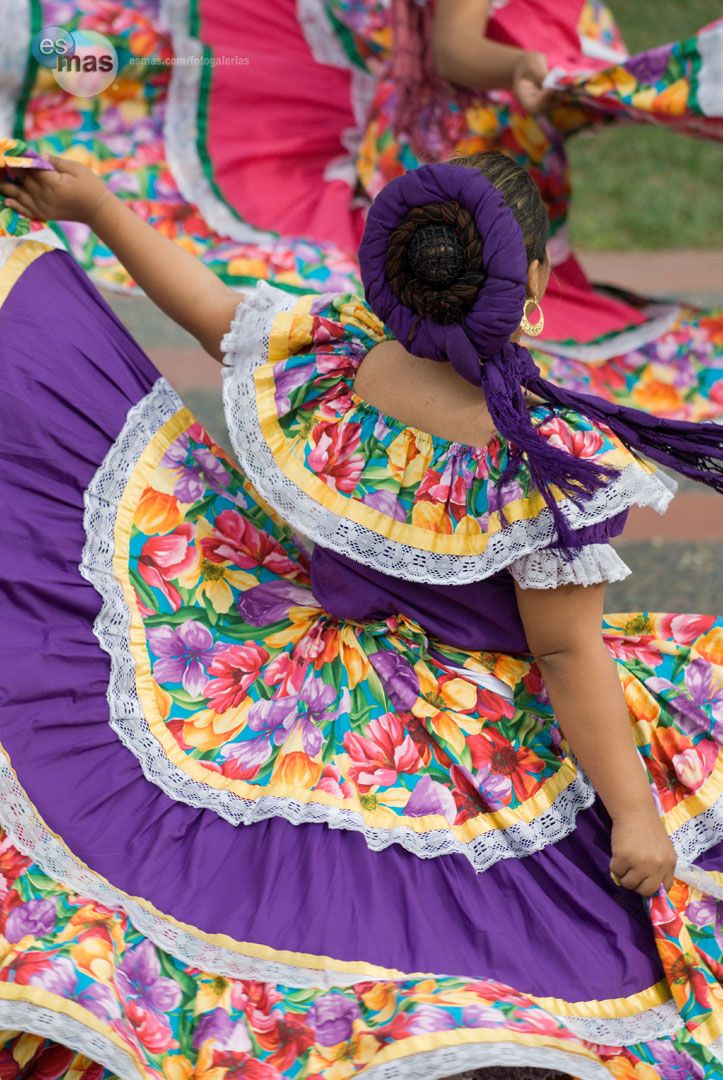 (You may also enjoy: Everything you need to know about cumbia)
Merengue
Merengue is a Dominican dance but Colombians are fond of stars so you'll find it danced all over the country. The good news is, it's fairly easy. The basic step involves a sort-of marching step with couples gently rotating (the trick is to bend your knees and move your hips as far to each side as possible). The leader holds the follower's waist with his right hand and her hand with his left. Still, even that basic step can get out of control. Good merengue dancers are fond of all kind of twisting turns – all without letting go of each other's hands – so you may see intricate handholds that end up like pretzels.
Joropo
Joropo is the dance of Colombia's eastern plains and the word itself comes from a Spanish word for party – although this music and dance has a strong African influence too.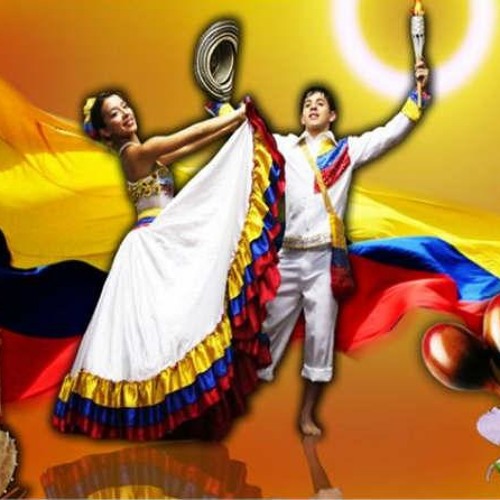 Originally joropo was played with the arpa llanera (harp) bandola (similar to a mandolin) cuatro (small guitar) and maracas – although many different instruments are used nowadays. The dance itself is like a waltz. Couples face each other and make small steps forwards and backwards, like sweeping the floor. Later the woman does the sweeping steps alone, while the man stomps. It's more elegant than it sounds. (You may also enjoy: The sound of music: Traditional Colombian instruments)
Determined to dance 'til dawn? The answer is Colombia. If you liked this article please feel free to share it on facebook, twitter, LinkedIn, Google+ or any of your social networks.
You may also enjoy:
Dance to Colombia's favorite beats in the cities they call home
The Top 10 places to learn to dance in Colombia
All about Colombia: its magic ingredient to through Colombian lessons
arpa llanerabandolabeatCalicity of salsacuatrocumbiadanceeddy herrerajoropojuan luis guerramaracasmerenguesalsasteps
Artículos recomendados [DCRP_shortcode image="1" excerpt="1" date="0" postsperpage="10" columns="1"]
Loosen your hips and dance with Colombia's Cumbia!
Facebook Twitter Google-plus Instagram Youtube
Share on facebook
Share on twitter
Share on pinterest
Share on whatsapp
Share on email
Share on stumbleupon
Music is ubiquitous and there's no place that exemplifies this more than in Colombia! We are absolutely in love with our traditional music and dance, which are present all over the country and make everything better and happier.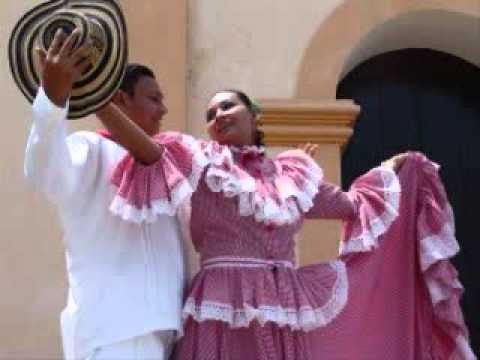 Cumbia is one of the most representative genres of our culture and it's amazing!
When I say that music is ubiquitous, I mean that it's like the presence of a deity; in other words, it's omnipresent. Colombia represents this pretty well because, on every single corner, you'll notice that our traditional music is (and will always be) an accurate representation of our culture and nationality. Many of these genres. like currulao and joropo, are autochthonous and you have probably never heard of them before. But cumbia is well known internationally, not only because it's considered our main folk-style music, but also because it has managed to transcend borders with its unique rhythms, dance, and style. Cumbia has also been a great source of inspiration for much of our popular music.
So where did cumbia come from?
© Photograph by cumbiapoder.blogspot.com
It's hard to tell exactly when cumbia became a musical and dance genre in Colombia, but many people believe it was around the 1800s.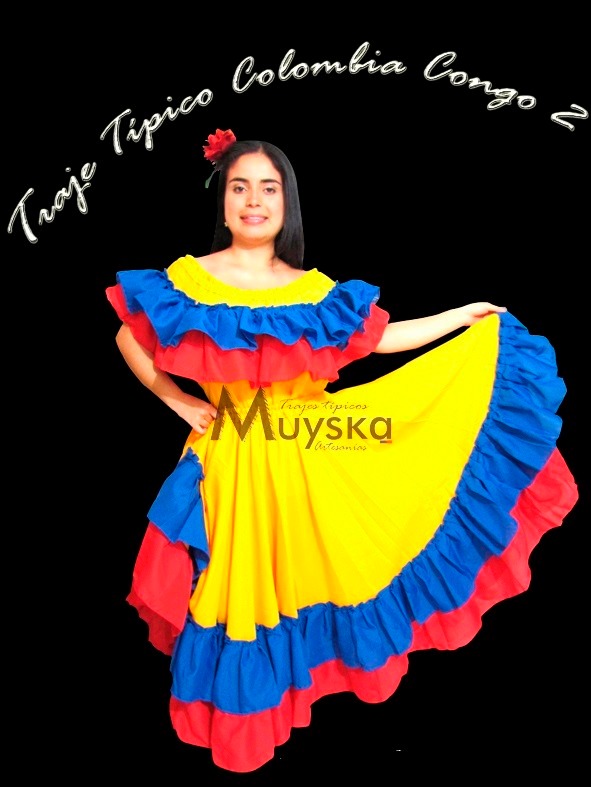 Cumbia comes from the word cumbé (which is the name of a typical African dance) and like many other traditional genres, it's clearly a mix of African, European, and indigenous tribes. Born on the Atlantic (aka the Caribbean) coast, cumbia was originally a courtship dance performed by African slaves. Cumbia later evolved with the melodies and some instruments of native influence, and also with dances of Spanish influence. 
Cumbia is the official national dance of Colombia and it's well-known and sung by most of the people in this country no matter where they are from. It became hugely popular in the 1950s when it modernized and spread throughout Latin America. Nowadays, there are numerous bands and musicians that, while not quite having the original sound, they still carry cumbia's influence and roots in their melodies.
In addition, each year around late June, El Banco, Magdalena hosts the National Festival of Cumbia and it's a MUST to experience.
Style of music and instruments
Cumbia has two main musical categories, which are percussion and wind, and consequently, an ensemble of four percussion and two wind instruments (read my article about traditional Colombian instruments as well):
© Photograph by lacumbiafolclor.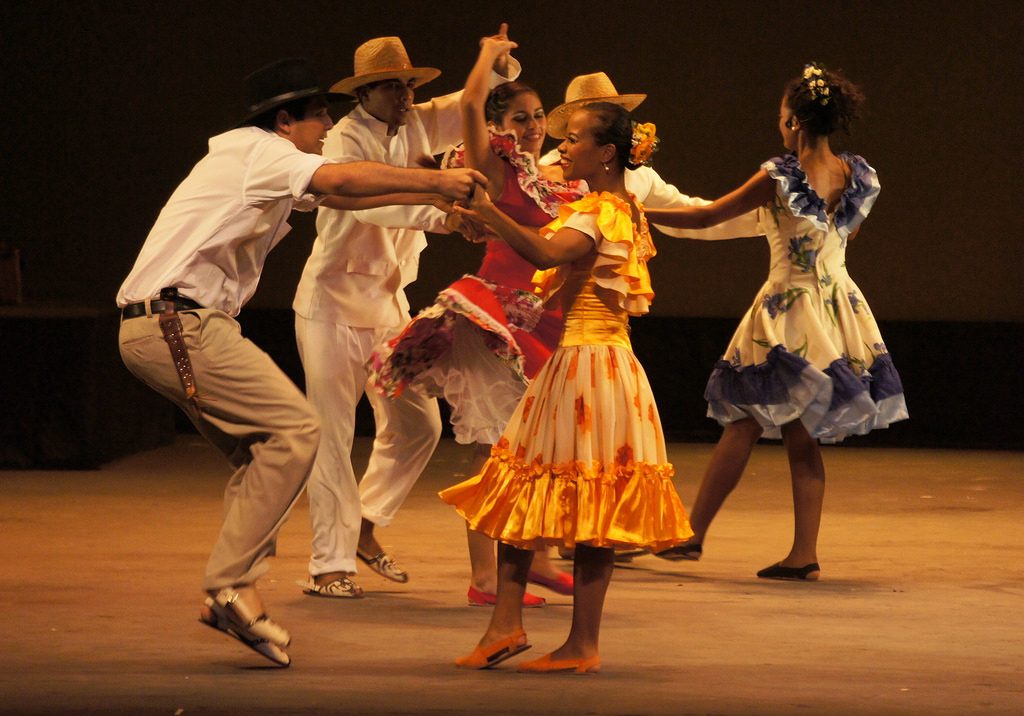 blogspot.com
Tambor mayor or Alegre: held between the legs and played with both hands, this large drum is in charge of keeping the rhythmic pattern, thus defining the specific style. Made of wood and animal skin.
Tambor menor or Llamador:  type of drum balanced on the knee and played with just one hand and off-beat. Smaller than the Alegre, but also made of wood and animal skin. Used to mark the rhythmic pattern and the tempo of the piece.
Tambora or Bombo: a two-headed bass drum played with a pair of wooden clubs or strikers. Made with animal skin and wood and in charge of the deep bass rhythms.
Guaché or Guasá: a large tubular rattle made with thick cane and seeds on the inside that clash with each other and make a distinctive sound when you shake it. Used for overtones.
Gaita: wind instrument made of hardened beeswax covered in coal and a turkey feather to blow air through. The female version has five holes and carries the melodies, and the male has only one hole and gives rhythmic and harmonic support to the female.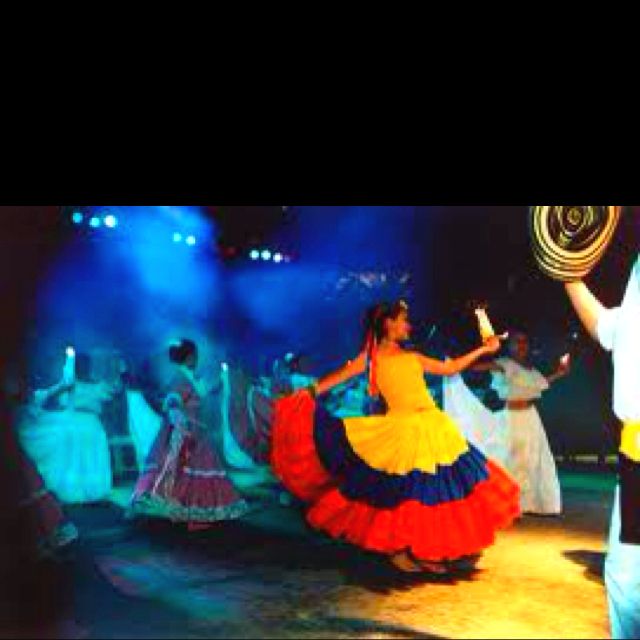 Caña de Millo or Pito: a mixture between a flute and an oboe that has four holes and is made from the native millo cane. It's a short and very narrow tube that helps to carry the melodies.
Cumbia used to be strictly instrumental, but with time, lyrics and vocals have been added. The songs are usually about our traditional history, love, misery, joy or injustices. Cumbia tells stories, like any other song. 
Style of dance
© Photograph by Hannah
Like many traditional musical and dance genres, I'm pretty sure almost every single kid or teenager in this country has had the chance to dance cumbia at school (I did and it was fun!). At many festivals, events, and carnivals, you can enjoy dancing and listen to it as well.
The traditional cumbia dance is not difficult at all and the main movements are usually repeated throughout the song. It should be danced by couples formed in a circle around the musicians. Men are supposed to court and lure women through the movement of putting on and off their hats with one hand behind their back.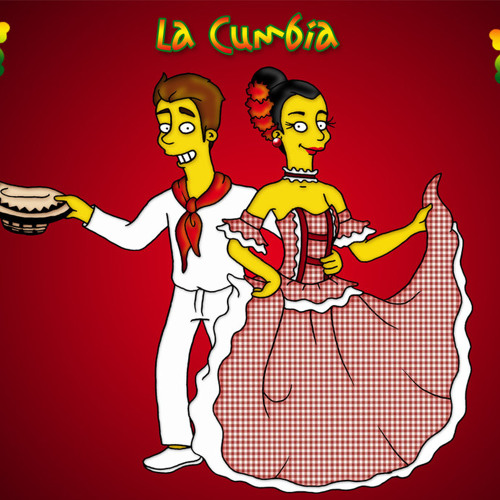 Meanwhile, women also flirt and move according to the melody, while both spinning around and apart from each other simultaneously. 
Cumbia's dance is also well-known for its beautiful costumes, which consist of long skirts, flower headdresses, earrings, and makeup for women, while men wear white shirts and white pants, a red bandana, and a traditional hat.
If you want to see how Cumbia is danced, just watch this video.
Famous musicians and groups
As I mentioned before, cumbia is well-known because it has modernized with time, while still conserving its roots. There are many Colombian groups, bands, and musicians that have made outstanding arrangements using instruments (different from the traditional ones) and genres like hip-hop or techno to create new sounds.
Before I tell you a list of well-known artists you can hear, these are two cumbia songs that embody exactly what this genre is all about and that every single person from this country knows (at least a couple of lyrics):
La Pollerá Colorá by Jaime Uribe (I mean, this just sounds and feels like Colombia!)
Yo me llamo Cumbia by Jaime Uribe (same composer, same brilliance!)
And now, here is the list of other very well-known songs you can hear if you want to enjoy cumbia's melodies and sounds mixed with modern arrangements:
© Photograph by Camila Otálora
La Candela Viva by Toto la Momposina (I love her voice and the sick drum beat!)
Fuego by Bomba Estéreo (I'm just going to say they are absolutely great and I love them!)
Navidad Negra by José Barros (I feel like I'm in a Colombian movie with this song!)
Suave Bruta by Joe Arroyo y su Orquesta la Verdad (best example ever of a mix of cumbia and salsa!)
To listen to more awesome cumbia songs, check out this Spotify playlist.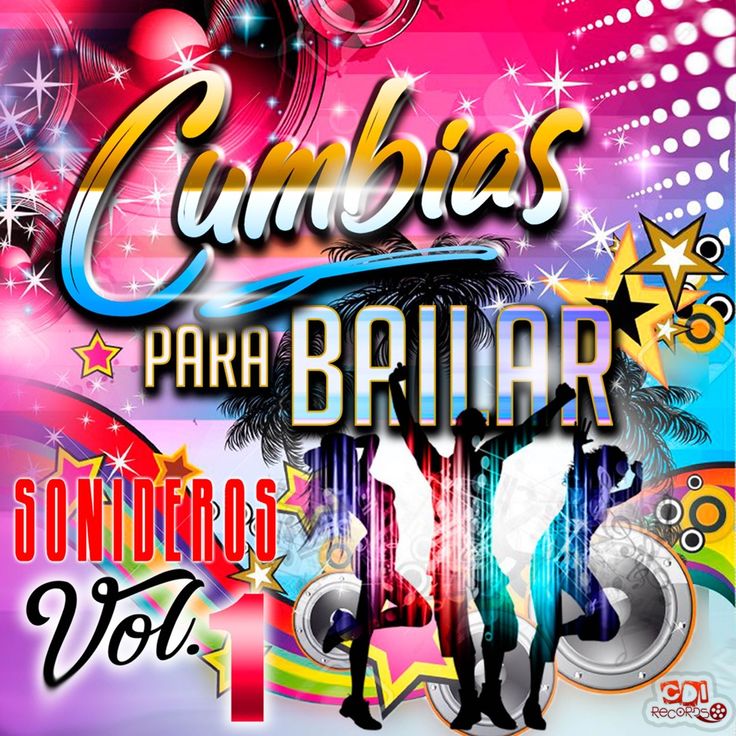 If you are in Bogotá, there are several places where you can listen and dance cumbia, sometimes even with live orchestras and bands. Head to Galería Café Libro and Gaira Café. This last one is owned by one of the most famous and traditional singers in Colombia, Carlos Vives.
Cumbia is amazing! I feel like there's nothing more Colombian than its melodies and its history. It perfectly embodies our cultural mix of African, European, and indigenous influences.  We are for sure fiercely proud of our musical heritage and it does play an important part in our identity; cumbia is an excellent example of that!
Was this article useful? Do you know more cool stuff about cumbia? Or maybe an experience you would like to share? Please share and/or comment on this article, and visit our homepage Colture to take a look at my articles and many others to find more essential information about Bogotá before and during your trip.
Share on facebook
Share on twitter
Share on pinterest
Share on whatsapp
Share on email
Share on stumbleupon
Previous Post
Places near Bogotá: Suesca, a wonderful place for you to visit!
Next Post
Popular markets in Bogotá: the fantastic San Victorino!
Booking.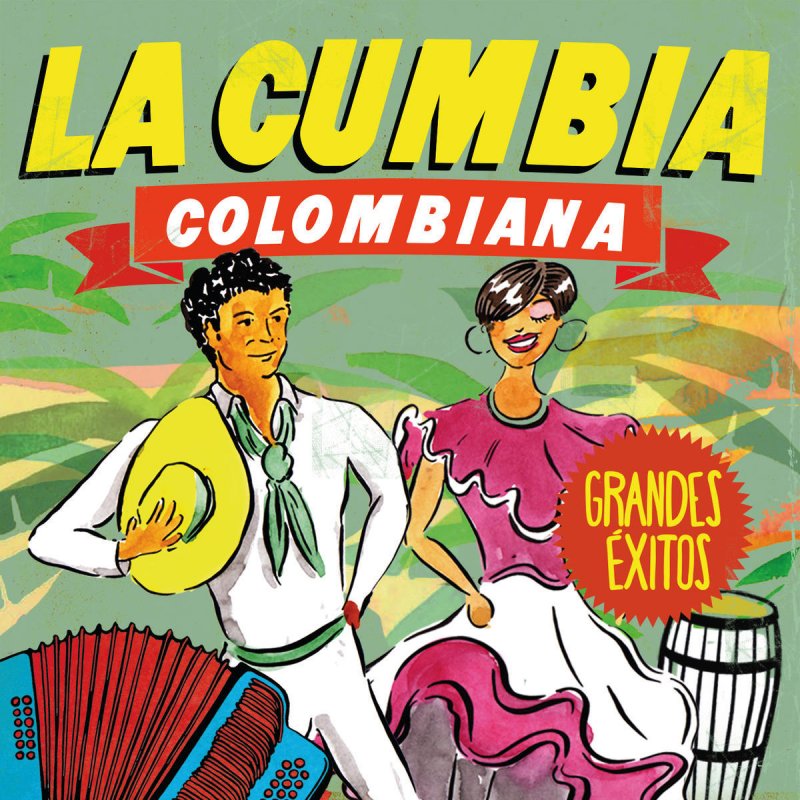 com
Newsletter
Colture's Community Deals
Get $10.000 pesos OFF
to Learn Spanish at
Whee Institute
+300 reviews +No books or Broing classes
Events now
Colture - See places through the happiness glasses
Colture is a project to show places from a happiness perspective.
We want highlight and bring together all the amazing things from the places that are dear to us!
Join our community, comment and share!!
Do you want to advertise in our newspaper? /¿Quiere publicar su anuncio en nuestro periódico?
For other things / Para otros asuntos
Learn Spanish in Colombia
Copyright © 2018 Colture
Facebook Twitter Google-plus Instagram Youtube
Cumbia, traditional rhythm of Colombia | Absolute Travel
Without a doubt, the musical rhythm most associated with Colombia for its culture and people is the cumbia.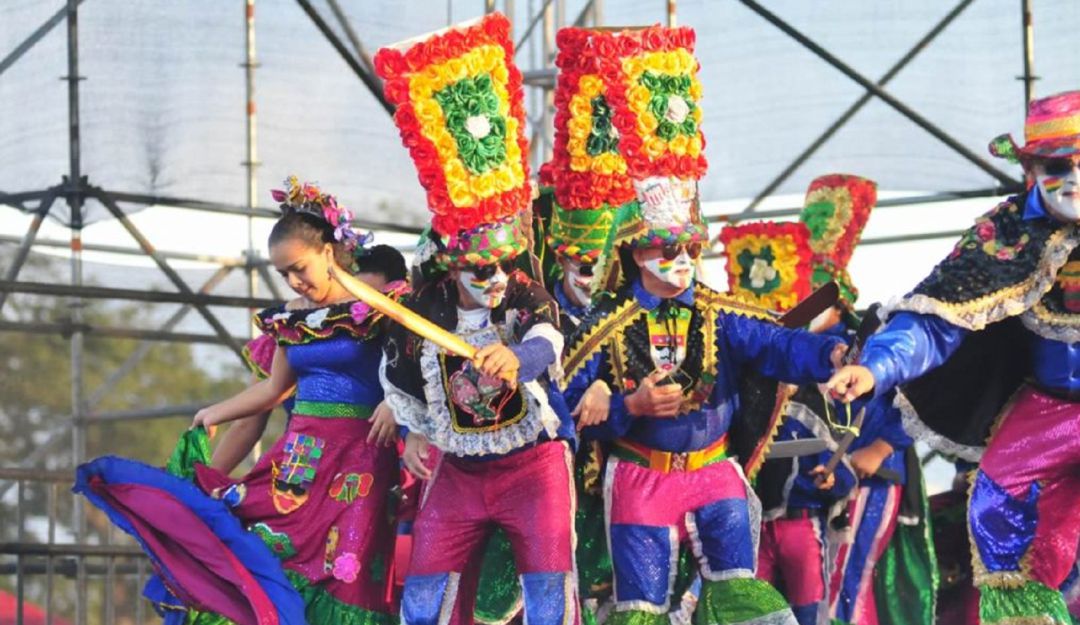 There are no parties or celebrations in this country in which chords would not sound and dance to the sound of Colombian cumbia . An icon of his national identity.
This lively genre of music and folk dance originated in the Caribbean but quickly became popular throughout the country. In this post, we will talk about its origins, traditions and more related to Colombian cumbia.
Index
1 The Origin of Colombian Cumbia
2 Colombian Kumbia: Tools
3 Colombian Kumbia: Traditional dresses
4 Colombian Kumbia: Dance
The origin of the Columbia Cumba and Many other arts and many other arts. cumbia is the result of mixing. To trace its origin, you need to travel to the XNUMXth century, on the Atlantic coast of modern Colombia. It is there that cultural elements
three traditions of
are very different:
Native American
,
European
(hand in hand with Spanish) and
African
brought by slaves who were brought into the new world.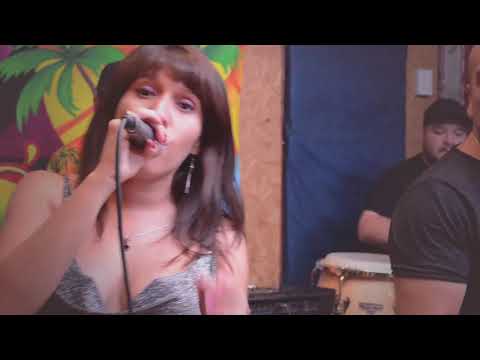 Each city or cultural tradition contributed. The melodies may be based on local rhythms, and the themes and lyrics are clearly Spanish in origin. Finally, the protagonist percussion and African dances They finished the recipe, which eventually turned out to be Colombian cumbia.
This fantastic result of a rich and varied blend was born.
Cumbia is the most traditional musical rhythm in Colombia.
However, The etymological origin of the word cumbia does not seem so clear. Most scholars argue that it comes from the term cumbe , which means "party" or "sound" in several African languages.
Undoubtedly, the impressive success of an invention that, from its inception in Colombia, spread over many years to many other countries in Central and South America . Nowadays cumbia is sung and danced in places as far apart as Mexico, Peru, El Salvador, Venezuela, Argentina or Peru.
Colombian cumbia: instruments
Once again, the triple soul (American, European and African) of the cumbia is beautifully reflected in the musical instruments used to interpret it.
The leading role undoubtedly belongs to percussion instruments. Rhythm drums , The contribution of African culture, is the basis of all compositions. They set the basic rhythm and are assisted by local instruments such as the millet reed or the Las gait , undoubtedly of Spanish origin.
Caña de Millo, the main instrument of the Colombian cumbia
There are three types of main drums in the cumbia:
El Lucky drum that follows the rhythm of the melody.
El Drum call , which is used to set the reverse cadence of the song.
La Tambora . It is the only one of the Cumbian drums not of African origin. They beat with the hand, without using the shins, both on the skin and on the wooden box.
There are also three types of gait :
Man's bagpipe which sounds like background.
Women's bagpipe which accompanies the melody.
Short bagpipe , is used as a solo instrument and is of great importance only in instrumental works.
Cañamillero is an important performer in every Colombian Cumbian group. He is the one who touches Millo Reed, Wind Instrument, whose appearance resembles a transverse flute. As the name suggests, it is made from millet but can also be made from bone or even bamboo. Maracas, accordion and other minor instruments complete the picture.
Colombian cumbia: traditional dresses
Cumbia is not a musical show, but also a visual one. And in this aspect the dancers intervene in their colorful traditional dress. The clothes used for the cumbia are also used in other typical Colombian dances.
Typical costumes of the Colombian cumbia
Women : the costume requires the dancers to wear a classic white dress with a wide skirt or skirt. It is adorned with ribbons and, almost always, a bolero to show the colors of the Colombian flag (yellow, red and blue). They also wear blouses with wide sleeves but leave their shoulders bare.
Man : their clothes are much simpler. It consists of white trousers and a shirt, as well as a red scarf known as a "cock's tail". The main element of the men's suit is the traditional vueltiao sombrero.
All the details and embellishments of this dress play an important role in the performance of the cumbia dance.
Colombian cumbia: dance
There are several dances and choreographies associated with the Colombian cumbia. They represent especially one wedding dance . Men and women enter the stage from opposite corners. They then gather in the center and dance around each other to the beat of the drums. In this video we have a perfect example of this dance:
Among the regional conditions or variants of The most famous of the Colombian cumbias are the following:
Classical cumbia , not sung. Purely instrumental.
Cumbia Sabanera , which uses a very peculiar instrument - a lemon leaf. It is danced in the departments of Sucre, Cordoba and Bolivar.
Cumbia vallenata which features the accordion (the most characteristic instrument of the vallenato). Within this sub-genre of Colombian cumbia, there are many variations.
Kumbiamba. It is performed in the form of a very spectacular choral dance.
Custom cultureMusic
The content of the article complies with our principles of editorial ethics.
To report a bug, click here.
from cumbia to joropo 🥇 en.versiontravel.com
Colombia is a country with a huge folklore that covers different styles. Here you will find the characteristics of the main dances of the territory, divided by region. We also indicate in which departments the most popular practices are practiced.
Below you have an index with all the items we are going to cover in this article.
Contents
1 Caribbean Coast

1.1 Cumbia
1.2 Bullerengue
1.3 I have mapped

5.2 Proposing Dance
5.3 Corridor
Caribbean Coast
This is the northern region of the country and the origin of some of the most important dances in the country. Some of its most important cities are Barranquilla, Cartagena and Santa Marta.
Cumbia
Cumbia can be considered a black dance because it comes from Equatorial Guinea. It has its roots in African culture.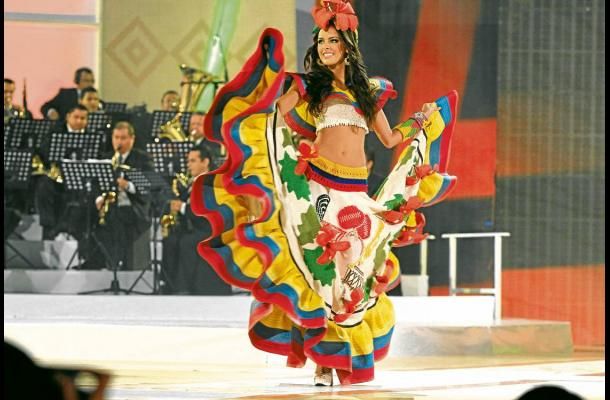 The instruments it is accompanied with are drums, bagpipes and flutes.
The musicians are placed in the center, on the stage. This is dance in pair . The woman puts her left hand on her waist, grabbing the end of her skirt, and in her right hand she holds a lit candle.
While men perform more acrobatic and expressive movements, women move in short steps and in an upright position. Her wardrobe consists of a colorful skirt skirt , a blouse, a bouquet of flowers on her head and colored necklaces.
The man is dressed in white. Pants have gathered in the back called cabbage , He has a shirt around his neck and wears a decorated chest. They tie a red scarf around their necks and wear a hat on their heads.
Some of the most outstanding kumbia color skirt , Tropitating , canoe , passionate and Land of Colombia Dear , the latter is interpreted in the following video:
, also comes from this dance. one named Gaita. In addition, there are some, such as Puya, a dance of the nineteenth century, which have acquired elements of cumbia.
Bullerengue
He is represented by the descendants of the Maroons, former slave rebels who lived at large in Palenque de San Basilio, in Mahat, Bolivar.
Bullerengue dance only women who sing at the same time. Its origin is African, where it was part of the acts of initiation carried out by young people.
Traditionally, it was passed down orally from generation to generation.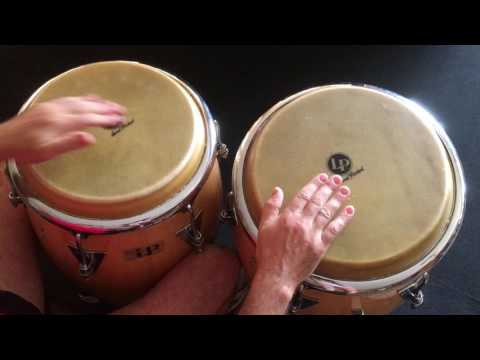 It has a marked rhythm played by two drums: ringing and cheerful or feminine.
Women move in an upright position and take small steps that may resemble those in a cumbia. This is festive and cheerful music.
https://www.youtube.com/watch?v=GRA3r_7OI1w
I have mapped
This dance of African influences was common around the Magdalena River. Mapalé, the name of the dance, also means the fish caught in this part.
It was presented at night to celebrate fishing. However, over time it has been modified to reach the present, in which it has a strong sexual nature ,
It happens as a couple. The men perform exhibition poses while the women move erotically. The steps are short, the rhythm is moving and clapping.
The costumes are fresh and bright as it is a warm area. On the one hand, women wear short skirts that accentuate their movements. On the other hand, men usually go shirtless.
Vallenate
This folk dance is accompanied by two percussion instruments (box and guacharaca) and an accordion. You can add others such as guitar or bagpipes.
It is presented as a pair. Depending on the vallenato, it is practiced more stuck or divided. There are no strict rules here: the movements depend on the dancers. We find five different rhythms or musical parts:
meringue
Walk
Puya
There are
Tambora
This dance is so important that it has been declared Intangible Cultural Heritage of Humanity. It is distributed throughout Colombia and even in other countries such as Mexico, Ecuador and Argentina.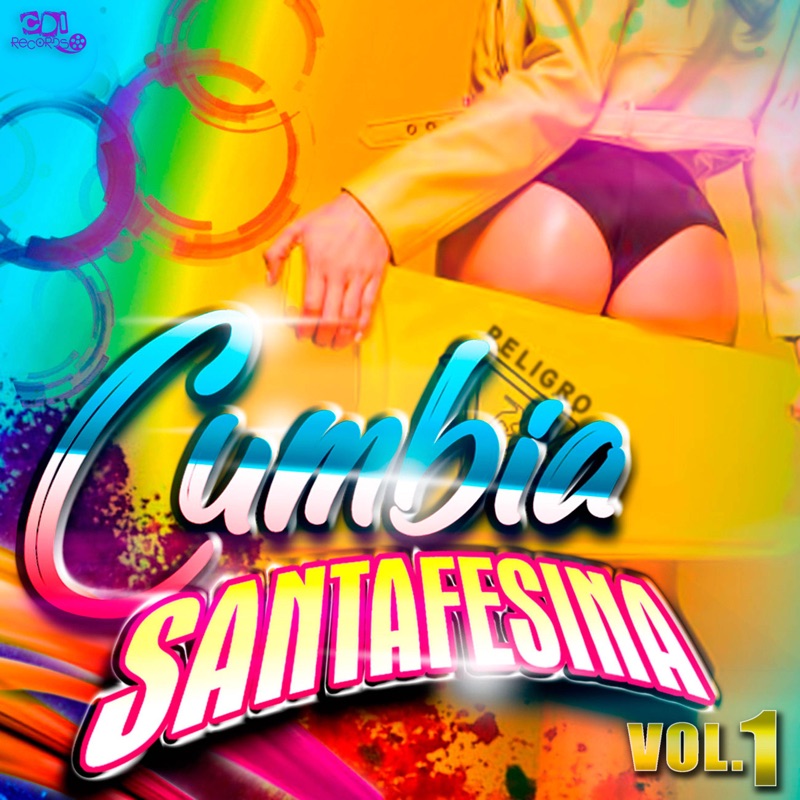 joint
This is typical for the departments of Córdoba, Bolívar, Atlantico and Sucre. It is also very popular in the city of Medellin in Antioquia, where important festivals are held.
This is the native dance of , African rhythms were added little by little, and then wind instruments of military bands. It has four by four strokes.
In principle it was an individual approach, although nowadays it is considered ballroom dancing as a couple.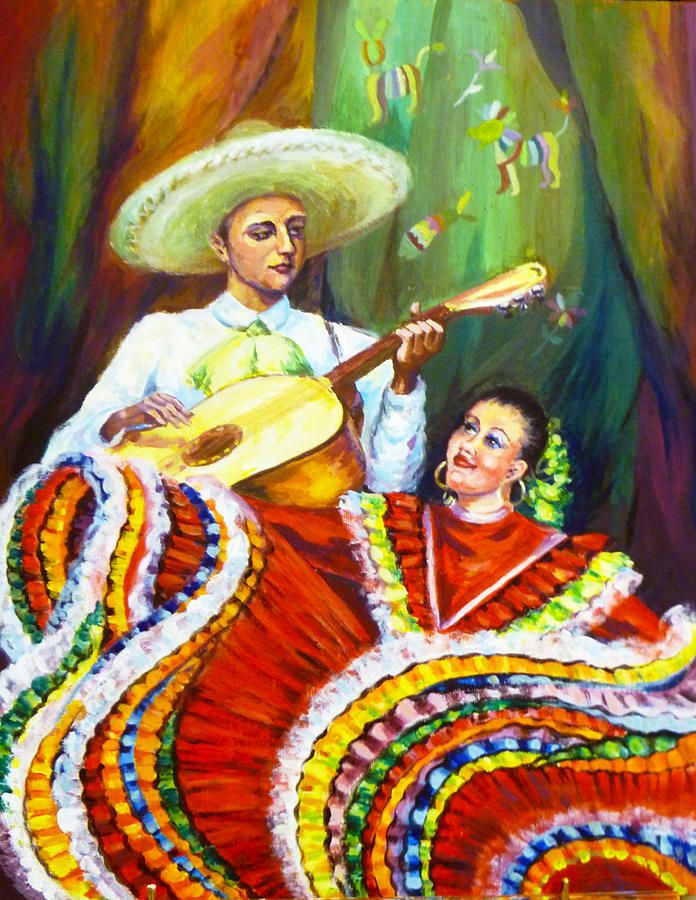 There is no set choreography, but circular movements are performed. One of the most famous songs0047 Window ,
Orinocia
This natural region is also known as the Eastern Plains. It is a large plain where important rivers meet, such as the Meta or the Vichada, which flow into the Orinoco, which serves as a border.
Joropo
This Ilanera dance is also popular in Venezuela. It has important influences from Spanish fandango .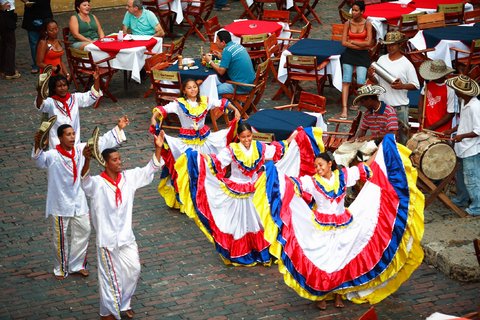 Its name comes from the Arabic word xarop which means syrup ,
Begins to develop in the eighteenth century. It dances like a couple. The body remains motionless, but the legs perform a quick heel. The man holds the woman's hands and makes movements, and the woman imitates him.
The instruments with which the music is performed are the harp, the quartet (similar to a guitar) and the maracas. There are different types that have developed in each area, such as the eastern joropo, tuyero or Andean.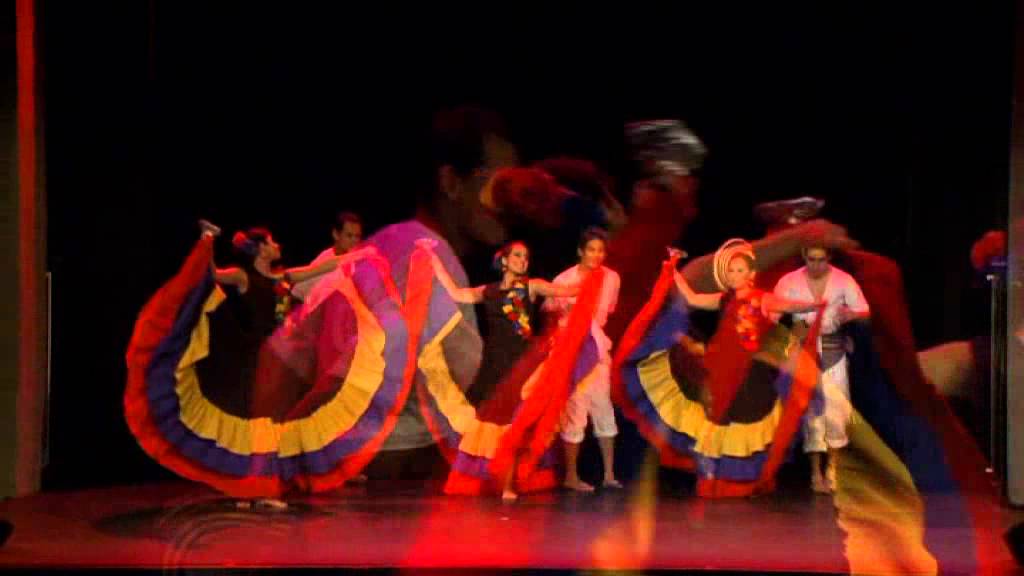 galley
This is practiced in popular festivals. This is dance happy and full of delight. It is believed that its name comes from the feasts of the Galleons, which were celebrated in the seventeenth century.
Galerón is held in pairs who practice zapateado. The man is chasing the woman. In addition, he wears a shawl that moves and with which he rotates around him.
In the following YouTube video we see the performance of two pairs of young dancers:
https://www.youtube.com/watch?v=63sYSQ4PdnM
Pacific Coast
The Pacific Coast is made up of four departments: Choco, Valle del Cauca, Cauca and Nariño. This region, located in the west, is the most populated by the descendants of Afro-Colombians.
Abozao
This is the Choco folk dance. This is an erotic ritual between a couple that performs provocative gestures, footplays and hints of movement. Has origin African . Its name comes from the word muzzle rope to tie boats.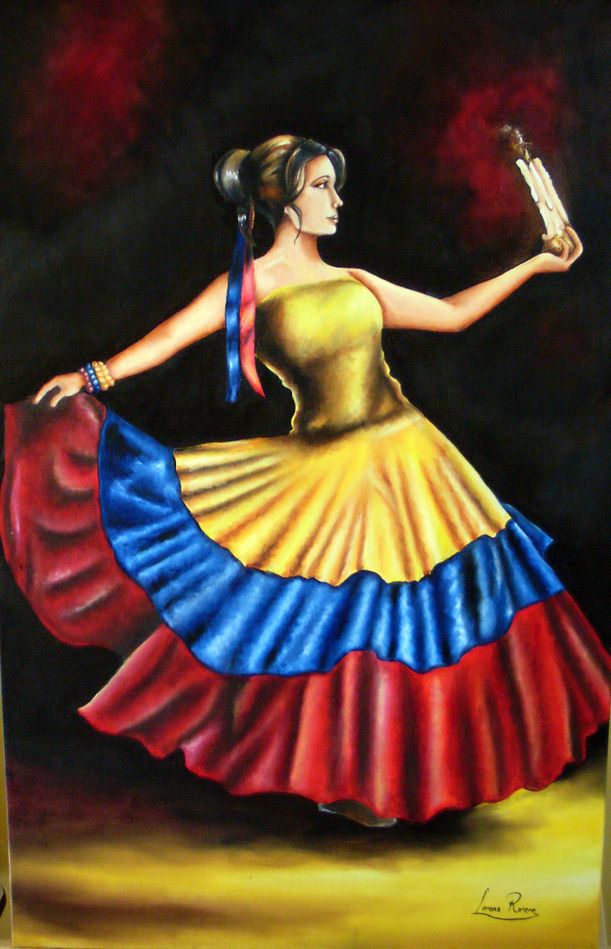 To represent this, two rows are formed: one of the men and one of the women. The dancers don't grab, and sometimes the man surrounds the woman, who is wearing a wide skirt and choli.
Hota Chokan and Caderon
These two are mestizo dances as they mix African culture and European dances of the 18th and 19th centuries.
Jota Chocana is a satirical imitation of Spanish nest. It began to be interpreted in the 18th century. They dance in pairs, standing opposite each other. This has some differences with the Spanish version.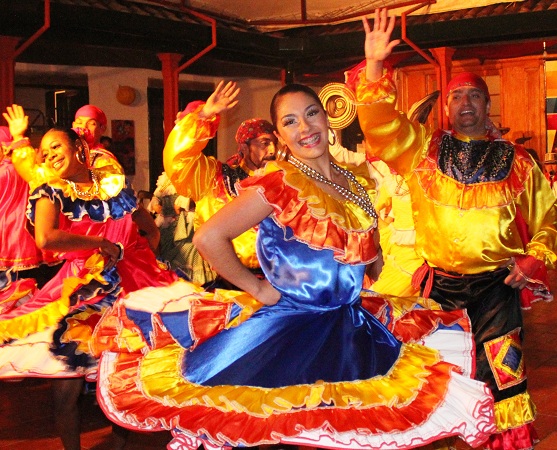 In Colombia, the movements are faster and sharper. However, both palms.
In the case of the Caderona, during the performance, the voice, accompanied by the choir, sings the following lyrics: "Caderona, come , meniate , With hand on hip. Caderona, come , meniate , oh! Come , meniate , fall in love , "
Currulao and the Bund
Its history begins with the slaves who worked in the mine during the colonial era.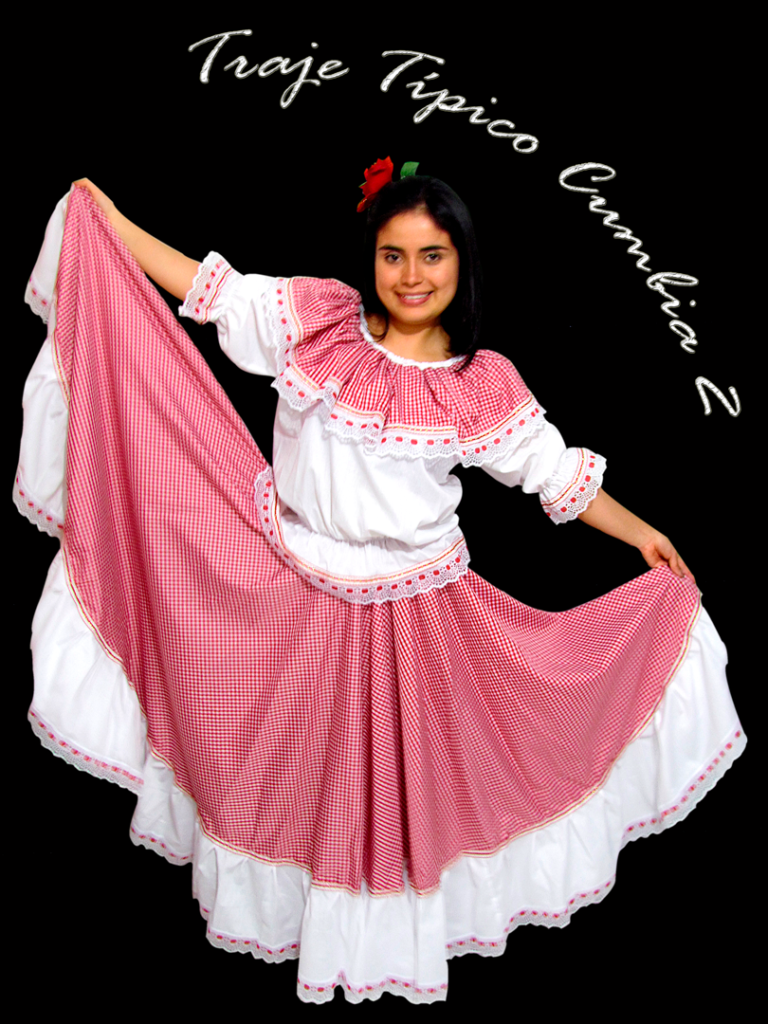 It is presented in pairs, which moves in a circular and linear manner, drawing a figure eight. This is a kind of courtship in which a man tries to make a woman fall in love. It is performed with the following percussion:
bombs
Drums
Maracas
marimba
Bund uses the same instruments, but this one is religious in nature. This was traditionally practiced at children's funerals. Currently, it is only sung if it is a holiday.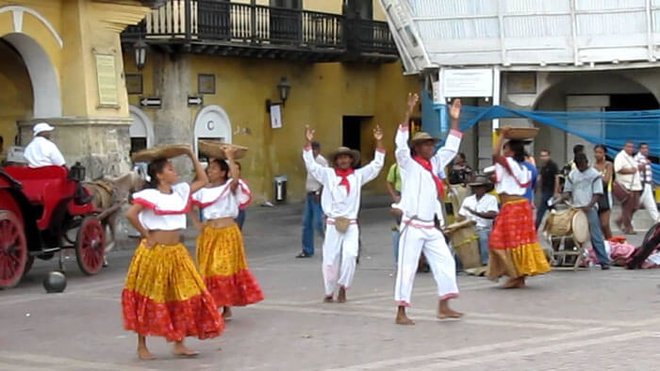 If not, its instrumental form is retained.
contrydance
This comes from a European dance of the 16th and 17th centuries called contrydance what does it mean field dance . It was in the 18th century when the Spaniards passed it to Colombia.
Contradanza practiced at the celebrations top class Elegance dominated her. This went on for about an hour, and there was no rest in his interpretation.
This idea was passed on to the popular classes of the country through slavery. It is held in pairs and has pre-established rules. Among the instruments that accompany it, we find the clarinet and the euphonium. Other dances of European origin are chotis or rumba.
Andean region
It takes its name from the Cordillera de los Andes, which is located in this area. Here we find various cultural groups such as paisa, santandereano and cundobiyacense.
Bamboo
This is the most important dance in the area and one of the most popular in the whole country. You have doubts about his history, so there are different hypotheses that speak of African, indigenous or Spanish origin.
This is another performance as a couple, in which a man invites a woman to dance, with whom he intersects, forming a figure eight. They move with their hands on their waists and play with an important element: a handkerchief.
In this genre we find La Guaneña , song of 1789. Its author is the musician Nicanor Diaz, who wrote it in honor of Rosario Torres, He fell in love lost.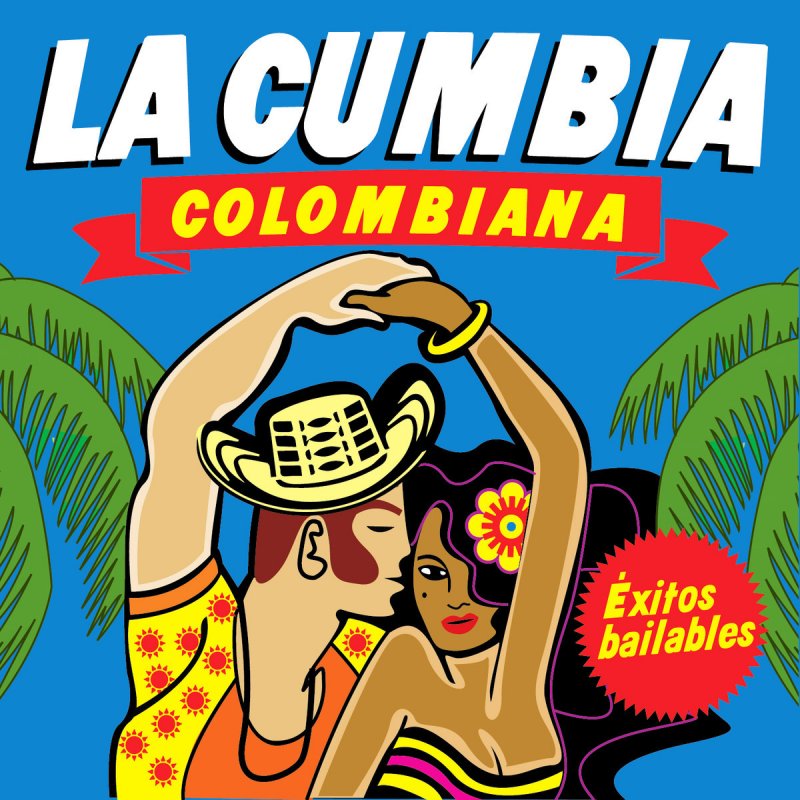 In the following video you can listen to the original song:
Although not official, it is considered a popular anthem by Nariño. Both songs and dances are taught to children of preschool and primary school age. The clothes with which this is practiced are warm fabrics and bright colors.
Sanjuanero is an important variety of bamboo. This style of music was composed in 1936 by Duran Plazas. This is a very expressive dance in which eight different figures are made.
Whirlwind
Whirlwind comes from farmers , which express different feelings with him: love, religiosity, disappointment, etc.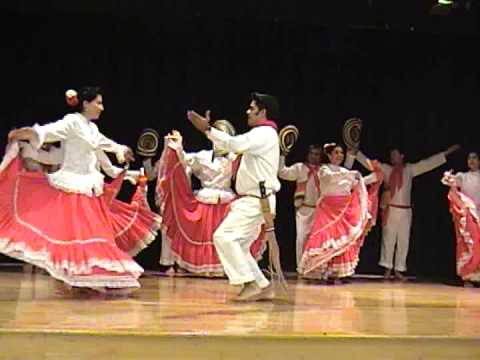 It is practiced at parties, weddings and pilgrimages.
This is done by two people walking around. The man chases the woman and she runs away. Then the roles change. This is a light and spontaneous dance. Therefore, children can also practice it.
Guabina
Guabina is a nineteenth century dance that came from Europe, although over time it has undergone some changes.0005 regional adaptations , This has been persecuted by the Christian church in the past.
Depending on the departments in which he practices, we find three types:
Cundiboyacense : in Boyaca and Cundinamarca
Veleña : in Veles (Santander)
Tolimese : in Huila and Tolimna
sauce
Although the sauce originated in Cuba in the twentieth century, it is very famous in Colombia and popularity , All over the country you can find schools to learn how to practice this.
Colombian salsa has its own characteristics, as it is influenced by African and Cumbian movements.
Some of the more famous authors are Joe Arroyo, Cristian del Real and Los Titanes.
Amazon
This region is located in the south of Colombia. It is part of the Amazon rainforest, the largest forested area in the world. Inhabits a total of 44 indigenous peoples.
Bëtsknaté
This is a dance that is presented at a meeting between communities local from the Alto Putumayo region. In this ceremony, people redistribute food.
The parade is led by a man known as Chief Matachin who wears a red mask and a bell. This ceremony is part of a party called the Forgiveness Carnival.
In this video we see different parts of this important indigenous holiday:
Offering Dance
This is a performance in honor of people who have passed away. In it they are offered some of the products They are used in life. Therefore, each dancer carries a wooden plate.
Participants are seated in a round shape. In the center is a person around whom the rest rests. Music is performed with flute and drum.
corridor
It is considered a national dance because it is presented not in one region, but throughout the country. It began to develop in the 19th century due to the influence of the European waltz.
This is also quite popular in Ecuador. Because of its origin, it is considered a mulatto dance. It was born as a sign of joy after the independence of Spain, so it reflects freedom.
There are two different types, interpreted according to the case:
Throw parties : It's instrumental.