How to start a dance camp
HOW TO CREATE YOUR DANCE CAMP - PART 1
by admin
DANCE CAMP SUCCESS SERIES
Three Part Series
Candace Starr
HOW TO CREATE YOUR DANCE CAMP
DANCE CAMPS ARE FUN! Camps create excitement, friendships, and did I say… whole lotta fun. The best news is that DANCE CAMPS can become a source of:
1. REVENUE
2. NEW STUDENTS
3. RETENTION
The imagination of dance camps are exciting for the teachers, dancers, and the friends they bring. So let's chat about how to create your stellar dance camp. Starting with a blank canvas can be both exciting and overwhelming, but where to start?
Let me share my BA STARR DANCE CAMPS. It's a good start to help strategize your camps and all that you could offer.
Here is a snipit of what is in each one of my camps:
● SPOTIFY MUSIC
● CLASS NOTES – EASY TO FOLLOW
● TEACHER DETAILED NOTES – YOU'LL LOVE
● THEMED GAME ACTIVITIES
● COLORING SHEETS
● CHOREOGRAPHY VIDEO WITH AND WITHOUT WORDS
● WELCOME AND THANK YOU TO CAREGIVER
● CRAFT ACTIVITY
● TEMPLATES FOR CRAFTS
● CHECK IN/CHECK OUT
● CERTIFICATE
● MARKETING TEMPLATES
● SNACK IDEAS
● LINKS FOR PURCHASES/CRAFTS
This list alone can be a bit overwhelming for anyone, especially if there is no plan. Camps are created for your campers to have fun, make friendships, and dance. Again, how to get started with your dance camp and all that goes into making it successful.
Let's begin with….
THEME
Let's begin to explore ideas. Here are a few ways to start the creative dumping. Popular movies, cartoons, or music. For example: Popular movies have made their mark in the dance camp history.
Who doesn't love a good ole FROZEN based theme, JOJO the superstar, and THE GREATEST SHOWMAN. Do you see where I am going with this?
Don't miss your opportunity to capture what might be happening in the dancers world and bring it into the imaginary world of dance camp. Here are a few ideas to get you started!
NEW/OLD MOVIE, CARTOON, SEASON, DECADE ERA, COLOR, FICTIONAL CHARACTER, PROFESSION, ANIMAL WORLD, BROADWAY, DANCE STYLE, DISNEY (BAJILLION IDEAS HERE), CRAZE LIKE FORTNITE OR JUST DANCE (I COULD ON AND ON), MUSIC BANDS, HOLIDAY, FICTIONAL IDEAS LIKE A UNICORN and so much more.
Do you see the direction I'm going in creating your stellar dance camp? The possibilities are endless.
The THEME is most likely what will create the excitement to register, so make sure you know your crowd. The rest of the fun happens when the campers arrive. MUSIC Once your THEME has been chosen, the creativity begins. For me, I love to collect and categorize all my thoughts and resources into my PINTEREST and TRELLO BOARDS.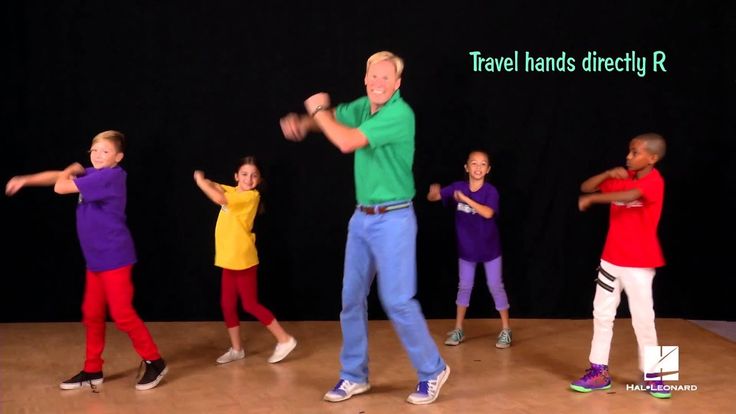 . Don't get started with your search and not keep your ideas and thoughts organized; you'll wish you did…promise.
TRELLO BOARD
PINTEREST BOARD
BUT… Before you set your heart's desire on your chosen theme, search the music catalog for content. Sometimes, music can be a reason to get stoked about your theme or ditch it. I personally have wanted a theme but couldn't grab enough tunes to make it work. So…music is your new bestie.
If by chance you are destined to have a particular THEME and music selection is sparse, there are other ways to meet the challenge. Your THEME can come to life by pouring your THEME idea into your
● Decorations
● Activities
● Games
● Themed music for bigger moments
● Choreography (it can be accomplished) send me a shoutout if you need some encouragement 🙂
BA STARR TROLLS CAMP SPOTIFY
MUSIC
When creating music for my camps, everything is planned out song by song.
In other words, I rarely turn off the tunes. For example: My ages 3-5 day day camps are 1.5 hours, which is about the length of this BA STARR CAMP TROLLS playlist and ages 6-10 are 2hrs in length.
By creating a solid foundation for the camp with music, I know it will run smooth as butter. The music sets the cadence and pace for the entire camp. It also keeps me right on schedule for the fast pace activities and dancing.
Here is a biggie to keep in mind. Your camp becomes a big hit when campers leave having the best of times. So if I can offer one piece of dance camp music wisdom… ADD MUSIC THAT DANCERS LOVE TO DANCE TO regardless of theme. You know those fun party, toe tappin, jumpin kinda songs, you play them in your dance classes to spice it up from time to time; those songs!
Add these crazy fun songs (even if not with your theme) At the beginning to get them moving In the middle to keep the vibe going At definitely at the end to keep enjoying (like the finale) These songs will always be the crowd pleaser and leaving your campers remembering all the fun they had with you and their friends.
I pinky swear! They might even want to register for all your camps.
THE DANCE CAMP SUCCESS SERIES – HOW TO CREATE YOUR DANCE CAMP is a way to get you started when it feels so overwhelming in your quest for a stellar dance camp.
XOXO
STARR
THE DANCE CAMP SERIES: HOW TO CREATE YOUR DANCE CAMP – PART 1 is the first of 3 part series that will help your incredible camp come to life.
DANCE CAMP SERIES – 3 Part Series
PART 1 HOW TO CREATE YOUR DANCE CAMP
PART 2 HOW TO RESEARCH YOUR DANCE CAMP
PART 3 MARKETING YOUR DANCE CAMP
How To Make The Most Out Of Your Dance Camp Experience
So! You're going to a dance camp intensive extravaganza trip thingy, hooray!! *catches breath*
Once you've settled own from all the excitement, you'll need to start planning in order to get ALL the knowledge, growth, inspiration, and FUN possible from the experience.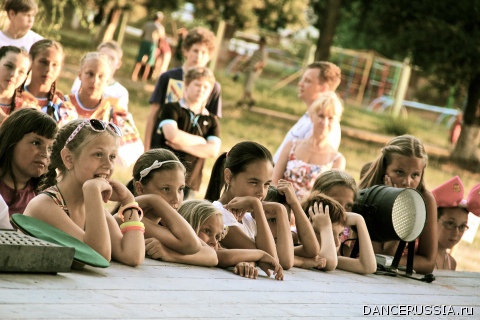 This guide will help you do just that, my dear dance camp attendee!
Planning Checklist
Confirm registration for camp
‍Double check your email for your registration confirmation for the dance camp (and print it, if you want to be extra safe)!
The last thing you want is to show up and realize there was an error.
Pro tip: For Misfit Dance Camp, you can get $50 off by using the promo code "STEEZY"!
‍Read the fine print
‍Know exactly what classes you're eligible to take, exactly what the restrictions and rules are, exactly what extra things you can get from the experience.
Maybe there's a processing fee? A meet and greet? A free lunch or T-shirt giveaway?
For example, if you opt for the Black or VIP Access for Misfit Dance Camp, you get extra one on one time with every MDC staff choreographer on a daily basis and an exclusive invite to a formal gala, where you can get EVEN MORE time with choreographers (and witness exhibition performances.
)‍
Book flights / Rent car
‍Make sure your commute there is airtight! Don't leave room for any hiccups right before you're about to leave.‍
Book hotel / AirBnB or confirm with friend you're staying with
‍Double check on those lodging plans and pre-load all the directions you need to get there.
You can get a discounted rate at Misfit Dance Camp's host hotel, the Westin Houstin in Memorial City.
The hotel is attached to the Galleria, where you can conveniently shop and dine at the food court!‍
Check your phone's roaming plan
‍If you're going out of the country, then your phone plan might charge for international roaming.
And those fees rack up quick! Call your provider to see what plans are available for your stay – or, opt to rely on wifi.
Packing Checklist
Here are some packing tips for dance camp trips:
‍1.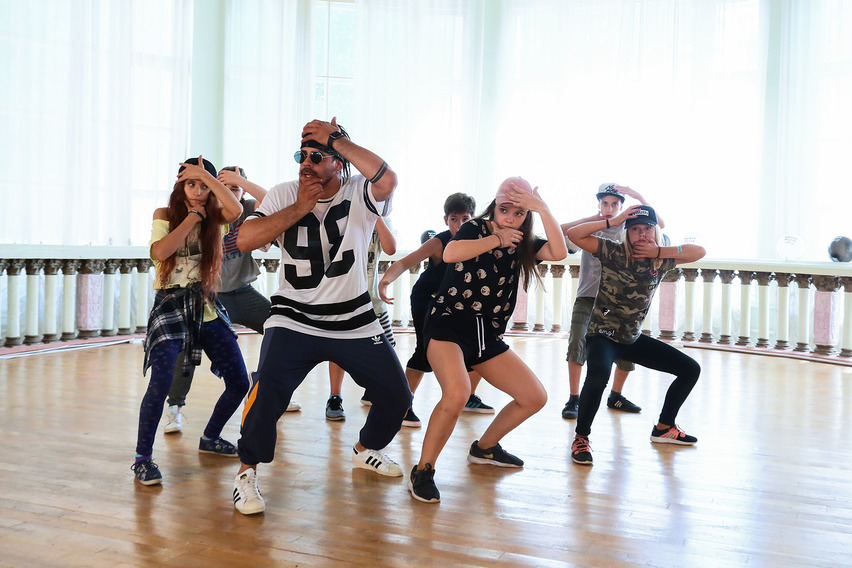 Pack your clothes by outfit
‍If you just take a bunch of tops and bottoms, then it'll be hard to decide on your outfit when you're there and have a million other things to think about.
Make those choices beforehand by putting together an entire outfit, taking it off, then pack them together.
I usually roll everything in my bottoms (leggings, sweats, or jeans) and stick a post-it on it with what outfit it is ("Friday class" / "Tuesday airport").
‍2. Pack extra pairs socks – a LOT of them
‍YOU CAN NEVER HAVE ENOUGH SOCKS. Especially when you'll be dancing and sweating in them.
Change 'em out between classes if you want that extra freshness…
It'd sock to be stinkin' up the whole dance camp! When packing, stuff 'em into your extra shoes to save space.
Stick a sheet of fabric softener in there, too, to keep it smelling fresh and clean~~
‍3. For contact lens wearers – ALWAYS TAKE AN EXTRA PAIR
‍This is a must for any trip or big event! I've been stuck on trips where I ripped a contact and had to see out of one eye the rest of the time.
I've also been in a workshop where one FELL OUT and got lost, and I had to dance with my glasses (which some people are fine with, but I was not used to.)
In any case, make like a boyscout and "Always Be Prepared" with an extra set.
‍4. Take an extra duffel bag IN your main bag
‍Doesn't it always seem like your luggage somehow doubles itself during a trip???
Especially during dance camps – you'll probably come out of it with 4 new shirts, 2 hats, and a water bottle that cannot fit in your already-jammed suitcase.
Pack in an empty duffel bag or backpack IN your suitcase on the way there so you can:
1) use it to take extra clothes, wallet, water as you take class
2) pack in whatever extra items you accumulated for way back
Workshop Tips
Don't feel like you have to take every single class at the dance camp.
Instead, strategize and plan your class taking schedule to get the most quality from each class you do take.
‍Utilize these tips in each class: How To Get The Most Out Of Dance Class
‍The schedule for Misfit Dance Camp is designed so that each day you start off with a meet and greet, take 2 classes, take a lunch break, and take another 2 classes.
It will be intensive and tiring – we encourage you to push, but not overexert yourself.
Networking Tips
The cool thing about these dance camps is that everyone is super, super passionate about dance – otherwise, they wouldn't be there.
‍Get more insight on How To Build A Network In The Dance Community, wherever you are!
‍Be open! Initiate introductions. Give compliments. Ask questions.
A genuine desire to get to know other dancers will make forming these connections a piece of cake.
You'll learn so much about dancers of all ages and backgrounds, as well as their respective communities, cultures, and styles.
The coolest part is that you'll come out of the experience with homies in different parts of the country or world~
Who knows, maybe you'll visit their hometown for your next dance adventure!
Whichever dance camp you attend, these tips will help you make the most out of your experience.
What are some things you learned from your dance camp experience? Leave a comment below to share!
8 steps for a successful summer camp at the children's center
Start doing them already in February so that your camp is not empty in the summer
Summer is a difficult period in children's clubs. The most common idea for organizing work during this period is the opening of a city camp. But why do some clubs already in April have no places for the first summer shifts, while others in May timidly answer their parents by phone that in June their child will be expected by two more peers, one of whom is the child of the head?
The key to successfully filling the camp with children is advance preparation and well-organized sales.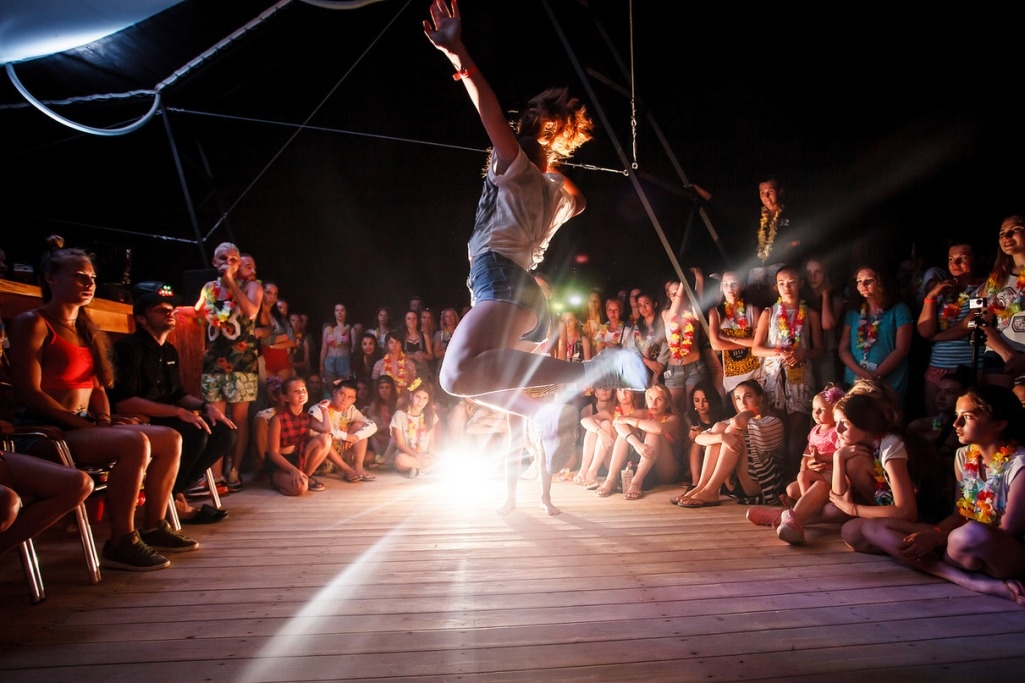 In this article, I tried to outline the main 8 steps to prepare for the summer camp, which you should start doing right now, in February. These steps will help you look more confidently into the future and set a strategy for moving the camp in the right direction.
Step 1. Think over the dates, schedule, target audience and the content of the shifts
First of all, you need to decide when you will hold the camp. The duration of the shifts should not exceed two weeks, the terms must be clearly fixed, as well as the theme of each shift.
Based on the area and equipment of the room, the availability of a food provider, beds for sleeping, you can already understand how many children of what age and for how long you can take.
Why is clarity important? Why not declare a summer camp for the whole summer with a fixed cost per day and allow parents to join at a convenient time according to their schedule?
First, it's easier to sell. Blurred product boundaries with incomprehensible cost and goals make it more difficult to position and promote it.
Second, it's easier to buy! It is difficult for parents to understand what "Summer Camp for the whole summer" means. Additional questions always become an unnecessary obstacle in the buying process. For example: "Maybe you really need to visit the whole summer and pay in advance?" "And if we don't join from the beginning, what will we miss?", "Won't the children be bored if they do the same thing for three months?".
Thirdly, it is easier in terms of organization, as you will be able to estimate the maximum number of children per shift, the cost, the number of teachers and other resources to implement the idea.
Fourth, you will be able to make a revenue forecast, and understanding the cost, you can accept money now, in February.
Step 2. Decide on the price
This step is important, and I suggest not relying on prices in nearby clubs when calculating the cost!
First of all, you need to calculate the cost of the service. The biggest costs are the salary of counselors, administrative staff and cleaners, rent, food costs.
You also need to be aware of the costs of promotion and the purchase of related consumables.
After evaluating the total cost of the camp and calculating its optimal number of children, you can calculate the cost per child.
Next, you need to analyze competitors and lay your profits based on the analysis and your appetites.
Step 3. Prepare a proposal
After the first two steps have been completed, a proposal can be clearly formulated, which will indicate the dates of the shifts, the length of stay, their topics, the age range of children, the cost and result of each shift.
The results of each camp should be measurable and understandable.
If this is a professions camp, then the children will learn, for example, 10 professions, earn "money" and be able to spend it.
If this is a vocal and dance camp, at its closing the children will show a concert for their parents.
During the theatrical shift, it is logical to wait for the premiere of the performance, and in the art camp - a diploma with a list of mastered techniques and directions.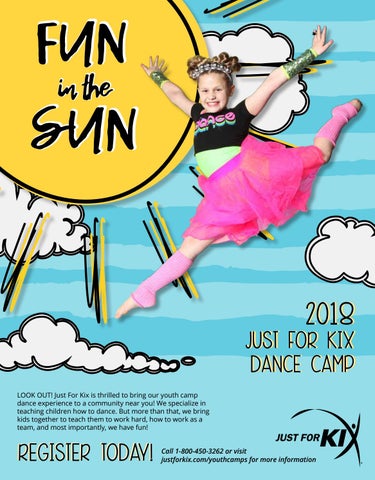 A completed offer can already be prepared for sale.
Step 4. Develop a promotion strategy
I recommend organizing sales in three stages.
Presale . With a big "early booking" discount, you can offer to redeem your camp stay as early as February.
It is best to start pre-sales with your clients, using the simplest and shareware promotion channels: e-mail newsletters, posts on social networks, organizing meetings and events on social networks, distributing information in the club, posting ads inside the club.
The main sales phase for begins in mid-March and lasts until mid-May.
For making a purchase decision during this period, you can also announce promotions and discounts, bonuses with a limited duration, but taking into account all the promotions and discounts, the cost of staying in the camp should already be higher than at the presale stage.
At the sales stage, you can connect paid promotion channels: contextual advertising, paid promotion in social networks, posting and distributing leaflets.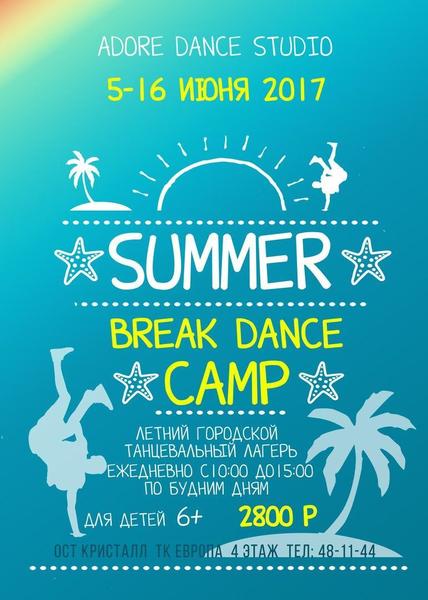 All advertising must contain information only about the camp, about a specific product.
During the "upsell" phase, which occurs at the end of May, you can advertise the remaining seats at a price without promotions, but announce that an increase in price is planned after a certain time.
Step 5. Train the administrator in sales
If the administrator is not told about the product and taught how to offer this product to customers, he will have to invent and fantasize. And it is not at all necessary that the administrator will do this competently and with an understanding of the matter.
Therefore, it is necessary to give him the tools: scripts, prices, sales strategy and a complete description of the product - everything that was prepared in steps 1-4.
If the club will run a camp for the first time, then I recommend that the leader handle the first calls from potential clients on his own. You can ask the administrator to forward calls to you or ask the client for a phone number so that you call back.
During the first calls, you will be able to develop scripts for the administrator, including frequently asked questions and verified answers.
Step 6: Prepare marketing materials
Marketing materials will be required during the main sales phase. These are, as a rule, leaflets: one-sided A4 format - for sticking and placing in elevators or on stands at the entrances, two-sided A5 format for distribution at playgrounds, at schools, directly in the club itself.
All marketing materials must only contain advertising for a specific summer camp product. You should not disperse the client's attention by listing all 20 areas of your club's activities.
Step 7. Start looking for teachers to work at the summer camp
The camp can be staffed either by their own employees or those involved only for the summer period. Both options have their advantages, but in each case it is necessary to provide for the process of preparing the teacher for the new format of work.
It is necessary to fix agreements with teachers-leaders in advance: schedule and mode, salary level, age range of children, their number, and, most importantly, what is required from the teacher, what program he will work on, what results you expect from him.
Of course, these results must match what you promise the client.
It is better to fix the agreements with your teachers right now, the search for new employees in the camp should also be started in advance.
Step 8. Select lesson notes for implementation in the camp
This format will be new for both your employees and beginners. The camp requires a very bright work that requires great dedication, involvement and the ability to "ignite" the children with their enthusiasm throughout the entire shift, every day.
Not all teachers have enough energy and time to prepare the next day's program in the evenings. Most often, the enthusiasm is enough for the first week, and then it turns into a routine and hastily invented tasks.
We recommend in the camp, as well as in the work of the club, to use ready-made notes, which already contain ideas, material for illustrations, the sequence of work.
Notes will serve as a support, creative educators can, having such a basis, supplement it with their ideas, and in case of sudden illness and other circumstances, you will be protected by having a ready-made lesson program that will last for more than one year and not only within the summer camp.
---
What are your plans for the summer? Will you work or rest? What are your thoughts on summer camp? Please write in the comments.
City hip-hop dance camp - Brooklyn hip-hop camp
Shift duration 2 weeks (10 working days), Saturday, Sunday - day off!
The direction of hip-hop in the world of dance is very popular among young people, and it was due to the large number of people who want to master the technique of this direction that the Brooklyn school organized a special camp in which all participants will have a unique opportunity to learn all the secrets of different styles of dance!
So far there have been no such proposals in Chelyabinsk, which is the reason for the great interest in the event.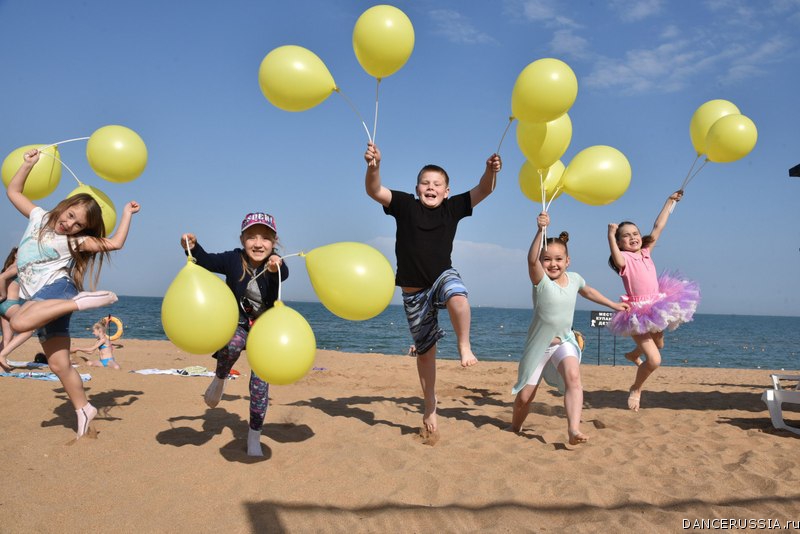 To date, the summer dance camp is ready to accept all comers who are already seven years old, but not more than fifteen.
Professional teachers of the school, who have repeatedly become winners of domestic and international competitions, will provide their assistance by developing a special program for each category of students that will fully meet the individual needs of students.
Due to the fact that this is where the hip-hop camp was founded, Chelyabinsk has become a well-known city throughout Russia, since this is not practiced in many regions. The aforementioned hip-hop camp has really begun to be in great demand among local residents who are not averse to spending their free time learning a new dance.
Thus, by actively joining the Brooklyn offer, the child not only has a rest, but also has the opportunity to use this time to learn something useful and fashionable. The rules that are mandatory, the hip-hop dance camp tries to fully comply with.
The most important among them is the requirement to maintain a healthy lifestyle, constantly maintaining a healthy shape of one's own body, as well as ensuring an eternally positive mood.
What entertainment and educational program did the Brooklyn specialists prepare?
In order to interest and attract the attention of the younger generation to learning modern popular dance styles, the organizers of the summer camp offer the guys not only to train, but also to spend their free time with benefit. So, teachers will talk about the history of the emergence and development of various dance trends, as well as demonstrate interesting video stories, offering to take part in graffiti drawing.
A dance camp that Chelyabinsk is very proud of, invites its participants to create their own original theatrical performances, as well as days with a specific theme, as well as dance performances with show numbers, battles and jams. Despite the fact that Brooklyn organized a city camp to teach the techniques of various dance styles to young people, this does not negate the guarantee of a large number of new acquaintances, unique master classes and active walks with outdoor games!
In order for parents not to worry about their children who want to spend the summer usefully, two meals a day are organized in the camp, and to confirm the results achieved, the children will take part in the reporting concert at the end, where the most talented and capable will be awarded prizes and gifts !
Why choose our dance camp?
First of all, during the camp, children will be able to get acquainted with the amazing culture that is very popular all over the world.