How to dress for a dance audition
What To Wear To A Dance Audition
Regardless of your dance skills, auditions can be nerve-wracking - and it doesn't matter whether it is your first or thirty-first audition. Getting together your dance audition outfits now can help you feel more prepared when audition time comes. 
As you head into your dance audition, it is important to ensure you are wearing the right attire. After all, you want to stand out for your dance moves, not because you are wearing the wrong thing. So, as you work on your routine and begin to get everything ready - don't neglect your wardrobe. 
Subtle Colors. Avoid bright-colored leotards or pants. These may be cheerful for practice, but shouldn't be part of your audition. Stick to subtle colors such as black, white, pink, or gray. 
Wear Dance Shoes. This one is obviously going to be dependent on the type of dance you are doing. Whatever it is - jazz, ballroom, ballet - make sure you are wearing the right shoes.
Form-Fitting Clothes. You don't have to wear tights and a leotard, but you should be wearing clothes that are form-fitting and allow the directors to see your moves. If this means leggings and a fitting t-shirt, that's fine, too. Just let them see you. 

Make-Up. Keep it light - and natural. You can put on some makeup to enhance your look, sure. But don't go overboard on it. 
A Few Noteworthy Tips
Finally, you may be auditioning for a specific character, which is wonderful. But you don't need to show up in costume for your audition. Your rendition could actually have a negative impact on your performance. Rather, dressing in light, form-fitting clothing can allow directors to see your dance moves without all the rest. And, who knows - if they can't cast you for the role you are auditioning for, perhaps they will have another. Without being in character, their eyes are more open to possibilities.  
What NOT to Wear
Just because we want you to score that role, we feel that it is important that we throw a few tips on what not to wear to your dance audition. So, do yourself a favor and avoid the following: 
Baggy clothes. You want the directors to see your moves, not your clothes flopping all over the place. 

Dress simply, from head to toe. By staying simple and, yes, basic, you are allowing the directors to envision you for all sorts of roles. 

Don't overdo the sexy. You don't have to dress in lingerie to get noticed. Your dance moves will get you noticed - everything else becomes a bit of a distraction. Keep it classy and watch what happens. 
Audition at the Forestburgh Playhouse 
The Forestburgh Playhouse, a professional summer theatre, offers many casting opportunities for the 2022 Season.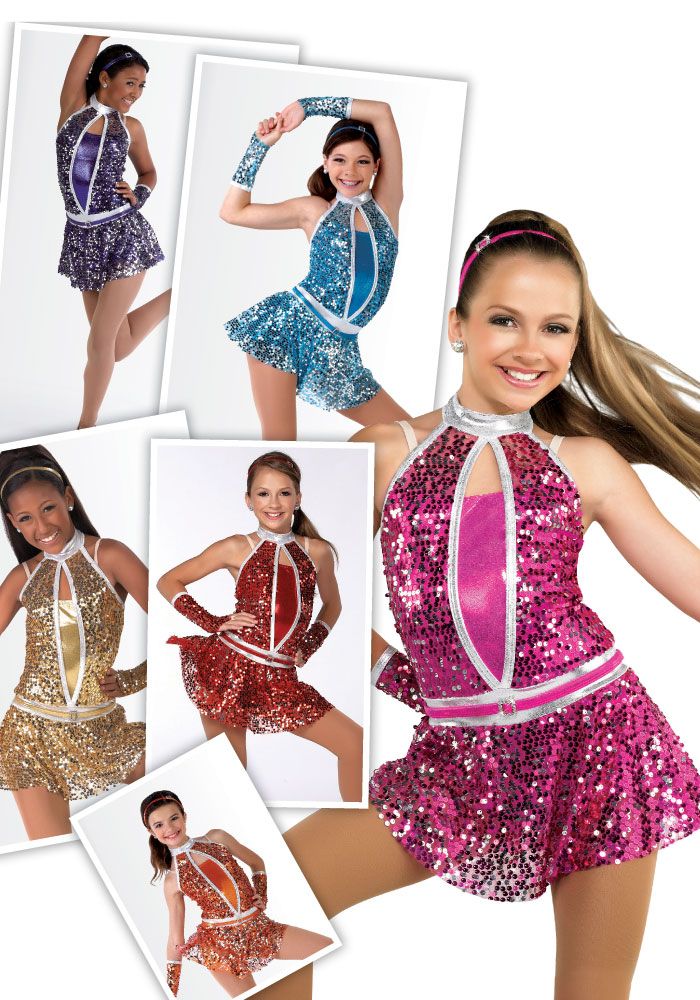 Contact us at 845-794-2005 or visit our website for audition opportunities and information. The Forestburgh Playhouse is committed to non-discrimination and a flexible, imaginative casting policy. Performers of all ethnicities are strongly encouraged to audition.
What Should You ACTUALLY Wear to a Dance Audition? – AUDITION QUEST
Sadly, auditioning successfully isn't just about turning up and dancing well. Like with most things, there are so many other components that can affect how well you actually perform. Appearance is certainly one of them.
The human eye has a fantastic ability of being drawn to certain things, often due to instinctual associations and past experiences.
In an audition situation, you want it to be you that the audition panel is drawn to. Fortunately, there's a whole load of science behind doing this.
So firstly, lets break down the different components behind dressing successfully at an audition:
COLOUR: Oddly, the human eye is attracted to certain colours.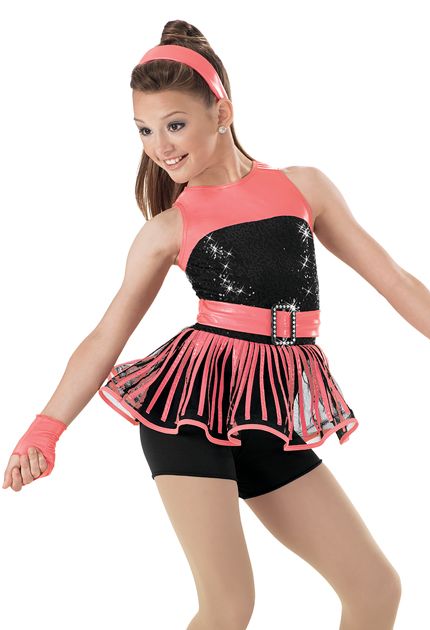 Picture the colours of the rainbow, from red all the way down to blue. Now, the eye is naturally drawn to the colours right at the top of the rainbow (red, orange, yellow), whereas the eye is far less attracted to the colours at the bottom (blues and purples).
Red has a natural ability of attracting the eye as its instinctually associated with fear and danger, making the human mind take note straight away. Reds, oranges and yellows will instantly grab attention and set you aside from the rest of the auditionees in the room.
Adding to this, saturated colours can also get you noticed. A saturated colour is simply a colour which is bright and vivid – the more luminous and bright a colour is, the more it attracts the eye.
So, if you wear anything that is bright red, orange or yellow (but not too distracting), then you'll be noticed before you've even started dancing. Plus, you'll probably be the only one dressed like that in the whole room, so it'll be so much easier for the audition panel to point you out after the audition.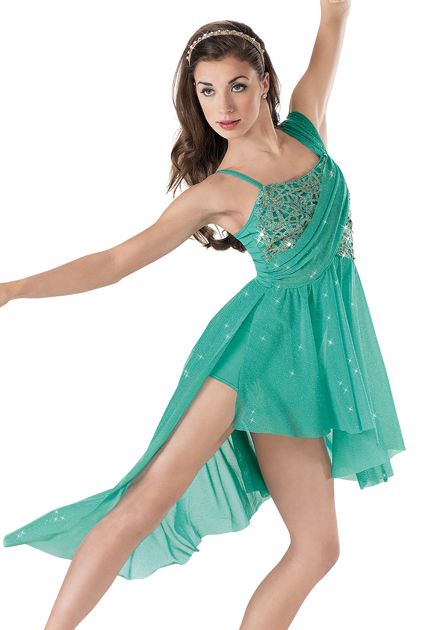 CONFIDENCE: Don't hide yourself away.
When we don't like something about ourselves, we try to hide it. The problem is, audition panels can tell instantly if you're trying to do this. Wearing baggy clothes, dull colours, excessive makeup or too many clothing layers register instantly in your audition panel's minds.
The problem is, as soon as the panel suspects that you're trying to hide, their imagination runs wild.
Covering up your legs with baggy sweatpants because you're self-conscious of them? The panel might assume you have a knee injury.
Tying a shirt around your waist because you're nervous of exposing your body? The panel may assume that you lack confidence.
For an audition, you have to try to let go of these insecurities and show off every single facet that you have. Auditioning is your time to perform, show off and prove why you should be accepted, not hide away behind your oversized sweatshirt.
Make sure that you feel comfortable, yet are still wearing tight-fitting, flattering clothes.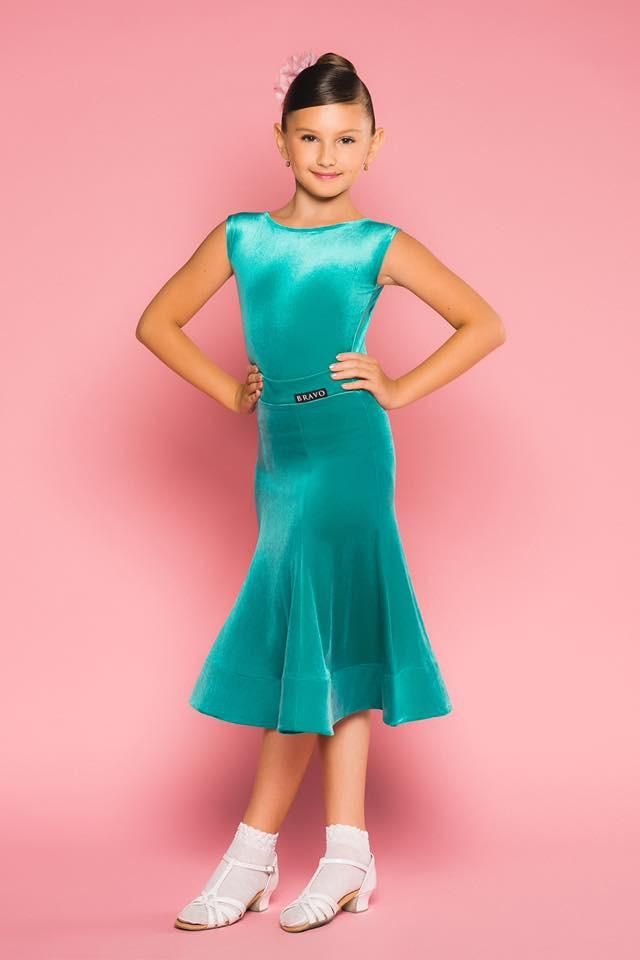 Don't wear anything that could compromise your lines, shape or could restrict movement.
MISCONCEPTIONS: What do you really look like?
So you like to wear you're hair half-up, half-down. It makes you look good and feel confident. But, you spend the whole audition brushing hair out of your face.
How do you think this comes across?
In your mind, you look and feel good. Yes, having hair is your face is a little annoying, but you can brush it out of your face and it won't affect you. You feel like you're doing amazingly in the audition.
In the audition panel's mind, you look terrified, nervously fiddling with your hair.
Misconceptions, or being read incorrectly, is probably one of the biggest audition mistakes. You need to always consider how little actions can make you come across to others, and not just how they feel and mean to you.
For example, wearing clothing that you have to fiddle with or pull down all the time can also be read as being nervous.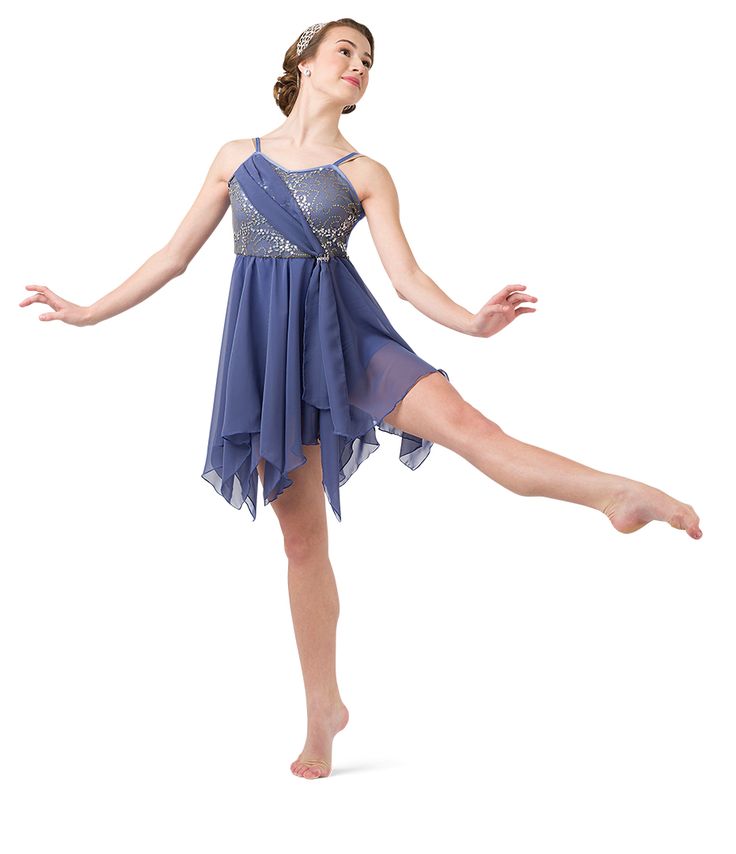 Always try to consider the logistics of everything you're wearing.
SO WHAT SHOULD YOU WEAR? Considering all these elements, lets explore what the perfect audition outfit is.
FOR A BALLET AUDITION
English National Ballet Boat Neck Leotard £18.95
It's bright, simple and elegant – not only will this unique colour grab the panels eye's, but will also show off your lines. You're hiding nothing and not wearing anything too distracting.
Team the leotard with pink tights (audition panels don't like black tights and its affects how well they can see your leg muscles) and clip your hair back neatly into a classical bun.
TIGHTS: https://www.movedancewear.com/move-dance-footed-ballet-tights-pink-p1119/
HAIR GRIPS: https://www.movedancewear.com/repetto-bun-kit-p2997/
PURCHASE ALL AT www.movedancewear.com
FOR A JAZZ/MUSICAL THEATRE AUDITION
Alegra Shiny Raya Dance Top £17.75
This top gives you everything.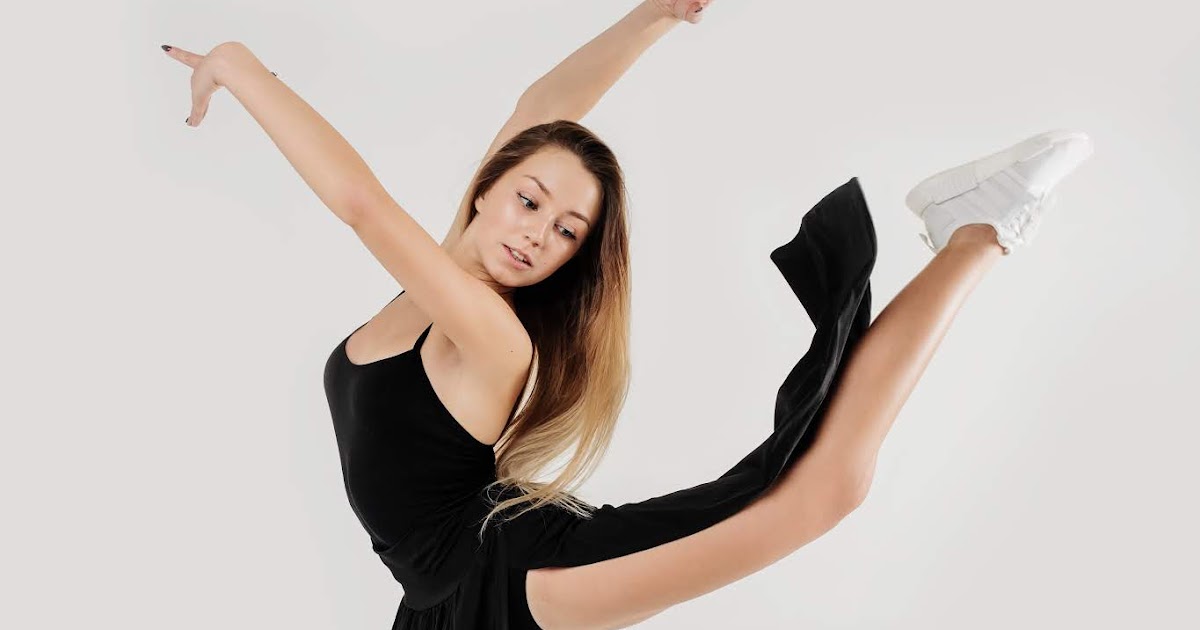 With its standout colour, exposing yet flattering shape and comfortable stretch material, you can't go wrong.
Pair it with a smart, tight fitting pair of black leggings and slick your hair back into a neat ponytail.
LEGGINGS: https://www.movedancewear.com/move-dance-molly-footless-leggings-p1736/
HAIR PRODUCTS: https://www.movedancewear.com/accessories_and_bags_dance_accessories-tendu_hair_elastics_clear/5166/
PURCHASE ALL AT www.movedancewear.com
FOR CONTEMPORARY AUDITIONS
Move Mia Loose Pants £22.50
These trousers are comfortable, smart and the perfect material for executing floor material. Their plain black colour will define your legs and lines.
Move Piera Seamless Dance Top £14.50
This is the perfect colour for grabbing attention, whilst not compromising on showcasing the shape of your arms and upper back. The design is simple and functional, hence not reducing or restricting movement.
HAIR PRODUCTS: https://www.movedancewear.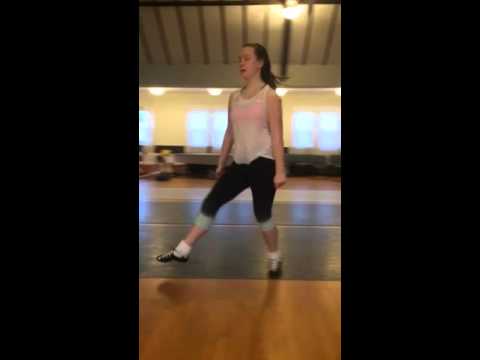 com/accessories_and_bags_dance_accessories-tendu_hair_elastics_clear/5166/
PURCHASE ALL AT www.movedancewear.com
Dancewear | Useful articles and tips from the 🕺dance studio - Under Stand (Anderstend)💃 in Voronezh.
When you come to the ballroom, it is important to dress correctly. Not just beautiful, but right. And not because they are greeted by clothes, but because each type of dance requires appropriate equipment - comfortable, suitable for a particular type of movement, and also reflecting the unique style of dance. In this article we will tell you how to dress if you are dancing...
Clothing for this bright dynamic dance should be comfortable and not restrict movement. Lockers often wear wide trousers or comfortable stretchy jeans, leggings, loose T-shirts, shirts, trowels. Hats, caps - any attributes of lockers. If you are not yet ready for such a bright "suit", stop for now on comfortable sweatpants, a T-shirt or T-shirt, sneakers or sneakers.
---
Traditionally, poppers dress in a rather formal style: they wear strict (but rather loose shirts), jackets, shoes and hats.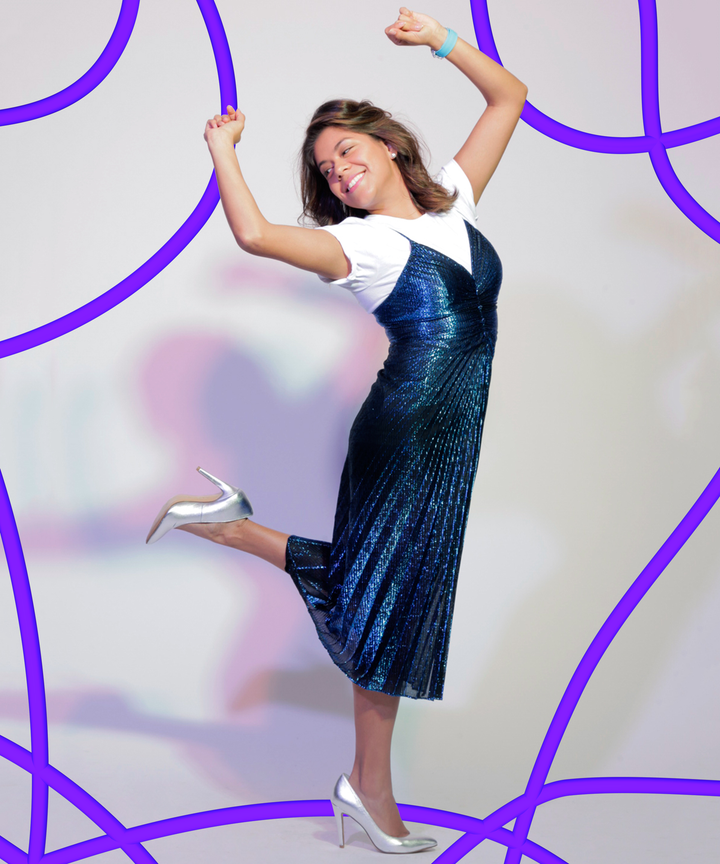 However, finding such extravagant outfits for everyday training is not so easy, because more and more often dancers can be seen in simple, wide clothes, without deliberate formality, in sneakers or sneakers.
---
House is a trendy club dance, so clothes for it should not only be comfortable, but also reflect fashion trends. It is not surprising that the dancers wear tight pants, then wide ones. In addition, house is a dance of communication with those who are close to you. In clothes for house you should be comfortable and cozy, you should feel confident and neat.
---
Hip-hop is a very democratic dance: perhaps any loose clothing is suitable for it. Sweatpants, T-shirts, caps (optional!), soft comfortable sneakers. And, of course, do not forget about knee pads that protect against injuries - this may sometimes be required (on the recommendation of the trainer).
---
Graceful girls dancing this dance prefer shoes with high stable heels, as well as light-fitting (and a little spicy) clothes made of elastic fabrics that do not restrict movement (these can be shorts, trousers, leggings - what you will be comfortable).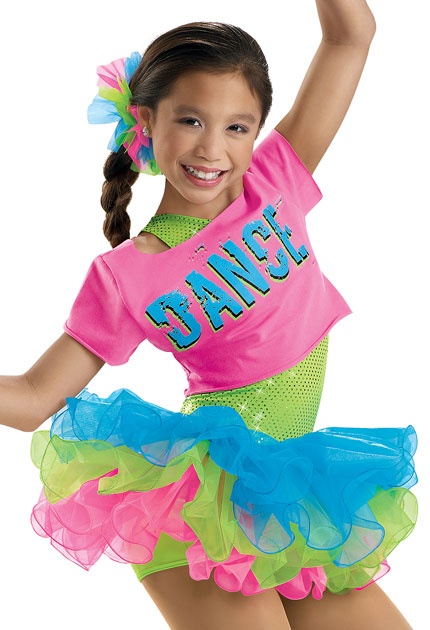 To start classes, sneakers or light sneakers are suitable for you.
---
Clothing for Contemporary, this plastic and emotional dance, should be as comfortable as possible: as a rule, these are elastic suits (trousers, shorts, T-shirts, leggings). The dance is performed barefoot or in socks.
---
Attire for Latin dances is usually a mid-length dress or skirt with wide, flowing edges, shoes with low heels. Of course, comfortable shorts, trousers or leggings are also suitable for training!
---
All staged dance directions require maximum comfort from clothing. Lightness and freedom of movement is the main thing to look for in dancewear. In directions with staged choreography, much attention is paid to the self-awareness of the dancer - he must feel in the dance as if on stage - brightly, confidently. In jazz funk, it's even extravagant. You can experiment with outfits. Once you find yours, you will feel it!
---
Dancehall is a social Jamaican dance, so the clothes in the class should create a feeling of summer and warmth.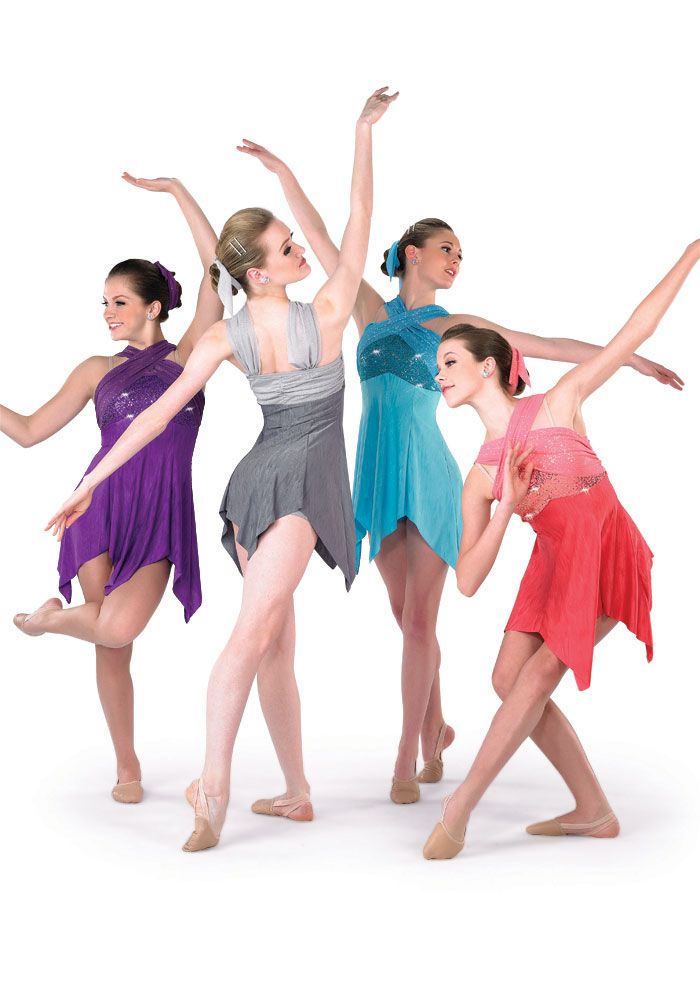 Dancehall dancers often wear bright t-shirts, t-shirts (often both at the same time and preferably in different colors!). Multi-colored leggings and shorts of various styles - the main thing is to create an image!
---
Vogue dancers usually like to try on different outfits, experiment, surprise and even shock. Any of your fantasies can be realized in training or at Vogue balls! Style is about vogue.
---
Waacking is a bright style, memorable for its presentation and imagery. Each workout is an opportunity for self-expression, including with the help of a suit! Dresses, jumpsuits, shorts, skirts - you can change each session. If all this is complemented by neat low-heeled shoes, you are already ready for the stage. 😉
---
Breaking is a very energy-intensive, technically complex style. It is very important for a dancer to take care of comfortable training clothes. We advise you not to wear clothes with large metal or plastic elements (locks, buttons on clothes) and remove accessories (bracelets, rings on your hands) - everything can interfere with you.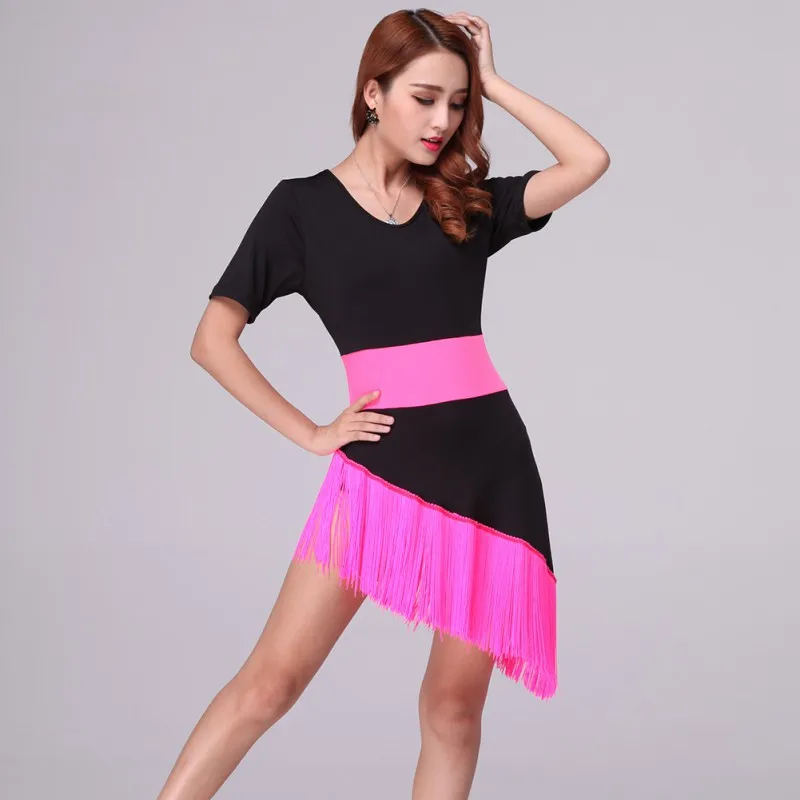 Comfortable sportswear, sneakers or sneakers, knee pads - everything you need for training. Also, the trainer may advise you to purchase a hat (when you move on to learning elements using the head =).
---
The style that originated in hot Africa requires powerful energy inputs from the dancer: you will dance to rhythmic and very energizing music. We advise you to wear comfortable sportswear and shoes. You can even take a spare training t-shirt!
---
A dance that should help the dancer find his individual style and express himself in movement. Whatever helps you in this, you should use. Your image is included. Comfortable and suitable clothes for you - plus a fad to your confidence in training.
---
Non-dance directions involve active physical activity during the class. You will need comfortable leggings or sweatpants, a T-shirt or a trowel, comfortable shoes (for functional), socks for stretching, yoga stretching and classics. If you want to use your own yoga and stretching mat, you can bring it with you, but be aware that the studio has mats, blocks, straps - the necessary equipment for training.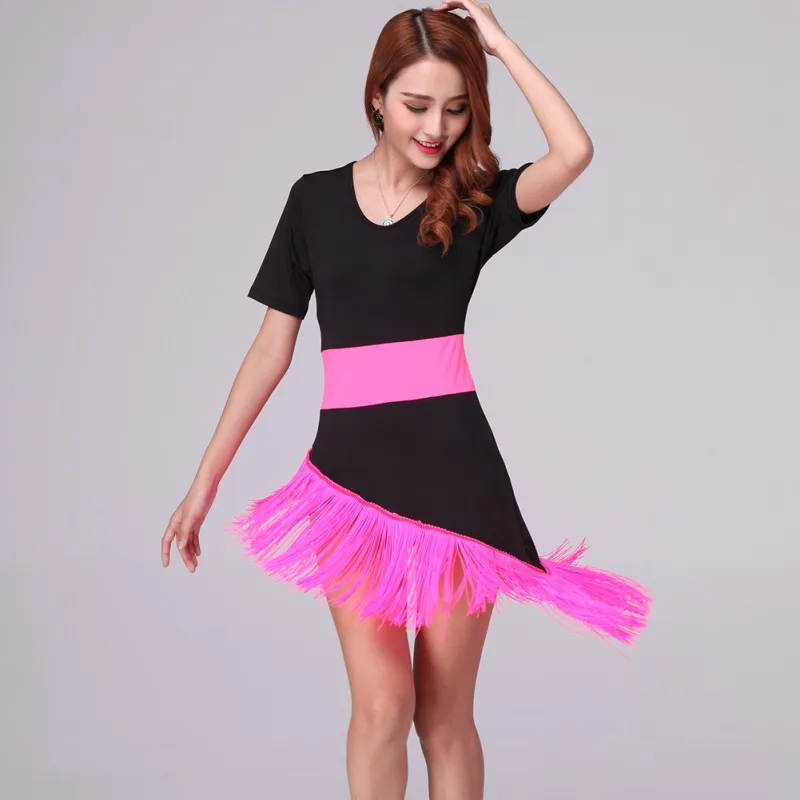 Author: Karina Morkotenko
More Articles:
How to dress for castings - Podium.IM
What to wear to pass any casting
---
On the pages of the site we have already shared general tips for the successful passage of any casting. But we undeservedly bypassed the topic of the visual component of the presentation, which is completely in vain, since the appearance plays, if not the main, then a key role in making a positive decision. In view of this, in this article we will tell you how to dress for a casting, as well as recommend what you need to bring with you.
The first thing you should pay attention to is the existence of the word "tidiness". And it seems that everyone knows him, but every now and then young people come to the meeting with an unwashed head, bitten nails and jeans with stains. Moreover, many of them are dressed in all the latest trends of the season, hoping in this way to impress. Neglect is striking and discourages any desire to conduct a dialogue, not to mention acceptance into the project.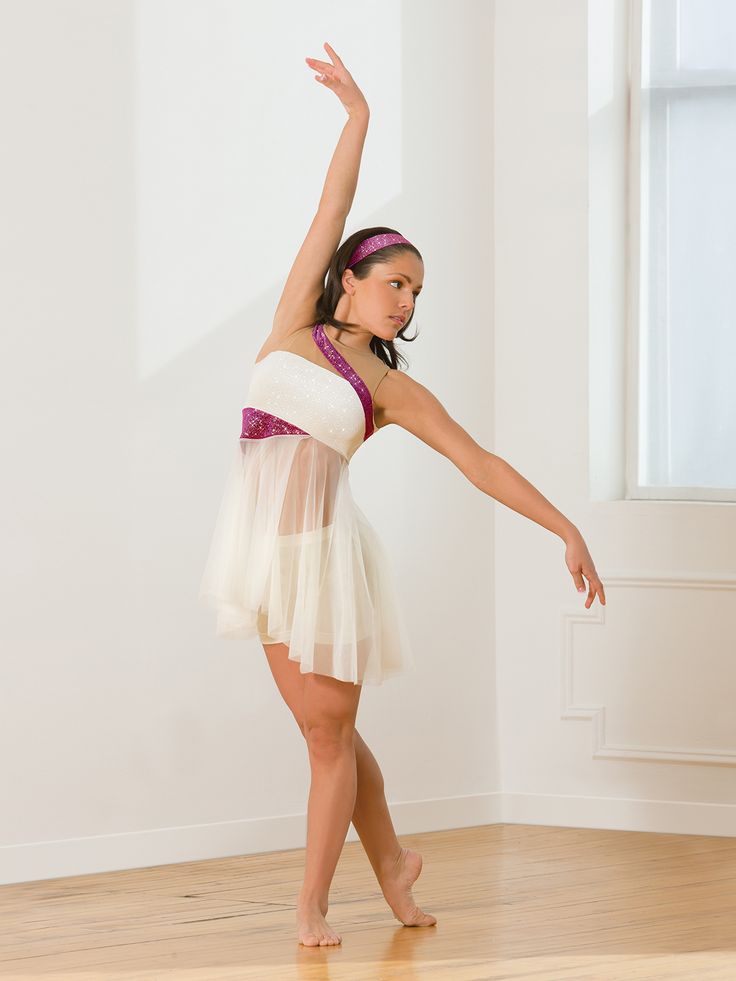 "I didn't have time", "the hot water was turned off", "today the moon is in the wrong phase" - there can be any excuses, but they will not save the situation.
Numerous websites advise dressing in a way that hides all problem areas and emphasizes dignity. However, the model should be able to work with its shortcomings, and not hide them. If you have three extra centimeters, you do not need to mask them under layers of clothing. Even if they go unnoticed at the casting, on the day of filming the customer will be unpleasantly surprised to see how the skirt diverges on you. If you regularly go through castings for photography of any format and cannot deny yourself eclairs, then learn how to pose so that the consequences of your weaknesses are not noticeable in the pictures.
For some reason, a large number of models come to the casting, wearing all the best, expensive and bright that they have. The desire to please in this way is understandable, however, first of all, bet not on fashionable things, but on your personality.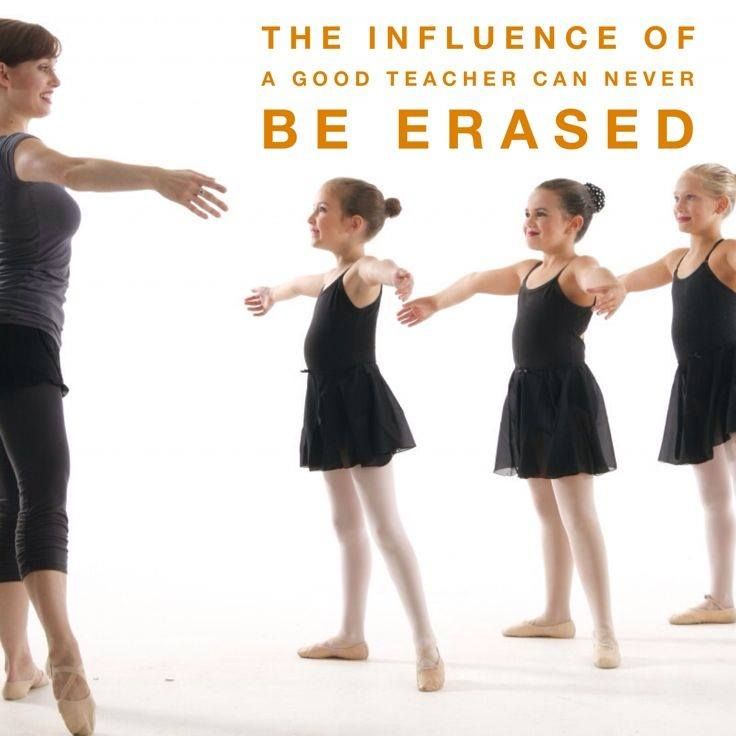 Yes, to show your individuality is the task of each model, but this can be done in a completely different way. The same casual style loved by all Europeans is perfect for any occasion. For example, skinny jeans, a shirt and jacket with a leather jacket or a jacket over it are a win-win option.
A silver jacket or crimson polka-dotted trousers will be a good feature at a holiday, but such outrageousness is not appropriate at a casting. Choosing a color according to feng shui (yes, this happens) is also a so-so option, a purple jumpsuit will confuse any manager. The favorite is black, white, gray, pastel, powdery, shades of brown and blue. With a combination of colors, it is better not to experiment, observing one thermal range.
A few words about underwear. We casting people don't care what the price of your bra is, so save the scarlet French lace set for other occasions. The best option is neutral beige or black.
Shoes are not limited to thick frames, you can wear rough martins as an example of New York models, classic pumps or minimalist sandals.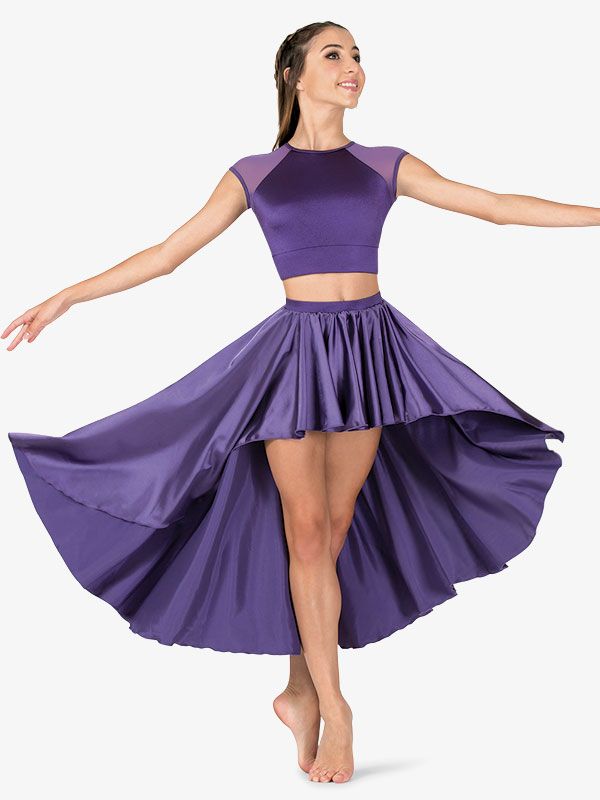 Rhinestones, butterflies and other decorative elements are superfluous here. Still, there is a form of footwear that should be refrained from. Wedges, flip flops, high over the knee boots and uggs will be a bad company for your outfit. By the way, heels will never let you down, they will emphasize the length and slenderness of the legs and draw attention to the gait.
An inconspicuous, monochrome outfit will be refreshed by the right accessories. The rule is simple: the fewer pendants you have, the better. Ditch the massive pieces in favor of simple, unobtrusive jewelry. You can replace the accent in the form of jewelry with an interesting scarf or a bright handbag. It is important not to overdo it with color spots, otherwise you risk recreating the image of a Christmas tree.
Casting for photo/video advertising
Compliance with the universal rules will definitely increase your chances. At the very least, it will tell about you as a professional model.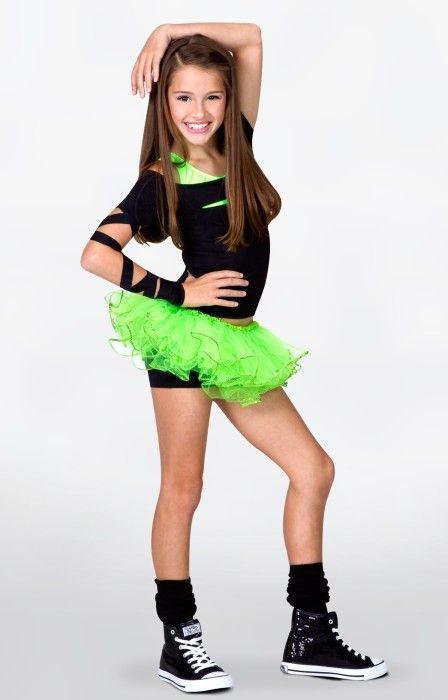 Nevertheless, in order to distinguish yourself from hundreds of applicants, it makes sense to choose clothes according to the project in which you are applying. Often the key point in any casting is the model's awareness of the project, since this is an indicator of her desire to participate, some kind of involvement, and not just a desire to quickly earn some money. Of course, this does not imply a Snow Maiden costume if, for example, you plan to shoot a New Year's calendar. However, by determining the style direction of the advertising campaign and choosing the right clothes, you will significantly increase your chances.
If it is not at all possible to choose a style, then a color effect can be used. For example, use in your image a detail whose color matches the main color of the company logo. Believe me, this will become a noticeable feature.
Catalog casting
Big stores like Lamoda and KupiVip are constantly selecting new faces through live casting.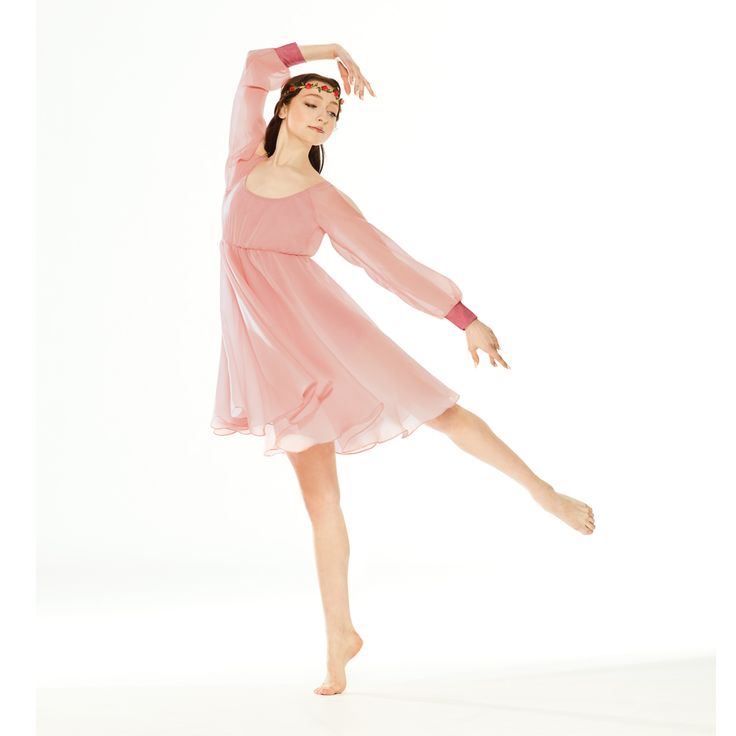 The model may be invited to the current shooting day and asked to work on camera.
On set, you have five minutes to demonstrate your posing skills for a commercial shoot. As a rule, the organization has a certain regulation of postures, a set of possible positions of the arms and legs that are allowed to be used. However, at the first stage, the manager needs to evaluate how the clothes will sit on you. This also applies to smaller companies. So, no loose-fitting trousers and blouses flowing to the knees. Just skinny jeans and a tight-fitting t-shirt or turtleneck. Be sure to bring a loose-fitting dress or a slightly flared skirt and swimsuit with you.
In the event that the catalog products are limited, proceed from the product itself, what you need to sell. If these are hats, in the bag you should have top options with a closed and open neck. No need to try to fit the floor of the wardrobe and during the test shooting, having laid out all the things, be interested in what you should wear.
Two alternatives are sufficient.
Casting for a modeling party
Going to a separate category of castings for model parties, girls often make mistakes by putting on the shortest skirt and top with the deepest neckline, not sparing themselves in snow or rain. The main task of the model at the party is to create an atmosphere and mood, indirectly - to increase the profits of the club. Therefore, your appearance without the skill of communication here will not be a full-fledged product. Of course, extravagance, shocking and other habits in an effort to impress at the casting will not work. You will be remembered, but things will not go further. From clothes, give preference to a casual style, but at the same time, tight-fitting things. Add a couple of color accents, heels, blush and you are ready.
"You can't look at the models running through the snowdrifts to the casting in miniskirts and over the knee boots without tears. Perhaps this will be unexpected for someone, but most casting managers, including myself, always between a beautiful, sexy beauty with a fourth size and a pretty, but charming and sociable girl, will choose the second option.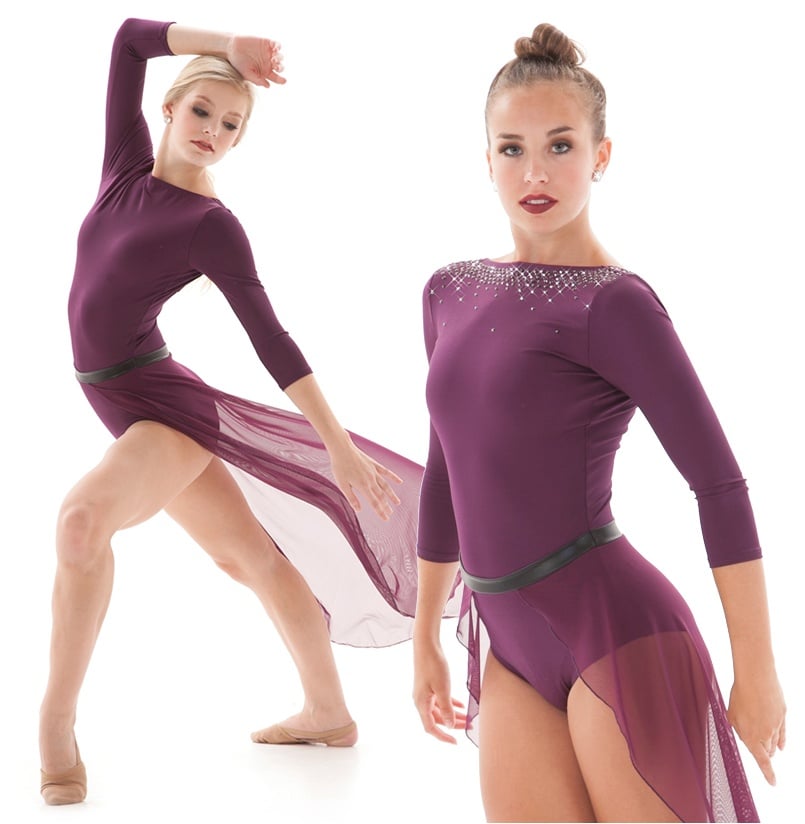 It's just that it's beautiful to sit at the model table all evening, quietly sipping wine with the eyes of a vulture - not the set of qualities that we expect from girls.0133
Margarita Bespalova, casting manager
What to bring
Most castings usually require high heeled shoes and a swimsuit. Even if it seems to you that in a certain case they will not be needed, this pair of items will definitely not become superfluous. As they say, but you never know.
In addition, we advise you to purchase silicone breast pads, which are indispensable for any shooting. During the fitting at the casting, they will also help out when the underwear clearly contours through the clothes selected by the stylists.
Put hand cream, antibacterial gel and matting wipes in your cosmetic bag. They are a real lifesaver at any casting. A barely noticeable shine on the face in the frame will shine like the star of the Centaurus galaxy, so skin control is required.