How to dance breakdancing
How to breakdance step by step
The following 3 videos will teach you how to breakdance step by step. We recommend that you watch these lessons in order as they are arranged from easiest to hardest. These moves come directly from our breakdancing courses which you should check out if you want to learn more. A word of caution, you must be careful when you attempt these moves. Be sure to study the movements very carefully and slowly and then ease into them. For other online dance classes click here.
Free mini video course for break dance:
Beginner break dance moves
Breakdancing move #1: 3 Step
The 3 step is one of the most popular beginner break dance moves. It consist of 3 steps that are done in a circle. In this move you will start with one leg extended in front of you and then will switch the legs as fast as you can so that the other leg is extended, from there you bring the leg side where you end up in a kind of push up position.
Learn how to sync the arm switches with your leg switches.

---
Want More?
The Complete Breakdancing Course For beginners (No experience needed)
Learn simple but impressive moves step by step! You will learn footwork moves, ground moves as well as freezes. This video course has 3 modules with +3 hours of video instruction. Delivered through instant online access.
Learn more & Buy it here (Click here)
---
Breakdance move #2: Corkscrew Up:
This is another cool bboy move. The corkscrew up is perfect for when you need to get up from the ground in a "cool" and smooth way. You can do this move on it's own or from any other combination of moves.Here you will develop strength and balance as you push off the floor to spin upwards and around.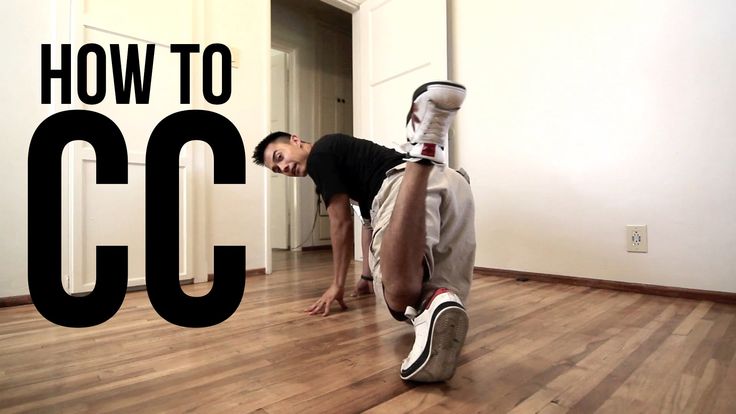 One more to go below!
---
Want More?
The Complete Breakdancing Course For beginners (No experience needed)
Learn simple but impressive moves step by step! You will learn footwork moves, ground moves as well as freezes. This video course has 3 modules with +3 hours of video instruction. Delivered through instant online access.
Learn more & Buy it here (Click here)
---
Break dance move #3: The baby freeze
Learn how to do a baby freeze move in this video. Freezes in Breakdancing are meant to draw attention to the dancer and are usually put in at the end of some footwork combination like the 3-step above! The baby freeze is great to start out with since its small. It still requires lots of coordination and practice so take it slowly and make sure you don't skip anything.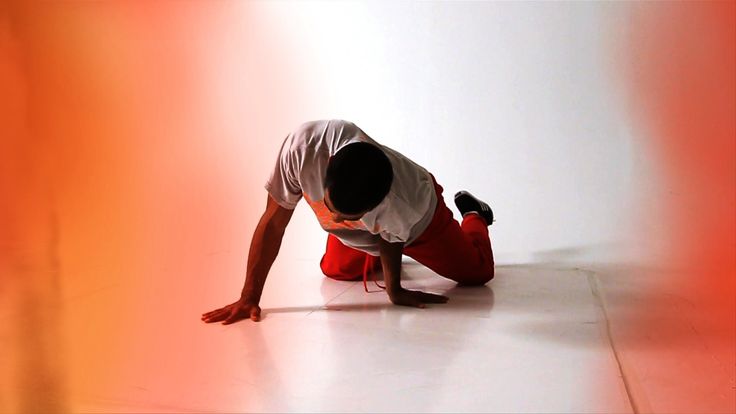 ---
Get Barry's full course now:
The Complete Breakdancing Course For beginners (No experience needed)
Learn simple but impressive moves step by step! You will learn footwork moves, ground moves as well as freezes. This video course has 3 modules with +3 hours of video instruction. Delivered through instant online access.
Learn more & Buy it here (Click here)
---
History of Breakdancing:
Breakdancing was founded by the black community and Puerto Rican kids in the 1970s. And it really became popular after James brown's single "Get On The Good Foot" where his busted out his high energy footwork dancing. After that, the kids in New york started to copy his moves and eventually it evolved to be called b-boy or break dancing.
At that time most of the style was ground footwork combinations without any of the fancy stuff you see today like windmills or back spins that are popular today. There were also breakdancing battles between gangs or clicks.
Another dance called "uprock" influenced the b-boy dancers. In this dance style, the dancers mimic fighting moves into rhythmic dance moves that opponents would use to 'battle' against one another.
The music is not restricted to Hip Hop anymore. These days dancers choose Techno, Jazz, electronic, pop and an other types of music that suites their style.
Other styles:
Back to free Hip Hop dance videos page
How to Ballroom dance
How to dance at clubs and parties
Online dance classes
All you need to know
Breaking is a dynamic combination of dance moves that B-Boys and B-Girls mix together in a creative rhythmic flow. But, just like all physical disciplines, breaking has a handful of basic elements that make up the dance form, and which all breakers learn to then be able to 'throw down' in a cypher or battle.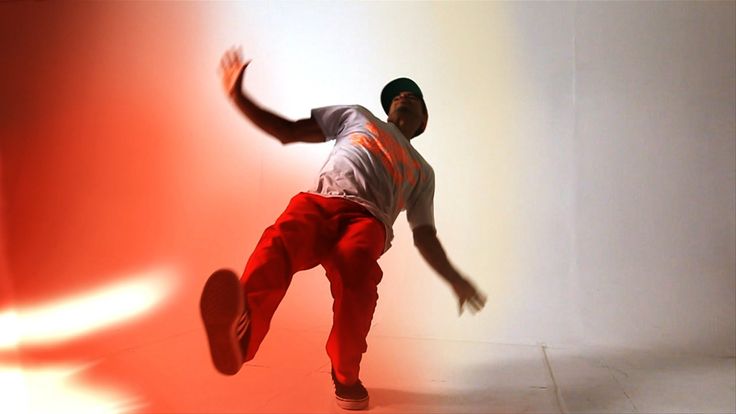 Here's a rundown of the eight basic elements that a breaker will perform when doing a throw down.
1. Top rock
Samuel 'Samuka' Henrique from Brazil performs toprock
© Dean Treml/Red Bull Content Pool
Top Rock is when a B-Boy or B-Girl is dancing while still standing and it's how breakers start their throw down, before going to the floor. There is no set amount of time that a breaker is expected to top rock for but a B-Boy or B-Girl will usually dance on top for at least one to two eight counts of the music. Using a variety of top rock steps, complimented with hand and arm gestures, in top rock breakers get to showcase their rhythmic style and their ability to play with the music while still standing.
Examples of Top Rock steps are: the Indian Step and the Cross Step.
2. Go Downs
Lil Zoo drops to the floor
© Romina Amato/Red Bull Content Pool
A Go Down is the move a breaker uses to go from their top rock down to the floor.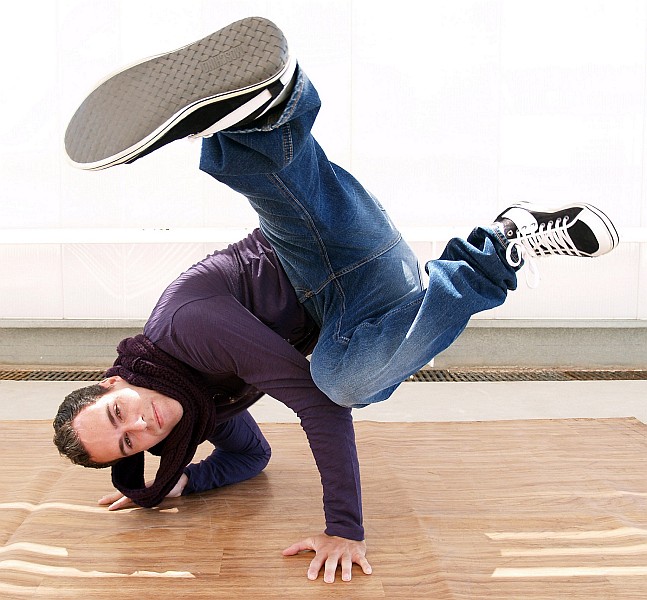 Preferably this is done in a seamless transition that comes out of the flow of a breaker's top rock, taking them to the floor without stopping the rhythm of their dance.
Examples of basic go downs are: the Knee drop, a Spin down or Hook drop.
A breaker can also go down from their top rock into a freeze, power move or trick.
3. Footwork
San Andrea doing Footwork at the BC One World Final
© Little Shao/Red Bull Content Pool
Footwork in breaking is when a B-Boy or B-Girl is down on the floor using their hands for support as they move their legs through a variety of breaking footwork steps.
Examples of some basic breaking footwork steps that you'll see a B-Boy or B-Girl do, are: a 6 step, a 3 step, shuffles, kick outs and CCs.
Breaking footwork is mostly done in rhythmic circular-rotational movements, using the legs and hips, but it can also be done while moving in straight or diagonal lines across the floor, or in very complex patterns.
4. Freezes
Kastet doing a Hollowback Freeze
© Little Shao/Red Bull Content Pool
A Freeze is when a B-Boy or B-Girl makes, hits and holds a solid shape with their body for a few seconds. This is usually done to hit a prominent sound in the music, and is a way of putting a full stop ending on a combination of movements that a breaker has been displaying, with the Freeze usually signifying the end of that particular sequence.
Examples of basic breaking freezes are: the Baby Freeze, Chair Freeze, and Elbow Freeze.
5. Transitions
Chey is using a thread as a transition move
© Little Shao/Red Bull Content Pool
Transitions are the movements breakers use to get in and out of their moves, or to combine the footwork steps, freezes, tricks and power moves that they like to do in combination.
Transitions done well are never truly seen as they are seamless in their execution and allow a B-Boy or B-Girl to keep a nice dynamic and smooth flow while breaking.
Examples of transitions are: sweeps, pretzels and spins.
6. Power Moves
Ami powers through a windmill in the battle against San Andrea
© Romina Amato/Red Bull Content Pool
Power moves are the most dynamic element of breaking, and even though everything in breaking can be done with power a 'Power Move,' in generally, is when a B-Boy or B-Girl propels their whole body into a continued spinning or rotational motion, while balancing on their hands, elbows, head, back or shoulders. They also will either do one power move continuously in a sequence and end it in a freeze, or do a combination of different power moves, with one flowing into the other.
Examples of breaking power moves are: Head spins, flares, air flares, windmills and 1990s.
7. Tricks
Uzee Rock pulling off the Uzee Spin against Victor
© Dean Treml/Red Bull Content Pool
A trick in breaking is when a B-Boy or B-Girl takes a conventional breaking step, freeze or power move and adds an unconventional dimension and twist to it.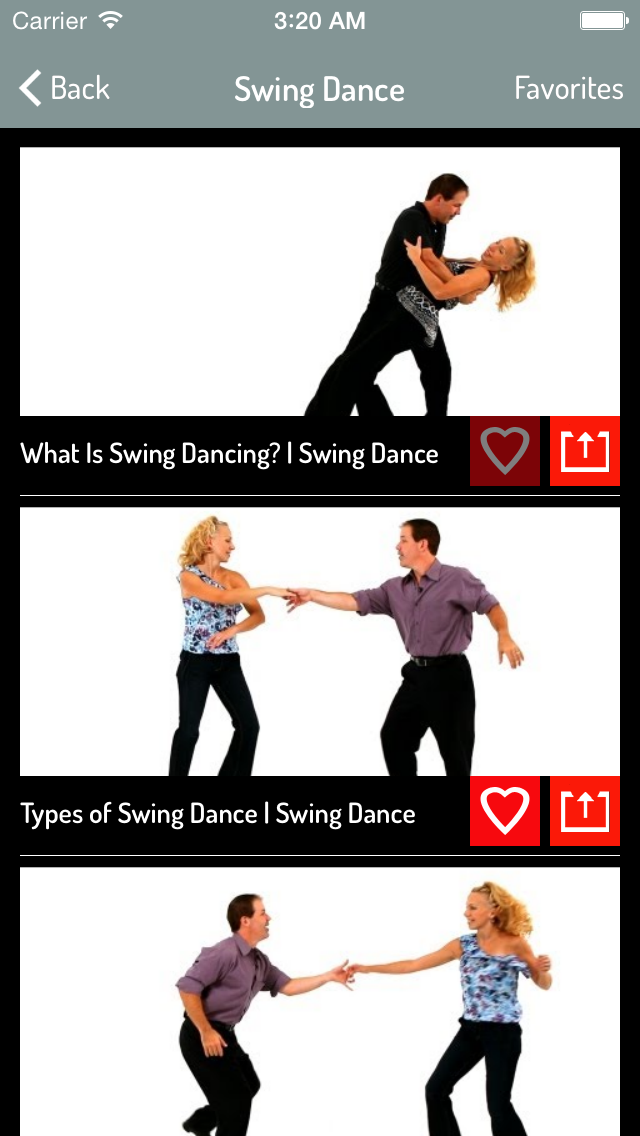 Examples of this are: hopping air chairs, handstand walking in between air flares, or leg threading while doing hand hops.
8. Flips
Leony from Brazil doing the Raiz, one of the most common flips
© Romina Amato/Red Bull Content Pool
Breaking is an acrobatic dance in general and breakers do also utilise many acrobatic flips and somersaults to give their throw downs an added dynamic to them. It's commonplace to see a breaker flip in between or into power moves, tricks or freezes.
And those are the eight basic elements of a throw down. A B-Boy or B-Girl will usually do at least three or more of these elements of the dance when throwing down. And the more highly skilled a breaker is the better they are at executing each element, as well as also combining the elements in a fresh, original, seamless and surprising way that fits and plays with the music.
You can see some of the basic elements of breaking in the ABC of ... Breaking.
How to breakdance - tips for beginner breakdancers from the school Breaking Academy
Breakdancing is actually not very difficult if you have the appropriate physical preparation and knowledge of dance basics.
The main thing is to learn how to put together all the components of breakdance into one common dance sweat coming from the human body, transmitting vibrations from the sounds made by musical instruments to your body. Of course, being able to break dance is a great pleasure for the soul and body. The feeling of how you convey the rhythm of the music with your movements is very pleasing and creates a feeling of happiness. The main question is how professional the dancer's movements are. And here it is important to find a specialized breakdance school, such as ours, in order to fully experience all the delights of controlling your body, music and energy of the audience.
In our classes, any student will learn how to learn how to dance breakdance, as our trainers, being, of course, professionals in their field, will tell you all the nuances and features of this dance. They will prepare the body for physical exertion, teach you to feel comfortable and not be ashamed of your dance.
Every child who has applied to us will be able to go to the center of the dance floor after a month of classes and show, without any hesitation, what he has learned and show everyone how he dances.
What are the benefits of doing breakdancing
The child will be guaranteed excellent physical shape.
The mobility of the body links will improve due to intensive stretching.
Increases overall endurance to physical activity and increases efficiency.
A creative approach and a view of the world around are being developed, because dancing is an art.
The skill of feeling rhythm and music in general appears, after a while, the child will learn to dance exactly to the music.
Dancing is a way of self-realization, any dancing child will always be in the spotlight and, as a result, will be self-confident.
How to start break dancing, break dancing
It is best to start by contacting specialists - people who have gone through this path and are ready to share it.
Of course, it is more correct to start mastering breakdance with knowledge of the theory of dance in general. And only then work out the dance moves. If you do not understand what you are doing, then you can lose a lot of time for nothing, without learning anything or moving in the wrong direction. To avoid this, we advise you to work with a trainer. A competent teacher will always tell you how best to develop a particular student, develop a special program for developing skills and gradually mastering the elements of breakdance. What is an integral part of the process of teaching break dancing to children.
What elements are important to learn in order to break dance beautifully
Dance at the top is a set of dance movements in a standing position.
Downward Dance is a squat-level movement.
Racks and fixations are different racks, they can be at the top (on the hands), I can be at the bottom (on the head) and so on.
Acrobatic elements - everything related to acrobatic stunts.
Power movements - transitions from rack to another rack.
Power rotational movements.
Why is it useful to dance break-dance, break?
Break dancing is quite a useful activity in terms of developing creativity and the physical form of your body, and it is also an indisputable advantage in the fight against excess weight, since a lot of calories are burned during dancing. Below are the main benefits of break training.
Increases endurance and physical strength.
Breakdancing develops various muscle groups that are not used anywhere else by our body.
Teaches you how to competently approach the development of your body in terms of building strength and stretching.
Break allows you to feel relaxed and free to dance to the music in front of the audience.
Gives you the opportunity to come up with your own movements and thus be realized in creation.
Sign up
Break dance training.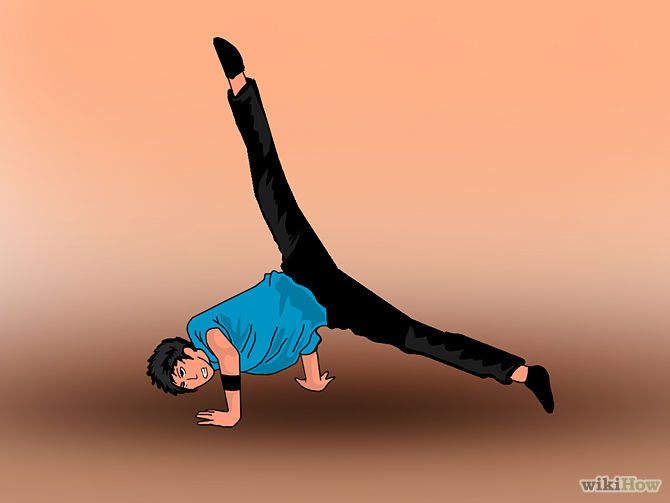 VIEW ALL LESSONS >>>
Breaking or break dance (break dance) - one of the most spectacular areas of street dance, which includes torsion, energetic "runs" and sudden stops of the dancer (freez) during his exit. The dance style began to form in the early 70s in New York in the Bronx area. Only a few years have passed and from the underground dance breakdance has received worldwide fame and recognition. Today, breaking is one of the strongest dance subcultures, with a developed technique, system of events and a real street spirit. On this page you will see break dance lessons for beginners.
If you want to learn how to breakdance and feel that you can't do without a mentor, come to the Dragon Dance School for a trial breakdance lesson. Since 2000, we have been helping people learn how to move beautifully and feel the music. Already several thousand people have been trained and learned to dance.
Even if you have never worked out before, even if you are not in good physical shape now, all this is easily fixable. You will understand that learning to dance is easy. Come for a free trial lesson.
Break dance training for beginners: the right warm-up
Any dance lesson in any style, be it breaking or hip-hop dance, should begin with a warm-up. This allows you to warm up the body, muscles and ligaments. This is especially important for learning the lower break, since it uses the maximum resources of the body, which means that in order to swing to the fullest, you need to warm up a lot, maybe even sweat a little.
Break dance video lessons: top rock (top rock)
Top rock is what the dancer does before entering the lower elements.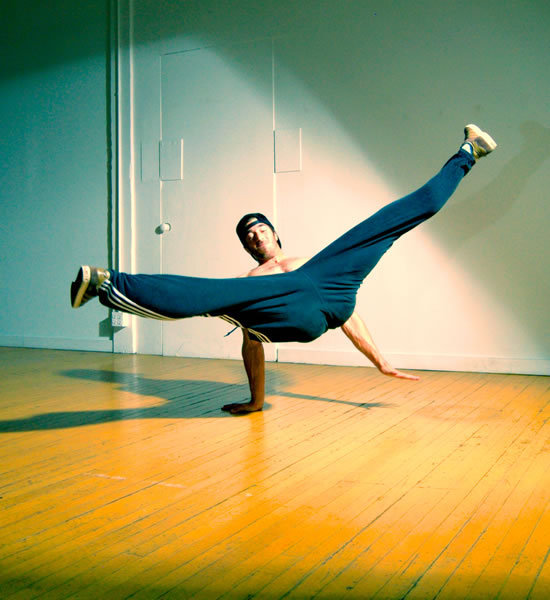 However, top rock should not be neglected, for a good dancer is easily recognized by the first moves of top rock. It's like a business card. Look online lessons on top rock and learn the elements suggested there. This will allow you to learn how to breakdance even at home.
1. Break dance school: Top rock 1
2. Break dance lessons: Top Rock 2
3. Top Rock 3. Movement Break DANSA for beginners
4. Top Rock 4. Street Dance lessons
9000 9000 9000 9000 9000 children and not only in Moscow.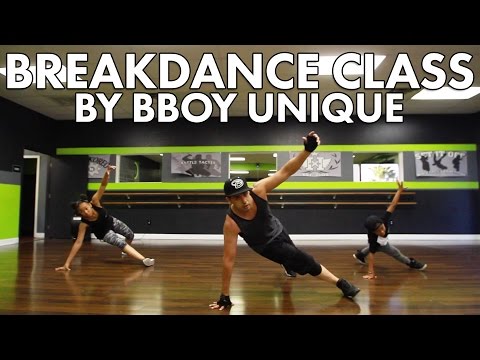 Sign up and come to a trial lesson
Basic technique: footwork (style)
Footwork or style is one of the main sub-styles in breakdance. It includes, as the name suggests, "footwork". And indeed it is. A variety of "running", "cutting" and so on. Each bboy tries to stand out in footwork and do it in his own way. Therefore, it is important to learn the basics at the beginning, and then proceed to improvise and develop your own manner in footwork.
1. How to learn how to dance Break DANS: Sharchka
2. Break DANS LUCK: Six STPS
3. Online lessons Break DANSA: Three STPS
9000 4.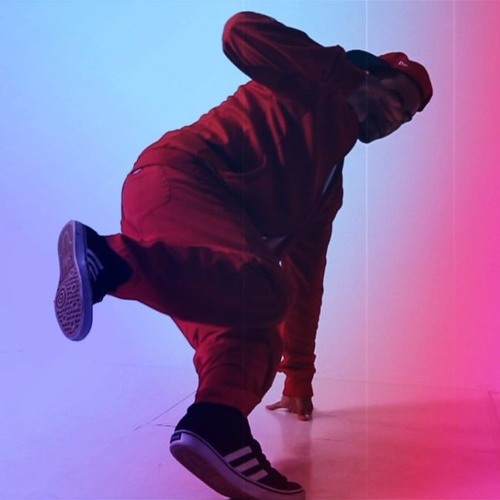 dance for beginners: CC's
Basic technique: Freez/Power trix
If you watched breakdance videos from battles, then you probably remember that during the dance, the b-boy can suddenly stop or freeze in the most incredible position. These stops are called "friezes". Also in breakdance, many elements are performed from a handstand, elbows, etc. This power substyle is called "trix". Watch break dance lessons and master the base of these directions.
1. Break dance. Where to start: Balance
2. Freez 1. How to learn Break Dance Frisa
3. Video Dance Lesson Break 2 9000 9000 9000 9000 9000 4.
Freez 3. Break dance lessons
Basic technique: Power move
Finally, we move on to the most spectacular part of break dance for many - power moves. These are power movements, all kinds of torsion on the head, back, various "air twists" and "air tracks". Indeed, power moves are the hallmark of breaking. In order to learn how to bray dance and perform complex elements, you will first need patience. Every break dance move requires thoughtful practice. Therefore, if something did not work out on the first try, do not be discouraged. Just do it again. Record your video. Compare with how it was explained in the video tutorial. A little work and everything will work out! You will learn to dance breakdance the way you have long wanted to!
1. Basic rotation for beginners Backspin (Bek Spin)