How to shuffle dance edm
What Is The Shuffle Dance? Learn How To Do It In 5 Minutes!
In the recent years, we've seen a lot of EDM fans show off this weird, and somewhat new, dance move in a lot of music videos, throughout the web and on Youtube in their own personal videos. It seems like you are missing out on a lot of fun when you're not sure what it's all about and how to do it.
At first sight, it seems like the person is running while smiling and having a good time. To dance music fans, shuffling is more than just having a good time. As with most things EDM-related, it is a form of self expression, an accomplishment, and as some put it "a way to improve their mental and physical health".
The Shuffle dance was developed in the 1980s, it is improvised dancing where the person repeatedly "shuffles" the feet inwards, then outwards, while thrusting their arms up and down, or side to side, in time with the beat. 
Let's go into more details and learn more about the dance and find out how you can start dancing it in 5 minutes!
Where did it start?
The Shuffling dance started in Melbourne, Australia, in the underground rave scene back in the early 1980s.
Back then, it was known as the Melbourne Shuffle. With the growth of the electronic dance music scene around the world, Shuffling dance popularity grew and is now practiced by people from around the world at all the major EDM festivals. In 2012, the Melbourne Shuffle became a popular dance in the UK and became known as simply "The Shuffle".
The Best Music For Shuffling
Melbourne's underground scene in the early 90s was under the huge influence of Techno music. This high-BPM electronic music sub-genre placed the perfect beat for shuffle dancers. But shuffling became so popular that it crossed over into electro house and hardstyle genres. Today, shuffling spans into almost the full spectrum of electronic dance music. We've seen shuffling in videos from EDM, Trance, House, Techno, Electro and most of it's sub-genres.
The best music for Shuffling is usually the more upbeat versions of electronic music. Although any EDM genre will work for the dance. Which makes Shuffling a very versatile dancing style: you can choose whatever music you want to dance on.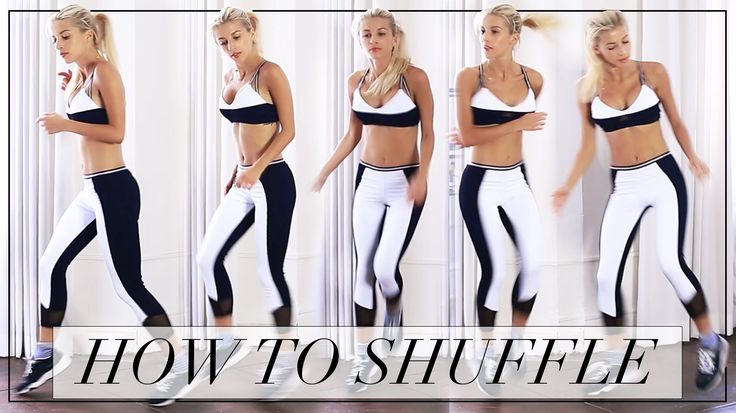 There's no limit to how much you can personalize this dance.
Check out this Spotify playlist for music to Shuffle dance on.
Shuffling For Beginners
As a beginner, you have to learn to master just two basic moves before moving on to the more advanced stuff.
The first image below shows the T-step movement. The second is the same T-step combined with a variation of the running man dance. You can take a closer look at the dance by watching it being performed by Janet Jackson in the video of her hit "Rhythm Nation".
A great tip you can keep in mind as beginners is that you can sprinkle talcum powder or add liquid to the floor to help you slide more smoothly and easily.
After mastering the basic shuffle moves you can now throw in some jumps, spins and slides. You'll make the dance your own, having a complete shuffle routine that's personalized and unique to you alone. After that, all you need is some awesome EDM banging music blasting through your speakers and let the fun begin!
Time To Learn How To Shuffle
Learning how to shuffle might seem like a difficult task, but it really isn't!
When you take it slow, understand the steps and practice, you'll be ready to hit the dance floor in no time!
As we previously mentioned, you'll be starting out  by learning the basic "running man" move.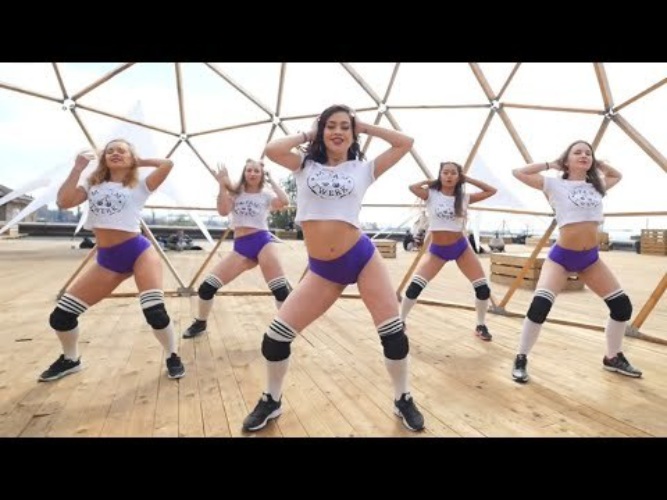 With time, you'll be able to switch things up and add your unique twists to the overall dance. Hell, you might end up having a unique dance for every song, you'll become the unstoppable Shuffle Master! Sounds awesome no?
In the below tutorial video, you will learn the basics of Running Man. You'll start by breaking down the steps easily and after that we put the steps to the counts and then to the music.
When getting started, keep these tips in mind:
1. Start slow – learn and practice the basics over a period of time
2. Dance in front of a mirror to better see what you're doing
3. Copy the experts: watch Youtube videos to see how others are doing it
4. Wear good shoes and socks (or your feet will hurt like hell!)
5. Start slow, use slower BPM tracks such as deep house at first to get the hang of it first
6. Find people who already have mastered the dance and become friends, they'll give you tips and tricks from their own experience
And most importantly, DON'T GIVE UP! Like everything in life, this will take it's time to master and will need practice time, even though it looks easy in the videos.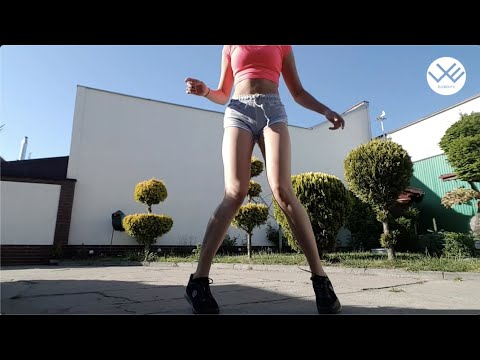 Here Are Some Advanced Moves
The Kick Side Step:
The Charleston Shuffle:
Club Dance Footwork Moves:
Are There Any Benefits To Shuffling?
Shuffling, as you might have already discovered by now, is a lot of work. Your legs are moving, your hands are moving and your whole body is balancing itself throughout. You will be sweating in out when you shuffle, that's almost a guarantee. But consider it a workout. Throughout the years, fitness experts and clubs have promoted dancing to music as a sort of exercise regime.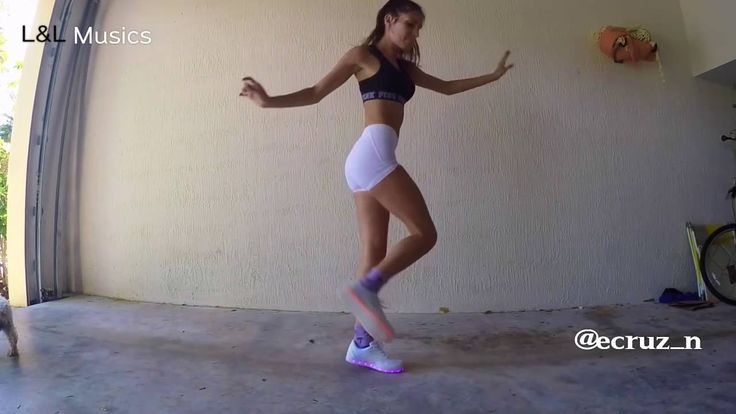 And it is! Nowadays, shuffling falls into that category.
During a shuffling dance, your full body is moving and shaking. Burning around 500-1,500 calories an hour. Your leg muscles, calves, and glutes (and behind area) are getting toned with every passing minute, in addition to the toning of your abdominal muscles, with every twist and turn. Your legs get a serious focus, in addition to the muscles being stretched and toned, the joints and ligaments in your legs are getting some much needed attention. They're getting extra strength with every active move.
But shuffling not only improves physical health. It can do wonders to your mental health as well. Similar to other physical workouts, shuffling releases endorphins into your nervous system. These are the anti-stress hormones, and the longer you shuffle, the longer they'll stay in your system and the more stress and anxiety goes out of your way.Shuffling also improves mental focus, you're in your zone trying to keep the rhythm going and focused on your moves, being in this mindful state is very beneficial to you.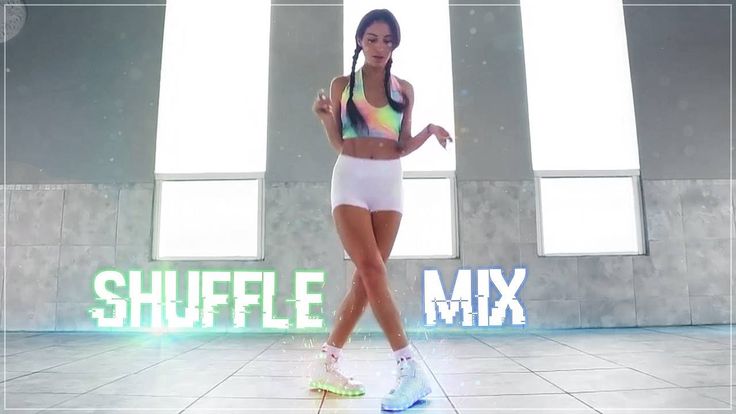 Once you're in your rhythm and going about your dance, the success of every move will boost your confidence levels and keep you away from the everyday stresses of our lives. You'll have a great sense of accomplishment after a successful streak. One dance will create a momentum in you to keep on going and try the more complex moves and get out of your comfort zone.
Speaking of "zones" being focused on your body movements will also bring you closer to the music. This deeper appreciation for the melodies and the detailed undertones of the track adds a special bond between you and your favorite artists.
There's a whole community of Shuffle dancers out there. With the above knowledge and some time to practice, you'll join them on the dance floor and you'll be showing those awesome moves at the next EDM festival in no time!
Want more? Learn how to grind dance in minutes, go to our article right here.
Read More on EDM Festival Insider:
Want To Learn How To Shuffle? Check Out The Shuffle Shaper
Let's talk about dancing in the Dance Music community.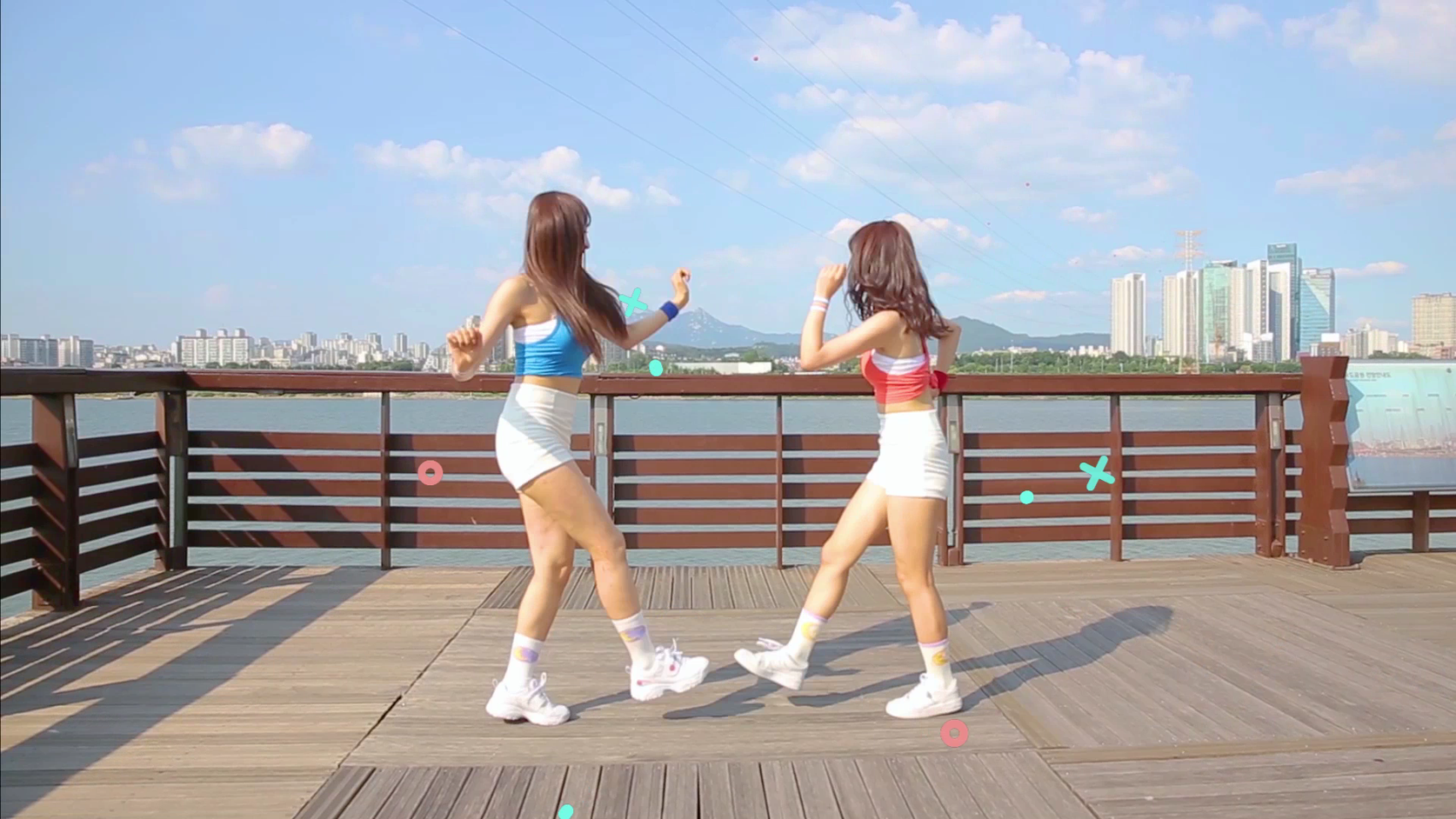 Obviously, there are a ton of moves, routines, and flow styles when you're getting down to your favorite songs and artists. But one dance seems to rule supreme in the EDM scene; the shuffle. You have heard about it and seen it in action at countless shows and festivals. But what is shuffling really?  And how do you do it? Well lucky for you we have to answer those questions with one simple solution: The Shuffle Shaper.
The Shuffle Shaper was invented during the quarantine of 2020 as a pioneering tool that makes it as easy as possible to learn how to shuffle. Anyone who loves EDM or has an itch to explore this unique dance now has no excuse not to take the first step … or steps!
How It Works
The Shuffle Shaper is the best way to learn this iconic dance. It's a mat that you can lay down on any flat surface and begin your dancing lesson. It is perfect for beginners and veteran shufflers. The mat has laid out step-by-step, color-coded instructions for how to get your groove on.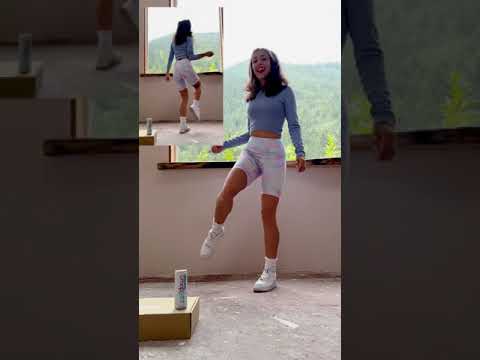 The Shuffle Shaper takes the seemingly confusing dance and breaks it down into easy-to-understand sections of the dance – The Running Man and the T-Step. Not to mention this dance trainer also doubles as your own portable dance floor! After the Shuffle Shaper, not only will your friends want to know how you got those moves, but they will suspect you have been hitting the gym! The Shuffle Shaper is a great way to get active at home. Just lay it down, turn on some of your favorite tunes or the shuffle tutorial videos, and get moving! The footwork you do for the shuffle is a great way to get some cardio in your life.
Whether you are looking to learn the shuffle, keep your dance moves sharp, or looking for a nice at-home cardio workout, the Shuffle Shaper offers it all! Be sure to follow @shuffleshaper on social media to stay up to date with this sweet company and which festivals or shows you might be able to find them at and keep your eyes open for an exclusive crowdfunding opportunity!
Check out their website for information and the most up-to-date news here.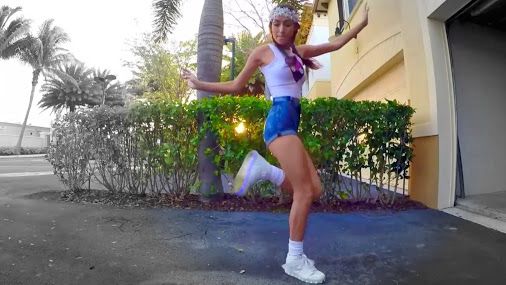 Keep up with Shuffle Shaper on Instagram and Twitter. See Shuffle Shaper tutorials, Running Man tutorials and their other YouTube videos here
And if you want a second opinion, see what people are saying on Reddit.
Facebook
Twitter
LinkedIn
Email
Print
More
Previous Article
Audiotistic: Bay Area Reveals Massive Two-Day Lineup
Next Article
ARC Music Festival Releases Full 2021 Lineup
EDM Production Tips in Cubase : Ask.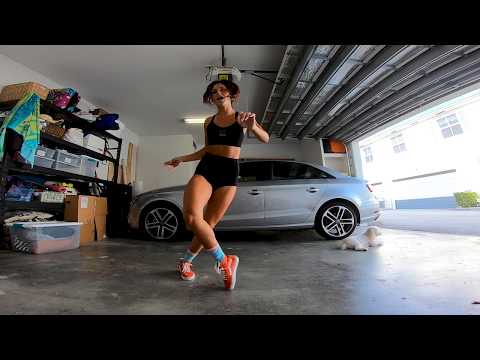 Audio
Cubase has evolved into an amazing environment for creating dance music, and many electronic producers are adopting it as their main production environment. While you can pull off a compelling dance production in any DAW, Cubase has all the tools you'll need right out of the box.

Here we also take a look at five essential tips for getting started with Cubase in the world of EDM production. Well stick to stock processors and tools and delve into getting the best out of these impressive bits of the virtual kit.

Tip 1 - Roll Your Own Patches
First of all this is one for the beginner... Cubase 7 comes with a great collection of tools and this obviously gives you access to the vast amount of settings that come with the system. If you're just starting out then presets are a great way to get you up and running, but to produce something that stands out from the crowd you should be thinking about creating your own sounds.
Ultimately, this means getting to know synths inside out.
If you want to practice dance music and you arent quite sure how a subtractive synthesizer works, at the very least you need to learn and be quick. It really is that important, and you'll find that moving away from Cubases presets and into your own patches will give your tracks a huge boost.
The Retrologue is a great tool to start programming your own sounds.
Tip 2 - Go hot or go home
There is a lot of controversy over the lack of dynamic range in electronic music, I myself whined about the more limited masters in my time. In fact, the loudness war is over and the winner is... Loud!
There's really no way around this, most artists end up choosing a higher RMS for better dynamic range every time. Cubase has many tools to get your volumes up that you can use during mixing and mastering.
Combine Cubase's excellent compressors and limiters with some heavy saturation and you can produce that ahead, aggressive dance sound that works so well on a large system.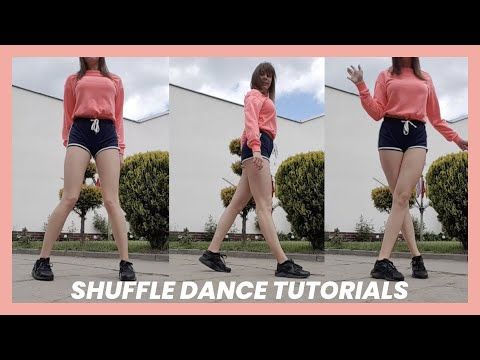 Most EDM isn't about being manual and Cubase allows you to take things to the extreme, even with a stock of plugins.
Try to limit specific elements in your mix, especially parts that have unpredictable transients. By reducing the dynamic range of these more rebellious parts, you not only get your speakers in check, but also increase the perceived volume allowing the lower elements to sit in the mix. A neat trick and one that can give you a more focused, controlled overall mix.
Pump up volume with Cubase outstanding compressors, limiters and humidifiers.
Tip 3 - Get Your Filters On
Filtering and electronic music go together like bacon and cheese...or peanuts and beer. You get the idea, they work well together. Cubase supplies a range of filters for you to twist your beats, synths and vocals with. In fact, there are at least five different flavors for you to choose from.
From the fairly standard dual filter to the more interesting effects of the stepped filter, there's something here for everyone.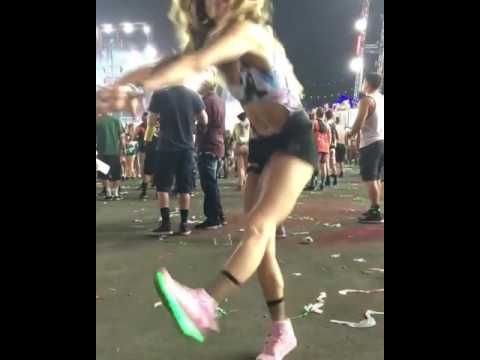 To keep your audio interesting, try a combo of these effects. MorphFilter is especially useful for creating compelling builds and drops. Sliding between filter modes is completely liquid, as the name suggests!
Filters should not just be considered as creative effects, although they can also be used as functional production tools. It's often easier to reach behind a filter to remove unwanted low end than it should get in a full EQ. The beauty of using a plug-in filter this way is that the frequencies are cut in a really extreme manner and the ability to add resonance is always there if needed.
Don't forget to use the MorphFilter to plot the voltage in the breaks.
Tip 4 - Keep Moving with Automation
Most successful electronic tracks are extremely dynamic in nature. The energy tends to build up and down, creating an interesting listening experience, and something that works well in a club environment. The only real way to create these builds and drops is with extensive use of automation.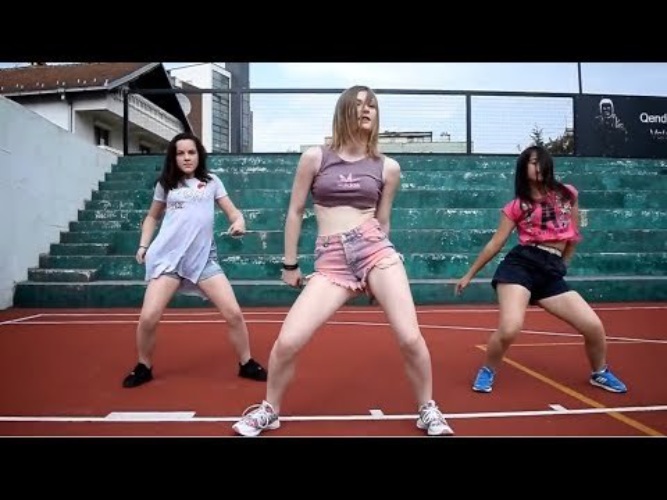 With that in mind, its really important that you get to know your DAW automation system inside out. You must know how to record, edit and manipulate automation data, as well as how this information interacts with your favorite virtual instruments and devices.
The fact that we can record the movement of almost any parameter in our mix is ​​a really beautiful thing, with that in mind you really have to take advantage of the fact. If you haven't already started automating filters, synthesis parameters, reverb sends and shuffle levels, now is the time to start. Be dynamic!
Go crazy automation.
Tip 5 - Get Into Space
Most of you already know that using reverbs can add space and depth to your sounds, but getting the most out of spatial effects means more than just tying a single reverb unit through your entire mix.
The trick is to create contrasting layers of space. This essentially means using several different reverbs to place specific sounds at specific distances from the listener.
This will mean using everything from short mediums to percussive sounds to more reverb on vocals. You can even push things further and use Hall and Outdoor Pulse for single shot and burst effects.
As you might guess, the best way to achieve this kind of collage is to use a number of different types of reverb, as opposed to the same plugin with different times. Try mixing atmospheres, gates, springs, cymbals, impulse responses and algorithmic halls. The contrast between these different flavors should give you a more interesting result and avoid the mixture from becoming too homogeneous.
Use various reverbs to add depth to your mix.
The first film - King of Eden with a description of the similarities
6 months have passed since the events of the series. Akira is gone, leaving only a farewell message for Saki. About what will be waiting for her "where it all began." After collecting things, Saki goes to New York to meet new adventures. Thus begins a new chapter in this exciting and unique story, where our heroes will once again fight the remaining Selesao in order to save Japan.