How to dance bhangra at a party
Bhangra & Bollywood Dance Classes w/ DJ Prashant
Skip to content
Bhangra & Bollywood Dance Classes – DJ Prashant (VMAC)
November 12, 2018 @ 6:30 pm - December 17, 2018 @ 8:30 pm
| $15
Dance Classes w/ DJ Prashant
Assisted by Brittany Newton
Mondays 6:30pm & 7:30pm, All Ages & Levels
Join us for our next session of Bhangra and Bollywood classes!  These are typically held every Monday evening at 6:30pm & 7:30pm at VMAC PDX with an opportunity (not required) to perform at Jai Ho! dance parties in Portland!
Get tickets at: http://vmacpdx.com
——————————————————–
Bhangra All Ages & Levels – 6:30pm to 7:30pm
Teleport to the great state of Punjab as you learn how to dance and sweat at the energetic Portland Bhangra dance classes!
This Bhangra dance class is ideal for all ages & all levels. During the first part of class, we will learn the basic moves of Bhangra & in the second half we will put them together in a simple, playful choreography.
After learning a full song, students may have the opportunity to perform at our monthly Jai Ho! Dance Party events & other cultural events around the city.
Bollywood All Ages & Levels – 7:30pm to 8:30pm
Come teleport to the dream city of Mumbai, as learn how to dance and sweat at this energetic Bollywood dance class!
This Bollywood dance class is ideal for all ages & all levels. During the first part of class, we will learn the basic moves of Bollywood & in the second half we will put them together in a playful choreography. After learning a full song, students may have the opportunity to perform at our monthly Jai Ho! Dance Party events & other cultural events around the city.
——————————————————–
How much does it cost?
Pay money at the studio itself, or sign up online here.  Drop-ins are $15 each.  Class cards are $130 for 10 classes.
Where?
VMAC, 116 SE Yamhill St, Portland, OR 97214
What to wear & bring?
Dress in comfortable clothes that you might wear to workout or a yoga class, we will be sweating a lot so make sure to stay hydrated before, during & after class.
We have a water fountain but you are welcome to bring your own bottle.
———————————————————
About Prashant – Singer, Dancer, DJ:
Prashant brings over 10 years of experience in teaching bollywood & bhangra dance at universities (PSU, REED & PCC), various dance studios (Portland & Seattle) & hundreds of cultural events to people from all ages, cultures & nationalities. When he is not traveling across the US teaching dance or DJ'ing, Prashant spends time practicing Yoga & Singing.
About Brittany:
The character driven nature of Bollywood music & dance captures her elegance & charisma perfectly. As the lead dancer and assistant instructor for the Jai Ho! Dance Troupe, Brittany has performed & taught dance across the US.
Page load link Go to Top
Bhangra dance
The bhangra was a seasonal (wheat) harvest dance that was performed only by men at the festival of Vaisakhi in the Punjab region of the Indian subcontinent.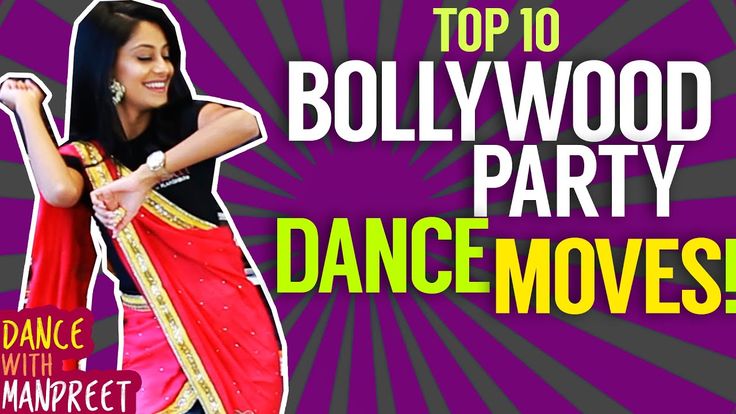 The original diluted since 1947 by relocation of millions of people.
In the 1950s it became a new folk dance that was exported by Punjabi emigrants to other countries. Since 1990 followed a merger with Western dance styles (and music), and annual dance competitions at colleges and universities in Canada and the US. In Britain the Indo-Pakistani expatriate community made of bhangra a clear symbol of their own ethnic identity.
The dance evolves from harvest festival to a fixed part of wedding receptions, birthday parties, local fairs, and other celebrations.
Bhangra dance is (often with Bollywood dance) a fitness dance.
Bhangra is a beautiful, expressive dance, infectiously energetic, full of exuberant joy.
The original dance movements refer to the work on the land: plowing, sowing and harvesting. Several dancers perform powerful kicks, jumps and twists, sharp movements of shoulders and hips, stamping feet, waving their arms and clapping the hands.
The circle dancers make regularly spectacular and acrobatic solos.
Bhangra singers use a high, energetic tone. They sing fierce and proud, with many nonsensical, random noises. The dancers yell hi, hi, hi to the beat, screaming loudly balle balle, oye hoi, bruah ... as an accompaniment to the rhythm that is heavy and hypnotic.
A drum roll often marks the end of a song (line). The last sentence is then repeated by the dancers as a choir.
Melodic bhangra makes use of little notes, rarely an octave.
The dhol (double-headed drum) is beaten with a heavy beater and a one lighter stick on the other side. This important and typical instrument creates the characteristic swinging and rhythmic character with lots of syncopation.
Traditionally, men wear a chaadra, a piece of cloth that is wrapped around the waist. Then a kurta, a long shirt and of course a Pagri (Turban) on their heads.
Women like to wear a traditional Punjabi salwar kameez dress, a long wide pants that closes tight at the ankle (salwar) and a long colorful shirt (kameez).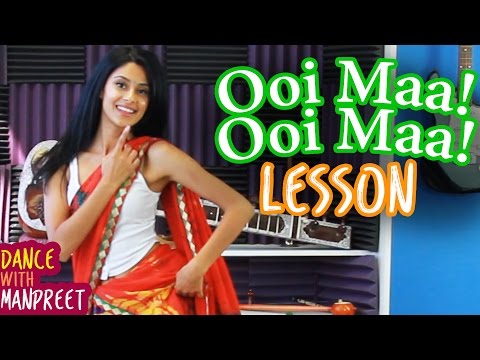 They also carry chunnis, colorful canvases that are wrapped around the neck.
Bhangra refers to different types of dance
Daan Kara - performed with sticks, often at weddings.
Dhamal - particularly energetic form in a circle with hands in the air and lots of shouting.
Gatka - with swords, daggers, or sticks.
Giddha - This is the woman dance.
Jhumar - men dancing at weddings and other celebrations with a rhythm that is significantly lower.
Julli - can be done by a single person, even from a sitting position.
Kikli - usually hand in hand through pairs of girls or women.
Luddi - the dancer has a hand behind the head and the other hand stretched out.
Saami - is usually considered to be a woman dance.
How to dance at a party: advice from British GQ editor-in-chief Dylan Jones
The main thing to remember when throwing yourself on the dance floor: no one is looking at you. Do not be afraid that you will be laughed at and that everyone is just waiting for you to get tangled in your own feet.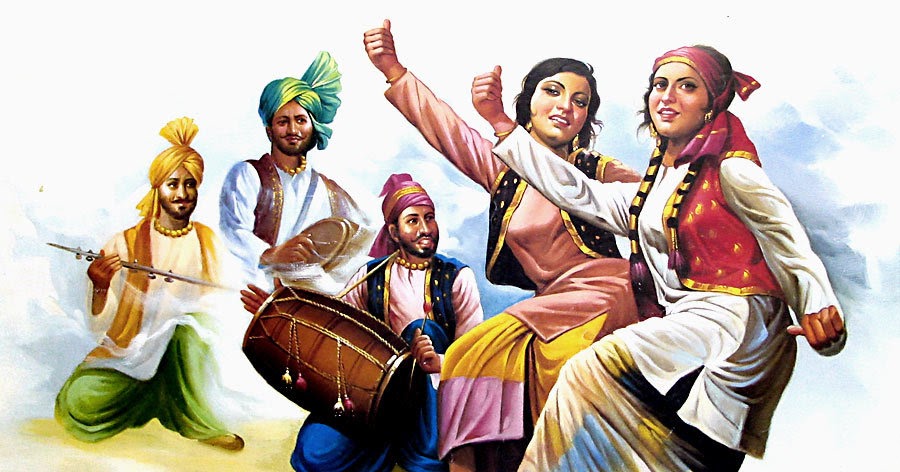 Believe me, no one is interested in this, especially if you behave decently.
In the event that your dancing experience is zero - or if you once tried and did not like it - you need to learn two simple truths first. Firstly, women like it when a man dances well, so if you are a complete layman in this matter, you should strain yourself. Secondly, no one expects great things from you in all your endeavors. Personally, I am able to dance to anything, but when a DJ puts on I'm So Excited by The Pointer Sisters or something in the style of drum and bass, I immediately leave the dance floor. Not because I don't like such compositions - although at my age it would be forgivable - but because they are difficult to dance to. Not everyone can rock to any song, so if it has too many beats per minute, or a particularly jagged rhythm, or is too slow (like Just Be Good to Me by the SOS Band), feel free to go to the bar. Don't like reggae? Run to the toilet. Can't help laughing at the new Coldplay hit? Sit down.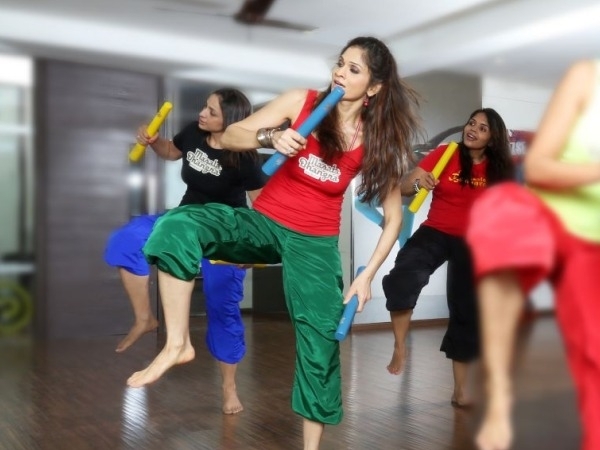 If you don't know how to dance at all, but circumstances require it, move by feel. Do not kick your legs - work with your body; bending your elbows, squirm with dignity to the beat of the music. It's really easy! Soon you will become bolder and begin to vary your dance moves; do it in proportion. No one expects you to turn into John Travolta - all his exploits in "Saturday Night Fever" were staged by a professional choreographer, so you should not go out of your way.
A few more important points. Don't slow dance unless you're holding a woman in your arms. Don't try to act like Bruce Springsteen from the Dancing in the Dark video or Kevin Bacon from the movie Loose and dance like a rocker, throwing out your arms and legs at the same time, like a drunken doll. It would also be nice to learn some traditional dance - for example, tango. The easiest way to learn is the twist, which can be danced to anything from Chubby Checker to George Michael's Faith. Put your foot slightly in front of you and start spinning on it, wobbling your hips; then "screw" yourself into the floor without bending your back, and then "unscrew" back up in the same way.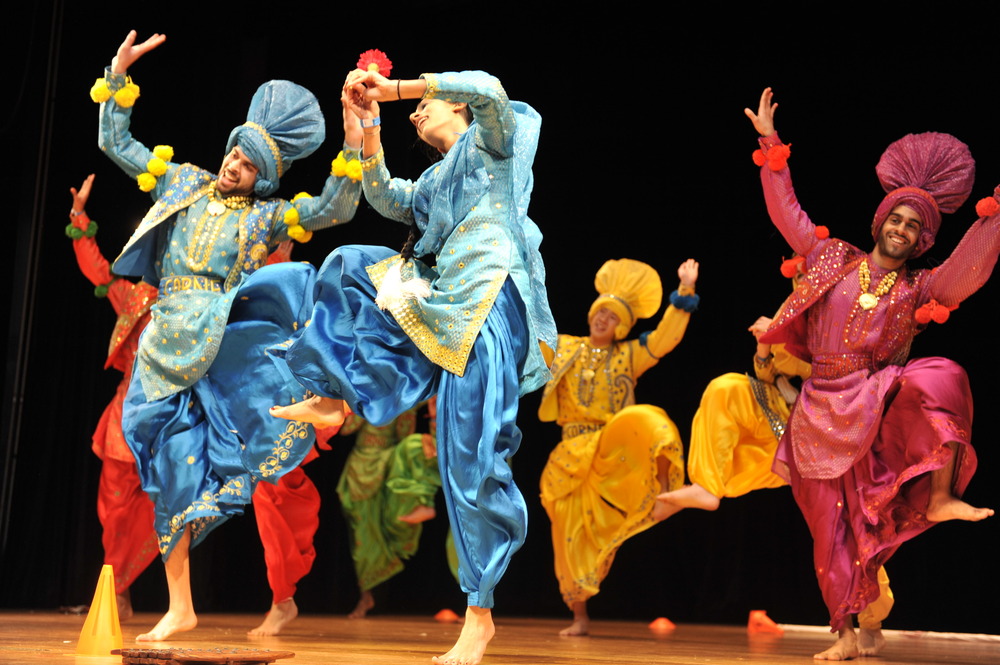 If you want to learn something spectacular, try the Highland Fling, one of the oldest Scottish dances. Raise your left hand and use it to draw the letter "c" above your head. Place your right hand on your thigh so that the thumb is pointing down and the other fingers are pointing back. With the emphasis on the left leg, stretch the right leg all the way and make a quarter-turn jump. Place your right foot behind the ankle of your left and again jump in a quarter turn, stretching your right leg as far as possible to the right side. Then do another quarter-turn jump, keeping your right foot in front of your left ankle (toes pointing to the floor). Repeat the movement, changing the right leg to the left and vice versa.
When the song ends, bow gracefully with a George Clooney grin. And remember: courage and recklessness are not the same thing.
Photo: Mr Jones' Rules for the Modern Man © 2006 Dylan Jones. Published with permission from Hodder & Stoughton. Illustration: Mitt Roshin
Do you check your mail often? Let there be something interesting from us.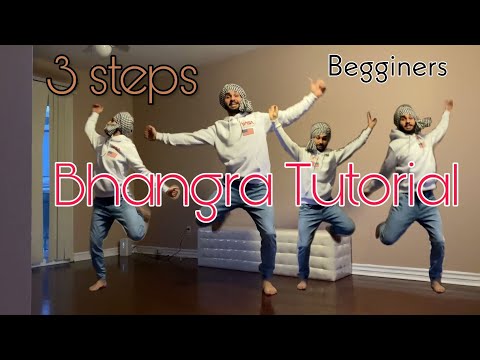 How to party with Just Dance
01 July 2019
"Just Dance is a dance game, the easiest way to explain it is as "dance karaoke" Anton, the organizer of Just dance parties, tells about the super popular computer game and how to arrange an exciting dance party with its help.
Anastasia Makarova
editor
About the game
I got acquainted with Just Dance in 2009, even before the release of the first part of the game, when I worked at the Igromir exhibition at the demo stand of this very first part. Since then, I have been developing the Just Dance community and do not miss a single new part.
JD is very easy to play. One of the tracks presented in the game is selected. Players are placed in front of the camera, or pick up controllers, and repeat the movements of the dancer on the screen. The game puts a "score" for each movement performed and sums up the result at the end.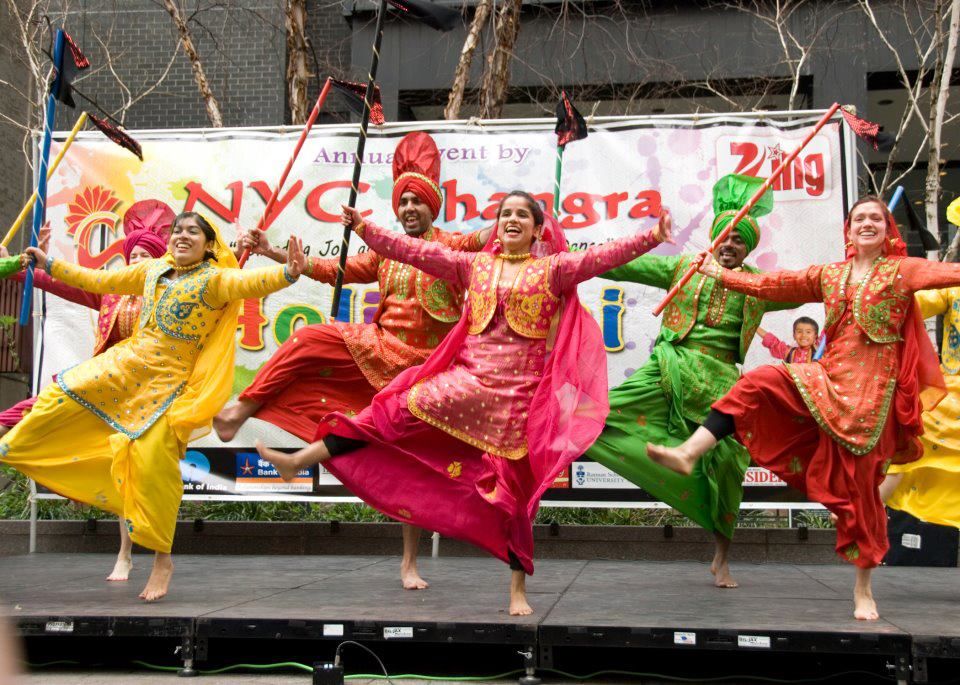 Depending on the platform, 4 to 6 people can play and earn points at the same time.
About parties
A variety of events related to Just Dance are constantly held all over the world and in Russia as well. Some of them are supported by Ubisoft, the company that released the game, but most of the tournaments and parties are organized by the game's community, those people who love to dance in JD. We don't like the term fan club. We have a group of initiative people who organize events, and there is a large community of ordinary Just Dance lovers - guests of our events.
Rules
There are unspoken "rules of etiquette" that are familiar to experienced Just Dance players - for example, all participants must necessarily dance for the same dancer in the game, judges must ensure that participants do not cover each other or move closer than others to camera, or, for example, you can not compare numerical results from different songs.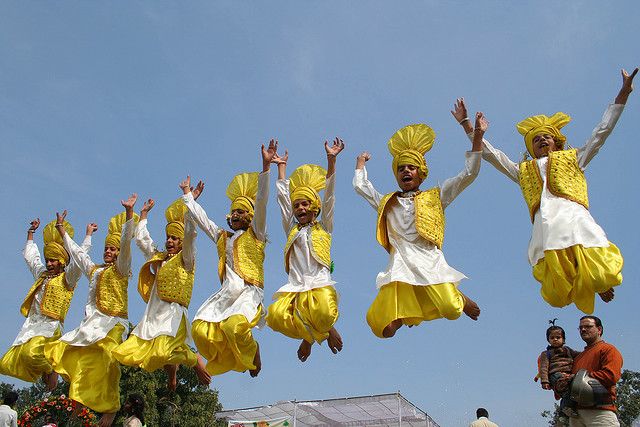 But in fact there are no officially approved rules. If the tournament is hosted by people who are not associated with Ubisoft or who do not have much experience in organizing Just Dance, then anything can be on it - they can both violate the above rules, and, conversely, add some stricter ones of their own.
At parties, unlike tournaments, we try to take a backseat to earning points, and all participants just dance for their pleasure, repeating the moves from Just Dance. This allows you to involve an almost unlimited number of participants at the same time.
In official Ubisoft tournaments, the rules are documented immediately before each tournament. Sometimes they count not only the points of the players earned in the game itself, but also, for example, the score of the judges who evaluate the dance component and the accuracy of the players' performance or the audience vote.
About the players
The greatest interest in Just Dance is, of course, shown by children and young people under 30, but this is if we talk specifically about those who attend parties or somehow try to express themselves through Just Dance.

But people of absolutely all professions and ages love to play at home with family or friends.
Of course, in our community there are famous people, their own stars. First of all, these are the winners of championships of different levels, as well as YouTubers and streamers who make Just Dance content.
There are also those who organize events or gather people around them, like us. The same people exist in other countries. This also attracts some attention.)
Dancing
Each part offers 40 songs to players, plus additional dances and dances from old parts are available by subscription. Just Dance features many different styles, but most of it is contemporary pop and dance. In the playlist of any part, there are older songs, and dances for Latin lovers, and children's dances - but these are single tracks. There are themed playlists in which songs are grouped by style. But, of course, you cannot choose a style for each specific song - all the dances in the game are pre-recorded and cannot be changed at the player's request.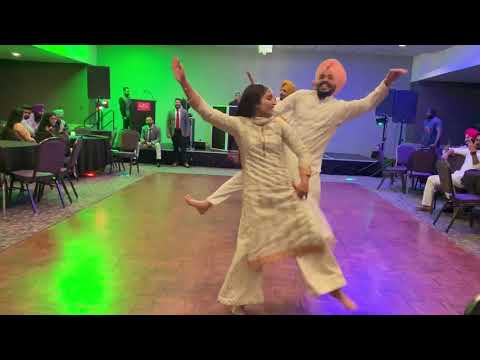 If you set a goal, then using the game you can pump yourself well in dancing. But for this you need to devote a lot of time to training, and also receive adequate feedback - participate in tournaments, go to parties, dance in front of a mirror, or record yourself on camera.
But, even if you just sometimes play at home and learn dances, this can already give a good result - help you open up, help you gain flexibility, endurance and a sense of rhythm.
Just Dance Party Supplies
TV or Projector Screen
Audio system or speakers
Game console or computer
Controller (can also be a smartphone)
Just Dance Software
Dance space
About hardware and software
Just Dance is primarily a game that is designed to entertain at home in one's own company. You can buy a disc with Just Dance for any modern game console (even for the Nintendo Wii).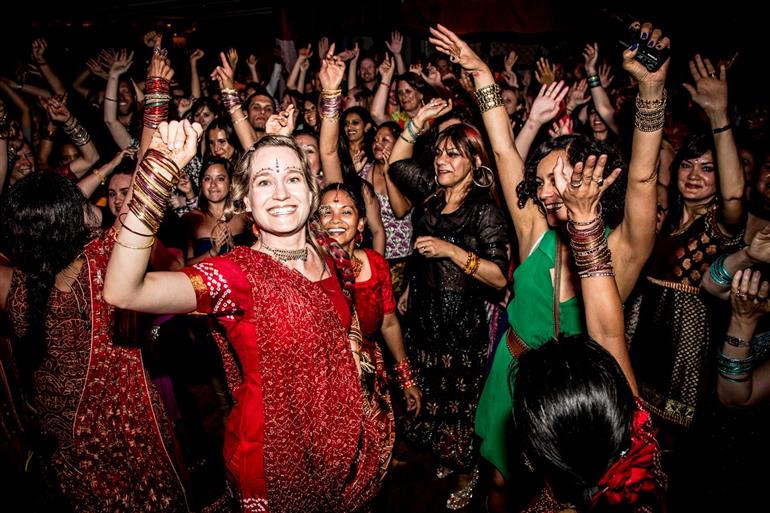 For some platforms, you may need to purchase additional controllers, but, for example, for the Nintendo switch, everything you need is already included in the console itself.
If there is no console at hand, then you can use the Just Dance Now application on a computer or Apple TV - in this case, instead of controllers, players can use their mobile phones (on current generation consoles, the phone can also be used as a controller).
In order to play at a party, you can simply put up a TV and allocate a small space (literally a few meters), and then 5-10 people can comfortably dance. Or you can put up a huge plasma screen or a projector, connect a powerful sound and not limit the space - and then dozens of people will be able to dance at the same time.
About love
We love this game and have been doing it for so many years, because it's a great combination of physical activity and gaming experience, and it's really very interesting.