How to dance at a military ball
9 Things You're Guaranteed to See at a Military Ball
Inside: Learn what to expect at a military ball beyond finding the perfect military ball dress. Plus, learn several things you shouldn't do.
---
When my boyfriend (now husband) invited me to his first military ball, neither one of us was sure what to expect.
I'd attended high school dances like prom and homecoming, but he told me the military ball was different because it was a serious occasion.
He gave vague instructions on what to wear: "a nice dress" and told me "I didn't need to eat anything at the airport since dinner would be served at the ball."
Well, he was
partially
right.
Dinner was served… but not until 8 PM, when the ceremonies had concluded. During the opening ceremonies, I tried to ignore my rumbling stomach and focus on the events.
There was a lot of sitting and standing. We heard from a guest speaker. Witnessed a flag procession.
And a cake cutting ceremony. There was also an empty table for fallen comrades, which brought immediate tears to my eyes.
By the time dinner was served, I felt overwhelmed, hungry, and a little jet-lagged from flying across the country that morning. So far, the event felt nothing like Prom.
It was solemn, traditional and moved me to tears. But all around us, people were chatting and taking pictures.
Many of them started drinking earlier in the day. I saw scandalous dresses. When the dance floor opened and the DJ started playing the Cha-cha slide, I suddenly understood why people compared the ball to prom.
If you are attending your first military ball, you should be prepared for all of this.
Yes, it is a solemn occasion filled with military traditions. It is also a social event, filled with alcohol, laughter, and dancing. Be prepared for anything to happen, but keep your eyes peeled for these common sights.
This post contains affiliate links as part of the Amazon affiliates program, which means if you make a purchase, at no additional cost to you, I will earn a commission.
See our full disclosure policy here.
1. Formal dresses
Yes, ladies are expected to wear a full-length gown to most military balls. Some people go all-out and have a full-length train, but that usually makes them stand out as a bit too overdressed. A knee-length dress would stand out as underdressed. So go for something in between. Think prom, but classier.
2. Trashy dresses.
Apparently people have different interpretations of a 'prom dress.' Sometimes you'll see dresses that are way too short and would be more appropriate in a club. Or two-piece dresses that reveal the belly.
There are dresses entirely covered in sequins (why?) or backless dresses. I have even seen clear platform shoes
and thigh-high boots! (also, why?)
3. Coordinating colors.
Many people match their dress to the service member's uniform. The Army can end up with a room full of blue or gold dresses, while the Marine Corps Ball is full of black or red gowns.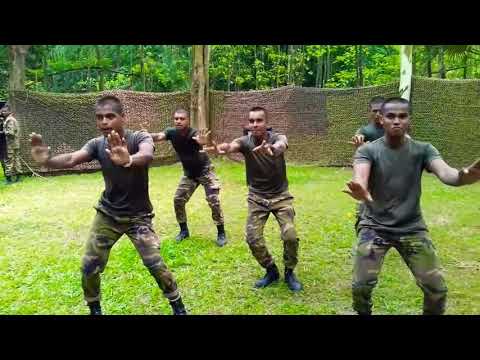 Want to stand out and get a lot of compliments? Wear an unrelated color like orange or purple!
Related: 7 Military Ball Must-Haves That Aren't a Dress
4. Too much skin.
It happens every year. Someone buys a dress online that looked great on the model, but…not as great on them. Some dresses have plunging necklines with way too much cleavage. Others have low backs that show an underwear or thong.
If you have to ask, "Does this dress reveal too much?" then the answer is probably a resounding YES.
Remember, this is your date's work. Just because you look hot doesn't mean it's appropriate formal attire.
5. Lots of alcohol.
Yes, military balls have a cash bar. There will be long lines. Many people start pre-gaming earlier in the day.
I've seen people bring their own flask to the table
, drunk service members vomiting on the bus ride home, and once even witnessed a Marine pass out…right into the birthday cake.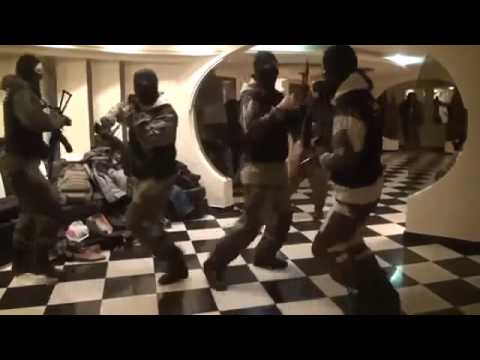 Don't be that person! Since dinner isn't served until late, make sure to balance your alcohol intake with meals or snacks during the day.
Related:
The Hilarious Pros and Cons of Attending a Military Ball
How to Have Fun at a Military Ball When You Don't Know Anyone
6. Service members without dates.
For some branches, attending the ball is mandatory, even if you don't have a date. There is usually a table full of guys and gals without dates. Don't judge—some unmarried service members have significant others who live far away.
7. Flag detail.
A military ball ceremony begins with a flag procession. There may also be a sword detail, drums, and someone singing the National Anthem. Don't try to go to the bathroom during this part (it's totally uncouth to leave the room).
8. A cake.
Most units host their ball close to the branch's birthday, so they serve a birthday cake. Everyone wants a selfie
with the cake before the ceremony.
You may see the oldest service member share a piece with the youngest service member. Your piece will be served with dessert much, much…much later.
9. DJ and dance floor.
Yes, a ball is also a dance. After the ceremonies and dinner are over, there is usually a DJ, lights and dance music. This is the part of the night where everyone cuts loose and has a good time.
You will see women dancing barefoot because their feet hurt. You'll see older officers break out into the Cha-Cha Slide.
And you may see a group of women dancing with each other instead of their dates. Have fun and enjoy yourself, but try not to embarrass your date!
My first military Ball was overwhelming.
Since then, my husband and I attended about ten military balls together. Each one is a little different, especially as we get older. But we have seen all these things at every single ball.
It's a safe bet you'll see some clear platform shoes
and thigh high boots in no time at all!
Want more on military life?
15 Stages of Military Spouse Friendship – Explained in GIFs
The Real Reason Being a Military Wife Is So Hard
47 Things No One Tells You About Being a Military Wife
How to Find Stunning Military Ball Dresses For Under $100
Are you new to this community? Start here, friend.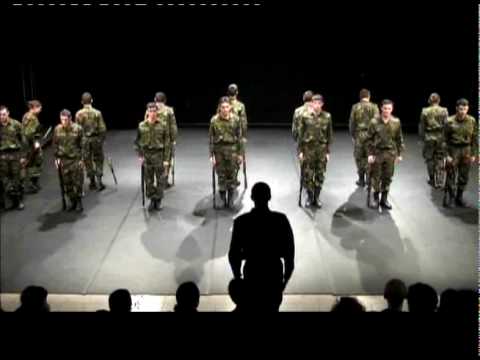 6 Tips to Get You Through the Military Ball
Photo Credit: Destiny Ogden
It's that time of year again- we are heading into the season of the military ball. You will soon find yourself as a guest at an extravagant military function. I have been to my share of military balls and have seen it all – from the scantily clad to the reenactment of "Dirty Dancing" – but let's be honest- a formal military function isn't the same as going to your high school prom; there is pomp and circumstance that we must take into consideration. Here are a few areas of etiquette to consider when attending a military ball:
1. "You're so vain, you probably think this ball is about you don't you, don't you?" Okay, I put a spin on a perfectly good song. But the truth of the matter is that as guests of service members the ball is NOT about us. This is easy to lose sight of being that we spend time and money on every component of properly attending such a function. But the honest reality is that the military function will take place whether or not you attend; the only one required to attend is your service member.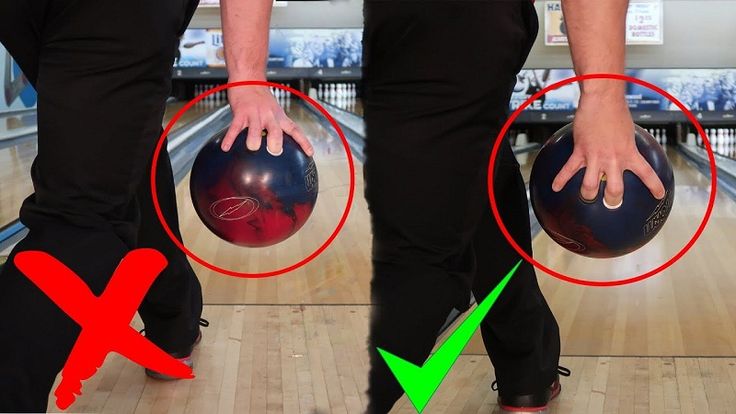 So be on your best behavior as if you were the guest of a wedding/birthday; enjoy the day being with your service member and celebrating their service to their respective branch – all the while keeping in mind that this is not your house.
2. Flag etiquette is essential, and unfortunately is becoming a lost "art." There will be a ceremony that will include the presentation of colors (military flags being marched to the ceremony and from). This is a point in time where the service member is to be at "attention," unless you are also a service member it is appropriate to place your right hand over your heart while you are standing (like you would in saying the Pledge of Allegiance).
3. Flag etiquette leads us into the ceremonial etiquette. There will be a ceremony, with traditions and speeches. While this may seem boring, these traditions are important part of fostering reverence for country and service branch. Be respectful, keep quiet, put your cell phones away, and appreciate the function for the beauty that it is.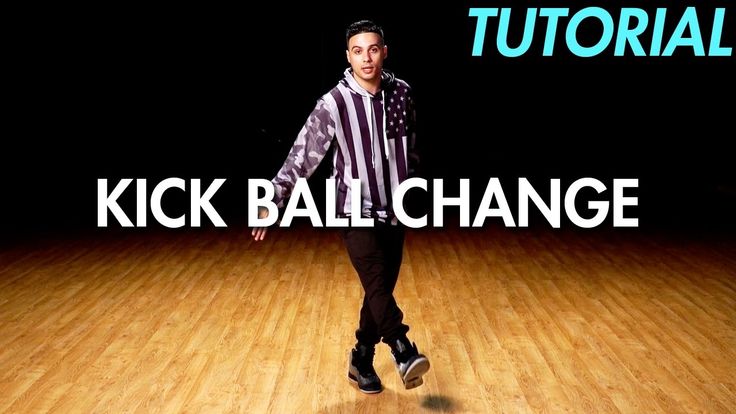 ---
 4. Formal dinners can be confusing. Always work from the outside in for your silverware. Servers serve on the right. Immediately place your napkin on your lap, and when finished with your meal place your used napkin to the left of your plate (not on top). Don't forget to use your manners – please and thank you go a long way.
5. Appropriate apparel may seem like a cliche, but I think most of us have seen the pictures of ladies as guests at a military ball with their "girly parts" hanging out. (Check out these military fashion do's and don'ts!) Let's not become a viral picture to circulate through social media; I was once offered a classy piece of advice from a former Sgt. Major and friend; keep the B's in mind:
Boobs – Keep the girls under control. You are sure to be dancing and you don't want the "ladies" to be dancing to a different beat.
Bare legs – If your legs are showing your dress might not be long enough. Military balls are typically a function where you would wear a floor length gown; cocktail dresses can be reserved for other military events such as formal dinners.
Back – Make sure to have a shawl of some sort, you don't want to catch a draft.
Bauble (or in other words, jewelry) – A military ball is an appropriate time to pull out your most treasured pieces of jewelry. Don't forget to accessorize!
6. It is possible to look your best, and still save money! Click here for hot tips on how to look your best at the military ball, within your budget.
Lastly, and questionably the most important – have fun. No complaining! Complaining about a ball is my biggest pet peeve. I get it – the military ball can be expensive. But this is a day that happens every year. That means we have 365 days to plan for it. Leave the complaining at home, and enjoy yourselves. While this night isn't necessarily about you, you do get to dress up and be Cinderella for the night with your significant other. I can't think of many other opportunities where you get to spend the night together in such a classy fashion.
Have fun!
Balls and traditions.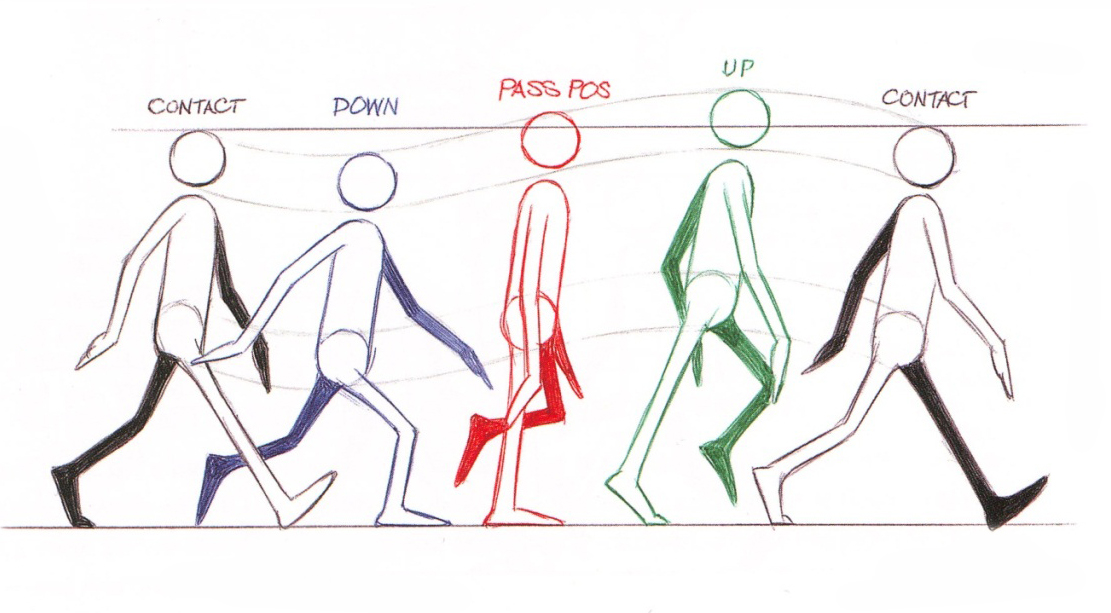 Interesting facts
Ball, ball, ball!!!
Ball is always a holiday. Bright, colorful, sparkling, cheerful. And this holiday has always been desired and loved in Russia.
Balls were given all year round, but the season began in late autumn and continued throughout the winter. Often in one evening I had to attend two or three balls, which required considerable strength, besides, many balls ended in the morning, and the next day it was necessary to make visits and prepare for the upcoming amusements. nine0005

Balls and masquerade balls were divided into class, professional, age categories, timed to coincide with special celebrations, and were court, public, private, merchant, wedding, children's ...
Balls of the Noble Assembly, balls of artists and balls held by foreign embassies, merchant balls.
History of balls in Russia
The first ball in Russia took place in Moscow at the wedding of False Dmitry and Marina Mnishek.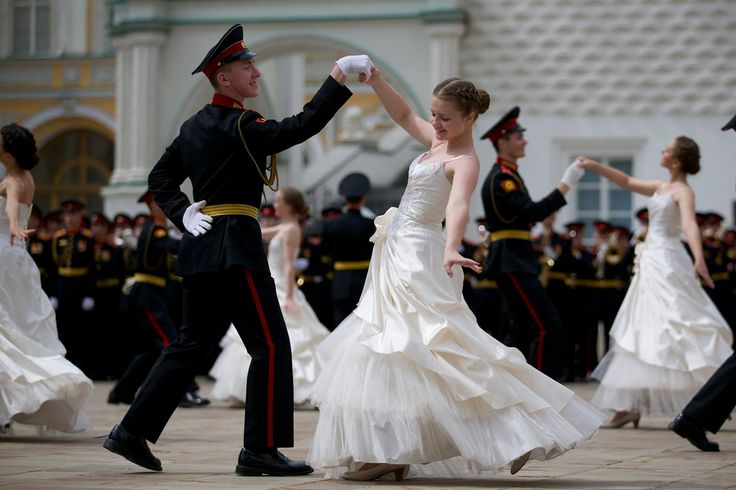 nine0011 Peter I resumed the balls, and since then they have become loved and revered both in the capitals and in the provinces of the Russian Empire.
Peter's assemblies became the prototype of future balls. The assemblies were gatherings with dances. Assemblies began to be held in St. Petersburg and Moscow as early as 1717 in the homes of the Russian nobility.
Assemblies served not only as a means of entertainment - "for fun", but also a place "for reasoning and friendly conversations."
Then, during the reign of Anna Ioannovna, Elizabeth Petrovna and Catherine II, assemblies completely supplanted balls and masquerade balls. nine0005
A ball is a solemn public or secular event, the main component of which is a dance program.
Therefore, since the 18th century, dance has become a compulsory subject in all higher and secondary educational institutions, schools and boarding schools. It was studied at the royal lyceum and at modest vocational and commercial schools, at the gymnasium and at the cadet school.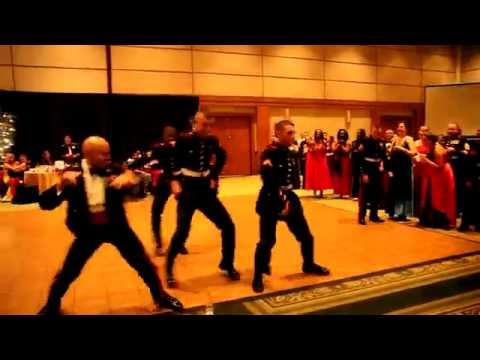 In Russia, they not only perfectly knew all the latest and old ballroom dances, but also knew how to perfectly perform them. The dance culture of Russia in the 19th century stood at a high level. nine0005
Ballroom dress code
The ball has its own ceremonial and rules of conduct, which makes it so majestic and luxurious. All this allowed to maintain sophistication and attractiveness.
It was customary to come to the ball dressed smartly. Cavaliers - in a tailcoat pair, tuxedo or suit (depending on specific requirements and conditions), white shirt and vest. By the way, tailcoats were of different colors, only by the end of the 30s of the XIX century the fashion for black was established. nine0005
White gloves were an obligatory item of clothing for gentlemen. The civilians wore kid gloves, and the military wore suede gloves.
Moreover, according to the rules, the lady had every right to refuse the gentleman without gloves. Therefore, it was better to come to the ball in black gloves than no gloves at all.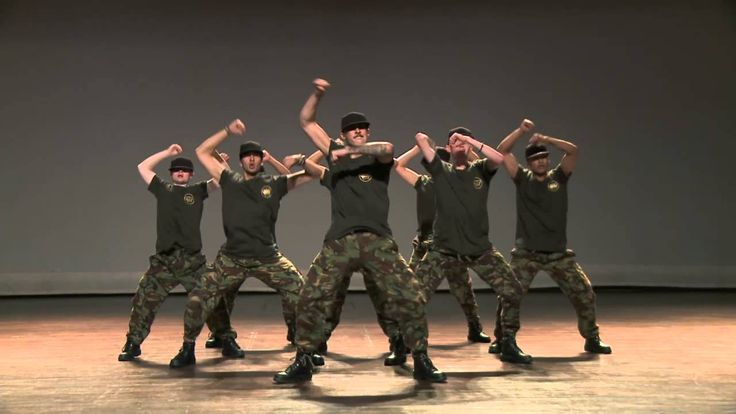 Civilian gentlemen's costumes depended little on fashion and were recommended to be sewn in classical forms.
The military came in full dress uniforms corresponding to their regiments. nine0048
Cavaliers came to the ball in boots. Ballroom boots were also worn by the military, and only uhlans were allowed to wear boots. The presence of spurs was not approved. The fact is that the spurs tore the dresses during the dance. But some lancers broke this rule for the sake of panache.
Ladies and girls dressed in fashionable dresses. As a rule, the dress was sewn for one ball and only in extreme cases was used twice.
Ladies could choose any color for the dress, unless otherwise specified. For example, on January 24, 1888, an emerald ball was held in St. Petersburg, at which all those present were dressed in the appropriate color. nine0005
Dresses for girls were made in white or pastel colors - blue, pink and ivory, that is, the color of "ivory".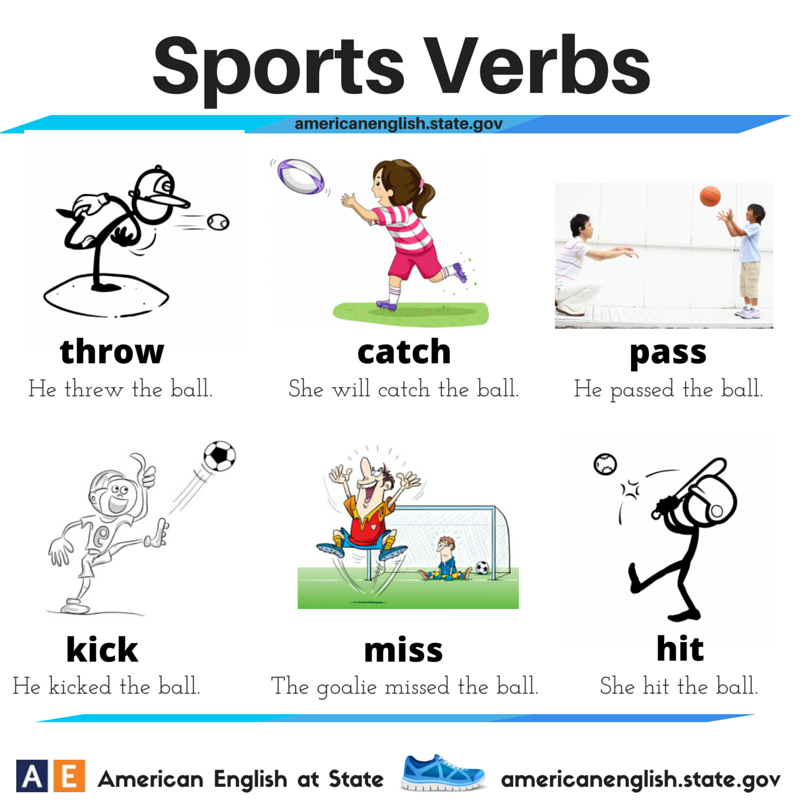 Matching gloves or white gloves were matched with the dress. By the way, wearing rings over gloves was considered bad manners. Even more interesting facts can be found in the historical park "Russia-My History".
Ladies could adorn themselves with a headdress.

The girls were encouraged to have a modest hairstyle. But in any case, the neck had to be open. nine0005
The cut of ball gowns depended on fashion, but one thing remained unchanged in it - open neck and shoulders.
With such a cut of the dress, neither a lady nor a girl could appear in the world without jewelry around the neck - a chain with a pendant or a necklace. That is, something had to be worn necessarily.
Ladies' jewelry could be any - the main thing is that they are chosen with taste. Girls were supposed to appear at balls with a minimum amount of jewelry, for example, with a pendant around their neck or a modest bracelet. nine0005
An important component of the ladies' ball costume was the fan, which served not so much to create a fresh breath, but as a language of communication, now almost lost.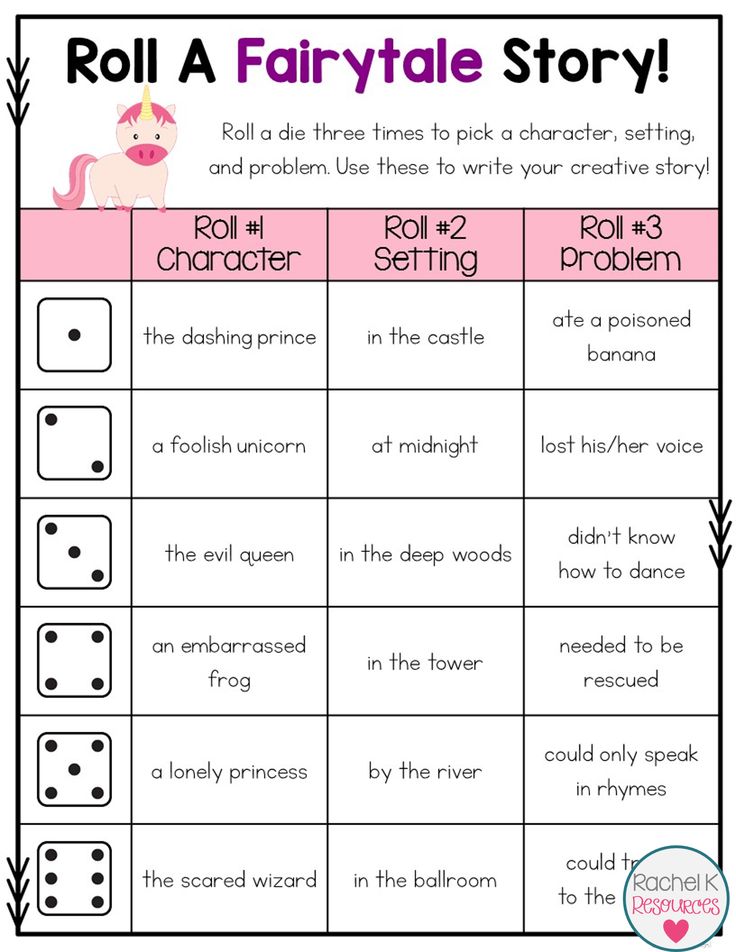 Recovering to the ball, the lady took with her a ball book - carne or agenda - where, opposite the list of dances, she entered the names of gentlemen who wanted to dance this or that dance with her. Sometimes the reverse side of the fan could be used instead of the agend. It was considered excessive coquetry to brag about your completed agenda, especially to those ladies who were rarely invited. nine0005
Rules of conduct at the ball
By accepting the invitation to come to the ball, everyone thus assumed the obligation to dance. Refusing to participate in dances, as well as showing dissatisfaction or making it clear to a partner that you dance with him only out of necessity, was considered a sign of bad taste. And vice versa, it was considered a sign of good education at the ball to dance with pleasure and without coercion, regardless of the partner and his talents.
At a ball, more than at any other social event, a cheerful and amiable expression is appropriate.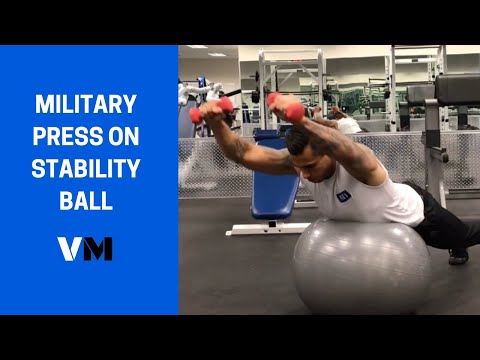 To show at the ball that you are not in a good mood or are dissatisfied with something is inappropriate and impolite in relation to those having fun.
Starting conversations with acquaintances before paying tribute to the owners was considered indecent. At the same time, not greeting acquaintances (even with a nod of the head) was also unacceptable.
There was a special culture of invitation to dance at the balls. An invitation to a dance was allowed in advance, both before the ball itself and at the ball. At the same time, it was considered impolite if a lady arrived at the ball promising more than the first three dances in advance. nine0005
In the ballroom, order and dancing are supervised by the ball steward.
During the ball, gentlemen should monitor the comfort and convenience of the ladies: bring drinks, offer help. The gentleman had to make sure that his lady was not bored.
Talking at a ball is certainly permissible. At the same time, it is not recommended to touch on complex and serious topics, as well as to gather a large company around you.
Buffoonery is not appropriate at balls. Even gentlemen who have a too cheerful disposition are advised to behave with dignity at the ball. Quarrels and quarrels between gentlemen are highly discouraged during the ball, but if disagreements arise, then it is recommended to resolve them outside the dance hall. Ladies are the main decoration of any ball. Therefore, it behooves them to behave affably and nicely. Loud laughter, slander, bad humor can cause disapproval of a decent society. The behavior of the ladies at the ball should be distinguished by modesty, the expression of extreme sympathy for any gentleman can give rise to condemnation. nine0005
Most of all, any manifestations of jealousy on the part of ladies and gentlemen are inappropriate at the ball. On the other hand, immodest looks and defiant behavior that provokes other participants in the ball are also unacceptable.
Dancing
According to the rules, the gentleman began the invitation to dance with the hostess of the house, then all her relatives followed, and only then it was the turn to dance with their familiar ladies.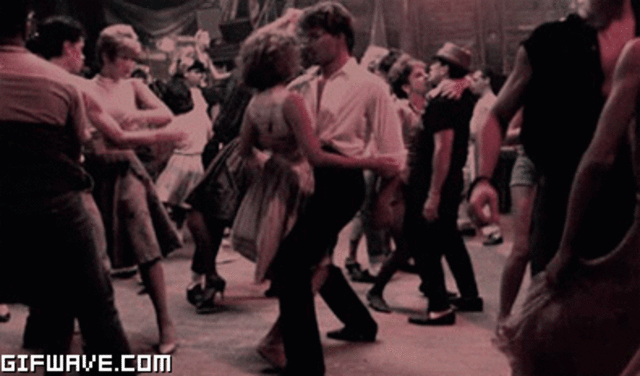 At the beginning of the 19th century, the ball opened with a polonaise, where in the first pair the host walked with the most honored guest, in the second pair - the hostess with the most honored guest. nine0011 At the end of the 19th century, the ball began with a waltz, but court, children's and merchant balls opened with a majestic polonaise.
During the 19th century, the number of dances that a gentleman could dance with one lady during a ball changed. So at the beginning of the century this number was equal to one, and already in the 1880s two or three dances were allowed, not following one after another in a row. Only the bride and groom could dance more than three dances. If the gentleman insisted on more than expected number of dances, the lady refused, not wanting to compromise herself. nine0005
During the dance, the gentleman entertained the lady with light secular conversation, while the lady answered modestly and laconic.
The cavalier's duties also included preventing collisions with other couples and preventing his lady from falling.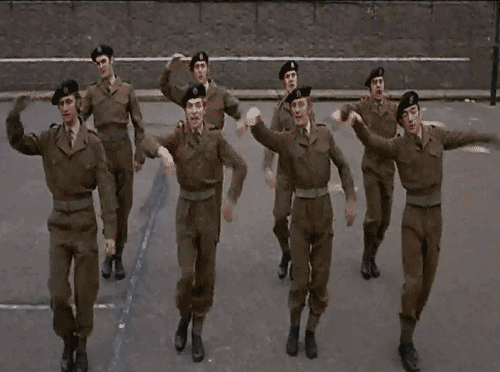 At the end of the dance, the gentleman asked the lady where to take her: to the buffet or to the place where he took her from. After exchanging mutual bows, the gentleman either left, or could remain next to the lady and continue the conversation for some time. nine0005
As a rule, after the mazurka, the gentleman led the lady to the table for dinner, where they could talk and even confess their love.
Everyone had dinner in the side parlors, at small tables.
In addition, a buffet was always open at the balls with various dishes, champagne, a large selection of hot and cold drinks.
At the beginning of the century, the ball ended with a cotillion or Greek dance, and from the second half of the 19th century, the ball program ended, as a rule, with a waltz.
The guests could leave whenever they liked, without focusing on their departure - but over the next few days, the invitee paid the hosts a grateful visit. nine0005
More information about this time period can be found in the historical park "Russia-My History".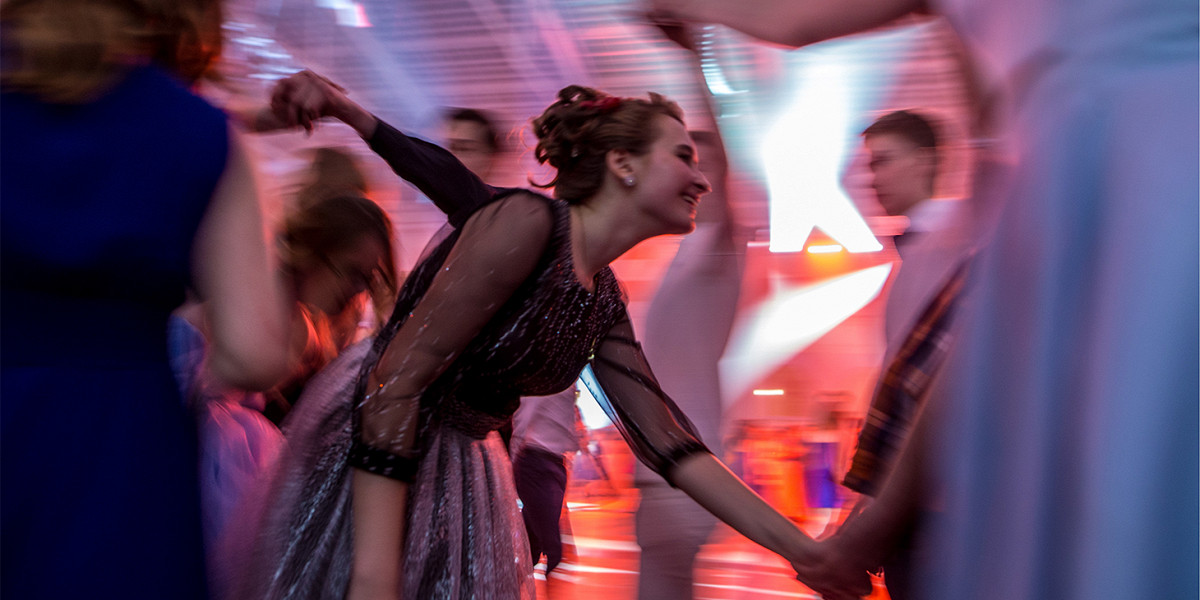 Etiquette traditions of balls
Etiquette traditions of balls
Design - Etiquette - Image - Success
---
Private life | Secular etiquette | Business etiquette | Reception etiquette | Table etiquette | Speech etiquette | School of Etiquette
---
---
In the 19th century Russian society adopted two types of balls - large and small. At big balls they danced in special halls and almost always accompanied by a military band. A feature of the big ball was its late start. In the capitals and provincial cities, a big ball began after a theatrical performance, i.e. around 12 o'clock at night. This ball ended at 8 o'clock in the morning. The big ball is typical for official receptions (royal, gubernatorial, diplomatic). If it was known that a high-ranking person would come to the ball, the guests would arrive before his appearance and did not leave the ball until this person was at the ball.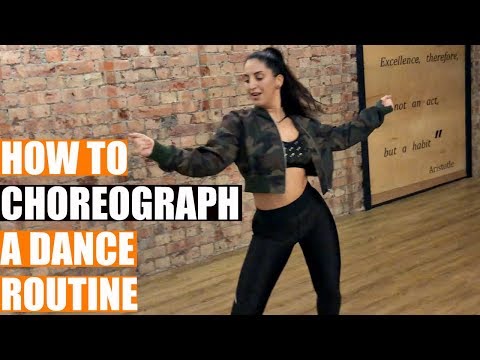 At such a ball, women and girls were dressed in ceremonial low-cut light dresses, decorated with the best jewels. Military and officials in full dress, civilian men in tailcoats. If a big ball was held in a private house, then the host and hostess met the guests in the room in front of the hall. The owner greeted the guest with a handshake or kissing, kissing the guest's hand. The hostess, as a rule, limited herself to a bow, sometimes she extended her hand to the man, rejoiced with the guest (that is, they kissed with their cheeks). At the entrance to the hall, a man shook hands with well-known acquaintances, with little acquaintances and ladies he only bowed. nine0005
The selection of dances at balls was traditional, and this gave the young man the opportunity to invite the girl to this or that dance by letter in advance. She answered him by letter with consent or informed him which dance she had free. Thus, the gentleman could invite the girl he was interested in to dance in advance.

The girls also knew in advance which dances they had already been invited to. And the girl was unpleasant if at least in one dance she did not have a partner
---
---
Before dancing, officers left their weapons in the hall and never danced with weapons. It was necessary to dance in uniforms, but without spurs. But the Russian officers ignored this rule, everyone danced in dress uniform and always with spurs, which they were proud of and famously rang during dance movements. nine0005
Dancing without gloves was considered unacceptable. It was very hot in the rooms due to candle or lamp lighting. Men's tailcoats, starched underwear and the fast pace of dancing made their hands sweaty, and wet hands quickly soiled the light bodices of the ladies. Touching wet hands is also unpleasant.
The Grand Ball consisted of five parts, each part had four dances. Between dances there were intervals for rest, and then an intermission, during which the room was aired, and the company went to the living rooms, where they drank soft drinks and ate ice cream.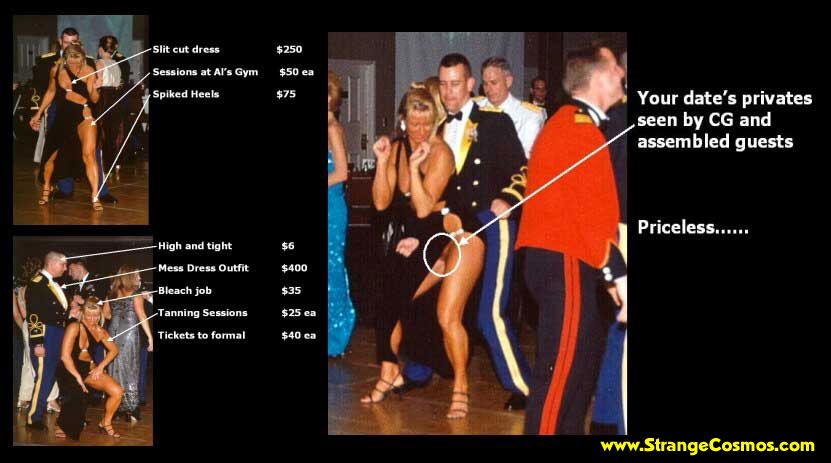 After the third part, supper was supposed to be. nine0005
Absence from the ball due to illness or an emergency exempted the gentleman from his obligations in the invitation to the dance, but required a subsequent written or personal apology. If the gentleman, who had previously invited the girl to dance, did not approach her, it was believed that he insulted not only her, but also her family members. Such an insult could be an occasion for a duel. Her brother, uncle and even father stood up for the girl and the honor of the family. The society subjected the offender to public condemnation up to the refusal of his house. A girl was also subjected to public condemnation if, having promised this or that dance to a certain gentleman, she suddenly refused him and accepted the invitation of another. In this case, the offended considered his offender not the girl, but the man who violated etiquette. There was a quarrel, and sometimes a duel. nine0005
---
The small ball consisted of three sections.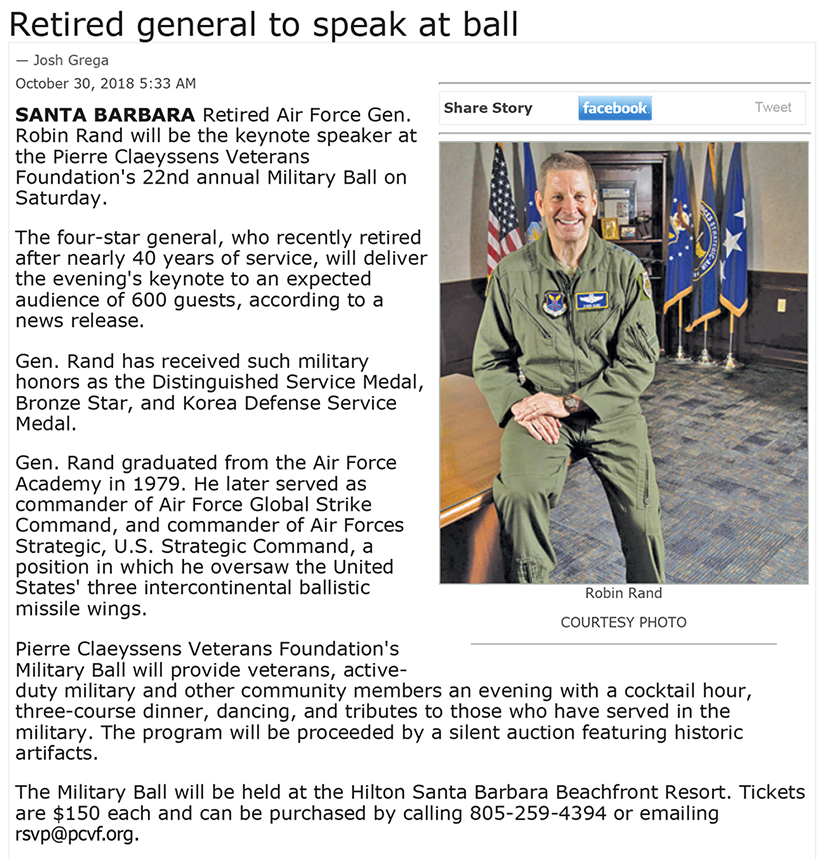 It started at 8-9 pm and ended at midnight. At such a ball they danced to the harpsichord, later to the piano, for which a pianist musician was invited. Middle-aged and elderly people talked, played cards, men often left to play billiards. The small ball was like a party; it was customary to arrange a small impromptu concert in the middle of such an evening. In between dances, soft drinks, ice cream and sweets were distributed. A buffet was set up in the dining room and tables were set up. At balls of this type, women could be in half-open dresses, men in tailcoats, military uniforms. Gloves were also considered mandatory. nine0005
The ball began with a polonaise. Everyone present took part in the dance, regardless of their age. Couples lined up after the dance conductor. He was an experienced dancer, who knew ballroom etiquette very well and had a loud voice. He walked in the first pair with the mistress of the house, and in the second there was the owner with the most eminent lady.
But, if a high-ranking person was present at the ball, then he led the polonaise and, as a rule, walked with the mistress of the house. The rest of the dances were mostly danced only by young people, but there were also young ladies among them. Married men rarely danced. nine0005
Good manners demanded that during the breaks the dancing men should not sit down, they would talk standing up with the sitting ladies and girls. If a single man was sitting in the dance hall, then society no longer took him for a gentleman. At the command of the manager, and the commands were given in French, the men went to the ladies, whom they had previously invited to this dance. They bowed to them and, offering their hand, led them into the dancing circle.
---
They danced decorously, observing the sequence, did not push and followed the order of the leader. During the dance, the gentleman always tried to start a conversation with the girl. Balls were a place where young people could get to know each other and communicate relatively freely.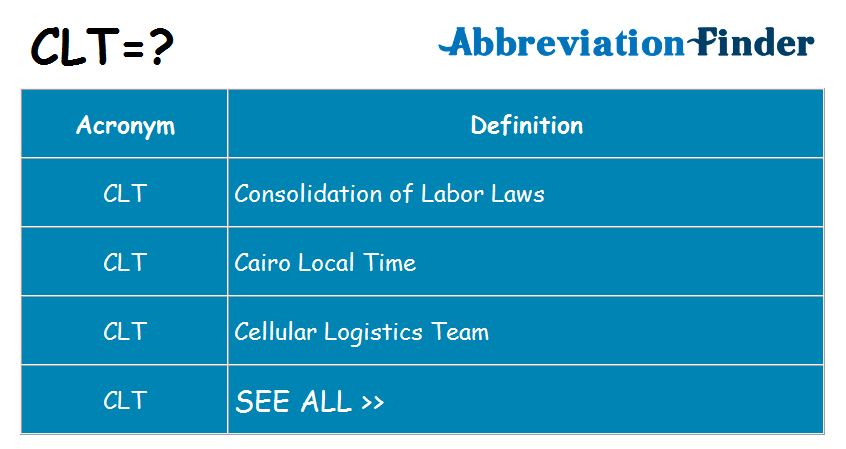 The dance stopped if the lady expressed a desire to do so, but it was still customary to dance while the music was playing. At the end of the dance, the gentleman escorted the lady (girl) to her place, thanked and left, if there was no invitation to stay for a conversation. This invitation could come from the person who accompanied the girl to the ball, or from the woman herself. In the event that the person accompanying the girl was not in place, the gentleman remained with her until the start of the next dance was announced. Then he apologized and went to another lady invited by him. nine0005
New acquaintances were made at parties, courtship arose, which often led to the desired matchmaking. If a young man danced several dances with the same girl during the ball, this gave her family a reason to think that the gentleman was a future contender for her hand. The main concern of most girls was the desire for a successful marriage, and the most suitable place for acquaintance was a ball and going to church.
If a young man was close to matchmaking or was already engaged to a girl, then he accompanied her and her companion to the anteroom, where he helped them get dressed, and sometimes helped them get into the carriage. Since the girl was the last to sit down, this made it possible to give her a note, kiss her hand, in a word, show tenderness and attention. nine0005
Based on research materials
of the history of etiquette by I. Koch
---
ARTICLES ON SOCIAL ETIQUET
Lecture courses, seminars, trainings, consultations
ARTICLES
Image Culture
Design
Articles about fashion, laws of style, elegance, dress codes, men's and women's wardrobe, accessories. Designers and fashion collections.