How to dance with the devil
Dance with the Devil
A Mercenary Librarians Novel
Mercenary Librarians (Volume 3)
Author: Kit Rocha
$30.99
HardcoverTrade Paperbacke-BookFormat
About This Book
USA Today and New York Times bestselling author Kit Rocha return to their explosive post-apocalyptic action/romance series, The Mercenary Librarians, with the next thrilling...
Book Details
USA Today and New York Times bestselling author Kit Rocha return to their explosive post-apocalyptic action/romance series, The Mercenary Librarians, with the next thrilling installment, Dance with the Devil.
POWER IS NEVER GIVEN, ONLY TAKEN
Tobias Richter, the fearsome VP of Security of the TechCorps is dead. The puppetmaster is gone and the organization is scrambling to maintain control by ruthlessly limiting Atlanta's access to resources, hoping to quell rebellion.
Our band of mercenary librarians have decided that the time for revolution has come.
Maya uses her wealth of secrets to weaken the TechCorps from within. Dani strikes from the shadows, picking off the chain of command one ambush at a time. And Nina is organizing their community—not just to survive, but to fight back. When Maya needs to make contact with a sympathetic insider, Dani and Rafe are the only ones with the skill-set and experience to infiltrate the highest levels of the TechCorps. They'll go deep undercover in the decadent, luxury-soaked penthouses on the Hill.
Bringing Dani face-to-face with the man who turned her into a killer. And forcing Rafe to decide how far he'll go to protect both of his families—the one he was born to, and the one he made for himself.
Victory will break the back of Power. Failure will destroy Atlanta.
Imprint Publisher
Tor Books
ISBN
9781250781499
In The News
"Fans of J.D. Robb's "Eve Dallas" and Nalini Singh's "Psy/Changeling" series will likely enjoy Rocha's postapocalyptic setting, fast-paced action, and strong female characters.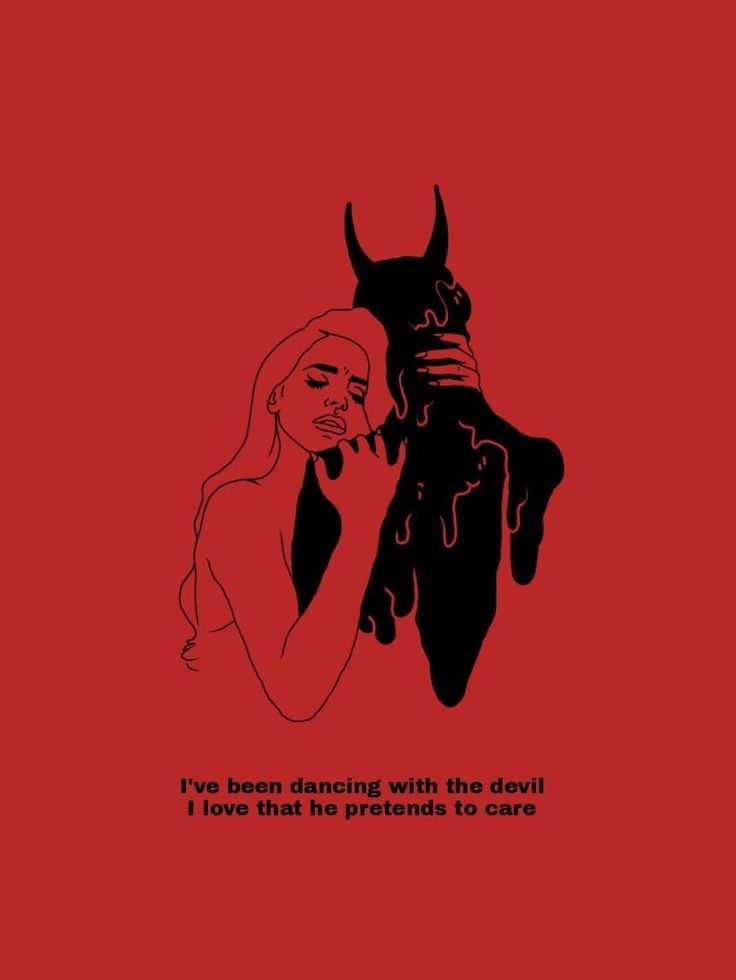 " —Library Journal

Praise for Deal with the Devil:
"A rollicking good time complete with warrior women, cybernetically enhanced super soldiers and a treasure hunt in a post-democracy United States…like something out of an Avengers flick [Deal With the Devil] is a solid sci-fi debut with unforgettable characters." —BookPage, starred review
"Compelling characters, white-knuckle action, and deceptively smooth worldbuilding make this first Mercenary Librarians book a satisfying and cinematic escape." —Booklist, starred review
"A kickass heroine team for the ages." —Alyssa Cole, New York Times and USA Today bestselling author
"High-stakes action and plenty of chemistry, Deal with the Devil absolutely crackles!"—Chloe Neill, New York Times and USA Today bestselling author
"Hard-hitting, unflinching, brutally, beautifully written," —Seanan McGuire, New York Times bestselling author
"A roller coaster of nail-biting thrills.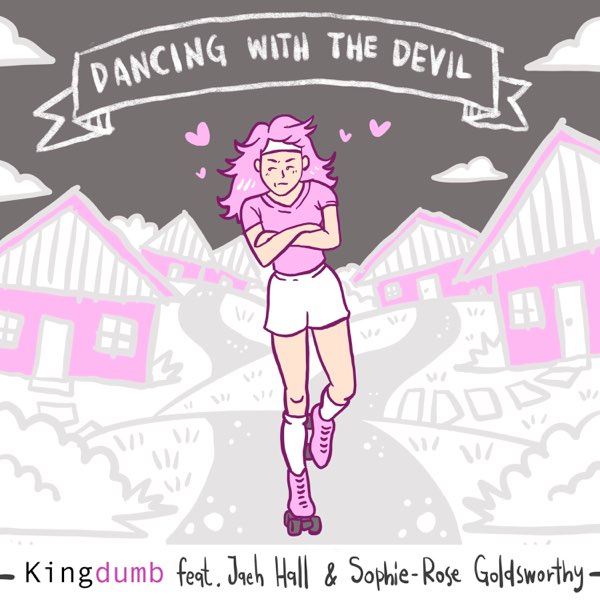 " —Gwenda Bond, New York Times bestselling author of Stranger Things: Suspicious Minds
"Complicated characters, complex stakes, and worldbuilding on a grand scale!"—Melissa Marr, New York Times bestselling author of the Wicked Lovely series
"Tough, gritty, and smart, with sharp sparks of humor, and overflowing with heart and hope." —Suzanne Brockmann, New York Times bestselling author
"A full-throttle read! Action-packed, edgy and engrossing, I can't wait to see what happens next!"—Jeaniene Frost, New York Times and USA Today bestselling author
"My advice? Cancel all your plans so you can read it in one delicious gulp."—Thea Harrison, New York Times and USA TODAY bestselling author
"Nina is everything I love in a heroine—smart and badass, but with a core of hope and kindness. And Knox is jaded, honorable, and so very conflicted. I loved it!"—Jessie Mihalik, author of Polaris Rising
"An addictive, apocalyptic thriller with lots of action, intrigue, and sexual tension.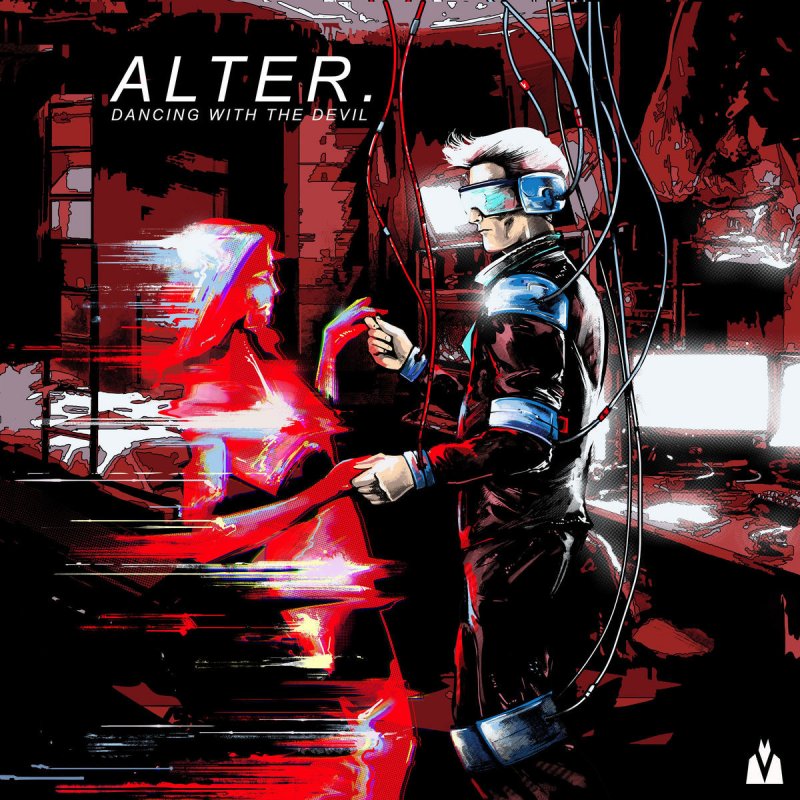 ..I loved this series opener and can't wait to find out what comes next for our merry band of murderous heroes!" —McKenzie Workman at Powell's Books
"A risky and frisky adventure."—Kirkus Reviews
"This postapocalyptic tale of espionage and romance will have readers eager to know what happens next."—Publishers Weekly
Praise for The Devil You Know:
"The stakes are high, the danger is imminent and the sexiness is through the roof."—BookPage
"This sequel has all of the action, smolder, snark, and surprising warmth of the first, with more development of a postapocalyptic Atlanta that is slowly finding its feet again—with the help of the Mercenary Librarians."—Booklist
"This series entry begins to peel back the layers of the characters that make up the Mercenary Librarians and the Silver Devils, while giving hints to deeper secrets and conspiracies of the corrupt TechCorps and its plans for control."—Library Journal
About the Creators
$30.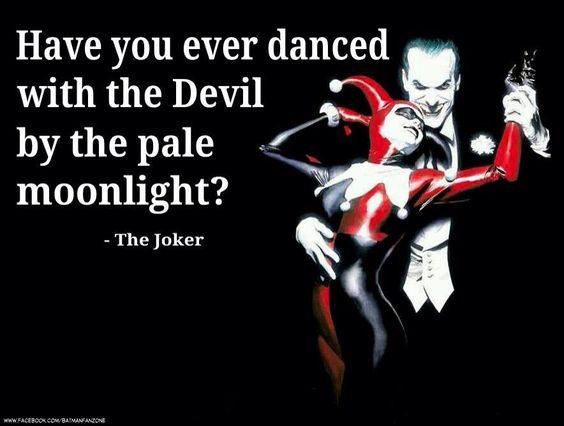 99
HardcoverTrade Paperbacke-BookFormat
Dance With The Devil by Immortal Technique
License This Song 
lyrics
Songfacts®:
Whether this story is true or not is debatable, but Immortal Technique claims it is. Either way, this song is profound and thought provoking, as Immortal Technique raps about a guy who joins a gang that has him attack and rape a woman for initiation. When he finally looks at her face, he realized it's his mother and he kills himself. At the end of the song, we learn that Immortal Technique was a member of the gang that was there. >>

Suggestion credit:
James - Tucson, AZ
More songs from Immortal Technique
More songs about people who committed crimes
More songs that describe a rape
More songs from 2001
Lyrics to Dance With The Devil
Comments: 16
More Songfacts:
Brand New Book
Train
Train wrote the 2011 song "Brand New Book" for the TV show The Biggest Loser - part of the song was used in the opening credits.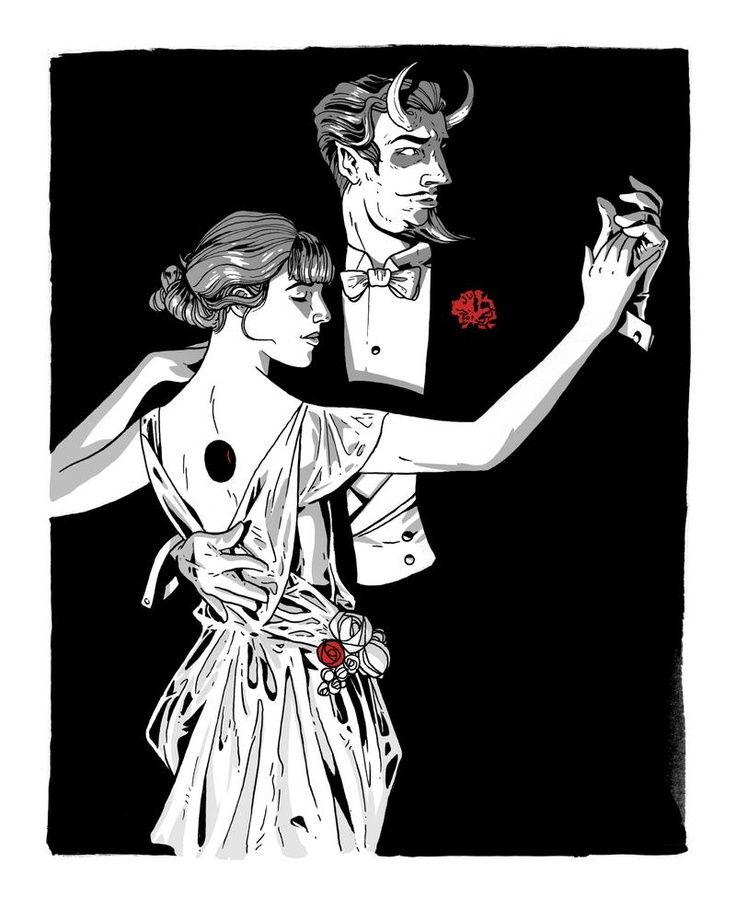 Night Moves
Bob Seger
Bob Seger got inspired to write "Night Moves" after watching the movie American Graffiti, which showed young people growing up in his "neck of the woods."
YYZ
Rush
The instrumental "YYZ" by Rush got its title from the transmitter code for Toronto's Lester B. Pearson International Airport, near where the band is from.
Take Me to Church
Hozier
Hozier recorded his vocals for "Take Me To Church" in his attic at 3 a.m. one January morning in 2013
Dark Fantasy
Kanye West
"Dark Fantasy" by Kanye West opens with a reinterpretation of Cinderella as read by Nicky Minaj.
Songbird
Fleetwood Mac
Christine McVie wrote "Songbird" for Fleetwood Mac's Rumours album in just half a hour after she woke up in the middle of the night with the song in her head.
Editor's Picks
Michael Glabicki of Rusted Root
Songwriter Interviews
Michael tells the story of "Send Me On My Way," and explains why some of the words in the song don't have a literal meaning.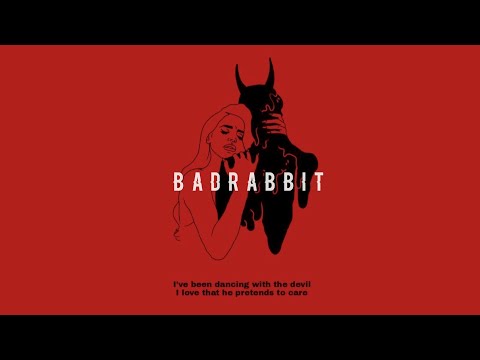 Marc Campbell - "88 Lines About 44 Women"
They're Playing My Song
The Nails lead singer Marc Campbell talks about those 44 women he sings about over a stock Casio keyboard track. He's married to one of them now - you might be surprised which.
AC/DC
Fact or Fiction
Does Angus really drink himself silly? Did their name come from a sewing machine? See if you can spot the real stories about AC/DC.
Hardy
Songwriter Interviews
The country hitmaker talks about his debut album, A Rock, and how a nursery rhyme inspired his hit single "One Beer."
Jimmy Webb
Songwriter Interviews
Webb talks about his classic songs "By the Time I Get to Phoenix," "Wichita Lineman" and "MacArthur Park."
Max Cavalera of Soulfly (ex-Sepultura)
Songwriter Interviews
The Brazilian rocker sees pictures in his riffs. When he came up with one of his gnarliest songs, there was a riot going on.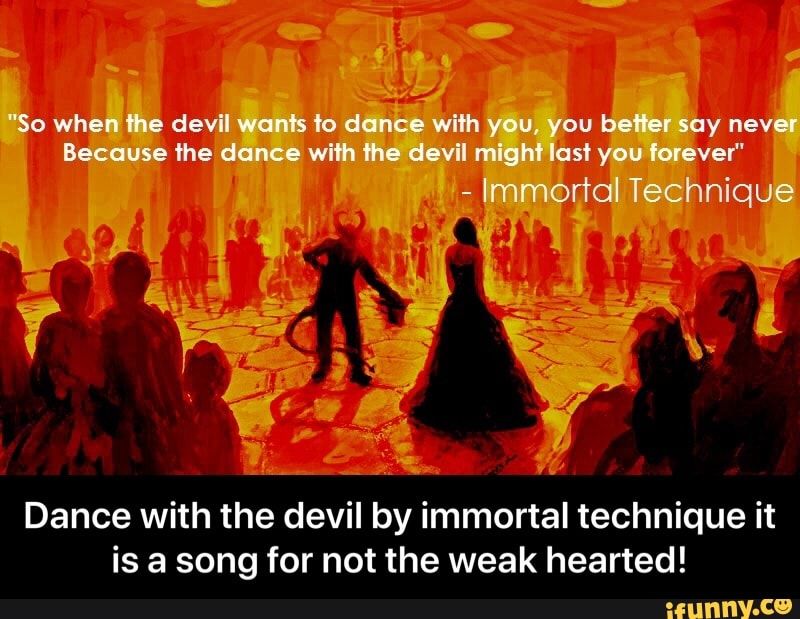 How do you understand the expression "dance with the devil"?
This is someone else's computer Forgot your password?
home
Philosophy, Psychology
Psychology
closed question
Psychology
Closed question
Business, Finance
Cities and Countries
Leisure, Entertainment
Animals, Plants
Health, Beauty, Medicine
Dating, Love, Relationships
Arts and Culture
Computers, Internet, Communications
Cooking, Recipes
Linguistics
Science and Technology
Education
Society, politics, media
Separate Category
Other
Travel, Tourism
Job, Career
Family, Home, Children
Sport
Style, Fashion, Stars
Goods and Services
Transport
Philosophy, Psychology

Mystic, Esoteric
Other unknown
Psychology
Religion, Faith
Philosophy

Photography, Videography
Legal advice 9

Mentor (64807)

something like "play with fire"?

Con Dios

Sage (21096)

She will crush all her legs, the clumsy devil!

Personal account deleted

Mentor (46030)

To be in collusion with the dark forces , probably so . ..
I would rather dance with an Angel than with the Devil...))

How do you understand the phrase: "The devil is in the details"?

Zhuuut question for the night. What does SATAN, or THE DEVIL, look like? Show pictures of this character.

How do you feel about the version that the tattoo is the mark of the devil, Satan?

Who do you think knows the Bible better (deeper) - the Devil or the "best" theologian among people?

Gentlemen of faith, which of you was deceived by the Devil, and in what way did he deceive, how did he deceive, when did he deceive? nine0003

How do you like the movie "The Devil Wears Prada"?)

some believers talk a lot about the devil, but what does he look like?

How to place an angel and a devil in a one-room apartment?

God and the devil are two sides of the same coin.