How to choreograph a dance solo for an audition
How To Choreograph a Dance Solo
Dance solos are challenging to choreograph, remember, and perform. Being the only one on stage is a much different feeling than being with several other people. Here are some things to think about when you're choreographing a solo for yourself or a student.
1. Plan – Before starting choreographing, learn as much about the song and the performance as you can. Make sure the songs you chose from will be appropriate for the production and are the right length. As for the performance, make sure it is geared to the right audience. Being prepared and organized for the production will help set your mindset for choreographing.
2- Pick a song – Listen to different types of music and see which one you can draw the most inspiration from. Connecting with the song is important for solos because the attention will be on you the whole dance. Facial expressions and dramatic movements will be necessary for the audience to connect with you, so make sure you connect to the song first.
Try to imagine yourself dancing to this song and what combinations you will do. Write down the mood and other thoughts that come to your mind when listening. Count the beats on a sheet of paper and get to know the song as best as you can.
3- Dance to the music – Start letting the music move you while listening to the song over and over. You will start picking up on certain moves that work well with the music's rhythm or lyrics. Continue doing these distinct steps with specific parts of the music. If you are teaching the choreography for a solo, try both dancing to the song with no set steps and see where that takes you.
4- Fill in the gaps – By now, you should have a general understanding of the song and what the lyrics mean. Look back at the moves that you always do for certain parts of the song. Keep those in mind while you fill in the gaps with other steps. Choose steps that go with the rhythm, mood, and tempo of the song. Make the distinct steps the highlights of your solo, showing energy and passion through your entire body.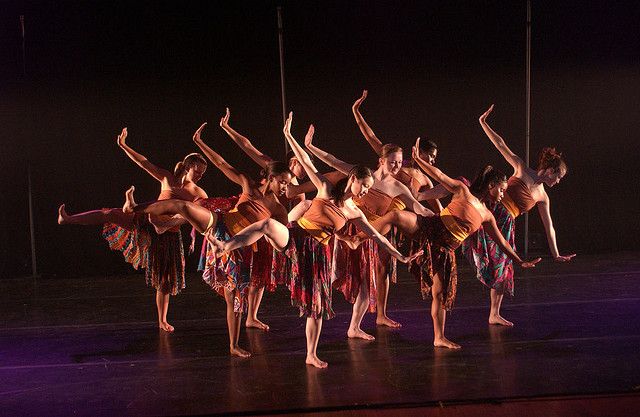 5- Write it down – Writing the steps down may sound like a waste of time, but it will help you (or the dancer) memorize the dance better. Seeing the whole dance on paper is a great way to see the dance "from a larger view."  Look and see what kind of steps you're doing – Should you add more turns? Do you have each kind of move that you know or want to do? Don't be too stuck to the original choreography – it can always change!
6- Practice and Perfect – Take time to really practice this dance. Go over your steps and make sure they make sense together. Change things around if they get boring. This can only be done after practicing – to perfect the performance. Practice so much that you do the moves without even thinking.
7 – Performance time! Don't think about your solo dance the day before the performance. Try to relax and think about other things. You don't want to think too much so that you freeze up on stage. Then, dance your heart out!
Search for:
Join Our Monthly Newsletter
Get the latest tips, tricks, success stories and best-in-class features.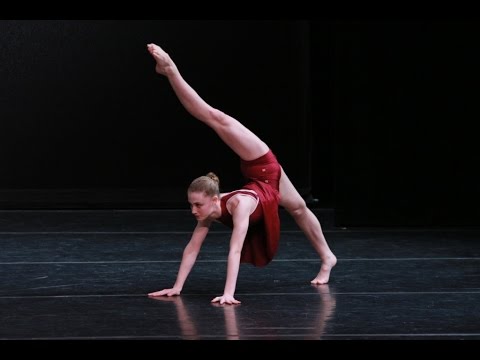 Yes Please – Sign Me Up!
New eBook: How to Optimize Your Revenue Cycle
Increase revenue and grow your dance studio by focusing on the four core principals shared in this free download.
DOWNLOAD YOUR FREE EBOOK
Dance Studio Management Tips
Software Comparisons
› Jackrabbit Dance vs Studio Director
› Jackrabbit Dance vs Dance Studio Pro
---
Dance Competition & Recital Tips
Featured Articles
Dance Quotes
Popular Searches
How to Choreograph Your Own Competition Solo
Today, 20-year-old choreographer Emma Bradley spends her days touring with the dance convention NRG Dance Project, making work for students across the U.S. and Australia. But her first choreographic ventures were far more personal: During her junior and senior years of high school, Bradley started creating her own solos for dance competitions.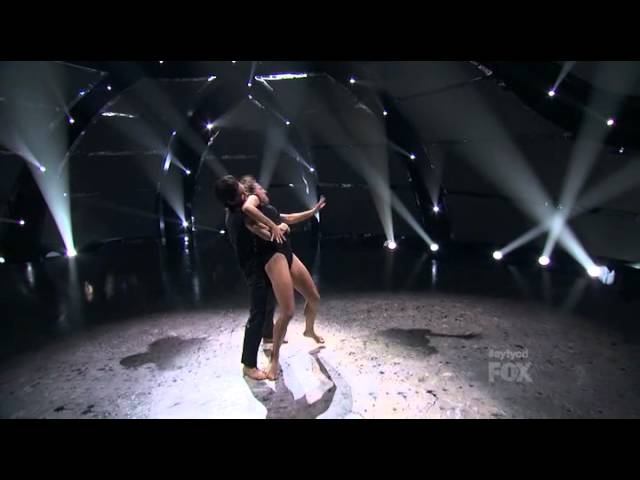 "Making work on my body totally influenced the way I think about and process choreography," she says. "And it set me on a different artistic path than I imagined."
These days, more and more dancers are testing out self-choreographed solos at competitions. It can be risky—you could be going up against seasoned choreographers like Travis Wall—but the potential rewards make it worth taking the chance. "Choreographing your own solo is an invaluable learning experience," says Andrew Winghart, a judge and choreographer for JUMP Dance Convention. "It forces you to look outside of yourself as a dancer, to really analyze your facility and how you can look your best." Tempted to try your hand at self-choreography? Read on to find out more about taking creative control.
Emma Bradley performing her self-choreographed solo, "Hater," at The PULSE on Tour (photo by Propix, courtesy Emma Bradley)
Choosing Music
Do pick a song you enjoy listening to
.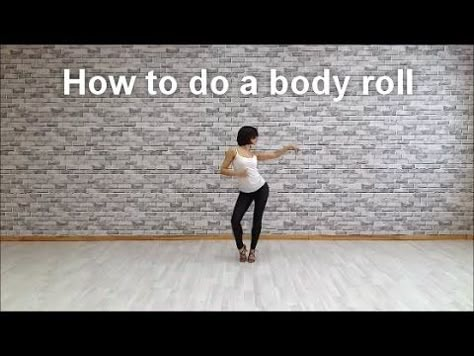 "It's so much easier to choreograph for yourself if you choose a song that already resonates with you," says 18-year-old Regan Norton, who competed self-choreographed contemporary solos during her junior and senior years of high school. Finding a personal connection with your music is a great first step toward making something that's truly you.
If you know what style you want your solo to be, start by listening to music that will complement it—and you. Take note of musical artists that catch your attention, and explore their greater bodies of work on iTunes or YouTube. Or, look to your own iPod for inspiration, like Bradley does. You never know what gems you'll rediscover.
Don't use a song that's in the Top 40
. There's a good chance that many other soloists have "connected" with it, too. "We tend to get a lot of the same songs," says Brett Hahalyak, a judge at Nexstar, World-Class Talent Experience and International Dance Challenge. "I like to hear things that are kind of out of the box, rather than popular or current music.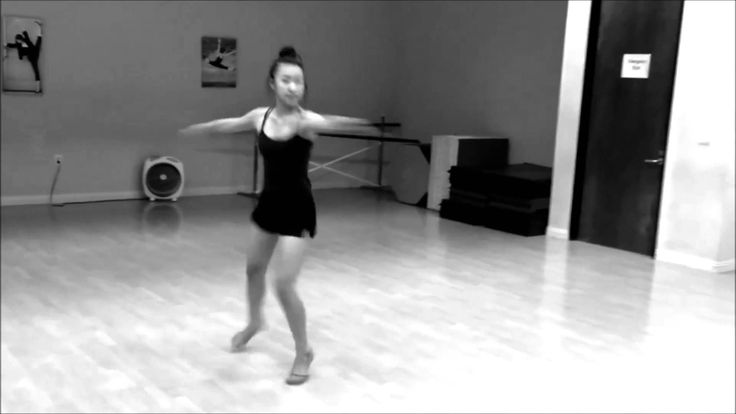 "
Setting Movement
Do create a solo that showcases you and your talents
. One way to learn how you move best is to improvise when you start your choreographic process. "I would record my improv and see what kind of choices I made repeatedly," says Bradley. Incorporating those
favorite movement patterns into your choreography will help the final product feel more natural to your body.
Don't rely on tricks alone
. It can be tempting to pack all of your most crowd-pleasing stunts into one solo. But with little more than two minutes onstage, you need to leave some time to tell your story. Throughout your creative process, think about what the piece means to you—and how you can communicate that message through movement. "I want to see a moment where you become more than just a dancer onstage," Winghart says. "I want to see you take time to connect with the audience." As much as you may love the wow factor of 16 turns in second, it's probably not the best way to make that connection.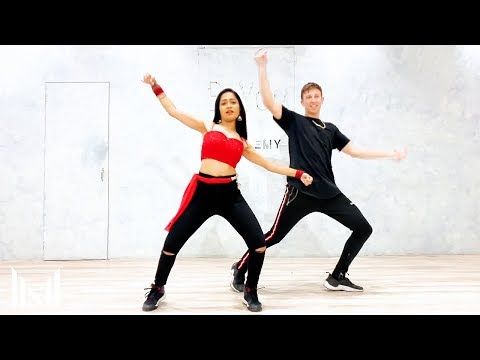 Do challenge yourself
. Setting goals for your solo throughout the year can keep it from getting stale after the first few performances. Both Bradley and Norton adjusted their solos after competitions, adding new, more difficult movements as they felt ready. "The great thing about doing your own solo is you can kind of edit as you go," Winghart says.
Don't present something unpolished
. While it's important to push yourself, make sure you allow enough time to practice and clean each section before your performance. The stage is not the place to debut that new triple pirouette or switch leap. "You have to be super-solid in all elements before you get onstage," Hahalyak says. If you can't consistently perform a move in the studio, don't bring it in front of the judges!
Getting Feedback
Do ask a teacher to stop by and help you with your process
. Sure, you have ultimate creative control, but it's still a good idea to have another pair of eyes looking on.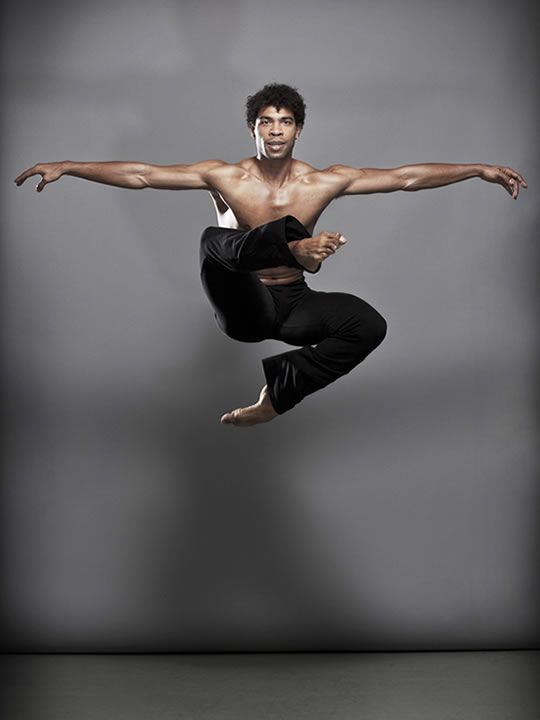 This can be especially helpful when the dreaded choreographer's block sets in.
It can also keep you on schedule. For example, when Winghart was choreographing his own competition solos, he would give his teacher a specific time to watch the finished piece. "She would hold me to those deadlines," he remembers.
Don't let your teacher's opinion overshadow your creative vision
. As the choreographer, you have the final say about what goes onstage. And while your teacher may have more experience making work, you know yourself better than anybody. Trust your gut!
dances that are most effective in losing weight
If you want to quickly get in shape, but you do not want to suffer in the gym on a treadmill and in the company of dumbbells and barbells, then go dancing. This is a great way to keep fit for people of all ages. Dancing is not only pleasant, but also very healthy. There are several dances that are most effective in losing weight.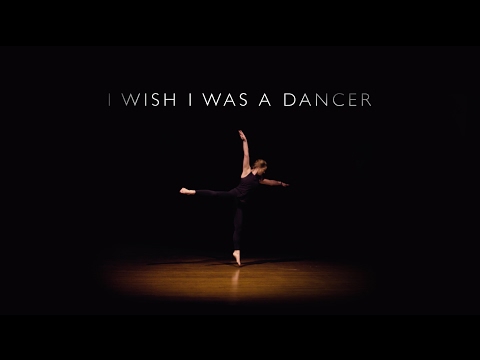 Dancing is a great activity for those who are at high risk of cardiovascular disease. A study published in the European Journal of Cardiovascular Nursing by researchers from the Aristotle University of Thessaloniki found that Greek dance (such as sirtaki) helps older people with heart failure become more physically fit.
Partner dancing can have an effect similar to painkillers. In the journal Biology Letters, a study was published in which biologists measured the amount of endorphins formed in people's blood after dancing.
According to a study published in the International Journal of Neuroscience, dance movement therapy not only helps with depression, but also helps fight stress by regulating serotonin and dopamine levels in the body. Considering that dance is also a social act, it helps to get rid of the feeling of loneliness.
Which dance trends should I pay attention to in order to lose weight?
Hip-hop is recognized as the most mobile dance direction.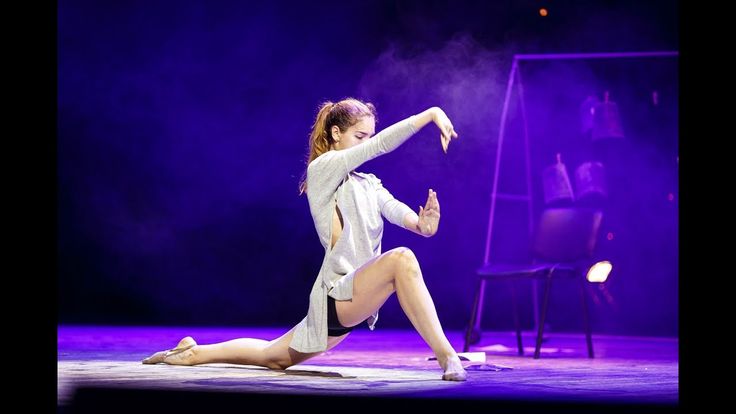 According to the results of research by American scientists, it turned out that hip-hop is the most beneficial dance for health. During the experiment, scientists tried to find out how much time children spend actively in dance classes. It turned out that in the lessons of various dance styles, on average, children move for about 17 minutes, and the rest of the lesson is usually devoted to stretching, sedentary exercises or listening to music. However, hip-hop is recognized as the most mobile dance direction - activity makes up 57% of the total class time. This dance helps to get to know your body better, develop plasticity and liberate yourself.
Pole dance
This sexy dance is now gaining immense popularity. It will help not only to lose weight, but also to loosen up, and also make the body more plastic.
It doesn't matter if your stretching is really bad. Pole Dance without stretching (stretching) is impossible. During pole dancing, all muscles are "turned on" to work.
Even with the most exhausting workouts, they could never be so involved before. In the gym, you will not achieve this effect. After all, as you know, in the gym we pump a certain muscle group, and not all at once.
Latino Solo
Do not think that the sexiest dance that can attract a man is Pole Dance. According to statistics, in women, men prefer not "openness", but the curves of the female body. Therefore, it is a mistake to consider Latino Solo old-fashioned. Incendiary rhythms, passion, tempo, drive, bright costumes and burning eyes - all these are Latin American dances, or Latino. Gentle hands, good posture and chiseled legs - this is what you get in the end!
This dance perfectly trains endurance and helps to get rid of excess weight. Classes develop flexibility and coordination, the ability to move freely and liberated, giving others all the expression and sensuality of Latin American dances. The muscles of the arms and shoulder girdle will come into tone.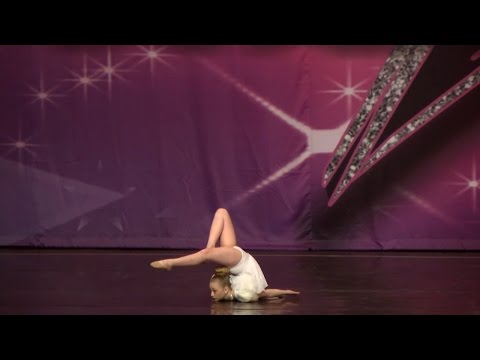 In addition, you will acquire the correct posture and a beautiful gait.
Zumba
An incendiary workout that has recently become more and more popular in our latitudes. This is a newfangled dance program that includes elements of fitness and aerobic exercise. Such training is so intense that in an hour and a half of training it is quite possible to lose up to 800 kcal, depending on the individual characteristics of the body!
Belly dance
Many people associate belly dance with rather plump oriental beauties who have something to "shock". Drop these prejudices! If you dream about the press, this dance is for you! During the dance, the stomach is constantly tense, the oblique muscles are especially active. They are not so easy to pump even in a gym.
In addition, belly dancing will help to work out the thigh muscles without doing boring classic squats.
Follow us on Telegram
Competitive Dance - Quick Guide
Competitive dance is a sport in which dancers compete by performing dances in several permitted dance styles such as tap, lyric, jazz, acro, ballet, hip -hop, modern, modern, etc.
in front of a general panel of judges. It is a very popular and widespread sport all over the world.
Competitors compete by dancing and performing a style of their choice in front of a group of judges. These judges give them points that award the title to an individual performer or team.
A brief history of dance
The period of the third millennium BC is the period when dancing became widely popular. At that time, dance was one of the integral parts of religious ceremonies among the Egyptians.
In many tomb paintings, it was observed that Egyptian priests displayed musical instruments and dancers imitated valuable events such as stories of the gods and cosmic pictures of the movement of the stars and the sun. This tradition is of great importance to ancient Greece as they dance on a very open platform (leading to the birth of the famous Greek theater in the 6th century BC).
Over time, even other religions have incorporated dance as an integral part of their ceremonies.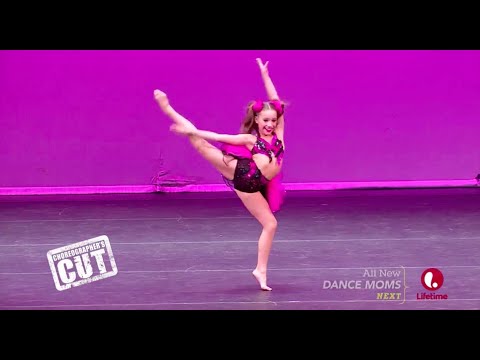 For example, Bharata Nathyam is a Hindu dance still performed today. It is clear that the religious purpose was not the only reason
for the creation of dances. Ordinary people used dance to celebrate, entertain, seduce, and induce hyperactive arousal.
On the occasion of the annual celebration in honor of the Greek god of wine Dionysus, as well as the Roman god Bacchus, people danced and drank for many days. In Egyptian painting of 1400 B.C. a group of scantily clad girls danced among a wealthy male crowd, with several musicians playing for them.
At the beginning of the Renaissance ballet became one of the dances of high society. Before the Renaissance, there was no such strong evidence for European dances. There is only very little historical evidence from that period. The chain dance was the only dance found before the Renaissance. After the arrival of the Renaissance, many other music and dances were introduced.
A dance performed by a group of dancers or by one dancer in a competition is called a routine .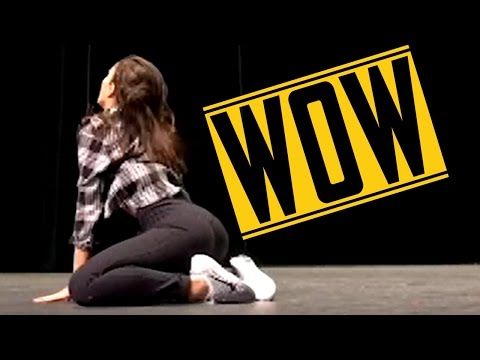 These procedures must be entered into the appropriate categories in each competition. Factors that determine the category that is entered through the respective procedures:
Dance Styles
The dance style varies greatly depending on the type of area in which it will be shown, such as musical theatre, dance theatre, opera, etc. Basic types include jazz, acro, modern, hip hop, lyrical, knock, pointe, etc. The open dance category has even more classifications that are not mentioned above.
Number of dancers
Depending on the type of group performance, the number of dancers will vary. For example, a solo has one dancer, a duet needs two, a trio needs three, and so on. Among the same group there are also numerous categories.
Average age of dancers
It depends on the competition. Typical age categories -
Petite - 8 years and under
Junior - from 9 to 11
Adolescent - 12 to 14 years old
Senior - from 15 to 18
Adult - 19 years and over
Dance music
It is obvious that a song is required for dancing and these songs are commercial songs created by artists or used in films or albums.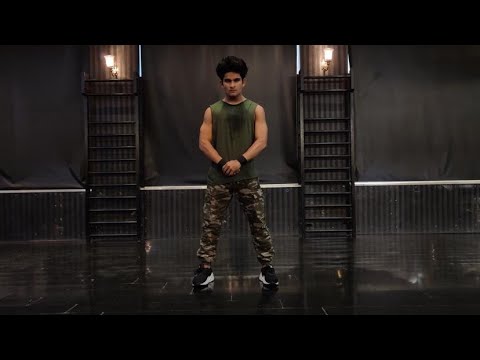 The time limit is also there. In this way, the songs are edited and cut in such a way that they are best suited for the performance of the dancers.
The quality of the music is not a concern here, as the decision will be made only at the dance performance, and the songs are chosen in such a way that it suits the age and character of the dancer.
There are also a few dance programs that do not require any musical requirement at all. For example, click dance. Here, no music is played to highlight and appreciate the mastery of the performer's tap movement.
There are a certain set of rules that must be observed when performing a dance. However, the rules are not the same and may vary from competition to competition. The category of wise rules is similar. Breaking any rule can result in fines and in a pinch; The performer may be excluded from participation in the competition.
One performer can perform solo at several competitions.

In the same competition, a solo artist is not allowed to repeat the same style twice.

Ballet exercises must not contain acrobatic styles.

At the competition, the performer is allowed to dance on two lyrical solos.

Since the stand and costume are also of great importance, they must be strictly according to the age of the dancer.

The performer's legs must not rise more than six feet while performing the pivot.
One performer can perform solo at several competitions.
In the same competition, a solo artist is not allowed to repeat the same style twice.
Ballet exercises must not contain acrobatic styles.
At the competition, the performer is allowed to dance on two lyrical solos.
Since the stand and costume are also of great importance, they must be strictly according to the age of the dancer.
The performer's legs must not rise more than six feet while performing the pivot.
The size and style of the group is very important during the competition and it really decides the placement award.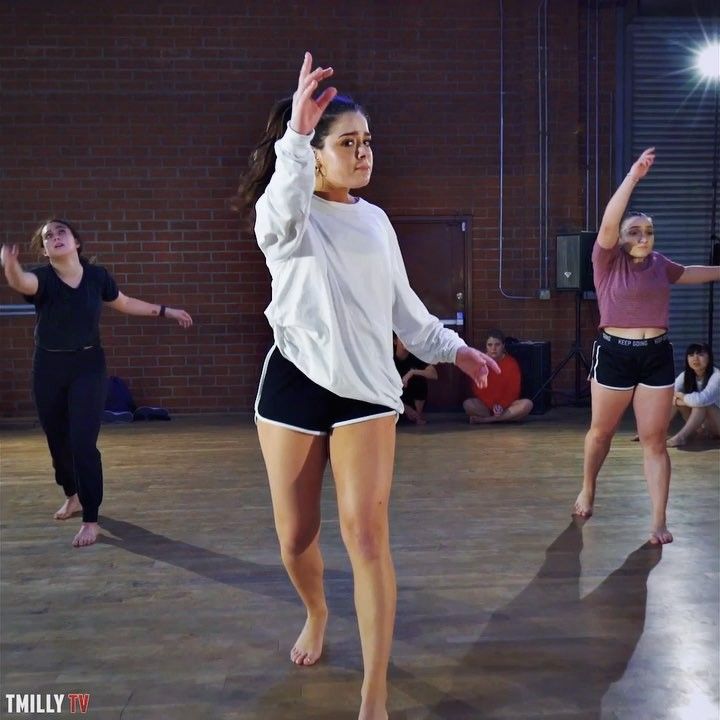 A group is allowed to take a face-off against another group of the same size. For example, a solo artist should only compete against a solo artist, not against a duo, trio, or group.
Competitive Dance - Duration
The duration of the event depends on the number, types and dance routines that are programmed for the competition. In addition to the time required for dance performances, additional time is allocated for judging, score arrangements and award ceremonies.
Sometimes there is a change in the final schedule of the event due to late entries and scratches. In this way, participants receive information about the final schedules before a few days of competition. It is their part to make them self-sufficient and ready within this short period of time.
It is common etiquette for dancers to be present at all events associated with this competition, such as awards ceremony, last day ceremony, etc. In dance schools, there is a certain time slot for a performer to perform on a famous stage.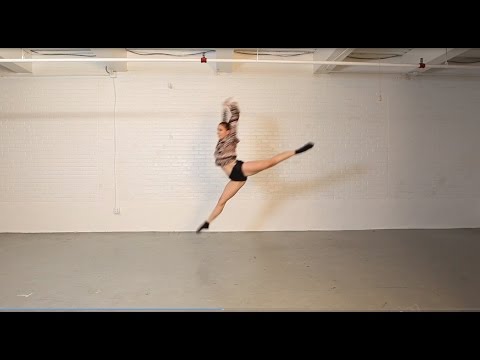 like call time.
Competitive Dance - Video and Photography
Choreography is an art that can be stolen very easily. A small change to a previous step can create a new step. That is why most production houses prohibit the use of a video camera to film a dance performance. Some hire professional videographers to shoot and sell copies only to in-house production crews.
Photography is not a type of infringement like video, but viewers are not allowed to take pictures inside the hall, as this would allow other professional photographers to take and sell pictures outside.
Competitive Dance - Agreements
Agreements are nothing but regional expert lessons. Experts are professional dancers who perform in movies, events, stage performances and know every dance very well. They organize such activities on the weekends in some large auditorium or outdoor area or stages where outside people can participate.
Dance schools also participate in these events to learn from the experts.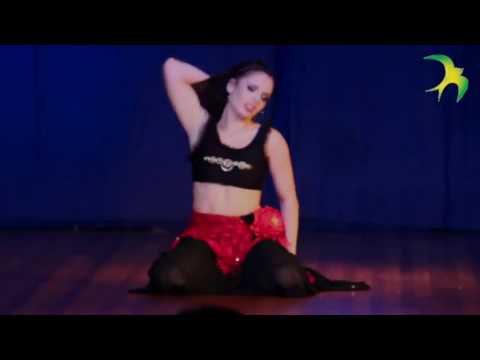 In big cities where many people can gather, these events take place. The goal is to make passionate students aware of the ABCs of dance and motivate them to continue on the right path.
As a rule, professional dancers are hired to judge a dance competition. They carefully watch all the dancers and sit in front of the entire audience.
Each judge writes down a score sheet for each procedure, awarding points for various categories such as techniques, facial expressions, costumes, choreography and overall impression.
They may also leave comments on their score sheets or in some cases even record audio comments for the dancers and their choreographers.
Once the audio commentaries have been recorded, they are usually given to the dancers on CD or DVD media so that they can watch the performance while listening to the judge's commentary in real time.
Judging Process
Judging categories vary from competition to competition, but the categories commonly judged cover aspects of display technique such as movement execution, correct form and transition, costume, routine complexity, music and choreography.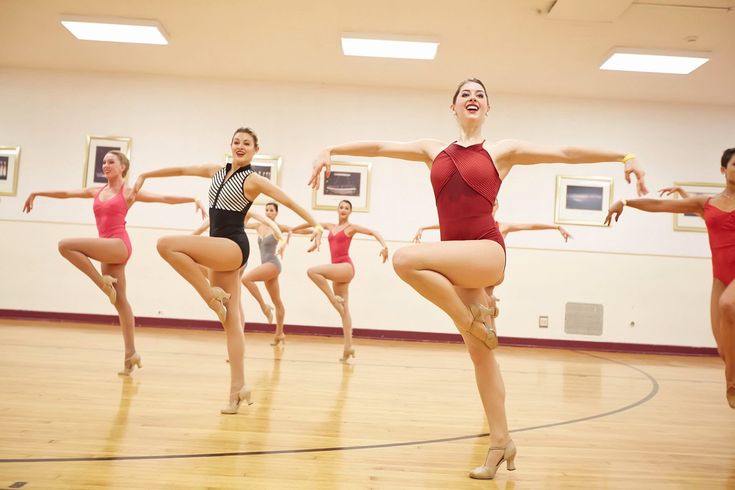 The judge can give scores out of 100. If a performer or team gets 100, this is called perfect score . Each judge gives his own score, and the total score is nothing more than the addition of all the individual scores of the judges.
Regional competitions
School auditoriums are the preferred venue for regional competitions as they include a stage and a suitable seat for judges and spectators. Places are not limited to just high school. Seats are usually rented for a period of one to four days in a row, depending on the number of dancers planned for the competition.
Competitions often start very early in the morning and continue until late at night to reduce rental and other costs.
National competitions
National competitions usually last for weeks, and many competitors, along with their coaches, flood all parts of the country. So it's obvious that this is taking place in a large rented hall with well-decorated lighting and sound system.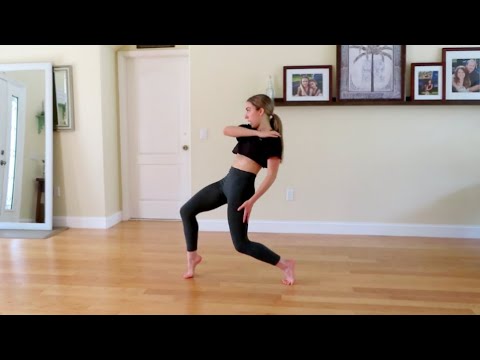 These competitions also include –
Dance-off or Dance-down
Workshops and dance lessons
Choreographers for additional training
Final Festival
Let's now look at some competitive dance champions and their careers.
Nick Lazzarini
Nick Lazzarini is an American dancer and winner of the first season of the reality show So You Think You Can Dance. The dance styles in which he is an expert are hip hop, jazz, ballet, lyric and contemporary dance.
He started dancing at the age of four and choreography at the age of 14. After winning So You Think You Can Dance, he first appeared on the title page of Dance Spirit. In March 2006, he joined the Evolution Dance Company as a founding member.
Salman Yusuff Khan
Salman Yusuff Khan belongs to Bangalore and is a choreographer, dancer and actor. He has also taken part in reality shows such as Jhalak Dikhla Jaa and Dance India Dance.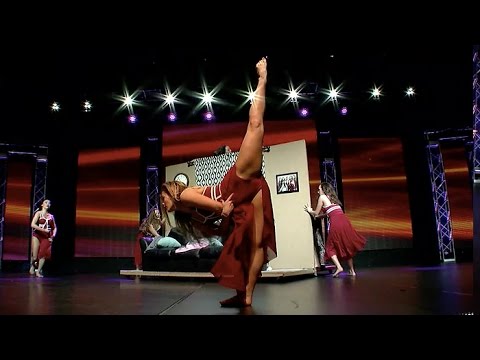 From childhood he loved to dance and studied salsa, hip-hop and other dance styles. After completing his education, he participated in Dance India Dance and also worked as a choreographer at Jhalak Dikhla Jaa. He also won the sixth season of Jalak Dikhla Jaa with Drashti Dhami.
Joshua Allen
Joshua Allen belongs to the United States and is the winner of the fourth season of the reality show So You Think You Can Dance. In this show, he performed many forms of dance including jazz, hip hop, samba and many more.
He started his dancing practice at the age of eight. He was influenced by Michael Jackson. After winning the reality show You May Think You Can Dance, he participated in Step Up 3D. He also acted in a musical film called Footloose.
Benjamin "Benji" Daniel Schwimmer
Benjamin Daniel Schwimmer is an American dancer who won the second season of the reality show So You Think You Can Dance in 2006. He works for the non-profit organization Dancers Wherever You Need.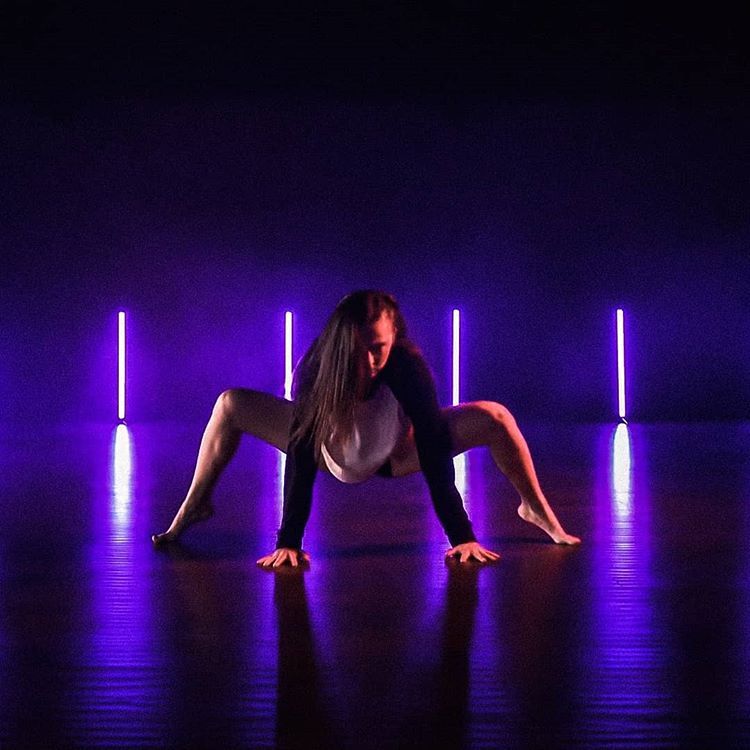 He also writes songs for the Pop-Rock Band and also works as a producer and vocalist. His father, mother and sister dance and he also started competing at the age of five.
He and his cousin were US Open Showcase Swing champions. In 2006, he took part in Fox's New Year Eve Show. In 2007, he played the role of Candyman in Christina Aguilera's music video. In 2008, he again became the US and World Swing Champion. He was hired by Paula Abdul to direct her final performance.
Akai Osei
Akai Osei is a British dancer, winner of the first episode of Got to Dance. He got his dance inspiration from Michael Jackson. He appeared in the movie StreetDance 3D and its sequel StreetDance 2.
Along with this, he also participated in Pied Piper, a hip-hop show hosted by Boy Blue Entertainment. In 2010, he was cast in Into the Hoods, and with it, he appeared on the television program Blue Peter. In addition to all this, he has appeared in many shows and films.
Lauren Rose Froderman
Lauren Rose Froderman is a professional dancer from America.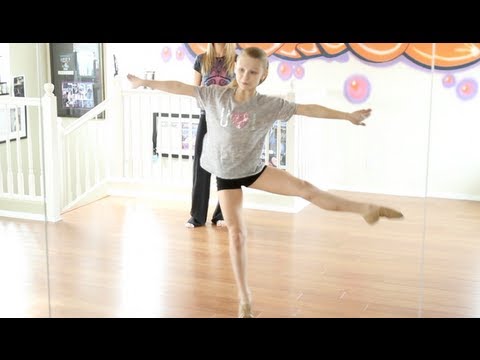 She completed her high school education in 2010 from Greenway High School and graduated from Loyola Marymount University in 2015. She was trained by Donald Dady.
She started dancing when she was three years old. Froderman is the winner of the seventh season of So You Think You Can Dance. She specializes in contemporary dance, hip-hop and jazz, and also loves to sing.
Jeanine Marie Mason
Jeanine Marie Mason is an American dancer who won the fifth season of the reality show So You Think You Can Dance. She is the youngest winner of the show. After winning the show, she began her acting career. Her first show was Big Time Rush, which was a Nickelodeon Halloween episode.
She is also an actress and is popular for her role in Bunheads as Cozzette. Mason started dancing at the age of three and has learned many dance styles such as jazz, acrobatics, hip hop and modern dance.
Melanie Moore
Melanie Moore is an American professional dancer who won the eighth season of the reality show So You Think You Can Dance.