How to dance at parties for guys
how to dance at a party - a guide for guys
By brian
"I've been struggling with the idea of enrolling for a dance class as I'm extremely ashamed to dance in public because I think I cannot dance. When I attempted, to dance at a party my friends laughed at me, so I prefer not to dance now."
"I just want basic moves that I can do so I don't look like a dork at parties"
Dancing at parties is probably one of the biggest unspoken, nerve-wrecking fears guys experience. In this article I'm going to give you some solid, actionable steps for you to get this issue handled.
Alright,
By now, we all know that – men – dancing – is becoming more and more acceptable and even POPULAR of a "thing". In fact, it's kind of expected of us to be able to dance nowadays!
I mean it is a good way to mingle with others, have fun, not to mention get attention from the ladies like this:
Uhh.. scratch that, not like that..
More like this:
Okay all jokes aside,
Guys dancing – totally in.
But what's this?
Gasp!
You don't know how to dance?
Uh oh, I guess that's why you're reading this in the first place.
At the end of the day, we want to have fun at these parties, not just standing on the sideline watching right?
Well, I often get the question: What kind of casual dance moves should I do at parties?
How do I do them correctly?
How do I not look dumb doing them?
Well, here are a couple tips and a few easy dance moves to point you off towards the right direction.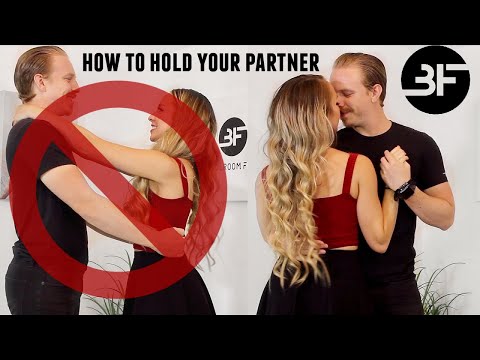 First,
This is a variation of the step-touch dance move.
Some additional info:
This move is great for dancing with in a circle or among your friends because it's very "low-key". If you're not very confident in your dance moves yet – I'm guessing you're not, then this move will help you blend in and get "your feet wet" without potential embarrassment.
If you mess this dance move up when you're with your friends, chances are that nobody will notice! It's great. It is a good crutch for you to boost your confidence and at least get used to moving to the music.
Make sure to watch this a few times and get a good hang of it.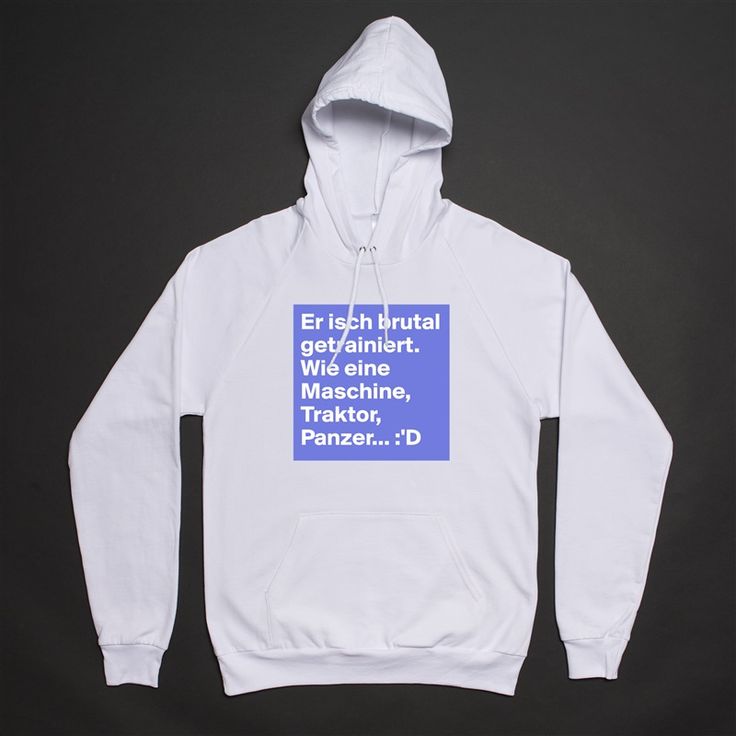 It shouldn't take long.
Next,
I get question of "What's a good move I can do when I'm dancing on my own?"
Well, this one is the next level up.
It's a very good beginner solo step.
This one as mentioned is different. It's one of my favorite dance moves by the way.
It requires a little bit more confidence to execute because you won't have the camouflaging aid that you had when dancing with your friends. In other words, you'll be standing out!
A few things I will point out for doing this move: Keep your hips LOOSE. What I mean by this is relax your torso so you don't look stiff and awkward. Don't worry, you won't look feminine.
You want to practice this move in front of the mirror until you're comfortable enough to do it without thinking about it.
Next,
Gaining confidence!
I know that knowing how to do something is sometimes very different from actually doing the thing within context!
Kind of like singing in the shower is very different from singing in front of a live audience of a couple thousand on national television.
Rehearsing a speech on your own being quite different from delivering it at the presentation.
You get the point –
My suggestion is to stick with the basic step-touch and the step-touch variations shown in the first video. As mentioned, it's a great way for you to ease yourself in to dancing in public. When you dance with your friends and you feel like you look dumb, it's okay! Because you're thinking: If I look dumb, then we all look dumb together – it's not all that bad!
You know what I'm talking about I'm sure.
Point being – by following along to the tutorials and easing yourself in to dancing in public, you will do fine!
Final tips –
One thing to remember is that dancing is about moving to the music, so once you've gotten your moves down, stop worrying about the steps and transition over to reacting to the music.
In other words, after learning the moves, it's no longer about figuring out what to do, but seeing where the music takes you.
If you have an event coming up soon, and you need to master these dance moves fast, then check the 7-Day Dance Floor Crash Course System. It's the fastest, easiest way for the common guy with no previous dance experience to learn how to dance!
Learn more about the program here:
how to dance at a party for guys
TikTok
Upload
For You
Following
davidjrx
Davidjrx
we all know somebody 😂😂😂 #fyp #foru #foryoupage #mn #mpls #blasian #party #partychallenge #xyzbca
310.5K Likes, 2.2K Comments. TikTok video from Davidjrx (@davidjrx): "we all know somebody 😂😂😂 #fyp #foru #foryoupage #mn #mpls #blasian #party #partychallenge #xyzbca".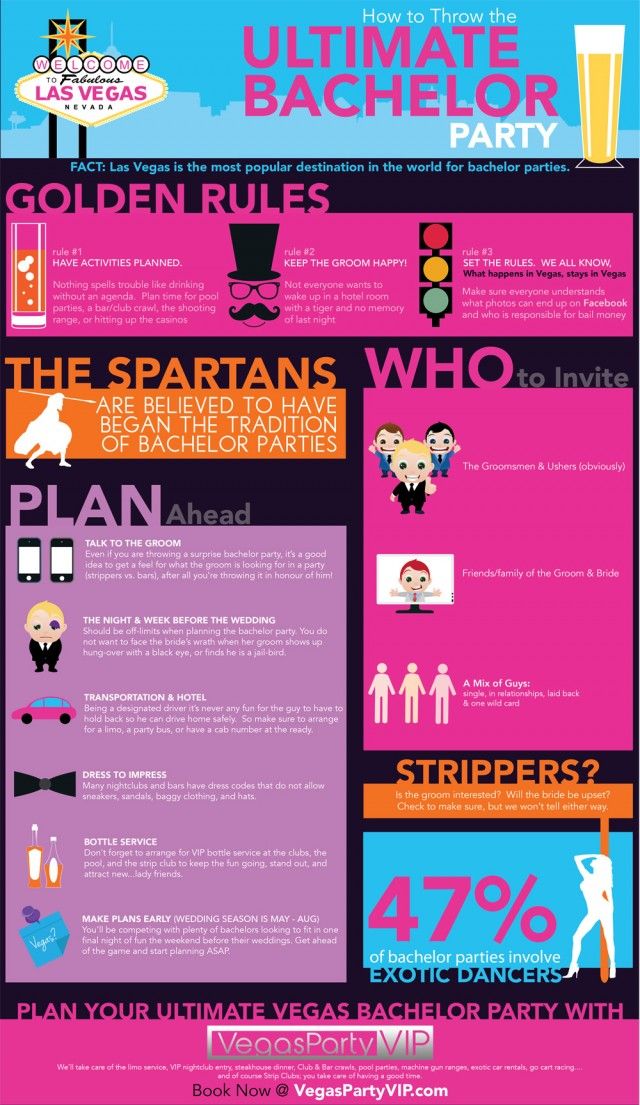 How dudes dance at a party 😂 | The Party Animal 🔥🔥🔥 | Mr. Steal yo girl aka Mr. Smoove 🥴 | .... Different Varieties (Remix).
1.1M views|
Different Varieties (Remix) - KINGMOSTWANTED & Mike Sherm
gothicprecum
SHAYE
few simple dance tips to feel the BUMP #fyp #howto #dance #gay
74.1K Likes, 677 Comments. TikTok video from SHAYE (@gothicprecum): "few simple dance tips to feel the BUMP #fyp #howto #dance #gay". How i dance at "clubs" 😉 on different beats same tone | 1: simple thrust pump | 2: turn pump thrust | .... original sound.
470.4K views|
original sound - Angelo Villaraut
brianbeepboop
Brianbeepboop
2 moves all men must have!! 🤣 #dance #clubs #bars #dancemove #jokes
7.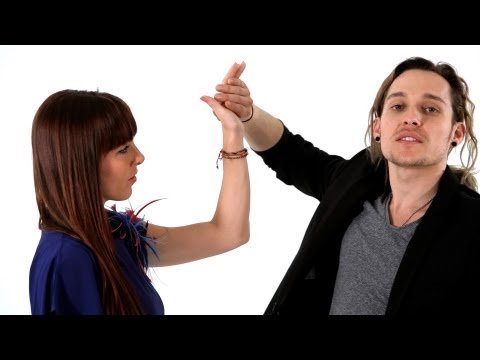 2K Likes, 33 Comments. TikTok video from Brianbeepboop (@brianbeepboop): "2 moves all men must have!! 🤣 #dance #clubs #bars #dancemove #jokes". 2 easy dance moves for dudes at the club | 1. lawn mower and release | 2. gym bro taking off AirPods to ask how many sets you have left. Baby Girl.
104.6K views|
Baby Girl - Disco Lines
zanmurai
ZANDER Thomas
Share to someone you think could use this🙏 #fypage #trending #viral #comedy
TikTok video from ZANDER Thomas (@zanmurai): "Share to someone you think could use this🙏 #fypage #trending #viral #comedy". Dances to do at the CLUB for MEN | The Manip-yadip | The STALKER | .... Believe Me.
13.4K views|
Believe Me - Navos
michaeljamescaa
Michael
Send this to someone who can't dance 🌚 #afro #afrobeat #party
4.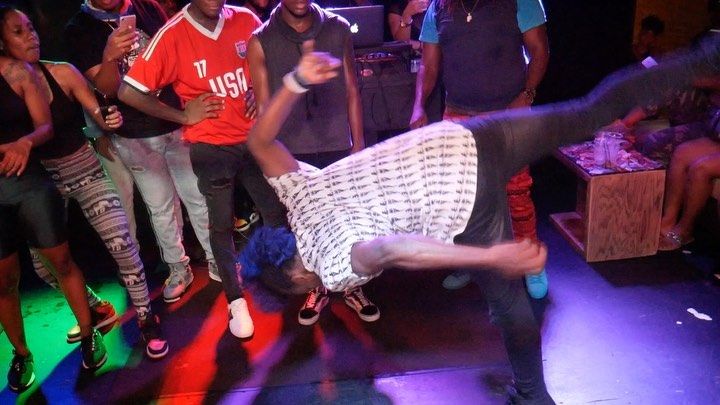 5K Likes, 39 Comments. TikTok video from Michael (@michaeljamescaa): "Send this to someone who can't dance 🌚 #afro #afrobeat #party". Easy dance moves to use at a party : | "Looking for my friend" | "Wipe croissant crumbs" | .... Sungba (feat. Burna Boy) (Remix).
49.2K views|
Sungba (feat. Burna Boy) (Remix) - Asake
canadian.brothers
Canadian 🇨🇦 Brothers
Thank us later #foryou #brothers #funnytikoks #dance #foryoupage #theboys #canada #mtl
4.3K Likes, 54 Comments. TikTok video from Canadian 🇨🇦 Brothers (@canadian.brothers): "Thank us later #foryou #brothers #funnytikoks #dance #foryoupage #theboys #canada #mtl". 3 moves to do with the boys at your next party | The "Intensive rower" | The "Caught Lacking" | .... Believe Me.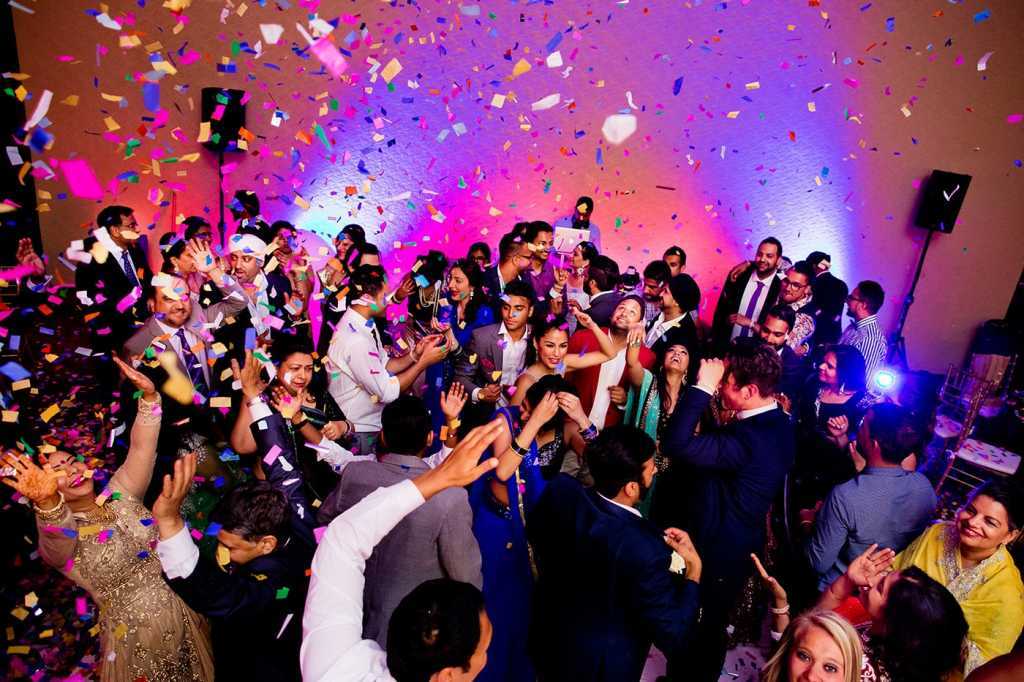 59K views|
Believe Me - Navos
vallouiee
Val
i am an actual pro dancer 😃 #foryoupage #foryou #dancer #newdance
1.7K Likes, 22 Comments. TikTok video from Val (@vallouiee): "i am an actual pro dancer 😃 #foryoupage #foryou #dancer #newdance". ✨HOW TO DANCE AT ANY PARTY (Professional Dancer Edition)! ✨ | 1. Equality ROCKS! | 2. Hips that lie | .... Thot Shit.
63.8K views|
Thot Shit - Megan Thee Stallion
katyusherx
Katy Usher
It works I promise #foryoupage #fyp #getmefamous #viral #dancemoves #attractive #club #funny
946 Likes, 15 Comments.
TikTok video from Katy Usher (@katyusherx): "It works I promise #foryoupage #fyp #getmefamous #viral #dancemoves #attractive #club #funny". Dance moves to attract boys at the club | The body roll | The crab tap | .... Like That.
36.4K views|
Like That - Seamus D
justinpufal
justinpufal
Boys edition!! #foryou #fyp #dance
47.2K Likes, 192 Comments. TikTok video from justinpufal (@justinpufal): "Boys edition!! #foryou #fyp #dance". Typical boy dance moves in the club | Pointing to your bro | Always flexing | .... In the Dark (Radio Edit).
498.5K views|
In the Dark (Radio Edit) - Dance
90,000 12 life hacks, to quickly learn how to dance from Mamita Dance
Dances
Author: Pavel Gather
Psychologist, Lecturer Salsa and Tango
Dances
Author: Pavel Pavel
Psychologist, Lecturer Salsa
on At the start, you always want to get a quick result.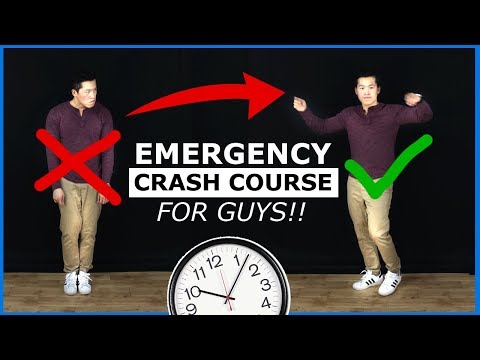 When it doesn't happen, the hypothesis arises that everything takes time. After a conditionally acceptable time, humility comes to mastering pair dances, which, perhaps, is not given, and I will just do what I learned somehow.
This is the most common story of those who believe that the mere act of attending a pair dance class is enough to learn how to dance.
Absolutely not. If you want to really dance well, you have to make an effort outside of the dance class. A good teacher will definitely be needed, but the initiative should be on your side.

1. Listen to music
The most common and accessible advice that is given already in the first lessons. And it definitely works. Music creates a certain atmosphere of the dance and intuitively you want to move to it. It doesn't matter where you listen to music - in the car, on headphones while walking or doing household chores.
An addition that will help you dance better is your active participation in the music.
Sing along, dance or simply beat musical accents with any free parts of the body. In the subway, for example, it is enough to tap out bright moments with your fingers, in the car to sing along with sounds, and at home you can jump for pleasure.

2. Watch videos of good dancers

It's complicated, but also obvious. It's more difficult, because without recommendations from more experienced dancers, unfortunately, it's not so easy to find a good quality video on the net (I mean not the resolution quality, but the content itself).
Meaningful video viewing is about building an understanding of HOW dancers make a particular impression on a partner or viewer. Technology is at the heart of everything. Understanding how the pros do it is a big step forward.
It is important to distinguish a show from a disco dance, a staged performance from an improvisation, a stylized dance from an authentic one, etc. Ask for recommendations and dance teachers will always throw off a couple of videos of worthy landmarks.
Tango Z. Showreel.

Online modern tango courses
Tango nuevo is the most advanced version of tango. We can quickly learn to dance from zero to a steep level.
3. Dance in salsatecas/milongas/discotheques
A very delicate moment when it is worth coming to the first party. From a technical point of view, most students in 1-3 months have a sufficient set of figures and techniques to come and dance calmly. Psychologically, the same moment can be stretched out for an indefinite time. After all, it is imperative to "not lose face", "learn more figures" and be sure what to do in case "there is an unfamiliar movement".
In fact, the partygoers don't really care (except for a small layer of non-professional teachers who want to help inexperienced dancers by treating them as customers in the future). It is important to come and try dancing after a month of classes.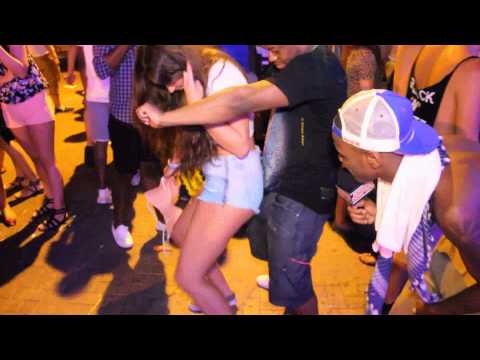 You can only with friends or guys from your group. This will be enough to feel the adrenaline and inspiration from the dance.
4. Dance with partners or partners not of your level

The conventional wisdom that you need to practice in groups of your level does not withstand the test of experience. Perhaps now your eyes widened in surprise, and you want to meaningfully read the phrase again. Yes, you saw everything correctly: when you dance with a partner of your level, you don't grow anywhere.
It's important to understand that not only does it work one way and you have to dance with cooler dancers, but it works even more effectively the other way. It is no coincidence that teaching pair dances dramatically raises the level of the teacher himself. You have an endless stream of very beginner dancers.
How it works. A more experienced partner needs to be "stretched". It's easy and obvious. With beginners, you need to take more initiative on yourself, see the general pattern of the dance more widely, turn on and insure more, try to be an example and be more careful.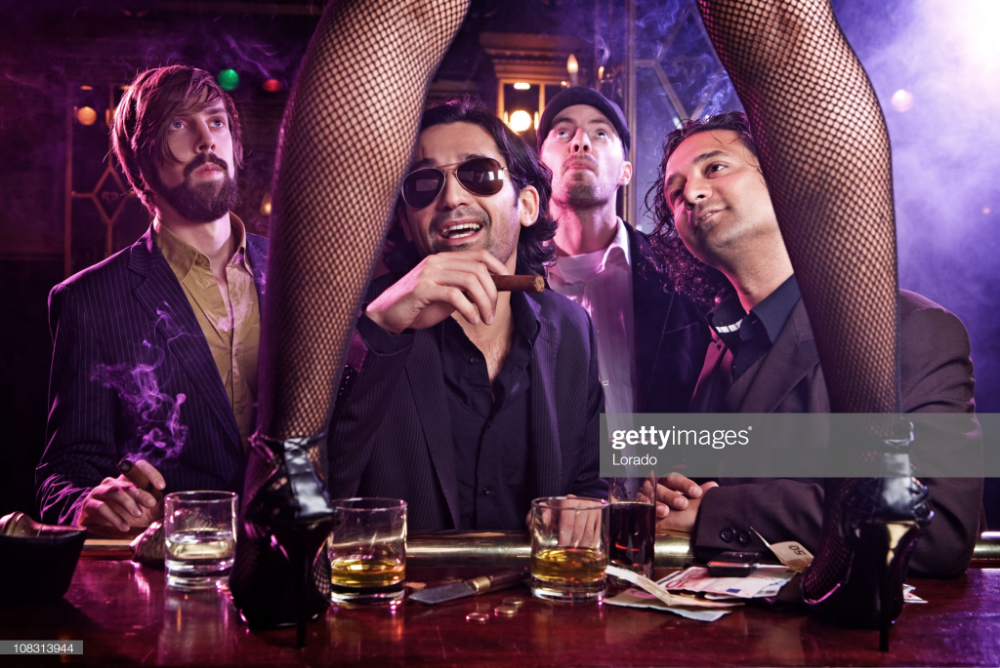 The quality of interaction begins to grow significantly. And wonderful partners too.
Dancing with partners of your level doesn't make you grow. Dance with both beginners and more advanced dancers
Dominican Bachata Women's Style Online Course

Want to learn how to hypnotize those around you with the most appetizing part of your body? On the course we will tell you all the secrets.

5. Learn to dance for a partner and for a partner
Turks and Argentines are one of the best partners in the world. In Russia, partners are highly valued. Why? The answer is simple. In Argentina and Turkey, it is not questionable for men to ask another man to lead in one piece or another and give feedback on the quality of the lead. For them, it will be a great shame to hear moralizing from a partner, or even more so to be known in the community as an insecure partner.
In Russia, due to the constant, often far-fetched, opinion that there are more women in pair dances, partners calmly get up and study their partner's part. Such partners then grow into very cool dancers and teachers. In no case do this at parties, only in class. Here we are talking only about the learning strategy. At parties, be yourself.

6. Do not memorize the links
Always try to look deeper and understand the through principle and idea of ​​movement. Understanding what and how is done will make it possible to independently generate any sequences and chips.
Human memory is limited and there will always be a moment when something will escape and your repertoire will be limited by the size of RAM.
In Argentine tango, for example, there are seven levels of movement formation that, when mastered, will allow you to make millions of combinations. And how many dance sequences can you really remember? In rueda, more than 150 figures dance in a rare circle.
It's hard to keep more in mind.
7. Develop your body
Many years of experience in teaching couple dance shows that as soon as everyone pairs up in a class, any progress in individual style ends. But it is the individual style that distinguishes everyone at the disco: partners change, and style is always with you.
The body as the main instrument of dance must be very plastic, responsive and emotional. Surprisingly, not all pair dance schools have a general physical warm-up. It is vital to tune the body and understand how it works.
You can always train extra and concentrate more on the basic steps, as their true value is as body work. The sequence of steps is, in fact, the simplest thing that can be in pair dancing. The quality of individual performance determines the craftsmanship.
8. Try on the images of inspiring dancers

A psychological life hack for those who have already mastered the steps, but still feel that there is not enough brightness and drive.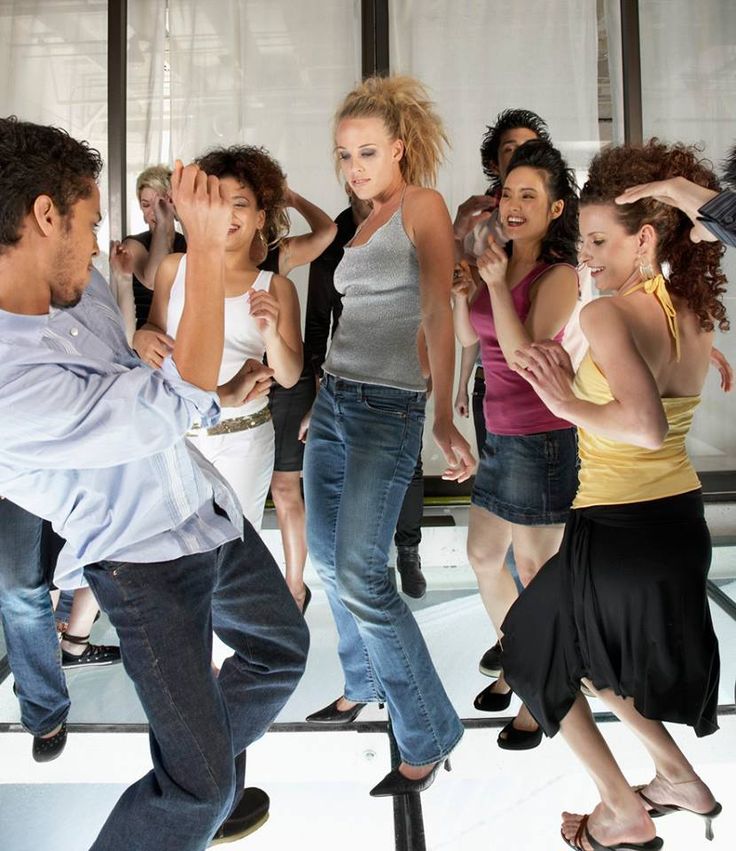 Most are terribly afraid of being someone else's "clone". Here the action is the same as under the influence of hypnosis - the more you resist, the more you plunge into an altered state of consciousness.
With a high degree of probability, you are already dancing like someone else's "clone". A meaningful fitting of someone else's image is that you mentally take the image of the one who inspires you (inspiration is critical in this case) and "put on" yourself. Then you start dancing and trying to feel in general how it is to be able, for example, to be the best partner or the sexiest partner in a disco. This is much more difficult than it seems. But it works extremely efficiently.
9. Dance to offbeat music

Habitual rhythms keep you tight. Tango salon or speedy timba leave little room for experimentation and fantasy. Pattern dancing is always noticeable and is reserved for beginners.
The truly new is born outside of the usual.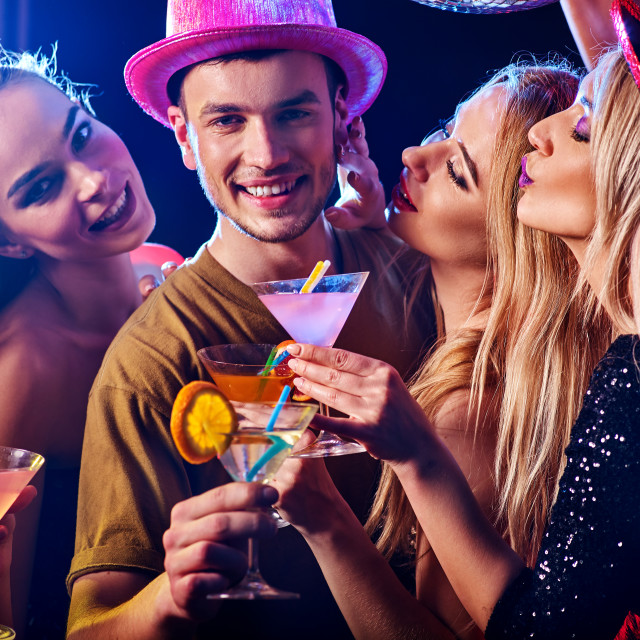 Look for places to experiment. If there is no place, organize self-training. The main thing is not to get carried away, because music determines the style. We bring something new to pair dances, rather than trying to change them.

Search, improvise, don't be afraid to go beyond, develop in different directions, be inspired by music atypical for the style
10. Try your hand at basic dance directions

dances exist according to their own non-choreographic laws.
This is the deepest delusion, which has turned into a ceiling for the qualitative development of partner dances. After all, all professional dancers, for example, in salsa or bachata, build their ideas on the basic choreographic principles.
Do not think that choreography is only applicable on stage. Any meaningful movement of the body can be choreographic. In general, try classical or modern choreography. Basically, hip-hop can work too.

11. Look for battle sensations

Pair dances return us to an active position of manifestation of our body. As in the days of our ancient ancestors, we impress the members of the opposite sex by how dexterous, hardy, sexy, etc. we are. Modern laws of the jungle in the entourage of big cities.
If you look around the dance floor, it becomes clear that the majority are clearly herbivores (not in the sense of vegetarians, but in relation to those around them). I am sure that predators are always more interesting in terms of the attractiveness of the image - try to find a counterbalance among herbivores, for example, a cat woman or a lion man.
The conversation is about an internal position, not about aggressiveness. Lability and lack of control are inherent in adolescents, and not in adult self-sufficient people.
Accordingly, even a training or friendly battle gives, on the one hand, practical skills - to make a bright sequence of movements, bring an idea to a climax, show a spectacular feature, on the other hand, develops the psychological basis of the dance - self-confidence, resistance to extraneous attention, self-control and self-control in complex elements.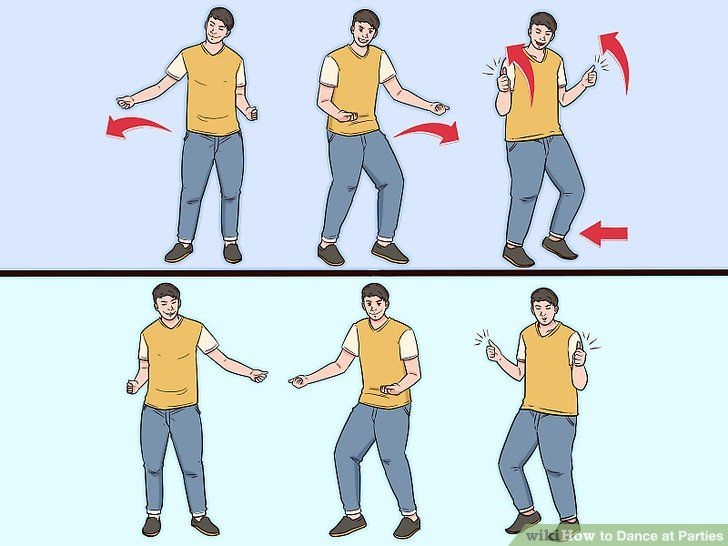 12. Communicate with professionals
The environment shapes the internal position. Basically, real passionaries of the dance community are ready to openly talk, discuss and support the development of dance in every possible way. Universal principles and the ideas they articulate have a much longer and more practical perspective than meets the eye.
Accept that, for example, behind the words "listen to your partner" is not only a beautiful metaphor, but also a practical skill to literally listen to your partner. At the same time, always treat every thought, even the most respected teacher, as a private opinion.
Your skill will lie in finding the scope of the idea even in conflicting opinions. Most often, the contradiction is speculative and the truth lies in the angle of perception or situationality.
Your dancing growth will stop sooner or later. This can happen at the level of three basic steps or years of experience in teaching and show performances.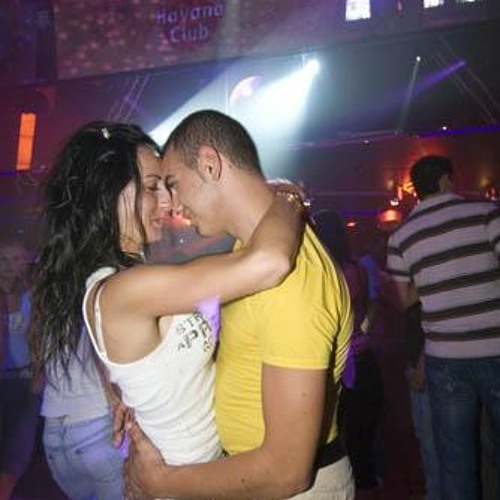 Regardless of your level, the suggested 12 life hacks can get you off the ground and greatly accelerate your dance growth. There is no way here without your motivation and activity. Take your dance development into your own hands. 9Ol000 Dangerous sexuality
Salsa: destroyers of stereotypes
Couple dancing as a source of strength.
Self-destruction of the couple dance community
The Salsa series as a mirror of the community
Mamita Fridays: salsa, bachata
Destroying the myths about leading pair dances
Does dancing make us better?
The seven deadly sins of teachers
Why we will never dance bachata like the Dominicans
Why tango?
Dispute over musicality
Selection of dances according to alcohol preferences
Where to find inspiration for dancing?
Terrible tango nuevo
Distribution of roles in a salsa party
Argentinean tango through the eyes of a salsa dancer
Is there a predisposition to dancing?
Which is more effective: individual or group lessons?
Sexual overtones in couple dances
How to dance in a club, disco for a guy — let's start with simple movements
You can very well become the king of the dance floor, and we will help you with this!
Shot from the film "Pulp Fiction"
How can a guy dance in a disco and not look like a jerk? An urgent question, because it's embarrassing to shift from foot to foot in a club (or even sit at the bar all evening) - it sucks, and somehow I don't want to take dance lessons specifically for this occasion.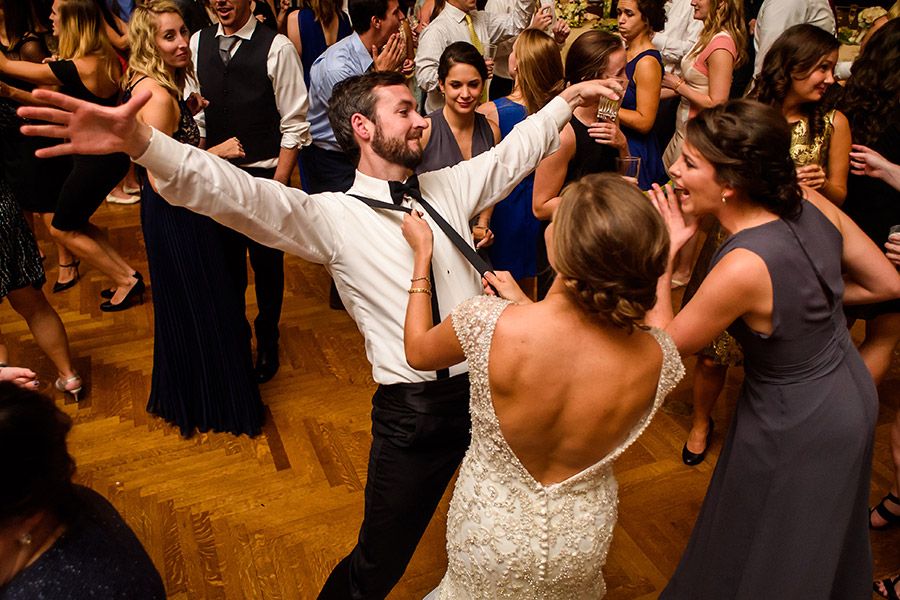 If you are shy about dancing in a club, don't worry! Everyone can move to the beat. Let's learn some basic moves, learn the main rules of how to look cool and natural, and also what you definitely shouldn't do.
Here we go?
How to dance in a club for a guy: 4 useful tips
Shot from the movie "Kickboxer"
Let's face it, most guys on the dance floor bite their lips, look down and seem nervous, scared or embarrassed. So even if for some reason you don't dance, but you feel calm, relaxed and enjoy the music and what is happening around, this already makes you more attractive.
And here are four more tips on how to look natural and at ease on the dance floor, even if you have never been the king of disco. By the way, these tips are also suitable for how to dance at a corporate party for a man.
1. Find your own style
Before going to a club, try turning on some music at home. Let your body naturally begin to make any movement it wants.
Just do not limit yourself to one composition, set yourself several songs in a row at once, and each time add some new movement, moving to the beat.
2. Assess the situation
When you're in a club, look around the dancers to feel their vibe. Before heading to the dance floor, you can make a circle around the club to look around and listen to the music. Getting used to the surroundings a little will make you more comfortable, it will reduce the nervousness you may feel. Also, check where people are just walking and talking.
3. Feel the rhythm
Listen to music to catch the beat. Instead of focusing on how to move, take the time to listen to the song that's playing and pay attention to the rhythm. Once you have found the rhythm, start bobbing your head to the beat of the music. This search will help you when you start dancing. If you find it difficult to find a rhythm, watch people dancing. Most of them will move to the rhythm.
4. Relax and flow in!
Shot from the movie "Everyone Can Dance 2"
Find yourself a place on the dance floor and have fun.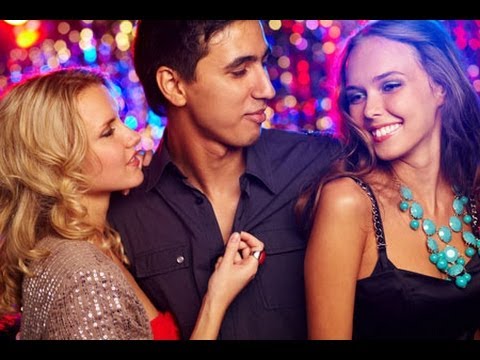 It does not matter whether it is the edge or the very center - it is important that you feel as comfortable as possible there. Let yourself just move to the beat. If you're a little shy, try copying other people's dance moves.
How to dance a guy in a disco: 4 simple moves
There are a great many types of dance techniques, and if you get a taste, then even without attending special dance courses, you can constantly replenish the treasury of your movements with the help of various training videos, which are in abundance on YouTube.
But it will be a little later, but for now we will start with the simplest and most basic techniques that will help you dance beautifully and relaxed both in a club and at a corporate party or at a friend's wedding.
1. Basic leg movement
Step to the side with one foot, and then bring it back with a sliding motion. Before both of your legs are together again, bend your knee and lean forward slightly, then straighten up with a slight springy motion and tap your foot.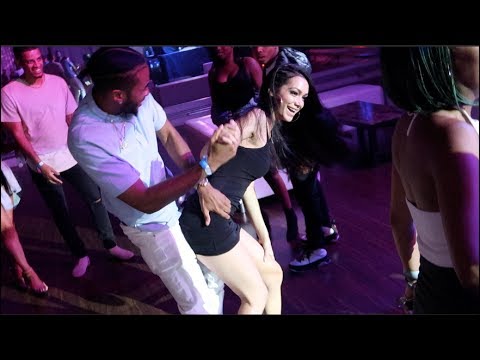 It should look something like this:
Here and further video How to Dance - For Men, youtube.com
2. Basic body movement
Bend your knees and move your body slightly back and forth to the beat of the music. The second part of this technique involves turning on toes from right to left. Combine both movements and perform on the count of "one and two."
3. Basic arm movement
So, we figured out the legs, but what to do with the hands? The easiest option is to raise and lower your arms in turn, bent at the elbow. While one goes up, the other goes down and vice versa. And yes, we do it simultaneously with the steps from the previous tricks.
4. Spare arm movement
Bend your arms again at the elbow and hold at chest level. We lead our hands towards each other so that they cross, and then we take them back. And again, and again. Don't forget to combine with leg movement.
How to slow dance with a girl? 6 easy steps
You see the most beautiful girl in the club and you dream of dancing with her, but at the same time you don't want to spoil everything and embarrass yourself or her.
Don't worry, here are some tips on how to dance with a girl at a party.
Step 1: Ask her to dance
Don't go crazy and don't set yourself up for rejection, just calmly say the elementary: "Do you want to dance?" If she says "No" don't get upset and don't insist. Just say: "Okay, maybe another time" or something like that.
If she says "Yes" just smile and take her to the dance floor. Introduce yourself. You don't want her to have no idea who she was dancing with!
Step 2: Start dancing
Frame from the film "Revolutionary Road"
Follow the music and everyone else. Some girls like to be held by the hand, so you can try it (if she doesn't want to, don't insist). Hold her hand gently and do not squeeze. And yes, we hope you understand perfectly well that it is wrong and disrespectful to dissolve your hands. Behave with dignity and try not to step on her feet.
Step 3: Talk to her
It is not necessary to dance in complete silence, especially if you feel uncomfortable about it.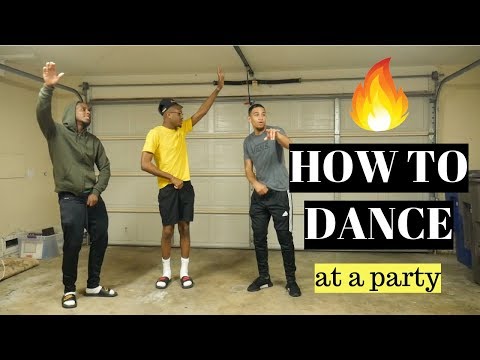 Ask her questions like: "What's your favorite song?" , but keep conversations to a minimum - she may not be able to hear you over the music. Do not ask personal questions so as not to put you in an awkward situation. However, asking a girl for a phone number would be quite appropriate if you plan to invite her on a date.
Step 4: When the dance is over, say something
If it was a slow dance, thank her. If it's a casual dance at a party or club, then say it was fun and smile. After that, you can invite the girl to continue talking at the bar, but be prepared for the fact that she may refuse.
Three rules of dance floor etiquette (yes, there is one)
1. Don't push
Try to have a good time while dancing, but don't go overboard with your moves. Do not forget that you are not alone on the dance floor and do not interfere with other dancers. Accidentally hurting someone is an almost inevitable situation, especially if there are a lot of people in the club, but if this is repeated over and over again, your neighbors will be unpleasant, they may get angry, and the evening will no longer be relaxed and relaxed.