How to choose a dance style
How To Choose A Dance Style: Beginners Guide
When you think about it, dancing is one of the most natural things in the world. We all do it when we're happy, we all do it when we're sad.
It's a way for us to communicate without saying a word. And yet, for some reason, when it comes to taking dance classes or learning how to dance for fun, many of us feel overwhelmed.
There are so many different types of dances out there that it can be hard to figure out which one is right for you.
But don't worry – we're here to help! In this beginner's guide to choosing a dance style, we will walk you through the process step by step and help you find the perfect dance for you.
What kind of dancing would you like to do?
The first step in choosing a dance style is to think about what kind of dancing you'd like to do.
Are you looking for a workout? A way to meet new people? A way to express yourself? Once you have a general idea of what you're looking for, you can start to narrow down your options.
Here is a great video that gives you an overview of existing dance styles. Watch it, it's a lot of fun!
We all are different so is our perception of a dance experience.
We all have our character and energy. Search for your style.
What music do I like?
Have you ever heard a song and just felt the sudden urge to get up and dance? Music sets our mood and creates the motivation needed to start moving. Different styles of music correspond to different dance styles.
While some dances can be performed to any kind of music, there is usually a typical genre that it matches.
For example, slower songs are often associated with such dances as rumba, waltz, and foxtrot while fast and upbeat songs go well with cha cha or salsa.
You might be enjoying energetic Latin rhythms, never ageing classics of Ballroom or passionate Argentine tango.
Reflect on your past experience
Have you ever attended any dance lessons? Do you remember what you liked or disliked about your classes?  
Or maybe you were invited by a friend of yours to attend some dance event and you just loved it but never actually made it to a dance studio again?
It's a good time to reflect on your experience to get an idea of what kind of experience you're looking for now.
Is it beginner-friendly? Is it too easy (if you have danced before)?
Once you have discovered your new passion it is time to consider if it's beginner-friendly. You don't want to get discouraged after your first lesson and decide that you lack any natural ability.
If it's a fast and advanced dance, it can be a good idea to learn basic dance concepts by starting with easier dances first and then jumping to your new passion.
I like introducing Rumba, Cha-Cha, Swing, Waltz, Tango and Foxtrot to my students first as it gives them a basic understanding of the main dance concepts, makes people feel more confident and their further learning process becomes smoother and more fun.
What is a learning format?
The next step is to find the right place to learn dancing!
As the famous saying goes – you cannot build a great building on a weak foundation.
The same applies to dancing. It's great to learn a couple of moves and have an occasional dance or two for fun but you need to make sure that your teacher has a system that will allow you to progress.
Through your dance journey you will come across a lot of exciting concepts: dance frame, body isolation, Cuban motion, and other entirely new things.
It can be overwhelming if learnt in an unsystematic way. With a good learning system, you won't feel that you are stuck and not progressing. You will be surprised that even the most complex moves and concepts can be manageable and easy to understand if they are given to you at the right time and in the right way.
It's also a huge advantage if a studio offers group classes in addition to private lessons as it builds confidence, and gives you additional time to practice and have fun.
I always encourage my students to attend group classes as it can do a miracle even for the shyest people!
Time to try some dancing!
Once you have narrowed down your options it's time to get out there and start dancing!
It's great if a school offers a variety of different dances to try and explore, especially if you haven't made up your mind about the styles yet.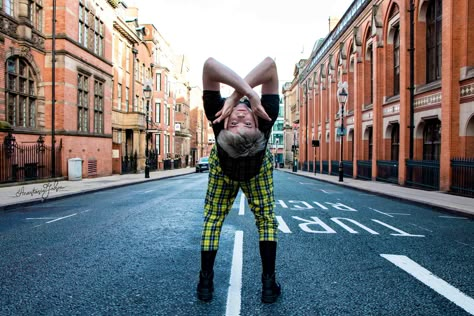 Some schools offer obligation-free first lesson so you can learn some basic moves, get moving and decide if it's for you.
There are so many different dance styles out there, and it can be tough to choose just one. And you don't have to!
In fact, a lot of styles complement each other and the variety allows you to dance to different types of music.
It's like a wardrobe: you have a beach dress, a formal dress, and a casual outfit and they all serve different purposes allowing you to be ready to attend different settings.
The same thing with dancing - learning multiple dances will give you a great variety of moves so that you are able to dance anytime, anywhere!
That's it for today! Happy dancing!
10 Tips To Choose What Dance Style Suits You Best
Tutus or tap shoes? Hip-hop or salsa? How to choose the dance style that makes dancing fun and not an act of labor?
Dancing is a fun and friendly way of developing wellness and well being.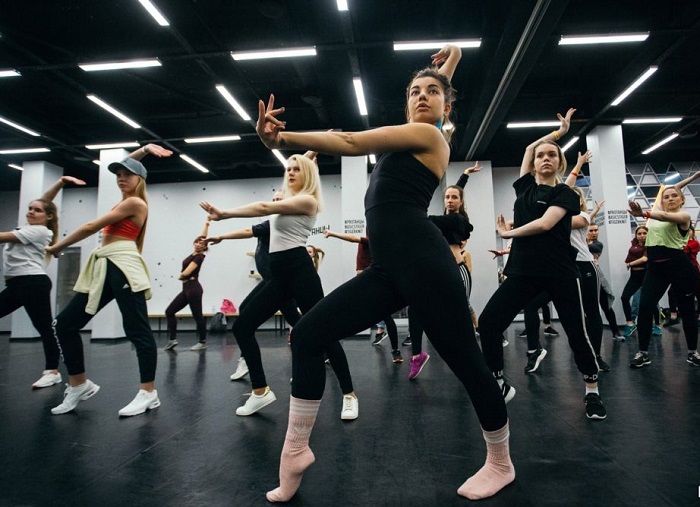 You have always wanted to dance and relate to the pain and the need to be continually being on your toes from rehearsals to performances. But what makes a dance style tick for you? How do you know which style will have you dancing like no one is watching?
To make this decision more comfortable for you, we have got some tips on choosing the best dance style which is perfect for you.
1. Your Physical Fitness Level:
You need to assess your body's capabilities honestly. Sure, you are itching to try out the funky and explosive Salsa but if you haven't been exercising regularly, introducing yourself to a more relaxed form of dancing should be your first step. Different dance forms require a vast variety of fitness levels and physical demands. Consider your body's condition before jete(ing) at the deep end.
2. Your Age:
You can start dancing after pregnancy, or be a late bloomer and start dancing when it's usually time for dancers to hang their ballet shoes.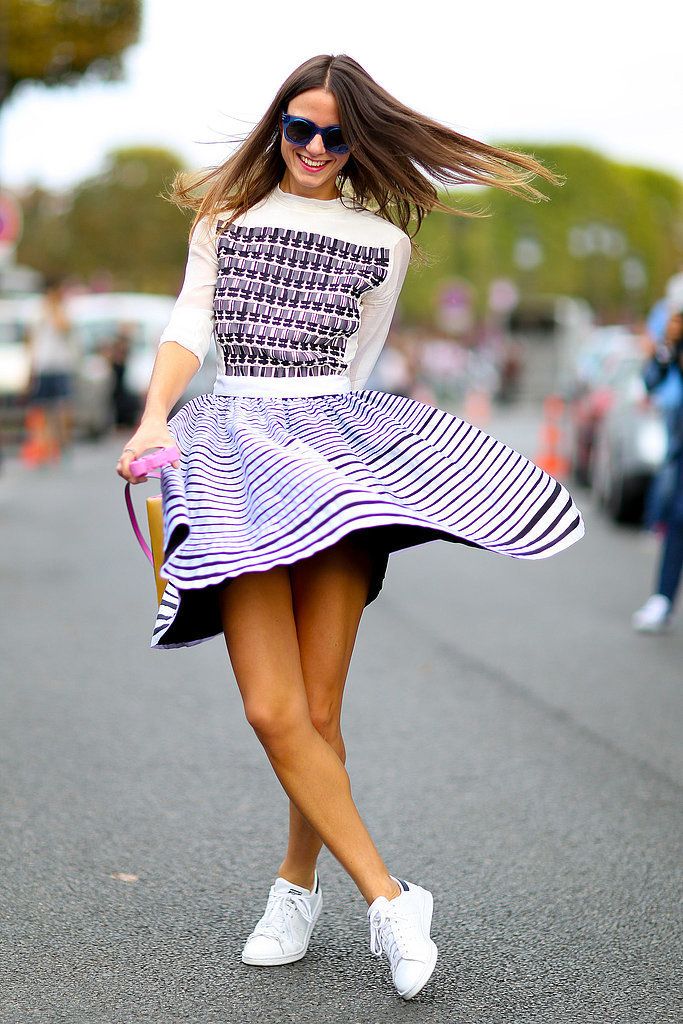 But it's probably best to give it a close look before launching into an intense dancing style. Most forms of dance are open to all ages, ballroom dancing and Irish dancing are popular across age groups. But for dances like Flamenco, ballet, belly dancing, it's best to consult a qualified instructor who understands to age-related limits of your body.
3. Your Personal Preferences:
Want to try pole dancing? Not to mention that it requires extreme levels of fitness and muscular strength. You won't be able to if you are the shy and retiring type. Consider your personality and music tastes before choosing a dance style.
4. Your Dancing Goals:
Are you learning to dance at your best friend's wedding, or trying to use dance as a weight loss medium, make new friends or cut down the daily stress? Your dancing goals and realizing what you want out of your dancing will help you decide the style of dancing that best suits you.
5. Your Peer Group Choices:
Ask around, your friends may be going for a Zumba or a Hip Hop session.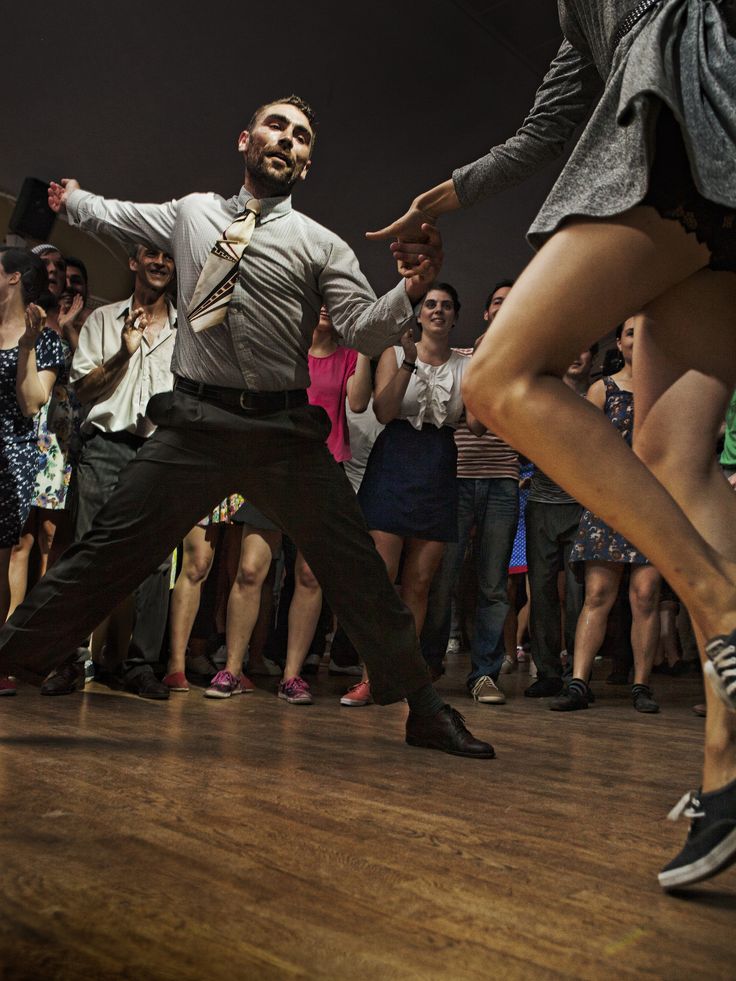 Take their advice and maybe join them for a trial class. This allows you to learn from their mistakes and leaves with a lot of handy tips and advice.
Choosing a dance style based on your personality and interest sounds too obvious to talk about, but if you are a dance parent and trying to find the style that suits your child the best, there are millions of things on your mind. Dance training is expensive, and most classes want a commitment of minimum 6 months to a year, making a significant investment in your child's current love without understanding the real reason behind it may not be fair. Even for adults, learning a new skill and keeping at it despite a lot of setbacks is not easy. Here are a few questions that many people overlook and you shouldn't!
6. Is the Dance Form Just an Interest or Has a Potential to Go Beyond it?
You will hear it very often; a little girl loved tutus and went on to sign up for a ballet class. But did it hold your daughter's interest long enough to practice and work on the intricacies? Is she going to be happy and excited before every class, or will drag her feet to it? If you are an adult, the decision- dancing for recreation or a professional dance career has already been made for you.
But for children, help them understand that dancing is a very demanding career, developing dancer's bodies take countless hours of rigorous daily practice and continual training.
Most dancers are socially cut-off from non-dancers because the long practice hours, rigors of watching weight and post-dance activities hardly leave any time. If you or your child are interested to take up dance for social reasons or to make friends, you could choose any form you like. Just think of what you want to do on the dance floor, and what interests you, and you are good to go!
7. Are you Aware of Your Abilities and Interests?
Have you found your teen spending too much time watching TV after school? How about introducing them to a cool dance style like hip-hop? We all are more enthusiastic and participate more willingly if we have a personal interest in the type of dance we are learning. Sit down with your kids, and gauge their reaction while they are watching dance shows or a particular style of dancing.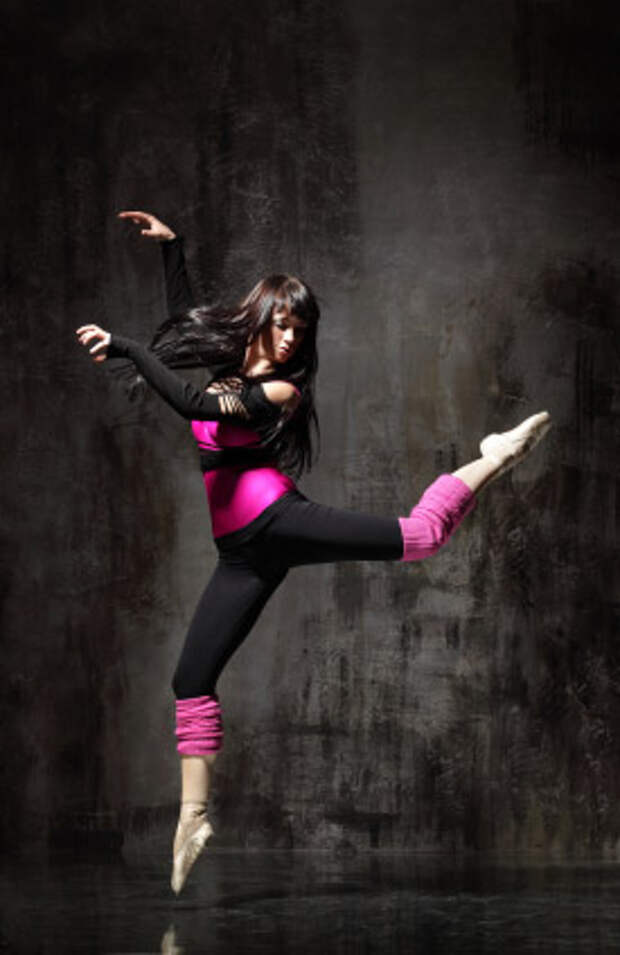 It should help you determine their choice.
8. What is Your Budget for Dance Classes?
Cost is a huge factor associated with various dance forms. Dancewear, shoes, accessories, and props are also an investment you might have to make before you start dancing. Although most dance classes require dancers to come dressed in comfortable clothing, there are still a few specific requirements like leotards, shoes, etc. If you have not considered this overhead cost beforehand, you may be in for a surprise and might not be able to continue for a more extended period.
9. What Are the Benefits You Are Looking For?
Are you looking for a dance class to build your child's self-confidence? Are you looking for something to keep them gainfully occupied? Does your child have a genuine interest in dancing but not sure which dance style they should pursue seriously? Whatever your intentions, you and your child's, you need to consider the cost versus benefit and goals versus expected results before you finalize a dance form.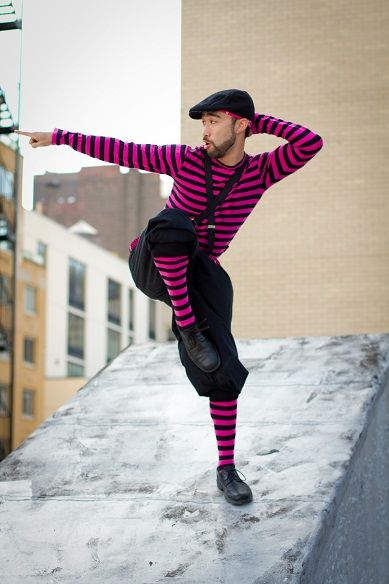 10. Dance Styles That You Can Choose From:
Once you have given a thorough reality check to your desire to get up and dance, you need to know the various dance styles that are there, and if your locality has the class, you are looking for. 
Ballroom Dancing: Suitable for all ages, great for socializing and parties, may or may not need a partner. Dramatic tango or graceful Viennese waltz, a lot of fancy footwork is required in these dances, and they are just great for posture, flexibility, and grace. Read 
Street Dancing: Popping, locking, break dancing, R'n'B bump and grind, are some of the styles that you can get a gist of music channels like MTV. •
Belly Dancing: Originated in the Middle East, it is a very feminine and sensual dance fantastic for abdominal and back muscles, to improve posture and strengthen pelvic floor muscles. A low impact dance, gentle and suitable for anyone trying dancing for the first time.
Latin Style: It is a saucy form of dancing, courtship dance which is highly energetic and has fluid, circular patterns of movement combined with hip swaying and spinning around. A strong core, glutes, thighs, lower back, and calves with a good sense of rhythm and coordination are needed. Salsa, Rumba, Cha Cha and Jive are some of the popular variants.
Ballet: Don't write off ballet till you have read our article on how adults can start taking ballet classes. Posture, poise, graceful movement and a lot of strength are required for ballet. Although it is most suited for young kids and teens, most ballerinas today opt for ballet fusion once they are through their traditional ballet days. Ballet teaches fun and discipline in a more structured environment and is fundamentally very strong and helpful when taking up other dance styles later in life.
Country: Shuffle or country Cha Cha? A lot of traveling steps and foot movements make this style an excellent choice for people who wish to bring out the Wild West on the dance floors.
Jazz: A dynamic and high- energy option perfect for music lovers and natural athletes, jazz is everything about music from jazz clubs to Michael Jackson's iconic music videos.
Contemporary/Modern: More like a casual ballet, but incorporates careful choreography; contemporary and contemporary dances treat the human body as a versatile tool and challenge traditional notions of movement and art.
Tap Dancing: Tap dancing is acting out the details and emotions of a story with your feet. With the coordinated and controlled movement of toes and heels, your internal rhythm and balance transform for the better.
Theatrical Dance: props, costumes, music, and backgrounds come together to create a constant sensory simulation for dancers who wish to channel their physical energy and tap into their natural storytelling talents.
Acro: Acrobatics and classical dance moves combination are hugely popular in dance competitions. It requires excellent athleticism and sense of balance.
Always check for the dance teacher's credentials. A good dance teacher is equally essential for a flourishing dance career. Other factors like ease of travel, convenient timings and comfortable setting for you to dance without being judged is similarly necessary if you wish to choose a dance style that does justice to your passion for dancing. Dance is a great way to stay active, express yourself and make friends!
Go ahead and embrace the dancer in you!
Which dance style to choose - Decathlon Blog
Author: Julia Aizenfeld
---
So you've decided to go dancing. And that's great.
Recently, everyone has been saying that it is not so important to achieve a result as to enjoy the process. I have good news for you: dancing is a kind of activity when you can see the result already by the end of the first hour , and at the same time enjoy every minute of this journey.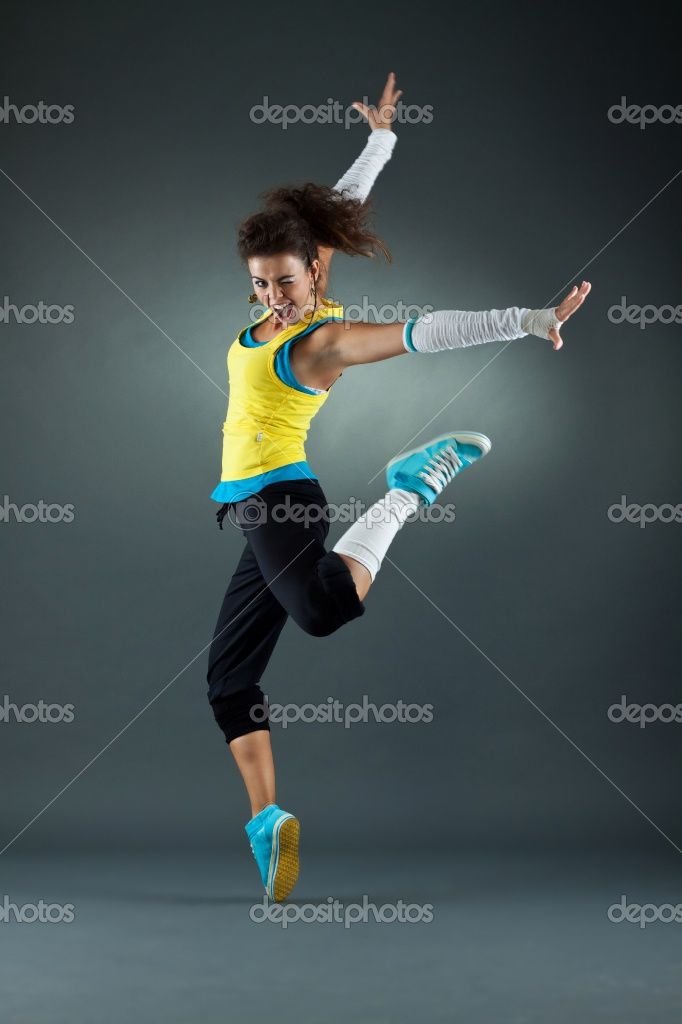 Search engines provide millions of articles, tests and tips on how to choose the dances that are right for you. Whichever style you choose, you will get a lot of benefits because dancing:
liberate and give self-confidence;
energize and fill with endorphins;
cheer up;
develop plasticity;
strengthen the muscles of the whole body and help burn calories;
suitable for people of any training, complexion and age;
improve coordination and body control.
The best way to choose your dance style is based on what kind of music you like to listen to . Agree, it is difficult to fight the desire to move to your favorite song, so why not combine two pleasures at once? I'm sure if you love listening to R&B, you will find it easier to feel the rhythm of street dance and hip-hop than salsa or flamenco.
Although if I were you I would try them all!
Yes, yes, this is another key to success - to try. Try different styles, different studios, different trainers. Each trainer has their own style and approach, and if you've always dreamed of dancing jazz funk, but the first lesson was unsuccessful, don't give up right away.
Don't give up on the dream after the first failed attempt, go to another dance school, and only then decide whether to switch to another style. Believe me, there are hundreds of dance styles in the world, you will definitely find yours.
If your goal is to abstract from the outside world and cheer yourself up, then you need ZUMBA . Zumba is an energetic rhythmic dance to fast music, which includes elements of salsa, samba, merengue, mambo, hip-hop, flamenco and belly dance.
You simply won't be able to think of anything other than how to keep up with the coach. This is the best stress reliever! In Zumba, the simple movements are constantly changing during the workout, so you definitely won't get bored with the same repetitions.
Zumba increases stamina, helps to actively burn calories, affects all muscle groups and charges with positive.
Want to improve your posture and exercise discipline? Then BODY BALLET will suit you. In these classes, calmness and concentration reign. Body ballet includes elements of classical ballet, yoga, pilates and gymnastics.
Body ballet will give you a beautiful posture, develop flexibility and plasticity, help strengthen muscles and, of course, give you aesthetic pleasure from graceful and smooth movements. In addition, do not forget that classical choreography is the basis of all dance styles.
For those who do not tolerate clear rules and boundaries and are looking for an opportunity to express their emotions in dance, there is a wonderful direction - REGGETON . Reggaeton uses movements from hip hop, latin, strip plastic and dancehall.
In addition to modeling the figure, strengthening muscles and improving stretching and plasticity, reggaeton will give emancipation and the opportunity to show imagination.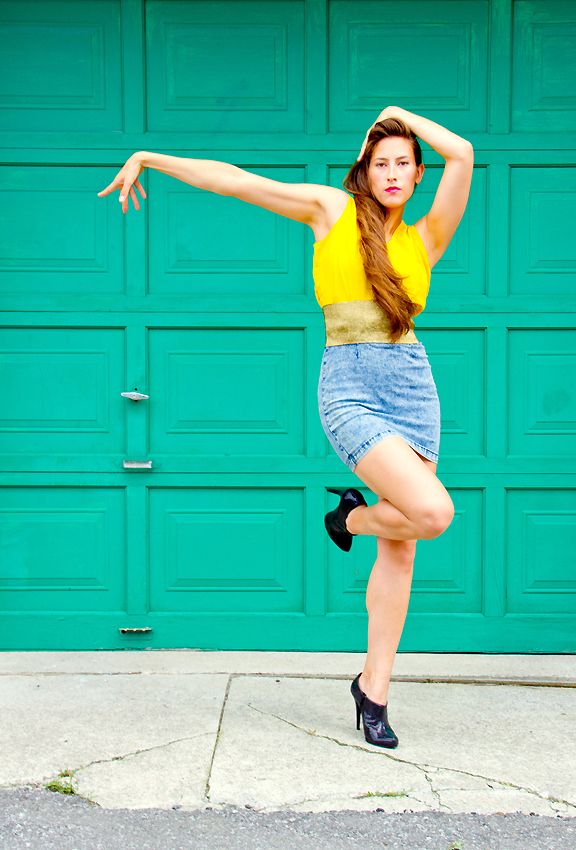 Reggaeton is danced both solo and in pairs. Due to the peculiarities of the dance, which is danced with slightly bent, relaxed knees, there is no pressure on the knee and ankle joints.
High physical activity, jumps and somersaults - were you waiting for these words? All these are elements of choreography JAZZ-MODERNA . This dance will require you to have endurance, flexibility and excellent coordination. In return, you will get a toned body, strong muscles of the back, legs and abs, as well as correct posture. But be careful with jumps - it is very easy for an unprepared dancer to get injured!
Whatever your choice today, tomorrow you may have other goals and want to try a new dance style. Wherever you dance: in the hall, on the street, on the stage, do not forget: additional self-confidence can be achieved by wearing comfortable and beautiful sportswear for dancing!
How to choose a dance style? | Clothes and shoes for dancing in Moscow and MO
How to choose a dance style? | Clothes and shoes for dancing in Moscow and Moscow Region
Favorites 0 Basket 0
Frequently asked Questions
Clothing and footwear for dancing in Moscow and Moscow Region
List of questions
? Leotards for gymnastics
? Modern dance
? How to choose a dance style?
? How to choose the right dance skirt
? Ballroom dance shoe features
? Basic criteria for choosing dancewear
? Training for children's dance competitions
? About dance programs and their types
? Which fabric to choose from for dance clothes
? Choice of rating dress
? How to choose dance shoes
How to choose a dance style?
Dance classes are gaining more and more popularity these days.
Dance schools and studios offer a variety of styles: from classical choreography to breakdancing and hip-hop, from Latin American to Indian and Oriental motifs. A person chooses one or another dance direction depending on his inclinations and preferences.
Benefits of dancing
Just like any other form of physical activity, dancing has huge health benefits: it has a beneficial effect on all body systems and helps keep the body in excellent shape. In just a couple of months of regular exercise, positive changes will be noticeable: coordination improves, muscles become stronger, posture becomes proud, gestures are graceful and smooth, and the gait is graceful. The inner mood also changes, self-esteem increases. Dancing is a great way to deal with stress, depression, bad mood. They help to distract from domestic problems and everyday routine.
How to choose your dance style
Sometimes it is not easy to decide and choose from a variety of dance directions.
Each style has its own characteristics and advantages.
Hip-hop is a youth trend that liberates and helps to show individuality.
Oriental dances are good for women's health, help a woman to reveal her attractiveness.
Incendiary and positive latina will suit emotional people, from whom energy is in full swing.
Irish dances are more restrained, teaching communication and partnership. They are useful for those who find it difficult to join the team.
Classical choreography instills discipline, gives a beautiful posture, flexibility and plasticity.
Each direction has its own music, choreography and costume.
Dance costume and its role
Properly chosen dance clothes help reveal the mood and meaning of the composition, make the performance more vivid and memorable. In fact, this is the second skin of a dancer, so it is important that the suits for training and performances are comfortable and comfortable, emphasize the figure, and do not restrict movement.
Performers either sew clothes for any type of dance to order, or turn to dance stores, for example, to the Komilfo dance store.
Depending on the nature of the dance, each style has its own costume.
Classical dance costume was formed over several centuries. During the time of Louis XIV, dancers were dressed in heavy weights, in keeping with the pompous fashion of the Baroque style. Gradually the choreography became more complicated, the costumes became lighter. Italian ballerina Maria Taglioni was the first to hit the stage in a light gauze skirt and hard-toed shoes. Gradually, the leotard, leotard and tutu skirt became the uniform for all ballerinas. Such clothing facilitates movement, allows you to perform complex elements, emphasizes the airiness and filigree technique of the ballerina.
Folk costume sets itself the task of immersing in the historical era, showing bright national features. Often, folk clothes were sewn from homespun cloth, decorated with hand embroidery, reflecting the character, temperament, traditions and customs of the people.
For oriental dance, as a rule, light, flowing fabrics are chosen, which emphasize the femininity, softness, sexuality of the performer, her ability to control her body. Such costumes are often embroidered with beads, glass beads, shiny stones, which reflects the oriental flavor.
Clothes for modern dances (hip-hop, break-dance, R&B, tectonics) must be fashionable, youthful. It gives a certain mood, reflects the essence of the dance, helps to express individuality, does not constrain movements.
Costumes for sports dances (for example, for acrobatic rock and roll) should be, first of all, comfortable. They fit perfectly on the figure, do not interfere with the performance of sports elements, do not hide the well-developed technique of the dancer.
A well-chosen dance costume helps the performer to effectively appear on stage, fully reveal the image, give the viewer a certain mood. Also, well-tailored clothes do not interfere with movements and gestures in the dance, emphasize the dignity of the figure and honed skills.