How to build a disco dance floor
How To Build A Disco Party Dance Floor: Rolls & Tiles
Building a disco party dance floor can be a really fun task, that when you select the right products, can also be an easy process.
If you're wanting to build a disco party dance floor for a dance club theme wedding reception or party, there are many ideas to explore. You've probably thought about the kind of lights you want around and above the floor, the colors you want to use, and the flooring products you will use.
Greatmats offers some amazing solutions for sale that would be perfect for a disco party dance floor, that once installed, your perfect party can come to life. Among the many different flooring tiles, panels, and rolls, the following represent some of the most popular products to use to build the perfect floor:
Court Floor Tile Flat Top

Basement and Portable Event Floor Tile

Event High Gloss Show Floor

Brilliance High Shine Event Floor

GamFloor Self Adhesive Vinyl Floor Roll 100 Ft
These flooring products are top notch.
They are attractive and high performing, and will definitely be comfortable for your family and friends to dance on.
Flat Top Court Floor Tile is a product that is easy to install with a snap together, modular design. The tiles are then equally as easy to disassemble and store when they aren't needed.
This product is a great one to choose if you have a subfloor other than cement or wood. For example, if you have a carpeted floor but you want to install a Marley or similar flooring material on top, you can first install the Flat Top Court Floor Tile to provide an affordable, flat and hard surface subfloor. With their robust tab and loop connector system, once installed, these tiles will stay together. They are made of high quality, no break polypropylene material.
If installed over a concrete floor, you'll likely want to also install a layer of rubber underlayment for sound and comfort benefits.
Shop Flat Top Court Floor Tile
Basement & Portable Event Floor Tile is a wonderful disco party dance floor option if you want a black and white checkerboard dance floor look or even a wood look.
This particular product is raised and waterproof, so it could even be used for a temporary outdoor party.
This flooring has a simple snap together connection process that delivers a dance floor easily and quickly. It's super affordable, and it can be installed over any hard, flat surface. There are optional ramped borders and colors to choose from. Just be sure to let your guests know to wear comfy shoes, as this is not designed for use with high heels.
Shop Basement & Portable Event Floor Tile
Event High Gloss Show Floor is a stunning temporary disco party dance floor option that is designed for special events. It delivers the ability to allure party guests with its attractive white, red or black glossy colors, and it's a breeze to simply roll out and tape down for a fast installation.
The attractive, high gloss finish displayed by this roll is second to none. It provides 360 square feet of coverage.
Shop Event High Gloss Show Floor
Brilliance High Shine Event Floor is another flooring solution for a disco party that comes in a full roll.
Available in attractive black or white, it's quick and simple to install using a tape down method, and the resulting surface is a durable and versatile one.
This event floor is perfect for temporary and portable use. Often used for stage and event flooring, it's also perfect for parties and dancing. It has a removable protective foil that prevents damage to the floor during installation, and when your disco dance party is over, just roll it up and remove it.
Shop Brilliance High Shine Event Floor
GamFloor Self Adhesive Vinyl Floor Roll is a 100-foot temporary flooring product mostly used for events, parties, photo shoots, and displays. It comes in a variety of matte and gloss colors, and it can be easily applied to most smooth and flat surfaces, like concrete, vinyl, wood, glass, plaster, and painted finishes.
This flooring product has a dense opacity that covers any color of subfloor without worrying about drying time or paint odors, but it certainly can be painted on or printed on with inkjet or laserjet, if desired.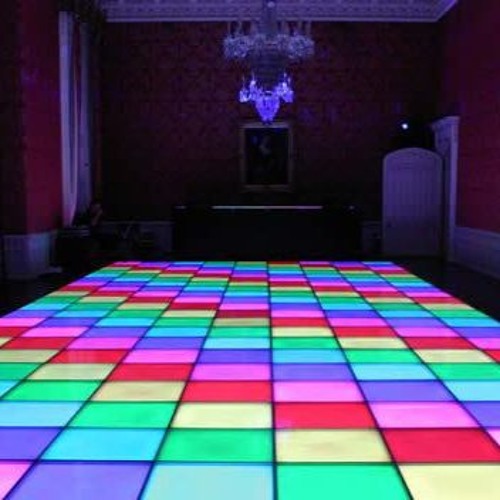 Shop GamFloor Self Adhesive Vinyl Floor Roll
The flooring products featured are among the best options for a disco dance party. They look great and perform well, and they are easy to install with either a snap together process, peel and stick, or an "unroll and tape it" method. With some simple lighting and decor, these floors provide the perfect foundation on which to build your themed dance party.
If you have questions about these products, the staff at Greatmats can provide you with all of the information you could possibly need. They can answer questions, help you with ordering, and so much more.
When you're ready to purchase flooring for your disco party, let the Greatmats staff go to work for you. Together, you can decide which product is the perfect one for you and your guests.
How to Make Your Own Disco Party Dance Floor | Home Guides
By LarryP Updated July 21, 2017
Things You Will Need
4 Hasps

4-6'x6' pieces of plywood

4-6'x6' pieces of Plexiglas

144 sq. feet of foam rubber

Super glue

CD's

Black paint

1" Rubber strip

Epoxy putty

Counter sink screws

Nails

Screw driver

Hammer

Paint brush

4 different color strobe lights

24' of carpet tape
Dance parties are not complete without a disco dance floor. Fortunately, you can build one with a few hours of work by following the steps below. All you need is some hardware, old or unused CDs, and strobe lights to create the effect of a 1970's disco party, and your guests will be able to dance the night away.
1.

Take your four plywood pieces and place them together to form a square. You will see a cross in the center of your square. Carpet tape the seems of the cross, bringing your squares together. Remember to not double tape the center of the cross (tape over the tape) or you will have a bulge in center. Now hasp each end of the cross locking the squares together.

2.

Nail your plywood square onto your roll of foam. Make sure your nails are no longer than the thickness of the plywood and foam combined or your nails will scrape the floor. The foam is used to create a barrier between the floor and your plywood, this way the plywood won't scrape the floor. It also provides some padding for your guests.

3.

Paint the top of your plywood square black, and then let the paint dry.

4.

Take your old or unused CD's and superglue them face down so the shiny side of the CD is facing up. You're doing this to create a reflective surface so that the lights will bounce off of your dance floor. Let your CD's dry onto the plywood.

5.

Screw your Plexiglas into the plywood over the CDs that you just glued down. This will prevent your CD's from breaking while people are dancing on your dance floor. The Plexiglas is also flexible and durable. You want to screw in your screws every six inches to ensure that the Plexiglas will stay attached. Don't forget to add a screw in the center of each Plexiglas square, otherwise, it will bow in the middle and people will trip. You are using counter sink screws because they don't stick out and won't trip anyone.

6.

Take your rubber trim and trim around your whole dance floor. You are doing this for a few reasons. One, it will cover the screw tops so people don't see them. Two, it will create a seamless edge for your guests to walk up on. You have three levels of dance floor. The trim will bring the whole thing together so people don't see all the layers, just the dance floor you've created. There are two ways of applying the rubber trim. One, you can buy self-adhesive trim. Or, you can use epoxy putty to adhere the trim to your layers.

7.

Place the four strobe lights at each corner of your dance floor facing the center of the dance floor. Strobe lights have controls that let you choose how fast the strobe is. Set the strobes at different intensities. As the strobe lights hit the floor, they will light up the CDs and your whole dance floor will have lights dancing all over it.
References
Thriftyfun.com: making your own disco party items
"How to build walks, walls, & patio floors"; Steve Cory; 2002
Disco light. Light design
Light design "...backward forward..."
The issue of disco lighting is rather ambiguous. Someone thinks that for this it is enough to turn on musically controlled devices or program several scenes, display them in automatic mode and "it started", while someone does not consider disco lights to be art at all. Indeed, "where are the images, where are the faces." Yes, the lighting design of discos stands apart from its other applications, but this does not mean that it is enough to turn on a couple of dozen expensive scanners, lasers and full rotation devices, mix them in smoke on the dance floor and the light is ready.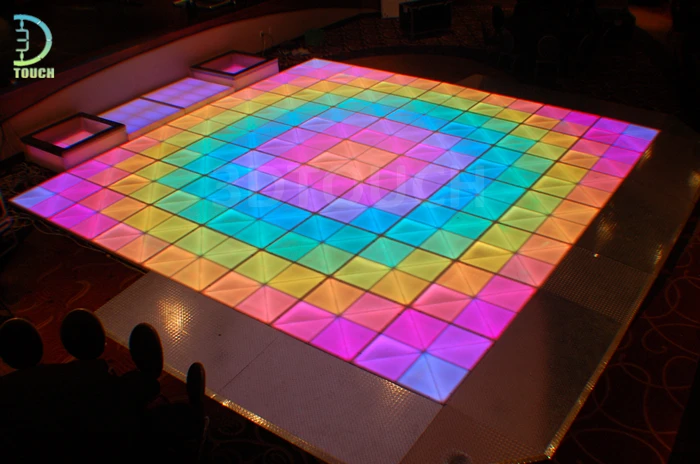 Everything is much more complicated. To understand the importance of lighting design in a disco, try removing the lights from the dance floor and leaving a few lanterns, and next time see how many people will come to the disco. nine0003
Following one of the principles of lighting design, you need to understand what needs to be illuminated: the dance floor, DJ, stage, interior, etc. That is, at present we are no longer talking about disco lighting as such, but about the light on the dance floor, which, although it plays a major role, is a constituent element of the general lighting in the club.
Dance floor
First. Dance floor lighting is based on the principle of illuminating the entire dance floor from all sides, i.e. it is necessary to carry out the distribution of lighting devices over the dance floor. Visitors should not get the impression that the light in the center or any area is much better than elsewhere, which can be especially noticeable when central fixtures are soloed over relatively large areas.
This can be clearly seen in this example. Let's say that during the sound of a slow romantic song or composition, we want to create the effect of "bathing" in the rays of light on the dance floor. If the lighting devices are concentrated in the center, then with distance from the center, the slope of the rays will increase, which not only will not allow this effect to be achieved, but also a very unpleasant effect can result when the light hits the faces of the dancers. nine0003
Second. The lighting design of the dance floor must be made in the thematic context of the entire disco. The lighting design of a trance party will be significantly different from the disco of the 70-80s, since in the first case, the use of "acid" colors, lasers, ultraviolet and smooth dynamics of light will be required to convey the atmosphere of mood, while in the second case, the general mood can be conveyed using round lanterns, a mirror ball and "running fire" garlands as interior decoration - popular devices of those years, somewhat enhancing them with modern light.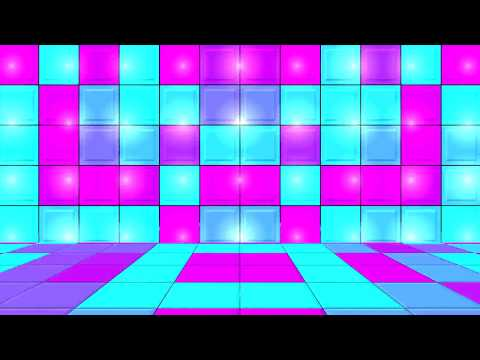 nine0003
DJ
Today the role of the discotheque leader (DJ - DJ) has increased significantly since the time when his main task was to select music and serve it in a certain sequence. The DJ takes an active part in the whole event, "warms up" the audience and makes efforts to maintain the general atmosphere of mood, so that an ordinary disco can turn into an interesting show.
Stage
The presence of a stage on the dance floor is a significant plus, since the whole event can be turned into an enchanting show, with the participation of the presenter, dance teams, various competitions, group performances, the visitors themselves, etc. Therefore, it is necessary to use the principles of stage lighting here for concerts and shows. nine0003
Interior
Very often the dance floor is combined with a bar, slot machine hall, etc. Therefore, interior lighting plays an important role in creating a visual mood and impression for visitors.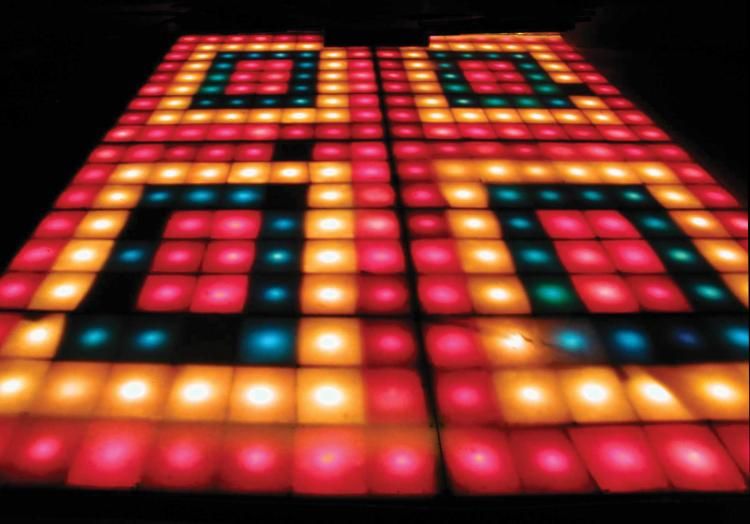 So, we have established that the disco light serves mainly for the lighting design of the dance floor space. Since there are no performers, a large number of questions related to their coverage immediately disappear. But the management of the work of lighting equipment is necessary in one way or another, since it performs a connecting function between the dancers and the organizers of the disco. A typical example is when, in a certain part of the dance floor, dancers organize a group or solo dance - a "train", a circle, a break dance party, etc. The light support of such local areas will not only draw attention to them, but also be able to cheer up performers and spectators, expand the scope and attract more people who want to demonstrate their abilities. nine0003
Light design "...backward forward..."
Alexander Strashko
Vkontakte
10.03.08
The New Year is rushing towards us! "MUZ-TV" on New Year's Eve will deploy the main dance floor of the country at the disco "Dancing! Christmas Tree! MUZ-TV!" — TV workers
December 7, in the capital's Adrenaline Stadium club, the filming of the disco "Dancing! Christmas tree! MUZ-TV!" , which will be released on the TV channel on New Year's Eve, immediately after the chiming clock.
On air "MUZ-TV" the main dance floor of the country will unfold, which will be lit by 50 of the brightest artists with loud hits of the outgoing year!
The audience of the concert has already felt the incredible atmosphere of the holiday, charged with a driving mood, sang along with hits and enthusiastically met the stars, whose images surprised one after another.
On New Year's Eve the whole country will dance to "Disco Crash", Nikolai Baskov, Dima Bilan, Artur Pirozhkov, ILO, DABRO, Olga Buzova, Super Zhorika, SEVILLE (Artik & Asti), Galibri & Mavik, Vladimir Presnyakov, Yolka, Sultan Laguchev, Khabib, Stas Kostyushkin, Lucy Chebotina, Marie Kraymbreri, MIA BOYKA, Olga Seryabkina, SHAMAN, Vanya Dmitrienko, Yulianna Karaulova, IOWA, Mitya Fomin, Artyom Kacher, LYRIQ, RASA, Anna Sedokova, Zvonkogo, Anita Tsoi, Filatov&Karas, Bahh Tee & Turken, Karna.val, ELMAN & Mona, Konfuz, Burito, Tosya Chaikin, CHEBANOV, GAVRILINA and other MUZ-TV stars! nine0003
On New Year's Eve, in addition to bright performances, viewers will also see exclusive congratulations from the artists in a specially created atmospheric location.
The artists told the MUZ-TV channel about what they remember about 2022 and shared their plans for the celebration:
Lucy Chebotina:
I hope that I will celebrate the New Year at home , not at work. Performances, concerts are, of course, wonderful, but still the New Year is a holiday when you have to be with your family. And especially for this, by the way, my sister flies from Dubai to celebrate together. nine0003
SEVILLE (Artik&Asti):
Traditions… Some of us always dressed up as Santa Claus and always went to visit friends. Either dad, or grandfather, or uncle, and we had to guess.
SHAMAN:
It seems to me that the most important tradition is that on New Year's Eve the closest relatives and friends gather at the table, and people with whom, as they say, you need to celebrate this New Year. How you celebrate the New Year is how you spend it. nine0003
DABRO:
There were a lot of things this year, it is difficult to single out something important. The greatest joys were in the little things. I remember my birthday: before the concert, all our musicians got together and bought a cake. I don't know when they managed to do all this, organize it, but shortly before going on stage they brought out a cake and lit candles. It was bright! I remember it. It was in nature. Meat, kebabs, great company!
Khabib:
The highlight of this year is, of course, my summer tour. 92 days - 92 cities, more than 100 concerts and 2 sold-outs in Moscow. In the New Year, I will also sing somewhere. In fact, I want to spend a holiday with my family, therefore, as soon as I speak, I'll go straight home to my family. Everything is clear! And from the second of January the winter tour begins. Actually, it's cool! I didn't get tired of it, I went for it for a long time, on the contrary, I get energized by the audience when I'm at concerts. When I'm on stage, I'm alive, real and fun! nine0003
MIA BOYKA:
The year 2022 brought me many trials, various difficulties that I overcame and became stronger. This is the year of experiments, the year of changing my image. The goal for the next year is to gain a foothold in this image and release something super hit.
RASA:
The brightest impression of this year is my daughter's birthday. This year she very happily decorated the Christmas tree, and now every evening she unloads it back and hangs the toys again. It's very nice, so I think we will have this tradition every year now. nine0003
Galibri&Mavik:
This year we are working on the New Year. And we will celebrate the first day in the evening, after work. Let's get some sleep and celebrate the first one with pleasure. Before that, all our New Years were family, at home. Now I want to work on something. This is our profession. When people are relaxing, we entertain everyone.
Stas Kostyushkin:
I hope to celebrate the New Year at work. Because for me the best meeting and the calmest for the family is when dad is at work. All these years I have always been at work on New Year's Eve, and if this time is different, I will just feel awkward, even hysterical. My hysteria, although my wives are also, as a rule, our main New Year's tradition (laughs). Either I didn't put the dishes on the table in time, then I didn't bring the dishes, I didn't put the salads. In general, as usual, we quarrel somewhere at half past eleven and make up at twelve. It's traditional. nine0003
Anita Tsoi:
For the first time in 2022, I became the head of the department of creative industries at the university. And about New Year's traditions, there is one good one - to gather with the whole family, put on different cool outfits, costumes, go to the neighbors, and I live outside the city, demand something tasty from them, then bring them too.