How to do contemporary dance for beginners
Contemporary Dance for Beginners: Dance Tips & Tricks
You've got a playlist packed with songs that fill you with feeling...

You've watched a million Contemporary dance performances on YouTube...

You've dreamed about expressing yourself to music and telling stories through movement...

But, you don't know how to start learning Contemporary dance as a total beginner.

Don't worry – we're here to help!

Follow this guide to kickstart your Contemporary dance journey with all the right knowledge. 
What is Contemporary Dance?
Contemporary dance is all about self-expression, storytelling, and freedom. 

It pulls from traditional dance styles like Ballet & Jazz, but breaks away from the strict techniques and movements that make those styles so recognizable. 

When watching a Contemporary routine (or phrase), you'll catch many of the moves executed in more traditional styles, in addition to acrobatics, martial arts, movements pulled from yoga, and plenty of experimental movements that reflect the feelings of the dancer.
‍

Why Learn Contemporary Dance?
Wondering if Contemporary dance is for you? 
If you're looking for a style that allows you to connect with yourself physically and artistically, you've come to the right place!
As you adopt the mindset of a Contemporary dancer, you'll learn how to communicate your emotions by moving every inch of your body with nuance and intention.

You'll also improve your ability to create clean lines and aesthetically pleasing shapes as you dance.
And if you're more familiar with other styles like Hip Hop, Popping, or House, adding Contemporary to your repertoire will strengthen your musicality skills.
You'll learn how to think outside of the box, create pictures you've never tried before, and engage muscles you never knew you had.
All that sound good to you?
Start learning Contemporary dance at home with STEEZY's "Intro to Contemporary" program for beginners!

How to Prepare for a Contemporary Class
1.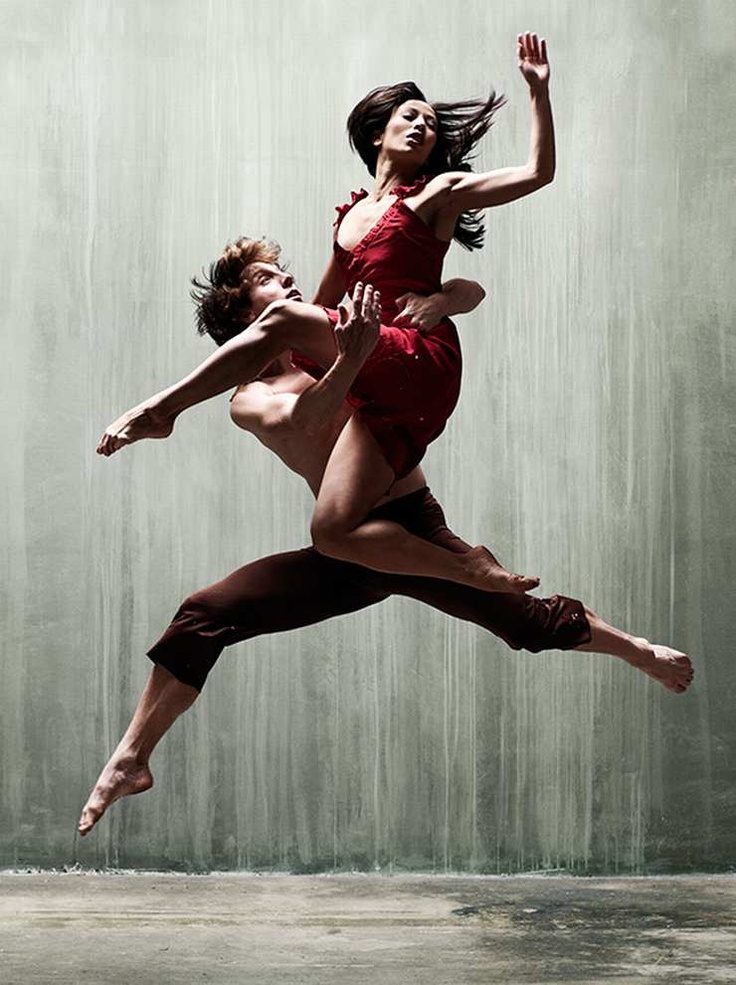 What to wear
Since Contemporary dance requires a wide range of motion, wear clothes that won't restrict your movement.

Loose tops, pants, or shorts that are breezy enough to sweat in will work best.

You can dance in bare feet to feel fully connected to the floor, but wear socks if you intend to dance on rougher carpeted surfaces or do a lot of gliding around on the floor.

2. How to prep your dance space
If you're taking a Contemporary dance class at home, clear 6ft by 6ft of space to dance in and get rid of any sharp edges nearby.
This will allow you to jump, turn, and move without bumping a shin on that pesky coffee table or tripping over an awkward rug.
3. How to prep your body
In order to move with both fluidity and power, Contemporary dancers need to develop a strong core and stable lower body.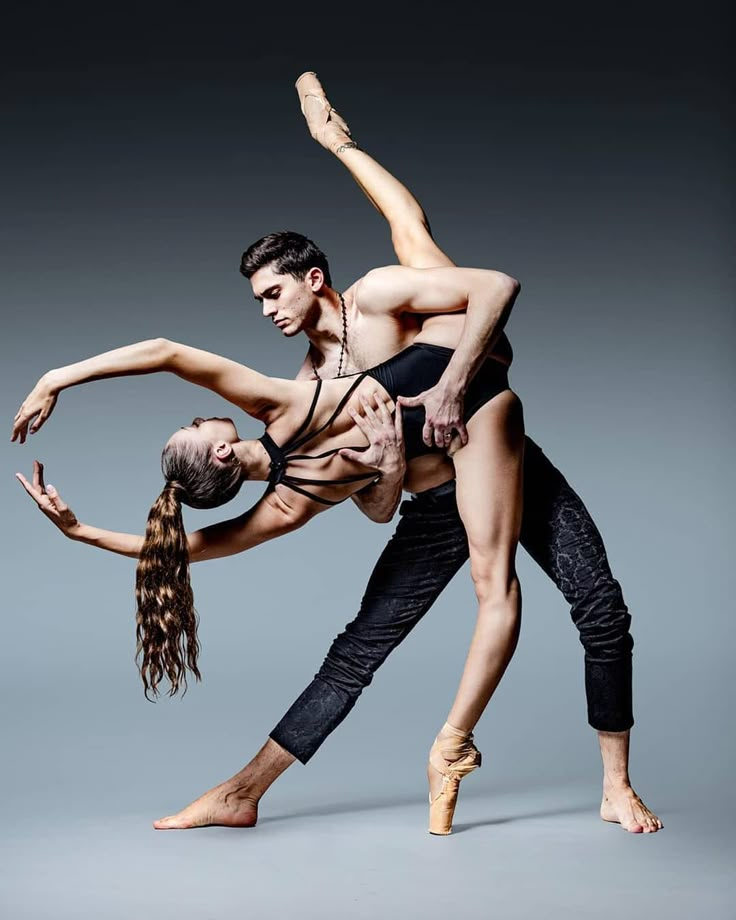 In addition to taking your regular dance classes, find 10-15 minutes each day to strengthen your back, abs, and legs.

Holding planks, doing crunches, and balancing on one foot for as long as you can (bonus if you stand on the balls of your feet), will help you get stronger!

You can also spend 10-15 minutes doing gentle yoga routines and stretching exercises to increase your flexibility and range of motion. 

Lastly, on class days, don't forget to warm your body up before dancing!

If your instructor does not include a warmup in their class, take 5-10 minutes to do light cardio and stretching beforehand.

What to Look for in a Beginner Contemporary Dance Class
Your first Contemporary classes should thoroughly cover basic techniques, encourage exploration, and help you start building your artistic foundation.

Look for classes that not only teach common moves like Chassés and Ball Changes, but also explain different ways to execute those moves to create different visual effects.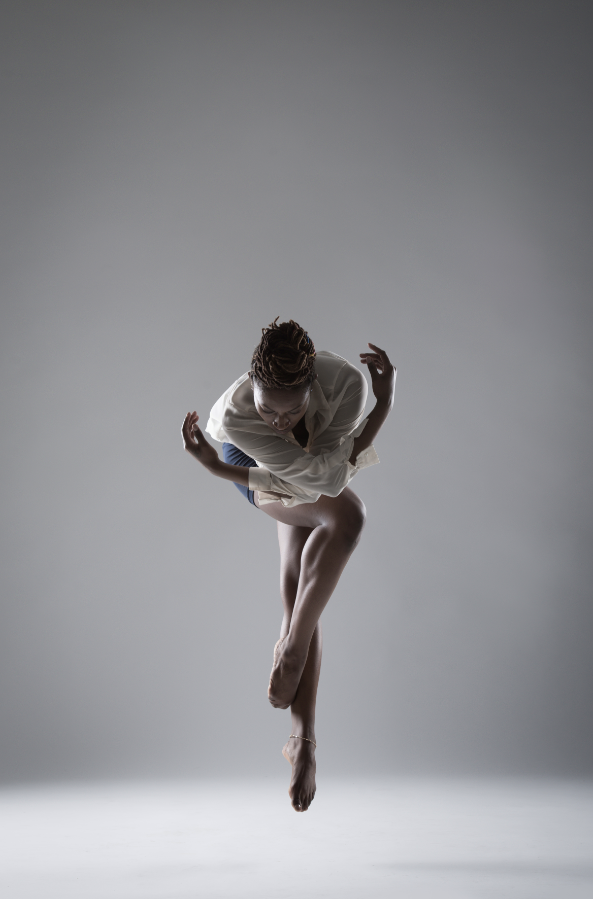 The same move can evoke a totally different emotion when it's executed crazy quickly versus painfullyyyy sloowwwwlyyyy. (More on that later!)

If possible, chat with your potential instructors before signing up for their class, and ask about how they teach.

Skilled Contemporary instructors will help you explore how your body moves specifically, and push you to move in unexpected ways.

Expect the class to feel more interactive than a typical dance class where you're quietly copying the instructor. 

You might be asked a lot of questions to help you think through your intentions, and spend some time freestyling or improvising.

This is why we included an open-ended exercise on each day of STEEZY's "Intro to Contemporary" program – the class experience should be immersive and personal, just like your actual dancing.

Contemporary Dance Tips for Beginners
1. Build body awareness
Before you can start learning to dance with emotional intensity and grace, you have to understand how your body moves and build up the connection between your brain and muscles.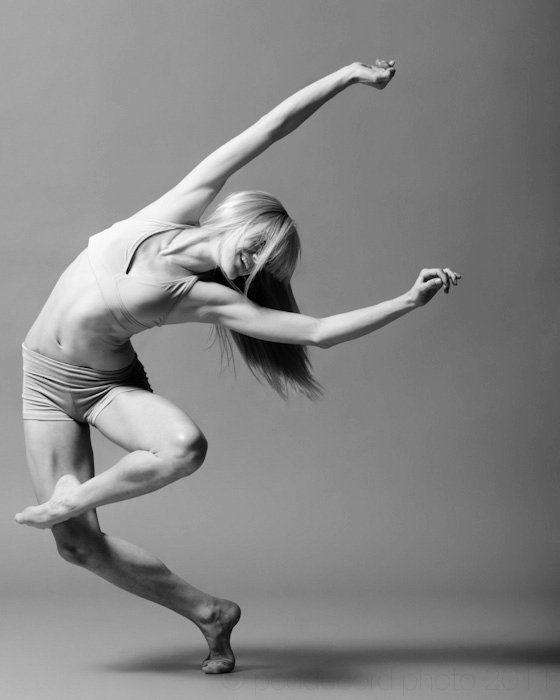 In addition to improving your flexibility, you can use stretch exercises to get in tune with your body. 
For example, try slowly lowering your chest down to the floor and back up, moving one vertebrae at a time, to explore what it feels like to activate each back muscle.
For a more creative exercise, follow along with this body awareness video, where you'll explore moving points on your body along an imaginary grid.
As you do these exercises, focus on only moving one body part at a time, while keeping the rest of your body completely still –– this will make it easier to build muscle memory!
2. Understand eye contact & chin lines
Contemporary dancers don't just tell stories with their bodies –– they make full use of their faces too!
The direction in which you focus your eyes and chin as you dance will add emotional context to each move.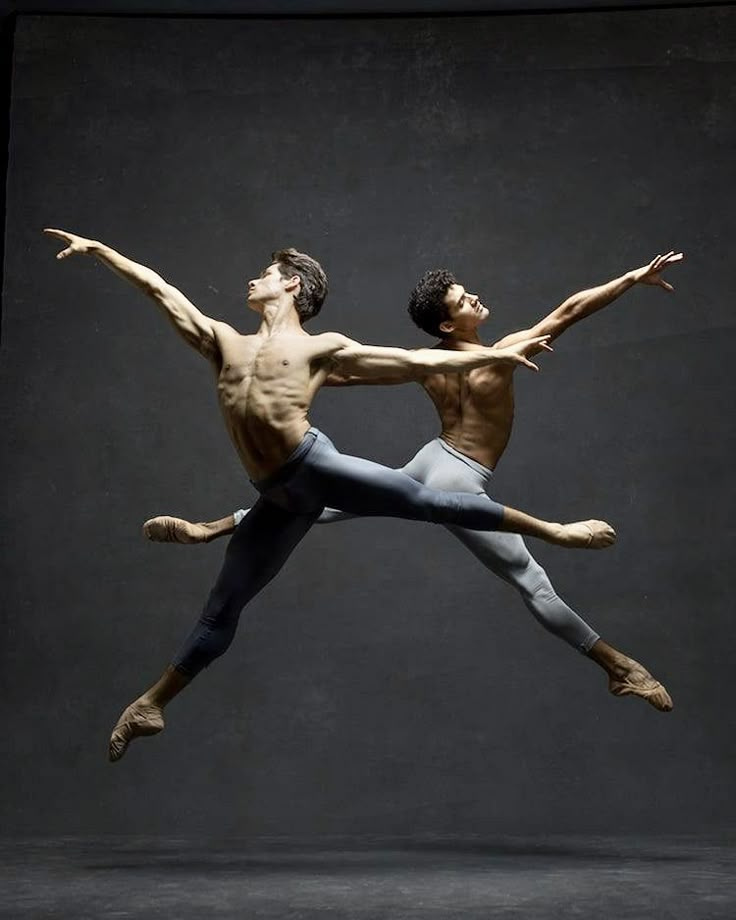 Look at the images below, and ask yourself, "what does this expression tell me?"
Notice how her expression goes from arrogant to flirtatious, with just subtle changes in her chin angle and eyes?
Practice different angles in the mirror yourself, and make use of those expressions when you dance.
3. Explore different movement qualities
There are several different schools of thought when it comes to defining how Contemporary dancers can move.
In STEEZY Studio's "Intro to Contemporary" program, we use Laban effort qualities, because they're straightforward and easy for beginners to understand.
Here's a quick rundown of the Laban effort qualities:
Flow: Whether you move with a sense of freedom or resistance.
Time: Whether you move suddenly or slowly.
Weight: Whether your movements look heavy or light.
Space: Whether you move directly or indirectly from one place to another.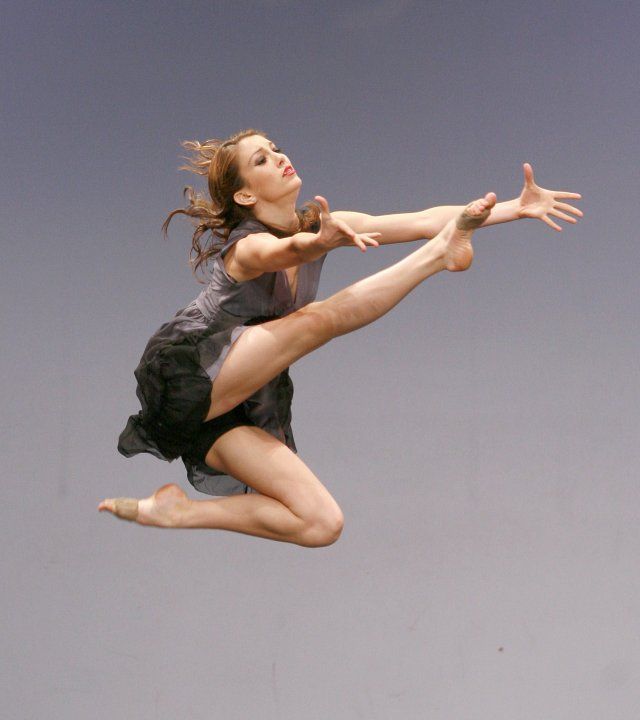 Mastering each quality of movement will expand your toolbelt as a Contemporary dancer.
4. Practice safe movements
You know how certain movements look/feel super complicated at first? (Lookin' at you fancy floorwork)
You can avoid injuries and discomfort by carefully watching the pathways your instructor takes to get from one position to the next.
When moving to the floor, use your hands to help the rest of your body arrive.
When rolling on the ground, use the softest (🍑) parts of your body as your main point of contact, rather than your joints.
When jumping, land on the balls of your feet rather than flat-footed, so your body can absorb the shock of hitting the ground.
At any time, if something feels painful to execute, ask your instructor for safety tips or find an alternative move altogether.
5. Familiarize yourself with Ballet, Jazz, and other foundations
Since Contemporary draws from other styles, it won't hurt to check out beginner Ballet classes or beginner Jazz dance classes as a supplement to your Contemporary training.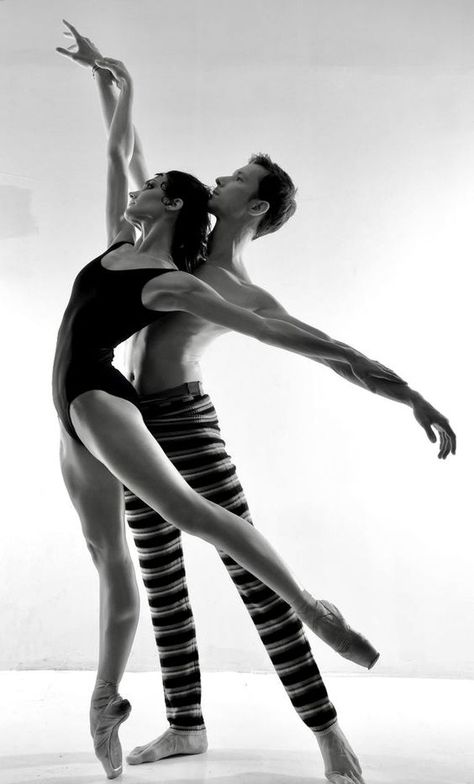 By learning basic moves from other styles, you'll also understand more about how the Contemporary versions of those moves can differ.
A few essential moves that carry from style to style?
Ball ChangesPivot TurnsChassésPas de Bourrées
3. Journal & improvise to hone your craft
When you perform a dance, it helps to recall a powerful memory that fits the choreography.
So, take the time to journal regularly, and put your own powerful experiences to paper, making them easier to recall.
If you've never journaled before, try looking at an emotions wheel, selecting a feeling, and writing about a time you experienced it yourself.
As you write, don't spare any details. Think of what you wore, how the room/space smelled, how your body felt… everything.
All of that color and context will help you later!
You can also try putting on a song that gets you in your feels, and imagining a fantasy situation that fits the music.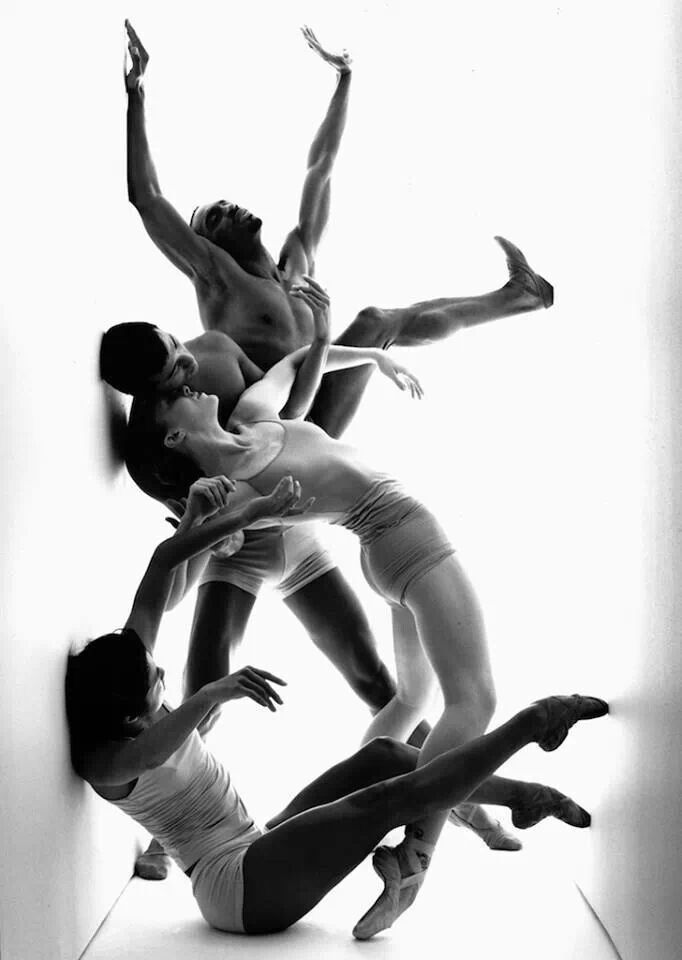 Then, improvise a dance where you're the main character in that fantasy.
"Improv is a great way to explore how your body moves outside of structure, break habits, and discover new things." – Karen Chuang, STEEZY Contemporary Instructor
--
We hope this article helped you feel comfortable and confident as you start your Contemporary dance journey!
Remember, your body already has an existing vocabulary of movements whether you're trained in dance or not.
You know what it feels like to hug, punch, curl into a ball, reach for the top cabinet, collapse on the floor…
And Contemporary dance is just an exaggeration of those familiar movements set to music! 
Everything you need already exists within you. Now, all you have to do is start.
Ready to get moving?
Sign up for a free trial of STEEZY Studio and begin our "Intro to Contemporary" program for FREE.
Here's what you'll learn:
What Do You Need to Know?
Skip to content
Dance
Contemporary dance. You've probably seen it on famous dance television shows like So You Think You Can Dance or Dancing with the Stars, but do you actually know what contemporary dance is? With roots in several different styles of dance, like ballet, hip hop, and modern dance, contemporary dance emerged in the mid-1900s and quickly became one of the most popular dance styles in the Western world.  If you are interested in any kind of dance, studying contemporary dance for beginners is a great way to master the control over your body you need to improve.
What is Contemporary Dance?
Brought to the forefront of popular culture by dance pioneer Merce Cunningham, contemporary dance changed much of what people thought about dance before it existed.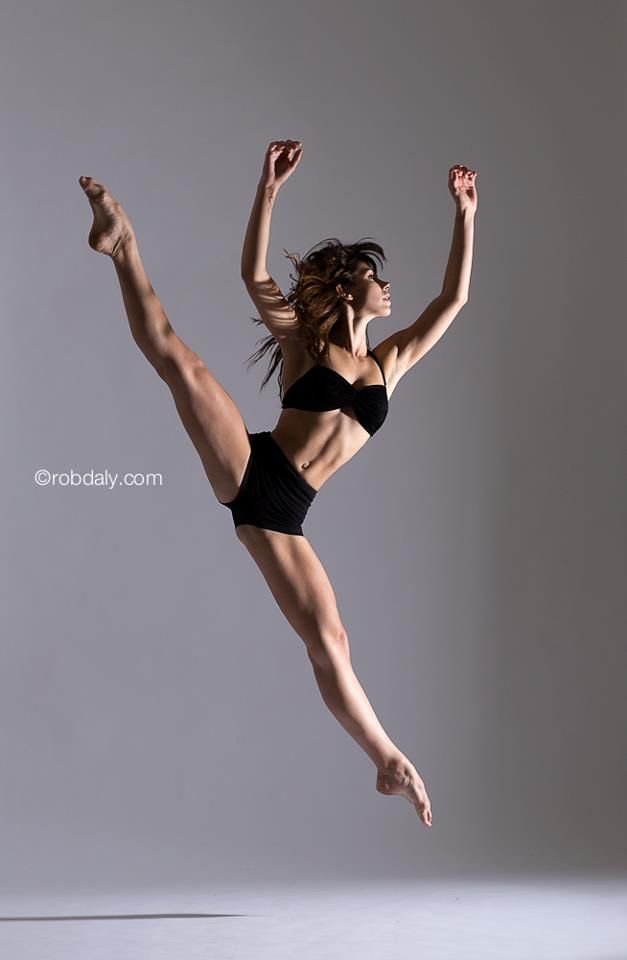 Cunningham did not believe in the importance of the straight line or straightforward narrative in dance, as was so important in ballet and classical styles. Instead, Cunningham's dance stressed unpredictability, expression, and freedom, while simultaneously maintaining a strong focus on technique.
One important and unique aspect of contemporary dance is that it rejects the importance of the legs that many traditional dance styles stress. Instead, contemporary dance focuses on movement of the torso, which enables much more fluid, languid movement, rather than sharp and pointed movements.
Taking Contemporary Dance Classes
In order to learn contemporary dance for beginners, signing up for an easy class or private lessons is a great first step. Make sure your teacher is equipped to teach beginners – contemporary dance is a progressive art, and advanced classes sometimes require torso moves and other techniques that you need to learn first.  (Need help finding classes and teachers near you? Browse available teachers by zip code on TakeLessons.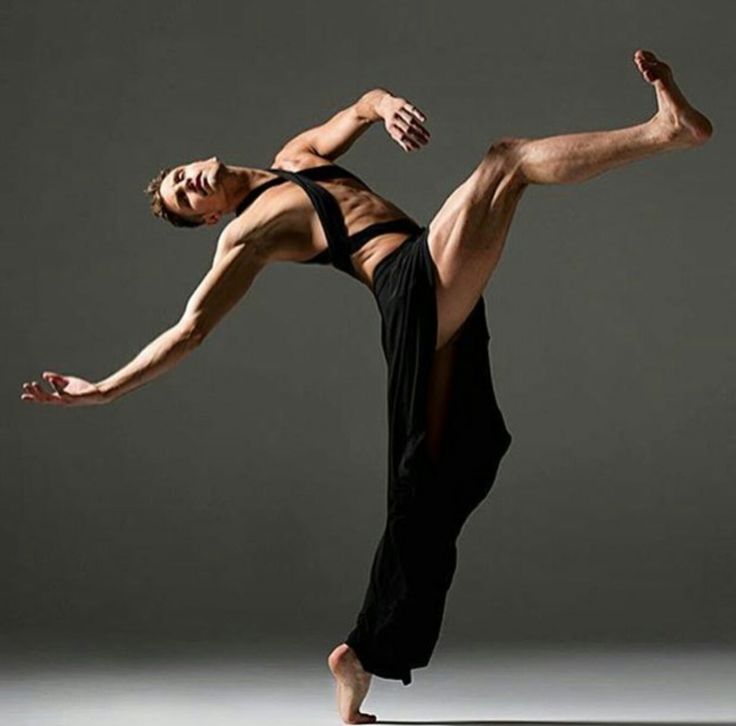 com.)
Studying Ballet
In addition to studying contemporary dance itself, aspiring dancers should also study ballet. The poise, balance, and control required for successful ballet performances make it easier to master contemporary dance. Practice the first five ballet positions at home or with your teacher.
Focus on Choreography
In contemporary dance, choreography is king. A choreographer, who is essentially the "director" of a dance piece, creates and often teaches a dance before it is performed. More so than any other style of dance, the contemporary choreographer controls the creative vision and message of the dance. This also includes the steps in the dance, whether the dance has a narrative or not, and what the general aesthetic of the dance will be.
In order to succeed at contemporary dance, you'll need to learn how to work with a choreographer. It's helpful to practice choreographing dances to your favorite music so that you can see the thought process that goes into choreography.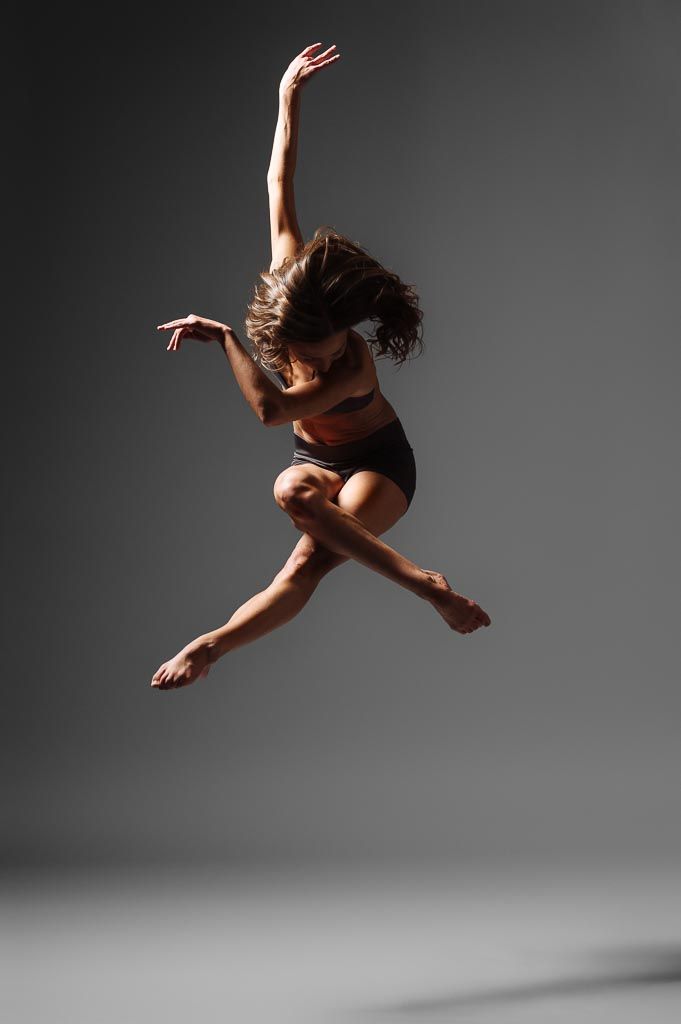 You should also be open to new ideas and to accepting the choreographer's decisions about the dance.
If you're interested in learning contemporary dance for beginners, the most effective strategy is to work with a dance instructor who can teach you the basics of the style, as well as work with you on the proper technique. Learning from a contemporary dance instructor will ensure that you can execute dance moves correctly.
Finally, be ready to learn. Contemporary dance is not only an excellent way to express yourself artistically and to get to know other dancers and choreographers, but also a great way to get exercise and have fun!
 Photo by Ed Schipul 
Suzy S.
How to learn to dance from scratch: 6 key tips
Dreaming of learning to dance, but something stops you? All beginners have fears. And The Challenger has ideas on how to start dancing, even if you've never tried it.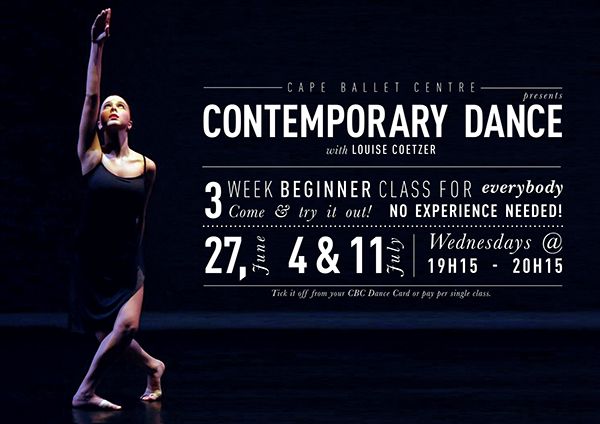 Forget your fears
If you think that you have no sense of rhythm, flexibility, age is not right, this does not mean that you cannot sign up for dancing. All fears live in the head. Modern types of dances perfectly develop all these qualities. In dance studios you will be in a group for beginners or individually, the trainer will show and tell you what to do and how to do it. Training takes place gradually, from the basics - you will be taught everything. nine0003
Try different dances
There are many dance directions: European, Latin American, Caribbean, modern, oriental, fitness, classical. How to decide? Go to trial lessons and find something of your own - so that this particular dance ignites you, gives you strength. Maybe it will be not one, but two directions. In the first lesson, you will get acquainted with the basics, starting with the simplest. If you have chosen a pair dance, you should not worry about the lack of a partner - the studios will always help with this.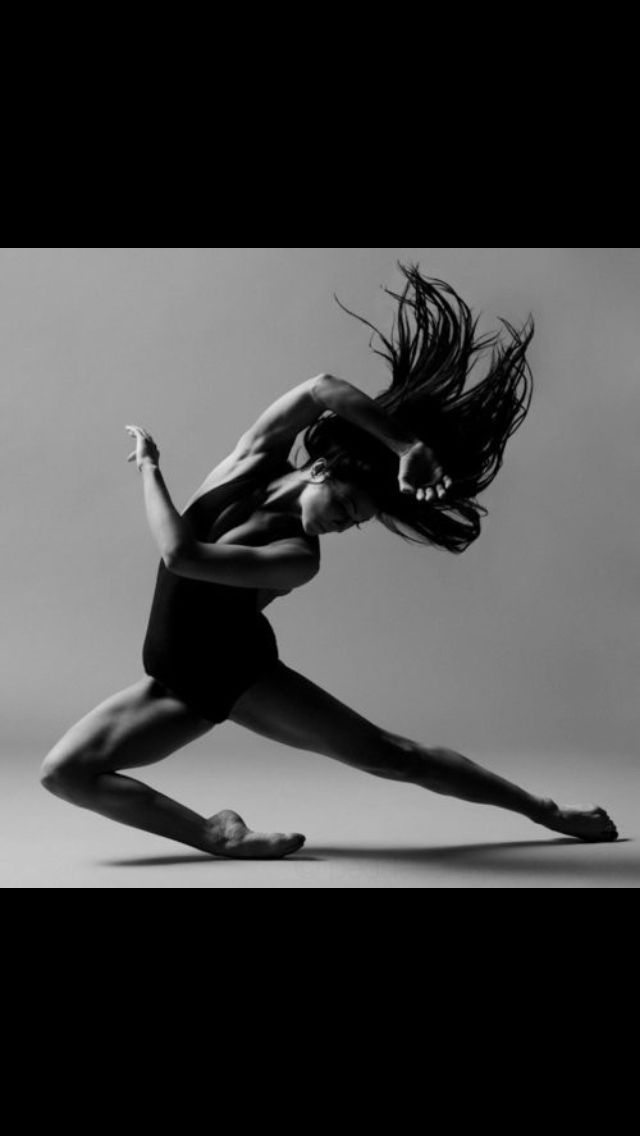 nine0003
Dance for yourself
Here is the main secret. Dance at home, in the hall, on the street. A little practice - and you will dance anywhere without hesitation. Enjoy the movements, do not think about how correctly and well you do it. Let at first it doesn't work out the way you would like, but the more you practice, the easier the elements are given. Desire is all you need. A competent coach will teach technique and inspire confidence. Nobody dances the first time like Baryshnikov - tune in to success, and you will succeed. nine0003
Attend classes regularly
Yes, learning to dance after two or three lessons is unlikely to succeed. Regularity is important here - then you will definitely see progress. You can learn the basics in a couple of months by attending two or three classes a week at a school or dance studio. The main thing is not to stop. At home, too, dance whenever possible.
Do not compare yourself to others
Level yourself.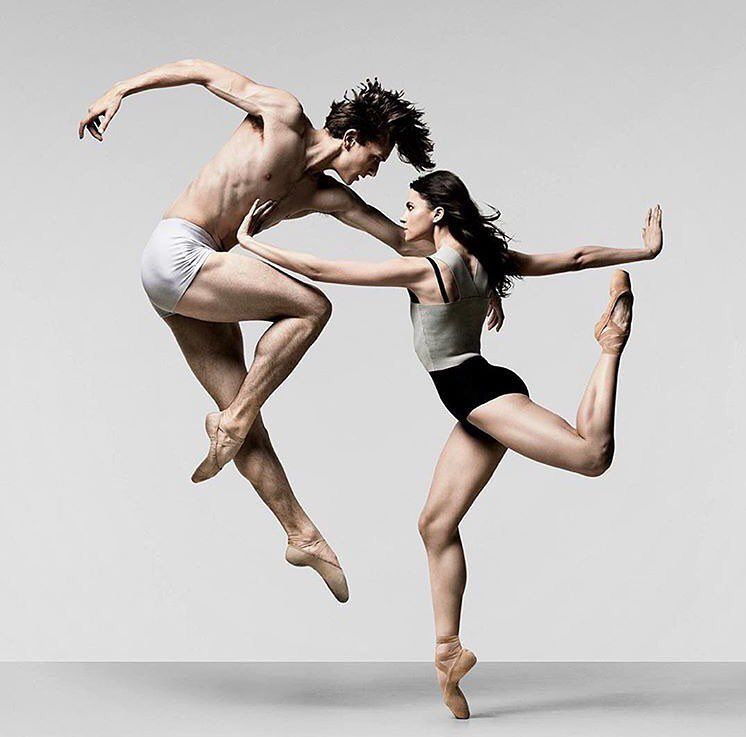 Everyone needs a different time and amount of effort to achieve the desired results. History knows examples when people learned to dance professionally and successfully competed even in adulthood. But you need to put in the best effort. A person who lives by dancing can do it all. From scratch. At any age. nine0003
Don't forget your dream
Dances inspire, ignite, change from the inside. If you try, you will probably not be able to live without them and you will regret only one thing - that you did not come earlier. Thanks to dancing, you develop a sense of rhythm, flexibility, improve health, improve your overall mental state (dance is recommended as a therapy), the body becomes more toned, and posture improves. The dancer moves in a different way in life - he flies, proudly carries himself. It's beautiful. nine0003
Subscribe to The Challenger!
I want to dance.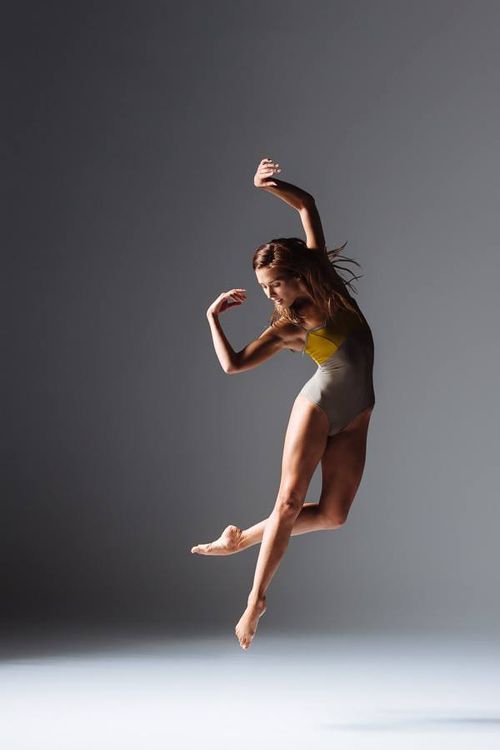 10 misconceptions about dancing
The desire to learn to dance is natural and natural in the modern world. You can list the reasons, starting with obvious and popular pragmatic desires, for example, to start moving or losing weight, ending with unconscious and even existential ones. nine0003
This is due to the fact that dancing is at the subtle intersection of the inner and outer worlds, physical and spiritual. Above this, music becomes a driver that cannot leave anyone indifferent.
In dancing there is magic inside a person, which is not always noticeable when observed from the side. At the initial stage, it is the external picture that attracts to dances, and sometimes repels, as it seems too frivolous and superficial.
But there are even stronger obstacles that stop many people from starting dancing. These illusions and delusions roam the minds of the majority, and are often afraid to ask about them directly, or they ask the question about it so often that they are no longer ready to hear an honest direct answer.
I will try to do it in this article. nine0003
There are many examples of contemporary dance educators sharing their thoughts about not expecting to be in the dance industry. Once upon a time there was a man and was engaged in adult, serious business. Sometimes even very serious. A person could have children and even grandchildren. I saw dances only on stage or on TV. For reasons unknown to himself, he ended up in dances. At first, everything seemed like entertainment and a useful pastime. But time has passed, and a person catches himself thinking that he thinks about dancing not just every day, but really all the time. A couple of years pass, and he already becomes a teacher or organizer of some event. nine0003
A similar path can start at 15 or 55 years old. The only difference will be in the self-perception of the starting stage, that it's too late to dance. In fact, for each age there is its own dance direction, which can reveal it to the greatest extent at this stage.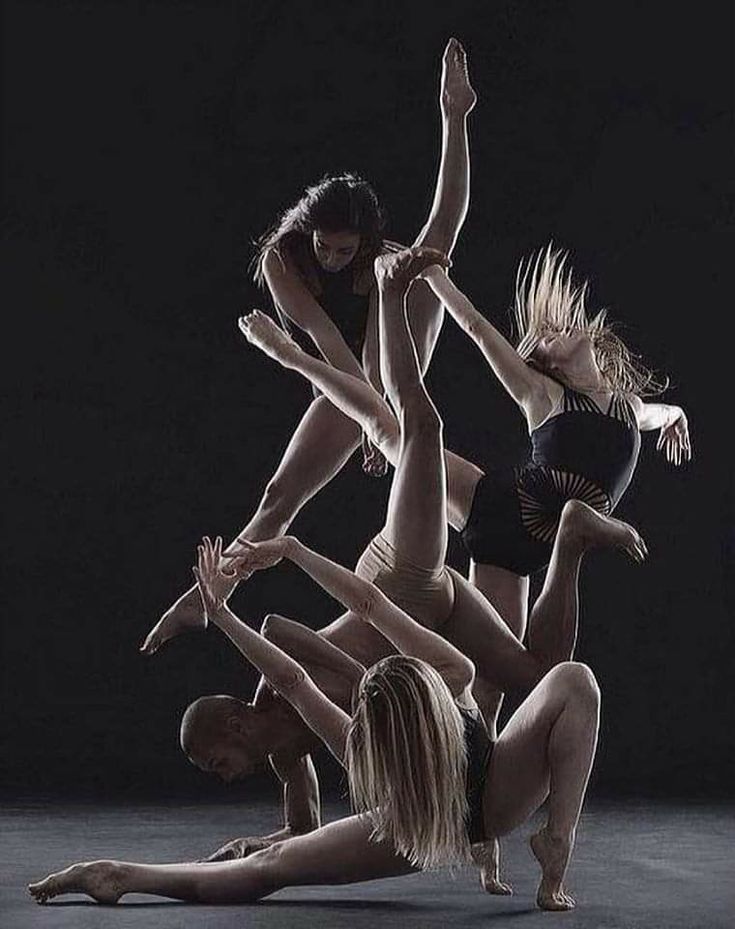 Hip-hop or breaking is closer to children and teenagers, and Argentine tango is closer to adults. It's never too late to start dancing. You need to make the right choice of dance style based on several parameters: age, gender, music, goal. There is a dance direction for any arrangement. nine0069
Misconception 2: Men don't dance
Our culture has a number of restrictions related to dancing. Most of these causes are psychological and lie outside the realm of rational reasoning.
First, in our culture, in principle, dancing for pleasure or self-expression appeared relatively recently. 20-30 years ago dance clubs were only for children. To start dancing even in adolescence was considered exotic.
Secondly, the aesthetics of the body in our country for men is not in the focus of attention. In general, this can be attributed to the fact that Russian men try hard not to draw attention to their appearance and clothing. Men in our country use other tools for this.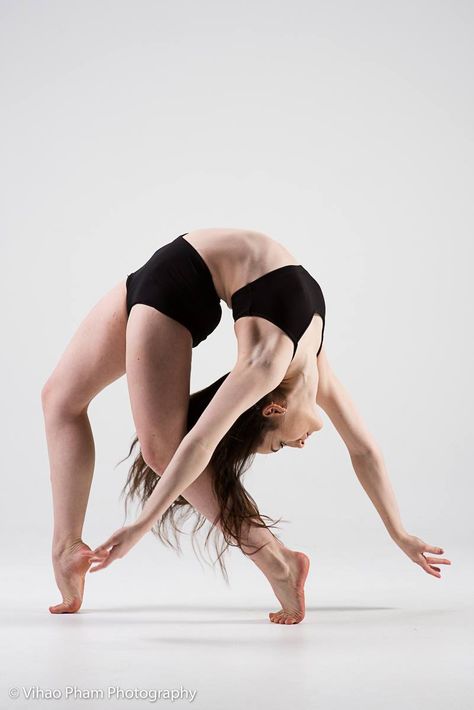 nine0003
Third, dancing is associated with entertainment and alcohol. If a man feels serious and respectable, then he either does not have time or desire for this.
Nowadays the general cultural background has changed and the result is that men are learning to dance. It becomes as much a sign of masculinity as clothing, hair or beard.
Unfortunately, many misconceptions remain even among those who have already started dancing. Dance teachers do not always pay attention to this, as it seems to them that this is a matter of course. nine0003
Fallacy 3: special training is needed
For an outside observer, there is always a cognitive dissonance about what dance is. What he sees on the big stage in the form of a show with sweeping movements and splits is obviously dancing. Breakers doing unimaginable elements in the air and on their hands, competing with each other, also seem to be dancing. Pensioners in the park waltz. Dancing again, but for some reason everyone is so different.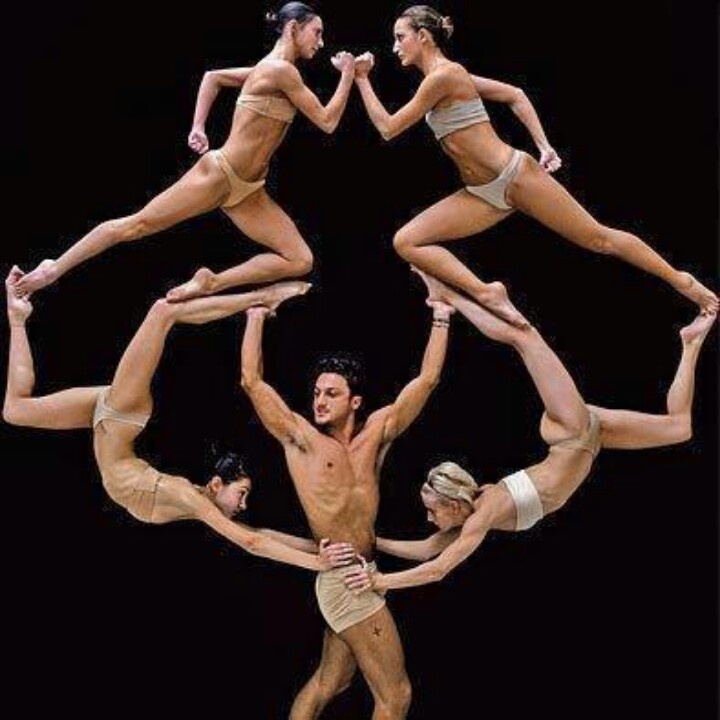 How to understand that this is a dance, and what physical criteria should be in the body. nine0003
In fact, any self-expression through the body to music can be attributed to dance. There are a number of reservations, but they are not essential. For self-expression, a person uses the set of plastics that he has. Subtlety and technique do not depend on extreme ways of self-expression, and it often happens that splits and somersaults interfere with a meaningful dance. The development of plasticity and the expansion of the body's capabilities are part of the preparation of the dancer, but not an end in itself.
Misconception 4: You must learn to dance in pairs
In couple dancing, the final learning outcome is that the couple dances at a party. It would seem that you should always train together to get the desired result. This is not true. Let's take an example from boxing. An indicator of a boxer's skill is a fight with an opponent, but this does not mean that he constantly has to fight.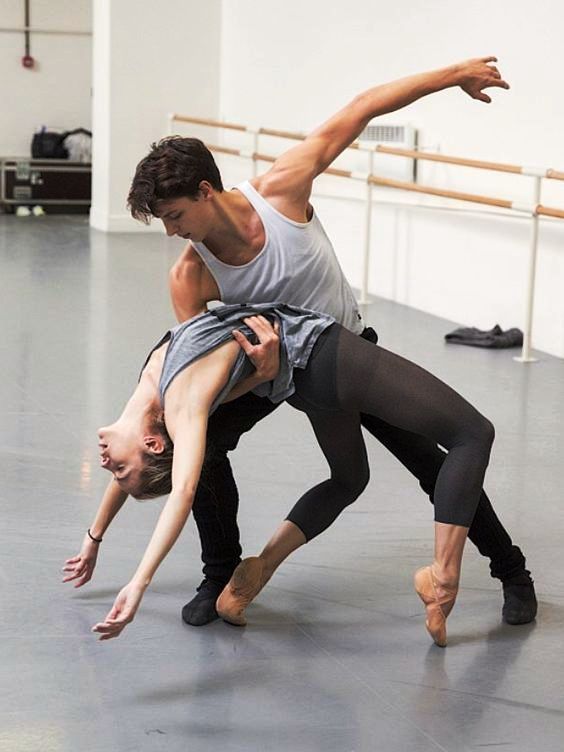 Also, the ability to dance is built on the possession of one's own body and the ability to interact.
The skill of the teacher is the correct selection of methods so that the student masters the skill. Based on the skill, you can engage in creativity and self-expression in dance. Not everyone knows, but it is no coincidence that almost all social dance dancers have a serious dance background, which is based on the development of individual techniques. nine0003
The same can be attributed to the interaction in a pair. The ability to separate in oneself the one who leads and the one who follows the lead is impossible within the framework of studying the sequence of movements in pairs. For this, there are special exercises that make the skill more versatile. For this, the presence of a permanent couple is not necessary, as well as the regular presence of a partner in general.
IMPORTANT! You can't experiment at a party, and everything should be in its place there: men dance with women.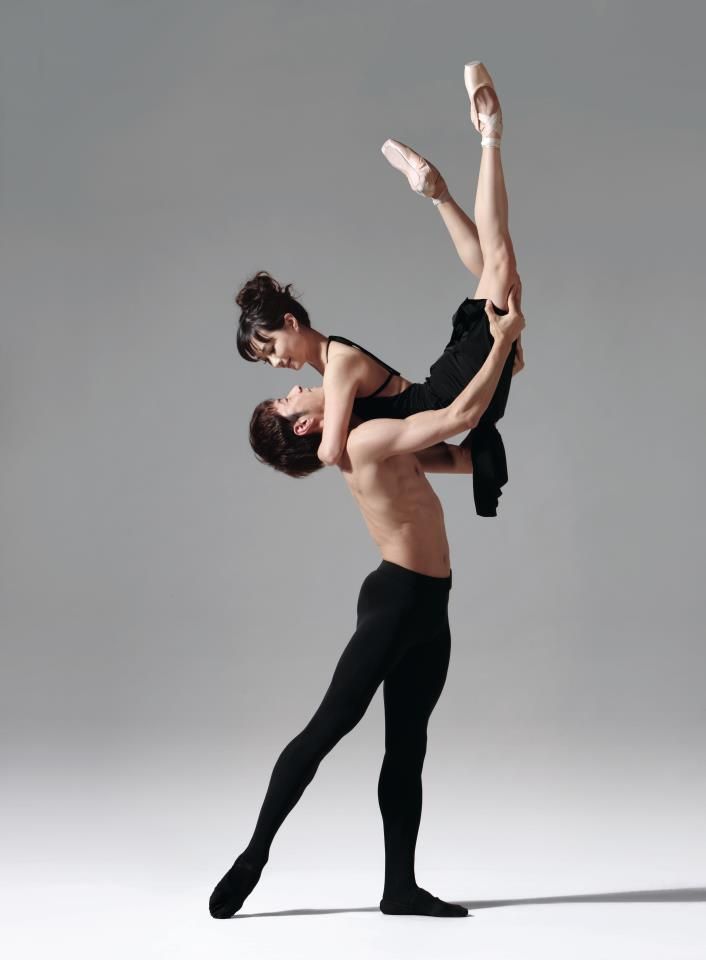 nine0003
Getting rid of illusions is a complex internal process. If you leave them to yourself, you can even get the opposite result.
Misconception 5: plastique and stretching are mandatory attributes of dance
Much depends on the genre of dance that you want to master. In previous articles, I have already mentioned that different dance styles are suitable for different ages. It is appropriate to dance hip-hop in adolescence or youth, Argentine tango is a more adult dance, it is important to enter classical choreography at a young age. nine0003
The degree of necessary plasticity and sensitivity to the dance direction also correlates. For example, breaking requires great physical effort and dexterity. Elements are built on acrobatics and high speed of execution. Who are they more suitable for? Obviously young people.
There is a lot of interaction in salsa. It is necessary to feel the partner subtly, to be able to show a variety of figures and elements.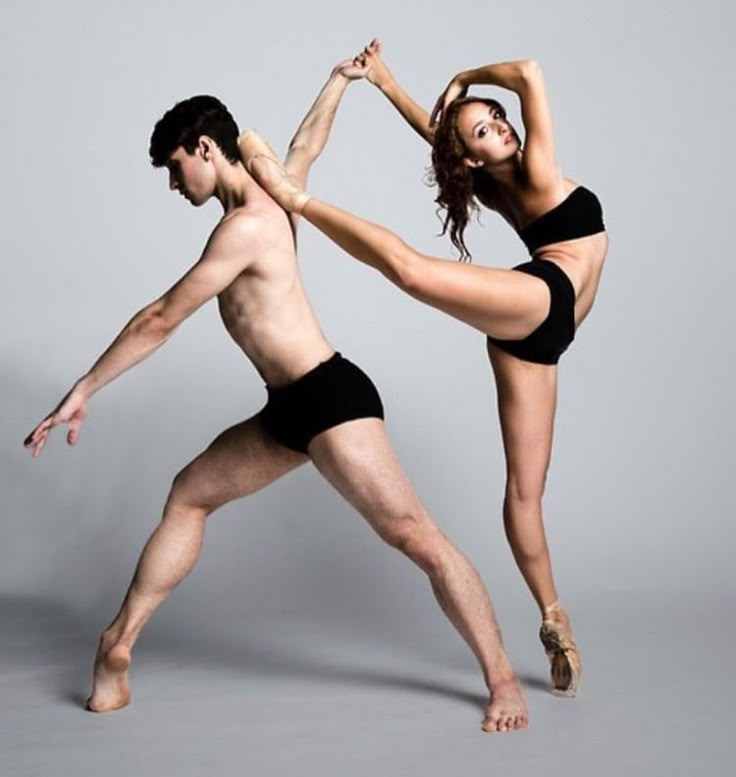 Twine or acrobatics are completely inappropriate here. However, a variety of ways to show oneself are required. Accordingly, the dance is youthful, but not at all childish. nine0003
The older the dance, the less stretching or acrobatics is required. The main emphasis is on the quality of technology, the variety of ideas and the ability to show plasticity.
Misconception 6: Mirrors are necessary for learning
There is a set of instruments that dancers use to learn how to dance. The fact is that the dancer needs to receive feedback on how his movements look from the side. It is impossible to dance and see yourself from the side at the same time. The most common tool is a mirror. But not the only one. nine0003
Like any auxiliary tool, mirrors have positive and negative effects. The positive is that they can receive feedback in real time and technically it is not very difficult. The downside can be dependence on mirrors. A situation where a dancer cannot capture the feeling of dancing, such as on stage or at a party.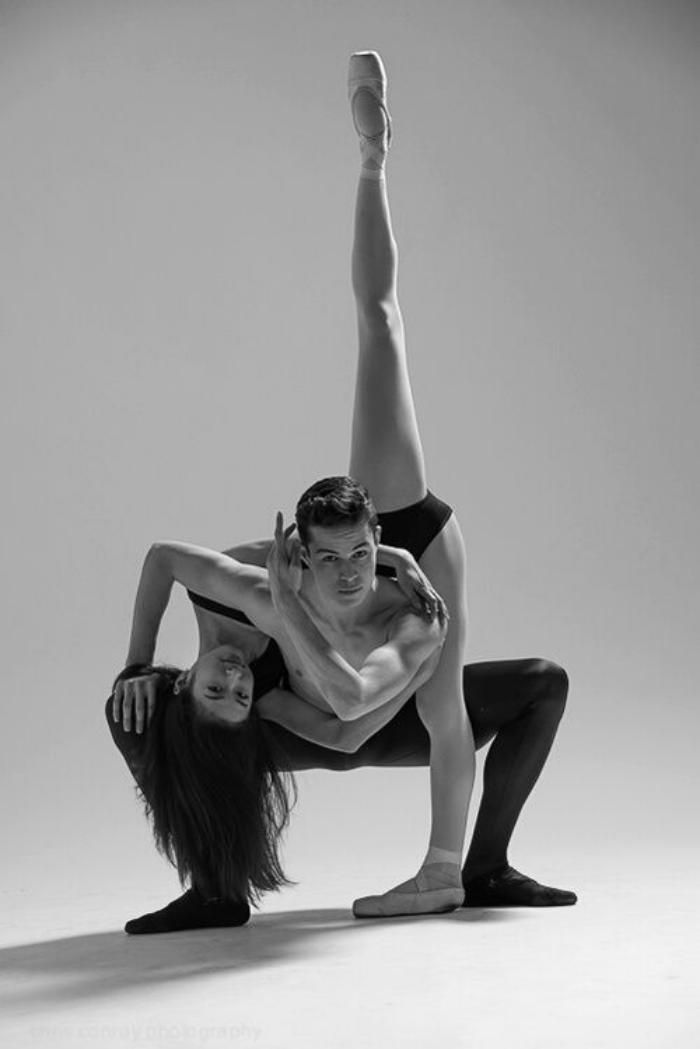 For these purposes, you can use, among other things, video filming or proper preparation.
In many countries in Latin America, dance classrooms are not equipped with mirrors. Classes are held in bars or large halls. The dancers initially form the skill of focusing on the inner sensation, and not the habit of looking for their reflection in the mirror with their eyes. nine0003
Misconception 7: there is a lot of obsceneness in dancing
A common question from novice dancers who are taking their first steps in more contact couple dances is "in order to dance cool, there must be passion inside the couple?". I immediately answer that no, not necessarily. Kizomba, bachata and Argentine tango attract many with their close contact. Like any other contact in our everyday life, in dances, contact can be different. We hug friends, parents, children. These hugs can wear many different shades. Sexual overtones are one of many. nine0003
The culture of dance also includes the boundaries of what is acceptable.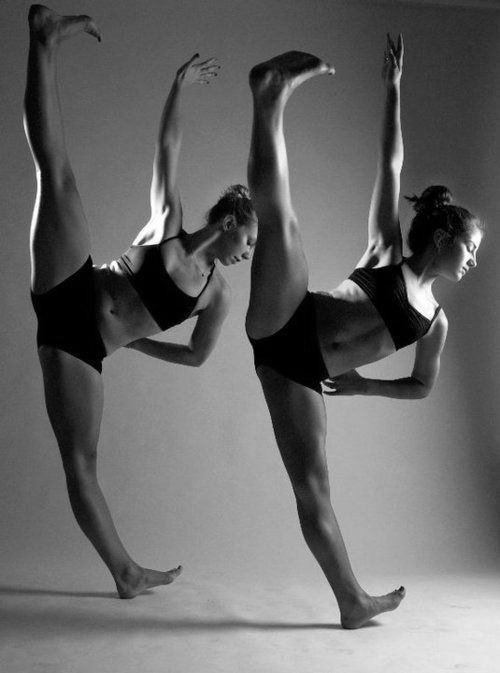 A compliment from a well-mannered person is different from a statement about female sexuality by a gopnik. Usually, those who study at a dance school already have an idea of ​​what boundaries should not be crossed. A good dance from a technical point of view will never look vulgar or vulgar.
Dancers always have a choice about the boundaries of contact. Most prefer to leave a good impression of themselves, as word spreads just as fast in the dance world. nine0003
Misconception 8: the best dancers are the bearers of culture
Even the very question of the origin of a particular dance can be paradoxical and ambiguous, especially when it comes to its development and performance.
For example, the Viennese waltz did not originate in Vienna, but in Germany. Salsa has its main roots in the USA, not in Cuba. The famous Greek folk dance sirtaki was invented for the film "Zorba the Greek" and appeared only in 1964.
The same can be attributed to the development of modern dance styles.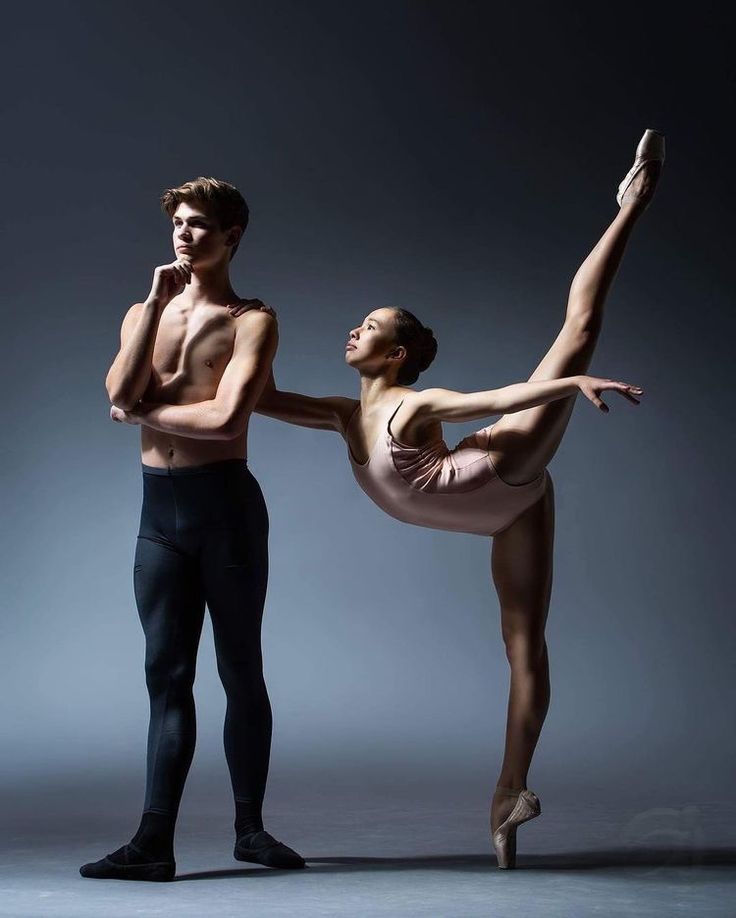 Korea is known for its world-leading break dancers. People go to Turkey for Argentine tango, Spain is strong with excellent salsa and bachata dancers, in Egypt, Russians are considered the best belly-dance performers. nine0003
A good dance is based on quality training and diligence. Skin color, place of birth and age are secondary. Exotic appearance, unfortunately, is often a reason to be more superficial about one's own professional development. This becomes the reason for the low level of teaching among the bearers of culture. I am sure that few readers of this post will be ready to conduct a master class in Russian folk dance outside of Russia.
The mastery of mastering and teaching a particular style does not depend on the dancer's homeland. And "they absorbed the dance with their mother's milk" is nothing more than a common misconception. nine0003
Misconception 9: You have to know a lot of moves to learn how to dance
Focusing on learning a lot of moves often detracts from the essence of dance.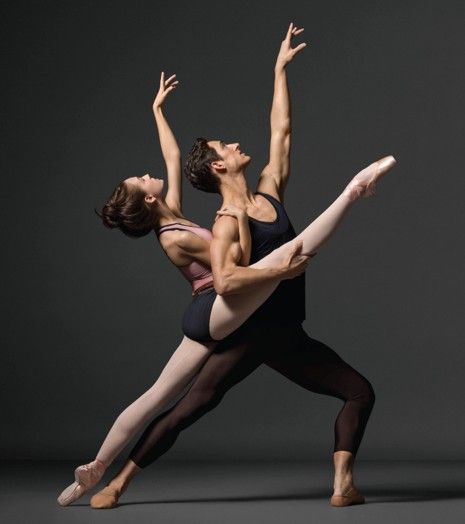 Of course, the sequence of figures is important. Especially at the start. Over time, the dancer should have an understanding of how movements can be generated independently. Accordingly, instead of memorizing millions of figures, you can understand how to create them.
From every system of improvisation that a dancer can use as an instrument, dozens, hundreds or thousands of variations are derived. This frees the head from trying to reproduce the exact sequence and definitely adds freedom in the performance of the dance. nine0003
The huge theme of musicality can be attributed to the same question. Not every pre-conceived or learned sequence will fit specific music. The dance should give freedom, and not drive the dancer into the shell of the ropes.
Misconception 10: dancing is homosexual
The unusually high attention to the body and the flair from stories about professional ballet led to the spread of this myth, among other things.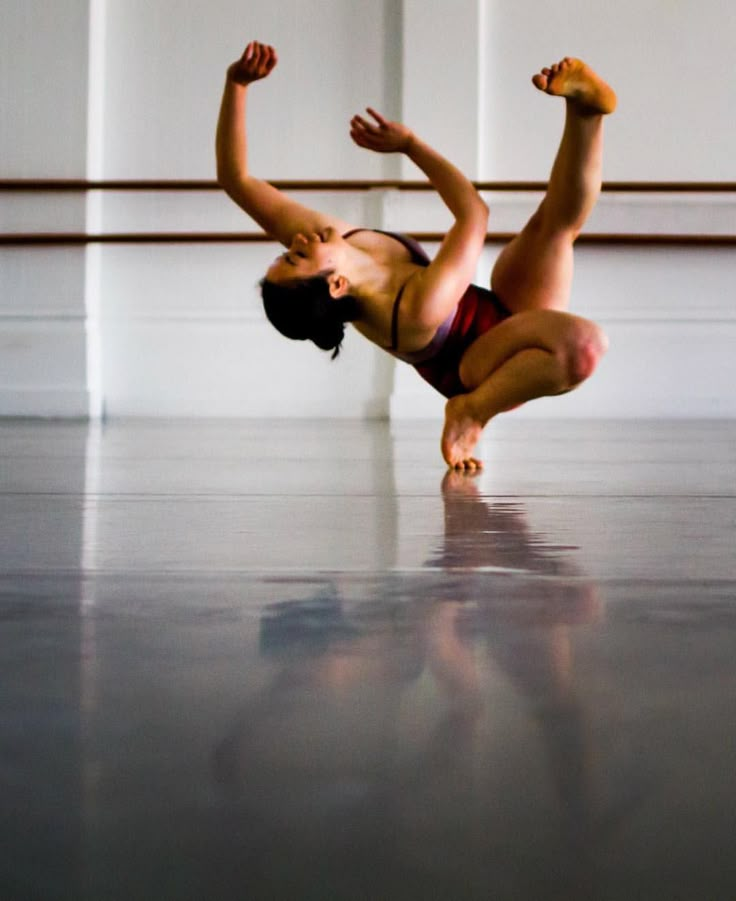 Unfortunately, such an idea still exists in the minds of our fellow citizens. nine0003
The dance industry is now very broad and is represented by many dance styles. Some of them can even be called homophobic. Dances reflect the general attitude to the world and it is different depending on the life position and worldview of a person.
In many dances there is contact between the dancers. In Russia, dance contact between men has always been perceived very intensely. In most other countries it is different. An example of the fact that this tension is associated only with the dance theme and does not apply to other areas is, for example, wrestling. When practicing techniques, men are in much closer contact with each other. Sometimes lying on the floor and holding each other tightly. The historical roots of Greco-Roman wrestling are also ambiguous from a sexual point of view. But in our country, unlike dance, they are perceived as acceptable and brutal. nine0003
Dance, like the culture of speech, makes a modern person more successful and self-confident.