How to build a dance studio floor
How To Build the Perfect Dance Studio
Whether you hope to launch a professional dance studio or just dedicate a room of your home to your art, there is quite a bit that goes into building the perfect performance space.
As with many building and remodeling projects, once you have your zoning and permits squared away, you can begin building the perfect dance studio.
Selecting Your Dance Floor
If you have the option of building your own floor, you may want to consider birch plywood, or Marley-type PVC floor covering to offer controlled-slip. Ideally, you don't want a concrete subfloor, but a sprung/floating subfloor. If your options here are limited, you can at least soften the floor with a layer of rubber between the vinyl flooring and the concrete subfloor.
A Floating Subfloor with a Marley-Type Dance Floor Covering (accepted worldwide as the best surface texture for ballet) allows dancers to slide, with a degree of "controlled slip." A Marley-type PVC vinyl floor is ideal for ballet, tap, jazz, contemporary, modern, and many other forms of dance.
Note that PVC floor rolls can be used over concrete, but will not provide any shock absorbency. It will only serve as a surface texture. Even a grain of sand will show, so clean, clean, clean before laying.
Ballet Barres and Dance Studio Mirrors
The selection of ballet barre and mirrors will be a matter of taste. That is one part quality and one part personal preference.
Ballet Barres
You've likely seen ballet barres made of plastic, steel, aluminum and wood in studios. Some prefer the modern appearance of aluminum and don't mind the cold temperature to the touch, while others feel that wood is more aesthetically pleasing, and feels soft and warm to the touch. Poplar is a hardwood which many prefer as it is a replenishable tree source and cost-effective, while some prefer the look of oak or maple at a higher cost per foot.
Dance Studio Mirrors
Glassless dance mirrors are worth considering over conventional glass mirrors for a number of reasons.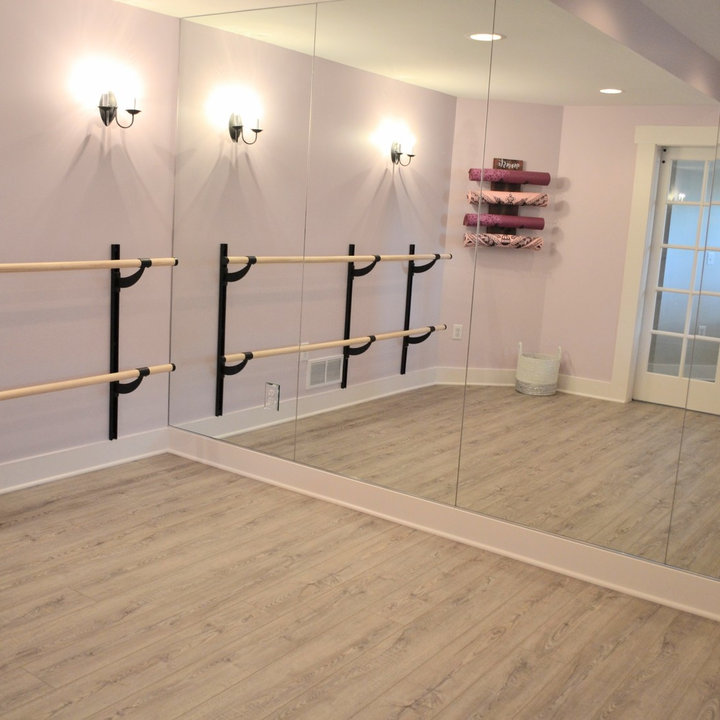 If you can't cover an entire wall in floor-to-ceiling glass, glassless mirrors are easy to place in front of doors and windows and are the best choice for shared studio spaces where you may need to move mirrors in and out of the room.
These lightweight metalized polyester-film mirrors are easy to install and impossible to shatter, making them far safer an option for a dance studio. Being a single layer, they do not create the hazy "ghost image" you get from a conventional glass mirror.
The very best feature of the glassless dance studio mirrors: They don't bounce sound as glass does. Which brings us to our next feature:
The Sound System
Dance and music are perhaps the most tightly intertwined art forms. You might imagine a painting without a hand-carved frame or a sculpture with no paint, but it is difficult to imagine dance and music without one another.
No matter the effort you've put into the physical space in which you perform, it is the sound system that puts the icing on the cake.
Dance studios are typically echoing chambers with hard walls, floors, and mirrors that reflect sound. The room is part of the sound system and should be treated with some sort of sound absorption material.
Dance studio sound systems need to be two things above all: Dependable, and easy to operate.
Today we have the option of wireless speakers, so it may not be necessary to go to such lengths when installing your new sound system. There are audiophiles who argue that they can hear the difference, and wireless speakers simply cannot achieve the same fidelity as speakers connected with a sturdy set of cables, but that's for you to decide. See more here about Sound Isolation Solutions.
Some additional tips on building your studio:
Keep at least one mirrored wall uncovered by ballet barres, or ballet barre mounts, for an unobstructed reflection.
Bear in mind how the sun is coming into the room throughout the day. Tinted windows or a canopy outside can help to keep the light out of your eyes and off the "Marley type" floor to control the expanding and contracting of the vinyl.
If you are using vinyl floors, remember that they will expand in heat and contract in cold. Making temperature-control important for reasons beyond the comfort of the dancers.
Remember that a studio is just a stage but without the audience. When in doubt, the more your studio feels like a stage, the better it will serve as a practice-space.
It takes a lot of time and a lot of sweat to build the studio of your dreams, but there is no substitute for having your own dance space.
If you have any questions about building the perfect dance studio, don't hesitate to contact Alvas Barres Floors Mirrors. We are an American manufacturer, dedicated to providing the dance world with the highest quality equipment and supplies needed to create a professional or home performance studio.
Sources:
https://www.dancemagazine.com/dance-floor-2573710982.html
https://www.dance-teacher.com/studio-space-equipping-first-dance-studio-2392779151.html
https://www.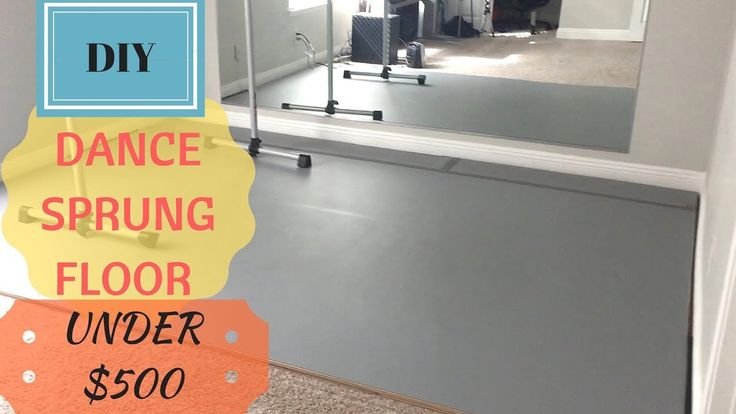 easycalculation.com/other/wood-density-chart.php
Our Customers Say…
"As a professional Classical Ballet Dancer, our shoes are everything! Beyond that, no matter how incredible the fit and comfort of the shoe, the floor we dance on is our world! Having grown up in San Pedro, California, and relying on Alvas for all of my dance gear, it couldn't be more fitting that as a soloist with a world renowned ballet company, I would end up falling in love with their Floating Subfloors. A floor that has give when I land from jumps, and a surface that allows you to be daring, is a necessity. Alvas flooring provides both. Alvas has reliable products that I have always been able to count on."
Misty Copeland, Classical Ballet Dancer
"As the creator of 'Cardio Barre', I only want the best for my clients. When you want the best, you go to Alvas"
Cardio Barre, Cardio Barre
"We can't say enough great things about Alvas and their customer service! Not only is the quality of their Ballet Barres exceptional, but their customer service is top-notch. They respond quickly and are very organized. Alvas is the recommended Ballet Barre supplier to our instructors around the world. Thanks Alvas!"
Piloxing Barre, Piloxing Academy LLC
"We've used Alvas products since we started. The flexibility of studio configurations that the mirrors allow has been essential for us, and Matlay has served us well through many, many hours of rehearsals and performances. The barres are light, and can be conveniently broken down for transport, and the subfloor is beautifully balanced for shock absorption. Alvas is also a great supporter of dance in Southern California, and has excellent customer service. More than once I've been choreographing a commercial, and the production team has discovered they need a better floor. I've been amazed at how their guys get to the set and lay a floor."
Lincoln Jones, American Contemporary Ballet
"At Master Ballet Academy, we are pleased to use Alvas Marlay dance flooring and their durable and adjustable ballet barres. At our world-recognized studio, Alvas' products are a perfect and safe fit for our elite training. The Alvas products we have used have helped us effectively train and advance our students and we are grateful for their reliable service."
Slawomir and Irena Wozniak, Master Ballet Academy
How to Build Your Own Studio or At-Home Dance Floor
A proper dance floor system used to be an expensive and complicated project. No more. We are talking about a real professional floating wood sub-floor and marley floor surface with a taping or adhesive system, for as little as $3.50–$4.00 per square foot.
Do it yourself does involve time and effort for which you are rewarded by saving money.
Let's first start out with a list of materials:
If you are starting with a clean level concrete slab, you will need a vapor barrier, which can be liquid or visquin (clear vinyl sheeting) and water proof tape. If you have VCT tile or glued commercial carpet there is no need for a vapor barrier.
Two layers of underlayment grade plywood, each a ½ inch thick. The bottom layer should be B/C, meaning that neither side has been sanded. The top layer should be A/C, meaning the top side is sanded smooth. Underlayment plywood does not have any knot holes or vacancies between the laminations.
One inch counter sink deck screws. Nails are a no-no.
Ardex Featherlite or Feather Finish filler for the screw holes.
Foam blocks or foam cubes.
Transition for doorway to access the raised dance floor system.
(Optional) Vented Cove Base.
Marley type flooring.
Tape or adhesive.
That's it. All products are available at Stagestep except the plywood, screws and Ardex.
Tools Needed:
Circular saw with wood blade
Power screw driver
Matte knife
Sander
Tips:
The bottom layer of plywood should be cut when necessary to stagger the seams.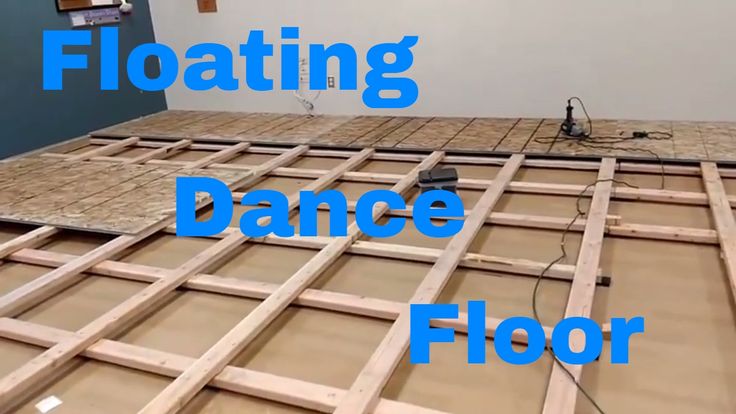 Boards should be 1/2 inch from the walls. Glue or peel and stick foam blocks or cubes to the plywood. 52 Blocks or 100 Cubes per 4 x 8 panel. See directions online, of placement of foam at Stagestep.com. Download installation guide. See page 33.
Flip all boards over so the foam blocks or cubes are in contact with the concrete or vapor barrier.
If the bottom ply runs North/South, the top ply should run East/West. Top ply should be cut where necessary to stagger the seams. Counter sink the screws using between 75-100 screws per 4 x 8 ply panel. Fill countersunk screws with a filler such as Ardex Featherlite or Feather Finish, Do not apply filler to the seams.
The following day, level the top layer of ply by sanding the filler smooth to the surface. Vacuum or sweep the subfloor
You are now ready to install your floor surface.
Installing your Marley Floor
There are five ways you can install your roll out marley.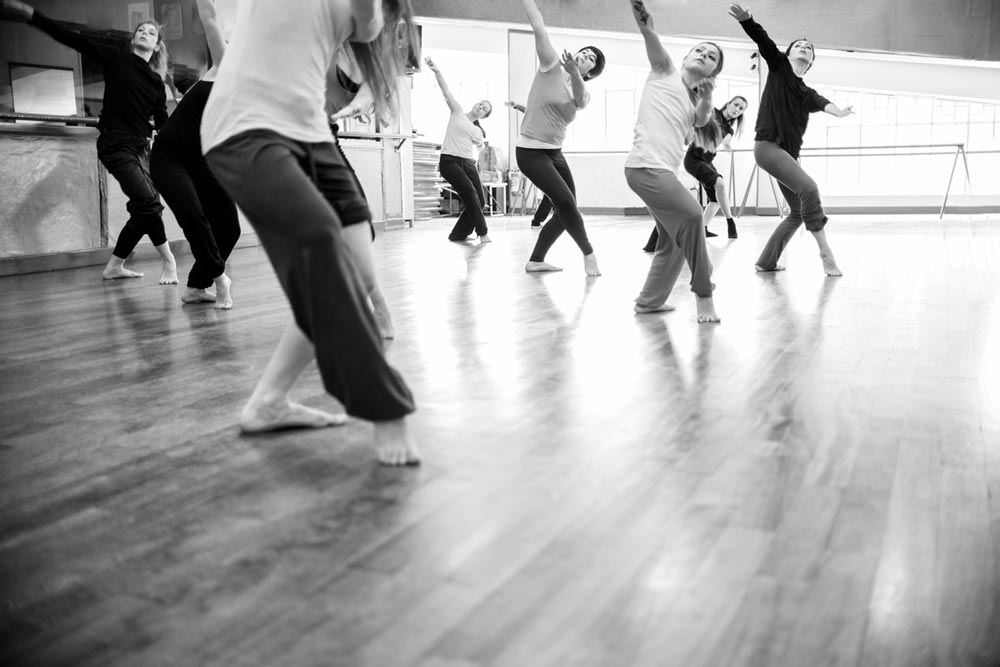 But first, there are a few things you need to do prior to the install.
All rolled flooring needs to be stored standing up prior to installation, or else, if lying down they could develop roll set(floor has waves in it when rolled out) 
Roll out your flooring lose and let it acclimate to room temperature. This could take 24 hours.
Make sure the subfloor has been swept or vacuumed before installing the floor.
Installation methods:
Temporary
Temporary installation of the floor from a few hours to a couple of weeks is primarily used for touring shows, conventions, competitions and in situations where the floor has to be pulled up and re-installed frequently.
Use top surface tape only. Seams should be separated by 1/16 of an inch before taping. Tape should be applied to all seams and circumference of the floor. Tape comes in two types, vinyl and cloth and in two widths, 1.5 inch or 2 inch.
Your preference.
Tape residue should be removed prior to re-application with Wipeout Plus.
Semi-Permanent—One to three years.
2 inch double-faced tape and top tape.
This method has been around for many years. The double-faced tape is installed around the perimeter of each roll and down the middle of each roll.
The floor is rolled out and trimmed in place. Then one roll is rolled ½ way back up, employing a 4 inch tube (all floors are shipping with floors rolled around a tube so do not throw them away).
Apply the tape and peel off the top protective coating and roll your floor over the tape. Continue the process until all floors have been installed with the double-faced tape. Top tape all seams and around the circumference of the room.  Remember to leave a 1/2 inch gap between the floor and the end of the subfloor to accommodate the top tape.
Semi-permanent Long Term—Three to four years.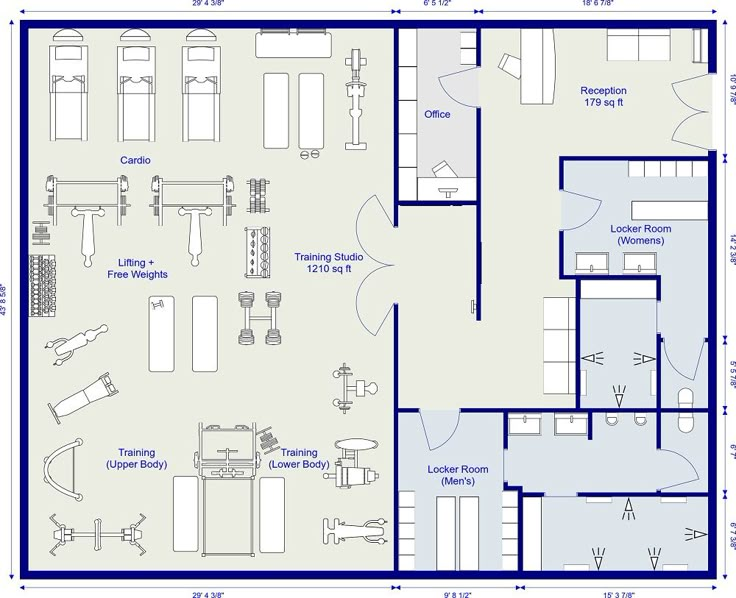 Utilizing 4 inch installation double-faced tape, install the exact same way as 2 inch double-faced tape. However, In this case, all seams are tight and no top tape is needed. Therefore all flooring should be flush to the sub-floor.
Long Term Semi-Permanent.
Stagestep offers a unique installation product called ReUseIt. It is a sticky netting that utilizes suction to hold the floor to the subfloor indefinitely. Just peel up your floor to remove. Leaves no residue.
ReUseIt is installed over the entire subfloor prior to rolling out your floor. Install is perpendicular to how your floor is running.
ReUseIt comes in rolls 39 inches wide and 268 feet long. One person walking backwards unspooling the netting while a second person with broom in hand pushed it onto the subfloor. Cut roll when you get to a wall and repeat, going edge to edge with the previously applied ReUseIt.
Roll out your floor, running in the opposite direction of the ReUseIt.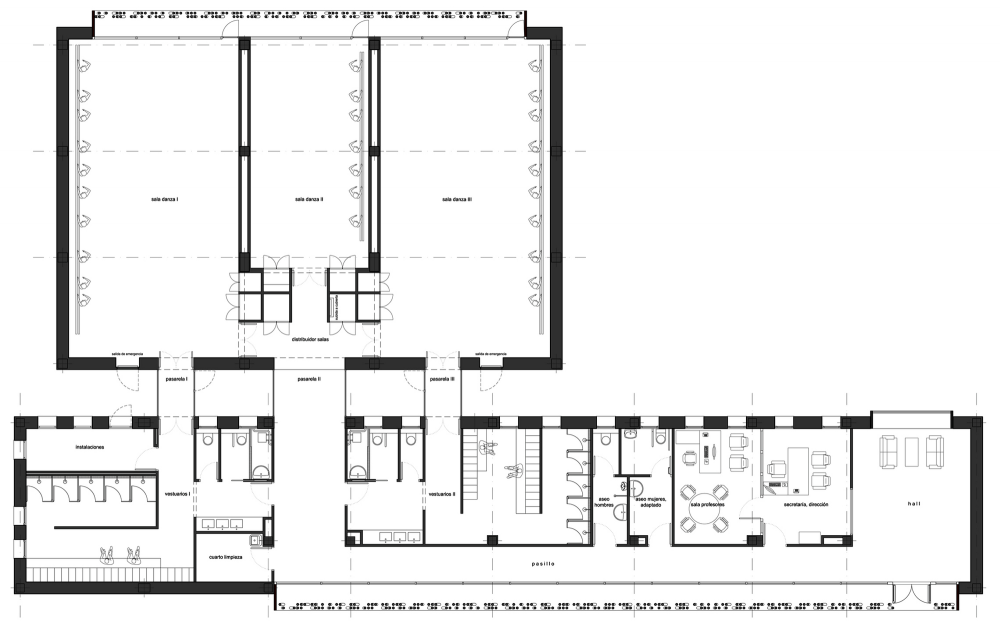 Match seams and trim to fit the room. Utilizing the 4 inch tube that came with the flooring, roll flooring ½ way back up. Peel protective top sheet of ReUseIt running across the width of the floor exposing 39 inch by 6.58 feet of ReUseIt (width of a roll of flooring) . Roll floor out over exposed ReUseIt and repeat until install is complete.
A 75-150 pound roller is sometimes used to smooth out and further secure the flooring. No top tape needed.
Permanent
Permanent installation requires adhesive and a professional crew to do the job. If you have never glued down a floor, do not make this your first project.
Repair of the floor in the dance hall: photo, do-it-yourself
It is important for a dancer not only to learn how to dance, but also to have a stable and reliable surface under their feet. And the floor in this case plays a paramount role, since it is one of the main elements of any dance hall. It is important that floors are non-slip, comfortable to avoid injury and damage.
Therefore, if you are going to make repairs to the floor in the dance hall with your own hands, we recommend that you pay special attention to the choice of material. nine0003
Thinking about how to equip a dance studio, you need to first think about high-quality flooring. Its "walking" boards, bumps and similar flaws, which are imperceptible at first glance, can play a cruel joke on the dancers.
Serious demands are always placed on the floor for the stage, since the quality of the dancers' performance directly depends on their quality. Of course, the reliability and quality of the floor plays an important role here. nine0003
The floor in the dance hall must be:
resilient;
perfectly flat;
resistant to abrasion and high impact and static loads;
non-slip.
Moreover, the dance floor must be highly durable, because the replacement of the floor covering is a technically complex and time-consuming process, and this can disrupt the schedule of concerts and rehearsals for a certain time.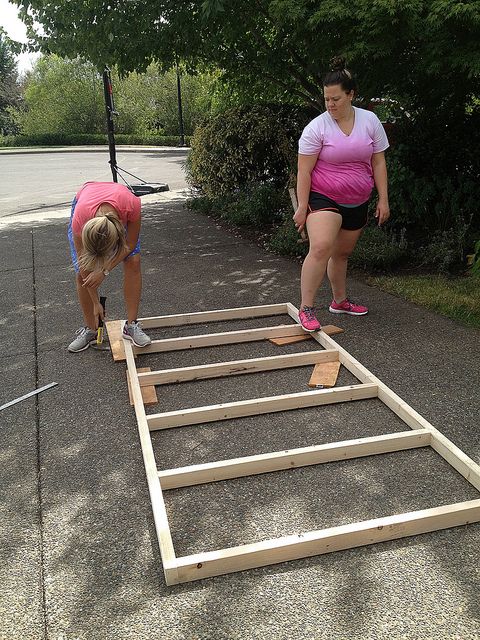 For high-quality dance hall equipment, all the nuances must be taken into account, since it must be comfortable and practical. It is worth considering all the little things: from the renovation of the premises itself to such additions as a locker room and showers.
The dance floor is regularly subjected to high loads, so it is important that it is of the highest quality, but at the same time not too hard. You should not save on it, since its constant replacement will cost much more. nine0003
So, what materials are most often used for arranging the floor in the dance hall:
As a rule, a wooden floor is chosen for a dance hall, due to its low cost. It is timeless and great for all types of dance. Nevertheless, a tree is not the most budget option in terms of cost, so a parquet board can be an alternative to it.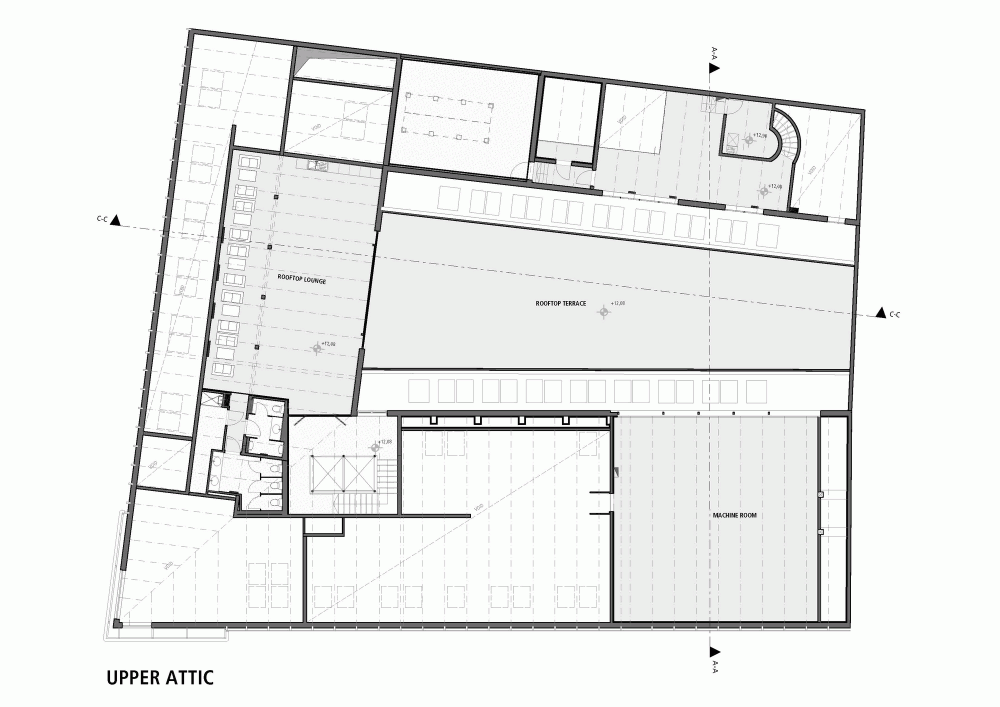 nine0003
When choosing linoleum, you should immediately take into account that it is not suitable for all types of dance. For example, traces of heels will immediately ruin it. It is more suitable for yoga and fitness exercise.
Laminate is also not suitable for all types of dance. Moreover, the floor for the dance hall should not be made of chipboard or concrete, although their cost is quite attractive. Chipboard is slippery and concrete is too cold. Many experts recommend giving preference to unvarnished parquet. Such material does not slip, and the dancers will be able to feel more than comfortable. nine0003
In recent years, floor materials such as self-leveling floors and dancing linoleum have gained particular popularity on the market. Bulk coating in many respects outstrips even traditional materials.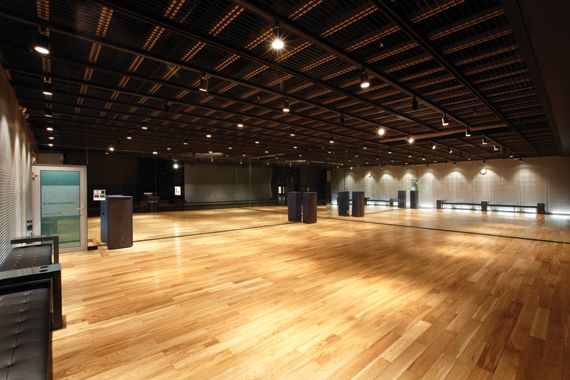 They have the following properties:
durability;
smoothness;
do not slip;
hygiene;
vibration resistance;
resistance to various influences;
high security. nine0018
There are several types of self-leveling coating, but the most popular of them are epoxy and polyurethane floors for the dance hall. The latter is highly wear resistant and is made on the basis of polymeric substances. It differs in design and color. By adding certain additives, certain properties of this coating can be significantly improved. Epoxy self-leveling floors are also not much inferior in terms of characteristics. Their advantage lies in resistance to vibration, so they are often placed on sports fields. nine0003
But when installing a self-leveling floor for a choreographic hall, it is better to turn to specialists. They will do their job efficiently, quickly and provide a guarantee for long-term operation.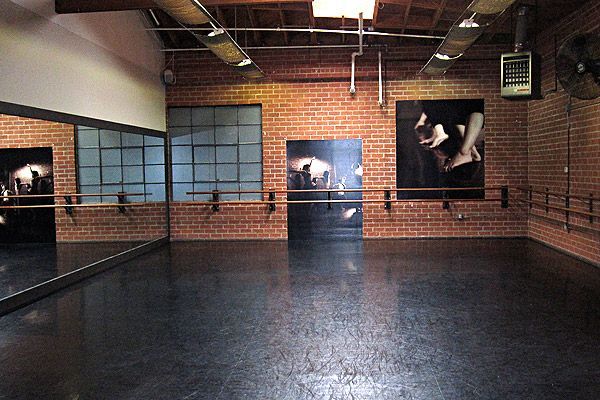 Do-it-yourself floor repair in the dance hall with materials from the best manufacturers
To provide the possibilities, methods and purposes of floor coverings for dances and stages, it is enough to get acquainted with professional floorings from the world's leading manufacturers for dance, ballet and stage. nine0003
We will consider the products of the world leader from the manufacturer "Harlequin" / "Harlequin" (Luxembourg). Next, the main collections will be considered, as well as their descriptions.
Collection "DUO"
The most common flooring for halls made of PVC, consisting of two layers, forming on each side a non-slip surface of high wear resistance. It is used for stationary laying and touring with adhesive tape on wooden tablets.
Roll length: 30, 25, 20, 15, 10 m.
Roll width: 2 m and 15 m.
Thickness: 1.2 mm.
Weight: 1.6 kg/m 2 .
Studio Collection
One of the most popular floor coverings available.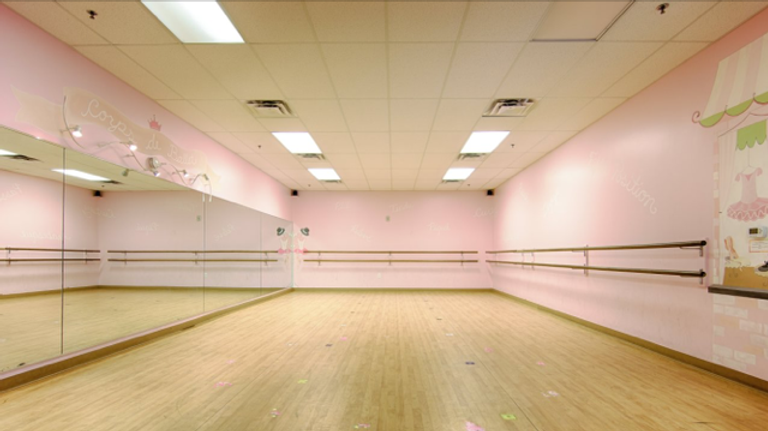 Multi-layered PVC construction, including a canvas that is reinforced with fiberglass, as well as a shock-absorbing foam backing to reduce the likelihood of injury to the legs. With temperature fluctuations, the coating retains its dimensions. It can be laid on any leveled surface. nine0003
Roll width is 1.5 m.
Length - 30, 25, 20, 15, 10.
Thickness - 3 mm.
Weight - 2.3 kg/m 2 .
Color: white, grey, black.
Cascade Collection
The ideal flooring used for classical ballet. Advantages: optimal for rotation, no slipping, perfect foot grip with the floor. It is used both for stationary styling and for tours. nine0003
Roll length: 25, 20, 15 and 10 m.
Width - 2 m.
Thickness - 2 mm.
Color: white, grey, black.
Allegro Collection
Specially designed for the dance hall with a rigid base.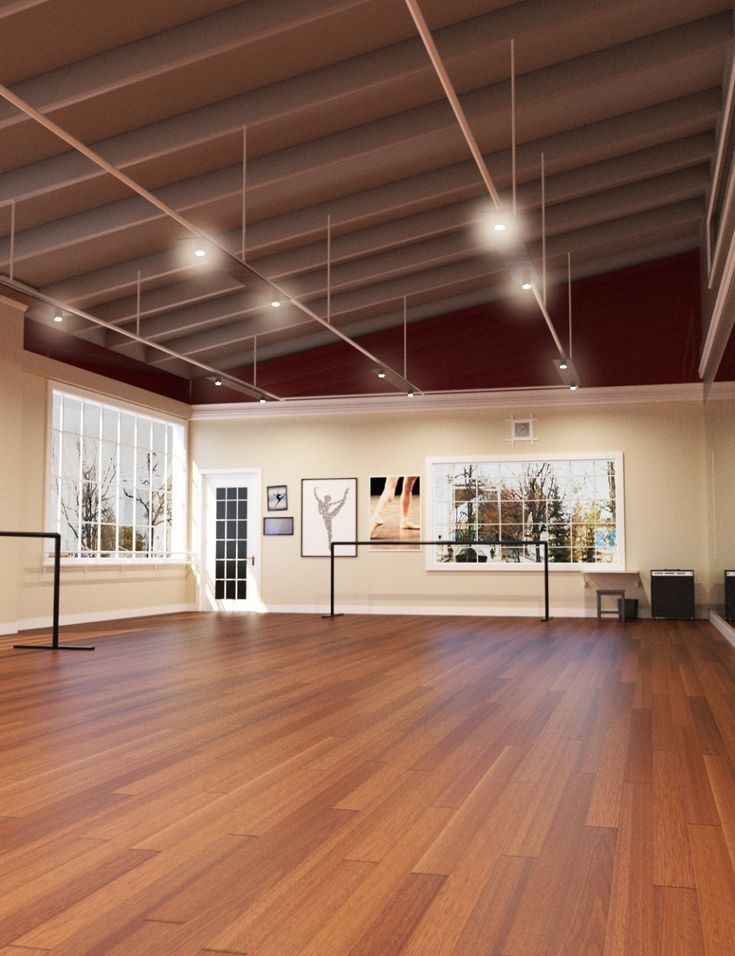 Among all the floor coverings known in the world, it has the maximum thickness. Material: PVC, which is reinforced with fiberglass, a substrate (reinforcing) made of foam rubber with a closed structure. An alternative to springy floor options. nine0003
Roll length - 20, 15, 10 m.
Thickness - 8.5 mm.
Width - 20, 15, 10 m.
Weight - 6 kg/m 2 .
Colour: grey, black.
Tempo Collection
Used in multifunctional dance halls, discos and barefoot dances. The covering has additional protection against rough floors. For stationary and mobile installation. Has high wear resistance. nine0003
Length - 25, 20 m.
Thickness - 3.7 mm.
Length - 25, 20 m.
Weight - 3.13 kg/m 2 .
Colour: grey, black.
"Standfust" collection
For multifunctional halls and stages with harsh conditions.
Recommended as a stage cover for modern and classical dance, for concert halls and drama theatres. It is intended for stationary laying on glue with special welding of seams. nine0003
Roll width - 1.5 m.
Length - 20.15 m.
Thickness - 2.6 mm.
Weight - 3.5 kg/m 2 .
Colour: light grey, grey, dark grey, black.
Showfloor Collection
Monochromatic multi-layer PVC flooring, reinforced with fiberglass, based on honeycomb foam. Used for dance halls, TV studios, exhibition stands, stages and podiums. Fits on any leveled surface with fixation by adhesive tape. nine0003
Roll length - 25, 20 m.
Thickness - 1.8 mm.
Width - 2 m.
Weight - 1.5 kg/m 2 .
Color: white, light grey, grey, dark grey, black.
"Hi-Shine" collection
Cover for quick installation on the stage.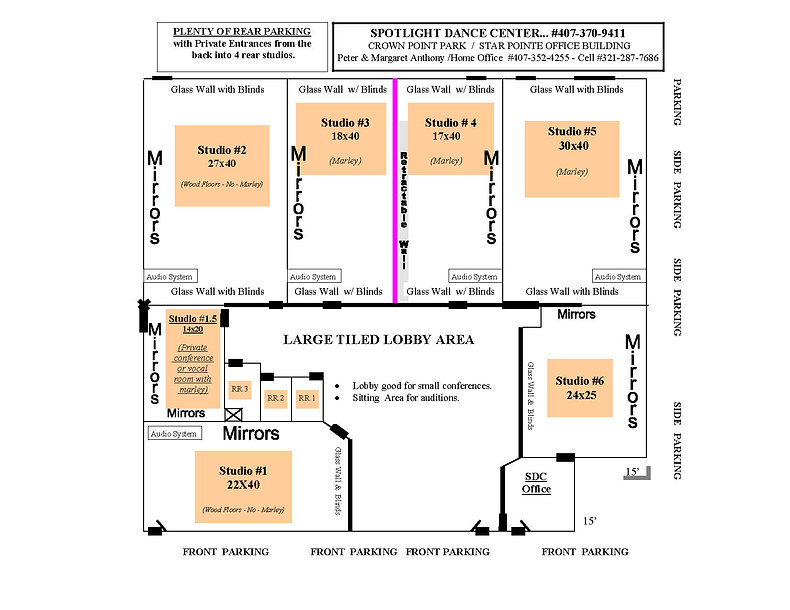 Used for any show using wet surface or mirrored floors. Glossy surface composed of a hard polymer with good scratch resistance. nine0003
Roll length - 30, 20 m.
Thickness - 1.5 mm.
Width - 1.5 m.
Weight - 1.96 kg/m 2 .
Color: white, black, red, blue.
Fiesta Collection
For drama theaters and halls. An alternative to conventional parquet. For fixed laying with butt welding. The coating is characterized by high wear resistance. It is used for the dance floor, which is subjected to a high load (step, tap dance, etc.). nine0003
Roll length - 25, 20 m.
Thickness - 2 mm.
Roll width - 2 m.
Weight - 3 kg/m 2 .
Colour: oak imitation.
Flooring in the dance hall
The floor in the dance hall is perhaps one of the most important "partners", which allows you to completely surrender to the rhythm and movements.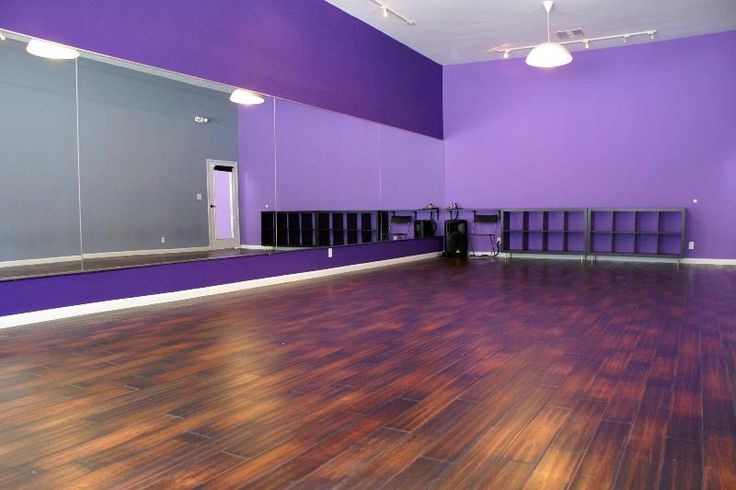 Of course, we are talking about high-quality coverage. Dancing on an uneven, slippery, or creaky floor is at best problematic, and at worst fraught with injury. What should be considered when choosing flooring for dance halls? nine0003
Characteristics of a quality dance floor
Optimal smoothness.
Do not allow unevenness or wear that could cause loss of balance and lead to injury.
Balanced anti-slip properties.
An excessively slippery floor is extremely unsafe, as it can cause falls when performing jumps, supports and other elements.
Durability. nine0315
The floors in the choreography hall are exposed not only to pointe shoes, but also to shoes with heels and even sneakers, because classes in a variety of dance styles can be held here. Resistance to abrasion and increased loads is an important component of a high-quality floor covering.
Balanced cushioning properties.
When performing the elements, the dancers' joints experience increased stress. The goal of dance flooring is to reduce the degree of stress as much as possible in order to reduce pain after intense workouts. nine0018
Aesthetic appeal.
The beautiful appearance of the flooring of the dance hall can influence the subconscious sensations of the dancers. A dance school space with floors in a pleasant color and with an interesting pattern or texture can be an added incentive.
Surface: parquet
Basic types of dance floor coverings
Dance hall parquet is one of the most common floorings for ballet studios and dancesport schools. It is this material that is used in the premises where competitions of various levels are held. nine0003
Wood is an elastic and resilient material that has the proper roughness (provided that it is coated with a special varnish for dance halls). A high-quality parquet board has an attractive appearance, is resistant to prolonged exposure and allows you to repair individual sections without dismantling the entire floor surface.
In addition, it is impossible not to note the good acoustic features of the parquet board.
However, the price of a quality parquet board can seem quite high, since only hardwoods such as maple, oak, ash or beech are used in its production. Such wood cannot be called budgetary, therefore, as an alternative, you can buy a laminate for a dance hall. nine0003
It should be noted that the technology of laying the floor in the dance hall does not provide for technological gaps with a transition bar every 10 × 10 m of area to compensate for temperature changes in the material. However, when using a laminate, such gaps cannot be dispensed with. In this case, experienced craftsmen recommend laying the coating rigidly, gluing it to the base.
Stage linoleum
In addition, a suitable laminate flooring in a dance hall must be selected taking into account its wear resistance factor. Class 32-34 is considered the highest, and therefore the most resistant to constant loads.
The surface must be textured and non-slippery to prevent possible injury. Also, you should consider the interior of the dance hall - how well it fits in with the flooring. nine0003
If you need a budget-friendly alternative to expensive parquet and fussy laminate, you won't find better linoleum for dance halls. This material is suitable for flooring both on the stage and in the main dance hall. The composition of this material distinguishes it from the linoleum that is used for flooring in apartments or offices. Stage linoleum is characterized by excellent sound insulation, increased wear resistance and the ability to retain its original appearance for a long time. In addition, for laying such a floor covering, special knowledge and tools are not required, it is enough just to spread the linoleum in expanded form for several days, and then fix it with a baseboard. nine0003
Rental of dance halls in St. Petersburg
All halls
In the production of such linoleum, any surface and texture can be imitated, achieving the required roughness of the dance hall flooring.