How to become a good street dancer
the best advice to improve your skills
© Daniel Zuliani / Red Bull Content Pool
We asked 10 professional street dancers to share what it takes to harness your passion, become a better dancer and find fame.
Written by Tracy Kawalik
7 min readPublished on
Summary
1

StalaMuerte: quality over quantity

2

Diablo: never compromise your style

3

Poppin'C: hard work pays off

4

Kyoka: make sure to experiment

5

Lil Buck: hone your skills while you can

6

Dassy: stay hungry

7

Angyil: ignore the haters

8

Majid: never rest on a battle win

9

Kid Nimbus: find balance

10

SHEopatra: send a message
If you want to make it as a dancer, you must possess inexhaustible resilience and magnetism.
You need a deep understanding of the history behind what you're doing, be able to build the foundations and then tell your story.
We hooked up with a selection of street dancers across the scene to find what it takes to level up as a dancer and make it in the industry. Here, internationally respected street dancers Lil Buck, Diablo, StalaMuerte, Angyil, Dassy, SHEopatra, Kid Nimbus, Poppin'C, Kyoka and Majid share their intel and advice.
01
StalaMuerte: quality over quantity
"A lot of dancers think they have to practice every day. But I think the best thing to do is to focus on quality, not quantity. You have to practice the skills you need to improve and the things that are not easy for you to do. You have to work on everything you don't have, not get better and stronger at the things your body already knows. For me, practice is not only about dance. It's also about what you see each day and how you live your life. All this stuff can inspire you and influence your style.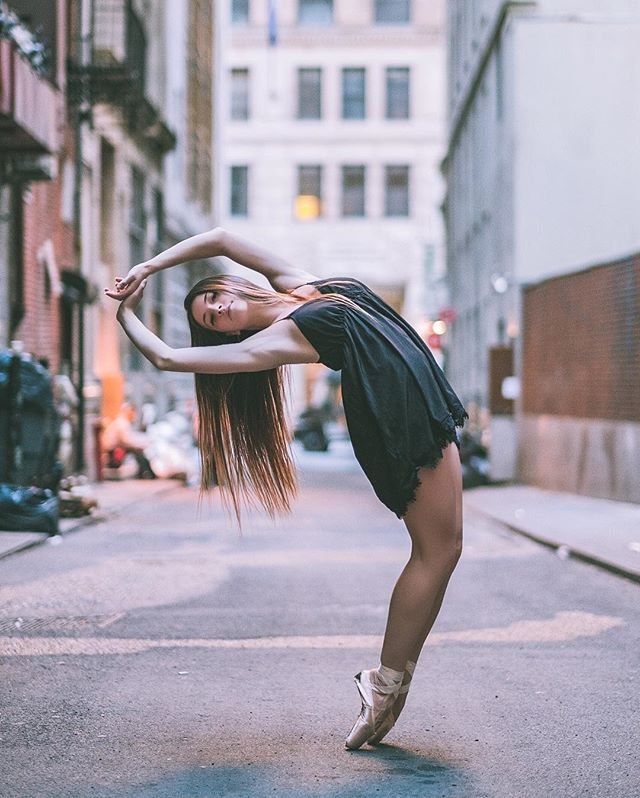 "So instead, focus on a different groove and experiment. Also, improve your stamina. In some battles, you have to do 15 or 20 rounds, and if you don't have the stamina, you'll be fucked up. The first time this happened to me was at Fusion Festival in 2017. We did 20 rounds, I think. It was crazy! Every round, you have to show something different, another side of your dance. So after that battle, I pushed more in my workouts so I could do that each time. I think running is a good thing, not every day, but two or three times a week is really good for dancers."
1 min
StalaMuerte
StalaMuerte shows from all perspectives why he is one of the best dancers in the world.
02
Diablo: never compromise your style
"Being yourself is harder than being someone else. You are the first you on earth, and because of that, you are the best inspiration source you can find. If you asked me if I thought I would have a career as a dancer or I'd become famous, I never said that to myself.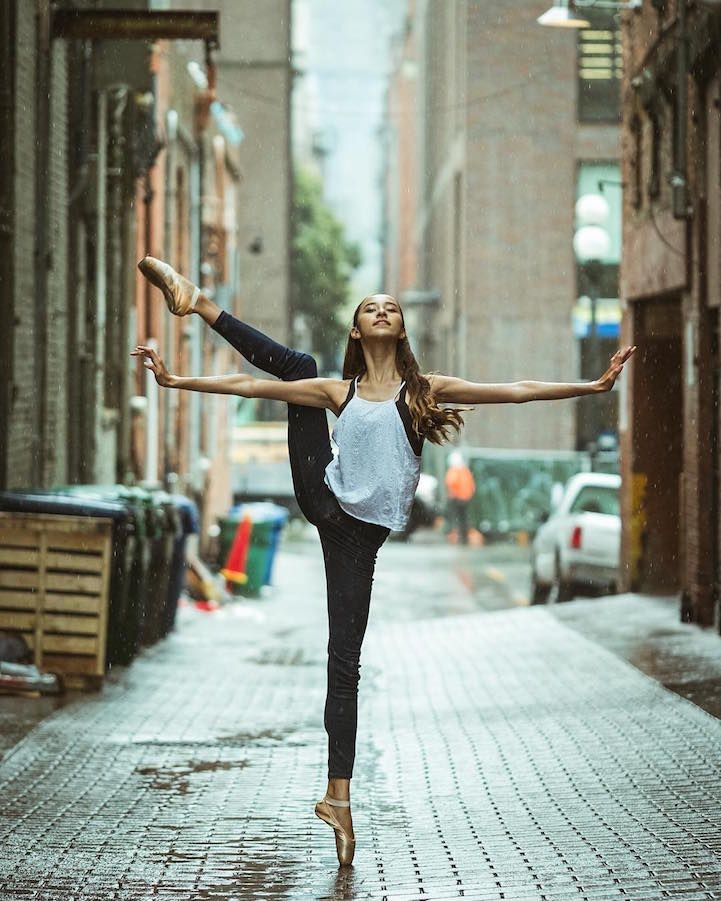 Dance is not a sport or about being good, because whether or not people think your dancing is good is just an opinion. Being successful, good or famous as a dancer is not down to technique and skills. It's about knowing and loving yourself and putting that into it, because dance is not going to lie."
1 min
Follow Me x Diablo
French dancer Diablo is joined by fellow stars of the hip-hop scene to make a dance video.
03
Poppin'C: hard work pays off
"I'm from Switzerland and popping started in Fresno, yet I have a name in the game, and I'm known worldwide. The key is to be focused and never give up. Don't be in a hurry. Hard work always pays off, so practice hard. The way you stay at the top is to know your body and have a healthy lifestyle. Control your mind, stay strong and never ever stop."
1 min
Tour Lausanne with Poppin'C
Roll through the iconic spots Lausanne, Switzerland, has to offer with your dancing tour guide Poppin'C.
04
Kyoka: make sure to experiment
"Try to expand your horizons. Challenge everything and experiment. There might be things that you like or that you don't like. When you don't like something, try and think about why you don't like that specific style or move. Push yourself out of the box, expand your vision and this will elevate and change your dance style into different forms. Have confidence in your own choices despite there being so much information out there. Believe in yourself and find what is real to you."
2 min
Kyoka learns shorinji
Having trained with a kung fu master, hip-hop dancer Kyoka shows off her new shorinji martial arts skills.
05
Lil Buck: hone your skills while you can
"For a lot of dancers coming up, everything is moving so fast.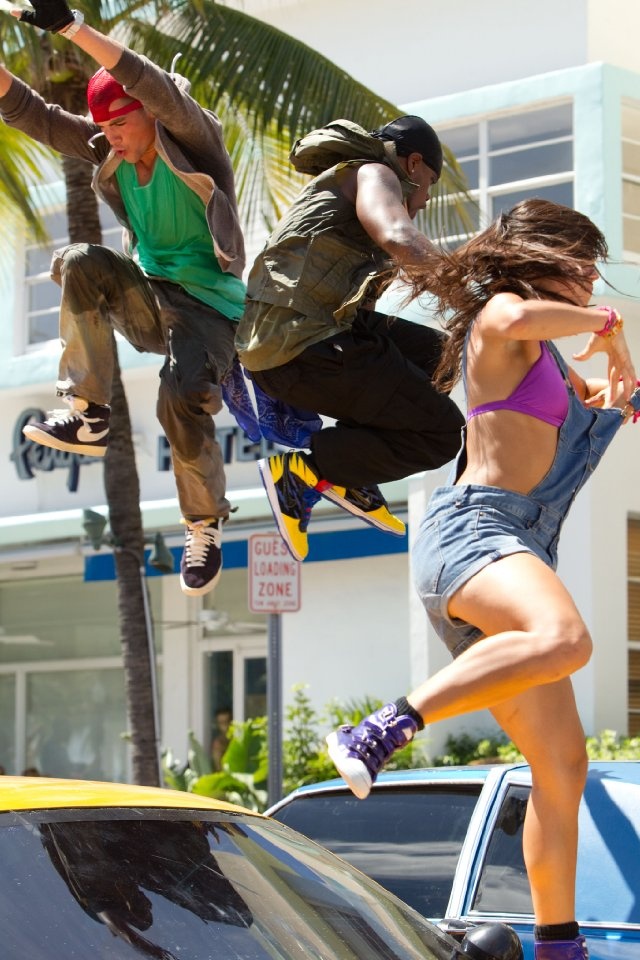 Because of social media, you have a lot of people looking for that instant gratification and being famous, fast. When I came up in Memphis, I didn't have the luxury of social media that could skyrocket me too early. I was forced to take my time. That's tough because you don't make a lot of money training for as long as I did, but as a kid, remember that you don't need it. Now is your time, without adult responsibilities like bills, to learn, absorb and push yourself in the studio as much as you can. That way, when the time comes to step out into the world and get it, the money and fame will come."
Lil Buck advises to take your time to learn while you can
© Alex Palmer / Red Bull Content Pool
06
Dassy: stay hungry
"Right now, it's so different from when I started. There's a lot of social media involved in becoming a dancer. Sometimes there's not a lot of patience. Dancers need to stay active and keep learning. It's not about 'I just want to be famous right away' you gotta put in the work every single time.
You have to go full out, not 100 percent but 1,000 percent every time – not just to get followers and look good for one post. That's not to say all social media is bad, but you need to learn how to make it work the most effective and honest way for your craft.
"I dance on a crew called Femme Fatale. When we started out, we had no intention of being a crew, but we put together some choreography and a video. That video got 40 million views on YouTube. That opened up so many doors for us and put us on the map. However, I want dancers to know that social media isn't everything."
5 min
Femme Fatale
Watch popping trio Femme Fatale's performance during the Red Bull BC One World Final Zurich 2018.
07
Angyil: ignore the haters
"The best advice I could give is to be strong. There's going to be a group of men, or many men and women, who are going to come against you. People might say things about your character, lie, and try to stop your dreams just because they're intimidated by your talent.
So I would definitely say, don't let the compliments distract you and don't let the insults affect you. Don't give up for anyone."
3 min
Angyil's style
Meet American hip-hop dancer Angyil. She's felt moved to dance for as long as she can remember.
08
Majid: never rest on a battle win
"Never rest on an achievement or a trophy. Always be dedicated and put your heart and soul into it. Focus on enjoying the process, not the end goal. In the end, if you enjoyed the process, you will learn much more and take way more from it than what a battle win or goal will give you."
3 min
Introducing Majid
Meet German hip-hop dancer, Majid, who's a wildcard at Red Bull Dance Your Style World Final 2021.
Majid
09
Kid Nimbus: find balance
"The most important part of finding balance as a dancer is that you have to acknowledge your intention.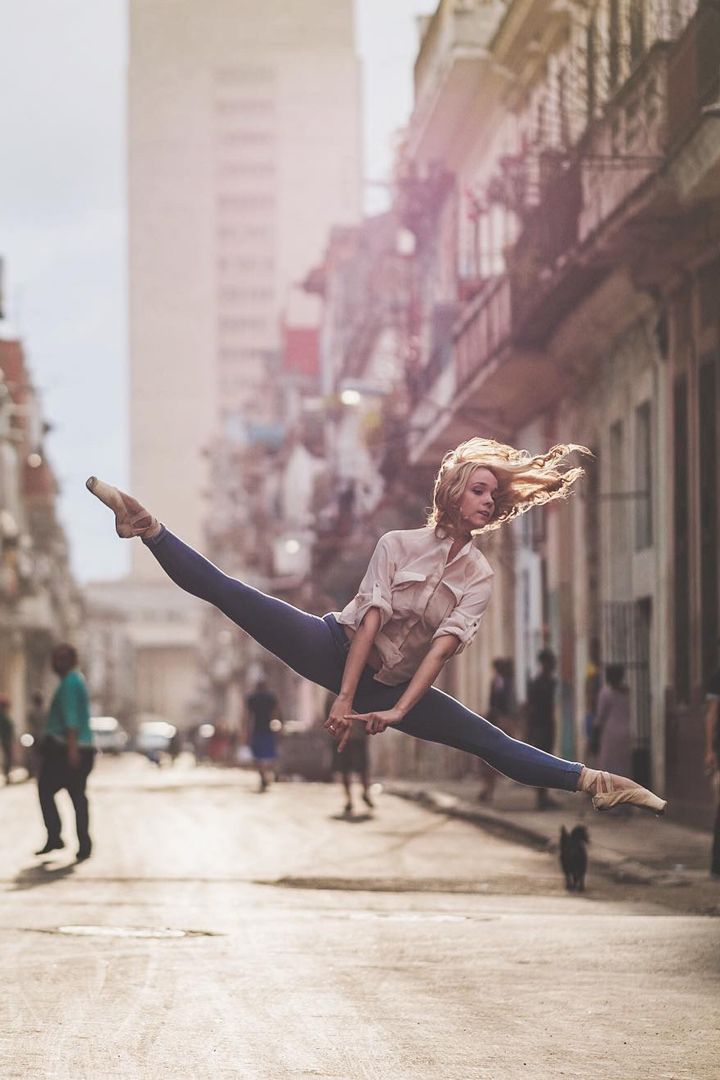 Are you dancing to win, or are you dancing to express yourself? It is possible to do both. But a lot of the two motives can conflict. Whichever way you decide, sit with it for a second and make sure that you've decided it for real. Taking your time doesn't just mean moving slow. It means allowing your mind and body to sync up so they can move as one. If you're being yourself and being vulnerable in your movement, it's more than likely you're not going to care about a win. And in my honest opinion, you shouldn't."
Kid Nimbus emphasizes the importance of knowing your goals
© Chris Hershman / Red Bull Content Pool
10
SHEopatra: send a message
"Whether or not you have a platform as a dancer, you can say something. The message I want to send with my dance, and my art, is absolute freedom. I want to make dancers feel proud and free about being a woman. I want dancers to feel proud and free about being black, about music and about moving their bodies however they want to move them.
I want to inspire dancers to be prideful in their purpose, don't compromise it and unleash it. Do something with it, create with it, expand the world with it."
3 min
Introducing Sheopatra
Meet US hip-hop dancer, Sheopatra, who's a wildcard at Red Bull Dance Your Style World Final 2021.
Part of this story
Street Dance classes - 5 tips to help you to grow
Contents
0.1 What is Street Dance?
0.2 So what does 'street' mean?
0.3 Ok. So what was I learning in Street dance classes?
0.4 Who's teaching us?
0.5 What SHOULD I be learning in Street dance classes?

1 THE 5 TIPS TO STREET DANCE GROWTH
2 1) What do I want to achieve?
3 2) Find a favourite

3.1 3) The Music – Street dance songs

4 4) Attend a dance event
5 5) Join a community
6 Conclusion
What is Street Dance?
For the short answer visit our post here where more than 10 street style dances are listed.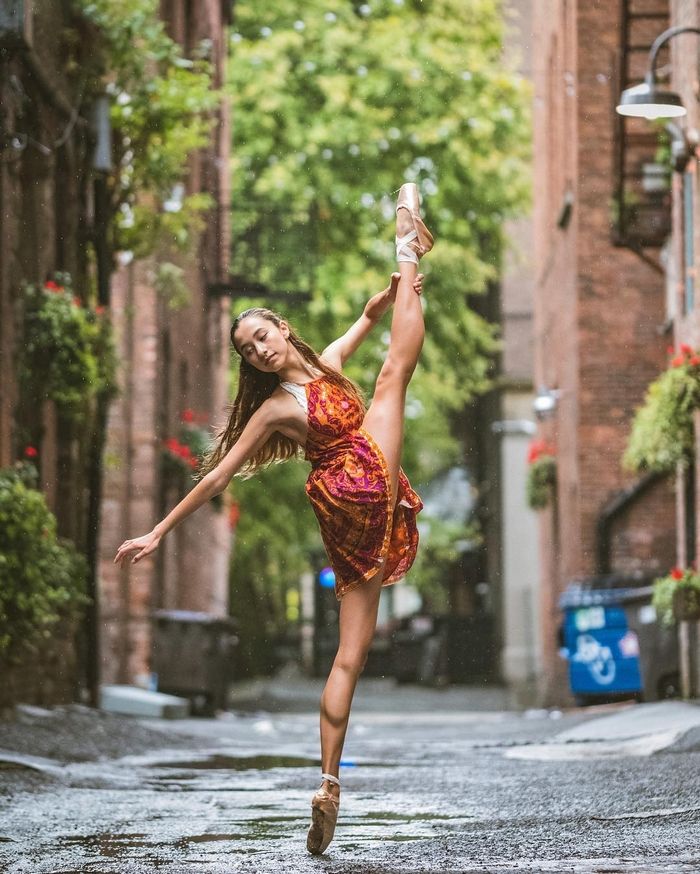 In this post we'll learn more about what street dance classes are actually teaching and 5 ways you can maximise your experience!
Before we go on, you can fast forward to booking our classes here if you wish.
So what does 'street' mean?
According to Wikipedia, 'Street Dance' is: "a dance style that evolved outside dance studios in any available open space such as streets, dance parties, block parties, parks, school yards, raves, and nightclubs."
With tap dance being widely recognised as perhaps the original street dance from the 1800's, we can appreciate there is a lot to learn.
The Wikipedia entry goes on to talk about 'improvisational' and 'social' aspects of these dances.
This is just a theory, but if the class you attend never:
Allows improvisation
Encourages social interaction
Feels like it came from one of the 'locations' listed above
Or seems 'random' or not steeped in any particular form
.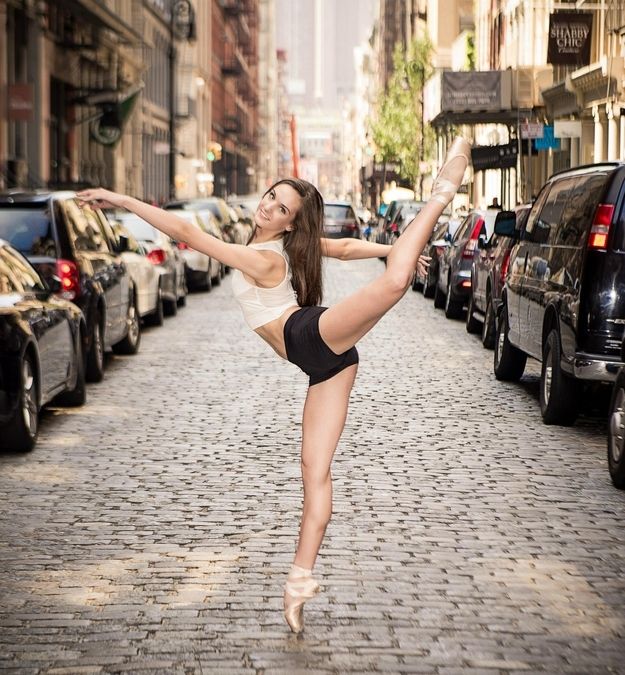 .it may not be a street dance class.
Ok. So what was I learning in Street dance classes?
If your teacher warmed you up and taught a routine without referencing any particular movement vocab..it was a choreography class. If your teacher doesn't give you solid tools to develop your freestyle..it's a choreography class. And if you can't use what you learnt in class at the club this weekend..you took a choreography class.
To be clear, here at B-Better we LOVE choreography! Without choreography our team, Manifest Nation, would be a battle squad only. However, if you arrive at a class hoping to develop in accordance with your personal desires, you may not get that. Choreo-centric classes have their place, and we think that should be celebrated. A class called, 'Move like MTV', may not be focused on helping you unlock your personal style. That is ok, as long as it's clear 🙂
To quote Kenrick Sandy, MBE:
"I'm no purist, but if you don't understand where it came from, you're just another person jumping on the bandwagon. We need to appreciate and respect the art form"

The Guardian, 2010
Who's teaching us?
The tricky thing about street dance classes is that anyone can start one. They can also teach whatever they like. The beauty of dance is that it's for all people of every walk of life. It's important, however, to be informed by those who really understand their craft.
I wouldn't book a personal trainer unless I'd seen some certification or something that supports their credentials. Neither would most of us. There are some teaching qualifications out there for Street Dance, but passing a course only has certain merits. There is little substitute for being able to 'get down'.
It's not necessary for your teachers to be able to freestyle…but it's nice if they can. Demonstrating moves is important, but aren't we even more inspired to see them in use? In the UK we are super respectful to everyone, but it's good to ask these questions (even internally!).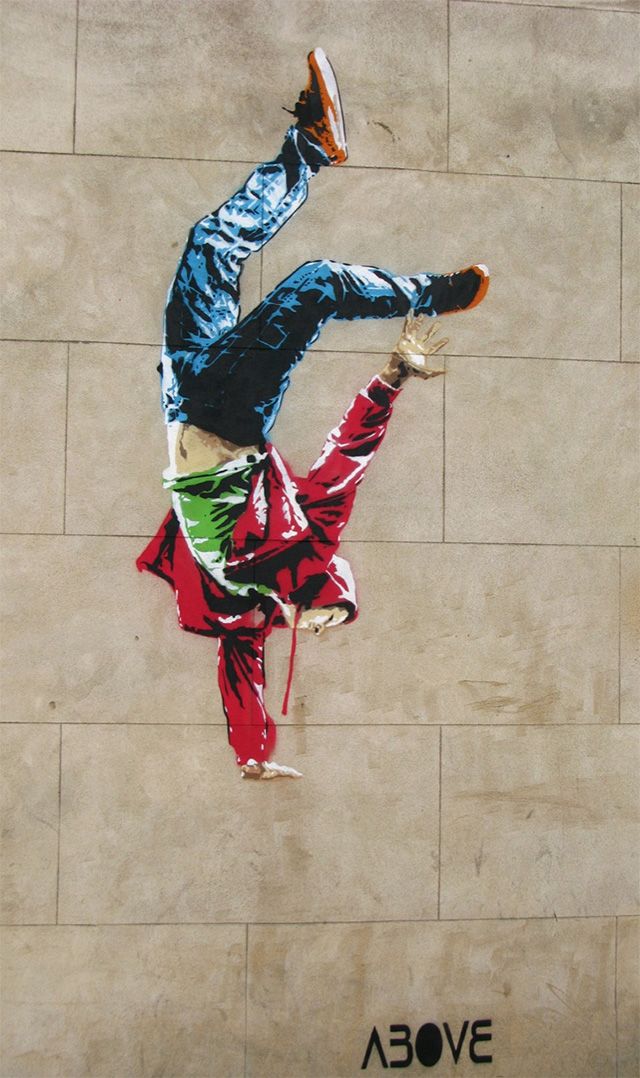 At B-Better each of our teachers specialises in at least one recognized street style dance. This greatly benefits our students because:
Their development will be steeped in something solid and substantial
Different dance techniques can be referred to other things (e.g. "this comes from locking.")
From a real foundation, freedom can be found
You leave the class with real knowledge. Not only of the move and background, but also of how YOU can use the move.
If we have to send a cover teacher, you never know what goodness you'll get to learn!
In this era, your teacher is probably on social media and their skills and / or background is easily discoverable. Look them up, so you know what to expect when you attend their class. You may be pleasantly surprised!
View this post on Instagram

A post shared by alexferrelly (@alexferrelly)
What SHOULD I be learning in Street dance classes?
There's no real set rule to this, but at OUR street dance classes one can expect:
A clear understanding of what is being taught (even if you can't do it right away!)
Technique broken down with distinct labels for each move or theory
Music that encourages your body to respond in a particular way. For example, we have seen people who love Popping, that learnt on House music. When we put on the Funk music, their style evolved immediately.
Exercises specifically designed to help you explore your way of moving.
Other exercises that involve working with others
Real-life tools and freestyle theory so that you can feel comfortable in social situations
A host of other delights that are more easily observed on our Instagram. Check out #DanceTeacherHacks too!
We love choreography too, though. Typically, we use choreography in our classes for two reasons:
To reinforce a point. This may be a combination of moves we've used or a theory explored in class. The choreography is used to help you 'get it'.
If there is a performance opportunity, we get our students show ready!
Let's look at some ideas of what can augment your in-class experience. Firstly…
THE 5 TIPS TO STREET DANCE GROWTH
1) What do I want to achieve?
You've decided, "I wanna dance.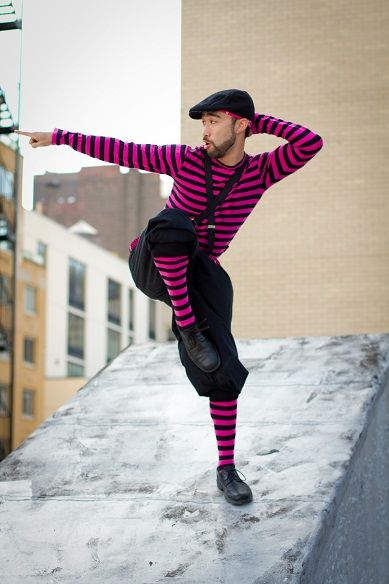 I wanna work it!" That's the spirit we like. But have you thought more specifically about what you'd like to experience? Most people attend dance class to:
Gain confidence (body, mind and soul)
Work out
Socialise and meet others
Acquire a new skill
For the fun of trying something new. Self discovery
We will expand on this another time, but with these ideas in mind we can ask ourselves, "What would I like to achieve?"
Now, it's likely at your class that a number of these things listed above will happen, but it's good to come with some kind of plan. Knowing what we want helps us to focus and really embrace the experience.
Once we know what we want, it can pay to…
2) Find a favourite
J-Lo? Chris Brown? It's a natural part of human nature to admire others. Some of us may even idolise others, but the base appreciation for talent is the same.
Find a person or idea that really resonates with you and embrace the energy it brings.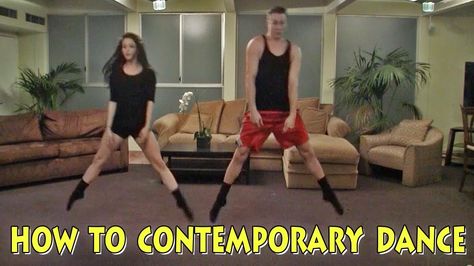 With this in mind, you may find it easier to 'develop your style'. We ALL come to class ready-packed with our own style and the hope is that the class helps us unlock it. At the same time, we want to develop new ways of moving we hadn't previously explored.
Once you discover someone who inspires you, try to pinpoint what it is that speaks to you about them. Is it presence, technical ability or unpredictability? Maybe there was one moment in time that made you think, "I'm gonna do this." Maybe your inspiration is a whole form or way of moving. Whatever you are attracted to gives you ideas and helps you to develop. I mean, these robots sure have some ideas.
Now that you have the spark, it might be worth thinking about…
3) The Music – Street dance songs
Although in reality you can dance to whatever you like, we'll break down a few kinds of music that 'go with' street dance. This is by no means an exhaustive list, but it'll get us somewhere.
Hiphop – Comes in a lot of different forms. The good news about hiphop is as music evolves, dances evolve with it. You could try Eric B & Rakim for 80's beats. Maybe MC Hammer , Nice and Smooth or Ice Cube for 90's bounce. For the early 2000's perhaps Eminem, Kelis or Soulja Boy. Current artists may include Drake, Young Thug, J.Cole or Ron Browz.
Funk – Put a swing in those hips with modern funk artists include Bruno Mars , Tuxedo and the resurgent Chaka Khan. For something with more snap, for the poppers among you, try Chromeo or Fingazz. For a smooth groove try Jamiroquai or Brand New Heavies.
House – The pulsating heartbeat. Try Dennis Ferrer, King P, or John Tejada. For a more contemporary sound, try Disclosure. Here is a full playlist of House for you.
Dancehall / Afrobeat – The sound of the times. Try Konshens for Dancehall or Wande Coal for Afrobeat.
With the music in mind you'll know what to listen out for when you..
4) Attend a dance event
Vicious Victor & B-Boy Pocket, SG BBoy Champs, 2016
Attending dance events has several merits! At these platforms we can experience our greatest inspiration.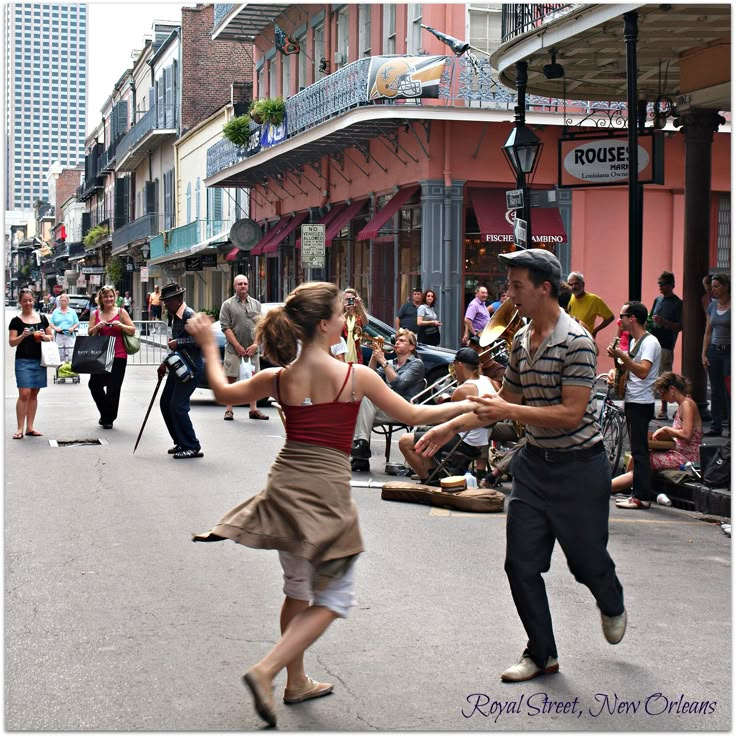 It's one thing to take a class but another to see what's out there. Dance events typically include:
Showcases – These could be in a theatre, at a festival, on the street, immersive or otherwise. We can expect to be standing or seated in one place and appreciate the art.
Battles – Or as some people call them, 'dance offs'. 2 or more people competing to win with the outcome decided by qualified judges. We will cover battles more in a future post, as the battle industry is rich and ever changing. For now, find out how Breakin' at the Olympics may affect the dance scene. A hotly discussed topic.
Parties – Some club nights are dance-centric and a great place to observe people 'getting down'.
We expand on some of these ideas in our post about street dance for adults. The natural evolution of attending a street dance event is to…
5) Join a community
The Bridge, annual street event by Scanners Inc
We're not talking about just Facebook groups here.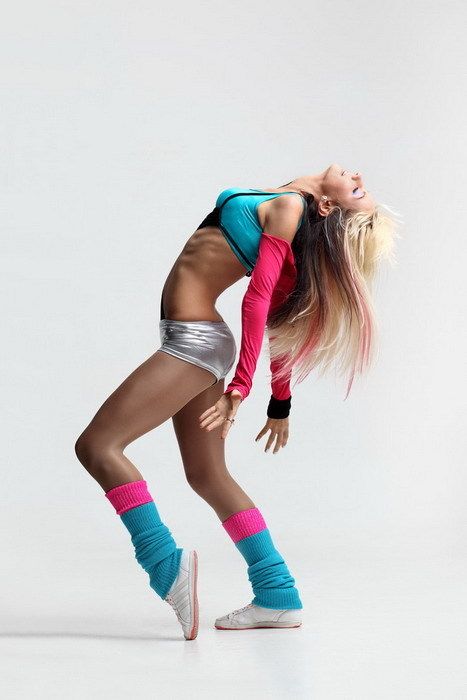 Attending events is a great way to get connected to others and getting involved is even better.
Find people to practice with
Tell those you admire what you appreciate about them
Post a video of your training and ask for constructive feedback
Attend events and participate
Hang out with your teachers, socially. They have much more to share than just what you learn in the dance class
Try to make dance part of your daily life
Explore different styles and movement (e.g. capoeira)
Perhaps the greatest thing about being part of a community is that you might not even need to take classes after all! Around the world there are dance enthusiasts who have never taken any formal training. The love of dance is enough.
Have this in mind when considering your entry to dance. The world is your oyster! Street dance classes can have great utility in real life.. but so does real life! Watch this video on the Coney Island dance community in New York.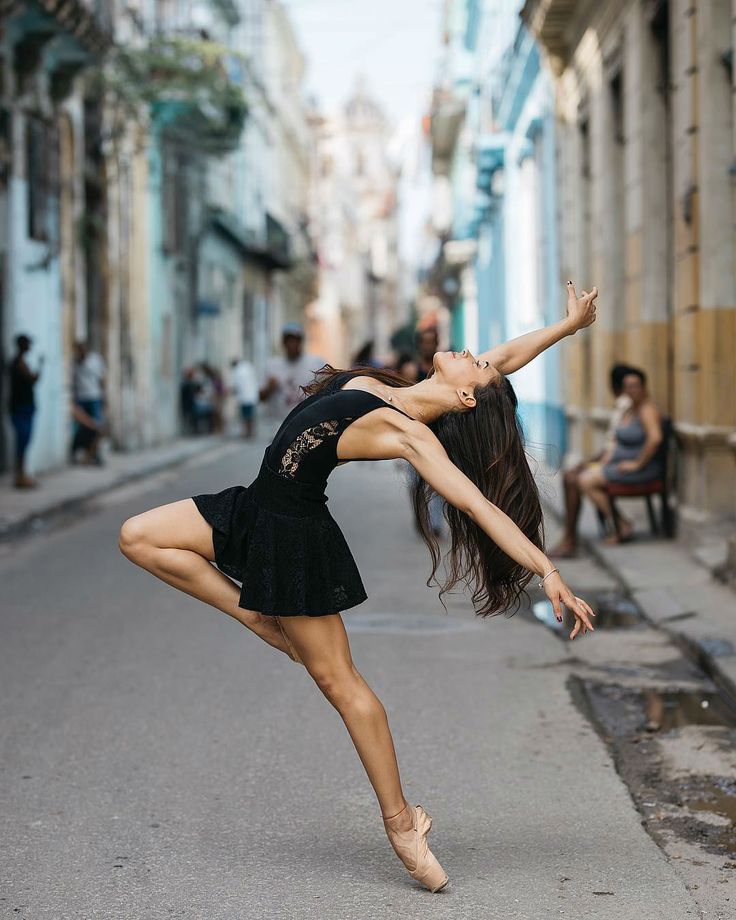 Street dance doesn't get much more 'street' than this.
The social aspect of street style dance is what makes the worldwide community tick, so to echo the thoughts above, your street dance class should be a segue to this kind of freedom. In dance, the love of music puts the 'unity' in 'community'.
Conclusion
Perhaps now you have more questions than ever about your street dance experience. Where should I go and who should teach me? What should I learn and how will I use it? And what the hell is Dancehall?! Check our directory of street Dance slang here.
To summarise the most important points to improve at street dance:
Figure out what you'd like to achieve
Do some homework on your teacher
Once you have the class, get yourself some music to practice to
Attend some dance events occasionally
Communicate with others – both veterans and newbies
Be inspired by dancers you admire
ENJOY
Here at B-Better, we encourage all of these things and wish you luck on your journey into street styles.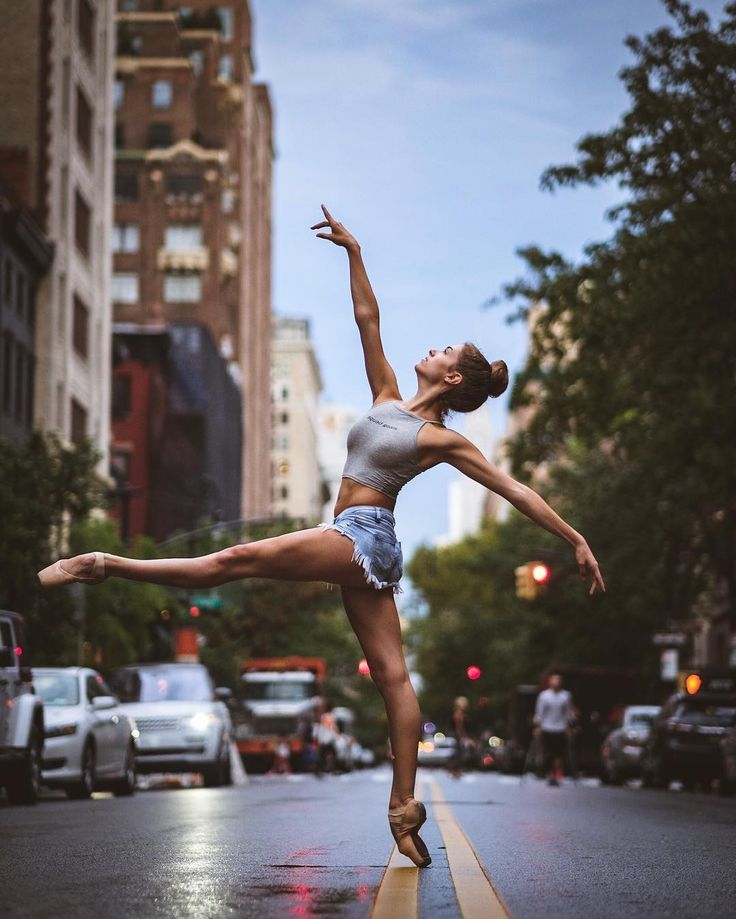 Have a grand day,
Damien, B-Better
Return Home
How to become a dancer who does not interfere with anything?
Who is a dancer? A person who moves his arms and legs to the beat of music or his own internal rhythm is the simplest definition. From the point of view of art, the body is the same instrument as the cello or violin. This instrument expresses emotions, feelings and moods. Dancing is no less an art than wielding a brush. The harmonious unity of the mind, soul and body is important here.
Someone thinks that the ability to dance is an innate talent sent from above. This is not always the case, everyone can become a dancer. Anyone who loves music, who enjoys moving to it, is in fact already a dancer, in the broadest sense of the word. However, to become a truly professional dancer, you need aspiration, desire and perseverance.
As a rule, the title of a professional is given to someone who has studied several years in a dance class.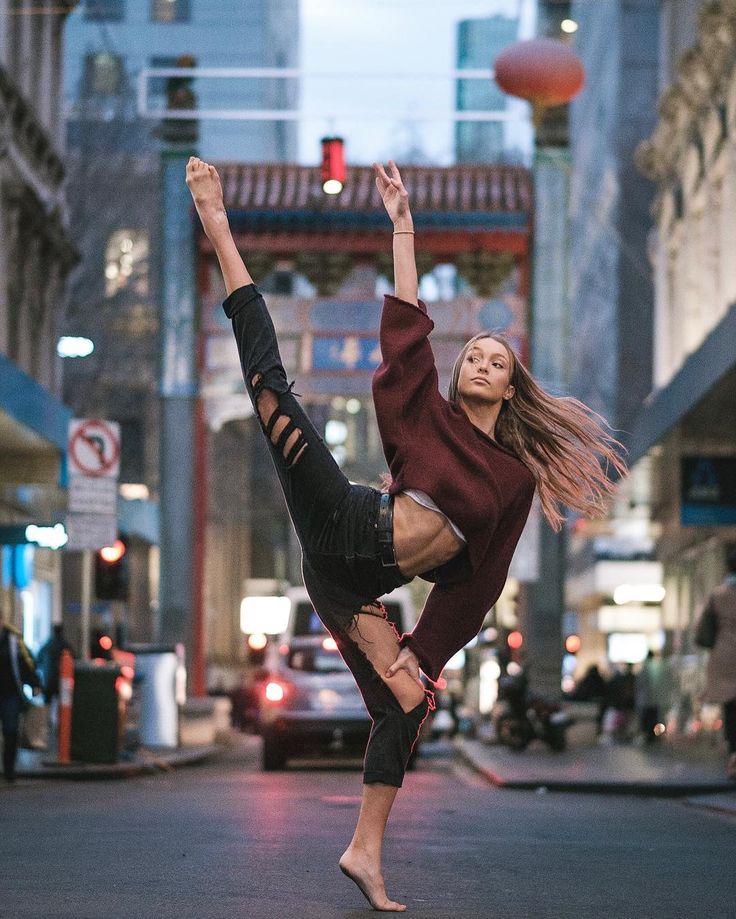 Behind him are more than a dozen performances on stage, knowledge of the names of all dance movements and a pack of costumes on hangers.
When it comes to street dancing style, the academic school will not help here. A professional on the street is the one who dances the best in the area. Many people ask: how to become a street dancer? Only one way: watch and repeat. Watch how they do, what they do, what kind of music. Repeat at home in front of the mirror, over and over, until the result is satisfactory. The style of street dancing has long been on the stage, and you can learn it in studios with teachers. Of course, even when working in the studio, you cannot do without repetitions at home. You need to constantly hone your movements.
Success in the art of dancing directly depends on the goals set. Some want to dance professionally in the styles of Hip-Hop or Go-Go, others strive for a professional career in ballroom dancing, and others have long dreamed of participating in dance theater productions.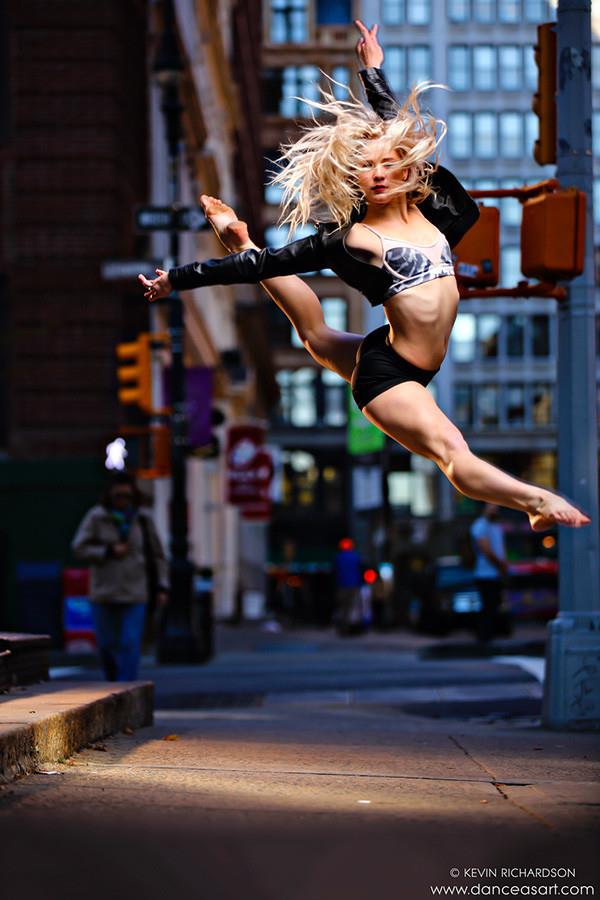 People who from the very beginning wonder how to become a professional dancer often become the leading choreographers and art directors of their own dance studios.
Where to get knowledge to achieve your goals? We have already talked about the method of observation and self-study, as well as classes in dance circles. Another way to learn is to participate in master classes by visiting specialists and dance competitions. Any professional activity, including dancing, requires the intervention of experienced teachers. Dance competitions will help you get the necessary criticisms and tips to improve your technique. Naturally, one must be prepared for disappointments. But not a single remark should stop a true dancer on the way to his goal.
When a person thinks about how to become a good dancer, he thinks about how to acquire technique and finesse of movement, while forgetting about personal qualities. But they are no less important than the baggage of knowledge and experience gained.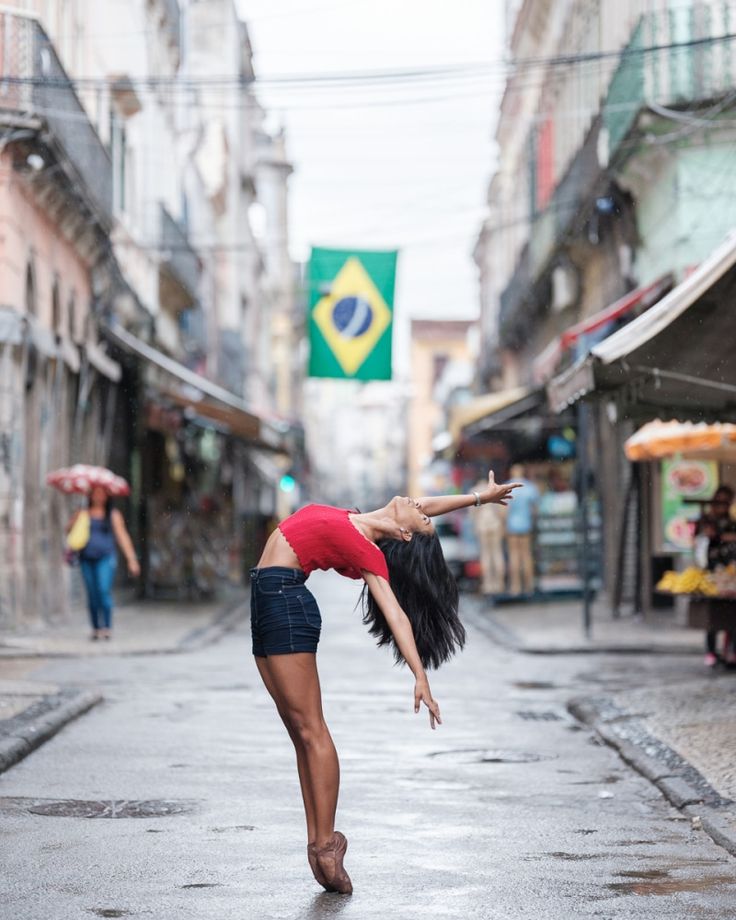 A lot is decided by the energy and charisma of the author of the issue. Does he have a talent, or does he mechanically repeat the learned movements? Is he lethargic or does his temperament make him get up from his chair and give a standing ovation? It is personal qualities that sound the very final chord that affects success.
Along the way, in the world of dance, physical abilities are improved, as well as spiritual traits of a person's character. Success in this field can boost self-confidence.
When deciding what events to go to and how to become a dancer, the main thing to remember is that you should like the dance style. The body should literally "tear to dance" with the sounds of salsa or flamenco. Dance revives energy and mood. After all, it is not without reason that there is an opinion that dance is life.
Sign up for free class
Just fill in these fields
and we will contact you
Hip-Hop DancingDanceHallTwerk | Booty DanceTwerk | TwerkGo-Go | Go-GoBreakdancePoppingJazz FunkStretchingHouse DanceBody WorkHigh HeelsBody MadeContemporaryContemporary DanceStreet DanceRhythmDanceHall KidsStreet DancingBooty Dance | Booty DanceContemporary ChoreographyKrump | KrumpLady's StyleWaacking & VogueRagga | RaggaClub DancingBaby DancingWedding DanceExperimentalIndividualVIP GroupsHip Hop ChoreoBallet / ChoreographyBooty Dance | Booty Dance Jazz Modern Street Dance Kids Street Dance Kids Pro0003
Dance Directions
Hip Hop Dancing
Hip Hop Dancing
DanceHall
DanceHall
Twerk | Booty Dance
All directions
Dancing from "A" to "Z": where, when and how?
Do you like to dance? Or maybe your child loves to dance? Then, for sure, you wondered about choosing a dance school, thought about where and in what direction it would be better to go yourself or give your child away.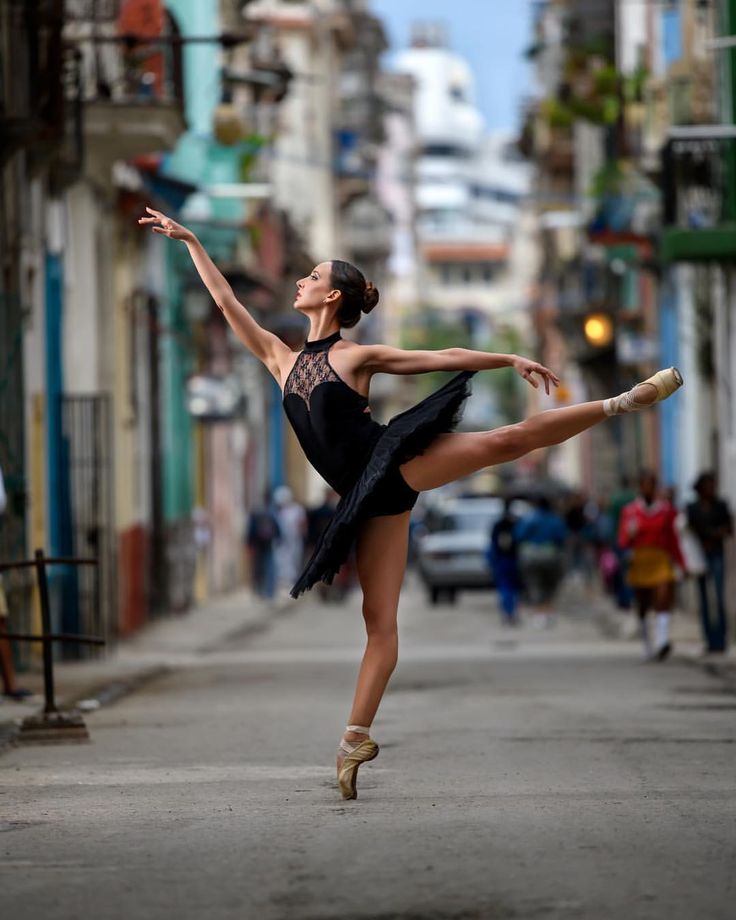 In this article, we have collected all the main questions related to dancing classes. Vladimir Sheremetyev, teacher and choreographer with sixteen years of experience, author of many materials on the history and technique of performing various dance styles, director of the Step Forward contemporary dance studio, Chelyabinsk, answers them. So, let's begin!
- At what age is it better to send a child to dance?
A lot here depends on the individual characteristics of the child, on the format of classes and on the dance direction that you choose for your child. If we are talking about children's dance classes, then you can try to start practicing at the age of three with the indispensable condition that the classes themselves will be held in a playful way, and a professional will work with the child.
At the same time, the question of individual characteristics and development remains open, because not all children at the age of three are ready for classes without the presence of their parents.
However, by the age of four, the vast majority are already quite successfully engaged in children's dance, they enjoy the lessons very much and have good results. Therefore, the answer to this question is this - send your child to a dance studio from the age of three or four and choose groups for children's dance. About why it is worth giving the baby to this particular direction, we will talk a little later.
— At what age is it not too late to start dancing on your own?
Practice shows that it is never too late to start exercising yourself, it all depends on your motivation, as well as on your health. Of course, starting breakdancing at sixty will probably be very difficult and traumatic. Therefore, decide which direction you like and which one is suitable for medical reasons. If you do not take age extremes, then you can say with confidence that middle age is not a hindrance. Even starting at thirty, you can achieve very good results in many types of dances, for example, in street directions.
Therefore, do not deny yourself and do not refer to the years, if you dream of becoming a good dancer, the power of your dream can work wonders. And if we are talking about classes for yourself and for the soul, come to the hall, no matter how much you have.
Summarizing the above, the answer will be this: when practicing as a hobby, there are no age restrictions for any dance direction. Most importantly, try to get into the group of your age so that it is comfortable to practice.
If you want to achieve certain results, to dance semi-professional or professionally, then for street dances such as hip-hop, popping, locking, etc., middle age is not a contraindication, on the contrary, you can learn to dance well at this age, you can achieve certain heights and gain public recognition. In the case of choreography, modern, ballet, as well as breakdancing, due to the high requirements for physical form, it is advisable to start at least at student age. The same goes for ballroom dancing.
- Should I give the baby to hip-hop or breakdancing?
A very interesting question often asked by modern parents. Hip-hop and breakdancing are all over the place now, they are shown on TV, children watch and try to repeat the bright movements. But does it make sense to send a baby, that is, a child under 6 years old, to these types of dances, is it worth paying for such classes? Our opinion boils down to the fact that it is definitely too early to dance hip-hop or breakdance at this age. If you want your child to not just jump at home and in the gym, but really learn something, it is better to enroll him in a children's dance. There are several reasons for this:
First of all, both hip-hop and breakdance are technically quite complex and young children usually do not have enough attention and concentration to learn the elements correctly. It is necessary to send the child to a place where he is given material of adequate complexity that he is able to perceive.
For even if you enroll him in a dance group just for the sake of the child spending energy, then isn't it better to combine this waste of energy with learning something useful, something that he can adequately learn in his three to five years?
Secondly, at this age, children need to be engaged in a playful way according to appropriate methods, and street dancing does not imply this. Toddlers need to be given rhythm, develop physical abilities and coordination through activities that they understand and for which they are ready.
Now there really are dance schools that take students to hip-hop almost from the age of three. But you need to understand that this is done only because of the presence of demand in the market, because demand dictates supply. There will be no real benefit in three or four years from such classes. On the contrary, an inexperienced and young teacher, of whom there are a lot of street dance teachers, can bring certain harm, discourage the child from any desire to dance in principle.
So if your kid really likes street dancing, be patient for a couple of years, but until then, send him to a children's dance. There he will spend this time with benefit and, subsequently, he will come to hip-hop or breakdance with good preparation.
— What are the criteria for choosing a dance school?
Despite the fact that there may be several main criteria for choosing a dance school, the main one will always be the professionalism of the teaching staff. And here you need to pay attention to the following factors:
1) Mentor's age. Dancing and teaching dance is for the young, so basically it's okay if your choreographer is only in his early twenties. But if he or she is under twenty and is teaching children, then it makes sense to consider what such a young person can really teach a child - although, of course, there are exceptions. In the case of classes for adults, here, as a rule, everything is not so strict, because it is usually easier to find an approach to accomplished people.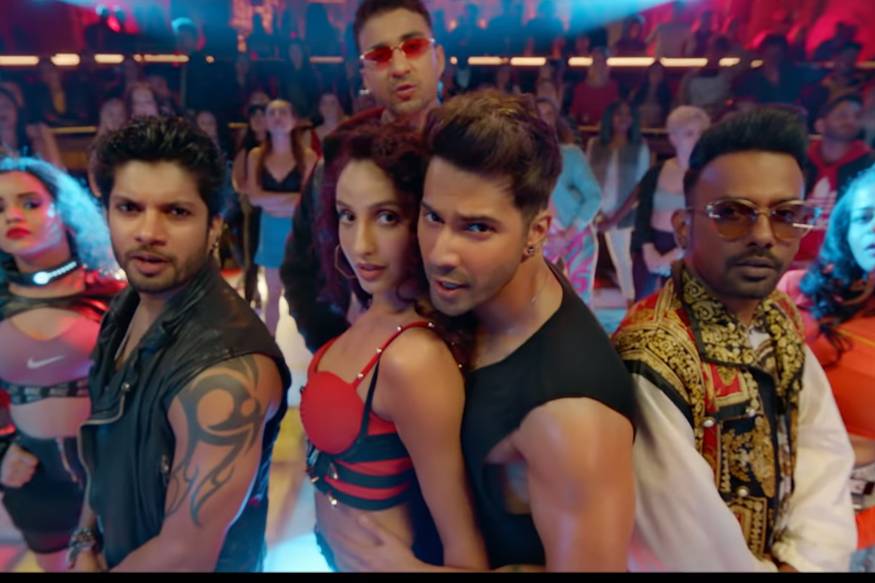 But, one way or another, you need to pay attention to it.
2) Vocational education. Ask if the teacher has a professional education in the dance field or if he is currently receiving it. When it comes to choreography, ballet, modern, ballroom dancing, secondary special or higher professional education is a big plus. If we are talking about street dancing, hip-hop or breakdancing, then there are no such subjects in educational institutions, so you should pay attention to other things.
3) Achievements. Many dancers, especially young people, like to brag about their own achievements at various competitions and festivals, prizes, trips, and so on. However, let's remember that the victory of a person in any dance event, although it speaks of his own dance level, does not mean at all that he is a good choreographer, works well with children and can really teach dance. Therefore, it is worth paying attention to what results the students of this choreographer achieve.
4) Manner of communication.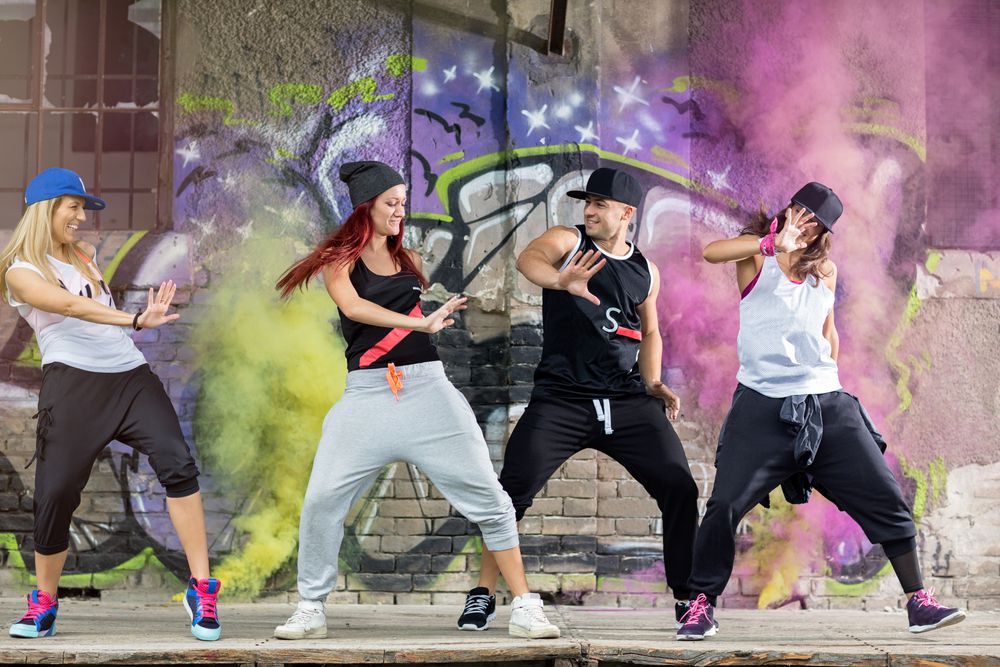 In our opinion, this is one of the most important criteria. A person must be able to communicate competently, find a common language with children and adults, and be bright. Then you will like classes and this will give additional motivation to classes.
In addition, a good dance school always has a dance teaching system, programs that teachers work on, and intra-school events that you can and should attend. If this is the case, then the school management is really working for the good and it is worth enrolling in such a studio.
Among other criteria for choosing a dance school, we note the convenience of the location and the adequate cost for the services provided. But still, let's say that the main thing is always the mentor himself and the general system of work built in the dance school. It is better to overpay for quality and a good result than to give a lot of money and be disappointed. Therefore, analyze, understand whether you and your child like the classes and do not be afraid to praise the studio and its employees who really work for you.
— What should I wear to dance classes?
The question is purely technical. It all depends on the style of dancing that you will be doing. For choreography, these are, as a rule, leggings and a T-shirt for girls and a T-shirt and sports trousers for men. They practice this type of dance often in socks or barefoot, or you can wear ballet flats.
If we are talking about street dancing, then it is always enough loose clothing that would not hinder movement - a T-shirt and sports trousers are fine, as well as sports shoes, sneakers or sneakers, on your feet.
When we talk about children's dance classes, the kids get gymnastic leotards (or shorts and a T-shirt for boys), and Czechs or ballet flats are put on their feet.
Well, adults can dress for classes in popular dance styles the same way they would dress when they came to fitness.
— How long does it take to learn to dance?
A very ambiguous question that, nevertheless, interests many.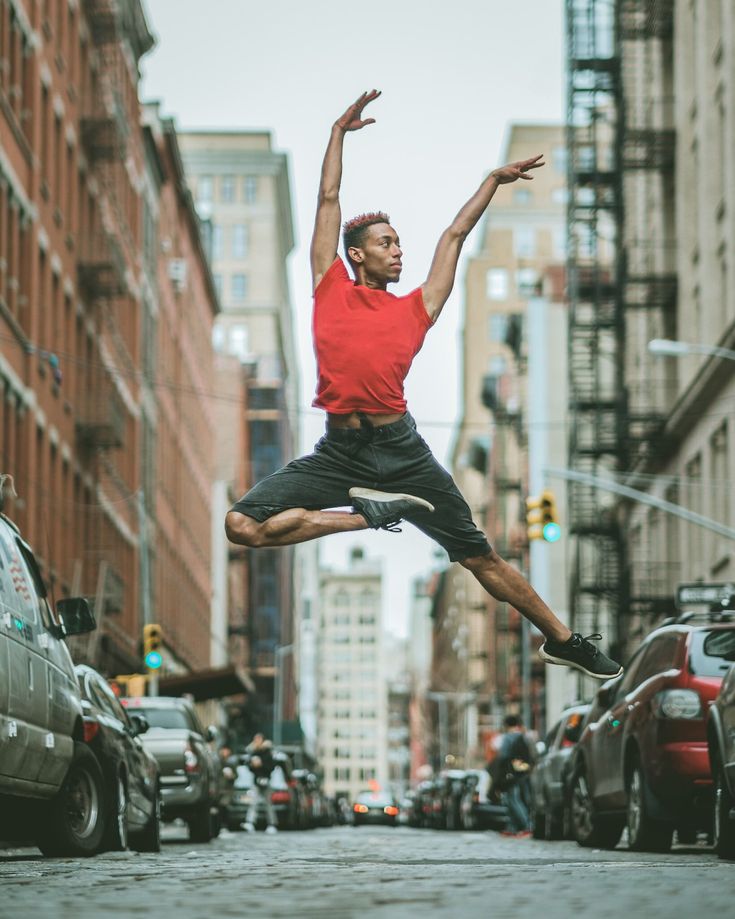 What does it mean to "learn to dance"? For some, mastering a couple of dance moves will be enough to shine in a disco, while others need a big stage.
Therefore, you must first decide on the purpose of the classes. If we are talking about street dancing, then decent results can be achieved, as a rule, after a couple of years of regular classes. Of course, a lot depends on who leads the classes and on your own abilities, but on average, in the second year you will no longer recognize yourself in comparison with the past, and in the third year you will dance very decently, if only you yourself want to. The same can be attributed to any classes at the amateur level - subject to such an important condition as regularity, the results will appear fairly quickly.
In the case of serious choreography, ballet and professional activities in general, get ready for the fact that it will take years and there will never be a limit to perfection. Although the first results will also appear in the second or third year of study.
— How often do you need to practice dancing to get results?
The regularity of any activity is very important! It is clear that the more training, the better. But what is the optimal schedule in which the result will be achieved and you yourself or your child will really develop and learn to dance? We'll talk about this below.
So, at least, classes should be held twice a week for one astronomical hour. Moreover, it must be borne in mind that the break between them should not exceed three days, otherwise all the studied material will be forgotten.
If there is an opportunity to study three times a week for an hour and a half, this is very, very good. Such activities will help keep yourself in a constant tone, and this tone is extremely important in order to grow in your favorite business.
And, of course, the more classes, the better. If with a schedule twice a week for an hour you will get a certain stable, but small, result, then by practicing every day for two or three hours, for example, you will almost certainly achieve great dancing success soon.
It should be borne in mind, however, that regular classes in the gym do not at all cancel the desirability of studying at home. If, say, your child goes to a children's dance, then at home it is quite possible to dance with him a little, ask him to repeat what was learned today in the studio. Well, if you do it yourself, then homework, practicing various movements, stretching will become an integral part and even a guarantee of progress.
— Why do we need dances, what do they develop? What are the medical contraindications for dancing?
When coming to a dance or bringing a child to a dance school, it is very important to understand whether the classes will be beneficial. In addition, if you know what physical and mental qualities, motor skills develop certain dance styles, this will undoubtedly help you make the right choice.
Let's start with the choreography. Classes in classical and modern choreography, ballet, ballroom dancing help to form a muscular corset, correct posture.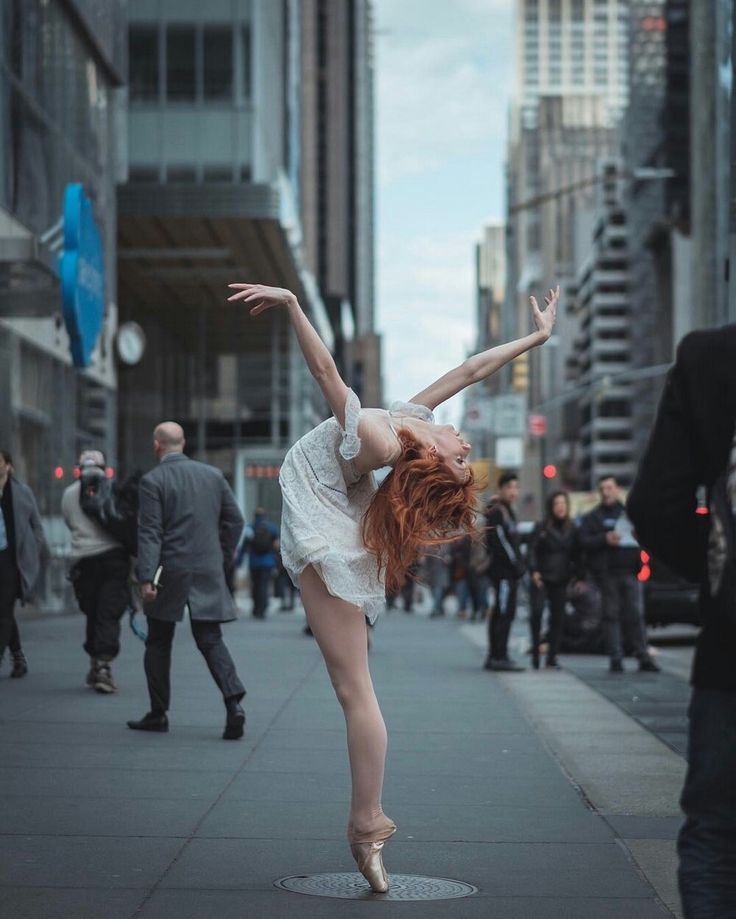 In addition, great attention is paid to stretching. Therefore, if you want to be slim and easily sit on the twine, welcome! However, it must be borne in mind that the same stretch has certain nuances. For example, if by nature you or a child have long ligaments, then it makes sense not to stretch, but to perform muscle strengthening exercises, and to do physiotherapy exercises in parallel.
As for street dances, namely hip-hop, locking, popping and other similar dance styles, their undoubted advantage is that they teach you to relax and control your body, relieve muscle clamps, improve coordination and help you learn a sense of rhythm. It is no secret that many diseases, in particular, diseases of the spine, are associated with the presence of muscle clamps in various parts of the body. These clamps are formed very often under the influence of psychological factors. For example, if you pay attention to the cervical spine, to the shoulders, then with a high degree of probability you will notice that your shoulders seem to be slightly raised, moreover, you were not aware of this before.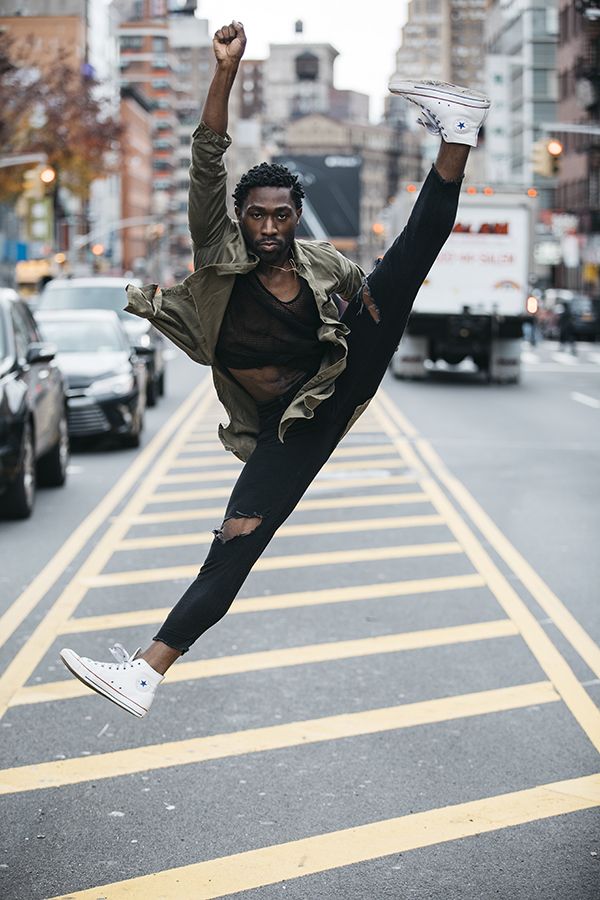 This is one of the typical muscle clamps, which is a reaction, including to everyday stress - remember a cat or dog that bristles in case of danger. Despite the fact that we are not aware of this clamp, it keeps the neck muscles in constant tension, spasms them, and it is the neck and cervical spine that contain the arteries responsible for the blood supply to the brain. That is why it is so important to learn to relax, relieve muscle tension in your own body and, in this way, help yourself to relieve physical stress. Street dancing is an indispensable assistant in this regard, because the technique of performing the same hip-hop requires control over the body and a certain tone, associated, among other things, with muscle relaxation.
If we talk about practicing such a demanding physical form as breakdancing, then here a contraindication may be diseases in which it is undesirable, say, to lift weights. However, of course, it is better to clarify everything with a doctor. At the same time, this style is an excellent, if not the best, means to strengthen the body, muscles, develop flexibility and endurance.
Probably, only gymnastics can compete with him in this, but breakdancing is also a dance, and dancing is always more interesting! Therefore, if you want your child to grow up strong, strong, do not be afraid to sign him up for a break.
Summarizing the above, we can say that the physical and other benefits of dancing are always obvious. Although it also makes sense to first consult with a doctor you know about contraindications. But in the vast majority of cases, even the presence of any kind of disease is never a factor that prevents people from dancing. You just need to do it wisely, carefully and under the guidance of a competent mentor.
- What do you do when you don't seem to be getting anything?
Many who have been dancing for a while begin to wonder how well they dance. Often these thoughts come a few years after the start of classes and, sometimes, force someone to quit classes, because, in their opinion, they do not succeed. Let's look at a few key points to dispel this myth.
First, in dancing, as in any other activity, you must have patience. Immediately, after the first lesson, no one ever becomes a champion. The main thing is to practice regularly, persistently and enjoy the process itself. Then the result will not keep you waiting.
Secondly, the assessment of one's own result is always subjective and depends on who we compare ourselves with. Let's say, before I started doing modern dance, it seemed to me that some guys at the disco dance very well, but I can't do anything. But very soon I outgrew them, and I begin to compare myself with a coach, and then with champions, world celebrities, the best of the best. It's good to look up to the stars, of course. But when evaluating yourself, look back and look at the whole path that you have traveled. Isn't that the result?
Thirdly, there is another nuance that is not so obvious, but has a huge impact on self-esteem. Its essence is that in the course of classes, especially over the years, the nature of the material studied, the acquired skills, changes.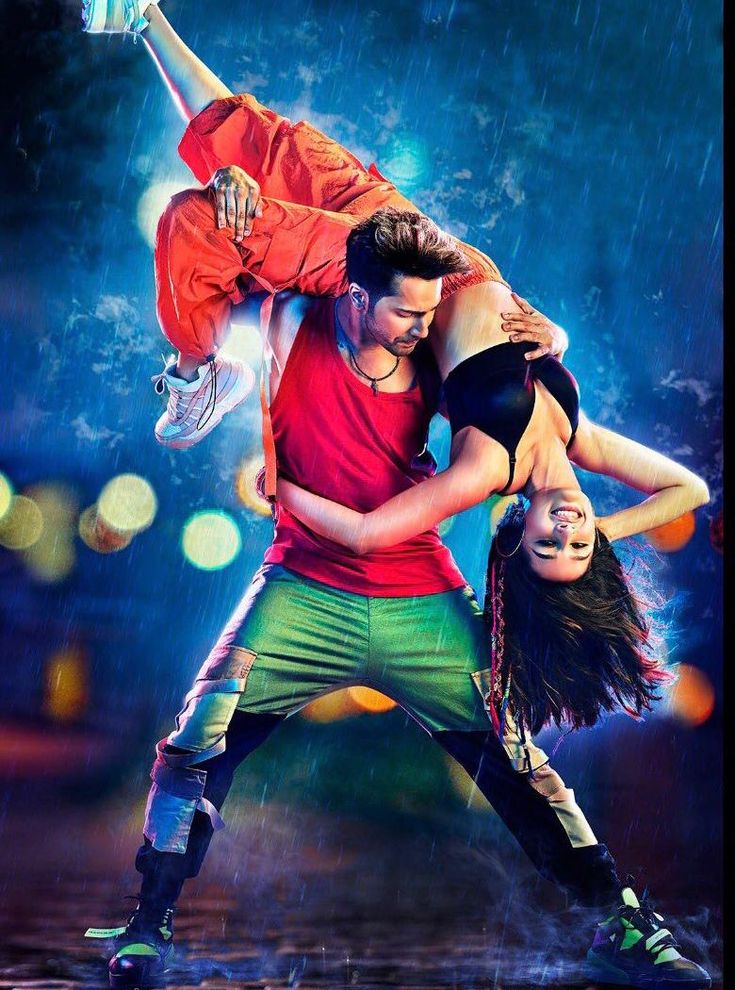 Accordingly, the evaluation system should also change, and this often does not happen. A simple example is when a person is just starting to dance, he learns the basic steps, movements. And, pretty soon, he already sees the result - so I didn't know how to do anything, but now I'm already dancing. This is great. But years pass and the same person, continuing to practice, asks himself: "the years go by, but I still dance the same." And he concludes - "probably I have not achieved anything." The mistake is that people do not always realize that if knowledge of the dance base comes at the beginning, then over the years the technique is honed and their own style, their own understanding of dance is developed.
So remember, if you continue to dance and give yourself and your heart to it, you will continue to develop and will do it better and better. Do not quit what you started, because it is not in vain that they say that the one who walks will master the road. The one who has perseverance and will will always be the winner!
© Vladimir SHEREMETEV, 2016
Any reprint of this material is allowed only with the knowledge and consent of the author.