How to become a famous dancer on youtube
How YouTube Can Help You Get Professional Dance Jobs
You're at a professional dance audition surrounded by dancers you've idolized since you first started dancing.
Other than auditioning for pieces on your community competition team, you've never experienced a fast-paced audition like this.
And yet, here you are...
Wait, how did you even get here?
Believe it or not, this happens quite a bit!
Many dancers who came from the "community" are getting their work noticed on YouTube and are being offered professional dance gigs.
‍See Related Article: Watch Justin Bieber's PURPOSE: The Movement And You'll Understand What It Means For Dancers
‍If you're interested in professional dance jobs, keep reading to see how to make YouTube help you make the transition.
1. Always record yourself
Dance videos are pretty much dancers' resumes.
So collect material to build up your resume whenever you can!
See Related Article: 5 Best Cameras For Recording Amazing Dance Videos You'll Love! (For Every Budget)
Keep track of the groups you're in during classes and workshops, then find that footage when it is posted.
If a class you're taking is not being recorded, CLEAR IT FIRST with the studio / choreographer if it's okay to take your own footage.
If they say yes, ask someone to record you performing in a group.
This will also give you on-camera experience so you are more comfortable in front of the lens.
Some auditions may ask for you to self-tape yourself freestyling or showcasing some of your signature moves.
Either way, you will always benefit from practicing your performance in front of a camera.
2. Format your YouTube channel like a pro!
Visit your favorite dancer's YouTube page.
Chances are, it's organized in categories that are easy to navigate.
See Related Article: How YouTube Gives Artists The Freedom To Showcase Their Work
Whether your account is filled with concept videos, footage from class, freestyles, or even just videos of you messing around, it helps to organize and label your videos properly so those going through your page can find what they're looking for.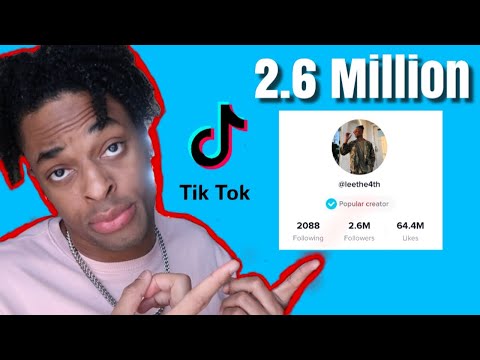 Clearly label individual videos.
Use the following format, or just make sure you include all the key information:
YOUR NAME / "SONG TITLE" / FREESTYLE/CHOREOGRAPHY/PERFORMANCE
If you are an all-styles dancer, then it may help to create playlists for each style you are skilled in.
See Related Article: Marketing Mistakes Dancers Are Making On YouTube
If you are sending in videos that you aren't solo in, it'll help to send the link with the timestamp where you start.
If you are in a group, label your shirt color or note some other defining feature so it is as easy as possible for someone to find you.
You never know what will be asked of you, so just be prepared.
Have your videos organized, labeled and ready – take a look at Sorah's and Scott's for inspo!
3. Create a dance reel
If you have hours of footage, it's probably time to create a professional reel.
A dance reel is usually a 2-4 minute video of your best work.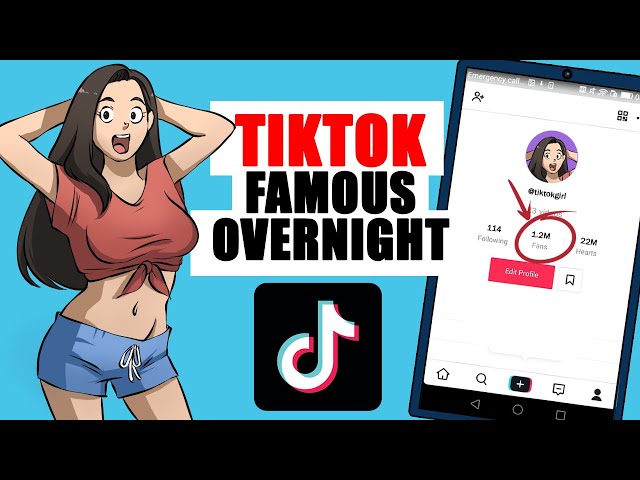 This is where you splice in that footage where you slayed it in the select groups. Or that one power move you know will kill it at parties.
Not only is this more appealing for those casting but it also gives you a chance to portray yourself as the dancer you want and pick out the absolute best moments.
See Related Article: How To Make A Reely Good Dance Reel
So bust out those cameras, start uploading that footage and book those gigs you've always wanted!Thanks for the submission, Adam!Subscribe to our YouTube channel to see how STEEZY makes the mot of it. Click here!
How To Become A Better Dancer: 5 Tips -
So you want to know how to become a better dancer?
Here are 5 important tips that will help you improve as a dancer fast:
1. Take Lessons Consistently (You're not special)
Some people think that they can get good without ever taking any dance lessons…
This is a mistake.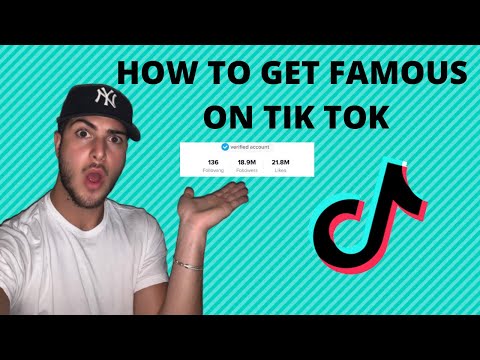 Think about everything else you ever learned in your life, did you just wing it? No, you probably took lessons to become good at it. The same goes with dancing. You can take lessons in person or online. For in-person lessons you can do group classes or private lessons. For online lessons you can learn from videos. Check out our online Ballroom dance videos here.
Furthermore, it is important to take the time to find the right dance teacher for your goals, because some are definitely more qualified than others. My recommendation is try out a lesson with several teachers before committing to one specific dance instructor. Read our article on what makes a good dance teacher.
2. Practice Daily At Home/Studio
One of the most important habits you need to adopt is daily consistent practice. No matter how naturally good you are, you need to practice if you want to become a better dancer. Many people assume that just because they take lessons, they don't need to practice.
This could not be further from the truth. It is precisely because you take dance lessons, you need to practice even more to make sure you retain everything you've been learning.
Becoming a better dancer requires muscle memory. And muscle memory requires a lot of repetition through practice. So don't overthink it – simply make some room in your living room, get a mirror and practice the things you worked on at your last lesson/class. Check out our practice guide for Ballroom dancers.
3. Have A Goal
One of the fastest ways to improve your dancing is simply to have a goal to work towards. The goal can be a performance at your studio's showcase or party. It can also be a dance competition. Even if you don't want to perform you can still come up with a social dance goal such as "be able to dance comfortably at next month's party". Be creative with it as there is no wrong or right goals. The most important thing is to have one and to have a future date that you're working towards.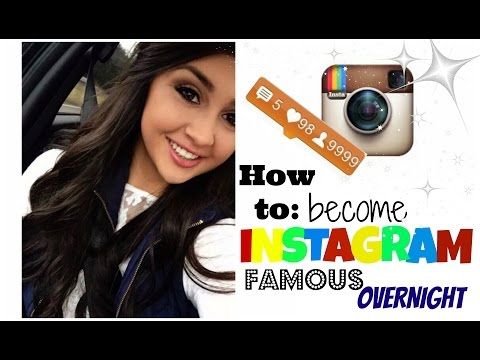 This will keep you motivated with your daily practice!
4. Feel your body
After you've learned the mechanics of the steps and routines, you need to make sure that you let your body "Feel" the movements so that all the steps and styling can really sink in to your muscle memory. You don't want to be stuck in your head when you're practicing or taking lessons, you need to be in "your body" to retain the dance moves, and progress faster.
After you got it pretty good, just put on the music and try to feel your body going with the music… This will also add enjoyment to your dancing.
5. Keep yourself inspired
It is critical to work on staying inspired and motivated with your getting better in dancing goal. Life gets in the way, so some days you will be more inspired than others… The key is to figure out some specific triggers that can energize you quickly to get back in the groove, whenever you're not feeling it.
For example, let's say you don't feel like going to your dance practice today.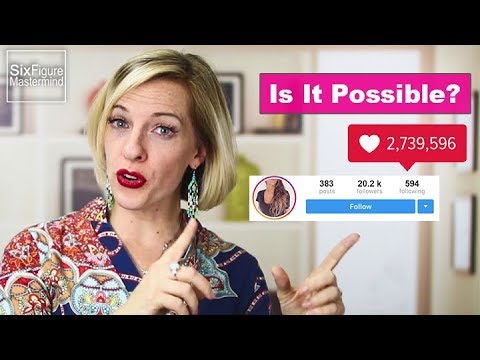 What you can do is watch some videos of your favorite dancers performing your favorite choreography on youtube!
That should get you back on track fast.
Watch Video – 5 Tips For Improving As A Dancer:
What do you think? Leave a comment below.
By: Leon Turetsky
Professional dance instructor
Related:
More Dance Articles & Tips
Types of ballroom dances
Styles of Latin Dances
The best dancers in the world: success as a pattern
At all times, dance, as an art form, attracts the attention of millions of viewers. Beginning dancers are inspired by the best dancers in the world . Each of them has achieved success thanks to their talent and long hard work.
Dance is not just movements honed according to special rules to the beat of music.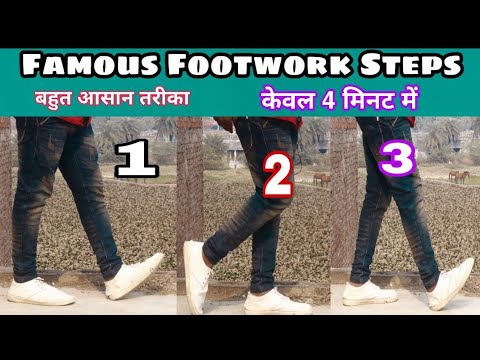 This is a special philosophy that embodies freedom of thought, a burst of passion and absolute harmony. Dances performed by true masters fascinate, completely absorb, taking them to an unreal world, which is alien to the material. It is not surprising that the names of the best dancers pass from generation to generation, confidently confirming the truth: true talent is immortal.
What was the creative path of the legendary Movement Masters? How did the best dancers in the world go to success? What did these great people cost world recognition? Is it possible to repeat their path? Let's open a few pages of the history of dance...
Bill Irwin: peaks are within reach
The star of one of the best dancers on the planet lit up in 1926 in the slums, and in the truest sense of the word. The small Scottish town of Kilsief, a simple mining family - let's face it, not the most favorable conditions for the development of creative abilities.
However, it was the parents who became the main driving force for this: they only took little Bill to dance evenings. At the age of 11, the boy, easily mastering in different directions, was already known as the best dancer in the district, and at 16 he won the first significant victory, backed by a prize of 10 shillings. Irwin's life path from that moment on was predetermined...
Joaquin Cortez: to become a king, to be the best
A native of the North American Kale gypsies, a descendant of an artistic dynasty, Cortez was born in 1969 and until the age of 12 he acquired life experience ... in "street universities ". It is not known what kind of "education" the boy would have received, in the end, if not for the intervention of his uncle, who literally persuaded his nephew to take up dancing. It was a turning point that provided worldwide fame to the Spaniard.
Today he is the King of Flamenco, the "Dancing Aphrodosiac", the author of a new language of modern rhythmic movements that millions seek to master.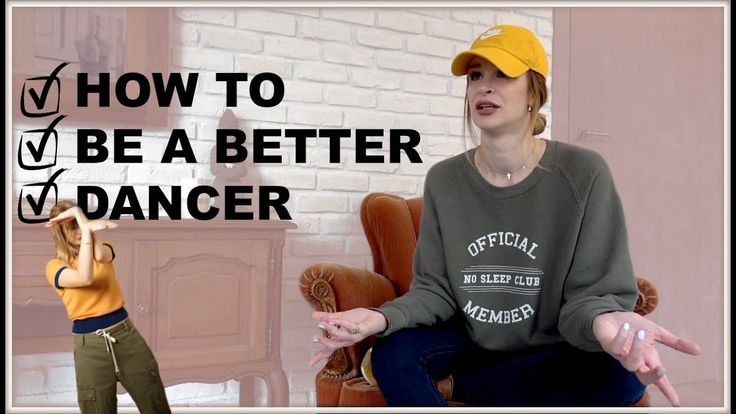 However, true mastery requires a professional approach, and the idols of the great Spaniard first need to rent a dance hall and enlist the support of an experienced coach.
Ulyana Lopatkina: ballet as the meaning of life
The list of the best dancers in the world includes many beautiful representatives who have reached true heights along with men in different directions. Many of them, having once fallen into the magical fetters of ballet, have remained forever its devoted prisoners. Uliana Lopatkina is a significant name in contemporary art, which is confirmed by world-class awards, including the Golden Mask and Vaganova-Prix. Having taken her first steps into the world of dance at an early age, Uliana Lopatkina is still tirelessly honing her skills, which she generously shares with young talents.
Benjamin Millepied
The talented French ballet dancer and choreographer began his career with the New York City Ballet and became its principal dancer.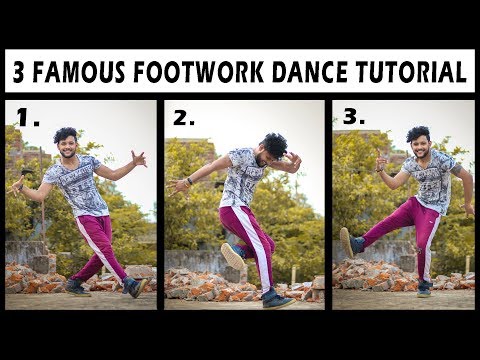 Throughout his busy career, he worked with famous choreographers, performing in famous productions such as Swan Lake, The Four Seasons, Sleeping Beauty. In parallel, he began to try himself as a choreographer, which brought him great success. His performances are imbued with a sense of freedom, a sense of flight without limits and an endless love for music. Fame in the world of cinema brought him participation in the film "Black Swan" as a choreographer and actor.
Michael Flatley
The world-famous American dancer and choreographer was born into a family of Irish immigrants. He became famous thanks to his participation in famous shows that demonstrated the national Irish dance to the whole world. The love for tap dancing was instilled in the boy by his mother and grandmother, who themselves were engaged in dancing. As a child, Michael won many dance competitions, but finding a well-paid job proved difficult. He began his career as backup dancers for popular Irish folk bands.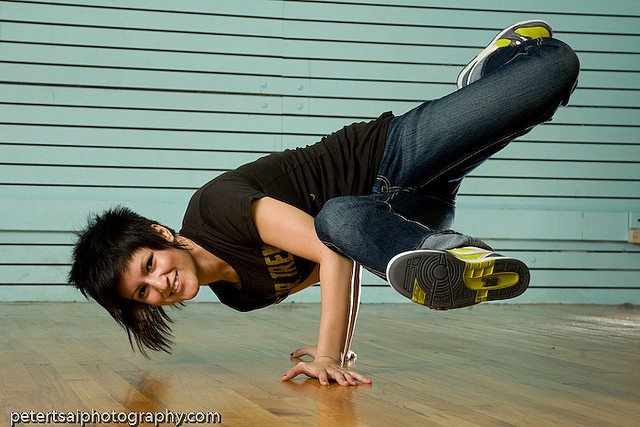 He gained worldwide fame by participating in the dance performance "Riverdance", where he demonstrated his uniqueness to the world by combining the rhythms of Irish folk dance and tap dance.
A few years later, Flatley created his theatrical dance performance "Lord of the Dance", where he himself played the main role. It differed from others in its bright costumes, fascinating plot, but at the same time retained the atmosphere of Irish culture. Every year he continued to improve his show by adding new elements. So another, no less popular dance performance appeared - "Feet of Flames". Thanks to him, the world saw all the beauty and versatility of the national dance of Ireland.
Mark Ballas
American dancer, successor to the dynasty of famous dance artists. In their dynasty, the best dancers of the world are collected : the grandmother danced the Spanish dance - flamenco, the parents of Shirley and Corky Ballas - the famous choreographers of Latin American dances.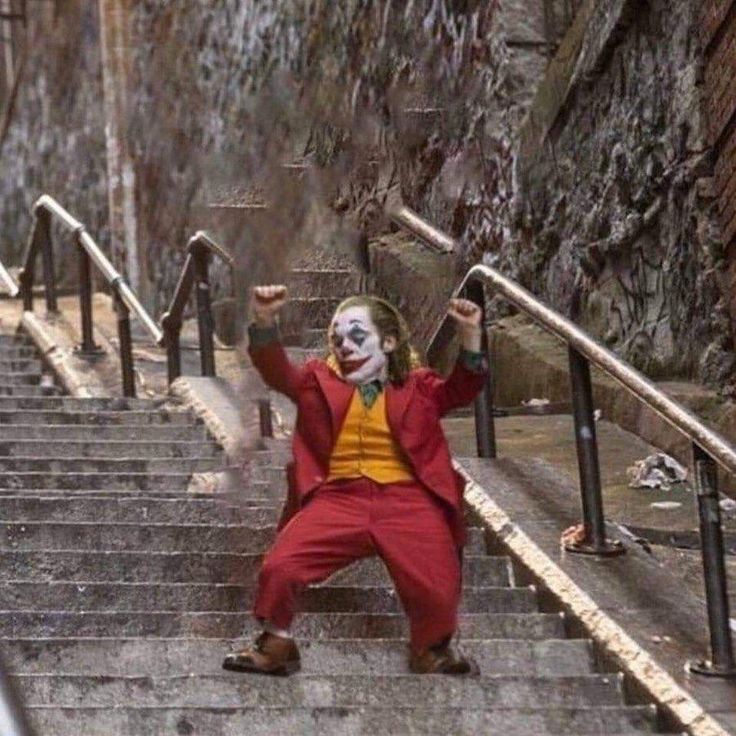 Mark began learning to dance at his grandfather's dance studio, which at the time was considered the largest in the world. When Mark was 10 years old, he became the winner in Latin American dance competitions. This was followed by numerous victories in world championships and a victory at the Youth Olympics. He is also known for leading roles in grandiose musicals such as "Copacabana" and "Maria De Buenos Aires"
He, like many the best dancers in the world , did not bypass the Dancing with the Stars project, in the 5th season of which, together with his partner, scored the maximum number of points.
Derek Hough
Hereditary American dancer, Latin American dance champion. His parents, who were themselves ballroom dancers in the past, sent him to study dance in London, where he began his career under the guidance of the famous choreographers, the parents of the dancer Mark Ballas. And there, in London, together with his sister and Mark Ballas, they organized the 2B1G trio, performing together on television shows.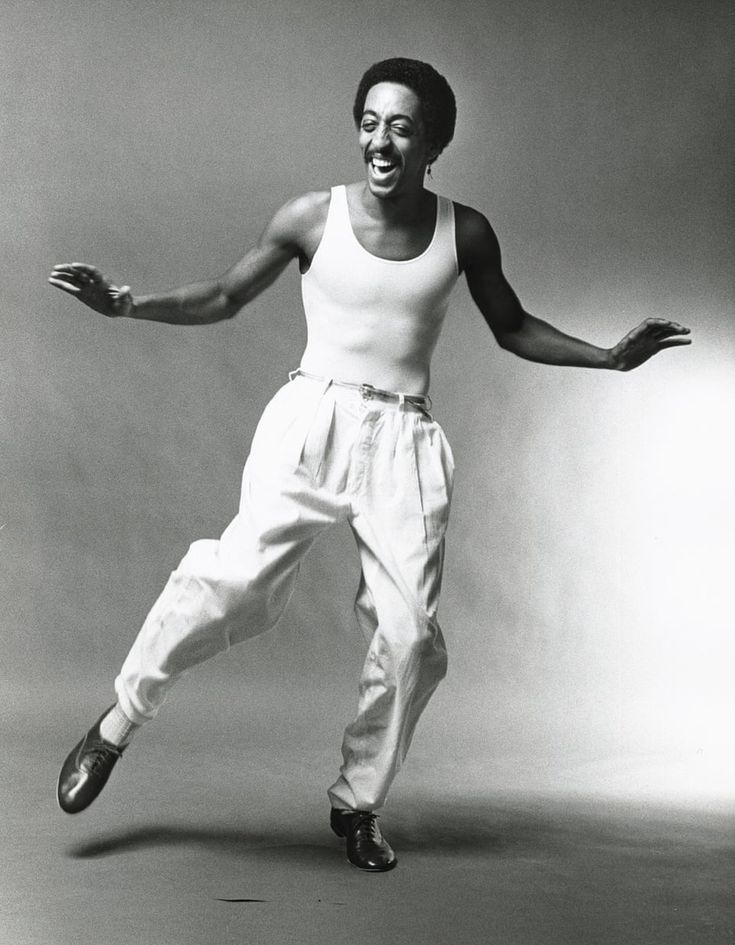 His main achievements are the victory in the ballroom dancing championship and the victory in the nomination "Outstanding Dancer of the Year".
Paula Abdul
The talented American began her career as a cheerleader for a basketball team and has grown to become one of the best dancers and choreographers in the world. At one of the games of the NBA championship, the Jackson brothers noticed her and invited her to participate in their show. From that moment began her successful career as a choreographer for the famous music shows of the Jackson brothers, it was with them that she first choreographed a music video together.
After a dizzying success, Paula began to collaborate with many famous stars and put on dance numbers for Hollywood films. Her dance shows opened such a large-scale event as the Oscars.
In addition to dancing, Paula is known as a singer and producer. Many of her popular songs were at the top of the charts in the US, UK, Canada and other countries of the world.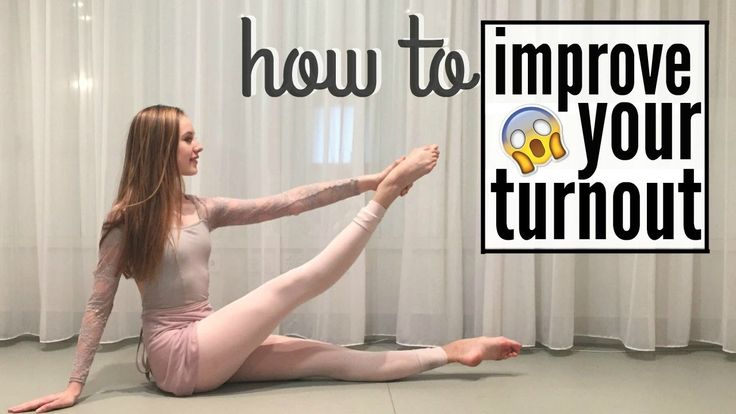 Participation in the American Idol project as a choreographer and jury member brought her additional popularity and financial well-being. Now she continues to work on new music albums, tries herself as a jewelry designer and has her own dance studio.
JabbaWockeeZ
An American male dance group gained fame after participating in the America's Got Talent project and winning the hip-hop competition. The peculiarity of their performance was that they performed in white masks and gloves, creating an aura of mystery around them and emphasizing the team spirit of the team. Thanks to this success, the guys were able to demonstrate their dance creativity on a world tour with Shaquille O'Neill, acting in video clips and movies.
Karina Smirnoff
The road to success in ballroom dancing for this American with Ukrainian roots was very branching: she was engaged in ballet, figure skating, gymnastics, acrobatics and only then found herself in the multiple world champion, ballroom dancing competitions and a five-time US champion.
She is also known for her participation in TV projects and reality shows such as "Dancing with the Stars" and "Chelsea Lately"
Cheryl Burke
Another famous member of the Dancing with the Stars project, Sheryl Burke successfully combines her career as a dancer and choreographer. Her most famous production is the Disney Parks Christmas Parade show. Sheryl has opened several dance schools and has her own dance studio in San Francisco
iJustine
Justine Izarik, the vlog star is not a professional dancer, but her performances have made her wildly popular on the internet. She shoots videos on various topics, reflecting on life with humor. Through dancing, she expresses her good mood and positive attitude towards life. These positive emotions and humor are liked by the audience, and bring her many millions of views on the Internet.
The best dancer - this title obliges, forcing you to constantly learn, develop and strive.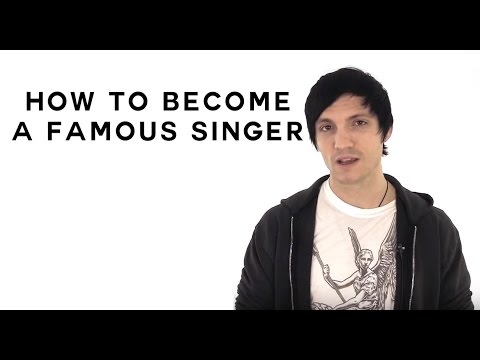 This requires a special creative atmosphere, where everything will be subordinated to the main thing - perfection in movements. A good dance hall, a professional coach, support from loved ones, maximum desire - and the peaks are not as far as it seems...
The best dancers in the world continue to demonstrate their talents, making us freeze with admiration. Every year, new talented stars are lit in the sky of dance art.
Author: HendrixStudio
Popular dance stars from the USA will judge the dance competition "IndepenDANCE: Red, White and Blue"
June 26, 2019 (Bishkek, Kyrgyz Republic) - To commemorate the 243rd Independence Day United States of America, the US Embassy in the Kyrgyz Republic
invited popular dancers John Austin (Poppin John), Marques Scott (Marques "NonStop" Scott), Jacob Lyons (Jacob "Cujo" Lyons) from the United States as judges for the dance competition "IndepenDANCE: red , white and blue.
The US Embassy in the Kyrgyz Republic is hosting an IndepenDANCE dance competition for young dancers from Central Asia, sponsored by renowned Kyrgyz dancer Jean Voinov, to celebrate the importance of inclusion, tolerance, and the rights of people with disabilities.
The IndepenDANCE competition is a free and open platform for young people to showcase their dancing skills and talent.
In the United States, the month of July marks another historic event, the anniversary of the adoption on 26 July 1990 years of the Americans with Disabilities Act (ADA), which guarantees certain rights to people with physical and mental disabilities and increases their independence.
As part of this celebration, on Wednesday, June 26, American dancers, together with the Tumar Dance Group and the Jan Voinov Dance Studio, will hold a dance workshop for youth with disabilities at the Asanbay Center. Admission is free
On June 27, American and local dancers will select 60 finalists from 300 entrants. The selection will be held at the MDB dance studio from 10:00 to 15:30 and at the Asia Mall from 16:00 to 21:00 in the following categories: popping, hip-hop, break, best show and other styles. Free admission.
On June 28, dancers and judges from the USA will also hold master classes in popping, hip-hop and break dance for all residents of Bishkek at the Asia Mall from 10:00 to 14:30.
The final of the dance competition "IndepenDANCE" will be held on the evening of June 28th. Entrance to the final by invitation cards.
Biographies
John Austin (Poppin John) is a professional dancer and illusionist who has been performing for over 21 years in the flowing, robotic, and popular style of dancing. He has performed, competed and taught throughout the United States, Mexico, Europe and Asia. His numerous viral YouTube videos have over 200,000,000 views, making him a YouTube sensation. He has worked with brands such as Hyundai, Lipton, Metro PCS, Head & Shoulders, Lego, Swisher Sweets, Trulia Real Estate, Vlado Footwear, Acura, Ford and Pepsi. John was featured in Taylor Swift's "Shake it off" music video, as well as on the American Music Award show in the song "Blank Space" performed by Taylor Swift. John has competed in the Americas Got Talent and So You Think You Can Dance competitions and was a Season 3 finalist on the popular NBC television show World of Dance.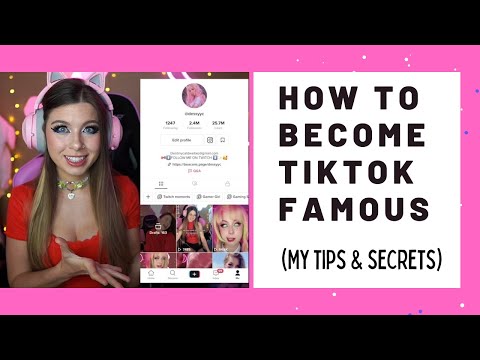 He performs and teaches people all over the world and has turned his dance into an inspirational tool for a new generation.
YouTube: https://tinyurl.com/yaehg8uk
Twitter: https://tinyurl.com/yax8z843
Instagram: https://tinyurl.com/ycza85p
Facebook: https://tinyurl.com/y7smr7ny

Marquez Scott (Marquez "NonStop" Scott) is an animated dancer from America who first performed in the style of popping. His work has been seen in music videos he creates, television shows such as The Ellen DeGeneres Show, advertisements, and live performances at award ceremonies. He signed with Xcel Talent and became a member of the Dragon House dance team. His YouTube channel is called "WHZGUD2". Marquez was first introduced to dance when he saw a dance competition in progress at his local roller skating rink. As a high school student in Indianapolis, Indiana, he began to get serious about dancing with friends at the school's dance club.
After high school, he joined the military and continued to dance at every opportunity. After leaving the Navy in 2003, he moved to Atlanta, Georgia to be with his family. It was there, after meeting other dancers, that he learned animation techniques and began uploading YouTube videos of himself dancing in public places. Before he started showing off his new dancing skills, Scott worked at a local Wal-Mart. His 53rd YouTube video of him dancing to the Butch Clancy remix of Foster the People's Pumped Up Kicks in 2011 made Marquez Scott a star. The Pumped Up Kicks video of Marquez dancing went viral with 1.5 million views in four days and currently has over 133 million views.
YouTube: https://tinyurl.com/ml8oztk
Twitter: http://tinyurl.com/om56fzw
Instagram: http://tinyurl.com/p9g9n8w
Facebook: http://tinyurl.com/bxd2xp8
Jacob Lyons ( Jacob " Cujo " Lyons) has 27 years of experience in the performing arts as a b-boy, choreographer, aerial acrobat and Chinese pole acrobat.