How to become a dancing bear dancer
Newcomers-Info
Face it, we were all newcomers at one time.

In an effort to make newcomers feel at home, this Newcomers page is to familiarize new dancers with what to expect at a typical Dancing Bears event.

For a Visual, play the instructional YouTube videos showing at the bottom of the Page!

The Dancing Bears always welcomes newcomers! We enjoy a rich history of dancers who have been members for as many as twenty years, as well as the full range of members to brand new dancers. Newcomers, experienced or not, are part of what allows for the richness of experience. 

Annually, we schedule a Newcomers Dance where admission is free to all new dancers. This is a time to encourage friends to try dancing, and to welcome others in the community who have come to check us out. 

Types of dances: you will probably see four basic types of dances here: contra, square, round, and couple. Contras are danced in two lines, which face one another.
Depending on the number of people at the dance, there may be two or three facing contra lines. The men will usually be on one side and the women will be facing them on the other side. Square dances involve four couples, each of which forms one side of a square. Round dances are danced by the whole group in one figure and are a great "icebreaker," for usually you will dance with every other partner in the figure. Couple dances are those danced by individual couples: waltz, polka, two-step, and hambo. A basic rule for all dances is for the lady of each couple to be on the right side of the gent. 

Choosing partners: you can dance with one partner all evening, but most people change partners after each dance. Feel free to ask anyone in the hall to dance--inexperienced dancers can ask betters dancers; women can ask men; some women enjoy leading and ask other women to dance; you may even dance with someone you don't know yet. It's a good way to meet new friends and learn about dancing.
Getting into sets: the caller will announce what type of dance will be next. Join a contra line at the end farthest from the music. Join a square at any open position. To complete a square, hold up the appropriate number of fingers to let others (and the caller) know how many more couples you need. It is usually easier to hear the caller and band closer to the stage, but dance in different places in the hall. You'll meet more people that way and will find that the acoustics vary from one spot to another. 

Walk-through: each dance (with the exception of couple dances) is walked through before it is danced. During the walk-through, the caller will explain the main figure and any tricky sequences. To help the caller, please remain quiet and attentive. Even if you know the dance, don't walk through the dance ahead of the caller's instructions: it is confusing for both the caller and nearby dancers. Don't use this time to instruct your partner on the fine points of dancing or catch up on the skiing conditions.
We often do two dances each time we are in a square set, so keep your partner and stay in place after the first dance is completed. If you become confused during the walk-through, please raise your hand immediately and ask the caller to explain whatever is confusing you. 

While dancing: use a light, walking step to the music, rather than skipping or hopping. Dance with the others in your set: that is, give weight on the allemandes (hand-turns), smile and look at your partner, help those who become confused. Hold hands gently. Dance with consideration, friendliness and joy. Some dancers modify the standard dance figures with extra turns and twirls. This is fine, so long as these variations don't confuse or inconvenience others, or cause someone to be late or in the wrong position for the next movement. If you get confused, regroup and try to start again. Going at a "double time" to try to catch up rarely works. "Better never than late!" After each dance, thank your partner and those with whom you've danced.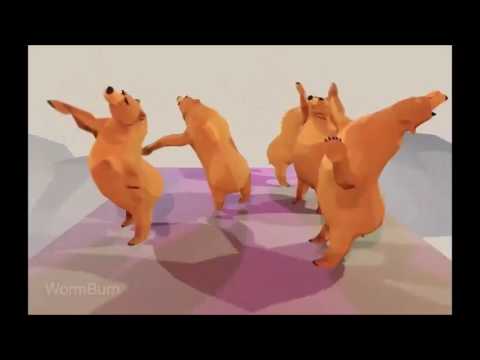 If you wish, you may choose to applaud the music or the caller. Talk to the caller during the break if you have any questions about a particular dance, a dance figure or dancing in general. 

General comments: direct questions and comments about Dancing Bears or the running of dance to the Dance Manager or Honcho. Someone sitting at the door can tell you who that is. Our halls generally prohibit smoking and alcohol use and require that children be supervised at all times. Please honor these requirements.

 Become a Bear: it's easy! A $15 annual fee brings you mail notice  of upcoming events and reduced admission to dances, not to mention the good feeling of supporting a healthy form of socializing and exercise in the community. To join, see the people at the front door. Dancing Bears is a non-profit organization, and is always looking for volunteers. Talk to the Dance Manager if you are interested. 

Welcome . . . We're glad you came!

MEET THE BEARS
Add Text Here.
..
Lana Mae
St. Louis, MO
Co-Founder of Company
Co-Owner & Lead Manager
Lana Mae is a professional visual artist that has been performing coast to coast for ten years. She has performed with countless notable artists at a variety of events. In 2016, Lana & a few of her closest friends created the visual arts performance company : The Dancing Bear Tribe LLC. The company now has member all over the US & has 60 members and is still growing. Lana Mae has a passion for all flow arts, but is known for her hula hoop & lyra performances. Lana Mae performs with a large variety of flow props that include, but are not limited to : Levitation Wand, Isis Wings, Fire Staff, Silk Fans, Palm Torches, Fire Fans, Buugeng, Lyra, Aerial Silks, & more.
Along with performing, Lana Mae has an incredible passion for teaching workshops, leading performance groups, festival/event planning, and social media marketing & promoting.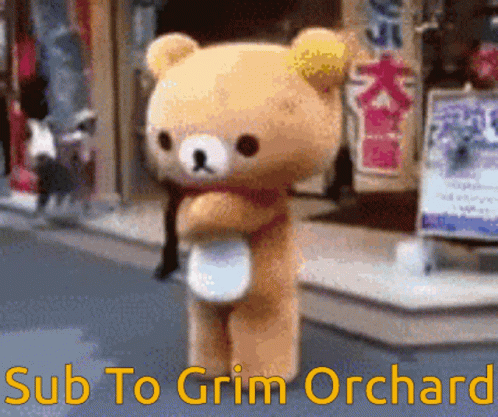 Lana Mae has over 9 years of experience in music festival assistant coordinating and promotional marketing. Lana Mae was certified by Hoopnotica as an Instructor specializing in Flow, which focuses on the dance aspect of hooping. She has also studied various aspects of flow prop manipulation including, but not limited to: circus, fire, aerial, fitness, and technique. Her workshops & classes are not limited to just hoop though, she teaches a wide variety of practices for adults & children!
LINKS :
EPK : https://lanamae09.wixsite.com/lanamae
WEBSITE : www.thedancingbeartribe.com
FACEBOOK : www.facebook.com/LanaMaeKnottedFairy
INSTAGRAM : www.instagram.com/lana_mae_knottedfairy/
YOUTUBE : www.youtube.com/channel/UCnV4SbXPap-i2PaidQ6zsLw
Meet the Bears!
Victoria Caligiuri

St. Louis, MO
Co-Owner & Lead Manager
Victoria Caligiuri is a multifaceted visual performer with several theatrical personas she artistically portrays through the Performing Arts.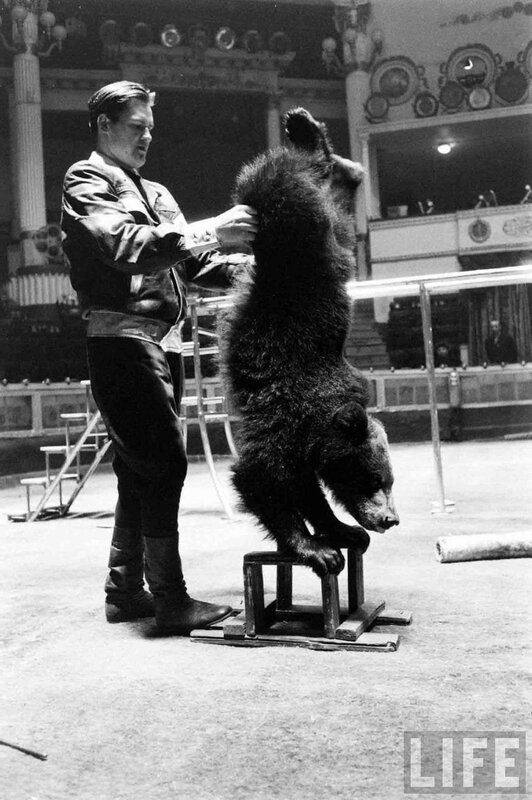 Victoria's roots stem from belly dance, burlesque performance, as well as theatric character & prop use. She is a very driven & career oriented individual, with several years of experience working in childcare as a Preschool Teacher while balancing her life as a performing artist. Victoria is also working to cultivate a disciplined practice within the Healing Arts, building an apocathery, as well as attaining her Yoga Instructors Certification.

Website : https://lunaesomnium.wixsite.com/victoriacaligiuri
FB : https://www.facebook.com/vikkikitty3
https://www.facebook.com/vxsacredhealingartsxv/
IG : https://www.instagram.com/_celestialchrysalis_/
Care Bear

St. Louis, MO
Co-Owner & Lead Manager
Care Bear (Carly) is a wholehearted, multi-talented performing artist who pours her soul into dance and flow arts. Props Carly specializes in are hoops (LED & fire), silk veil fans, palm torches, Lyra, and Isis wings.
Her intentions on the stage are to create unique experiences that are powered by the music she is flowing to. She harness that energy and translates it into dance. Care Bear uses her prior cheer and gymnastics expertise to spice up her flow and engage with her audience. She has performed at multiple festivals across the Midwest, and at local events in St. Louis/Kansas City. Carly is passionate about teaching others which has led to her teaching hoop and flow related workshops at different festivals. Care Bear is also a Co-Owner and Performer with her troupe, The Dancing Bear Tribe LLC.
EPK: https://carlygetzlow95.wixsite.com/carebear
FACEBOOK: https://www.facebook.com/carebearflows
INSTAGRAM:
https://www.instagram.com/stsflow
Alyssia Ames

St. Louis, MO
Executive Manager

Alyssia is an emotion provoking performer with a flare for sass & crowd involvement.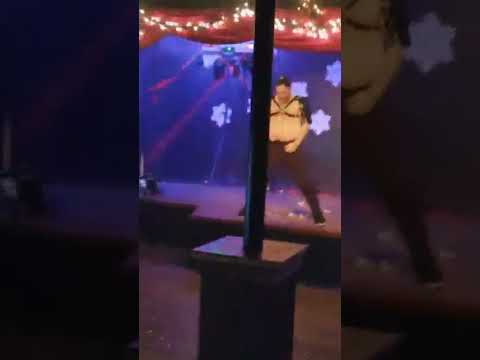 She has been hooping for 5 years now but has found a passion for a multitude of other props including, but not limited to, fire fans, silk fans, double hoops, triple hoops, fire hooping, palm torches, etc. Her desire to empower those she encounters and ability to bring light and love to any event is what sets her apart but also connects her with others. Alyssia is a manager of national touring collective, The Dancing Bear Tribe LLC.
Facebook : Alyssia Ames Performance Page
Instagram : @lissie_loo_hoops
Instagram 2 : @alyssiamcgoogan
Lily Kay is a visual performance artist who began her journey over six years ago. Her unique love for flow arts and dance has given her an outlet to express her creative side, and provide her audience with an unforgettable experience. Prop variety includes: fire and LED hooping, levitation wands, Lyra, Silk Fans, and Dragon Staff. Lily Kay executes each experience and opportunity that the universe sends her way, you won't be disappointed!
 EPK: https://lilyhelleny.
wixsite.com/website-1
YouTube: https://www.youtube.com/feed/library
Insta: https://www.instagram.com/spins.in.circles/
FB: https://www.facebook.com/lilykayperformanceart/
Lily Kay

Carbondale, IL

Executive Manager

Luna Finn

San Francisco, CA

Luna Finn is a San Francisco based artist who specializes in aerial tissu and hammock. She first became enamored with fabrics when she saw aerialists flying high at Burning Man in 2010.
Luna got her start in Grand Rapids, MI with the Daredevil Circus in 2010 and became serious about circus arts after moving to Madison, WI. Here she was introduced to the Madison Circus Space and Cycropia Aerial Dance. These organizations changed the way that Luna viewed circus and its role in her life, and in 2017, she began a full-time career of teaching and performing.
 EPK : https://www.lunafinncreates.com/press-kit?fbclid=IwAR1Yejnkp3smxumspKzM1jCAOvDv-Q3ze7fF6saHySqKCAdkA8bLwAKWCXU
Instagram : https://www.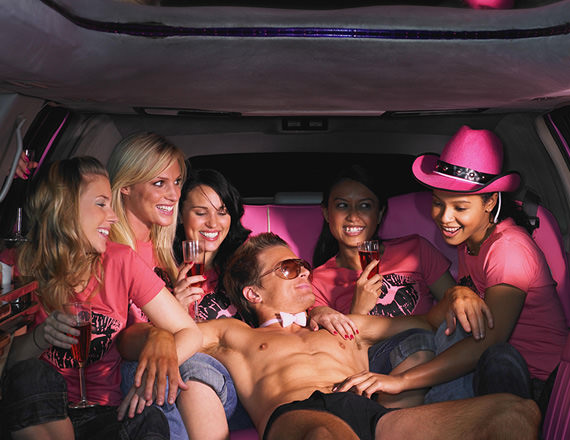 instagram.com/luna.finn
 Shelby Sakuma  OrientalNelipot

St. Louis, MO
Shelby Sakuma is a multi prop performance artist based out of St. Louis Missouri. She started her journey in July 2016 when she picked up her first hoop and fell completely in love. Shortly after, flow arts became a huge part of her life. She began dabbling in hoop tech with single and doubles hoop, which then grew to LED Manipulation and other props such as Levi Wand, Silk Veil Fans, Dragon Staff, Lyra and most recently Fire Prop Manipulation.
In January 2019, Shelby was accepted into The Dancing Bear Tribe LLC and began her performing career. She has since then performed at music festivals, birthday/work parties, for RAW Artist STL and for artist such as Of The Trees and Shpongle. Shelby is also a sponsored hooper for Ultra Poi and along side flow arts, enjoys teaching workshops (flow and non flow related), hemp weaving, slit weaving and flowing with her daughter.

Shelby best describes her flow as energetic and goofy. She loves to entertain the crowd and put on a show everyone will remember.
EPK : Www.orientalnelipotper.wixsite.com/epkview
Instagram : Www.instagram.com/Orientalnelipot
Facebook : https://www.facebook.com/Orientalnelipot
Demo : https://m.facebook.com/permalink.php?story_fbid=1073464342851093&id=100005626125654
Samantha Ryder

Oklahoma City, OK
Samantha Ryder is a life long performer and an alluring flow artist from Oklahoma City, Oklahoma. With a background in gymnastics, hip hop, and cheerleading, she has found creative expression through hula hooping and Go-Go style dancing. While her unique and powerful movements bewitch and excite her audience, her passion for electronic music shines, as she hypes up the crowd, leaving them begging for more! She currently performs locally for Subsonix with her dance team, The Unity Squad and internationally with The Dancing Bear Tribe LLC.
EPK: https://spark.adobe.com/page/cJ6M9X1EZQhUX/
Facebook: https://m.facebook.com/SamanthaRyderFlow/?ref=bookmarks
Instagram: https://www.instagram.com/ryderdie_flow/
Promotional video: https://youtu.be/mt3EpzxJh_g
Nancy Moses Lunar Luxxx

Oklahoma City, OK

Nancy Moses AKA Lunar Luxxx is a psychedelic visually entrancing multiprop circus artist who is specialized in levitation wands of all kinds ; singles , doubles, LED, and fire. Luxxx also has many other skill sets such as LED/Fire hoop, silk fan veils, isis wings, fire eating , and gogo/tribal fusion dancing. Luxx performs locally with multiple troupes including Unity Subsquad, Lunamorphis, The Kandi Girls as well as across the country as an independent and with her troupe The Dancing Bear Tribe and has also been given the title of Performance Art Coordinator for Neon Vision and Daybreak Festival here in Oklahoma.
EPK: https://spark.adobe.com/page/XHfDgiP1DTwlY/

Instagram: https://www.instagram.com/nancybabezflowz/?hl=en
Performance Reel: https://youtu.be/KeJgVgLeO5U
Cosmic Kitty
Kitty Flow

St. Louis, MO
Cosmic Kitty/Kitty Flow is a performing artist for the Dancing Bear Tribe. She has been flowing for over seven years and there's nothing better to her than watching people be inspired by movement and dance. Her main flow props are Hoops, Fans, and Levitation wands... but it doesn't stop there. This flow artist appreciates flow in every from and anything she can get her paws on, she will dance with. Not only does this artist perform with LED props, she also uses fire props, and does Aerial Flow! Kitty's main goals for performing is to reach out and inspire people to externally express themselves in the ways they feel are necessary and creative!
Insta- https://instagram.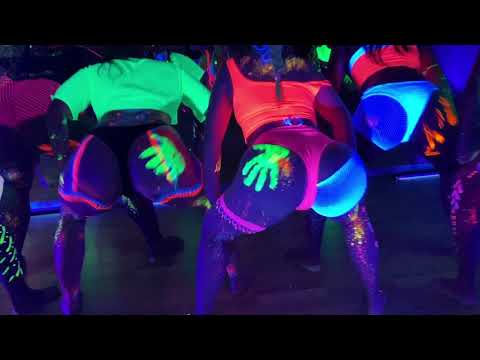 com/cosmickittyflow?igshid=atp8giz0tzms
FB- https://www.facebook.com/cosmickittyflow/
Miss Flowjo

Kansas City, MO
Lead Manager
Shayna Spins

Lawernce, KS

Shayna is a performing artist for The Dancing Bear Tribe. She found her love of flow arts through hooping a little over 2 years ago and has been performing and expanding her flow with different props ever since. She has performed at multiple different types of events with her LED hoop performances.
FACEBOOK: www.facebook.com/ShaynaSpinsPerformanceArt

INSTAGRAM: www.instagram.com/shaynaspins/ and www.instagram.com/shaynasouthard/
Jadan
Tiny Twister

Mountain Home, AR

Jadan is a performer who specializes in mainly hoops but not limited to just that. Jadan also uses the levitation wand, veil fans, doubles, dragon staff, and occasionally poi as well.
Jadan began her flow journey with yoga in 2016 and then continued to grow onto bigger things and continues to do so. She wishes to bring positive and alluring vibes to any performance she is in. Jadan joined The Dancing Bear Tribe in 2020 and hopes to bring some mighty movement to you!
Instagram : www.instagram.com/tinyntwistin
Facebook : www.facebook.com/tinyntwistin
Ramblin' Flows

St. Louis, MO
Sailor Hoop

St. Louis, MO
Sailor Hoop is a performance artist that fights for love and justice by traveling across the Midwest to perform at festivals and shows. She uses hula hoop, fire fans, silk fans, pixel whip, and rope dart by the power of the moonlight. She has the ability to transform into her magical alter ego and create a visual exposition using fire, LED lights, and costume. In the name of the hoop, she will punish you.
FACEBOOK: @sailorhoop
INSTAGRAM: alexpalmer97
Annamarie

Fayetteville, AR

Annamarie is a multi-faceted flow and visual artist with a passion for expressing herself through dance, movement, and prop manipulation.
She is based out of Arkansas, where she performs locally as well as travels with her performance art collective The Dancing Bear Tribe LLC. Her style is a mix of contemporary and lyrical dance with tech and illusion. She is also known for her belly dance and tutting. Annamarie lights up the darkness with her fire and LED hoops, which began her flow arts journey 2 years ago. Since then her prop use has expanded to include double hooping, dragon staff, silk fan veils, and palm torches. She also loves to find ways to incorporate yoga into her dance and hula hooping, and desires to teach workshops to help others learn as well. She is a big believer that movement is therapy and wants to share the flow state with the community in creative and helpful ways. Annamarie is inspired by her tribe to learn aerial arts and has began training in aerial hammock and lyra hoop this year. Other art forms she enjoys outside of performing are painting, jewelry making, and reading tarot cards.
Facebook: Annamarie's Art & Performance
Instagram: ethereal_earthling_
Kinsey Marie

Denver, CO

Kinsey Marie found her love for flow three years ago when she picked up her first hoop.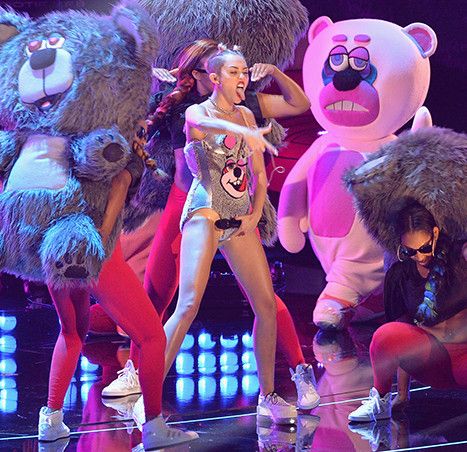 She currently resided in Denver, Colorado and is a dedicated member of the Dancing Bear Tribe LLC. Growing up a gymnast started her love for movement based self expression. Her favorite prop is her day / LED hoops, she has also transition to double hoops, fans and dragon staff. Since starting with the Dancing Bear Tribe, she found her love for aerial art's with her favorite being lyra.
Hulahae

Durango, CO
Hulahae starting spinning her sacred circle 10 years ago. She is now living her dream as a performer for the Dancing Bear Tribe. In addition to hula-hooping, Hulahae enjoys performing fire, baton, fans, and dance! She intends to solidify her performing talents this year with her fellow Bears!
INSTAGRAM : https://www.instagram.com/hulahaehae/

FACEBOOK : https://www.facebook.com/hulahaebear/

YOUTUBE : https://www.youtube.com/user/HaeHae218
PROMO VIDEO : https://www.youtube.com/watch?v=VCpV732sBfg
Chantalle Garcia
Goddess in Progress

Madison, WI

Chantalle Garcia (Goddess in Progress) is a Wisconsin-based performer who's passion to inspire and connect with others through flow arts has led her to becoming a member of The Dancing Bear Tribe LLC.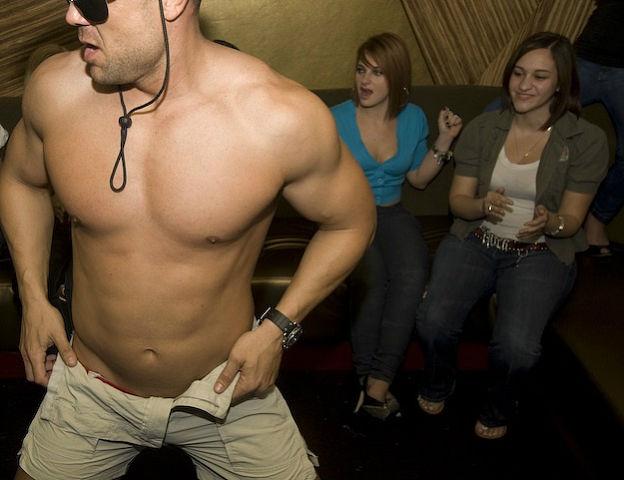 Her journey of the arts began 4 years ago when she began gloving, incorporating tutting and liquid dance into her style. Shortly after, she began hooping, which quickly became her prop of choice. Chantalle has also begun working with ropedart and flow fans and is committed to continuously expanding her flow. She looks forward to giving back to the scene that welcomed her with such open arms 3 years ago and giving others the encouragement to endlessly pursue their dreams and express themselves through art. In addition to practicing flow arts, Chantalle has a passion for writing, reading tarot, and exploring the world around her. She is a full-time student studying Business with an emphasis in Economics and plans on joining the Peace Corp upon graduating, hoping to spread love and compassion in all that she does.
https://www.facebook.com/g0dess.in.pr0gress/ 
https://www.instagram.com/g0ddess.in.pr0gress/?hl=en
Miss FlowJo is a performance artist who specializes in flow arts ranging from, but not limited to, hula hoops, fans, dragon staff, go-go style dancing and more.
She has been developing her passion and skill set since 2016 and is a member of The Dancing Bear Tribe. Allow yourself to be taken over by the mesmerizing power of one of her LED or fire prop manipulation performances.
FACEBOOK: https://www.facebook.com/missflowjo
INSTAGRAM: https://www.instagram.com/miss_flow_jo/
PROMO VIDEO : https://www.facebook.com/missflowjo/videos/149927829384821/
The mind, heart, body, and soul behind Ramblin' Flows is an artist named Shawna Rose, based out of St. Louis, MO. She specializes in prop manipulation flow, with a special passion for fire performance, including breathing and eating fire. Shawna began exploring artistic expression through movement and flow props in 2016, when she fell in love with hooping. It didn't take long after for Shawna to fall for dragon staff, Russian fans, tech fans, palm torches, and fire manipulation tech. Outside of performing, Shawna's other art forms include drawing and poetry.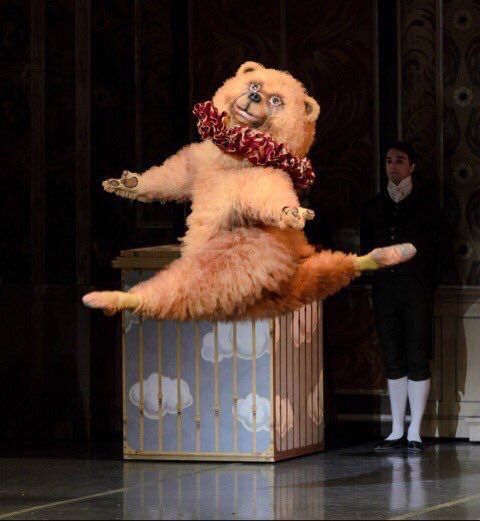 Her flow has been described as technical and theatrical. Shawna's other passions include learning (she is a student obtaining her bachelor degree) and animals (she has created and ran various fundraisers for stray cats in her city), and travel, which she is always looking for an opportunity to do!
Bailee Bise (Faely) is a NWA based visionary artist who finds great joy and clarity in expressing herself through movement. She specializes in prop manipulate ranging from LED hula hooping, fans, levitation wand, and the aerial arts. Bailee has 12 years of ballet, jap, modern, and jazz that she finds fun incorporating into her flow state. Bailee enjoys learning new ways to express her vase thoughts and emotions, and hopes in doing so she can therapeutically inspire others. She started her flow journey over 2 years ago, and is honored to now share it with her vibrant collective; The Dancing Bear Tribe LLC. Outside of performing arts her other passions include science nutrition, learning new healing practices, and extending her hand to her community.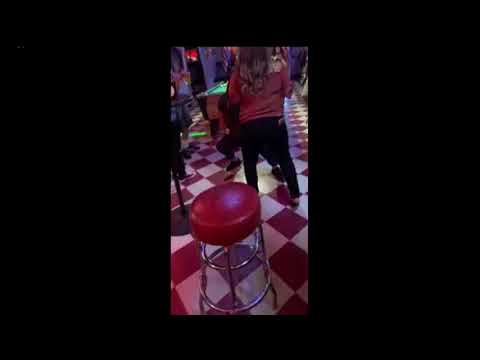 www.instagram.com/BaileeBise
https://www.facebook.com/Faely's Performing & Healing Arts
Bailee Bise
Faely

Fayetteville, AR

Kaitlyn is an aspiring flow artist since January 2019 out of Tulsa, Oklahoma who fell in love with single hoop, dance and diverse forms of self expression. She found herself experimenting with other props such as Poi, Double Staves, Fire Fans and other forms of fire flow. The flow arts have molded Kaitlyn into the Goddess she is today and she will continue to rise up in her community. This is Kaitlyn's first year of performing and she is ready to spread her passion for music with you on stage and in the crowd. She strives to inspire others to express and find a form of meditation through any movement.
Instagram ~ https://www.instagram.com/wanderinglotusflows/
Facebook ~ https://m.facebook.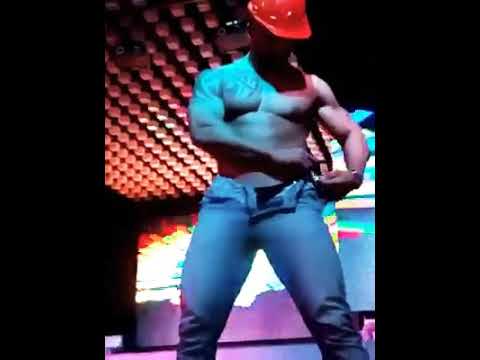 com/wanderinglotusflows/?ref=bookmarks
Kaitlyn

Tulsa, OK

Ana Cruz

Denver, CO

Ana Cruz is a passionate and dedicated circus performer based out of Boulder, Colorado. She first discovered hula hooping four years ago at a silent disco and her life has never been the same since. She uses hula hooping as a form of self expression, exercise, and stress relief. 
Ana took a liking to fire performing early on and now excels with props such as, but not limited to, fire hula hoops, fire fans, fire palm torches, and fire eating.  
Ana loves to dance in all genres however, for the past 18 months, Ana has been training in Tribal Fusion belly dance under the instruction of Jessica Gardner bellydance in Fort Collins.
Ana is diving headfirst into the circus and has been training in stilt walking and dancing for the past two years. She is also training in aerial arts under Staza Stone. She aspires to learn all of the apparatuses and run away with the circus.
Website : www.anacruzperformance.com
Facebook : https://www.facebook.com/Anamalhoops
Instagram : www.instagram.com/anamalhoops/
Dark Phoenix Performing Arts AKA Bekah Beast is a multi-talented performer & instructor based in Arkansas! She offers fitness classes every week and loves to share her many talents with the world! With a love for fitness, yoga, flow, & cosplay Bekah's performances are always next level!
Facebook : www.facebook.com/darkphoenixperformancearts/
Instagram : https://www.instagram.com/darkphoenixperformancearts/
Dark Phoenix Performing Arts Bekah Beast

Fayetteville, AR

Mackensie Cline

Tulsa, OK

Mackensie is a Flow Artist from Tulsa, OK. She has been performing with props like LED hoops, double mini hoops, leviwand, silk fans, poi and has been practicing gogo dancing for over a year. She is a member of Subsonix' Unity squad and as of 2020, the Dancing Bear Tribe! Flow has given her a new outlook on life and she loves interacting with the crowds!
WEBSITE : https://spark.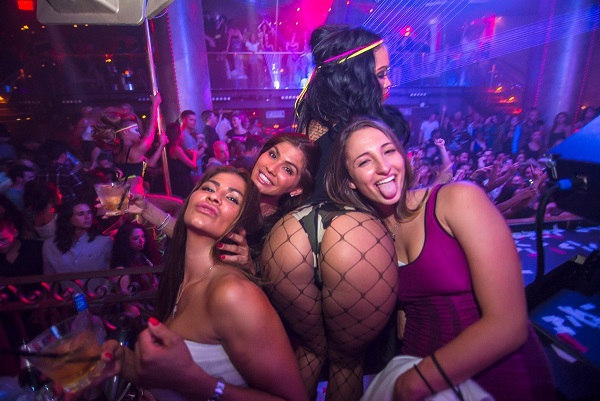 adobe.com/page/b6w65b8aYZmMm/
INSTAGRAM : www.instagram.com/mackensie_flows/
FACEBOOK : https://www.facebook.com/mackensieflows/
Saffron Van Rossem
Nicaragua, Rivas, Nicaragua / Huntington Beach, California
Saffron is the Co-Creator at CircAsana, Inventor at School of Life, and Hatha Yoga Instructor at Purusha Yoga outside of being a Dancing Bear Tribe Performer. Saffron performs and teaches Aerial + Yoga Teacher Trainings & Circus with Purpose Retreats. She is well known for her amazing Aerial Acts, Yoga, & her international business CircAsana.
FACEBOOK : http://facebook.com/saffasaurous
INSTAGRAM : https://www.instagram.com/saffronyoga/
Ava Renee Performance Art & Movement

Kansas City, MO
Ava began her flow journey back in 2017 where she first picked up hula hoop dancing. Not long after that she also started practicing double hoop dancing, fire hoop dancing, silk fans, fire fans, fire palm torches, poi, tribal fusion dancing, handstand acrobats, pole dancing and most recently aerial hoop, trapeze and contortion.
But before Ava discovered the world of flow art and circus, she was a competitive gymnast in Kansas City up until the age of 11. Not long after that she jumped right into year round competitive swimming. In highschool she swam on the girls swim team and ran cross country and track. It was towards the end of highschool where Ava fell in love with things that not a lot of 17 year olds had a passion for. She realized that the benefits of movement was something she would include into her life as long as possible. In March of 2019 Ava was accepted into The Dancing Bear Tribe LLC, a performance collective based out of St. Louis. She soon began performing for festivals and events in Missouri, Arkansas, Colorado, Oklahoma and Kansas. Once Ava started performing she knew that she wanted to make a career and lifestyle out of it. With her synchronicity and styles to music she knows how to capture an audience with her talents and passions. Along with performing Ava has hosted a couple hoop dancing workshops at FLOKC in Kansas City and has recently began to teach an inversion and hand balancing class here at The Last Carnival.
Ava hopes to share her love for movement with as many people as possible and inspire others that no matter where you came from, you are capable to achieve anything you dream of.
INSTAGRAM : https://www.instagram.com/aavarenee/?hl=en
FACEBOOK : https://www.facebook.com/AvaReneePerformanceArt/
Nicole Raye

Springfield, MO
Nicole Raye has been performing for as long as she can remember, from dance to singing to modeling to acting to countless other various entertainment acts. Nicole Raye knows when to interact with the audience and when to not. She has performed in front of large crowds but also volunteered at many community events, big and small. Nicole is dedicated to authenticity and professionalism- no matter the circumstance. She will always blow audiences away with her abilities and drive. Nicole Raye is committed to the entertainment industry. She is sure to be the right fit for your event and can promote your event through her business social media pages that have over 10,000 followers.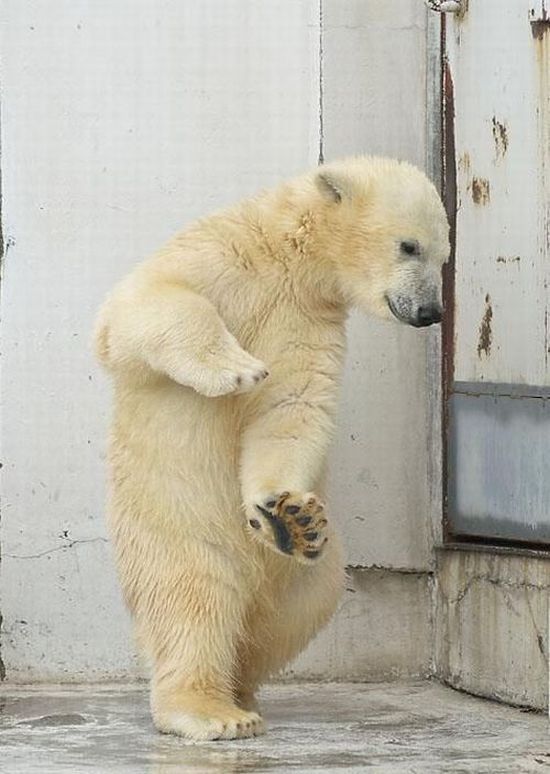 Along side with performing, Nicole Raye is self employed with her own self ran business. RayeOfRainn.com is her online shop- Raye of Rainn opened near the beginning of 2015 making for local hoopers and vending at street fairs. Since opening Raye of Rainn has maintained a five star reviewed shop with over one thousand five star reviews, and over 5000 sales. Known for gorgeous reflective hoop designs, quality craftsmanship and fair pricing, Raye of Rainn has indulged in some creative fun creating new shape props to dance with and manipulate. Customer service is top priority for owner Nicole Raye, she pushes to satisfy every current and future customer.
Website : RayeOfRainn.com
Facebook : www.facebook.com/RayeOfRainn/
Instagram : www.instagram.com/rayeofrainn/
Katey kat AKA katey Little is a performing artist based in Northeastern Arkansas. Over the past five years, katey has performed in various states across the US in festivals, nightclubs, private parties, concert venues, and parades.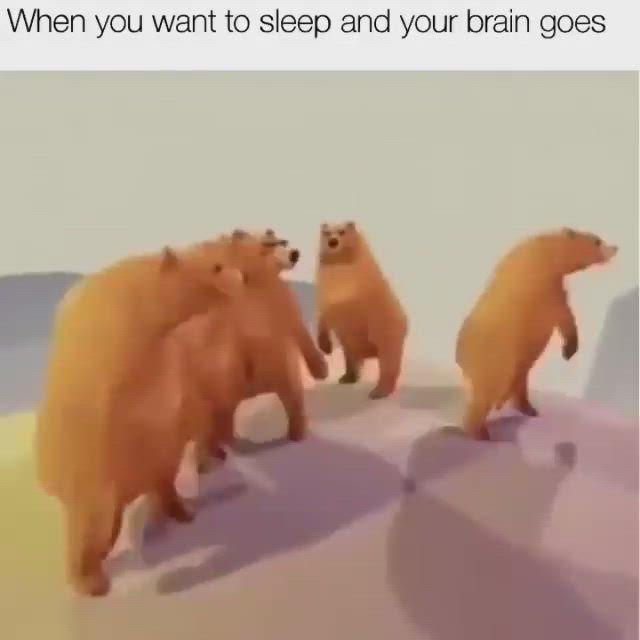 She specializes in stilt walking and hula hooping, but is also proficient in many different props including rope dart and aerial hammock. Katey utilizes both LED and fire to bring her acts to life. Katey is a performer in The Grind City Hoop Troupe and The Dancing Bear Tribe, LLC. and is sponsored by LiviJoyHoops.
Facebook: https://www.facebook.com/KateyKatentertainment/
IG: https://www.instagram.com/_kateykat/
Katey Kat

Jonesboro, AR

Bubble hippie aka Katarina hull, is a performance artist out of Kansas City, KS. She has been practicing as a hoop artist for over 5 years and has performed professionally for the last two including private venues, concert venues, and assisted living centers. She is proficient in single and double hula hoop as well as silk fans, poi, and dragon staff. Katarina is a performer for The Dancing Bear Tribe LLC and is a sponsor of your expression zone and thefestiworldc.
.
Instagram : https://www.instagram.
com/bubble_hippie/
Facebook : https://m.facebook.com/bubblehippie/?ref=bookmarks
Email : [email protected]
Bubble Hippie

Kansas City, KS

Katie is a performance artist out of Southern Illinois. She has been practicing as a performance artist for over ten years and has performed professionally for the last three including music festivals, private venues, bars, and wineries. She is proficient in all forms of poi, and hula hoop. Katie is a performer for The Dancing Bear Tribe LLC.
Instagram : https://www.instagram.com/poibearkatie/
Facebook : https://m.facebook.com/PoiBearK/
Email : [email protected]
Poi Bear Katie

Carbondale, IL

Whitney

St. Charles, MO
Lead Manager
Collin Corwin

Troy, MO
John Strait

Washington, MO
Derek Slater

Madison, WI

Derick Randles

Springfield, MO

Nathan Reardon

Kansas City, MO

Alexa

Kansas City, MO
Adriana Faith

Tulsa, OK

Samantha Hope

Tulsa, OK

Sam Stoff

St.
Louis, MO
Leighanne

Tahlequah, OK
Maggie

Kansas City, MO

Dizzi Gypsy

Collinsville, IL

Shayna Spins

Lawerence, KS

Vivian

Kansas City, MO
Veronica

St. Charles, MO
Lauren Autry

Cincinnati, OH
Dancing Kitten

Collinsville, IL

Lindsey

Texarkana, AR
Madlyn

St. Louis, MO
Loriana

Tulsa, OK

Devin

Harrisburg, IL
Karina Marie

Denver, CO

Dizzi Gypsy aka Gypsy aka Desirea Papp is a multi prop artist who loves to put on a show and tell a story when she performs. She loves to engage with the crowd and get people involved. She specializes in hoops but loves to dabble in fire performances and is expanding her arts into aerial as well. Gypsy is a jack of all trades and will conquer any prop or task you put in front of her.
She loves to work and inspire others with her troupe, The Dancing Bear Tribe. She has been apart of the tribe for 4 years, and has performed for many artists alongside her bear sisters. Including, Subtronics, Rezz, and many other artists spanning over many genres.
Fb: DizziGypsiz
Dancing Kitten AKA Hannah Chopiwskyj is a performing artist based in St Louis, MO. Hannah has been performing at a variety of concert venues, private events, and music festivals since 2019, although she found her love for flow roughly 4 years ago. Dancing Kitten can be found performing with her hoop, silk veil fans, fire wick fans, or dragon staff. She also has experience with fiber whips, go-go dancing, and palm torches. Hannah is proficient with the use of both LED and fire props. Hannah is a performer for The Dancing Bear Tribe, LLC. She has performed with notable artists such as : Pigeons Playing Ping Pong, Space Jesus, The Schwag
Facebook: https://www.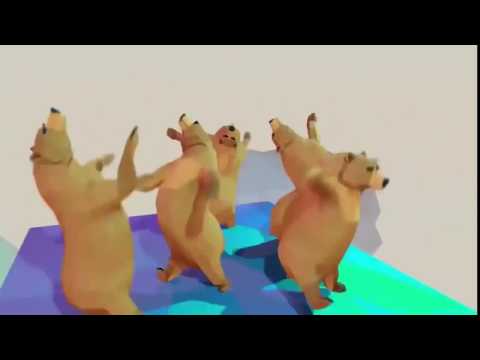 facebook.com/DancingKitten814/
IG: https://www.instagram.com/dancingkitten/
Whitney is a nationally traveling performing artist from Missouri. She has a special passion for aerial & fire arts. Whitney has been an active performer with The Dancing Bear Tribe for one year and has performed with notable artists such as Shpongle, Of The Trees, BongoJak vs. The Loop Machine, & countless others. Whitney always brings a special magic to each o her performances.
FACEBOOK: https://www.facebook.com/apothecaryfairyglows/
INSTAGRAM: https://www.instagram.com/apothecaryfairyflows/

Shayna is a dedicated performer that has had a passion for flowarts for many years. She is from Lawrence, KS and is very involved with the community there. Shayna loves to travel & you can find her on stages with The Dancing Bear Tribe across the country!
FACEBOOK : https://www.facebook.com/ShaynaSpinsPerformanceArt/
INSTAGRAM 1 : https://www.
instagram.com/shaynaspins/
INSTAGRAM 2: https://www.instagram.com/shaynasouthard/
Alexa is a traveling, sponsored performing artist from Lawrence, Kansas. Alexa has been a performer with The Dancing Bear Tribe for about a year now, but has been involved in the flow arts community for many years. She loves to perform with a variety of different props, but has a special love for fire dancing.
FACEBOOK : https://www.facebook.com/lexalou100
INSTAGRAM : https://www.instagram.com/lexa_terrestrial/
Amanda Fox

Virginia / D.C.

Amanda Fox is a D.C based multi prop flow artist and fire manipulator. Her flow arts journey started the summer of 2015 after she saw her first taste of what flow arts can bring to events, and the joy that it brings to people. This journey has taken her from dancing alone in the woods to preforming in front of an audience. She trains in long and short silk fans, led silk fans, fire fans, dragon staff, fairy wings, fire breathing, fire eating, palm torches, rope dart and levi wand.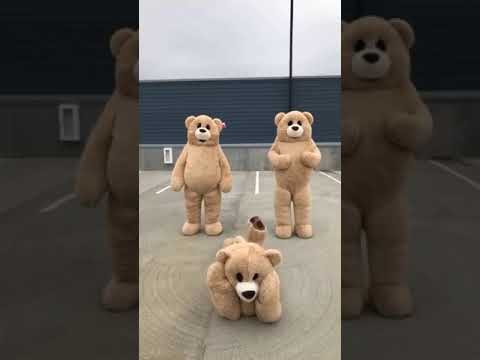 Amanda Fox is a FAI certified safety and is excited to bring flow and fire to your next event!
Instagram : https://www.instagram.com/amandapandaf0x/?hl=en
Facebook : https://www.facebook.com/amanda.fox.12139
Dancing Bear | Library
Rabbi Arye-Leib - "Shpoler Zeide" - before becoming a famous righteous man and miracle worker, spent seven years wandering from city to city and from village to village. He endured many hardships and lived in dire poverty. It was one of the ways to cleanse his soul.
But he had another reason for choosing such a difficult life; he wanted to see Jews in small towns and villages and tried to help them in some way.
One day, having arrived in some village, he went to a tavern, but it was closed. He learned from a non-Jewish neighbor that the landowner had put the innkeeper in jail for non-payment of rent. Rabbi Arye-Leib learned that another Jewish family lives in this village. Wasting no time, he hurried to them to learn more about the poor innkeeper,
When he approached the house of a village Jew, he invited him in and received him very warmly.
Rabbi Arye-Leib saw a house full of children and suggested to the owner - his name was Shmuel - that if he allowed him to stay, he would gladly give lessons to his children in exchange for food and bed. The Rabbi assured Shmuel that he was a good teacher. Shmuel was happy to accept this offer.
Having agreed, Rabbi Arye-Leib began to ask the owner about the poor innkeeper. He learned that the Polish landowner, like many of them, hated the Jews, but did not touch the innkeeper as long as he paid his rent. However, as soon as the innkeeper was late with payment, the landowner seized him and threw him in prison. Not satisfied with this, he closed the inn and threw out his wife and children, while saying that he would keep her husband in prison until the entire amount of money was paid.
"May the Almighty have pity on these unfortunates," Shmuel added with a deep sigh.
"Do you know how much the innkeeper owes him?" asked Rabbi Arye-Leib.
— No. But I think it's a pretty big amount.
— Are there Jews here who could help?
- Very few Jews live in this place, and they are all very poor. - Then, after a pause, Shmuel sadly added: "It's not enough trouble for us, so now the landowner's birthday is approaching ..."
— What does the innkeeper have to do with it?
— Well, you see, the landowner always arranges a big party on the occasion of his birthday. Every year he invites all his friends, landowners, homeowners, both near and far away, to visit. The main entertainment at this holiday is the bear dance. The landowner brings one of his Jewish innkeepers and orders him to get into the bearskin. The "bear" is led on a rope into the hall, and the owner calls the guests one by one to enter into competition with him. One of the guests, a good dancer, accepts the challenge. The music begins to play and the competitors begin to dance. Each dance is performed in a special way to its own music. So, the "bear" in his dance must repeat every step and movement of the "partner", like a shadow.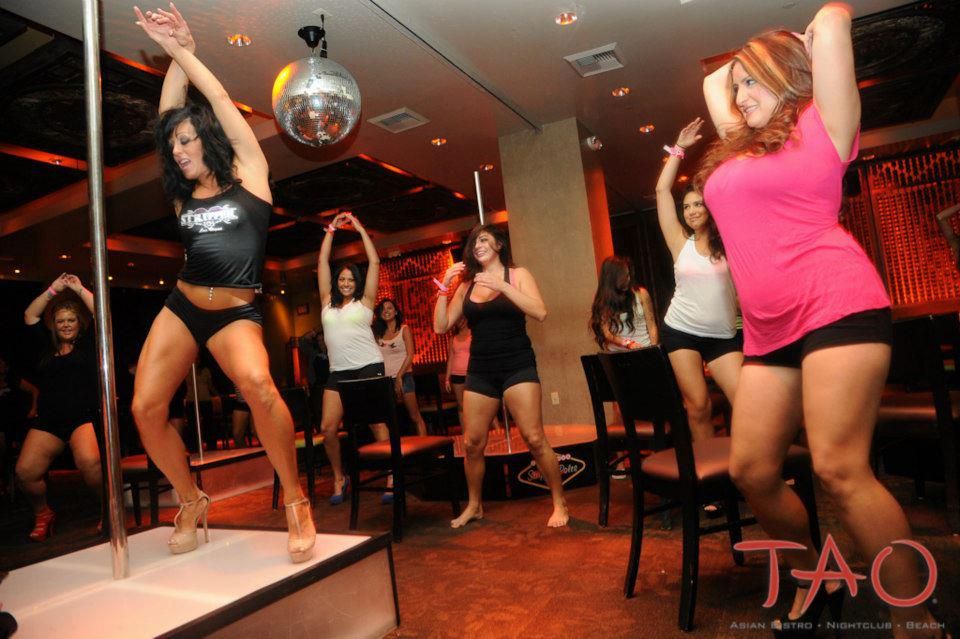 The music changes rapidly from one dance to the next, and the dancers must immediately pick up the rhythm. If the "bear" keeps up with the dancer, the guests applaud loudly, shower him with gifts and let him go home. If he fails to make a good performance, he receives blows on his naked body with a rope and other insulting punishments, to the great pleasure of the guests.
"On the other hand," continued Shmuel, "if the "partner" loses, then the "bear" has the right to demand a reward.
"Understood, understandable," replied Rabbi Aryeh-Leib thoughtfully. "Our poor innkeeper may have to become such a "dancing bear" at the upcoming holiday. Tell me, has he done the bear dance before?
Yes, several times. He himself told me about it.
— Well, how did he do it?
Not so bad. He didn't win, of course, but he wasn't beaten either.
Rabbi Arye Leib fell silent and thought. He was well aware that after several weeks of brutal imprisonment, the innkeeper would be unable to win the competition.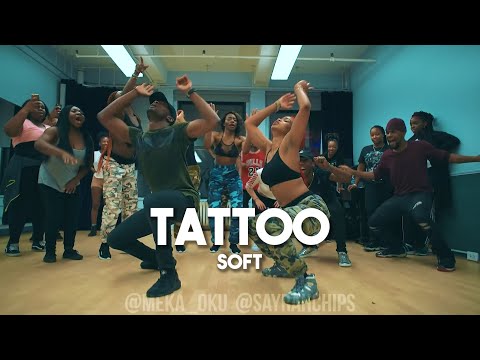 Then he suddenly asked Shmuel, "Can you do the bear dance?"
— God forbid — he was horrified. Then he added more calmly: "To tell the truth, I don't dance that badly - but only at Simchas Torah and at weddings for the pleasure of the bride and groom. No, sir, God save me so that I can dance for these wild Poles," he shuddered.
Rabbi Arye-Leib was silent for a while and then asked about the prison where the innkeeper was kept.
- This is a deep cellar for storing fruits and vegetables in the landlord's barn. It is covered with a lid upholstered with iron bars. It has a trapdoor leading to a wooden staircase and an opening through which a basket of daily rations of bread and water is lowered for the prisoner or prisoners who are held there," Shmuel explained.
"We must think of something to help the poor innkeeper," muttered Rabbi Arye-Leib.
Rabbi Arye-Leib settled down in Shmuel's house in a comfortable separate room where he could calmly pray, study and teach children.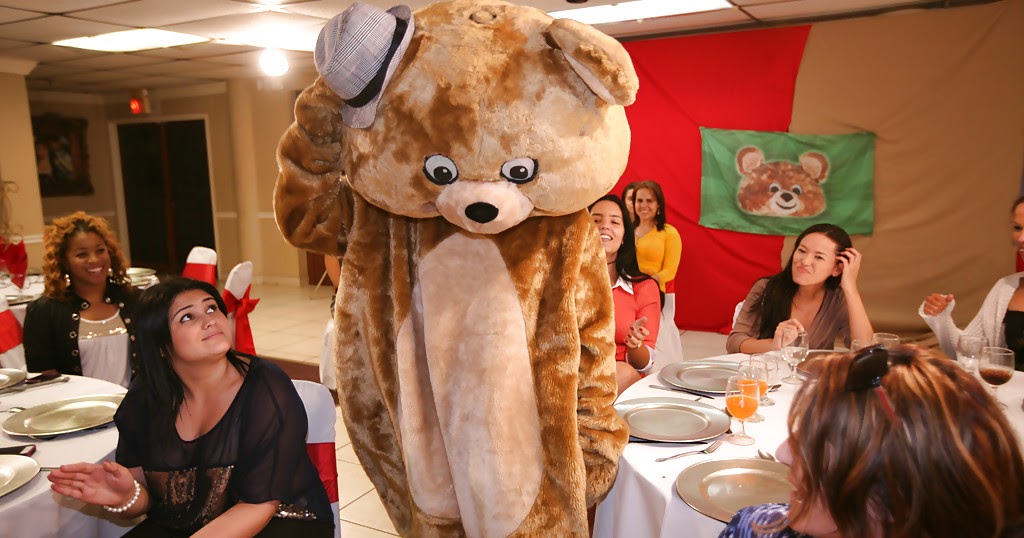 More than Veek was pleased with this Shmuel, and when he had time, he came to the "class" and listened to the lessons. At night, when everyone was asleep, he stood for a long time under the door of the Rabbi's room and listened to the pleasant melodious voice of the lodger when he read the Psalms or studied the Talmud.
A few nights before the festival, when Shmuel was standing outside the door of the teacher's room, he suddenly heard unusual sounds of music! Did he imagine or was it really the sound of a violin? Maybe he was sleeping? No, for sure, it was the real music of the Cossack dance! Then - mazurka! and then - undoubtedly, a polka! Moreover, it also seemed to him that he heard the footsteps and steps of every dance. How strange...
The next morning, Rabbi Arye-Leib gave no sign that something unusual had happened that night. Shmuel didn't have the courage to ask the rabbi about what happened last night. Maybe he just dreamed it.
But the "dream" was repeated on the second and then on the third night!
The next morning - it was the day before the birthday celebration - Rabbi Arye-Leib asked Shmuel to prepare a long strong rope for him.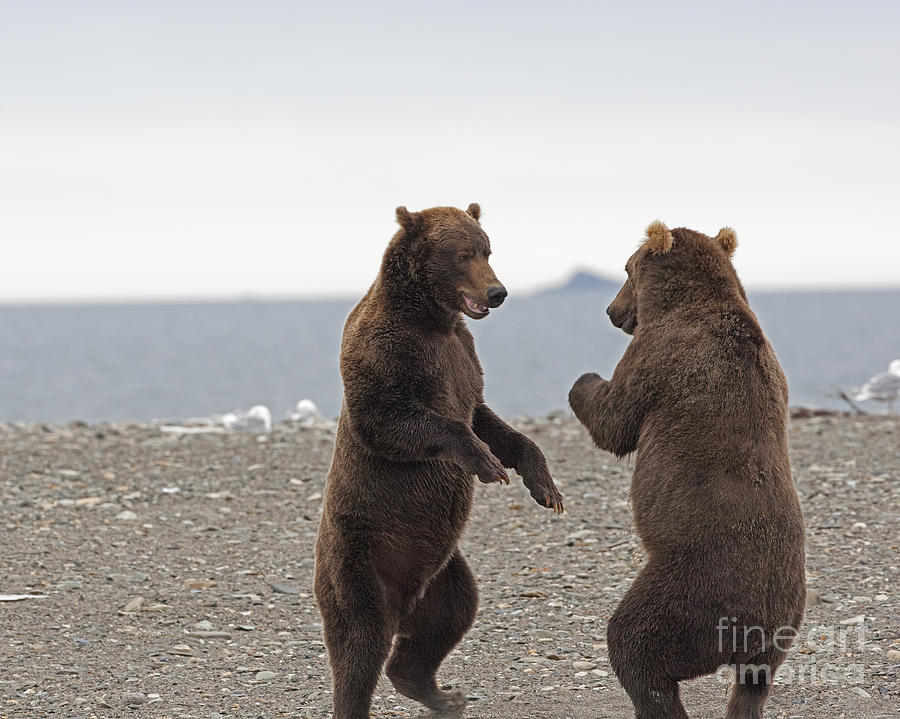 "Today, with God's help, we will fulfill the mitzvah Pidyon Shvuim," he said confidentially to Shmuel.
Exactly at midnight, the two of them came to the landowner's yard. His mansion was flooded with lights, and you could hear the sounds of music and the voices of drunken guests. Outside, however, everything was quiet and dark. Shmuel went to the barn and then to the padlocked hatch. He tied a rope to an iron rod and helped the rabbi down through the hole. The innkeeper was terribly frightened, but the rabbi quickly reassured him.
"Shh, be quiet, don't make noise or ask questions," he said. "Let's change clothes quickly: there's no time to waste!" When they exchanged clothes, Rabbi Arye-Leib bent down and ordered the innkeeper to climb on his shoulders, after which he, with the help of Shmuel, got out of the cellar. "Remember to untie the rope and take it with you. And run to the village," he said.
As soon as the innkeeper and Shmuel managed to hide in the darkness, Rabbi Arye-Leib heard loud voices, laughter and footsteps.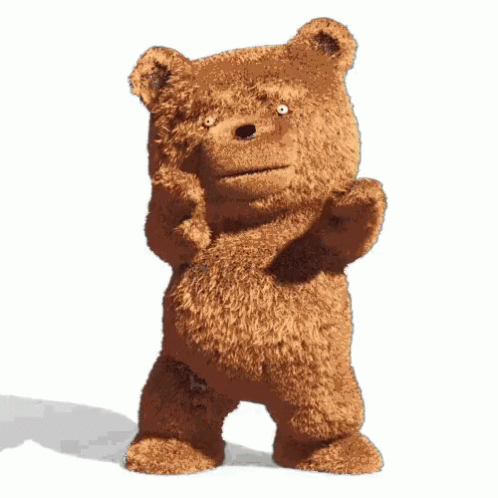 The manager of the landowner with a lantern in his hand and accompanied by servants entered the barn. They opened the hatch and ordered the innkeeper to get up. A bearskin was thrust into his hands. "Get in it," the manager snapped.
They led the "bear" into a large noisy hall, where the landowner and his guests were impatiently waiting for the big performance to begin.
The master asked for attention to announce the conditions of the competition.
"My friends!" he said solemnly. "If the 'bear' gives us a good show and really pleases my distinguished guests, I will reward him with freedom. But if you are disappointed, I will reward you with the spectacle of twenty blows that this Jew will receive on his bare back. And then we'll throw him to the dogs so he can learn to dance! If the "bear" wins the competition, then he has the right to demand a special prize - what will his heart desire? You, my friends, will be the judges and will say who should be declared the winner.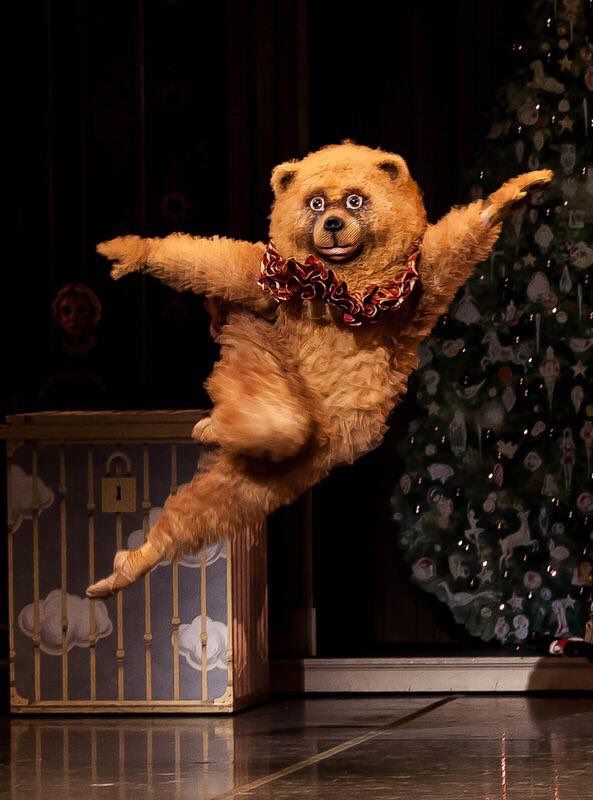 Then he asked his guests which of them was willing to enter the contest.
A young landowner who was considered the best dancer in the area stepped forward and offered to lead the bear dance. He looked confident that, despite the large amount of wine he drank, he could put on a great show. The guests clapped their hands as the young aristocrat grabbed the leash, and the musicians hit the "cossack". The young landowner started dancing like a real dancer, but the "bear" exactly repeated his movements. The guests warmly applauded both.
After that the musicians played the polka. And again the "bear" followed the dancer unmistakably. The young landowner began to make mistakes, and the "bear" began to dance better than him. Now all the applause went to the "bear". When the musicians began to play the mazurka, the landowner was no longer able to lead the dance. He made one wrong move after another. Every time he made a mistake, the "bear" slapped him on the shoulder, which made him even more embarrassed.
After several such slaps, the young landowner stumbled and fell heavily to the floor. The "bear" sat on him and crushed him to the ground.
Bravo! Bravo! shouted the excited guests.
The host, rather embarrassed, went up to the "bear" who was riding his guest and said, "Get off him. I free you from prison!"
"That's not all, your honor," the bear replied.
- Not all! repeated the loud chorus of the guests.
"I cancel your debts," the landowner added.
Not all, Your Honor.
- Not all! the guests thundered.
— What else do you want? Haven't I already rewarded you enough? the landowner was outraged.
- For me, your honor, the reward is quite sufficient. But what have I done for all those suffering in prison? What about the worries of the wife and the crying of the children?
- Okay. I will return the tavern to you and lease it to you for the next two years. Have you had enough now?
"Good," said the "bear," getting up and helping his opponent to his unsteady legs.
Accompanied by loud applause, the "bear" came to the door. Without looking at the raging public, Shpoler Seyde threw off his bearskin and left.
He went to Shmuel's house, where a grateful innkeeper was waiting impatiently.
Both Shmuel and the innkeeper were happy to see that the rabbi was not harmed at all by the bear dance. He told them the amazing news that the landowner canceled all debts and restored the right to rent the tavern for two years in advance! They all thanked the Almighty for the happy turn of events.
Shpoler Zeyde and the innkeeper changed clothes again. The dawn of the morning came when Spöhler Seyde was ready to leave. He took his bundle and basket, blessed Shmuel and the innkeeper to follow the ways of the Torah and the commandments, and wished them good luck. They accompanied the holy righteous man to the edge of the village and parted. And then the sun shone and illuminated his path.
When you can get arrested for dancing.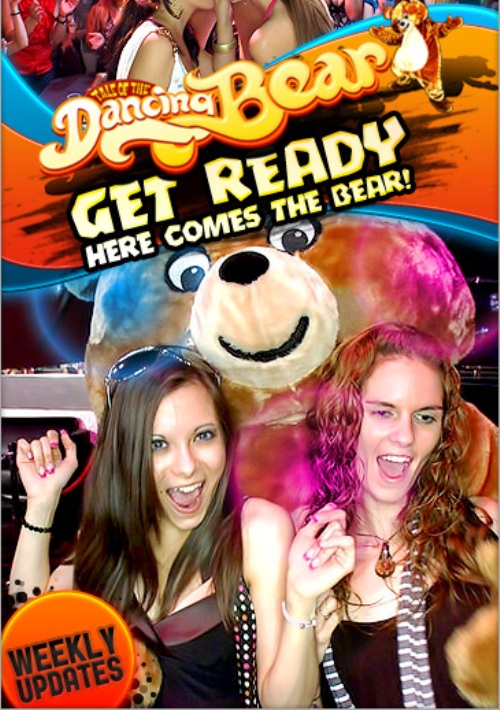 ..
Oksana Bondarchuk
Columnist for Tricolor TV Magazine
On Thursday, February 4, director Richard Raymond's acclaimed Desert Dancer starring Freida Pinto (Slumdog Millionaire), Rhys Ritchie (Prince of Persia) and Tom Cullen (The Weekend ") starring. The tape was filmed based on the real life of the Iranian dancer Afshin Ghaffarian, who fought with the whole country for the right to dance - after all, this art form is prohibited in Iran. Tricolor TV Magazine caught up with debutant filmmaker Richard Raymond, who, in an exclusive interview with our magazine, talks about blasting through the agents of global movie stars, seeking support from Russian investors, appeasing Moroccan extras and battling sandstorms while filming.
Richard Raymond acted not only as the director of the tape, but also as its producer
Richard, what attracted you to Afshin Ghaffarian's story?
I read an article about Afshin Ghaffarian in the Sunday Times in January 2010.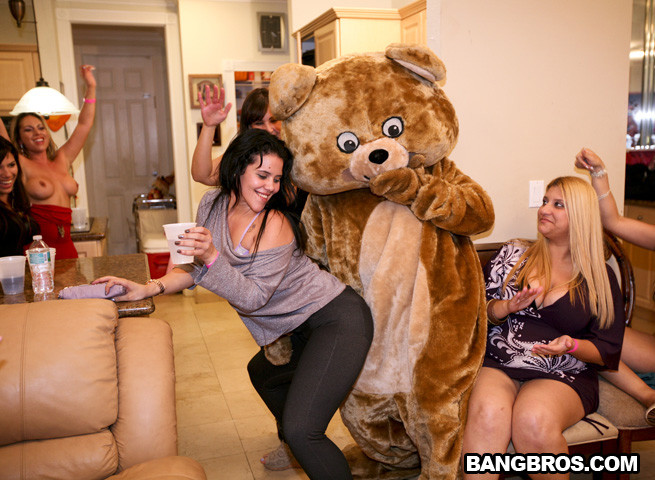 I was very interested in the story of a young man who had a dream of becoming a dancer in a country where it is forbidden to dance. I didn't know that dance could be banned, because it's such a natural and neutral part of life. For me it was strange. The deeper I studied the current situation in Iran, the more interesting this topic became for me. The story itself was amazing! I went to Paris and met with Afshin. He told his story to me and John Crocker, the screenwriter. She captured us. In the end, we made a film based on Afshin's life. The script includes many of his monologues and scenes from life. "What would you like to feel: joy and pain or nothing at all?" - Afshin's question, which makes you think.
The Hero wants to dance, but the religion of his country forbids him. Why can't he move to another country? Why doesn't he take the path of least resistance? Doesn't he look like Don Quixote fighting windmills in his protest?
In fact, this is just his life, he did not want to move anywhere, he just wanted to have the right to express himself.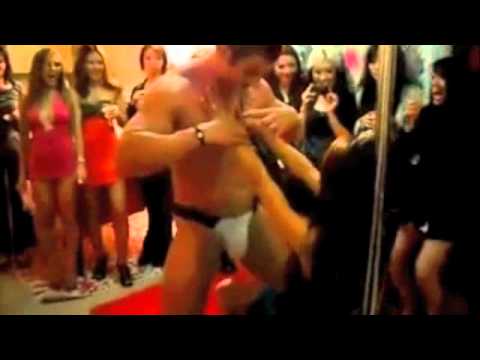 For him, this is not a question, but a conscious choice. Afshin just wanted to live with his family and his friends in Iran, where is his home, which he loves. He wanted to dance and work out the moves. So he opened an underground dance studio. It is very symbolic in general, many Iranians have gone through this. For example, alcohol is banned in Iran, but tens of thousands of Iranians gather in underground clubs. Western music and Western movies are banned, boys and girls can't be together unless they're married, they can't even hold each other's hand, have sex, but still everyone does it, they don't move to another country. In Russia, the same as in Iran: people do what they want, despite the prohibitions of the state, this is an innate human instinct .
"Dancing in the Desert" was not filmed in Iran, but in Morocco
Why is dance so important to a hero?
This is the air he breathes, his passion. You don't choose who you love, and it's the same with creative people - they don't choose what they will become passionate about.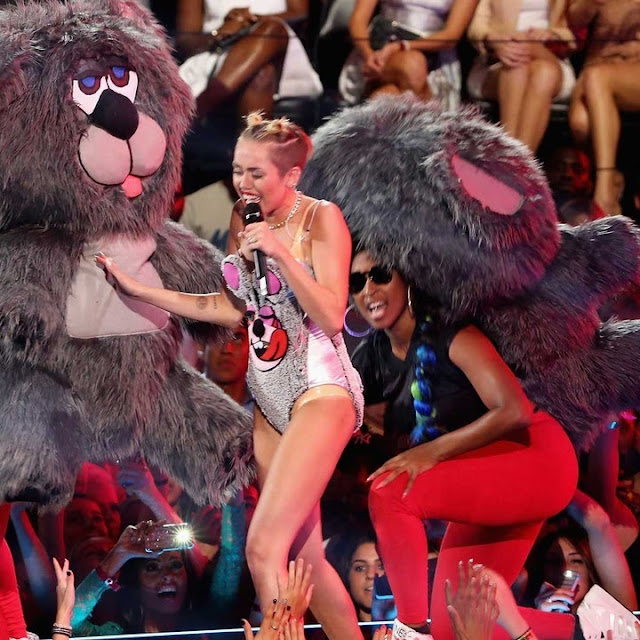 What is a ban for you personally? Have you personally experienced feelings similar to the feelings of the protagonist of "Dancing in the Desert"?
I always wanted to be a director, and I didn't have any friends or relatives of directors, so I always felt like an outsider in the business and tried to break into the industry. As a teenager, he spent a lot of time at Pinewood Studios before getting a job there.
It was very difficult to have a passion for art and not be able to do it. Therefore, to some extent, I saw myself in Afshin. In his case he could be arrested for his passion, in mine there was no danger, but there was a struggle.
How quickly did you manage to find funding for shooting such a somewhat provocative film?
The money was hard to come by. The film was eventually financed by investors from Russia . They were drawn to the film's message of freedom of expression. In their lives, the people who helped me faced the same problem of suppressing freedom of expression, which is why they wanted to see this project through to the end.
For the main character, played by Rhys Ritchie, dance is life, passion
What was the most difficult part of the film production stage?
For me, this film was the first. It is difficult for a debutant to convince such stars as Freida Pinto to act in his films. It is elementary problematic to break through their agents and make them read your script after all. We made it. The second problem was that we couldn't shoot the film in Iran, we would just get arrested, so we had to find a country that had to look like Iran. We filmed in Casablanca, Morocco. With the help of an Iranian production designer, we ensured that the film looked realistic and sincere.
Have any other countries refused to help you shoot?
As an option, we considered Jordan, we encountered small problems, but nothing serious. And then they still chose Casablanca, because it looks like Tehran and there is a desert there. The Government of Morocco has given us a lot of support.
Many directors have filmed their films there, such as Ridley Scott .
What is it like to shoot a movie in the desert? Can technology and people survive?
Incredible! I liked the fact that you can walk barefoot, the sun was shining, it was very beautiful and cinematic . Of course, it was not easy for people and equipment, but we did it. It was very beautiful. We loved it, it was an unimaginable experience.
"Freedom takes courage" - this is the slogan of the film
What was the most difficult day of filming for you?
Probably the scene with the Moroccan extras in the nightclub. It was impossible to silence them, they were dancing, screaming, I couldn't concentrate on my thoughts... I needed silence to think about the scene, about what was going on... It was not easy for me. Luckily, we had a plan that we stuck to. This day at the nightclub was perhaps the most difficult.
Did all the actors have choreographic training? How long have you been looking for actors for the main roles?
I didn't know exactly who would play the roles when I wrote the script.
We filmed a test film in the desert in Jordan. The actress from that film looked a bit like Frida, so the idea came up to invite her to the casting. As for the choreography, all the actors actively trained. Freida Pinto trained for a year with Akram Kan (world famous choreographer - ed.) in Los Angeles. The rest of the actors were engaged for about six months. They went through this incredibly complex process, which requires very serious discipline.
Freida Pinto trained for a year with choreographer Akram Kan
Many people remember the scene of the magical dance of Freida Pinto and Rhys Richie in the desert. Tell us how you filmed it?
We filmed this scene in the desert in two days (but don't forget that the actors trained for half a year). All this time we have been fighting incessant sandstorms. In the scene where the characters are lying on the sand, you can see a sandstorm, and so - it's real. It is very difficult to shoot a dance in the desert, as the actors' feet sink into the sand .
We dug a hole in the sand, put a plank floor in it, and then covered the floor with sand so that the actors could dance. Such is the secret.
What's your favorite scene in a movie that you're willing to put on "on repeat" forever?
A hand dance scene that wasn't originally in the script. Very strong and beautiful. It says a lot without a single word.
Was the music originally written before filming? Or was it later written "to the dance"?
Benjamin Walvis wrote the music before filming began. However, when we finished the film, we completely changed the music. Music has had a long history, but undoubtedly Benjamin Walvis is one of the most talented composers today. He created one of the best soundtracks of the year. It was nice to see him getting five star ratings.
Filming of the picture lasted seven weeks, the budget of the tape was 4 million dollars.
Did you have any visual references prior to filming the tape?
Yes, I studied photos of Iran.
The film " Nobody Knows About Persian Cats " (2009) by Bahman Ghobadi (world-famous Iranian film director, three-time winner of the Cannes Film Festival and winner of the Crystal Bear of the Berlin Review. - Ed.) had a great influence on the creation of our film. Bahman Ghobadi himself provided personal support for the creation of Desert Dancer. And of course, if you're making a film about the desert, then " Lawrence of Arabia "can't help but affect you, the desert itself acts as one of the heroes of the picture.
What personal discovery did you make after filming "Dancing in the Desert"?
I have grown as a director and as a person. I have learned to trust actors. Great actors are like good material. If you do not make a mistake during the casting, then you can just trust them, trust their talent, rather than control them. Any director would go through this in my place.
How did the Iranian government and the Iranians themselves react to this film?
I don't know what the reaction of the Iranian government was to the film, but I know that at some point they ridiculed Afshin.