How to become a dancer for basketball teams
How to become a professional NBA Dancer — The Sideline Secrets
Every year dancers from all around the nation (and globe!) make their way to the big city to chase their dream of becoming professional NBA dancers. From the iconic cheerleading outfits to the synchronized dance choreography on the court, becoming an NBA cheerleader is a lifelong dance dream for many. With hundreds of dancers showing up to professional dance auditions and only around 18 spots on the team each season, making it onto an NBA dance team is no easy feat.
It is important to remember that everyone has their own individual dance journey in becoming an NBA dancer. Some dancers have been training their whole life in different types of dance styles (ballet, jazz, contemporary, hip-hop) while others started dancing later in life. Some dancers audition multiple times (as many as 5+ seasons) while others make it on their first attempt. It is important in remembering to always focus on your own dance journey and never get discouraged by someone else's.
Below we are giving you the insider secrets on what you need to know in order to become an NBA dancer.
You must be least 18 years of age.

You must be at least 18 years of age by the start of the NBA season to be taken on the team as an NBA dancer.

Proficient in Jazz and Hip-hop.

You must be proficient in multiple dance types with a focus in jazz and hip-hop, as these are the most common styles performed on the court.

Many dancers attending pro dance auditions have been training in all styles of dance for a majority of their life. Do not let this discourage you if you are a more beginner dancer or feeling as though you are too old to start dance. There are countless NBA dancers, as well as NFL Cheerleaders, who have started dancing later in life. If you are learning to dance at an older age - be prepared to put the work in required to get to the professional dance level!

Research your NBA dance team.

Always research the NBA dance teams that you are interested in. You will need to look into:

Prepare for NBA dance auditions.

Before showing up to NBA dance auditions, you will need to prepare in advance.

Things to prepare for dance auditions include:

Dance technique

Dance style

Showmanship

Flexibility

Physique

Interviewing - THE DANCE INTERVIEW WORKBOOK

NBA team knowledge

Resume and registration

Performing under pressure

NBA dance audition outfits (more information on pro dance audition outfits.)

Wondering how to prepare for an NBA dance audition?

Preparing for pro dance and pro cheer auditions.

Attend NBA dance auditions.

The final step in becoming an NBA dancer is to attend your team's NBA dance auditions. Open dance auditions for each NBA team are held every season, generally in the summer months. Stay updated on the team's announcements to find out when dance auditions are being held and what is required for the audition.

Click here for a list of all NBA dance teams, up-to-date NBA dance team audition dates, and their official websites.
The Audition Process
Audition processes may slightly vary depending on the season and the dance team.
A one to two week-long audition process takes place in the summer each year.Hundreds of dancers show up to NBA dance auditions each season, where they are then given an audition number in order of arrival. Auditions generally take place at the NBA arena or at a nearby practice facility for the dance team.
Choreography is taught on-spot and performed in small groups for a judging panel. Routines vary in style between Jazz and Hip-hop. Auditions generally consist of preliminary auditions before the final dancers for training camp are chosen.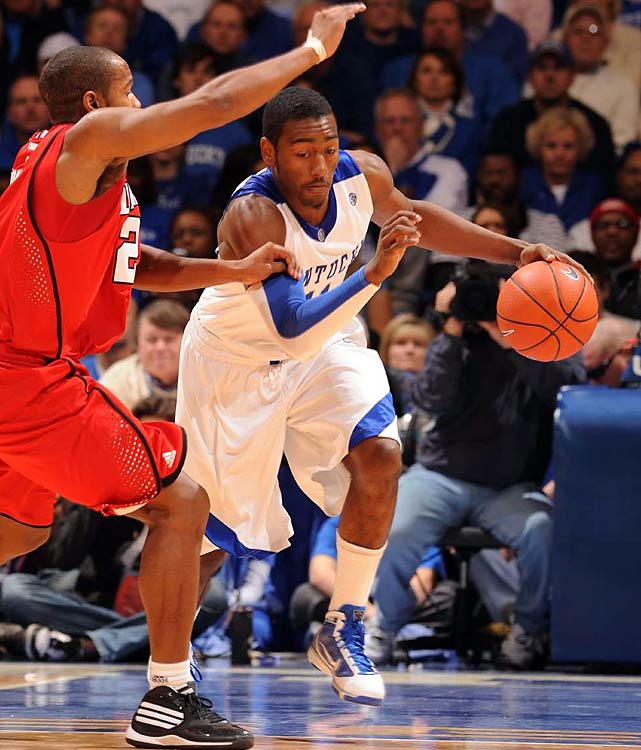 NBA dancer training camp consists of learning choreography in different dance styles, across the floor technique, and dancer interviews. At the end of the training camp, you will showcase all of the dance choreography and across the floor combinations in front of the judging panel.
If you do not make the final cut, you will not always be told why you did not make the team. With countless dancers showing up to pro dance auditions, the organization is not able to give individual feedback to every dancer that showed up.
Tips for becoming an NBA dancer:
Attend the workshops that NBA dance teams hold before every dance audition season.

Prepare your body for the physical demands required in dance auditions and on an NBA dance team.

Work on your struggle points in dance (dance technique, flexibility, dance style, etc.)

Take ballet classes! (Ballet is the fundamental of dance and will drastically improve your dance ability. )

Get to know people on the team and other dancers attending NBA dance auditions.
Tips from current NBA dancers:
The best advice that I can give when auditioning for an NBA dance team is: to be yourself as much as possible, showcase your strengths, and focus on what makes you stand out instead of trying to blend in. The Brooklynettes are compromised of a diverse group of dancers who all bring something unique to the team!

Pamela, Captain of the Brooklynettes.
Take as many dance classes as you can so that you can familiarize yourself with the style and be your most confident-self on the day of the dance audition. Having fun and staying confident is the key! You got this.

Emma, Former OKC Thunder Girls.
I think it really helped me to take classes from dancers that I look up to well ahead of Luvabulls auditions, to work on my performance and movement quality. Personally, I took classes on STEEZY, which has classes from lots of great LA based choreographers. Also, take advantage of dance clinics and workshops! Even if it is not for the dance team that you want to audition for, it is good to learn from people already in the pro dance industry. Lastly, work on finding your individual strengths, highlighting them, and dance big!

Gabi, Current NBA Dancer (Chicago, IL.)
You've got to trust yourself during your dance tryout! Do not let anything in the room disrupt the confidence that you bring in or your focus during the audition process.

Emily, Current NBA Dancer (Phoenix, AZ.)
What to bring to NBA Dance Auditions:
As we mentioned before, becoming an NBA dancer can be a difficult road to travel, but one that is well worth it. Make sure if you do not make the team to keep your head up, continuing taking feedback to improve yourself, get into more dance classes, and KEEP GOING.
What it Takes to Become an NBA Dancer — The Sideline Secrets
Walking through the journey and the audition process of becoming an NBA dancer.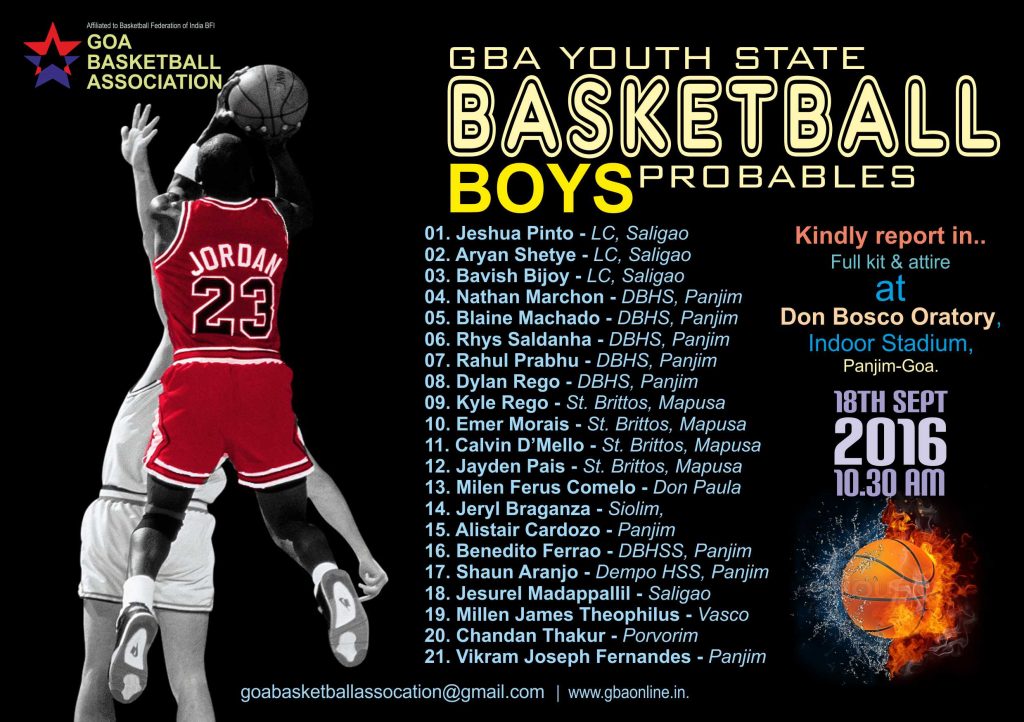 People always ask me, "How did you become an NBA dancer?" or "How do you become an NBA dancer?"
Well – every process varies a bit depending on the team but ultimately we show up to a 2 week long open audition that tests every skill that is required to become a professional dancer.
The journey to becoming an NBA dancer is a lifelong dream that takes a lot of hard work, dedication, consistent training, determination, accountability, and talent.
Some people seem think what we do is just a profession full of glamour – having a great body, wearing costumes, and getting glammed up for games.  BUT - what people don't understand is that these teams mold our lives and that there is so much more that goes into being able to even have the opportunity of showcasing those things in the first place.
Although I must admit that we do love the glamour that comes with game days, that is just the cherry on top of a finished product. We are constantly working to have a professional level physique, we train hard at our skill sets, and we maintain a respected representation of our organization on and off of the court.
Being an NBA dancer is a professional sport in itself and if you spend a week in our shoes you would find many similarities to be in-line with that of the athletes we dance for.
Professional dance and cheerleading teams encompass some of the best athletes to look up to, due to the high accountability and requirements to be on these teams in the first place:
Full time employees outside of dance

Engineering, medical, law, communications, nursing, etc.

Full time students

Bachelors, MBA, law degrees, dental students, medical students, etc.

Ambassadors for the community on behalf of the team's organization

Mentors, coaches, and instructors to young aspiring dancers

Dance team "juniors" programs, local dance team coaches, dance class instructors, aspiring pro dance mentors, etc.

Public speakers

Empowering and strong representation

Following strict rules regarding professionalism
Dance Background
Just like any sport – some of us start at a young age while others find their passion in middle school, high school, or college. 
Every dancer has a different background and journey. Personally, I didn't start dance classes at a young age like many of my past and current teammates, I grew up in gymnastics. I tried out for the cheerleading team in high school and immediately fell in love with it from there. I was a cheerleader for three years until I decided I wanted to ultimately pursue dance and be able to take it to the professional level one day.

Needless to say, I started dancing late in the game, especially if I wanted to go pro - around 17/18 years old. I definitely had to work twice as hard but as long as you put in the extra work and have the determination, you can truly accomplish anything you set your mind to.
No matter the journey, if you fall in love with the idea of being on a dance team or dancing for a professional sports team, it is due to the opportunity of doing what we love for our home teams, stadiums packed full of our peers, friends, and the community.
It becomes an all encompassing passion that we never want to give up:
·      The empowering feeling of being able to step into a character bigger than yourself.
·      The athleticism and accountability that comes with being on a team and in a sport.
·      The lifelong friends and bonds you create.
·      The prestige of making a team and being a part of something.
·      The excitement of performing/competing/sharing your talents with the community.
·    Of course, the dance costumes and uniforms!
The dream
The dream of being able to step into a legacy greater than yourself on an iconic stage, being a part of an empowering team, and cheer on your hometown/favorite team is a powerful one.
It keeps us continuously growing in our craft and auditioning time after time, without any thought of giving up until we reach it.
The ability to become a professional dancer shapes you in so many ways along the way:
·      It keeps you on the right track with a greater goal to always work towards.
·      It gives us a sense of purpose. A hard-earned skill set and talent that we are ultimately able to give back with.
·      Mentors and role models to look up to and aspire to become.
Auditions
Every dance team has a different style, requirements, and the type of dancers that they are looking for. With that being said, every dance team's audition process may vary!
Ultimately, we show up to a 1-2 week open audition that tests every skill that is required to become a professional dancer.
I will be completely straight up - professional dance team audition are intense and difficult - yet some of the best memories of my life! It is both physically and mentally difficult but that is why it is soooo important to prepare as best you can beforehand.
Prepping for auditions? www.thesidelinesecrets.com/blog/auditionprepchecklist
We have open auditions which provides the opportunity for anyone to come and audition each season. Every dancer has an equal opportunity to make the team, as no one is guaranteed a spot year-to-year, not even veterans. You are always working hard to better yourself and stay at the top of your game each season.
Dancers typically prep on their own months before the audition day, along with attending the prep classes held by the dance team before-hand. This gives us a chance to meet the director, judging panel, other dancers, and get a sense of the team's style.
If you make it past the first day of semi-finals, a small group is chosen as the finalists that will join the team for a week-long training camp. This is where dancers are tested and judged in all necessary skills required for the team. Training camp is meant to not only test your skills for the position but give you the opportunity to see what it is truly like to be an NBA dancer.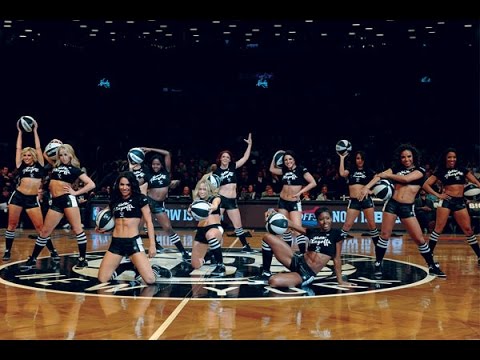 Finals week dives into:
-       Dance ability
-       Dance technique
-       Performance ability
-       Confidence and demeanor
-       Time management
-       Interview skills
-       Public speaking
-       Physical fitness
-       All-around personal character
*To show you what a week in the life of being a professional dancer encompasses and if it is also right for you.
Becoming an NBA dancer: Training Camp
The first day of auditions is to pick the top dancers that season they can potentially see on the dance team. Training camp is where you are really proving all of your hard work and showing off your skill sets.
As an NBA dancer our practices are typically 3 times a week for about 3 hours, attendance of every home game, community appearances/charity, and additional dance team events.

Training camp is meant to be all encompassing of how our weeks actually look during season - allowing finalists to see if they have what it takes to fulfill the hard work behind the scenes.
An example of how a finals training camp week looks:
Monday
Dance rehearsal - 3 hours
Across the floor dance technique (around 30 minutes)

Run/clean our dance from semi-finals

Start to learn new choreography
Tuesday
 Individual interviews: scheduled throughout the day.
Wednesday
Individual interviews scheduled throughout the day.
Dance rehearsal - 3 hours
Thursday
Individual interviews scheduled throughout the day.
Photo shoot and uniform fitting - each dancer has a scheduled time throughout the day.
Friday
Dance rehearsal - 3 hours
Saturday
Choreography showcase/final dance audition
This is the day we showcase everything we have been working on through training camp in front of the judging panel. Typically up to 8 judges.

Every dance we have learned (usually one in every style), dance technique across the floor, and small group performances.
Check-in is typically in the morning and the final team is announced later that afternoon.
Becoming an NBA dancer is such a journey because it takes time to become the best at what you do. The dream and opportunity to make it to the professional level, alongside an established dance team legacy, is worth all of the hardships and challenges that may come along the way.
Although it is a tough a dream to accomplish - it will be worth every minute when you get to live out your passions with an incredible legacy.
Dance sport
On September 8, 1997, a significant event took place in the world of dance sport. On this day, the International Olympic Committee (IOC) announced the full recognition of the International DanceSport Federation (IDSF) as a "Recognized Federation" and a full member of the IOC.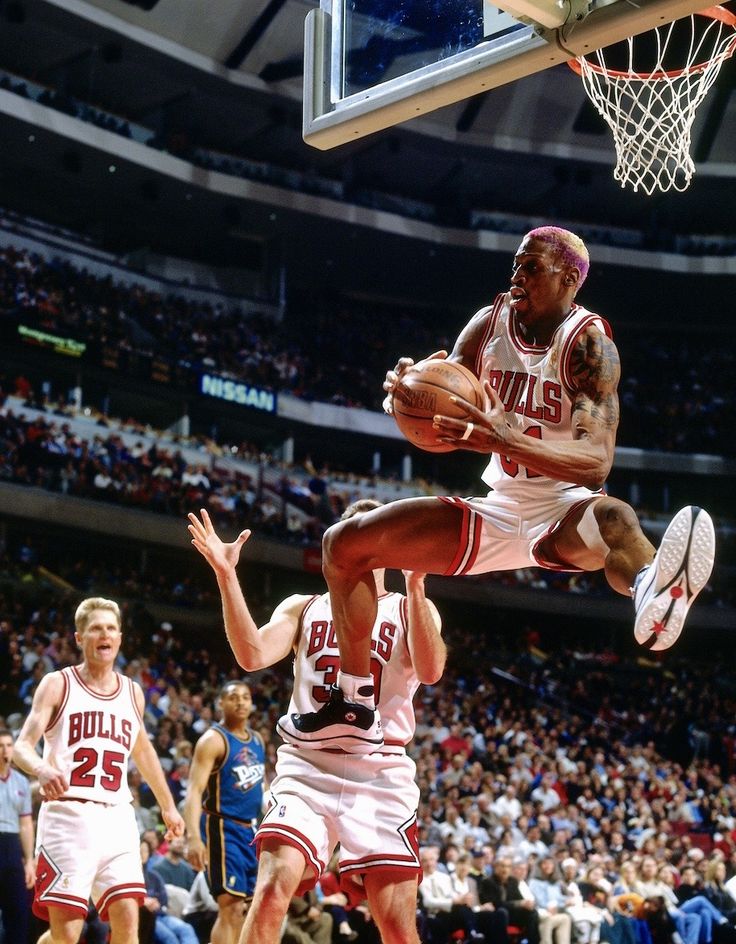 This worldwide recognition is regarded as the main achievement of IDSF and dancesport in general. It was also the culmination of a long history of dancesport development, six years of hard work by the IDSF, a huge effort by National Federations and hundreds of thousands of dancers around the world.
Dancing used to be considered an art form. Today it is customary to consider competitive ballroom dancing as an "artistic sport". Why is dance considered a sport? Because it demands from the dancer the qualities that most "real" sports have.
Physical strength . Ballroom dancing can be compared with ice dancing in terms of the intensity of supports and the complexity of performing elements (many links came to ice dancing from ordinary dances).
Flexibility and coordination . These qualities are necessary for maneuvering on the floor and performing figures and lines. Similar qualities are characteristic of such sports as diving, sailing, surfing, basketball and even football, but this is closest to gymnastics.
Musicality . All competitors in dancesport must demonstrate an understanding of music and rhythm in the same way as is required in rhythmic gymnastics.
Endurance . Dance sport competitions are held in several rounds - from preliminary to semi-final and final. In each round, dancers must perform five two-minute dances. A 1996 study found that the degree of muscle tension and breathing rate of dancers who performed one two-minute dance was similar to that of cyclists, swimmers, and middle-distance runners (over the same amount of time). The finalist of the World Championship in 10 dances performs 30 dances during the tournament!
Discipline and team spirit . Dance sport is a team sport. A team can be one couple. A team can consist of 16 members (8 couples) in formation competitions. The discipline requirements for 16 people performing up to 13 dance tempo changes, and at the same time constantly coordinating their position on the floor with respect to other team members, are much higher compared to other sports.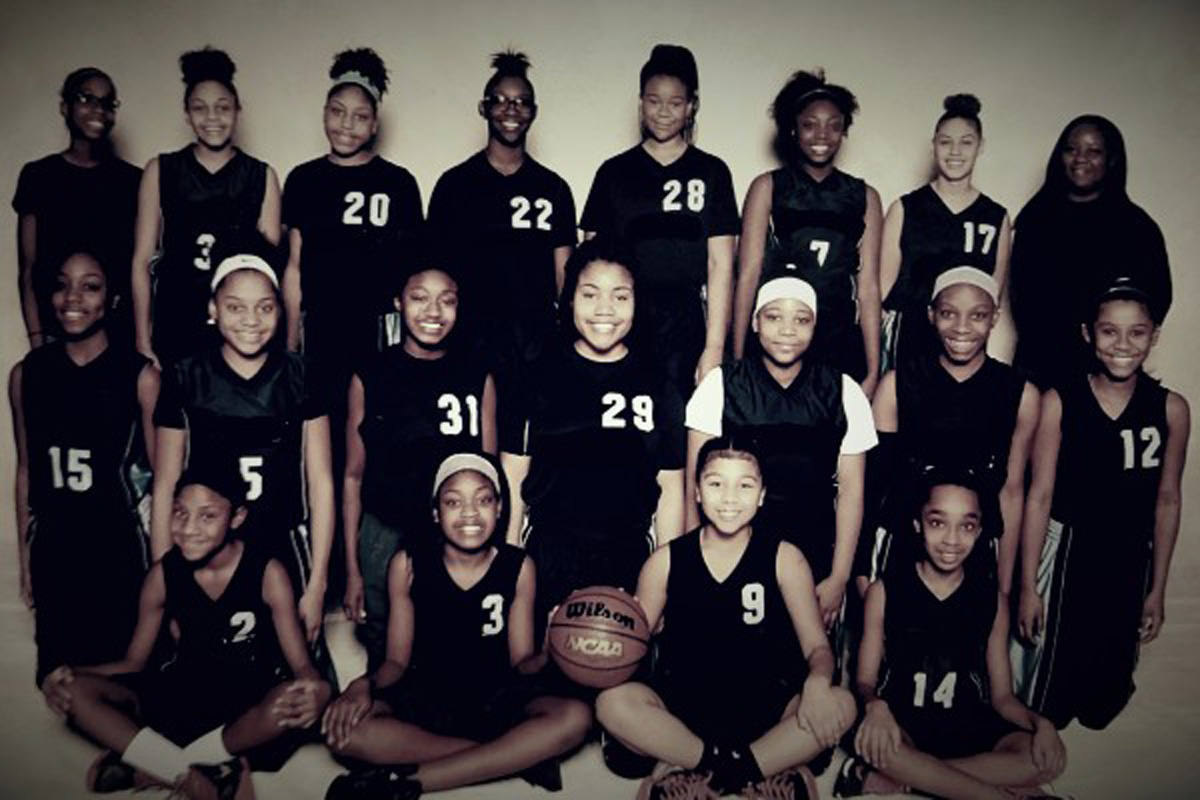 Grace and style . Like ice dancing and rhythmic gymnastics, in sports dancing an important component of success is the smoothness of movement and the attractive appearance of the couple.
However, unlike most other sports, dancing has features that make it possible to consider it not only a sport, but also an art.
The motto "Citius, Altius, Fortius" - "Faster, Higher, Stronger" - seems to express the spirit of the Olympic Games. However, it does not cover all aspects of the Games today, as, however, it did not cover them in the 4th-5th centuries. BC E. This motto truly reflects the ancient spirit of competition, but it cannot convey the full range of competition included in the Games. It is obvious that competition is a characteristic feature of modern society, not only in the sports arena, but also in business and career. Therefore, the concepts of comparative and excellent, good and better are familiar to everyone.
How applicable is the Olympic slogan to DanceSport today? Ten years ago, we witnessed the inclusion of dancesport into the Olympic family, as previously rhythmic gymnastics and synchronized swimming.
Thus, these species were recognized as being in line with the Olympic ideas. At the highest level of performance, they involve unrivaled craftsmanship and understanding. Top-level athletes in any sport are completely selfless. All these sports are competitive and require a level of training of participants that guarantees the status of tournaments as sporting events. However, none of these sports meet the "Faster, Higher, Stronger" criteria. Apparently, such comparisons as "more accurate", "more graceful" or "artistic" are more suitable for them.
Dance sport is not a hobby - it's a way of life. With serious studies, the head is always occupied with dancing. It doesn't matter whether you're having lunch or riding the bus - the rhythm of the music is in your ears, you calculate the movements, you think over some new interesting ideas. And it cannot be otherwise. After all, the practice goes quickly - when you come to class, to training, you no longer have to think - you must know and do.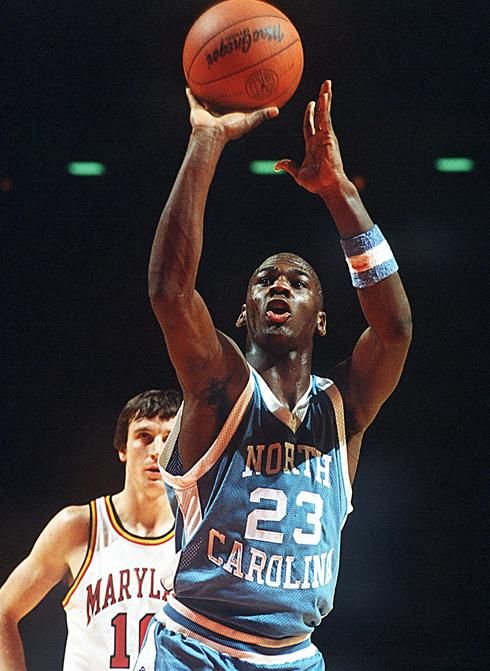 Dancers usually have a very tight schedule that includes training (lessons and practice) and tournament schedules. Classes in most dance clubs - every day, including weekends and holidays. The dancer himself decides how much he needs to train - with and without a teacher. High results are never given in vain - for this you need to work hard, and most importantly, think, look for new original solutions to problems.
It is equally important to constantly take part in regional, all-Russian and international tournaments. In order for the couple not to be forgotten by the judges, it simply needs to "be in sight", take its place in the ranking, in the list of competition results. Fame has not prevented any athlete, especially in such a subjective sport as dancing. Judges evaluate couples based only on their ideals in dancing, subjective perception. Therefore, the first place is not put for more turns or the pace of movement.
where to study, salary, pros and cons
Author: ProfGuide
Updated
Dancer is a person of art who performs rhythmic movements to music, taking part in theatrical performances, shows.
The profession belongs to the type "a person is an artistic image", it requires excellent self-discipline and, of course, talent. Children who distinguish literature, physical education, music and singing from all school subjects can become dancers. By the way, the ProfGid career guidance center has recently developed an accurate career guidance test that will tell you which professions suit you, give an opinion about your personality type and intelligence. 9Ol000
Best Colleges and Academies for Dancers
Best Universities
Place of Work
Salary
Dancer Salary as of October 2022
Professional knowledge
Famous dancers
Examples of companies with vacancies as a dancer
Brief description
This profession has a rich history and is closely associated with the arts. However, the success of dancers by more than 50% depends on dedication, endurance, self-discipline. A specialist can work independently, performing solo choreographic numbers, it is also worth highlighting pair and collective dances.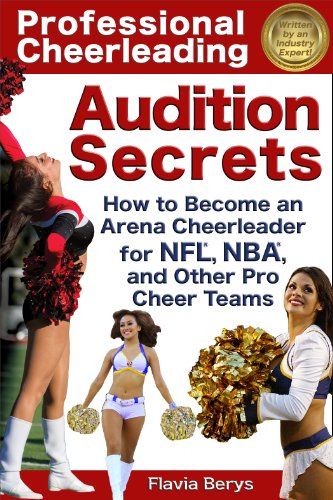 There are a lot of types and techniques of this art direction:
ballet;
pop and folk dance;
historical dance and others.
See also:
Also distinguish styles such as street jazz, hip-hop, R'n'B, contemporary dance, street dance, etc. Dancers choose the style and type of performing arts based on their physical abilities, temperament, personal preferences. On stage, they create artistic images, convey emotions, making the hearts of the audience tremble.
Features of the profession
Anyone can become a professional dancer, but it is worth starting training in childhood. Choreographers recommend sending children to dance studios at the age of 3-7, which will allow them to develop good posture, plasticity, stretching, a sense of rhythm and other skills necessary for professional performance. Dancers most often work in 1-2 overlapping styles, they pay special attention to training and rehearsals, maintaining excellent physical shape.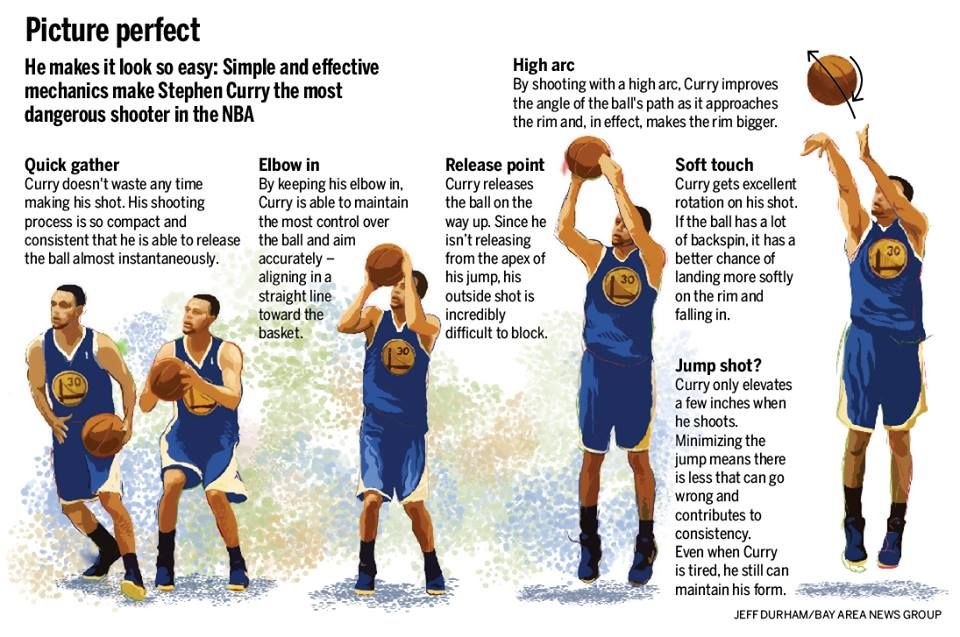 A career is short, because its peak is at the age of 15-25 years, and after 30 years, most specialists change their field of activity. They can realize their talent and knowledge in other areas, working as directors, choreographers, school teachers.
Dancers independently or under the guidance of a choreographer create performances: choice of music, sequence and rhythm of movements, costumes and image, facial expressions, plasticity. Before performing the dance, they rehearse for a long time, honing their skills. Many members of this profession often travel around their home country and go abroad to give concerts. The activity is associated with certain difficulties, which leaves an imprint on the lifestyle and character of the dancer.
Pros and cons of the profession
Pros
Excellent physical development, because dancing strengthens the body and willpower.
Opportunity to work on the best scenes.
Talented dancers achieve success quickly.
The profession is interesting, active and ambitious people will like it.
Opportunity to earn income from various sources, because dancers work alone or in pairs, can take part in private productions, star in music videos.
Useful business connections in the world of art.
The opportunity to change the field of activity, because dancers often open schools, give private lessons, work as choreographers - the choice of directions is huge.
Cons
High injury rate.
Serious injuries can put an end to a professional career.
Short career period.
Very high competition.
See also:
Important personal qualities
Dancers have excellent plasticity, but in this profession not only technical performance is important, but also emotionality. The dancers convey the idea of ​​the performance with the help of movements, facial expressions, so they must be distinguished by well-developed artistry.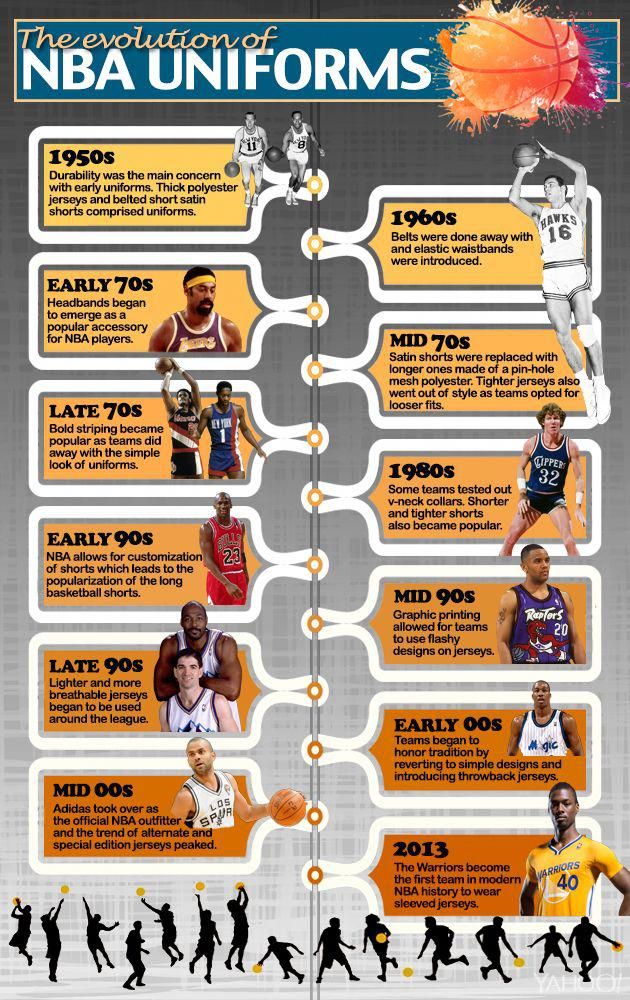 Increased efficiency, resistance to physical stress and low pain threshold are very important, because rehearsals and performances often end with sprains, dislocations and other minor injuries. Only those people who do not suffer from laziness, negligence, and excessive self-confidence ascend to the pinnacle of success.
Training for a dancer
Professional education can be obtained in various institutions:
schools and academies of choreography;
dance studios;
colleges;
universities.
There are no special requirements for the education of a dancer, the level of his skill is determined during choreographic tests. It is worth starting training at a young age in order to reach a professional level. Let's consider the most interesting directions:
"The art of dance (by type)", implemented in choreographic colleges and schools. You can start training after grades 7-9, which depends on the requirements of the college;
The Art of Ballet. The direction of training is open in many creative colleges, studio schools, academies. Children who have completed the 4th grade of the school are invited to study.
You can also go to study at a university, choosing a specialty related to choreography, folk dance and other areas. Primary training can be obtained in public and private schools of choreographic art, during individual lessons.
Universities
4 years

90,000 ₽/year

12 budget places

4 years

158,100 ₽/year

23 budget places

4 years

65,000 ₽/year

8 budget places

4 years

200,000 ₽/year

16 budget places
Best Primary Schools
Dance Quarter School.
School for children "Dancevaliya".
State 27 Dance Studio.
Best colleges and academies for dancers
ARB im. A. Ya. Vaganova.
MGAH.
MCU at the Moscow State Academy of Theater Arts "Gzhel".
School-studio (school) at GAANT them. I. Moiseeva.
KMTI them. G. P. Vishnevskaya.
Best universities
IPCC.
GITIS-RATI.
MGAH.
ARB them. A. Ya. Vaganova.
Russian State University A. N. Kosygin.
ISI.
UGAI.
SPbGUP.
AGIIK.
KemGIK.
Read also:
Place of work
Dancers are in demand in theaters, film industry and organization of holidays and events. They can work as teachers, find vacancies in nightclubs, private groups - there are many options for employment.
Salary
There is no exact tariff rate in this segment, because everything depends on the style in which the dancer works, personal qualities, education, reputation and experience.