How to become a dance teacher in south africa
Teacher's Training Course | The Dance Academy of South Africa
SAQA Registration no: 79986
DASA Director: Nanette Gouws
Course Moderator: Hestie Johnson
Office Admin: Liezl Strydom
Email: [email protected]
Telephone No: 012 993 1216
---
Entry Requirements
Academic Qualification: Matric Certificate (or minimum NQF 3 level)
Dance Qualification: DASA Intermediate Examination
Note: Dance qualifications of an equivalent level from other recognized teaching and examining bodies would be accepted.
Enrolment and Admission
Closing Date: 11 February 2022.
Complete and submit the following documents, either by courier or email
DASA Enrolment Contract agreement form
Cathsseta registration form
DASA Enrolment Contract agreement form
Cathsseta registration form
Signed Code of conduct and rules form
Certified Copy of ID
Certificate and Report of highest dance level obtained
Detailed CV
Completed DASA Membership application form
Head and Shoulder Photo
Matric Certificate (or minimum NQF 3 level)
Please phone the DASA Head office to confirm that your documents have been received.
---
DASA Contact Details
Physical Address: Wapadrand Office Park, Unit 42C,
  90 Kingbolt Crescent, Wapadrand,
  Pretoria, 0181
Tel: 012 993 1216
Email: [email protected]
Course Fee
The total course fee for 2022 amounts to R27 040.00 including vat.
It can be paid in one, two or 10 monthly instalments:
(R14 335.00 x 2 Payments). Total R28 670.00
(R3 030.00 x 10 Payments). Total R30 300.00
Please indicate your plan on the enrolment form.
Banking Details:
Dance Academy of South Africa
ABSA Bank cheque account: 3490 151 582
Branch: 336 445 (Woodlands Boulevard)
No cash will be accepted only EFT or Debit orders.
Kindly take note: Students who wish to extend their theoretical studies over a period longer than a year, will be responsible for the total course fee payable for the year in which they complete the qualification.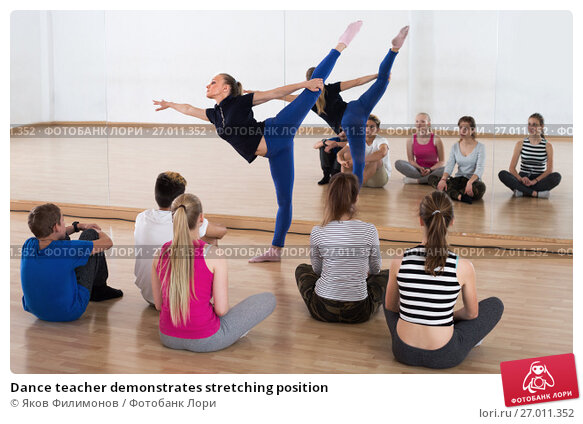 ---
Discussion Classes
Discussion classes are presented during 3 contact weeks, Monday – Friday from 08:30 – 16:30.
All classes are presented at Carlani Dance Studio, Farm Grootfontein, entrance off M30, Garsfontein road.
At the turn-off there is a sign to "Carlani Dance Studio" as well as to "Grootfontein Bike Park". Follow the farm road for 2,5km, then keep R towards the studio. The pin location will be sent on WhatsApp group. In case of emergency or for directions if needed, contact Mrs. Lesta Erasmus, 082 893 1957.
Proposed dates for 2022
Closing date for registration: 11 February 2022
1st contact session: 21 – 25 February 2022
2nd contact session: 28 March – 1 April 2022
3rd contact session: 27 June – 1 July 2022
Final date for submission of ALL workbooks, as well as logbook: 3 October 2022
Please bring your own food, cool drink / energy drink for the day
Wear comfortable dancewear and bring your dance shoes, pointe shoes as well as a notebook and pen.

It is compulsory to attend the discussion classes.
Prescribed Publications
The Dance Book by Lorna Haupt (pub. Dotsquare 1997) (Available at the office please, email Liezl Strydom [email protected] to order)
DASA Pre-Grade Syllabi and Music (only available as a download from The DASA online shop www.dasa.co.za at an additional cost
DASA Grade Syllabi and Music (only available as a download from The DASA online shop www.dasa.co.za at an additional cost)
Recommended Resources and Publications
(Only available as a download from The DASA online shop www.dasa.co.za at an additional cost)
DASA Classical Ballet Medal Dances' Syllabi and Music
DASA National Medal Dances' Syllabi and Music
DASA Modern Medal Dances' Syllabi and Music
Classical Ballet Technique by Gretchen Ward Warren (pub. UniPress Florida 1989).
This volume gives a visual coverage of steps in the ballet lexicon with photographs of professional dancers.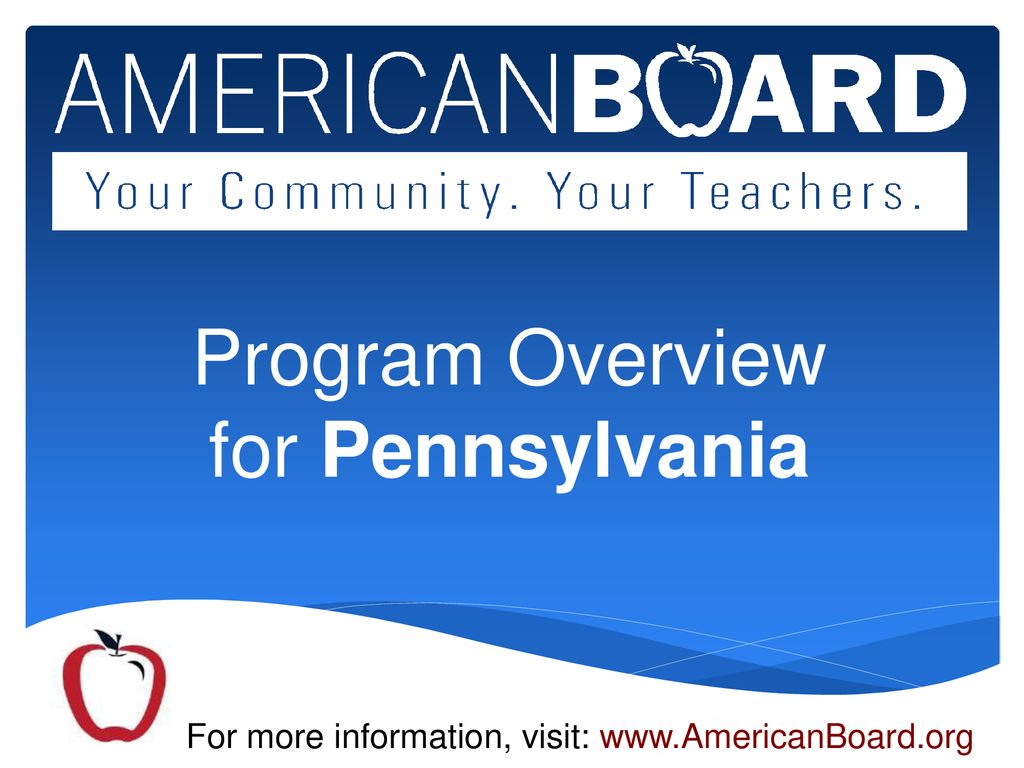 A student teacher will find this a valuable reference for correct execution and 'line'.
Dance Anatomy by Jacqui Green Haas (pub. Herman Kenilict N.Y. 2010).
This volume depicts the relationship between muscle development and movement. Featuring two hundred colour illustrations of the muscles that are involved in each dance position or movement; of interest to both dancers and teachers.
To obtain the DASA Teachers Certificate and be eligible for Full Membership, the following aspects need to be completed within a minimum of 1 year and a maximum of 4 years.
Attend the discussion classes and complete all workbook portfolios with a 65% competency to pass the FET Certificate – Dance Instruction
Provide the required proof of practical teaching experience gained under the supervision and coaching of an approved DASA Mentor / registered dance teacher.
Attend a Pre-Grade and Grade ERN Workshop
Dance the Pre-Grade & Grade Practical Teachers Exam
Dance the Advanced 1 Major Examination (if not yet passed)
Annually pay Provisional Membership fees to DASA
---
Practical teaching experience – Logbook of Practical hours
The FET CERTIFICATE DANCE INSTRUCTION = 136 credits / 1360 notational hours, of which 30% or 408 hours is theoretical and 70% or 952 hours is practical.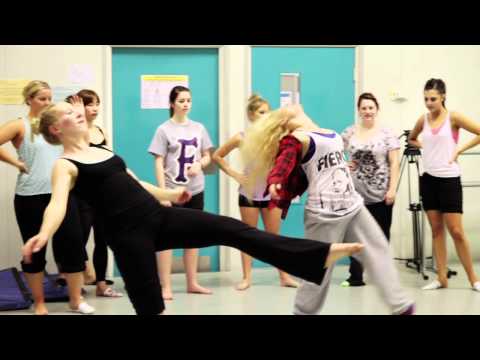 The required 408 hours for Theory, is accumulated by discussion class attendance, as well as research for and completing of assignment activities in the workbook portfolios.
70% of 1360 hours = 952 practical hours.  These are notional / integrated hours pertaining to practical teaching experience and are divided in:
125 hours on Pre-Grades of which 25 hours should be with a DASA examiner, 50 hours with an approved mentor and 50 hours with a registered teacher or teaching in own studio.
125 hours on Grades of which 25 hours should be with a DASA examiner, 50 hours with an approved mentor and 50 hours with a registered teacher or teaching in own studio.
702+ hours are integrated hours for doing observation, administration of the studio and research of assignments, for practical stage work, revue or stage performances. This also includes the preparation, implementation and feedback supplied for 25 specific lesson plans as required.
All hours spent on learning the DASA examination settings from the DVD or syllabi, or doing other dance related activities, listening to music to identify rhythms etc. can be logged in the logbook file.
Separate log sheets will be supplied for record keeping of all the hours spent – preparing, learning and teaching, to be included in a Logbook (file) after the page called Time Schedules. These have different "headings" each to clarify which hours to log where and how.
Your logbook file should also include your 25 lesson plans, with mentor evaluations as well as your feedback on the learners you taught. Also include a copy of the syllabus pertaining to that lesson, and reference to or examples of appropriate teaching aids used.
The total of 250 practical hours with a DASA Examiner and Mentor (point 1 and 2 above) has to be physical individual hours, signed off by the relevant examiner or teacher and is the hours required for admission to the DASA Practical examinations for Pre-Grades and Grades.
The 'other' hours are then notional hours in the real sense of the word, and can be signed by either the mentor, other dance teacher or the learner herself, depending on the practical task.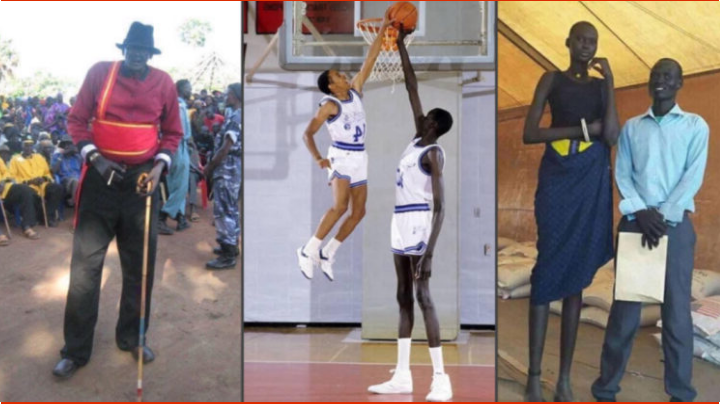 ---
Attend an ERN Workshop (Pre-Grade and Grade)
An ERN workshop is usually held once a year in Pretoria. This is a one day workshop presented by DASA examiners.
The Examiners teach the Syllabus, with teaching tips and the build-up from Tiny Tots I to Grade 6. The expectations in an exam session are also taught.
---
Dance the Pre-Grade and Grade Practical Teachers Exam
Candidates need to seek placement with one of the approved DASA mentors, to learn the DASA Syllabi work. Once the provisional member has accumulated 250 hours of observation/teaching with a registered DASA teacher and Examiner (point 1 and 2 above in practical hours), they may apply to do the Pre-Grade and Grade Teachers Practical exam.
In this exam, the teacher is required to demonstrate the exercises for the set syllabi (Pre-Grade and Grades) and to answer questions on teaching methods, analysis of steps and detail of placing. Understanding of basic anatomy and technique, such as correct stance and use of turnout, are essential.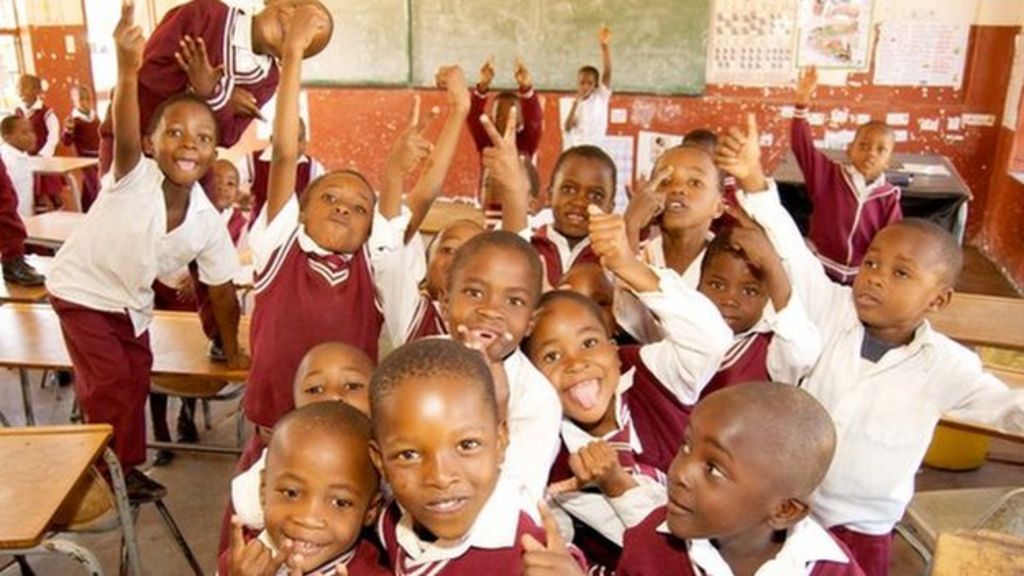 The Practical Teachers Exam is usually held in November.
A student is allowed to dance the Pre-Grade practical exam and the Grade Practical exam in two different sessions. If you enrol only for the Pre-Grade exam you need to hand in all your practical hours on Pre-Grade but not the practical hours on Grade.
---
Dance the Advanced 1 Major Examination
The student needs to pass the DASA Advanced 1 Major Examination or an equivalent exam from another reputable organization such as the RAD.
---
Pay Provisional Membership fees to DASA
All Teacher Training students will automatically become Provisional members of the Dance Academy of South Africa. The first year's membership fees are included in the Course fee.
The yearly fee is payable by 31 March each year. Refer to the DASA Year planner for information on all DASA workshops, revisions and related dance matters.
For further information regarding the membership please contact the DASA office:
Telephone: 012 993 1216
Email: [email protected]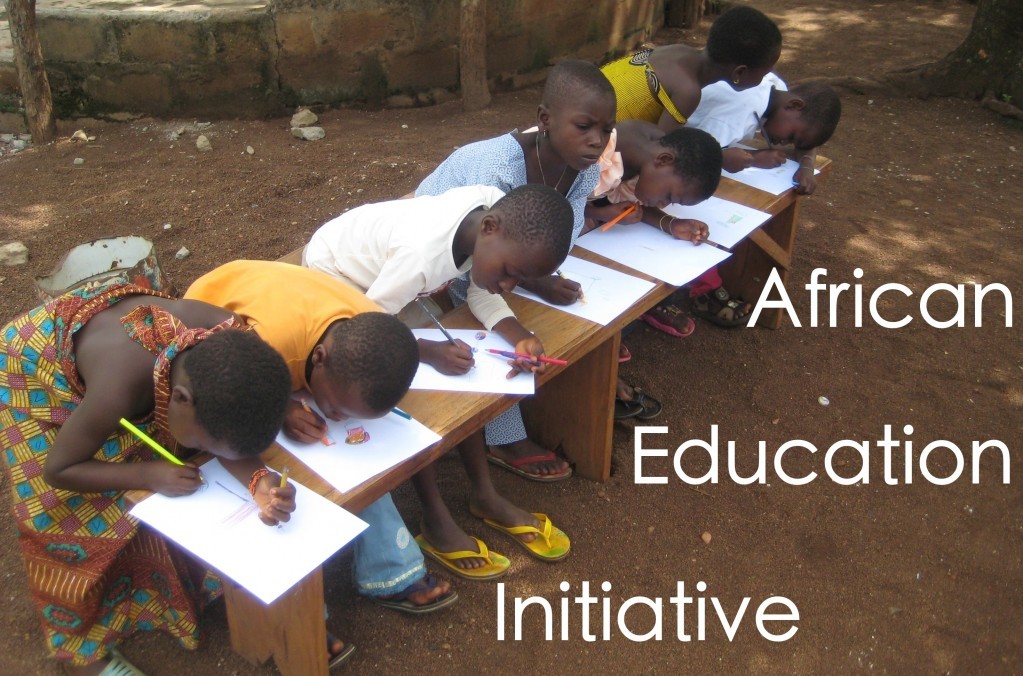 co.za
If the student does not intend to commence teaching in the near future, she may pay the annual membership fee and become a non-active member. This will ensure that the membership is not cancelled. If the membership is not paid and membership is cancelled, a student can re-apply for membership again at a later stage but a penalty fee will be charged.
Should the student wish to start her teaching career, the credits, as specified on the previous pages, must be obtained by the student in a four year period.
You are entitled to start teaching the DASA Examination syllabus but can only enter candidates for examination purposes under an already qualified DASA teacher and after completing the ERN workshop. Once you have passed the theoretical part and done all the requirements for Provisional membership, you are fully qualified, and can enter students in your own name.
Carefully read the DASA General Information and Rules document available on the DASA website.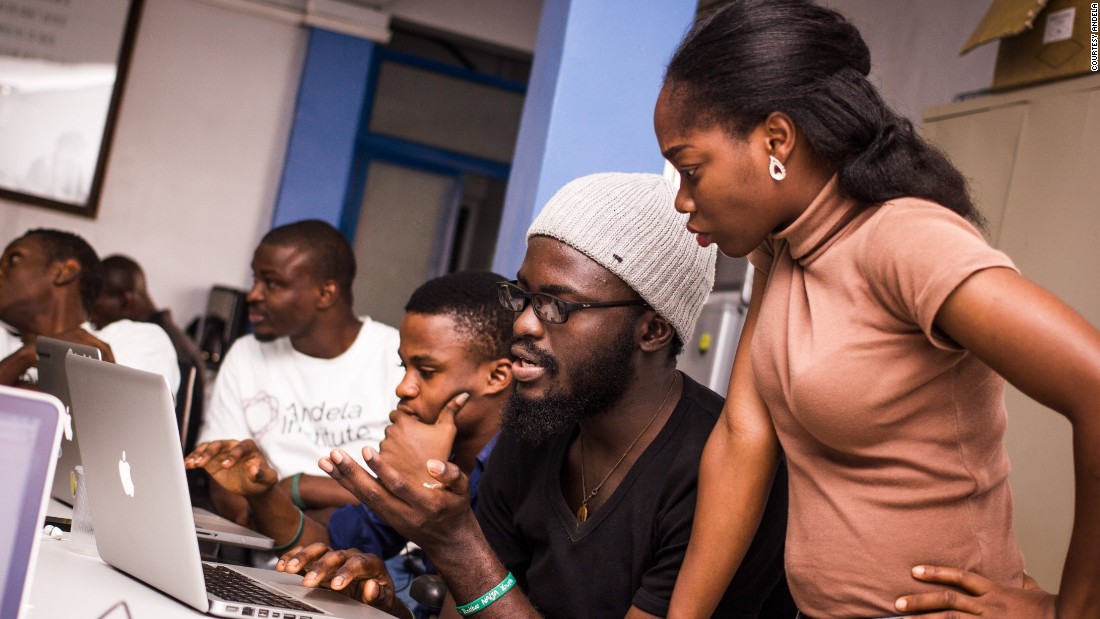 We kindly remind you that the DASA Code of Conduct state that you are requested not to open a studio within a 5km radius of another DASA teacher.
How To Become A Dance Teacher In South Africa? – Greater Good SA
Skip to content
It is necessary to have completed these components of the DASA Teacher Diplomas in order to be qualified. Obtain a Certificate of Theory of Teacher Education. Take part in an ERN workshop. A total of 250 hours of observation or teaching must be completed. The pre-grade ast grade and quality practical teachers exam is a must-pass.
Table of contents
What Qualifications Do You Need To Be A Dance Teacher?
Can Anyone Be A Dance Teacher?
What Qualifications Do You Need To Teach In South Africa?
What Qualifications Do I Need To Become A Dance Teacher?
How Do I Become A Dancer In South Africa?
Where Can I Study Choreography In South Africa?
What Qualifications Do I Need To Be A Dancer?
What Qualifications Do You Need To Be A Dance Teacher Uk?
What Qualifications Are Required To Teach?
Can You Teach Without A Pgce In South Africa?
What Qualifications Do I Need To Become A Dance Teacher?
Art is an art form.
I am knowledgeable about teaching and have a degree in education.
Use of initiative is the capacity to carry out the plan.
excellent verbal communication skills.
It is important to be able to work well with others.
leadership skills.
It involves teaching subjects how to accomplish particular tasks.
Where Can I Study Choreography In South Africa?
The School of Motion Picture Medium and Live Performance is located in the city of Bloemfontein, South Africa.
Centre for Creative Education.
Rhodes University.
This city belongs to the University of Cape Town, Premier Division.
University of Fort Hare.
University of KwaZulu-Natal. Premier.
A university in Free State, Republic of Korea.
What Qualifications Are Required To Teach?
The ability to teach and design courses are both important.
The ability to remain calm under pressure is essential.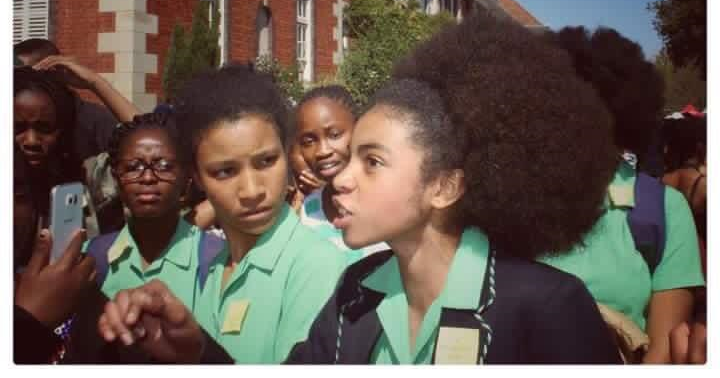 Learners and teachers should have an ability to set up the best conditions.
leadership skills.
Flexibility and adaptability to change are key characteristics.
excellent verbal communication skills.
maths knowledge.
Watch How To Become A Dance Teacher In South Africa Video
Search for:
Recent Posts
Reports
GreaterGood SA Financial Report (2009/2010) (2.3MB PDF)
GreaterCapital Financial Report (2009/2010) (2.4MB PDF)
Annual Report (2008/2009) (Website)
Annual Report (2007/2008) (7.4MB PDF)
Annual Report (2006/2007) (7.5MB PDF)
Annual Report (2005/2006) (8.2MB PDF)

Newsletters
June 2012 01 Jun 2012
May 2012 01 May 2012
April 2012 01 Apr 2012

Publications
GreaterCapital Project Prospectus, June 2011 (720KB PDF)
A Guide to Finance for Social Enterprises (2.
3MB PDF)
Opportunities for Impact Investing in South Africa (1.8MB PDF)
SASIX Sector Research (5.8MB PDF)

where to study, salary, pros and cons
Author: Professional Guide
Updated by
Another name for dance teacher is a dance school teacher or dance studio teacher. It is clear that this is the name of specialists working in a specialized company. But a teacher or dance teacher can be called not only a dance studio teacher, but also a specialist of an educational institution where dances are studied along with other subjects. By the way, the ProfGid career guidance center has recently developed an accurate career guidance test that will tell you which professions suit you, give an opinion about your personality type and intelligence. The profession is suitable for those who are interested in physical education and singing, music (see. choosing a profession based on interest in school subjects).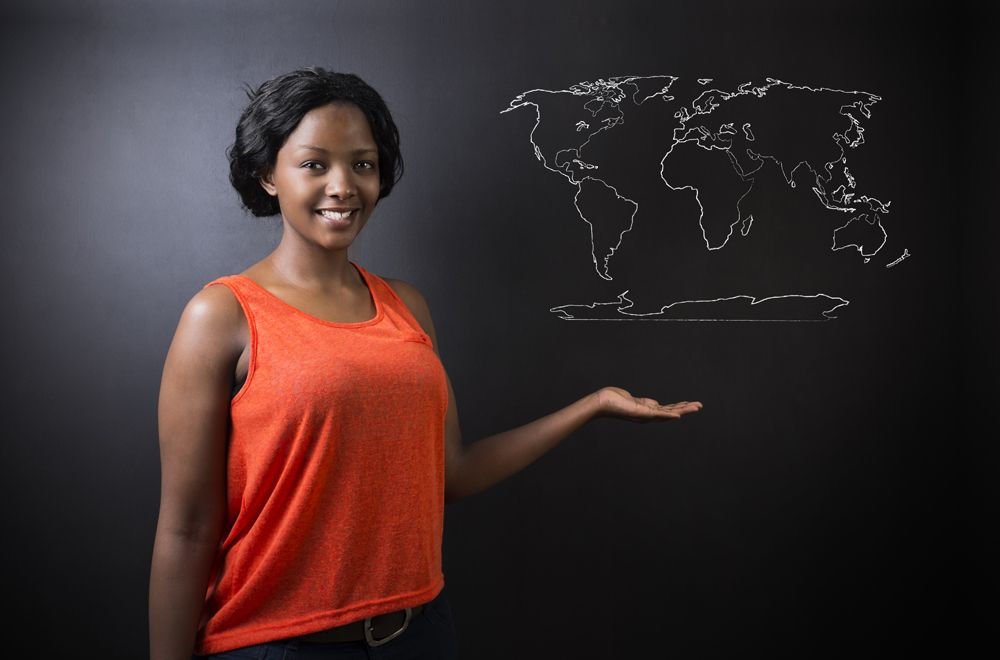 9Ol000 :
Peculiarities of the profession
Some teachers prefer to work with children, others prefer to work with adults, others can work with both. In any case, the task of a dance teacher is to teach their students to move, expressing themselves in dance. However, the higher the level of teaching, the wider the scope of the teacher's activity. It is also commonly believed that the higher the titles he won, the higher his value as a teacher. Also, he often acts as a choreographer: he puts dance numbers for his students when he prepares them to perform on stage.
The dance instructor may have a preference for a particular dance direction: Latin American, jazz, Irish, etc. For example, on his resume, he might write "Latin teacher" or "Jazz-modern dance teacher."
But that doesn't mean he can't do anything else. On the contrary, the profession of a dance teacher means constant learning and learning. As a spectator, he regularly goes to musicals, dance shows, competitions to watch the performances of his colleagues; attends dance workshops to learn something new for his teaching.
Different dance and musical styles, teaching methods, eminent dancers and bright debutants - everything is interesting for a dance teacher.
The teacher-dancer tries himself in different genres, sometimes changes his preferences, expands his role. In a word, it is in creative search. Beauty, joy of movement and creativity are the formula that can describe this profession.
Of course, no person can perform on stage until old age. But while studying with students, the teacher maintains excellent physical shape for many years.
This is enough to be able not only to explain, but also to show the dance to his students. Even if performances and competitions are in the past, the dancer remains a dancer who knows and feels the dance from the inside.
Workplace
Dance teacher salary for October 2022
Salary information provided by hh.ru portal.
Russia 15000-60000₽
Moscow 15000-80000₽
A dance teacher can work in a dance school, studio, dance club, fitness center, comprehensive school, university, etc.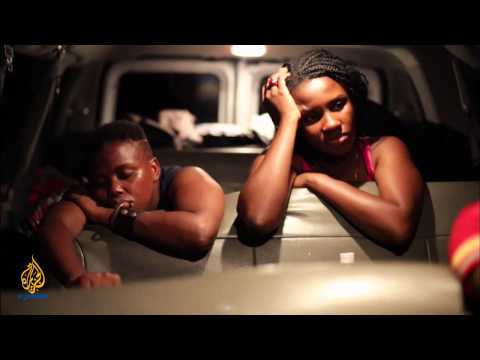 Many teachers work simultaneously in different places, having time to perform and participate in dance championships. Also, a dance teacher can open his own dance school.
Read also:
Important Qualities
The profession of a dance teacher involves a love of dance, artistry, an ear for music, good physical health, goodwill, patience, leadership qualities, self-confidence and optimism. He should be a sociable person, able to pick up the key to a variety of students.
Knowledge and skills
A dance teacher must be able to dance - this is understandable. But he should also know well the dance directions in which he works, including their history. Be proficient in teaching methods, be able to plan your classes. In order for dancing not to harm the health of students, the teacher needs knowledge in the field of anatomy and physiology. He must be able to competently manage physical activity.
Where to study to become a dance teacher
Most often, dance teachers become dancers who have been trained in dance since childhood.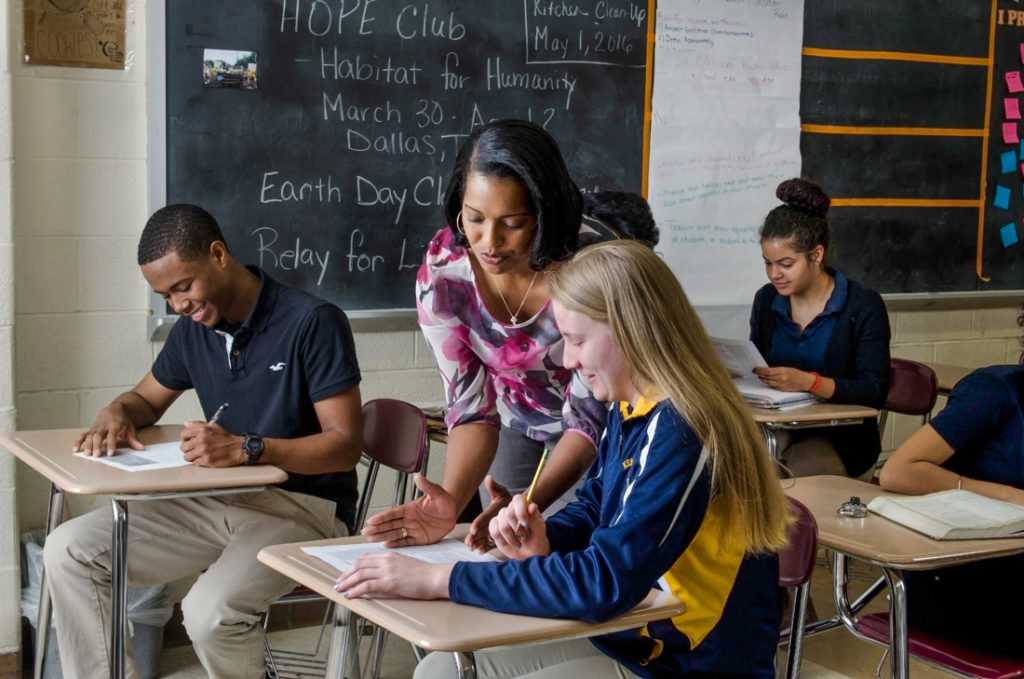 But there are other examples when already adults, having taken a great interest in dancing, reach notable heights and become teachers. Already having dance training, you can learn new directions of dance. As experts say, you can master some kind of dance style in less than six months, having worked out at a dance school.
See also:
Examples of companies with vacancies for dance teachers
Dance teacher South Korea - Salary, How to find a job
What is the salary of - Dance teacher South Korea?
How to find a job - Dance teacher South Korea?

The most popular places of employment are: Seoul (capital), Busan, Incheon, Daegu, Daejeon
Salary for the job: Dance teacher Republic of Korea - USD 2123
Average salary South Korea - USD 2308
Wages are paid in KRW (Won)
Effect of experience on salary:
Experienced: +24%
Mid-career: +10%
Entry Level: -12%
Chart: (1) Salary - Dance teacher (2) Average salary - South Korea
Schedule: (1) Experienced (2) Mid Career (3) Entry Level
Employee benefits
Pension insurance (Pension plan): Rarely
Medical insurance: Yes
Internal and external courses and training: Rarely
Career development plan for employees: Rarely
Typical job requirements
Required level of education: High school diploma
Certification: May be required
Computer knowledge: not required
Trial period: Often
Official language: Korean, Korean Sign Language
Knowledge of a foreign language: Not required
Driver's license: Not required
Experience: Salary Impact - Intermediate
Forms of employment:
Full time work
Part-time work (Part-time)
Temporary job
Project work
Freelance
self-employment
Industry sector: sports and recreation
Working hours and paid holidays
Working week: Monday - Friday
Number of working hours per week: 40
Overtime: Rarely
Number of paid days: 15 (Contract may be different)
Non-working holidays: /
Lunch break: Yes
Lunch break duration: 30 minutes
Flexible working hours: Often
Unemployment rate Republic of Korea - 3.