How to become a dance teacher for children
Dance Teacher Certification - Teaching Certification
Degree CompletedHigh School Diploma/GEDSome CollegeAssociate DegreeBachelor's DegreeMaster's DegreeDoctorate Degree
Desired DegreeDiploma/CertificateAssociate DegreeBachelor's DegreeMaster's DegreeDoctorate
Program of InterestAll Education ProgramsAdministration & LeadershipBusiness EdEarly Childhood EdElementary EdEnglishESL & Foreign LanguageFine Arts EdGifted EdHistoryMathPhysical EdPost Secondary EdSchool CounselingSecondary EdSpecial EdSTEM Ed
Sponsored Content
Foreign languages are often referred to as languages of love. Music, too, is an easy way to communicate across languages. But perhaps nothing is as universal in its ability to express emotion, beauty, and grace as dance.
From ballet to tap, and from acrobatics to jazz, each type of dance has its own rhythm, style, and rich history. Tomorrow's Baryshnikovs, Gene Kelleys, and Fred Astaires spend countless hours over many years learning the steps, tempos, and nuances of the perfect dance performance, often from certified dance instructors.
On This Page…
The role of certified dance teachers
A variety of options…
Teaching ballet in schools
Private dance studios
Why does dance matter?
Getting Certified
Find Schools offering teaching certification programs
For dancers who never established themselves professionally or had to drop their pursuit of their dreams due to age or injury, becoming a certified dance instructor provides a way of staying connected to the art form. Though they're not performing, certified dance instructors get to pass on their passion and knowledge of their craft to the next generation of dancers in private dance academies and often in public schools.
The role of certified dance teachers
For many dance teachers, a long career or lifetime of study of the art is enough to propel them into a new career as a teacher. But for those without direct teaching experience or who are seeking a competitive edge in the dance market, earning a dance teacher certification is a wise choice.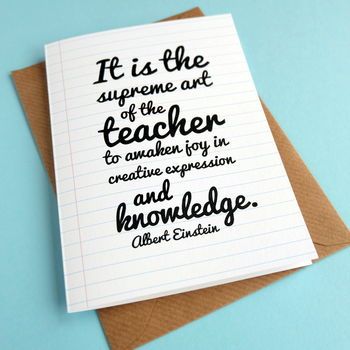 Career options for certified dance teachers
Dance composer/choreographer
Professional dancer
Middle school, high school, collegiate dance class teacher
Consultant for dance competitions, television shows, movies
Dance therapy
A dance teacher certification is a simple way to earn recognition from students and colleagues in the workplace. Instructors who have a dance teacher certification have a leg up on other dance teachers who do not. A dance instructor certificate program provides specific training in the general principles of expressive movement and movement specific to various forms of dance, including modern, jazz, tap and ballet.
But a dance teacher certification is more than just moving and dancing. Teachers pursuing certification explore various age-appropriate ways to communicate important dance techniques such as alignment to students. At the same time, they're immersed in ongoing choreography and lesson plan development activities to help better understand how each aspect of a student's development feeds into the next.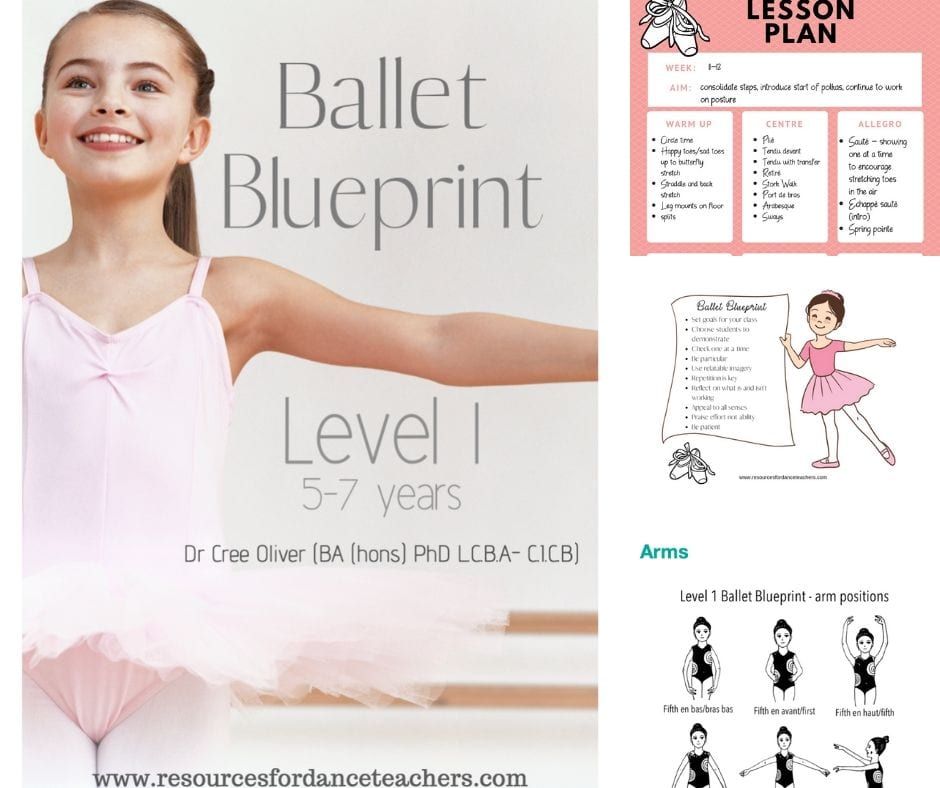 Certification programs are available through a number of private dance membership organizations, as well as a number of public and private colleges and universities. Many dance membership organizations provide both introductory and advanced teacher training workshops that cover nuts-and-bolts information as well as the latest in science, technology, pedagogy, and artistry. But for dance teachers wishing to teach in schools, they'll need to be licensed to teach, which can be attained with the completion of a bachelor's degree in education or certification program.
Alvernia University
Featured Program: Special Education Certification
Request Info
Campbellsville University
Featured Program: MA in Special Education - Initial Certification; Supervisor of Instruction Certification; Superintendent Certification
Request Info
Grand Canyon University
Featured Program: Bachelor of Arts & Science in ECE, Elem.
& Sec. Education, Master of Education in ECE, Elem. & Sec. Education, and Ed. Doctorate
Request Info
University of Southern California
Featured Program: Master of Arts in Teaching, Master of Arts in Teaching – Teaching English to Speakers of Other Languages, Doctor of Education in Organizational Change and Leadership
Request Info
Liberty University
Featured Program: Undergraduate Certificate in Preschool, Bachelor of Education (B.Ed.), Master of Arts in Teaching (MAT), Doctor of Education
Request Info
Regis University
Featured Program: Build up our next generation—and yourself—at Regis University. Masters-level education programs to help you nurture, lead and succeed. Designed to support educators at all career stages—from initial licensure to advanced professional development
Request Info
Instructors licensed to teach in schools benefit from flexible career opportunities, as they're able to work in schools or in private dance studios instead of being restricted to just one or the other.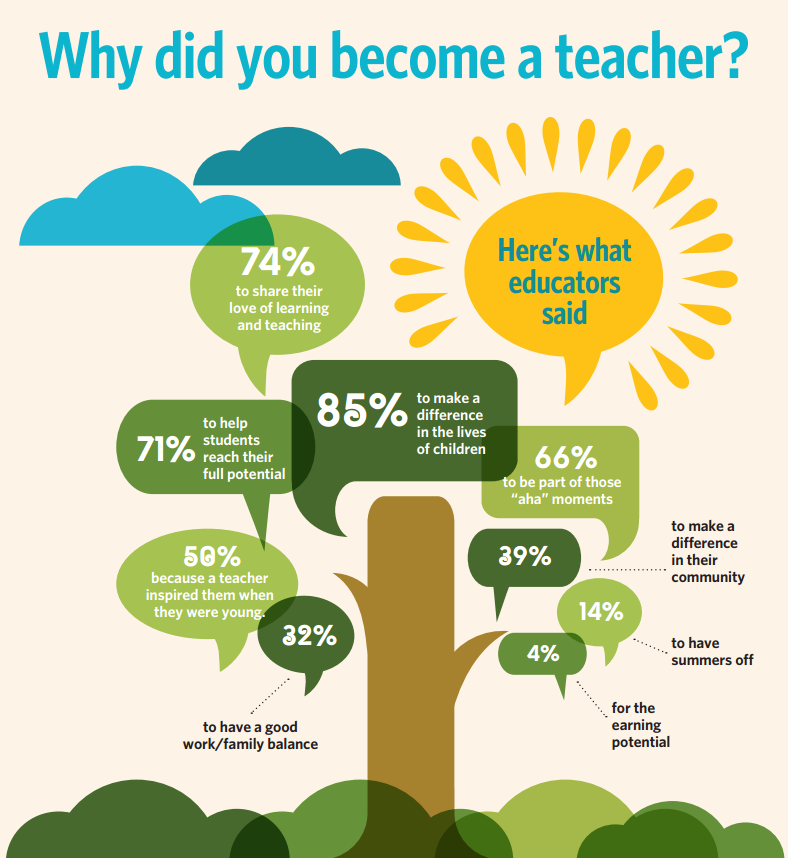 In addition, certified dance instructors qualified to work in schools benefit from the ability to teach students while they're in school and then transition them to private studios, where teachers are paid directly for their services. Teachers can spend more time working directly with students for greater learning while increasing their earning potential.
A variety of options
Dance teacher certification can seem like a jumble of acronyms. With so many certifying bodies—DEA, DMA, NDEO, RAD, CDTA, Cecchetti USA—the opportunities for earning advanced credentials are nearly limitless. Certified dance teachers have the opportunity to teach privately at dance studios and academies or teach in an academic setting such as a middle or high school.
The certification requirements ensure that instructors don't just know how to dance, but rather are extremely well-versed in various teaching methods. Certified instructors working in both private studios and public schools need to be proficient in explaining the theory of certain type of dance and then help students break down individual steps to their most fundamental elements to help students recreate the movement patterns on their own.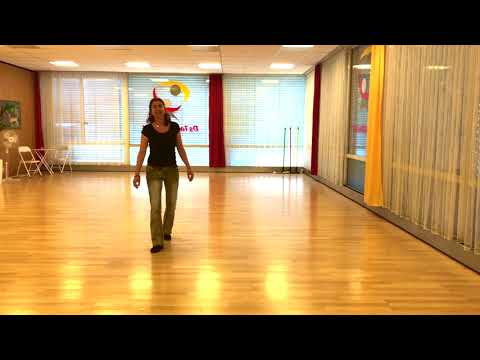 Teaching Ballet in Schools
Many public and private schools offer ballet classes for high school students. For dancers interested in ballet, the Royal Academy of Dance (RAD) offers a dance instructor certification program designed to create top-flight, in-demand instructors. Patty Ashby, the U.S. national administrator for the Royal Academy of Dance, says that the organization encourages certification and continuous education because simply being trained as a performer doesn't prepare a dancer for life as an instructor.
RAD's curriculum is specifically engineered to equip dance instructors with necessary skills and knowledge to work with young bodies and to understand both emotional and physical development within the dance arena.
This sort of education—formal training in child and adolescent instruction from world-renowned experts—is especially valuable in a public or private school setting. A certified RAD instructor is required to work with a mentor, complete modules on business, ethics, dance pedagogy, and human anatomy.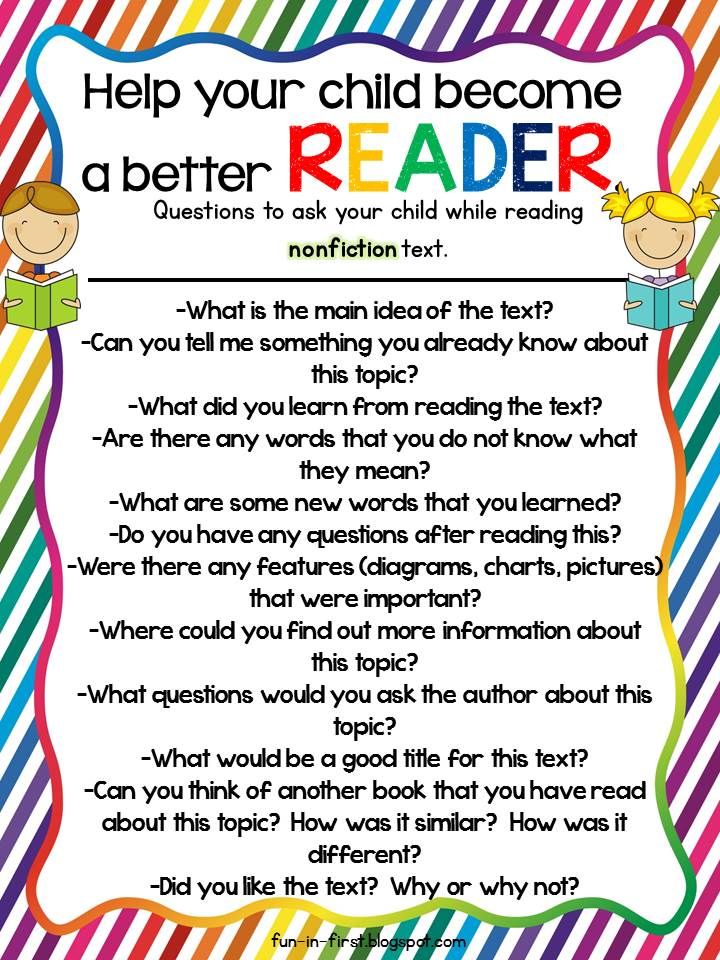 This allows for a well-rounded, professional education with specific focus on communicating dance theories and movements to school-aged students in age-appropriate ways.
A ballet teacher in a public school may elect to take students to a dress rehearsal or live ballet performance. The teacher's dance credentials and connections from their certifying dance school may help them arrange a low-cost or no-cost field trip to the ballet to fit within public schools' tight budgets.
From the spectator seats, a teacher can point out specific movements and choreography to the class, explaining how it relates to the class's recent subject matter and enabling students to draw comparisons of their own practice with the execution of professional dancers.
Private Dance Studios
Dance teacher certification also allows teachers to instruct privately, providing able and interested students with more intensive study in a group or practice outside of a group environment. Private dance studios allow students to learn a variety of dance genres that may not be available in a school setting.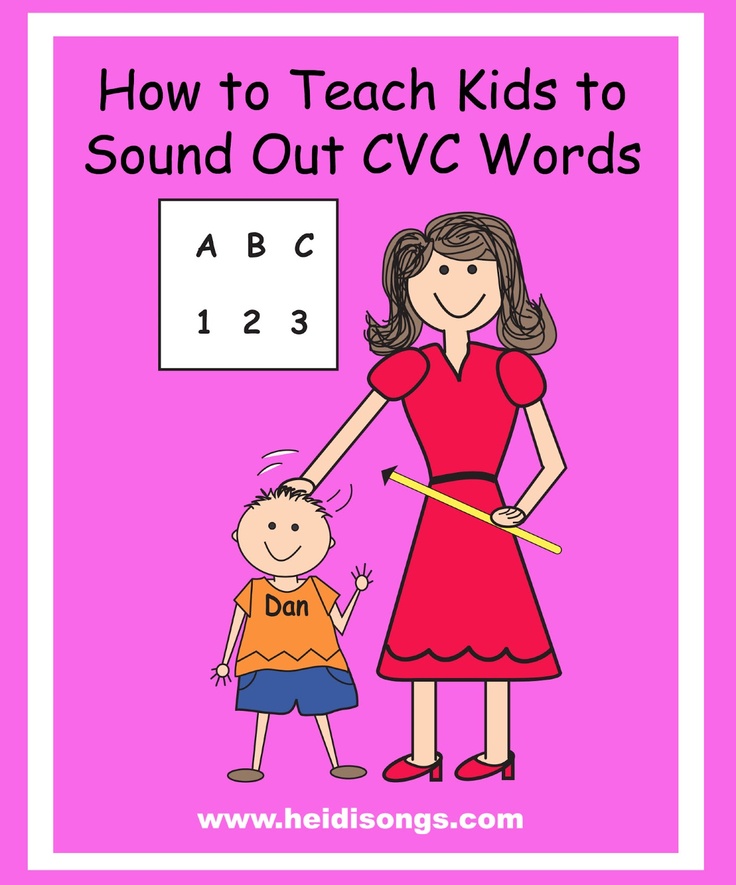 Private instruction at a dance studio can help a student catch up with a class's overall skill level if the student is struggling or lagging behind. Similarly, private instruction can help advanced students continue their development beyond the classroom if the instruction level of a group or school class is not performing at a high enough level.
Teachers instructing in private studios, for instance, have fewer rules they need to follow, which allows them to be more creative with planning lessons. For example, a tap dance instructor working in a private academy may show the class vintage footage of Gregory Hines in Tap or of tap virtuoso Savion Glover in the movie Bamboozled. While students won't have the skill set to replicate the legends' moves, a certified teacher will use available video technology in the studio and on students' home computers to help students break down step-by-step, in slow motion, each of the performers' choreographed dances to their fundamental elements.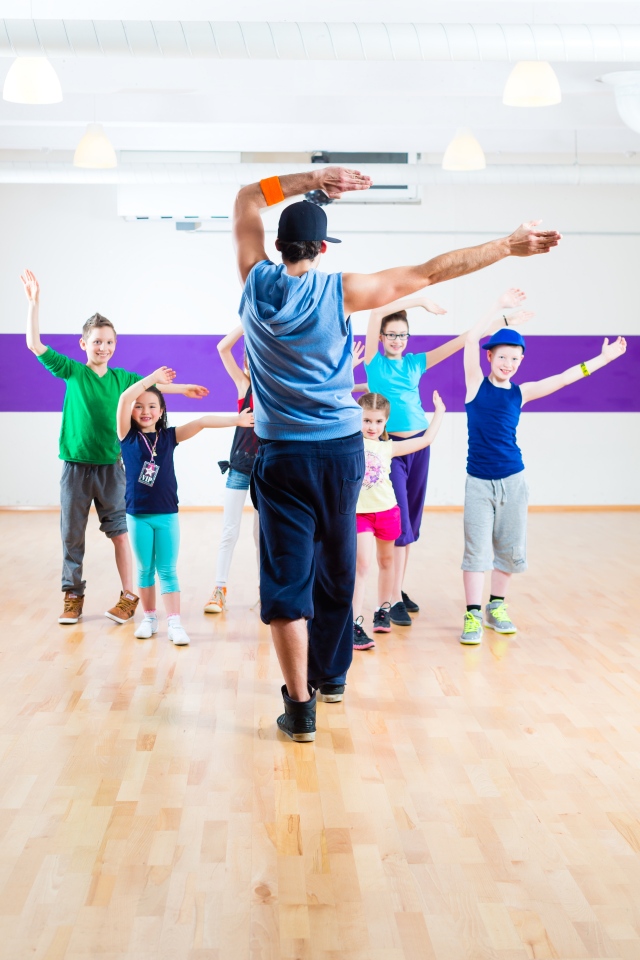 Teachers can dedicate an entire class to a re-enactment of those exact steps, providing students ample time and practice to learn basic movement patterns as the foundation, and accelerate the learning curve for adding in dance moves later.
Dance students have a variety of motivations for taking dance classes. For some it may be a school curriculum elective or maybe just a fun way to get some exercise. For others, it's the first step in a long road toward a career as a professional dancer. In both cases, students both need and want to learn from a seasoned, certified professional who can teach them the finer points of a dance style safely and effectively.
Why does dance matter?
Certified dance instructors can make a significant, life-long impact on children and adolescents. Dance classes led by certified instructors not only offer a safe, encouraging environment for kids, but also provide children and adolescents important developmental opportunities. From the youngest children to volatile teenagers, certified dance instructors demonstrate excellent interpersonal communications skills enabling them to establish an emotional connection with all their students.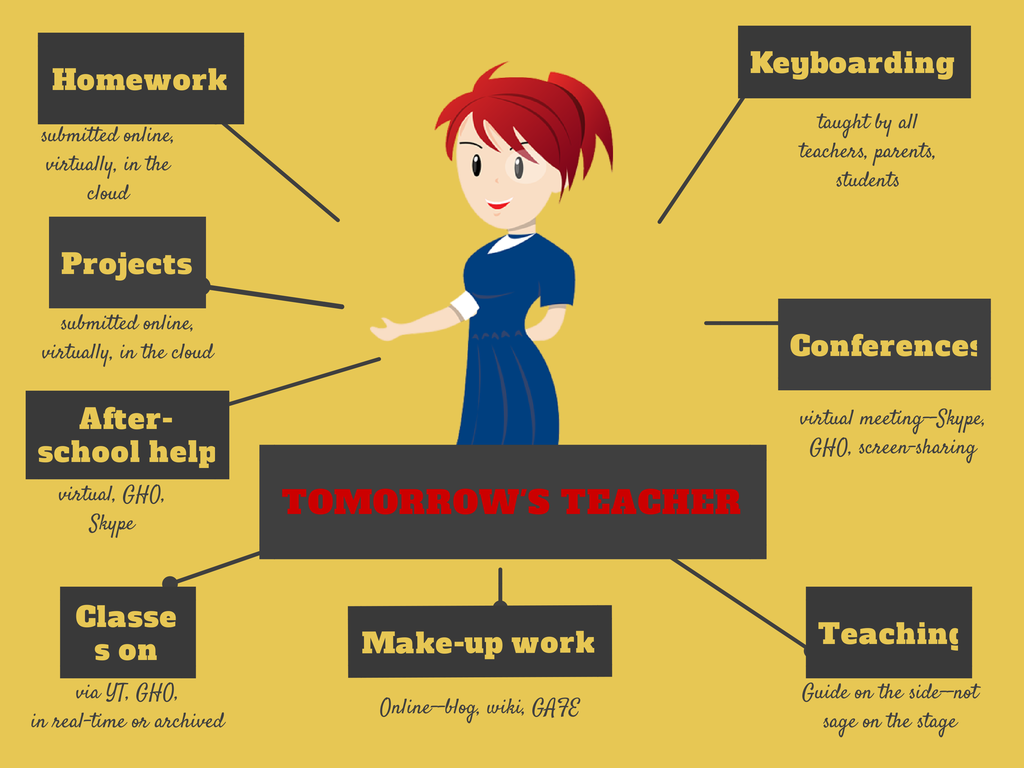 Dance teachers aren't just teachers for their students; they're role models, advisers, confidants, and friends that dance students can rely upon throughout their formative years.
Certified dance instructors are uniquely qualified to devise fun, engaging, and physically demanding dance lessons that challenge students of all abilities to think and move in ways they may not have before. In addition to helping keep kids healthy and strong through demanding physical challenges and allowing self-expression at an emotional level, dance can also improve academic performance and students' learning abilities.
Emerging studies reveal a substantial connection between movement and cognition, meaning that the more students move, the better they may learn. Dance is a fun way to move and–led by a highly skilled instructor—also a fun way to improve learning. To some students, a certified dance instructor may be just a teacher. To others, they're lifelong friends, inspirational figures, and the key to a more productive life.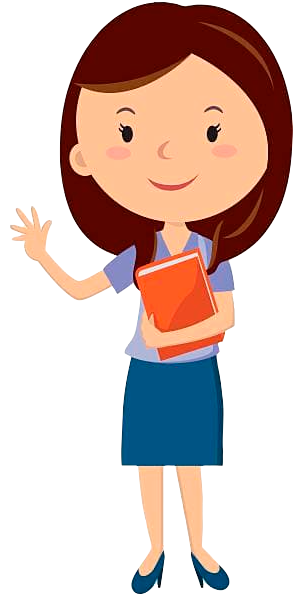 Getting Certified
The cost and processes for a dance teacher certification is as varied as the dance steps themselves. Online certifications are available for as little as $200. However, longer and more intensive programs can cost a lot more.
Many dance teacher certification tests and courses require no qualifications to begin. Some require dance teachers to have prior experience in dance, schooling and a degree to begin training to earn a certificate.
Instructors wishing to teach in schools will need to earn both a bachelor's degree in education and a specific certification in dance, where available, or earn a bachelor's degree in theater and dance arts and then a certification in education to be able to teach.
Learn more about teaching certification requirements in your state here.
Dance is a growing part of school curricula
According to the National Center for Education Statistics (NCES), dance classes and instruction are growing at virtually every level of the United States' educational system.
Recent statistics show that approximately 665 postsecondary institutions offer dance minor or major programs and that nearly 6,000 K-12 schools in the United States offer dance as part of the K-12 curriculum.
With roughly 3.5 million students receiving dance instruction in schools, yet only 7% being trained by physical education teachers and not dance specialists, the opportunity for certified dance instructors to find employment in schools is growing rapidly.
Schools realize that even in the face of deep budget shortages, physical education and the arts are critical factors in early childhood and adolescent education. Dance bridges the gap between these two academic areas, providing students an opportunity to be active for better health and to develop creative skills that have been proven to increase academic achievement in traditional disciplines like math and science.
Earning a teaching license and certification from any of the postsecondary institutions and dance specialty certifying bodies gives professional dancers and dance enthusiasts the chance to become more involved with an ever-challenged educational system, provide a valuable learning experience, and create a fruitful, sustainable, and enjoyable career as a teacher.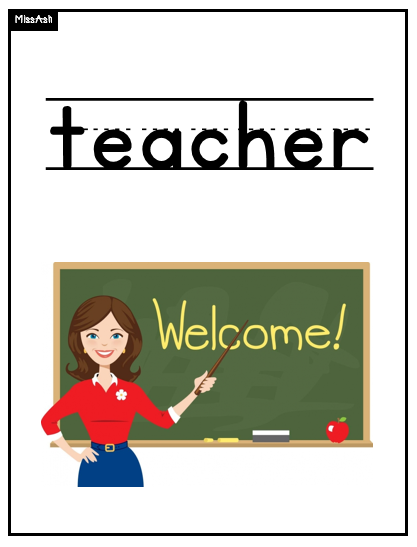 Degree CompletedHigh School Diploma/GEDSome CollegeAssociate DegreeBachelor's DegreeMaster's DegreeDoctorate Degree
Desired DegreeDiploma/CertificateAssociate DegreeBachelor's DegreeMaster's DegreeDoctorate
Program of InterestAll Education ProgramsAdministration & LeadershipBusiness EdEarly Childhood EdElementary EdEnglishESL & Foreign LanguageFine Arts EdGifted EdHistoryMathPhysical EdPost Secondary EdSchool CounselingSecondary EdSpecial EdSTEM Ed
Sponsored Content
The Ultimate Guide to Becoming a Certified Dance Teacher
Becoming a dance teacher can lead to a very rewarding career in the field. In today's ultimate guide, we'll cover everything you need to make a lasting career as a certified dance teacher. 
What Does a Dance Instructor Teach?
A dance teacher is a person who teaches others the terminology and technique of specific steps and movements used in dance. There are many different disciplines in dance such as jazz, modern, tap, ballroom and ballet.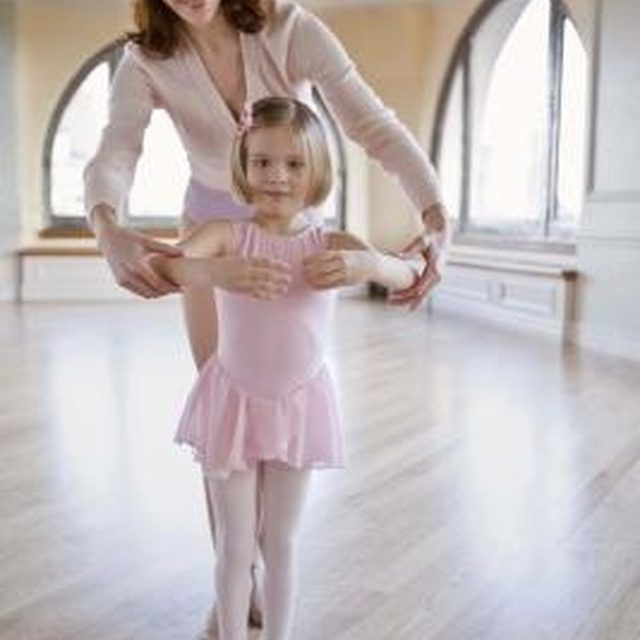 Each has its own method of movement that a dance teacher must be very familiar with. 
Although there are many differences between the forms of dance, there are basic steps that overlap. With most dancers studying multiple genres of dance, it is good to be familiar with the different modes of dance to have a better understanding of the origins and how to teach them knowledgeably. Instructors are often responsible for developing lesson plans and delivering the plans in an easily understood way. 
Most students of dance are young kids and teenagers. While there are many adult dance classes, the vast majority are for children. When looking to start on a path towards becoming an instructor, it is important to know what age group you are most comfortable and suited to teach. Toddlers and young children require an instructor to have a great amount of patience while being able to teach the basic steps in a fun and inviting way. As the age group increases, the instructor should be able to demonstrate and have comprehensive knowledge of more advanced techniques and movements.
How to Become a Dance Teacher
To become a dance teacher, it is imperative to have in-depth knowledge of the discipline you wish to teach. Dance teachers should have backgrounds with several years of dance experience. It is equally important to be in good physical condition to better show demonstrations of the exercises taught in class. Knowing what age group and difficulty level you would wish to teach is an important first step on your journey to becoming a teacher. 
After that decision is made you will need to know what genres of dance you would like to teach. Some dance instructors teach many different styles of dance, while others choose to focus on only one. The higher the level of difficulty of the class becomes, the more knowledgeable and advanced the teacher needs to be. This may be a deciding factor in whether or not you choose to focus on only one method of dance. Before pursuing an education in dance instructions, you should first look at the many different paths you can take in your dance instruction career.
Education will set the foundation for your career choice. Having a vision in mind of where you are going before you even get started will help guide you through the journey ahead. 
Where Can a Certified Dance Instructor Teach?
There are many places a certified dance instructor can teach. From teaching in public schools to universities, dance teachers with the right credentials can find an array of opportunities.
Dance Studios
Private studios will give you an open environment to be more creative with lesson plans. With over 56,000 private studios in the U.S. alone, there's sure to be a studio in any given city. 
Outside of privately-owned studios, certified teachers can find fulfilling work helping children find passion for exercise and movement in after school programs. There are more creative-leaning options such as, choreographer or even professional dancer. 
Gymnastics Clubs
Gymnastics clubs are often in need of ballet teachers and choreographers for routines.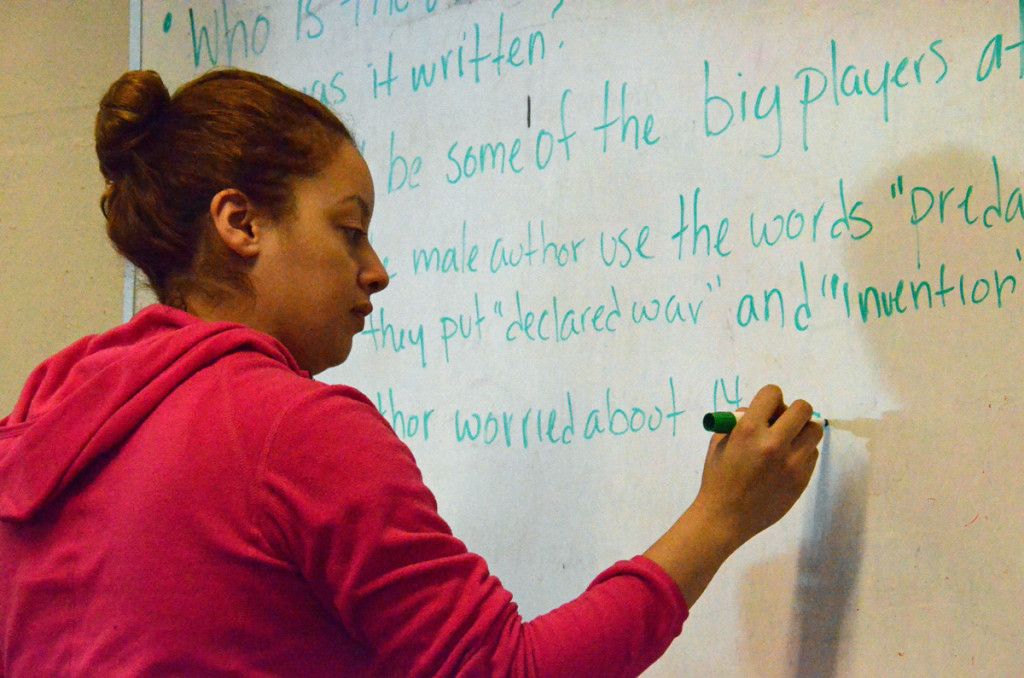 A certified dance teacher can significantly add to the staff in helping the gymnasts find finesse in professional-level choreography in their floor routines. 
Gyms & Fitness Clubs
Fitness clubs across the nation are offering classes like Zumba, a fast paced aerobic dance fitness class that allows students to have fun and let loose while they get a phenomenal cardio workout. Another emerging fitness class is barre. This graceful and beautiful form of exercise draws it's movements directly from ballet. 
Another path is to pursue the healing field of dance therapy. It is a fast growing field of connecting the mind and body in psychotherapeutics.
Education Needed to Become a Dance Teacher
Being a student of dance will give you the physical know-how, while pursuing higher education will give you a more practical and academic approach to your teaching career. Teaching in K-12 public schools typically requires you to have a Bachelor's Degree in Fine Arts.
College-level teaching usually requires a Masters. Instructors in dance movement therapy are required to have a graduate degree that fulfills all of the professional requirements of a Registered Dance/Movement Therapist (R-DMT) credential. 
However, not all dance teacher positions require you to have a degree. Private studios may be more interested in your personal experience in dance. It can be beneficial, no matter where you would like to teach, to receive certificates in dance education. There are many different ways to obtain certifications. Private and public colleges may offer courses, as well as many online programs and membership organizations. While certifications are not always mandatory to a position, they aid in demonstrating your passion for learning and teaching, giving you a potential bump up from competitors in the field.  
How to Get Certified in Dance
It is always best to do your homework on any certification you are going after, as there are many different options for getting certified.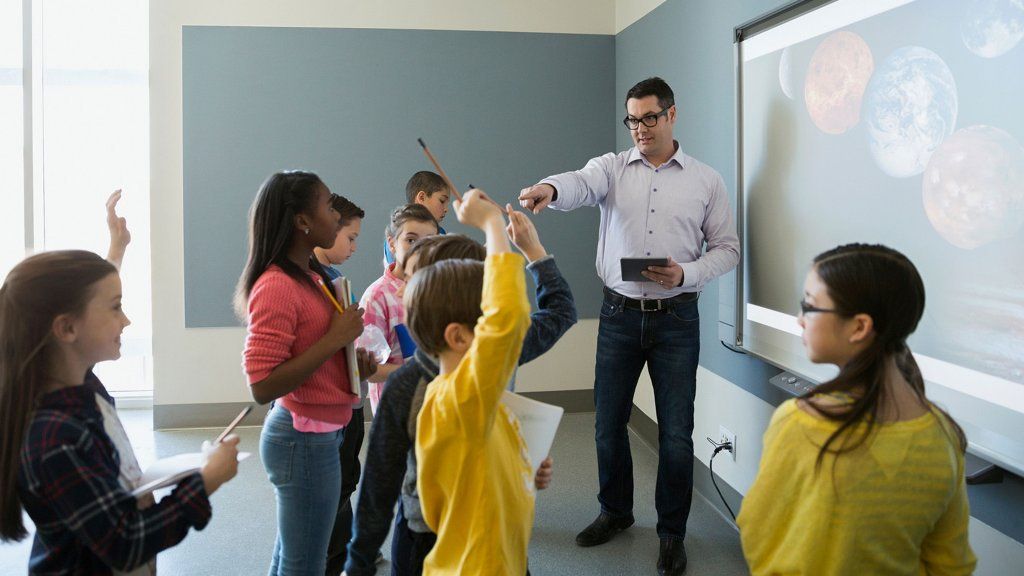 In-person learning may be something you are looking for, or maybe you prefer the flexibility of online learning. Either path you choose will present you with numerous course options. Some are basic and more broad, while others are much longer and in-depth. 
For example, the national dance education organization (NDEO) has a prestigious certificate in dance education that takes 3-5 years of course work to complete. You will want to find the right fit for the style and level of dance you wish to teach. Once you find your preferred program, you will be required to complete a certain amount of course work. This course work could include history, research, introduction to new techniques, and style specific pedagogy - the method and practice of teaching. 
After completing the course work, you will have to complete a final exam. Dance teacher exams are meant to ensure that the individual has successfully learned all of the material covered in the course and can apply them in the real world.
Once the exams have been passed, the certificate will be provided to the student. 
Benefits of Becoming a Certified Dance Teacher
Certifications promote a mindset of continually learning and changing to the ever growing field of dance education. Programs that help you learn new, age-specific teaching techniques are vital for reaching a broader range of students. Each student is unique, so knowing how to apply many different modes of education will help your class excel. Additionally, curricula that include the science behind the movements and introduces you to the latest technology will give you a step up in creating the most modern of lesson plans. 
Not only do certifications give you a leg up in creating lesson plans, they also show current and potential employers that you are ready and willing to expand your knowledge and education. Some certifications help you attain high quality teacher (HQT) status. No certification is guaranteed to give you a higher salary, however, teachers that hold certifications are more likely to experience pay raises.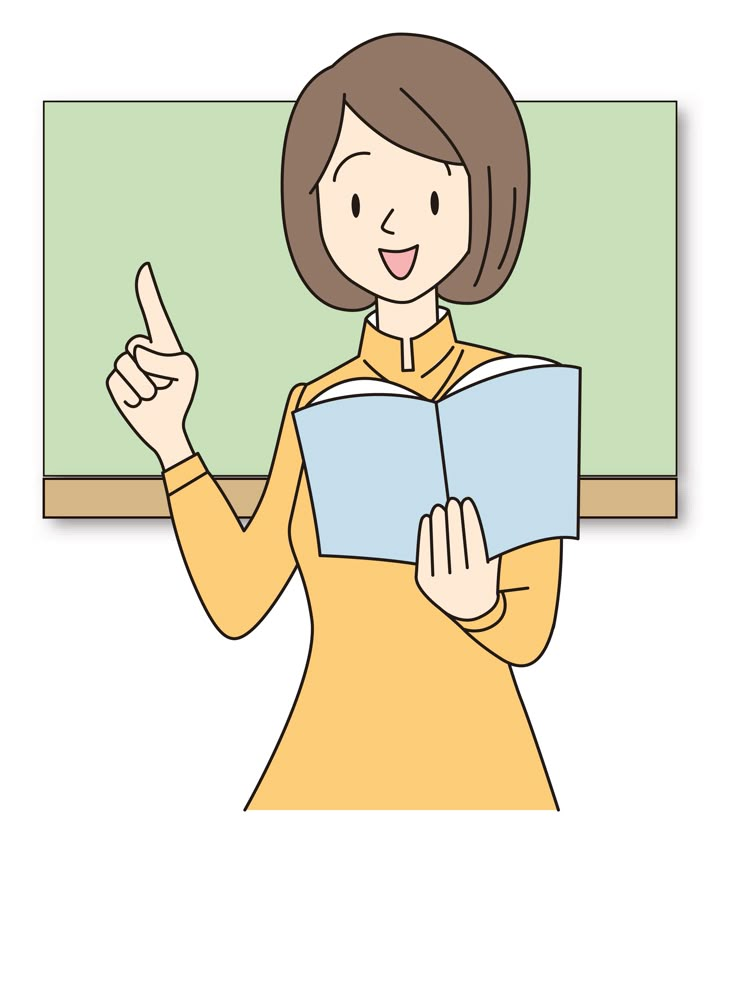 Having a certification can give you the confidence needed to go after your desired job or ask for the pay raise you have been hoping to receive. 
Do Certified Dance Instructors Need Insurance?
The need for insurance is a question dance teachers will face when starting their career. Does the studio or school's insurance provide adequate coverage in the event of a mishap? Will you have to pay for claims out-of-pocket while you are teaching? Will you be liable to pay for a student that was hurt during class? While your studio may have it's own insurance plan, for the best protection individual dance instructor insurance is key. 
Dance insurance covers you for a wide array of different mishaps that can happen to even the most careful instructor. Thinking of the worst case scenario is never fun but being under-prepared if the worst happens is even scarier. Weighing the risk/benefit, you can buy a full-year of dance instructor insurance for just $179.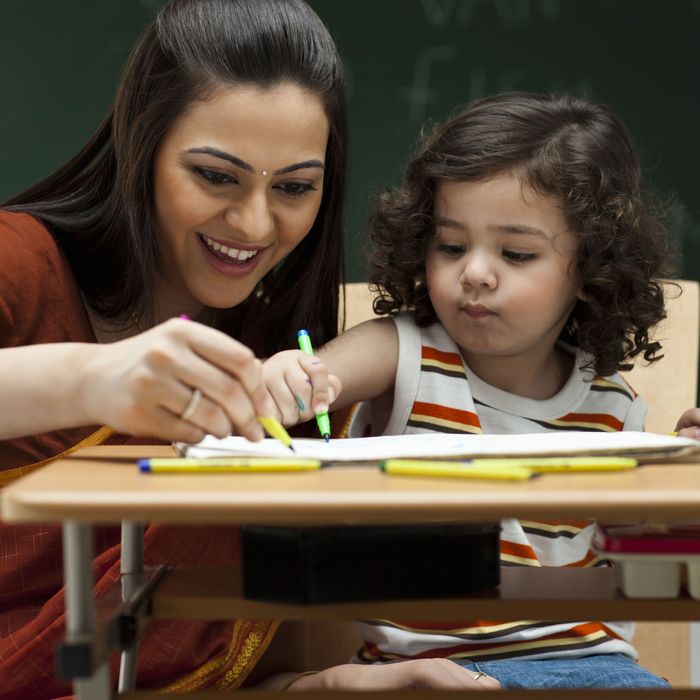 From slip and falls to student injuries, you can have peace of mind knowing you have comprehensive insurance that follows you every step of your career. Insure Fitness Group's dance insurance also covers many different kinds of dance so that you can enjoy full coverage for a wide variety of popular dance modalities.
Getting Dance Insurance Online in a Few Minutes
Signing up for dance insurance might just be the easiest thing you do today. A quick application online is all it takes for you to find peace of mind while instructing your next dance class. 
where to study, salary, pros and cons
Author: Professional Guide
Updated by
Another name for dance teacher is a dance school teacher or dance studio teacher. It is clear that this is the name of specialists working in a specialized company. But a teacher or dance teacher can be called not only a dance studio teacher, but also a specialist of an educational institution where dances are studied along with other subjects.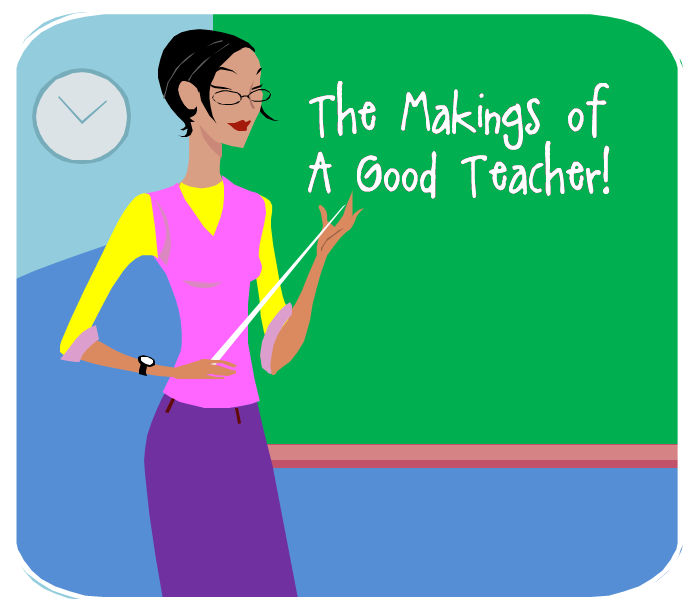 By the way, the ProfGid career guidance center has recently developed an accurate career guidance test that will tell you which professions suit you, give an opinion about your personality type and intelligence. The profession is suitable for those who are interested in physical education and singing, music (see. choosing a profession based on interest in school subjects). 9Ol000 :
Peculiarities of the profession
Some teachers prefer to work with children, others prefer to work with adults, others can work with both. In any case, the task of a dance teacher is to teach their students to move, expressing themselves in dance. However, the higher the level of teaching, the wider the scope of the teacher's activity. It is also commonly believed that the higher the titles he won, the higher his value as a teacher. Also, he often acts as a choreographer: he puts dance numbers for his students when he prepares them to perform on stage.
The dance instructor may have a preference for a particular dance direction: Latin American, jazz, Irish, etc.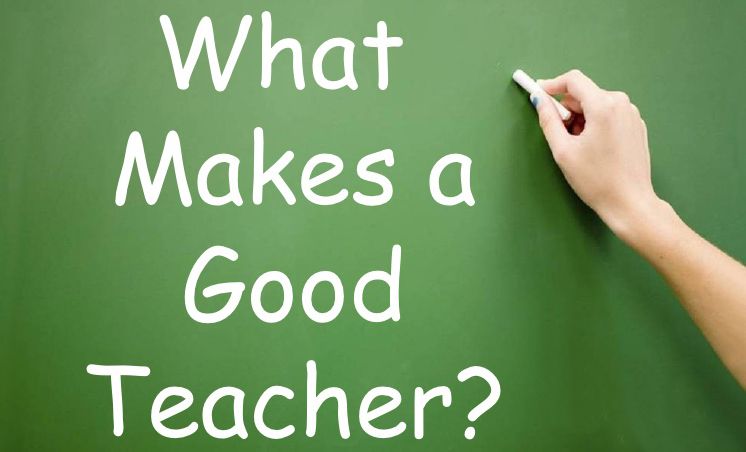 For example, on his resume, he might write "Latin teacher" or "Jazz-modern dance teacher."
But that doesn't mean he can't do anything else. On the contrary, the profession of a dance teacher means constant learning and learning. As a spectator, he regularly goes to musicals, dance shows, competitions to watch the performances of his colleagues; attends dance workshops to learn something new for his teaching. Different dance and musical styles, teaching methods, eminent dancers and bright debutants - everything is interesting for a dance teacher.
The teacher-dancer tries himself in different genres, sometimes changes his preferences, expands his role. In a word, it is in creative search. Beauty, joy of movement and creativity are the formula that can describe this profession.
Of course, no person can perform on stage until old age. But while studying with students, the teacher maintains excellent physical shape for many years.
This is enough to be able not only to explain, but also to show the dance to his students.
Even if performances and competitions are in the past, the dancer remains a dancer who knows and feels the dance from the inside.
Workplace
Dance teacher salary for October 2022
Salary information provided by hh.ru portal.
Russia 15000—75000₽
Moscow 16000—100000₽
A dance teacher can work in a dance school, studio, dance club, fitness center, comprehensive school, university, etc. Many teachers work simultaneously in different places, having time to perform and participate in dance championships. Also, a dance teacher can open his own dance school.
Read also:
Important Qualities
The profession of a dance teacher involves a love of dance, artistry, an ear for music, good physical health, goodwill, patience, leadership qualities, self-confidence and optimism. He should be a sociable person, able to pick up the key to a variety of students.
Knowledge and skills
A dance teacher must be able to dance - this is understandable.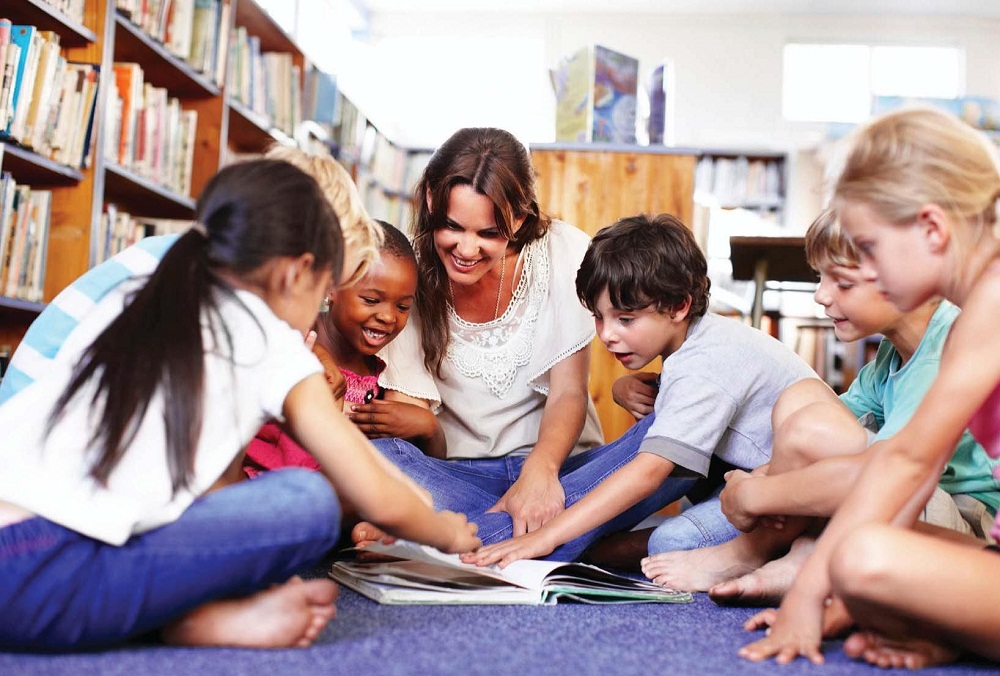 But he should also know well the dance directions in which he works, including their history. Be proficient in teaching methods, be able to plan your classes. In order for dancing not to harm the health of students, the teacher needs knowledge in the field of anatomy and physiology. He must be able to competently manage physical activity.
Where to study to become a dance teacher
Most often, dance teachers become dancers who have been trained in dance since childhood. But there are other examples when already adults, having taken a great interest in dancing, reach notable heights and become teachers. Already having dance training, you can learn new directions of dance. As experts say, you can master some kind of dance style in less than six months, having worked out at a dance school.
See also:
Examples of companies with vacancies for dance teachers
How long does it take to become a dance teacher?
If you've ever dreamed of becoming a dance teacher, you may have wondered how long it would actually take you to reach your goal.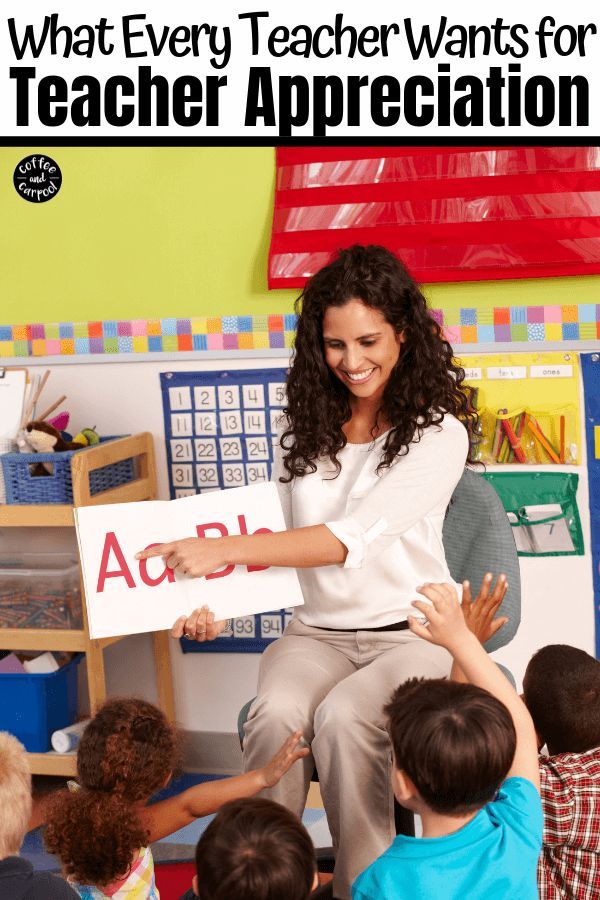 It can take anywhere from 1 day to 20 years or more! The difference depends on what you want to teach, how well you want to teach it, and how much you expect to be rewarded for your services.
Sign up for a trial class
In one day, you can learn a simple hip hop dance or social dance and be ready and confident enough to teach it to a group of young children outside in your backyard for free.
But if you want to teach ballet at a ballet school or dance center jazz classes, open your own profitable dance school, or teach in the public school system, you will need years and years of study and experience as a teacher and student to be able to do so. .
How many years of training does it take to become a dance teacher?
This description is a short guide on how many years you can train to be able to teach dance in different situations. Please note that the following is not accurate - this is an estimate and a guide to give you an idea of ​​how long it will take to become a dance teacher in various positions.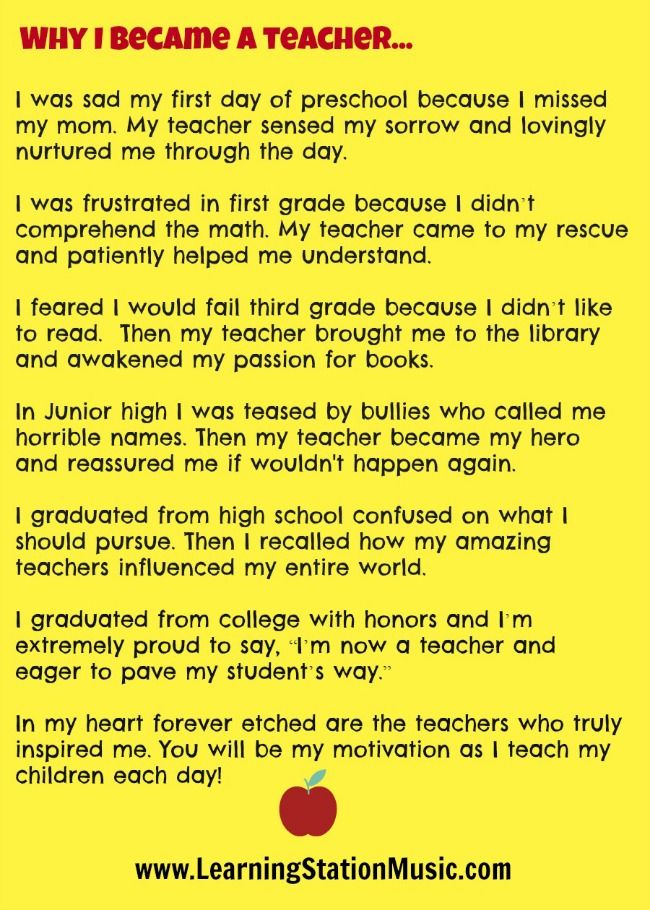 Dance teacher at school
A school dance teacher is a person who works in the public or private sector of education—in lower grades, middle schools, primary schools, etc.—and must be qualified and certified to be employed.
Approximate study time
Minimum 4 years full time
Timeline examples
4 years example: someone who has never danced before but decides to take several dance courses as part of their college education and either completed a minor or majored in dance and then went to work at a public school to teach dance.
Example 15: someone who has been dancing since a young age and then completes 4 or 5 years of college majoring in dance and education and works in a public school to teach dance.
Qualifications Required
To teach dance in a school, you usually need to complete 3-5 years of college.
College or university dance teacher
College or university dance teacher is a teacher who trains teachers and future professional dancers of our world.
They serve in dance, theater, kinesiology, or physical education departments at colleges and universities around the world.
Approximate study time
At least 6-8 years full time
Timeline examples university education and ended up choosing a dance major, and then getting a master's degree and even a doctorate in dance.
Example 15 years old: someone who danced from a young age and then graduated with a degree in dance and then received a master's degree and even a doctorate in dance.
Qualifications Required
To teach dance at a university or college, you must be a college graduate and have completed a postgraduate program such as a master's degree, and in some cases, have or may be working towards a doctoral degree.
Some unqualified professional artists are hired to teach university students on a guest basis under the guidance of a supervising teacher or department.
Professional ballet school or company teacher
A professional ballet school or company teacher is usually someone who has himself been a professional ballet dancer or a contemporary dancer.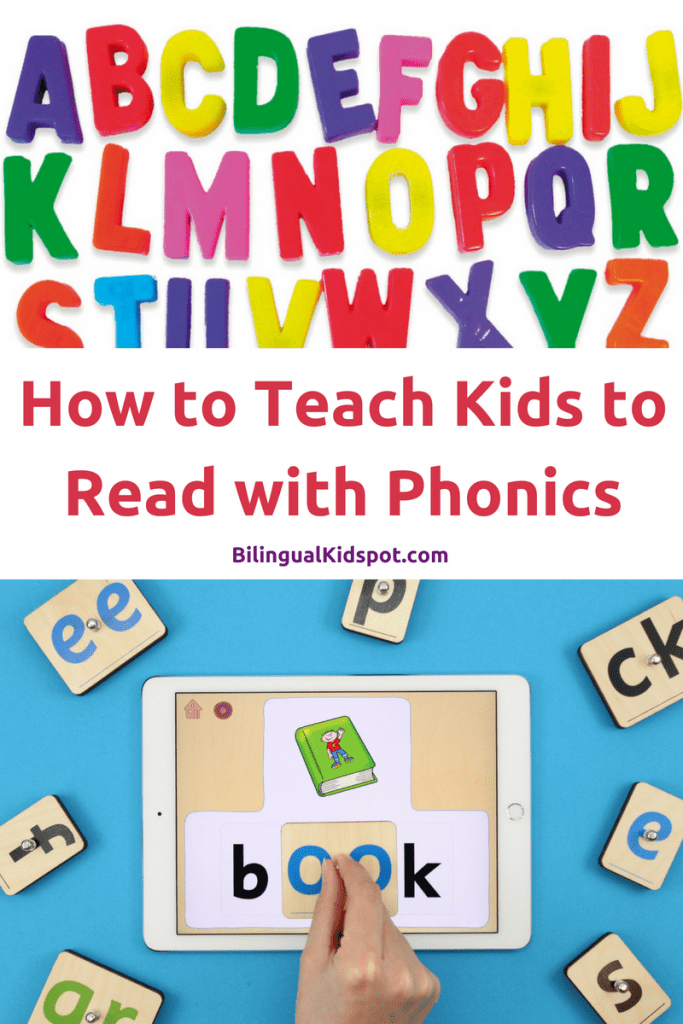 They are hired by pre-professional ballet schools that prepare their students for entry into contemporary dance or ballet companies. Or they may be hired by a contemporary dance or ballet company to provide daily technique lessons or repertoire rehearsals with professional ballerinas and dancers.
Approximate training time
20+ years
Timeline examples
Start ballet at about 8, enter pre-professional school at 13, join professional company at 18, retire from professional stage work They start teaching at the age of 30-40.
Required qualifications
A dancer with this experience may not need a formal qualification. They may have innate teaching skills recognized by other professionals and may be invited to teach. Alternatively, in order to have more employment opportunities at the end of their careers, they could pursue a formal teacher education in the form of a diploma, certificate, or college degree.
Professional dance studio instructor
(commercial, musical theatre, ballet, jazz, tap, modern dance)
Professional level dance instructor is a dance teacher who teaches commercial dance, musical theatre, ballet, jazz , tap dancing and many other activities for other professional dancers or novice professional dancers.
Estimated training time
10+ years old
Timeline examples
Starts dancing lessons in various styles and genres as a hobby as a child, gets serious as a teenager and starts auditioning in his youth, occasionally works and teaches professionally to supplement your salary.
Required qualifications
As a general rule, no qualifications are required to teach at a professional level studio. What is needed is experience as a professional dancer
Professional dance studio instructor
(Hip-hop, street dance and new styles such as waking, etc.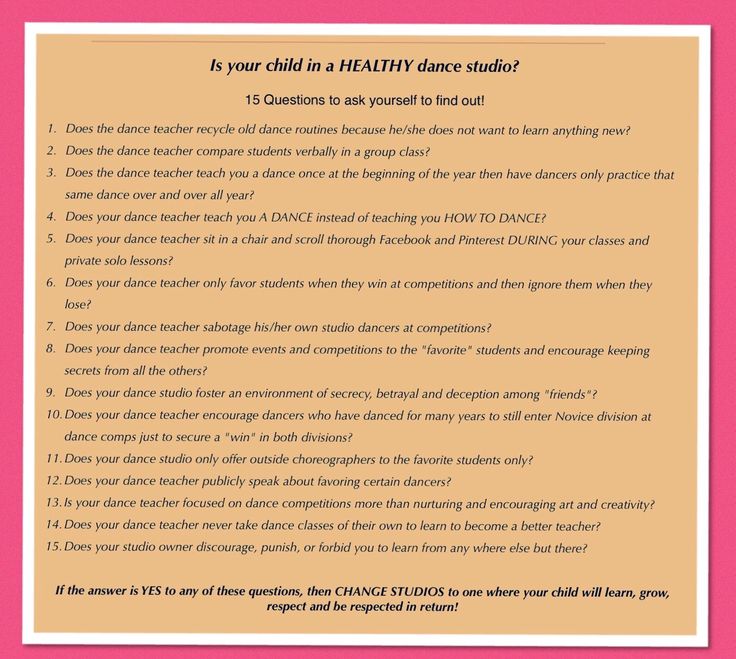 )
Professional instructor for hip-hop, street dance and other new styles such as waking is considered separately. The reason for this is that although it takes time to master any dance style, some creative, dedicated and passionate people can quickly and easily master certain skills in these genres, establish themselves as leaders and creatives of their style, especially since they rely on on popular trends that can change quickly.
Approximate time to study
1 or more years
Timeline examples
Starts hip-hop at age 20, becomes passionate and dedicated, starts attending classes 3 or 4 times a week. Starts teaching lessons for beginners, knows how to create popular choreography and with experience moves on to teaching intermediate and advanced hip-hop classes.
Qualifications Required
No qualifications required, experience of dedication and passion for dancing and teaching required.