How to become a chip and dale dancer
Chippendales Auditions: Behind the Brawn
Note: Some of the story contains adult references. Do not read if you easily blush at work.
As a newbie to male strip revues I expected certain things from an open audition. The smell of desperation, semen and sweat. Inflated biceps. A plethora of dime-store thongs. Primping. There may have been sweat rolling in perfect beads down torsos straight off the Ken Doll production line, but as the potential Chippendales filed in to the Miami casting call, angst was noticeably lacking from their hulked shoulders.
Instead, skin-blistering air conditioning froze their quiffs into place, and a dizzying array of neon lights flashed, turning their features shades of pink, violet and blue. A Chihuahua called Justin scurried by, his spiked leather collar catching the light and scattered neon beams across the floor.
It was 2 p.m. and the inside of Miami's Mansion nightclub was practically deserted. A sign saying, "Naughty girls enter here" flashed pink neon at the entrance of the club.
Through the doorway lay a large auditorium-like room, broken up with leopard-print booths and a couple of elongated silver poles without structural merit.
Two men cross-referenced things on clipboards, while their bronzed biceps bulged from their wife-beaters. Their hair was artfully tousled, jaws were chiseled and their skin glowed — courtesy of their Vegas sponsor, Sunkissed Tanning. The men, Jaymes Vaughan and John Cook, were at Mansion nightclub in Miami Beach to facilitate the auditions for the first ever Miami Chippendales show.
The auditions were advertised "everywhere" said Shazeen Shah, the Miami PR lady, a friendly 20-something with dark hair and long lashes, and wearing a wide-brimmed wicker hat.
"We advertised in gyms, model agencies, the newspaper. Craigslist."
Twenty minutes into the "audition time" and the club was still empty. Then they started to trickle in. An eclectic bunch of Chippendales hopefuls. Surfer-like dudes in board shorts next to a guy in beaten up camouflage pants.
A lot of wife-beater T-shirts. One man clutched a motorbike helmet. Another brought his wife. Fifteen hopefuls in total.
There is no specified age range for a Chippendales, the main requirements being "Fit males with the charisma and ability to shine on stage," and this showed in the lineup. One man who looked barely out of his teens bounced from foot to foot. Another hopeful sported a receding hairline and a face weathered by the Florida sun. A couple of obvious no-hopers clustered together, their scrawny arms tense, muscles bunched so tight on their chest that each rib looked xylo-phonically highlighted.
"There are three types you get here," Jaymes Vaughan told me. "You get the strippers, those who don't look in a mirror, those who are too old and the bloopers. I like the bloopers best." Yes, we know that was four types. "Some of the bloopers are great though, diamonds in the rough."
Vaughan is a Chippendales pro. He has worked for them since 2007, and his toned torso and Ken Doll looks are a testament to his fitness routine.
The megawatt smile is all his though.
Chippendales pride themselves on hiring dancers with the "it" factor, and Vaughan is charm personified. Vaughan's career started in New Orleans as a singer, and he moved to Vegas post-Katrina where he worked as a singer. Then the Chippendales came knocking. Now a host, singer and dancer for the revue, Vaughan has found it led to more opportunities, such as a role on the Amazing Race (he was runner up), calendar shoots, and more.
Vaughan was friendly as the hopefuls entered, shaking hands, answering questions.
"We're like a frat," he said. "We want to get on, we need people we can be friends with."
There was a clear structure to the open auditions. Each hopeful filled in a three-page form where they inputted details about their work history, their inseam, and if they had ever appeared in porn.
Then each man stood against the wall, removed their shirt and was measured…for height.
"Many of them lie," said the photographer.
The recruitment posting on the Chippendales website required entrants to be 5'10" and above.
Snap.
A camera flashed, and each man clenched their chest, abs ricocheting around each other in a fight for utmost pertness.
Chippendales are a strange institution. In some ways, they are are a remnant from the '80s, and have a legacy of gyration, leopard print and approved sleaze. That's the association at least, but what might have been true then is radically different today. The Chippendales launched in Los Angeles 1979, aiming to be the first male stripping troupe designed to entertain women with more than just the wobbly bits. They appeared to be the male equivalent of the Playboy Bunny, buffed in tuxedo bow ties and tails; their show every bit as much about the choreography and timing as it was the bulging jockstraps and taut flesh.
"It's a fantasy for women," said John Cook, artistic director of Chippendale Las Vegas. "We are the things they don't get to see at home, we hit all the fantasies, the cop number, the fireman number, the vampire number.
"
Romeo Andre at home.
Romeo Andre stared hard at the stage, as he watched five hopefuls learn Cook's routine. It was basic choreography that anyone familiar with aerobics class would recognize, side step, twist, clap, groin grab and thrust. Well, the groin grab was new, but the rest wouldn't have raised eyebrows in any fitness center.
""It's a different kind of dancing than I'm used to," said Andre, who works full time as an erotic dancer in Kentucky. "They slow it down here, it's more about the reveal."
It's Andre's first time trying out for the Chippendales and he drove 18 hours to get to the Miami auditions.
"I feel I'm ready to do something bigger," he said. "I've always wanted to do this, the Chippendales are the top." If Andre joined, he would have to give up his own business — a full-time erotic dancing career where he founded and runs Romeo Entertainment Live, an erotic dancing company — but he sees it worth it. "On a good night I make $250 plus tips," he said.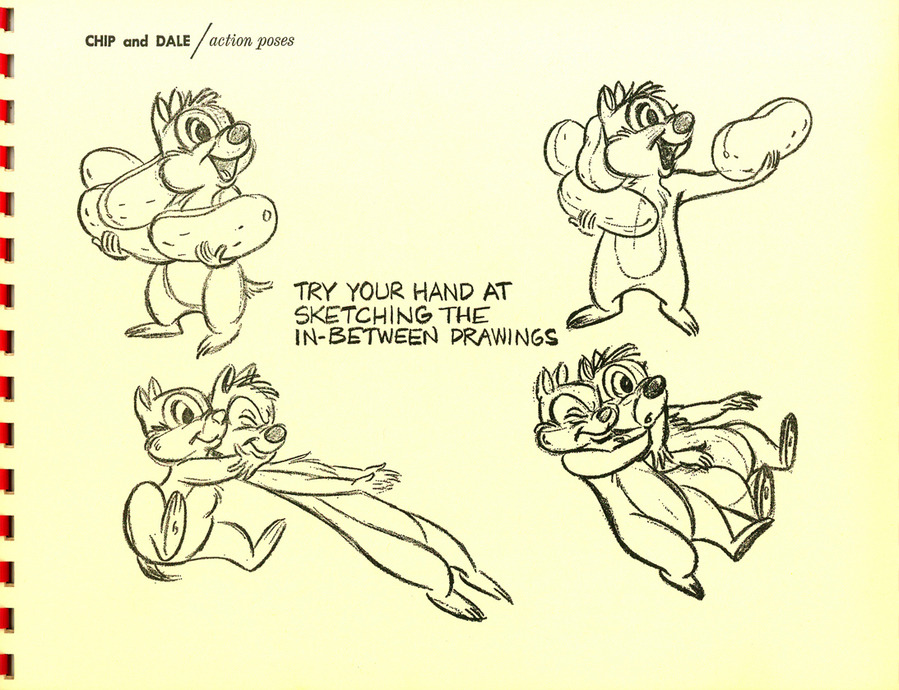 "I can bring back a $1,000. An average year might be $80,000."
With numbers like that, it suggests that Chippendales salary might draw in a much larger sum. Chippendales policy doesn't allow salaries to be shared, but all new recruits sign contracts when they join. Tipping isn't allowed.
"Ladies leave your dollar bills at home," said Vaughan, but a Chippendales performer who does well might get offered merchandising deals and appearance fees, which can be lucrative.
Once the men filled in their forms, Cook beckoned them onto the stage. "I'm going to teach you a routine," he said, and proceeded to demonstrate a basic aerobics set, with added hip gyrations. The men clustered together, some bare-chested, others slightly awkward in button up shirts and jeans. "C'mon we can take the tops off now," said Cook and the men started to disrobe, some with more relish than others. They started to dance, the music restarted as the beats were counted and the bodies moved in awkward rhythm across the stage.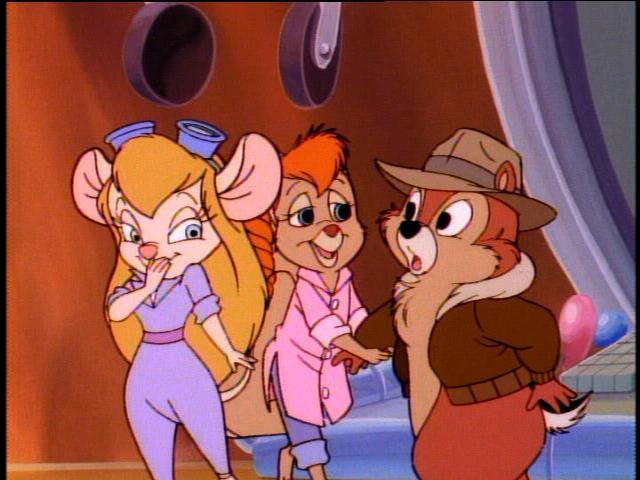 They are then sectioned into smaller groups and Cook ushered some to the side while he called the new groups next to him. The men had all signed up with names, but here this was forgotten.
"Hey camo pants, come here," Cook ordered. "Now who's next? You in the sunglasses! Take them off, we're not in Jersey Shore."
The men shuffled next to Cook. Frowns creased their foreheads as they tried to learn the moves. Pop, pop, flex, rotate. Now they're shirtless it's easy to demarcate the maybe's and the definitely not's.
"They have to have the Chippendales physique and they have to have the it factor," Cook said. "It's more than the choreography; they need to be able to get it but they have to keep trying. It's the ones that give up that we weed out."
In front of the stage sat a number of women, journalists from ABC and NBC affiliates and personal fitness trainers. They sat with notepads and manicured nails, marking the boys as they gyrate. They're here in a "judge" capacity, and their feedback will influence who gets through to the shortlist.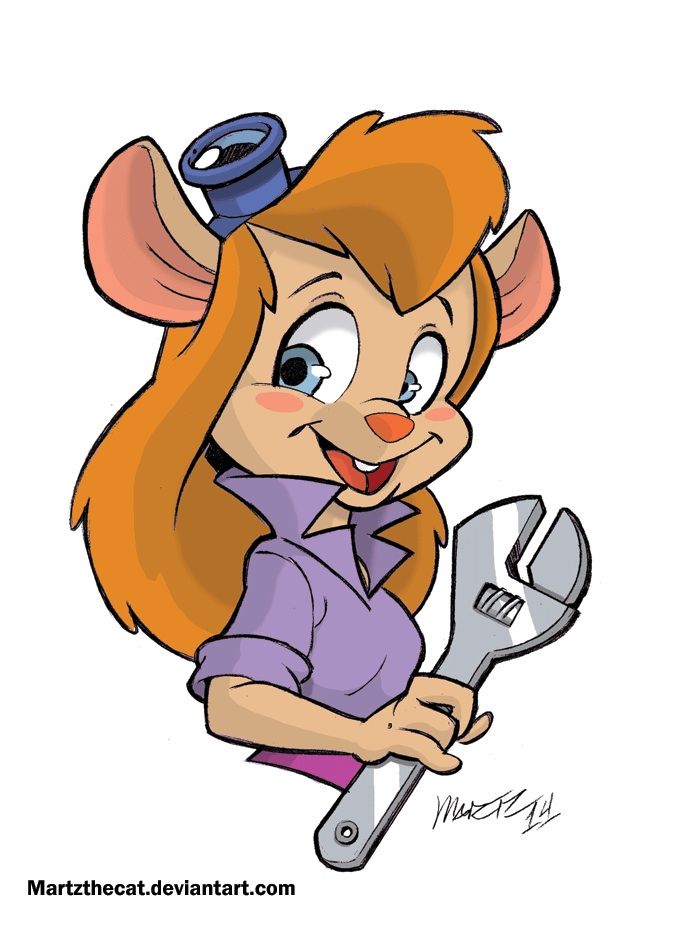 ---
Back when the Chippendales were starting out the group expanded quickly, opening up branches in other cities. However, the troupe wasn't immune to controversy, with numerous lawsuits and allegations of misbehavior following the bronzed bodies around the states.
Nowadays, the Chippendales have a regular home in Las Vegas with branches around the world, part of a multi-million dollar industry.
But even with their success and popularity, they exist on a strange precipice, straddling the weight of their history in a time when objectification and the concept of male stripping has a tawdry, cheesy association.
There is something very strange about watching the Chippendales, as their very existence is a throwback to a time where men were "men" and women were things, and the enjoyment from the show is part role reversal as well as titillation.. to a generation that is moving away from relating to such a premise. Movies like Magic Mike and books like Fifty Shades of Grey (of which the Chippendales sell products in their store) have made the revue more relevant, but it's still an unusual life choice, as the lifespan for their career is clearly finite.
It's a career that depends on looks, muscles, vitality and youth.
Some men are sent off stage while Cook put the chosen through their paces again. Those sitting down haven't been obviously told "no" but the message is clear when you compare age and physique against the specimens on stage. A muscled man with "Never Fold" written across his back muscles stretched as he looked toward the stage.
Then it became time for the talent contest. Yes, really. It's like high school all over again, if your high school consisted of Greek Gods trying to outdo each other.
"Who has a talent?" called Cook. "Can you sing, MC, dance, freestyle?"
The Chippendales slush pile; those who had been sidelined by the beefier, better dancers, make one last ditch attempt for glory.
They took to the stage, one attempting to emcee badly, "We got any lay-deeez in the house?", another tried freestyling dance moves, scrawny arms awkwardly flapping as he side stepped.
Some, however, did have talent, like a body popper who hugged the floor, circling like a snake as he made love to the concrete.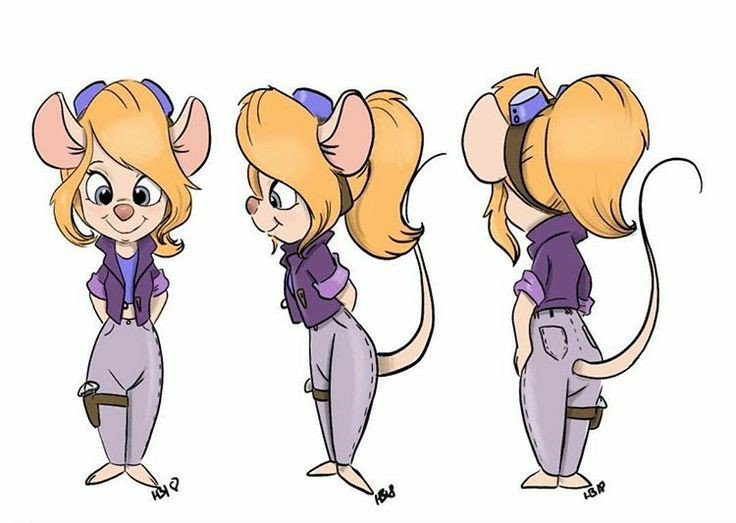 Then Vdal Cummings bounced onto the stage, and showed off his gymnastic abilities with flips and dips that awed the crowd and silenced those who still contained hope for a role.
"Ladies call me Adonis, guys call me Crash," he beamed, his eight-pack glistening under the lights.
But what is it about Chippendales that have young men lining up take part?
"They are the most known strippers in the world," Cummings said. "It's the most exciting thing for females. I want to work my way up, and eventually become a strong face, this is the right time." Cummings, who works as a model/actor/dancer said he trains five times a day, and his abs seem to suggest that's true. "I love to dance and perform and love the smiles and the attention," he said. "I think this is for me."
"Being a Chippendales dancer gives you so much opportunity," said Vaughan. "If you go on tour, you'll travel all over the world, you'll meet amazing people, you see a lot. People underestimate us all the time.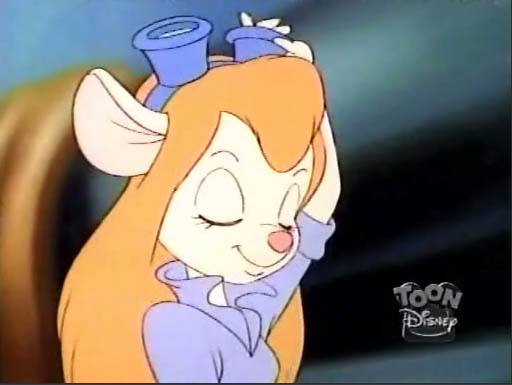 Most Chippendales have jobs, we have professors and construction workers on the troupe."
Smart people who see Chippendales as a way to make good money, meet great people and see a lot of things. From that perspective it makes sense. As long as you're okay with flashing your junk (the lights dim for this section).
It's almost 4 p.m. and the audition is over. The lights are low and Cook takes to the stage.
"Thanks for coming guys make sure we have all your contact info, if you didn't fill it out properly."
The men began to dissipate, checking their phones, shaking hands and looking around.
Those left on the stage — around eight men — cheer. "Let's have a group photo motherf***as," shouted Champ, a beefy black man with muscles so thick it looks like it would hurt to stretch. They clustered together, shaking hands and backslapping.
"C'mon dude, get in the photo," shouted Champ, who pulled Vaughan on stage. "Without you, none of this would be possible."
Not strictly true, but Champ is playing the game well, it never hurts to make friends with the "boss.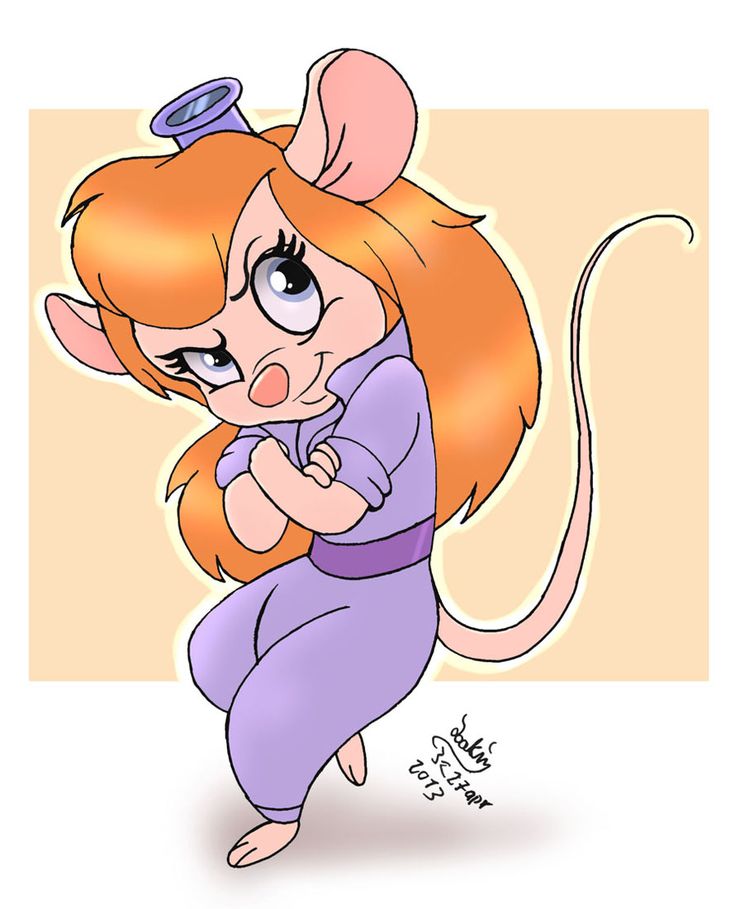 "
There will be another round of auditions, this time behind closed doors and hopefuls are told to expect to hear in the next week.
Outside, it's 80 degrees and the sun blazed down on people exiting the club.
I suddenly realized that no pants came off. The whole experience was far classier than expected, the cabaret element overtaking the notion of strippers and redefining their place as entertainment. The Chippendales website called the show "Disneyland for adults" and that concept kinda makes sense, if adult Disney involved ogling erotic Peter Pans while enjoying an atmosphere of respect, excitement and adrenalin.
In this context you can see why being a Chippendales dancer is such a coveted role.
---
The Chippendales Miami show starts January 9, 2014, and will run Thursday through Saturday during January at Mansion nightclub.
Chippendales choreographer talks about life of a dancer
By Andrea Barbe
Imagine going to a job where you get to explore several different career fields, groove to your favorite songs on stage and have money thrown at you by hundreds of screaming women.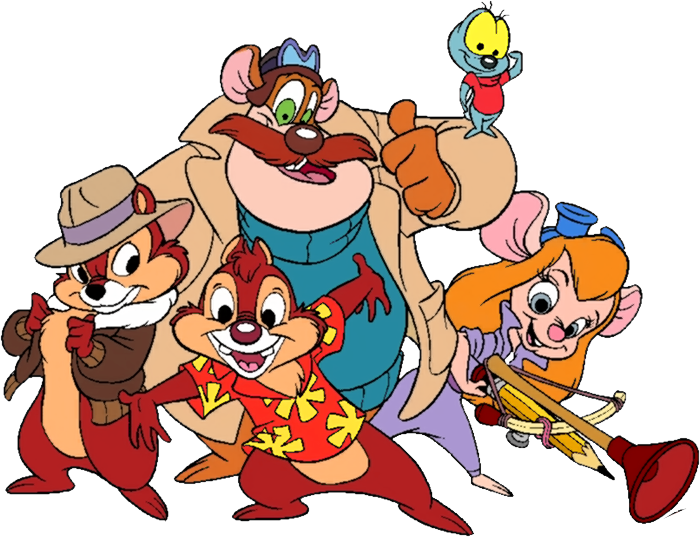 For some, this is just a wet dream. But for others like Jordan Lee Dizon, dancing, acting and adult entertaining is a way of life for a Chippendale.
Dizon, the 5-foot-10 Chippendales choreographer and dancer, travels all over the world to bring women a taste of their wildly popular Las Vegas show.
Now approaching its 30th year, Chippendales stopped at the Whiskey Tango bar in Omaha on Oct. 11, 12 and 13. Dizon took a few moments to talk with The Gateway about his career and what Chippendales means to him.Just out of curiosity, how many people do you think attended the Oct. 12 show?
About 300. Last night, it was just like this.
How long have you been a Chippendale's dancer?
Eleven years. I'm trying to think how far back – yeah, 11 years. It paid for college, you know, but I make more money doing that. I mean, I have a degree, but I make more money doing this and this is fun.
Where did you go to school?
I went to the University of Michigan.
How did you become involved with Chippendales from there?
I was home in the summertime in New York, and the New York Chippendales were there.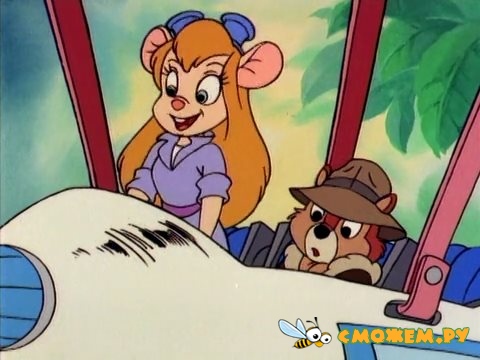 I needed to make some money for school. They had open auditions, and they had like a thousand people there, and they only hired two. I got lucky, I guess.
Oh, wow. What was your degree in at the University of Michigan?
Psychology.
I have to ask: do you have a girlfriend?
I wish.
How many hours would you say you typically spend rehearsing and performing?
Well, the road shows vary. Like today, we just did a run-through – we always do a run-through every day, because each place is different, the size of the stage and everything. I'm the dance captain, so I'm the one who does the choreography. I set the stage, set who's in what acts and stuff like that. It's a lot of time. I mean I do more work before the show than actually in the show.
Obviously, you guys are all in very good shape. How many hours would you say you spend at the gym per day or per week?
No ones believes this, but hours per week, I'd say I spend less than three hours. After 30 minutes, I'm done.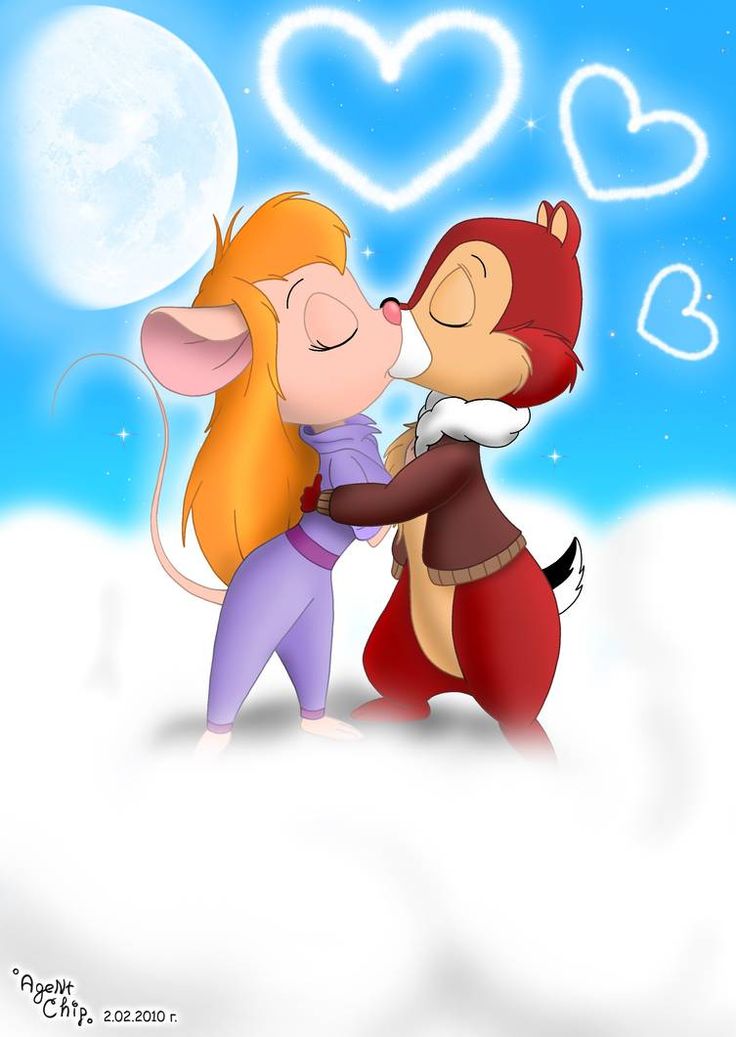 And we eat anything and everything. Trust me. We eat one time, and it's all day. A lot of people think you have to work out for two or three hours. If you know your body, after 30 minutes, you're done. I can't do that hour thing. I'm lazy.
Could you give me a rundown of a typical day for you?
A typical day – well, before we came here, we were in Wichita, Kan. We did a show there, and there were about 900 people there. It was a pretty decent show. The next morning, we always have call times or certain times where we all have to meet. We meet in the morning, eat breakfast, talk about our day coming up, then we travel and get to the place, check into the hotel. Then we come to the club, see the stage and figure out how to set up the show. The guys go do whatever they need to do. We have a certain time we all need to rehearse, and we rehearse for an hour, or an hour-and-a-half, then go back to the hotel, eat, shower and come back. It's a lot of work. You've got to have a thick skin to do this.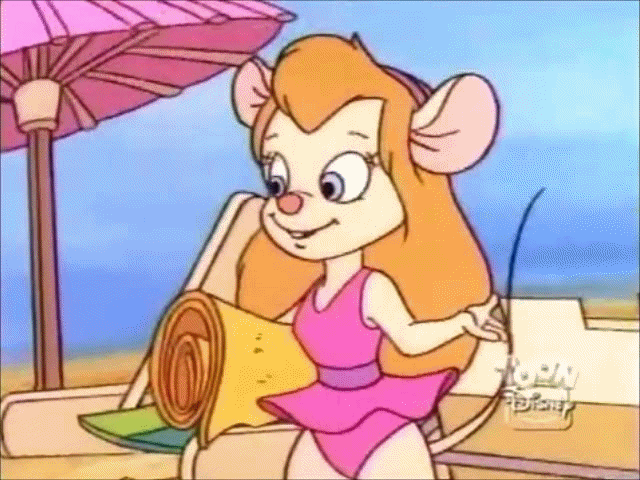 I mean your day never stops.
Without getting too personal here, may I ask how much an average Chippendale dancer gets paid?
We get a salary plus tips. It varies. Each guy negotiates his own contract, and each guy gets paid differently. So I can't really speak for what they get paid. I know what I get paid, but that's always a no-no. We're not allowed to talk about that.
As far as tips go, how much would you say you receive a night?
Again, it varies. Like last night was better than tonight, even though there were more people here tonight. I haven't counted tonight's tips yet. There are some shows where I'll make around $4,000 to $5,000 a night just in tips. But there are some shows where you'll only make $200. So it depends on who's generous and who's not.
The Chippendales main shows in Vegas are extremely popular. Can you tell me how those performances would compare to the shows on tour?
Well, we're all one group, but we're all divided. The main group is in Vegas.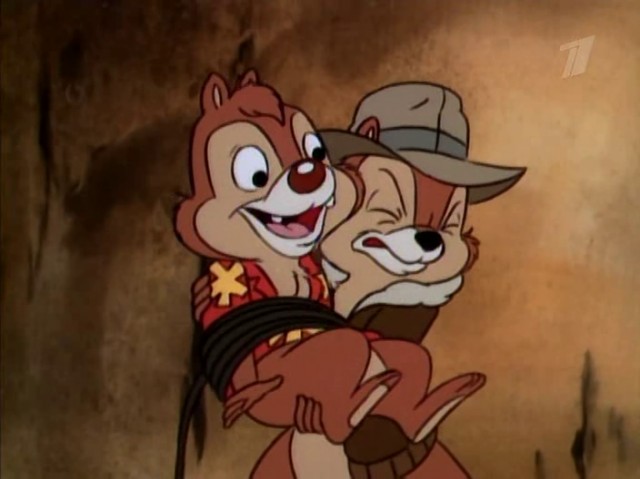 I did the Vegas show. I just joined this group, in fact, about two weeks ago. The guys on the road actually have it harder because you never know what you're getting into. Each show has to be different because each place is different. The Vegas shows have 15 guys. They run more smoothly because they have so many guys. We only have six here tonight. We do the exact same shows that they do, but with a whole lot less. So being on the road is a lot harder. They have it made; they really do. They live there. They work their regular jobs. And, at night, they go home and go to bed. We either catch a plane or – it's rough. The Vegas show is the show everyone wants to be in. Being the managers of [the touring show], Elvin [Bibiloni] are the only two who stay with the Vegas show that's in this group.
You guys definitely have some wild fans.
Really?
I certainly think so.
[laughs] Women are worse than men. Oh my gosh. Guys will go to a club and just sit there, look around and that's it.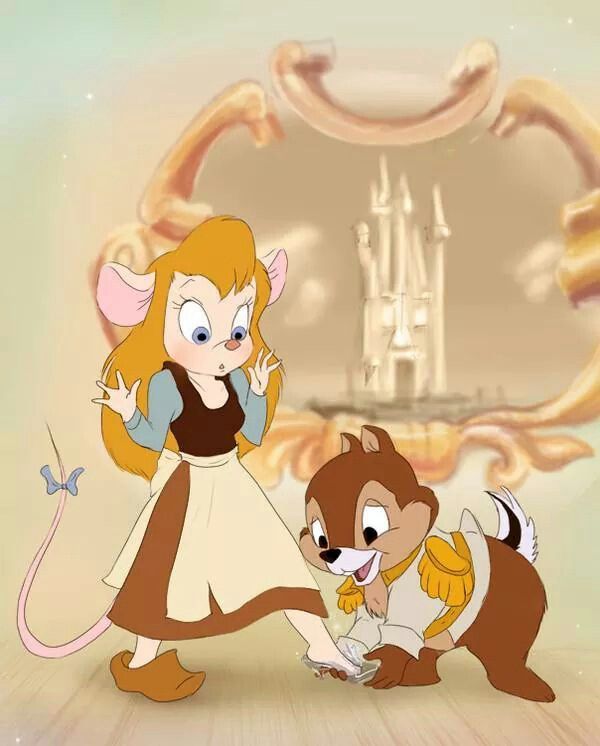 With women, I don't know. The way I see it, men act like men 24 hours a day. Women let their hair down once in a blue moon. So that's why they really go all out. Because when we're not here, trust me, they're totally different people.
With that being said, what's the craziest thing a fan has ever done to you or for you?
Ripped off my bottoms completely, and I had to walk back to my dressing room completely nude. And it took me 10 minutes to get back to my dressing room. That's how packed it was. That was in Europe, when we did our European tour. We go all over. Trust me, I've seen anything and everything. I've been asked so many things. Trust me. I'm in the process of writing a book. I've seen it all.
In keeping with our theme here, have you personally had any stalkers or had a coworker deal with that type of situation?
Oh, yes. I've had some that were like "Fatal Attraction." In Florida, this one girl drove – this is funny – she was a real pretty, real nice girl. Here's the thing: when you're dancing, you have to be professional.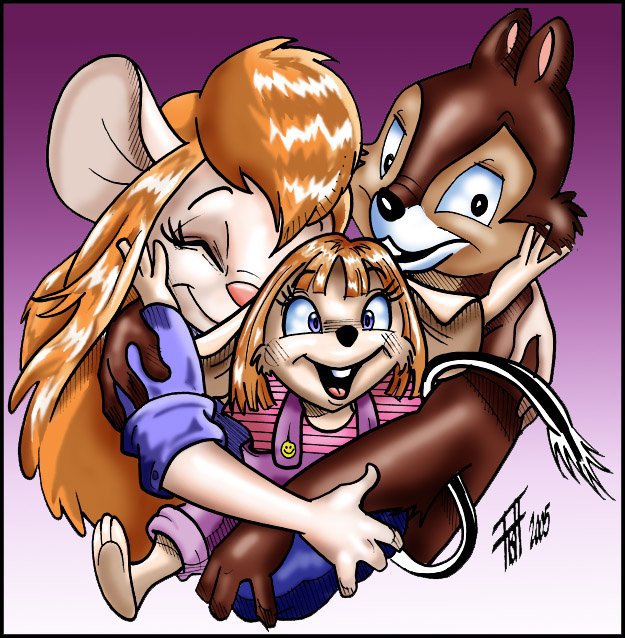 Well, she would follow us to every tour we had. So she found out that we had a show six hours away, she drove her and her kids all the way over there and her ex-husband followed her. During the show, her ex-husband came on stage and wanted to question me. I'm thinking, "Dude, [laughs] I'm sorry." That's bad.
What about any wardrobe malfunctions?
It happened tonight during the officer act. One of the guys forgot to button the button on his pants. One thing about our skits is that you have to be a dancer, you have to have personality, stage presence and you have to be an actor, because if you're a cowboy, you have to act like a cowboy.
How do you guys keep from getting too excited during your performance?
That's one of the typical questions we get. The other typical question we get is "Which one of y'all guys is gay?" We get that all the time. Why would people think any one of us is gay? If I was gay, I wouldn't want to dance in front of women, I'd want to dance in front of a guy, wouldn't you think? But the reason people say that is because usually a girl will say, "Hey honey, I'm going out with the girls.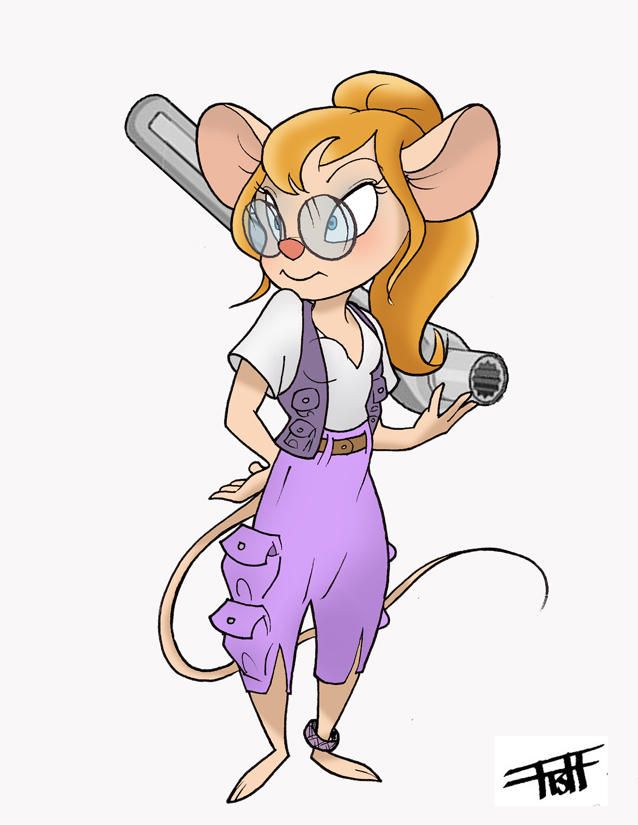 We're going to go see Chippendales." It's a defense mechanism. "Oh, you know they're gay, right?" So it makes them feel better. But to get back to your question – what was your question?
How do you keep from getting too exited?
Oh, if dancing gets you excited, then there's something wrong with you, if you know what I mean. It's just dancing. It's performing. It's like being an actor. It's like asking Tom Cruise, "How do you get excited doing a scene?" It's acting. You know what I mean?
What do you guys do to relax after the show?
I go back to the [hotel] room. I don't go out. This is a job, you know? Everybody has their own reasons for being here. For me, it's because I love dancing. Some people like the variety or the attention. It's different for everybody. Like some of the guys from tonight – they'll probably go out. Elvin and I, we usually just go back to our rooms. I mean, we've been doing this for so long. In New York, we all go out and stay out late, but that was a long time ago.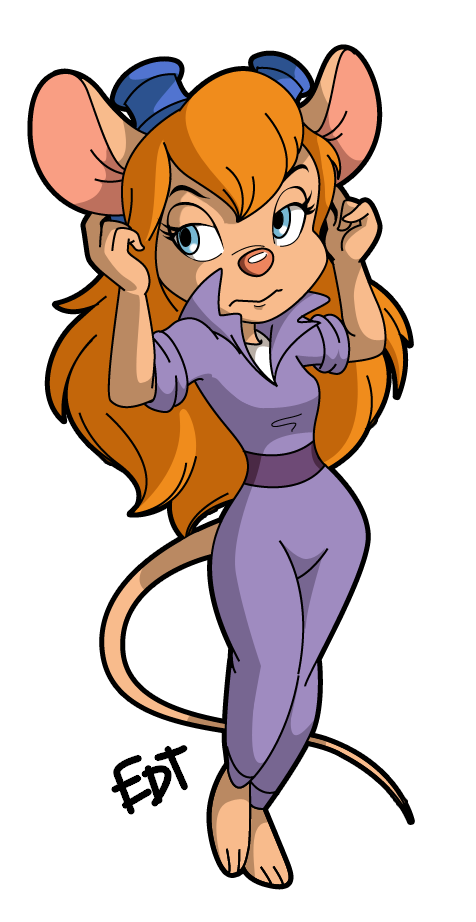 I'm old.
Is there an age limit on Chippendale dancers?
They have to be 18 at least.
Chippendales puts out a calendar each year. How do the guys get chosen for that?
Ah, that's a good question. It's the guys who are in the best shape. That's what it used to be. I haven't been on the calendar for the past few years, and I'm upset about that. I've been on the calendar for the past nine years, but the last two years I haven't been. I've been trying to fade out from press stuff. I guess that's the reason why. But Elvin's on the calendar. [Mike] Sullivan's on the calendar. He was the one during the show with the five o'clock shadow. Some people think that's sexy, you know? Five o'clock shadow on me looks like I got dirt on my face. I have to shave every day.
You said you were fading yourself out from Chippendales. What are planning to do next?
Well, I flip houses on the side. I'd like to settle down. I'd like to meet somebody eventually, you know. You can't do that on the road.
I mean, this is fun and it's a living here, but there's always a transition. I'd still like to do choreography from Chippendales, but I can do that at home. I don't have to go all over the world.
Anything else that you think readers should know about?
They'll have to wait for the movie.
Comments
comments
Who created the Chip and Dale dancers? – Celebrity.fm
Steve Banerjee was the founder of Chippendales. Behind the glitz and glamor of one of the sexiest shows in entertainment, an FBI investigation eventually revealed that Banerjee was the mastermind behind several murder-for-hire plots, including one against Scott. Watch the full story on FRIDAY 20/20 at 9 AM ET on ABC.
Besides, what happened to the owner of the Chippendales?
But the hitman got cold feet and reported it to the FBI, which led to a break in the De Noya murder. Banerjee was arrested and in 1994 pleaded guilty to racketeering and murder and committed suicide.
Before sentencing, he handed over the company to his wife, Irina, and hanged himself in a prison cell.
Then who killed the owner of Chippendale?
Three and a half years after their deal was written on a napkin, Banerjee hired ex-cop Ray Colon to kill Nick De Noy. Colón, in turn, hired a man named Gilberto Rivera Lopez, who at 1987 walked into De Noya's office in Manhattan and shot him in the face, killing him.
So where do the names Chip and Dales come from? Chip and Dale (also spelled Chip and Dale or Chip and Dale) are a duo of cartoon characters created in 1943 by The Walt Disney Company. As anthropomorphic chipmunk brothers, their names are a play on words on behalf of 18th-century cabinetmaker and furniture designer Thomas Chippendale.
Who killed Nick De Noy of the Chippendales? On April 7, 1987, at 3:40 a.m., De Noya was shot in the face with a large-caliber handgun while sitting at his office desk on the 15th floor at 264 West 40th Street, Manhattan, not far from the sewing district.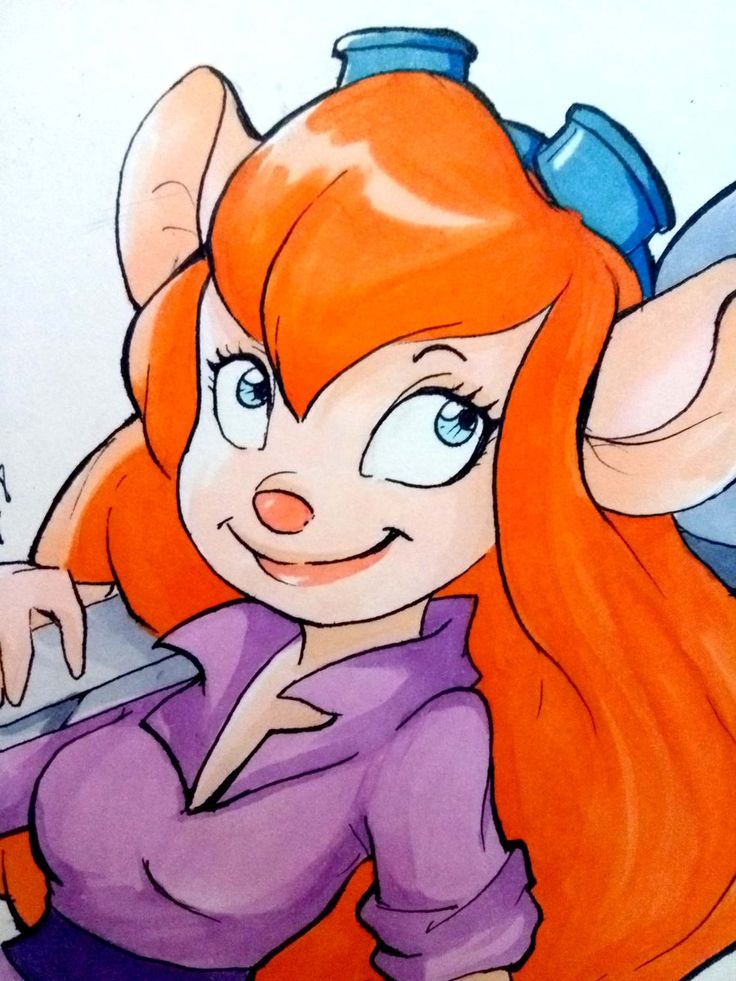 He was shot by a man hired by Ray Colon, who was an accomplice of Steve Banerjee.
Contents
Where is Steve Banerjee now?
After pleading guilty to murder charges against former Chippendales choreographer Nick De Noy, Steve Banerjee committed suicide in prison. He was also charged with conspiracy to kill former dancer Reed Scott and other dancers. Banerjee committed suicide at the age of 47, authorities said.
Where is Nick De Noya buried?
Natalia: On April 10, 1987, in North Bergen, New Jersey, Nick de Noya was buried in the family plot at Flower Hill Cemetery.
Are the Chippendales filming it all?
Chippendale men are dancers, not strippers. Yes, they film it all, but it's done with style.
Chip and Dale Brothers 2021?
Are they really brothers? At this point, it is common knowledge that Chip and Dale are brothers, and the only point of contention is whether they are twins or whether one is older than the other.
But like many pop culture myths, this one is not true.
Why are Chip and Dale called Tic and Tac?
There was therefore no reason to keep the same names in French, and the main characters were renamed. "Tick tock" is the sound of a clock (like "tick tock" in English).
Are Chip and Dale twins?
Used literature. ↑ Chip and Dale's creator, Bill Justice, confirmed in his autobiography Justice for Disney (1992) that Chip and Dale are "just little brothers".
Do Chippendale dancers get tips?
We get paid plus tips. It differs. Every guy gets his own contract and every guy gets paid differently.
How old do you have to be to go to Chippendales?
Must be 18 years of age or older to attend. Men are welcome.
Why was Chip 'n' Dale Rescue Rangers cancelled?
Due to the explosion of Disney comics in November 1991, the Chip 'n Dale Rescue Rangers title was canceled and as a result issue 20, mentioned on the letters page of the last published issue, was never printed.
Who is Chip and Dale's girlfriend?
Clarice is an anthropomorphic chipmunk who debuted as Chip and Dale's love interest in the short Two Chips and a Miss, released on March 21, 1952.
Why does Dale have a red nose?
This was suggested by Bill "Tex" Henson, storyboard artist at the studio. They originally had noses of the same color, but to distinguish them from each other, Chip was given a black nose and Dale was given a red one. According to Disney, Chip is a logical schemer, while Dale is stupid and dumb.
Tick-tock French?
Etymology. From French tick-tock or German Ticktack.
When did Chip and Dale save the Rangers?
Chip 'n Dale Rescue, directed by Akiva Shaffer, will be available to stream on Disney+ on May 20, 2022.
How much does a stripper earn per day?
The truth about striptease is that an average of $400 per night is an acceptable figure for many exotic dancers.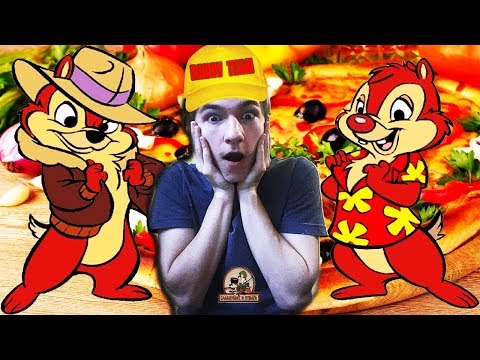 Not good, not bad, acceptable. Four days a week, six-hour shifts are the standard: acceptable if it's tiring.
How much were the Chippendale dancers paid?
Chippendales Salaries
| Position | Salary |
| --- | --- |
| Salary of dancers - 3 salaries declared | $32,936 / year |
| Salary of male exotic dancers - reported 1 salary | $205,954 / year |
| Marketing salaries - reported 1 salary | $88,847 / year |
| Production tour manager salary - reported 1 salary | $87,045 / year |
• January 24, 2022
How much do Chippendale dancers get paid?
Chippendales Salaries
| Position | Salary |
| --- | --- |
| Salary of dancers - 3 salaries declared | $32,936 / year |
| Salary of male exotic dancers - reported 1 salary | $205,954 / year |
| Marketing salaries - reported 1 salary | $88,847 / year |
| Production tour manager salary - reported 1 salary | $87,045 / year |
• January 24, 2022
How old do you have to be to see Thunder from the Deep?
Age requirement
Guests must be over 18 years of age.
Is there a movie about Chip and Dale?
Chip 'n Dale: Rescue Rangers is an upcoming American animated comedy adventure film based on the Disney animated characters of the same name and a sequel to the animated series of the same name.
Who are Chip and Dale Rangers based on?
Chip and Dale: Rescuers (TV series)
Chip and Dale: Rescuers
based on
Chip and Dale by Bill Justice
Votes
Corey Burton, Tress MacNeil, Jim Cummings, Peter Cullen, Rob Paulsen, Alan Oppenheimer, Noel North, Deborah Whalley
Theme composer
Mark Muller
Composer
Glen Daum (for Score Productions)
| How do they become dancers?
Many people dream of working as a professional dancer, imagining fame, popularity and brilliance of spotlights.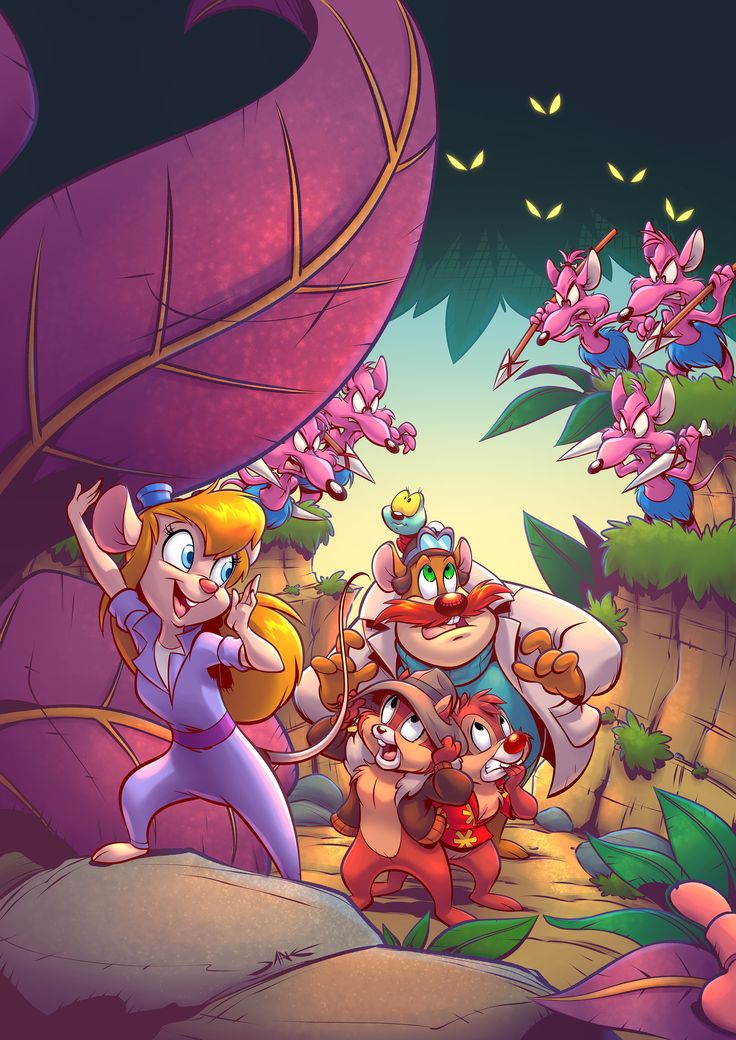 But how to become a dancer, what is needed for this? Let's find out!
To begin with, it is worth understanding that this is, first of all, hard work, and only a few are given to break onto the stage.
The profession of a dancer requires good physical shape and long training sessions.
  Content:  
How to become a dancer?
How do you become a dancer from scratch?
Schools for becoming dancers
How to become a dancer without education?
How to become a good and successful dancer?
How to become a dancer?
Anyone can become a dancer. This does not require special education, somewhere to study, and all that is needed is to experience the pleasure of dancing. But that's if it's a hobby. Amateur and professional dancing, pleasure and work as a dancer are very different concepts.
I dream of becoming a professional dancer. How do they become dancers in general, what do you need to know and be able to do, how to start?
Unfortunately, and maybe fortunately, not all become successful dancers. To do this, you need not only to love to dance, but also to have a confident and strong desire to improve, overcoming difficulties.
In order to reach the top in the profession, it is not so much external data that is important, but attitude to business and diligence. With these qualities, you can become a good dancer, whose performances are pleasant to watch the audience.
How do you become a dancer from scratch?
In order to become a dancer from scratch, you need to be sure that this particular job will become the work of a lifetime. Such a creative profession requires complete dedication and the ability to express vivid emotions.
In addition, you need to prepare physically and develop endurance. After all, rehearsals last many hours and take place almost every day.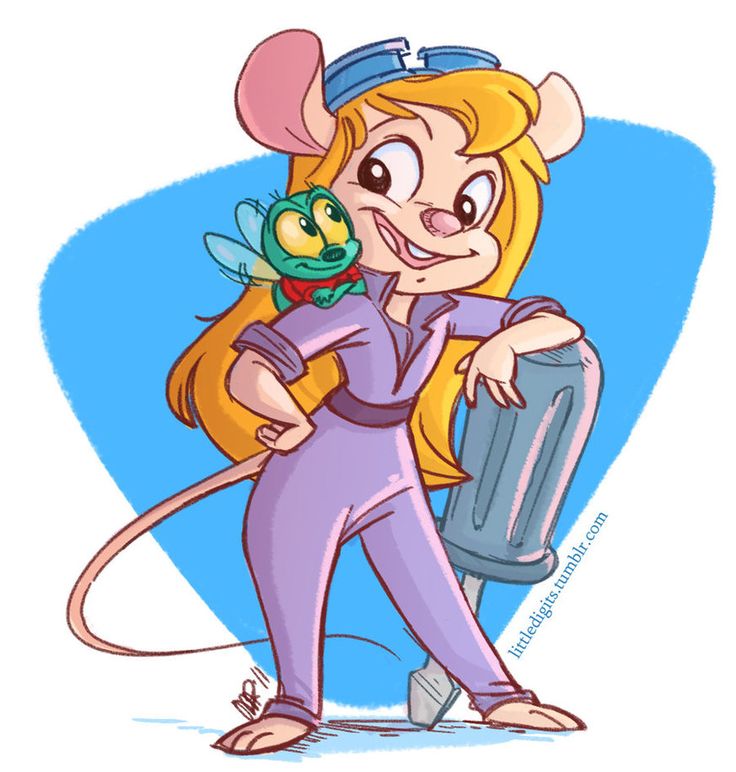 Before you start mastering the profession, you need to decide on the style.
There are a huge number of them, and it is important to choose the most suitable one for yourself. When choosing, it is worth considering personal preferences and your level of physical fitness. For confidence, you can rehearse in front of a mirror.
Schools for becoming dancers
You can become a dancer after receiving a special education. To do this, you need to enter an art college or university. They are accepted here on the basis of nine and 11 classes, depending on the direction.
To enroll in a group, you need to pass a creative competition, for which you should prepare well. You also need to be ready to provide the results of the exam in Russian and literature. The exact list of subjects required for admission can be clarified at the educational institution.
Training to be a dancer in an educational institution is not yet a guarantee that you can become one.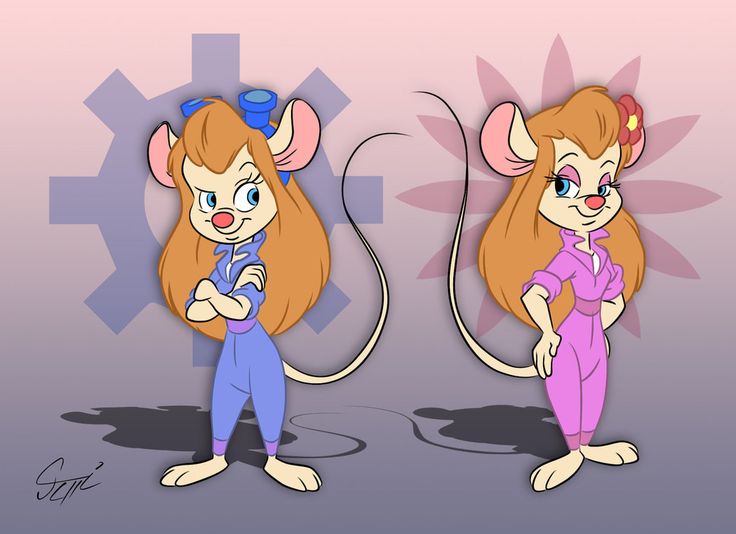 Getting a professional education on the basis of a college or university will not yet give you the opportunity to become a dancer, but it is an opportunity to acquire all the necessary knowledge and skills.
Experienced teachers will help you develop your talent and fully reveal your creative potential. They will point out mistakes and help correct them. But a lot depends on the student. Therefore, the educational institution itself will not make you a dancer, it will only give you an opportunity.
For example, while studying, students have the opportunity to participate in many competitions and festivals, which will help them test their strength and even get a job offer.
How to become a dancer without education?
Many people become dancers without special education. For this profession, attitude and talent are much more important. If a person truly loves to dance and develops his abilities, then he will be able to achieve considerable success.
It is important to understand that a couple of hours of training three times a week is not enough to become a professional dancer. You have to work hard and hone your skills.
For beginner dancers, it is not so much the technique of performance that is important, but the development of endurance and the ability to express their emotions through body language. The presence of charisma and a bright personality distinguishes a good dancer from the rest. You need to be ready for constant hard training and strictly follow the regimen.
You can learn to dance professionally if you have good skills on your own. But it is better to seek help from professionals. To do this, there are many circles, courses and dance schools. There, in a fairly short time, you can master a certain dance style. Regular classes with a dance teacher will help develop physical endurance, learn basic dance moves, and develop talent in yourself.
Members of clubs and dance schools often get the opportunity to participate in competitions and perform at concerts.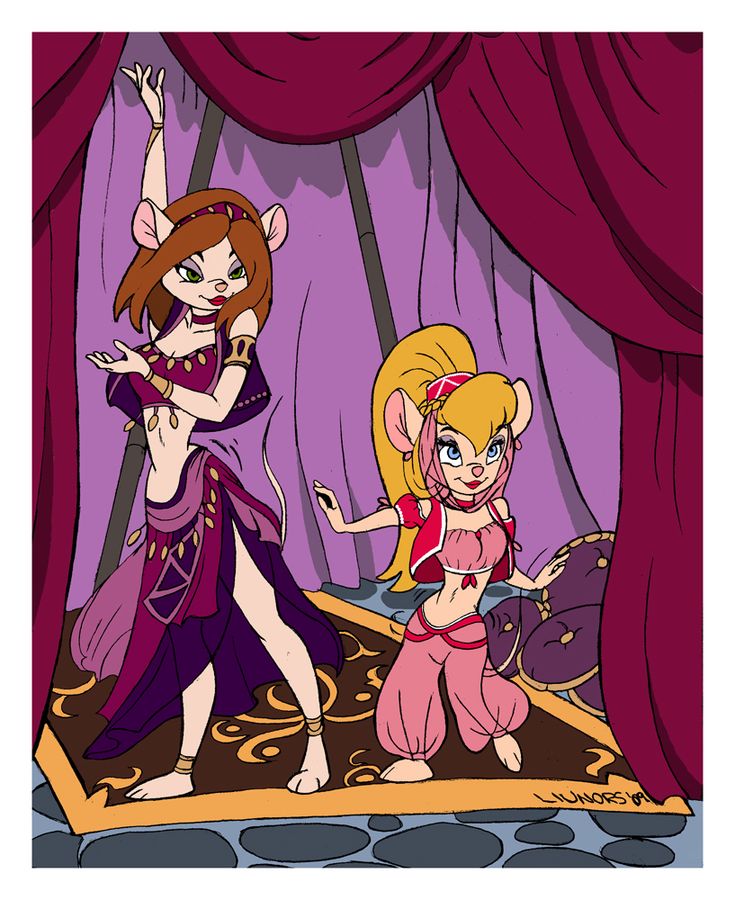 This has a positive effect on emotional mood, increases confidence and gives you the opportunity to express yourself. Achievements in competitions will be a great addition to the portfolio of a novice dancer.
How to become a good and successful dancer?
In order to succeed and shine on stage, you will have to make a lot of effort. The most important qualities of a good dancer are charisma, perseverance and hard work.
The main thing is to choose this profession consciously and remember that behind the beauty and brilliance of dancers' performances there are constant training and heavy workloads.
And as mentioned above, one cannot become a dancer overnight, without proper preparation. You need to play sports and follow the necessary regimen. Only thanks to this, professional dancers cope with difficult numbers and exhausting rehearsals.
It is important to choose the most appropriate dance style for you. You can master it perfectly by completing training as a dancer in a professional educational institution.