How to be a good dancer without lessons
How To Learn Dance With No Dance Classes In Your Area
Many dancers or aspiring dancers live in areas where there are no dance classes, studios, nor communities. If this is you, please don't be deterred you from starting!
Where there is a will, there is always a way! You can start dancing on your own by making the most of the resources that you do have.
Keep reading to learn how to start learning how to dance – wherever you live.
No dance classes? No problem.
1. Define what type of dance you're interested in
First, narrow down your scope of interests to a style or a few styles that resonate with you most.
There are so many different dance styles and each have different methods for learning and practicing it.
For example, are you interested in the robotic, eye-tricking motions of Popping? Do you like the athleticism and flair of Breakin'?
Are you drawn to grooving out to old school hip hop music? Are you looking to learn and perform choreographed pieces, like in Urban Dance Choreography?
Think about.
Take a second. THEN –
2. Do background research
Once you've narrowed it down to one or two, look for online resources that can give you some deeper insight on the style.
For instance, if you want to learn Popping, read up on its history, origins, and basic techniques (the hit is a great place to start).
Test it out with these exercises recommended by Charles Nguyen (from Kinjaz and Poreotics) here.
‍For you hip hop heads, brush up on where the culture comes from in this article.
Those wanting to get into the Urban Dance world, read this article on what it actually is, and watch videos on YouTube from your favorite choreographers.
3. Find ways to learn online
As you learn more about these different dance styles and cultures, you'll also gain a better sense of the techniques and key moves that make up the style.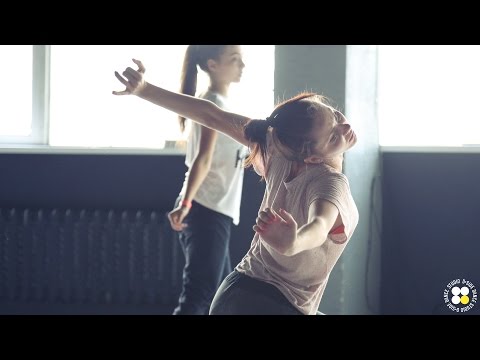 Since you can't get to a physical studio with teachers who teach that specific style, look up online learning platforms that can teach you the ABC's – for examples, aspiring Poppers, try Boogie Frantick's Beginner Popping Program on STEEZY Studio.
For Breakin' heads, B-Boy and B-Girl Dojo provide an interactive, immersive Breakin' program that teaches moves, techniques, battle skills, and more.
‍VincaniTV also has great tutorials on Breaking and Hip Hop styles.
There are some awesome YouTube tutorials on basic House steps by Jardy Santiago, too!
‍Other online dance classes:
‍DanceTutorialsLIVE offers tutorials in everything from Twerking to the Dougie.
The amazing Matt Steffanina teaches the hypest pieces to the most popular current music on his YouTube channel.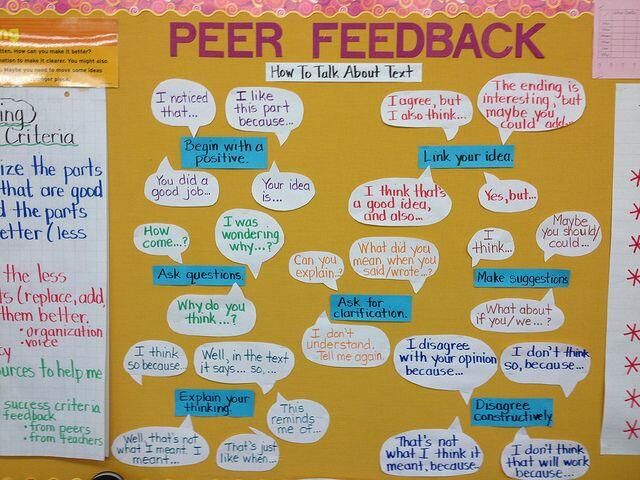 You can learn from Korea's best choeographers with 1MILLION Dance Tutorial.
And of course, STEEZY Studio has over 90 online classes where you can learn advanced Urban Choreography pieces, grooves, beginner choreography, and more.
‍Curious to see how it works? This'll tell you everything: How To Use STEEZY Studio
4. Get your friends together to practice
If you have friends who are also interested in learning how to dance, then get them together and try out one of these online classes.
Or, freestyle and practice drills together.
Set a weekly day/time to get together and practice at a park, your garage, front lawn, even in your living room.
Even if it's just 1 other person, having someone share that experience with you creates a sense of community (yes, a community of 2 is still a community!)
5. Commute to take live classes
Yes, it's kind of a mission to take 2 trains, a bus, and walk 3 miles to get to a studio…
But commuting to take a in-real-life class once in a while is worth it!
You get to be in an environment made for optimal dance training, around other dancers who are trying to learn and grow, and receive instruction from a professional teacher!
You can learn tons of skills online, on your own, from your home…
But nothing can replace a real-life experience, just like how FaceTime can't replace face to face hangouts.
So save up some money and block out a chunk of your time to experience in-person classes.
Treat it as a vacation, if anything, where you get to indulge heavily in your passion.
While it may take a bit of extra effort, don't take the fact that there are no dance classes in your area as a handicap.
If anything, you can receive instruction in other ways and supplement your training in ways that best cater to you.
Also, being more self-taught allows for room for you to dance like you, without being too influenced by a particular instructor or regular set of students.
Take advantage of all the resources out there, as well as the freedom to develop your own unique style.
Let's keep growing together, STEEZY Nation!
‍Do you have a hard time getting to a dance class? What are some ways you train? Comment and share your advice!
How To Become A Better Dancer: 5 Tips -
So you want to know how to become a better dancer?
Here are 5 important tips that will help you improve as a dancer fast:
1.
Take Lessons Consistently (You're not special)
Some people think that they can get good without ever taking any dance lessons…
This is a mistake. Think about everything else you ever learned in your life, did you just wing it? No, you probably took lessons to become good at it. The same goes with dancing. You can take lessons in person or online. For in-person lessons you can do group classes or private lessons. For online lessons you can learn from videos. Check out our online Ballroom dance videos here.
Furthermore, it is important to take the time to find the right dance teacher for your goals, because some are definitely more qualified than others. My recommendation is try out a lesson with several teachers before committing to one specific dance instructor. Read our article on what makes a good dance teacher.
2. Practice Daily At Home/Studio
One of the most important habits you need to adopt is daily consistent practice. No matter how naturally good you are, you need to practice if you want to become a better dancer.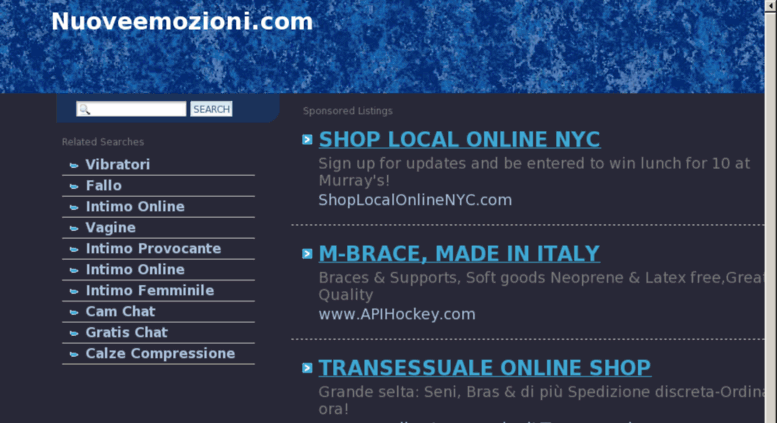 Many people assume that just because they take lessons, they don't need to practice. This could not be further from the truth. It is precisely because you take dance lessons, you need to practice even more to make sure you retain everything you've been learning.
Becoming a better dancer requires muscle memory. And muscle memory requires a lot of repetition through practice. So don't overthink it – simply make some room in your living room, get a mirror and practice the things you worked on at your last lesson/class. Check out our practice guide for Ballroom dancers.
3. Have A Goal
One of the fastest ways to improve your dancing is simply to have a goal to work towards. The goal can be a performance at your studio's showcase or party. It can also be a dance competition. Even if you don't want to perform you can still come up with a social dance goal such as "be able to dance comfortably at next month's party". Be creative with it as there is no wrong or right goals.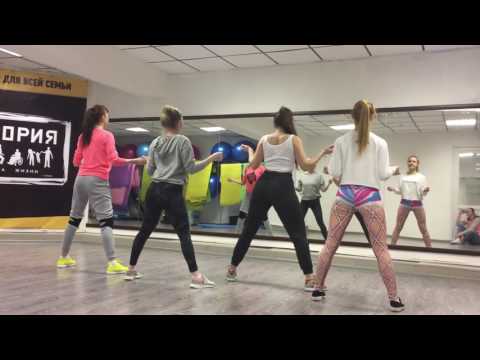 The most important thing is to have one and to have a future date that you're working towards. This will keep you motivated with your daily practice!
4. Feel your body
After you've learned the mechanics of the steps and routines, you need to make sure that you let your body "Feel" the movements so that all the steps and styling can really sink in to your muscle memory. You don't want to be stuck in your head when you're practicing or taking lessons, you need to be in "your body" to retain the dance moves, and progress faster.
After you got it pretty good, just put on the music and try to feel your body going with the music… This will also add enjoyment to your dancing.
5. Keep yourself inspired
It is critical to work on staying inspired and motivated with your getting better in dancing goal. Life gets in the way, so some days you will be more inspired than others… The key is to figure out some specific triggers that can energize you quickly to get back in the groove, whenever you're not feeling it.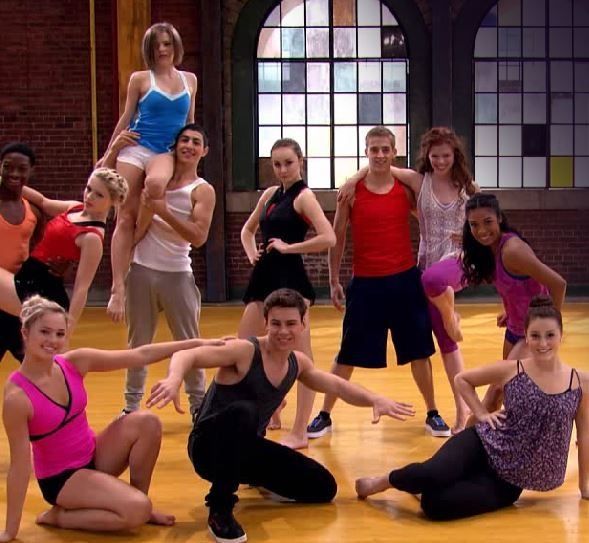 For example, let's say you don't feel like going to your dance practice today. What you can do is watch some videos of your favorite dancers performing your favorite choreography on youtube!
That should get you back on track fast.
Watch Video – 5 Tips For Improving As A Dancer:
What do you think? Leave a comment below.
By: Leon Turetsky
Professional dance instructor
Related:
More Dance Articles & Tips
Types of ballroom dances
Styles of Latin Dances
How to become a dancer who does not interfere with anything?
Who is a dancer? A person who moves his arms and legs to the beat of music or his own internal rhythm is the simplest definition. From the point of view of art, the body is the same instrument as the cello or violin. This instrument expresses emotions, feelings and moods.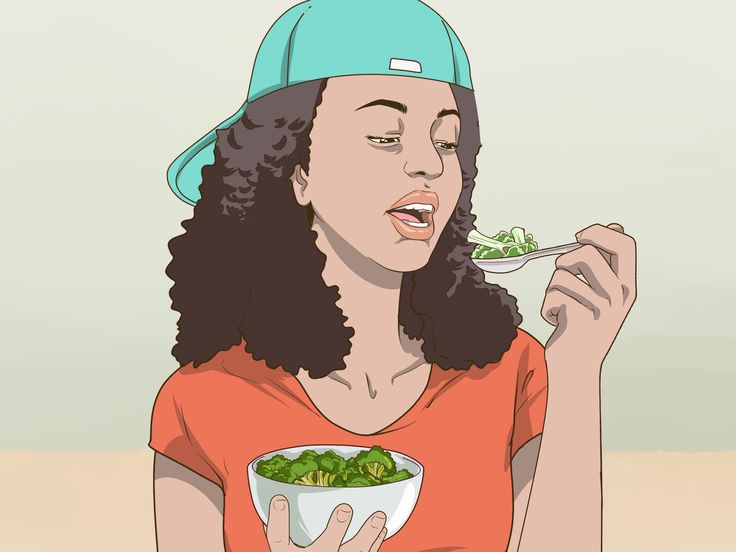 Dancing is no less an art than wielding a brush. The harmonious unity of the mind, soul and body is important here.
Someone thinks that the ability to dance is an innate talent sent from above. This is not always the case, everyone can become a dancer. Anyone who loves music, who enjoys moving to it, is in fact already a dancer, in the broadest sense of the word. However, to become a truly professional dancer, you need aspiration, desire and perseverance.
As a rule, the title of a professional is given to those who have studied for several years in a dance class. Behind him are more than a dozen performances on stage, knowledge of the names of all dance movements and a pack of costumes on hangers.
When it comes to street dance style, the academic school will not help here. A professional on the street is the one who dances the best in the area. Many people ask: how to become a street dancer? Only one way: watch and repeat. Watch how they do, what they do, what kind of music.
Repeat at home in front of the mirror, over and over, until the result is satisfactory. The style of street dancing has long been on the stage, and you can learn it in studios with teachers. Of course, even when working in the studio, you cannot do without repetitions at home. You need to constantly hone your movements.
Success in the art of dancing directly depends on the goals set. Some want to dance professionally in the styles of Hip-Hop or Go-Go, others strive for a professional career in ballroom dancing, and others have long dreamed of participating in dance theater productions. People who from the very beginning wonder how to become a professional dancer often become the leading choreographers and art directors of their own dance studios.
Where to get knowledge to achieve your goals? We have already talked about the method of observation and self-study, as well as classes in dance circles. Another way to learn is to participate in master classes by visiting specialists and dance competitions.
Any professional activity, including dancing, requires the intervention of experienced teachers. Dance competitions will help you get the necessary criticisms and tips to improve your technique. Naturally, one must be prepared for disappointments. But not a single remark should stop a true dancer on the way to his goal.
When a person thinks about how to become a good dancer, he thinks about how to acquire technique and refinement of movements, while forgetting about personal qualities. But they are no less important than the baggage of knowledge and experience gained. A lot is decided by the energy and charisma of the author of the issue. Does he have a talent, or does he mechanically repeat the learned movements? Is he lethargic or does his temperament make him get up from his chair and give a standing ovation? It is personal qualities that sound the very final chord that affects success.
Along the way, in the world of dance, physical abilities are improved, as well as spiritual traits of a person's character.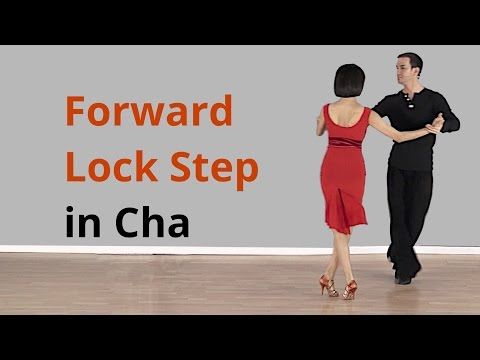 Success in this field can boost self-confidence.
When deciding what events to go to and how to become a dancer, the main thing to remember is that you should like the dance style. The body should literally "tear to dance" with the sounds of salsa or flamenco. Dance revives energy and mood. After all, it is not without reason that there is an opinion that dance is life.
Sign up for free class
Just fill in these fields
and we will contact you
Hip-Hop DancingDanceHallTwerk | Booty DanceTwerk | TwerkGo-Go | Go-GoBreakdancePoppingJazz FunkStretchingHouse DanceBody WorkHigh HeelsBody MadeContemporaryContemporary DanceStreet DanceRhythmDanceHall KidsStreet DancingBooty Dance | Booty DanceContemporary ChoreographyKrump | KrumpLady's StyleWaacking & VogueRagga | RaggaClub DancingBaby DancingWedding DanceExperimentalIndividualVIP GroupsHip Hop ChoreoBallet / ChoreographyBooty Dance | Booty Dance Jazz Modern Street Dance Kids Break Dance Kids Dancehall Female0003
Dance Directions
Hip Hop Dancing
Hip Hop Dancing
DanceHall
DanceHall
Twerk | Booty Dance
All Directions
15 Truths About Being a Professional Dancer
1.
Dancing is difficult. No dancer has ever become successful based solely on their innate talents. Dancers are artists and athletes. The world of dance today is akin to an extreme sport. Inborn abilities and talent will help us only up to a certain time. Dancers must work hard and persevere. Dancers give years of their lives, plus sweat, tears and sometimes blood, for the honor and pleasure of performing on stage.
2. You won't always get what you want. We don't always get the role we want, get the job we want, get the compliments we want, earn the money we want, etc., etc. It teaches us humility and respect for the process, the art form, and the masters we have chosen to teach us. The sooner we accept this, the sooner we can succeed. We will never be 100% sure that it will work, but we can always be 100% sure that we will not achieve anything if we do not work.
3. There are many things you don't know. There is always more for a dancer to learn.
Even our unloved teachers and choreographers can teach us something. The minute we think we know everything, we stop being a valuable asset.
4. There may not be tomorrow. A dancer never knows when their dancing careers will suddenly end…studios close, careers end due to injuries, car accidents, deaths…Dance every day like it's your last performance. Don't save the fun of dancing just for the stage. Perform even ordinary exercises in class with passion!
5. There are many things you cannot control. You cannot control who hires you, who fires you, who likes your job, who doesn't. Don't waste your talent and energy worrying about things you can't control. Focus on honing your skills, be the best dancer you can be. Keep an open mind and a positive attitude.
6. Information is not true knowledge. Knowledge comes with experience. You can discuss the task a hundred times, go to 1000 classes, but without performing on stage even once, we will only have a philosophical understanding of dance.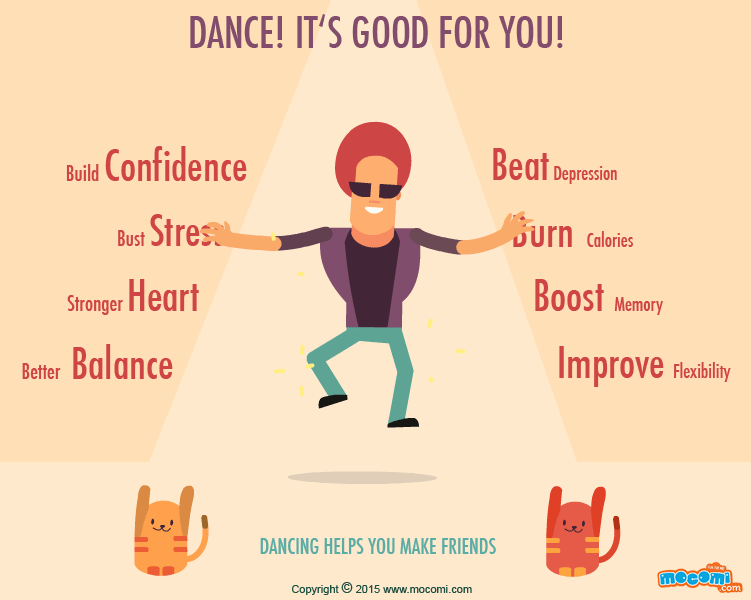 Find an opportunity to get to the stage. You have to know what performances are like firsthand in order to call yourself a professional dancer.
7. If you want to be successful, prove your worth. The easiest thing that does not require work is to prove to your employer that he does not need you. Instead, be irreplaceable. Come early, know your material, be prepared, keep your opinions to yourself unless asked and above all, be prepared to work hard.
8. There will always be someone better than you/be better than yourself. Whether it's a job, or money, or a role, or trophies, it doesn't matter. Instead of worrying about what others are doing around you, focus on what you're good at, what you need to work on, what makes you happy as a dancer.
9. You cannot change the past. Everyone has a past. Everyone makes mistakes and everyone has great moments they want to enjoy. "Would you keep a piece of garlic in your mouth just because you liked potatoes last night?" - "Boston Common" television series.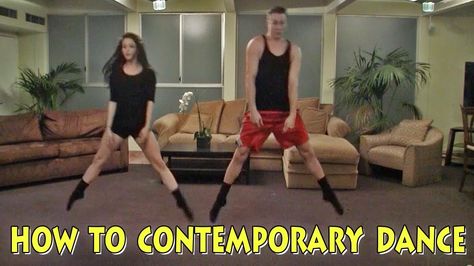 Dance is an art form that forces us to focus on the present. To be a master at dancing, we must be in this moment; Sometimes we fail, we get hurt. If this happens, see point #12.
10. The only person who can make you happy is yourself. Dancing for ourselves and for others cannot make us happy. The basis of our happiness is our relationship with ourselves, not on how much money we earn, what role we play, what studio we dance in, or how many competitions we win. I'm sure these things can affect our mood, but ultimately who we are to ourselves makes us happy.
11. There will always be people who don't like you. The dancers are on display when they perform. And especially in the internet world, there are a lot of critics. You can't please everyone. No matter what you do, there will always be those who think it needs to be done differently. So concentrate on doing what comes from the heart. What others think and say about you is not all that important.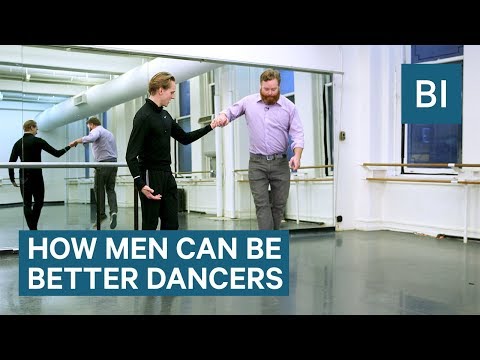 What really matters is how you feel.
12. Sometimes you will fail. Sometimes, despite our best efforts, following the best advice, being in the right place at the right time, we still fail. Failure is part of life. Failure can be the spur to our greatest growth and learning progress. If we never failed, we would never appreciate our successes. Be prepared to fail. When this happens to you (because it will happen to you), accept the lesson that comes with failure.
13. Sometimes you will work for free. Every professional dancer has ever worked without pay. If you are offered to work for free, you must be sure that you really agree to this. There are many good reasons to work for free, and there are just as many reasons not to work for free. Ask yourself if there is a worthy reason, if it will bring you a good experience, if it will bring you joy. Negotiate all financial aspects at once and completely and do not expect payment at the end.