How to dance like a disney princess
Historically Accurate Princess Dances | Adventures In Dance
I love princess stories, and often in my line of work as a ballroom dance teacher, I am asked to choreograph wedding routines bases on Disney princess dances. I began to wonder what each princess would have danced in the period that their stories took place.
On a bet with my daughter, I researched and produced how to historically accurate princess dance videos. If that was not enough, I filmed on location at Colorado castles. I have shared this fun take on dance and history with two international kids clubs, Frontier Girls and Quest Club for Kids, as well as with Denver Free Fun. The princess dances have also been features at medieval festivals, street fairs, father-daughter dances, quest club events, and weddings. If you found this enjoyable or beneficial, feel free to contribute here.
Antiquity: 700 BC – 500 AD Learn more

Learn the historically accurate dances for Zipporah & Moses (Hora) Queen Ester (Persian Dance)  Hercules & Meg ( Kalamatianos link) Psyche & The Cupid Shuffle (Old steps, contemporary music) Mulan ( Dragon dance), Moana (Hula Line Dance)


Lord of the Rings Dances of Tolkien's Middle Earth- See Here
Hobbits (Jig), Elves (La Dame Basse dance ), & Dwarfs (viking fire dance) each have their own dance in middle earth.


Medieval Princess dances: 5-1450 AD- See Here
Find the dances for Princess Eilonwy (Washerwoman Branle), King Arthur's Princess Guinevere (Saltarello), Princess Merida from Brave (Strip the Willow). Ward of King Richard, Maid Marion (Toss the Duchess) (Branle  de original)(Horses branle), Princess Aurora (Greensleeves), and her godmother Maleficent (Greensleeves 2 couple) Ding Dong Merrily On High Christmas Line Dance with the Holly King & Ivy Queen Learn More
Coming soon the gypsy princess Esmeralda Maltese Branle. See Here
Renaissance Princess Dances:1300-1700 AD
(Tudor / Elizabethan 1558-1607)  See Here
Learn the popular dances of the day for the real live princesses Snow White (Galliard) and Pocahontas (Pavane ) ( La Volta). See Here
Baroque period Dances 1600-1750 "age of the Minuet" – See Here
Dance with the Pirates of the Caribbean (Pirate jig). learn to Minuet with Beauty and the Beast, Find the Fairy Ring Country Dance with Fairy Godmother and the Blue Fairy here .  See Here

Romantic period (1770-1850) – See Here
Learn to dance Dance the popular  dances or the romantic era with Rapunzel (Landler), Anna and Elsa (Reinlender, Bohemian Polka  Angels from the Realms of glory) Waltz of the Flowers, French Pirouette Waltz , Nutcracker Children's Gallop– See Here


Victorian Princess Dances: 1837-1901 AD – Click Here
Learn about the round dances that dominated the Victorian Era. Dickens Spirit of Christmas past (Queens Waltz Quadrille) Fezziwig's Sir Roger De Coverley English country dance, Dances of Dickens era, Cinderella (Varsovienne), Jig with Ariel. Alice in Wonderland Mad Hatter Mazurka, Princess Clara Boston Glide Waltz, Grand March, Spanish Waltz  Sugar Plum Victorian two step Stranger Tides Samba line dance . Anastasia (childhood 1890) Korobushka Victorian mixer dance how to. Gay Pur-ee Cat Can Can Line Dance (Gay Pur-ee 1890, )
See Here
Alice In Wonderland-
Alice in Wonderland Mad Hatter Mazurka, White Queen Polonaise, Wonderland Tea Dueling How To– Learn More


Nutcracker & The Four Victorian Dances- 1816 Story, 1892 Ballet
Princess Clara- Learn More
Find the Children's Gallop, Grand March, Regency French Pirouette Waltz, Boston Glide Waltz, Victorian two step, Spanish Waltz  . Learn More

Steampunk Fun and Dance- Learn More
Find out about
Parasol Flirtations– Learn More ,
Parasol Dueling– Learn More ,
Teapot Racer How To- Learn More
Tea Duelling How To- Learn More
Compliment Dueling- coming soon!
and more!


Edwardian Princess dances 1901-1918 ( end of WW1 1918) AD
Peter Pan (1850-1904 AD)
Villain Dancing with Water Challenge with Captain Hook & Ursula– Learn More
Hook-The Apache Tango with Princess Tiger Lily (1890) – (1904) Learn More
Gay Pur-ee Cat Can Can Line Dance (Gay Pur-ee 1890, ) Learn More
Aristocats "Everybody Wants To Be A Cat" Foxtrot Linw Dance (1910ish) Learn More
Mary Poppins– Maxie dance how to (1910)- Learn More
Chitty Chitty Bang Bang Truly Scrumptious (1911) Bunny Hug How to – Learn More
Anastasia (1914) Boston Waltz coming soon
Atlantis the lost empire (1914) Turkey Trot Learn More
(I made the Turkey Trot video before starting this series, but it fits this period. I am still writing the blog to go with this)

Prohibition Princess Dances: 1920 -30's  AD
Downtown Abbey Waltz
Miss Fischer Valentino Tango Learn More
Princess and the Frog Tiana's French Tango How To Learn More
Princess and the Frog (1920) Charleston Learn More
Betty Boop Charleston Line Dance (30's character based on a 20's flapper) Learn More 
War Era USO Princess Dances: 1938-1945  AD
Who Framed Roger Rabbit (1940's) Jessica Rabbit Blues
Weasels Lindy Hop or shim sham shimmy
Chicca Boom Carmen Miranda Samba Line Dance –Learn More
Toy Stroy Woodie's Country Western Corner
Copperhead Road– Learn More
Rita's Waltz line dance– Learn More
(I made the waltz video before starting this series, but it fits this period. I am still working on the blog to go with this)
Gay Pur-ee Cat Can Can Line Dance (Gay Pur-ee 1890, ) Learn More

1950's and beyond
American Graffiti 1950's Stroll Mixer – Learn more
Minnie Mouse Rockabilly Stroll– Learn More
West Side Story Chalypso – Learn More
Cruella DeVille- Doin the Dog (1960's) – Learn More
Peter Cottontail's Bunny Hop line dance –Learn More
Santa Baby 50's Christmas Line Dance – Learn More
Holiday Line Dances
Lady Liberty Patriotic Princess Line Dance How To- Learn More
Leprechaun Irish Jig Line Dance How To– Learn More
Psyche & The Cupid Shuffle (Cupid, Roman God, Cupid Shuffle, 2007) –Learn More
Oktoberfest Line Dance – Learn More

Modern Monster Princesses Dances
Halloween Monster Line Dance Page- Learn More Addams Family Dance Page- Learn More
Scare up some fun with line dances like….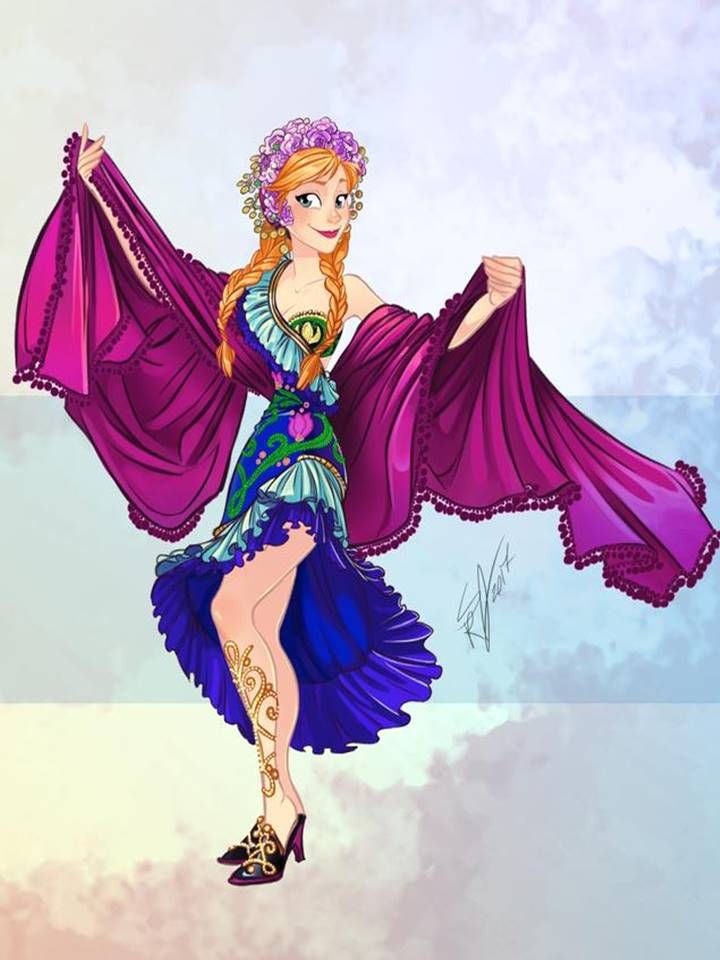 Addams Family Theme Line Dance- Learn More  
When You're an Addams– Learn More
The Lurch Line dance- Learn More 
The Werewolf Watusi Featuring Ruby Red Riding Hood- Learn More
Munster's Monster Mash– Learn More

Thriller Zombie Line Dance–Learn More
Hocus Pocus Halloween Line Dance –Learn More
Morticia and Gomez Addams dance
Christmas Line Dance Corner
I did not plan on the princesses of Christmas, but they came to me anyway. Some of the line dances were older productions when my I was teaching a kids class and each young lady was a princess to me.
Ding Dong Merrily On High Christmas Line Dance with the Holly King & Ivy Queen Learn More
Christmas Polka Line Dance with Hansel and Gretel. Learn More
Angels From The Realms Of Glory Frozen Christmas Dance Learn More
Santa Baby 50's Christmas Line Dance – Learn More
Holly Jolly Christmas Line Dance Learn More 
Jingle Bell Rock Line Dance Learn More.

Other Stuff
Tango Page
Fantasy fun Blog!
Gallery here
Favorite Disney Princess Dance Sequence Countdown - Disney Princess
So I really, really, really love the Disney Princess dance sequences, particularly with the waltz, as I find it to be so sweepingly romantic! The animation of the dance, the way the dress twirls with the women, the romantic and powerful score in the background, the gorgeous scenery in the background and the usually gorgeous dress worn by the princess.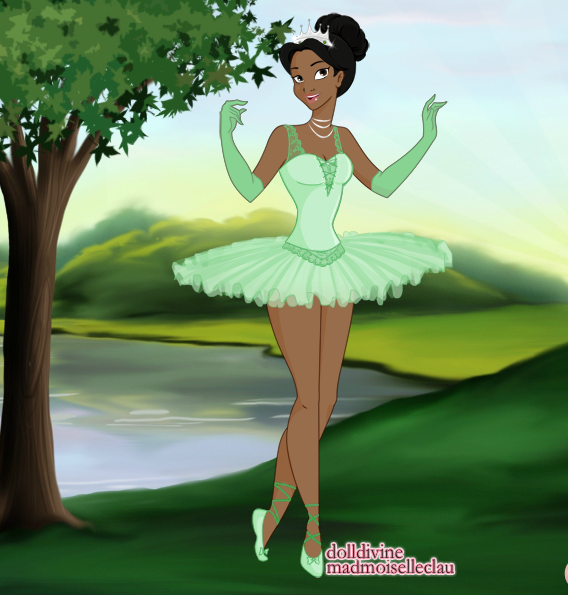 .. I love everything about these sequences! That's not to mention the show of romantic love developing. I am very much an old soul so I really love the process of "courting" which often included the man taking the woman out to dance or dancing with her at some point before they've ever even kissed or held hands. Also, if you didn't guess, I love dancing (especially ballet and contemporary). Since I recently did a poll with these dance scenes, I thought it would be fun to rank them. So here is my ranking of all of the little dance sequences in Disney Princess films. I hope you guys enjoy it and I'd love to hear your comments!:
10. Charlotte & "Naveen": I thought this dance was really boring. I'm sorry to Charlotte-lovers but I really don't appreciate her spoiled brat, ungrateful, gold-digging, aggressive personality. I know, I know, she has some good traits too like she is loyal, considerate, empathetic and kind. Unfortunately it's her bad side that's highlighted in this dance and not her good side.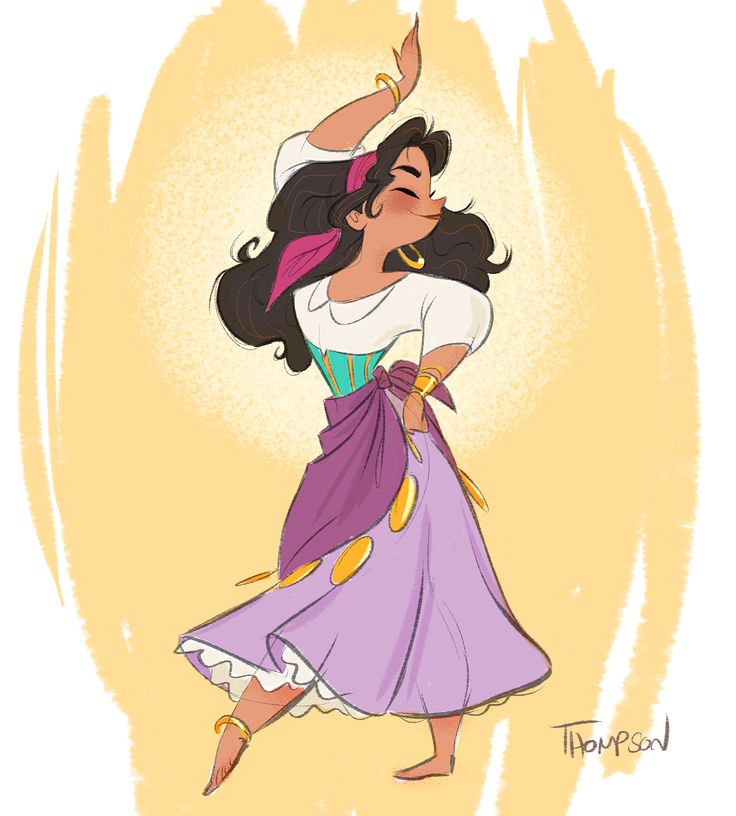 I could feel her aggressive nature during the whole dance. The way she points at the prince to Tiana really kills it for me because she wasn't genuinely falling for him. Additionally, I don't like the close-up on the waltz because I like to see the entire dress when spins and turns are done.

9. Rapunzel & Eugene: I'm sorry but I have to be honest, I really don't like Rapunzel & Eugene as a couple, they are my least favorite. That being said, I actually really love the "Kingdom Dance" scene in Tangled but I was disappointed that Rapunzel & Eugene never danced together. They participated in the group dance but I prefer the beautiful romantic waltz so for this countdown, this kind of had to be very low.

8. Tiana & Naveen: Short, simple, sweet. More along the jazz/swing style but still a really cute scene, in my opinion. (And I absolutely adore swing dancing and wish it would make a comeback!) I love how Naveen catches Tiana and spins her around.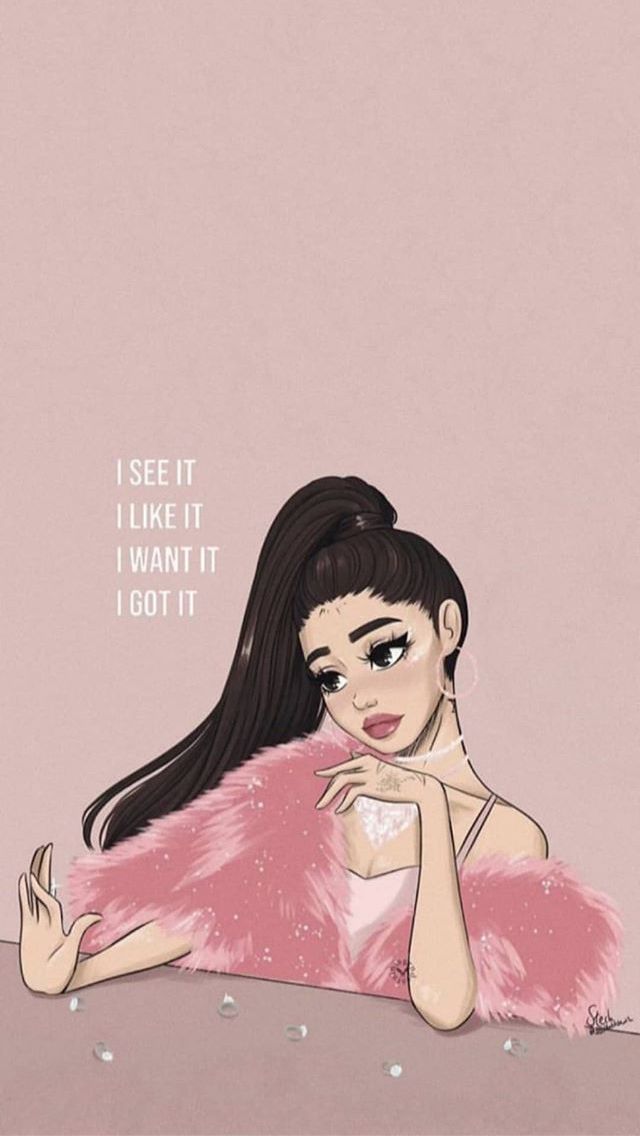 I also love how they dance their way from the balcony to the rooftop under the stars. Very beautiful scene and nice, upbeat little song. Romantic yet upbeat ending.

7. Anna & Hans: Possibly one of the shortest waltz scenes but gorgeously animated nonetheless. I love to see the twirl of the dress as well as the partner spins, I think it's so beautiful. The "Winter Waltz" is one of my favorite scores from a Disney princess film. I love the sweeping and gorgeous feel of it.

6. Belle & Beast: Iconic movie, dress, song and scene: It's all there! I love this scene a little more than I love the dance sequence though. It melts my heart when Belle initiates the dance with the Beast, pulling him from the dinner table and into the ballroom, then "teaching" him to dance. Admittedly, I don't prefer the close-ups of the dance scenes, particularly with a waltz, as I love to see the twirl of the dress in the spins. My favorite part is when the camera pans down from the ceiling and you see the Beast spin Belle out just before he glides her around the room and then she lays her head into his chest to his surprise.
So romantic and heartwarming! I especially love the ending with all of the stars as backdrop behind the enormous and gorgeous ballroom. Beautiful scene.

5. Belle & Adam: First of all, I completely admit that this sequence is an exact copy Phillip & Aurora in Royal Court since the animators didn't have time to construct a new one for Belle & Adam in Ballroom. That being said, I still like it in it's own way because I LOVE seeing Belle dance with her human prince instead of the Beast. I love the way Adam picks Belle up and as he twirls her around, they magically change into the ballroom outfits and proceed to dance. I also love the subtle change that this time, he leads her into the dance now that she has already taught him. Also, this scene makes me cry! It's so beautiful and I love watching the two twirl away into the happy ending they both were searching for. I also love the way Belle holds her dress in this, as Aurora holds hers as well.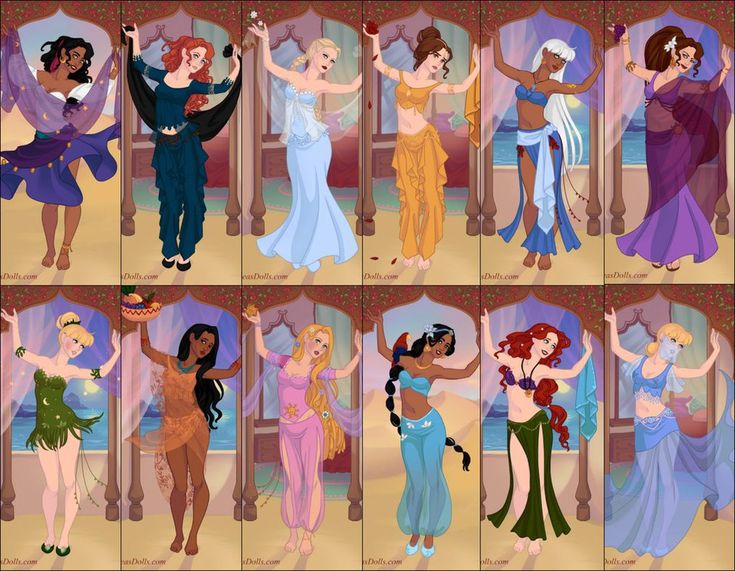 I love watching the camera zoom out as they twirl around the ballroom, very beautiful. Also, I think the ballroom is slightly more stunning than Aurora's Royal Court. (Beautiful windows to see the sky and colors outside!)

4. Aurora & Phillip In Royal Court: I LOVE the score to this scene, "Awakening"! (Top 5 DP scores!) I love how in love Aurora's eyes look while she is dancing with Phillip, never looking away. Although Phillip never spins Aurora on her own, they make gliding across the floor look so gorgeous and romantic! I also love how Flora and Merryweather continue their magical fight throughout the dance so we see Aurora's dress not only change from blue to pink magically, but various shades within the blue and pink range. It's also so enchanting the way the ballroom turns into the clouds and I absolutely adore the storybook "Happily Ever After" ending. It's also always nice to see the waltz end with a "true love kiss".

3.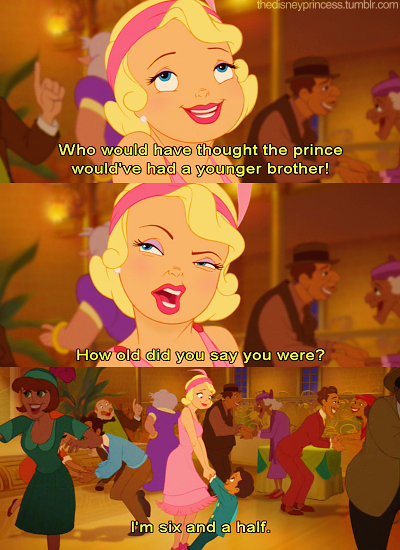 Ariel & Eric: I absolutely adore the score "Tour of the Kingdom" that plays during this dance! (Top 10 DP Scores!) I love the way it captures the feel and excitement of Ariel without losing the elegance and beauty of their time and especially, dance together. The way the music picks up just as they start dancing is so moving... I love the way Eric spins Ariel, dips her and even lifts her! He gave her the full dancing experience. It is so romantic and it's the scene where they really start falling in love and it's so beautiful to watch. Short but astounding. Ariel's face when Eric lifts her is pretty much exactly how I feel the entire scene.

2. Cinderella & Prince Charming: "So This Is Love.. so this is what makes life divine.. I'm all aglow and now I know the key to all heaven is mine." As a little girl and a married woman now, this scene always makes me gush! It's so stunning and romantic. Possibly my favorite scene and it's the perfect length as well.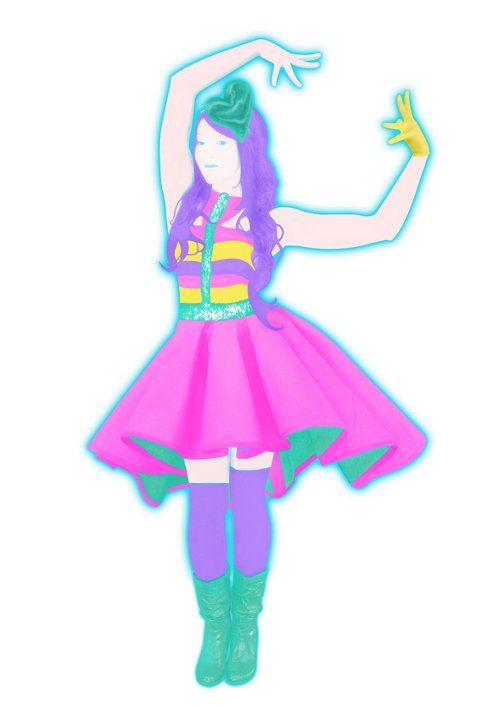 I absolutely adore the foreshadowing at the beginning of the dance when they are dancing in the ballroom in front of everyone and just as Lady Tremaine starts to recognizing her, they leave and she is shut off from Cinderella. It is so romantic how the prince takes her to the courtyard to dance beneath the stars! Such absolutely gorgeous and stunning scenery!

1. Aurora & Phillip in Forest: First of all, Aurora embodies femininity, romance, and grace to me in all of the best ways. She reminds me of a ballerina and I love ballet and dance. That being said, I think it's only fitting that her waltz is at the top of my countdown. This scene is absolutely mesmerizing to me! I love dancing, I love the forest, I love classical music and I love Tchaikovsky! The part where the lake(?) meets the forest and reflects their dance beneath them is so breathtaking and iconic! I also love the slow twirls for a mesmerizing effect, it is so scenic to see the dance mirrored in the forest and in the water.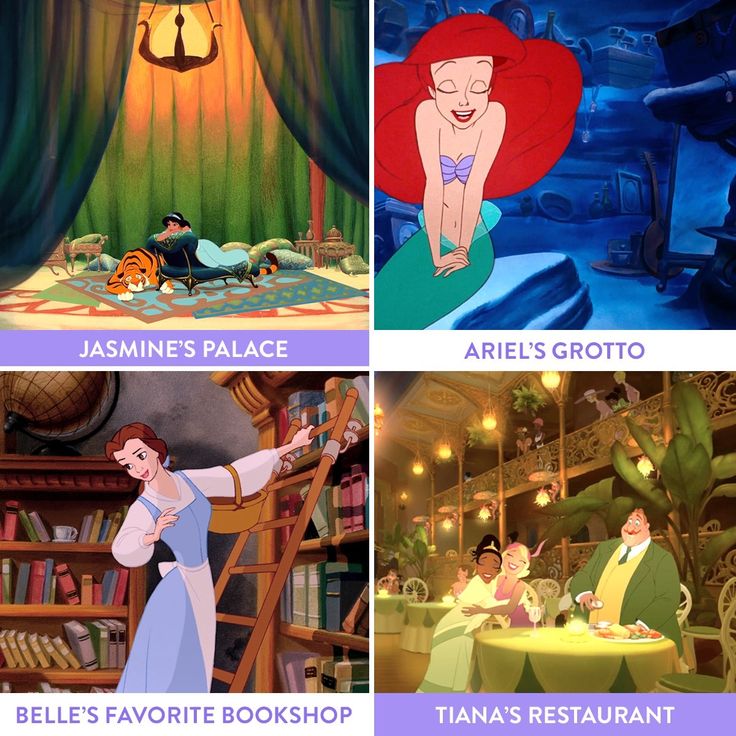 Definitely my all-time favorite.

14 beautiful cartoons about princesses from Walt Disney studio and not only
July 24LikbezKino
The heroines of these films will touch you with their courage and kindness.
Share
0
1. Snow White and the Seven Dwarfs
Snow White and the Seven Dwarfs
USA, 1937.
Musical fairy tale.
Duration: 83 minutes.
IMDb: 7.6.
Still from the cartoon "Snow White"
The envious evil queen, obsessed with the desire to remain the most beautiful at all costs, is going to kill her young stepdaughter named Snow White. The princess has to flee from her native castle to the forest, where she meets good-natured gnomes and finds true love.
At the time of its release, Snow White proved to be an incredibly innovative picture in all aspects: at that time, cartoons longer than 8 minutes were simply not filmed in Hollywood, and the producers doubted that the film without the participation of live stars would be a success.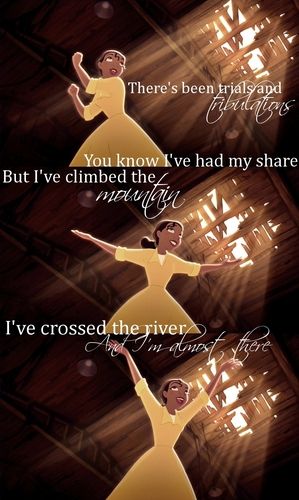 But Walt Disney sincerely believed in his project and even pawned his own house for its creation. And he did not lose: "Snow White" broke all conceivable box office records and still remains on the list of the most successful films in the history of American box office.
Even now the film looks great, but back then it seemed to the audience that they were being shown something incredible: the animation was smoother than ever before, and the drawn characters were as reminiscent of real people as possible. The artists achieved this effect by inserting additional intermediate frames.
Watch on iTunes →
2. Cinderella
Cinderella
USA, 1950.
Musical fairy tale.
Duration: 74 minutes.
IMDb: 7.3.
Meek, kind-hearted Cinderella is left an orphan early. She has to live with her arrogant stepmother and two obnoxious stepsisters, Drizella and Anastasia.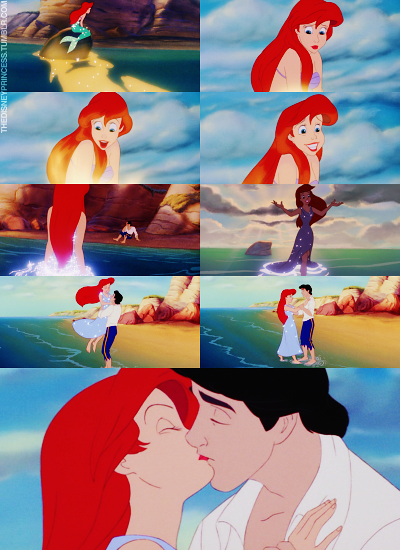 Relatives in every possible way push the girl around and make her work day and night. But soon a big royal ball should take place, which will change everything in the life of the heroine.
Disney's writers repeated the same techniques that ensured the success of "Snow White": they took the familiar fairy tale plot, but significantly reworked it, removed unnecessary cruelty and made the characters more vivid and prominent. For example, the stepmother has become the personification of pure evil, and the fairy has become a charismatic awkward old woman. Thanks to such simple but important innovations, history began to sparkle with completely different colors.
Watch on iTunes →
3. Sleeping Beauty
Sleeping Beauty
USA, 1959
Musical fairy tale.
Duration: 75 minutes.
IMDb: 7.2.
Everyone is invited to the celebration in honor of the birth of Princess Aurora, except for the evil sorceress Maleficent.
An angry witch sends a curse on the girl, which can only be broken by a kiss of true love.
Walt Disney dreamed of filming the fairy tale by Charles Perrault for a long time, but due to World War II and financial problems, the idea had to be postponed until better times. As a result, the project still saw the light, but much later than planned.
The work on the visual design of the picture was entrusted to the animator Eyvind Earl. He made the cartoon look like a gothic tapestry come to life and much more concise than previous Disney fairy tales.
Watch on iTunes →
4. The Little Mermaid
The Little Mermaid
USA, 1989.
Musical fairy tale.
Duration: 83 minutes.
IMDb: 7.6.
The daughter of the sea king Triton, the little mermaid Ariel falls in love with Prince Eric and makes a deal with the sea witch Ursula: she takes on a human form, but at the same time loses the gift of speech.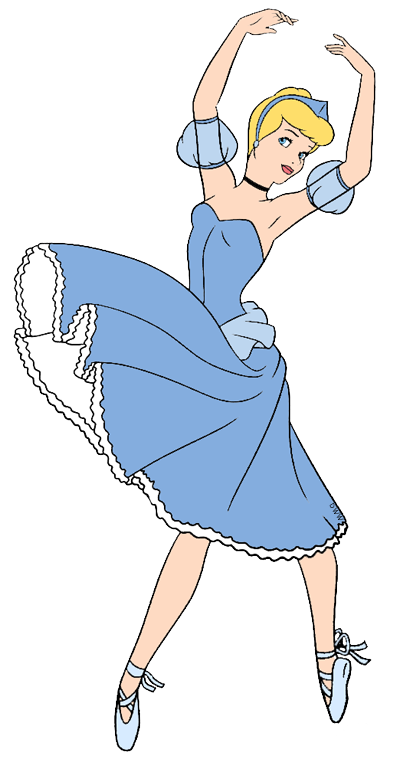 At the same time, the heroine has only a few days to impress the prince. And if Eric does not fall in love with the girl in return, everything can end in tragedy.
Everyone who has read Andersen's original fairy tale will remember that it is a very sad story about self-sacrifice. But in the retelling of the Walt Disney Studios, it turned into a bright and funny cartoon with catchy vocal numbers.
The main character herself, who in the original was nameless, paved the way for a new image of the princess in popular culture. If the former characters were modest, meek young ladies who dutifully waited for salvation, then Ariel, on the contrary, is shown as a very lively, wayward and sharp-tongued girl who is able to stand up for herself.
Watch on iTunes →
5. Beauty and the Beast
Beauty and the Beast
USA, 1991.
Musical fairy tale.
Duration: 84 minutes.
IMDb: 8.0.
Frame from the cartoon "Beauty and the Beast"
Well-read beauty Belle lives in a French village and dreams of adventure.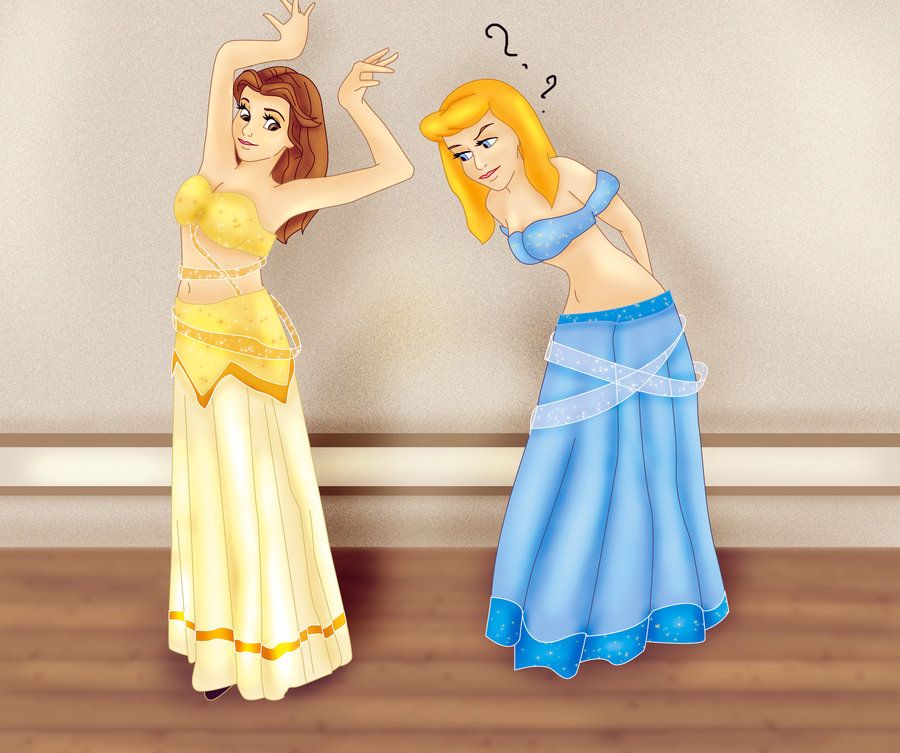 The heroine's life changes dramatically when, for the sake of her father's freedom, she has to stay in the castle of an ill-mannered Beast with a bad temper. The girl does not yet know that her jailer is an enchanted prince, whom only true love can save.
Belle, following Ariel, embodied the qualities of the ideal Disney princess of the new generation: she is not only beautiful, but also smart, and she is in no hurry to get married ("It's too early for me to get married"). Instead, she strives to learn as much as possible and see the world.
Watch on iTunes →
6. Aladdin
Aladdin
USA, 1992.
Musical fairy tale, adventure.
Duration: 90 minutes.
IMDb: 8.0.
The action takes place in the medieval eastern city of Agrabah. A young street bum named Aladdin steals food for himself and his monkey Abu.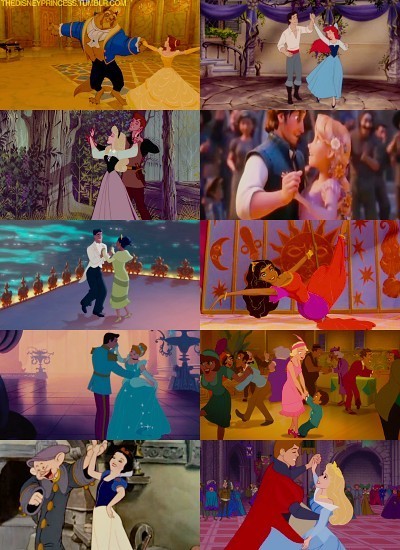 By chance, the hero meets the freedom-loving princess Jasmine, who ran away from the palace in search of adventure.
At the same time, the evil vizier Jafar dreams of overthrowing the Sultan, but for this he really needs a magic lamp, which is stored in the Cave of Wonders. But only a person with a good heart can get there. As it turns out, Aladdin is perfect for this role.
The proud heiress to the throne, Jasmine, acts as a minor character in the cartoon, but nevertheless, the image turned out to be very bright: the princess was remembered by the audience for her bold outfit and refusal to marry without love.
Watch on iTunes →
7. Shrek
Shrek
USA, 2001.
Adventure, fantasy.
Duration: 90 minutes.
IMDb: 7.8.
A huge green ogre named Shrek lives alone in a swamp, but his idyll is disturbed by fabulous creatures expelled from the kingdom by the decree of the evil Lord Farquaad.
To get peace and quiet back, the giant must free Princess Fiona, imprisoned in a tower guarded by a fire-breathing dragon.
The image of Princess Fiona parodies the behavior of classic Disney princesses: the heroine is waiting for a savior in the tower like Sleeping Beauty, and then she sings a duet with a bird like Snow White (however, everything ended sadly for the bird). But all this does not prevent Fiona from mastering martial arts perfectly - after all, according to her, a girl should be able to stand up for herself.
8. Atlantis: The Lost Empire
Atlantis: The Lost Empire
USA, 2001.
Animated adventures.
Duration: 95 minutes.
IMDb: 6.9.
A young scientist, Milo Tetch, dreams of finding Atlantis that disappeared without a trace. And one day he gets a chance to solve the mystery of an ancient civilization, and even as part of a high-class team aboard an underwater ship.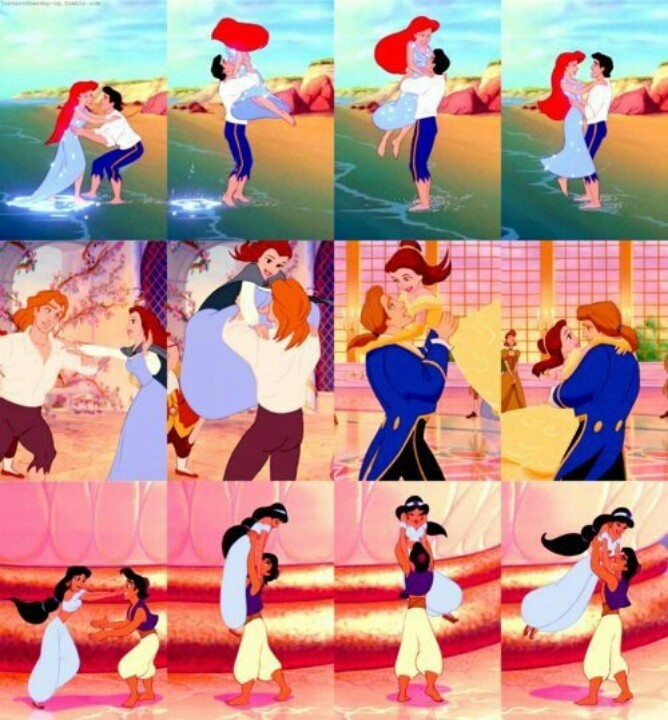 Kida, the daughter of the ruler of Atlantis, was not included in the official lists of Disney princesses, despite belonging to royal blood. Perhaps the point is in the atypical image of the girl: a tattooed warrior simply would not fit into the company of conservative beauties. And the cartoon itself collected very little at the box office and was undeservedly forgotten.
Watch on iTunes →
9. Anastasia
Anastasia
USA
Musical fairy tale, adventure.
Duration: 94 minutes.
IMDb: 7.2.
Still from the cartoon "Anastasia"
Sinister Rasputin brings disaster to the family of the last Russian Tsar Nicholas, but the imperial daughter Anastasia miraculously manages to survive. That's just the girl loses her memory. Many years later, the heroine tries to remember who she is and meets a young adventurer, Dmitry. Together they go to Paris to the Empress Maria Feodorovna, who promises to reward the one who brings her missing granddaughter to her.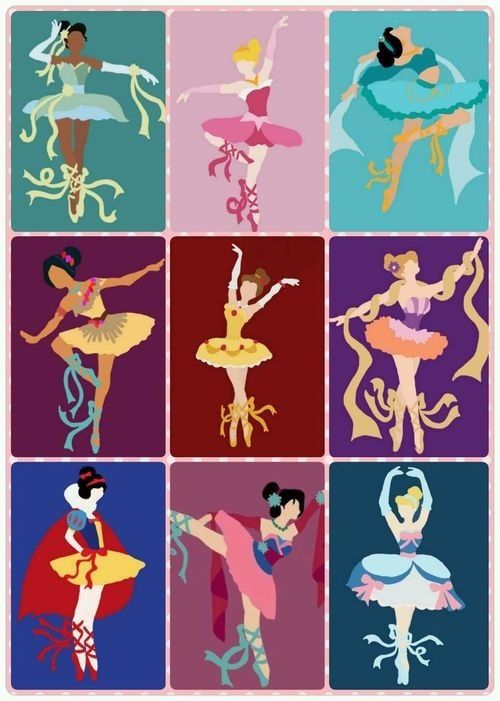 But they do not suspect that Anastasia is the same princess.
Many mistakenly consider Anastasia a Disney princess, but this is not so: the cartoon was filmed at 20th Century Fox under the direction of talented animator Don Bluth ("The Land Before Time", "All Dogs Go to Heaven"). And, of course, one cannot speak of any historical authenticity here. For example, the October Revolution, according to the version of the creators, was allegedly provoked by Rasputin, who sold his soul to dark forces. But otherwise, the Americans can and should be praised: they completely succeeded in recreating the Russian spirit and customs in the picture.
Watch on iTunes →
10. The Princess and the Frog
The Princess and the Frog
USA, 2009.
Musical fairy tale, adventure.
Duration: 97 minutes.
IMDb: 7.1.
Purposeful but poor girl Tiana has to work day and night.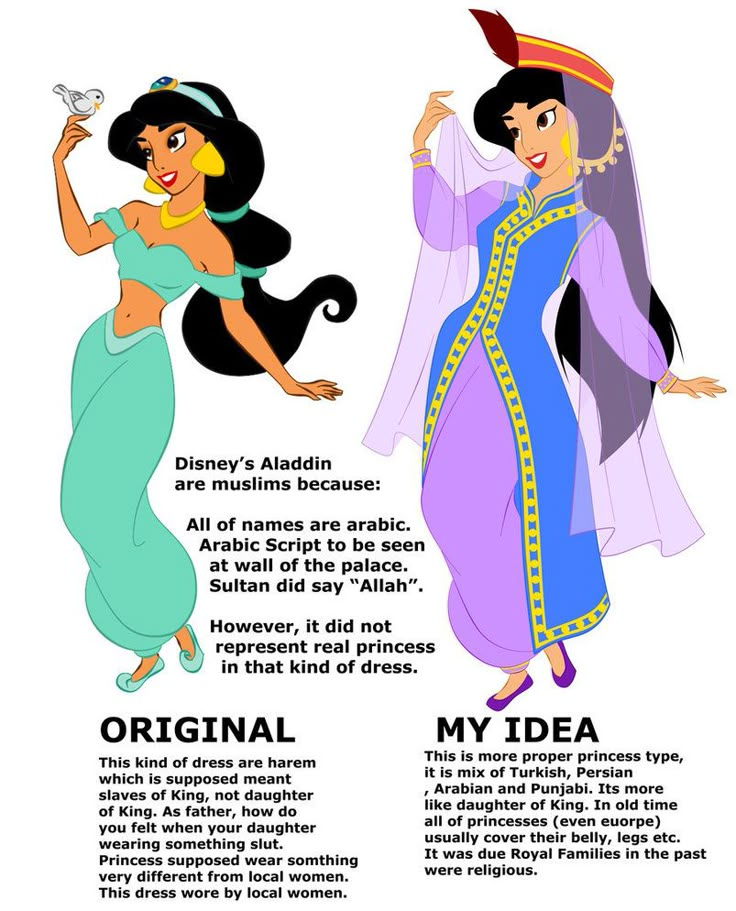 She dreams of one day opening her own restaurant and thereby fulfilling the dream of her late father. At a dance party hosted by a friend, the heroine meets Prince Navin of Maldonia, who was turned into a frog by an evil voodoo wizard. Naveen asks Tiana to kiss him to remove the spell. But something goes wrong, and the girl also becomes a frog.
This was Walt Disney's penultimate feature-length cartoon in the technique of classical animation, which at that time was already considered an almost extinct genre. Serious competition at the box office also played a role, and in general, the audience lost interest in the traditional "manual" technique: all the attention of the audience was taken by the three-dimensional projects of Pixar and Dreamworks studios.
Watch on iTunes →
11. Rapunzel: Tangled
Tangled
USA, 2010.
Musical fairy tale, adventure.
Duration: 100 minutes.
IMDb: 7.7.
A princess named Rapunzel is born with magical golden hair. The insidious Gothel learns about their wonderful properties. She kidnaps a child from a family and locks her in a tower, while pretending to be the girl's mother. Thanks to Rapunzel's hair, a woman manages to look young for many years. Only now the princess grows and wants to see the world around her with her own eyes more and more. And one day an unexpected guest appears, ready to help her with this.
The original fairy tale by the Brothers Grimm was going to be adapted during Walt Disney's lifetime. But it was only today that this idea was realized. The result is excellent: the graphics are well done, the characters look alive and charming, the story is well written, and there is a lot of good humor here.
Watch on iTunes →
12 Brave
Brave
USA, 2012.
Musical fairy tale, fantasy, adventure.
Duration: 93 minutes.
IMDb: 7.1.
The young Scottish princess Merida loves most of all to spend time in the forest, practicing archery. But suddenly it turns out that Queen Elinor is going to marry her daughter. The girl is not at all enthusiastic about this idea. She runs away, meets a witch and asks her to somehow bewitch her mother, but does not specify how.
For Pixar, long established as a symbol of quality in modern animation, Brave is the first fantasy cartoon. True, the heroine in it is not quite ordinary: she is not going to be a standard princess and get married. The plot does not even provide for a traditional love story. But the picture pays a lot of attention to the analysis of the difficult relationship between the mother and the maturing daughter.
Watch on iTunes →
13. Ralph
Wreck-It Ralph
USA, 2012.
Animated adventures.
Duration: 101 minutes.
IMDb: 7.7.
A still from the cartoon "Ralph"
Good-natured bumpkin Ralph works as a villain in an arcade toy. The problem is that colleagues in the game treat the hero very badly and are not invited to parties. Then the thug goes in search of recognition in a nearby slot machine.
Everyone will like this wonderful cartoon, but most of all gamers who are in love with arcade retro. It would seem that what the princesses have to do with it, but one of them will definitely have an important role in the plot.
Watch on iTunes →
14. Frozen
Frozen
USA, 2013.
Musical fairy tale, fantasy, adventure.
Duration: 102 minutes.
IMDb: 7.5.
Sisters Elsa and Anna grew up in the same castle, but hardly spoke to each other.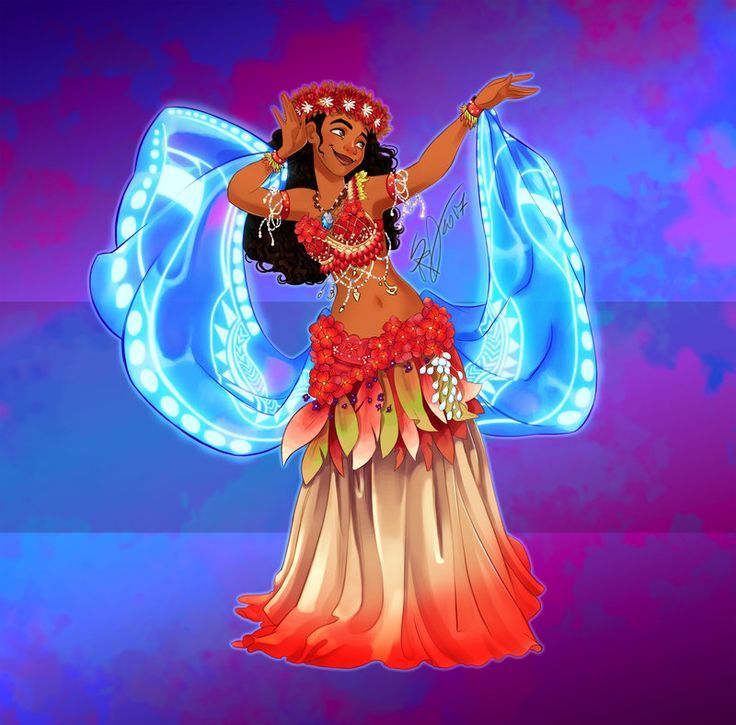 The reason for this is the magical ability of the first to create ice and snow, which the heroine cannot always control. Therefore, she has to carefully hide her gift from others.
The girls' relationship seems to start getting better on the day of Elsa's coronation, but circumstances develop in such a way that the new queen accidentally reveals her abilities, gets scared and runs away. The whole country is engulfed in a terrible snowstorm. Princess Anna goes to help her sister, taking Kristoff's ice ax as an assistant.
Walt Disney himself planned to film Hans Christian Andersen's The Snow Queen, but during the life of the founder, the studio could not bring his idea to life. This has only been done now. True, the original fairy tale was so rethought that it is almost impossible to find out in it the story of how the girl Gerda went on a journey to save her childhood friend.
Nevertheless, the experience turned out to be successful: the new version of "The Snow Queen" was loved all over the world, and the catchy song "Let go and forget" almost went viral.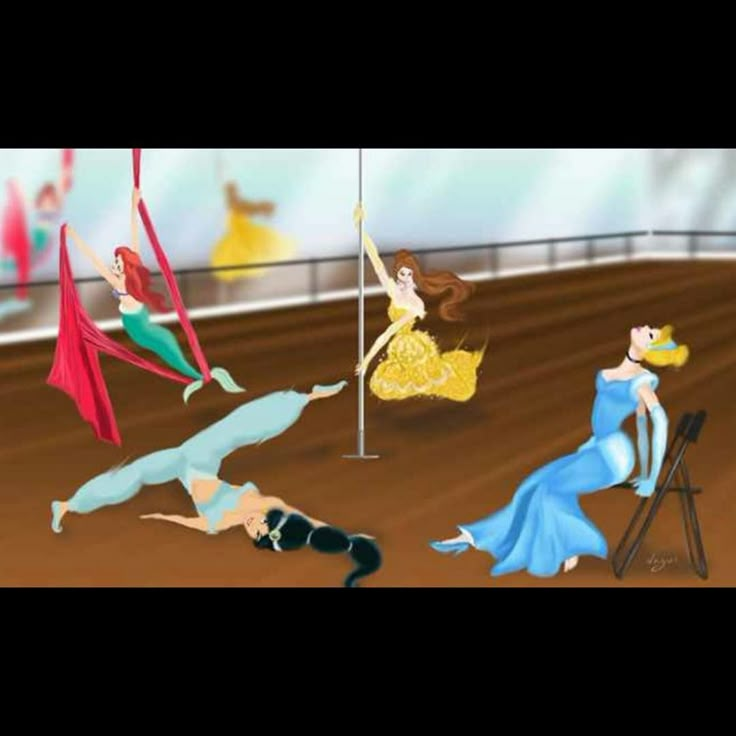 Watch on iTunes →
Read also 🧙‍♂️🧙‍♀️🔮
0015 12 princess films for true dreamers
25 best animated shorts
24 Oscar-winning feature films
15 charming cartoons for girls that will captivate for a long time
Real stories of Disney princesses: the evil witch from "Snow White" had to dance in hot shoes, and Rapunzel was pregnant 12 characters that are distinguished by positive character traits and heroism.
Some of these characters originated from legends and even have real prototypes, that is, they were copied from real people. Sometimes, the original versions of famous fairy tales are much more exciting and shocking than the modern film adaptations.
We invite you to go on an exciting journey and discover the new stories of nine Disney princesses.
1The Witch Banishes Rapunzel And Makes The Prince Blind
The story of Rapunzel is based on a fairy tale by the Brothers Grimm.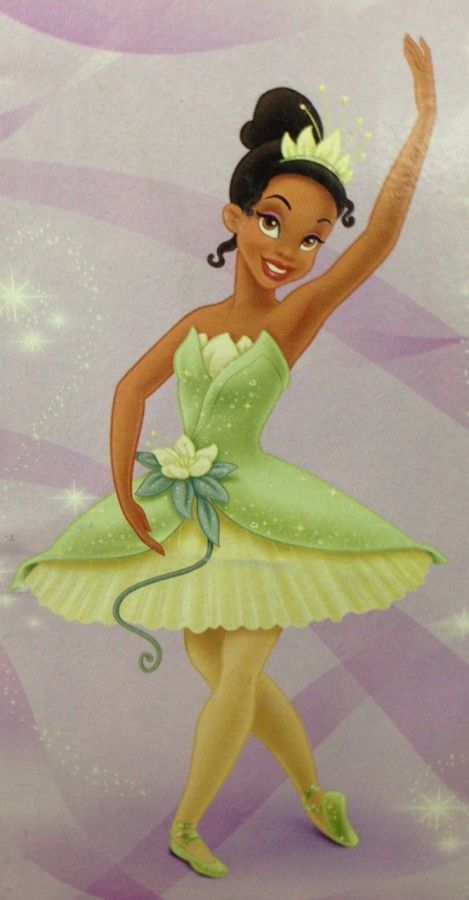 In the original version, when the witch discovers that Rapunzel is pregnant by the prince, she cuts her hair and throws her out of the castle. When the prince tried to confront her, the witch laughingly pushed him out of the window, and he landed on the sharp spikes. The prince lost his sight. He wandered around the world for a long time until he met Rapunzel again, who had already given birth to two charming babies. With her tears, she healed the prince, and they began to live happily.
2. The little mermaid dies of grief
The character of Ariel is based on the image of the little mermaid by the Danish writer Hans Christian Andersen. In this story, the little mermaid saves the prince from death and falls in love with him, after which she changes her beautiful tail for human legs. But everything in life has its price: each step caused her great pain, and she could not utter a word.
As a result, the prince married another girl, who, in his opinion, saved him, and the little mermaid threw herself into the sea out of grief, turning into sea foam.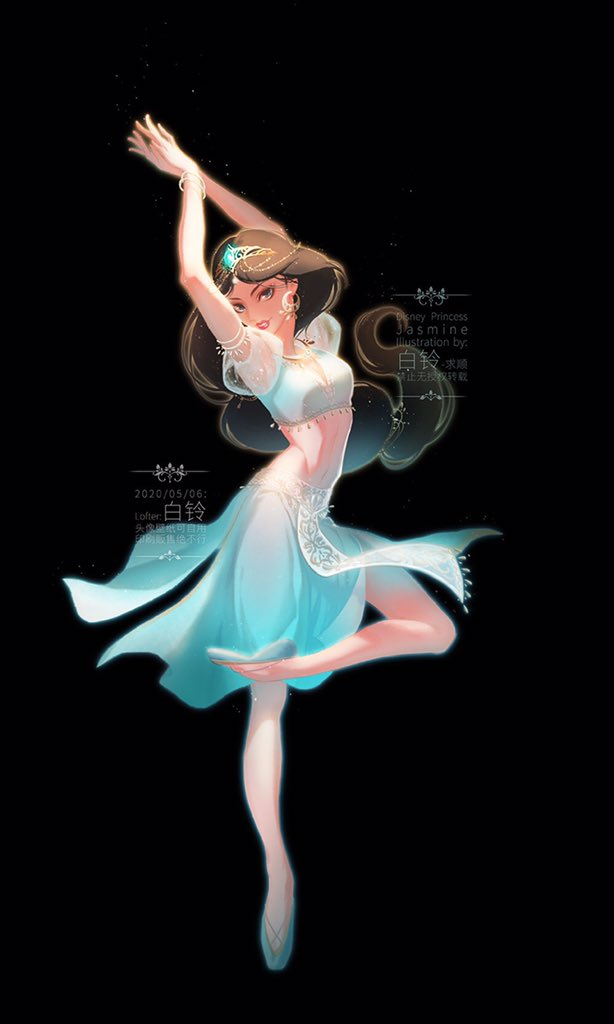 3 Maui Is A Skinny Teen And Moana Doesn't Exist
Moana is a completely fictional character. The original idea of ​​the author was to make a film about Maui, but after his visit to Polynesia, the film crew and the author himself were inspired by the strong and beautiful women on these islands. They learned a lot about their character and way of life. Thus, the character of Moana was born. The film is full of references that speak to the myths of Polynesian culture. The islands are believed to have been created by the demigod Maui. In the myths, unlike in the movie, Maui appears as a skinny teenager coming of age.
4. In the version of the legend, Mulan commits suicide.
This story originates from the legend of Mulan, which tells of a female warrior who fought for ten years. Then she rejected all military honors and returned home to her loved ones.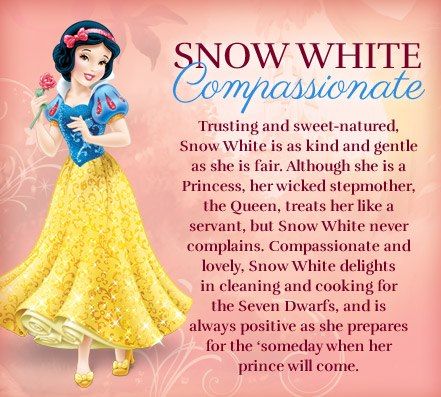 However, in one version of Mulan, the girl returns home to find that all her family members are dead. Because of the feeling of loneliness and longing, she decides to commit suicide.
5. The evil queen from Snow White and the Seven Dwarfs was severely punished.
In this fairy tale from the Brothers Grimm, the evil queen arrives at the wedding of Snow White and Prince Charming. Once there, she was forced to put on hot iron shoes and dance in them until she died.
6. The character "Elsa" in Andersen's story is a cold and inhuman villain
Elsa's character from Frozen is based on the characterization of the Snow Queen taken from a fairy tale written by Hans Christian Andersen. She kidnaps the boy Kai and turns his heart to ice. Years later, Gerda, Kai's girlfriend, rescues him from the Snow Queen's imprisonment.
7.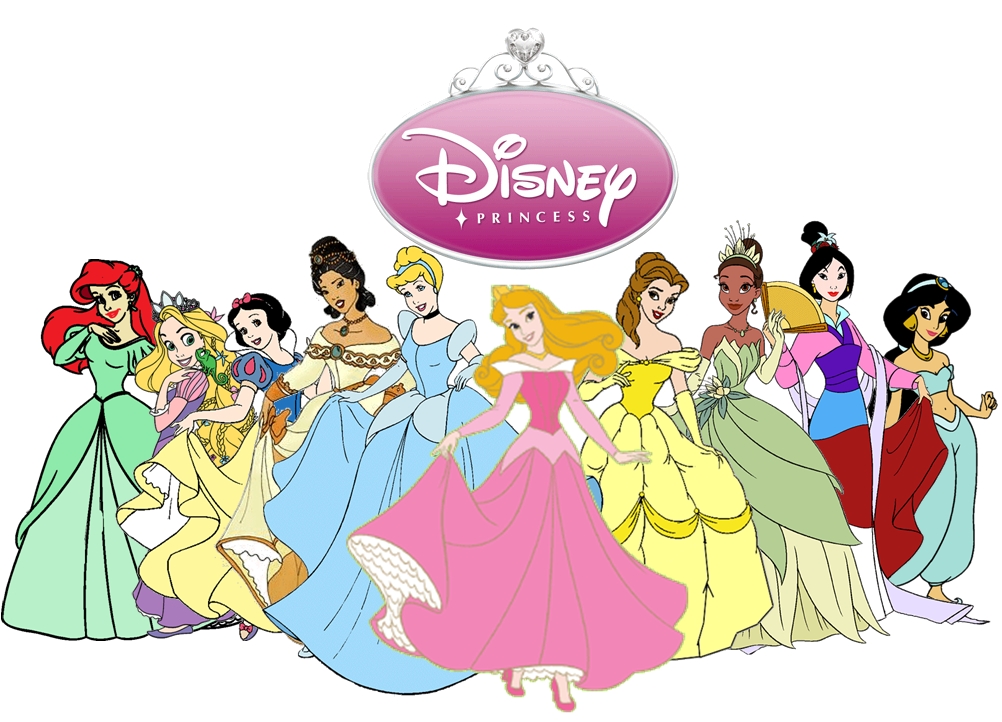 The real beauty and the beast existed in medieval France
This story about beauty and the beast was written by Madame Gabrielle-Suzanne de Villeneuve and published in 1740. It is believed that she was inspired by a real-life couple - Pedro and Ekaterina Gonsalvus. Pedro suffered from a rare genetic disorder that left his body completely covered in thick hair. It is assumed that Catherine did not see the groom until the day of the wedding.
Although the husband did not become a handsome prince, the couple had 7 children.
8. Sleeping beauty gave birth while sleeping
In a 16th-century version of a French fairy tale, a prince finds a charming sleeping princess in an abandoned castle. As a result, the girl becomes pregnant and in a dream gives birth to two babies, a boy and a girl. The child from hunger began to suck her finger and accidentally pulled out a splinter, because of which the beauty slept.