How tall are the rockette dancers
Rockettes Dance Captain, Danelle Morgan, Talks New Height Requirement, Diversity, and What It Takes to Join the Line
New York City's iconic Radio City Rockettes launched auditions this month for hopeful young dancers looking to join the company in 2022 and beyond!
On Monday, April 18, the company held their Rockette open call, followed by two additional open call dates for Female/Non-Binary ensemble dancers on Thursday, April 21 and Male/Non-Binary ensemble dancers on Monday, April 25! Auditions for the 2022 Rockettes company will continue in August 2022. Dancers interested in auditioning must register in advance at www.radiocityauditions.com.
Dancers attending the audition could receive a coveted spot on The Rockettes line for the 2022 Christmas Spectacular Starring the Radio City Rockettes or, an offer to attend the invite-only Rockettes Conservatory program, a week-long training intensive presented at no cost to participating dancers.
Rockettes Conservatory serves as the main talent pipeline for the dance company, ensuring The Rockettes line continues to evolve by attracting the best dancers from all backgrounds.
Additionally, to create a more inclusive line by broadening the number of dancers eligible to become Rockettes, the company is expanding the height requirement from 5'6"-5'10½" to now 5'5"-5'10½".
The company has also established strong partnerships with a variety of diverse dance organizations including Dance Theatre of Harlem (DTH), Harlem School of the Arts (HSA), The Ailey School and International Association of Blacks in Dance (IABD).
Through these partnerships, The Rockettes provide program support, introduce staff and students to the unique world of precision dance, and actively engage with dancers for the Conservatory program.
To learn more about all the iconic dance troupe has in store for 2022, we sat down for a chat with Rockette dance captain, Danelle Morgan. Danelle is a 16-year veteran of The Rockettes who began her journey to Radio City as a youngster, learning under the tutelage of a former member of the company. As a young adult, Danelle trained at the Ailey School and planned for for a career as a concert dancer.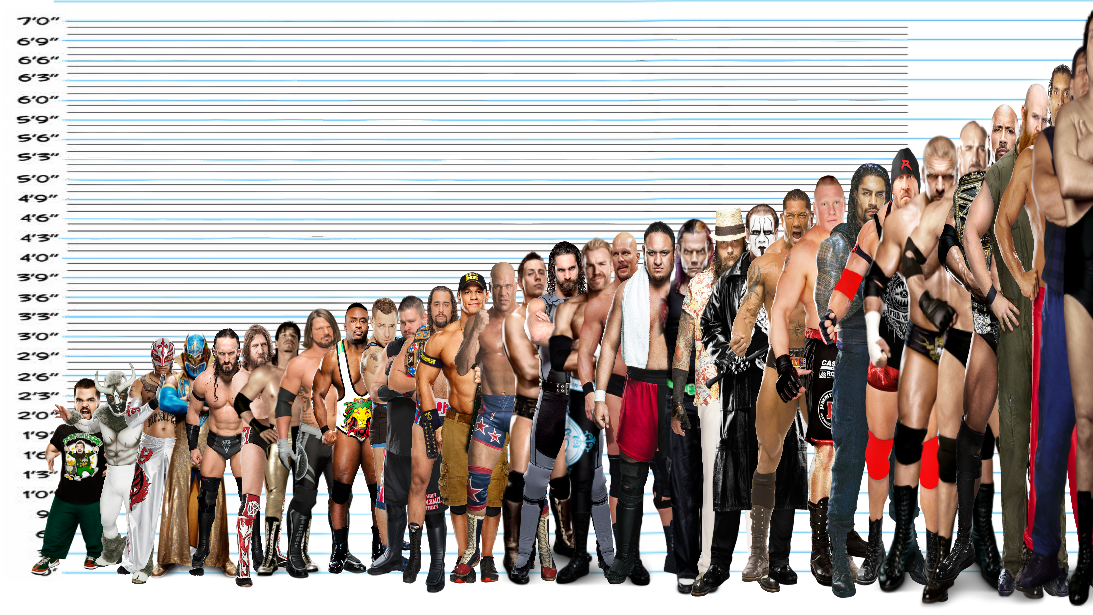 There, she took a Rockette workshop, giving life to a passion for precision dance and the start a long, happy career with the organization, entertaining millions and inspiring young dancers everywhere.
---
What is it that you guys look for in a Rockette traditionally or non-traditionally?
We look for attention to detail because there's 36 of us on stage and we all dance as one. So, [we look for] attention to detail the specificity in movement. We love strong, solid technique and dynamics. We also like to see that person that obviously loves to dance! Someone who obviously loves to do what they do. There's that little spark that shines through that you can't really describe, you just see it and you know what it is.
As far as dance training goes, are there styles of dance that are more desirable than others?
We love versatility. We're all very trained in ballet, of course. I studied at the Ailey School, so I was ballet and modern primarily, but I also studied tap, and tap is a big part of our show as well.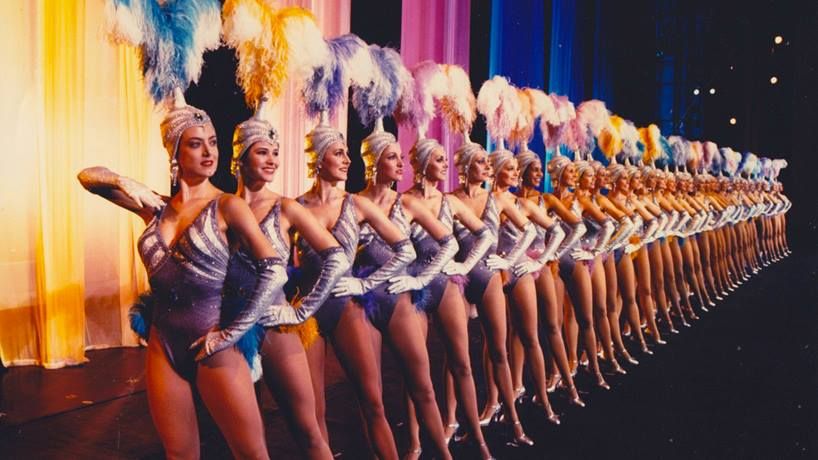 We wear live microphones on the bottom of our tap shoes, so we need to make sure that we can get those clear, crisp sounds. Our director and choreographer, Julie Branham, really looks for versatile, strong, powerful dancers.
There's another exciting development happening right now, which is that you guys are adding an inch to your height requirement.
We're broadening the accessibility. In getting that extra inch it opens the door for more dancers to potentially become a Rockette. We've seen great talent over the years and they just didn't necessarily fit into that 5"6 to 5"10.5 range. So by bringing the height range down to 5"5, we're really excited to see a continued strong caliber of dancers and just opening that eligibility up.
And I feel like that also speaks to the diversity initiatives that you've been working on, as well.
We've been around since in New York City since 1925. So the reason I think we've been around for so long is that we continue to strive to evolve and grow and change, you know? So we keep the core that is The Rockettes, a strong, powerful group of women and bringing the height requirement down is not taking away from any of that.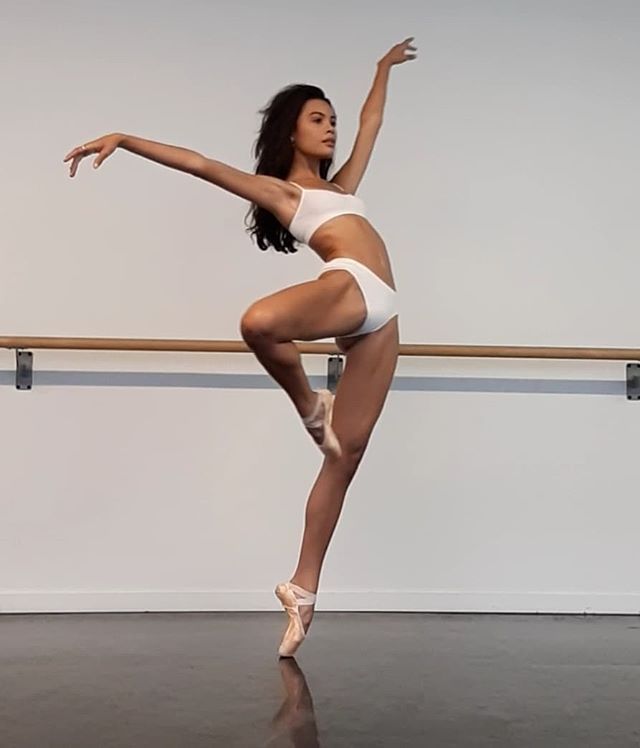 It's only adding to what The Rockettes are and can be.
Tell me more about the new partnerships with diverse dance organizations in New York City.
It's been really amazing. We have partnerships with Dance Theatre of Harlem, Harlem School of the Arts, The Ailey School, and International Association of Blacks in Dance. We attend the International Alliance of Dance conferences year after year, and we have this partnership that's super close to my heart with the Ailey school. We actually went just this past week and we taught Rockette choreography at the Ailey school. So it was completely full circle. It's how it began for me, and so to go back to where it started for me and teach Rockette choreography was absolutely incredible. It's just really nice to see the interest in the Rockette program grow from when I went to take this workshop at the Ailey school. We had three rooms full of dancers, really engaged, and ready to learn this other thing that they're not necessarily learning right now at the Ailey school.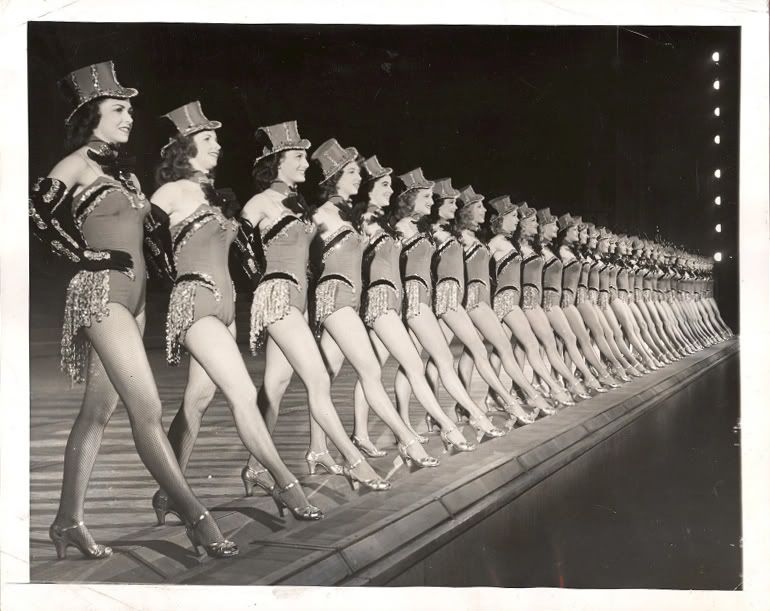 It was just so special to bring our work to them.
So, what can selected dancers expect from The Rockettes Conservatory?
It's a week long intensive, which is all expenses paid, if you're invited, including housing and meals. We'll have classes taught by renowned choreographers in New York City, and then you'll also learn Rockette choreography and receive instruction in precision dance. That's the main thing that we are known for, and you'll learn it in the way that we teach choreography. So it starts to get your brain into our world, which is super unique. There is a certain vernacular that we use that is unique to the dance world. So, you'll get that unique opportunity to learn how we learn. It's a really well- rounded program. And I think what's so important about it is that you're not just doing Rockette work, you're getting excellent training around that as well. So you're maintaining versatility as a dancer, and it continues to challenge and push that. As The Rockettes, we continue to push and evolve and try and be as versatile as we can, so no matter who comes and wants to choreograph with the The Rockettes, we're able to keep up with every genre that we're asked to do.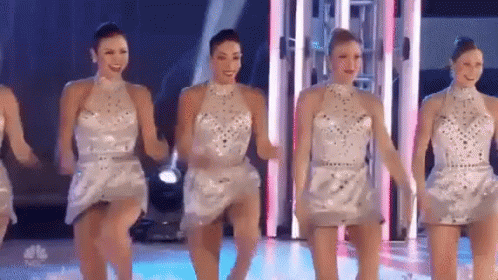 We want to make sure that the dancers that we're training are reflections of that.
As someone who has come through that same audition room and process, what advice would you have for dancers heading into the auditions?
I always like to remind everybody that I was not hired the first time in auditioned. It took me three times to get the job. The big thing that I did after every audition is that I made sure that I learned something and self-evaluated and grew every single time. So every time I stepped into that room, I was more prepared than the last time I auditioned. If you audition and it's your first time, and it doesn't happen, do not be discouraged by that. I think it's super important to just do your best, learn from everything that happened and go back in and try again.
What's your favorite thing about being a part of The Rockettes organization?
My goodness. That's like the hardest question in the world. You know, what I didn't anticipate about the job is that it would become so much of my identity.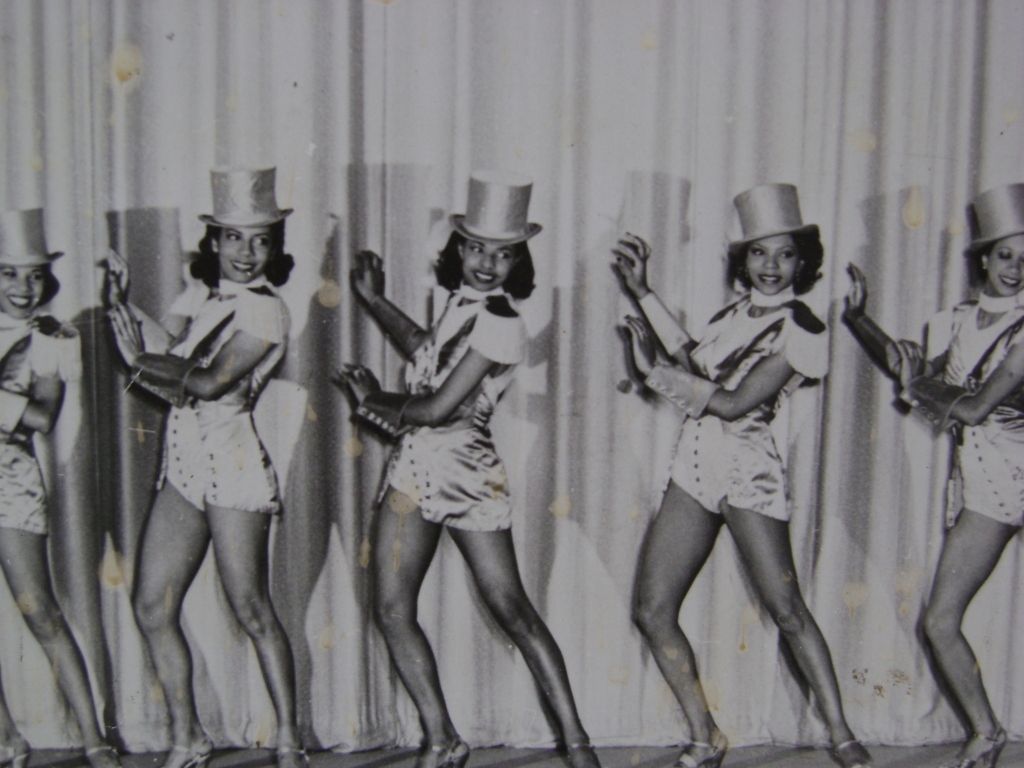 At some point it became, rather than me just being Danelle Morgan, I'm Danelle the Rockette. It's a part who I am as a person. It's something that sort of travels with me throughout life, and it something that I wear with so much pride. I think it's the legacy of this thing that has been around for so long. And it truly is a sisterhood. It's become such a vital part of my livelihood, my day to day, and my friendships. It's not just the Christmas Spectacular. It's gone above and beyond that. And that's something I didn't necessarily anticipate, but it's the thing that I'm most grateful for.
| | |
| --- | --- |
| Vote Now for the 2022 BroadwayWorld Cabaret Awards | |
| voting ends in | |
Related Stories
From This Author - A.A. Cristi
A.A. Cristi is a graduate of the College of Staten Island with a degree in Communications/Journalism.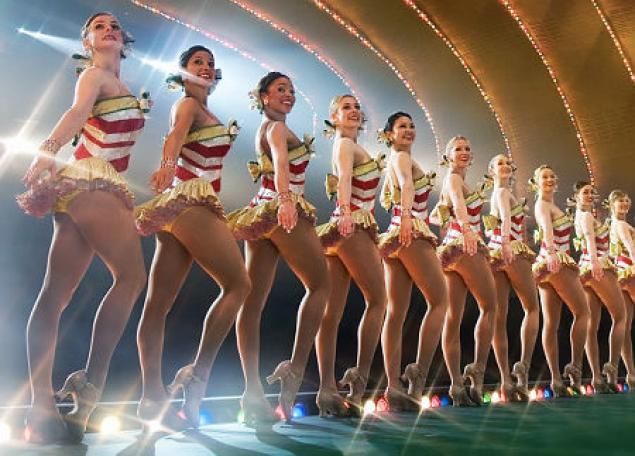 She has performed both onstage and behind the scenes with La MaMa Experimental Theater Clu... (read more about this author)
From ALMOST FAMOUS to WICKED: The Music Fan's Guide To Broadway
December 10, 2022
Musical genres from all over the spectrum have hit our stages this season! From the rock stars of Almost Famous to the witches of Wicked, find the show that best suits your musical taste!
---
Interview: How & JULIET Scribe, David West Read, Created A Shakespearean Heroine for Today
November 22, 2022
Oh baby, baby! The new megawatt jukebox musical, & Juliet, has begun its Broadway run at the Stephen Sondheim Theatre! Bringing one half of Shakespeare's star-crossed lovers to life as a pop princess is Emmy and Golden Globe-winning, and Olivier Award-nominated, playwright and screenwriter David West Read, who is best known for his contributions to the Emmy Award-winning hit show, Schitt's Creek.
---
Interview: Playwright Yilong Liu and Director Chay Yew Talk GOOD ENEMY At Minetta Lane Theatre
November 12, 2022
Audible Theater presents the world premiere production of Good Enemy. Read our interview with the show's author, Audible Theater Emerging Playwright Yilong Liu and its Obie Award-winning director, Chay Yew.
---
CHICAGO, A History- Part 2: A Modern Classic Makes A Bang On Stage and Screen
October 29, 2022
Discover the story behind one of the greatest musicals in history as we dive deep into the history of Broadway's longest-running American musical, John Kander, Fred Ebb, and Bob Fosse's, 'Chicago.'
---
CHICAGO: A History, Part 1- Merry Murderesses Set the Scene
October 22, 2022
Discover the story behind one of the greatest musicals in history as we dive deep into the history of Broadway's longest-running American musical, John Kander, Fred Ebb, and Bob Fosse's, 'Chicago.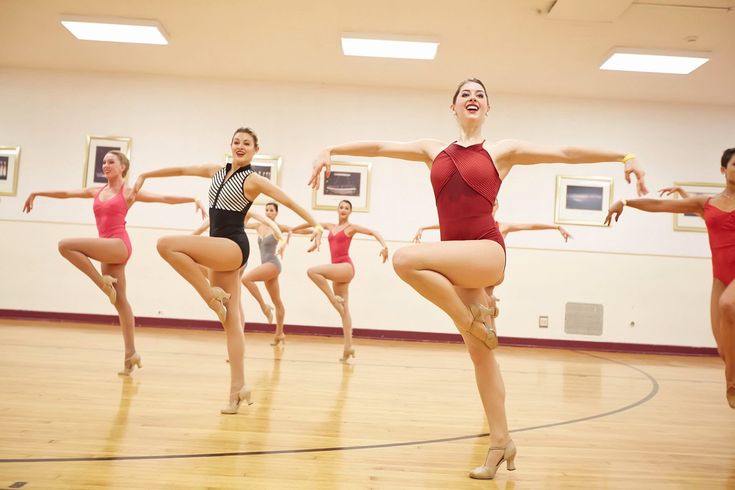 '
---
Radio City Rockettes lower height requirements for Christmas Spectacular auditions
Local News
By Natalie Duddridge
/ CBS New York
Rockettes lower height requirements for Christmas Spectacular auditions 02:24
NEW YORK -- The Radio City Rockettes are reaching new heights. The famed high-kickers adjusted their requirements, meaning more women could compete for a spot.
CBS2's Natalie Duddridge went behind the scenes with hopeful dancers at Monday's open casting call.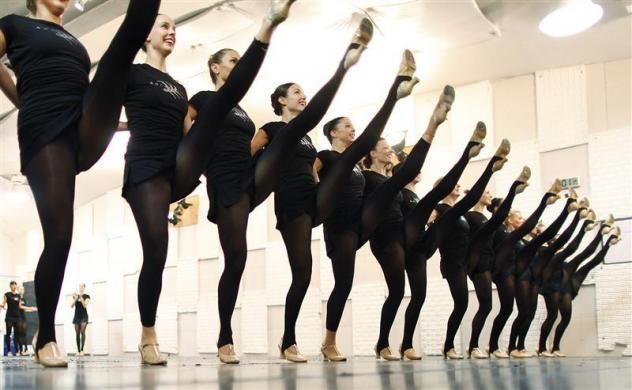 It's a moment they've dreamed about since they were kids.  
"It's just so exciting, even to just stand in line and be here," said Katie Armstrong from Minnesota.
"I'm a little bit nervous," said Lindsey Carroll from Kentucky.
 Hundreds of young women traveled to Radio City Music Hall to earn a coveted spot with the Rockettes for the 2022 winter season.
"I was listening to the music, getting in the spirit of the Christmas spirit," said Jade Burns from Erie, Pennsylvania.
"I've been training for this day for a really long time," said Kennedy Berthiaume from San Francisco.
For the first time in at least 15 years, the height restrictions were lowered by an inch.
"We're hoping to include more people to come dance for us. So we lowered the range to 5-5 to 5-10 and a half," said Julie Branam, director of choreography for the Christmas Spectacular.
"I would've been on the edge, but I think I would've barely just made it. So now I feel like I have a little more room," said Brooklyn Bronson from Portland, Oregon.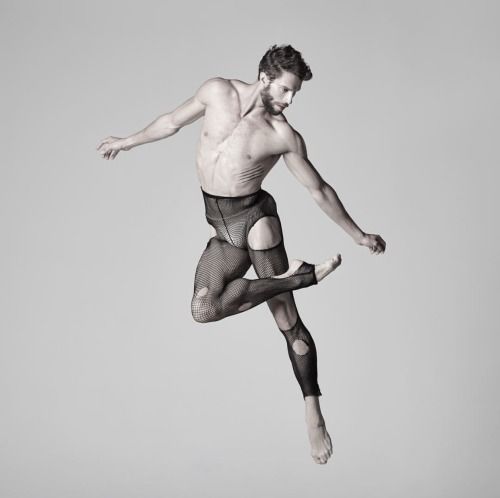 The Rockettes are also aiming to create a more inclusive team of dancers.
"As a Latina myself," said Rockette Valeria Yamin, " ... diversifying the line is really important to me, but also for the younger ones."
At least 800 dancers were in line to audition. That's more than double the usual amount, but only a handful will make it.
"This is our first time having an open call in three years. So there were so many dancers who were preparing even during the pandemic," said dance captain Danelle Morgan.
First, they warm up and stretch. Then, they learn the routine. Next, they file into the studio for the moment they've been waiting for: the audition.
Twelve dancers from the first round were called back for Friday.
"I'm feeling super excited, super blessed and thankful," said Reba Bartran from Cleveland.
"I'm feeling overwhelmed, but overwhelmed with excitement," said Tanah Becker from Florida. "A little nervousness just because they were like 'You have to come back tomorrow,' which is exciting for me.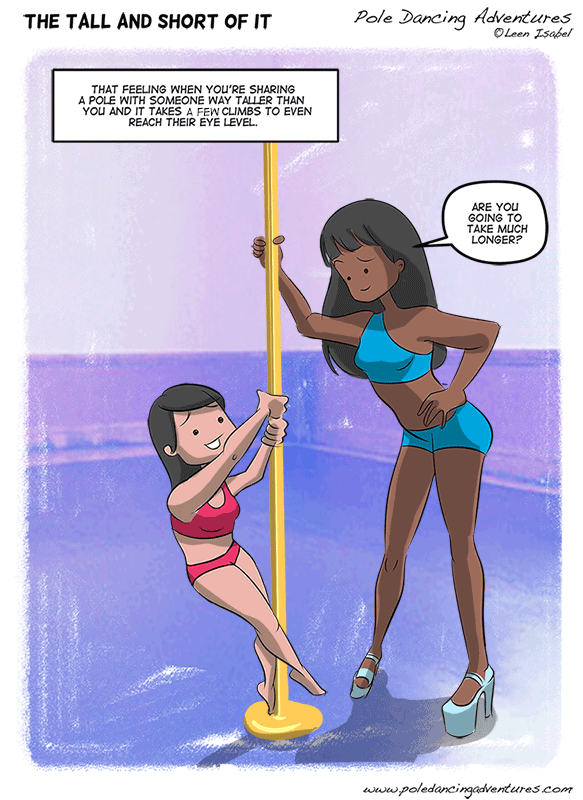 My grandma actually showed me the Rockettes when I was around three and I told my mom when I was four that I wanted to do this."
Those who made the cut will go through a second round. The official new lineup of Rockettes will be announced at the end of the summer.
Rehearsals start in September.
A select few who do not make official Rockette status, but show potential, will get an offer to attend the dance company's conservatory program.
In:
Radio City Music Hall
Radio City Rockettes
Natalie Duddridge
Natalie Duddridge is an award-winning journalist. She joined CBS2 News as a reporter in February 2018.
Twitter Facebook Instagram
First published on April 18, 2022 / 10:06 AM
© 2022 CBS Broadcasting Inc.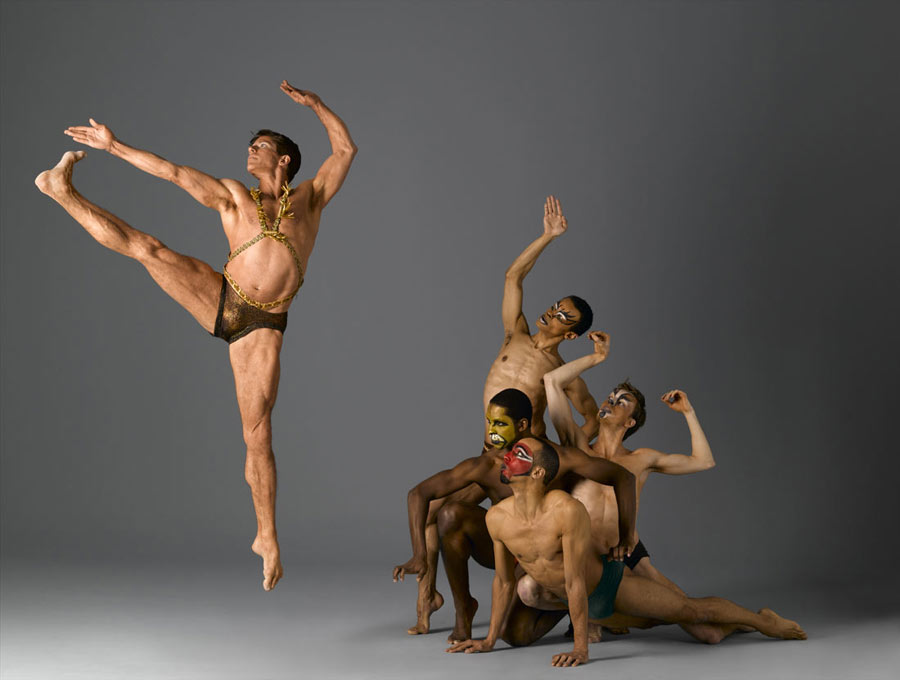 All Rights Reserved.
Thanks for reading CBS NEWS.
Create your free account or log in
for more features.
Please enter email address to continue
Please enter valid email address to continue
Choosing a racket, how to choose a tennis racket
If your young athlete is just starting to learn the basics of tennis, then the main criterion when choosing a racket is the height of the child. Children's rackets start at number 19 and end at number 26, these numbers indicate the length of the racket in inches. Each of these figures shows how much growth it is designed for.
19" - 91 to 101 cm
21" - 100 to 113 cm
23" - 110 to 125 cm
25" - 125 to 140 cm
26" - 140 to 155 cm
There are also children's rackets without a number, on such models they write "jr" or "junior" - these rackets are transitional from children's to adults, and, as a rule, are suitable for children with a height of 145 to 155 cm.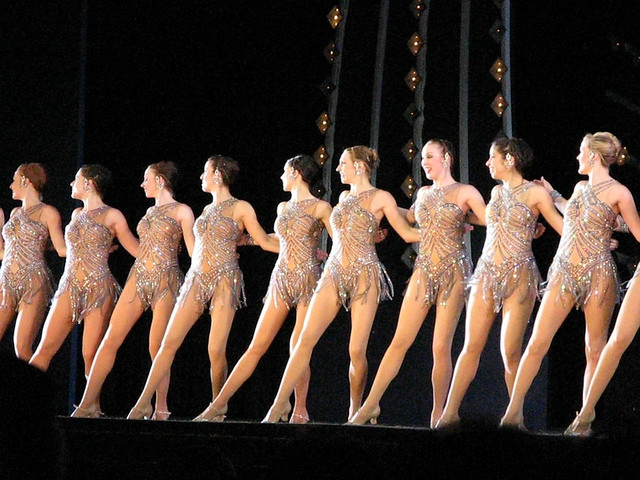 1.5 or 2 times more expensive than regular 26 rackets, because they are made using the same materials and technologies as adult sports models.
If your child has grown significantly over the summer and growth is already approaching 150-155 centimeters, then you should be puzzled by buying a lightweight adult racket. We would recommend weight from 255 to 275 grams, but here a lot depends on the child's playing experience, strength, preparedness, complexion, etc. Therefore be sure to consult with our qualified sellers before buying or your trainer.
The weight of the children's racquets ranges from 200 to 260 grams and grows with the size of the racquet. If very approximately, then: the higher the child, the larger the size of the racket and its weight. But there are often lighter versions of rackets. Therefore, a 26" number can weigh both 235 grams and 255.
Now let's talk about handle size in children's rackets, they have their own dimension system, not similar to an adult.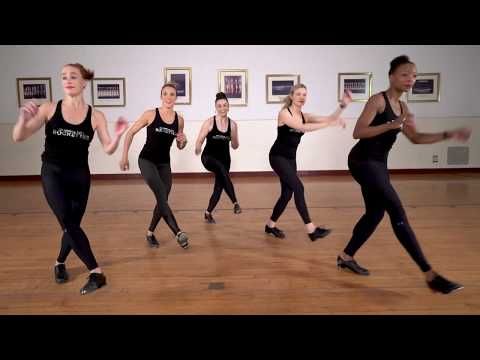 Children's rackets, from size 1925, in the indication of the size of the handle have zeros, and the smaller they are, the larger the diameter of the handle. 80% of modern children's rackets have the following correspondence: 19" racket - handle size: 0000; 21" racket - handle: 0000; 23 "- 000; 25" - 00. And only in size 26 "there are two types of handle sizes, these are "0" and "1". simple rackets are made of aluminum, they should be considered in two cases:
1. If a child is just starting to play tennis and it is possible that after 5-6 months this desire will disappear. In this case, just not so sorry for the money spent.
2. The height of the child does not exceed 125-130 cm. This is due to the fact that children above this height have a higher impact force, more swings and more frequent training. Therefore, the load on the racket is greater, and aluminum models are notable for their fragility.
If you are sure that your child will like tennis or he has been training for more than a year, then you should choose rackets made of composite material.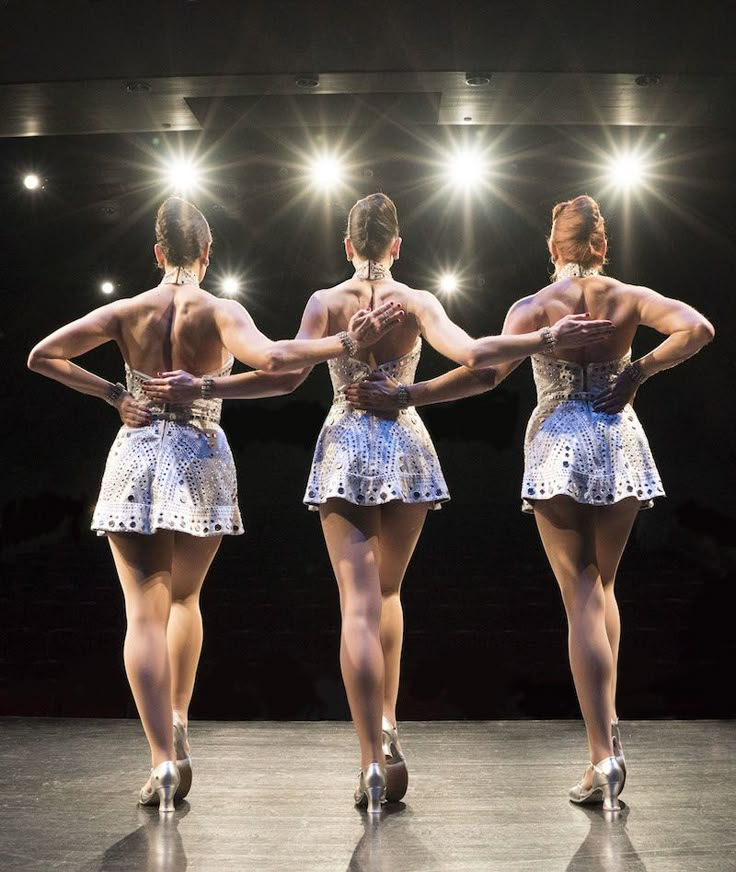 They use graphite, fiberglass and minor aluminum impurities. These rackets are slightly more expensive than similar aluminum models. nine0003
The third category of children's rackets is made from the same materials as adult sports models (graphite, basalt, tungsten, carbon) and does not contain aluminum at all. They are distinguished by increased wear resistance, increased playing comfort and better handling.
Rackets are usually supplied with a bag and strings. The strings are installed one of the simplest and cheapest, the tension is the weakest, so it is recommended that after 4-6 months of playing, make a constriction in a service center. nine0033 Vibration damper is not just a decoration, but also a useful device. A good vibration damper significantly reduces the amount of harmful vibrations that occur when the ball is hit, thereby increasing comfort and reducing stress on the hand.
The main indicators of a racket that you should pay attention to when buying are: material of manufacture, racket weight, head size, balance, handle size, and string formula.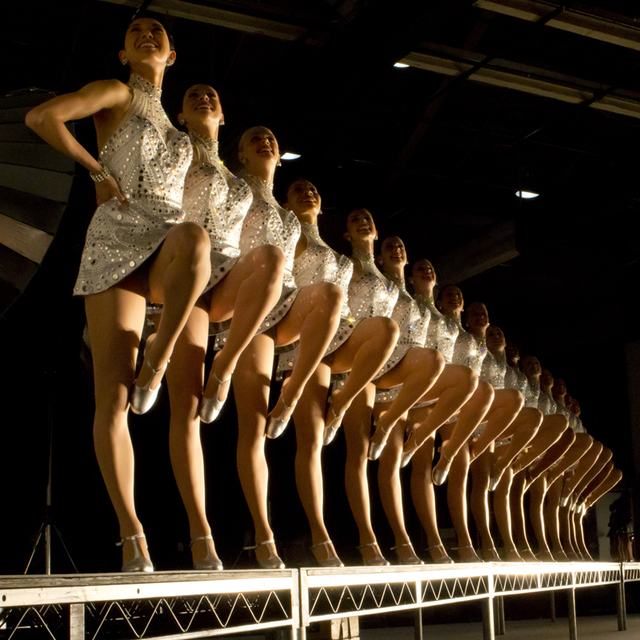 Firms that have proven themselves with high quality products and a wide range of models: Wilson, Head, Babolat , Pacific, Prince, Technifibre, Volkl, Dunlop, Yonex. To begin with, you should decide for what purpose you buy a racket? It's clear that for playing tennis, but! .. how often do you plan to play? If you play once a month, and then only in the summer in the courtyard of the house, and the rest of the time the racket will lie on the balcony, or even worse: be used for beating carpets, then take the simplest aluminum racket and you don't have to read the article below. nine0003
Production material. Wooden rackets are long gone, along with their steel counterparts, and are only of purely collectible interest. The cheapest rackets are aluminum. Shortcomings:
short-lived
do not reduce vibration upon impact, thereby serving as a harbinger of various injuries
not enough power and ball control
difficult to string
Composite inexpensive rackets: in the composition of not very expensive materials, most often mixed with aluminum.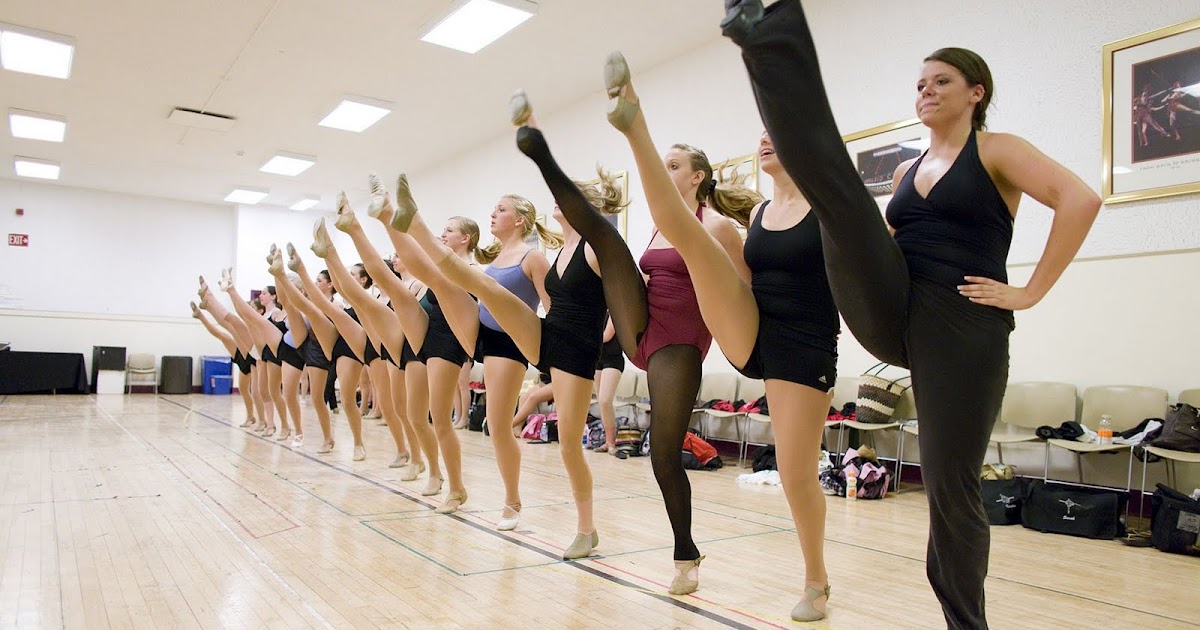 Graphite-aluminum or graphite-fiberglass-aluminum. nine0033 these rackets are not expensive, and are chosen by amateurs or beginners. Disadvantages:
average durability
reduce little vibration on impact, but more than aluminum
there is not enough power in the shot and ball control
Aluminum-free composite rackets. They are usually made from graphite, titanium fibers, high molecular weight graphite, etc. Such rackets have better ball control and have sufficient power compared to the previous options considered. A good choice for regular players and juniors who are switching from children's rackets to adults. nine0003
The last category of rackets: expensive sports models made of high-tech materials. In the production of such models, complex technologies and the most modern materials are used: Graphene - Head is used (the material was discovered only in 2006), BLX technology (basalt) - Wilson is used, GT technology (tungsten fibers) - Babolat.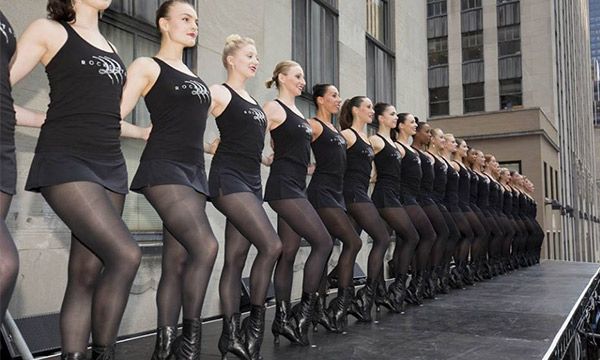 By choosing such a racket you get the maximum return and pleasure from the game, they are powerful, have excellent ball control and are durable.
Racket weight. The weight of a modern adult racket varies from 240 to 360 grams. Men's lovers choose rackets with indicators from 270 to 295. Girls: 240 - 275 gr. Athletes and professionals rarely use rackets lighter than 295 grams. Generally speaking, the higher the weight of the racket, the stronger the blow, but the higher the skill of the player must be and the more difficult it is to disperse the racket upon impact. There is also a pattern in most manufacturers of tennis equipment: an increase in the weight of the racket leads to a decrease in the size of the head of the racket and a shift in the balance towards the handle. nine0033 The weight of the racket, like other basic data, is indicated either on the fork of the racket or on the rim. It is customary to indicate it in two units: in ounces and in grams. The weight of 99% of all produced rackets is indicated without strings, while an error of "+ -6" grams is allowed.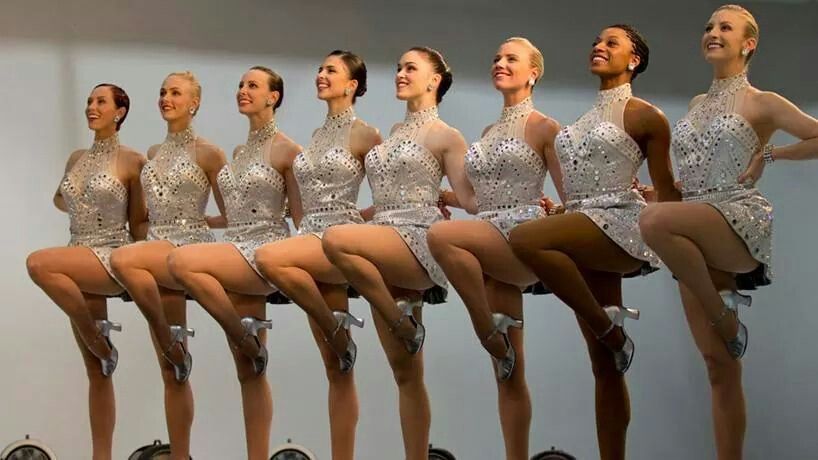 Head size is also measured in two units: square inch and square centimeter. The correspondence of these two units to each other can be viewed at the link here. In addition to the numerical designation, there is also a verbal name for the size of the racket head. Midsize (or just mid) - rackets from 580 sq. cm to 630 sq. cm, MidPlus (or MP) - from 630 to 670 sq. cm, OverSize (or OS) - 670 - 740 sq. cm. see
Speaking about the size of the head, it is necessary to introduce such a thing as a "shock spot" (English - sweet spot). This is the area of ​​the string surface where the ball gets the most power and control when hit, roughly speaking the center of the string surface. Although there are rackets in which the "spot" is shifted a few centimeters lower or higher. Thus, by increasing the size of the head of the racket, we increase this very "shock spot", it becomes easier for us to hit the ball, which is suitable for beginners. But there is a downside: the racket's maneuverability is lost, especially when playing near the net, and ball control drops, i.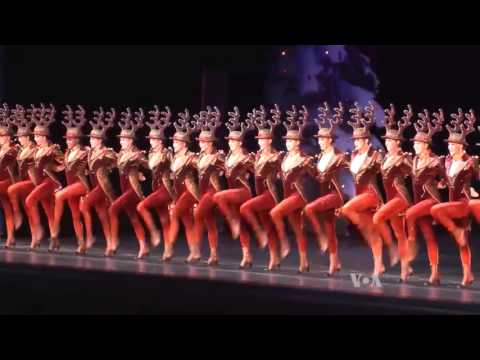 e. control. nine0003
Ball control is very important for professionals, so they choose a racket with the smallest head size they are comfortable with, usually less than 645 cm2, the only exception can be Serena Williams, who has been playing with a racket with a 670 cm head for several years. Until 2015, a racket with the smallest head size in the Tour was considered the model of Roger Federer, in total - 580 sq. cm. The first digit is the main, the second is the transverse. There are 4-5 standards by which manufacturers have set strings for many years, here they are: 16-20, 16-18, 16-19, 18-20.
Since 2014, with the filing of Wilson, new formulas have appeared: 16-15, 16-16, 18-16. This string pattern is designed to increase the torsion of the ball and add power to the hit. This is achieved due to a more "open" string formula, i.e. the distance between the strings is greater, compared to the "classic" formulas, they are more mobile and elastic.
To understand the influence of string formulas on the game, let's take two rackets with string patterns 16-19 and 18-20, while all other racket parameters are the same.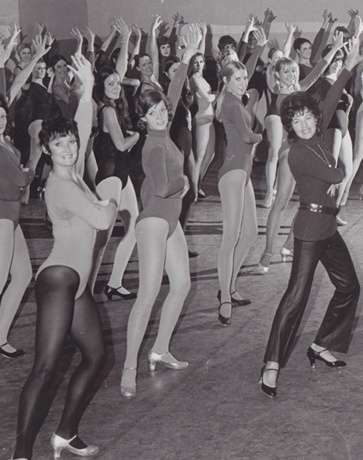 The first, more open, with large cells, will add power and torsion to your racket. The second, denser and stiffer, will add control over the ball and increase the durability of the strings. nine0003
Balance racket is the balance point of the racket relative to its center. If you take a racket, remove the strings, measure the middle and put it horizontally on some narrow object: the edge of the palm, a pencil, etc. (see picture), you will notice that the racket tilts, depending on the balance, either towards the head or the handle. The balance can be expressed in several units: centimeters, inches, points. As you know: the length of a standard racket is 68.5 cm or 27 inches, so the middle of the racket is 34-34.5 cm or 13.5 inches. And if a number equal to the middle of the racket is indicated on the rackets, i.e. 34 cm, then they say that the racket is "neutral". If the number is less, then they say that the balance is shifted to the handle. Such rackets have more control over the ball, maneuverability and are preferred by professional tennis players.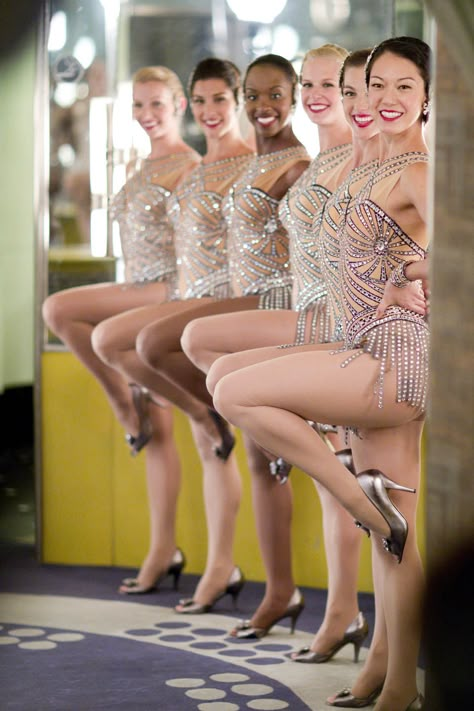 But accelerating such a racket to hit the ball is much more difficult, so you have to make a full swing and invest in every hit. nine0033 If the balance of more than 34 cm is indicated on the racket, then they say that the racket is balanced in the head. The blows with such rackets are more powerful, it is easier to disperse them, but the feeling of the ball drops, i.e. control. These rackets are suitable for beginners and amateurs.
Letters in parentheses are often used to indicate balance. (HH) - balance in the head, (HL) - balance in the handle.
Pen size - is the diameter, measured either in inches or in units from 1 to 5. Here you can see the correspondence between two pen measurement systems, European and American:
4 0/8" - 0 size
4 1/8 dm - 1 size
4 1/4 - 2
4 3/8 - 3
4 1/2 - 4
4 5/8 - 5
To select the size you need to take the racket in the "playing" hand, point the thumb along the racket, and the index finger of the other hand should fit in the gap between the palm and the rest of the fingers.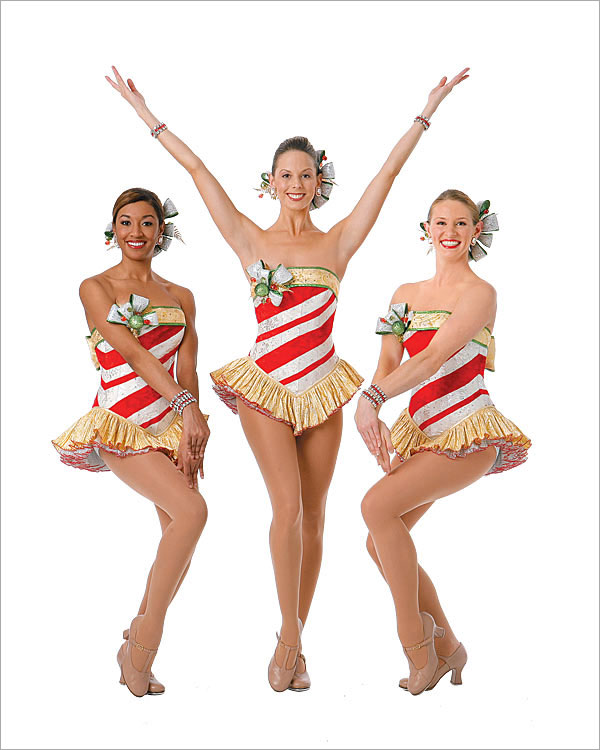 For clarity, look at the picture on the right. But the main indicator, of course, is comfort and convenience. If you have doubts about choosing one pen size out of two, take the smaller one, because. the size can be easily increased by exactly one unit by winding up the overgrip. nine0003
If the handle is too big for you, you won't be able to grip it tightly, and with strong blows the racket will collapse and fly out. On the contrary, if the handle is small, then with off-center strikes, the racket will scroll in the palm of your hand.
Sports models of Head racquets have one feature - they have interchangeable handles, which are purchased separately. To replace the handle, contact our service center.
Racquet length. Most adult racquets have a standard length of 27 inches or 68.5 cm. There are racquets with an increased length, up to 70 cm, this is done to increase the power of the racquet when playing from the back line and when serving. But at the same time, they are slightly inferior to standard rackets in terms of maneuverability when playing near the net.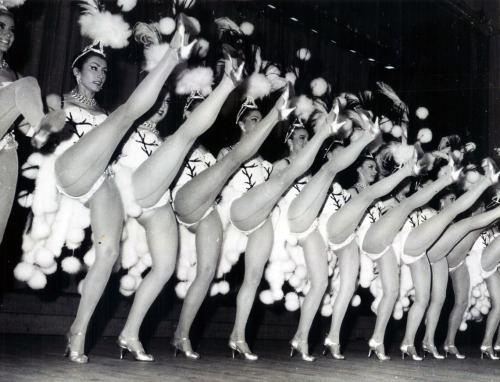 nine0003
How to choose a tennis racket for tennis?
The tennis racket is the most important item in any tennis player's arsenal. The racquet brings to our game everything that we cannot achieve solely through technique.
How do you choose the right racket for your style of play from the huge variety of rackets on the market? Where can I find racket parameters and what do they mean?
Most tennis racquet frames or manufacturer's catalogs list the following parameters: weight, head size, balance, string formula, recommended preload, and sometimes additional frame width, stiffness and swing style. nine0003
The main parameters to consider in the first place are the weight of the tennis racket, head size and balance.
Knowing the weight of , , you can understand for players with what swing this racket is designed. The weight will also indirectly indicate the degree of skill of the player for whom it is intended.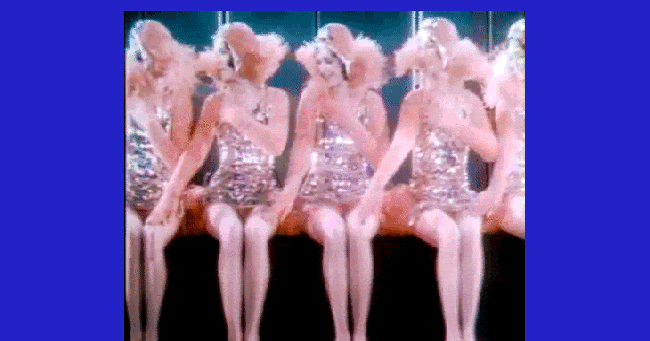 As a general rule, the heavier the racket, the longer the swing must be in order for the racket to achieve certain dynamics and stability when hitting the ball. nine0003
Weight division*
to 265 grams: beginners tennis players - short swing

to 285 grams: beginners tennis players - short swing

265 - 285 grams: Intermediate Ki Tennis Player - Short/Medium Swing

285 - 300 grams: Ki and Intermediate Tennis Player - Short/Medium Swing

> 300 grams: experienced amateurs and professionals - long swing
*racquet weight does not include strings (15-17g)
Head size : Another parameter that helps determine the purpose of the racket.
The larger the head, the larger the sweet spot of the racket, while the racket is more comfortable, dynamic, and allows you to give the ball more spin.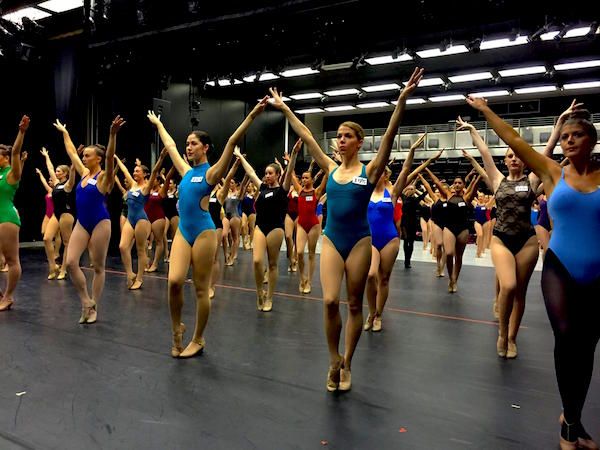 The smaller head size allows for better feel and control of the ball, giving better maneuverability with a smaller playing spot. nine0003
Head sizes
- MID (short for "midsize") up to 93 inches / 613 cm²

- MP (short for "midplus") from 95" / 632 cm² to 102" / 660 cm²

- OS (short for "oversize") from 104 inches / 671 cm²
Another important indicator is the balance, that is, the balance of the racket. For a heavy racket, balance increases its maneuverability if it is balanced neutrally or in the handle. In a frame with a lower weight, the balance increases the dynamics and also allows you to give the ball more spin if it is balanced in the racket head. nine0003
Most doubles players who often play close to the net choose handle-balanced rackets. Baseline players who prefer aggressive topspin hits choose head-balanced racquets.
Types of balance*
head balanced - over 33 cm example

neutral balance - 32 - 33 cm example

nine0002 balanced handle less than 32 cm
*balance without string weight.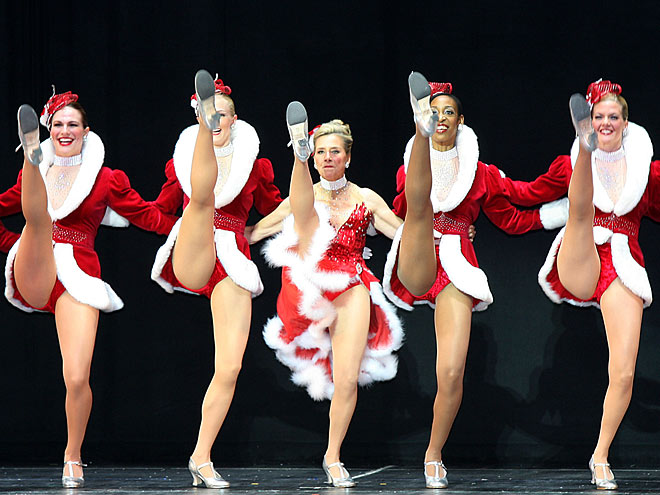 When setting the strings, the balance may move about 1 cm towards the head.
Stretching scheme (string formula)
This is the ratio of the number of horizontal strings to vertical ones, there are open and closed versions of the string formula. The open version is a large number of horizontal strings than vertical ones, in the open version there are more vertical strings. nine0003
Open strings give the ball more dynamics and more spin, providing more control, closed strings give the ball more control and feel, with less string wear. The closed string formula requires more skill from the player, so it is recommended for more experienced tennis players with a fast-medium or long swing.
Types of string formulas
16/18 - open version

16/19 - open version

16/20 - closed version

18/20 - closed version
Frame width
The thinner the frame, the more skill the racket requires, it is designed for a player with a long swing.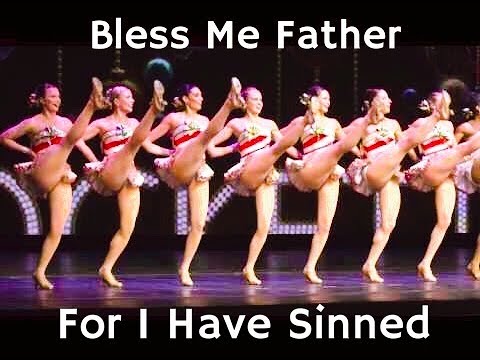 The thin frame allows for better control and feel of the ball. The wide frame allows you to increase the impact force and the degree of rotation of the ball , recommended for tennis players with a short swing. nine0003
Frame widths
less than 22 mm - thin frames

22-23 mm - middle frame

over 24 mm - wide frame
Rigidity of the frame
Rigidity is a very important element when choosing a racket, knowing this parameter, which is indicated in RA units, you can determine the degree of comfort of a racket. This is a parameter related to the degree of deformation of the racket at the moment the strings make contact with the ball. nine0003
The stiffer the racket, the more dynamic it gives the ball. In turn, the lower the RA, the more accurate the racket.
Rigid racquets are more forgiving and are recommended for short to medium swing tennis players.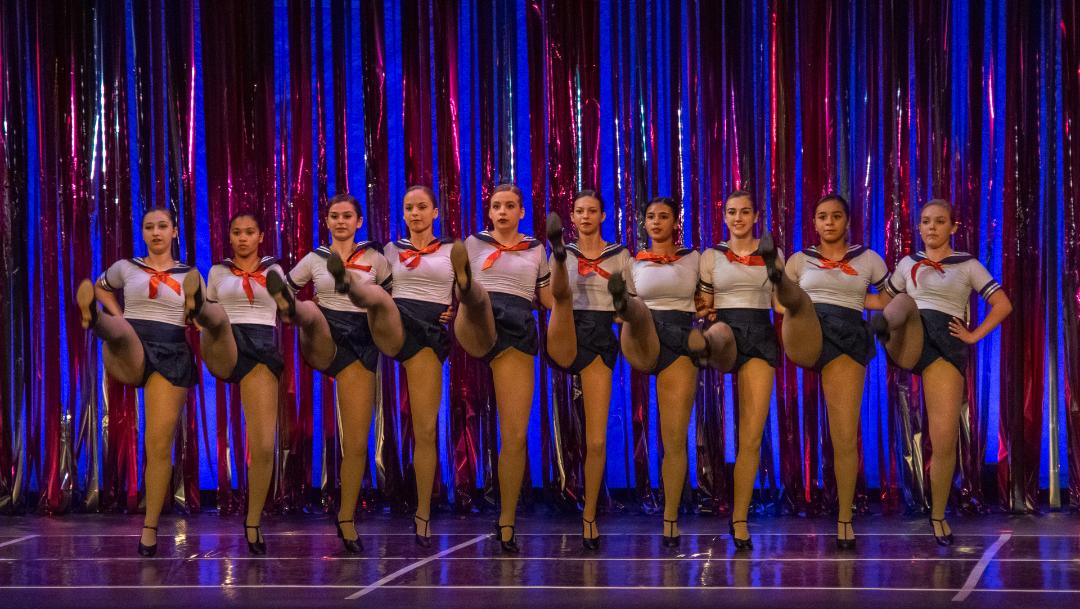 The soft frame requires the player to have a more competent position and more accurate shot, therefore it is intended for experienced amateurs and professionals for whom control and feeling of the ball is important.

Hardness types
less than 62 RA (low stiffness) - long swing

63-65 RA (medium hard) - medium, long swing

Over 65 RA (High Rigidity) - Short, Medium, Long Swing
Swing style:
Swing style is determined by the length of the "loop" that we perform with the racket, this is the moment from the beginning to the end of the stroke. The longer and better this movement is completed, the heavier the tennis player can play with a racket. In this case, the player has enough time to give the strike a certain movement dynamics. nine0003
Light rackets are recommended for short swings, they increase the comfort of the game and allow the ball to have more dynamics.