How to do the slumdog millionaire dance
Bollywood Dance Workout - Slumdog Millionaire Dance Moves
Chris Eckert/Studio D
These moves from Sarina Jain — creator of the Masala Bhangra workout and a new DVD, Back 2 Bollywood — will get you grooving like the stars of Slumdog Millionaire.
Chris Eckert/Studio D
1 of 7
1. Hareepa
Stand with legs pressed together, arms over your head. Swing your hips to the left and then the right, hopping to the right at the same time. Swing hips to the left again, then back to the right as you hop right. As your hips move left to right, your arms should sway from left to right over your body. Do this 4 times, then hop left 4 times, bringing hips and arms from right to left as you go. Repeat 4 times (for a total of 16 hops to each side).
Chris Eckert/Studio D
2 of 7
2. Shoulder shrugs
Hold your arms up with elbows bent, in the shape of a W. Move your shoulders up and down as if you're saying, "I don't know.
" Repeat 16 times.
TIP: "If you're at an Indian wedding or party and have no idea how to dance, stand in the middle of the crowd and do these shoulder shrugs," Jain says. "Automatically, your feet will follow."
Chris Eckert/Studio D
3 of 7
3. Dhol beat
Turn 45 degrees to your right and lean forward. Raise your right leg and right arm, then lower your right leg to the floor, lower your right arm, and raise your left arm simultaneously, as if you're hitting a drum (or dhol). Do 4 times with right leg, then repeat with left leg. Repeat sequence 4 times (so you've raised your arms and legs 16 times on each side).
Chris Eckert/Studio D
4 of 7
4. Three-step
Stand with your legs wider than shoulder-width apart. Hold your left arm across your chest and your right arm out to the right side. Hop (on both feet) to your left 3 times, bringing your arms across your chest to the left as you go, so your right arm is now across your chest and your left arm is extended to the side.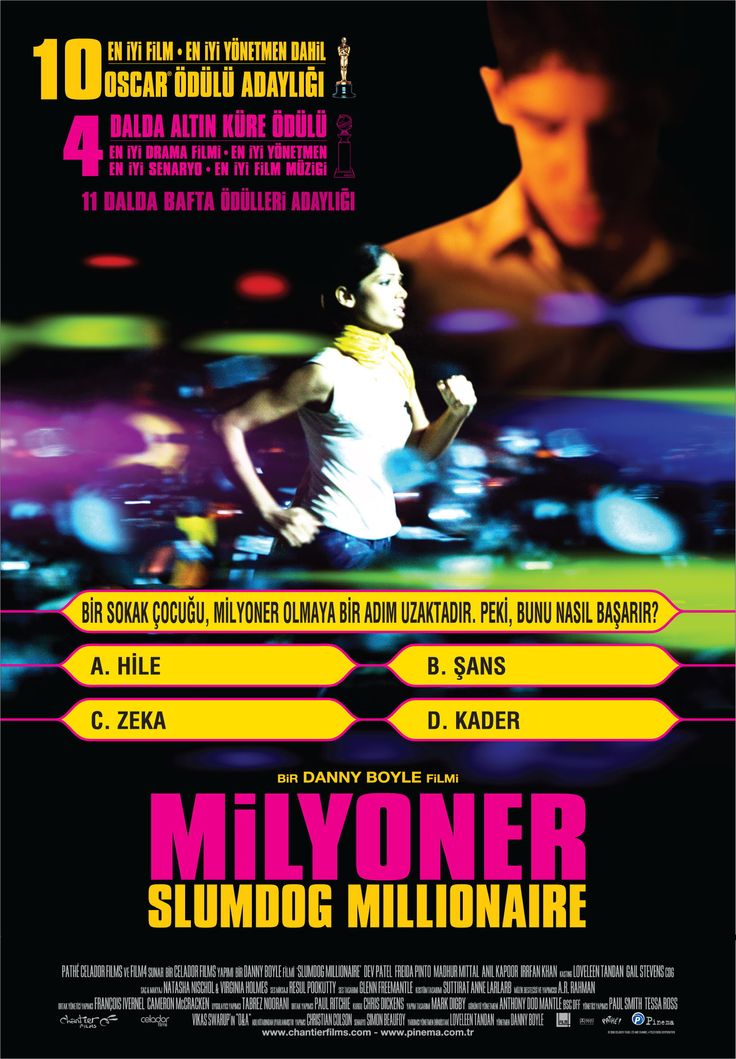 Reverse and hop to the right. Repeat 8 times.
Chris Eckert/Studio D
5 of 7
5. Basic bhangra step
Hold your arms up to make a W and move your shoulders up and down. Pretend you're holding a lightbulb in each hand, and turn your wrists inside and out, as if you're turning the bulbs. Step across your body with your right heel, then your left. Do this 16 times.
TIP: To look more authentic while you're doing the basic bhangra step, "move your head from side to side to the beat," says Jain. "You'll look like an Indian goddess!"
Chris Eckert/Studio D
6 of 7
6. Bhangra squat
Stand with legs wider than shoulder-width apart. Hold your arms up in the shape of a W. Squat down as low as you're comfortable, then spring back up to standing. Repeat 16 times.
Media Platforms Design Team
7 of 7
Lose 10 pounds...in 2 minutes!
Ever wonder what you'd look like without those few extra pounds? Now you can find out! Go to redbookmag.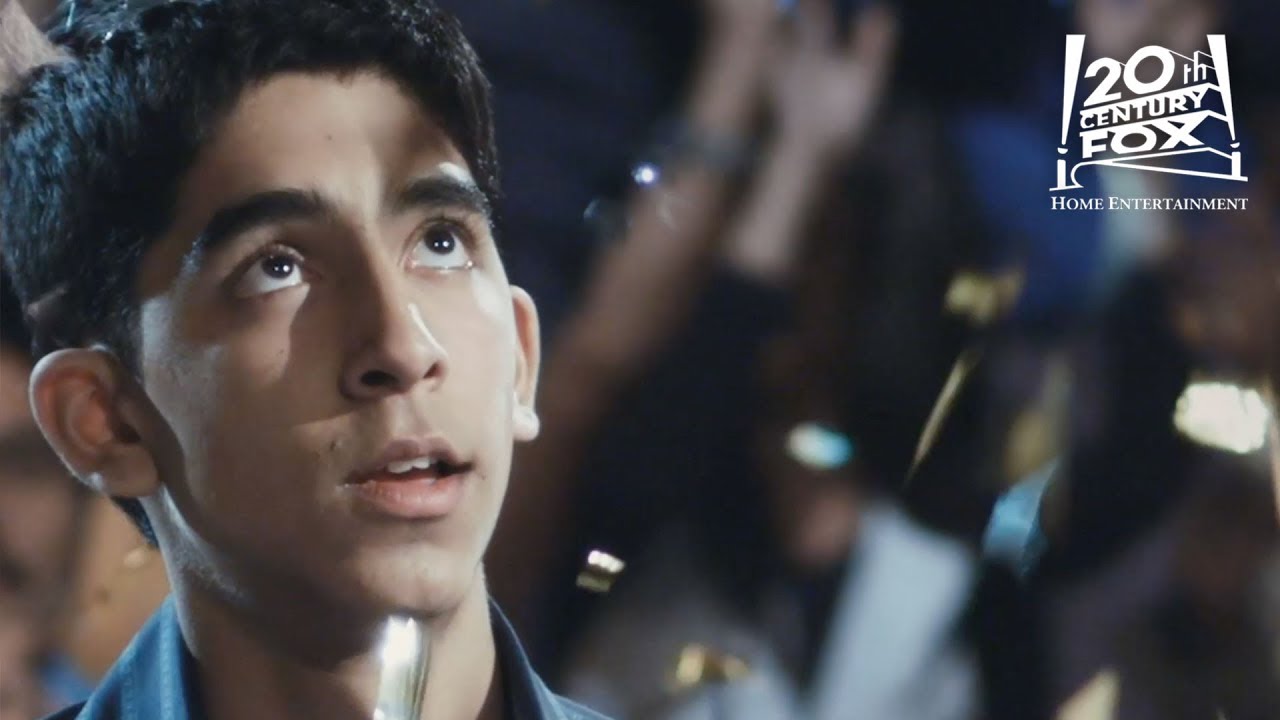 com/virtualbody and shave 10, 20, or 30 pounds off your body...with just the click of your mouse. Getting slim was never this easy!
From RealAge.com: Want to lose weight? Here's how.
Teaching the Slumdog how to dance
February 24, 2009
Mumbai-based Longines Fernandes has been choreographing for 15 years. He has won many dancing titles over the years. But his biggest reward may have been the moment Danny Boyle [Images] thanked him for his work in Slumdog Millionaire [Images], on the Oscar stage. 
Danny had forgotten to credit Longi -- as he is better known -- in the film's titles, which had upset the choreographer, who choreographed the Oscar award-winning song, Jai Ho.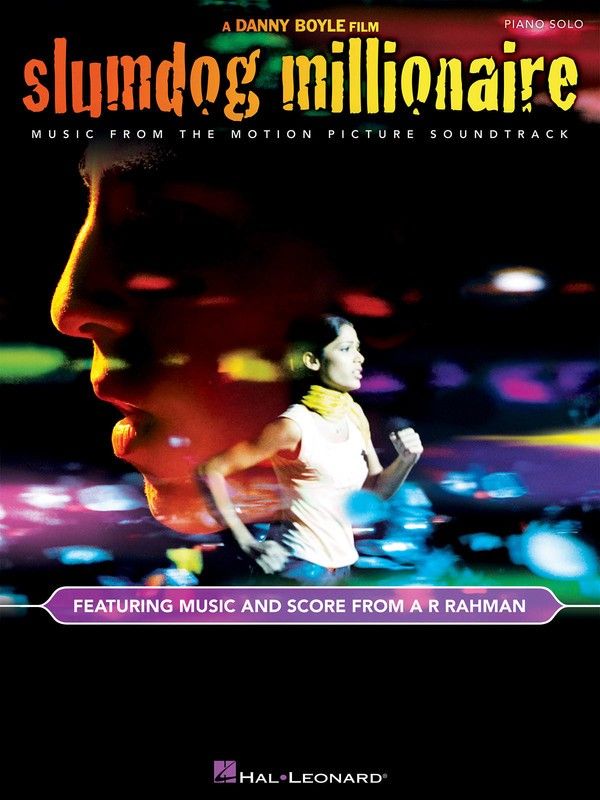 At the 81st Annual Academy Awards ceremony on Sunday, Danny especially thanked Longi for his work, making the choreographer's day.
Longi, interestingly, was paired with Shweta Salve [Images] in Sony Entertainment Television's Jhalak Dhhikla Jaa.
Longi shared his Jai Ho experience with Nithya Ramani.
How does it feel to be mentioned and thanked on the Oscar platform by Danny Boyle?
I had tears in my eyes. I was overwhelmed by the magnanimity of Danny. It was completely unexpected. He is a big-hearted man and it feels great to be thanked amidst so many on the Oscar platform.
You weren't mentioned in the film credits. How come?
I was upset about that. When I watched the film at the premiere, I didn't realise my name wasn't mentioned. I thought it must have been a mistake in the reels. My son noticed and told me. The production house learnt of it and said that Danny would give me a letter of apology.
Danny then promised that he would make up for it. And he did, in this way. But it was just unexpected.
I was watching the Oscars live -- right from 6:30 am, I was glued to the television. I couldn't believe my ears when I heard Danny mention me. My wife had to actually reassure me that I had heard my name. She was happier. I have no words to explain my excitement.
How did Slumdog happen?

Amar Bhutala, an Indian director, recommended my name to Danny Boyle. I met him, showed him some of my work including the remixed version of Adnan Sami's [Images] Lift Karade and he was impressed. So I got onboard.
How was the experience of working with Danny?
He is wonderful man. He gave me all the freedom I needed. He knows what he wants and how he wants it. He has given a masterpiece.
There were times when I went to him to show what I have done. He would say 'marvellous', 'fantastic'. I wondered if he even paid attention to what I had choreographed.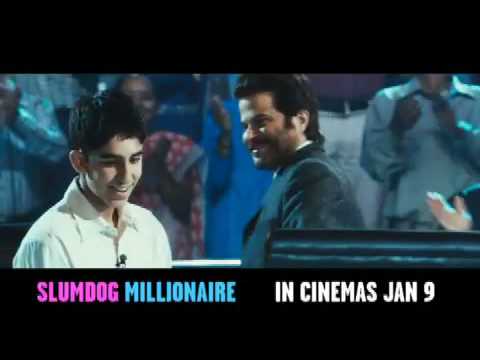 So one day I intentionally gave some wrong moves. Right away Danny told me, "This is not your work. You haven't done a good job. You can do better than this." That is when I realised that he is a keen observer and knows what he wants.
How was the experience choreographing the kids, Dev Patel [Images] and Freida Pinto [Images]?
It was a chaotic experience. It was shot at different locations which were like the extreme ends of the world for me. I live in Andheri [a suburb in Mumbai [Images]] and to travel to either Chembur or Lion's Gate or VT [Victoria Terminus [Images]] was a hassle but I managed.
Honestly, it wasn't easy to make Dev and Freida dance. It was lot more difficult to make Dev dance because he didn't have any background in dance. He always said he was bad at it. He was there only to act so dancing wasn't his forte.
It was easier to work on Freida as she is from Mumbai, and therefore knew how Bollywood worked. Anyway, both had their own restrictions.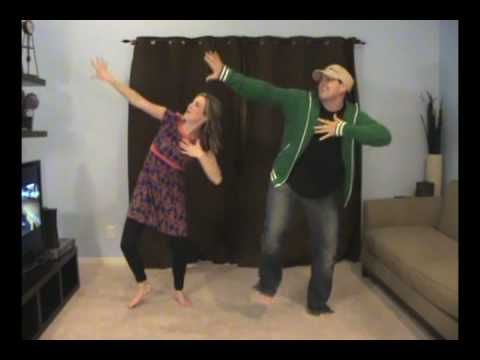 But they pulled their socks. Dev would never give up. He would ask me to give him one more chance to impress me. I would tell him, "Don't impress me, try and impress yourself."
How was it to shoot in perpetually crowded VT station?
We shot only in the night so the crowd was comparatively manageable. We would shoot from midnight to 4am as the first train starts from 5am onwards. We would shoot for four hours everyday. So it was not that problematic.
How long did you take to finish the Jai Ho song?
Three days. I had a 15-day training with Dev and Freida like I do with all my dancers. Once I had trained them it was easy to shoot.
How long did it take for the other songs?
I did the whole movie in bits and pieces so I don't exactly remember how long I took to work on the other songs.
How difficult or easy was it to train Dev and Freida?
Honestly? Not easy. I think there are two types of choreographers -- intelligent and good.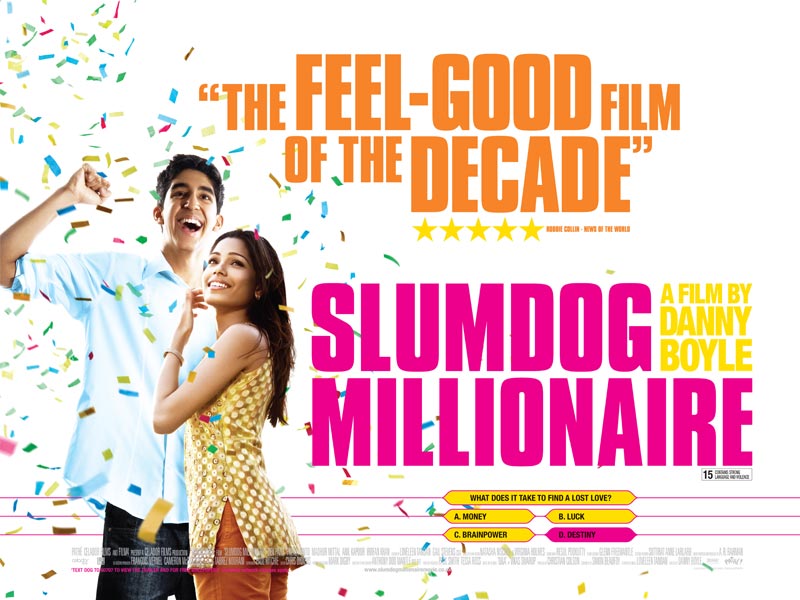 I come under the intelligent category. Once you have trained your dancers they just need to repeat the same steps in front of the camera.
Why didn't you go to the Oscars?
I couldn't go because I am busy with a new film by the same producers of Slumdog called Bollywood Hero. We had started work on the movie on February 14, so I couldn't go. I would have loved to go. Who wouldn't?
How do you feel now after gaining so much recognition?
I am glad for all the accolades. I got my first recognition when I won Jhalak Diklaja. I feel the same excitement now.
Talking about Jhalak, how did your life change since then?
Honestly, from a choreographer I became a popular choreographer. That is all. I never thought television would bring me so much popularity. I have been dancing and choreographing for more than 15 years. And now at 40, I am getting all the recognition. I am happy.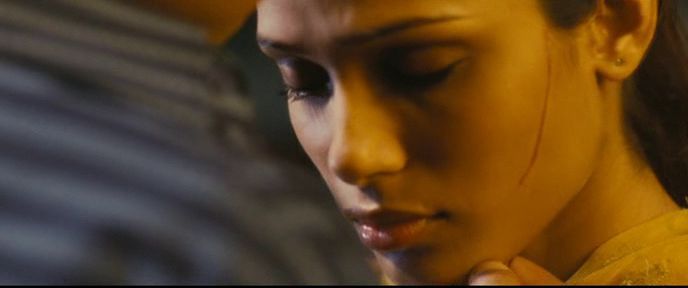 Better late than never. I am also happy for my son who is proud of me. It had made a huge difference to him. My nephews are in awe of me.
What is your wish for the Slumdog team?
I wish more such laurels for everyone.
What's your style of dances?
I do freestyle, western, salsa, jive, jazz, street, hip-hop and Bollywood style. My ideal dancing style is the one Amitabh Bachchan [Images] did in Khaike Paan Banaraswala from Don. Dancing for me is wholesome entertainment and I am a wholesome entertainer.
What next?
There is no turning back. It has taken me so long to get here. I will continue the hard work and stay grounded.
Your future projects?
After Bollywood Hero, it is Sabse Peeche Hum Khade, Bachelor's Party and Sanjay Leela Bhansali's [Images] production titled Chenaab Gandhi.
Slumdog Millionaire Dance - IKnow
The "Slumdog Millionaire" dance performed during the film's credits instantly became nearly as popular as the Oscar-winning film itself.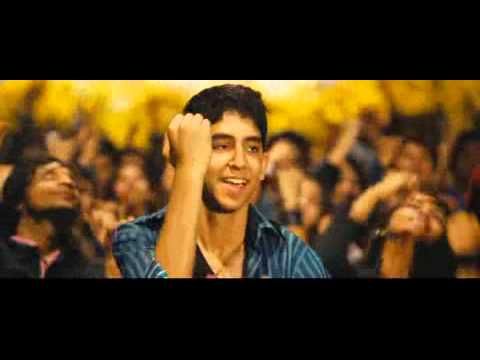 Its upbeat, upbeat song features classic Bollywood dance moves that are somewhat new in the United States; the dance moves have been replicated by many but never seem the same. So what exactly does a slumdog millionaire do? … And how to learn it? nine0003
What is the dance of the slum millionaires?
In Slumdog Millionaire, shown during the credits video, the actors from the film dance on a city street in traditional Indian dress and perform Bollywood dance steps. Freida Pinto, Dev Patel and a whole ensemble of others dance energetically and playfully, showing romance and enthusiasm that cannot be rivaled. The dance was so successful that the song used, called Jai Ho, was catchy enough to win the Oscar for Best Musical Score in 2008. The Hindi song was written by Gulzar and performed in other films before Slumdog Millionaire made it famous. An English version of the song, complete with dancing, was released by the Pussycat Dolls shortly after the film reached its pinnacle of success.
nine0003
Interesting facts about dancing
Dance studio equipment
Photos of ballroom dancing
Setting
The music video was premiered in March 2009. A video following the film's success recreates the final scene of Slumdog Millionaire at a train museum in Austria. Between the music video and the original footage shown at the end of the movie, much of America has witnessed the dance from Slumdog Millionaire and many are dreaming of their own street scene in which to tap their feet. nine0003
Replicas
After the dance became popular, fake versions began to appear on video streaming sites such as YouTube. One example is this pair, very similar to Jai Ho's dance steps. As this couple proves, anyone can learn to dance, even if you don't have extensive knowledge of oriental dance styles; The dance is fun and easy to perform. The dance was replicated even by a large group of prisoners abroad, and in fact it performed quite well.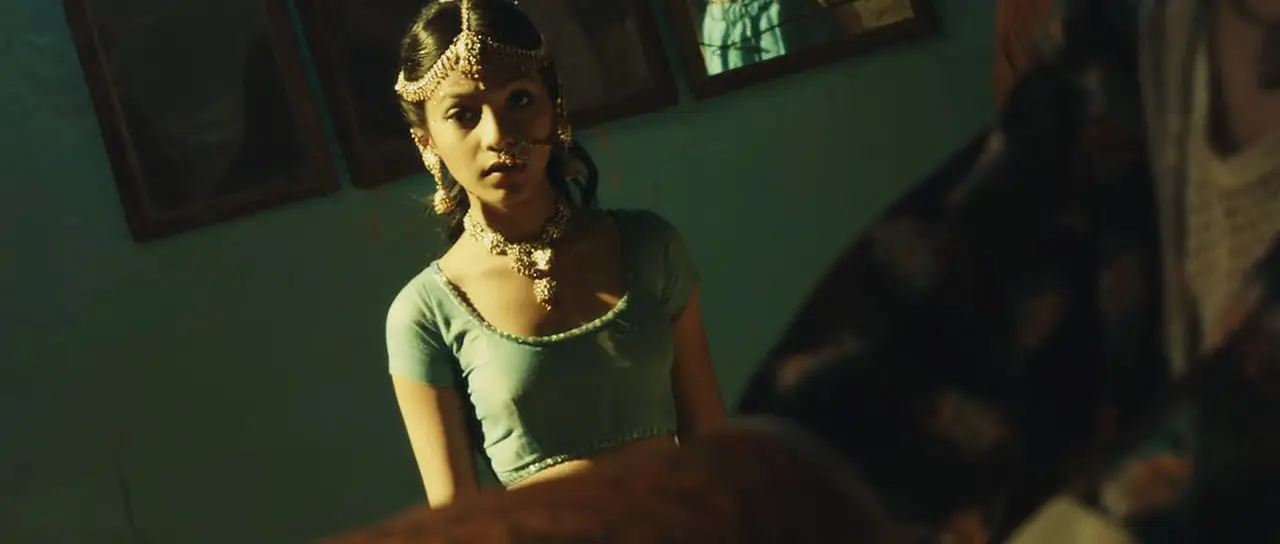 This particular video is further evidence that the dance of the slum millionaire has reached people in all corners of the world. The dance is somehow liked by the world public. nine0003
See the dance for yourself
If you haven't seen the original version of the dance, you can do so by renting or buying a copy of Slumdog Millionaire . The dance takes place at the very end of the film. Various websites also show the dance, however these are usually removed from cyberspace as they violate the copyright laws of film studios.
Celebration of Cultures
Perhaps what makes the dance so special is the unique blending of several folk dance cultures - Hindi language and Bollywood steps combined with westernized cinematography and locations. This is truly a crossover that the public continues to enjoy today. nine0003
"Millionaire" is built on the same unpretentious principle as the program: question - answer, question - answer (that's right, "Question - Answer" is the name of the book by the British Indian Vikas Swarup, which formed the basis of the film), in the final - applause .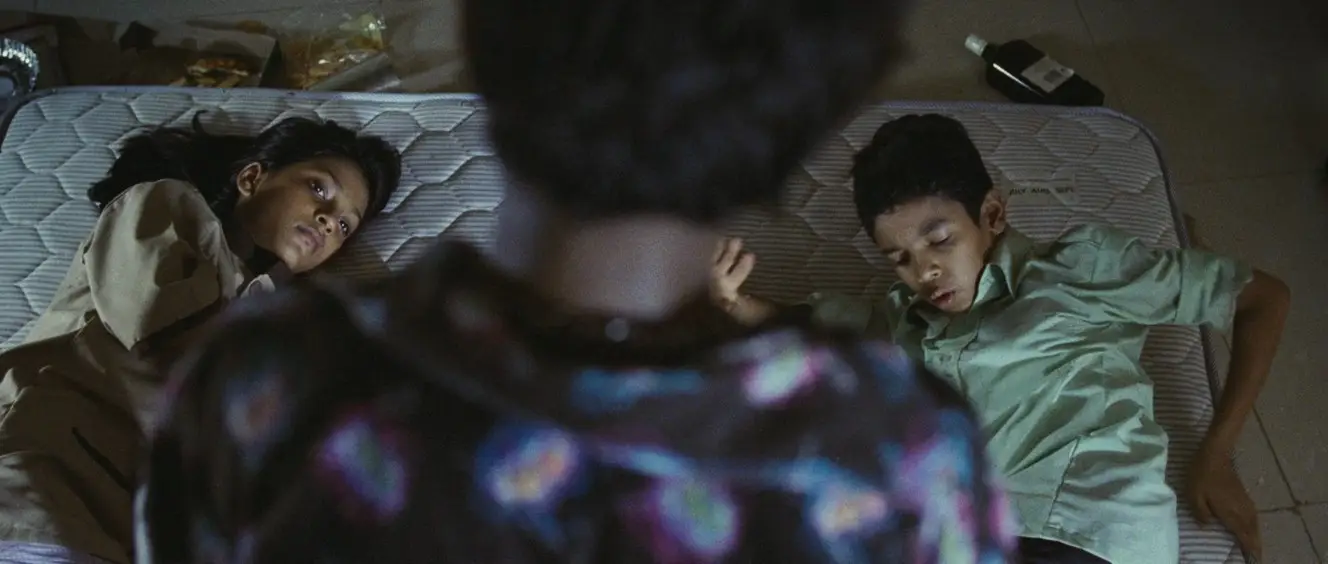 How can a semi-literate Bombay waiter know which poet wrote such and such poems in the 16th century, but because once, when he was little ... (hereinafter - a case from life). And the feelings that you experience while watching are also quite of a TV viewer nature: a little fidgeting in your chair, gaining some superficial knowledge about life on earth, joy for the winner. The recipe, as in all ingenious business projects, is simple but trouble-free. Maxim Galkin is becoming more popular than Putin, Boyle for the first time since Trainspotting bakes a 100% hit, a movie for millions with all the pluses and minuses of this status. Indian fairy tale melodrama, but with the necessary dose of European irony; Bollywood, in love with which it is not a shame to confess. The more often Boyle makes a serious face, the more reason the skeptic has to notice that life is a little more complicated - but the director catches on every time and even the crippled beggars organically fit into the Saturday evening entertainment program.
All make-believe - isn't that what we all want to hear? If he presses, the option "fifty-fifty" will remain. Or "help the hall." And last but not least, call a friend. nine0003
February 2, 2009
The best reviews about the film "Millionaire from the slum"
Romiros Juan Sanchez Villa-Lobos

44 Reviews, 835 Grands, rating 146 9000 9000 9000

9, Forrest, Begs! - Answer, Jamal, answer!


This is an amazing sight, brilliant, big, magnificent picture - perhaps the best in a long time!
In terms of scale, ornateness of the plot, the genius of the idea, the film is very similar to the already mentioned masterpiece of Robert Zemeckis "Forrest Gump" - this is a movie with a capital letter. nine0075 A famously twisted plot, presented through the prism of the Indian analogue of the world game "Who Wants to Be a Millionaire", tells about the life of two brothers from the very heart of India, the slums of Mumbai, who, despite unbearable (from our point of view) living conditions in the poorest and most dangerous neighborhoods of the country follow your dream. Their whole life will pass in struggle and overcoming, and the influence of the Street on the fate of the heroes partly echoes the "City of God" that tells about the tragic stories of the quarters of Rio de Janeiro.
The film reveals several large storylines at once - this is the all-conquering true, great love (Jenny and Forrest one on one), this is eternal loyalty and betrayal. In the course of the picture, the characters go from barefoot childhood to strong young people, having survived all possible tragedies, hardships, adventures, joys and success. nine0075 The end of the film will not leave anyone indifferent, and, of course, there will be an Indian dance.
The picture, like an almanac, completely immerses the viewer into Indian life in the broadest sense of the word... you already feel the smells of Indian food, streets and people.
The film is so saturated with action and emotional component that it is impossible to tear yourself away for a second, every now and then that you want to scream, applaud, laugh and cry.
Separately, it is worth mentioning the excellent work of the cameraman - it is thanks to her that the audience literally sticks into their chairs, and after the film there are so many fragments and pictures in their heads, as if they were watching National Geographic all day long. nine0075 Actors are simply magnificent and worthy of the highest ratings. Especially good is the composition that played the roles of heroes in childhood itself - the heart stops with tenderness.
The soundtrack is beyond competition - a skillful mixture of modern, old-fashioned and national-ethnic fragments of music, give birth to it - you will rock.
Only after watching this film, it becomes clear why he collects so many awards at film forums. Next up for Oscor, I guess.
Total: a stunning picture that will undoubtedly take a place in your heart, on the shelf of movie masterpieces, worthy of all these pompous words and applause ...
Thank you.


February 13, 2009

Vasily Avseenko

280 reviews, 2251 ratings, rating 139

9

Fantastic! A complex and interesting story, excellent characters and beautiful actors, scenery changes, dynamics… I dance and sing only twice - but very much in the subject against the credits… A very interesting image of India… A worthwhile movie…


Kamerad

72 reviews, 710 ratings, rating 139

9

Anyone who has been to India will definitely like it. Who was not - too.
A combination of Indian poverty and romance in one bottle, a date between Hollywood and Bollywood in a beautiful and juicy melodrama.
Zita and Gita meet the New York Gangs.

Sometimes sad, sometimes scary. For the main characters, in the end - joyfully.
The good in a person overcomes the evil - it is always pleasant.

February 7, 2009

Igor Grinberg

79reviews, 98 ratings, rating 138

3

Pornography of poverty, shown with brilliance. Let's all throw ourselves into shit (or shit, but it doesn't change the point) to get an autograph from a celebrity...
I couldn't understand for a long time, and I still don't understand why this film so impressed the viewer. What made him so happy that he won so many Oscars. Maybe because the child's eyes were gouged out, and he began to beg. Or the extent to which the poverty of the Indian people was shown. Or maybe the presence in the eyes of some heroes of "quasi happiness", which suddenly came for a short time and also suddenly left forever . .. Or maybe everyone liked the director's mockery of the audience, i.e. over all of us when the last question about the three musketeers was asked. How to evaluate this film, a quality film or the tears of the audience. Or was there an original idea in the film and I didn't see it? Or maybe those who praised this film so much liked the fairy tale "from rags to riches." Tell me, is this a masterpiece of cinema? And why is it worse than the film "Babylon" (film of 2006, directed by Alejandro Gonzalez Inarritu), which did not receive a single Oscar ...
I'm wondering if we'll remember this movie in a year or two. Will this movie become a classic? And whether I'm wrong in my opinion, time will tell.


February 27, 2009

same-as-texxu.livejournal.com Velichkina

64 reviews, 92 ratings, rating 137 If nothing touches you for a long time and any film seems boring and tedious, at most well-made, be sure to watch Slumdog Millionaire and get the full range of feelings. Indignation and compassion, pity, relief, delight, joy and disgust, etc. nine0075 This is a real Indian film, only turned inside out, a modern version, devoid of sentiment, songs and dances. It has the main thing - a couple in love, separated by villains, as well as a share of fabulousness and an obligatory happy ending, which makes Slumdog Millionaire related to the classic Disco Dancer, only the fights here are real, cruel, and not waving hands in the air in meters from the opponent.
The hero has to go through fire, water and copper pipes so that fate finally decides "enough" and rewards him. This is a lesson for us, who succumb to any difficulty more difficult and a little bit - falling into depression. Go through such hardships - and not lose faith in people, be able to keep love in your heart and the unbending principles of a "good guy" ...

You look and think - God, what a blessing that I was born here, and not in India, which seems to be on another planet, but if you think about it - life's vicissitudes are only enhanced in the film, as if contrast were added in Photoshop , otherwise it's all the same, and you have to hold on and believe in the best, move forward, remain yourself. And all will be well.


February 14, 2009

Oleg Podkovyrov

40 reviews, 182 ratings, rating 135

7

Instead of a question, the correct answer to which guarantees young Jamal victory in the game "Who wants to be a millionaire?" and 20 million rupees in addition, he receives electrodes on his fingers and accusations of cheating. Indeed, how can an uneducated kid from the slums of Mumbai know what kind of old man with hair like a girl is depicted on a 100 dollar bill and which of the cricketers made the most runs?!

Danny Boyle made an amazing movie that looks like a beam of white light, which, passing through a prism, shatters into many colored splashes. These sprays, impartially captured by the camera, create a frighteningly realistic picture of the "real" India, with characters too alive to be professional actors. nine0003

The presence of the "Three Musketeers" Dumas, whose images run throughout the film, is not accidental - Jamal does not know the name of Aramis, but is endowed with all the noble qualities of the legendary four. And the answers to questions turn into a story about common truths, about the most important thing in life - honesty, friendship and love.


February 1, 2009

Sad Stone

111 reviews, 142 ratings, rating 133

9Amazing.


Watched in one breath. Even though the ending was predictable, it didn't spoil the fun in the slightest. nine0075 Perhaps the film makes a particularly strong impression on us, Europeans, because we are not familiar with such a way of life, poverty and devastation.

I recommend to everyone for viewing. Especially next to a life partner. Inspiring. Inspires.
Solid five.

March 1, 2009

Ecilop

82, 411 ratings, rating 126

5

Holly (Bolly?) Wood product: a tightly soldered, ritually predictable scenario, a dramaturgy -sharpened dramaturgy with carefully hung plot guns excellent cinematography and directing. In general, quite a standard, solid and snotty mass cinema. nine0003

March 11, 2009

Krolik Roger

49 reviews, 500 ratings, rating 116

5

I advise you to go, out of research interest, but I do not promise great pleasure.
Firstly, there are frank failures and inconsistencies in directing (although there are some findings), which result in a general "I don't believe it!" and the feeling that the viewer is being treated like an idiot.
Secondly, the explosive mixture of Hollywood and Bollywood gives a very vivid emotional effect: it feels like you are being forced to experience, filling your ears with sublime music, and your eyes with bright colors and playing actors' faces. nine0075 Thirdly, there are lengthy parts in the film that get boring.
From the pluses I can note: a strong Hollywood script, a good artist, music, cameraman.

March 10, 2009

Sergei Pavlov

206 reviews, 208 ratings, rating 112

1

August 12, 2014

Sergey Krasikov

114 reviews, 153 ratings, rating 110

7Viewers from the slums

". Taki from all angles brought replicas:
- Shaw for gamno?
- How can you give 9 Oscars for THIS?
- What stupid Americans and movie lovers who joined them! nine0075 H.le. The movie is certainly not a masterpiece. What did you expect from the director of "I don't remember how many days later"? At the very least, the contrast of the first half, where shock shots flow smoothly into Native American cinema, is worth watching. Farther it is, of course, it completely turns into an Indian, what did you expect from a shitboiler, I repeat? Or do you like the latest shit oscar winners more? Do you even remember them? Or are you so absorbed in assessing the comparative merits of Taras Bulba and the thriller about the Liberation of South Ossetia from the Georgian yoke? nine0075 I'm fucking with you, dear viewers. They should have developed immunity from the Box a long time ago: not the first year she has been married. So no, this shit beckons you with the familiar smell of the Vremya program.
"I kept watching the broadcasts in my delirium, I kept standing up for Angela Davis" - this, damn it, was sung about you 35 years ago, quoted by you and forgotten. Because there are no brains - they are in remote access chips. Progress: used to be in radio tubes.
So you will die, connected to your Matrix. New ones will be replaced.


April 6, 2009

Emin Babayev

39 reviews, 70 ratings, rating 110

9

Good movie. It's all true enough.
The film tells about two brothers, orphans, from the Mumbas slums. One of the brothers (Jamal) became a member of the TV show "Who wants to be a millionaire?", one step away from 20 million rupees, he is stopped by the police, suspecting fraud. During interrogation, the guy admits that the answers to the questions asked were prompted by his difficult life. When the game resumes, everyone including the police will be interested in the answer to the last question, why did this not money-loving boy become involved in this money show? nine0075 The girl the main character is in love with is very pretty.
In Salim, (elder brother), cruelty, adventurism, commercialism and a burden on money were manifested from childhood. Jamal is a romantic, a dreamer, watching everything from the side and getting involved in all the troubles with his restless brother.
As a result, everyone got what they aspired to. And despite the fact that there is a happy ending at the end, it does not spoil the movie in the slightest. In every frame remains true cruelty.
I advise everyone to look! nine0003

February 17, 2009

rocky_plays_rocky

367 reviews, 370 ratings, rating 108

5

Well, the usual mass expensive story of formation and success. So ordinary that there is absolutely nothing of its own in it. India was added to the Hollywood matrix, it turned out so-so.

December 9, 2013

katerinamarchenko

96 reviews, 110 ratings, rating 106

7

and I really liked the film, it's really their real life. . nine0003

March 1, 2009

iamthewarlus

42 reviews, 57 ratings, rating 105

5

fell in love, but the evil Shrichaphan took her away from me... I wandered around the country for a long time, saw the Taj Mahal, stole a lot, found my beloved, but lost it again... My brother bandit betrayed me, left him, went to work and every day about my beloved I remembered ... I became a millionaire, but that's not the point ... After all, my beloved is now with me ... "0003

February 11, 2009

Fortel

55 reviews, 200 ratings, rating 104

9

Khrushchev Millionaire is the best thing I've seen lately!
Shi-kar-no!
At once removes all the lightweight pacifiers, special effects rides, acting training and dreary nonsense about the meaning of life that I had a chance to review (or were lucky enough NOT to watch) lately.

The impression of viewing is probably similar to how if some German Titov, having blabbed in space who knows how much, and all this time eating from tubes, would fly back, and for the first time in two years try again homemade borscht or village cottage cheese: "A-ah-ah!! Finally! Something alive, natural!" nine0003

This is a movie.
Cinema as it should be: an explosive mixture of joy, pain, death, love, happiness, despair and incredible drive. That's what "Life is like a miracle", "Lie low in Bruges", "A perfect world" and the first "City of God"?
About the meaning of life? About perseverance?
About karma? About love?..
Yes, about everything at once. №
About life.
"Millionaire" - about the same.
Only with a view of the dump... Indian.
"Does not contain preservatives, GMOs and schmucks" - this is how it should be written on the posters of such films. nine0003

Fantastic!!


February 20, 2009

Sultan Usuvaliev

75 reviews, 100 ratings, rating 103

7

Liked 10-20 first minutes. Dynamics. Roof panorama. Strongly done. Professionally. But then the whole form goes to the maintenance of the melodramatic genre.
Good spring between the hero and the transmission leader. Option "B." on a foggy mirror.
It is written. Here is the conclusion. All is written . Not saturated with life. nine0003

D. Boyle made a film. We looked. We live on.

February 27, 2009

Darya Grabovskaya

68 reviews, 285 ratings, rating 97

9

In my opinion, this is a film that is clearly unlike any other!
I really liked it, and I don't even know why.
The slogan for the film asks the question "What can bring love back?" and the answer immediately after the end of the film, "20 million rupees" reduces the tale of beautiful love to the fact that everything in our world is decided by money. Do you want fame? Do you want power and greatness? Do you want to love and be loved in the end? Just get rich, or better not just, but in some wonderful way, for example, win "Who wants to be a millionaire?" It's probably this "wonderful" way to make money that makes the film magical. nine0075 And although the whole idea ultimately comes down to money, other things slip through the film: the notorious "love will conquer evil", "if you really want something, you will achieve it" . ..
Among other things, the film is equipped with sparkling humor, when it is impossible not to laugh . Here, as it were, two stories develop (participation in the game and life before the game), which eventually intersect, and each of them is interesting and exciting to watch.

upd. Somehow recklessly, I brushed everything off for money, completely forgetting that the correct answer was under the letter D. "It was meant to be." nine0075 Therefore, the theme of fate is the main one here. If you are destined to be rich, loved and, accordingly, happy, then, according to the film, everything will be so, and life itself will tell you the answers for this!

February 13, 2009

hotrabbit

66 reviews, 181 ratings, rating 94

9

"receives ALL". The Winner Takes It All. DESERVEDLY. He is a pure, honest fellow, whom life beat, rotted, tortured, humiliated, but he did not give up, remaining morally beautiful . ... Fairy tale? Of course. nine0075 But for some reason I want to believe in such fairy tales, about people who do not become embittered, but believe in good, and in the end they win!

But not everything is so unequivocally simple, because behind the fairy tale there are a lot of virtues that define cinema as GOOD.
1.excessive Naturalism, when you start to feel smells, no, rather STINK, so dirty that you want to wash yourself... technologies. nine0075 3. the dynamics of the development of the story, when flashbacks of such a rich life experience, although a very short life of the hero, are skillfully woven into the main theme.
4. healthy amount of humor
5. musical series,
6. camera, editing, lack of naked special effects.
7. Happy end in Hollywood - The Winner Takes It All, and in Bollywood, with dance songs.

So, in short, a GOOD quality positive Cinema. Look!

January 23, 2009

Stepan Misnik

33 reviews, 253 ratings, rating 93

7Bollywood in English

Comrade Boyle primarily shoots social films, because it is difficult to find something else in common in his films. Yes, yes, "28 Days Later" is a social drama that zombies only reinforce, in "Inferno" there is nothing at all but people, the sun and the cosmic void, but there is nothing to say about "Trainspotting". At the same time, every time he dives into a completely new genre. That's what happened with Slumdog Millionaire. In fact, this is an ordinary Bollywood film: such plots - the death of a mother, the loss and search for a girl, the mafia - in Indian cinema, the sea, but it was shot by a Western director, so in those moments when the characters should sing and dance, in the frame - Bombay slums, a policeman beating an innocent teenager, a child with burnt eyes, and all other realities of Indian life. This is where the main inconsistency lies. You either believe in the slums, or you believe in a beautiful, but impossible in life, love story. And you can't do it all at once. Boyle actively covers this obvious mismatch with unexpected plot twists, overall dynamics, great music, and, in general, cinematography. Yes, and social drama on the face. Quite sharp. All the villains are dead, justice has prevailed, the heroes danced their dance in the credits. The spectator claps, the spectators sit with wet eyes, and I smirk ...

February 18, 2009

kotbegemot2

87 reviews, 372 ratings, rating 91

5

I wouldn't give Slumdog Millionaire an Oscar. Not because the competition is better. I have to admit, I haven't seen them yet. But "Millionaire ..." itself, in my opinion, is not at all an outstanding film. I did not graduate from the academies, unlike the academicians, but still I would risk running into Boyle.
What we actually see on the screen. Indian soap filmed in a different manner. This manner allows you to even think "so that's what you are, scarlet flower", that is, here it is the real India. They say that guys find themselves in slums, bathe in shit, arrange pogroms on religious grounds, exploit street children (this plot, by the way, can be realized in a film about Moscow, I think our professional beggars are no worse, and the problems of inter-religious and inter-ethnic hatred are quite sharp). But this "real India" is revealed in the digest mode, galloping through Europe. When it comes to plot development, the realism evaporates like it never existed. Here you have a suddenly repentant bastard brother, and a childhood friend who has not deteriorated morally over the years of sex slavery, and indeed, when you again find a person whom you have not seen for years, you are surprised to find that there is no special mutual attraction at all. Not only has he changed, but so have you. And then "through the years, through the distances" our hero carried pure and bright love. I do not believe. In general, the Indian film as it is. Which, however, is not surprising. The literary basis is Indian. nine0075 In addition, item D ("It was meant to be") is not proven. In fact, point B ("It's an accident" or "He got lucky") is convincingly proven.
Also, if you think about it, you might come to the conclusion that Danny Boyle despises his heroes. I can't find any other explanation for the fact that the last and, in theory, the most difficult question of the game suddenly turns out to be a question about Aramis and no one in all of India knows the answer to it. It would be nice if the heroes would not have heard of Dumas and the Musketeers, but this is not so, but quite the contrary. nine0003

February 27, 2009

Ollie

40 reviews, 100 ratings, rating 90

7

The film is bright with colors and meaning. It is memorable and, despite the hackneyedness of the program, sinks into the soul, touches..
I liked the soundtrack, although I am not at all a fan of Indian soap of all time. I've never watched all those nauseating tear-jerking things made in India. And I watched this movie, I can say, with pleasure. Boyle's hand is felt. Like probably 99.9% of viewers, I haven't read the book, but it's safe to say that the director brought the story to life quite well.
I agree, sometimes fabulous, but sometimes so cruel that it can be nothing but the truth. Unfortunately... In parallel, there were several recently heard stories about the lawlessness in which you and I live. ..
The good news is that, after all, Good has defeated Evil, and we can hope for a happy continuation of our lives with you.
My acquaintances, who were previously afraid of traveling to this bewitching country, after watching "Millionaire" spoke out completely against such adventures. Indeed, the life and everyday life of a poor (in every sense of the word) people can not in the best way affect the psyche of the average European (I dare to include Russians living in our country, right up to the Urals, into the category of Europeans). nine0075 As for the Oscars-Oscars.... "Millionaire" really deserved them. The work of the cast is of high quality, you can't argue with that; the topic is urgent and topical, the cruelty of modern society is shown in all its glory, and most importantly, the ending! Life-affirming dance in the style of Indian classics! For the sake of this, one could spend 116 minutes at the screen!))) feeling that something is wrong. nine0075 And then suddenly I realized an amazing thing: everything is just like that. Slumdog Millionaire is a film without flaws. For me, a picky person and a lover of looking for production gaps, this is nonsense. And cute, and funny, and sad (in moderation), and with meaning, and realistic, and the musical arrangement is beyond praise. And there is no need to talk about the plot and the acting of the actors. In general, all good fellows.
I used to be a bit skeptical about Indian cinema. Oriental dances, a naive predictable plot, girls wrapped from head to toe in colorful robes and huge mansions with gold trim in the frame. nine0075 No, the film directed by Danny Boyle is only partly Indian. And from all of the above, an inattentive viewer is unlikely to notice anything in the plot.
Being meticulous, I noticed only a couple of similarities with the traditional work of Bollywood: love for life, born in deep childhood and passing through all obstacles and a happy ending, backed up by dancing-dances to the Oscar-winning Jai Ho, which is now firmly stuck in my headphones .
"Slumdog Millionaire" is about the real India, devoid of the glitz and tinsel of Bollywood. Here are the real "slums" - the area in which our hero was born, and the hungry, impassable poverty of orphaned children who earn a living by what they call "sleight of mind and hands", and simple relationship problems. nine0075 By the end of the viewing, you look at Jamal as if you were your own. You bite your lip nervously, you want to shout out: "Come on, come on! You will succeed!"
The sketch of the TV show "Who Wants to Be a Millionaire" is wonderfully done. The fact that the host of the show was voiced by Dibrov is very correct and organic. This is how the presenter should be, who is characterized (choose a more or less correct word) by only one word - bastard. During the show, he makes jokes, scoffs a little, and then "Meet me after the commercial" and, on the way to the dressing room: "You definitely won't answer the next question. Don't hope!", and the face is distorted at the same time.