How should dance shoes fit
Fitting My Dance Shoes – Ballroom Connection
Fitting My Dance Shoes
Ballroom dance shoes are no different from footwear equipment in other sports and dance disciplines like ballet, rock-climbing, bowling, etc. Therefore, it is very important that we size and fit our dance shoes correctly.
Generally, we wear our street shoes slightly larger to have some room to be comfortable, which is perfectly acceptable for everyday wear. Since we want our ballroom shoes to be more fitted all around, it is common for us to size down in dance shoes. There is no exact conversion, since we all wear our street shoes differently, but here is a general guideline:
Closed-toe styles:
If you wear street shoes with little or no extra room, you can try the same size in most closed-toe styles
If you prefer a bit extra room in your street shoes, it may be recommended to try a half size smaller in dance shoes to get the correct fit.
Open-toe styles:
Open-toe dance shoes are meant to be worn shorter than what we would look for in street shoes, so it is recommended to try about a half size smaller for open-toe styles.
Since how we prefer our street shoes varies between different people, please keep in mind that some may need to size down more to achieve the correct fit in length.
**Note: A half size corresponds to about ¼ inch in length. Width of shoes are always proportional to the size.
---
The #1 mistake new ballroom dancers make is to size their dance shoes as though they were ordinary street shoes. Ballroom shoes may look similar to an ordinary shoe, but they are constructed very differently and are meant to be fitted in a specific way to allow us to perform the correct foot action.
It is normal for dance shoes to feel a bit tighter than what we are used to. Please give yourself some time using them and engaging in the activity to adjust to the fit and to allow for the shoes to break-in and form to our feet.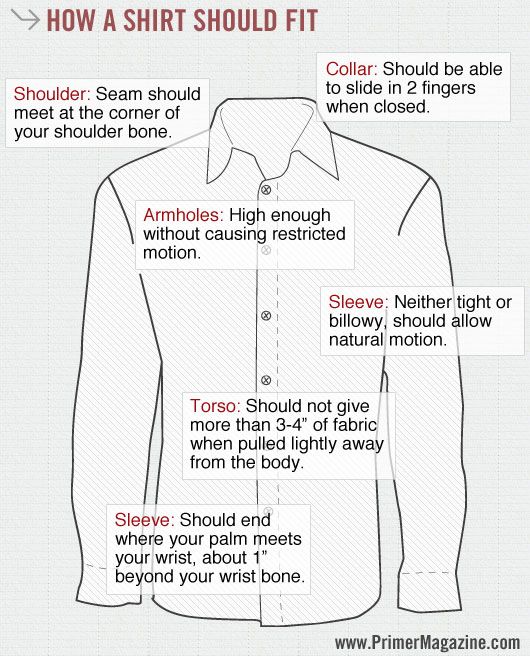 Ballroom shoes of any style should be worn with a snug, glove-like fit in width and length. We wear our ballroom shoes slightly shorter in length and more fitted in width than we would ordinary street shoes.
We want to comfortably fill out the shoe as much as possible. Dance shoes are much softer and will stretch and give over time through usage.
We don't want excess toe or heel room. Very little to no space in the shoe is ideal (think how gloves are fit on our hands). This is important so that once the shoes stretch out, there isn't extra room to slip around inside the shoes as we dance.

Ideal fit: In softer shoes, a more snug fit will give us more control. The shoes should feel like a part of the foot, like a second skin.
Poor fit: A looser fit in softer shoes will be too roomy and feel sloppy. We don't recommend this because you run the risk of over-working muscles in your feet to compensate or even injury.
---
What is an ideal fit:
Toes reach close to or at the end of the shoe with no excess space.
In an open-toe style, we want our toes to reach the end or come a bit over the front edge of the shoe. 
This is important for Latin style dances, where technique involves pointing the feet. We do not want the lip of the shoe to be too long, which may catch the floor or impede in proper foot actions.
Heels sit in the heel cup without gapping or excess room. Front of shoe (width) hugs as much of the foot as possible without gapping or excess room.
---
What is a poor fit:
Extra toe room may result in a "sloppy" fit and can get in the way of completing our foot actions.
Extra heel space means the heel cup does not hold our foot into the shoe and may result in instability or slippage, or unwanted rubbing, which can cause blistering.
A roomy, unstable fit can cause injury! Shoes that are too wide and roomy don't hold our feet well enough.
This causes us to overwork our feet against the shoe due to a lack of support.
**Note: Please use your best judgement based on these guidelines to find your best fit. We DO NOT recommend or encourage a fit that hurts or causes extreme discomfort. Please be aware that dance shoes will feel different from what we are used to in street shoes and will often take a period of adjustment, but they should not hurt you.
---
So what style should I look for?
The appearance of the dance shoe is less about fashion and more about the type of dance. Here is a very general guideline to the differences in dance shoe styles:
Open-toe VS Closed-toe
Closed-toe styles:

Offers more support and is more structured than open-toe styles
More support makes them ideal for proper technique in American Smooth and International Standard style dances

Open-toe styles:

Offers more flexibility and range of motion than closed-toe styles
More flexibility makes them ideal for proper technique in American Rhythm and International Standard style dances
Salsa, Bachata, Merengue, and various Swing style dances often fall under a similar family of dances; if more flexibility is desired, open-toe is recommended
Solid front VS Strappy front
Solid front styles:

More material covering our feet provides more support and protection
Extra support often means slightly less flexibility

Strappy front styles:

Less material covering our feet makes the shoes faster to break in
Strappier styles offer more flexibility and range of movement and articulation
Low heel VS high heel
Low-heel styles:

Offers more stability and is easier to balance in
Great for practicing in or if you have injuries or weaker muscles and joints
Lower heels will shift more balance away from the balls of feet
– We generally want to be more on the balls of our feet when partner dancing to avoid being too "back-weighted"
– But lower heels will relieve some pressure from the balls of the feet if dancers are struggling

High-heel styles:

Higher heels put our balance more towards the ball of the foot which is ideal for Latin and Rhythm style dances (or other similar styles)
Higher heels also aid in proper posture for correct "Cuban motion" technique
Split-sole VS Full-sole
Split-soles:

Has a shorter shank to allow for more flexibility in the shoe
Easier to point our feet for proper Latin/Rhythm style dance technique

Full-soles:

Has a longer shank, which gives shoes more structure and support
Less flexibility, but will help better-maintain balance and stability
Differences between the buckle types?
There are a variety of different types of buckles and closures used across many different dance shoe styles.
Which kinds are used typically depends on the choice of the shoe brand. For example, all of the Supadance brand shoes will feature quick-release style buckles, while others like Ray Rose will use traditional style buckles. Since the methods of adjustment and fixing and undoing each type of closure is different, it may be worth noting what kinds your dance shoes will use. However, no matter which kind, they all serve the same purpose of keeping the shoe straps secured around the foot while dancing.
Traditional buckle:

Simple and classic buckle style; these are familiar to everyone, but often takes a bit more time to do and undo

Quick-release buckle:

Allows for quicker clasping and unclasping for faster changes in and out of shoes
May take a bit of time to get used to for those unfamiliar, but just keep practicing!
Tips: after you find your correct hole setting, there is no need to ever undo the buckle from the strap again unless an adjustment needs to be made. It's advised to keep the buckle on the strap, since it's easy to lose if left undone or removed.

Snap button buckles:

A variation of the quick-release for easy on and off
Allows for full customized adjustments without a need for hole settings to be punched in
Tips: Adjusting the buckle to the right spot on the strap might be tricky at first! It might be easier to undo the entire strap from the buckle, slide it to the right spot, then slide the strap back through.
Like the quick-release buckle, there is no need to ever undo the buckle from the strap again unless an adjustment needs to be made. 
Differences between the strap styles?
There are many different straps used in dance shoe styles. Some of the most common types are the arch strap, the T-strap, or a basic ankle strap. Generally, the way the strap looks is completely an aesthetic choice, and all of them will do the job of securing the shoes to our feet while dancing.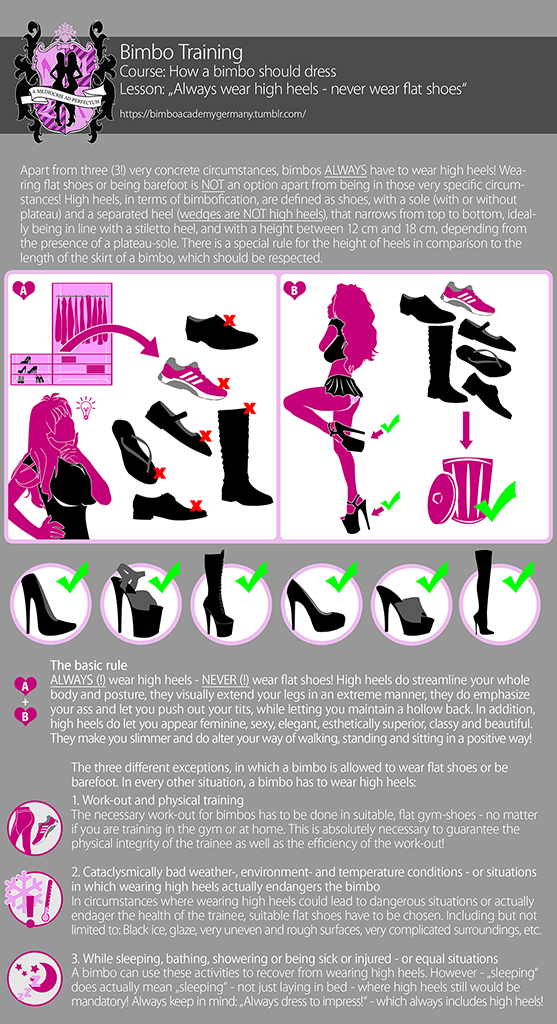 The arch strap is perhaps among the most common types of shoe straps for dance shoes and is known to provide extra security, since it wraps underneath the arch and back over the top of the foot. Many new dancers may not be accustomed to the look of the arch strap, but it is widely used in many different dance shoe styles for its added support and security.
Arch strap:

Wraps under the arch, then back over the top forming an X (often also referred to as X-strap)
Offers added security with how it wraps around the entire foot
Very versatile, since dancers are free to wrap the strap in any way–under the foot or even around the ankle
Can also be cut to a shorter length to make a simple ankle strap

T-strap:

A classic look that offers a bit more of a "vintage" aesthetic
Offers added security to a simple ankle strap
Some dancers may prefer this over the arch strap if they don't like the feeling of being "wrapped into the shoe" quite as much

Ankle strap:

The most basic form of shoe strap that is simpler and easier to adjust
While a classic aesthetic look, some dancers prefer having the added security in other strap styles
Practice shoes or no?
Practice shoes are lower-heeled alternatives for dancers to train and teach in. They are typically lace-up styles with a wider shaped heel, offering more comfort for longer durations of dancing.
Not everyone prefers to use practice shoes, but they allow us to execute certain dance actions and techniques more easily.
They're a great way to preserve our feet and our nicer performance or competition shoes! We recommend regularly switching in and out of your practice shoes to make adjustments easier back and forth.
We recommend highly that all dancers note the pros and cons of the different dance shoe styles. Dance shoes are not fashion wear, but are equipment. Please consider what types of dance styles you are practicing and what your needs are when choosing the right type of ballroom shoe.
---
Please feel free to contact us if you have any questions regarding how to fit and choose a ballroom shoe! Our staff are all experienced ballroom dancers who want our customers to find the right dance shoes. Our goal is to help equip all dancers with the best tools possible in order to learn and enjoy ballroom dance.
Your Complete Guide To Dance Shoe Sizes
Shoe Sizing Guide
> KIDS DANCE> COMBAT BOOTS> HIP HOP> Ballet> CHARACTER
> SNEAKERS> JAZZ> LYRICAL> POINTE> TAP
> SHOP DANCE SHOES
We all know these guides are important in ensuring proper shoe fit. That's why, when you want to be absolutely sure about your online dance shoe purchase, it's important to turn to customer-friendly retailers like Just for Kix.
We know that different brands sometimes fit differently and we want our customers to find their exact fit. In fact, most of the products in our catalog come with shoe size guidelines, right on the page under the "sizing" tab, or in the product description. With us, there's no need to look further - no need to click around the website or in Google, searching for the dance shoe size guide information to make the right buying decisions.
What's more is that we have a friendly and professional customer service department you can always contact if you have questions about our size guides, or products in general.
Just call us at 800-762-3347 or contact us online. We look forward to helping you!
In the meantime, feel free to browse our site anytime to check out our many dance shoe offerings, including the following:

Luv Dance Sequin Dance Shoe LD2

Our kids dance shoes come in multitude of sizes, from size 1 to 13.5. We also offer varying widths, including medium, narrow, and wide. That said, fitting your kids for dance shoes can be tricky because they grow so quickly and unpredictably. To help you, print out our kids shoe fit guide. Make sure your dancer stands firmly with their foot on the paper. If they are between sizes round up.
If one foot is longer than the other, go with the bigger size. You may want to round up anyway to a slightly bigger size since kids grow quickly. Also, keep in mind that ballet and tap shoes tend to run a ½ to 1 full size smaller than street shoes.

Gia-Mia Adult Kombat Boots - GS3

Many of our combat boots, such as the Gia-Mia Adult Kombat Boots, run the same size as street shoes.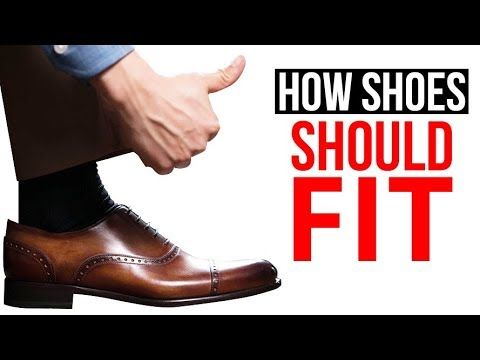 That means whatever size your dancer is in regular shoes, then they'll be the same size in some of these shoes.
However, some of our boots, like our Pink Gator Combat boots, run one or even two sizes smaller than a street shoe so you will need to size up accordingly. If you have questions at any time, please don't hesitate to call our customer support number listed above.

Alexandra Glitter High Top AC12

Like our combat boots, our hip hop shoes also generally come in either street shoe size or run one to two sizes smaller in the case of our Alexandra Glitter High Top Sneaker. When you're shopping around, make sure you click on the "sizing" tab on each page or read the product description to find out which category the shoes you're interested in fall into.
Also, keep in mind that many of our shoe sizes run in whole sizes only, like our Gia-Mia Flash Hi-Top Sneaker. So if your dancer is a size 6 1/2, then order a size 7.

> SHOP NOW
Bloch Synchrony Split-Sole S0625L

Buying ballet shoes seems straightforward enough, but it's a little trickier than you might realize because you're looking for a different kind of fit than with a street shoe.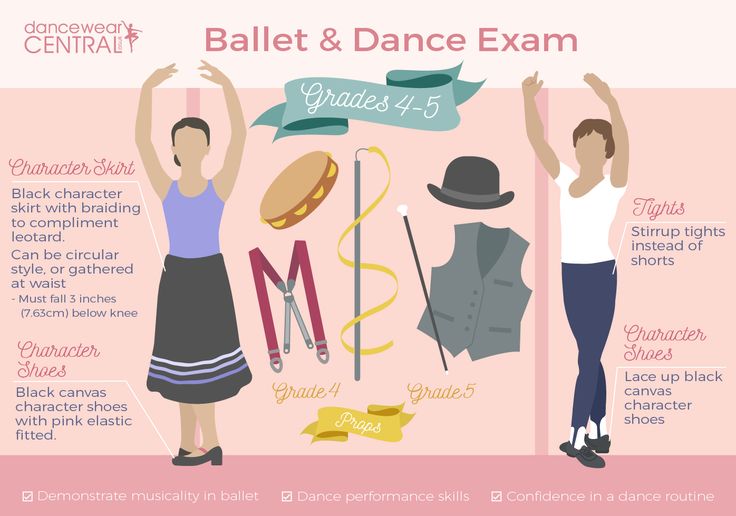 With a street shoe you want a comfortable fit with a little wiggle room. Not so with a ballet shoe. These shoes should fit like a pair of socks without any puckers or extra material pinching at the tip. In the case of the Bloch Synchrony Split-Sole it is best to order 2-3 sizes smaller than a street shoe.
That said, it shouldn't be so snug that it binds the dancer and impedes movement. While it varies from manufacturer to manufacturer, many adult ballet shoes can run anywhere from one to three sizes smaller than street shoes.

Bloch Split Flex Character Shoe S0390L

While ballet shoes can be tough to fit, our character shoes are actually much easier. All of our products, including the ever-popular Capezio Jr. Footlight T-Strap, run the same as street size. If you need help figuring out your size, print out a copy of our adult women's shoe fit guide.
It will help you fit both the length of your foot, as well as the width. Just make sure you leave your shoes off when using this chart if you want to accurately determine your size.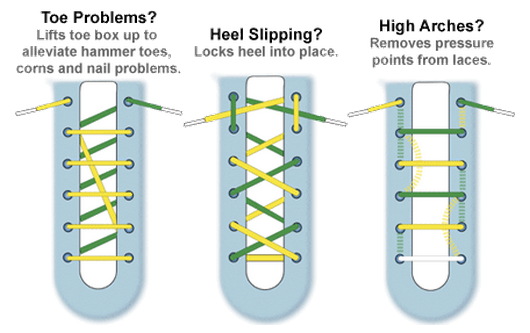 Alexandra Glossy Sneaker AC10

Capture the crowd's attention with dance sneakers! Just make sure when you're buying them you take a look at the sizing information. You might not know it, but just because these are dance sneakers doesn't mean they come in the same size as regular sneakers.
Some of dance sneakers run one to two sizes smaller than a street shoe, which is why you need to be careful and size up accordingly. Other dance sneakers should be purchased in the same size as your dancer's street shoes.

E-Series Slip On Jazz Shoe EJ2

Like ballet shoes, many jazz shoes can run smaller than street shoe sizes. In fact, for men, some of the jazz shoes we offer run an entire 2½ sizes smaller than street shoes. For women, it's closer to a ½ to 1 size smaller than street shoes.
The best economy jazz shoe is our Dance Basix Slip On Jazz Shoe. Get the same quality performance for half of the price!
Each product description offers fitting guidelines to help you make the right selection.
Leather Half Sole Turner DB108

Many of our lyrical and contemporary shoes offer sizing charts on the product pages. For instance, our Canvas Half Sole Turner explains which size (small, medium or large) to order based on your actual street shoe size.
For products with actual shoe sizes (rather than just small, medium, or large), there are details on each product page directing you how to order the correct size.

> SHOP NOW
Freed Classic SBT-DV

Pointe shoes are for more experienced dancers. These kinds of shoes allow dancers to balance on their toes with the feet and toes supported by the shoe. That's why it's vitally important for pointe shoes to fit like a glove in order to feel comfortable, get the necessary support, and ensure total control.
Some products, such as our Capezio Tiffany Pointe, run the same as street shoe size; for others, you'll have to order several sizes smaller than your street shoe size.
Just make sure you read each product description carefully for guidelines on ordering sizes and ensuring that perfect fit.
Bloch Merry Jane Tap Shoe S0352G

Just like every other dance shoe, a good fit is important for tap shoes, as well. The reason goes beyond comfort and control. If your tap shoes don't fit properly, then the tap sounds won't be as clear or as precise. And the fit of many tap shoes differ from the fit of street shoes, often running smaller. In the case of the Bloch Youth Merry Jane Tap Shoe it is best to order 1.5 sizes larger than a street shoe.
Keep in mind, you want a more snug fit for tap shoes; plus, most will stretch with time and frequent use.

Request a Just For Kix Catalog!
How to determine your size - Tango Reserva (St. Petersburg)
How to choose the right shoes?
What should I pay attention to when buying dance shoes?
Often, when people come to buy tango shoes for the first time, people are captivated by stereotypes left over from practicing other dances or heard from their comrades.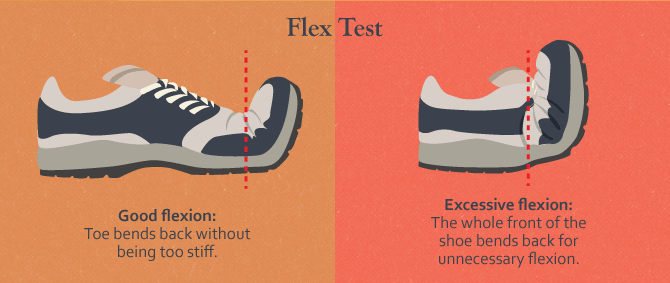 Here are answers to the most frequently asked questions.
Heel height should be comfortable (feet gradually get used to the load and adapt, but for beginners who are not used to moving in high heels, it is better to start with 6-7 cm).
There are shoes / women's sneakers with a heel of 3-5 cm. It is good to train on them sometimes, but the weight is distributed somewhat differently, therefore, the habit of stable balance will not be developed. Therefore, if you can start with a 7 cm heel and not experience much discomfort, this is the best way out. Or at least alternate such shoes and training shoes for a while. As we've already seen (see How Tango Shoes Differ from Other Dance Shoes), Latin shoes are designed for a different stride technique and you'll have to re-adjust your body position and axle feel later on.
Men are also often sensitive to even a slight bevel of the heel or a difference in heel height of 1 cm.
Recommendations to choose shoes or boots that make you feel stable and balanced.
Heel weight balancing sometimes depends on just a few millimeters - that's why shoes always need to be measured, despite the same model.
The rigidity of the sole is selected depending on your goals, loads and the condition of your feet. If you already have flat feet or other problems, it is better to choose shoes with a soft springy insole and use special orthopedic insoles in shoes or glue special pads (pellots) to support the arch of the foot. It is important to remember that infrequent and intense exercise only exacerbates the problems, so if you already use heels, train your foot constantly, massage and alternate different heel heights.
Shoes must be light and stable on their own, fitting snugly to your foot on the outer (!) side of the arch of the foot. If you put on shoes and see a gap between the insole and the foot in profile, look for another model. Your arch does not rest properly on the support structure and will be overloaded.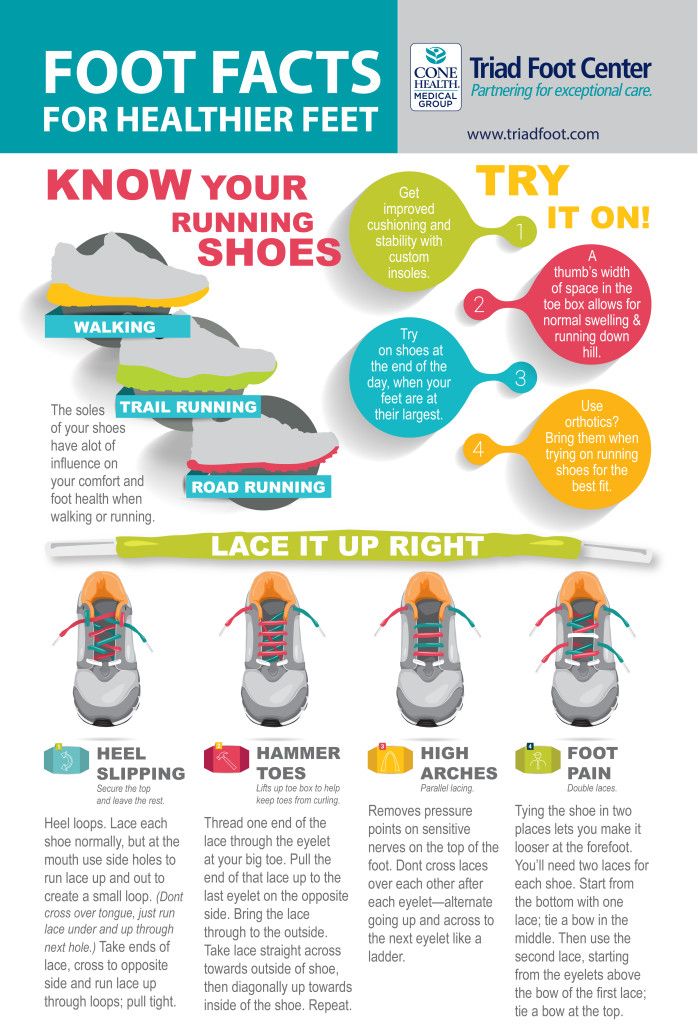 It should be comfortable for you to lean on your heel, look for a heel that is centered exactly for your foot and posture.
Dance shoes should fit tight, but comfortable.
This means that there should be no gaps and voids, the straps fit well to the foot, the foot is fixed in the heel and does not slip forward.
Any shoes will stretch and slightly collapse along the foot, so it is important to take into account the characteristics of the material so as not to end up in too dangling and trampled shoes. Soft suede and thin leather will stretch more, so these new shoes should sit much tighter when trying on than patent or with hard inserts and many decorative seams in the forefoot.
It is important to pay attention to whether the seams are pressing somewhere, if the cutout is too narrow for the fingers, and whether the cutout lies directly on the diseased bone.
For men, are any toes resting in length (models can be pointed and with a more round nose).

Which heel is better to choose?
Stiff (closed) heel fixation is suitable for beginners and those who do not yet have very good balance or a weak ankle.
The fears of tanger dancers who have been buying open heel shoes for the first time and are afraid of their unstable position are usually unfounded. Women's tango shoes are used on bare feet, and when dancing, the naturally sweaty foot ensures good grip of the shoe with the skin. This is quite enough for comfortable dancing if you do not have obvious problems with balance.
That's why you rarely see experienced ladies in pantyhose in the milongas (in extreme cases, it will be a net or special leggings if it is very cold in the milonga).
Which cutout is preferred?
It is important not to pinch your toes in the shoe. The closed-toe shoe, beloved by beginners, will do nothing but turn off free toes from work (unless you already have specific orthopedic problems).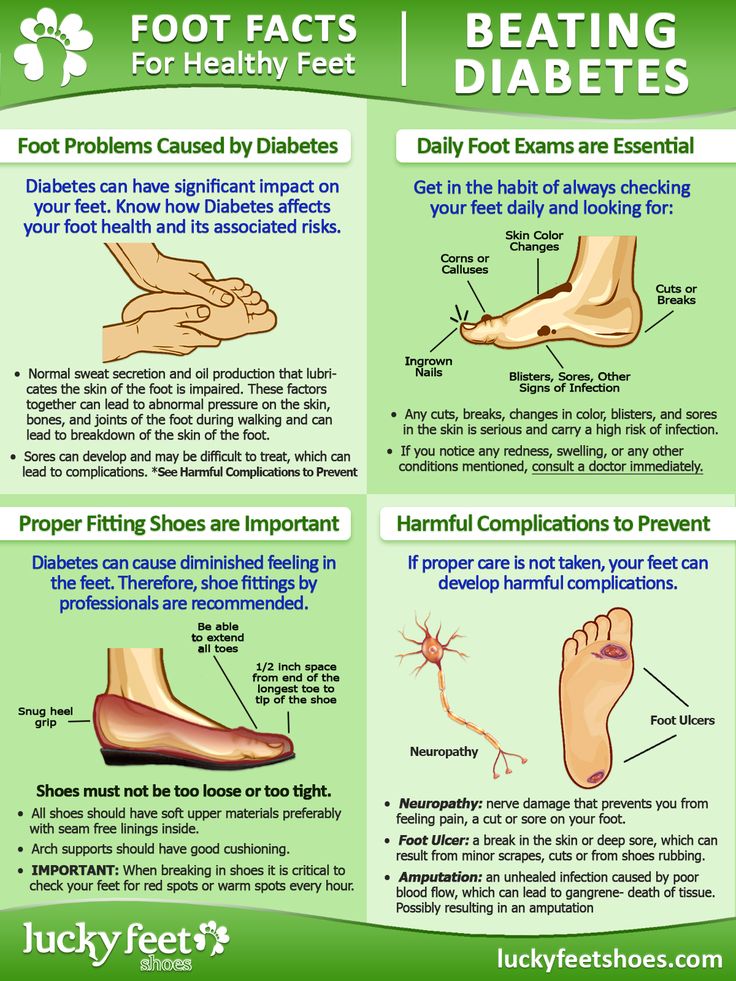 Avoid clipping straps and tight forefoot shoes - this is a very quick step towards foot problems.
It is not always realized, but sometimes the shoes influence the style of the dance: ask the men how they move in the milonga in sports shoes or classic Argentinean shoes, most likely you will hear about different preferences in the choice of music or the nature of the movement during the dance. Of course, only those who have been dancing for some time and have a small park of diverse shoes in their arsenal will feel this.
Therefore, the best advice is to have several pairs at your disposal and sell uncomfortable shoes, choosing only those that your feet react favorably to. In addition, shoes that are given a break from stress last much longer.
How to choose dance shoes: features and recommendations
How to choose dance shoes
Choosing dance shoes is not as easy as choosing casual shoes. Therefore, before buying, questions usually arise: what guides you when choosing the most comfortable dance shoes? Where to buy dance shoes? Is it necessary to choose it for each type of dance separately or are there universal options? You can find the answer to these and similar questions in this article.

Shoes for different types of dance
Sports ballroom dancing
Shoes for Latin American and European dances are very different.
Children up to 11 years old dance in universal shoes. Rating shoes for boys or rating shoes for girls are versatile dance shoes for training and performance. We have a huge selection of these dance shoes in our store.
If you need to buy shoes for sports ballroom dancing, you need to know what program you are going to dance. In the Latin American program, the partner uses a high heel (about 4 cm), girls usually use shoes for dancing with heels from 5 to 9cm, the shoes are tightly held on the legs thanks to the straps.
For European dances (standard), shoes with a small heel (about 2 cm) are used for the partner, and pumps for the partner. The heels of the ladies can be as high as in Latin. As materials, both synthetic and natural high-quality materials are used, emphasizing the expensive and elegant image of a dancer on the floor, but at the same time providing comfort of movement.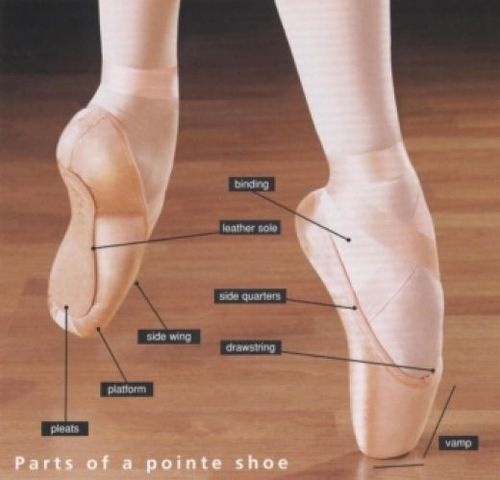 Ballet
Classical ballet shoes are definitely pointe shoes. Pointe shoes contain a rigid glass inside, which helps to keep balance during the dance, when the performer has to stand on his fingers. Pointe shoes are selected individually for each dancer and choosing them correctly is not an easy task. Pointe shoes are a type of dance shoe that is used only in ballet and nowhere else.
Ballet shoes are also used during the training process. Ballet flats are the most "universal" type of dance shoes that are suitable for both ballet and just stretching, choreography and almost any dance style as training shoes.
Ballerinas are usually white, pink, nude and black. Men usually choose black, girls can afford any, but still white and flesh are the most popular. Ballet shoes as dance shoes are one of the most common options. After them, you can already move on to more specialized shoes for the chosen dance direction.
Jazz
Jazz shoes can also be used for other types of dance (hip-hop, aerobics, rock and roll).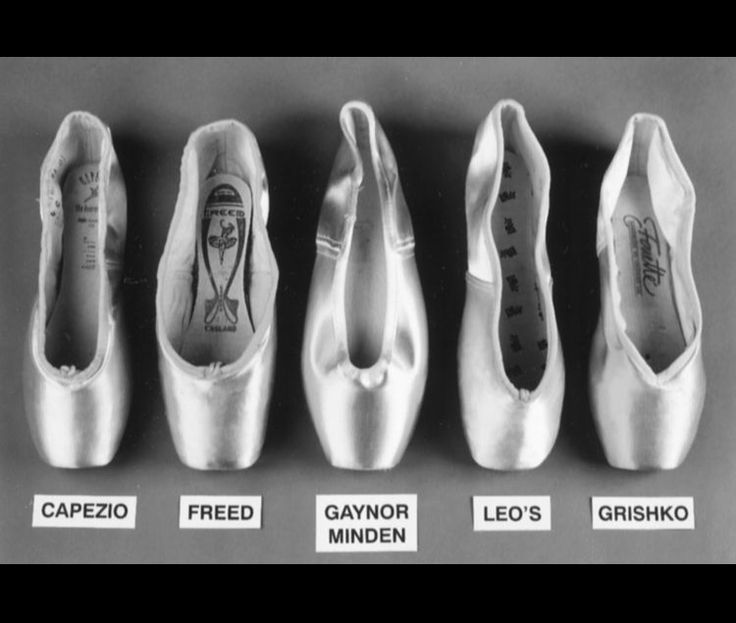 The heel does not matter - it can be both high and low. Open sandals and soft lace-up boots are also suitable.
Dance shoes must have a split sole so that the foot can easily perform any movement. Sometimes there is also a rubber sole - it provides additional grip on the surface.
Oriental dances
This type is usually characterized by barefoot performance. However, you can buy Czechs or ballet flats. They are often supplemented with decorative elements (they apply a pattern, add beads or rhinestones).
Rhythmic gymnastics
In our store you can buy shoes for rhythmic gymnastics - these are half-toes. In fact, this is half a ballet flat and an elastic band that wraps around the heel. These are professional footwear for athletes, which you can also purchase in our Komilfo store.
What should you keep in mind when buying dance shoes?
Choose a dance shoe that is more flexible and soft at the time of purchase - this is essential for many dance moves.
Do not choose shoes that are too big. Remember that shoes can stretch after a certain time. Therefore, after a few weeks, they can become too loose and fall off the leg, and this can lead to sad consequences.
Feet may not feel very comfortable in new shoes. Don't compare the feel to your old shoes or regular shoes. The task of dance shoes is to provide comfort and safety while dancing. The most comfortable materials are genuine leather and suede (nubuck).
If the dance shoes are suede or leather, do not forget to take care of them in time. Do not forget to buy special care products. So your dance shoes will last much longer.
Girls should buy strappy dance shoes. Thanks to them, the shoes will be securely fixed. It is important that the strap is long enough, otherwise it will be uncomfortable and cut into the skin.
In order for the shoes not to slip too much on the parquet, do not forget to use a special brush for shoes, which raises the pile on the sole of the shoes. This ensures optimal glide and floor feel. You can also buy professional brushes for shoes in our online store.
Do not forget that dance shoes wear out much faster than street shoes. Therefore, it should be constantly changed to avoid injury.
How to choose the right size for dancing shoes when purchasing them in the Komilfo online store?
When ordering shoes through our online store, you need to focus on your usual size. But we must not forget that too large or vice versa, small, the size can lead to falls, damage or injury during dancing. In addition, each manufacturer's size range may differ from the one you are used to. Therefore, consultation in our dance online store "Komilfo" is the best choice.
Komilfo shop cooperates with a large number of brands and suppliers of shoes for dancing or gymnastics. Among them: Galex, Aida, BD dance, Dancemaster, Odeon, Grishko. Our online store gives you the opportunity to purchase goods from many well-known and recognized brands that produce only high-quality shoes and offer a huge variety of materials from natural leather to natural or artificial lacquer, suede, nubuck, etc.