How much does it cost to hire dancers
How to hire a Dancer or Dance Act for your event, including how much does a dancer cost to hire, how much space do they need and more.
When it comes to live entertainment, Dancers and Dance acts bring an energy and excitement like no other. There are many different types of Dancers for hire, and that makes this type of performance highly adaptable – with the perfect dance act available for nearly any occasion or age group.
This guide will help you find exactly the right kind of Dancers for hire for your party, wedding or event, as well as covering how much it costs to hire a Dancer or Dance Troupe, how much space they will need, how long they will perform for and more.
You can search now for Dancers for hire in your area, or read on for ideas and inspiration.
What type of Dancer or Dance Act is right for my event?| Hiring a Dance Act for your Wedding | How much does it cost to hire a Dancer? | How long will a Dancer perform for?| Space, Venue & Set-up requirements for Dance Acts | How to book a Dance Act
What type of Dancer or Dance Act is right for my event?Ballet Dancers
Nothing can rival the romance of Tchaikovsky's sweeping violins in Swan Lake, or the timeless choreography of Marius Pepita.
Classical ballet is filled with lavish sets, sumptuous music and rich theatrical dramatisations of dark fairy tales. Ballet originated in Renaissance Italy and developed into a fully-fledged art form in France. It remains hugely popular, with productions of classic and modern ballets filling theatres and opera houses across the world to this day.
Ballet dancers train from an early age, working tirelessly to perfect pliés, jètés and arabesques until they can float effortlessly across the room, the embodiment of grace and beauty. Although they make it look easy and may be slight in frame being a ballet dancer requires enormous strength and control.
For sophisticated evening events, cocktail parties and receptions, hiring one or more ballet dancers will provide a spellbinding performance, captivating the audience with elegant routines. Many ballet dancers can also perform more edgy contemporary dance or jazz styles, so just let them know if this would be a better fit for your event.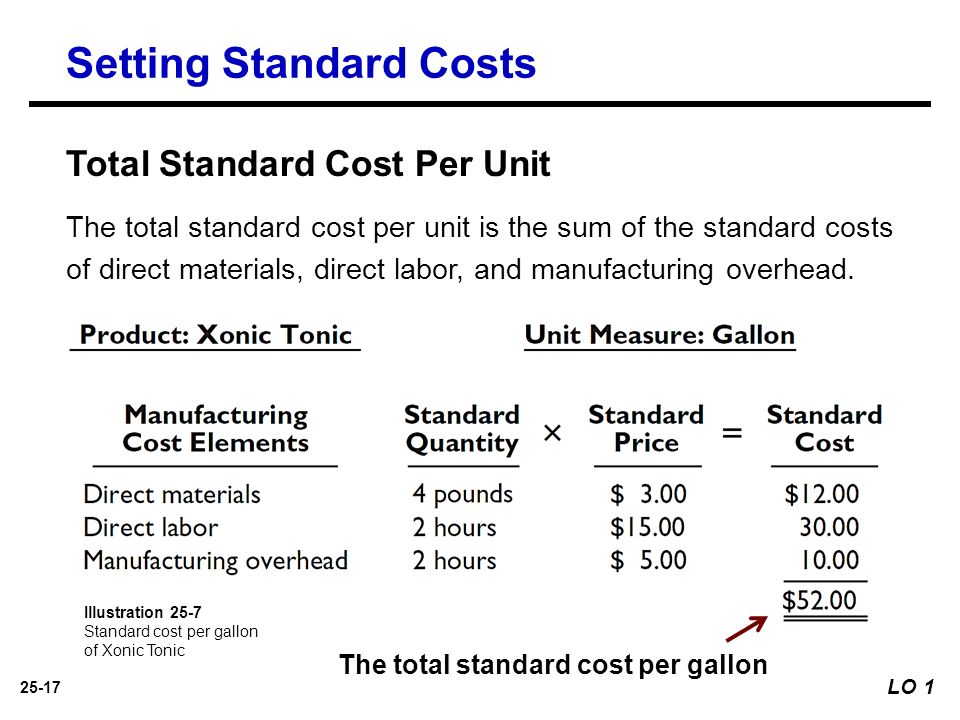 Ballet dancers can wear the standard tutu and ballet slippers or pointe shoes, or more contemporary dancewear and possibly bare feet, depending on what they will be dancing and what the booker would prefer. They can perform their own choice of routines, or tailor their costumes and music to encapsulate your chosen theme.
When you hire a ballet dancer they will add sophistication to a fundraiser, gala dinner, corporate function, VIP event or award ceremony and will certainly bring sparkle and romance to a wedding or anniversary celebration. For young dancers, a professional ballerina dancing up close will be a dream come true and make any birthday magical.
Take a look at our talented Ballet Dancers for hire. On their profiles you will find details of their experience and video showreels. You can also use the Contact form to ask them any questions you have and request a free, no-obligation quote.
Ballroom Dancers
Unless you've been living under a rock for the past decade, you can't have escaped the enormous rise in popularity of ballroom dancing, thanks in large part to the success of Strictly Come Dancing and Dancing with the Stars.
These TV dance talent shows have literally swept viewers off their feet and are watched by millions every week.
The appeal has a lot to do with the romance of partner dancing. Ballroom dancing is danced in pairs and involves structured routines that can take many years of training to master. Traditional ballroom styles include the Waltz, Tango, Foxtrot, Polka, Bolero, Paso Doble, Cha-cha-cha, Samba, Rumba, Merengue, Salsa, Jive and West Coast Swing.
These dances are full of drama and energy and are performed to wonderful music that will fill your venue with an electric atmosphere. Many ballroom dancers are happy to invite guests onto the dance floor after their performance, and some offer short, friendly classes where they teach a few basic steps and get everyone dancing as if they've been doing it forever!
Ballroom dancers are the epitome of elegance, they wear only the most exquisite, richly coloured costumes. The women's dresses are typically adorned with feathers, flowing skirts, rhinestones and sequins, adding more than a touch of glamour to any occasion.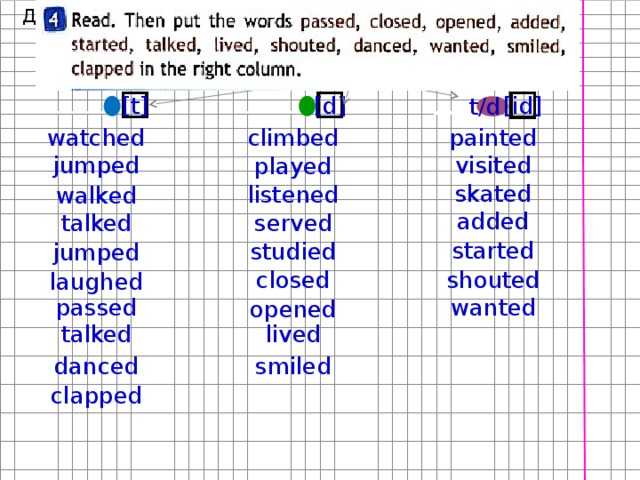 Hire Ballroom Dancers near you by searching and contacting available acts on Entertainers Worldwide
Belly Dancers
If you're looking for upbeat entertainment for an Arabian-themed party, celebration, festival or PR campaign, why not add a dash of mystery to the occasion with an exotic Belly Dancer?
The essence of Belly Dancing, which originated in the Middle East, is sinuous and sensuous movements with swaying hips. It is both a folk dance and a performance art. Basic moves include percussive hip drops and twists, fluid hip circles and shimmies and fast repetitive movements. The whole body is used to create dynamic and dramatic routines and the dance requires great control, particularly of the abdominal muscles.
Costumes are brightly coloured with lots of chiffon, scarves, beads, coins and jewellery. Some dancers also incorporate veil and sword shows into their routines! Belly Dancers often perform solo, either on stage or working around the room entertaining small groups, providing great walkabout entertainment.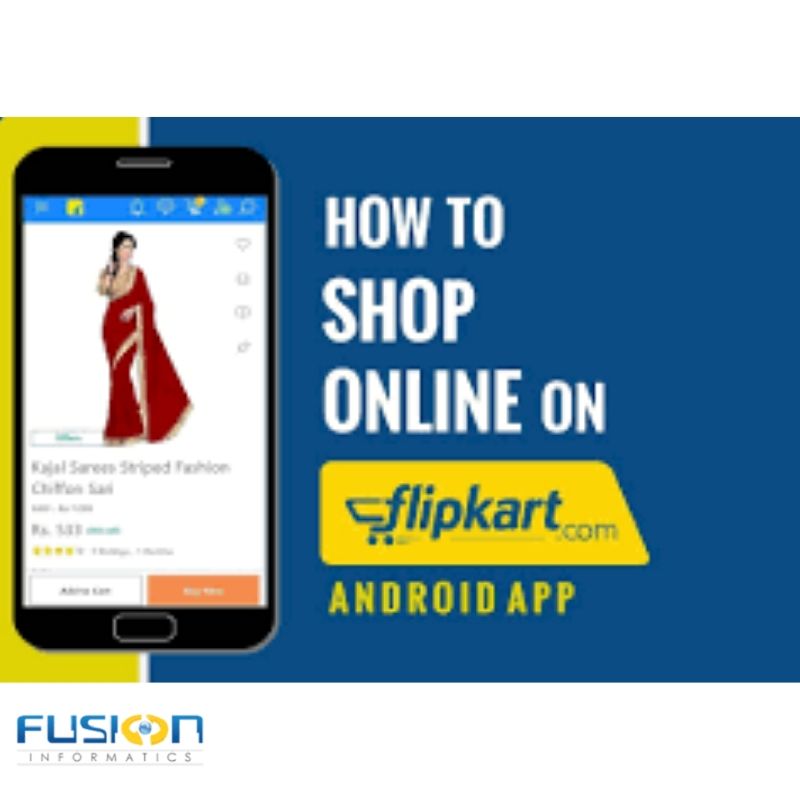 This will be an instant talking point and great for photo opportunities.
Dancers will often provide interactive entertainment, inviting guests to join in and have a go. This is a brilliant ice-breaker and creates a wonderful party atmosphere. Colleagues, guests, friends and family members will leave with a sway in their hips, a bounce in their step and a huge smile on their face.
Belly Dancing is an exotic and sensual dance form, but can also be suitable for children's birthday parties. Many performers offer family-friendly shows and fun taster classes. This is a great option for young dance fans or if you're looking for entertainment that gets the kids moving.
To fill your event with fun, glamour, colour and an authentic taste of Arabia, hire a bellydancer near you and make your event unforgettable.
Bollywood Dancers
Bollywood is the name of the Indian popular film industry, in which Indian classical and folk dancing is widely used, along with belly dancing and western styles of dance.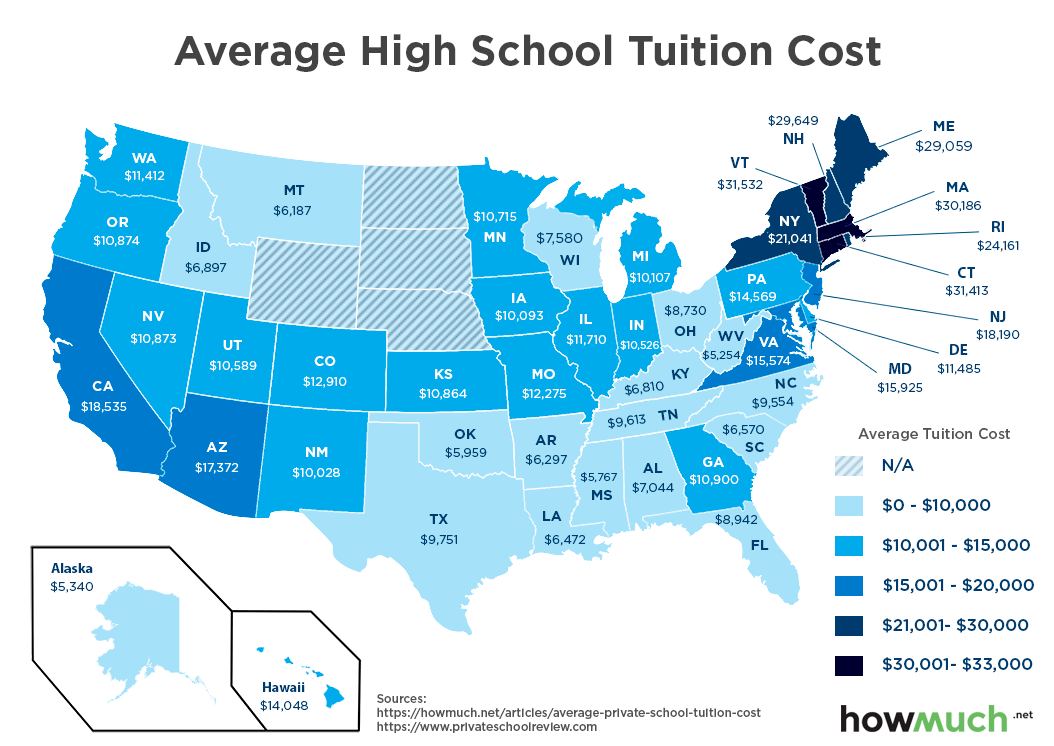 Bollywood dancers usually dance in a group, with numbers ranging from three to thirty including a live band, and they bring an irresistible element of fun to many celebrations.
While this form of dance remains popular at Indian weddings, it has become increasingly popular around the world for all kinds of events. Many Bollywood dancers will get guests involved too, with some even offering taster classes and workshops, guaranteed to liven up any event!
Wow your friends, family or clients with a flamboyant display of authentic Indian dancing, perfect for bringing glamour and sparkle to an after dinner party, product launch, VIP event or birthday party. Bollywood Dancers are popular at Sangeet nights, Mehndi parties, Diwali events, weddings and large scale corporate events.
Colourful costumes, infectious rhythms and high-energy dancing will bring the magic of Bollywood movies to life in front of your very eyes, adding energy and zing to any occasion and creating a vibrant atmosphere that people of all ages will enjoy.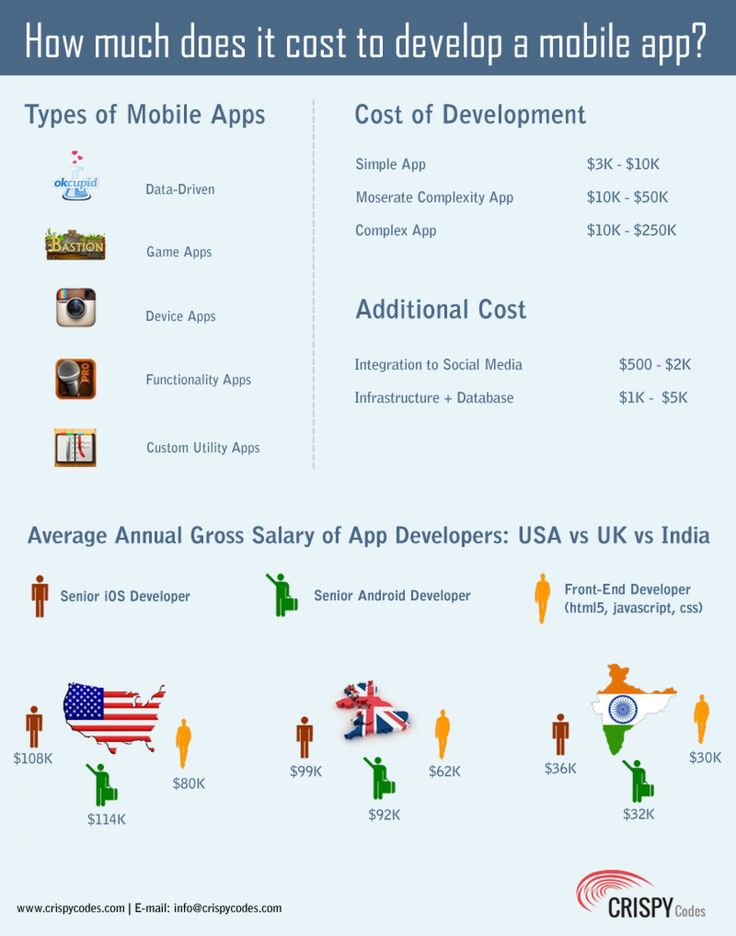 You can find Bollywood Dancers for hire near you by searching on our website. Transport your guests to the wonderful world of make believe and romance that is Bollywood!
Flamenco Dancers
For fans of Spanish culture, what could be better than hiring a Flamenco Dancer for your special celebration? Expect full, resplendent Spanish costume, dramatic hand clapping, percussive castanets and plenty of emotion with this powerful dance act.
When you hire Flamenco dancers they will perform solo or in duos or larger groups and will dance either to backing tracks of traditional Spanish music, or live Spanish musicians and vocalists. They can dance on stage or work around the room providing exciting walkabout entertainment. Their raw energy and lively routines are guaranteed to capture the imagination of guests young and old and create a fantastic party atmosphere.
If you're looking for authentic Spanish flair and passion to ignite an engagement party, birthday, anniversary, festival or trade fair, check out our fiery Flamenco Dancers.
You can find all the information you need on their profiles and even take a look at video clips of them performing.
Female Dancers
Female Dancers cover the whole range of dance styles, including ballet, jazz, tap, contemporary, hip hop, jive, Irish, burlesque, latin and ballroom, to name just a few. So whether you want a beautiful ballet performance of the Darcey Bussell variety, a jazz number in the spirit of Ginger Rogers or a commercial Beyoncé-style act, a professionally trained female dancer can deliver the exact entertainment your event needs.
Not only will a female dancer know their routines backwards, they will also look the part, dressed in authentic costumes complete with hair and make-up of the era, enhancing the theme of your event beautifully. Dancers also enjoying meeting guests after the show, providing mix and mingle entertainment and photo opportunities as well as encouraging people on to the dancefloor to really get your party swinging.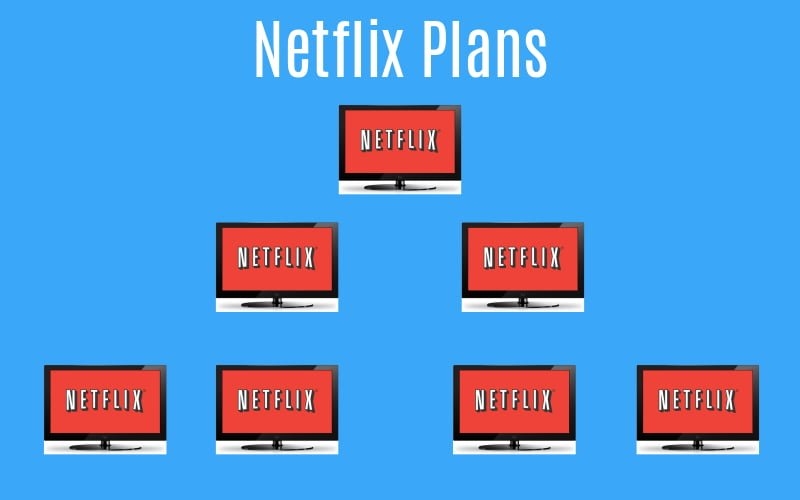 For a celebration with a 1950s theme, what could be more perfect than a female dancer with the Olivia Newton John moves of Sandy in the movie Grease? For a 1960s night, it's got to be Go Go dancing. Get down and funky with boogielicious 1970s disco struts, or go Hammer style with a bit of 1980s body popping!
Fans of the 90s pop scene will not be able to resist joining in with Madonna-esque vogueing or the ultimate party dance, the Macarena. For the urban hipsters among you, bring your party bang up to date with the latest hip hop and street dance moves.
Lovers of musical theatre will relish performances from The Rocky Horror Picture Show, Cabaret, Momma Mia or Chicago, while movie fans will go crazy for Dirty Dancing, Footloose, Step-Up, Saturday Night Fever, Flashdance or Hairspray. Whatever the theme, when you hire a female dancer, she will bring your favourite routines to life and lead the way to the dance floor in style. So kick up your heels and check out our versatile and multi-talented Female Dancers for hire.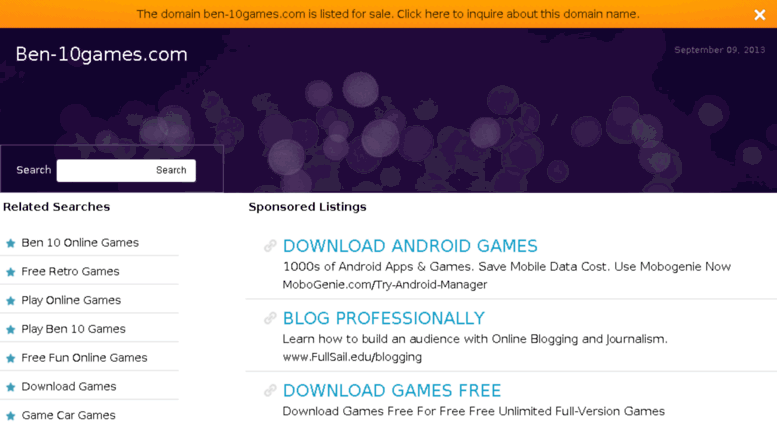 If you're looking for something a bit more edgy for a trade show, store opening or product launch, a female contemporary dancer will bring just the right mix of energy, artistic flair and originality to the event and is sure to draw the crowds. Or you could go all out and hire an entire troop of female dancers to portray cheerleaders and make a real song and dance about your company!
Are you looking for alternative entertainment for your hen do? Dancing is a great way to keep fit and to learn some fab moves along the way, so hiring a female salsa dancer or belly dancer will be great value for money and a lot of fun for everyone involved. The more daring among you could even give pole dancing a go!
Male Dancers
For slightly more unusual entertainment, why not hire a Male Dancer?
A Male Dancer can perform a hip-shaking Cha-Cha or Michael Jackson's Thriller. He can transport guests back to the 1940s with vintage jazz routines and swing steps, bust out hip-hop moves from the latest music video or lead The Loco-Motion.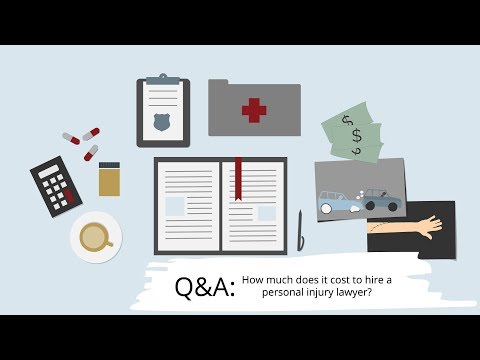 With a professional Male Dancer on stage, anything could happen!
Perhaps you'd like to try partner dancing and learn how to Tango. A male dancer can teach you how to dance like a pro. If you have two left feet and you're looking for a way to impress your partner or your friends, a male dancer will improve your dancing skills, your fitness and your confidence.
A male jazz dancer can enhance the theme of a vintage event, bringing the romance of Fred Astaire or the infectious energy of the jive. For a disco or 70s event, how about bringing your theme to life with John Travolta strutting, Saturday Night Fever style. If the 80s is more your time, evoke the era with some Michael Jackson moonwalking or a bit of break dancing.
Let a professional take over and show your colleagues how to dance at a work party, leaving do or end of year party. Looking for the perfect ice-breaker to wow your clients and customers? Hire a male dancer to do the twist and shake a tail feather at your corporate event.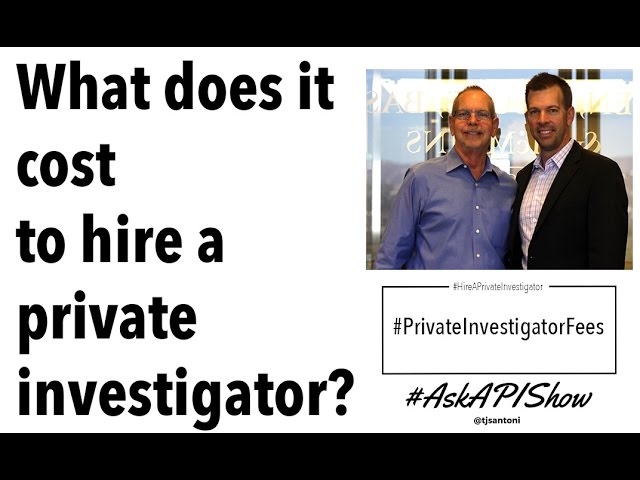 They will pull the crowds in at a product launch or trade show, dancing away to a backing track or a live band. Once the public are relaxed and having fun dancing, theyStreet & Break will be queueing up for your product!
If you're hosting a private party or birthday celebration, a male dancer can add excitement and loosen the atmosphere. They can be set up on stage to put on a real show, dance on a podium or strut their stuff in among the audience. Guests will get the beat in their feet and before you know it, everyone will be up on the dance floor. Check out our Male Dancers for hire to find the perfect act near you.
Street & Break Dancers
Break dancing originated in New York in the 1970s but it is now everywhere. The charts are filled with music acts that incorporate hip hop, street and break dancing into their live shows.
Break dancers perform a mixture of choreographed routines and freestyle dancing, often competing with each other, showing off their best and most physically demanding moves.
Feel the buzz in the room as they spin, jump, turn, twist and roll, their moves getting ever faster and more intricate.
Many commercial dancers have performed at big venues, on TV and in pop videos. They know all the latest choreography and if you're putting on birthday entertainment for a teenager or young dance student, your dancer can even teach a few moves!
Street and break dancers can bring their own selections of old school hip hop or the latest music tracks, or create song lists of your choosing, tailored to your event.
For up-to-date, energetic entertainment that will appeal to younger customers at a product launch, exhibition, or shopping centre, take a look at our Street & Break Dancers for hire.
Dance Acts
This category covers dancers and performance troupes specialising in all styles, from Ballet, Belly Dancing, Bollywood and Burlesque to Contemporary, Jazz, Street, Latin and Irish dancing. Not to mention Hawaiian hula, Chinese fan veil, Cheerleader pom squads and LED dance acts!
Whatever your event or chosen theme, you can find a Dance Act to match, whether it's a vintage or cabaret-style celebration, an 80s night, a Christmas party or a commercial video shoot.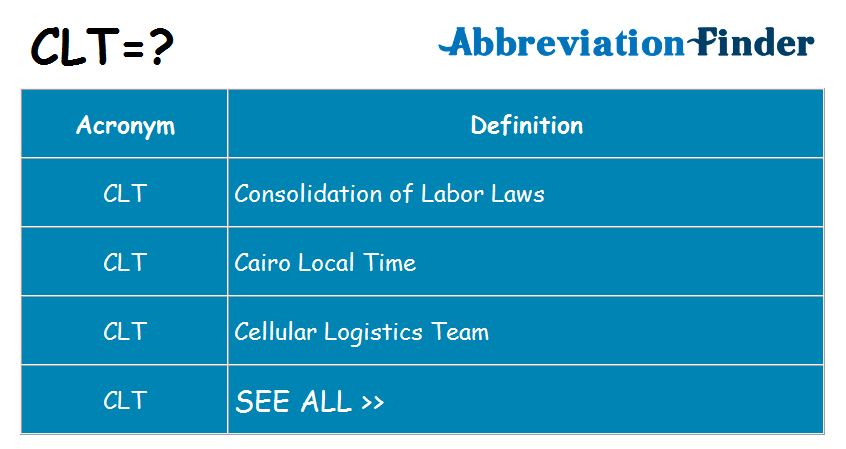 Dance Acts perform at a wide range of events, including corporate functions, birthday parties, festivals, community events, galas, award-ceremonies, charity fundraisers, shopping centres, product launches, exhibitions and trade shows.
They will dance choreographed routines to music, adding bags of energy and a dynamic element to your event. Many also offer taster classes, which are always fun and are a great way to break the ice and get people interacting; perfect for parties, workshops and team building days. Lots of laughter is guaranteed and even less coordinated, novice dancers are made to feel at home on the dance floor.
For dramatic impact and an element of surprise, you can hire a Flash Mob. This is a group of dancers who will create a routine perfectly suited to your event. Just when your guests least expect it they burst out of the crowd and start dancing!
Flash mobs are available in all dance styles and can tailor their costumes, music and routines to enhance your particular event theme.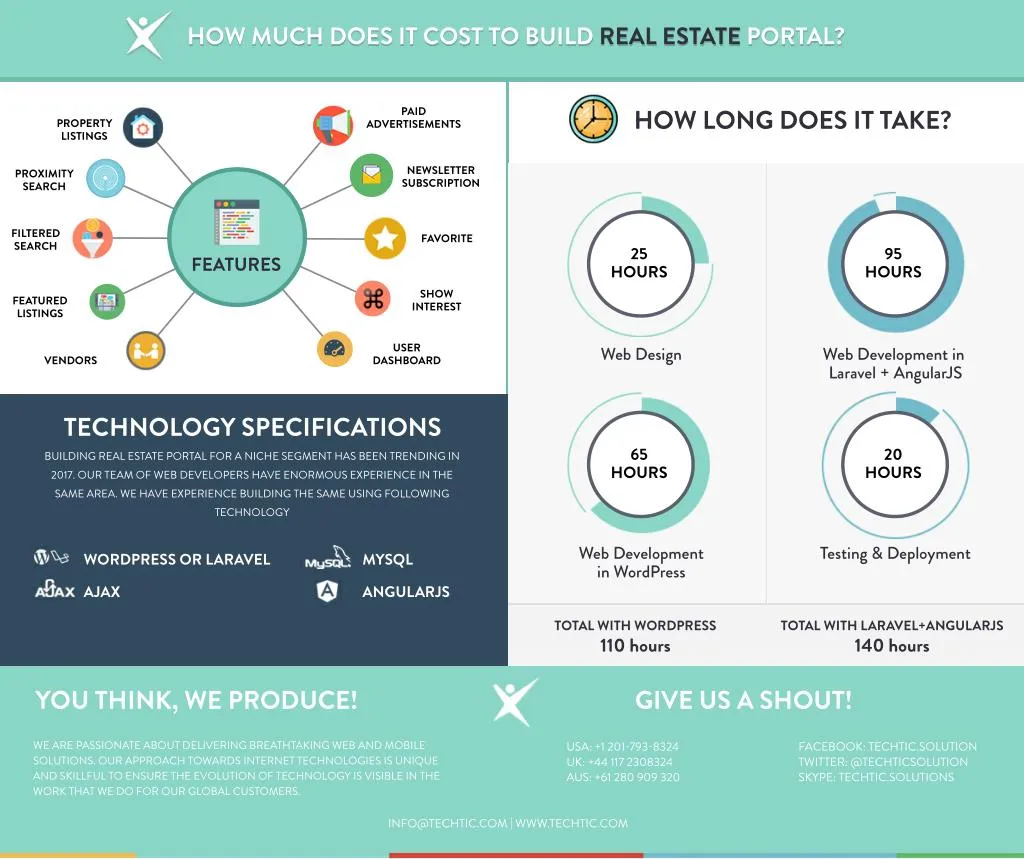 They work extremely well at trade fairs and promotional events, where they always draw a crowd. They can even wear branded clothing showing off your logo or message.
Check out our range of Dance Acts for hire here at Entertainers Worldwide and find talented dancers in your area.
Still not found what you're looking for? Check out our Other Dance Performers.
Imagine a highly-trained, professional performer dancing an original routine to your favourite ballad or jazz song, or a ballet dancer performing graceful moves to beautiful music, specially selected for your ceremony or wedding breakfast. What could be more romantic? And what better way to entertain your guests. A vibrant, stunning dance show will bring magic to your celebrations, making your day one that you, your friends and family will cherish forever.
For a classical, elegant addition to your special day, you could hire a ballet dancer. They can perform well-known set pieces or their own choreography, accompanied by either a high-quality backing track of your chosen music, or live musicians.
If you would prefer a more contemporary feel, there is the option of a more modern style of dancer. Without the traditional pointe shoes and tutu, they will bring a more earthy, artistic feel to your celebrations.
Perhaps your wedding has a glitzy Gatsby theme, in which case how about flapper dancers or a performance troupe busting out the Charleston, or a tap dance, to your favourite jazz numbers? If your budget doesn't stretch to a group of dancers, hire a solo Male or Female Dancer. Individual dancers all offer their own ranges of dance styles and each will make a strong impact at your wedding, whether it's graceful and timeless ballet or contemporary performance, a jazz routine or an Irish jig!
Belly Dancers and Bollywood Dancers are hugely popular at Middle Eastern, European, Indian, Arabic and Asian weddings as well as hen, mehndi, henna and kina parties. With vibrant routines, colourful outfits and sensuous moves, they never fail to liven up proceedings and get everyone dancing.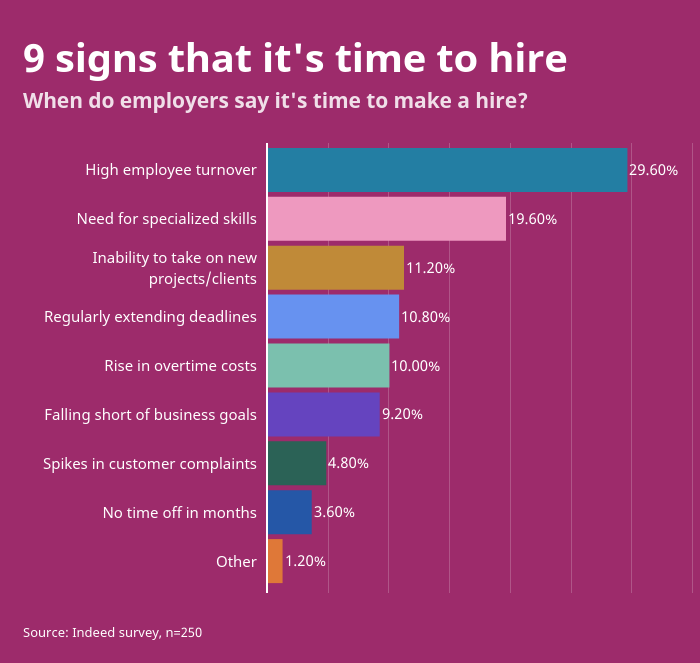 A male dancer or dance duo can perform romantic ballroom or slow dancing, to ease guests into the evening reception after the first dance. For a rip-roaring atmosphere during the reception itself, a troupe of party dancers would inject some serious energy! Whatever kind of dancer you chose, they can take song requests and tailor their performances to your special day.
Some dancers offer private lessons ahead of your wedding day, to teach you the perfect routine for your first dance, so if you'd love to amaze your friends and family with moves they didn't know you had, enquire about this option.
To break the ice and give your wedding guests a real treat, how about hiring a Flash Mob? Flash mobs prepare high-energy routines in any style, from jazz to hip-hop, appearing out of nowhere and surprising the crowd with electrifying performances, sure to get your party started!
Find out more about the wonderful possibilities for adding enchantment and romance to your wedding day and take a look at our dazzling Dancers & Dance Acts for hire today.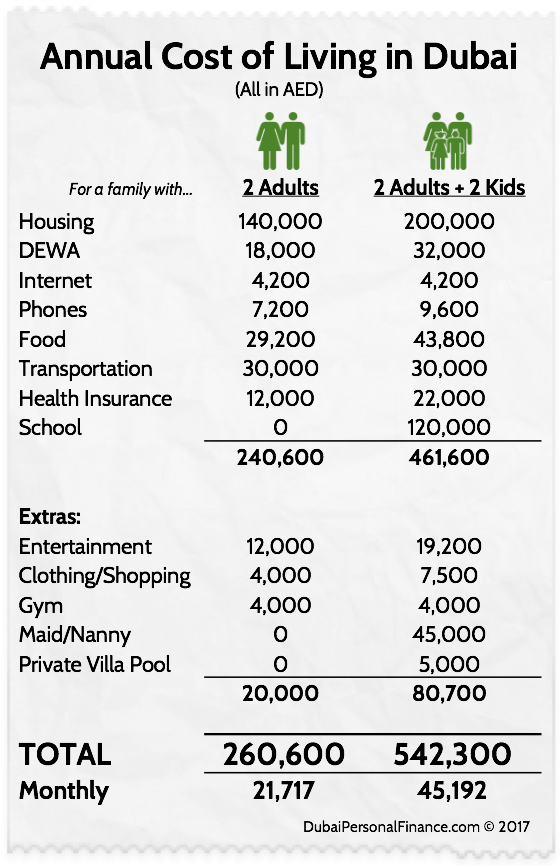 And if you need more inspiration take a look at our Home of Wedding Entertainment page, where you'll find plenty of inspiration and ideas, and everything from Wedding Inspiration Videos and Wedding Checklists to Wedding Ceremony and First dance Playlists.
How much does it cost to hire a Dancer or Dance Act?
Dancers are trained, skilled professionals who have studied for years to master their craft. They provide high-quality entertainment and when setting their fees, they have to factor in creative preparation, costumes and rehearsal time.
Prices will vary depending on the level of experience of each act, travel time to your event, the event and show type and the number of dancers performing. Here is a rough guide to the basic price ranges for standard packages:
Solo Dancer: £150 – £300+ in the UK ($150 – $300+ in the U.S. and 170 € – 340+ € in Europe)
Dance Duo: £300 – £1500+ in the UK ($300 – $1500 in the U.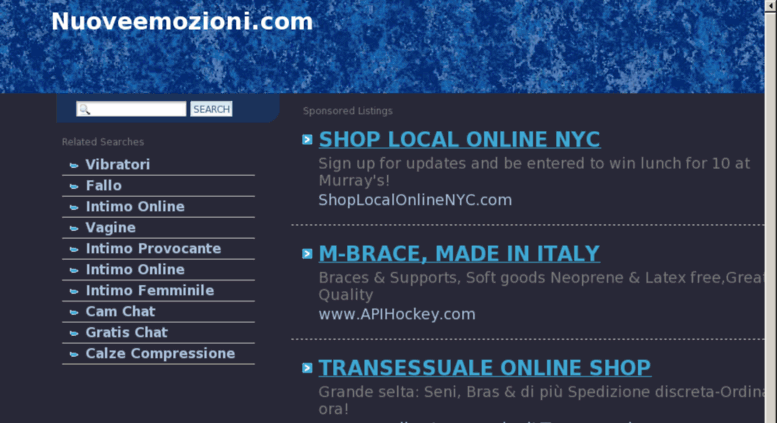 S. and 340 € – 1700+ € in Europe)
Dance Trio: £450 – £1500+ in the UK ($450 – $1500 in the U.S. and 500 € – 1700+ € in Europe)
Dance Act 4-5 Dancers: £1000 – £2400+  in the UK ($1000 – $2400+ in the U.S. and 1100 € – 2700+ € in Europe)
Dance Troupe 6+ Dancers: £1500 – £2500+ in the UK ($1500 – $2500+ in the U.S. and 1700 € – 2800+ € in Europe)
Like most entertainers, Dance Acts tend to charge more at key times of year such as Christmas and New Year's Eve. Equally, bespoke performances tailored specifically to your event and longer performances will cost more than standard shows.
As with booking any act, it's worth paying for a reliable performer who will turn up on time and deliver a great evening's entertainment. See our Essential Tips below for information on booking terms and conditions.
Our entertainers' directory is the perfect tool to help you find the right Dancer or Dance Act for your budget.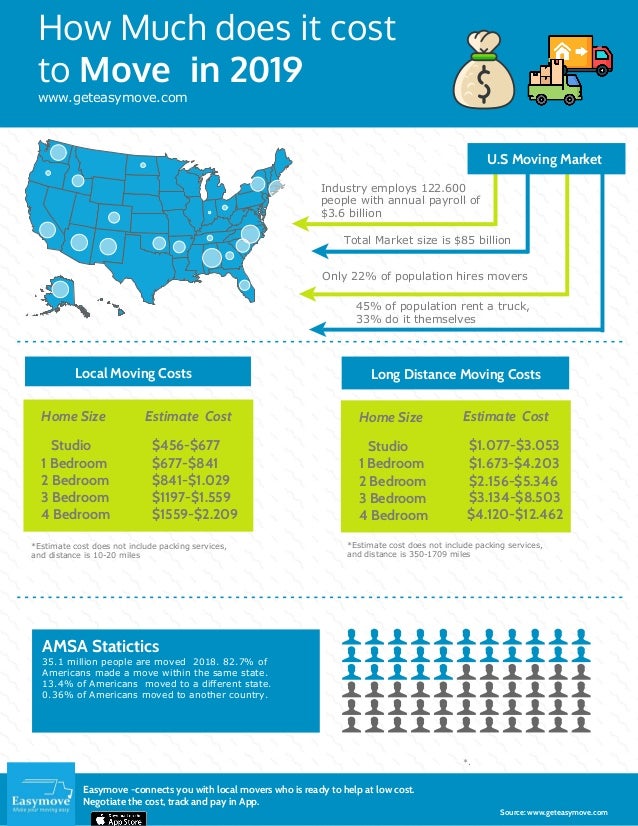 You can easily search for the best acts in your area and message them directly. Some acts even include a rough price guide in their profile. Since prices do vary widely, depending on the act and the event, we recommend getting in touch with your chosen performer for a completely free, no-obligation quote.
How long will a Dancer or Dance Act perform for?
Dancers can tailor their performance times to suit your event, whether it be a short and fast-paced 15 minute set or longer and multiple sets for bigger events and weddings. Here are some examples of single dance set lengths:
Solo dance performance: 3 minutes to 20 minutes
Group dance: 2 x 5 minute routines
Full cabaret or troupe production: 45 minutes to 3 hours
Taster class: 1 hour
Sets may be split into two or three short performances. Longer packages will typically involve more routines, mix and mingle time with guests, time for guests to join in, and possibly more dancers.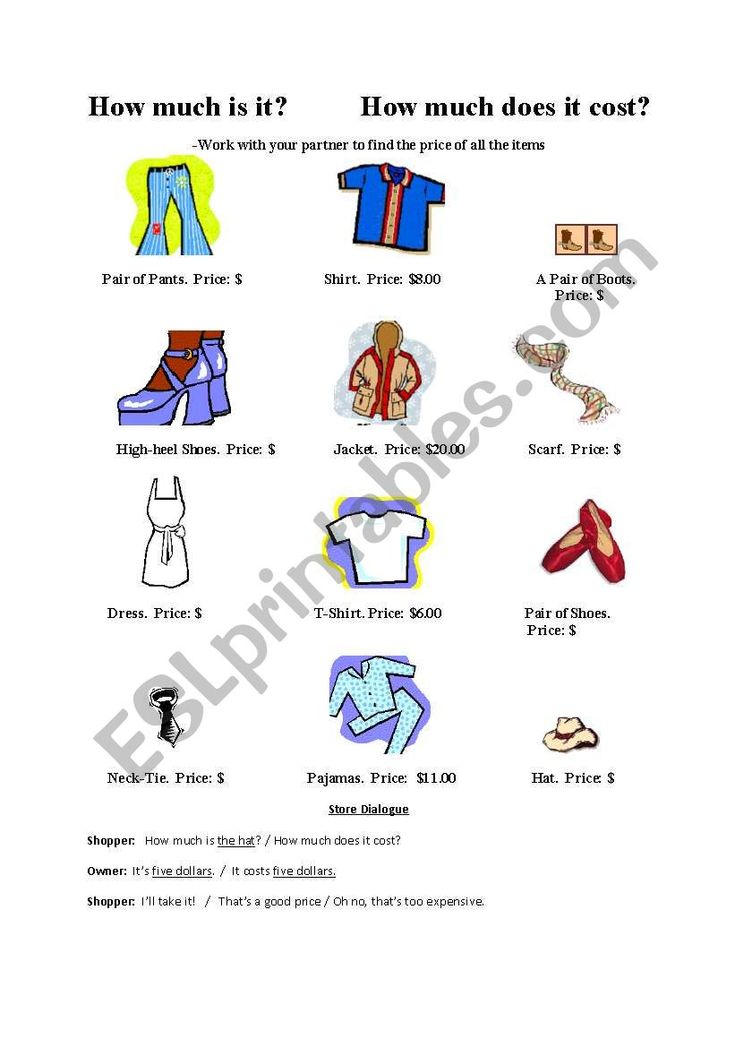 set up & stage requirements for dance acts
Flooring
Dancers will need a smooth, flat surface area on which to perform. It should be free from furniture, pillars, cables, low overhead beams and other obstacles. Ideally there will also be some wing space at the sides of the stage for high-speed entrances and exits.
Vinyl or sprung floors are ideal for dancers as they absorb impact when landing on the ground. If the floor is wooden and your performer will be dancing barefoot, the area should be checked for splinters and protruding nails.
Stage Size
The amount of performance space required depends on the style of dancing, the number of dancers and the type of show. Here is an outline of minimum performance space required:
Solo Salsa or Tap Dancer: 4m x 4m
Solo Ballet or Contemporary Dancer: 6m x 4m
Dance Couple: 7m x 6m
Dancer Trio: 8m x 6m
Four or more dancers: 9m x 6m or more
If your guests will be dancing, they will need sufficient space to move safely and comfortably.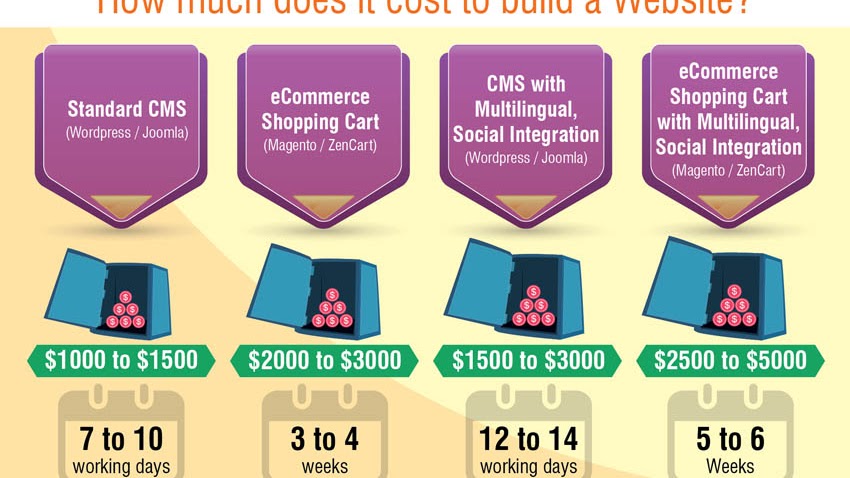 You should allow 1.5m x 1.5m per person and 3m x 3m per couple.
Hired dancers may require access to the performance area ahead of the show, in order to check the space and make any necessary adjustments to the performance.
Equipment
Most dance acts do not provide their own lighting or PA, although some do. Dancers will usually bring their own music, so make sure there is a facility to play it. As with any entertainment booking, any electrical equipment used should be PAT tested and operated by trained technicians.
Dancers and dance troupe captains will want to hand music to the DJ or sound technician (if this has not been arranged separately) and go over how to cue the set.
As always, the best advice we can give is to ask your act or acts about their set-up requirements before booking, as space, equipment and set-up requirements will vary from act to act.
For more practical information on how to book a Dancer or Dance act through our site and information on contracts, insurance, cancellation and more, read our Booking Information FAQs.
How to book a Dancer or Dance Act
Booking a Dancer or Dance Act is easy with Entertainers Worldwide. You can search through dancers for hire, view their profiles and read their all-important reviews. Some of our listed acts also include video samples of their performances.
Once you've found the act you want to book, simply use the contact form on their profile page. We are not an agency, so you can deal directly with your chosen group, with no booking fees or commission to pay.
This entry was posted in Party Ideas, Baby Showers, How To Hire Entertainment Guides, Uncategorised, Wedding Entertainment Ideas!, Advice & Tips, Artistic Entertainers, Birthday Party Entertainment Ideas!, Children's Entertainers, Children's Entertainment, Christmas / Xmas Party Entertainment Ideas, Corporate Entertainment Ideas!, Which Type of Entertainment Should you Hire?. Bookmark the permalink.
Hiring Dancers - How much does it cost to hire dancers? -
When you're planning an event or special occasion, managing your budget can be a difficult task.
It's useful to have an idea of how much the different elements of your event will cost so that you can begin to piece together your ideas.
So how much does it cost to hire dancers? How can you be sure you are getting a fair price if you have no knowledge of what hiring a dancer should cost?
As a rough guide, prices generally start from around £225 + VAT per dancer but the truth is, the cost of hiring dancers can vary depending on a number of factors, especially as every performance we provide is tailored to your specific needs.
Confused? Don't be!
Here are 5 factors that affect the cost to hire dancers. Find out how you can make these variables work in your favour to help you get a fantastic performance that fits your budget!
1) The price varies depending on the type of dancers you want to hire.
There are some genres of dance that get more frequent bookings, especially those for popular party themes. For example, Gatsby Dancers, Vegas Showgirls and Break Dancers are popular choices that are booked on many occasions throughout the year.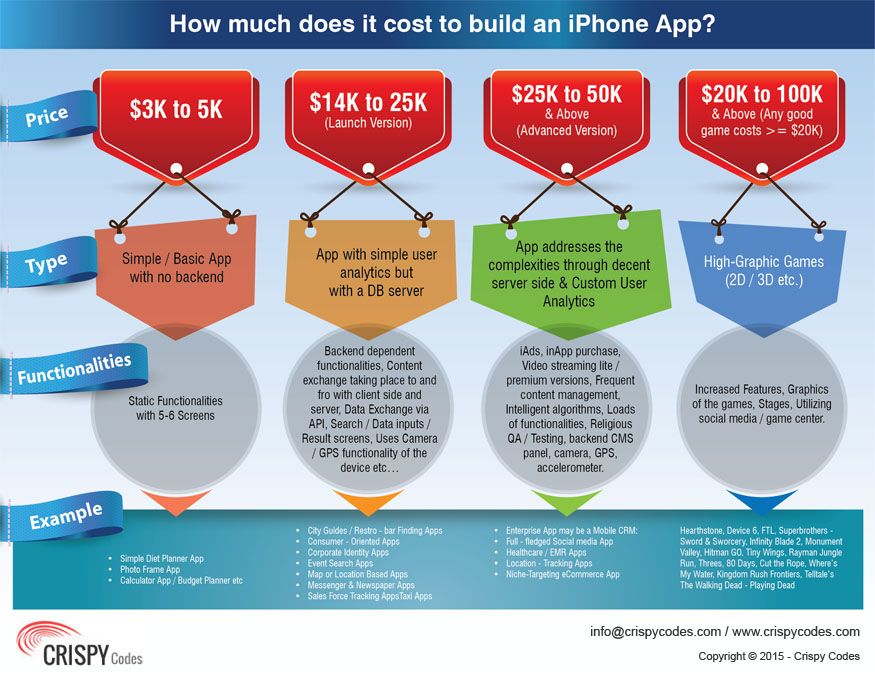 This means that we have a large pool of dancers in these styles who are prepped and ready-to-go and we can guarantee availability for your event date.
If you require a dance style that is slightly more niche and unusual it can come at a slightly higher price. For example, our Cossack Dancers are exceptional in their field, but there are less of them in the UK , therefore they are more in demand and this is reflected in the price.
2) A personalised and bespoke performance can increase the cost to hire dancers.
Would you like to book one of our fantastic pre-choreographed and rehearsed performances or are you looking for something more bespoke and personalised? We have a wonderful choice of routines and costumes for each genre of dance that are set to pre-selected music.
If you would like us to create a new performance, set to music of your choice or in costumes specially sourced to match your vision, that's not a problem! We absolutely love to do this and get creative in the studio to make something unique for you and your guests.
 Creating bespoke performances such as tailor made flash mobs, does incur a slight price increase to cover the extra rehearsal time required with the dancers and the choreographers fee.
3) Consider the duration and number of performances you would like.
Our dancers can provide a whole host of performance options, from a welcome dance performance at the beginning of dinner service, to a full 1 hour production show!
The duration and number of performances required will be reflected in the cost to hire dancers. We will always tell you what our usual offering is for that particular dance style and you can decide if you would like to extend or add on any extra appearances. For example, our Samba dancers usually perform 2 x 10 minute shows, but we can add on an extra set or a fun interactive Samba dance class if required!
4) The location and timings of the performances can affect the cost of hiring dancers.
When figuring out the cost to hire dancers for your event, we have to take into account the travel time and expenses to get to your venue.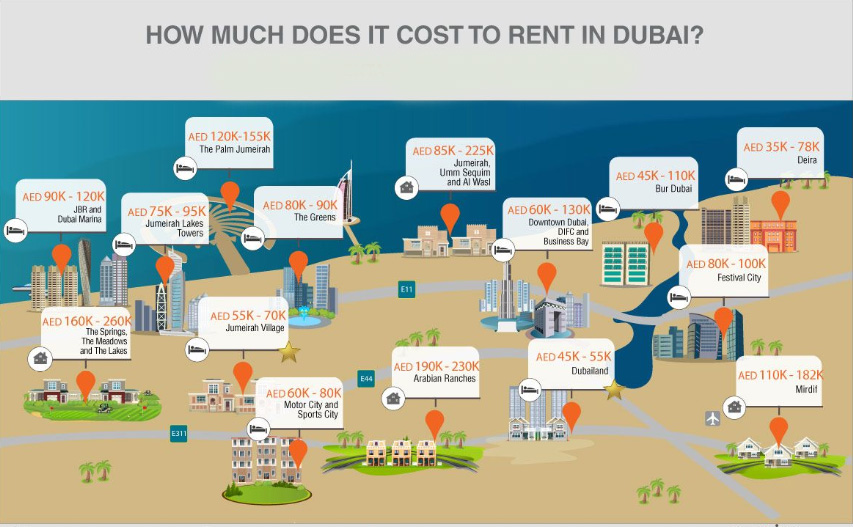 We do not charge travel expenses for venues that are within London Travel Zones 1-6 but there will usually be a charge for fuel for shared cars or trains outside of this area. For events outside of London, we try to use dancers that are as local as possible, without compromising the quality of the performers.
It is worth remembering that if the dancers are required after midnight, or past the time when tubes are trains are easily accessible, we may need to request additional travel expenses or even overnight accommodation in some instances.
5) The cost to hire dancers can vary depending on the dancers' level of talent and also where you are hiring them from.
It's true that prices will vary and you will no doubt come across a range of costs whilst researching.
There are industry standard minimum fees that experienced professionals will not go below, so if you are being offered a performance at a seemingly cheap price, the chances are you will be disappointed with the standard of dancer that you receive.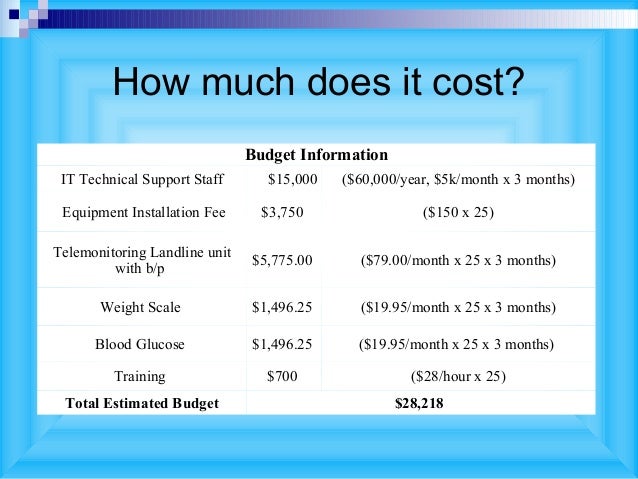 Hiring dancers from 'middle-man' agencies can also increase costs as you are paying for their commissions, which can sometimes be part of a chain of agents, with the actual talent receiving a fraction of the fee you are paying.
We work directly with the talent we provide and know our dancers personally as they undergo an audition process to work for us. We also create the acts in-house so you can be sure you are always getting the best  quality performance at the best possible price.
How can you use this information to help you get the most for your budget?
If you are working to a more restricted budget, consider choosing a popular dance style with minimal bespoke/personalised elements and schedule the dancers to perform at a time that doesn't run too late to help keep any travel expenses low. You can also consider more atmospheric appearances, with the dancers performing freestyle sets on the dance floor and interacting with guests, rather than performing a set choreographed show.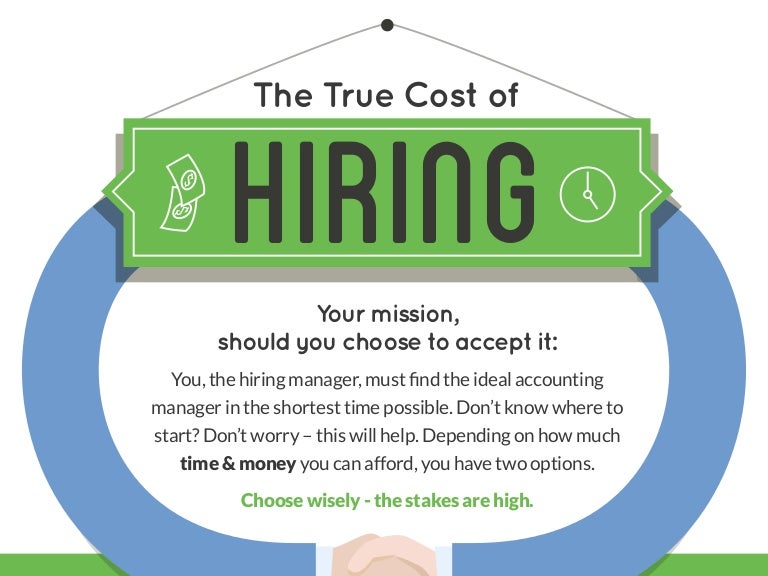 The best way to hire dancers at the right cost for you, is to simply tell us the budget you have to work with. It's the quickest and easiest way for us to make valid suggestions that will work for you and we can advise you on how to get the most out of your funds with some fantastic entertainment!
Our blog post, '5 Reasons To Hire Dancers For Your Event' gives more insight into how to get the most for your money when hiring dancers to enhance your event!
Take a look at our dance styles and popular themes pages for inspiration and contact us to discuss how we can create an entertainment package that works for you.
Back To Blogs
The cost of dancers' services for the holiday
Master
Alisa
March 3, 2022, Butovo, Dmitry Donskoy Boulevard, Annino, Starokachalovskaya Street, Skobelevskaya Street, Lesoparkovaya
Oriental dances, Caucasian dances., Event, performances: birthday.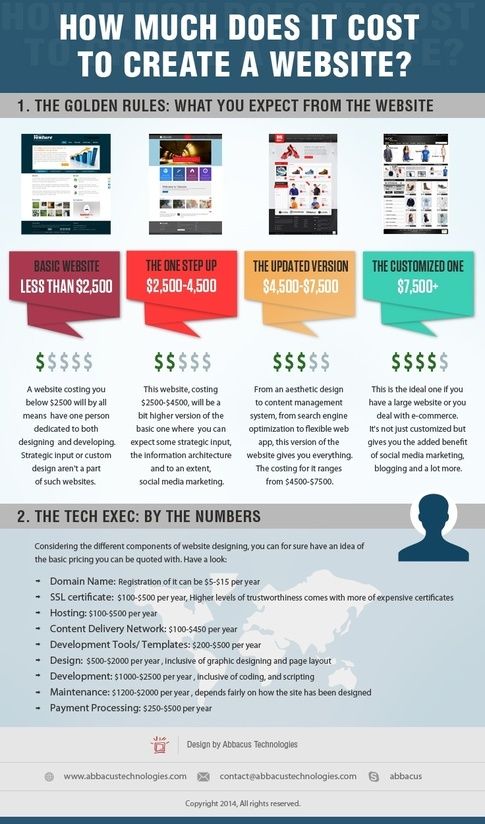 0.5 hours.
Review 5+
I liked absolutely everything! Very pleasant, tactful, intelligent girl! A real oriental princess! Punctual! There were 3 dances and to be honest, I did not expect that there would be a new costume for each dance. All the costumes are very beautiful, the props are amazing. Dancing is bright, bewitching, all guests ...more
could not take their eyes off! Alice lit the audience at 100%. Work with the hall and the public for five with a plus, no, for 10 with three pluses. In general, I can't even find words for how cool Alice dances and how pleasant she is in communication. I highly recommend her to everyone!!! For all the following holidays for dancing only to Alice! Thank you very much!
—
Ekaterina
Master
Anna Zhludova
June 6, 2021, Podolsk, Zheleznodorozhny
Oriental dances, Indian dances, Brazilian dances.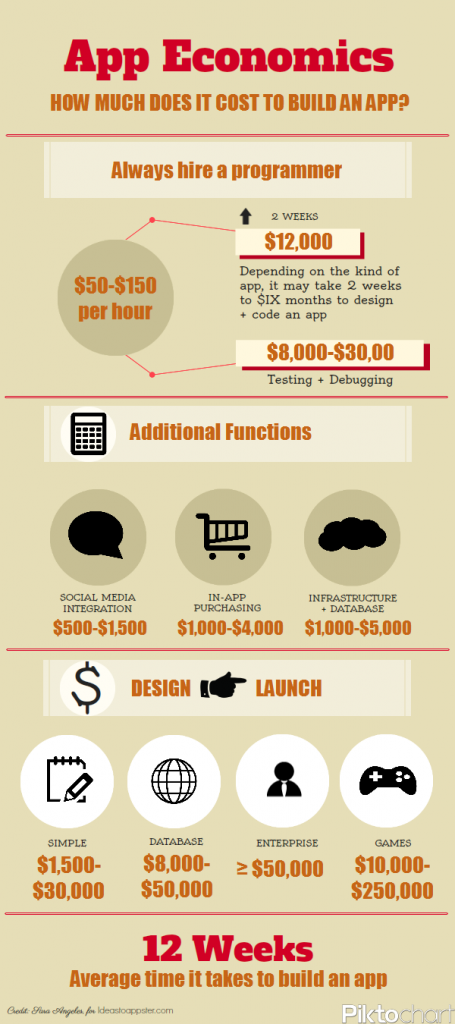 , Event: birthday., Performance duration: 30-40 min. - 60 years. There will be mostly adults and maybe a couple of kids. Until we decide, we will celebrate inside the building or on the veranda. The veranda is being built, almost completed., It will be necessary to discuss what dances and how to turn on the music., Plus, if it is possible to add interactive with guests or some kind of humor, it will be great, but this is not necessary.
Review 5+
We absolutely loved Anna's performance at the party!!! (Dad's birthday). Anna, thank you very much!! You are very charming and dance beautifully <3 I chose somehow intuitively and Anna immediately wrote to me. We easily agreed on all the details, in general, there was confidence that everything would go as it should. I ...more
really liked the costumes and the dances themselves. It was interactive with the guests and the birthday boy. Something new was happening all the time and it was interesting what was next.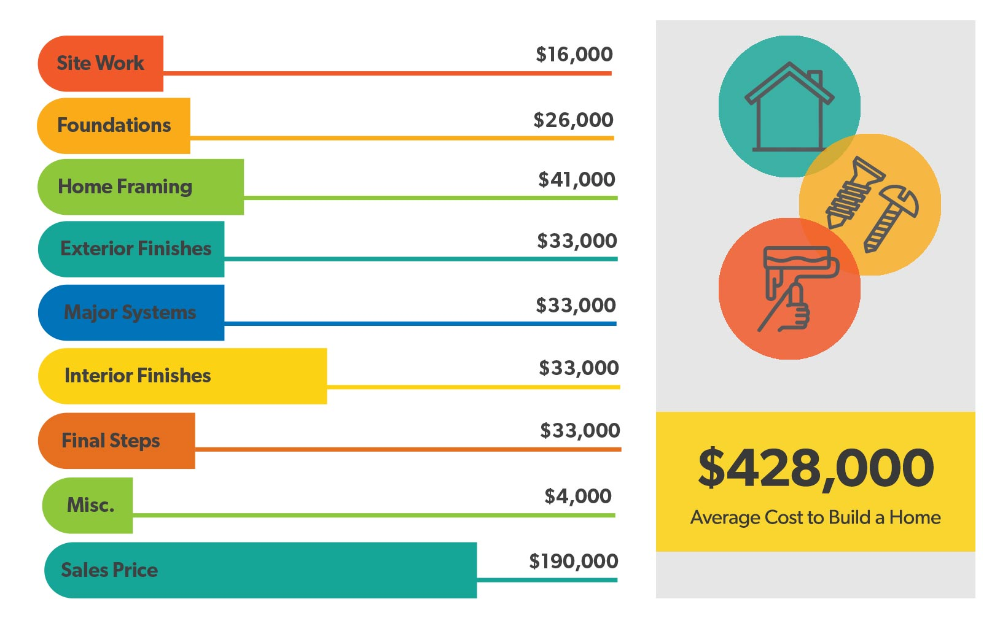 I think the guests also really enjoyed it. Just got a charge to celebrate further. In my opinion, what was needed for the anniversary turned out to be like a holiday within a holiday! It turned out very bright and incendiary!! Naturally, the most important thing is that the birthday boy really liked the surprise :))) I think it turned out very cool !! Thanks a lot!! <3
-
Daria
Master
Lyubimova Arina Olegovna
June 12, 2021, m. Savyolovskaya
Event: Help in the creation of the number and performance on scenes, duration of performance: 3.
Review 5+
Arina, Arina, Arina, thank you very much, it was powerful and cool, in a very short time Arina staged the number, sent a video of the rehearsals, also came late to the general rehearsal before the event, and on the day of the event she was there and supported, and the number, the number turned out to be the hottest and fiery from .
..more
all appearances . I highly recommend the master of his craft, with respect Lavrenty.
—
Lavrentiy
Master
Show-ballet Cranberry
February 15, 2022, Rostokino metro station
Show-ballet, variety show, Event: birthday, Duration of performance: 1 hour, For a birthday in a cafe We are looking for a dance group, 2-3 girls. We need a beautiful dance and involve the birthday boy at the end, you can also guests. Not vulgar/naked costumes, not the East! , Preferably Kan-kan dance or something bright groovy well-known, All congratulations for 7-10 minutes, Offer your cost, we are not very oriented in prices.
Review 5+
We liked everything, thank you! The girls are beautiful, slender, they set the dance floor on fire with a can-can! On the day of the performance, we changed the restaurant, but this did not become a problem for them, they calmly reacted! The birthday boy was satisfied, he really liked the surprise with an unexpected transition from a slow dance to a fast one (not .