How much do gogo dancers make an hour
8 things to know when considering becoming a go-go dancer
Go-go dancing might seem like an easy job. You just get in front of people at a club or party and dance, right? Wrong. There is so much more to it than just moving around. As a former go-go dancer I learned the hard way that it takes more than just looks and moves to succeed. But after figuring it out. I made good money and enjoyed the experience. Here's what you need to know before becoming a go-go dancer.
1.Train for the Job
Dancers can dance up to 4 hours at a time. Cardio workouts help build endurance. Photo credit: Jeraldine Ramos
Practice dancing and do lots of cardio. Endurance is needed because go-go dancing involves dancing with high energy for long periods of time. If you're not used to this type of physical workout you'll tire out easily. You also might also have difficulty breathing and wake-up sore the next day.
2. Take dance classes
Youtube videos are very helpful when learning how to dance or new dance moves.
Photo credit: Jeraldine Ramos
In go-go dancing you don't get to choose what music you are dancing to. The DJs play whatever music they want depending on how the crowed reacts to the mix. The music may change tempo and even style. A go-go dancer must be able to improvise moves depending on the music that is being played. Dance classes or even watching Youtube videos can help you learn different ways to move your body and how to dance to different tempos without looking silly.
3. Connect with go-go groups
Diable Chaton (El Paso/ Las Cruces go-go group) and I, go-go danced when Kaskade a well known music producer and DJ came to The Plum City Lounge in El Paso, Tx. Photo by Mario Arizpe
Go-go groups help dancers find gigs. Check out the go-go groups in your local area, through Facebook, Twitter, and Instagram. What they post online can give you a glimpse on what type of venues they perform in, if they get a lot of gigs and if they perform for well-known DJs.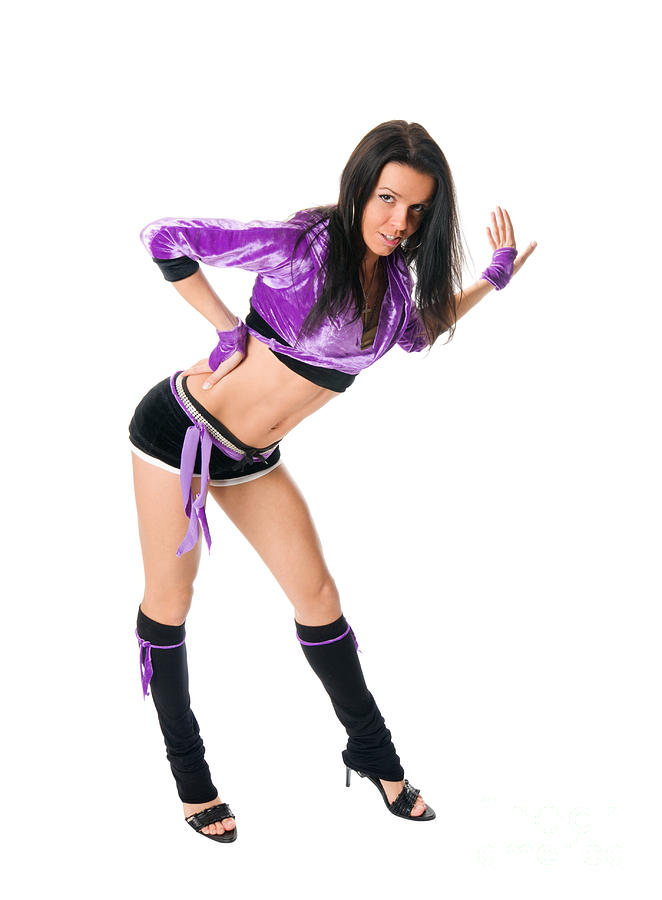 Pictures can also show you what types of work they do so you can know what to expect. You don't have to connect with a group. You can work as an independent go-go dancer and track down jobs on your own.
4. Think like a businessperson
Knowing how to negotiate can get you high paying gigs. I was once paid $100 for thirty minutes of dancing through negotiating. Photo credit: Jeraldine Ramos
When considering a job you need to know how to negotiate your pay according to how much you will be working and how much you will need to be investing in costumes, hair and make-up. Get everything in writing. Having a written contract helps make sure you get paid for services provided. Go-go dancers can earn between $10 to $100 an hour depending on what they negotiate. I have been able to get high paying gigs through negotiating.
5. Promote yourself and the venue
Promoting can not only get people to go to the venue but also get you more jobs while establishing yourself as a go-go dancer.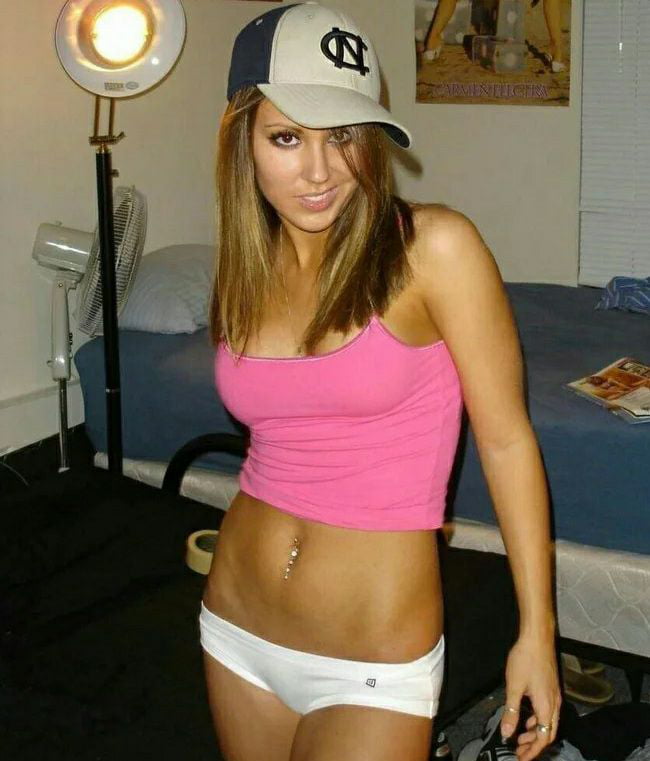 Photo credit: Jeraldine Ramos
You can promote yourself and the venue using social media sites like Facebook and Twitter. Letting people know what days you are available for bookings and when and where you will be dancing is one way of promoting yourself. Promoting yourself and the venue can help you establish your name in the industry and possibly get you more jobs because it shows you can help bring in a crowd.
6. Be Creative
Venues like creativity. I have created many looks from adding gems to my face to doing my make-up like a doll. Photo by Mario Arizpe
With go-go dancing you must be creative. Go-go dancers are often asked to create themes and dress accordingly for an event the venue is promoting. You can get creative through costumes, make-up, and hair styles. Use the Internet to look up pictures for inspiration or watch a video tutorial on how to do your make-up or costume.
7. Be aware of your surroundings
It is important to be aware of your surroundings when people are drinking.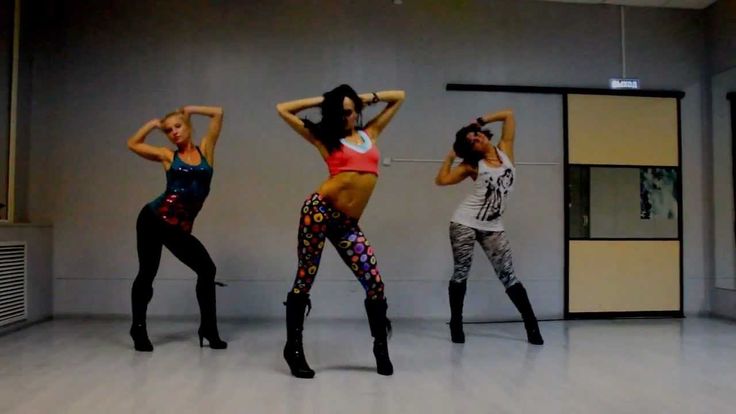 People can become violent and if you are drinking it can be easy for one to slip in a drug into your drink. Photo credit: Jeraldine Ramos
In most venues alcohol will be sold. This means that there might be some drunks that will be disrespectful. And, if you are drinking along with the patrons it can be very easy for someone to drug you. Make sure you know where the nearest bouncers are in order to signal them when someone gets out of hand or if you feel uncomfortable. Be sure to never let your beverage or water bottle out of your sight. Don't take a drink from anyone you don't know. Instead insist on being served only by the bartender or event organizers.
8. Have fun and smile
Smiling and having a good-time sets the mood of venue which can make it look like people are enjoying themselves. Photo by Mario Arizpe
Go-go dancers put the energy in the party. Not smiling puts out the vibe that you are not having fun and can make people leave. People come out to enjoy themselves so be sure to keep their spirits up.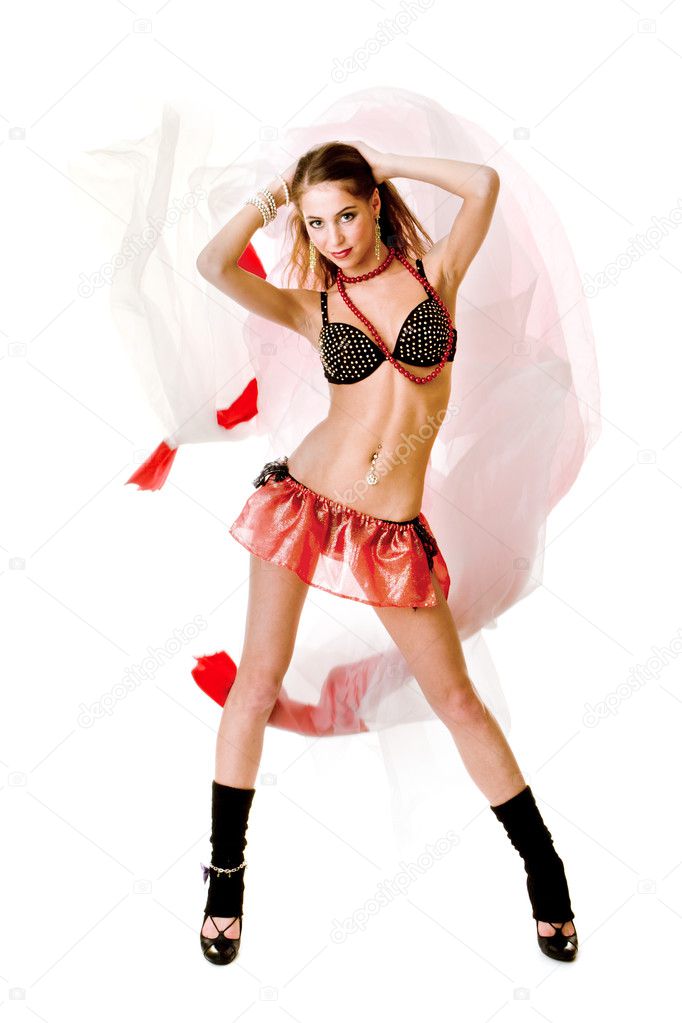 Besides, why not have fun when you are dancing!
Go-Go Dancer - Salary, How to Become, Job Description & Best Schools
How to Become a
The complete career guide to be a Go-Go Dancer: salary, job growth, employers, best schools, and education you may need to get started.
Why We Love It
Go-go dancers work for bars, casinos, nightclubs, and other venues where dancing is a major component of the entertainment provided. They dress up in costumes, wear provocative clothing, and dance to many different types of music to entertain crowds and get people in the mood to join in on the dancing.
---
What is a Go-Go Dancer?
The following job responsibilities are common for individuals in go-go dancer roles:
Perform a variety of dances to entertain crowds and encourage dancing at nightclubs, bars, concerts, and other venues where music is a major component of entertainment
Dance for long periods of time while working
Design creative costumes—outfits, makeup, and accessories—for performances
Audition for go-go dancing opportunities
Promote performances to draw crowds and grow followings
A Day in the Life
Go-go dancing is often confused with exotic dancing, though the two roles are very different.
First, go-go dancers generally do not take their clothes off when dancing. They don't do lap dances or work for tips. The main role of a go-go dancer is to entertain crowds and get people in the mood to get out on the dance floor and join in on the fun. They are promoters and entertainers that perform at nightclubs, bars, casinos, concerts, and raves. They do not work in strip clubs.
Most go-go dancers are professionally-trained, career dancers. Before performances, they put together their costumes, do their makeup, and choose their accessories. In some venues, they may have designated uniforms, but in others, their goal is to find creative, provocative, and eye-catching costumes that will draw the attention of the crowd and get people in the mood to dance and have a good time.
Go-go dancing can be hard work. Dancers usually perform for 30 minutes to an hour at a time, take a short break, and then start dancing again. While they may have an idea of the type of music the DJ is going to play, the specific songs and beats are usually a surprise, so most of them are trained in a variety of dance styles so they can continue dancing appropriately regardless of what song starts playing.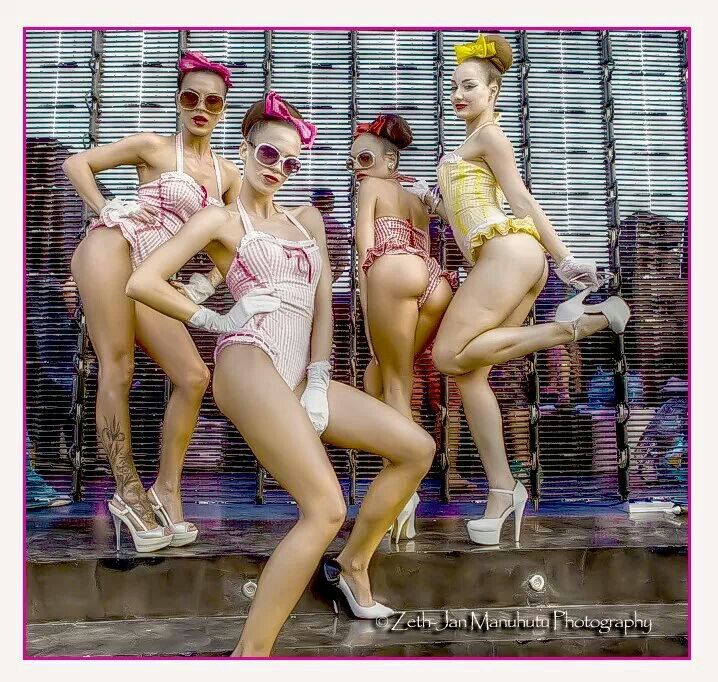 They also promote themselves and their careers by advertising their events and trying to grow followers. This helps prove their ability to draw a crowd when auditioning for new positions.
Typical Work Schedule
Most go-go dancers work evening and weekend shifts; they need to be available at hours when people are out in the world drinking and having a good time. Generally, they only work part-time.
Typical Employers
Some go-go dancers are hired by DJs to perform in a series of shows to help get the crowd in the mood to dance. Others work for nightclubs or casinos and are employees of the companies they work for. Some are hired by entertainment providers and work in multiple venues as needed. Finally, some find their own work and spend time auditioning for different groups, venues, and opportunities.
---
How To Become a Go-Go Dancer
Higher education is not required to become a go-go dancer, though many go-go dancers do have formal dance training.
For most roles, only a high school diploma is required. Some go-go dancers learn to dance by taking dance lessons as children and adolescents, and they apply the skills they learned while studying dance in their youth to work as go-go dancers as adults. Others may have just studied dance on their own, or may have natural dancing talent with no formal education.
Many go-go dancers find work simply by asking other go-go dancers if they can audition. Entertainment groups, DJs, nightclubs, and casinos are frequently looking for additional dancers. Speaking with another go-go dancer may land aspiring go-go dancers an audition, and if they're willing to get up on stage and look good dancing, they can land recurring positions at the venues they auditioned for. Other go-go dancers take a more formal approach and apply for open positions that were formally advertised.
Unfortunately, a career in go-go dancing has a time limit. For most, the work is too hard to continue after a certain age.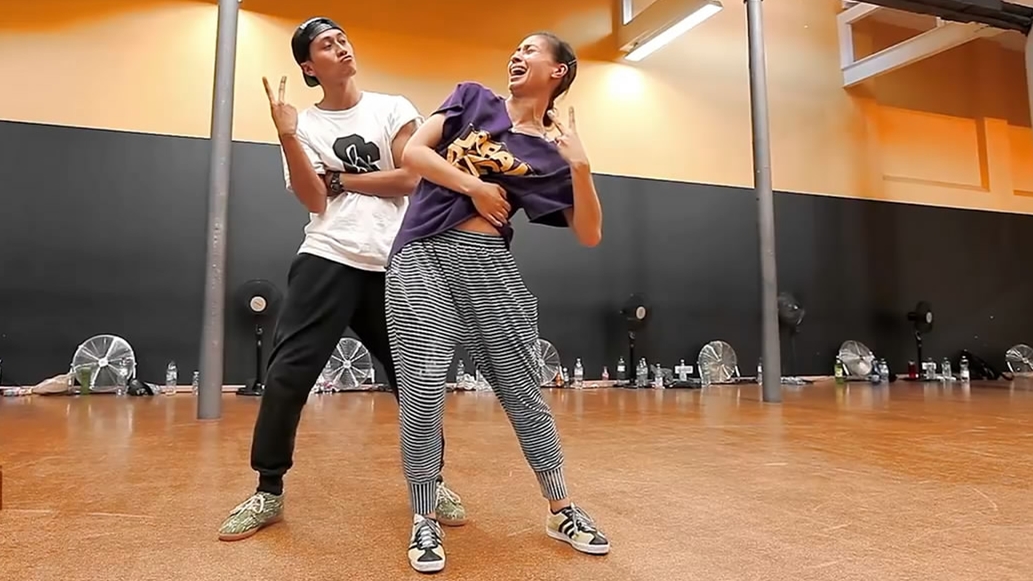 Because of this, many go-go dancers work towards a bachelor's degree in theater, arts, or dance. With a bachelor's degree, they can qualify to work as dance instructors later in life when go-go dancing gets to be too hard on their bodies. Because these dancers get professional training while studying for a degree, they can qualify to teach a variety of dance styles.
---
Go-Go Dancer Salary Data
We've provided you the following to learn more about this career. The salary and growth data on this page comes from recently published Bureau of Labor Statistics data while the recommendations and editorial content are based on our research.
National Anual Salary
Low Range
---
Average
---
High Range
---
National Hourly Wage
Low Range
$9/hr
Average
$18/hr
High Range
$33/hr
How do Go-Go Dancer salaries stack up to other jobs across the country? Based on the latest jobs data nationwide, Go-Go Dancer's can make an average annual salary of ---, or $18 per hour.
This makes it an Above Average Salary. On the lower end, they can make --- or $9 per hour, perhaps when just starting out or based on the state you live in.
Salary Rankings And Facts
---
Highest Education Among Go-Go Dancers
0.5%   Doctorate
4.3%   Masters
17%   Bachelors
10.6%   Associates
29%   College
26.7%   High School
11.9%   Less than High School
---
Job Growth Projections and Forecast
2014 Total Jobs
13,000
2024 Est. Jobs
13,600
Job Growth Rate
4.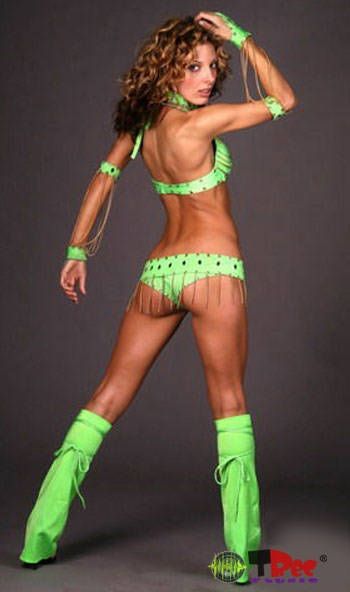 6%
Est. New Jobs
600
How does Go-Go Dancer job growth stack up to other jobs across the country? By 2024, there will be a change of 600 jobs for a total of 13,600 people employed in the career nationwide. This is a 4.6% change in growth over the next ten years, giving the career a growth rate nationwide of Below Average.
Growth Rankings And Facts
---
What Companies Employ The Most Go-Go Dancers
| Industry | Current Jobs | New Jobs Needed | % Increase |
| --- | --- | --- | --- |
| Self-employed workers | 2,000 | 100 | 0% |
| Drinking places (alcoholic beverages) | 1,700 | --- | --- |
| Other schools and instruction; private | 900 | 200 | 0% |
---
Want To Be a Go-Go Dancer? Get Started!
Generate your free SmartPlan™ to identify colleges you like, and potential ways to save on a degree or certification program toward your career with courses, offers, and much more!
Enroll Now and Get Started
or Learn More →
Hourly pay Why half-naked girls support athletes and how much they earn: Summer sports: Sports: Lenta.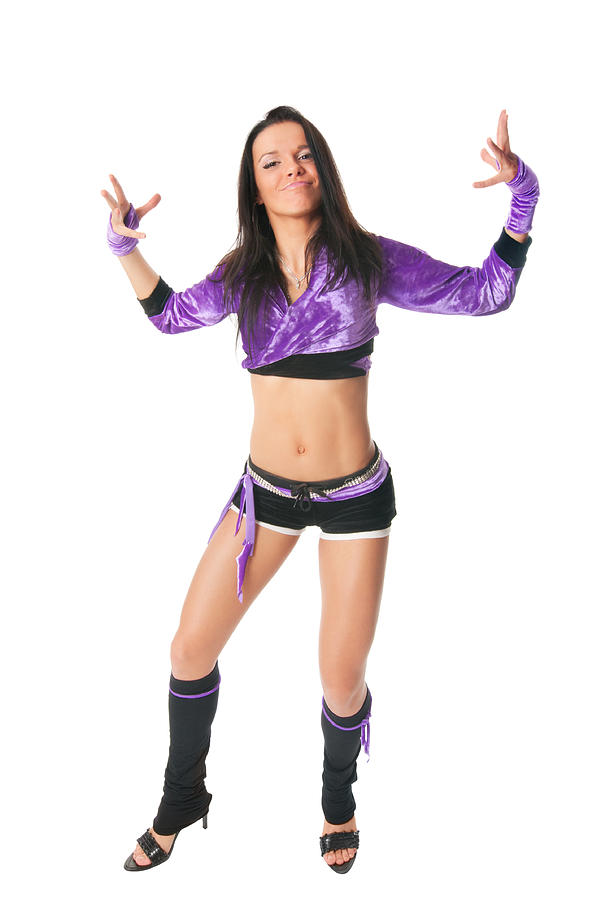 ru
Cheerleading in the US has a long history, but in recent years, Russian dancers have taken an increasingly strong position in basketball, volleyball and hockey matches. How the world of American support groups works and how it differs from the Russian one, Lenta.ru found out.
Cheerleading is a cult in the USA. Every American woman dreams of being on a high school team, a college team, and then a professional club. Cheerleaders are associated with the sport as team mascots and hot dog stands.
The National Cheerleading Association was founded in 1948. At the same time, a clothing company for girls from the cheerleading group appeared. Then the passion for cheerleading became ubiquitous - that is, the business plan became the main trigger for creating an industry.
Cheerleading gained world fame only in 1956, when the pom-poms of American dancers appeared. At the same time, support for professional football clubs came into fashion.
The Dallas Cowboys revolutionized the early 1970s: their cheerleading squad abandoned classical acrobatics in favor of fiery dances.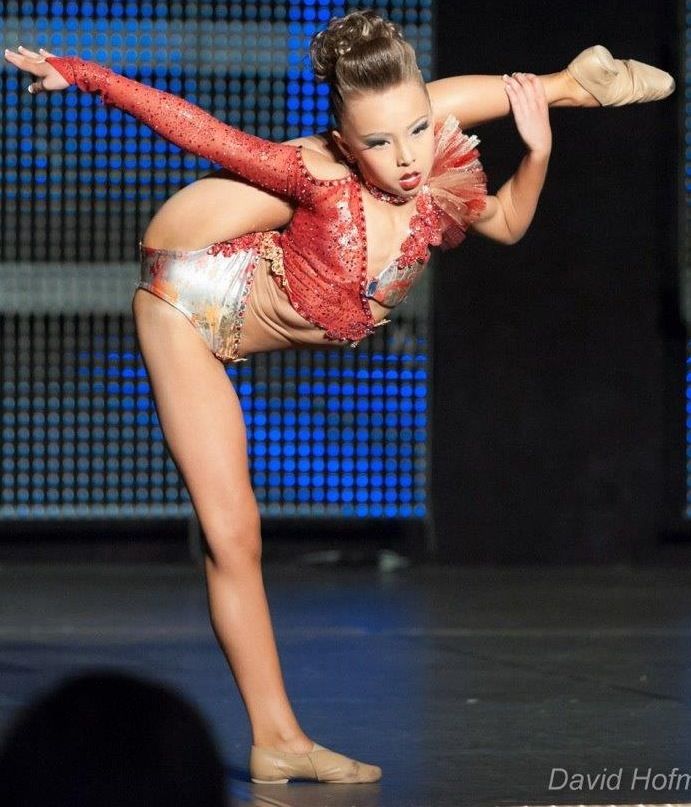 Everything we see in sports breaks today was invented more than three decades ago in the United States.
Dream Team
Despite a rich history in cheerleading, professional dancers in the National Football League (NFL) and National Basketball Association (NBA) today earn between $75 and $150 a game. For comparison: American waitresses receive 7-12 dollars per hour.
Photo: Danny Moloshok / AP
However, women are not sitting idly by and have already begun to fight for their rights. In April 2017, the Milwaukee Bucks lost a lawsuit to former cheerleader Lauren Herington after the court ruled to pay her monetary compensation for the team's failure to comply with labor standards. The plaintiff alleged that, on average, the dancers spent 30-40 hours per week rehearsing, training, charity events, and performing at games. Despite this, she said, their salary was only $65 per game and $30-$50 for special events. With the total amount of time worked, it came out to about four dollars an hour.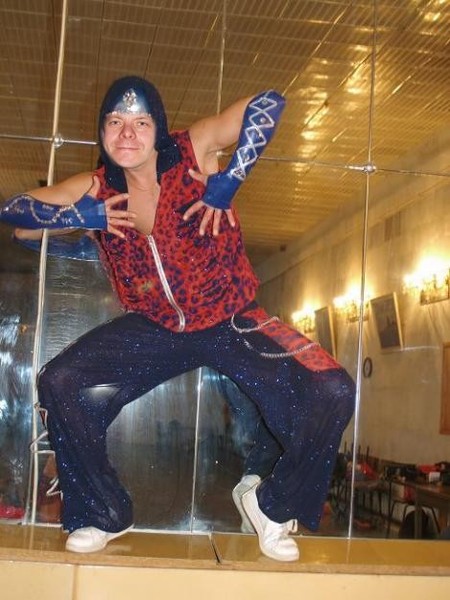 In the NFL, girls from cheerleading groups also started legal proceedings, expressing dissatisfaction with working conditions and wages. The Oakland Raiders cheerleaders sued for $1.25 million after proving their hourly wage was five times the minimum wage.
Lawsuits eventually led to some clubs guaranteeing girls pay raises, but the highest paid cheerleaders still earn below market minimums, so the girls continue to fight for better living conditions. Their main argument is that they are an integral part of the NBA and NFL, they provide entertainment and branding, so their salary should be appropriate.
American Goddesses
NFL and NBA leaders take the position that groupies (as cheerleaders are called) are not employees, but independent contractors. Consequently, clubs are not required to pay them wages in accordance with the fixed minimum.
However, in 1995, the Buffalo Braves cheerleading team won a lawsuit against the club: the court ruled to qualify the girls as employees of the team.
The dancers subsequently formed the first cheerleading union in history.
In 2015, the State of California passed a law requiring professional cheerleaders to be treated as club employees. This guarantees the cheerleaders of the Golden State Warriors, Los Angeles Lakers and Los Angeles Clippers, Sacramento Kings a salary of at least nine dollars an hour.
Bring It On
Clubs rely on cheerleaders' love of dancing and unpaid service to athletes. But not a single person works for thanks, out of love for the profession. Moreover, in sports - especially in America - fabulous money is spinning. The minimum salary for an NBA rookie is $815,000 per year; $465,000 a year is the salary of an NFL first-year player. These salaries allow every athlete to live comfortably, while doing what he loves.
However, this principle does not apply to support groups. The New York Knicks' cheerleaders, who fill commercial breaks with rousing dance routines and receive more workloads than some reserve players, work for next to nothing.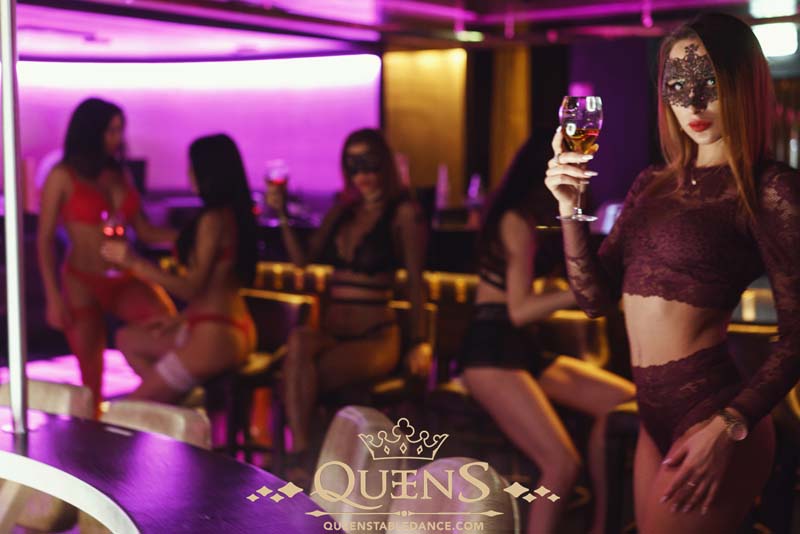 Their fee for one performance is less than $ 200, they perform many dangerous stunts, but they do not even have insurance.
"At first you are ready to put on shorts that show almost half your butt for the love of dancing. At the beginning of a career, enthusiasm and a thirst for fame push everything else into the background. But by the end of the first season, your life turns into hell, "said one of the Knicks cheerleaders.
View from the East
American cheerleaders see dance as a business that makes money. For the United States, sports are part of the entertainment industry, designed to increase the audience and financial gain. In Russia the situation is different.
The first Russian support group appeared in 1995 on the wave of post-perestroika sentiments and love for everything Western. Today there are cheerleaders in almost every basketball, volleyball and hockey club.
However, our girls consider themselves dancers first and foremost. Even the word "cheerleading" did not take root in Russia, it remained something foreign.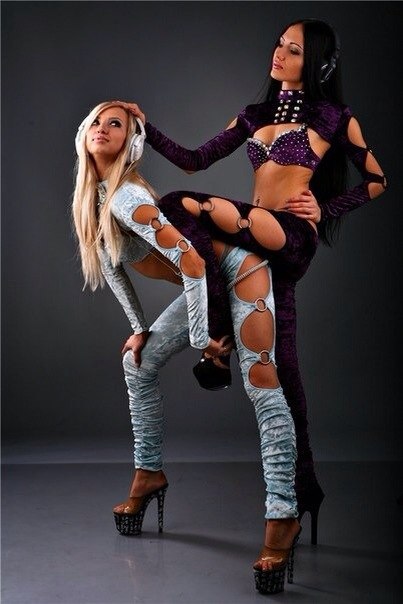 "In 1995, when cheerleading was born in Russia, the goal of our team was precisely to support the players. But we set a goal: not to the detriment of the support of the team to be professional dancers. At the same time, when Khimki play on the road, the girls follow the matches, statistics and worry about the guys, "says Tatyana Stankevich, head of the Khimki basketball club cheerleading team.
To get into the group, the girls go through a rigorous selection process. External data should be practically model. Height from 170 to 180 centimeters, age - 18-22 years. "A girl must have dance and choreographic training. The main thing is not to be shy to dance beautifully, not to lower your eyes to the floor. There must be artistry and energy that can be conveyed to the audience," says Stankevich. The head of the CSKA support group, Anna Burkina, also believes that girls need a good stretch, physical data and appearance, the ability to convey emotions to the audience.
Finance
Russian cheerleaders don't earn much, but the head of the Khimki cheerleaders is pleased with the state of affairs and sympathizes with the girls from the US: "I know they get paid less Russians.
But in the US, this work is not designed for profit, but for advertising. In Los Angeles, the girls come to the team in the hope that the producer will come and notice them. And then their future will be formed.
Photo: Dmitry Lebedev / Kommersant
Before the crisis, Khimki were Moscow's highest-paid cheerleading group; today, finances have been cut. However, according to Stankevich, even now everything is fine with salaries at Khimki: "For girls who combine cheerleading with studies or other work, the support group is ideal."
CSKA thinks $65 per game is normal. However, unlike American dancers, CSKA cheerleaders are employees of the club's office and receive a stable monthly salary.
Things are worse in the regions. Ulyana Trigubchak from the support group of the Salavat Yulaev hockey club said that only hockey players and bosses make good money. "I personally only have enough for pocket expenses. I couldn't live on this money. Therefore, for me it's just a hobby, "Trigubchak told Lente.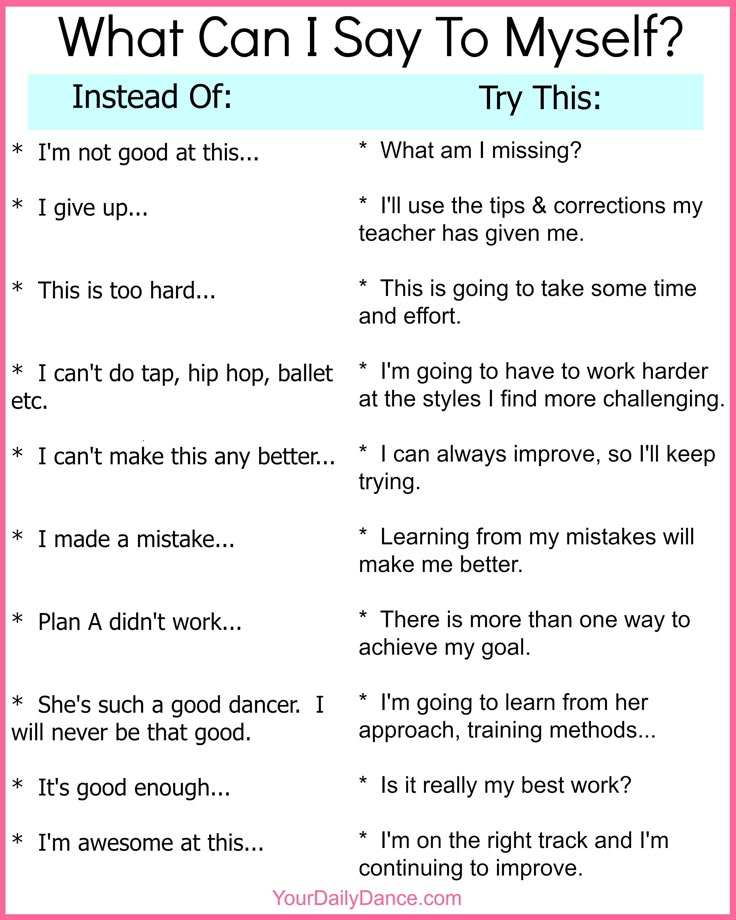 ru.
Have a dream
But girls still dream of being a cheerleader because it's prestigious. "Initially, girls come for the love of dancing. But sometimes it turns out and become famous. Our dancers go either on maternity leave or on a big professional swim. One danced with Irina Saltykova, the other with Natalia Vetlitskaya, and the third in the musical Notre Dame de Paris. Our most famous participant Tatyana Khramova became an actress," said the head of the Khimki support group.
Related materials:
When asked if cheerleading gives an opportunity to make a profitable game, Stankevich answered in the negative: "There was one girl who wanted to get married, but she did not last even a season." Anna Burkina disagrees with her colleague - each has her own goals: "There are girls who come to get married successfully. Although we try not to take such dancers, there were precedents." For example, Khimki basketball player Alexei Shved married former CSKA cheerleader Anastasia Ziaditdinova.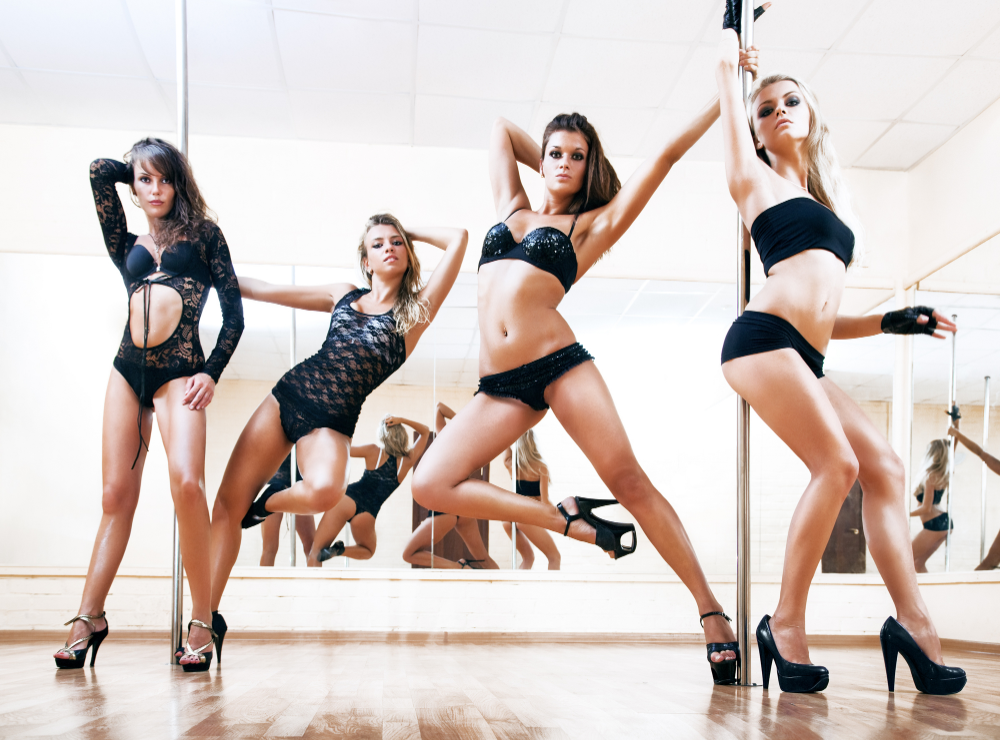 There is a big difference between American and Russian cheerleading. For American women who treat dancing like a job, performing in a cheerleading group is an opportunity to earn and support themselves. For our girls, this is a creative hobby and, perhaps, a chance to successfully marry. Perhaps one thing unites them: the desire to succeed.

Average salary in Germany: what are the incomes in Germany
Average wages in Germany for 2022. Statistics by regions and cities. How much do representatives of different professions earn in Germany.
Salary in Germany
In German, salary - Gehalt - remuneration received by employees on a monthly basis.
The average monthly salary of a German, according to the StepStone portal, in 2022 is 4250.75€ gross without bonuses and additional payments for processing.
Monthly or annual wages for full-time employment are taken as the basis for income comparison.
Hourly wages and profits of legal entities are not included in the statistics.
Where to find out what salaries are in Germany
It is useless to ask the Germans themselves about their wages - the burghers are reluctant to talk about this topic. Many firms prescribe in contracts a ban on the dissemination of information about their income in private conversations.
Even when vacancies are published, the salary is usually not indicated, but is negotiated separately at the interview. Sitting at adjacent tables in the office, with almost the same indicators, they can earn differently, moreover, significantly.
But the overall picture is realistic to understand. The German labor exchange Agentur für Arbeit regularly publishes statistics on average salaries on the official website. There is a nuance - statistics are updated only once a year.
The next source is websites that collect income information anonymously. People report how much they earn, on condition of anonymity.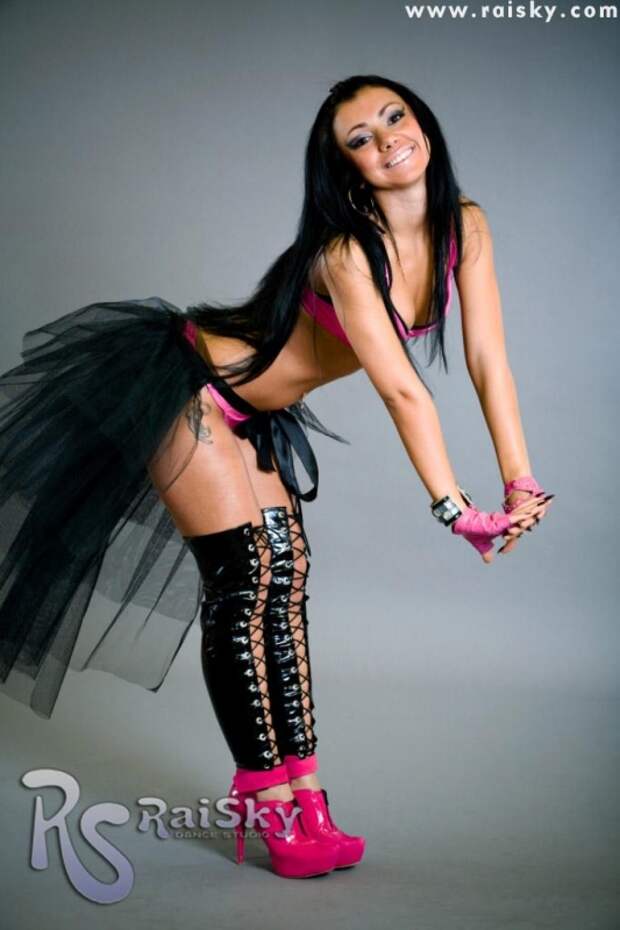 Everything is entered into a common database, which allows you to calculate the average values ​​for different parameters. But no one checks the accuracy of the information entered.
The article provides data from the website of the German labor exchange, as well as:
Job Search Portal StepStone - Data from up-to-date surveys of almost 700,000 people is collected here, so the information is relevant to the real situation.
Site gehalt.de , which provides statistics as a result of collecting data from people who volunteer information about professions and salaries.
For those who work in Germany (or plan to work here), there is a good way to find out the approximate salary level for their situation. The service is in German, but the main thing is to know the name of the profession in order to choose the right specialty from the list. The service is free, but requires you to leave an email and subscribe to a newsletter, from which you can immediately unsubscribe.
So go to link
Gehalt-Check
Next step by step enter your age, gender, level of education, whether you are currently working, profession, managerial position, the index of the city in Germany to which the check belongs - and email. You receive a letter containing a link to a page with results and, interestingly, a selection of vacancies that meet the specified conditions. Access to the site from the Russian Federation is closed in 2022. To get to the portal, use a VPN or choose a German server.
What to consider as an immigrant when planning income
Often the earnings of foreigners are lower than those of German colleagues. Simply because otherwise why hire a foreigner? Large differences in wages are observed even among professionals who are at the same level in terms of experience and education.
When comparing German salaries, for example, with Russian ones, keep in mind that in Germany, the contract indicates the amount before taxes .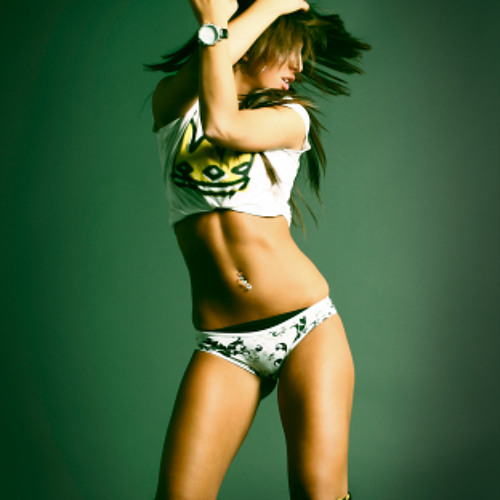 First of all, it is interesting how many people get their hands on it. For a complete understanding of wages in Germany, it is necessary to understand how the net is calculated from the German gross salary, as well as get more statistics.
In the countries of the former USSR, the employer usually names the amount that the employee receives in his hands, and pays taxes and social contributions additionally. If you mentally add to Russian earnings the costs incurred by the employer, the contrast with German incomes will not be so striking.
Dependence of income on specialty
Profession - the main criterion for the level of remuneration.
Higher education in Germany does not guarantee a high salary. But in general, in comparison with other groups of workers, university diploma students earn more.
On average, a German worker with a higher education earns 59,696€ per year, without a higher education – 40,560€/year.
If German students chose their future profession solely on the basis of income, the choice would be obvious - an engineer, a doctor or an IT specialist.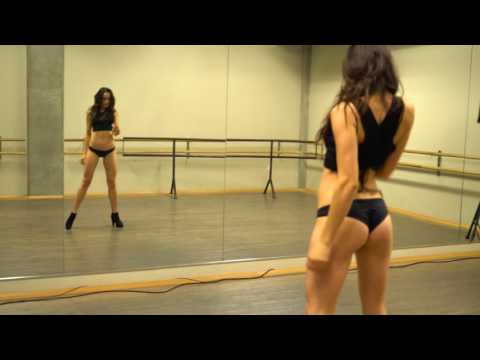 | | |
| --- | --- |
| Specialty | Average annual gross income |
| Doctors | 78317€ |
| Engineers | 59280€ |
| IT specialists | 56992€ |
| Consulting | 56379€ |
| Personnel | 47840€ |
| Marketing, PR | 45760€ |
| Finance, insurance, banks | 45552€ |
| Technical specialties | 44800€ |
| Office workers | 42847€ |
| Social workers, junior staff | 37778€ |
| Trade, logistics | 37670€ |
Doctors in Germany earn more than 7050 per month
Federal statistics on the German labor exchange do not provide an accurate idea of ​​incomes above 7050€, as they are collected according to the amount of pension contributions, which grow only up to a certain limit, and then remain fixed.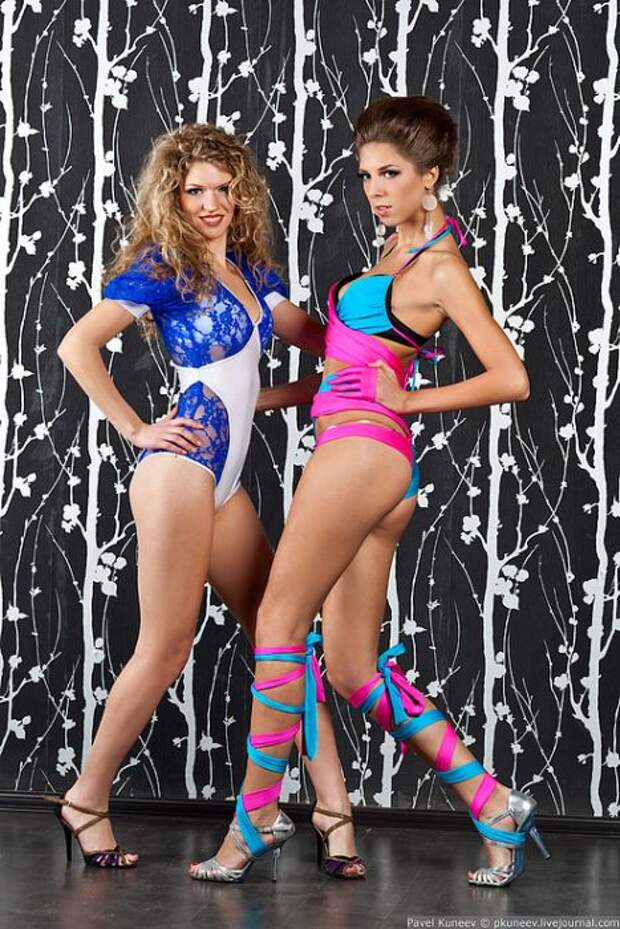 Stepstone receives data from its customers and firms regardless of this limit. Therefore, to better understand the situation, see different sources.
In addition to the above professions, management companies and various managers could have been ranked first, but there the connection with the specialty in the diploma is not so obvious.
The gap between the incomes of managers and ordinary workers is shown by 2 figures:
86349 € - average annual salary of managers,
43628 € - the average salary of an employee per year (consider 2 times less).
The amount of wages does not always determine supply and demand. Yes, in the industrial sector, the lack of specialists has a positive effect on the income of workers, but the situation is different in the civil service.
For example, social workers can often only find a job in the civil service, expecting an average gross of €3,750. According to data for 2022, there are only about 5,000 unemployed for 26,500 vacancies in this area.
It turns out that there is no one to fill 80% of the vacancies.
Professions not requiring higher education
To get a decent salary in Germany, it is not necessary to have a university degree. Among professions requiring secondary education, there are enough of those where earnings are at the level of higher education holders.
And here there are clear leaders - this applies primarily to medicine and aviation.
| | |
| --- | --- |
| Occupation | Gross salary per month |
| Chief physician of the clinic | 16300€ |
| Deputy Chief Medical Officer | 10200€ |
| Pilot | 10000€ |
| Air traffic controller | 8300€ |
| Manager | 7900€ |
| Regional Sales Manager | 7600€ |
| Trade manager | 7600€ |
| IT manager | 7400€ |
| Pharmaceutical consultant | 5700€ |
| Engineer | 5200€ |
Secondary vocational education in Germany often allows you to earn no worse than higher education holders.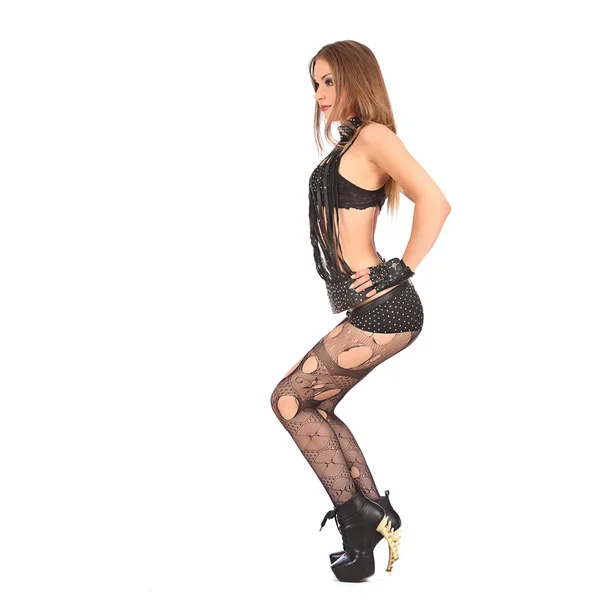 Minimum wages in Germany for beauticians, hairdressers, waiters.
| | |
| --- | --- |
| Occupation | Annual income in € |
| Baker, confectioner | 23900 |
| Hairdresser | 24000 |
| Kitchen helper | 24200 |
| Florist | 24600 |
| Call center clerk | 24800 |
| Housekeeper | 25600 |
| Cashier | 25800 |
| House cleaner | 25900 |
Activity dependent pay
Wages in Germany are highly dependent on the German industry branch in which the firm does business. There are traditionally more "saturated" areas of money, where the mere belonging to the field makes you pay more, because otherwise good specialists will be taken away by competitors.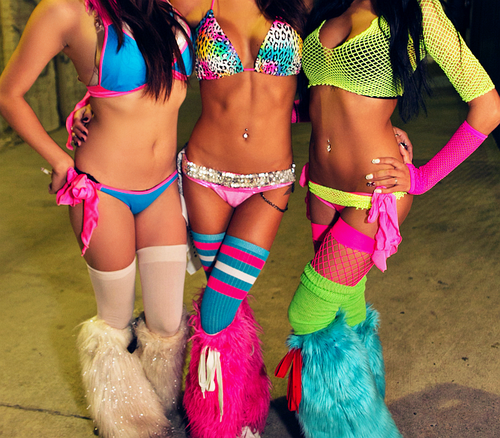 The size of the firm also affects the average income of workers in Germany:
1-50 people - 37440€
51-500 - 44163€
501-5000 - 50756€
>5000 - 59280€
Therefore, when looking for a job in Germany, keep in mind that in large companies, a potential candidate has the right to hope for a higher pay.
Comparison of wages for men and women
Anyone who is even slightly interested in Germany knows for sure that feminism is firmly on its feet here. Politicians are fighting for gender equality, as if the onset of a brighter future depends on it.
But the fact is: women earn on average 15% less per hour than men . The wage gap between German men and women is one of the largest in the EU.
The gap between the wages of women and men in Germany is narrowing very slowly.
Over the years, this difference has been decreasing, but the rate is extremely low.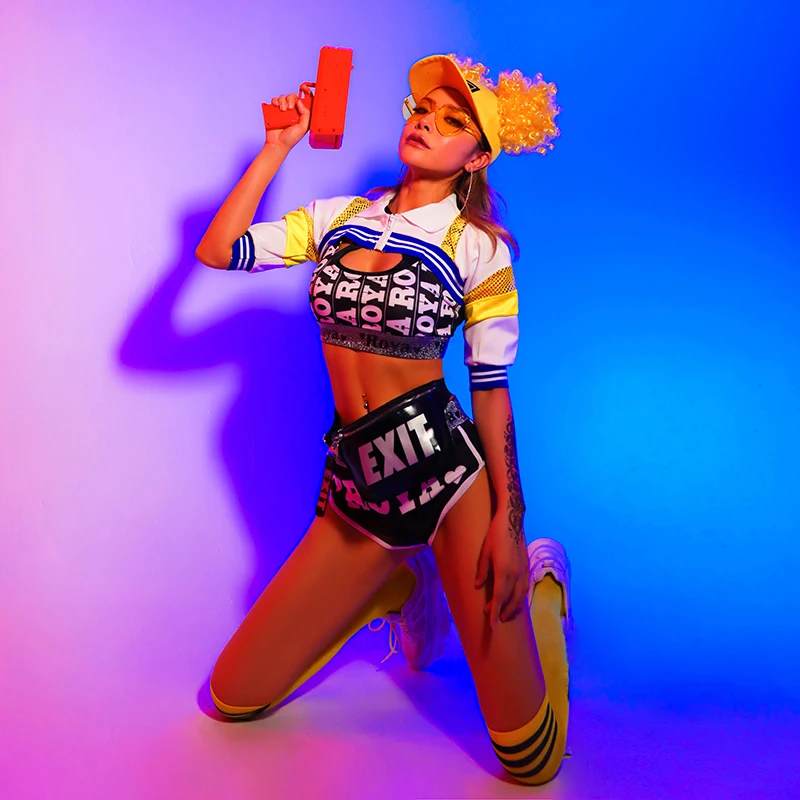 The problem here is not so much inequality, but the fact that women, as a rule, work part-time. Not present 40 hours a week at work, harder:
talk about a promotion with your boss,
gain experience and improve competencies.
German women are often more interested in having a job than in an increase in their wages, so they do not particularly apply for an increase. Of course, there are enough careerists, but in general the picture is this.
In 2017, Germany passed a law allowing employees of enterprises with more than 200 employees to request information on the salaries of colleagues in comparable positions. And firms with more than 500 employees are required to regularly publish data on the average salary for all positions on internal websites.
According to the government, these measures will allow women to gain more arguments in a conversation with the boss about wage increases. The management, by publishing data, will slow down the growth of incomes for men.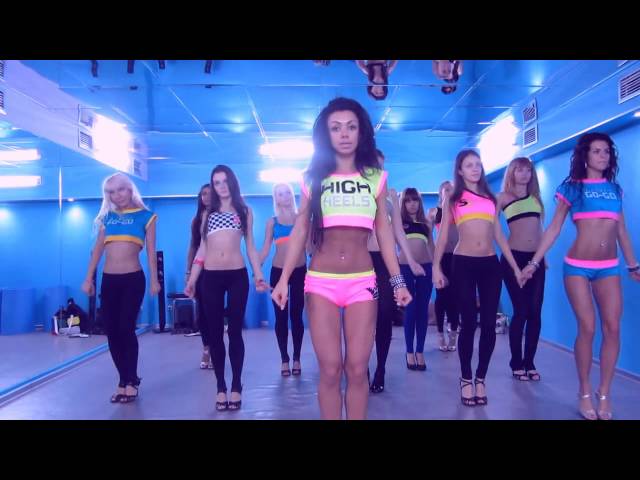 In Germany, men earn higher wages on average
Dependence of wages on age
It is intuitively clear: with age, a person becomes more experienced and receives more income.
It makes no sense to draw a direct dependence of wages on age in Germany - no one pays workers more, just because they are older. But the indirect relationship between experience and income can be traced realistically.
Age

Annual salary in

age group

20

30131€

25

37428€

30

45213€

35

51819€

40

55627€

45

57456€

50

58213€

55

58121€

60

58658€
The direct relationship between experience and salary is clear: the more years of working, the higher the income.
Experience,

years

Annual salary

< 1

33800€

1-2

37440€

3-5

42952€

6-10

49333€

11-25

52000€
Dependence of German wages on the region
Looking at the place of residence, the highest salaries in Germany are in Hesse, which is not surprising. There is Frankfurt am Main - the European financial center.
Earn slightly less on average in Baden-Württemberg, Bavaria and Hamburg. The lowest level of earnings in the states of eastern Germany. Capital Berlin is in this plan approximately in the middle.
| | | |
| --- | --- | --- |
| Earth | Average salary | Average salary excluding managers |
| Hesse | 47840€ | 46800€ |
| Baden-Württemberg | 47806€ | 46800€ |
| Hamburg | 46800€ | 46280€ |
| Bavaria | 46800€ | 45760€ |
| North Rhine-Westphalia | 43940€ | 43520€ |
| Rhineland-Palatinate | 41971€ | 41236€ |
| Bremen | 42640€ | 41959€ |
| Saarland | 41600€ | 41080€ |
| Berlin | 42224€ | 41600€ |
| Schleswig-Holstein | 40464€ | 39698€ |
| Lower Saxony | 40094€ | 39177€ |
| Thuringia | 36400€ | 35464€ |
| Saxony | 36088€ | 35360€ |
| Saxony-Anhalt | 35360€ | 34788€ |
| Brandenburg | 34700€ | 34320€ |
| Mecklenburg-Vorpommern | 34320€ | 33614€ |
If you look at the cities, the most pay in Frankfurt am Main, Munich and Stuttgart.
The lowest salaries are in Magdeburg, Erfurt and Leipzig.
| | |
| --- | --- |
| City | Average salary |
| Frankfurt am Main | 54080€ |
| Munich | 53886€ |
| Stuttgart | 53592€ |
| Bonn | 50133€ |
| Düsseldorf | 48880€ |
| Wiesbaden | 48672€ |
| Wolfsburg | 48672€ |
| Mannheim | 47543€ |
| Hamburg | 46800€ |
| Cologne | 46800€ |
| Essen | 45552€ |
| Mainz | 45355€ |
| Nuremberg | 44074€ |
| Dortmund | 43680€ |
| Bremen | 43292€ |
| Saarbrücken | 43264€ |
| Berlin | 42224€ |
| Keel | 41600€ |
| Hanover | 41083€ |
| Potsdam | 38480€ |
| Dresden | 38056€ |
| Schwerin | 37440€ |
| Erfurt | 37440€ |
| Leipzig | 37440€ |
| Magdeburg | 36782€ |
The dynamics of wage growth in Germany
Until 2019, the income of Germans grew on average by 2-3% annually.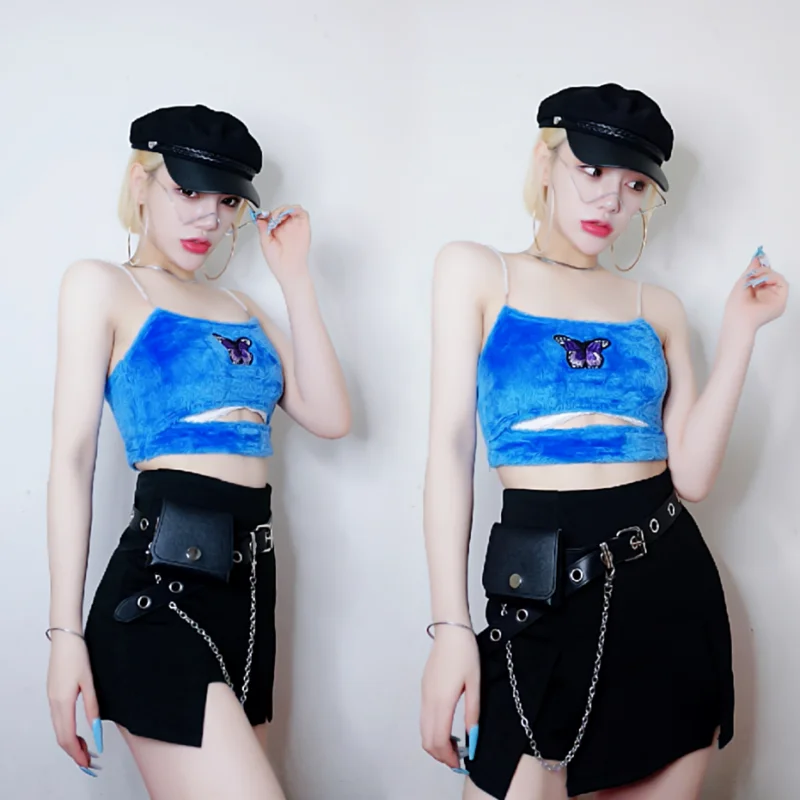 In 2020, due to the coronavirus pandemic and business closure measures, salaries have fallen sharply. In 2021, the wages of the Germans returned to the level of 2019.
In 2022, the state raised the minimum wage significantly, so an overall increase in the average Gehalt by 3-4.7% is expected.
It is interesting to see the dynamics of the net income of burghers - the data of the Federal Agency of Statistics:
| | |
| --- | --- |
| Year | Net |
| 2021 | 26064€ |
| 2020 | 25054€ |
| 2019 | 24943€ |
| 2018 | 24107€ |
| 2017 | 23396€ |
| 2016 | 22854€ |
| 2015 | 22347€ |
| 2014 | 21745€ |
| 2013 | 21153€ |
| 2012 | 20730€ |
| 2011 | 20189€ |
| 2010 | 19959€ |
| 2009 | 18863€ |
| 2008 | 18817€ |
| 2007 | 18463€ |
| 2006 | 18270€ |
| 2005 | 18283€ |
| 2004 | 18197€ |
| 2003 | 17793€ |
| 2002 | 17717€ |
| 2001 | 17486€ |
| 2000 | 16887€ |
Examples of German salaries for specific occupations
Data here taken from gehalt.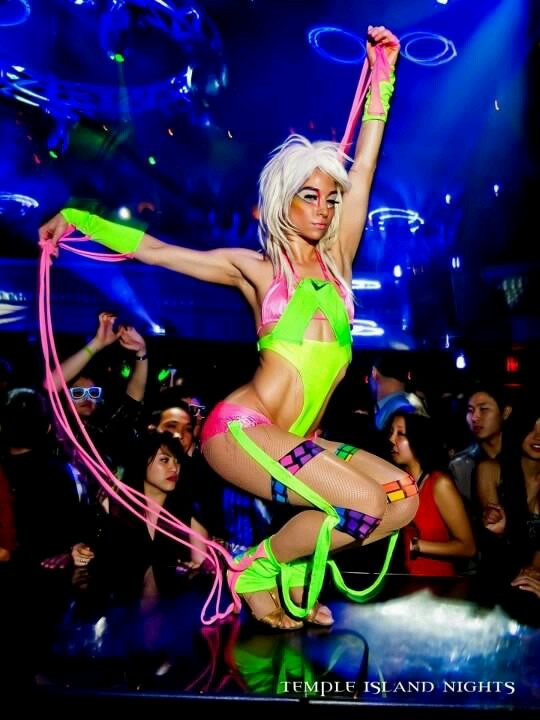 de. The statistics are based on salary information that people voluntarily report. For each profession, three average salaries are calculated:
1 - from the 25% of the smallest salaries,
2 - from 50% average,
3 - out of the top 25%.
Therefore, further for each profession, 3 digits are indicated - monthly salaries in euros "from small to large".
Civil servants
Policeman: 3454 – 3907 – 4420€
The service of the policeman (Polizist) in Germany takes place in various types of police, including service at the city station and in the criminal department. The salary of a German policeman is highly dependent on the specific position and class.
Depending on the direction of service (Laufbahn), the requirements for those wishing to become police officers are different. But everywhere you will need:
impeccable reputation,
good physical shape,
no offense,
psychological stability.
School grades count towards becoming an investigator or forensic scientist.
Policemen in Germany are paid decent salaries up to €5000 gross per month.
Soldier: 3755 – 4248 – 4805€
Germany has a professional army. Therefore, any soldier (Soldat) has a salary, like other pros.
Physically healthy, psychologically stable young people are chosen to replenish the ranks of the Bundeswehr. However, the army needs plumbers, programmers and other specialists. Therefore, anyone can become a military man in Germany if he fulfills the admission standards.
The salary of the German military depends on length of service, position, rank and availability of military specialties.
White Collar - Office Workers
Judge: 4605 – 5209 – 5893€
To work as a judge in Germany (Richter), you need to graduate from a university, pass a state exam, complete two or three years of training, and pass two more exams. Then it is allowed to start working - with a trial period of two years, during which there is a constant threat of removal from office at any time and without explanation.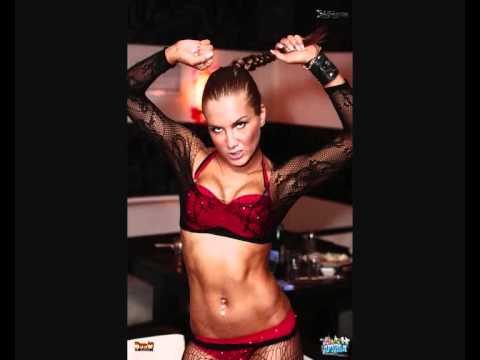 Of course, judges must be independent, including financially. Therefore, the salary of the arbiter of fate in Germany is much higher than the average.
Lawyer: 5257 – 6214 – 7346€
To work as a lawyer in Germany (Anwalt), you will have to get a higher education in the field of law and pass a state exam. Then you need to pass the practice (Referendar), which ends with the second state exam.
A lawyer is most often employed in a lawyer's office until he starts his own business as a self-employed person. Some get jobs in various companies that provide legal services, check contracts and other documents. It will not be superfluous to have a lawyer in a company that earns in the field of production or trade.
Lawyer's work - consultations in the field of legislation, preparation of lawsuits, protection of the client's interests in court.
Tax consultant: 5623 – 6403 – 7291€
Tax consultants (Steuerberater) in Germany are one of the most prestigious professions.
The process of learning in the field of taxes is complex - endless study of laws, rules, filling out forms requires attention, concentration and perseverance.
Tax consultants work as private entrepreneurs, in tax consultations, or as staff members in large companies.
The main activity of tax consultants in Germany is assistance in filling out tax returns for individuals and financial reporting for companies.
Accountant: 2978 – 3383 – 3842€
Accounting (Buchhalter) is not a separate profession in Germany. The specialty is obtained in courses or in the course of other training, for example, for a tax consultant.
In German companies, bookkeeping is rarely done by a single employee. The person who is engaged in maintaining financial statements has a lot of other responsibilities.
Small firms mainly turn to external accountants, hiring them on an hourly basis.
In Germany, accountants often become entrepreneurs serving several firms at once.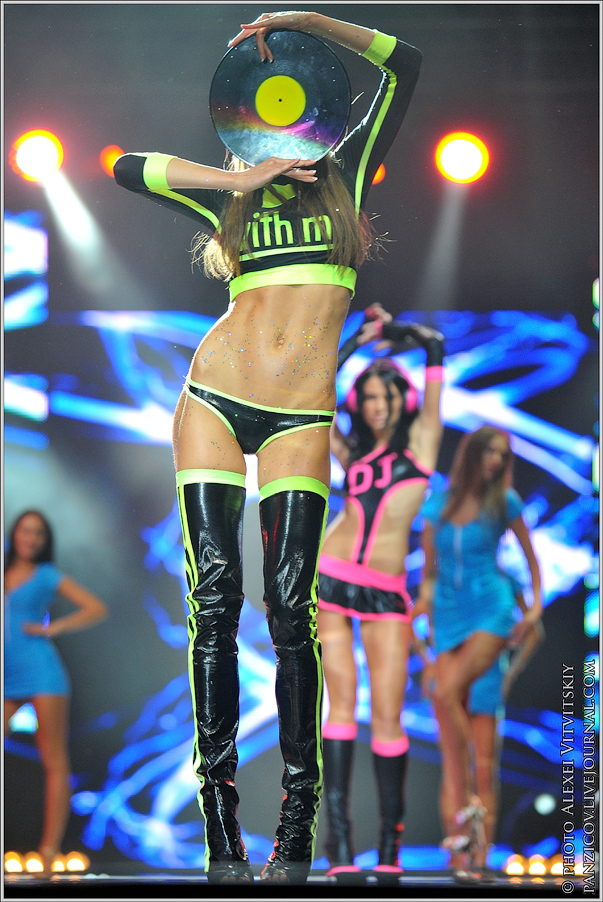 Interior designer: 3265 – 3656 – 4092€
Interior designers (Innenarchitekt) - a profession at the intersection of architecture, materials science and art. The challenge is to make the design practical, safe and harmonious.
The externality influences the salaries of interior designers the most. The ability to create beauty, not forgetting about safety and practicality, allows you to collect a decent portfolio.
There are two ways to obtain the title of Innenarchitekt:
Through direct study at university.
As an additional title for sculptors or artists, acquired through practice and theory.
Musician: 3386 – 3974 – 4663€
A musician in Germany (Musiker) often works as a self-employed person. The basis of income is teaching children to play musical instruments, performing in orchestras and groups.
For thousands of hours of study at a music school or university, it becomes possible to work under the special status of Freiberufler - as a free worker, which leads to significant tax benefits.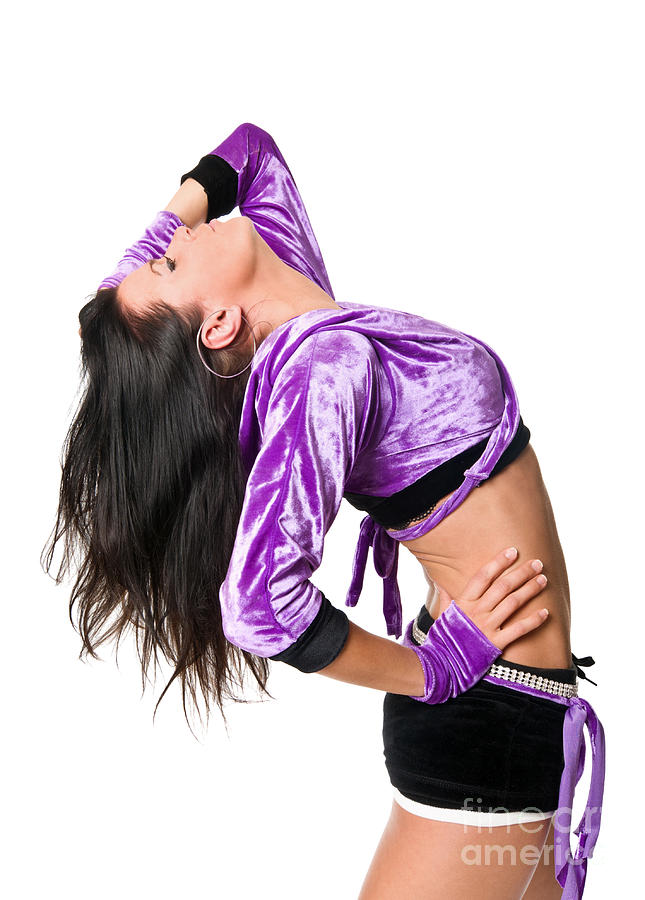 It is clear that the size of a musician's earnings depends on personal, professional qualities and the ability to devote himself to his work.
The earnings of a musician in Germany are unstable and rarely tied to employment.
Notary: 8761 – 10357 – 12244€
Notary (Notar) - an intermediary in the conclusion of serious transactions, which also certifies copies and translations of documents.
In Germany, this work is combined with other legal activities. Of the 6,000 notaries in Germany, 75% are simultaneously practicing law.
Training for the profession of a notary lasts 3 years and allows you to work only in this specialty. But any lawyer has the right to obtain permission to conduct notarial activities. The main thing is to provide:
legal education,
5 years of experience,
successfully passed the exam.
Secretary: 2587 – 2943 – 3348€
The secretary (Sekretär), or more often the secretary (Sekretärin), is responsible for supporting the boss in organizing work activities.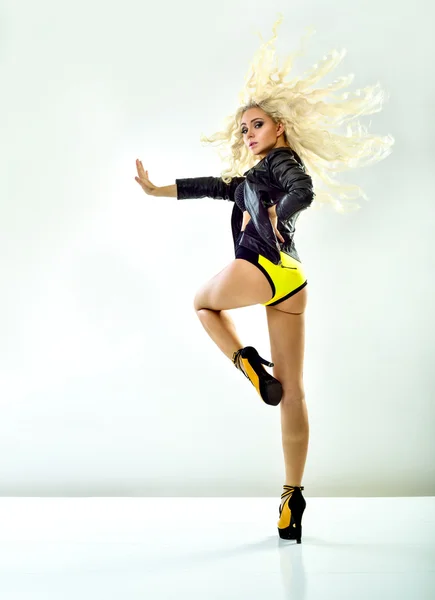 Papers, planning meetings and business trips, other "turnover" - this is the responsibility of the secretaries.
There is no separate education for the profession, usually specialists in the organization of office work work in positions - Bürokaufmann / -frau.
Excellent knowledge of the language, and not only German, is practically necessary.
Social worker: 3541 – 3981 – 4477€
Social workers (Sozialarbeiter) work in Germany in orphanages and nursing homes, care centers for the helpless and shelters for the homeless, support the disabled, the elderly.
Social workers are needed in government agencies, medical facilities, legal clinics and emergency services.
Vocational training in the specialty takes 3 years, after which it is necessary to pass the state exam. Candidates are required:
excellent knowledge of German,
stress resistance,
ability and desire to communicate with people.
Medical professions
Nurse: 2991 – 3376 – 3811€
There are several names of the nursing profession in Germany:
Krankenpflegerin,
Krankenschwester,
Pflegefachkraft.
The essence is the same - after three years of training in basic medical skills and patient care, work awaits in a hospital, clinic, nursing home and other places where hard work is required for those in need of help.
Although the profession is responsible, nurses and nurses do not receive much. There are few people in Germany who want to earn a living with this specialty. Therefore, there is an acute shortage of workers in the field of patient care.
There are many foreigners among the medical staff in Germany. Earnings do not inspire Germans, but attract immigrants.
Head of Care: 3551 – 3923 – 4334€
Germany has a well-developed network of special services that support people in difficult times (Pflegedienst). For example, when a person becomes helpless due to illness or an accident. Orderlies work in this service, and managers - Pflegedienstleitung - manage.
Due to a shortage of workers, managers often have to act as orderlies themselves and look after the charges.
This position is mainly filled by experienced workers who have spent thousands of hours in the role of a nurse or assistant.
Orderly: 3140 – 3545 – 4002€
Orderly (Pfleger) is a sought-after profession in Germany. Caring for the helpless sick, the disabled and the elderly requires special qualities:
You need to be physically strong and healthy, as you will have to lift and carry a lot of those who are unable to walk themselves.
It is required to have a lot of knowledge of a medical and domestic nature, so as not to harm the wards.
We must not forget about human qualities in order to take care of people in the most difficult periods of life.
Moral stability is a must!
To work as a nurse in Germany, they receive a professional education and pass a state exam. This is one of the few professions that a migrant without a higher education, but with a medical secondary, can take. But this will require at least a year of work as an intern.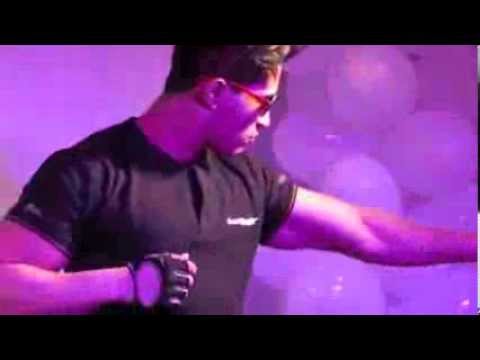 Physiotherapist: 2605 -2901 - 3230€
Physiotherapist (Physiotherapeut) in Germany is educated in 3 years. Its task is to help people recover from injuries or develop the physical abilities of the disabled through exercises, gymnastics, and massage.
The specialty allows you to work in clinics and rehabilitation centers. Also, the services of a physiotherapist are sometimes required in hotels with SPA services, in sports clubs or fitness centers.
The highest earners are good physiotherapists who open their own private offices. Specialists accept patients according to the prescriptions of doctors and carry out the prescribed procedures.
Ergotherapist: 2865 – 3191 – 3553€
Ergotherapeut - a specialist in the rehabilitation of sensory motility, reaction, sense of touch. Its task is to help recover from severe injuries associated with partial or complete loss of coordination. Occupational therapists also work with people with disabilities, trying to develop weaknesses through games and exercises.
Usually a profession is obtained after three years of study at vocational schools. There is also an opportunity to get higher education in this specialty.
Occupational therapists usually work in their clinics as private entrepreneurs or assistants, as well as in large rehabilitation centers as employees.
Pharmacist: 4111 – 4693 – 5357€
A pharmacist (Pharmazeut) in Germany works in the development, research and production of medicines. Often, pharmacists take a place at the counters of pharmacies. Some work in government agencies involved in the admission of drugs to the market and conducting testing.
To become a pharmacist, you need to study for 3 years and get a secondary vocational education. But there is also a higher degree - a diploma allows you to work in research areas.
Apothecary: 4008 – 4576 – 5223€
An apotheker in Germany is not a drug seller, but a pharmacy owner. Although nothing prevents pharmacists from working in other areas of pharmaceuticals.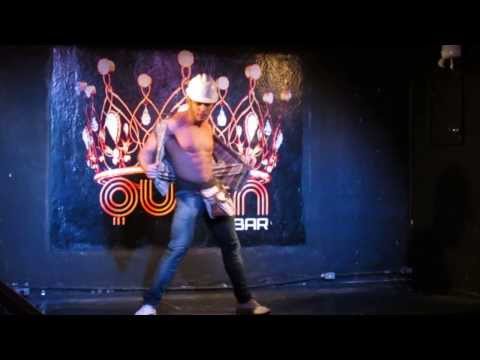 For example, to ensure the production and marketing of medicines.
After graduation as a pharmacist, a year of practice - Approbation - awaits for obtaining the status of a pharmacist. You can then choose whether to open your own business or join an existing one.
Blue Collar - Jobs
Confectioner: 2647 – 2988 – 3373€
Konditor bakes various sweets. To work, you will have to undergo a serious three-year professional training and pass a state exam.
Confectioners work in bakeries, cafes, restaurants, hotels, as well as in enterprises producing sweet pastries.
It's a tough job with night shifts, but the salaries of confectioners in Germany are low.
Confectioner is one of the low paid professions in Germany.
Painter: 2647 – 2988 – 3373€
The painter (Maler) is engaged in exterior and interior painting of buildings. It sounds simple, but in fact, the correct high-quality interior decoration is a whole science.
Painter training lasts three years, most of the time is spent on practical work. You will have to master the painting and varnishing of various materials, study the impact of external factors, learn the secrets of obtaining smooth coatings and many other things.
Carpenter: 2647 - 2988 – 3373€
Carpenter (Zimmerer or Zimmermann) - a profession so ancient that it now even seems outdated. But if you think about it, woodworking is still relevant.
Roof framing, doors, wooden furniture, fences, interior decoration and many other things require the use of wooden materials. So, the carpenter's hands are still valuable.
Professional training lasts 3 years. A funny detail: they prefer to take physically strong guys with strong backs as students, since in work they often have to lift and carry weights.
Plumber: 2951 – 3366 – 3840€
Plumber (Installateur) in Germany is engaged in the installation and maintenance of various sanitary equipment: water supply, sewerage, gas supply, etc.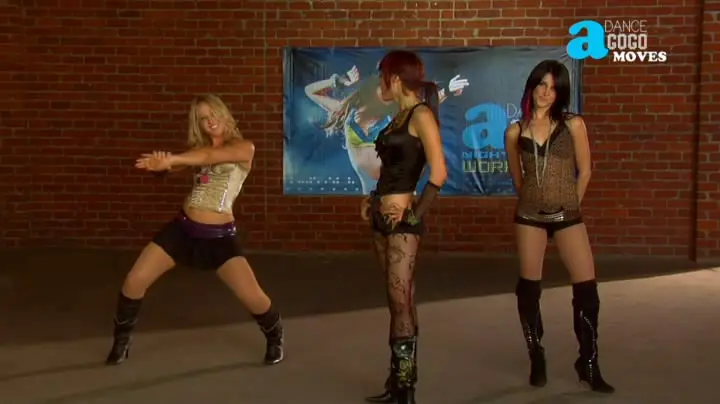 Training does not last 3 years and includes a large number of practical exercises.
Electrician: 3097 – 3501 – 3957€
Electricians (Elektriker) are responsible for the assembly, repair and maintenance of electrical networks.
Education in Germany lasts three and a half years, usually theory is combined with active practice.
Recently, the profession has been renamed Elektroniker, expanding the scope of work towards the infrastructure of information systems, telephone networks and other methods of data transfer.
Electrician: 3097 – 3501 – 3957€
Electrical technicians (Elektroniker) work in Germany in various branches. Energy, construction, industrial automation, other industries where electronic mechanisms need to be taken care of.
The training process for electrical engineering in Germany is usually limited to 3 - 3.5 years.
Mechanical engineer: 3819 – 4272 – 4779€
German mechanical engineer (Maschinenbauer) manufactures, adjusts, repairs machine tools, robots and other industrial machines.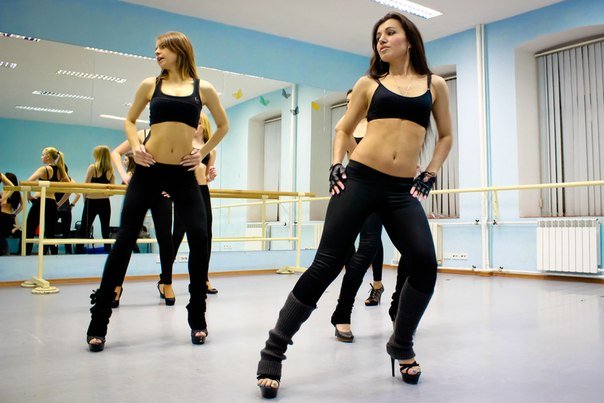 Often, in addition to theoretical knowledge of mechanical engineering, mechanics have quite practical skills, for example, plumbing or welding.
The specific specialty of mechanics in Germany can be achieved in three years through a vocational education.
Specialties related to auto and transport
Car dealer: 3169 – 3758 – 4457€
Car dealers in Germany (Automobilverkäufer) help customers choose the make and model of the car, advise on operation issues, place an order.
To become a car dealer in a German car dealership, you need a secondary education in the field of trade. Other technical automotive specialists can also retrain in the field of sales of automotive equipment.
Autohouses train salesmen for six months, of which at least 3 weeks are devoted to theory. To specialize in certain types of models or brands, workers attend seminars.
The main thing in the work of a car seller is the ability to communicate with customers, inspire confidence and positive emotions.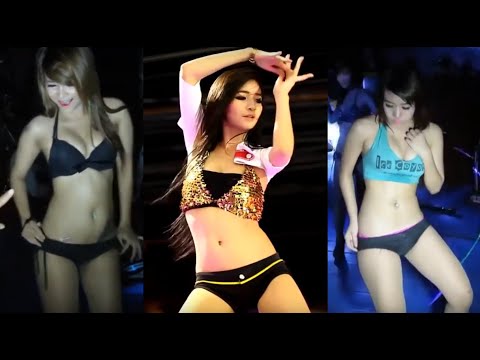 Bus driver: 2338 – 2628 – 2954€
In addition to holding the relevant German license categories, a bus driver (Busfahrer) in Germany must complete a 3-year vocational training course.
Just being able to turn the steering wheel is not enough! Have to:
provide services to passengers,
sell tickets,
monitor the condition of the bus.
Bus driver's job is city transport, intercity flights or school routes.
Subway driver: 2652 – 2980 – 3349€
Train driver in the subway (U-Bahn-Fahrer) - a special case of a locomotive driver who is focused on working in the subway. Tasks:
keep the train on schedule,
to control the disembarkation and embarkation of passengers,
check the performance of the composition.
Work in the German subway is a prestigious, highly paid occupation that does not require a long process of obtaining an education.
Working as a subway driver in Germany has the advantage of being a fast learner.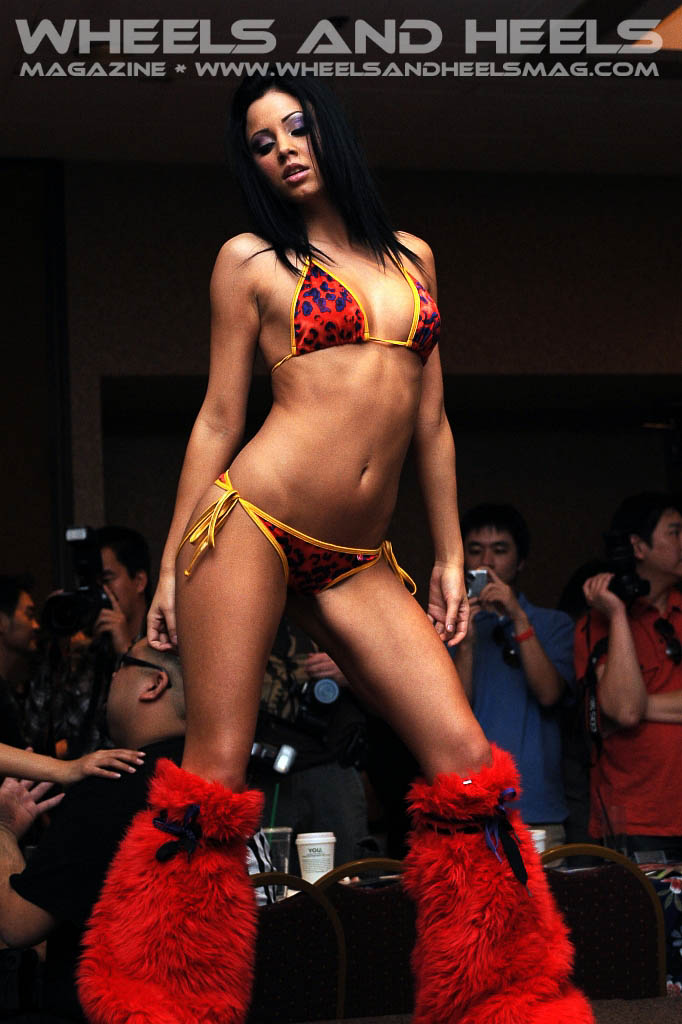 Pilot: 7522 – 8839 – 10388€
The profession of a pilot in Germany is in demand in passenger airlines, military areas and cargo transportation.
Training for a pilot is paid, carried out in connection with a specific company in a vocational school. To obtain a license to fly, you must listen to the theory, pass the practice and pass the exams. This will take two or three years.
A pilot's license for a small motorized aircraft will cost around 20,000€.
Then you need to look for a job and not lose your skills - a simple pilot leads to the loss of a license. If you're lucky, you'll be able to get a job in a big company that will pay for retraining.
However, there is no shortage of pilots in Germany. Therefore, many who have received a license do not progress beyond amateur flying with air clubs.
Unskilled work
Maid: 2013 – 2132 – 2314€
Cleaning women in hotels (Zimmermädchen) in Germany is one of the low-paid professions.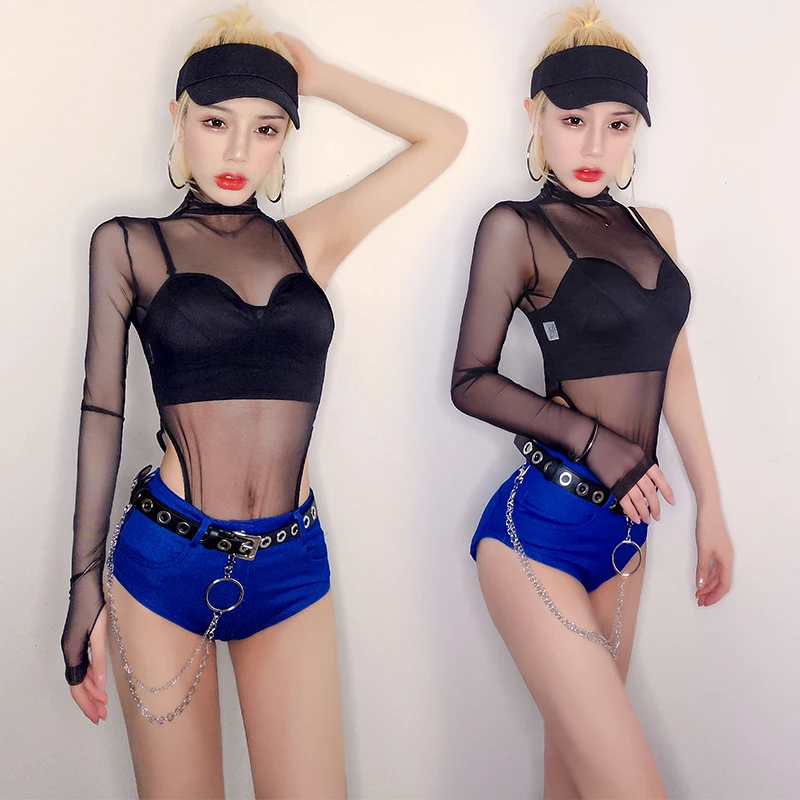 High qualifications are not required, and anyone can work as a maid.
But hotel directors and hiring managers started out as Roomboys. Having gained experience in the hotel business, seeing everything from the very bottom of the career ladder, it is easier to comprehend many details of hotel management.
Hotel administrator: 2013 – 2157 – 2367€
The business card of the hotel is the person at the reception (Rezeptionist). In Russian, the name of the profession most accurately corresponds to the translation "hotel administrator".
This is a person who meets, registers, accommodates guests, and also resolves any issues of guests.
There is no special training for this profession in Germany. The receptionists willingly accept people who are able to perform work in offices or hotels, who know foreign languages, who can adequately communicate and not forget important things.
Waiter: 2013 – 2099 – 2249€
No education is required to become a waiter (Kellner) in Germany.