How much do cruise ship dancers make
Cruise Ship Entertainment Jobs. Cruise ship jobs for musicians, singers, dancers, dj, production staff

 




| | | |
| --- | --- | --- |
| Cruise Ship Jobs - Quick links:   | Select Cruise Ship Position--AUCTION AT SEA--Art AuctioneerWine Auctioneer--CLERGY / RELIGIOUS SERVICES--Catholic PriestProtestant MinisterRabbi--BEAUTY SALON / SPA DEPARTMENT--Beauty Salon ManagerAssistant Beauty Salon ManagerBeauticianHair Stylist / HairdresserMassage TherapistCosmetologistNail TechnicianAerobic & Fitness TrainerAlternative Instructor--CASINO DEPARTMENT--Casino ManagerAssistant Casino ManagerCasino Dealer / CroupierSlot TechnicianCashier--CRUISE STAFF DEPARTMENT--Cruise DirectorAssistant Cruise DirectorSocial HostessCruise StaffDisc Jockey /DJYouth CounsellorScuba Diving / Water Sports InstructorGolf Instructor--Deck Department--CaptainStaff CaptainFirst Officer / 1-st MateSecond Officer / 2-nd MateThird Officer /3-rd MateJunior Third OfficerChief Radio OfficerRadio OfficerSafety OfficerSecurity OfficerSecurity Personnel / Security StaffBosunCarpenterAble SeamanSeamanDeck Attendant--ENGINE DEPARTMENT--Chief EngineerFirst EngineerSecond EngineerThird EngineerMotormanFitterWiperChief ElectricianElectricianChief Air Conditioning TechnicianAir Conditioning TechnicianPlumberUpholstererFireman--ENTERTAINMENT DEPARTMENT--Guest EntertainerLounge PerformerComedianShow SingerShow DancerCruise DirectorAssistant Cruise DirectorMusicianShowband Musician-PianoShowband Musician-Saxophone / ReedsShowband Musician-TrumpetShowband Musician-TromboneShowband Musician-BassShowband Musician-DrumsShowband Musician-GuitarProduction / Stage ManagerAssistant Production / Stage ManagerSound & Light TechnicianProduction / Stage Staff--FOOD AND BEVERAGE DEPARTMENT--Food And Beverage DirectorMaitre D' / Restaurant ManagerDining Room Head Waiter / WaitressDining Room Waiter / WaitressDining Room Assistant Waiter / WaitressDining Room Junior Waiter / WaitressBuffet Steward / StewardessWine Steward / StewardessCocktail Waiter / WaitressBartenderBar Stewards/ StewardessBar AccountantBuffet Steward / StewardessBus boy / Bus Person--GALLEY / KITCHEN DEPARTMENT--Executive ChefSous ChefChef De PartieFirst CookSecond CookThird CookCook TraineeCrew CookCrew Cook UtilityCrew MessmanOfficer MessmanProvision Master / StorekeeperAssistant Provision Master / StorekeeperPastry Chef SupervisorAssistant Pastry Chef SupervisorPastry Man /Pastry PersonPastry TraineeBaker SupervisorAssistant Baker SupervisorBakerBaker TraineeGalley CleanerDishwasher / Pot washer--GENTLEMAN DANCE HOST / SOCIAL HOST--HOTEL OPERATIONS DEPARTMENT--Chief Purser / Hotel ManagerDeputy Purser / Assistant Hotel ManagerPurserAssistant PurserJunior Assistant Purser / ReceptionistCrew PurserShore Excursion ManagerAssistant Shore Excursion ManagerCost AccountantRevenue Accountant--HOUSEKEEPING / ACCOMMODATION--Chief HousekeeperAssistant Chief HousekeeperFloor SupervisorHead Room Steward / StewardessCabin Steward / Stewardess / Cabin AttendantAssistant Cabin Steward / Stewardess / AttendantBell CaptainRoom Service Attendatn/Bell PersonCleaner / Utility CleanerLaundry SupervisorAssistant Laundry SupervisorLaundry Man / Linen KeeperPool Attendant--INSTRUCTORS--Golf InstructorScuba Diving / Water Sports InstructorBridge Instructor Dance InstructorTexas 42 InstructorArts & Crafts InstructorCaricature Artist--LECTURERS / SPEAKERS--Destination Speaker / LecturerSpecial Interest Speaker / LecturerPort / Shopping Lecturer--MEDICAL DEPARTMENT--Chief Doctor / PhysicianCrew Doctor / PhysicianRegistered Nurse--PHOTO DEPARTMENT--Photo ManagerAssistant Photo ManagerPhotographer--GIFT SHOPS DEPARTMENT--Gift Shop ManagerAssistant Gift Shop ManagerShop Assistant / Gift Shop Sales Associate--INFORMATION TECHNOLOGY / IT--Shipboard Computer System ManagerComputer System Hardware TechnicianInternet Manager | Select Cruise Line ProfileCarnival Cruise LineCelebrity CruisesCosta CruisesDisney Cruise LineFred Olsen Cruise LinesHolland America Cruise LineMediterranean Shipping Cruises / MSCNorwegian Cruise Line / NCL AmericaP&O CruisesP&O Cruises AustraliaPrincess CruisesRoyal Caribbean International / RCIStar CruisesPullmantur CruisesOcean Village CruisesAida CruisesCrystal CruisesCunard Cruise LineHapag Lloyd CruisesThe World Of ResidenseaPeter Deilmann CruisesRegent Seven Seas CruisesSeabourn CruisesSilversea CruisesSeaDream Yacht ClubOceania CruisesLouis Cruise LinesImperial Majesty CruisesIsland CruisesKristina CruisesAbercrombie&Kent CruisesAfrican Safari Club CruisesAmerican Canadian Caribbean LineClipper Cruise LineCruise WestDiscovery World CruisesOrient LinesSwan Hellenic CruisesLindblad ExpeditionsSea Cloud CruisesStar ClippersClub Med CruisesWindstar CruisesWindjammer Barefoot CruisesBergen Line / Norwegian Coastal VoyagesGrandi Navi Veloci / GNV CruisesSilja Line |




 

Download The Cruise Ship Jobs Guide Now!


The first of these two phrases as a quite popular phrase which does not quite apply today, considering the real situation of the entertainment industry worldwide. Places like Las Vegas and New York City are no longer heaven for musicians, dancers and entertainers, providing steady jobs, as was the case several years ago. As a result of the present economic realities and all major budget cuts in almost every form of entertainment, the army of unemployed and "freelancing" (meaning without steady income) artists, musicians and entertainers has never been bigger. There is only one place left, where musicians, dancers, entertainers and production staff can find stable jobs and relatively bright future (at least for the next ten years) - THE CRUISE LINES. No other industry has been growing so rapidly in the past seven years as the cruise industry. Just for the last four years all leading cruise lines have doubled their fleets and number of employees. Full scale Broadway and Las Vegas style production shows are performed aboard most of the cruise ships. Many new cruise ship companies have emerged trying to get their share from the cruise market explosion. With all the cruise ships currently under construction the number of cruise ship jobs worldwide is expected to triple by the year 2012.

The Entertainment Department on a cruise ships consists of the following positions:

Guest / Headline Entertainer (a complete and strong 40-50 minutes self-contained show catering to a wide diversity of ages required) - Comedy Variety, Magicians / Illusionists, Jugglers, Specialty Acts, Variety Entertainers, Hypnotists, Mentalists, Impressionists, Ventriloquists, Musical Acts, Vocal Headliners, Vocal Impressionists, Instrumentalists . Salary range: $4000-18000 U.S. per month, depending on the cruise line and negotiation.

Lounge Performer (entertain in certain locations on board: piano bar, night club etc. providing their own music and materials) - solid experience and ability to play a wide diversity of musical styles required. Fluent English Language skills required. Salary range: $2500-4800 U.S. per month.

Cruise Director (The cruise director is in charge of all on-board entertainment, creates, coordinates, and implements all the daily activities, acting master of ceremonies at social activities and evening shows). Professional entertainment background preferred or 2-5 years on board working your way up from an entry-level cruise staff position. Public speaking, delegate responsibilities and strong organizational abilities required. Fluent English Language skills required. Salary range: $3800-7500 U.S. per month, depending on the cruise line.

Production Show Singer / Lead Vocalist (main production shows, cabarets) - male and female experienced/advanced singers with the ability to sing Broadway to pop/rock styles. Must be able to move well. Salary range: $2400-3800 U.S. per month, depending on the cruise line.

Production Show Dancer (main production shows, cabarets) - advanced male and female dancers with strong technique in jazz, ballet and tap. Salary range: $1800-2900 U.S. per month (cast members to lead performers), depending on the cruise line.

Musician:

Show Band / Orchestra Musician - piano, saxophone/reeds, trumpet, trombone, bass, guitar, drums - extensive professional experience, excellent sight-reading, ability to work as a section player required. Salary range: $1800-2700 U.S. per month, depending on the cruise line.

Lounge Groups (2 to 6 piece bands) - solid performance experience required. Fair English Language skills required. Salary range: $1600-2400 U.S. per month, depending on the cruise line.

Cocktail Pianist - must be able to perform ambient music with a polished, classy type of sound. Wide repertoire range-from Bach to Gershwin plus Broadway favourites, American standards and popular film music. Must have a professional attitude and appropriate etiquette. In addition to playing ambient music must be able to perform recitals once or twice weekly and accompany wedding ceremonies and receptions. Fair EnglishLanguageskillsrequired. Salary range: $1600-2400 U.S. per month, depending on the cruise line.

Classical Trio / String Quartet - the group must be able to perform ambient music with a polished, classy type of sound. Wide repertoire range-from Baroque and Classical pieces to Gershwin plus Broadway favourites, American standards and popular film music. Members must have a professional attitude and appropriate etiquette. In addition to playing ambient music the group must be able to perform recitals once or twice weekly and accompany wedding ceremonies and receptions. Fair English Language skills required. Salary range: $1600-2400 U.S. per month per person, depending on the cruise line.

Piano Bar Entertainer - must be also a vocalist and be able to perform "sing-alongs". Interaction with guests is a vital part of the performance. Wide range repertoire list required. Must have a professional attitude and appropriate etiquette. Excellent English Language skills required. Salary range: $2300-3500 U.S. per month, depending on the cruise line and gratuities.

High Tech / Sequenced Duos - the group must be proficient in both sequencing and acoustic instruments with strong lead vocals. The repertoire list should cover a wide range of styles-American standards, ballroom dancingmaterial, disco, 50s to present favourites. Salary range: $1600-2400 U.S. per month, per person, depending on the cruise line.

Calypso / Island Band (2 to 4 piece bands) - these types of groups are hired year-round on ships cruising the Caribbean. Must feature the steel pan and be well-versed in all styles of Caribbean music. Salary range: $1400-1800 U.S. per month, per person, depending on the cruise line.

Strolling Strings (2 to 4 piece group) - Mobility is a vital part of the performance-strolling around tables in the main dining room of the ship. Must have a wide range of international favourites in the repertoire list and accept guest's requests. Salary range: $1400-2200 U.S. per month, per person, depending on the cruise line and gratuities.

Stage / Production Manager (responsible for running the production shows and managing the technical staff) - extensive technical and practical education and /or hands-on experience required. Salary range: $2200-3100 U.S. per month, depending on the cruise line.

Assistant Stage / Production Manager (assisting in running the production shows and any activities that require technical assistance) - extensive technical and practical education and /or hands-on experience required. Salary range: $1700-2600 U.S. per month, depending on the cruise line. Possibilities for promotion to Production Manager.

Sound & Light Technician / Stage Staff (assisting in running the production shows and any activities that require technical assistance) - technical and practical education and /or hands-on experience required. Salary range: $1600-1900 U.S. per month, depending on the cruise line. Possibilities for promotion to Assistant Production Manager.

Cruise Staff (organizing passengers activities-golf, quizzes, bingo etc.) - some experience preferred. Fluent English Language skills required. Salary range: $1800-2100 U.S. per month, depending on the cruise line. Possibilities for promotion to Assistant Cruise Director.

Disc Jockey / DJ (should have a diverse music foundation to span the generations of the passengers) - hotel, resort or night club experience preferred. Fluent English Language skills required. Salary range: $1700-2700 U.S. per month, depending on the cruise line.

Youth Activities Coordinator / Youth Staff (organizing children's activities) - some experience with children preferred. Fluent English Language skills required. Salary range: $1700-2100 U.S. per month depending on the cruise line.

Download The Cruise Ship Jobs Guide Now!

Tweet
Cruise Ship Show Dancer Jobs
Back to All Entertainment Jobs
Register for this Job Now!
Show Dancer Job Description and Duties:
The duties and responsibilities of a Production Show Dancer aboard a cruise ship include, but are not limited to:
- Reports to the Cast Performance Manager and to the Cruise Director
- Perform the required shows approved by the Director of Entertainment of the cruise line or by the Production Company Manager (in case the show is not produced "in-house")
- Due to the nature of the job the Show Dancer must maintain weight restrictions according to his/her contract
- Performs in Production Shows specifically created by or for the cruise line
- Perform any of the production segments during a cruise as scheduled by the Cruise Director
- Responsible for cleaning and maintaining all company's production shows costumes
- Maintains a cleaned and organized dressing room and backstage area
- Meets and greets guests at the ship's theater entrance during non-production show evenings
- Have photographs taken with the guests when requested by the Photo Manager and approved by the Cruise Director
- Leading and escorting passenger tours of the Bridge and ship's theater backstage area
- Must arrive backstage 15 minutes prior to all rehearsals and 30 minutes prior to all shows in order to allow sufficient time for dressing and warm-up
- Some cruise lines require Show Dancers to perform Guest Activities (Cruise Staff) duties during the day or non-production show evenings as well as meeting and greeting passengers during embarkation, Show Dancers aboard ships of other cruise lines do not perform any additional
duties, except professional dancing
- Depending on the cruise line Production Show Dancers may or may not be required to participate in Safety and Emergency Drills and related activities
- Show Dancers enjoy full deck privileges - free access to passenger facilities such as restaurants, bars, gym, disco, swimming pools etc.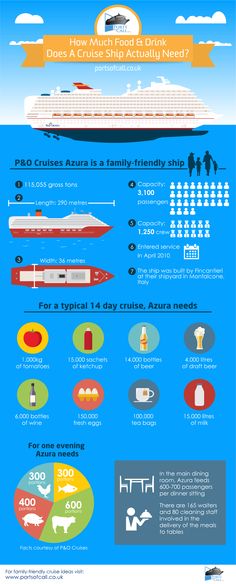 Cruise Ship Show Dancer Job Requirements:
Advanced dancers that have technical training along with with strong jazz, ballet, tap and Musical Theatre techniques
Additional skills of gymnastics, flying/web, ballroom, partnering and acting would be a plus
Height requirements slightly vary between the different cruise lines and production show companies, but in general are:
Height requirements slightly vary between the different cruise lines and production show companies, but in general are:
Female Dancers must be 5'3"-5'9" (1.62 m - 1.80 m) in height
Male Dancers must be 5'8"-6'3" (1.77 m - 1.92 m) in height
Some show production companies and cruise lines do not have a particular height requirements
There are two types of auditions - live auditions and video auditions. In most cases candidates should submit video materials in order to be selected for a live audition, in some cases candidates may be hired via video audition only
Video submissions:
Record a combination across the floor showing what you can do as a dancer.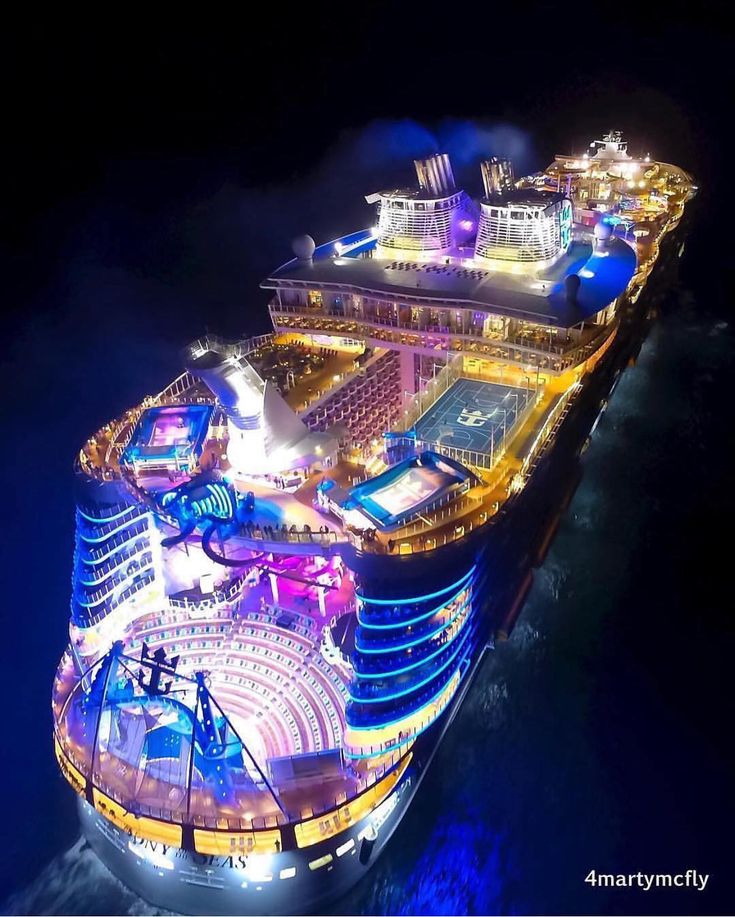 Be sure to display as much technique and extension as possible. The best idea is to include different routines, as many, as you can - Lyrical Jazz, Broadway Jazz, Contemporary Pop, Tap, kicks, Russians, leaps, turns, pirouettes.
Males can also show switch or scissors, switch seconds, tumbling and tap (triple time step or combo), females - pointe work if comfortable on pointe and tap (triple time step or combo).
Any additional abilities shown on the video footage would be a plus - pointework, tumbling, acrobatics, Ballroom and Latin dance.
Show group footage can be accepted, however it should be known who you are very clearly
Along with the video candidates will need to supply a full body photograph, an updated resume that includes your performances, your height and present contact information including an email address
Some cruise lines and production show companies will accept YouTube or email video submissions, others will insist on hard copy (DVD) video, photograph and resume submissions mailed to their postal addresses.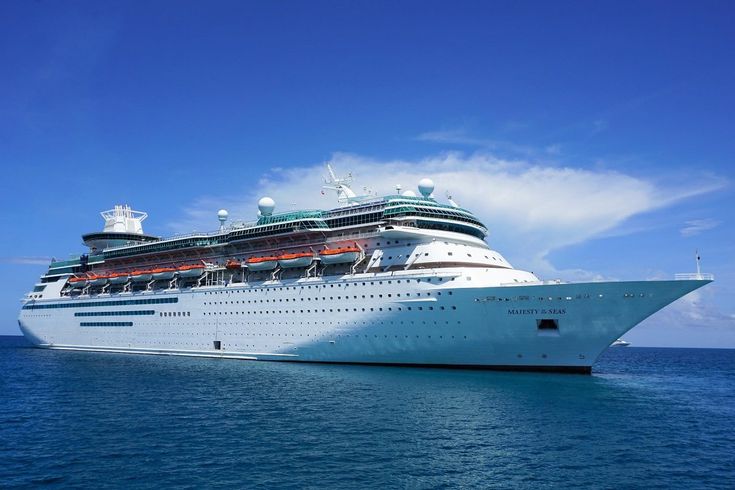 Production Dancer Salary Range:
$2,400 to $3,200 US per month depending on the cruise line and time served with the company. Possibilities for promotion to Production Dance Captain position.
Register for Cruise Ship Jobs Now!
Privacy policy | Terms of service | Site Map | Contact us
Copyright © 1998-2019 Seamax International Cruise Ship Employment Services - All rights reserved
How much do cruise ship workers earn? • BUOM
By Indeed Editorial Team
April 7, 2021
The travel and tourism industry provides people with ample opportunities to earn income by working at non-traditional times and traveling the world. In particular, cruise ships provide these benefits along with the opportunity to meet different populations and gain experience in many industries. While at sea, employees often incur minimal living expenses, allowing them to set aside most of their earnings. In this article, we will discuss the different types of cruise ship workers and the average wages for some of the more common cruise ship occupations.
nine0003
Who are cruise ship workers?
Cruise ship employees include all employees on board a cruise ship. Depending on the cruise line and type of ship, cruises may require hundreds of employees in different departments, for example:
Deck: Deck personnel ensure the overall safety of cruise ships and their passengers. Deck personnel include officers such as the ship's captain and ratings such as sailors.

Engine: The Engine Department is responsible for the operation and maintenance of ship propulsion, mechanical and technical systems, including engines, HVAC systems and fire fighting systems.

Hotel: The hotel staff is responsible for guest accommodation and food and beverage departments.

Medical: Medical personnel treat any injury or illness and respond to emergencies on the cruise ship. nine0003
How much do cruise ship workers earn?
Due to the wide variety of jobs available on a cruise ship, there is no specific salary that a cruise ship worker should expect.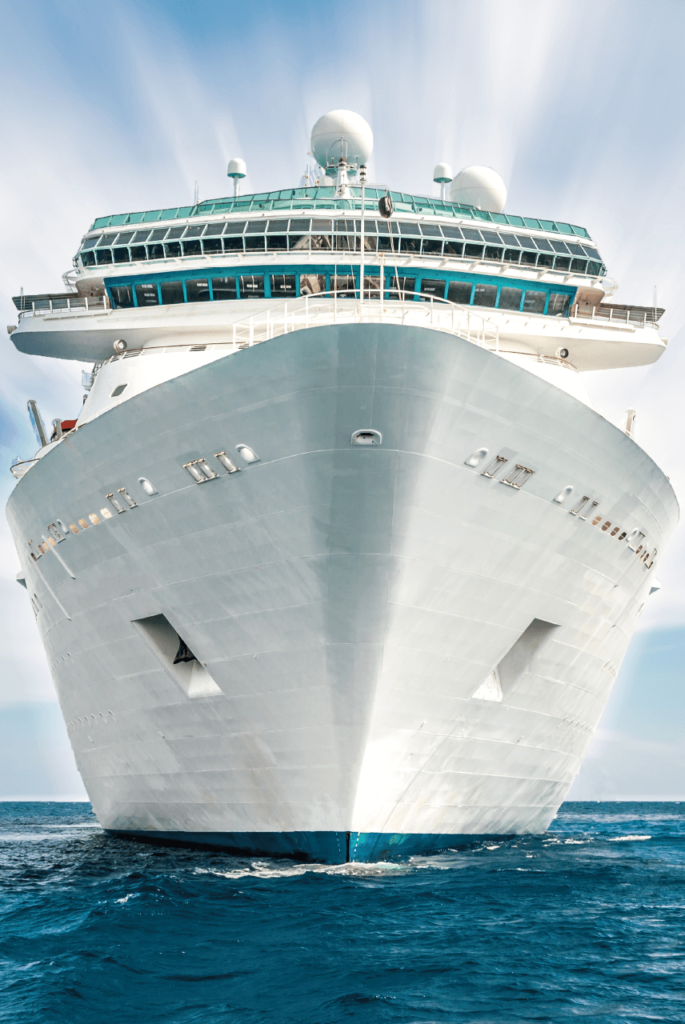 For example, according to the US Bureau of Labor Statistics, the average salary for all captains, mates, and pilots on watercraft is $87,420 per year. The salary for certain positions in this category may vary.
The salary of cruise ship workers can depend on several factors, including:
Tips and gratuities: Many service workers on board cruise ships receive tips and gratuities in addition to their salary.

Position type: Those in senior positions such as cruise director and chief engineer earn more than entry-level positions.

Experience: Cruise ship workers with more experience tend to earn more and may be considered for promotions. nine0003

Special skills: Highly skilled technical positions such as IT and electrical engineers typically earn higher wages than employees in less skilled positions.

Vessel size and type: on larger vessels that carry more passengers, employees must take on more responsibilities and generally receive higher wages than on smaller vessels.

Cruise ship: Each cruise ship has its own set of standard salaries for employees.
Cruise ship workers receive additional benefits in addition to wages, including room and board, medical care and meals. This reduces living expenses while employees are on board the scheduled cruise. In addition, cruise ship workers tend to work longer hours, which increases the income of hourly workers. They also usually get big discounts on cruises for themselves and family members. nine0003
Types of jobs on cruise ships
Below is a list of common jobs on cruise ships and their average wages. For the most up-to-date information from Indeed, please click on the salary link for each position below.
1. Caterer
National average salary: $21,884 per year
Key Responsibilities: Caterers are responsible for preparing, storing, and serving food and beverages. They should enjoy working with people and should have basic math skills.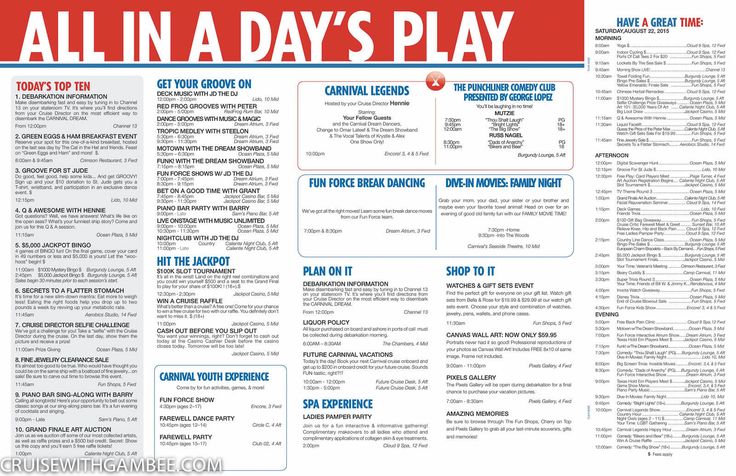 They report to restaurant managers and usually work non-standard hours, especially the first shifts. nine0003
2nd sailor
National average salary: $25,769 per year
Key Responsibilities: Sailors assist in the preparation and maintenance of the ship, the operation of equipment and the repair of machinery. They must be able to perform intensive manual labor and be able to work long hours with long commutes. Sailors report to the captain of the ship.
3. Receptionist
National average salary: $41,185 per year
Key Responsibilities: Receptionists greet guests, handle check-in and check-out, collect fees, and act as a guest information resource. They must have strong interpersonal and communication skills and patience to solve guests' problems. nine0003
Learn more: Learn about front desk jobs
4. Housekeeping manager
National average salary: $30,041 per year plus tips
Key Responsibilities: Cleaning managers are responsible for house cleaning, such as preparing and cleaning rooms and common areas, as well as for scheduling the work of service personnel.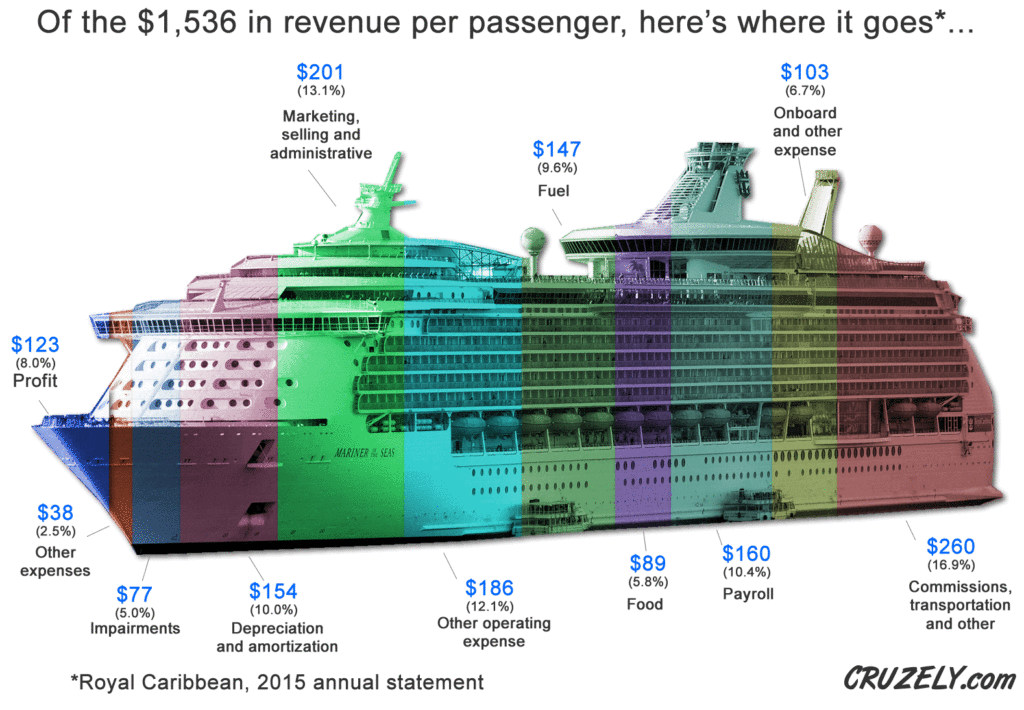 They supervise housekeepers and make sure they meet cleanliness and quality standards.
5. Security officer
National median salary: $29,710 per year
Key Responsibilities: Security officers oversee ship security, respond to safety or security issues, and assist in shipboard emergencies. They must receive training, which may include tactical firearms training. Security personnel may also be required to obtain a license from a recognized organization.
Read more: Learn how to become a security officer
6. ​​Bosun's Mate
National Average Wage: $30,434 per year
Primary Responsibilities: Bosun's mates train crew members and supervise inspection, repair, and maintenance of deck equipment and machinery. They can also perform these tasks on their own and are knowledgeable of all non-engine ship maintenance operations, including cargo, lines and anchors.
7. Recreation coordinator
National median salary: $65,166 per year
Key Responsibilities: Recreation Coordinators plan, direct, and oversee recreational activities on the ship, such as physical education classes, dance instruction, and children's activity programs.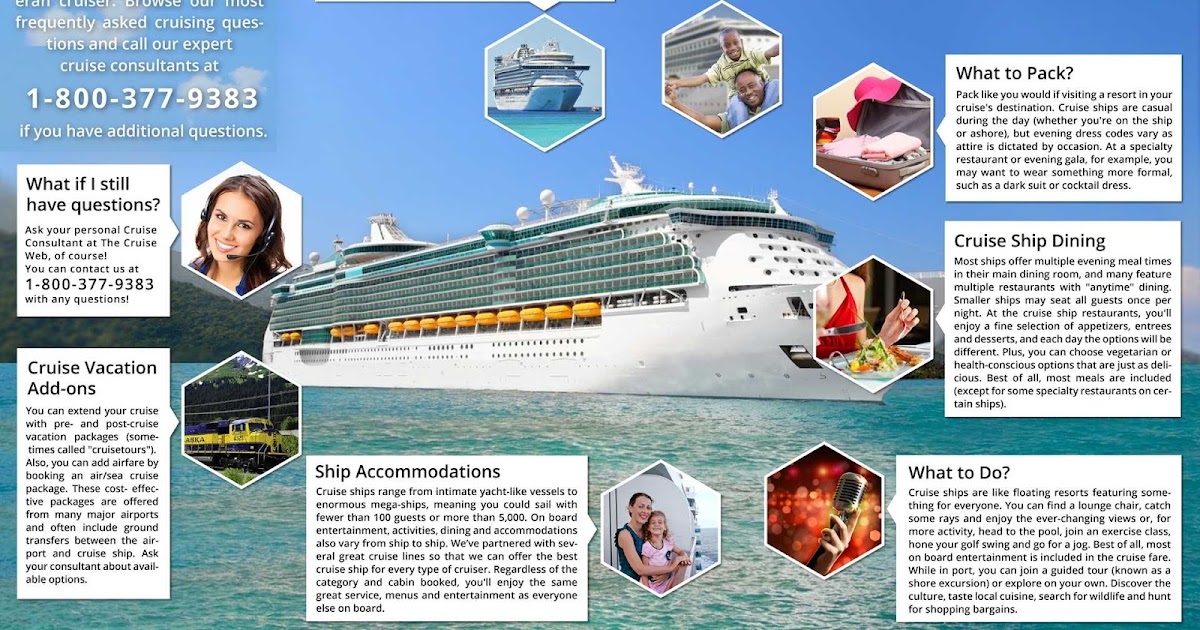 They may also plan special events such as themed parties. Recreation coordinators are not required to have a bachelor's degree, but may have a degree in recreation and leisure studies or a related field. nine0003
8. Paramedic
National average salary: $38,059 per year
Primary Responsibilities: Paramedics provide medical care and treatment to guests, crew, and cruise ship personnel. The basic rank of paramedic requires training, which usually takes about two years, and a state license.
Learn more: Learn how to become a paramedic
9. Locksmith
National average salary: $46,570 per year
Key Responsibilities: Locksmiths repair and maintain the cruise ship's metal components and related equipment. These are skilled workers capable of grinding, shaping and milling metal into the required shapes.
10. HVAC Technician
Average National Salary: $46,710 per year
Key Responsibilities: HVAC technicians repair and maintain the ship's climate control systems, including HVAC systems.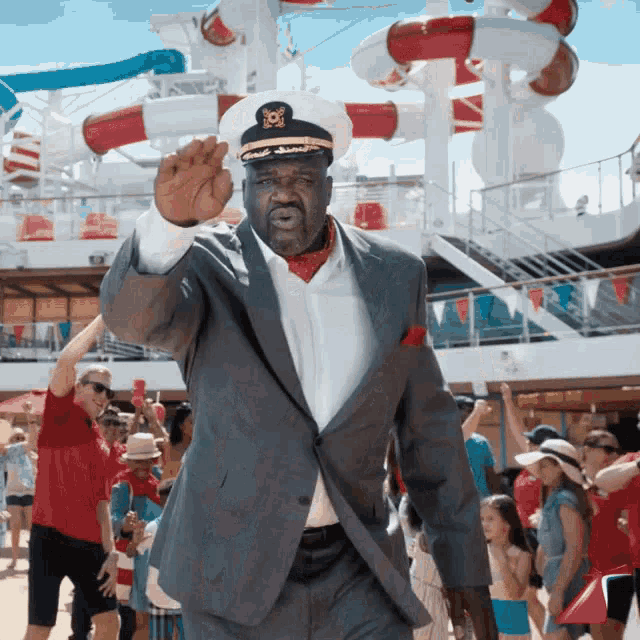 They usually complete a course of study, which can last from six to 24 months, followed by an internship. nine0003
11. Entertainer
National average salary: $30,606 per year
Key Responsibilities: Performers perform for guests on cruise ships. They rehearse, perform and interact with guests. Performances may include musicians, singers, magicians, and comedians.
12. Plumber
National average salary: $51,337 per year
Key Responsibilities: Plumbers repair and maintain the plumbing system on a cruise ship. They are usually licensed by the state, which may require a certain number of hours in a vocational training program. nine0003
Learn more: Learn how to become a Plumber
13. Hotel Manager
National average salary: $50,555 plus advice
Key Responsibilities: Hotel managers supervise hospitality staff, schedule staff, provide positive guest experience and coordinate hotel services such as room service. They should have strong interpersonal, communication, and problem-solving skills.
nine0003
Learn more: Learn how to become a hotel manager
14. Food Service Director
National average salary: $53,433 per year
Key Responsibilities: Food service directors oversee food and beverage ordering, storage, cooking and serving. They manage the waiters and bartenders, schedule the staff and deal with any guest issues.
15. Entertainment manager
National average salary: 54 9$02 per year
Primary Responsibilities: Entertainment managers recruit and schedule shows for cruise ships. They also oversee the lighting, production and sound crews.
16. Nurse
National average salary: $64,792 per year
Key Responsibilities: Nurses on cruise ships provide medical care and treatment to passengers, staff and crew members. They attend illness, injury, and any medical emergency. nine0003
Learn more: Learn about nursing
17. Chef
National average salary: $66,146 per year
Key Responsibilities: Chefs plan and prepare meals for cruise ship passengers.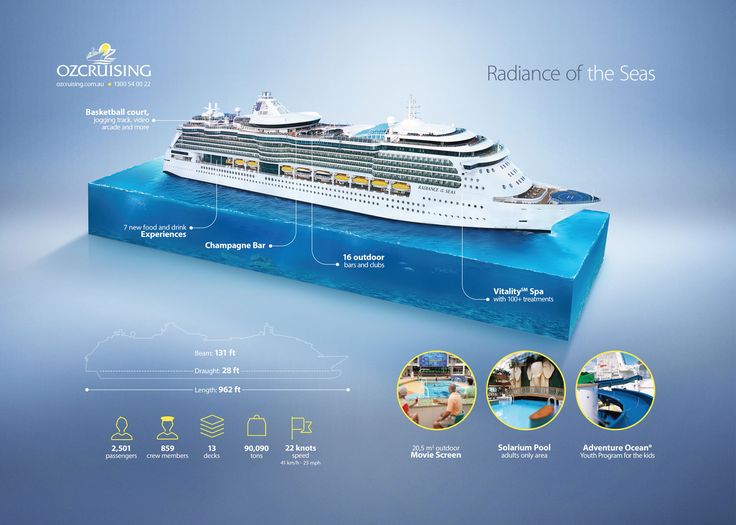 They order supplies, take inventory, and manage the kitchen staff.
Learn more: Learn how to become a chef
18. Chief engineer
National average salary: $69,846 per year
Key Responsibilities: Senior Engineers are responsible for the maintenance of the ship's systems, including engines, hydraulics, and controls. They keep inventory and work closely with the captain of the ship. Chief Engineers on cruise ships must be certified as Chief Marine Engineers.
19. Service Manager
National Average Salary: $78,722 per year
Key Responsibilities: Maintenance Managers oversee the maintenance, repair, and cleaning of essential facilities for cruise ship guests and staff. They also cater for the repair of mechanical components in these areas such as elevators and lighting. nine0003
Learn more: Learn how to become a maintenance manager
20. Environmental and Safety Specialist
National average salary: $85,864 per year
Key Responsibilities: Environmental and Safety Officers create safety plans, implement safety procedures and protocols, review health and safety reports, and coordinate hazardous materials handling and disposal.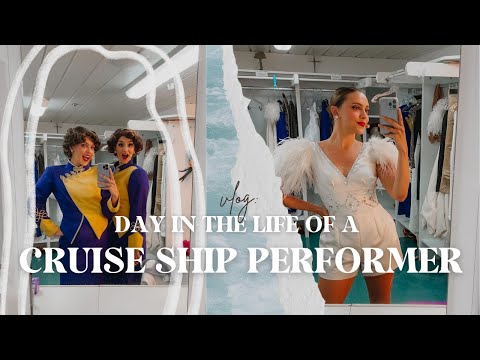 They record and store their scores and conduct security checks. nine0003
21. Captain
National average salary: $87,420 per year
Key Responsibilities: A ship's captain is the highest-ranking officer on a ship. They control the ship and make executive decisions regarding navigation and operations. Captains must comply with all U.S. Coast Guard licensing requirements and must be FCC radio licensed and radar certified.
22. Electrical engineer
Average salary in the country: 9$4,724 per year
Primary Responsibilities: Electrical Engineers oversee the maintenance and repair of electrical systems on a cruise ship. They typically hold at least a bachelor's degree from an institution accredited by the Accreditation Council for Engineers and Technology, and many of them hold advanced degrees.
Read more: Learn about the profession of an electrical engineer
23. Operations director or cruise director
National average salary: 9$9,938 per year
Key Responsibilities: The Operations Directors plan and oversee all activities and activities on board the cruise ship.
They coordinate communication between departments, serve as cruise representatives and answer questions from guests.
Jobs for dancers on cruise ships
Latin ballroom couples required to work in shows on American and European Crisis Lines .
The international agency "Rising Stars" offers employment contracts for Latin ball couples on sea cruise ships. Salaries for ball couples start from 1800USD-3500USD per person per month. The level of salary depends on your level of dance training. The dancers are paid at the expense of the company for round-trip air tickets, meals, and a place to stay on board the liner. We work with the largest cruise lines in the world. Our clients include Norwegian Cruise Lines, Royal Carriben Cruise Lines, Cunard Cruise Lines, Yachts of Seabourn, Princess, Celebrity, Color Line and others. nine0003
Latin ballroom couples work in a show program on the cruise ship theater stage. As a rule, these are large theaters with a capacity of more than a thousand seats for spectators.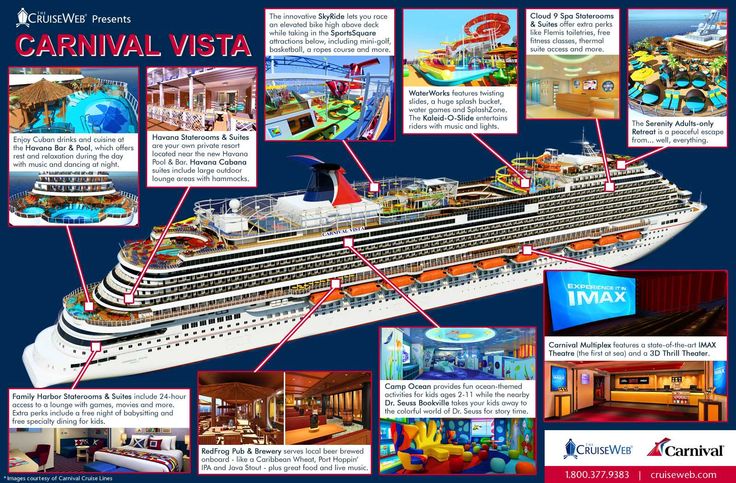 The training period, before the start of the main contract, lasts from two to six weeks and takes place in Miami (USA). During the training period, staging work takes place and is paid separately from the main contract.
To start full-fledged work with our agency, your couple will need a promotional package of video and photo materials. nine0003
Video - can be from competitions, or specially recorded videos in the dance hall with basic Latin dances (cha-cha-cha, samba, rumba and jive). Each dance should be on average 1-2 minutes long. It is necessary to show good choreography and performance technique, trick elements, stretching. It is important to show on the video your abilities as a performer, good public speaking skills, charm, charisma, emotions. In any case, the quality of promotional materials can immediately affect the level of your salary and the number of offers from interested employers. nine0003
Interview - talk to the camera in English for 1-2 minutes about yourself, your hobbies, work experience, results, etc.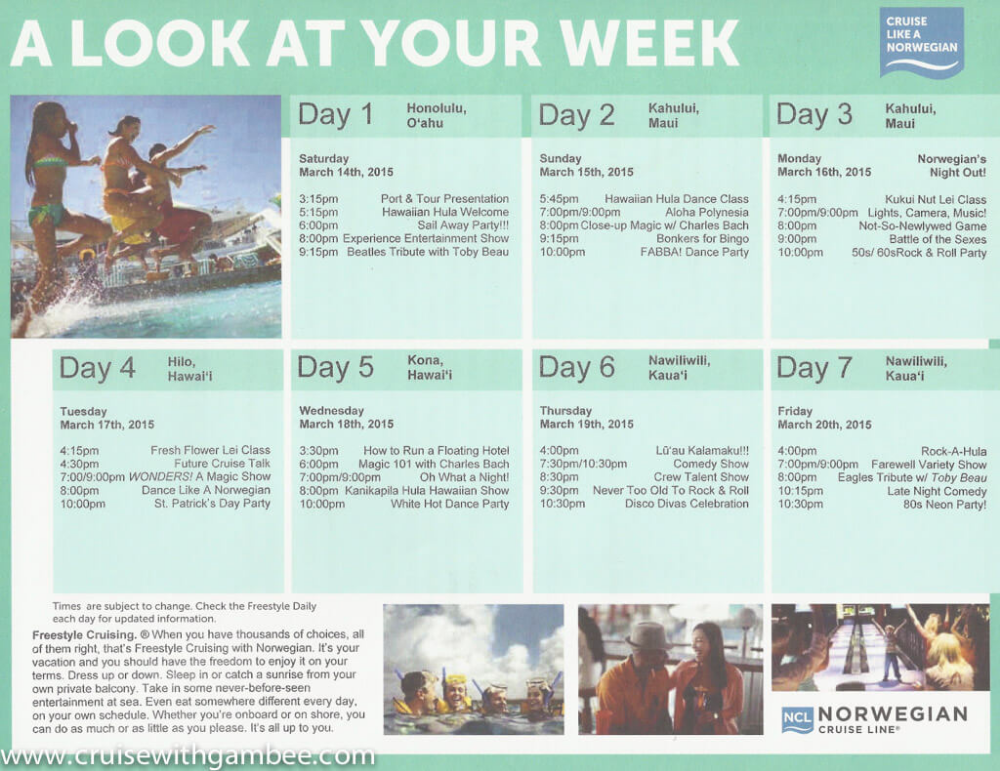 Photo of - taken today, portrait, front and back in tight athletic uniform, to determine fitness and tattoos.
Resume - indicate your last name, first name, date of birth, height, weight, education, performance results at dance championships. To describe work experience, list dates, cities and countries, company names and occupation. nine0003
Please sign up and you will be contacted
Cruise ship jobs in the USA
Cruise ship jobs are your chance to earn money, improve your English, travel and possibly make a career in a large international company.
As a rule, the working conditions for a Latin ballroom couple are different from the working conditions for ordinary dancers. This is the difference in the level of salary, the ability to use the fitness center and the pool. But the most important thing is round-the-clock access to the rehearsal room. This means that you will have the opportunity to continue training without wasting time on the usual hustle and bustle of life (road, food, renting a gym).