How much are dance studio mirrors
How Much Do Dance Studio Mirrors Cost?
Mirrors are one of the essential fixtures in a dance studio, and as a dance studio owner or teacher, you must have wondered how much do dance studio mirrors cost? To answer your question, we consulted with dance studio owners, suppliers, and manufacturers to understand what your expected spend could be and what factors you need to consider before you buy mirrors for your dance studio.
So, how much do dance studio mirrors cost? The cost of dance studio mirrors depends on the type of mirrors. For a standard 6 feet * 4 feet and 4mm thick mirror, the cost is:
Glass Mirrors: £60 to £80 ($80 – $100)
Acrylic mirrors (Perspex) [non-glass]: £80 to £110 ($100 – $150)
Polycarbonate Mirrors [non-glass]: Upwards of £250 (> $300)
In this article, I will cover the key characteristics and attributes of each type of mirrors listed above and how they fare against each other.
After reading this article, you will be in an excellent position to make a choice, depending on the needs of your dance studio.
Attributes Of Dance Studio Mirrors
While you don't generally associate mirrors to be resilient to cracking and scratches, dance studio mirrors usually come with this requirement. The reason dance studio mirrors are resilient is because of crucial characteristics specific to mirrors used in boutique studios. 
requirement. The reason dance studio mirrors are resilient is because of crucial characteristics specific to mirrors used in boutique studios. 
Thickness
The thickness of mirrors are usually between 3mm and 6mm. A 6mm thickness is stronger, rigid, and more resilient than a 3mm mirror making it more suitable in more robust environments such as a dance studio. However, the higher the thickness, the less flexible they are and can potentially result in distorted reflections when adhered to an uneven surface.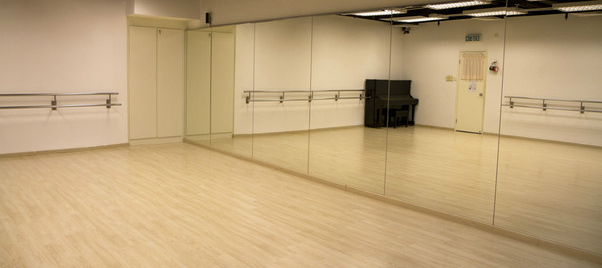 If you are going to choose a glass mirror for commercial purposes, please note that most insurance companies may demand a thickness of at least 6mm to cover liabilities. It is best to check with your insurance provider once before committing.
Strength
Glass mirrors while being rigid and can maintain excellent optical integrity. However, they are very fragile. There is a school of thought that believes Acrylic mirrors are inferior due to its poor optical clarity when compared to glass mirrors.  
Acrylic (or Perspex) mirrors are being used a lot in gyms, dance studios, and retail spaces. While weighing only half as much as regular glass mirrors, they can withstand ten times the impact a regular mirror can. 
Polycarbonate mirrors are an upgrade over acrylic mirrors wherein they are considered 200 times more robust than regular glass mirrors and can be made scratch-proof as well, making it a great candidate for outdoor uses.
They have the highest cost of all the options discussed here.
Dance Studio Non-Glass Mirrors
Non Glass mirrors such as polycarbonate mirrors or acrylic mirrors are the popular choices for dance studio mirrors. The below table describes the various distinctions of the two popular types of dance studio non-glass mirrors, their advantages and disadvantages. Glass mirror being the readily available option and generally well knows is omitted in this comparison.
Acrylic Or Perspec Mirrors
Polycarbonate Mirrors
Acrylic mirrors generally come in sheet form.

They are of a lightweight material that offers accurate reflection, similar to that of mirrored glass

Up to 100 times stronger than glass, often used as mirrors in a variety of commercial situations

Easy to clean by applying a simple solution of warm water and soap, then wiping with a clean, lint-free cloth. Some chemicals can damage acrylic and may cause scratches, so not as resistant to damage 

While moderately resistant to weather conditions, indoor applications are the best use for acrylic mirrors

Acrylic mirrors are easy to work with; A knife or a sharp object can easily cut them, and drilling acrylic mirrors is easy. Drilling mirrors usually require a skilled tradesperson to do the job.

Cost approximately 50% less than Polycarbonate mirrors, acrylic or Perspex mirror sheets are ideal for a dance studio

Polycarbonate mirrors come in sheet form as well

Very lightweight, roughly weighing 30% the weight of glass mirrors. Polycarbonate mirrors give fantastic optical clarity and integrity.

They are the best choice in situations where glass mirrors are too heavy and unsafe and where Acrylic mirrors are not robust enough

Almost 200 times stronger than glass mirrors, Polycarbonate mirrors are virtually indestructible, and sheets of higher thickness can be considered bulletproof!

Polycarbonate mirrors are considered highly resistant to chemicals such as gasoline and common acids, and cleaning chemicals will not damage them

Polycarbonate mirrors have excellent weather resistance, thus making it a popular choice for outdoor situations.  

Despite being slightly harder to cut, Polycarbonate mirrors are more straightforward to drill (holes for fixing) than Acrylic. Therefore, the chances of the mirror getting chipped or cracked are minimal.

Polycarbonate mirrors can be expensive, especially for use in a dance studio. However, if you have a sufficient budget, the benefits outweigh the cost. 
Precautions For Installing Dance Studio Mirrors
Although the workers who will install the mirrors will take the necessary precautions, you should also familiarize yourself with the precautions. Knowing the precautions will help you prepare your studio for the installation process. 
Acrylic mirrors or Polycarbonate mirrors are a good option, but as they are not as rigid as glass mirrors, fitting them requires care to get a perfect reflection. Any imperfections while installing the mirror will result in poor reflection.
If you are buying large mirror sheets (for example, over 1-meter square), then the best option is to go for at least a thickness of 5mm.
To get a perfect reflection with an acrylic mirror, fix an acrylic mirror sheet on a perfectly flat backing surface like an 18mm MDF board and using a suitable adhesive. A rubber roller can be used to smooth out the mirror sheet. 
Screws can be used to mechanically fic Acrylic or Polycarbonate mirrors.
Acrylic mirrors can react to heat and can create focussed heat spots similar to a magnifying glass. Care should be taken not to fix them in a position that is directly against sunlight.
Acrylic mirrors may also expand during warmer temperatures. Leaving an expansion gap of at least 2mm around the edges and sealing them with silicone is recommended.
There are various customization options available for mirrors. When you have decided the type of mirror you are going to buy, you can add additional requirements with your vendor such as

Cut to required shape and size.
Polished edges for clean finishing
Beveled edges
Radius corners (for safety from sharp edges)

Ensure whatever product you buy has excellent fire resistance and conforms to safety standards.
Maintenance Of Dance Studio Mirrors
Maintaining your dance studio mirrors will be a daily task for you. When your mirrors are installed, the workers will take the necessary precautions. However, the precautions and day-to-day use and maintenance of the mirror will fall to you. So you must choose mirrors which are easy to maintain. 
Acrylic and polycarbonate mirrors are much easier to maintain than regular glass mirrors. You can easily avoid chemical-based cleaning fluids and stick to the cotton cloth and warm soapy water. There are various cleaning sprays suitable for mirrors that are available in the household section of supermarkets.
If you require an extra sheen for the mirrors, you can use a mirror polish as a top-up.
Movable mirrors are also a great option to consider if you have a small studio or a short term plan.
Conclusion
If you are thinking of setting up a dance studio or are refurbishing one, you have an essential decision to make.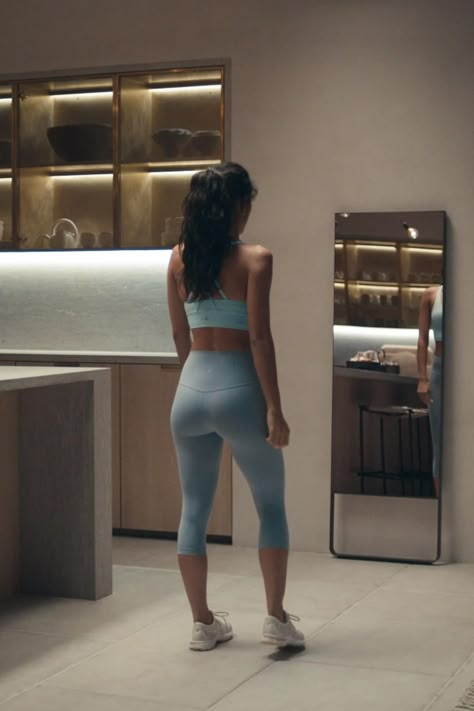 If you have sufficient budget, then go for the polycarbonate mirrors for your studio. I would always opt for non-glass mirrors for your studio. Glass mirrors are heavy, and there is a risk of damage and liability from injury.
My advice has always been on working lean. However, when it comes to the essential components of my business, I think it's best to opt for the better option. If budget is not an issue, opt for polycarbonate mirrors. If you have a limited budget, choose acrylic mirrors, which are not much more expensive than standard glass mirrors. 
I write abouT establishing and Growing your boutique Fitness/Wellness Business. I promise no spam, i hate spam.
Ready ?
---
About the author
Naz Ahm is the founder of StudioGrowth and has spent a decade growing start-ups and venture-backed companies. He writes about sales, marketing, and growth, especially in the fitness and wellness industry.
Naz has an MBA from IESE Business School and started his journey in the wellness industry when he set-up an on-demand wellness business.
Naz currently resides in London, U.K.
portable, wallmount glassless mirrors for ballet, tap, jazz dance

Style #
Description
Retail Price
Your Price
#DW-K004W
Wall Mirror 24" x 72" x 1-1/4" THK
(2' x 6')
$428.50
$310.50
#DW-K021W
Wall Mirror 24" x 84" x 1-1/4" THK
(2' x 7')
$478.50
$334.50
#DW-K013W
Wall Mirror 24" x 96" x 1-1/4" THK
(2' x 8')
$494.00
$338.50
#DW-K014W
Wall Mirror 36" x 72" x 1-1/4" THK
(3' x 6')
$499.00
$351.50
#DW-K022W
Wall Mirror 36" x 84" x 1-1/4" THK
(3' x 7')
$517.50
$364.50
#DW-K015W
Wall Mirror 36" x 96" x 1-1/4" THK
(3' x 8')
$527.00
$368.50
#DW-K016W
Wall Mirror 48" x 72" x 1-1/4" THK
(4' x 6')
$548.00
$365. 50
#DW-K023W
Wall Mirror 48" x 84" x 1-1/4" THK
(4' x 7')
$563.00
$393.50
#DW-K017W
Wall Mirror 48" x 96" x 1-1/4" THK
(4' x 8')
$571.00
$399.50
#DW-K026W
Wall Mirror 60" x 60" x 1-1/4" THK
(5' x 5')
$587.00
$451.50
#DW-K016W60
Wall Mirror 60" x 72" x 1-1/4" THK
(5' x 6')
$592.00
$435.50
#DW-K024W
Wall Mirror 60" x 84" x 1-1/4" THK
(5' x 7')
$646.50
$493.50
#DW-K017W60
Wall Mirror 60" x 96" x 1-1/4" THK
(5' x 8')
$691.00
$527.50
#DW-K027W
Wall Mirror 60" x 120" x 1-1/4" THK
(5' x 10')
$1,239.00
$1,041.50
#DW-K028W
Wall Mirror 60" x 144" x 1-1/4" THK
(5' x 12')
$1,521.00
$1,382.50
#DW-K018W72
Wall Mirror 72" x 72" x 1-1/4" THK
(6' x 6')
$844. 00
$555.50
#DW-K025W
Wall Mirror 72" x 84" x 1-1/4" THK
(6' x 7')
$924.00
$650.50
#DW-K019W96
Wall Mirror 72" x 96" x 1-1/4" THK
(6' x 8')
$1,025.00
$665.50
#DW-K029W
Wall Mirror 72" x 120" x 1-1/4" THK
(6' x 10')
$1,396.00
$1,246.50
#DW-K030W
Wall Mirror 72" x 144" x 1-1/4" THK
(6' x 12')
$1632.00
$1,483.50
#DW-MEGA-7X7
Mega Wall Mirror
84" x 84" x 1-7/16" THK
(7' x 7')
$1,061.50
$915.00
#DW-MEGA-7X8
Mega Wall Mirror
84" x 96" x 1-7/16" THK
(7' x 8')
$1,215.00
$1,045.00
#DW-MEGA-7X10
Mega Wall Mirror
84" x 120" x 1-7/16" THK
(7' x 10')
$1,515.00
$1,306.00
#DW-MEGA-7X12
Mega Wall Mirror
84" x 144" x 1-7/16" THK
(7' x 12')
$1,820. 00
$1,569.00
#DW-MEGA-8X8
Mega Wall Mirror
96" x 96" x 1-7/16" THK
(8' x 8')
$2,120.00
$1,827.50
#DW-MEGA-8X10
Mega Wall Mirror
96" x 120" x 1-7/16" THK
(8' x 10')
$2,695.00
$2,283.50
#DW-MEGA-8X12
Mega Wall Mirror
96" x 144" x 1-7/16" THK
(8' x 12')
$4,039.00
$2,605.50
#DW-MEGA-10X10
Mega Wall Mirror
120" x 120" x 1-7/16" THK
(10' x 10')
$4,508.00
$3,025.50
#DW-MEGA-10X12
Mega Wall Mirror
120" x 144" x 1-7/16" THK
(10' x 12')
$5,155.00
$3,436.50
#DW-MEGA-12X12
Mega Wall Mirror
144" x 144" x 1-7/16" THK
(12' x 12')
$7,430.00
$5,804.50
Tanz. mirrors
In today's world, a healthy lifestyle and regular exercise are becoming increasingly popular.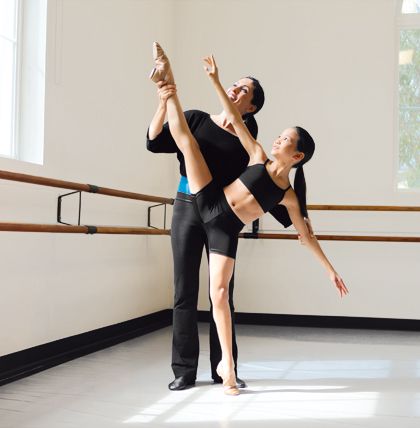 Looking at yourself from the outside is essential when mastering the art of dance, doing fitness, sports.
Therefore, the equipment for the dance hall, gym, gym, fitness club, dance studio, schools, etc. provides for the installation of mirrors. Depending on what classes will be held in the hall or school, the purpose of the mirrors may vary.
Wall preparation for mirrors.
The main requirement for a wall for installing mirrors is its surface evenness and strength. Both the common plane and the vertical level are important here.
Below are permissible building codes and rules (SNiP) for plastering
The parameters and the properties of high -quality plastering:
Vertical deviations by 1 m
≤ 1 mm
9000 verticals for the entire height of the room

Wall finishing.

Dance hall mirrors should preferably be mounted with a neutral silicone adhesive to increase safety. Therefore, the finish of the walls should not interfere with the setting of the adhesive. If the wall is made of drywall or it is painted with water-based paint, it is enough to prime it. It should be remembered that glue will grab worse on crumbling and dusty surfaces. Glue allows you to install mirrors on walls covered with wallpaper.

Sockets, switches.

If there are sockets or switches in the mirror area, they can be bypassed by making a cutout in the mirror. But it is better to do without cutouts, so the mirror will be stronger. Switches are usually located at the front door at a distance of 10...20 cm from the corner, and mirrors are at a distance of 10...100 cm from the corner, therefore, the mirror can not be brought to the switches. Sockets are usually installed at a height of 20...35 cm from the floor, which also does not interfere with the common method of installing mirrors at a height of 40 cm from the floor. So it will remain possible to install in the future a ballet barre with a support of the rack to the floor and to the wall at a height of 30 cm, and those involved will see themselves in full growth even standing next to the mirror, if lying down is not planned.

Mirror height.

The standard height of the dance hall mirror is 1.6 meters. The distance from the floor is 40 cm and the mirror ends at a height of 2 meters. This is enough for dancing and sports. An exception to the height of the mirrors are ballet schools and classes with trampolines, here the task may be to see the reflection of the student when performing elements with support (support in ballet). It can also be a task to see your reflection when doing yoga while lying down. Then the mirrors need to be raised from the floor by 5 ... 15 cm. Too low an arrangement of the glass sheet is not recommended in children's institutions - there is a high probability of chipping from impact.

How mirrors are attached.

We recommend gluing large mirrors with neutral silicone sealant dotted over the entire surface. Silicone will create a shock-absorbing layer, preventing the glass from possible chipping. Installation on liquid nails will not create a cushioning layer, the mirror will be at risk of "moving out" after several years of service when the glue dries. Also on the market there is a large amount of low-quality glue based on liquid nails, it reacts with amalgam, and the mirror deteriorates in a few months.

Mirrors for children's rooms.

We use AGC's range of high-tech and eco-friendly mirrors to meet the highest demands: they are 10 times more resistant to corrosion according to CASS test standards and three times more scratch resistant than conventional mirrors for a long service life. Moreover, they do not contain copper or formaldehyde and comply with RoHS standards (

Ballet machines.

For a choreographic, ballet school, it is preferable to install ballet bars on three walls, and on the fourth mirror. Two-level machines made of hard wood (birch, beech, oak). The length of the pole from the post to the post is no more than two meters, with heavy load. Thick-walled metal posts, fixed to the floor and the main wall.

Warranty.

Warranty for manufactured and installed products is 12 months.

Hall for choreography

Such a room provides for the presence of a barre, which is installed near one of the walls, or along the perimeter of the entire hall. Opposite the machine, a mirror must be located so that the student can see his every movement. Fasteners for the ballet barre outside the mirrors are taken into account in advance. Better to have it installed by a professional.

Pole dance hall

Depending on the area, this hall can accommodate up to 10 poles. Pole dancers make many movements, so such a hall should have as many mirrors as possible. The best option is mirrors on three walls of the hall.

Popular dance hall (Latin American, European, etc.)

Such halls usually do not require additional equipment. For their design, a large mirror on one of the walls is suitable. To work out some elements, portable mirrors for the dance hall are used.

Mirrors for the gym (fitness club, gym)

The greater the view of the room, the more comfortable it is for athletes to exercise. Thanks to the mirror, the hall becomes lighter and visually more spacious, the trainees see themselves from all sides and can correct themselves if the exercise is performed incorrectly. A full-wall mirror is ideal for a gym where fitness classes are held, on simulators, as well as for ordinary gyms. Most often, a wall is chosen for this, on which direct sunlight does not fall. One large mirror can be placed on this wall or a full-wall mirror covering can be arranged. The optimal size is a mirror in which the athlete can see himself in full growth.

Due to the mirrors, the dance / sports hall not only expands, but also receives additional lighting - when refracted, the mirror surface reflects, so the location of the lamps should be taken into account by specialists, both for the gym and for other training rooms.

Our mirror products are distinguished by their high quality and reliability combined with an elegant appearance.

We install mirrors on walls and columns in various studios and dance halls. The maximum comfort of training is ensured by a full view of the room. We are ordered to install mirrors for a gym, fitness and aerobics studios, a wrestling club, mirrors for a dance hall in St. Petersburg are popular.

High demands are placed on dance hall mirrors, as this is the most functional part of the hall.

- Good reflection quality, no distortion of shapes and colors.

- Security. The mirror must be durable and withstand impact.

- Mirrors must be large.

- The joint between the mirrors must be minimally visible.

- Mirrors must be of good quality and must not be scratched or excessively soiled.

Mirrors for dance (ballet) halls are made of mirrors with a thickness of 4, 5 or 6 mm, large mirrors are made to fit the size of the wall with a multiple division into equal parts. The maximum size of the large mirror canvas is 3000 × 2000 mm.

Average dimensions 2000 × 1600 mm. In any case, the size of the canvas is limited by the possibility of raising the mirror to the floor.

Small mirrors can be decorated with a dance hall or club emblem. Processing is done by sandblasting or engraving.

Installation of mirrors

EcoSteklo supplies and installs mirrors for fitness centers and dance studios from 4 × 1000 × 1000 mm to 6 × 2000 × 3000 mm from a European manufacturer.

We use a neutral silicone based adhesive, not liquid nails, liquid nail mirrors may come off after a few years as such glue quickly dries out, does not create depreciation, needs a perfectly flat wall surface. Despite this, many companies use this type of glue. Be careful when accepting the work performed, inspect the mirrors for a dull sound when tapped, a properly installed mirror is held by a monolith.

If the task is to dismantle it, it should not come off entirely, it has to be broken into small parts. The average dismantling time for 1m² of mirror = 50 minutes (you must agree that bad glue will not be able to hold the mirror like that). Preparations should be made for the dismantling process in order to avoid spilling unnecessary fragments. But dismantling is required very rarely.

Mirrors installed using our technology have a longer service life, are less prone to scratches and chips (atraumatic, anti-trap, anti-shatter), resistant to high humidity (moisture resistant) and comply with operational and environmental safety standards.

If the walls are not suitable for mounting a mirror in the gym of the dance studio, we will take care of leveling them as an additional service. You do not have to look for finishers for this work.

The price of mirrors for dance halls

You can buy mirrors for a dance hall under the order in our company "EkoSteklo". When placing an order, our consultant will take into account all wishes. The price of dance hall mirrors depends on the area of ​​the mirror and the material and impact resistance level of the mirror, the quantity and quality of engraving, as well as other ways of applying graphic materials to the surface of the gym mirrors. An individual order is possible, taking into account the provided parameters. Our experts will help with the installation of mirrors for the dance hall.
Mirrors for a dance hall, mirrors for a sports, gym, fitness hall in Moscow with installation.
Home
Mirrors
Dance hall mirrors
Dance hall mirrors are a priority for our company, each project for the manufacture and installation of such objects is our pride. Our factory is engaged in the production of any size of mirror coatings for ballrooms in Moscow, taking into account all the wishes of the customer.
The main points to be decided upon when ordering such products:
The most optimal thickness that is suitable for this particular room.
After installation, there are situations after which customers complain about the curvature of the mirrors, referring to the poor quality of the material, installation errors.
This is an erroneous opinion - usually mirrors are curved due to the fact that their thickness is incorrectly selected, since the product, with an area of ​​\u200b\u200bmore than 1m2, installed on a surface that has differences in the plane, does not take the form of a wall too evenly and gives distortion.
To avoid such situations, our company strongly recommends using the service of calling a measurer who, at the place of future installation, will be able to determine the type of wall, its evenness and the optimal thickness of the mirror.
We offer to buy a mirror for the dance hall at a low price, which you can get from our managers by contacting them by contact numbers on the website or by writing an application.
Mirrors with a thickness of 4 mm, 5 mm, 6 mm are on sale, as well as additional options for them: anti-shatter film (to give the product safe properties), various fasteners to choose from, baguette frames, decorative edge processing).
If the dance floor is removable, we recommend that you choose a mechanical fastening, without the use of glue.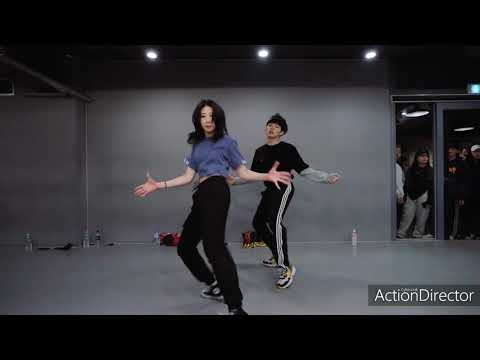 Such mirrors can later be removed and transported to another room, in case of moving.
Adhesive mounting is the most commonly used method, with this installation the mirrors are almost impossible to damage, as they are completely pressed to the wall with adhesive.
VIEW Portfolio of completed works in Dance and Sports Halls
| | |
| --- | --- |
| Choreographic halls | Fitness rooms |
| | |
| --- | --- |
| Wrestling halls | Halls in government offices |
| | |
| --- | --- |
| Corporate gyms | Children's halls |
For other photos, see section "Gallery of Works"
The scheme of work on installing mirrors in dance halls is as follows:
Preliminary calculation of the cost of products;
departure of the measurer to the object for taking measurements, drawing up drawings, determining the method of installation;
receipt from our company of the Commercial offer and signing of the contract;
execution of the order in a short time;
obtaining a guarantee for material and work.
Why is it worth entrusting the manufacture of mirrors for gyms to professionals from MosStekloProekt?
Gym mirrors that need to be made are our prerogative. Why?
Everything is very simple - we love our work, our team of specialists from production workers to glass drivers is close-knit, there is a 2-level Quality Control Department in production, which does not allow issuing defects.
Each project on mirrors in sports halls, as a result, complements our portfolio, this is our "face".
The production of mirror coatings for gyms takes place on modern equipment, which is certified according to European standards.
Our installers have extensive experience installing mirrors in halls and can also be trusted to assemble floor mirrors, which are movable and perfect for non-standard rooms.
Terms of manufacturing mirrors for gyms vary from 1 to 5 days depending on the urgency of the order and the workload of production!
How to get cheap perfect fitness mirrors from our mirror factory?
It is very easy to order fitness mirrors at a low price from our production with installation! It is enough to contact our consultants to calculate the preliminary cost, and you will see that we offer a price level below the average market.
The presence of our own production, our own staff of installation teams allows us to offer the most affordable prices. The quality of the material is confirmed by certificates and state standards.
We give a guarantee for all our products, and also provide discounts to organizations, designers.
Fitness centers are characterized by the requirement for the safety of those involved, so our mirrors are glued on the back with a safety film, which, without harm to health, is able to maintain the integrity of the product in case of accidental breaking.
| | |
| --- | --- |
| Private gyms | To various halls |
Mirrors in the hall - how to order according to your size and install them yourself?
You can also order mirrors in the hall yourself, if you have your own workers, they should measure the wall and offer you dimensions for purchase. We fulfill such orders on time and carry out careful delivery by our own specialized transport.

In addition, we offer various fasteners, with which you can independently install the mirror in the hall. These are: special glue for mirrors, various mechanical fasteners, profiles and hangers.
To get the cost of the products you need in size, you need to provide them to our managers, they will be able to calculate the price and offer a discount.
How to buy a dance hall mirror and place an order
Prices
Questions and answers
Useful articles
videos
Ask a question
Antispam field. It needs to be hidden via css
Your name or company name
Email
Select by meter. Vladykin. Nagatinskaya. Polezhaevskaya
Your question
2. Tips for choosing mirror thickness

What mirror thickness do I need?

7. Do I need a measurement?

The answer to one of the most popular questions.

.